Before going into the article proper, here's a question for you. Who can name me 3 cities of France apart from Paris? Some of you might be able to give me Marseille, and Lyon. Nice (pun intended). And for those who gave the answer Venice, please relearn your geography once again.
With precisely the purpose of introducing France to the world, (and that there's more to France than just Paris), The Virtually Versailles experience is a joint project between the Palace of Versailles and ESSEC Business School and the experience will be housed in ION Art, right smack in the centre of Singapore. The Palace of Versailles had an exciting history, being the principal royal residence of France from 1682, under Louis XIV, until the start of the French Revolution in 1789.
During this period of time, the town of Versailles was the de facto capital of the Kingdom of France before the French Revolution. Despite losing its status of royal city, Versailles still hold cultural symbolism, resulting in Versailles being known for numerous treaties such as the Treaty of Paris, the Treaty of Versailles, etc. Versailles is also the location of choice whenever the Congress of France meets to vote on revisions to France's Constitution.
So let's check out what's there to expect in this FREE experience, shall we?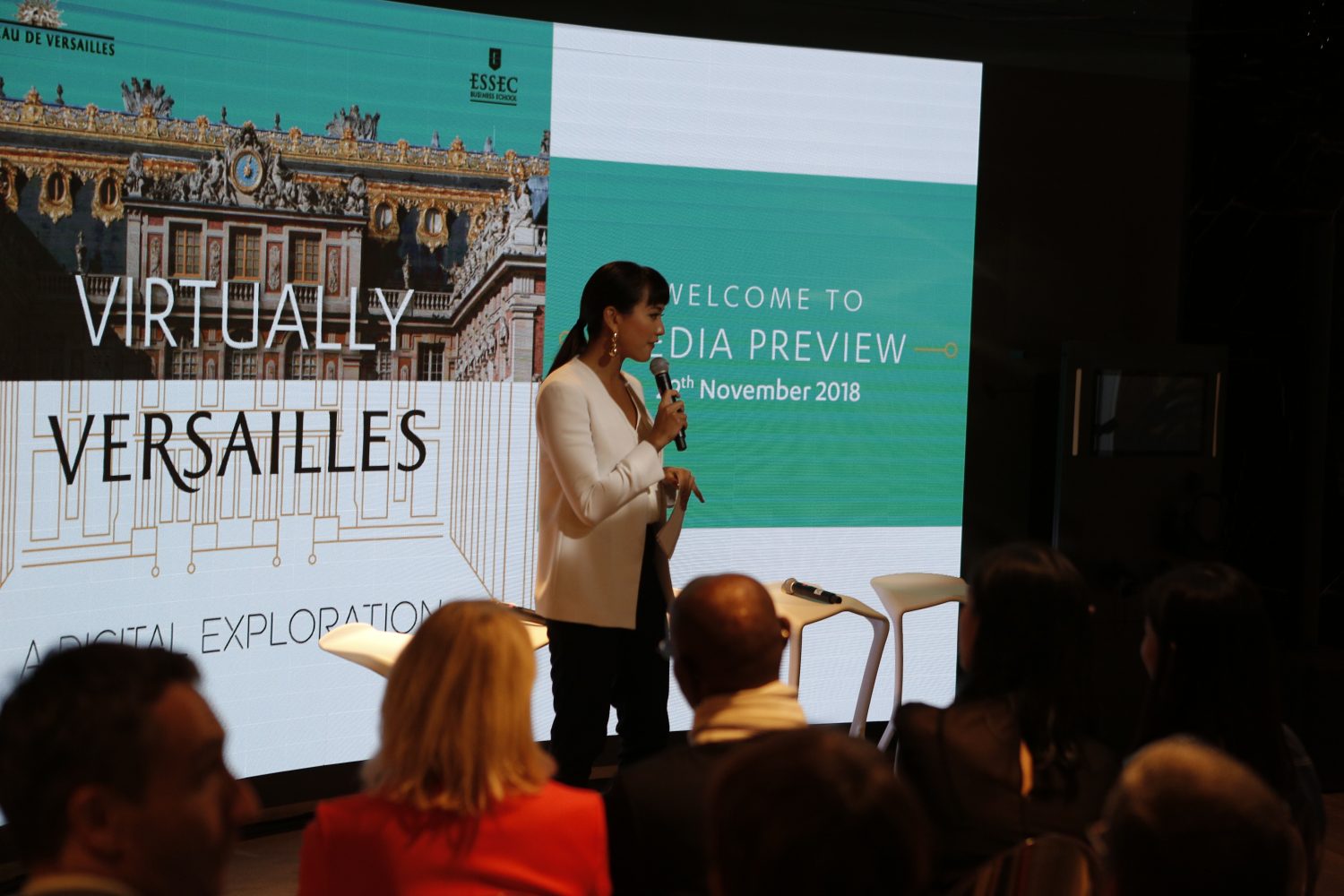 Upon going up to Level 4 of ION Orchard, you will be greeted with an introduction of the whole experience at the entrance of ION Art.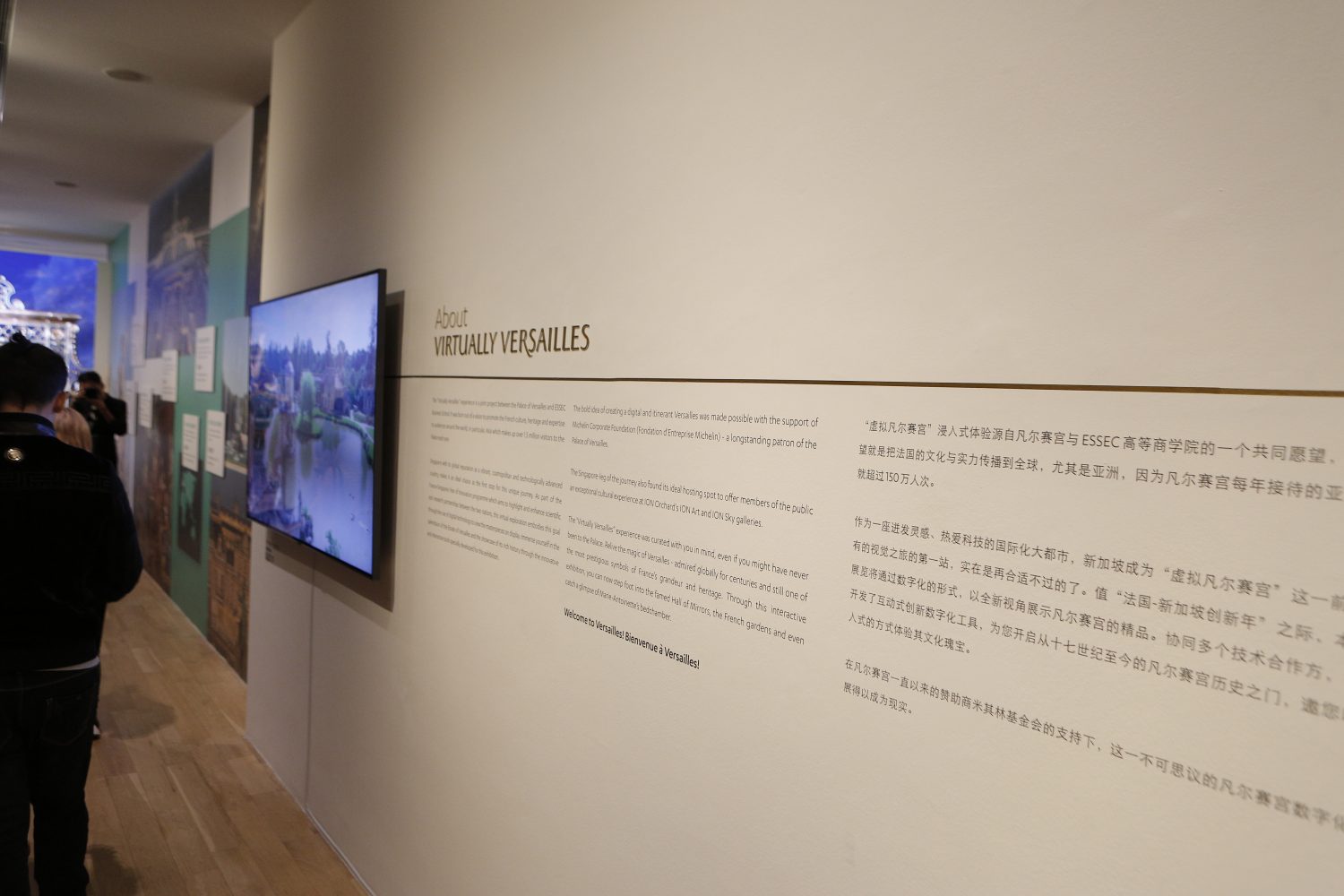 Upon entering, some of you may start to think "Oh, it's just another run of the mill exhibition, isn't it?". But no, the highlights of this experience is the interactive elements! And they are eager to prove it to you almost immediately.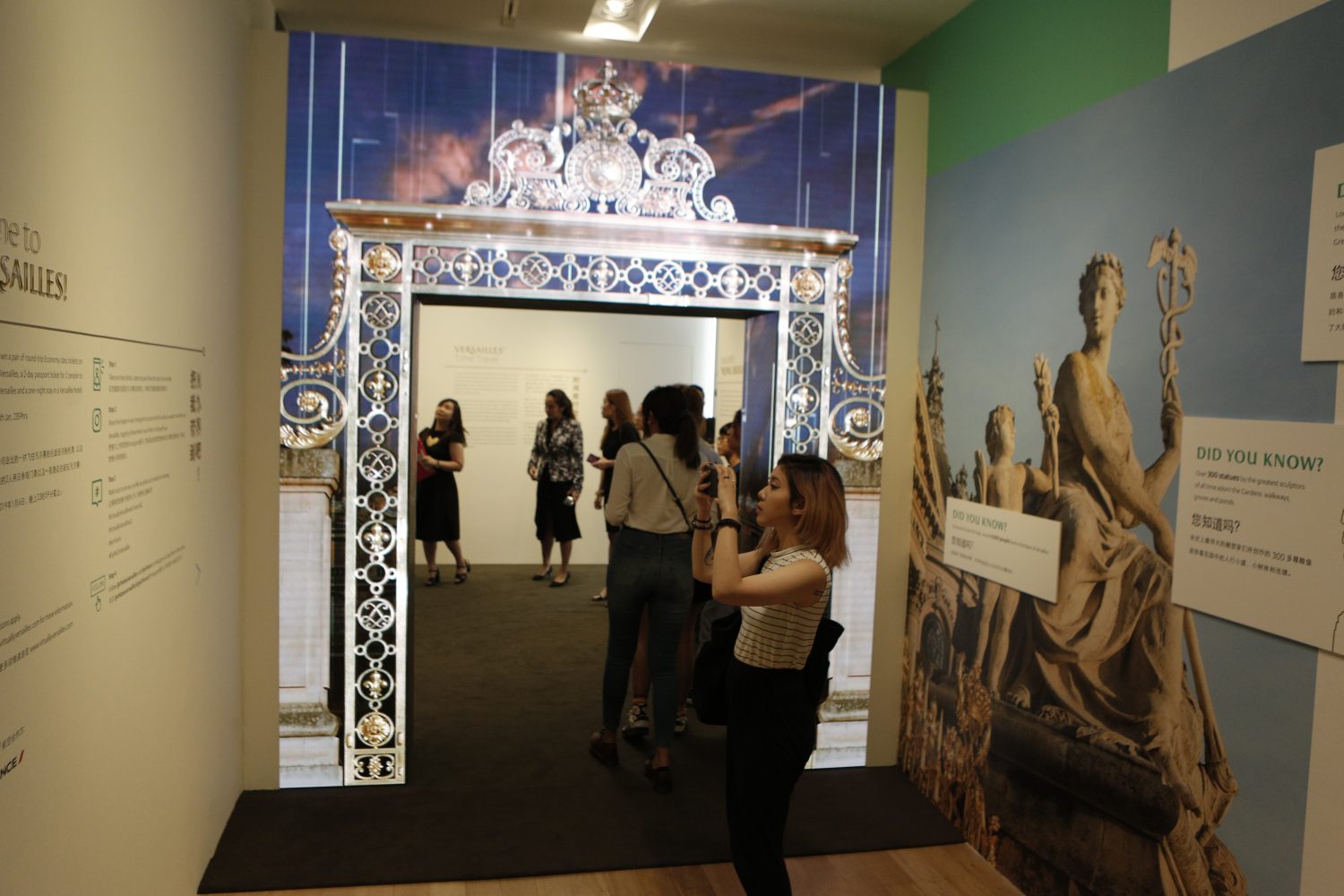 The archway actually slides up to welcome you, and it is an actual archway that you can expect to see if you were to travel to the actual Palace of Versailles!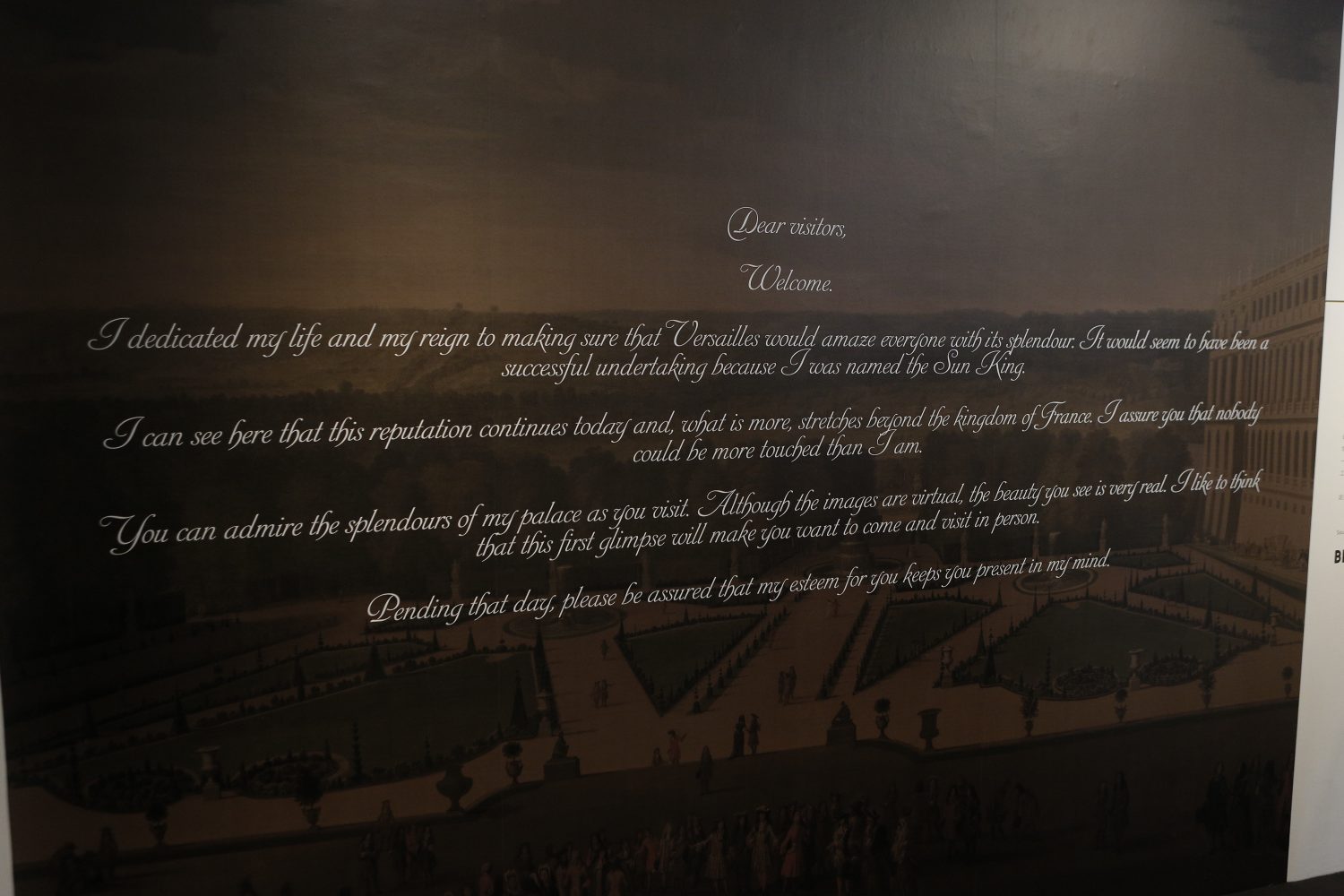 Deeper into the tour, we go through the passage of history as we get to find out the important events that happened in Versailles from the 17th century till date.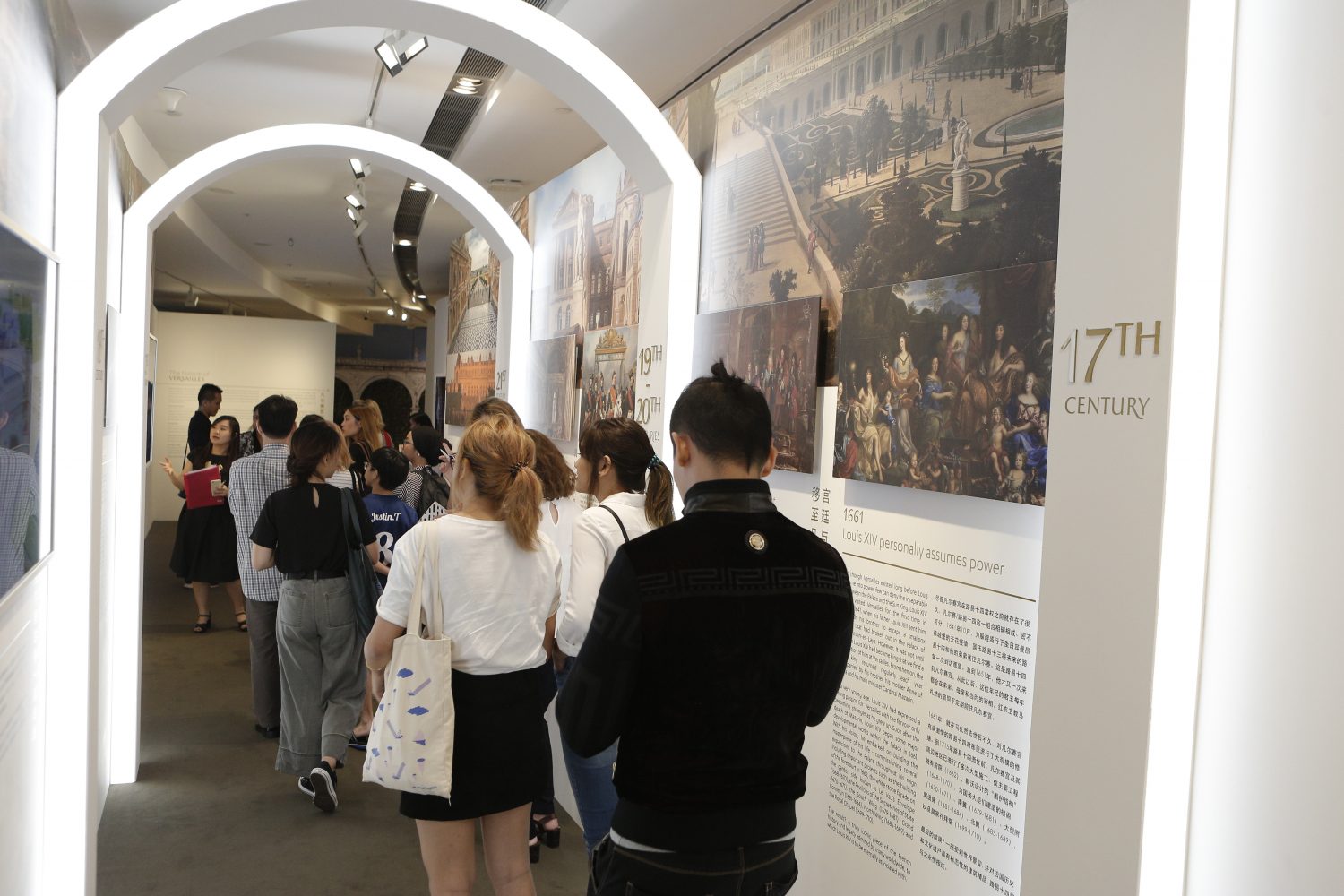 History and art are often tied in with each other. We then take a closer look into some of the masterpieces of the art world that actually depicts the Palace of Versailles. This is also yet another highlight where you can actually get to zoom into the painting of your choice and get to see the tiniest details! And no, I'm not talking about seeing pixels as if you are zooming into a photo, but you can actually see the texture of the painting and how the layers of paint are caked upon one another. You got to see it to believe it.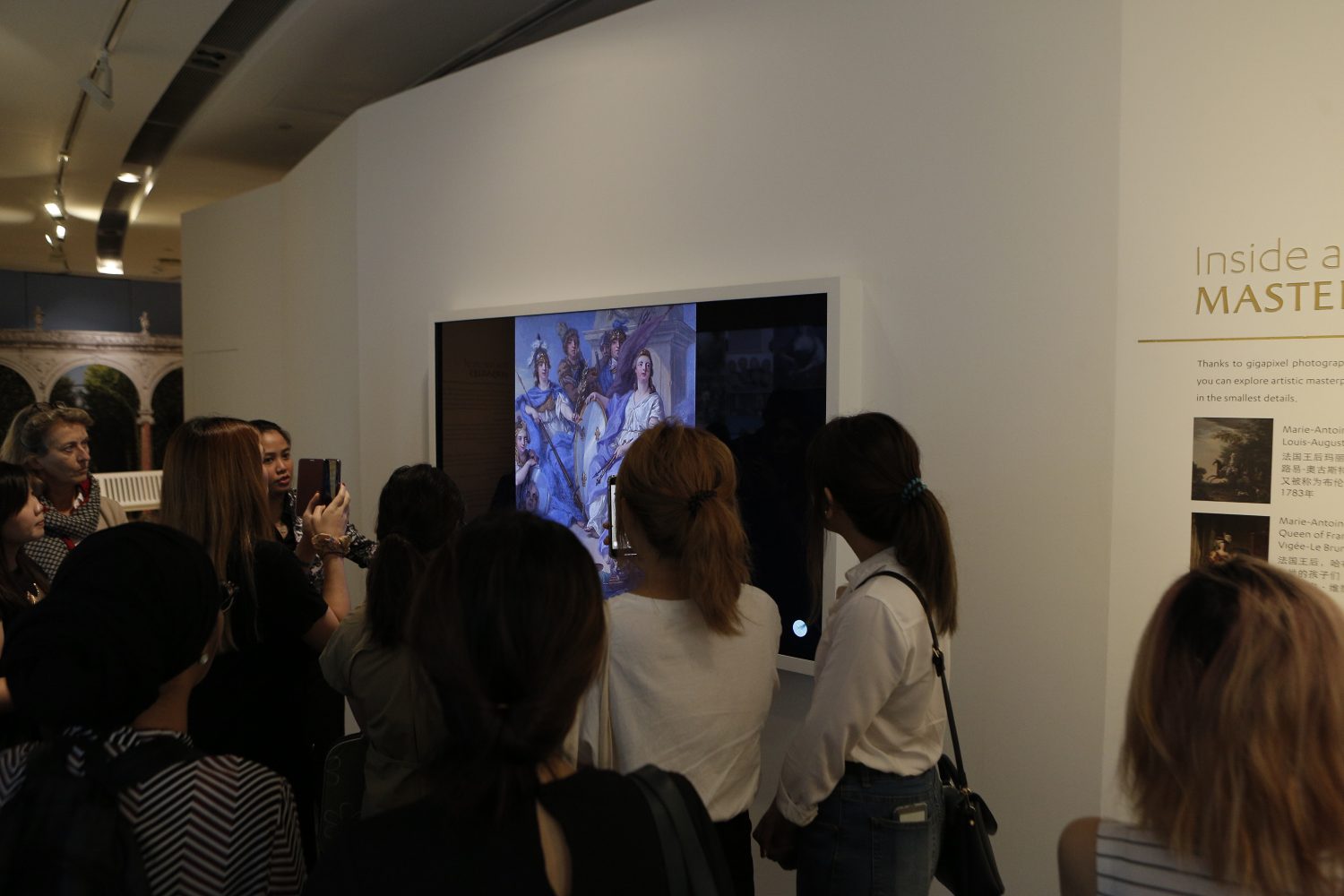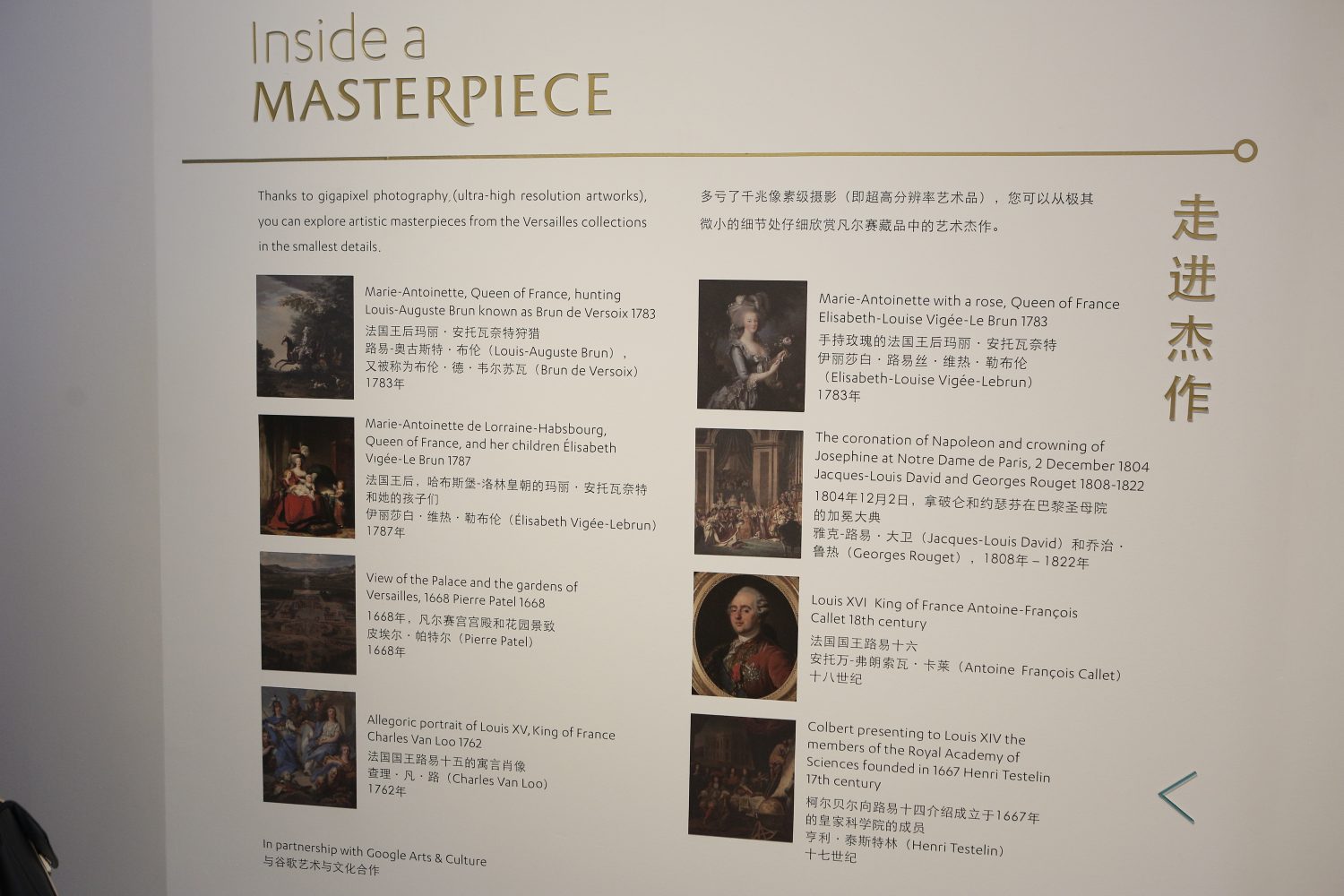 After a tour of Versailles' history and art, we then get to do a leisure tour around the compounds of the Palace of Versailles directly!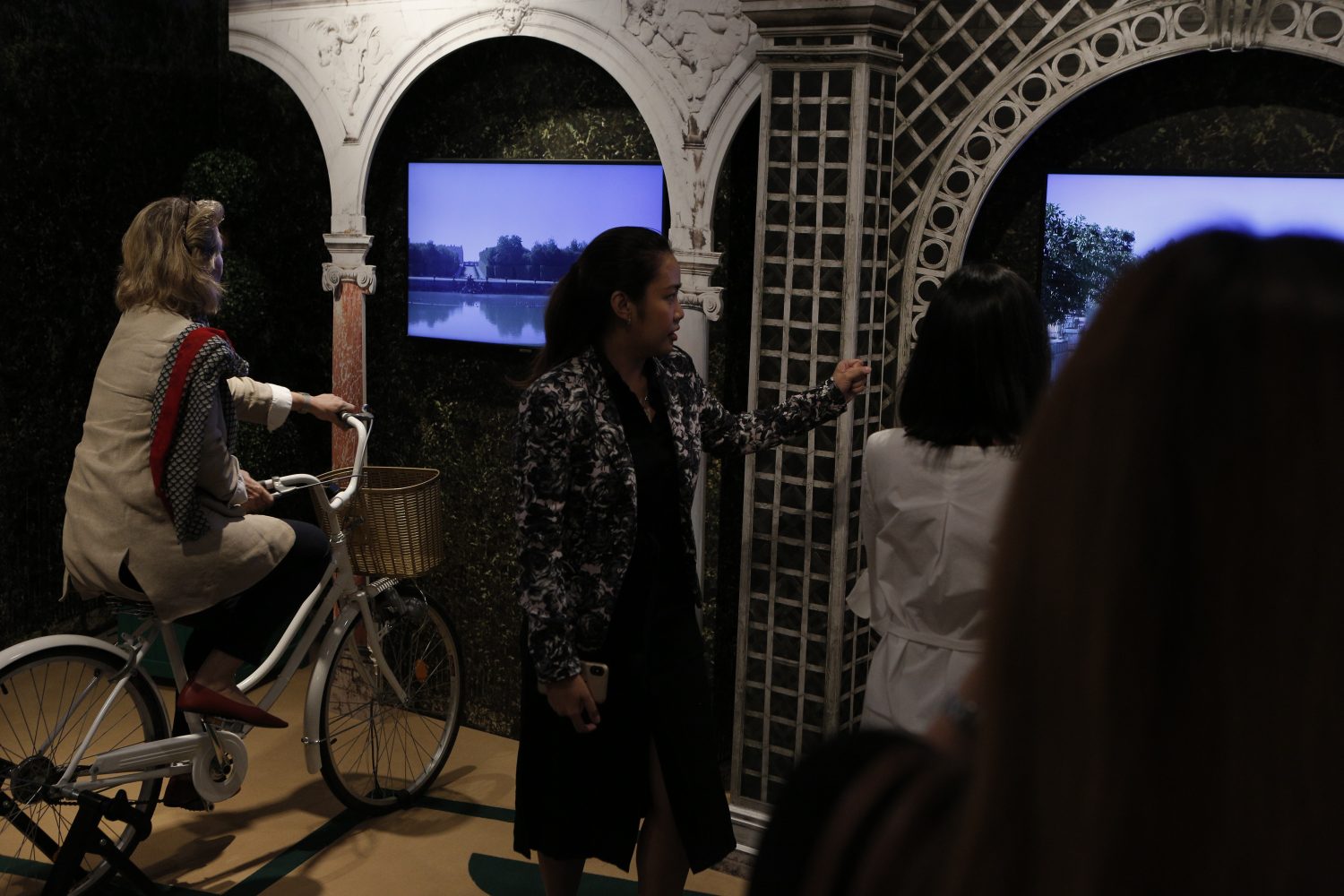 Simply cycle leisurely and get to view the compounds of the Palace as if you're really there.
And building on from there (see what I did there?), we get into another interactive exhibit of the key buildings of the Palace of Versailles. The exhibit actually responds to your touch,and it will display the actual building upon touching the corresponding symbols!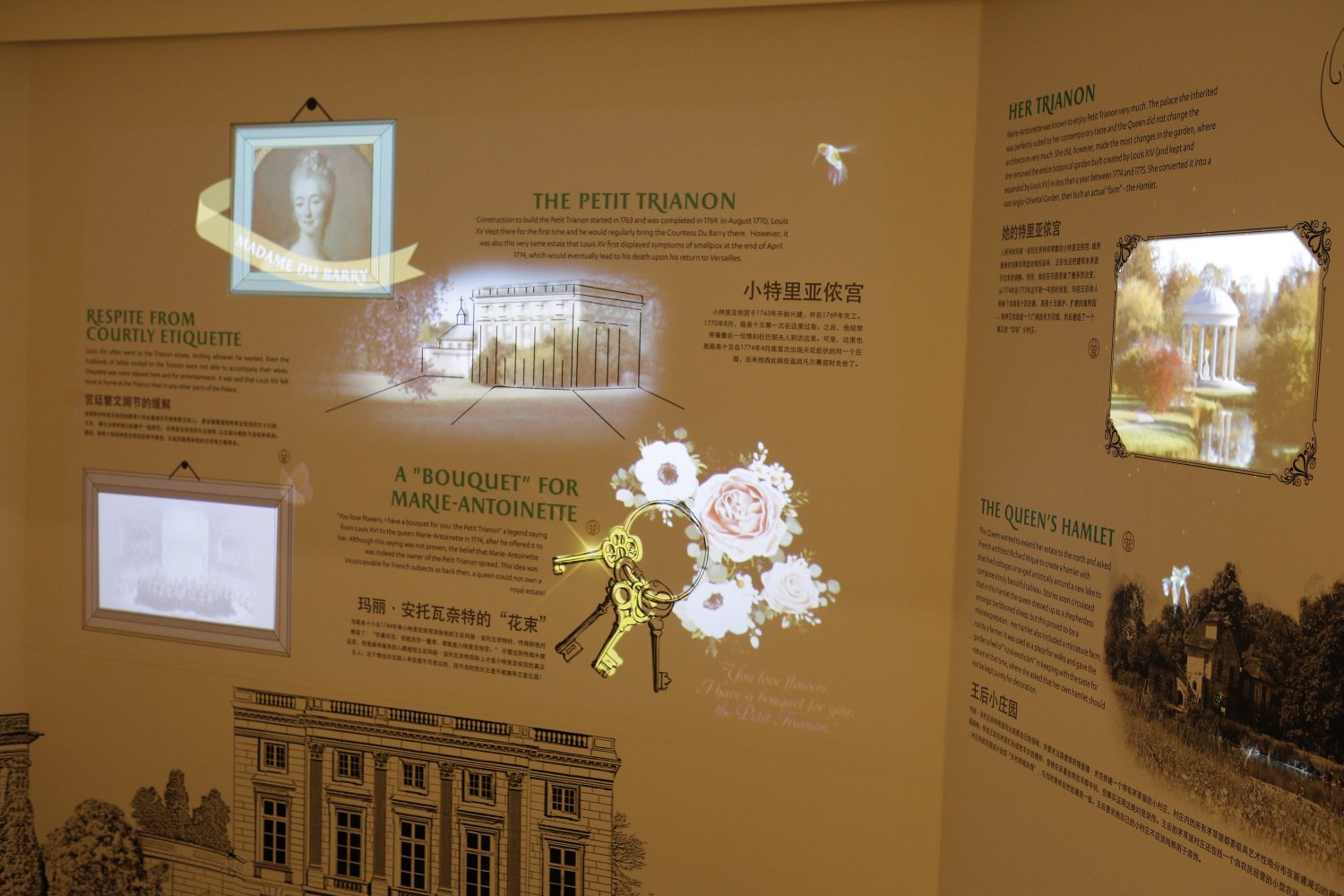 Next up, I was brought into a dark room that was barely 3 metres wide and tall. Before I could scream, this appeared on the walls and ceiling around me.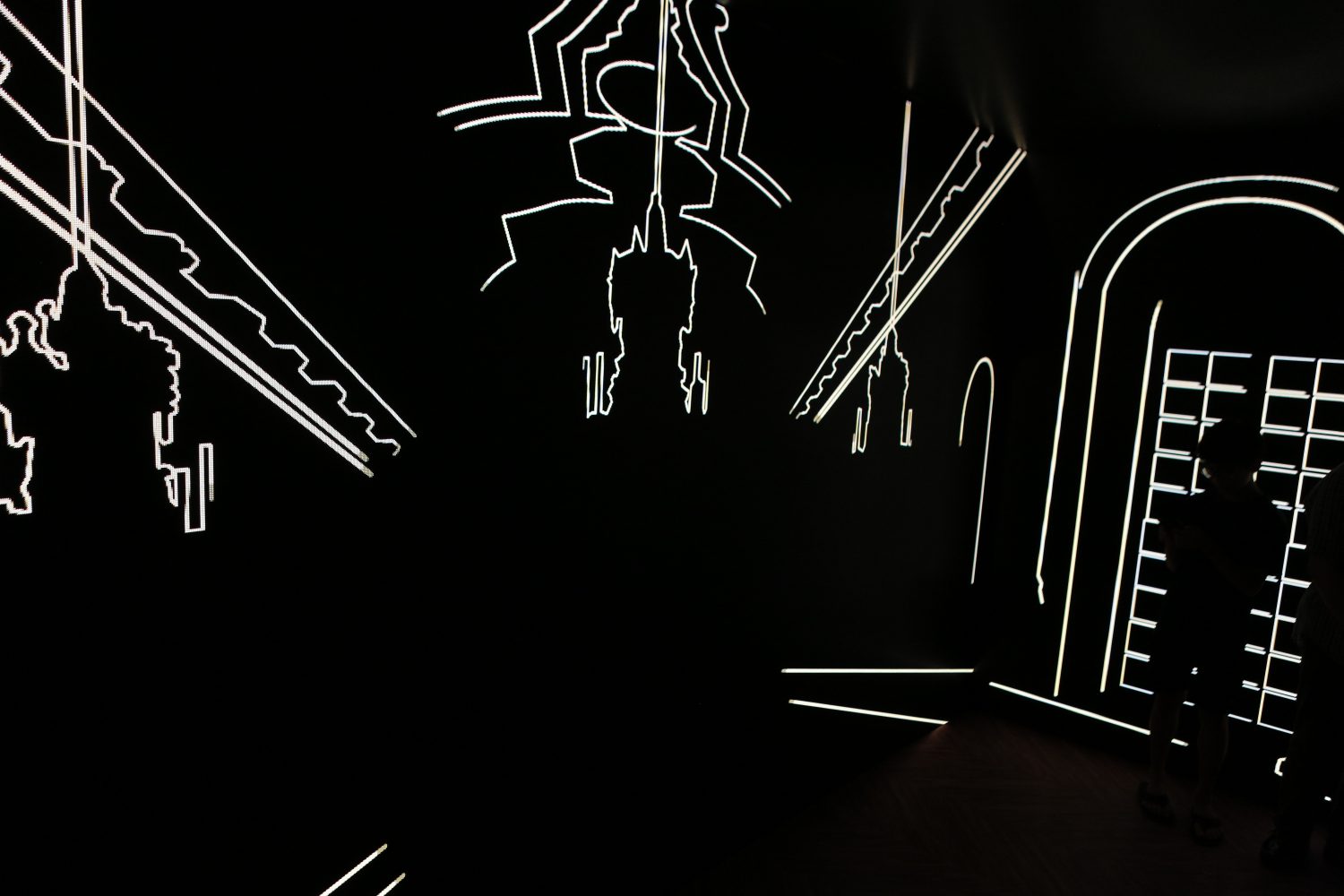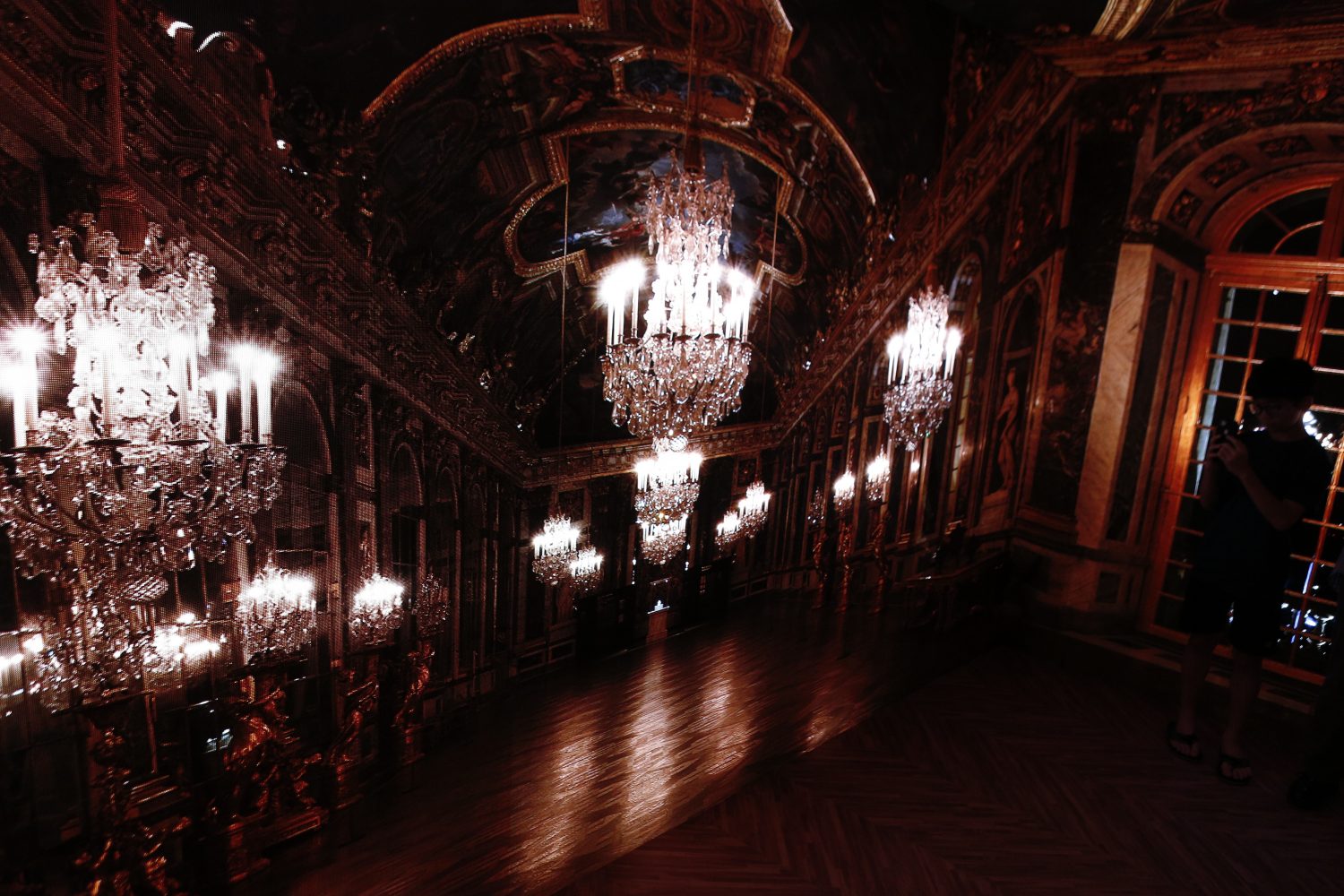 The room actually allows you to experience how it is like being actually in the Palace of Versailles itself! From the ceiling to the ground as well as the walls. And watching it come to live right in front of my eyes was incredibly breathtaking.
As much as I wanted to just stay in the room, the tour had to carry on and so we moved on.
This time round, we were brought up to the 60+ floor of ION Orchard, the ION Sky where the next stage of the experience continues.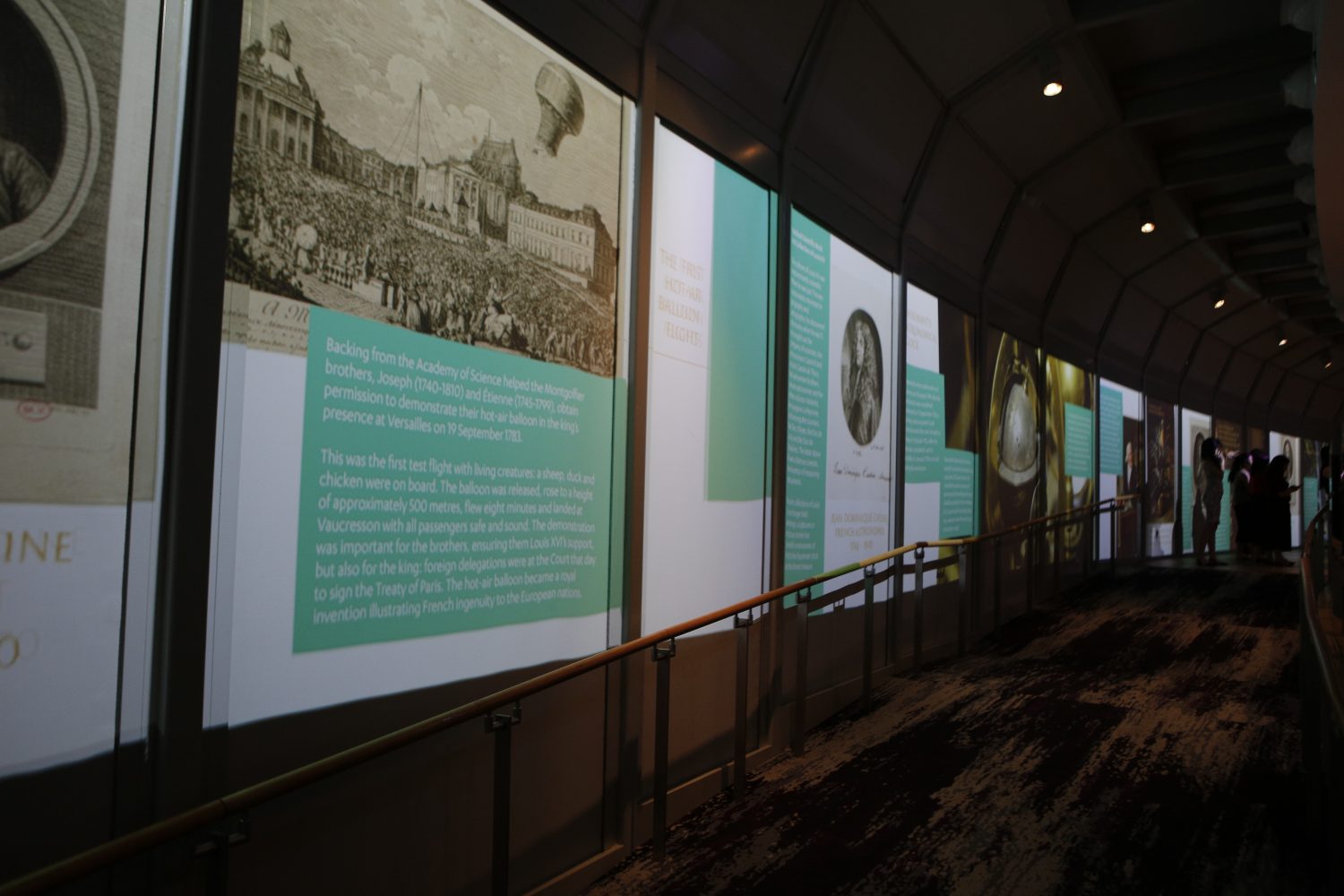 Greeted by more history of Versailles, the screens that are laid out in a 360′ angle all round the whole of ION Sky would magically transform. Actually, technologically transform.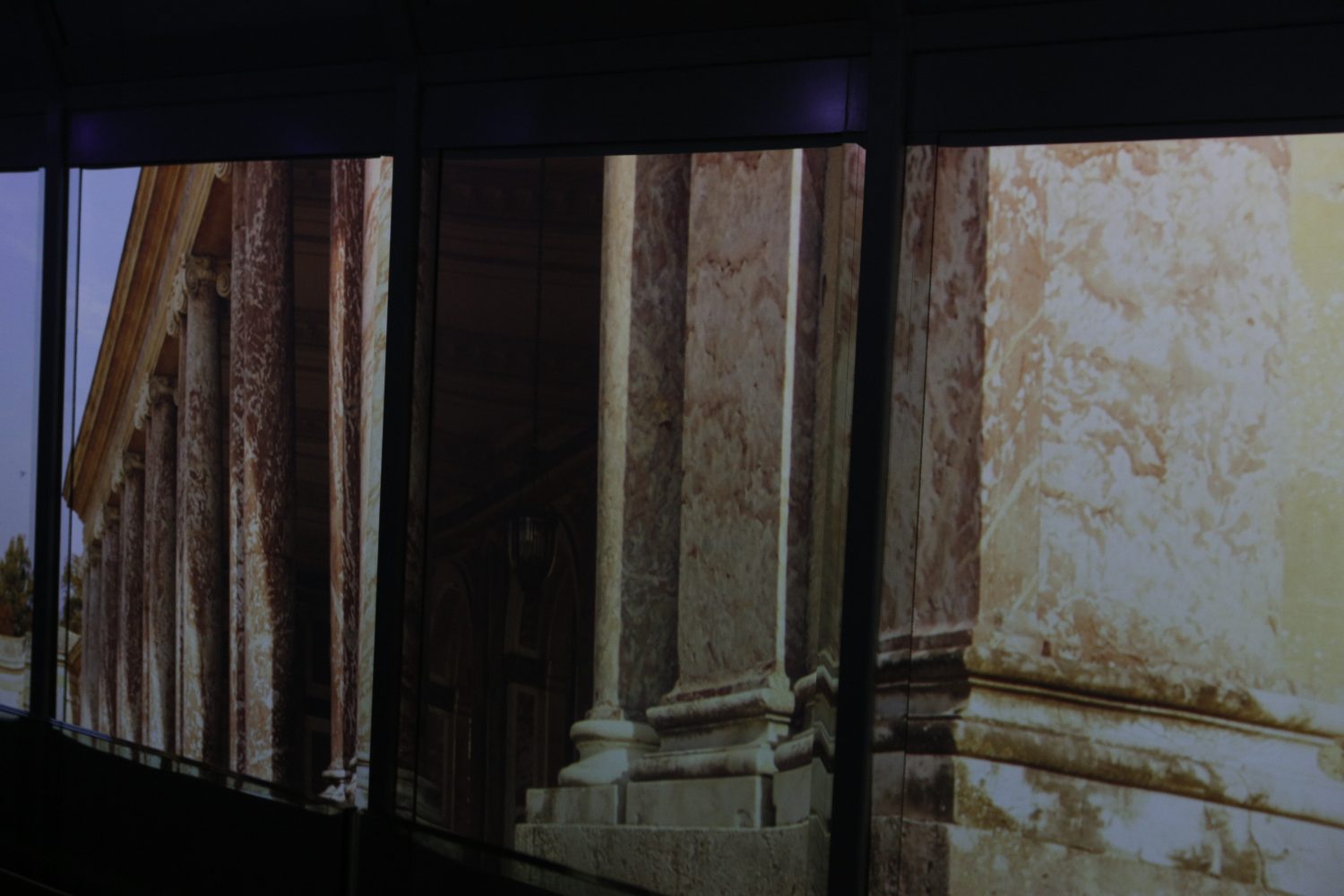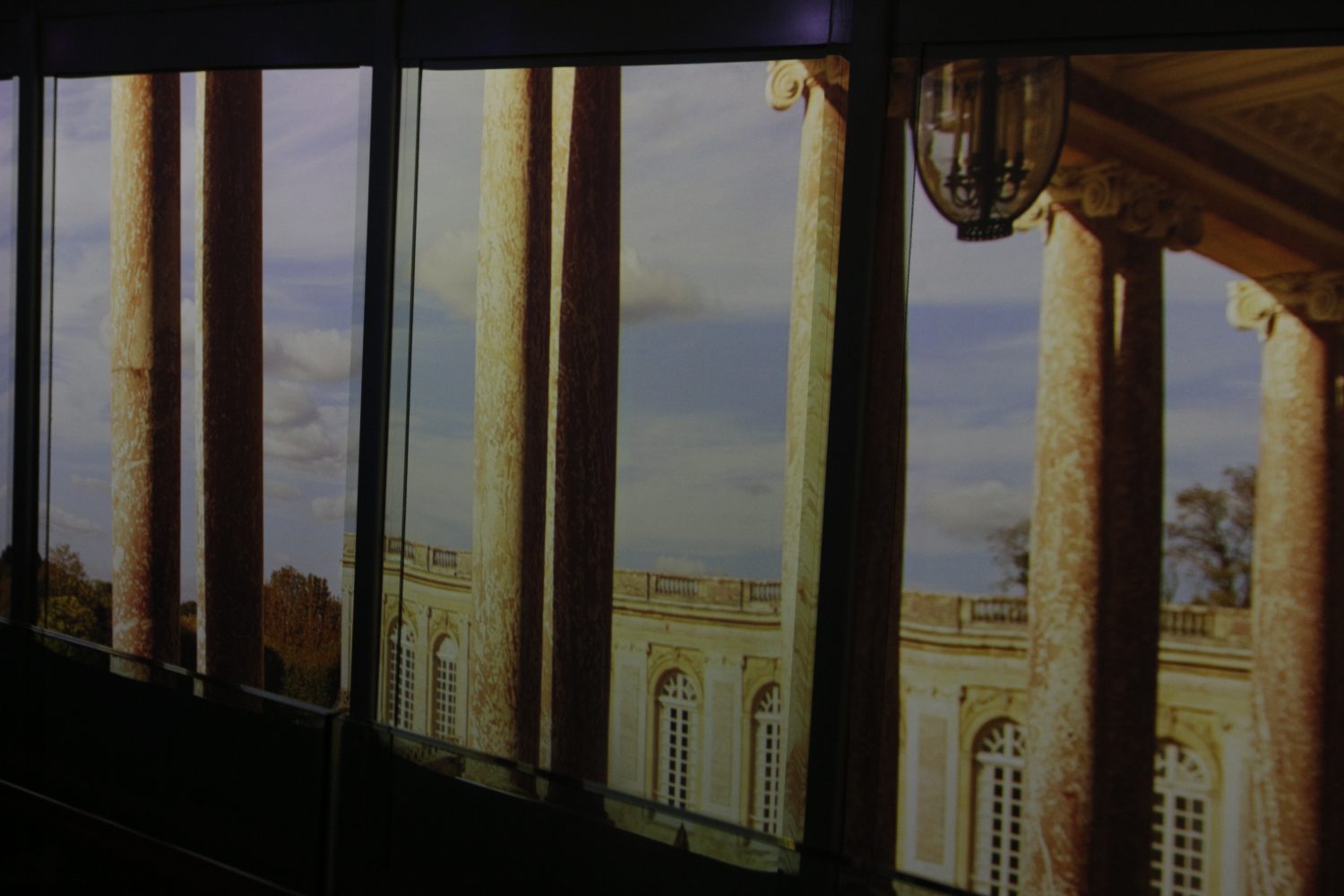 At every half an hour intervals, the screens all around ION Sky will start to play an approximately 10-minute video of the Palace of Versailles. And no, it is not the same video being projected on multiple screens, but it is one video ACROSS multiple screens, so trust me when I say that you would want to watch the video a second or a third time in order to catch everything.
After which, we actually got to try out the Virtual Reality tour of the Palace!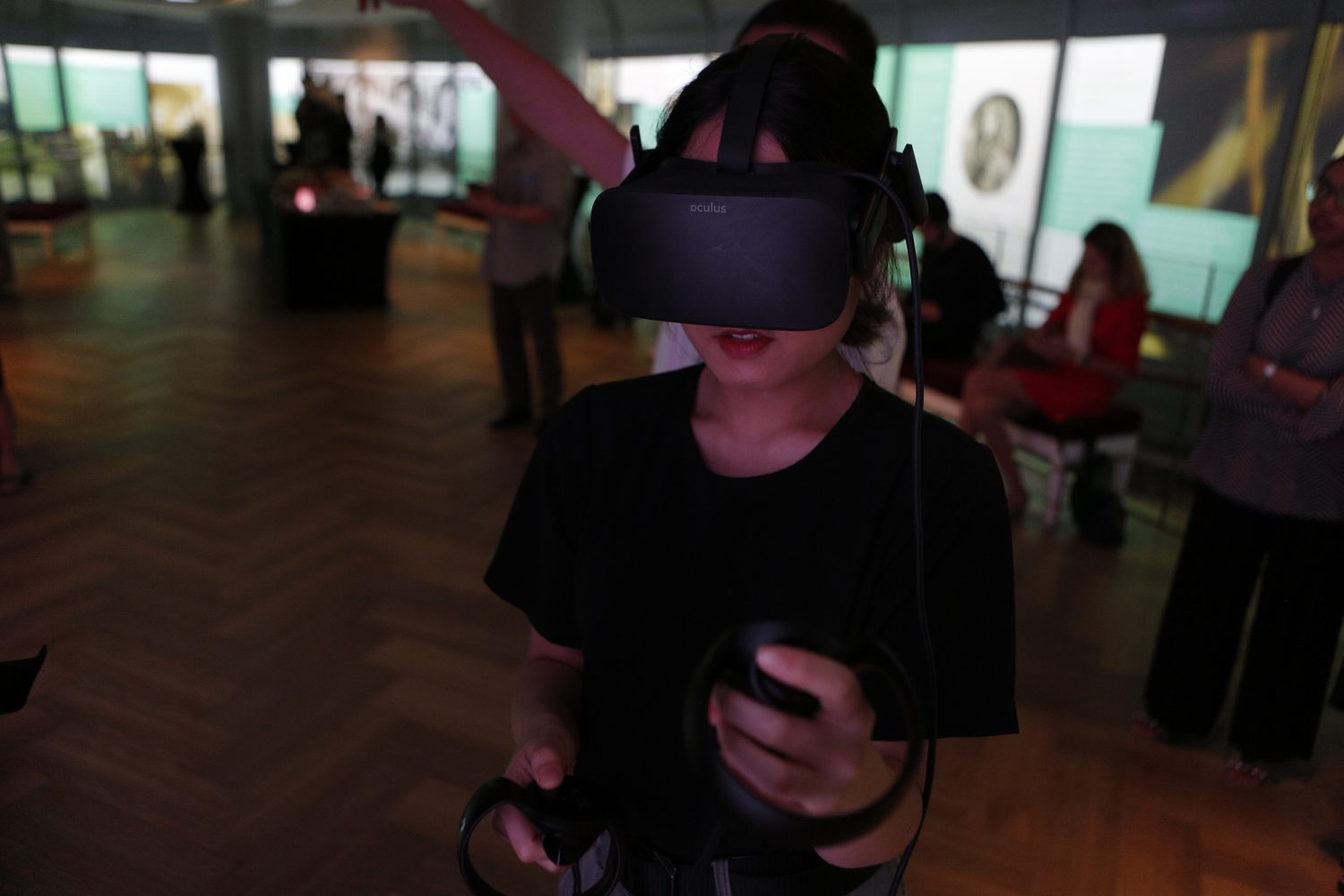 Meanwhile, your experience is being projected out for all to see.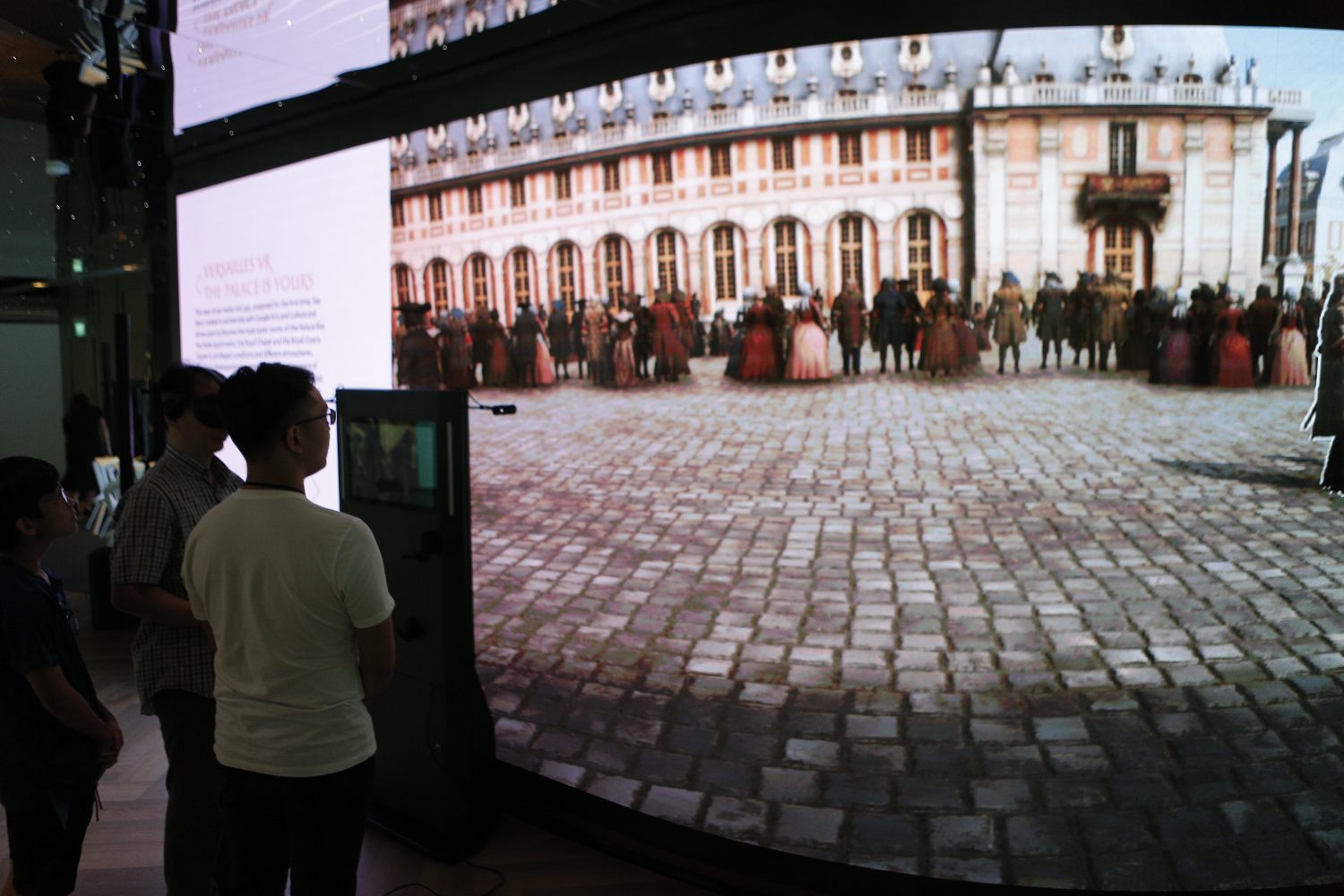 All in all, this experience is really one of its kind. Be it whether you're coming from a cultural, historical aspect or a technological aspect. Virtually Versailles has indeed combined the two seemingly incompatible elements together to bring about such a breathtaking experience. And the organisers have put in a great deal of effort to make it feel like we are actually there because throughout the whole tour, you will be accompanied by the scent of orange blossoms that are native to Versailles.
So regardless of whether you've been to France before or not, or whether you have the intention to visit France, do drop by this exhibition and experience something that you've never before!
Exhibition Dates
30th November 2018 to 6th January 2019
Hours
From 1000hrs to 2200hrs daily
(Last admission at 2130hrs)
Website:
https://virtuallyversailles.com/
---
As always, stay tuned to our website updates by liking and following our Facebook page: https://www.facebook.com/Nightowlcinematics/
For any fan art / recommendations / queries for advice that you would like to submit: https://noc.com.sg/submit-content/
And for any business enquiries, send it here: https://noc.com.sg/contact-us/ and we will respond to you as soon as possible!
Also, if you have any events that you wish for us to write an editorial about, feel free to contact myself at cayden@noc.com.sg!