NOC has been releasing videos for more than 5 years now, and we have actually uploaded a total of over 500 videos on our YouTube channel alone! As such, on every Thursday, we will have a look at some of our videos that have proved to be immensely welcomed by you guys!
For today, we will be looking at one of our top trending videos in Singapore of 2017, Top 5 Tips for NS!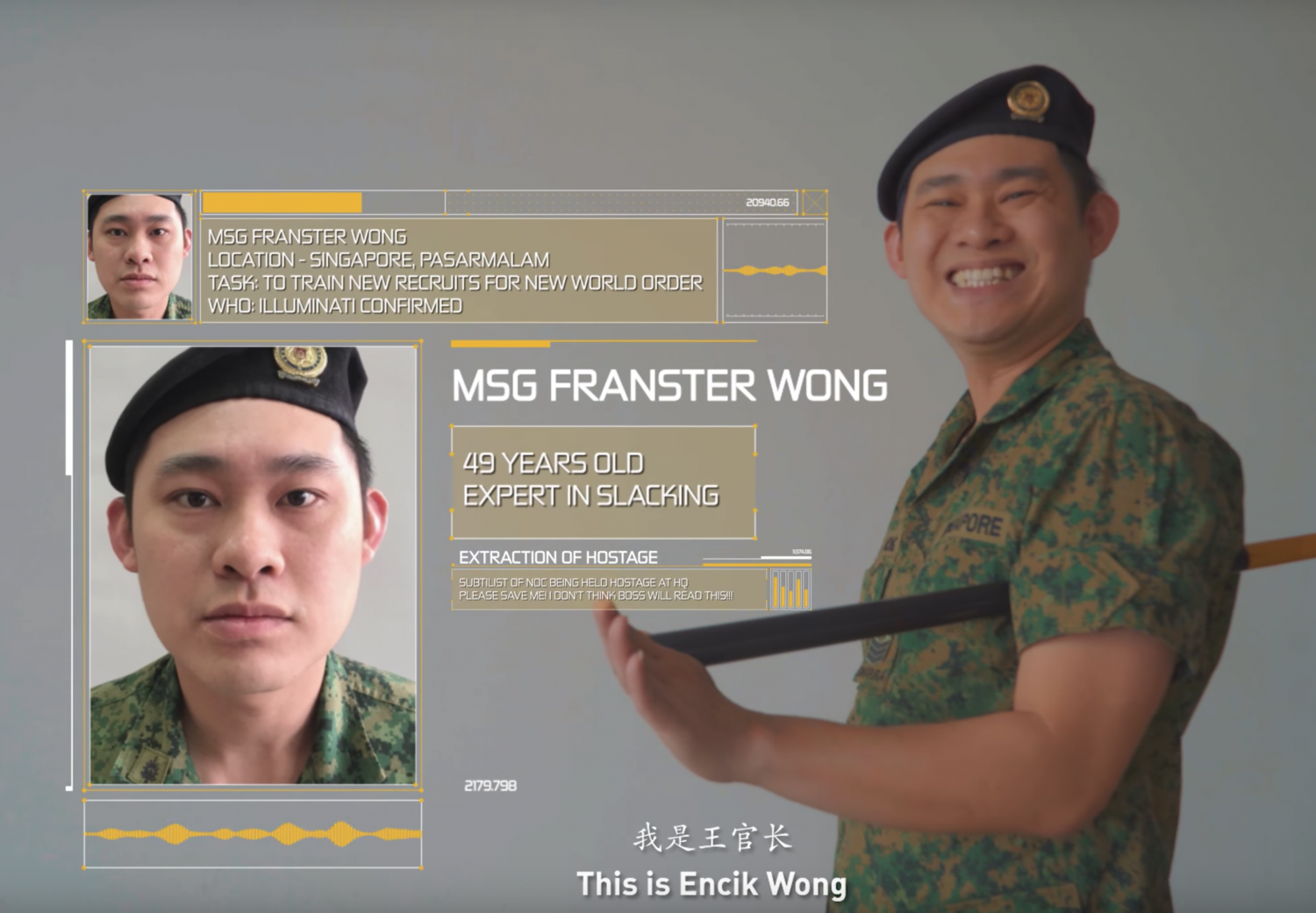 We are immediately greeted by MSG Franster Wong. For those who are not aware, MSG does not stand for the powder you add in your instant noodles, but it's an abbreviation for Master Sergeant. He probably mistook his pool cue as his yardstick though, which kind of makes it convenient after he books out from camp.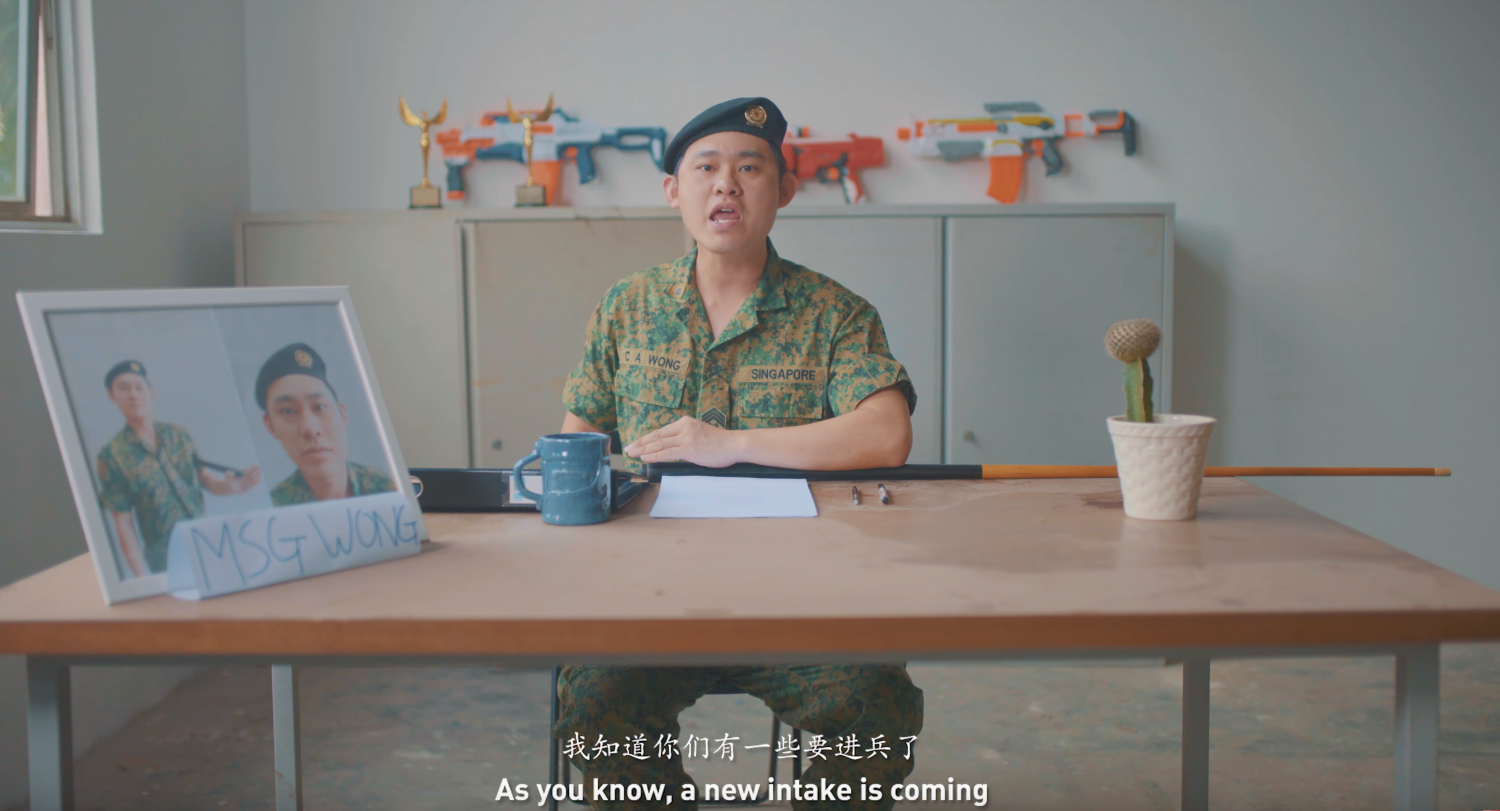 Contrary to popular belief, the rifles in army are not displayed in the office, and are properly stored in the unit's armory. An armory is… well, a place to store weapons, duh.
Continuing with the video, kind Encik Wong shares some tips with the new enlisting recruits who are about to enter National Service. Though taking advice from someone who will shoot you just like that is…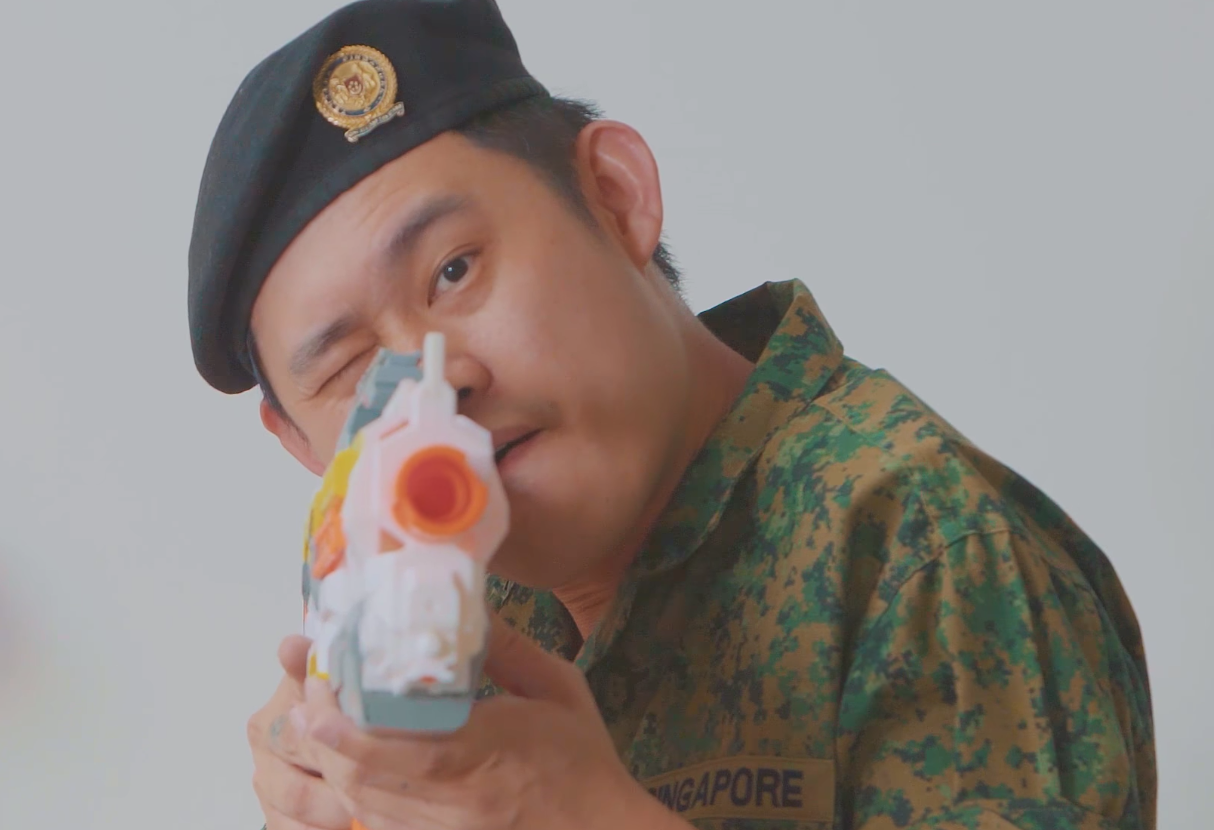 First off, Encik Wong somehow becomes Recruit Wong who's visiting the Medical Officer (MO) in order to chao keng (feign illness), but he fails miserably. And the Medical Officer looks like he has a night job.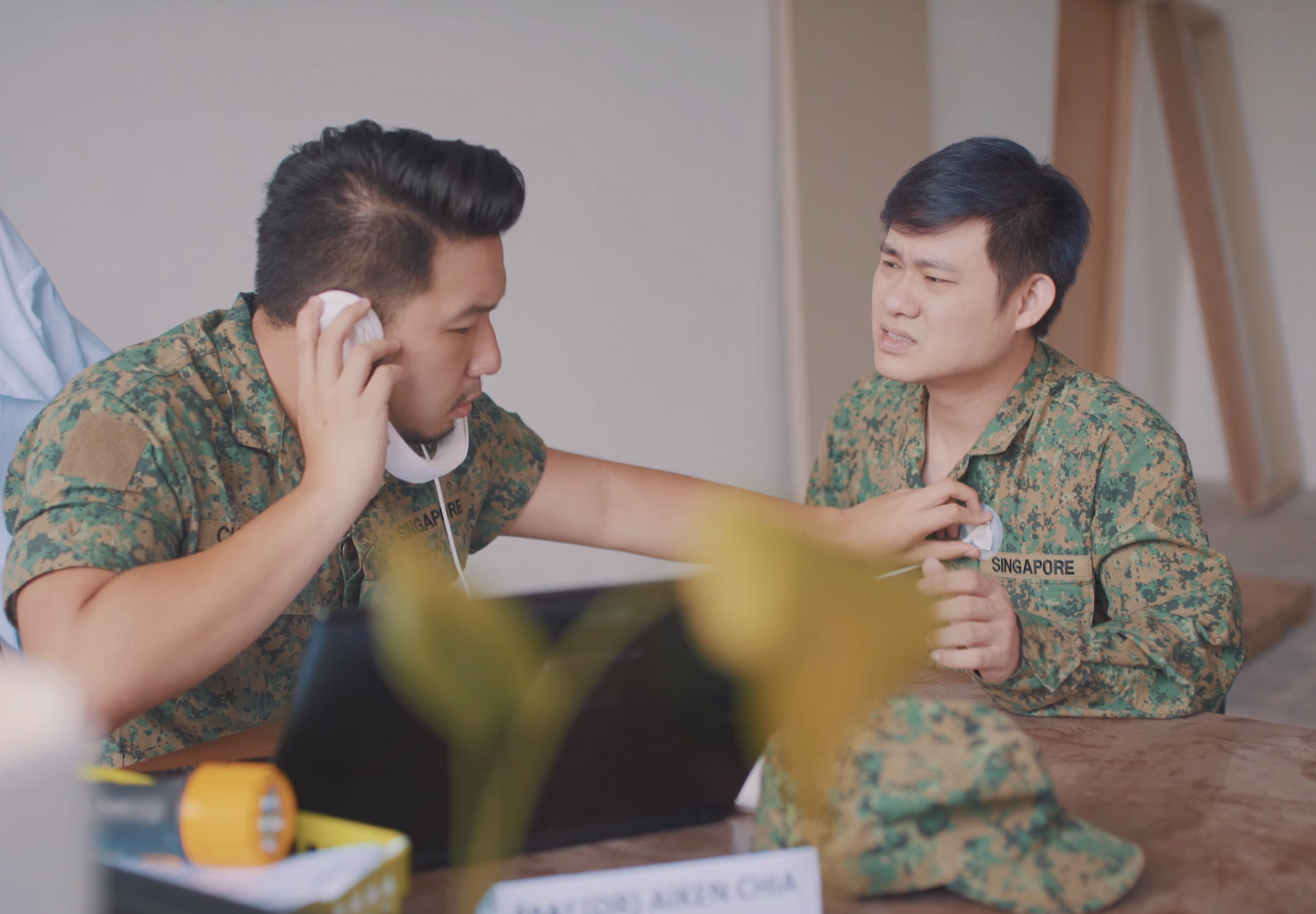 We then encounter scenes where we see the power of unity in action, the section mates are punished other than one, and the next scene has Recruit Sikeen drinking on the behalf of everyone.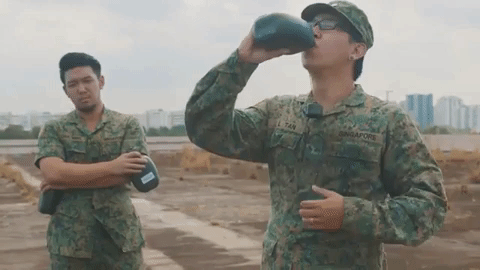 And then we come to this epic scene where Recruit Choi reveals a shocking fact about CPT Aiken's mom.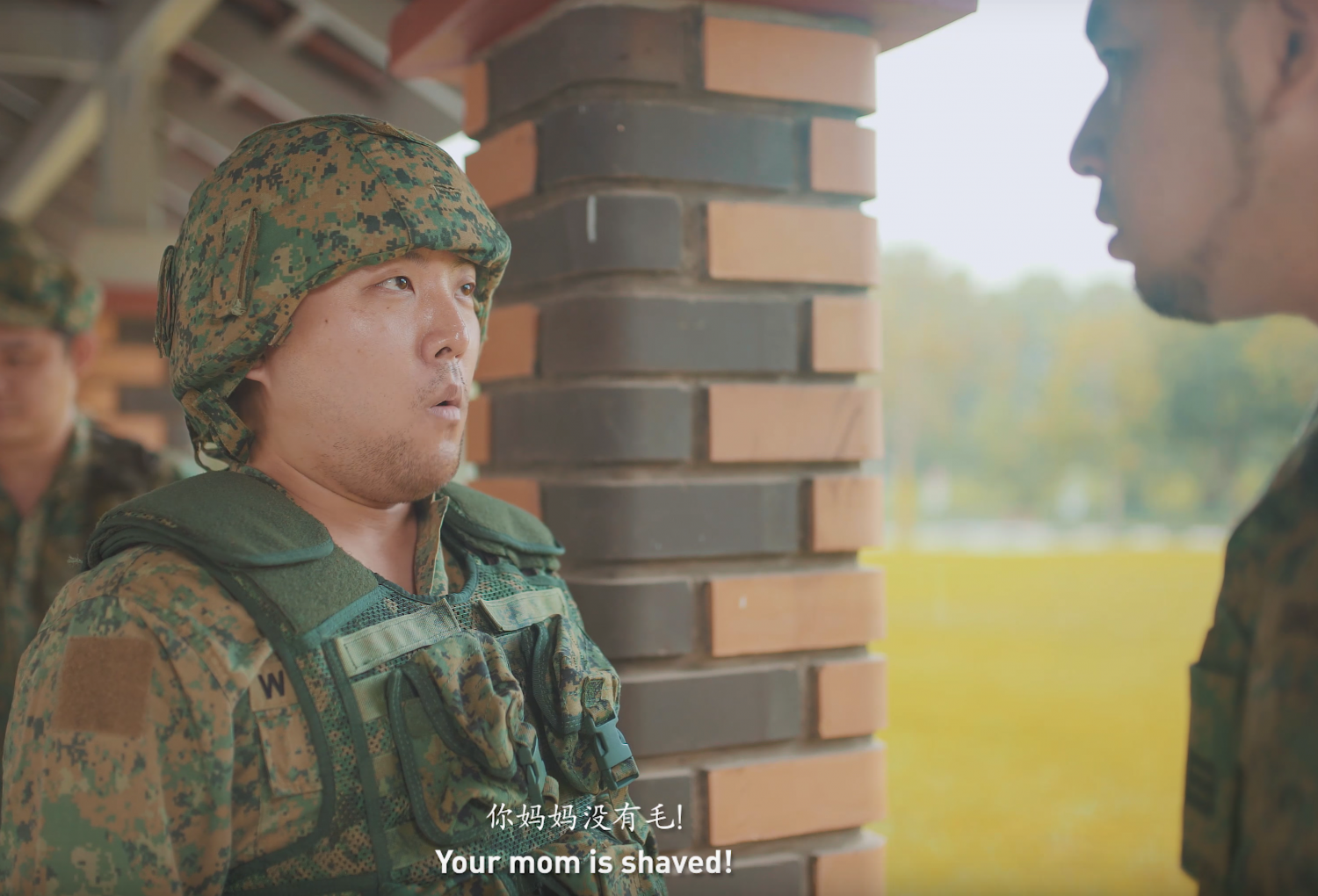 Resulting in…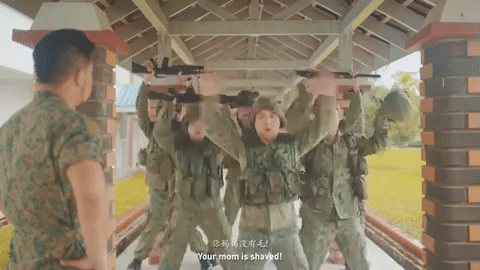 We come back to the office to a very confused Encik Wong.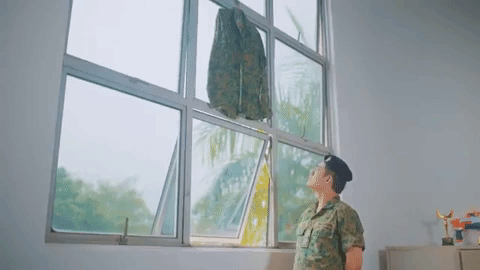 Getting help from the ever-convenient cheap labour, Encik Wong retrieves his uniform and brings us to his next point – attire. This is where we are introduced to the recruit that is envied by all other recruits, and commanders are helpless against. The king of medical excuses.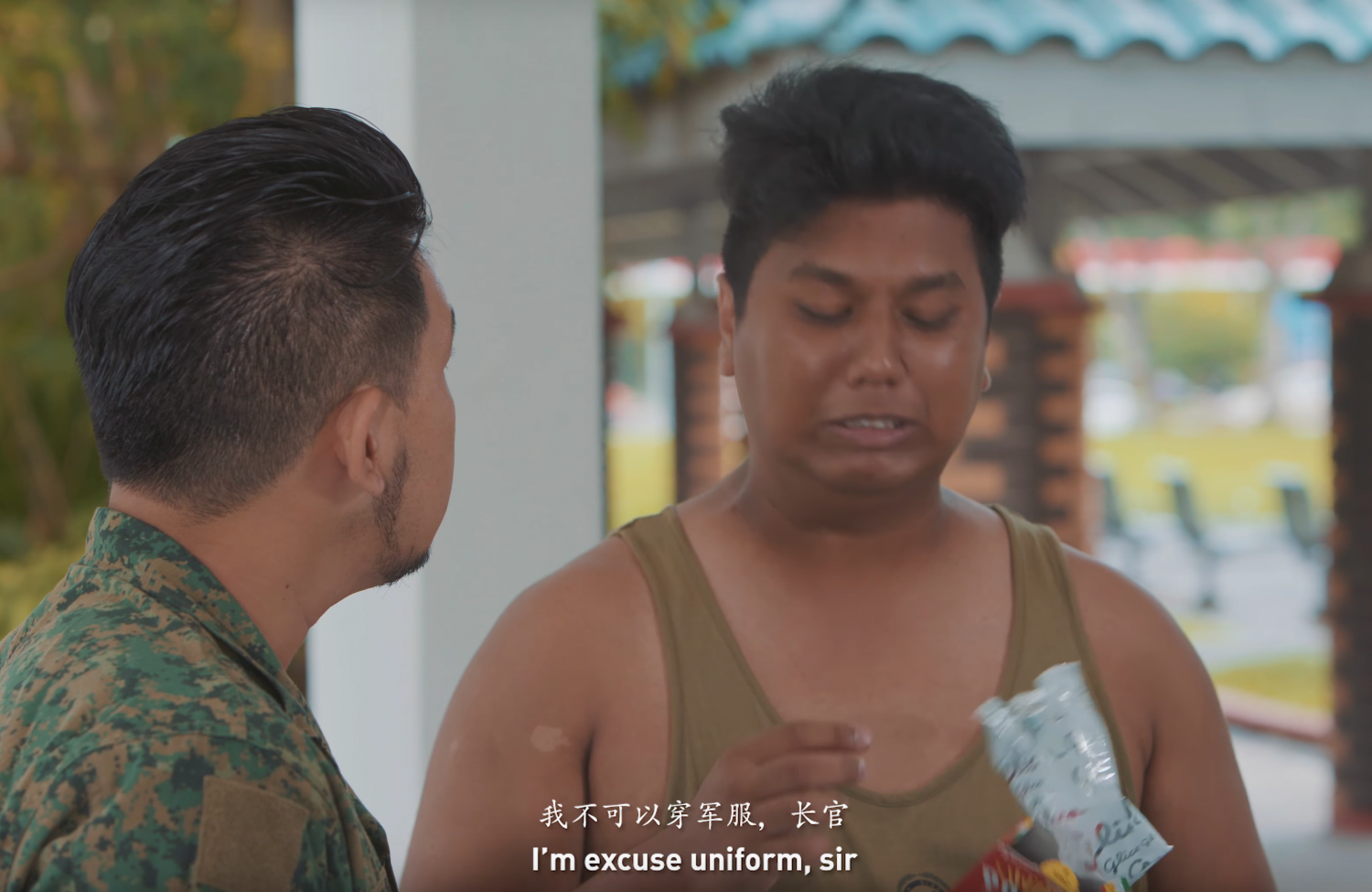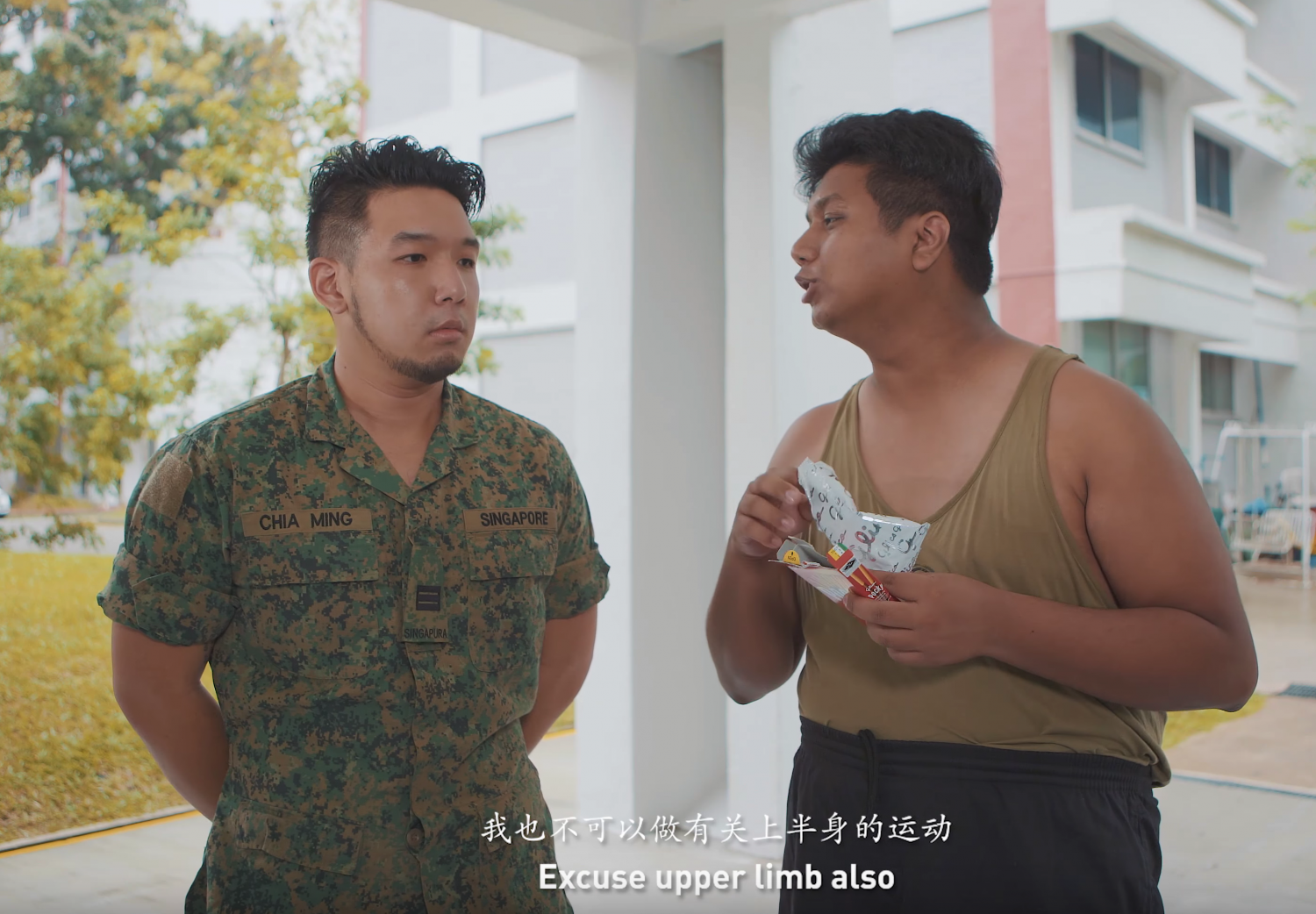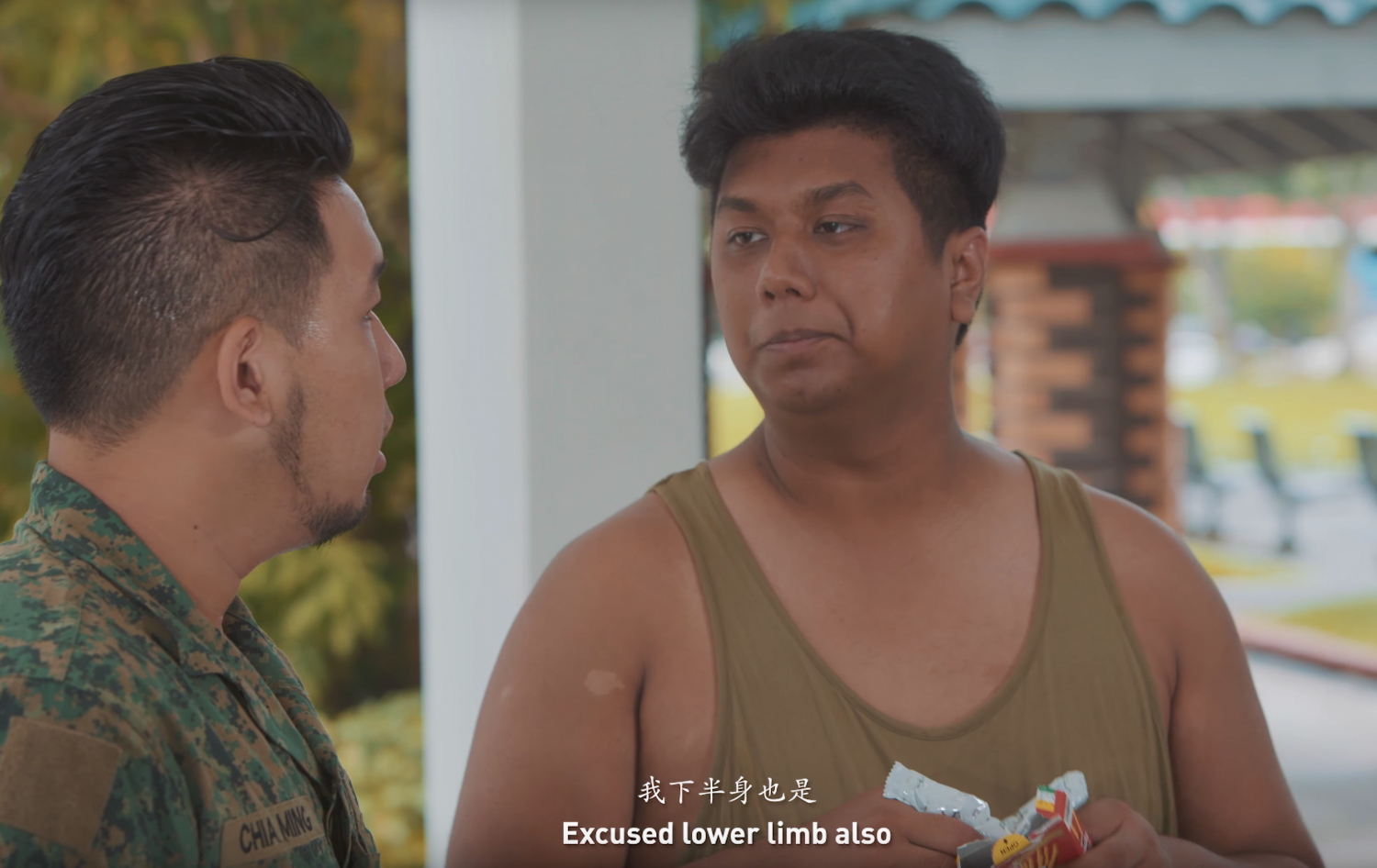 These excuses are not uncommon. In army, you'll definitely get to see rare ones such as excused grass (for allergy issues), excused Sergeant Major, etc. It gets crazy out there. So for those who are enlisting soon or yet to enlist, you've got plenty to look forward to. Have fun in there, and importantly, stay safe.
Just watch the video below if you haven't watch it before, and if you did, just watch it again! Because, why not?