The start of yet another week while the end of the year is slowly creeping up upon us. As always, on every Monday evening, we will take a look at some of the noteworthy events and activities that will be happening on our tiny yet delightful island of Singapore!
Exhibitions / Tours / Events
Audi Brand Experience Singapore 2018
This one is for the car fans. The biggest automotive event in Singapore this year, Audi is showcasing over 30 models of its collection as well as featuring a display of exciting innovations that will highlight the future of driving. Automotive fans will also be able to get a sneak peek of concept cars including the Audi Aicon and Elaine that demonstrates Audi's vision of a future based on urban mobility, autonomous driving and electric charging.
Location:
Sands Expo & Convention Centre, Marina Bay
10 Bayfront Ave, Singapore 018956
Date:
10 – 14 October 2018
Time:
10 October: 12pm – 10pm
11 October: 10am – 5pm
12 October: 10am – 10pm
13 October: 10am – 10pm
14 October: 10am – 10pm
Admission:
Standard: $14
Early Bird: S$11
myAudiworld member: $9
Audi on demand member: $9
*free admission for visitors aged 17 and below
Website:
https://audibrandexperience.sg/
GameStart 2018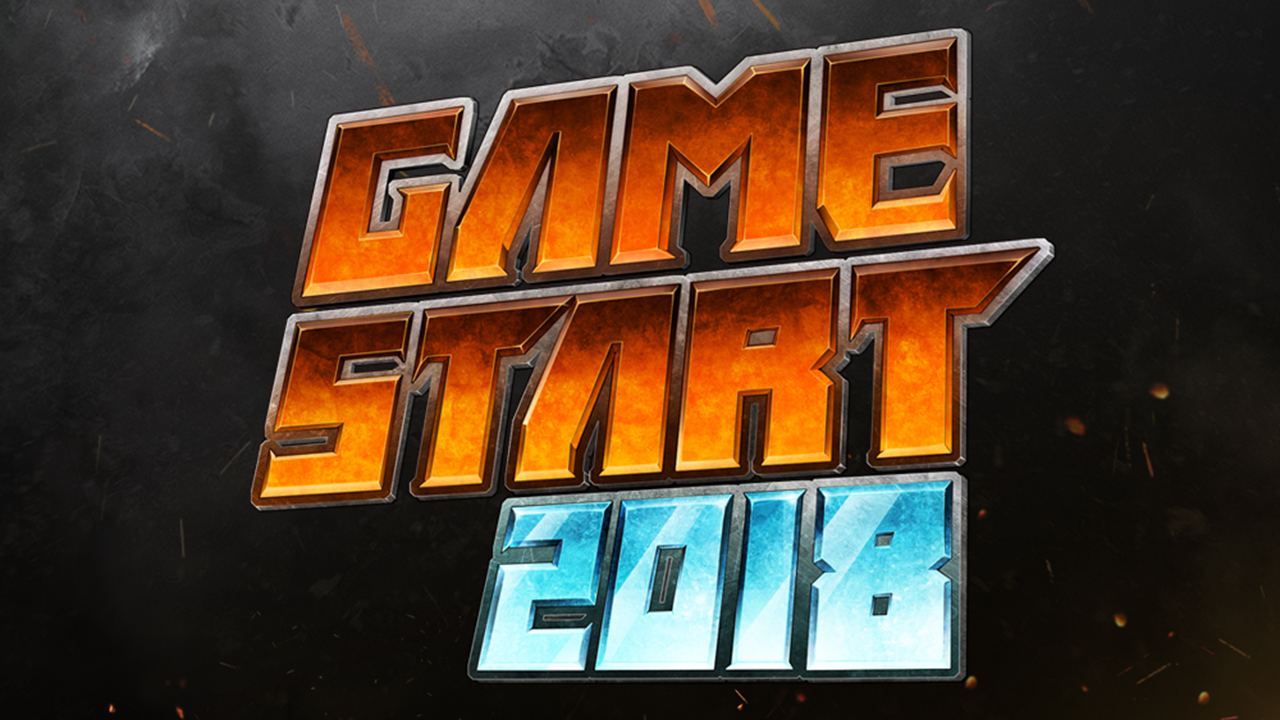 Southeast Asia's Premier Game Convention is back for its 5th edition! Returning with brand new activities, featuring game previews and showcases, as well as eSports international tournaments, and masterclasses/workshops held by renowned game artists. Attendees can look forward to the Capcom Pro Tour Asia Finals, Tekken World Tour Master event, the Dragon Ball FighterZ World Tour SAGA event as well as the ArcRevo World Tour. The Shadowverse Contenders Cup will also be making its debut in this event.
Other than the international tournaments, one may also look forward to previewing new games at the GameStart Tabletop and for those who are more inclined to do so, they can also admire the efforts put in by cosplayers. There will also be a Doujin Market in the event that anyone wishes to purchase new illustrations, prints and accessories. And not to mention, a special guest appearance from voice actress Elise Zhang who voices Mei, a character from Overwatch!
Location:
Suntec Convention Centre Halls 401 – 403
1 Raffles Boulevard, Suntec City
Singapore 039593
Date:
13 & 14 October 2018
Time:
VIP Ticket Holders: 10am – 9pm
11am – 9pm
Admission:
VIP Ticket (Both Days): $70
One Day: $12
Website:
Autumn in the Train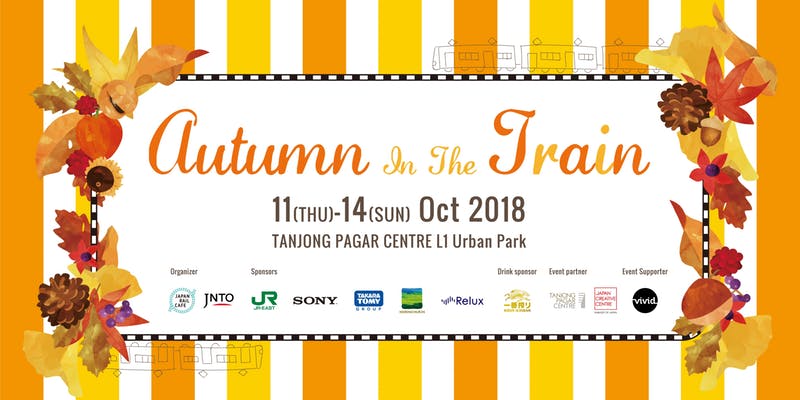 In Japan, 14th October is known as "The Railway Day" (Tetsudou-no-hi) to Train Maniacs, as it marks the opening of the country's first railway back in 1872. To celebrate this special day, JAPAN RAIL CAFE – a travel-themed cafe under railway operator East Japan Railway Company, will unfold the train-themed event "Autumn in the Train" at Tanjong Pagar Centre!
Featuring Japan's popular experience-themed trains such as "JOYFUL TRAIN SERIES", the event showcases some exciting activities that one can enjoy inside selected trains during Autumn. Suitable for the working crowd and families, the event will transform Urban Park with a train-like concept with Japanese food, activities and special merchandises relating to Autumn and rail!
Location:
Tanjong Pagar Centre L1 Urban Park
1 Wallich St, Guoco Towe
Singapore 078881
Date:
11 October – 14 October 2018
Time:
11am – 10pm
Admission:
Free
Website:
https://www.facebook.com/events/237691950240612/
Activities/Food/Shopping
Arcade G Session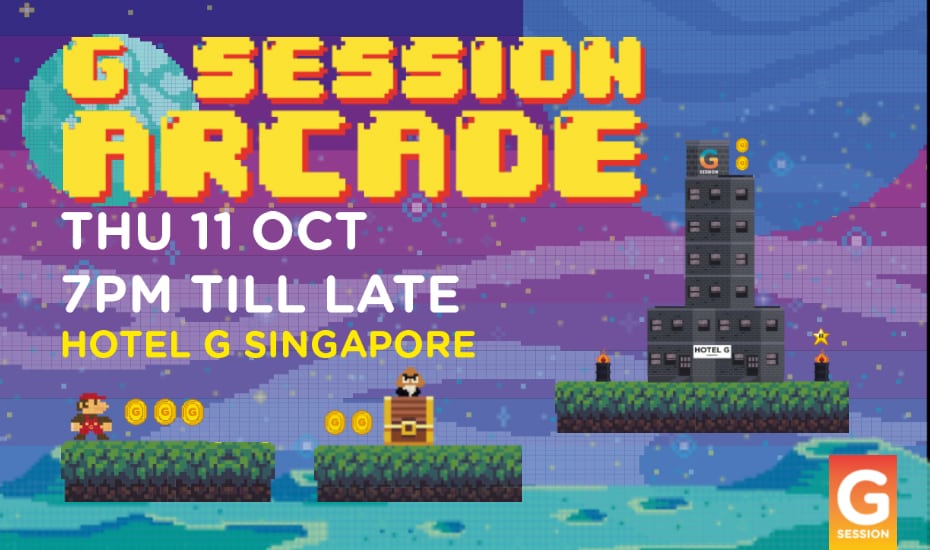 GSessions is a bi-annual party series that brings together a mix of design, fashion, arts, music and culture all under one roof. And this edition will bring back nostalgia from the past as it will transform Hotel G Singapore into an old-school arcade. You can expect to battle it out with professional enthusiasts in a Dance Dance Revolution dance-off, or trying your luck and skills with the claw machines that may net you prizes from Laneige, Mamonde and Hotel G Singapore. For a test of physical endurance and reaction time, you can challenge yourself by competing in Bishi Bashi! You can do all these while immersed in a night of unadulterated hip hop beats reminiscent of bygone club nights of your wasted youth brought to you by DJ Tang.
Location:
Hotel G Singapore
200 Middle Road
Singapore 188980
Date:
11 October 2018
Time:
7pm – 11.30pm
Admission:
Free
Website:
https://www.facebook.com/events/379003335973448/
Spartan Race Singapore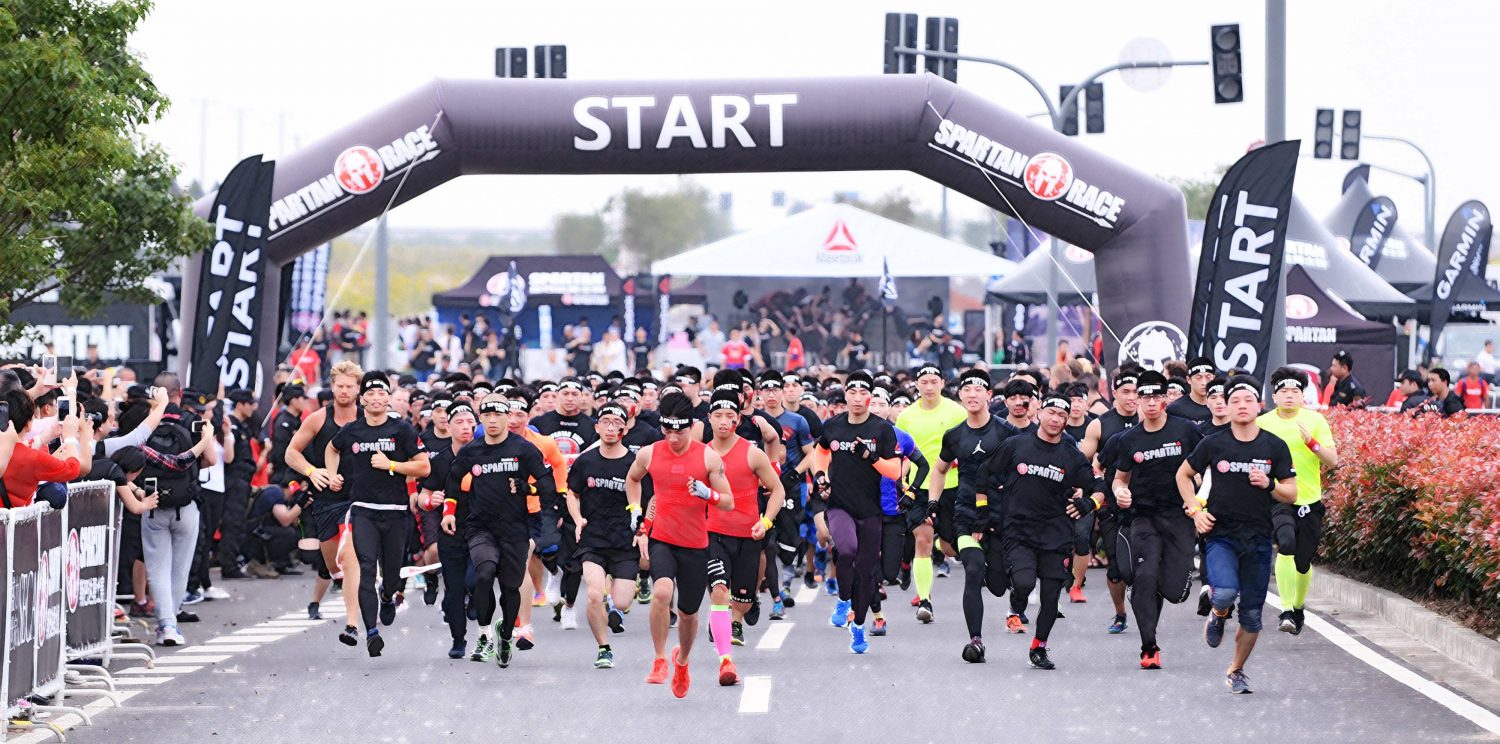 The Spartan Race is back again for those who desire a physical fitness challenge. You'll get to navigate through the sandy terrains of Sentosa while taking on more than 25 seemingly insurmountable obstacles.  Choose between the Sentosa Sprint (5km), the Sentosa Super (13km) and the Sentosa Hurricane Heat (a team-based event designed to push racers to push themselves to the limit). Find out where's your limit in this race and push beyond it!
Location:
Sentosa Island, Singapore
Date:
13 October 2018
Time:
Sprint: 10.30am – 1pm (Open)
Super: 8.30am – 12pm (Open)
Hurriance Heat: 4pm
Admission:
Sprint: $118
Super: $158
Website:
Baby Market Fair – 12 to 14 October 2018 at Singapore Expo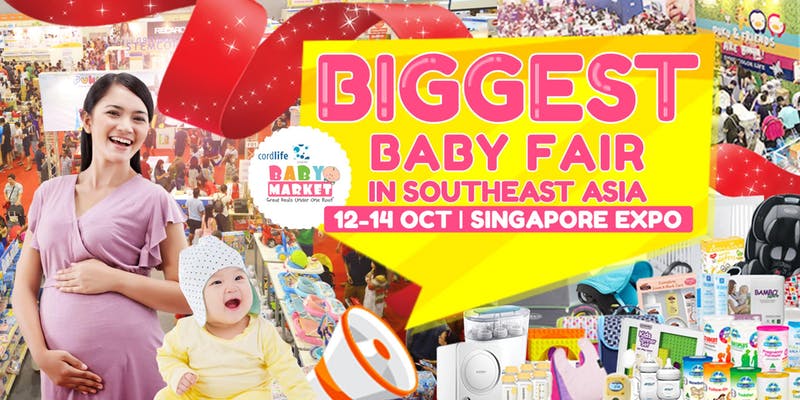 The Biggest Baby Fair in Southeast Asia will be held in Singapore Expo between 12 – 14 October! Specially made for parents and parents-to-be, the Baby Fair will be bringing to you all the top brands, as well as more than 100,000 unique handy products with the greatest bargains, attractive offers and exclusive promotions (selected items may get up to 90% off!). And fret not about bringing your babies along, as there are essential facilities such as feeding area, nursing room, diaper changing rooms and even hot water dispensers!
Location:
Singapore Expo Hall 5
1 Expo Drive
Singapore, 486150
Date:
12 – 14 October 2018
Time:
Fri – Sat: 11am – 9pm
Sun: 11am – 8pm
Admission:
Free
Website:
https://www.babymarket.com.sg/#
As always, stay tuned to our website updates by liking and following our Facebook page: https://www.facebook.com/Nightowlcinematics/
For any fan art / recommendations / queries for advice that you would like to submit: https://noc.com.sg/submit-content/
And for any business enquiries, send it here: https://noc.com.sg/contact-us/ and we will respond to you as soon as possible!
*image credits to the respective events' websites