The Halloween weekend has come and gone, and we hope that you have had a hell of a time the past weekend. And while our Indian friends are busy preparing for Deepavali, the rest of us are excitedly looking forward to the next major festive season of Christmas! And fret not if you think that this week is going to be a disappointment compared to the previous few weeks. This week will have considerably less booze, but a lot more songs and dance! Read on!
Exhibitions / Tours / Events
Khalid – American Teen Tour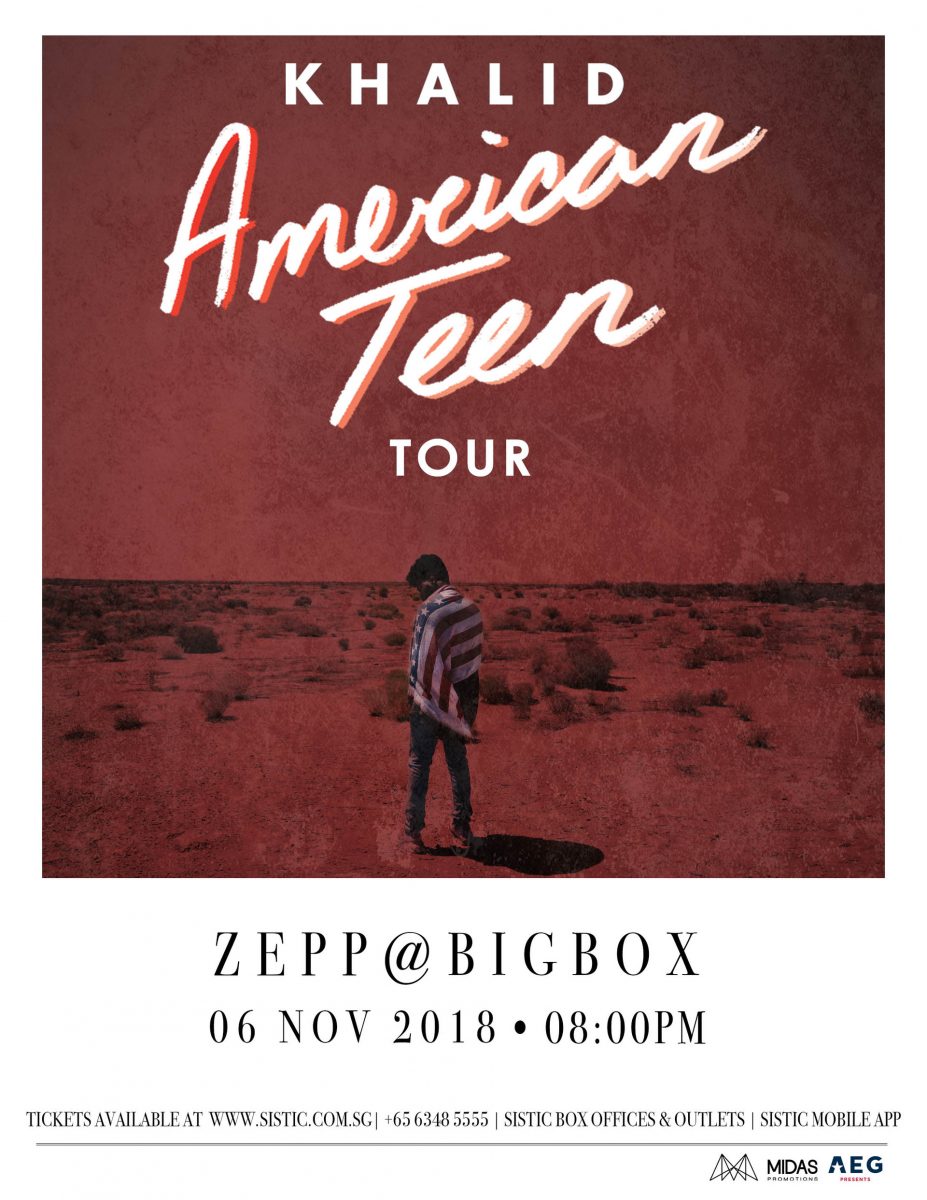 Khalid, the young star behind some of the recent big hits, such as "Young, Dumb and Broke", "Love Lies", as well as "Oceans", is going to be performing in Singapore as part of his American Teen Tour! Performing for only 1 night at Big Box Singapore, grab your tickets while stocks last!
Location:
Zepp@Big Box Singapore
1 Venture Avenue
Singapore 608521
Date:
6 Nov 2018
Time:
8pm
Admission:
Website:
https://www.sistic.com.sg/events/ckhalid1118
Kygo – Kids In Love Tour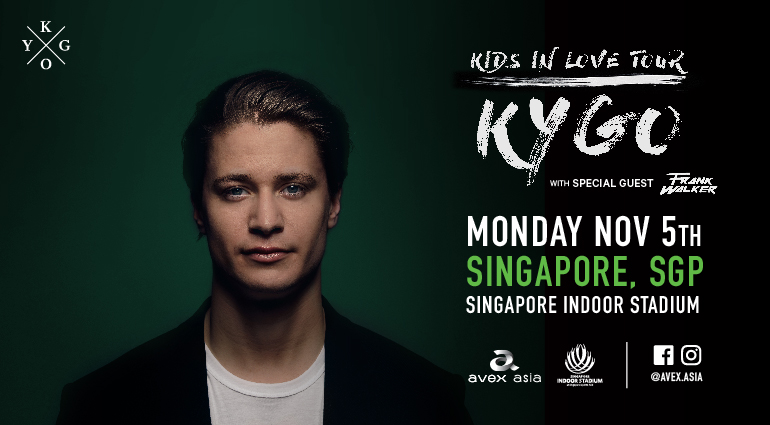 "Our hearts are like, firestones. And when they strike, we feel the love"  Kygo has become a household name in the EDM scene thanks to "Firestone" and is now headlining his first ever concert in Singapore for a one night only event in Singapore Indoor Stadium! Grab your tickets now and get to rave to his beats!
Location:
Singapore Indoor Stadium
2 Stadium Walk
Singapore 397691
Date:
5 Nov 2018
Time:
7.30pm
Admission:
Website:
https://www.sportshub.com.sg/kygo2018
Kit Chan 25 Years On: A Time For Everything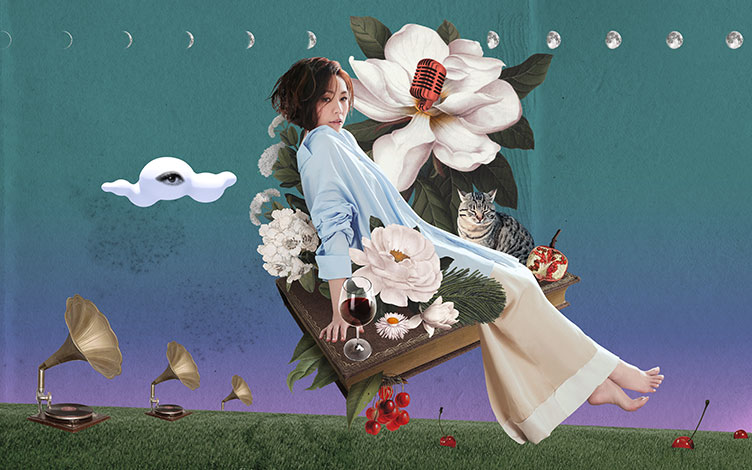 Commemorating her 25 years' musical journey, our local pop diva Kit Chan is back in Singapore for a 2 days' concert at the Esplanade. Catch her singing our favourites such as "Home", "Waiting", "Heartache" live! Tickets are selling out fast, so make sure to get your tickets soon!
Location:
Esplanade Theatre
1 Esplanade Dr
Singapore 038981
Date:
9 – 10 Nov 2018
Time:
8pm
Admission:
Website:
https://www.sistic.com.sg/events/catfe1118?gclid=EAIaIQobChMIwf6XjcS83gIVUXRgCh3k9gyPEAAYASAAEgI8L_D_BwE
Neon Lights 2018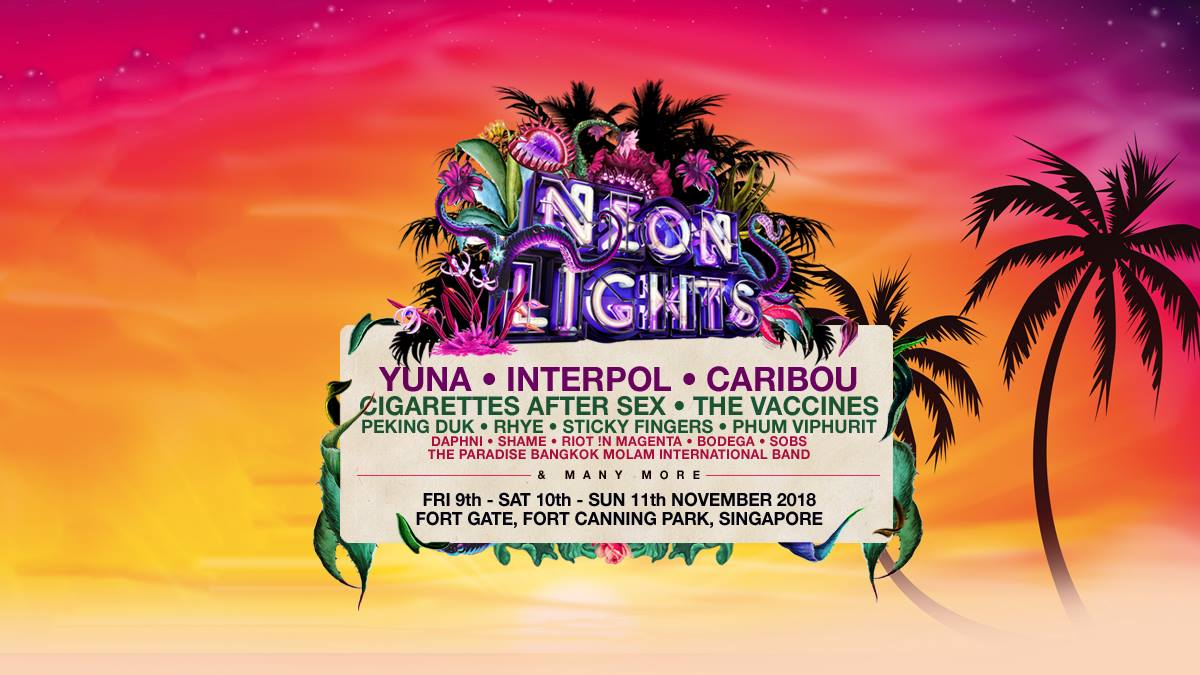 Neon Festival is back for another 3 days of music, food and festivities! Bringing to you performances from international indie acts such as Yuna, Interpol, Caribou, Cigarettes After Sex, The Vaccines and more! They will be performing full sets so you will definitely get your tickets' worth! And don't worry about going hungry as there are plenty of food and drinks for you to enjoy as well!
Location:
Fort Gate, Fort Canning Park Singapore
River Valley Rd
Singapore 179037
Date:
9 – 11 Nov 2018
Time:
Fri: 6pm
Sat: 2pm
Sun: 2pm
Admission:
Website:
The French Film Festival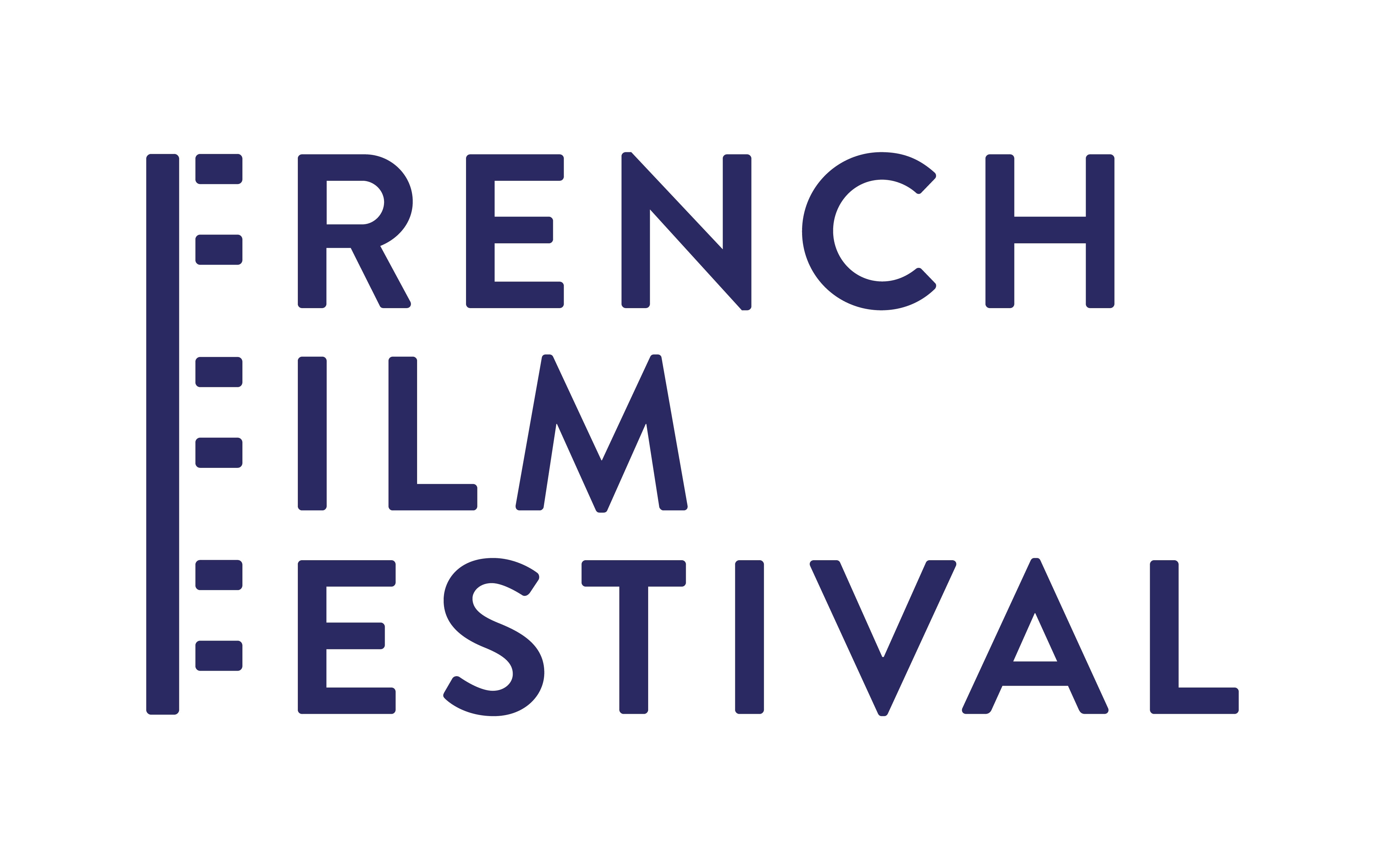 For fans of French films, rejoice! The French Film Festival is back and will be bringing to you more than 20 specially curated films from animation to romance and horror from 8 to 18 November! The films will be screened at different locations so you can easily make your way there to catch them!
Location:
Alliance Française
1 Sarkies Road
Singapore 258130
Shaw Theatres Lido
Shaw House
350 Orchard Road
Singapore 238868
The Projector
Golden Mile Tower
6001 Beach Road, #05-00
Singapore 199589
Our Tampines Hub
Festive Plaza
1 Tampines Walk
Singapore 528523
Date:
8 – 18 Nov 2018
Time:
Various
Admission:
Website:
https://www.institutfrancais.sg/french-film-festival-2018/
Poinsettia Wishes Featuring Disney Tsum Tsum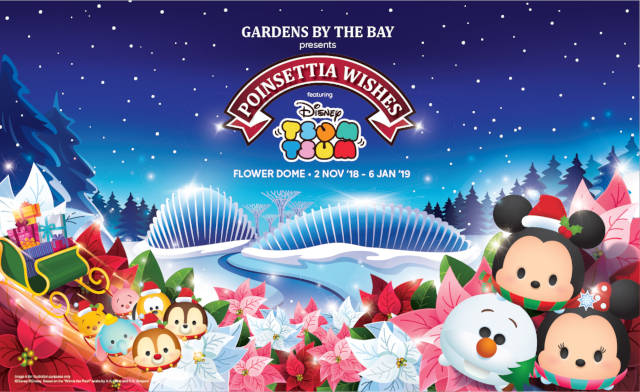 Gardens by the Bay never fails to impress every Christmas. This time round for 2018, they have prepared a magical display of flowers to bring you to the fantasy landscape of Disney! Let the characters of Disney Tsum Tsum come alive as they bring you on a tour of the Christmas lightings and poinsettias as well as Christmas berries display!
Location:
Flower Dome, Gardens by the Bay
18 Marina Gardens Dr
Singapore 018953
Date:
2 Nov 2018 – 6 Jan 2019
Time:
9am – 9pm
Admission:
Website:
https://www.gardensbythebay.com.sg/en/whats-on/calendar-of-events/poinsettia-wishes-2018.html
Activities / Food / Shopping
Boutique Fairs Singapore – The Gifting Edition 2018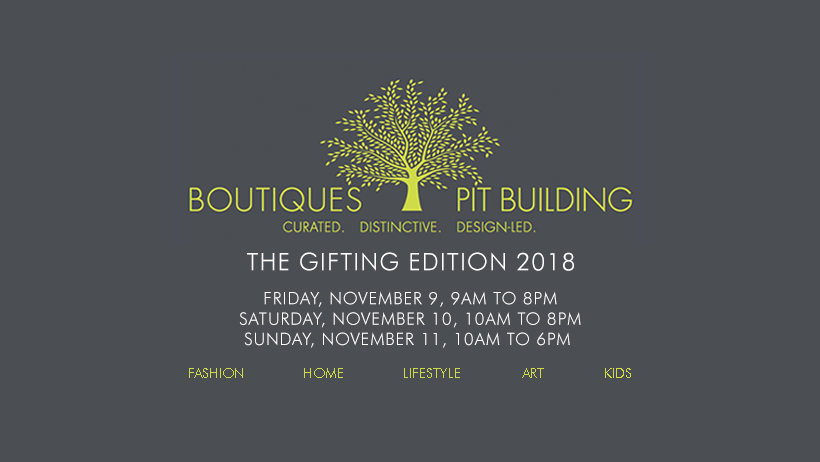 Christmas looks to be big this year, so it's probably about the right time for you to get your Christmas shopping done right now! There will be a Boutique Fairs – The Gifting Edition 2018 located at the F1 Pit Building, housing over 250 independent, design-led labels over two floors and 5,000 square metres of retail space. Complemented by fringe activities and workshops to complete the quintessential Boutiques experience, visitors will also be able to meet charities and other non-profit organisations, discover new artists, pick up a new skill, and unwind with great food and wine. You can look forward to purchasing gifts and accessories, home decor, men's and women's fashion and even children's toys at the fair!
Location:
F1 Pit Building
1 Republic Blvd
Singapore 038975
Date:
9 – 11 Nov 2018
Time:
Fri: 9am – 8pm
Sat: 10am – 8pm
Sun: 10am – 6pm
Admission:
Website:
https://boutiquefairs.com.sg/the-gifting-edition-nov-2018/
Bras Basah Bugis Arts Sprawl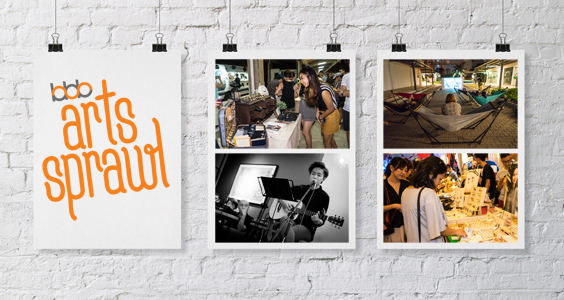 The Bras Basah.Bugis Arts Sprawl is a two-day event that offers an eclectic line-up of arts and heritage offerings for visitors young and old, held along Handy Road Open Space outside The Cathay. There will also be a lifestyle market where you can browse locally-designed and produced merchandise. There are also unconventional activities such as tarot reading or getting a hair cut, an additional piercing or a temporary tattoo! And for all festivities, there are also various music performances put up by home-grown multi-genre artists as well as mouth-watering delights by the various F&B vendors where you will get spoilt for choice!
Location:
The Handy Road Open Space
Date:
9 – 10 Nov 2018
Time:
5pm – 11pm
Admission:
Website:
https://www.brasbasahbugis.sg/whats-on/programmes/bras-basah-bugis-arts-sprawl-november-2018
As always, stay tuned to our website updates by liking and following our Facebook page: https://www.facebook.com/Nightowlcinematics/
For any fan art / recommendations / queries for advice that you would like to submit: https://noc.com.sg/submit-content/
And for any business enquiries, send it here: https://noc.com.sg/contact-us/ and we will respond to you as soon as possible!
*image credits to the respective events' websites