We have now come to the last week of September! And here is a handy guide for you for events that you should check out this week in case you're fretting about what's there left to do after the previous week's feasting and drinking. Spoiler alert: Other than simply food and drinks, this week's bringing us with plenty of activities as well!
Exhibitions / Tours / Events

Archifest
The Archifest (Singapore Architecture Festival) is an annual festival for the city to celebrate architecture and the built environment. Archifest is a platform for all walks of life to discuss, debate and deliberate architectural issues. Participants will find themselves engaging in uninhibited dialogue, creative collaborations and a constant exchange of ideas.
The main aim of the festival is to provide a platform to breed a vibrant design culture, and consequently a design-conscious society, by encouraging and guiding the general public and design professionals of all fields to interact in a fun and free atmosphere. This festival is free to participate and with various exhibitions, symposiums to participate in. Check out their website for further information!
Location:
Festival Village, Marina Bay Sands Event Plaza and various other locations
Date:
28 September – 10 October 2018
Time:
9am – 9pm daily
Admission:
Free
Website: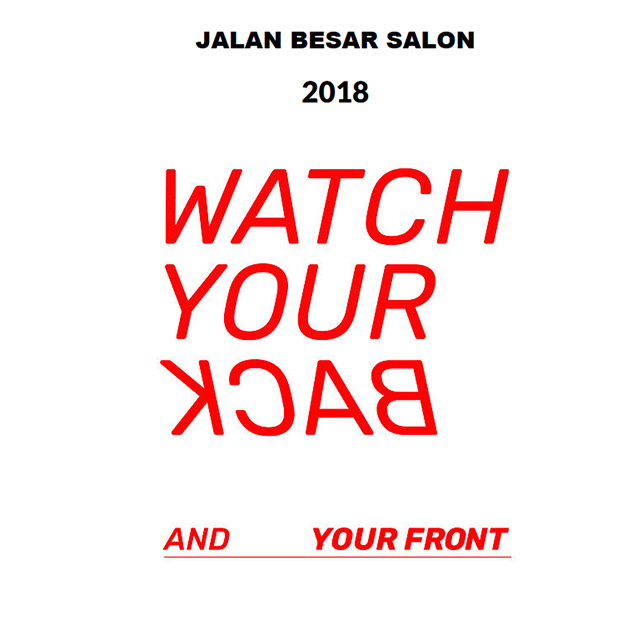 Jalan Besar Salon Pop Up
The second rendition of the Jalan Besar Salon Pop Up, it returns with more workshops, programmes and exhibitions to spark up conversation and discussion of creativity and progressive ideas in the fields of urban management, psychology, intimacy and socio-environmental topics through art, design and philosophy. . Against the decline of face-to-face human contact in our digital age, our workshops, programmes and exhibitions aim to provide a platform for people to come together and hone their tastes through passionate conversation and the exchange of ideas. With 3 exhibitions, 2 artists in residence and a series of talks and workshop, you will be able to learn the importance of the interaction between urban management as well as arts and design.
Location:
60 Somme Rd
Singapore 207876
Date:
25 September – 25 November 2018
Time:
Various – refer to website for more details
Admission:
Free
Website:
https://www.jalanbesarsalon.space/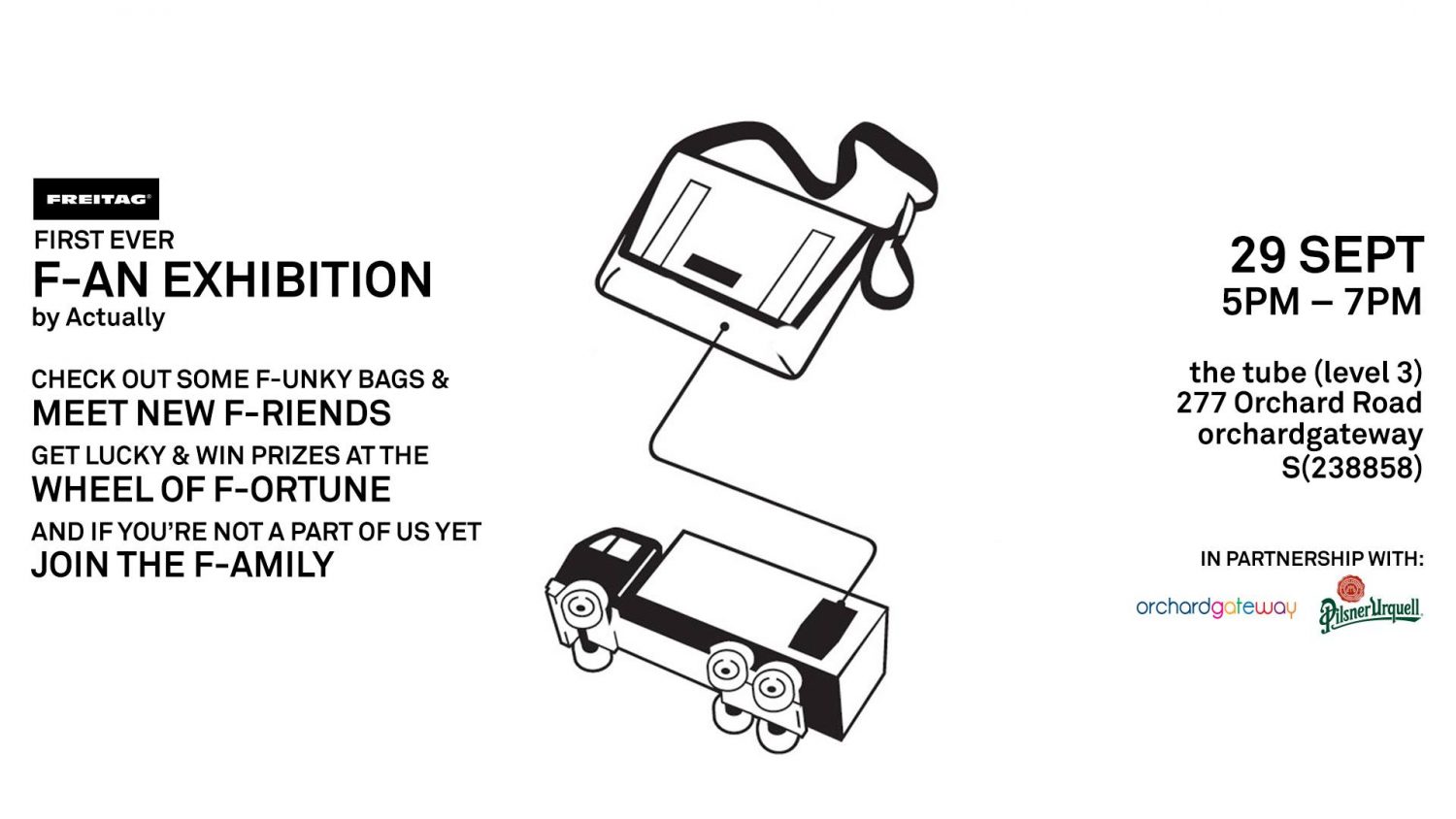 Freitag F-AN Exhibition
Freitag, a company that sells one of a kind bags and accessories made from recycled materials are popular among the environmentally-conscious. In collaboration with Freitag, Actually is holding Singapore's first F-an Exhibition. Flashback all the way from 10 years ago, we invited true blue Freitag fans around Singapore to showcase their exceptional collection of bags at The Tube, Orchardgateway from 29th September to 8th October 2018. RSVP at this link (click here) and you'll get a chance to participate in the Wheel of F-ortune where you stand a chance to bring yourself a new Freitag product!
Location:
the tube (level 3)
orchardgateway
277 Orchard Road
Singapore 238858
Date:
29 September 2018
Time:
5pm – 7pm
Admission:
Free
Website:
https://www.facebook.com/events/263259307858958/
Activities/Food/Shopping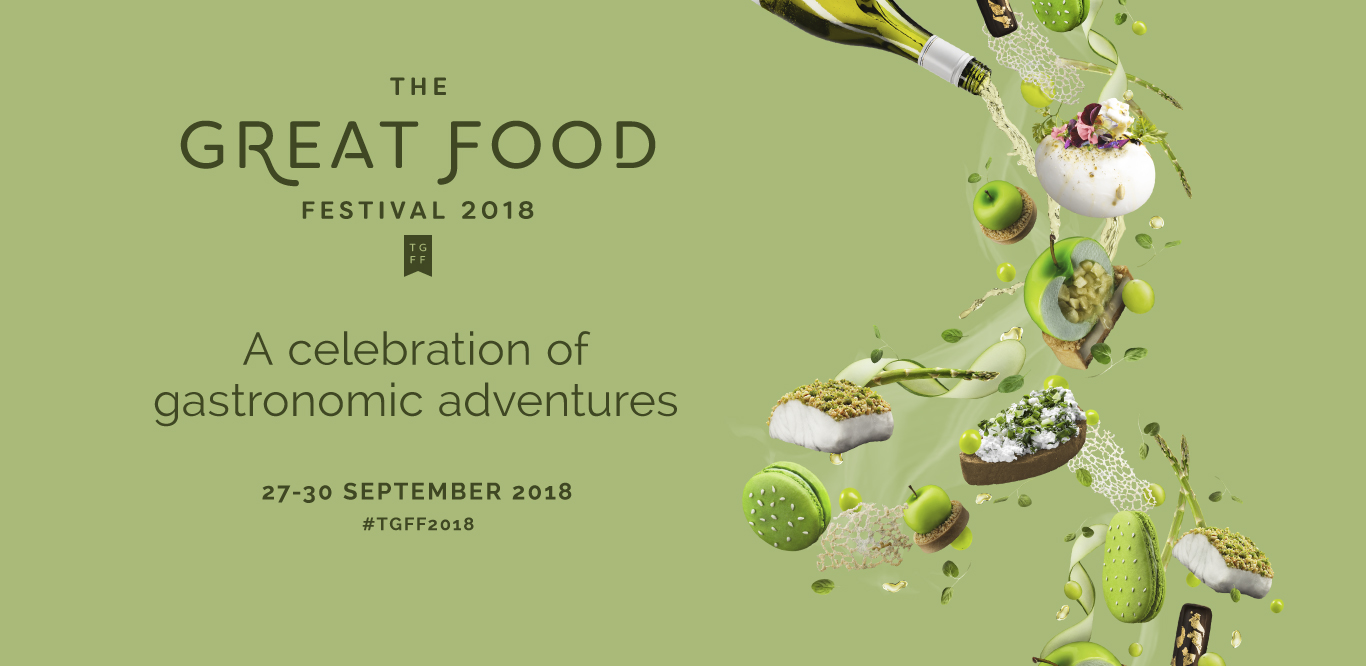 The GREAT Food Festival
The GREAT Food Festival is returning for its second year. Expect crowd favourites and new lineups to tantalise your senses with culinary masterpieces and gastronomical delights from around the world in one location. Renowned chefs from all over the world, such as Italy, Australia, Japan, Thailand, and more, will gather in Singapore over these 4 days to present to you their greatest offerings. You can expect hearty mains to delicate desserts and even wine and ice-cream. Check out their website for more details!
Location:
Resorts World Sentosa
8 Sentosa Gateway
Singapore 098269
Date:
27 – 30 September 2018
Time:
Star Chef Arena
Lunch Session (Friday – Sunday):
11am – 3.30pm
(Last admission at 2.30pm)
Dinner Session (Thursday – Sunday):
5.30pm – 10pm
(Last admission at 9pm)
ROLLIN' SWEET TIMES
Thursday
5pm – 10pm
Friday – Sunday
11am – 10pm
*Bars will be open till 1am on Fri & Sat.
THE CELLAR
Thursday
5pm – 10pm
Friday – Sunday
11am – 10pm
Admission:
1 day pass (1 pax): From $30
4 day pass (1 pax): From $38
Squad Bundle 4 Day Pass (4 pax): From $138
Ultimate Fan Pass (1 pax): From $288
Website:

Sake Matsuri
Connoisseurs of sake, Sake Matsuri is designed with you in mind. With ticket prices starting as low as $35, you're granted access to a free-flow tasting of over 200 craft sakes, including rare varieties made available here for the first time. Free Schott Zwiesel glasses worth $20 will also be given out to early-bird ticket holders.
And if you're interested in the art of drinking and brewing sake from scratch, there're masterclasses conducted by sake sommeliers and brewers. Tickets for these are sold separately, and more information can be found here.
Location:
UE Square, Skylight Atrium
81 Clemenceau Ave
Singapore 239917
Date:
29 September 2018
Time:
12pm – 6pm
Admission:
$45/pax (Includes free flow sake tasting)
Website:
Craft Festival at DFS
If you're one of those who will definitely fulfill your alcohol quota at the DFS whenever you return from overseas, then you better check this out. Discover a curated selection of craft and small-batch spirits and beers from around the world. Experience the stories and passion of this new generation of brewers and distillers who put innovation, authenticity and local culture into everything they do. Shop this unique selection of small batch spirits and beers at The Craft Festival today, only at DFS, Singapore Changi Airport. It will take place across all 4 Terminals of the Changi Airport and you can expect up to 73 different craft brands of gin, whiskey, and beer for your tasting pleasures.
Location:
Changi Airport
Airport Boulevard
Date:
21 September – 31 October 2018
Time:
24 hours daily
Admission:
Free
Website:
https://www.dfs.com/en/singapore/events/dfs-singapore-changi-airport/2018-sept-sg-changi-craft-festival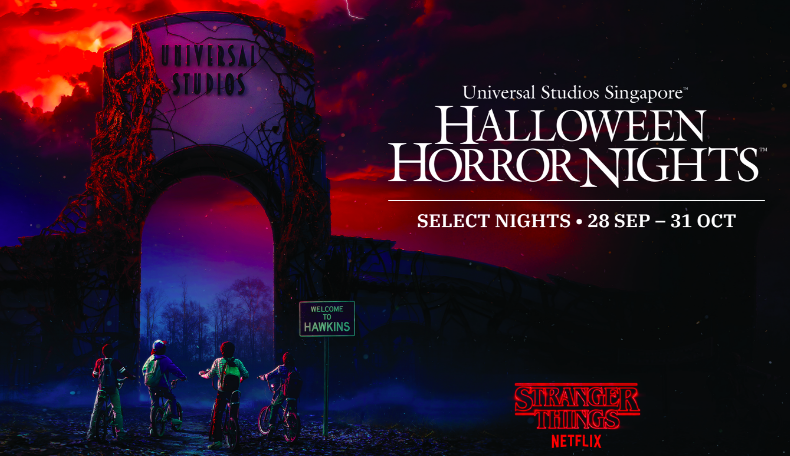 Halloween Horror Nights
It is the eighth edition of Southeast Asia's largest and most intense Halloween event at Universal Studios Singapore™. This year, they are bringing back the Zombie Laser Tag experience that has proven to be a hit when it debuted last year. Along with a plethora of their very own original content from Asian-themed horrors to Western scare acts, they aim to raise the bar in creating a truly immersive, one-of-a-kind horror experience for our guests. This year, the event runs for 18 select nights from 27 September to 31 October. There are several haunted attractions – 5 haunted houses, 3 Killer shows, 2 scare zones, 1 VIP zone this year, with many photo opportunities with scare-actors. Guests can also enjoy the theme park's top rides at night, such as TRANSFORMERS The Ride: The Ultimate 3D Battle, Revenge Of The Mummy®, Battlestar Galactica: HUMAN vs CYLON™, and many more! Definitely, an event not to be missed, especially for the thrill-seekers, adrenaline junkies, and horror film buffs! 
Location:
Universal Studios Singapore @ Resort World Sentosa
8 Sentosa Gateway
Singapore 098269
Date:
27 – 29 Sep, 5 – 6, 11 – 14, 18 – 21, 25 – 28, 31 Oct
Time:
Event starts from 7.30pm to 1.30am on Peak Nights:
28 and 29 September, 5, 6, 12, 13,19,20,26, and 27 October 2018
Event starts from 7.30pm to 12.30am on Non-Peak Nights:
27 September, 11, 14, 18, 21, 25, 28, and 31 October 2018
Admission:
From $50 (non-peak)/$60 (peak)
Website:
http://www.halloweenhorrornights.com.sg/

The Color Run
The Happiest 5k on the planet is back this year with our brand new superhero-themed tour! Get your powers super-charged as you crash through double the colour in our new colour zones, and then take off and fly through skies of dreamy foam clouds. Here, anything is possible and you are unstoppable. Wear white at the start and watch yourselves get doused in different colours at the end of the untimed 5 kilometres run. Reward yourselves for your effort with the Finish Festival where you will get to dance with music and more colour throws!
Location:
Sentosa, Palawan Green
Siloso Beach Walk
Date:
29 September 2018
Time:
First wave @ 4pm
Admission:
Regular: $65
Deluxe: $95
Family: $165
Kids: $35
Website:
And with that, we've come to an end of today's article. Plenty of food, drinks and activities to look forward to this week! And make your move fast as you may be entitled to early bird discounts or online exclusives if you were to get your tickets early!
As always, stay tuned to our website updates by liking and following our Facebook page: https://www.facebook.com/Nightowlcinematics/
For any fan art / recommendations / queries for advice that you would like to submit: https://noc.com.sg/submit-content/
And for any business enquiries, send it here: https://noc.com.sg/contact-us/ and we will respond to you as soon as possible!