Just as predicted last week, Singapore's beginning to heat up as we approach December. From the various light installations where you can make memorable yet aesthetically beautiful memories, to feasting, and to Christmas shopping, it's definitely time for you to get out of your house. Read on to find out more!
Exhibitions / Tours / Events
Sentosa Island Lights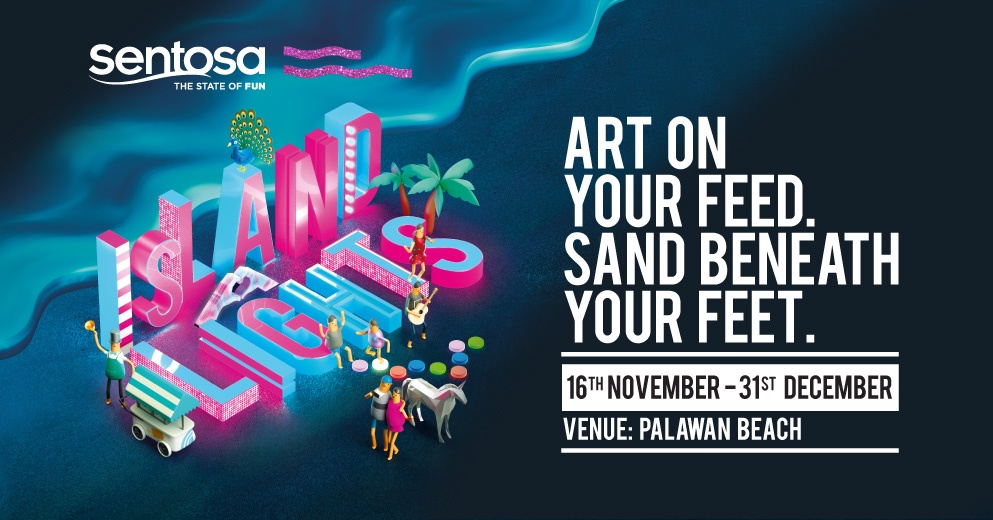 As we gradually approach the end of year, Singapore's night is also gradually lighting up! If you've already seen and taken photos with all the Christmas installations at Orchard Road, why not head down to Sentosa's Palawan Beach this weekend? With various lights and arts installations built by local artists, the installations are definitely worth enough to make it onto your Instagram feed! Also, do not miss the Pikachu Night Parade that is going to happen during the same period at specific dates and timings! Regardless of whether you're a fan of Pokemon or not, you know it's going to be cute already.
Location:
Palawan Beach, Sentosa Island
Date:
16 November – 31 December 2018
Time:
7pm – 11pm
Admission:
Website:
https://www.sentosa.com.sg/islandlights
---
Glowing Ocean at S.E.A Aquarium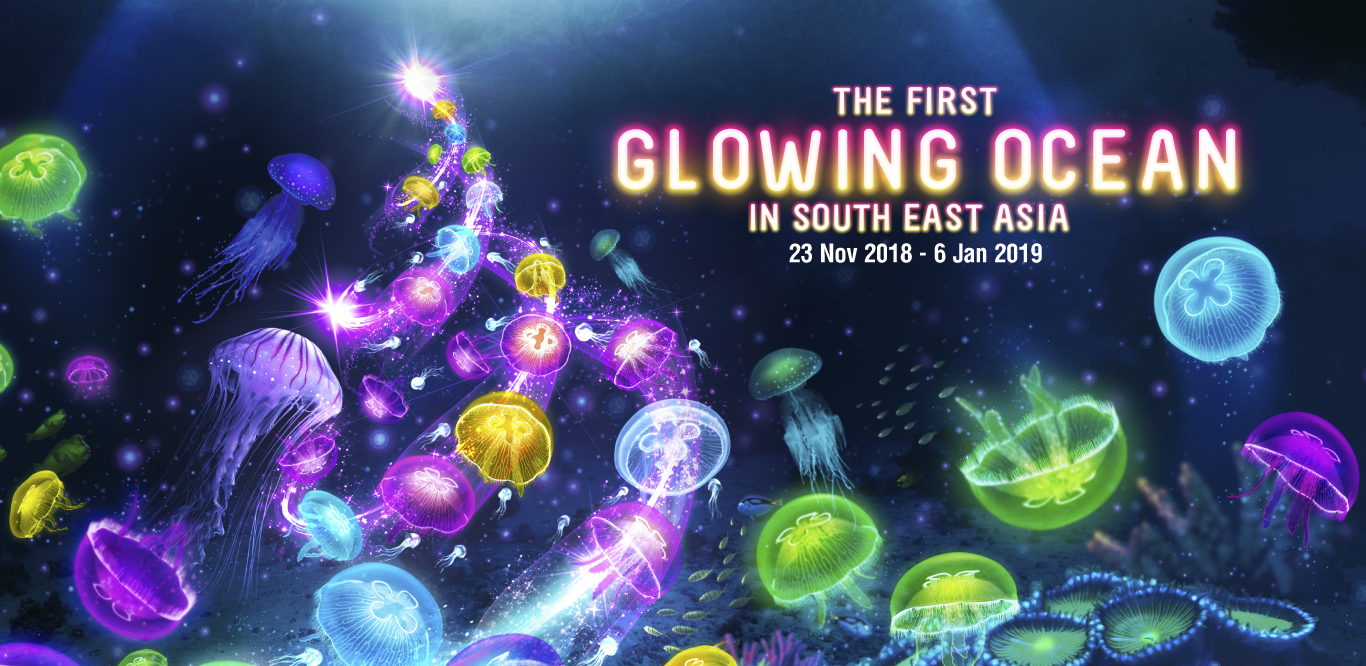 It seems like Sentosa isn't content with merely lighting up the exterior. The S.E.A Aquarium is also lighting up itself this week till 6 January 2019! The Aquarium has installed five multisensory zones filled with glowing sea creatures and stunning light art installations. Come down from this week onwards to experience a journey with Sea Jellies, colourful corals and deep sea creatures brought to life through holographic technology!
Location:
S.E.A Aquarium
8 Sentosa Gateway, Sentosa Island
Singapore 098269
Date:
23 November 2018 – 6 January 2019
Time:
10am – 7pm (may end earlier on certain days)
Admission:
Website:
https://www.rwsentosa.com/en/attractions/sea-aquarium
---
G-Shock Singapore Presents G-Fest 2018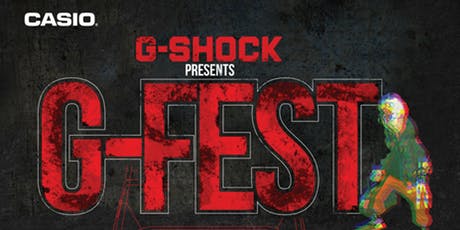 G-Fest, a 2-day event that is held in celebration of G-SHOCK's 35th Anniversary, aims to showcase the best of G-SHOCK. There are a variety of activities to look forward to over the 2 days, such as a 3v3 basketball tournament, live music acts, art performances, workshops and even games. There will be opportunities for participants to win prizes up to $80,000! And needless to say, plenty of G-SHOCK collections will be featured, showcasing the origins and evolution of G-SHOCK over the years, as well as an exclusive release of G-SHOCK x Gorillaz!
Location:
*SCAPE
2 Orchard Link
Singapore 237978
Date:
24 – 25 November 2018
Time:
12pm – 10pm
Admission:
Website:
https://www.facebook.com/events/535203913572322/
---
PS Invaders' Christmas Drones Take Over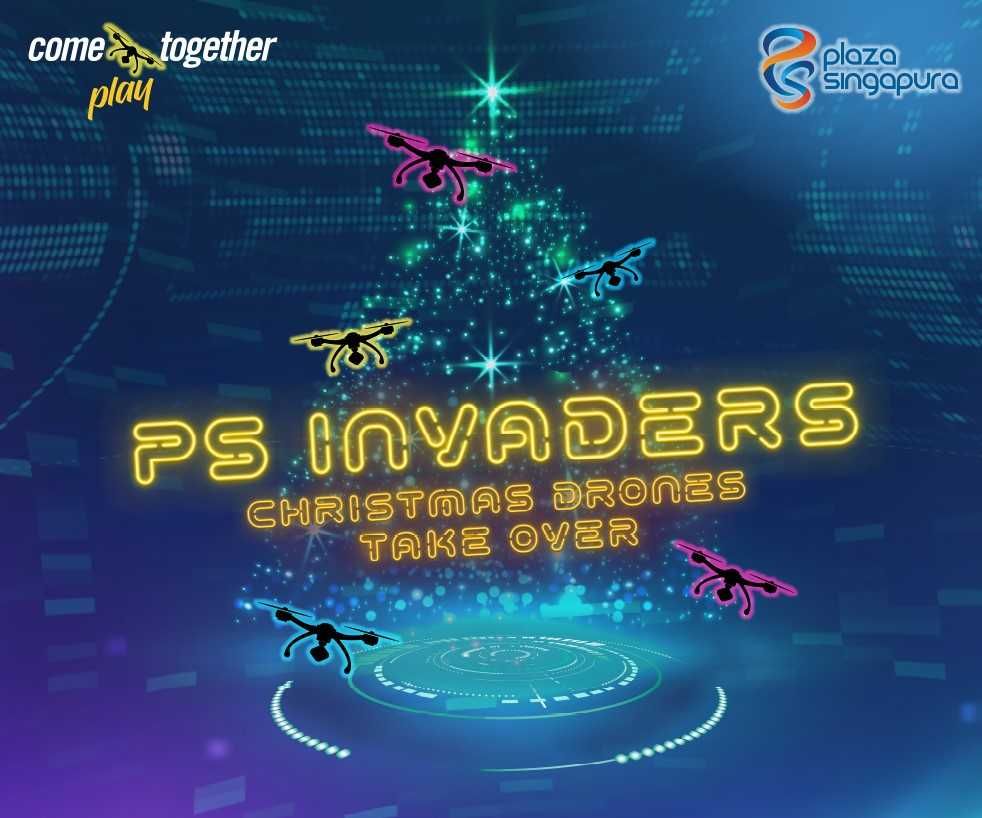 PS Invaders, held in conjunction with Science Centre Singapore, is Singapore's largest indoor drone festival. A 12-metre high indoor drone cage is set up at the mall's main atrium in order to display the drones amazing flight ability and dexterity. And for those who are keen to try flying one on your own, there are hands-on activities and workshops that gives you the opportunity to build your own drone, code it for flight and also to pilot them through the obstacle course. There will also be a simulator available for you to attempt flying past a variety of terrains!
Location:
Plaza Singapura, Level 1, Main Atrium
68 Orchard Rd
Singapore 238839
Date:
23 November – 16 December 2018
Time:
11am – 8.30pm
Admission:
Website:
https://www.capitaland.com/sg/malls/plazasingapura/en/events/_ps_invaders_christm.html
---
Activities / Food / Shopping
The Great Grill Out by Guinness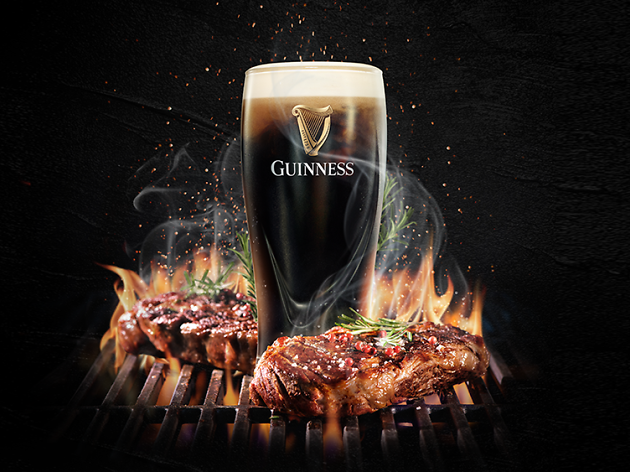 Drinks are always accompanied with food. Typically, red wines are paired with red meats and white wines are paired with white meat. But when it comes to barbequed food, there's no better pairing than with beer! Guinness' Great Grill Out will showcase that fact. The barbeque selection is curated by a combination of Singapore's hottest restaurants' top grillers, roasters and smokers to guarantee you a smoky perfection. Also, with $88, you are invited to a 5-course pairing session with the restaurants' signatures along with exclusive beers from Guinness' Open Gate Brewery.
Location:
Emily Hill
11 Upper Wilkie Rd
Singapore 228120
Date:
24 – 25 November 2018
Time:
12pm – 10pm
Admission:
Website:
---
Fun in the Sun at Adventure Cove Waterpark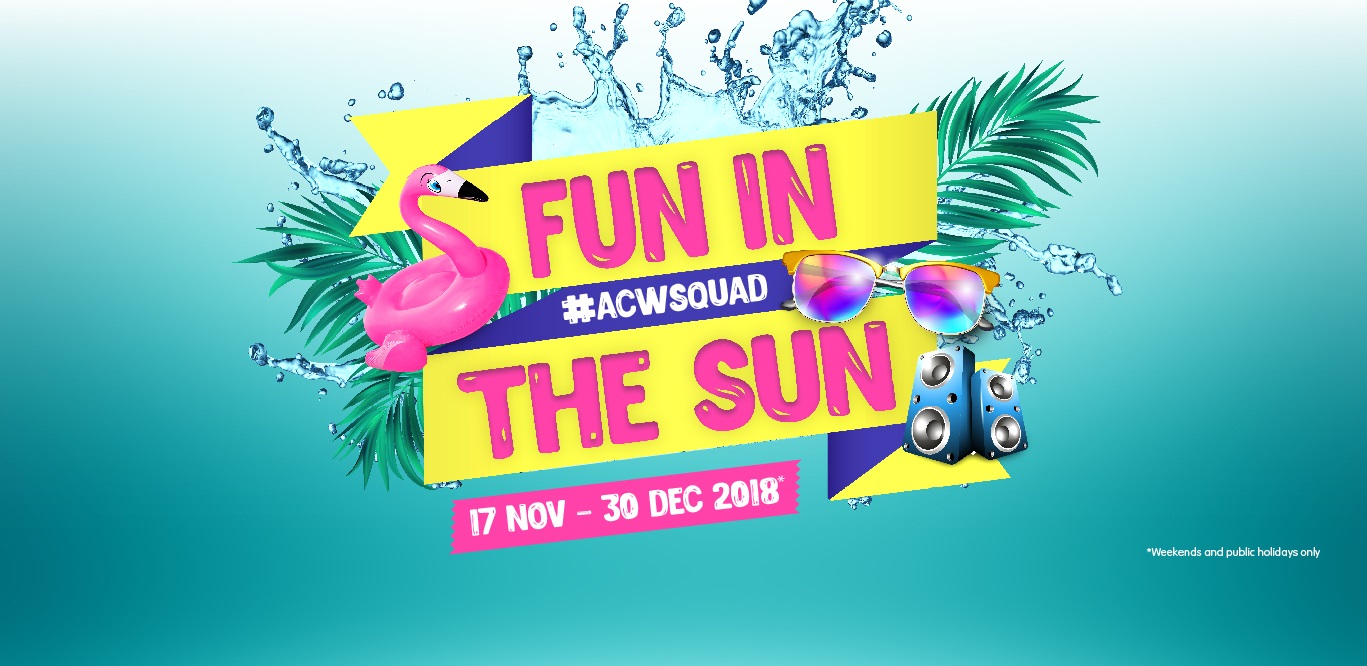 Happening on weekends and public holidays only, Adventure Cove Waterpark is organising a series of activities as part of their Fun In The Sun festivities! You will be able to take part in games and go against others in lip-sync battles on water, or even getting to knock your opponents into the water by jumping on floats! Also, there are attractive prizes to be won every weekend, from ZoukOut 2018 VIP tickets, priority queue passes or even an action camera!
Location:
Adventure Cove Waterpark
8 Sentosa Gateway, Sentosa Island
Singapore 098269
Date:
17 November – 30 December 2018
Time:
10am – 6pm
Admission:
Website:
https://www.rwsentosa.com/en/attractions/adventure-cove-waterpark
---
SITEX 2018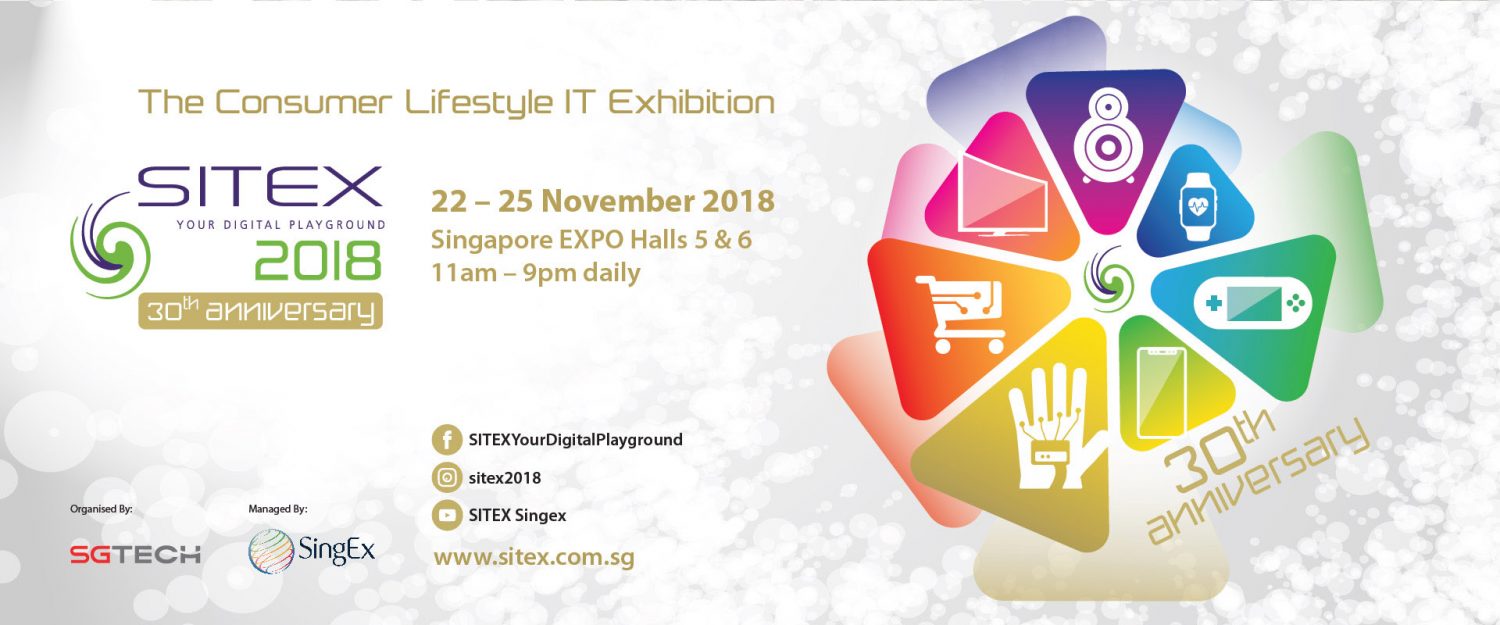 This year marks SITEX's 30th anniversary as well as the last major IT exhibition of 2018. Occupying 2 halls of the Singapore EXPO, you will be spoilt for choice at the sheer selection of consumer electronics and IT gadgets. There is definitely something for everyone, from the latest mobile gadgets, fibre broadbands, and even fibre broadband plans. If you are looking for a chance to get something to pamper yourself this holiday season, why not SITEX? Also, look out for an intensive coverage that will be done by yours truly this Thursday where I will provide you with a sneak preview of what's available at SITEX!
Location:
Singapore EXPO, Halls 5 & 6
Date:
22 – 25 November 2018
Time:
11am – 9pm
Admission:
Website:
---
As always, stay tuned to our website updates by liking and following our Facebook page: https://www.facebook.com/Nightowlcinematics/
For any fan art / recommendations / queries for advice that you would like to submit: https://noc.com.sg/submit-content/
And for any business enquiries, send it here: https://noc.com.sg/contact-us/ and we will respond to you as soon as possible!
Also, if you have any events that you wish for us to write an editorial about, feel free to contact myself at cayden@noc.com.sg!
*image credits to the respective events' websites