We know that we've been making fun of Yishun quite a little, but we actually like Yishun so far… it just needs a little more good food around the area. And so, here we are once again, with another Sunday comedy, and today, a few residents of Yishun are facing mid-life crisis on losing their jobs. At the same time, apparently.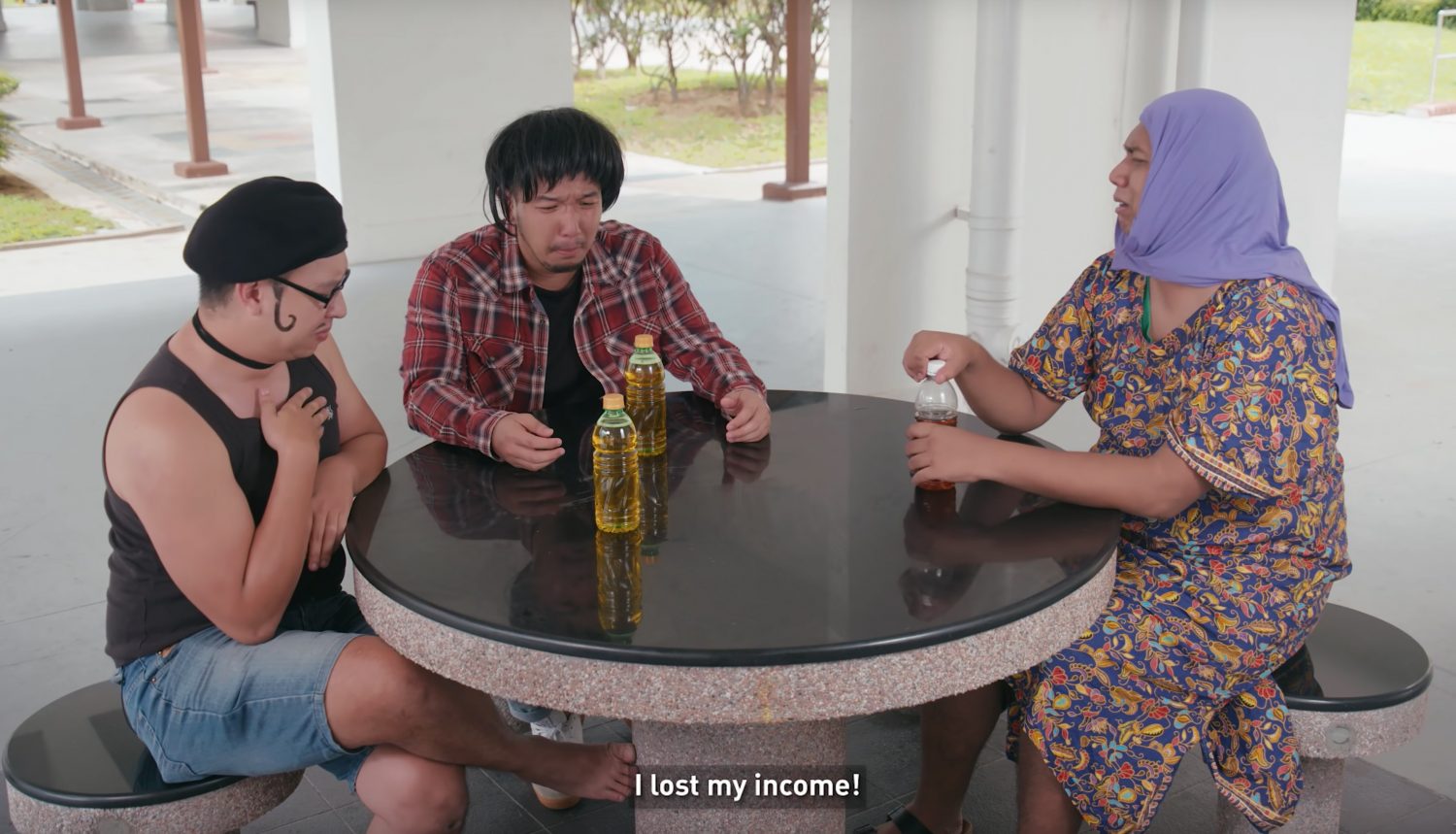 Seetoh Da laments about his concerns at losing his income, losing his wife and children, while Ria Warna worries about her 65-year old ketupat, as she might have to sacrifice it to have a livelihood.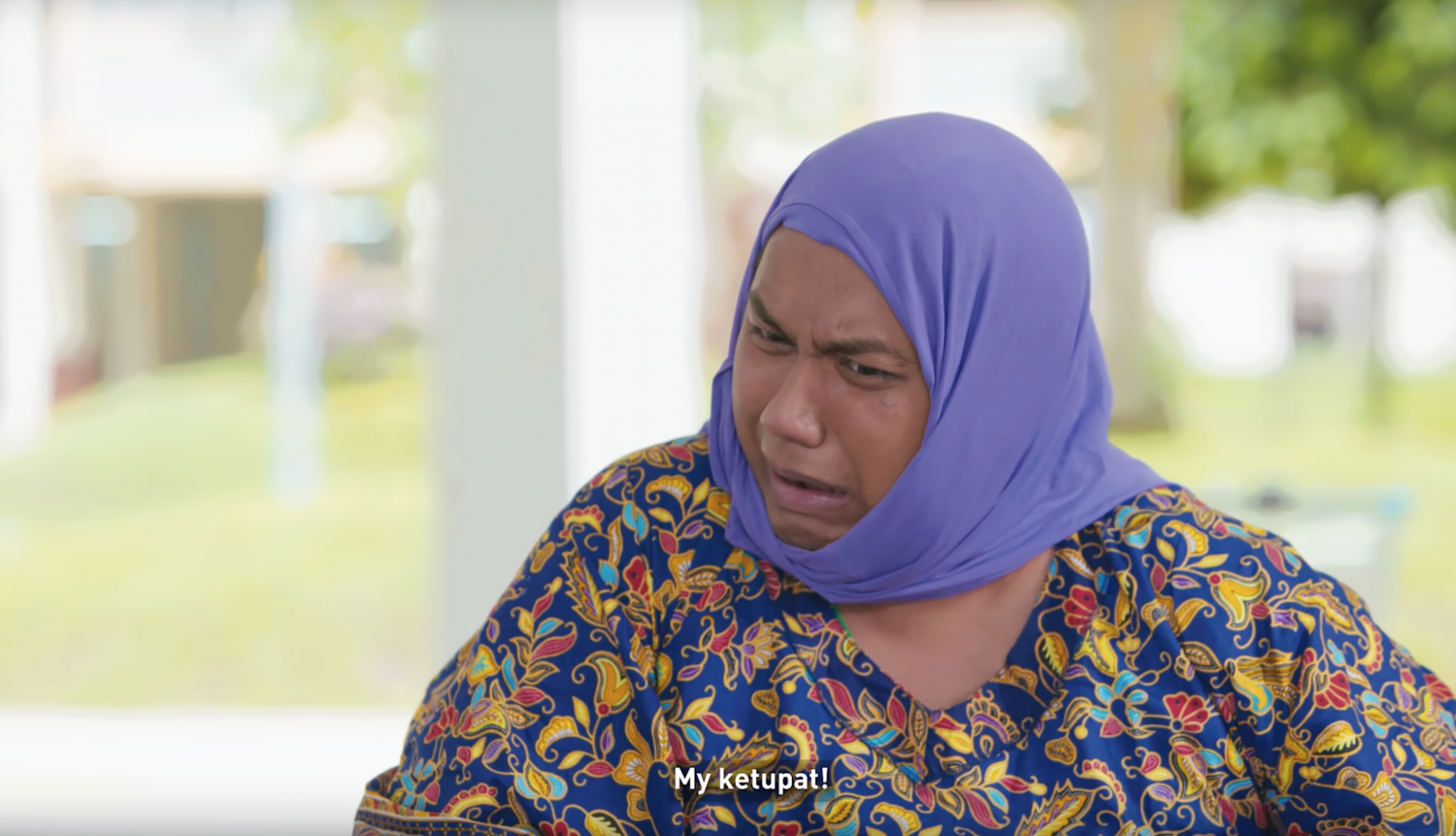 Sebastian, on the other hand, shows up with a legendary golden nail clipper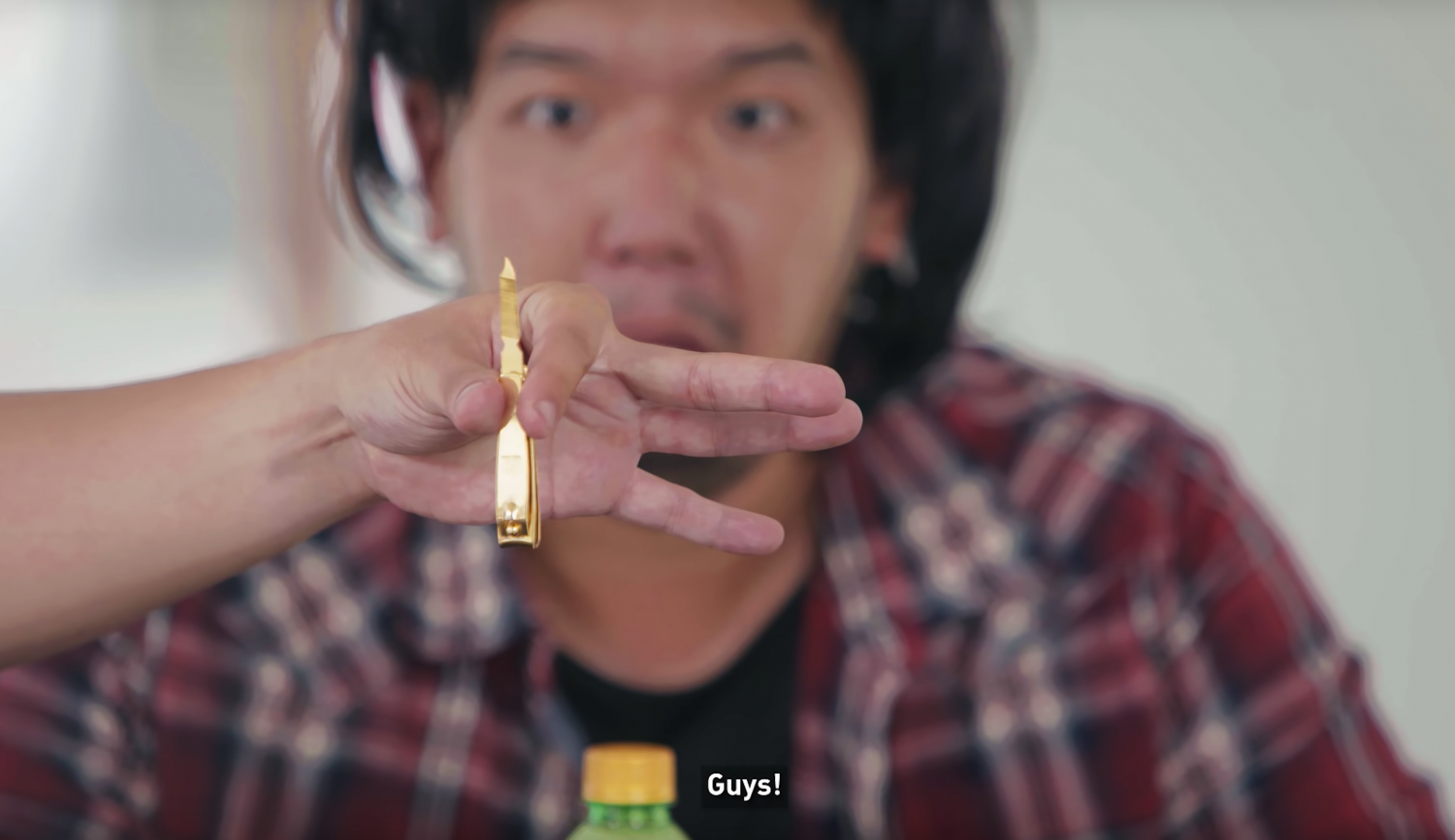 But before he can do anything with it, Xiao Bitch arrives with a piece of good news, that we've already known.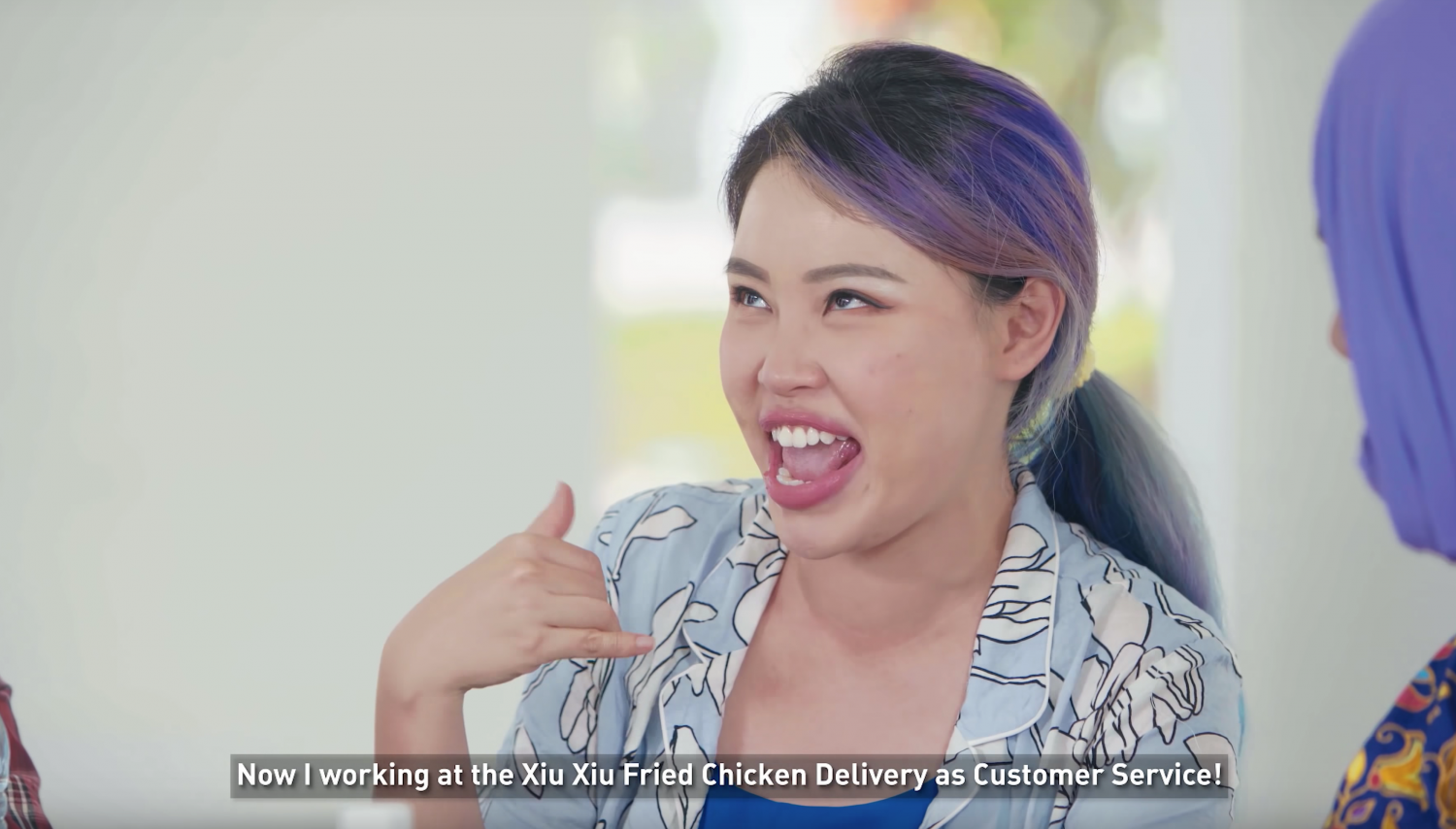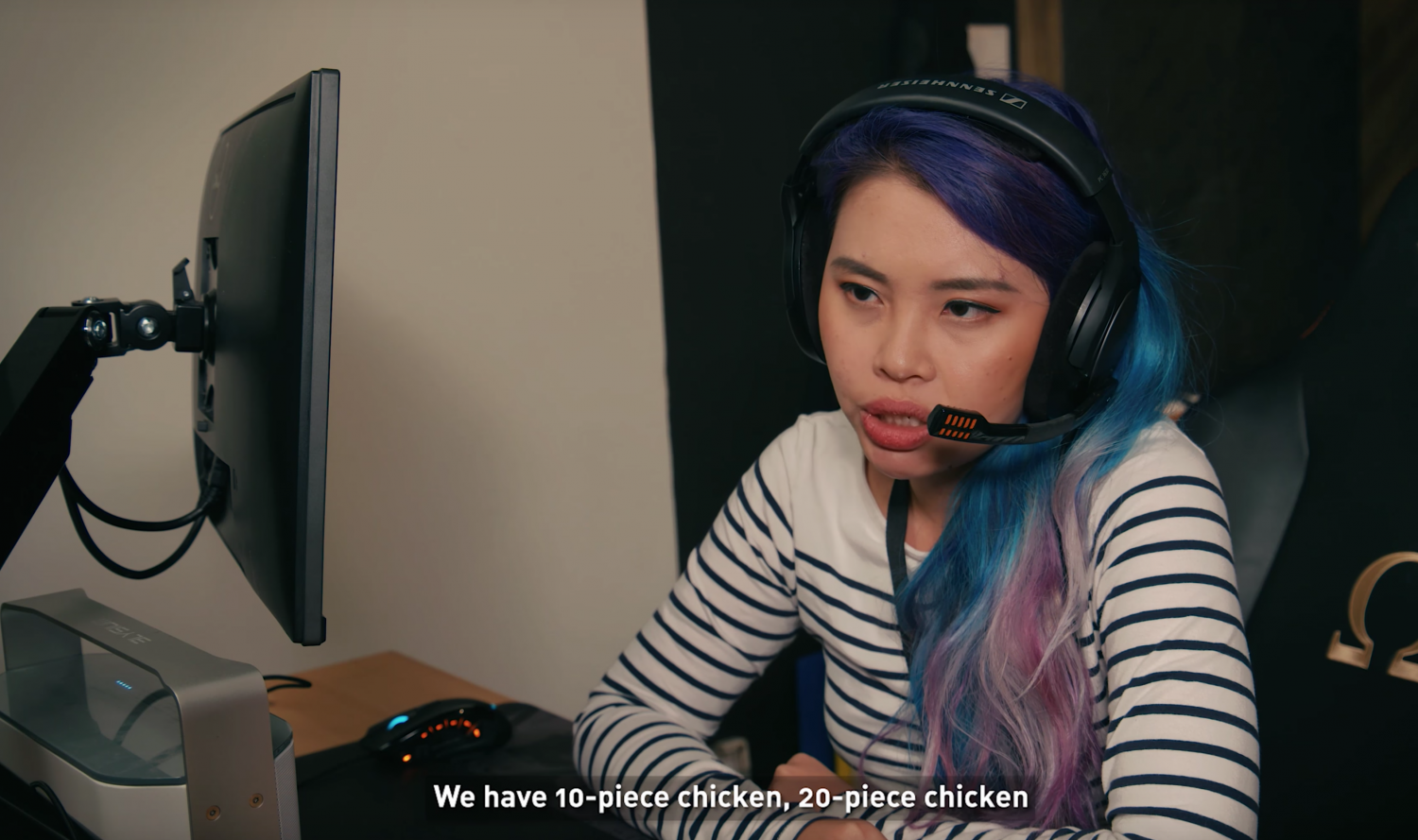 Indignant that Xiao Bitch is able to get a job in this economy, Ria gets personal.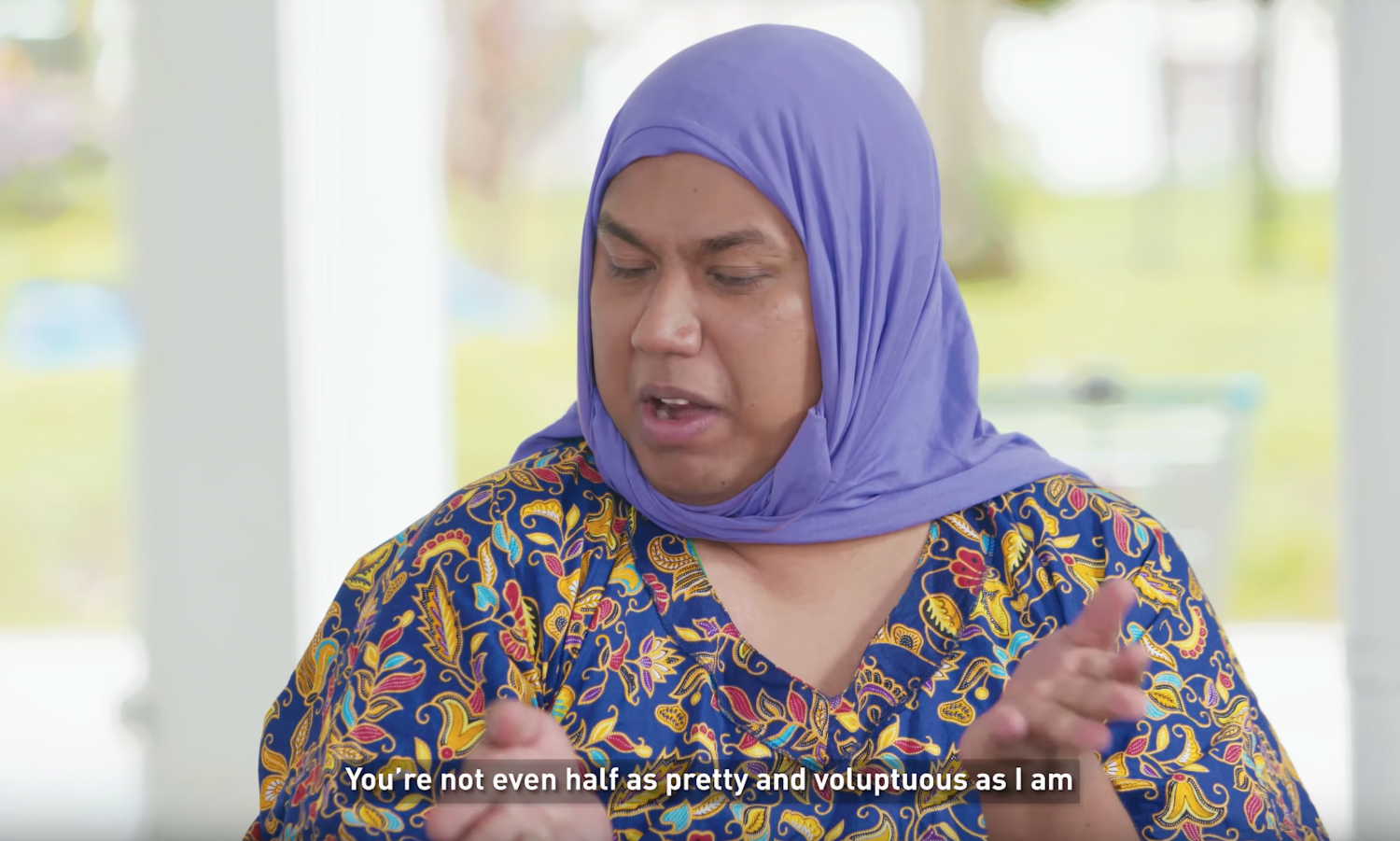 And of course, Xiao Bitch, being the ever positive beacon of light, advises her friends to simply adapt and grow.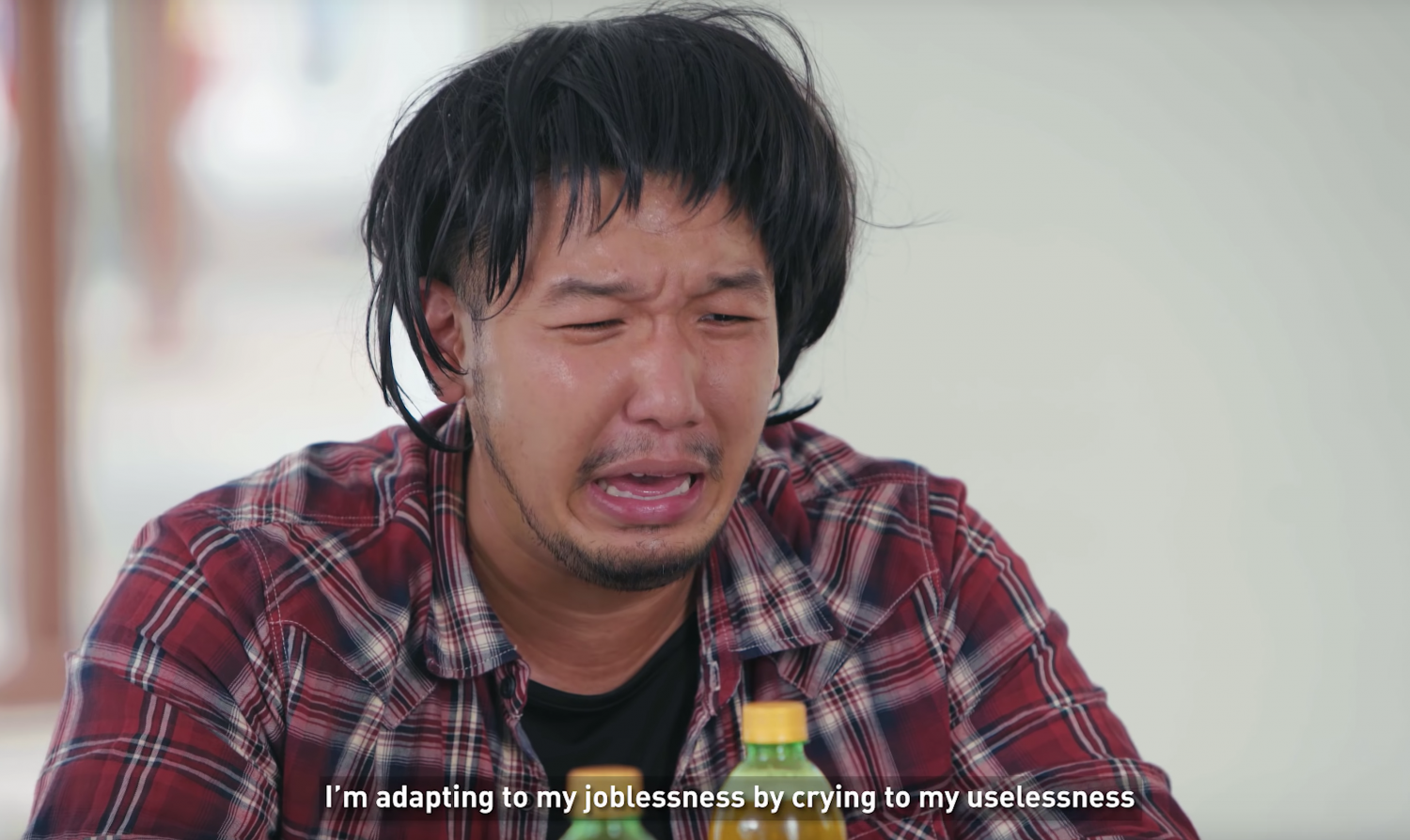 Xiao Bitch consoles everyone by reminding them of their strengths.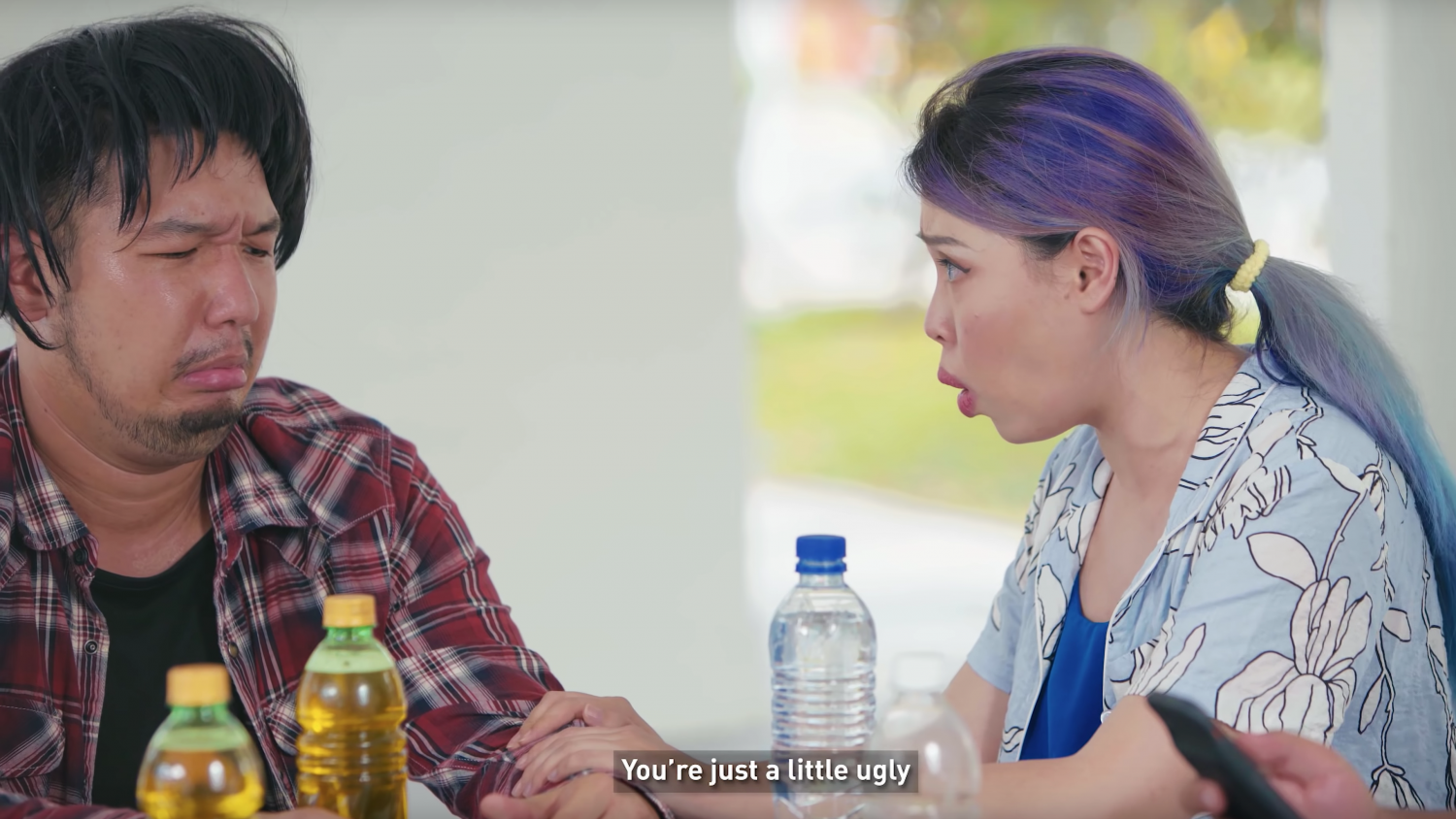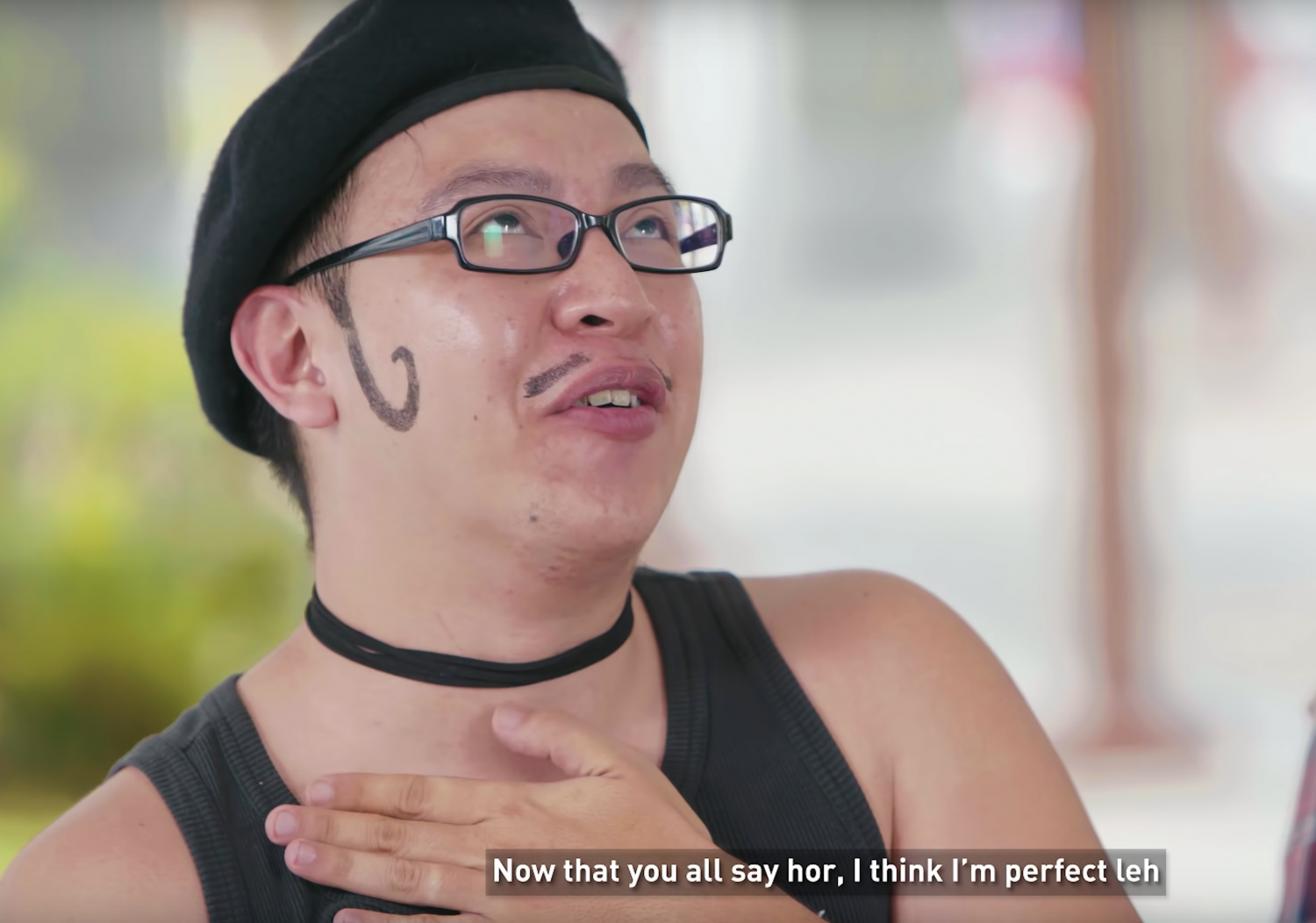 But when even positive reinforcement doesn't help…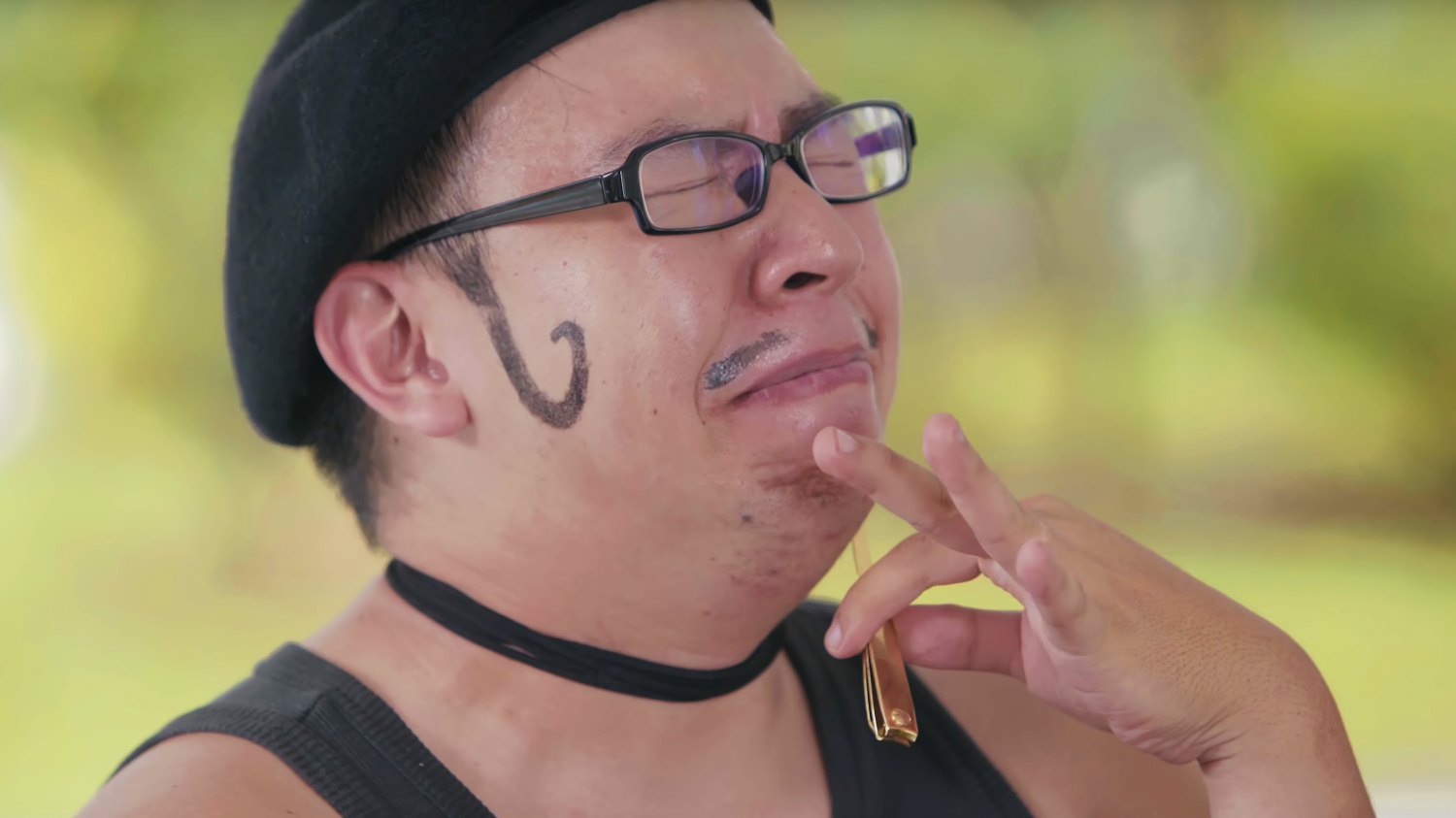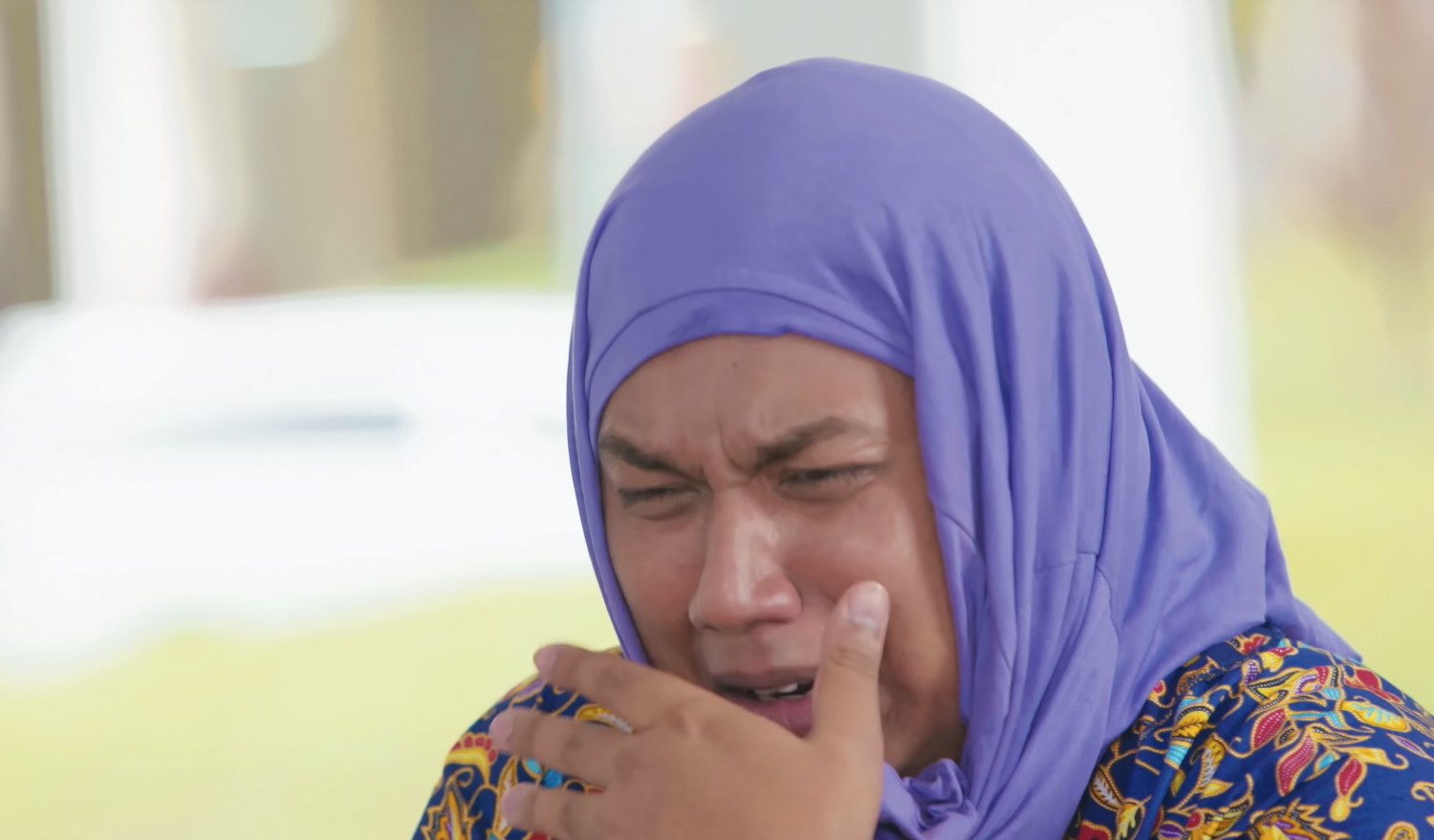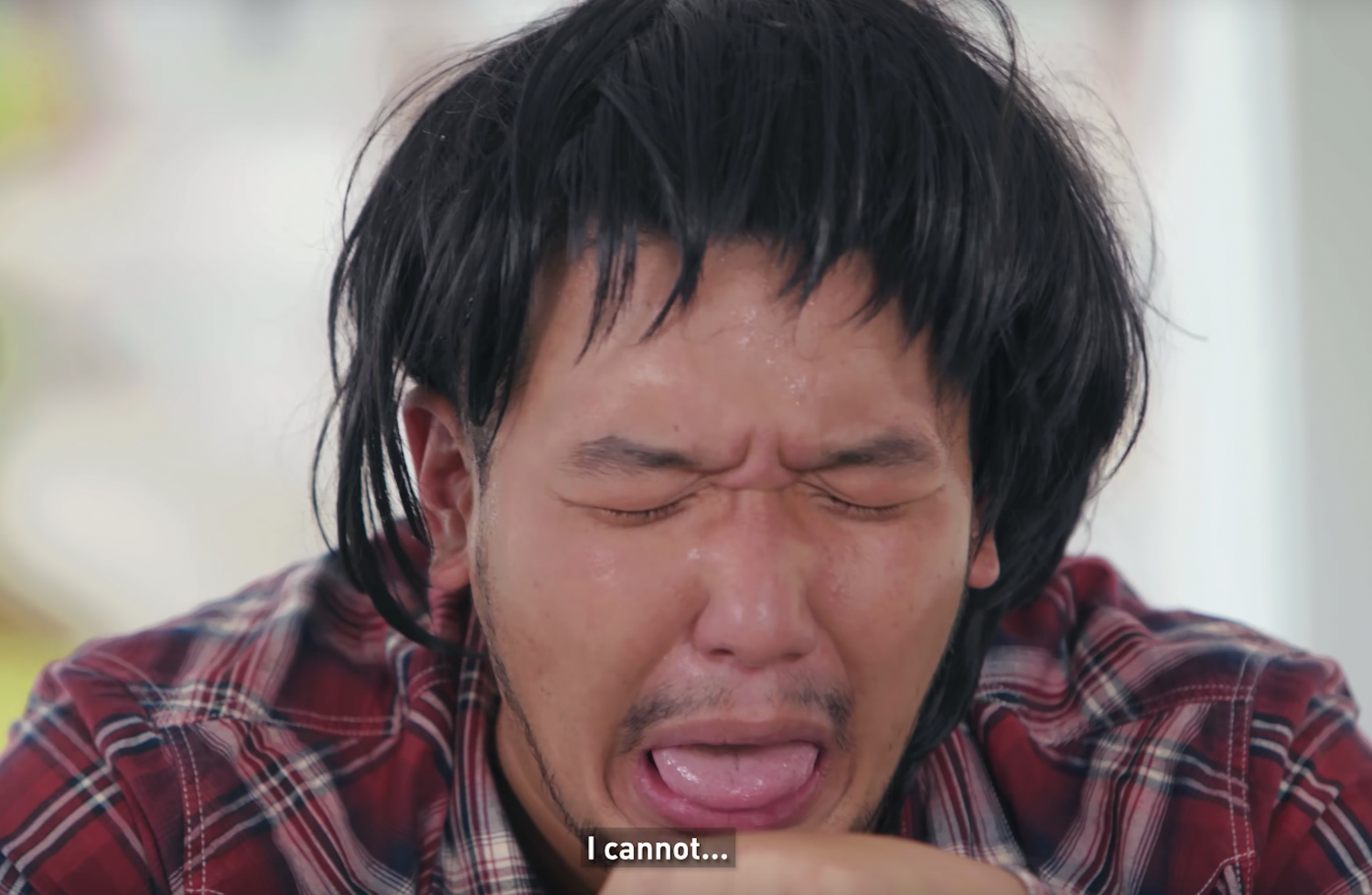 And the losers still can't see how can they come back from unemployment at their age and (lack of) skills to the extent that even Xiao Bitch gets fed up.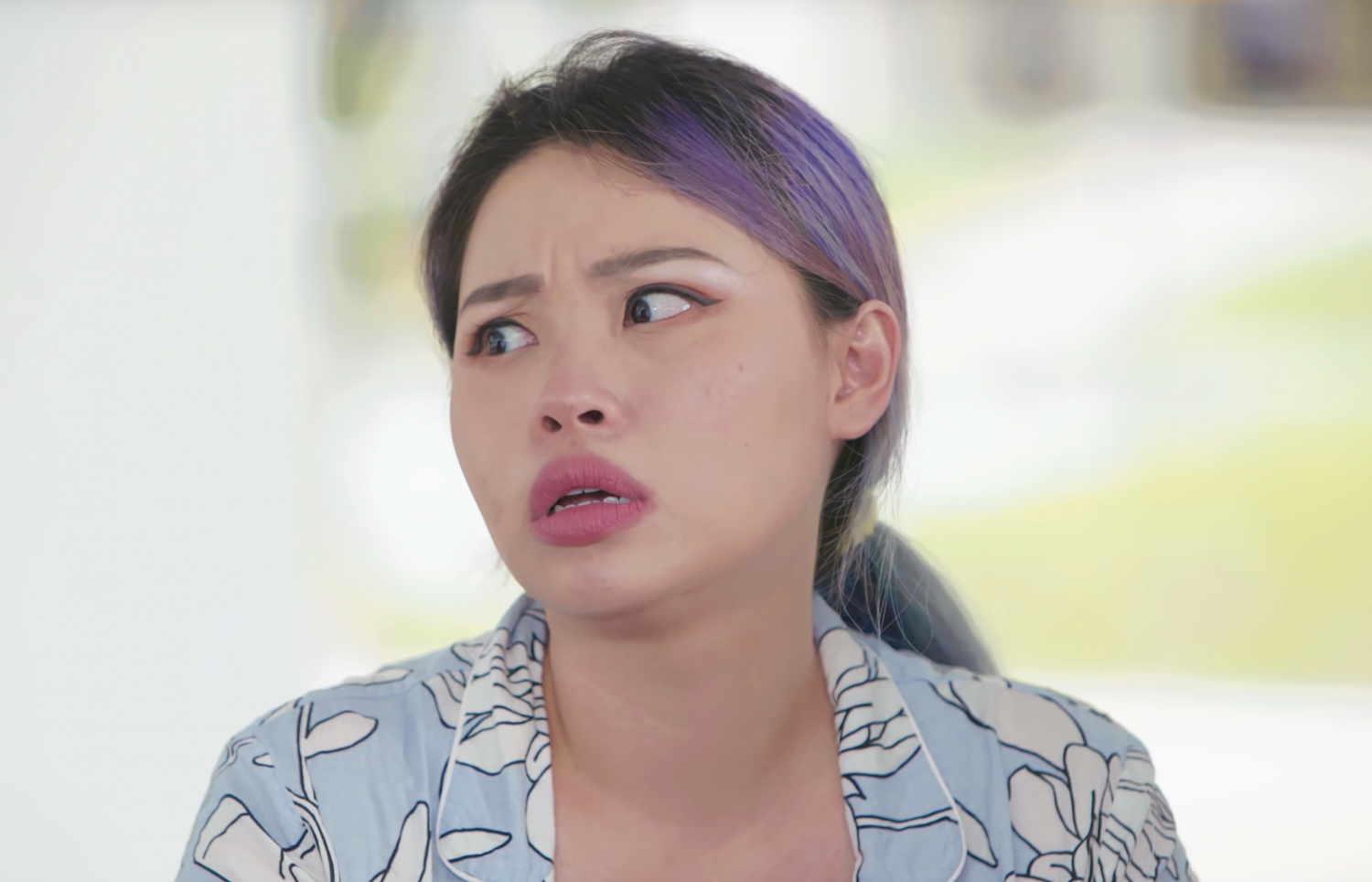 Xiao Bitch provides anecdotes of the losers' previous work experiences starting from Ria, in order to encourage them.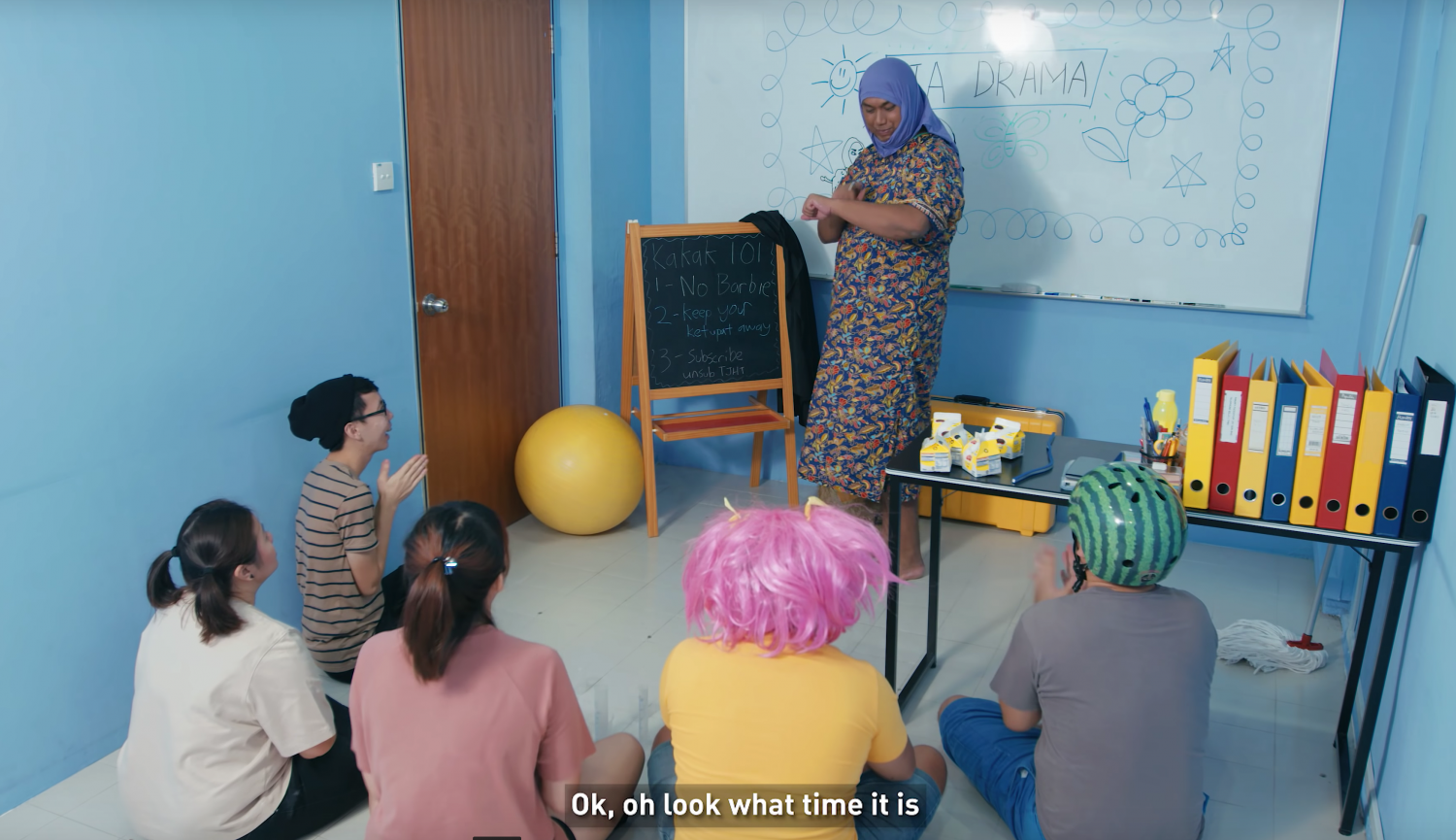 Ria is teaching her drama class when it's time for the kids to have their milk.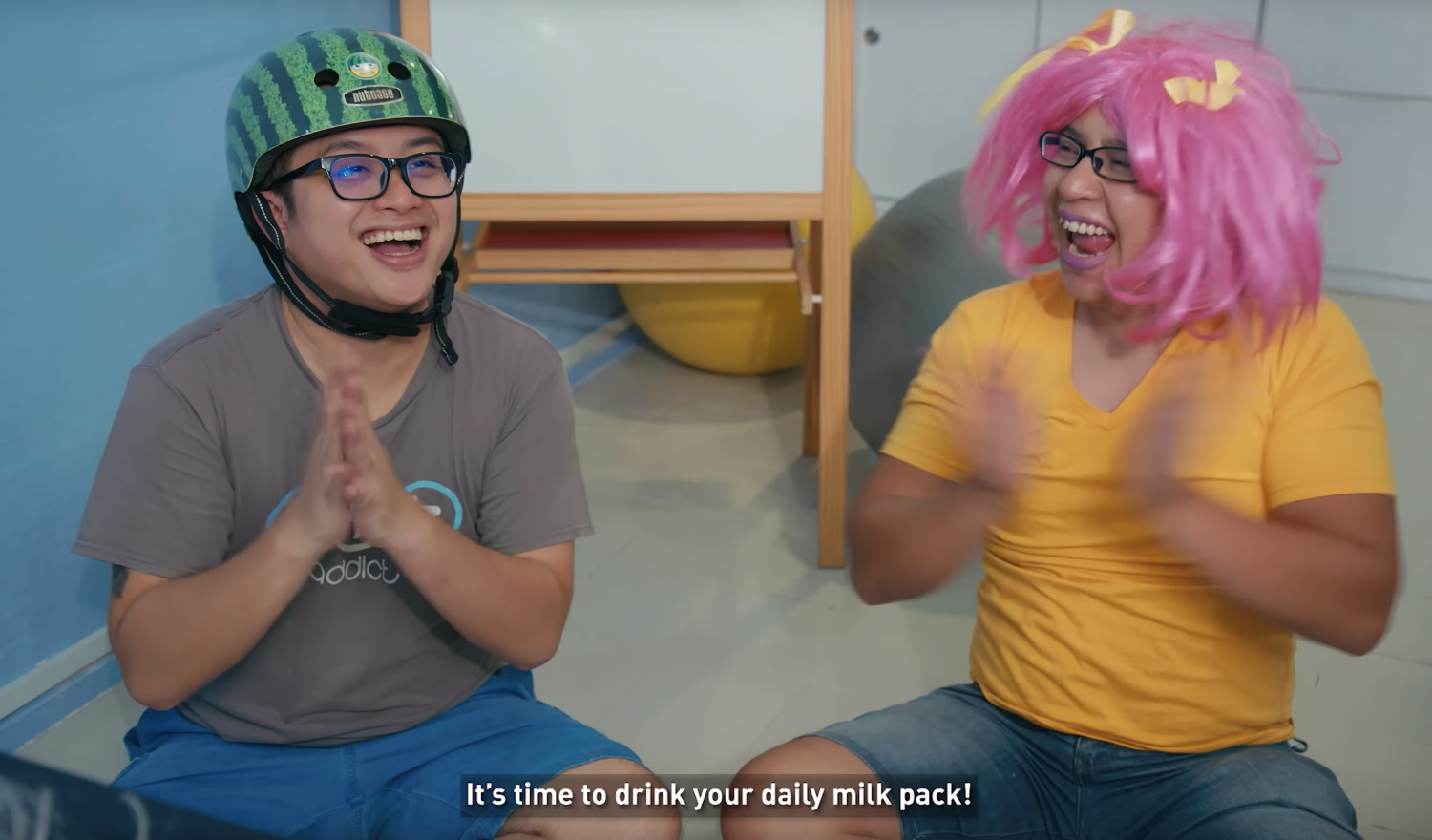 But an incident occurs, upsetting the other kids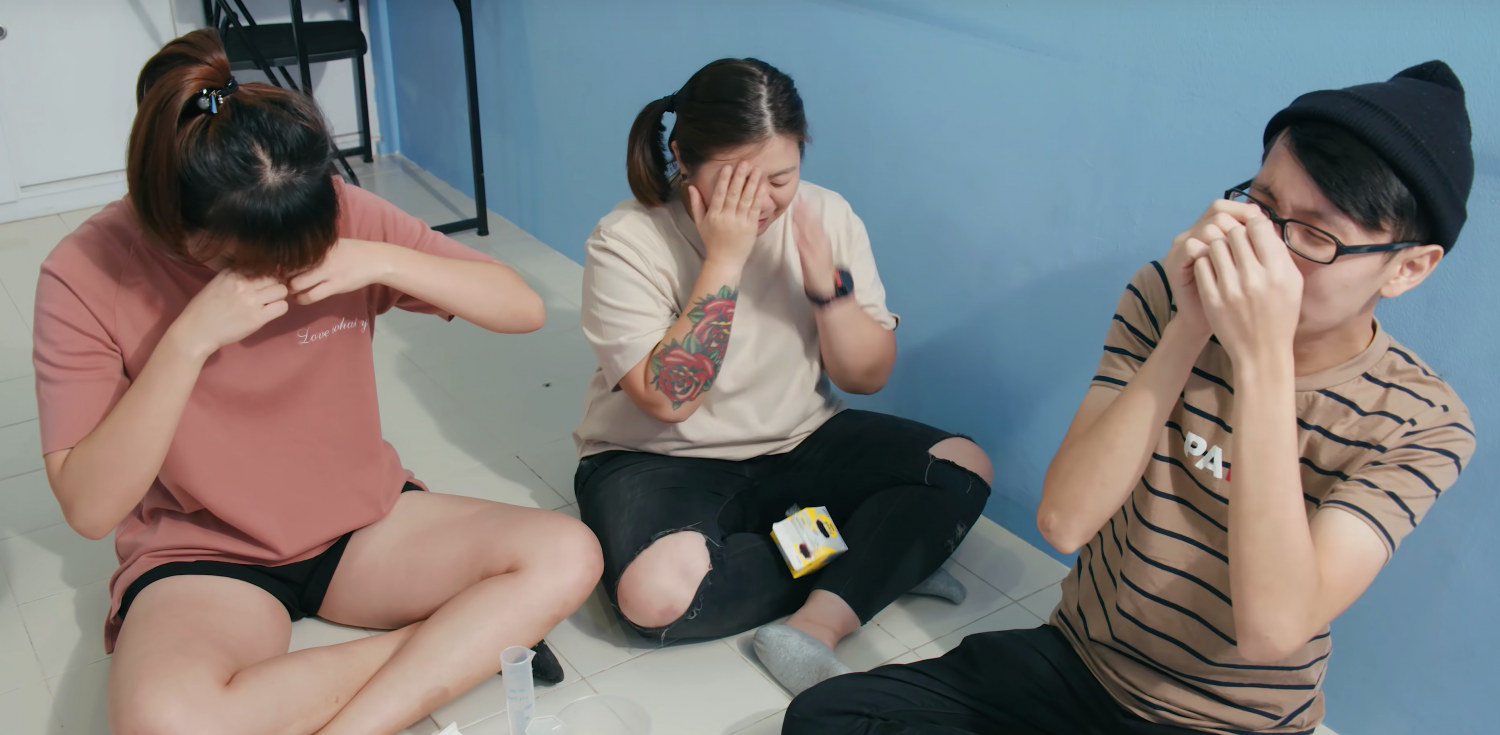 And Ria, being Ria, has the figurative lightbulb in her head lit up to solve the crisis!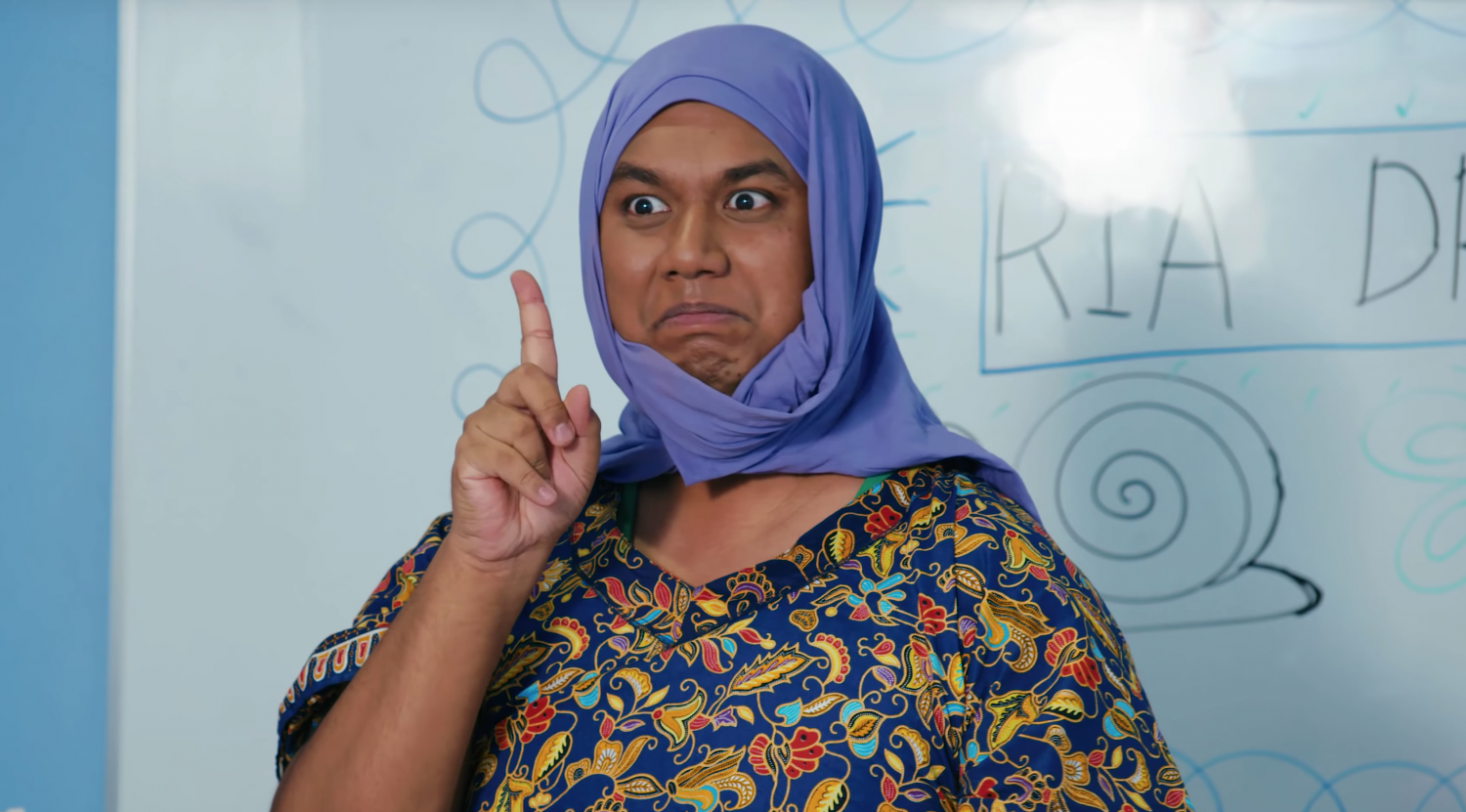 She immediately transform into a 65 year old Elsa, the Disney princess from Frozen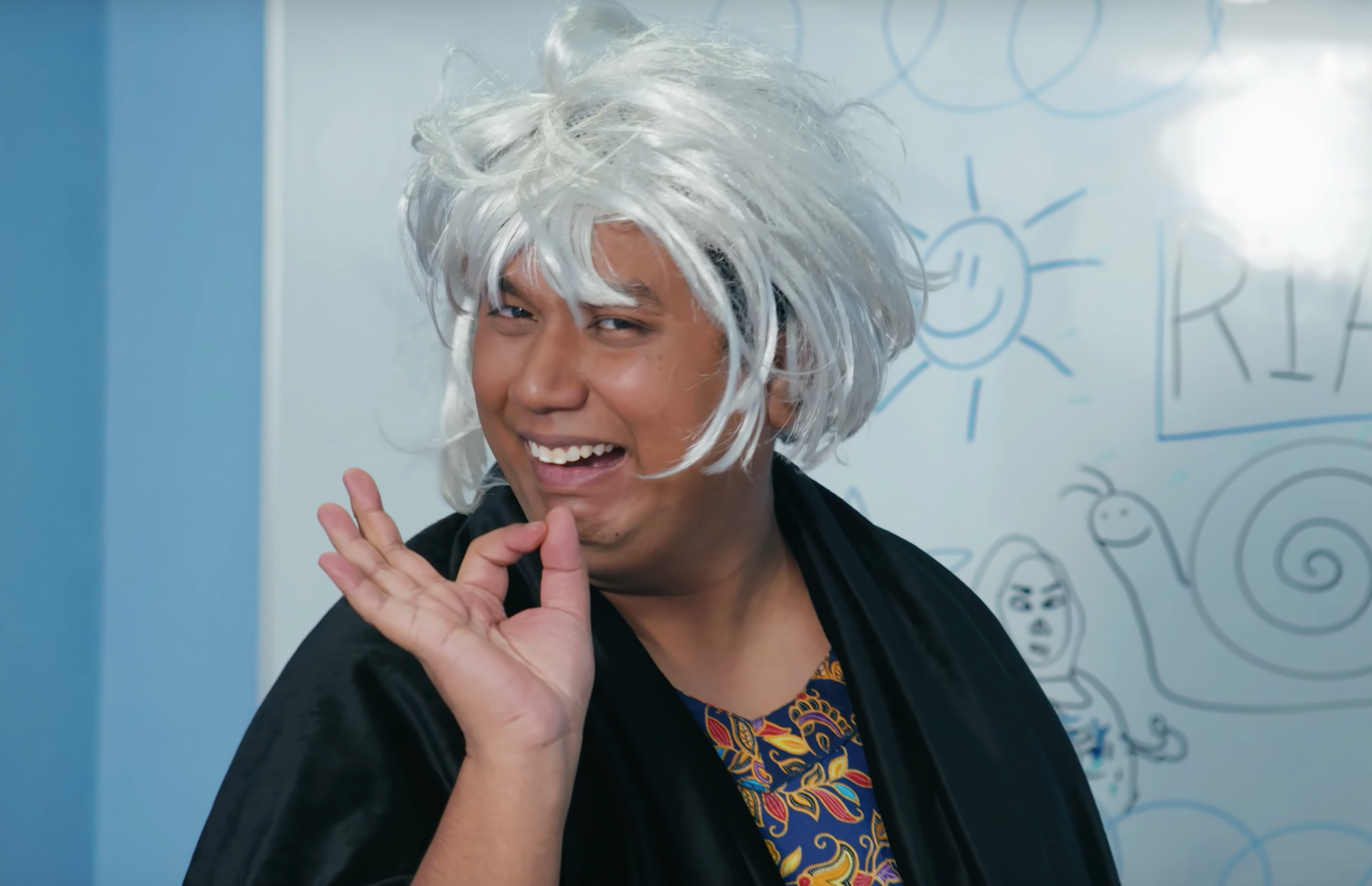 With the problem solved, and crisis averted, we move on to the next loser, Sebastian.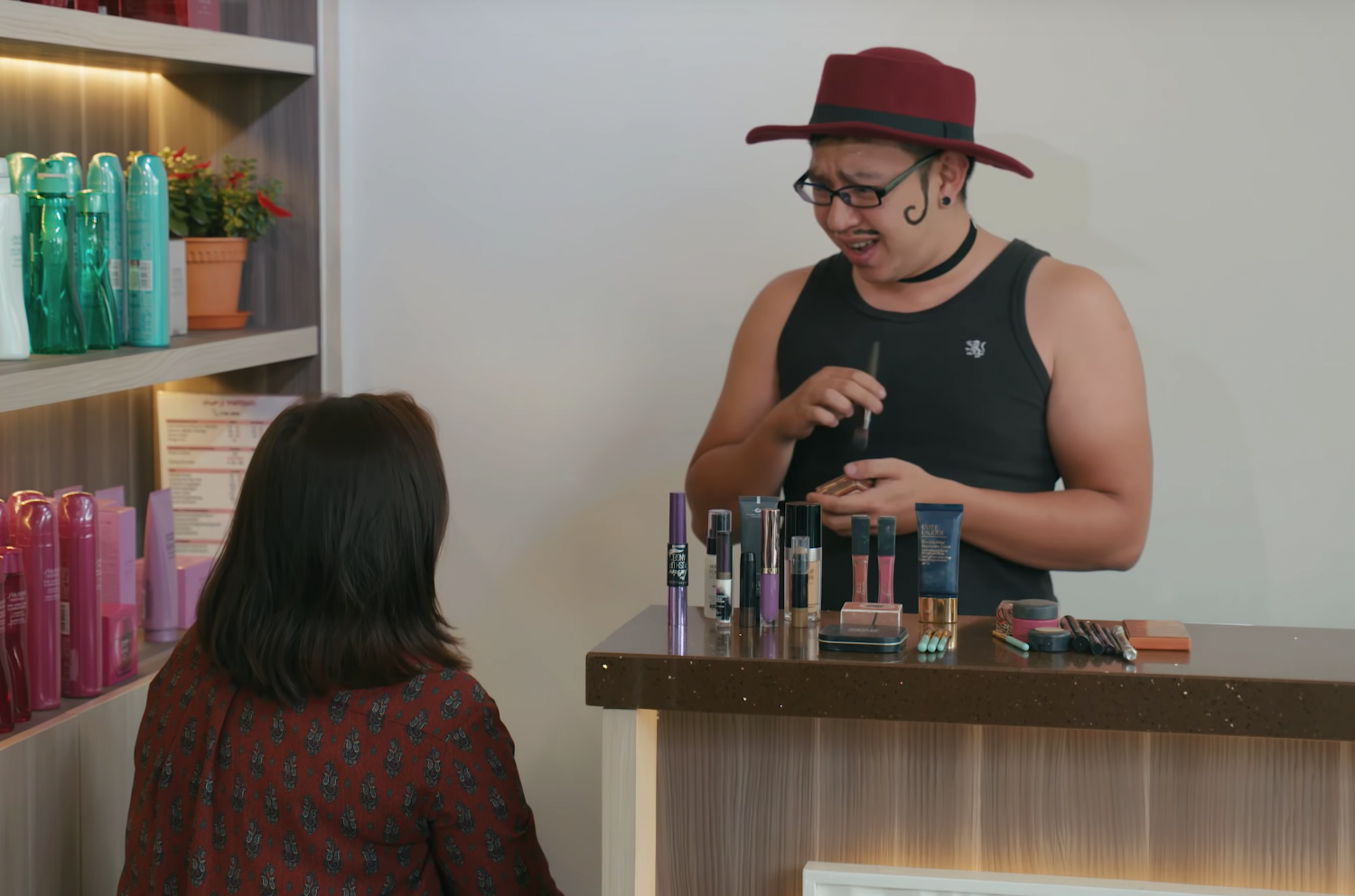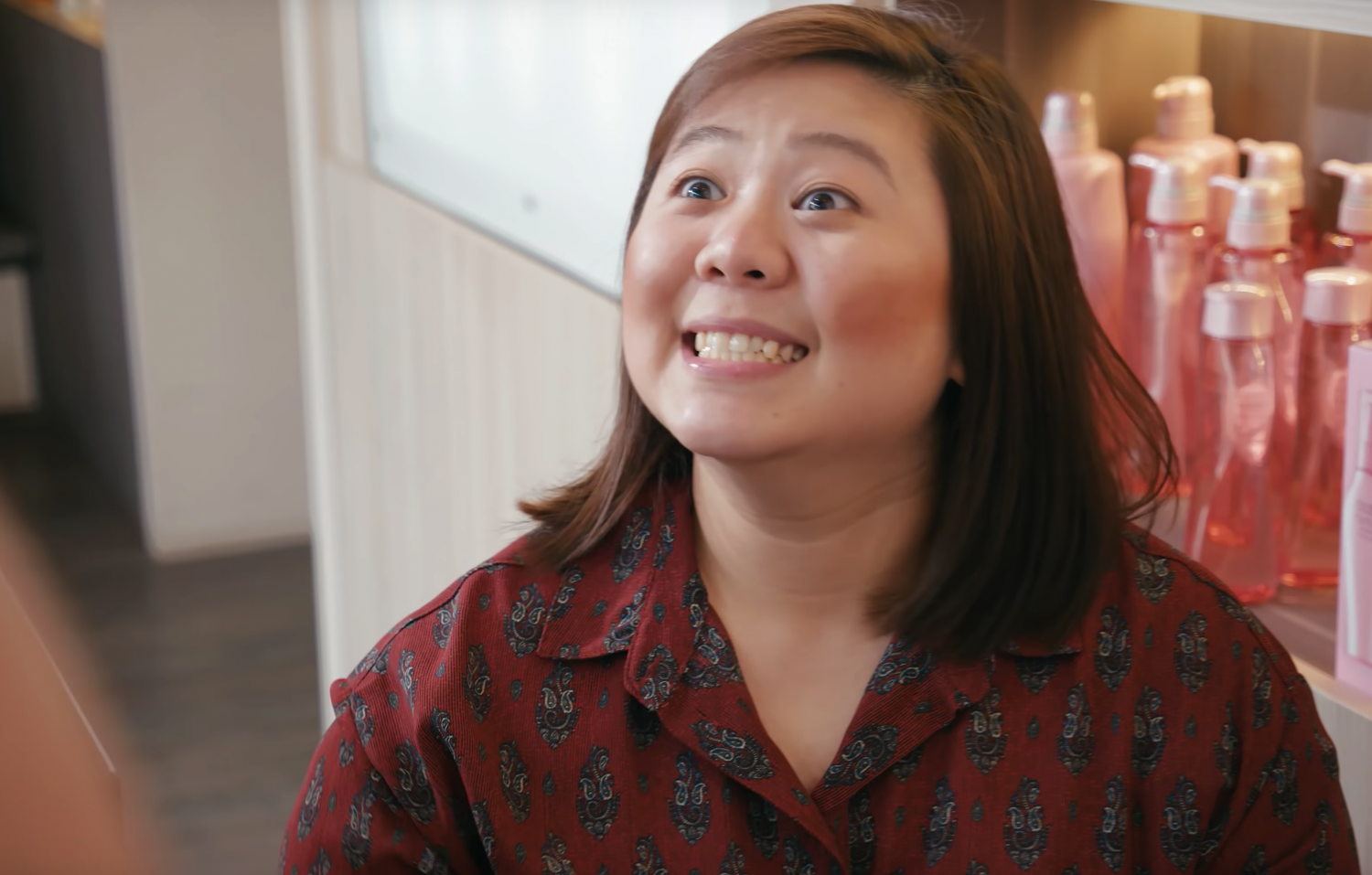 With that, Sebastian has satisfied another customer for the day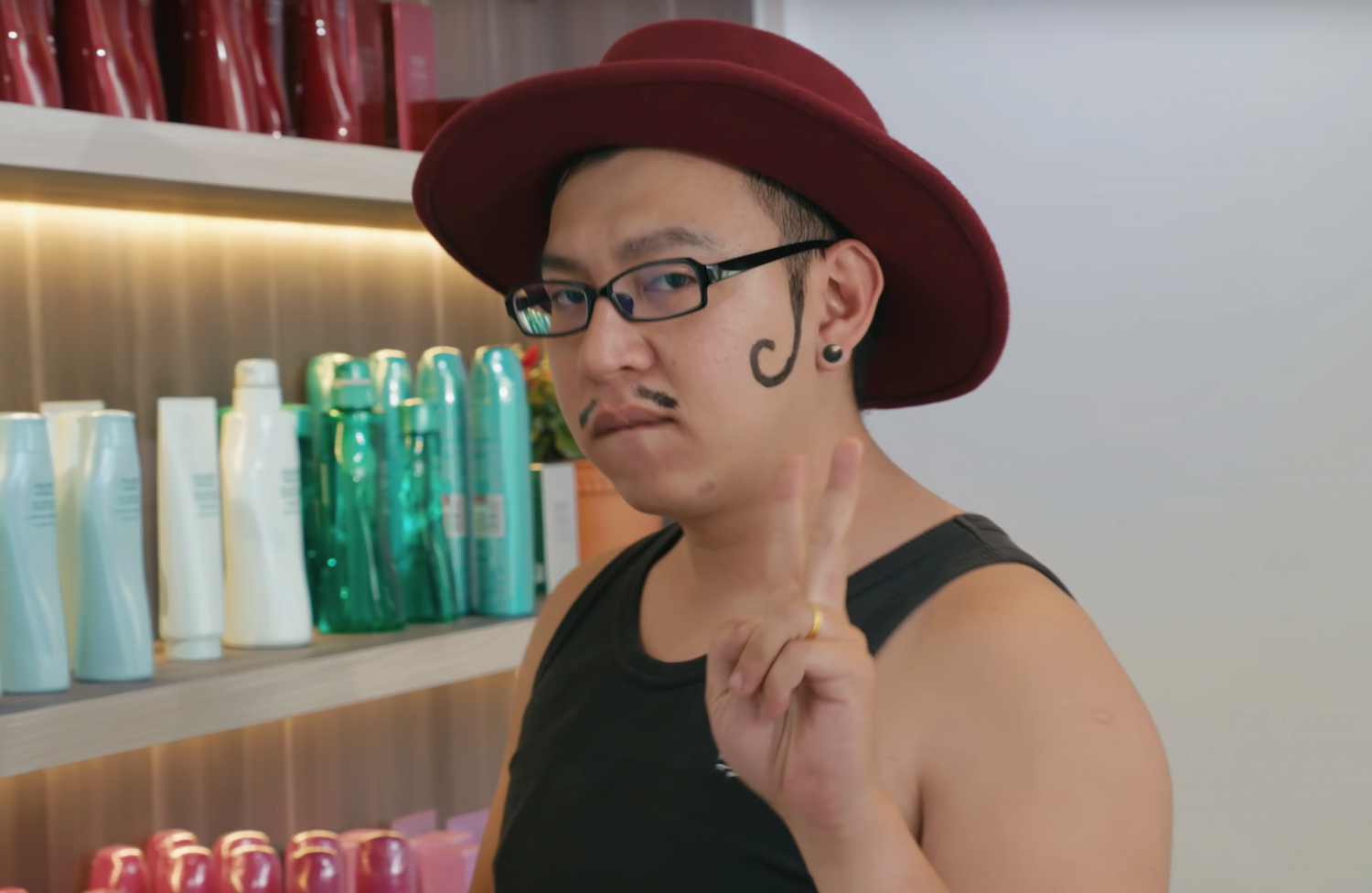 And with that beautiful makeup on, the customer flags a Grab…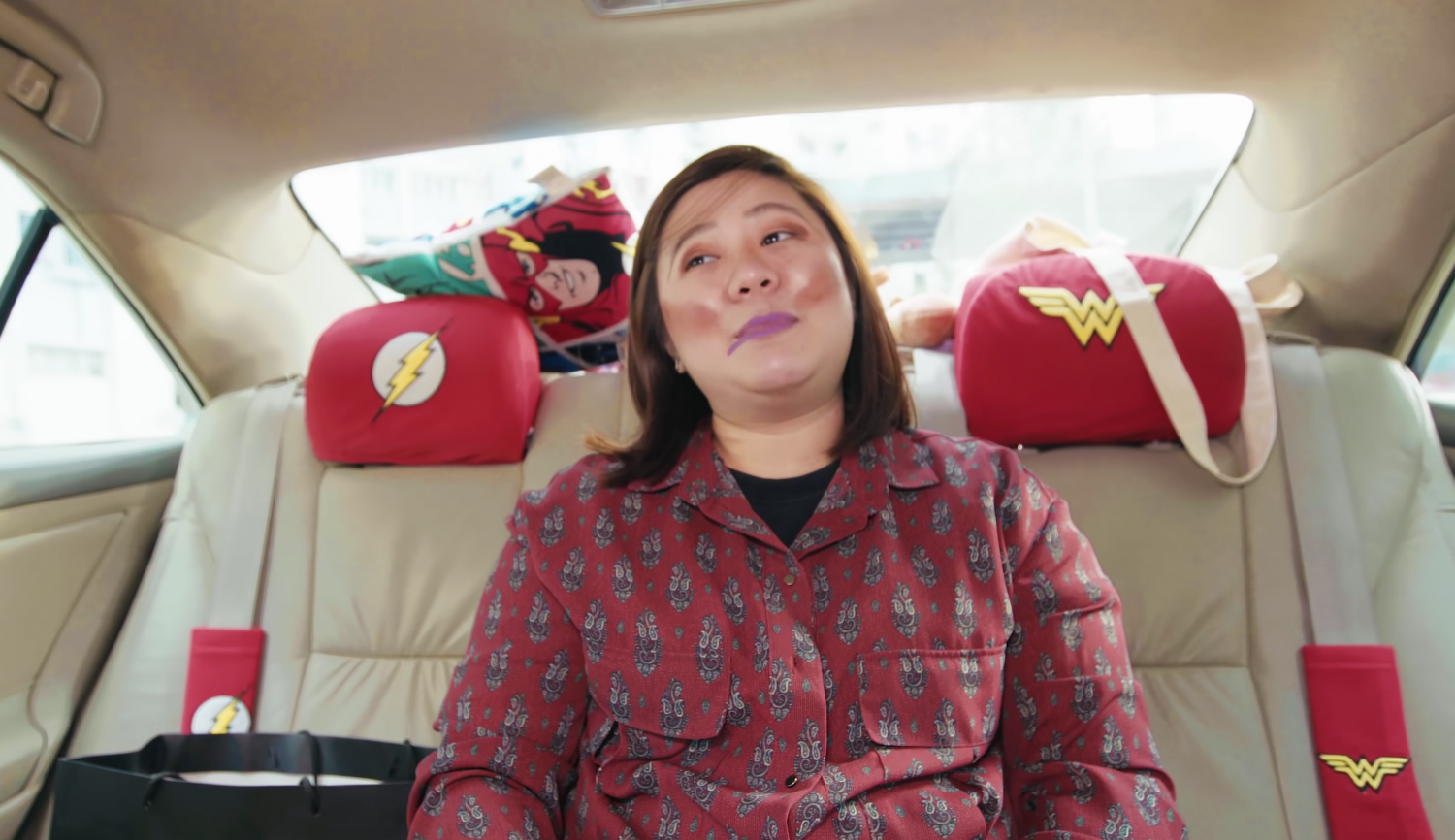 Only to encounter Seetoh Da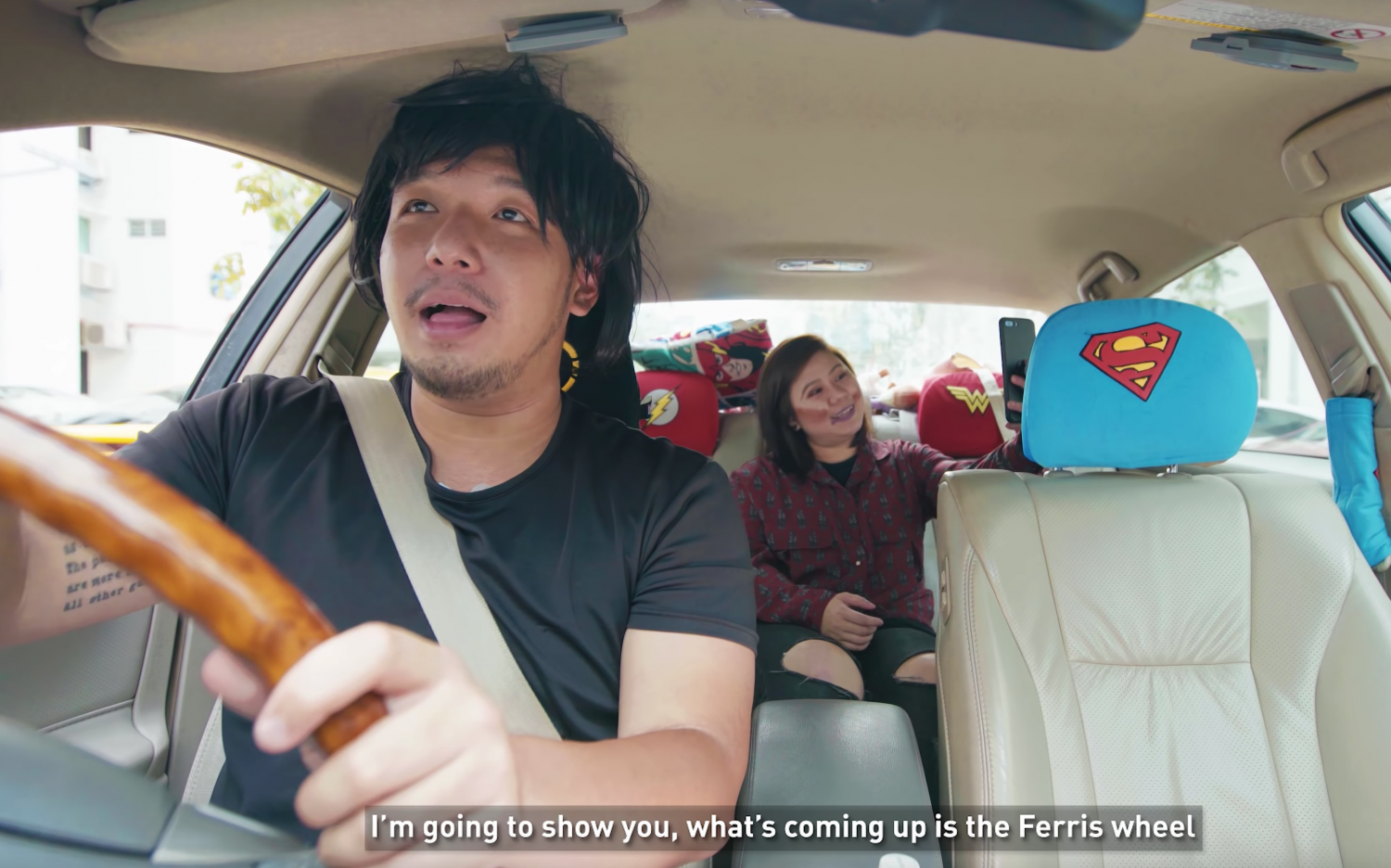 Bringing all the flashbacks to a close, Xiao Bitch reminds them that their strengths can be utilised in different areas, and they are still able to excel in other fields. Beginning to see the glimmer of hope, the losers break into chorus.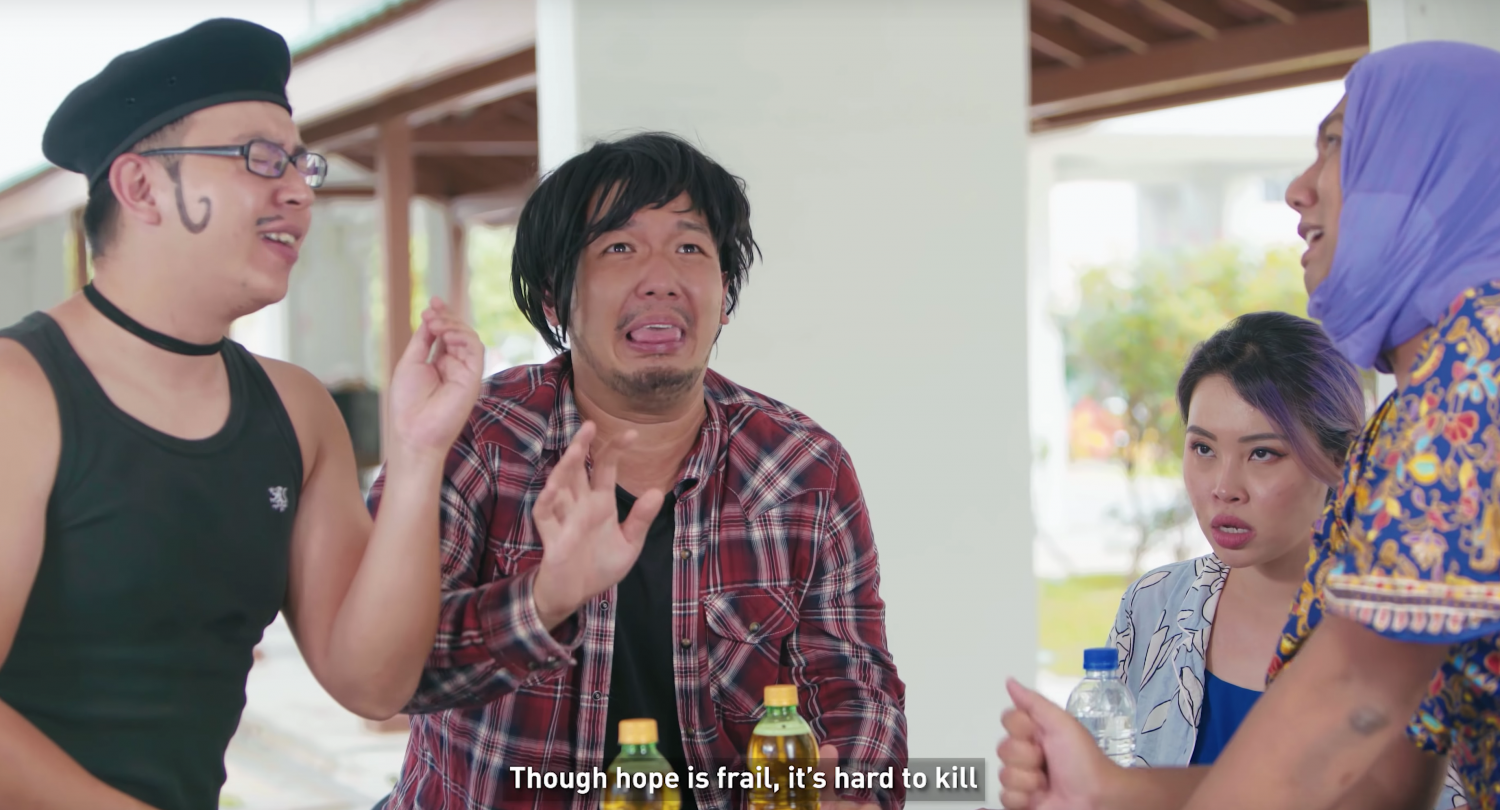 After being introduced to Workforce Singapore's Adapt and Grow initiatives, the losers began to find their own niche.
Sebastian, being a property agent, being able to sweet talk his customers…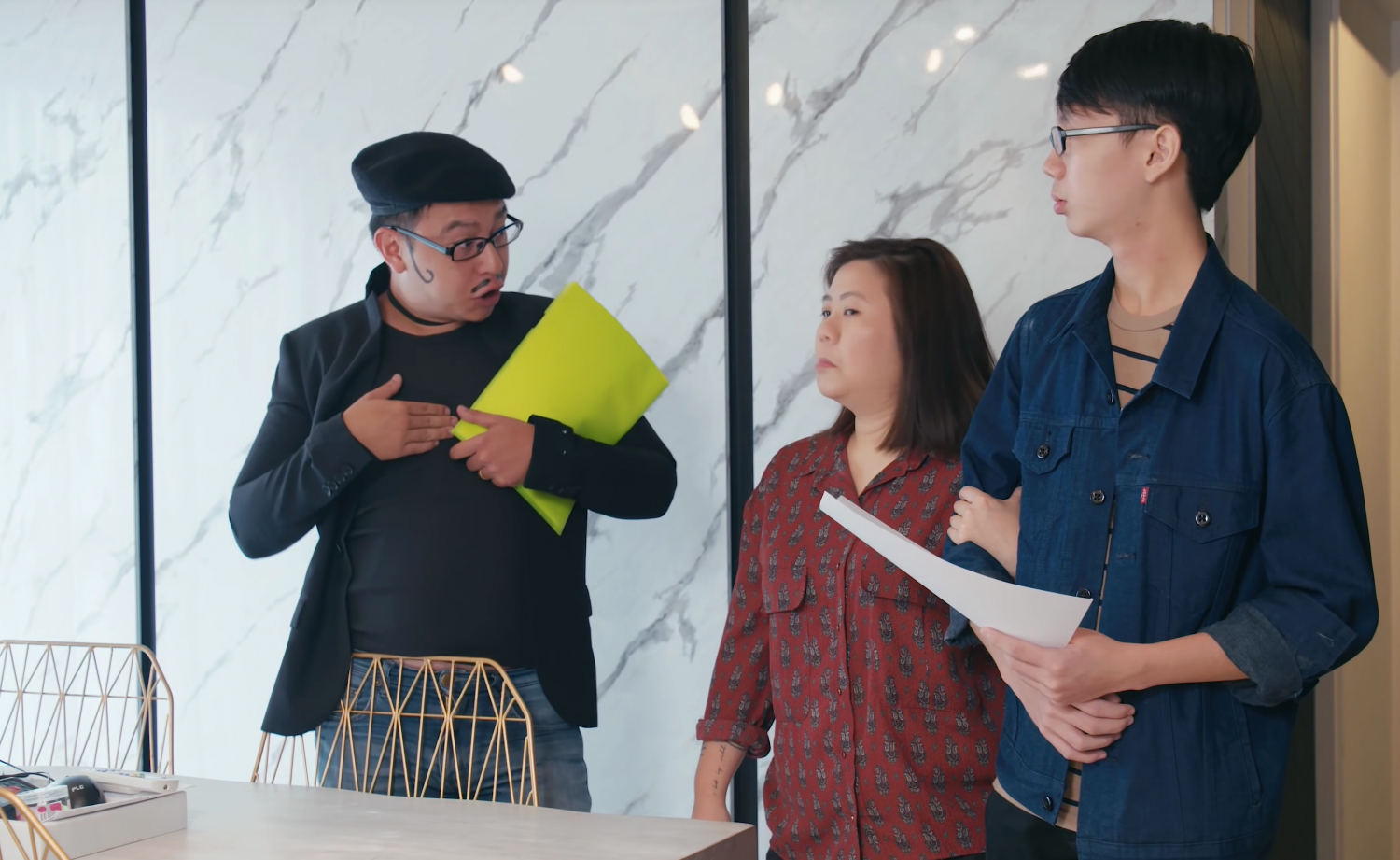 And Ria being a youth counsellor, being good with kids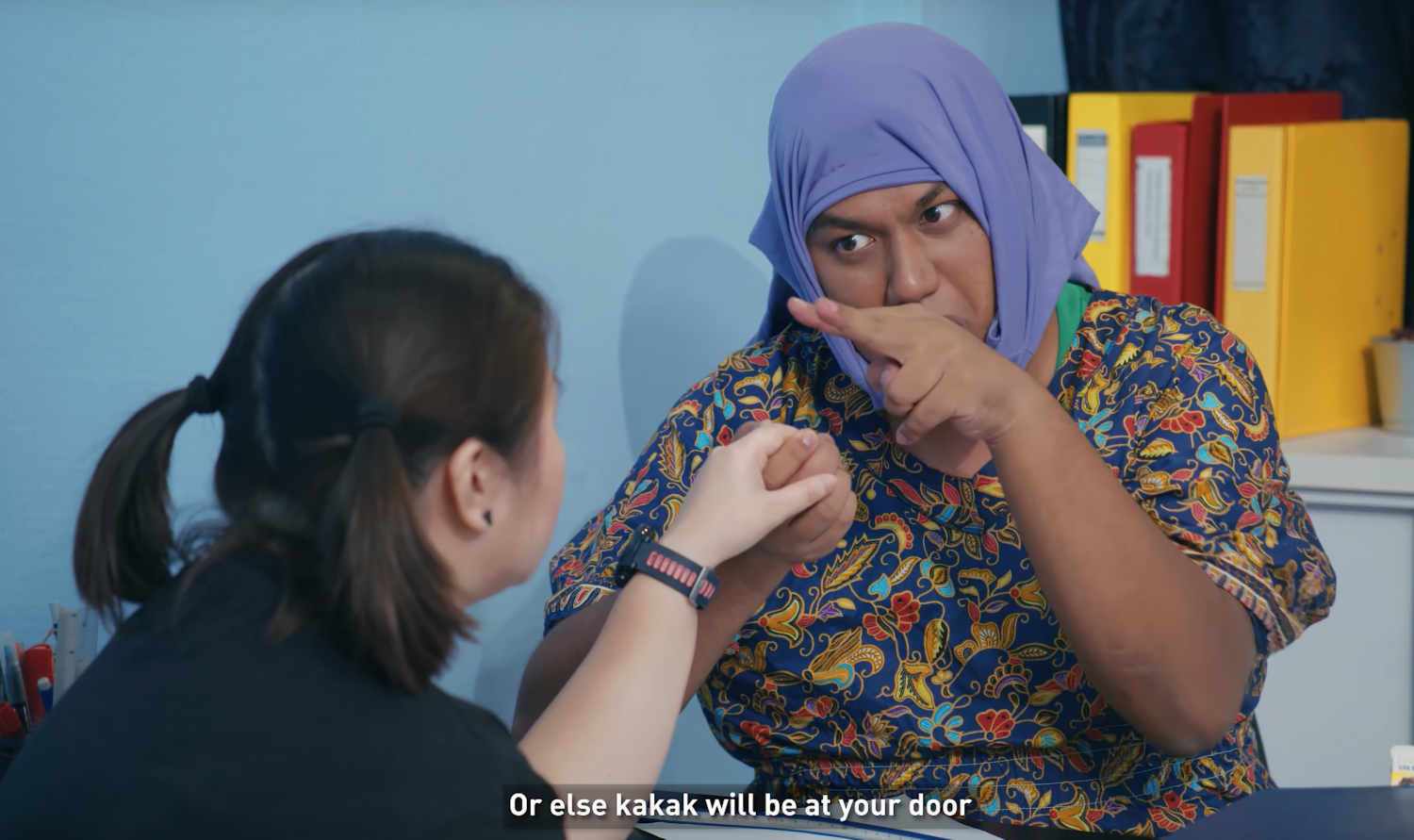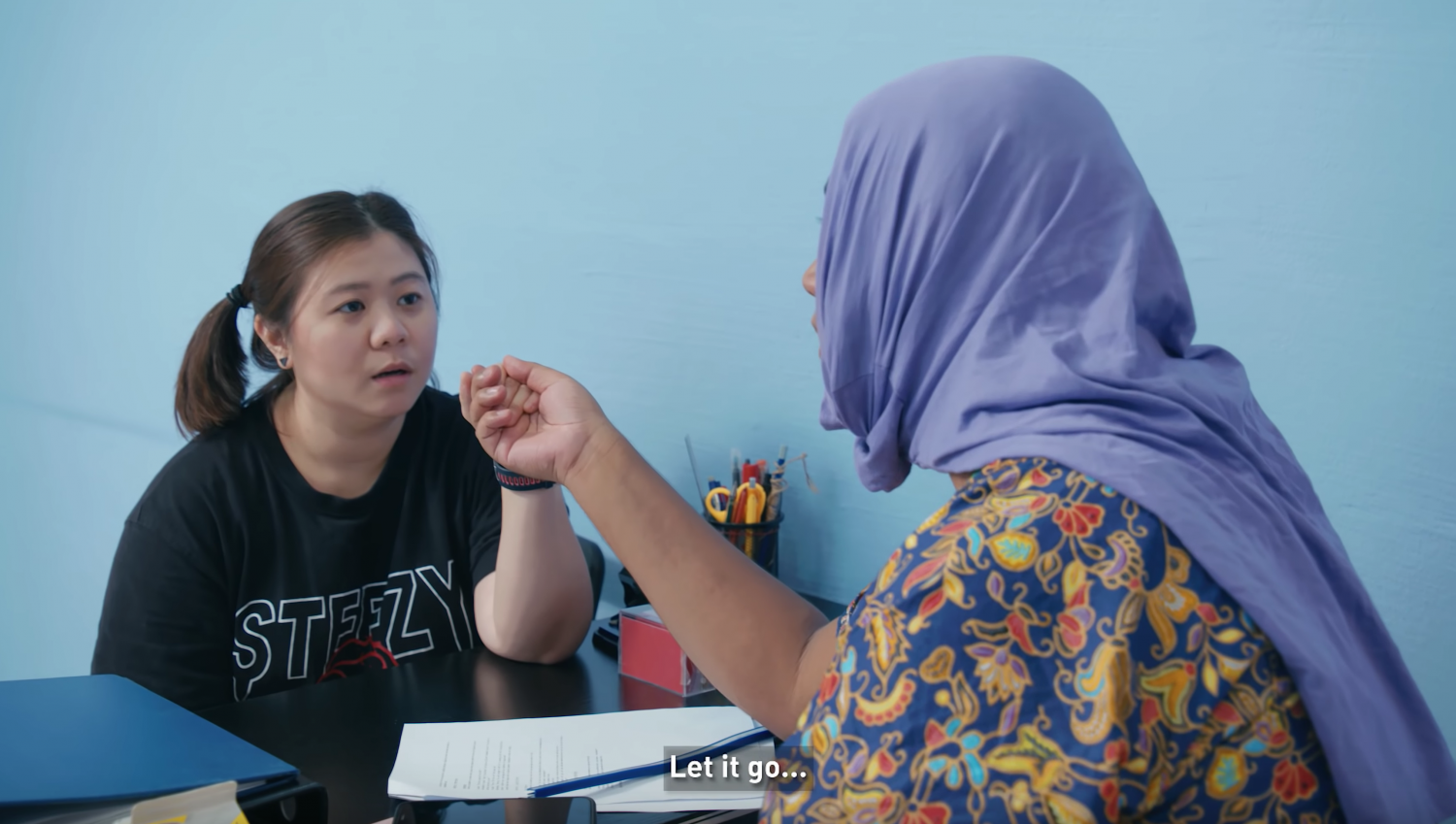 And finally, Seetoh Da, putting his knowledge and passion for all things Singapore to good use, by working as a tour guide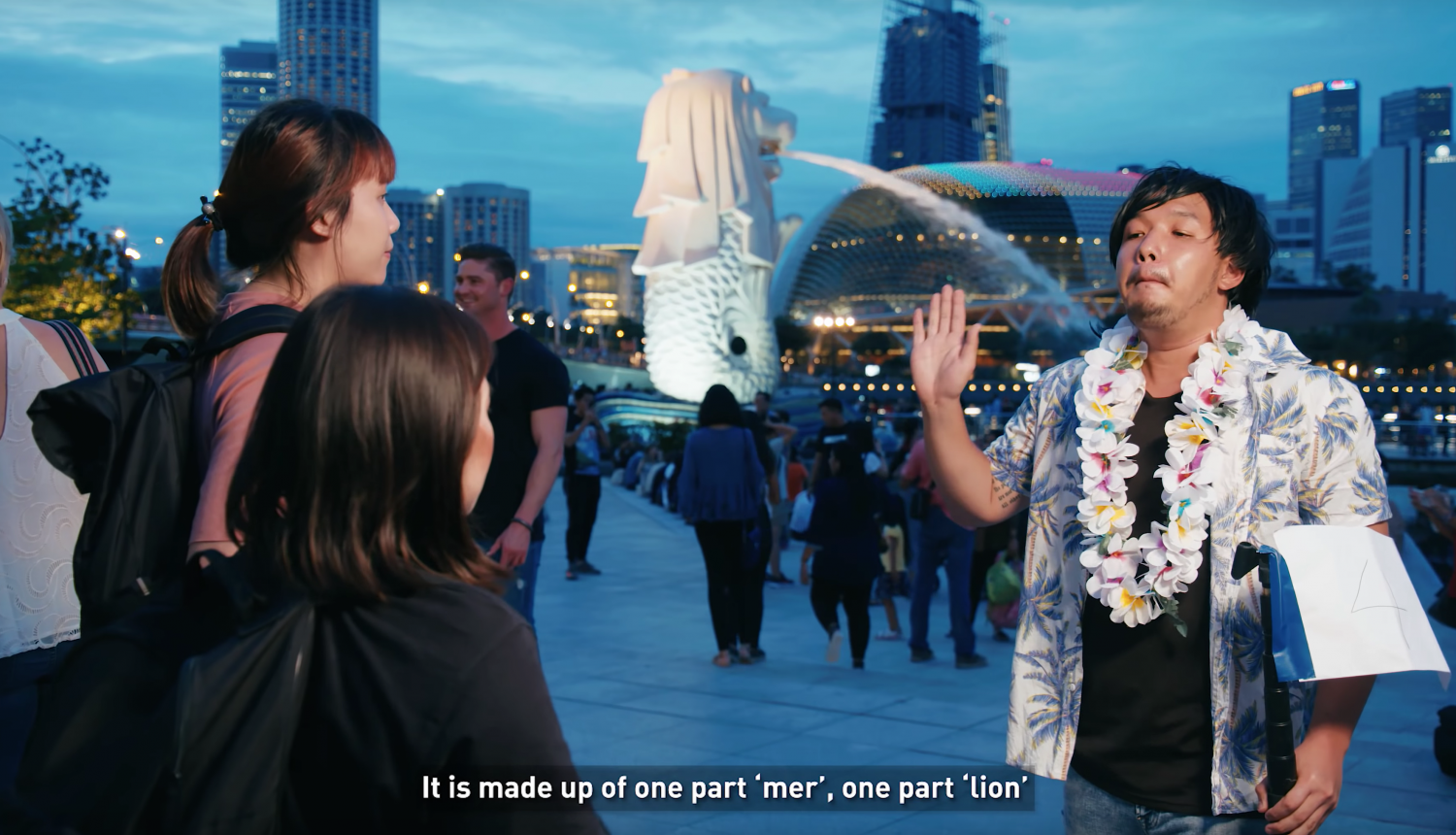 Seetoh Da kindly advises the very familiar looking tourists on what to do with the Merlion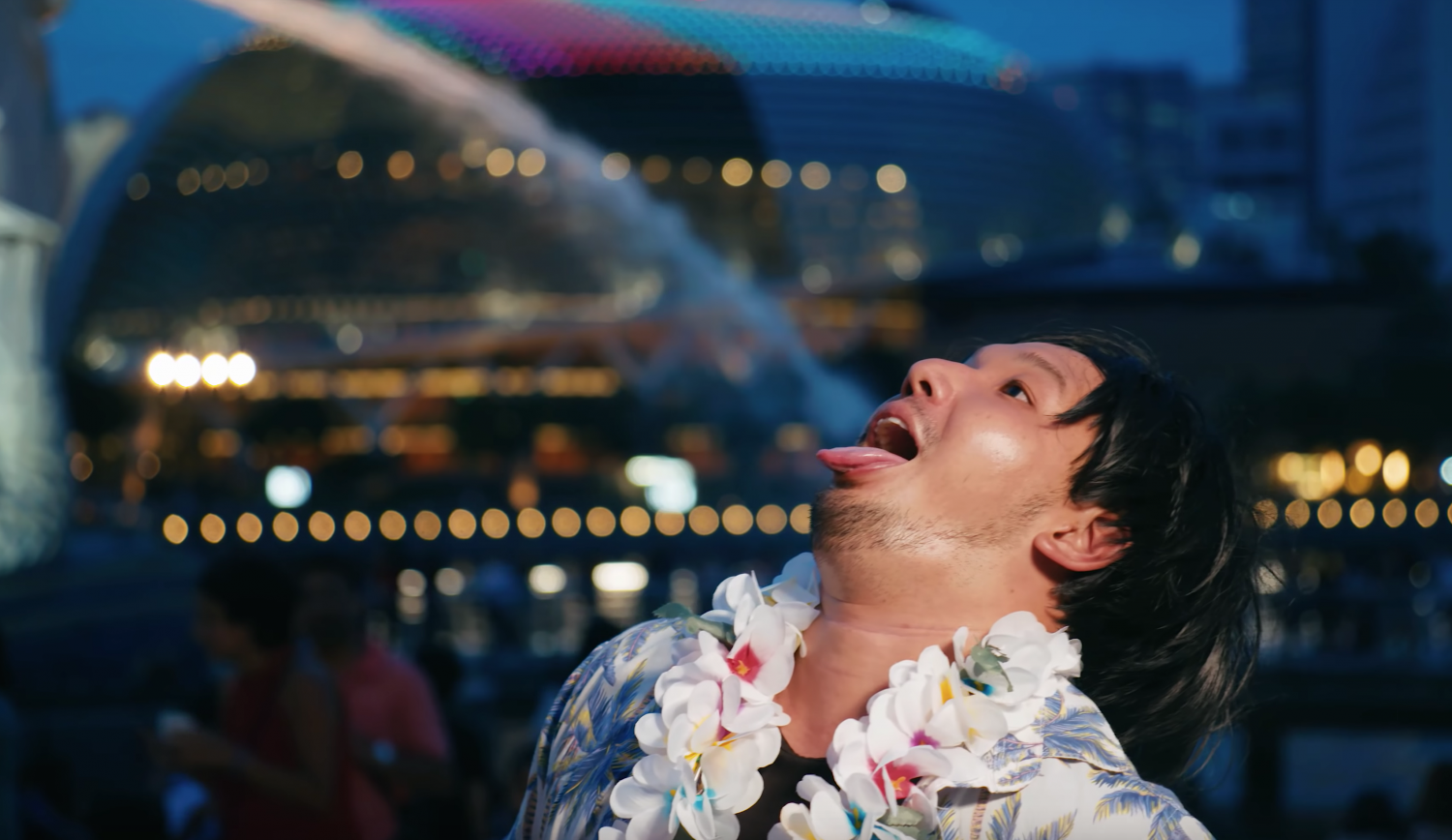 With that, the video comes to an end, encouraging people not to give up, and to continue to adapt and grow with the changing times. Sebastian ends off with a weird dance that is better for you to watch for yourself.
PS: If you observe closely, there's actually a "story" going on with the female customer that keeps appearing. 😉