It's another Thursday, so let's have a look at one of our popular career videos from 2017, Shit Lifeguards Say, led by our ever popular Franster!
As always, we start off with an interview of Franster, the lifeguard with 35 years of experience at the young age of…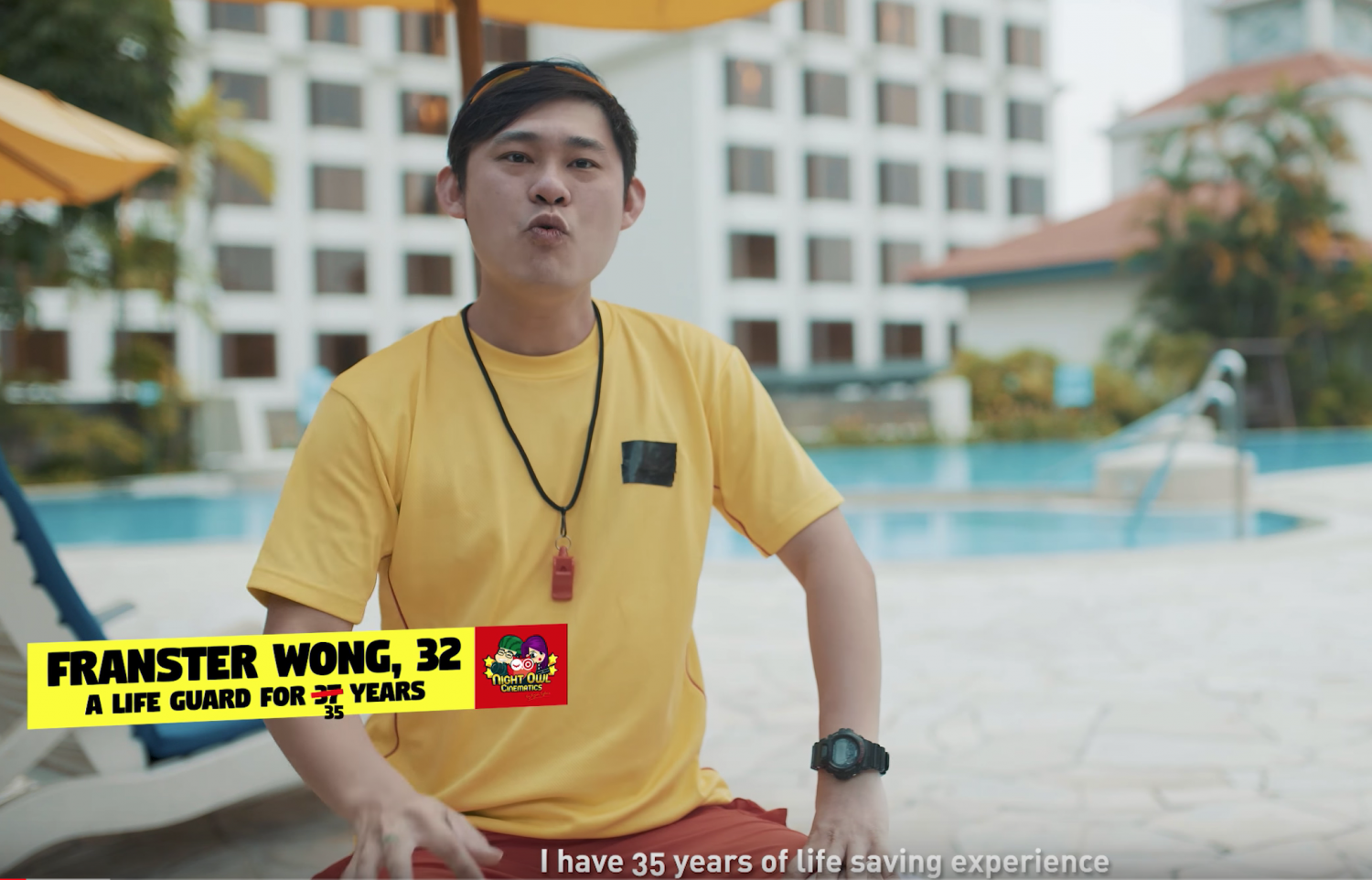 He continues describing to us how he's born a swimmer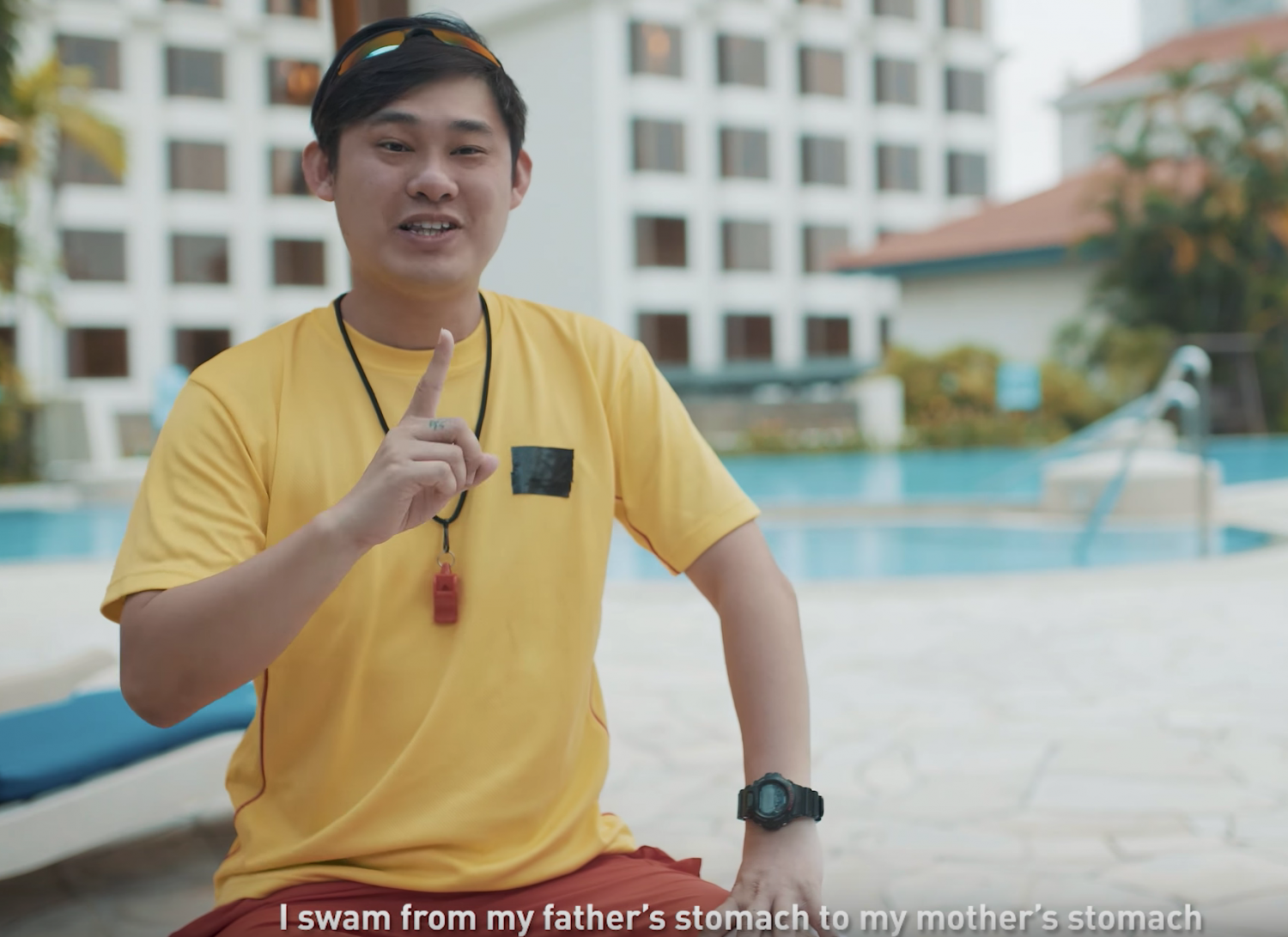 Sharing his bountiful "experience" with us, he tells us how he keeps watch over the pool with his "Eagle Eyes". He spots something that is not right.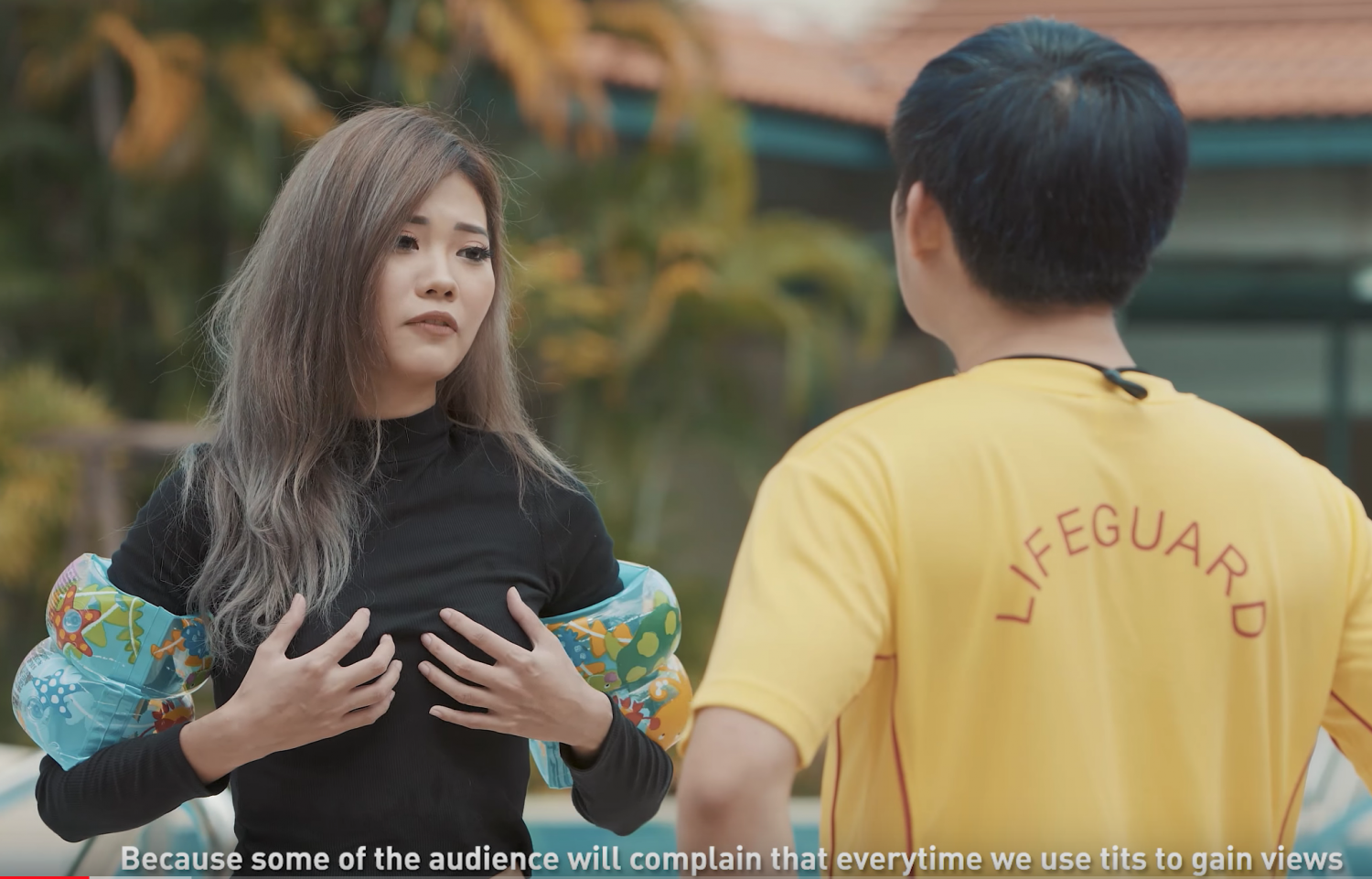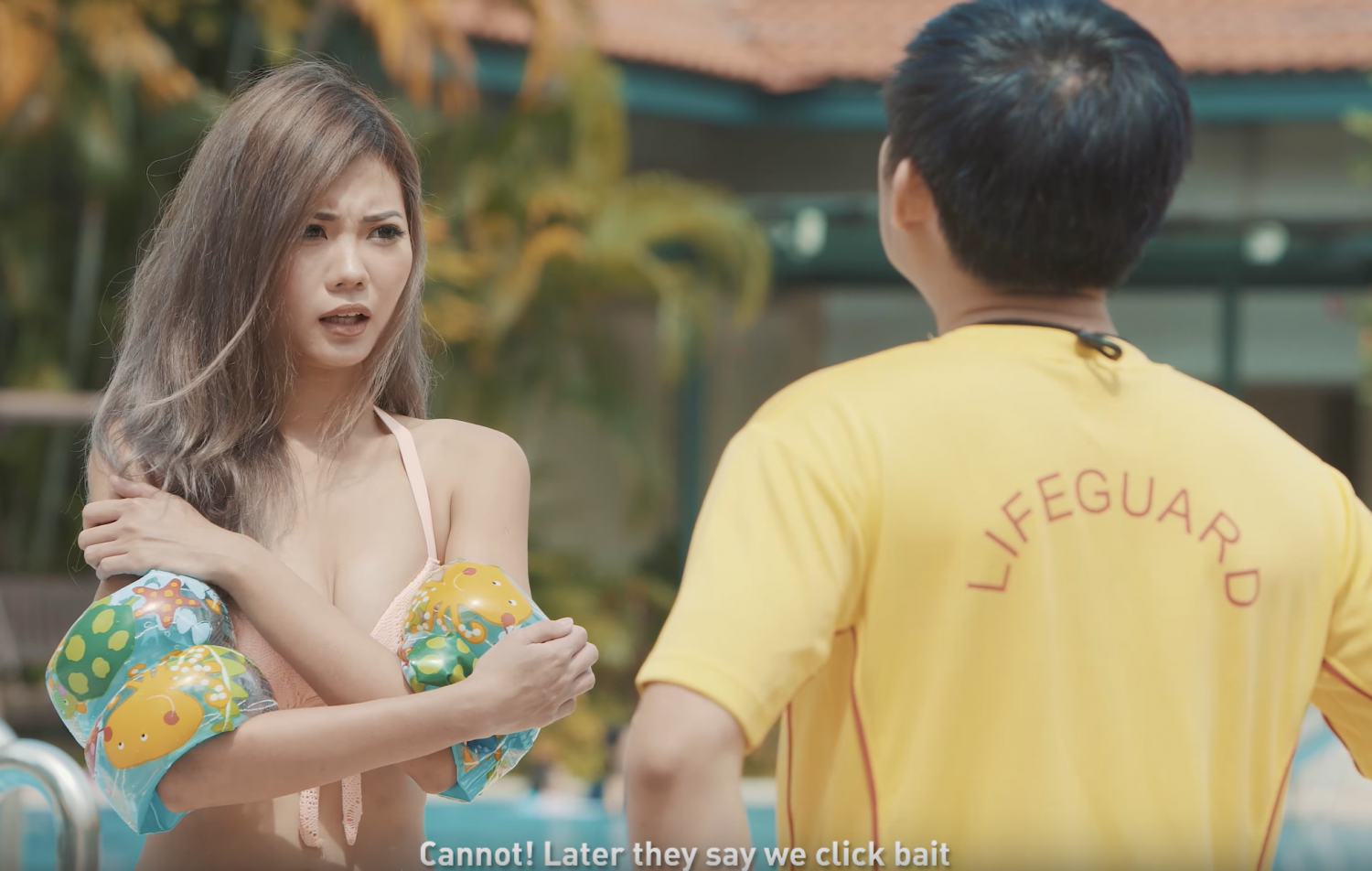 After Franster does everyone a favour, he goes on to talk about how much he hopes that it doesn't rain. And he demonstrates it to us…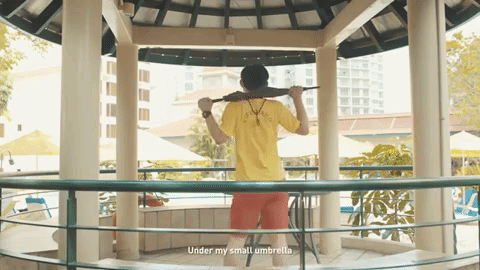 Franster then goes on to talk about kids. Oh yes, the kids. It is dangerous for kids to run around the swimming pool because they might just slip and fall, or to dive into the pool in the case that the depth is too shallow and they might just hit the floor just like that. It's also no-no for kids to wear a watermelon helmet in the pool because…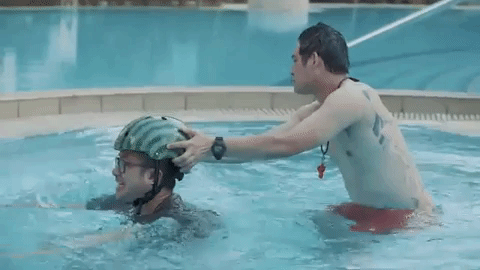 And while doing his job "dutifully", he expresses his frustrations at always having girls wanting to talk to him. I wonder if it's because he tries to apply sunscreen on everyone he sees?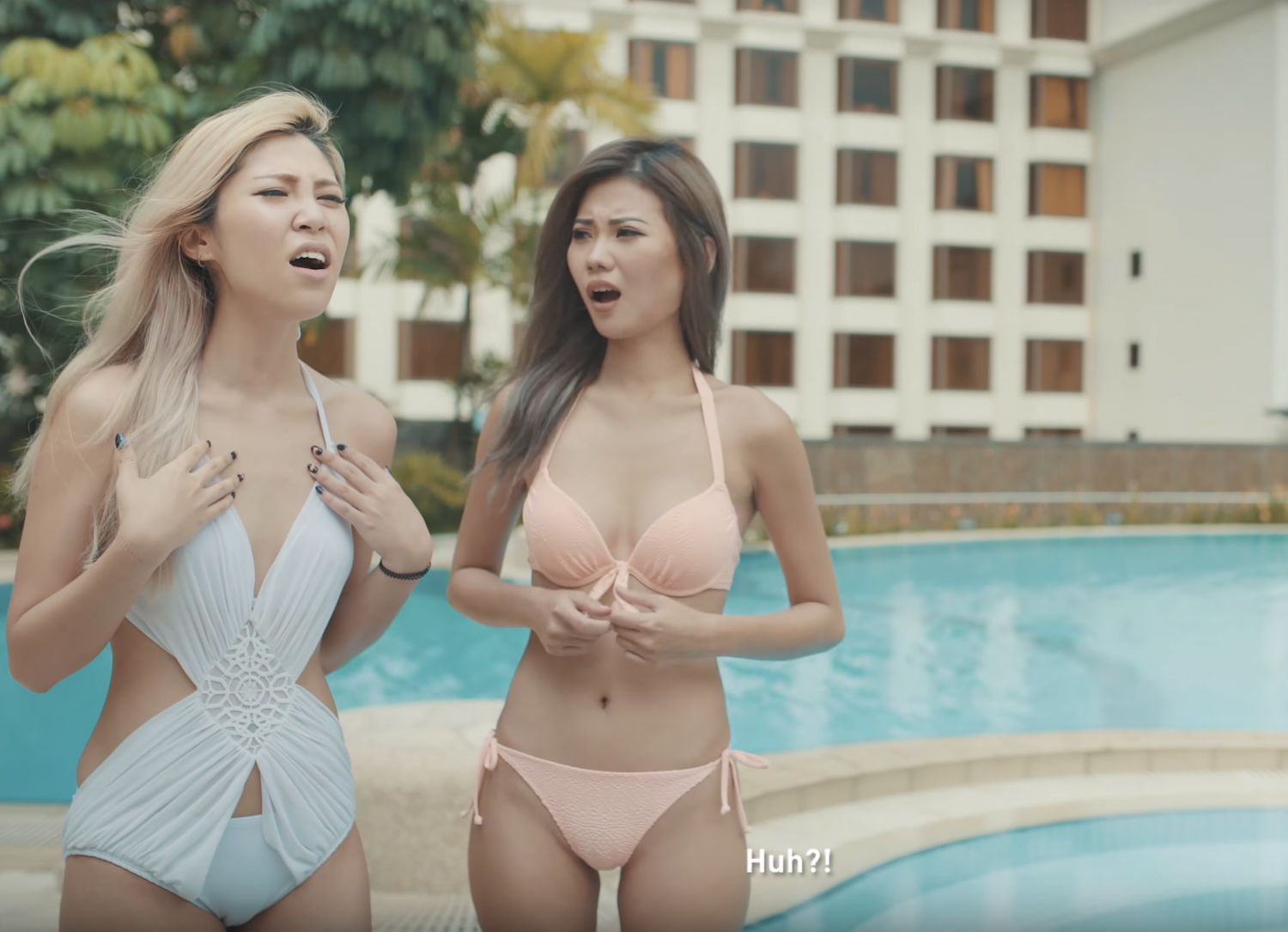 Okay, maybe not everyone.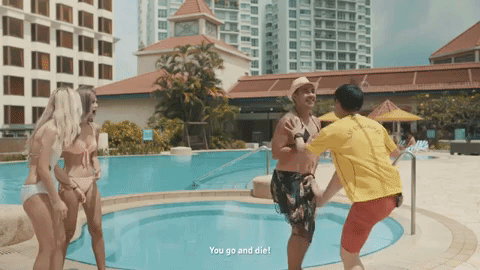 Sometimes, no matter how much you try to prevent accidents from happening, accidents do happen. This is when Franster's professional set of skills come into play. This is what typically happens when he tries to save someone who's drowning.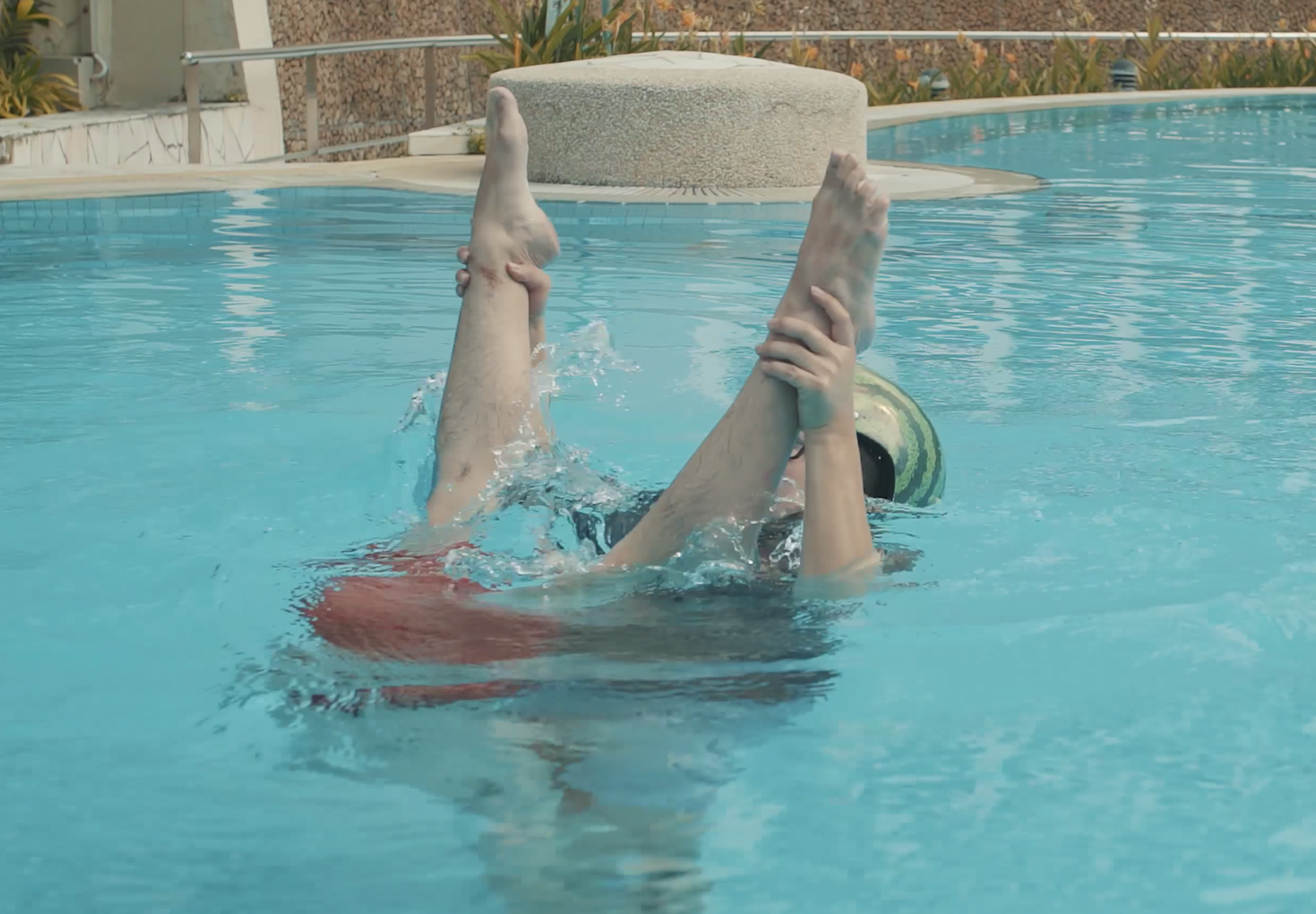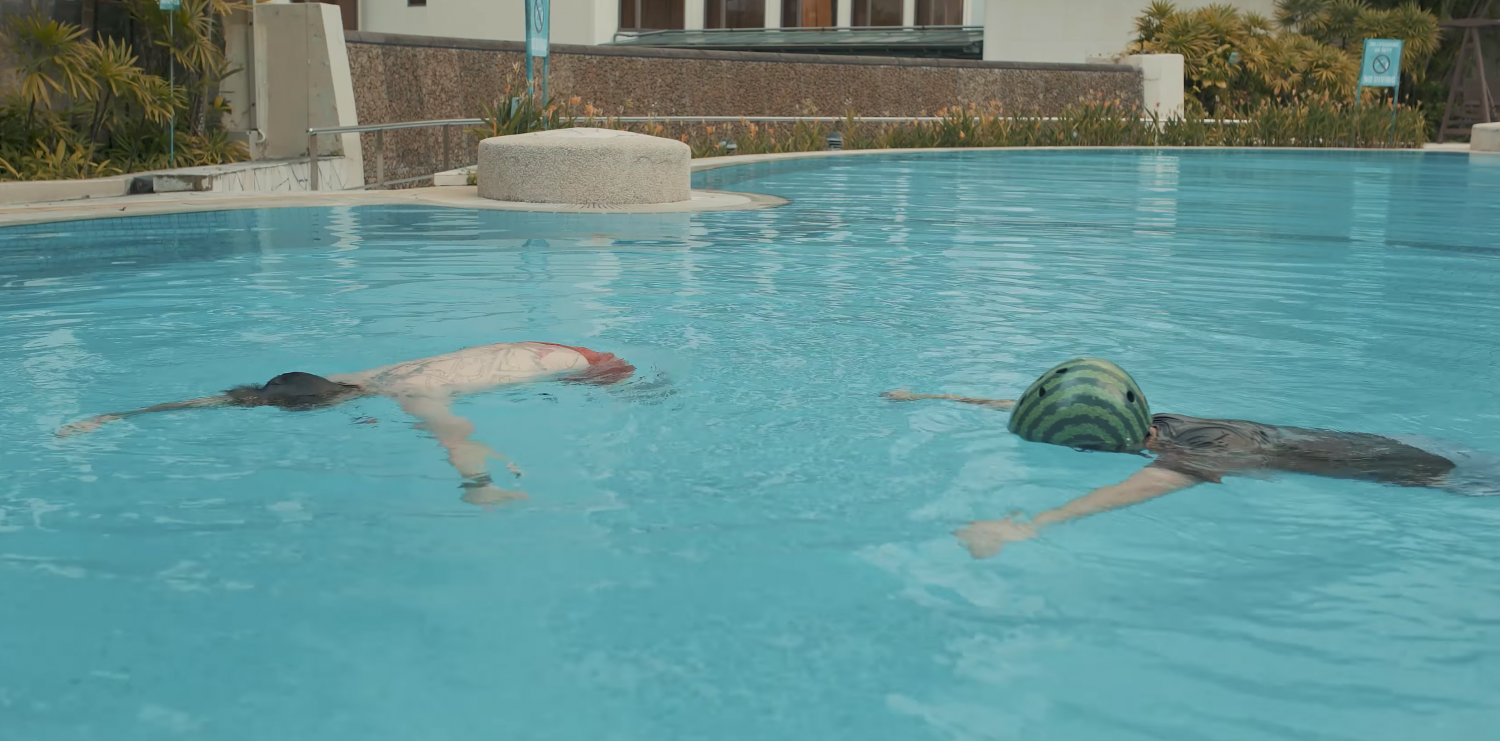 And the job isn't done when the drowning victim has been successfully brought out from the pool. They might actually fall unconscious, and that's when they need to use CPR to resuscitate the victim.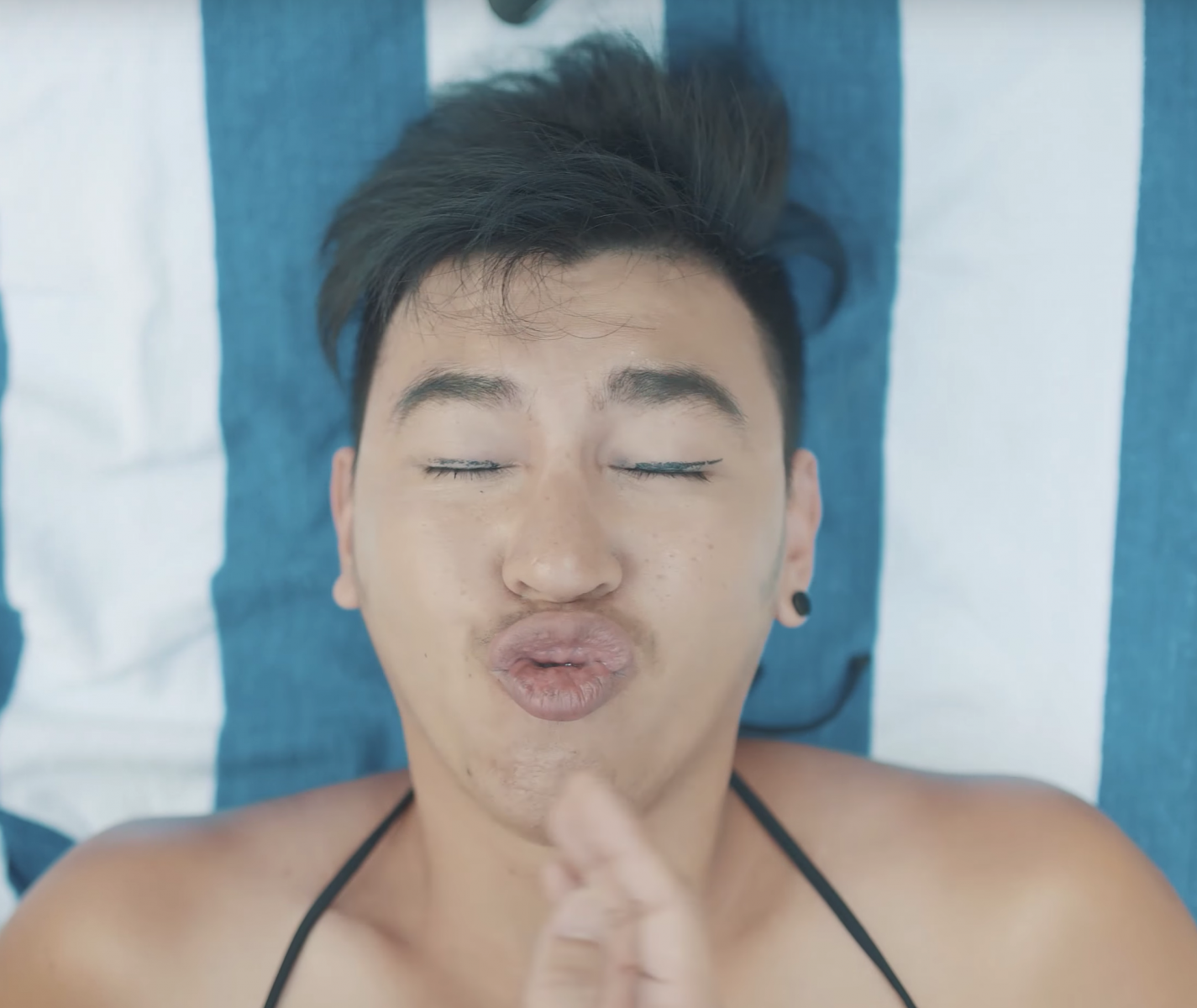 Oh, he also mentions about a taboo in the pool. Something that everyone does, but no one admits to. Peeing in the pool.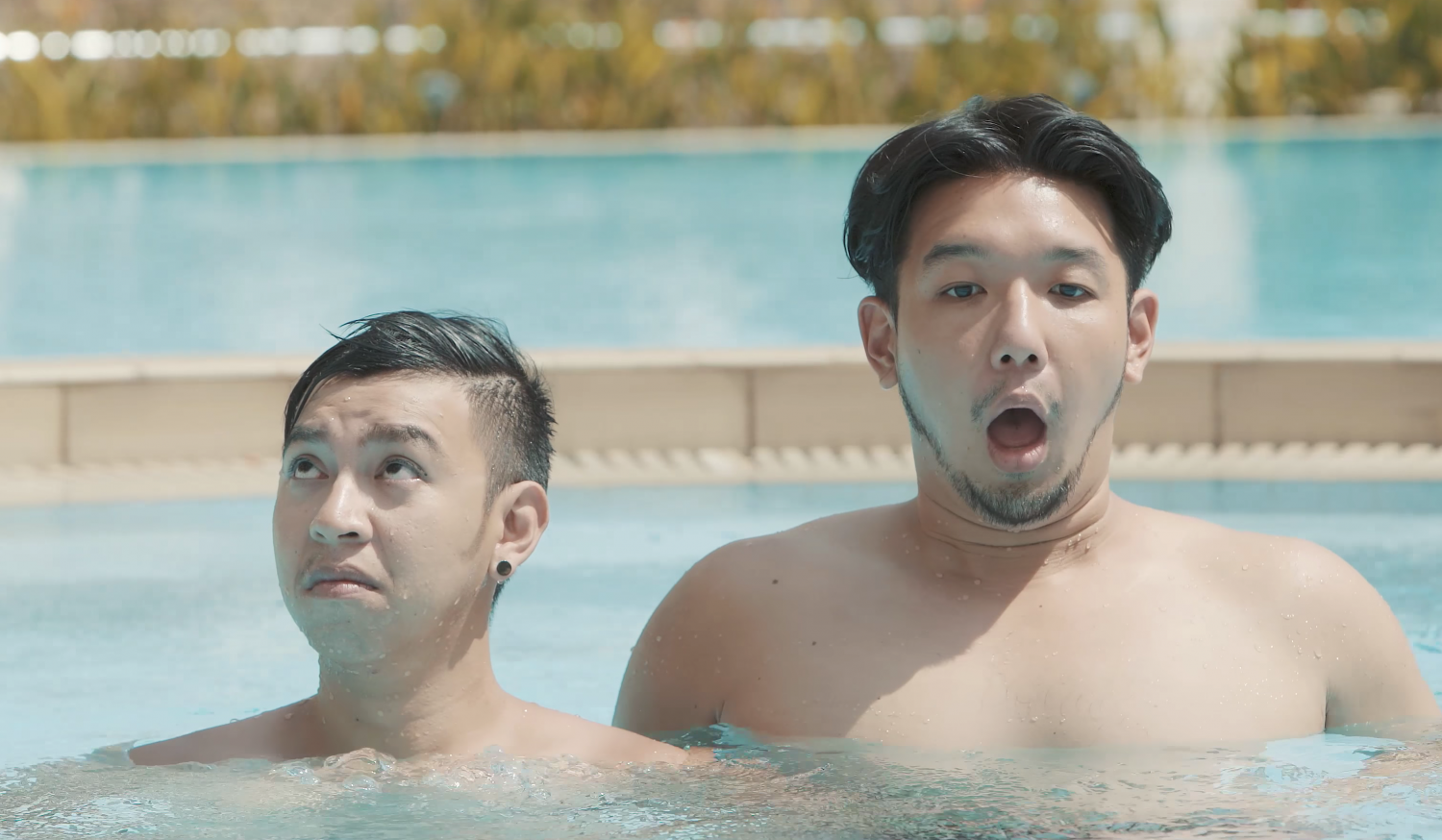 Our very professional lifeguard, Franster, also offers swimming lessons in his free time, though his intentions are kind of dubious somewhat.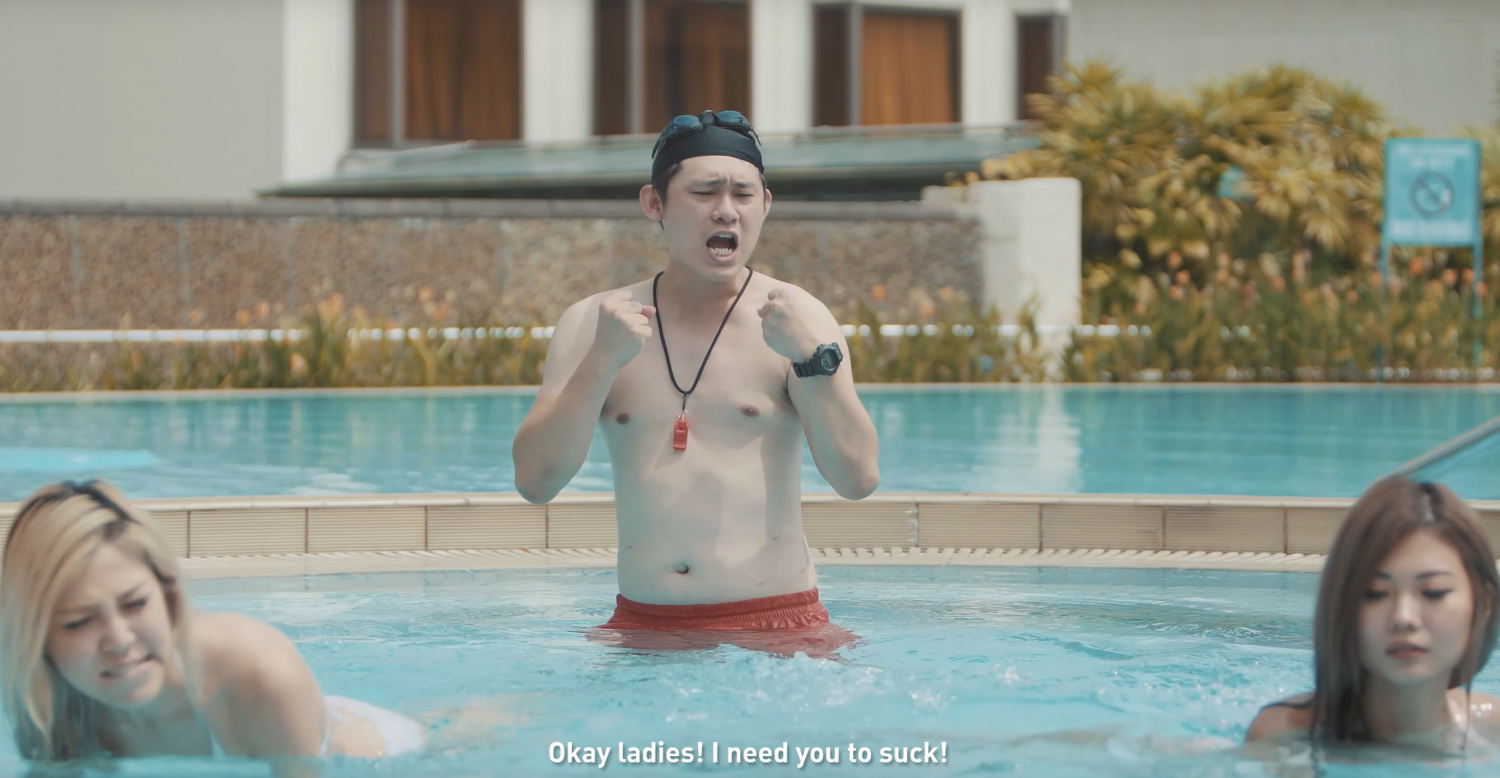 Just when the interview is about done, a crisis happens. A cry for help resounds, and our heroic Franster jumps into action, Baywatch-style.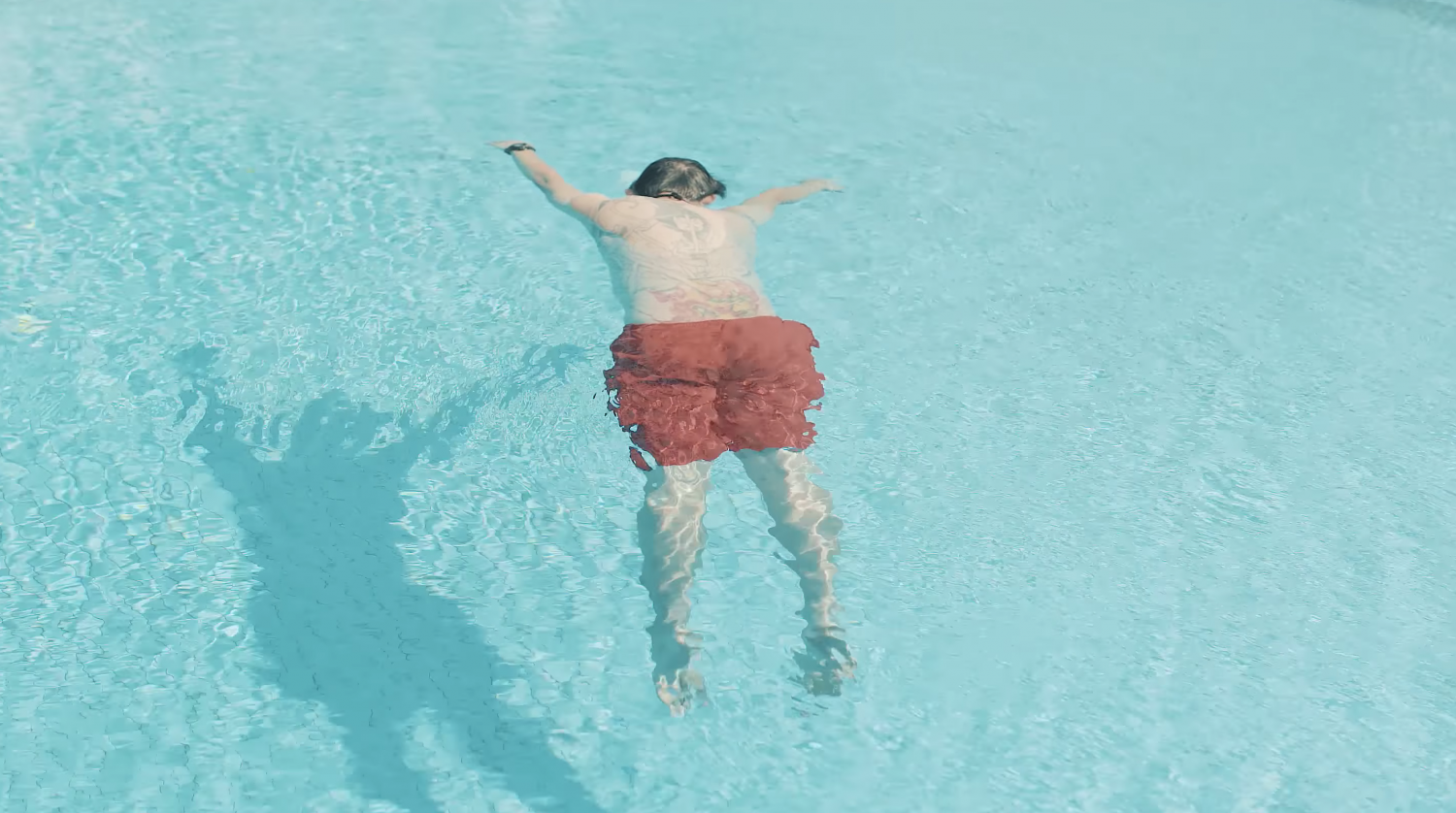 Fret not though, the crisis is averted, as the initial 'victim' made it to the shore safely.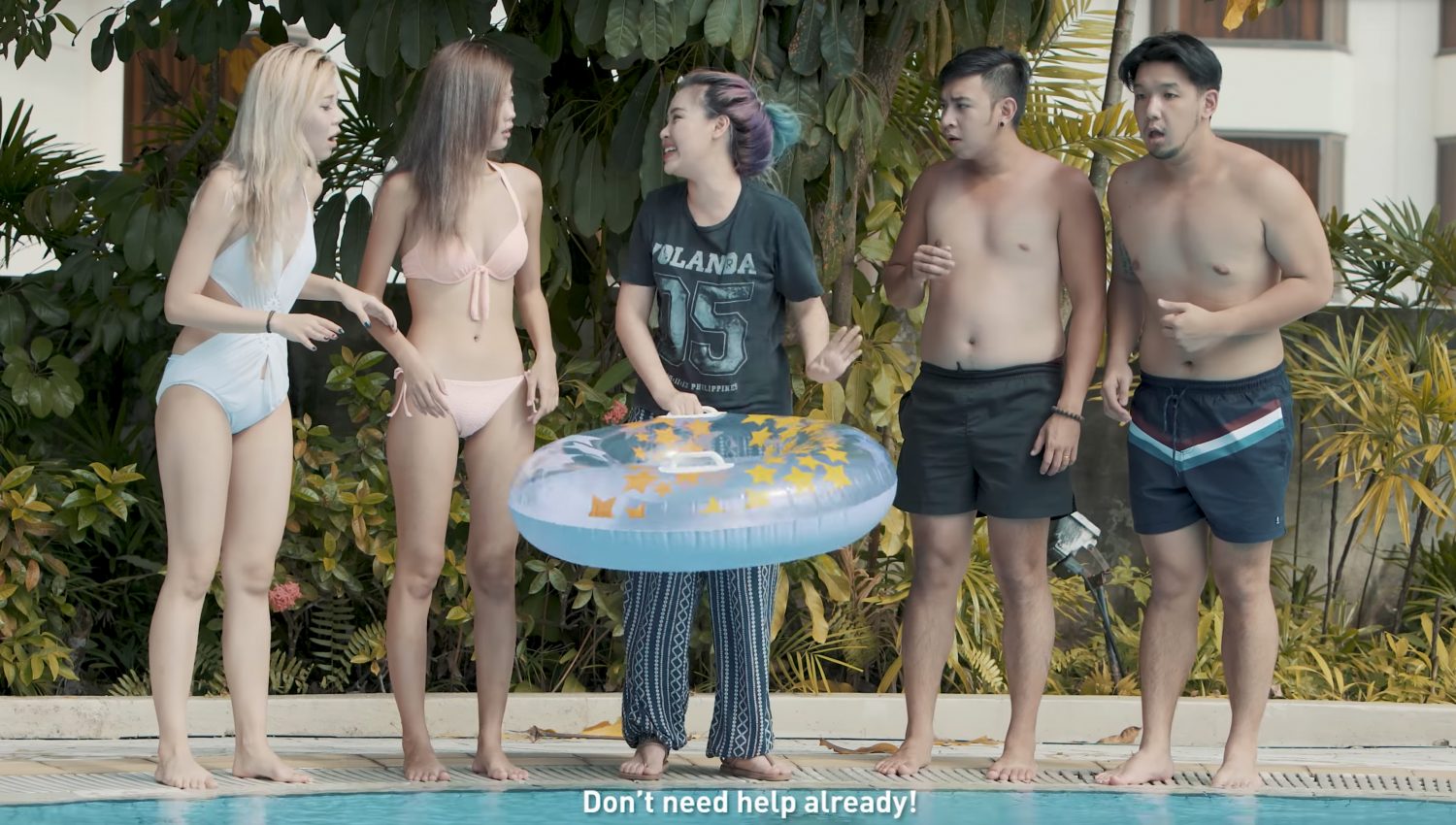 Watch the full video below if you haven't, or intend to re-watch it to get some nostalgia! And look out for the next #TBT article next Thursday!