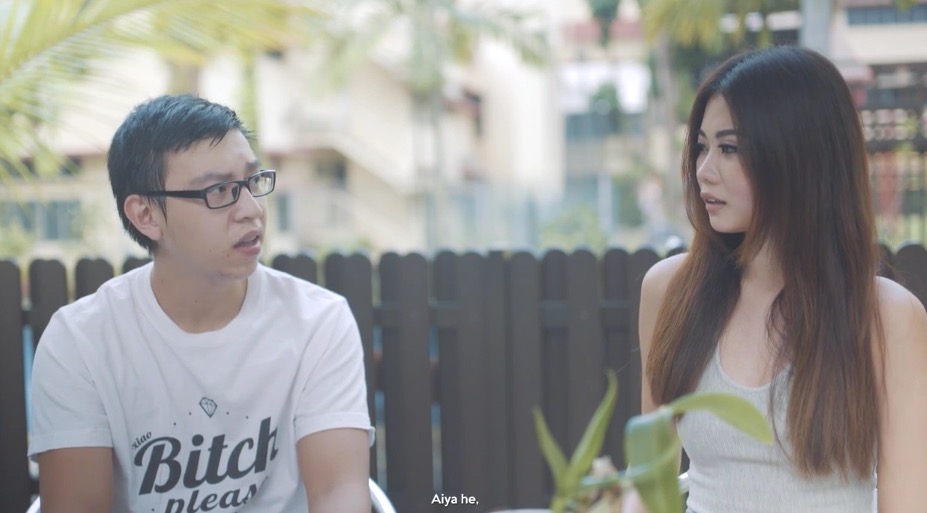 Have you seen our latest video on "TV VS Real Life"? If you have already done so, you would have known that NOC has a new girl and her name is AURELIA! On the other hand, many of you have been wondering where Sikeen went to and definitely want him back on our videos so… THE COMEBACK OF SIKEEN IS REAL!  ☺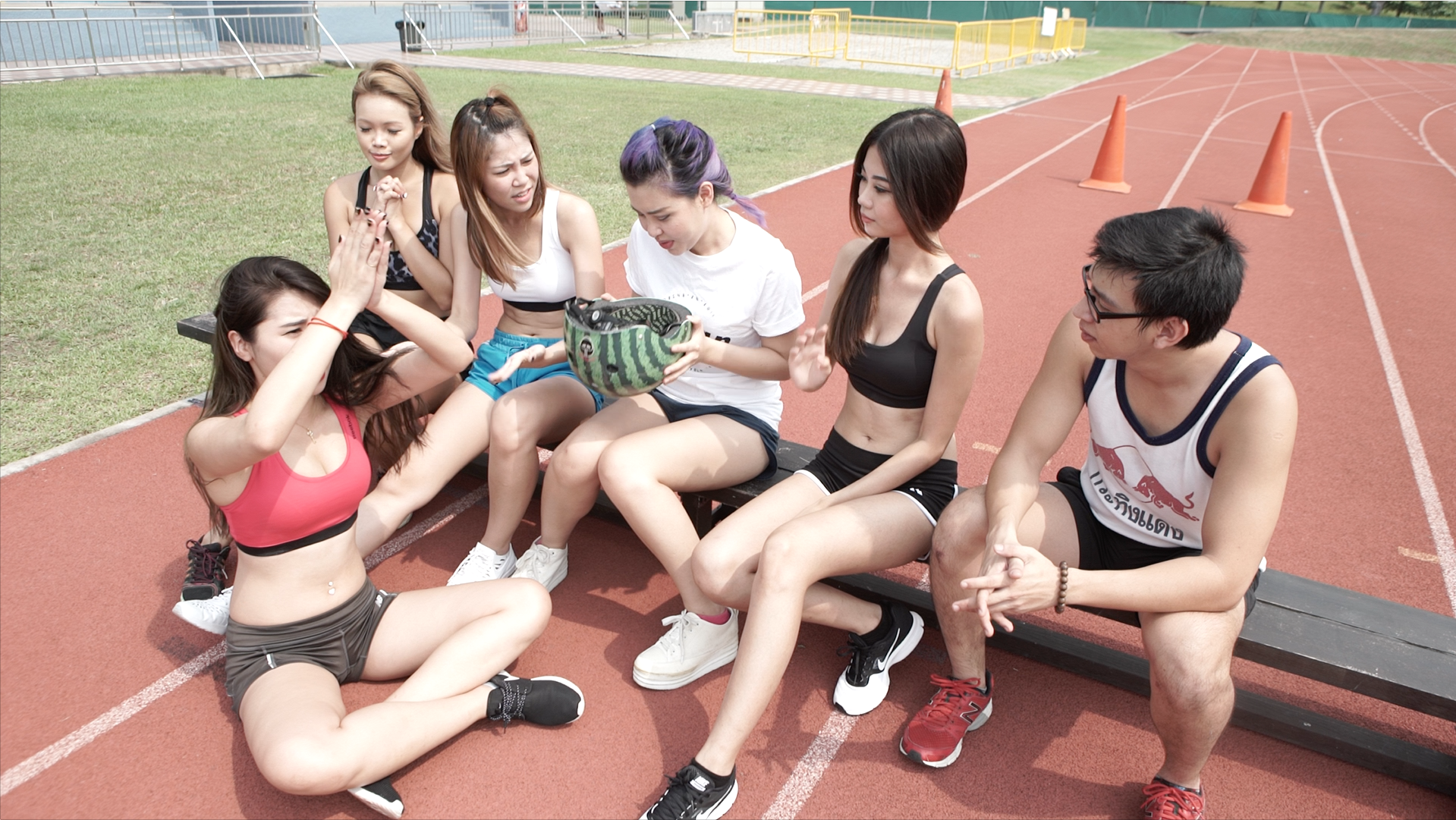 OH LOOK!!! Are you cracking your head and wondering what our cast is doing? Why are Michelle and Alyna praying so fervently? Why is Joanna looking so frustrated?Is the weather that was a little too hot for her? What is Sylvia doing with the watermelon helmet and smiling to herself while Aurelia and Sikeen are looking so calm?
We all know that Singapore has been really hazy and it's really a dread to head out from our homes. The haze is such a hindrance to our daily lives! Don't we all agree on that? However, keeping a healthy lifestyle is a must and nobody wants to fall sick, so please take good care ofyourselves and drink more water!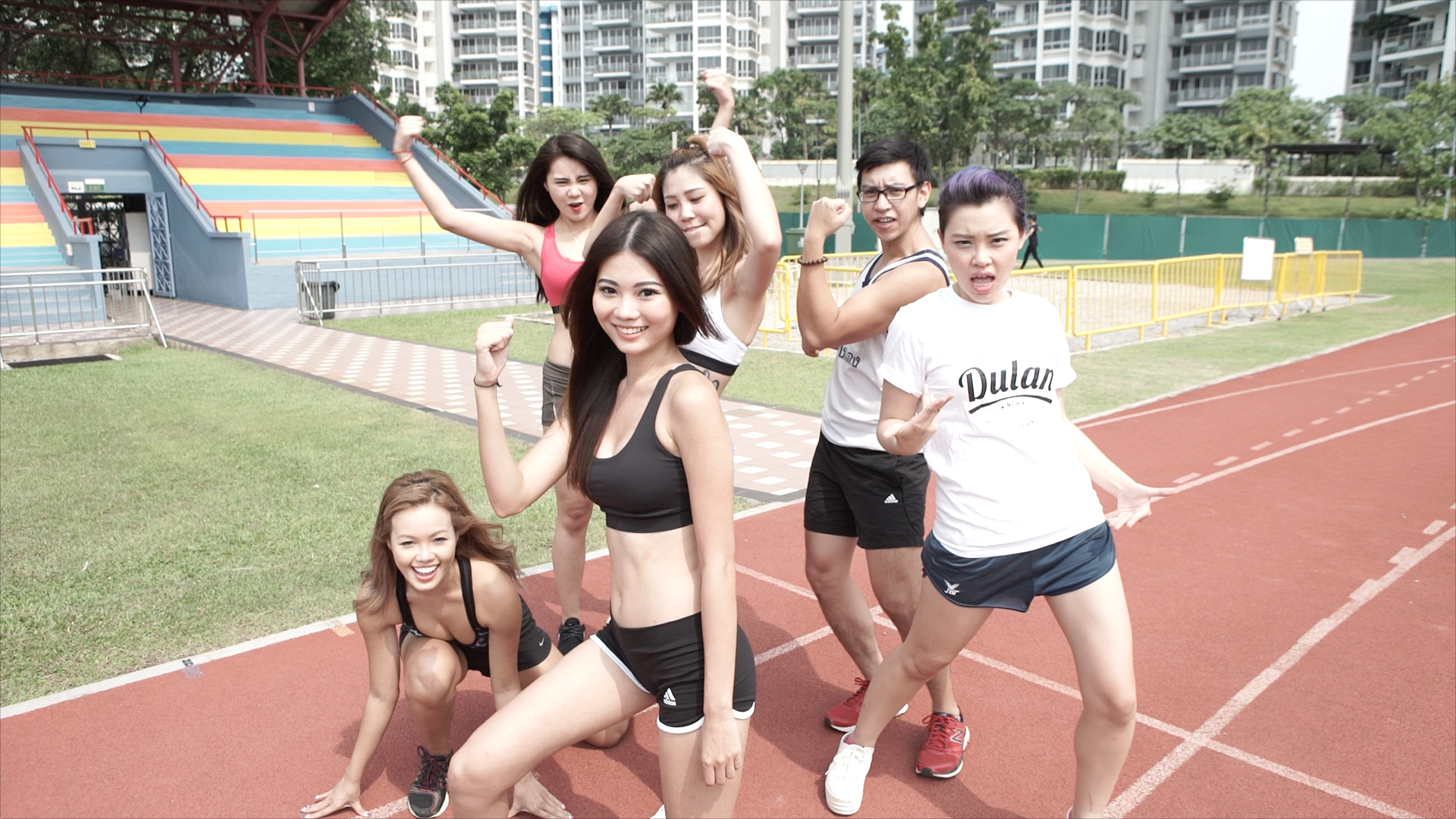 AND SURPRISE!!! NOC recently came out with a whole new level of game plan to fight strongly against the Singapore haze. This morning, the sky is pretty clear as it wasn't that hazy so we are having our very own NOC Sports Day!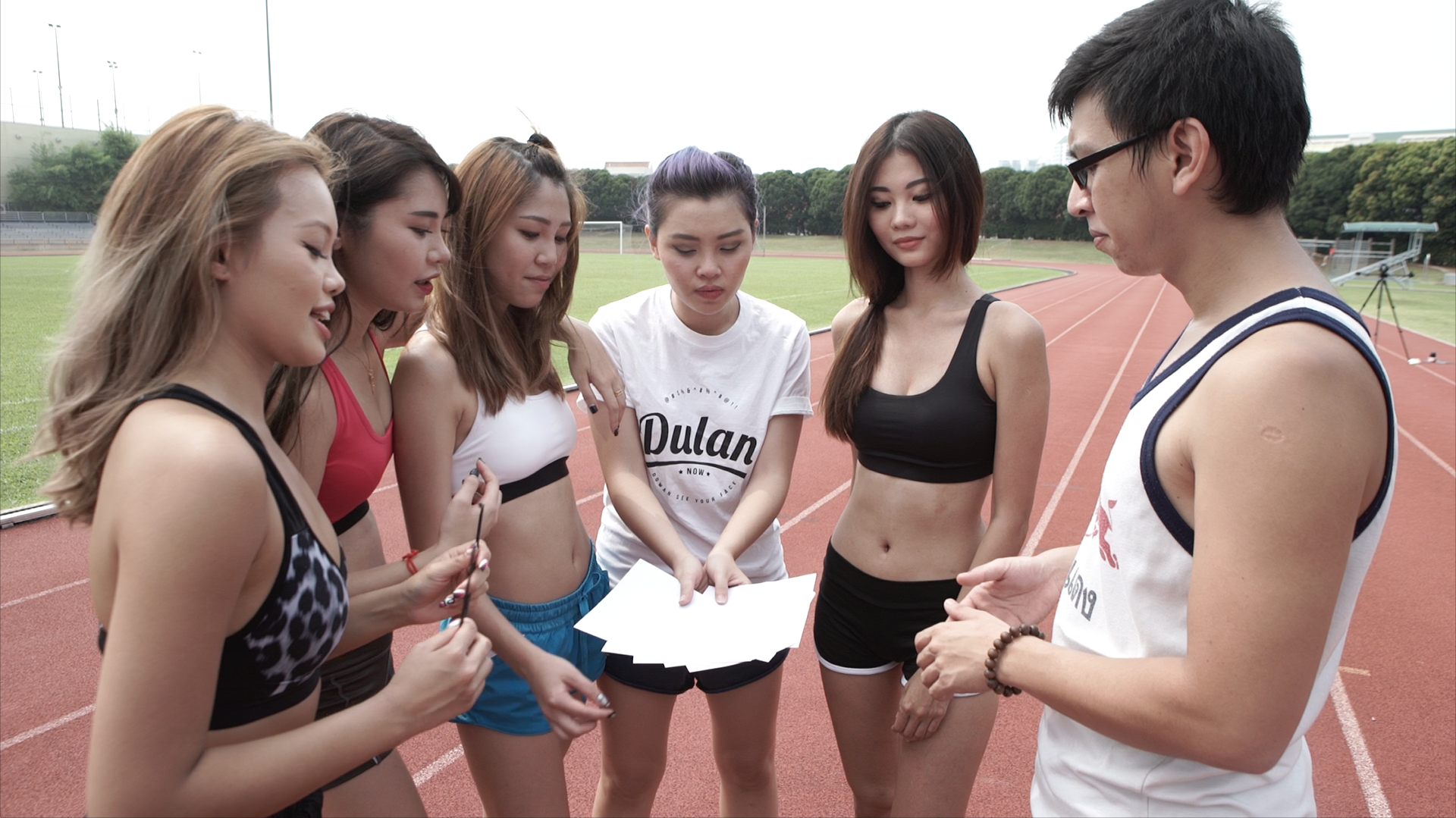 What is NOC Sports Day? It is NOC's whole new series of entertainment game show that brings you closer to us! Even though exercising seemed impossible and tough during the haze period with most of us rather staying in and nua-ing in our air con rooms, our cast and crew decided to be garang and downright crazy and do some sports instead!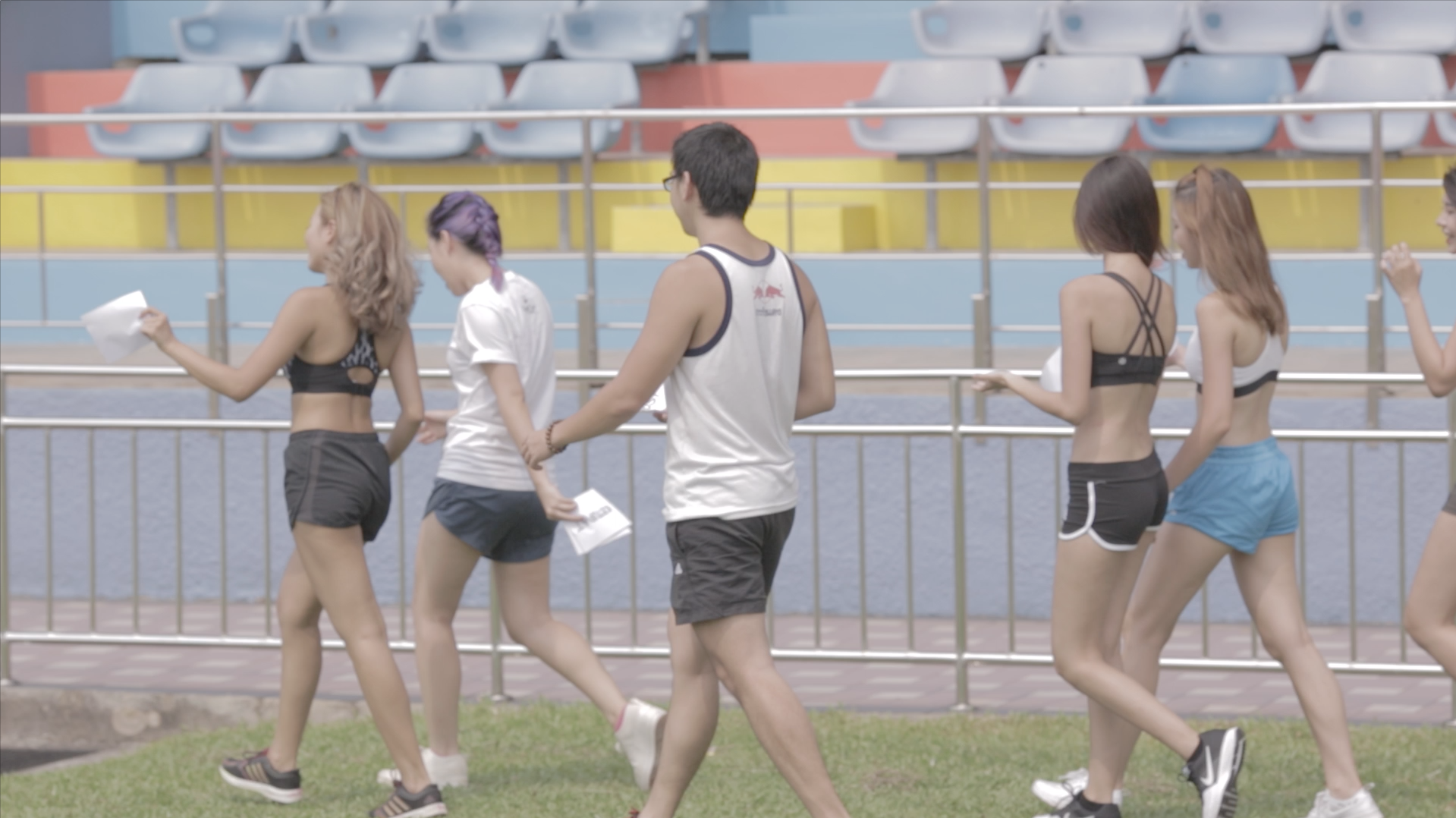 This time, we're bringing out the unusual side of the casts and have a great day exercising together! After much debating, they had all accepted the different challenges they received and they were all ready to go for it. Want to know what challenge each casts received? Remember to stay tuned because it will be revealed when the video has been released!!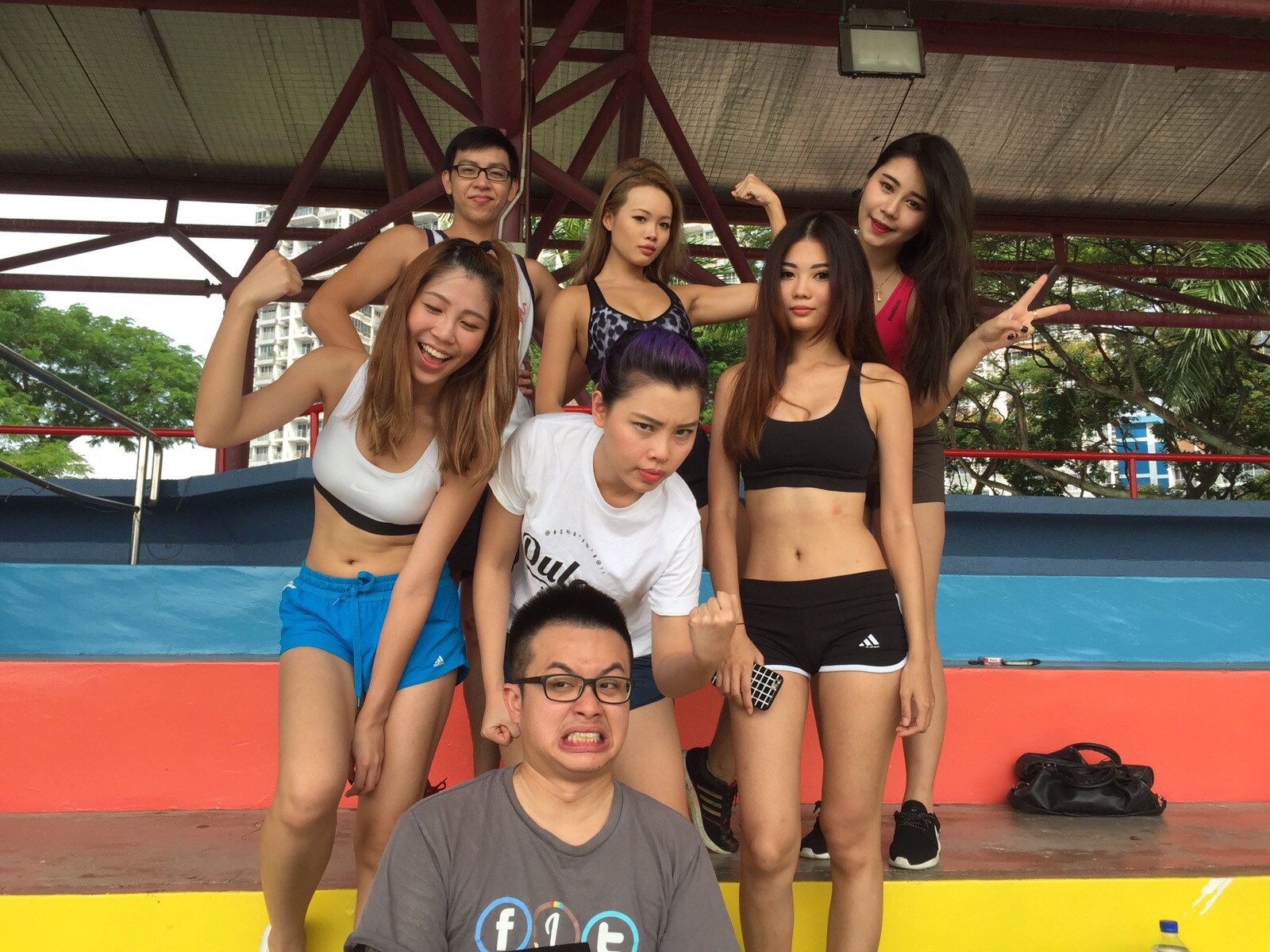 Look at the cast looking all good, together with Ryan!
That's all for now! Is your suspense level higher than the haze PSI?
If you are having your exams, don't fret, NOC is launching our brand new Night Owl Cinematics app this Sunday too!
Expect exam tips, freebies, fun and laughter!

Download our app at :
iOS: http://apple.co/1OqPJI7
Android: http://bit.ly/1LFRhgY