We don't usually get the chance to interact with our fans face to face as whenever we're out in the public, it's usually because we are on shoots or attending events. As such, it is always a pleasure when we are given the opportunity to do so. Recently, we were approached by MacPherson Primary School to actually give a talk to their students with regards to how is it like being a YouTuber, and to also answer any queries that they might have with regards to being one.
So this morning, we stepped into the school hall of MacPherson Primary School and were warmly welcomed by the students and teachers. But truth be told, we are called Night Owl Cinematics for a reason, so mornings aren't exactly our thing. Thankfully, the sheer energy of the students woke us up pretty quickly and we were able to have a really engaging session with the students.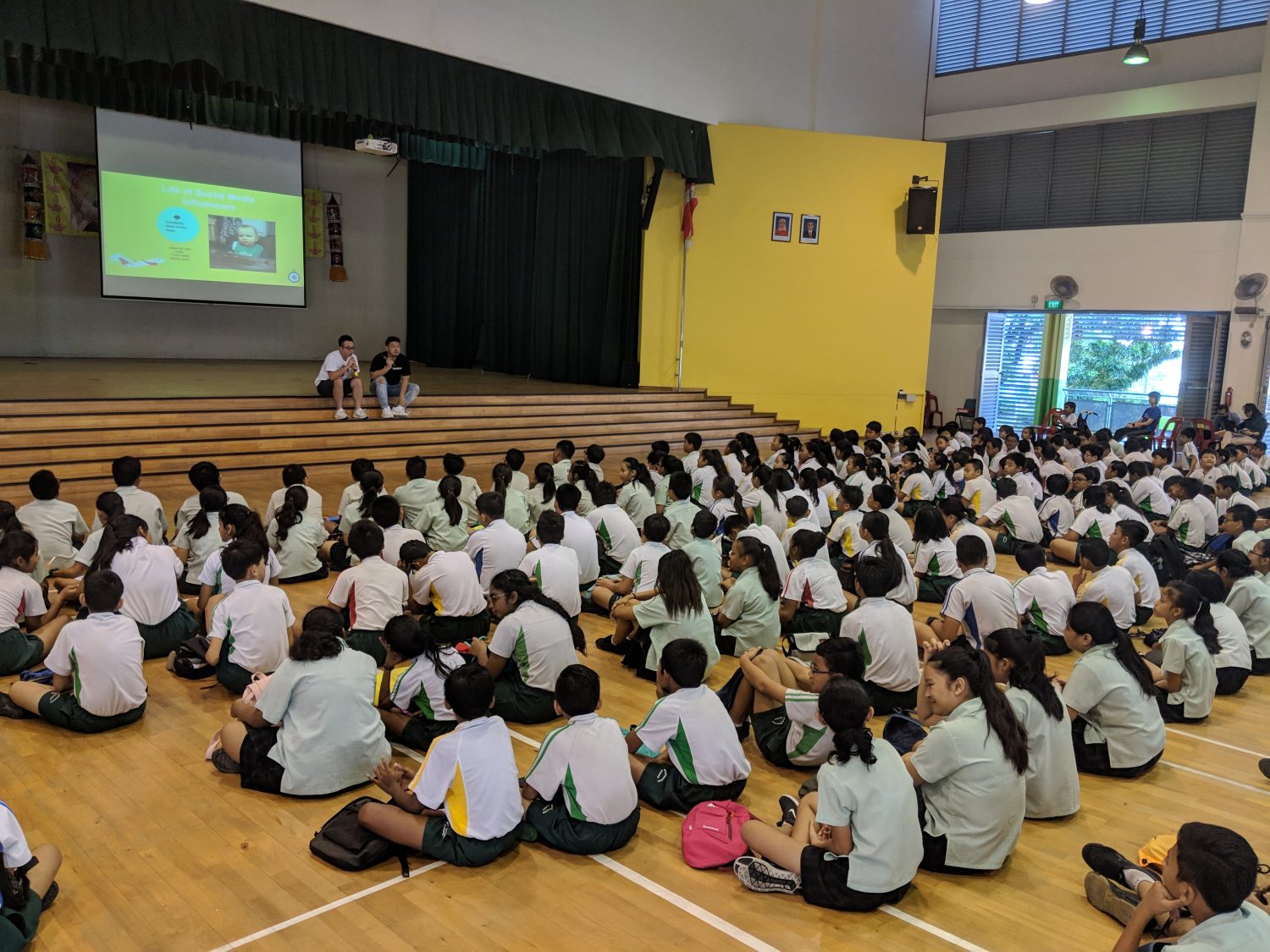 This session was specially arranged by the teachers for the Primary 5 & 6 students as they will be/or already have faced their PSLE exams and will be required to think about their future pretty soon. Or at least, their future secondary school.
Greeted by cheers, Aiken and Ryan went through a brief introduction of themselves. It was brief because most of the students already know of us. After which, Ryan and Aiken addressed the issue that most of the students were concerned about. What made them go into YouTube?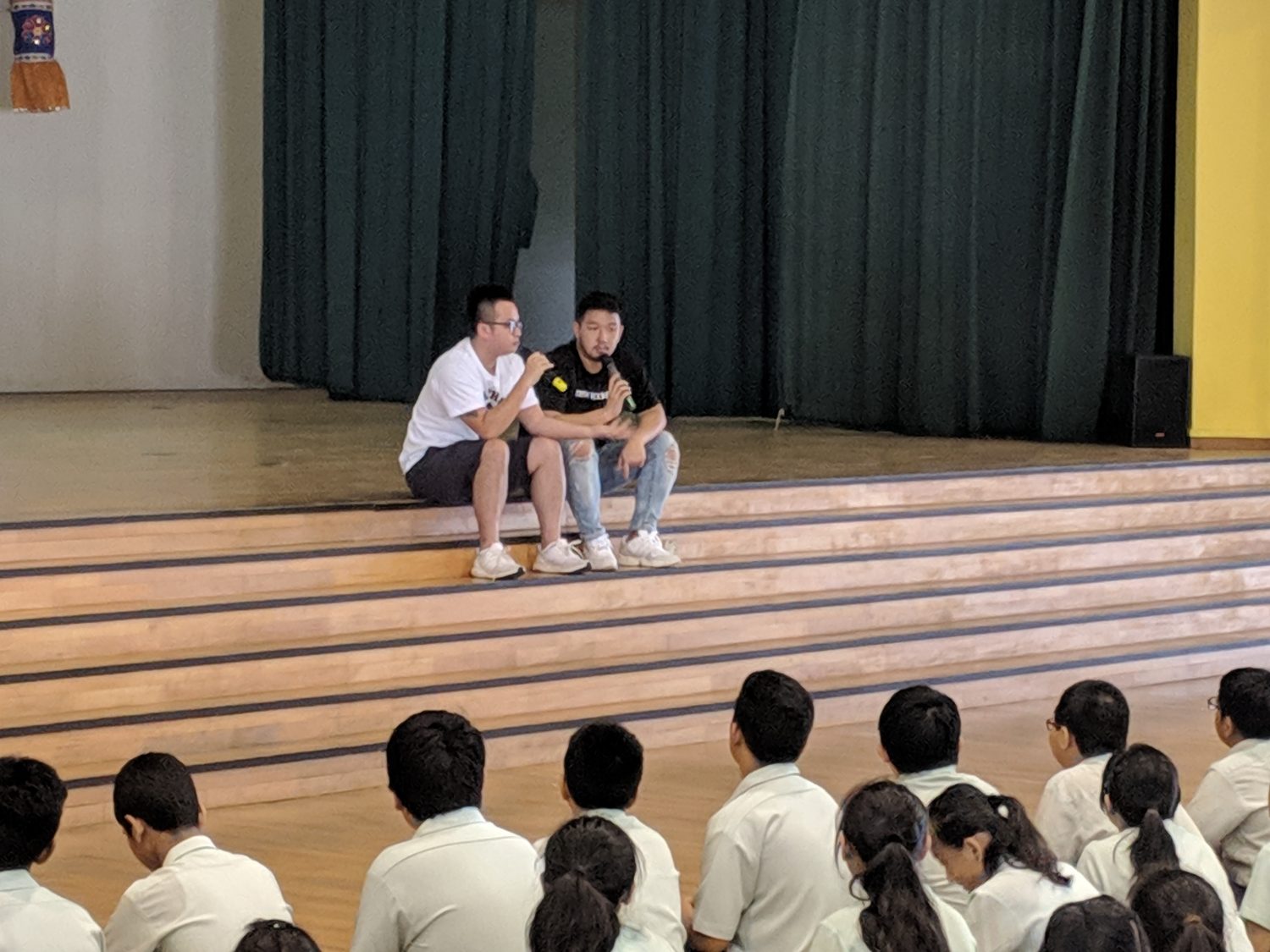 If you have been supporting us over the years, you should already know. But here's for those who are unaware. When Ryan actually founded Night Owl Cinematics, it was after he closed down his F&B business. He was in a bad financial state and was facing depression, but Sylvia encouraged him to continue doing his hobby, which was videography. Hence, Ryan and Sylvia both tried wedding videography, and they felt that they were still lacking in terms of their skills and experience. Meanwhile, YouTube was still budding, and both of them decided to create a channel and upload their experimental videos as a form of practice. Unintentionally, one of the videos went viral and garnered a lot of attention. After which, client requests started to come in and there's no looking back ever since.
As for Aiken, he's been interested in acting and hosting and was acting in Mediacorp for a few years. However, he felt that he was not getting anywhere and he knew that hosting a food show of his own was his lifelong dream. Hence, he proposed to Ryan about the idea of a food show on NOC, and now he's one of our most valued members of the NOC family.
After sharing their background stories and being encouraged by the energy level of the students, Ryan and Aiken delved straight into the Q&A so that they can address the issues of the students directly. There were a number of very interesting questions being asked: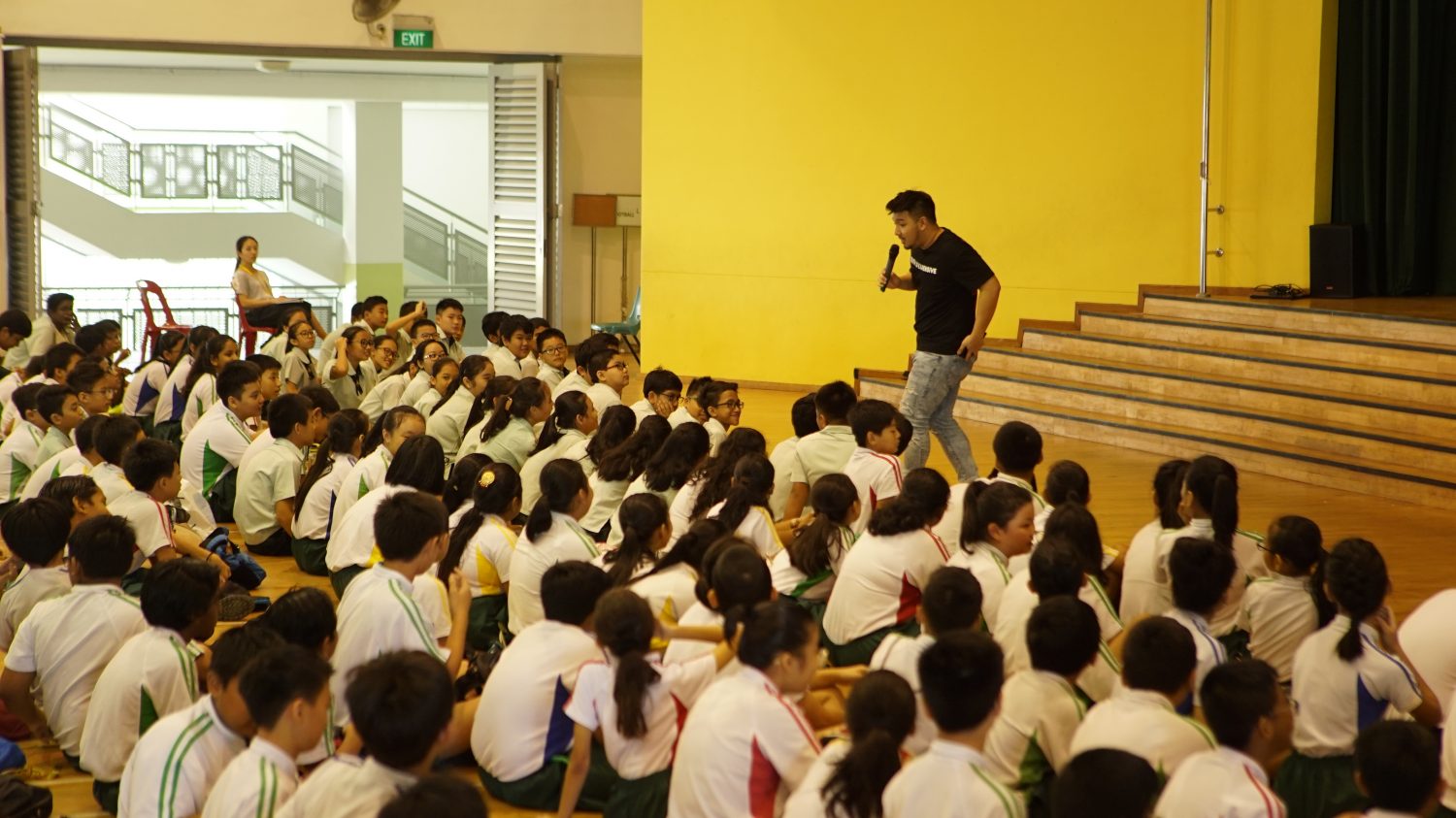 Q: What software do you use?
A: Adobe PremierePro & AfterEffects
Q: Where is Sylvia?
A: Working
Q: What would you be doing if you didn't become a YouTuber?
A: Probably a wedding videographer
Q: Can you give us some tips to become a YouTuber?
A: If you have to rely on tips, then it's better not to become a YouTuber. To elaborate, to be a YouTuber, you really need to have something different from the rest. Hence, no one can teach you what is the right thing to do because everyone is different, and every content should be different.
Q: Who's your best partner to work with in NOC?
A: Ryan: Sylvia, Aiken, Dee Kosh / Aiken: Ryan, Dee Kosh
Q: Do you regret being a YouTuber?
A: Yes, simply because it wasn't our intention from the beginning, and while others might consider us as "successful", there are a lot of hard work required in order to produce a video, and considering that including NOC Plays, NOC produces an average of 4-5 videos a week. It's really a lot of hard work and sleepless nights.
Q: How long does it take to come up with a video?
A: About 1 – 2 months, including the planning process. For example, a Food King episode that is released this week is actually filmed 3-4 weeks ago. A lot of time is spent on the post-production process.
Q: What's your favourite video that you've made?
A: No doubt about it, but it's definitely Singapore Like You've Never Seen Before that we spent more than 5,000 hours on.
---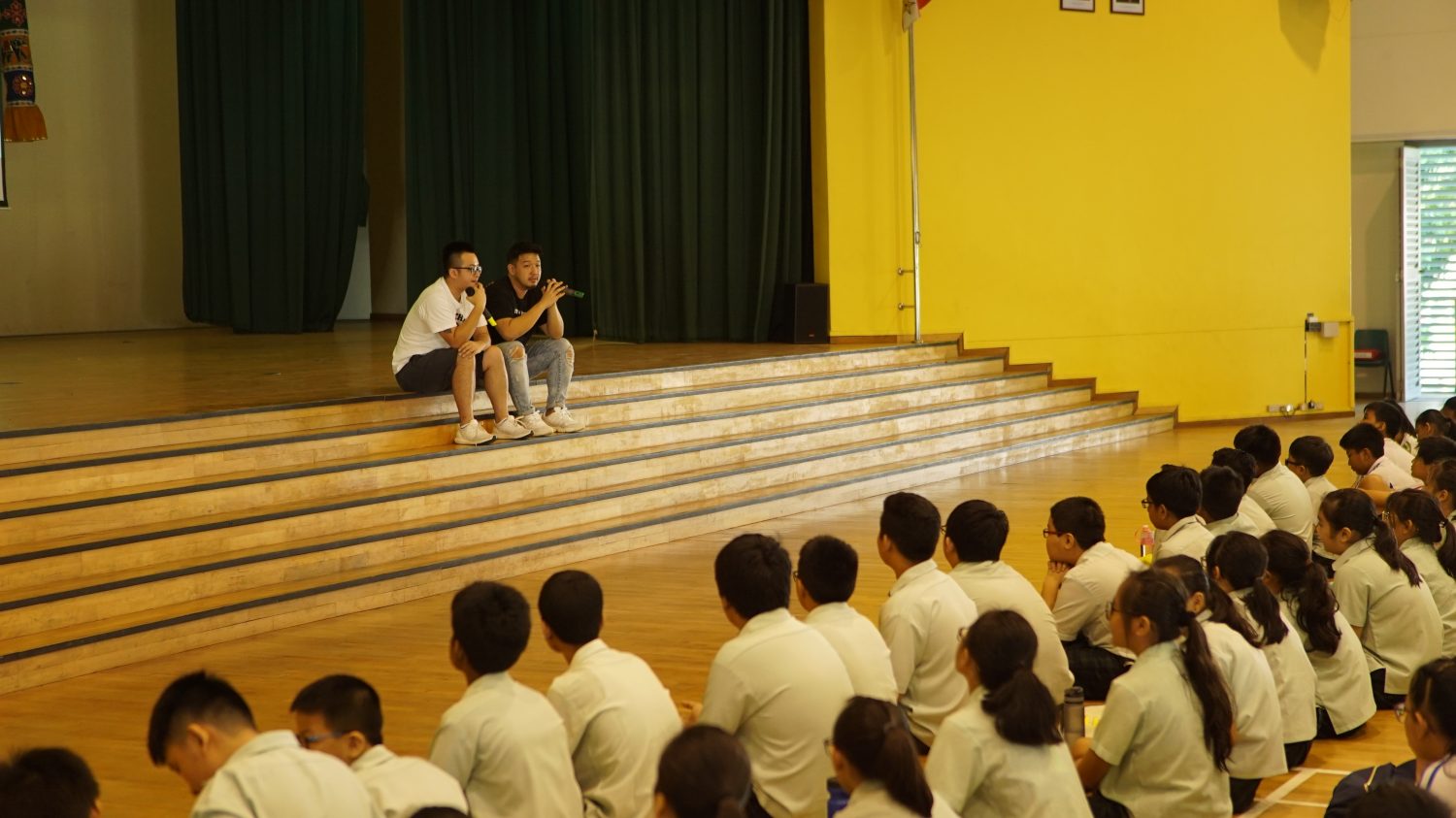 After fielding all the questions, Ryan and Aiken briefly shared more about what it takes to become a YouTuber, because what everyone sees in a video is often just a small percentage of what's really going on. And if the students really have an interest in the entertainment/media industry, there are many roles that one can fulfill in the production of a video. Other than simply acting or hosting in front of a camera, there is always the choice of being an editor, a cameraman, a soundman, a producer, a scriptwriter, etc. And regardless of which role one wants to be in, it is important that they are entering it with the right mindset. Because no one will be able to persist on if they are in it for the fame or money. Hence, it is really important to like what you do, and only then you'll be able to constantly put in the hard work to improve and be consistent.
And with that, Ryan and Aiken finishes off the session with a group photo with all the students!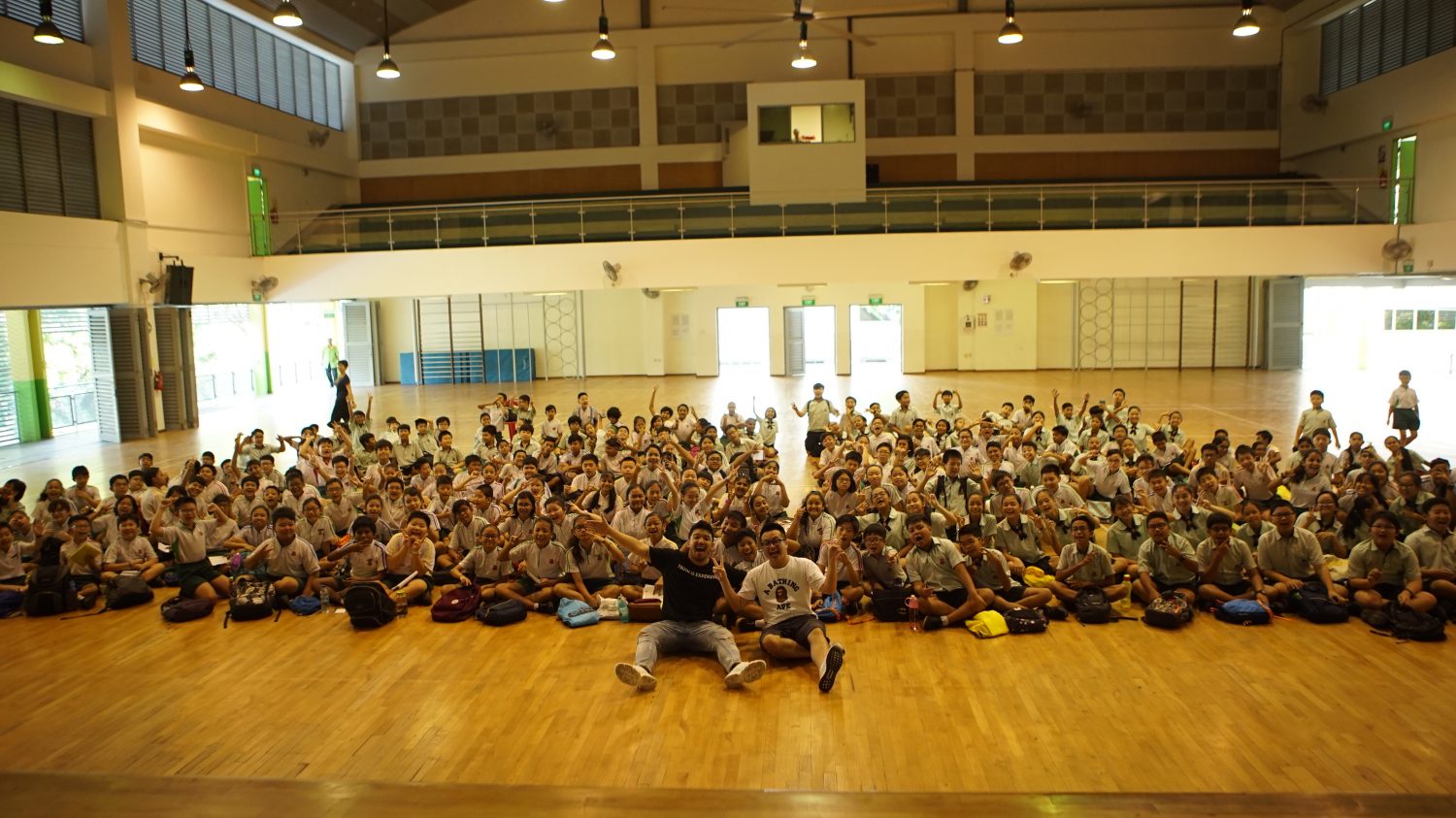 And then we had to quickly make an escape from the school because…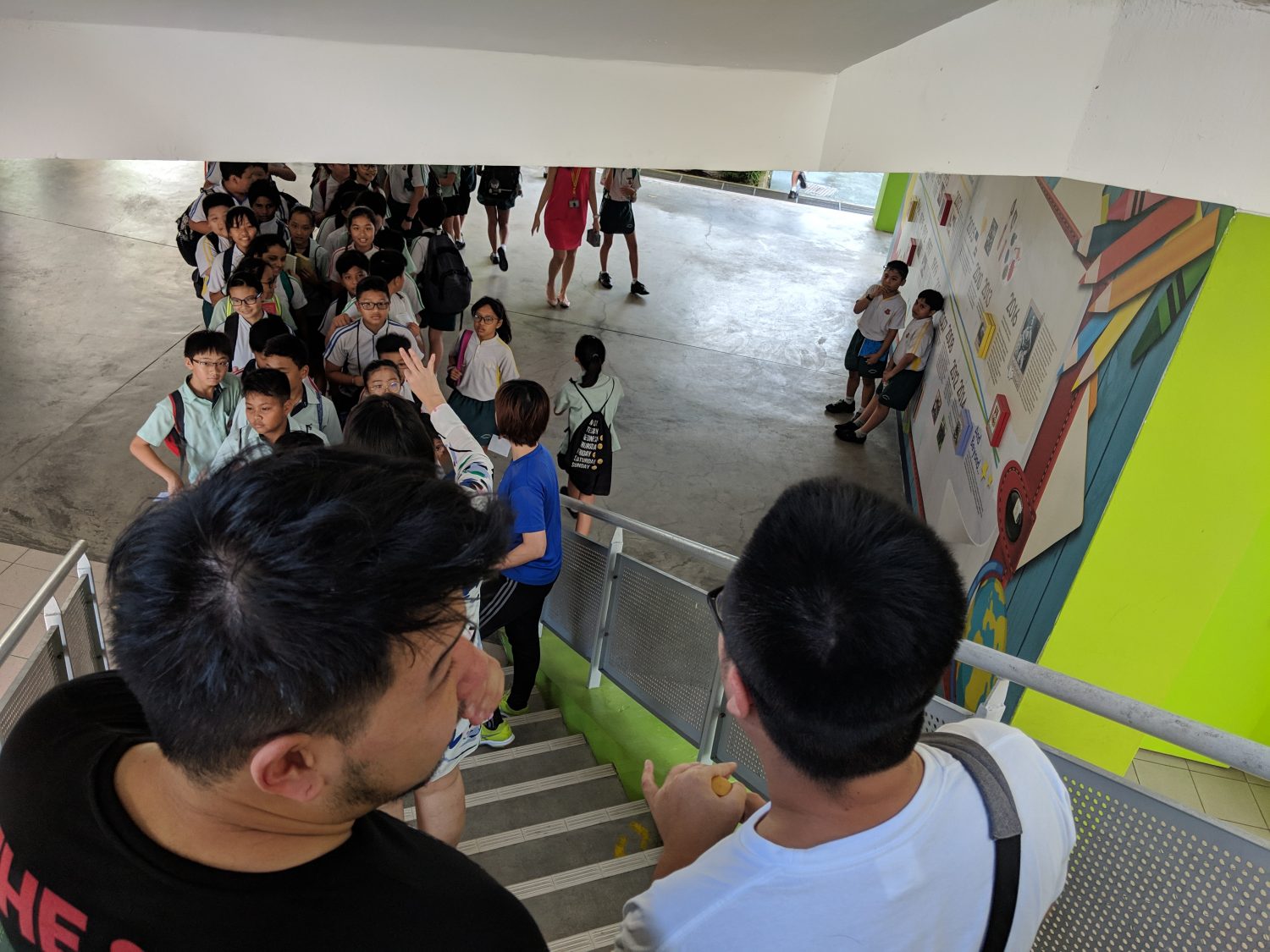 Keep up your enthusiasm guys and girls! We sincerely hope that all of you can find what you love to do in the future, and be able to do what you love.
And well, if you want us to give a talk in your school, convince your teachers to send us a request!
As always, stay tuned to our website updates by liking and following our Facebook page: https://www.facebook.com/Nightowlcinematics/
For any fan art / recommendations / queries for advice that you would like to submit: https://noc.com.sg/submit-content/
And for any business enquiries, send it here: https://noc.com.sg/contact-us/ and we will respond to you as soon as possible!