Here's an exclusive peek into the event where Ryan and Sylvia attended as special speakers!
Have you seen the video where friends talked about Ryan and Sylvia's differences? If you haven't, you should totally head on to YouTube to watch it. The video lets you know more about Ryan and Sylvia personally.
Sylvia and Ryan have very different personalities and characters, whereby Sylvia's the adventurous girl and Ryan's the stay-at-home guy. These 2 people seem so different but yet they fit so well for each other, just like how Dee Kosh described them in the YouTube video "they are just like yin and yang- one can't live without another".
That video was made for Heaven and Earth's launch of Apple+Lemongrass and Mango+Camomile drinks. Just like Ryan and Sylvia, the new drinks unexpectedly are awesome combinations. The launch event was held last week and the quirky couple attended as the special speakers, where they got to talk more about their lives together.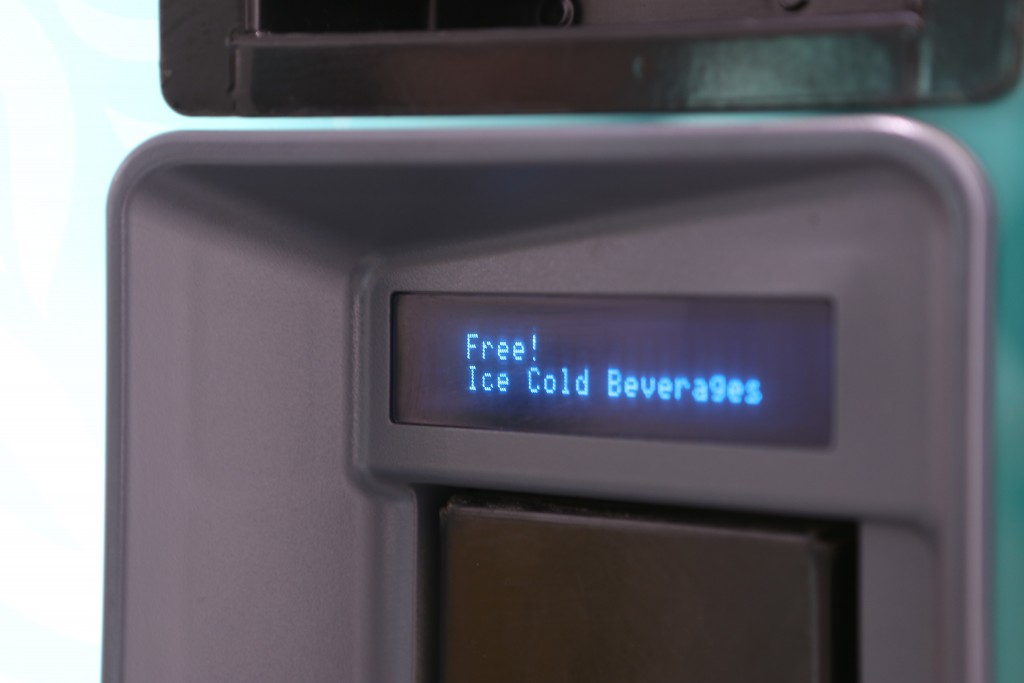 Side track a bit. There were 2 vending machines where we got to try the new drinks in bottles- all we got to do was just to press the button. It was a magical feeling, by just being able to get free drinks from a vending machine. Don't even have to dig for coin to put into those machines. Just press a button only!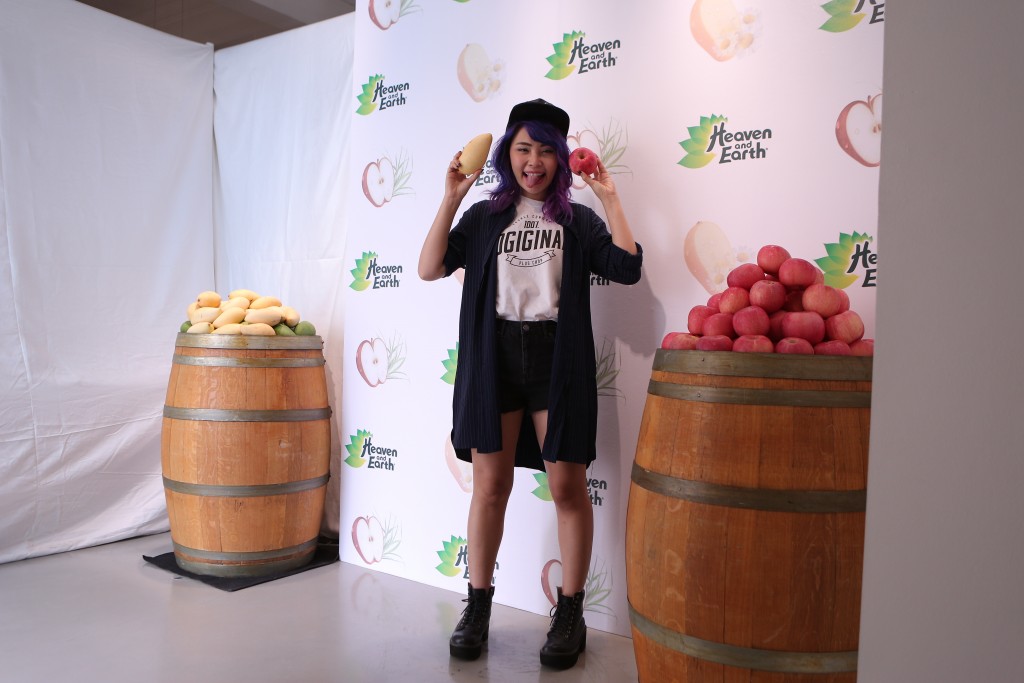 Mama Owl enjoying herself at the event, looking cute too! And, the apples and mangoes you see there are all real. They look sooo tasty with water droplets on the surface and under those spotlights. I was so tempted to take bite in them.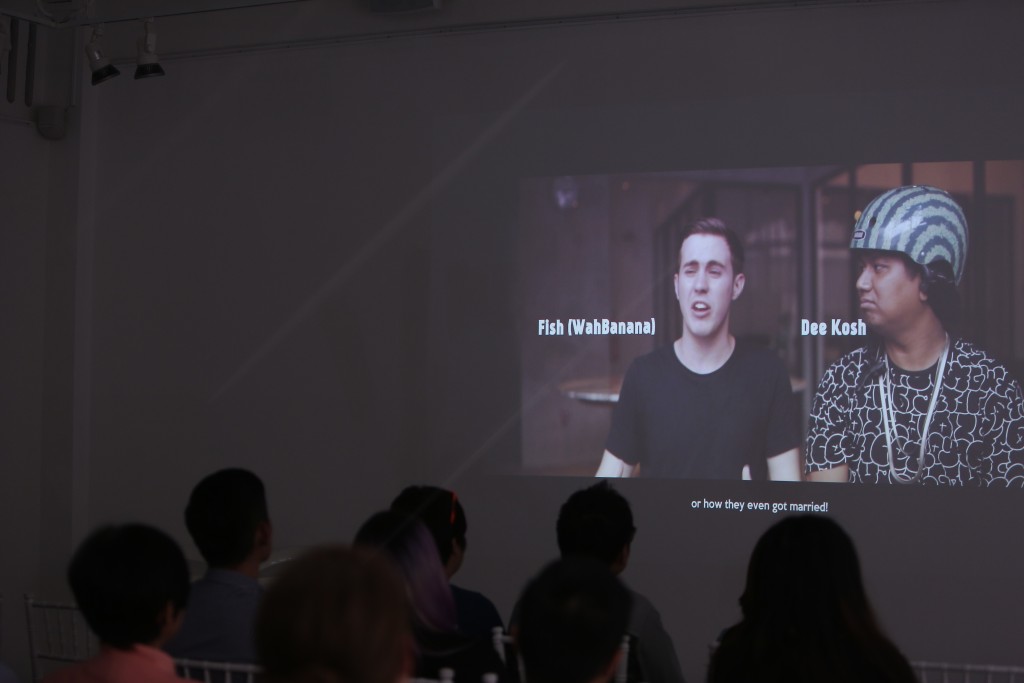 A preview video was shown during the event. And if you haven't already seen the full video on YouTube, just letting you know that there are many YouTubers like Ryan Higa, JianHao and many others who shared their experiences working with Ryan and Sylvia. Just like how you see Fish and Dee Kosh on the screen! 🙂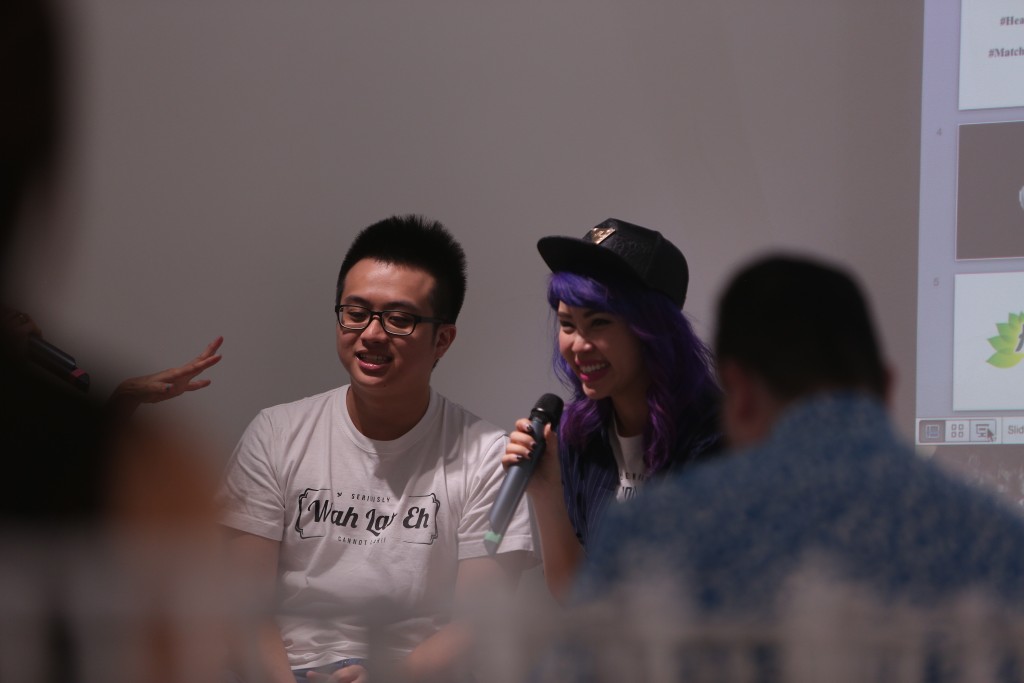 Sylvia smiling so sweetly while answering the questions from the MC. There were many sweet moments during the interview. Just like when they answered how they met. Personally I don't think it's a super sweet one but how the story developed from there is just awwww…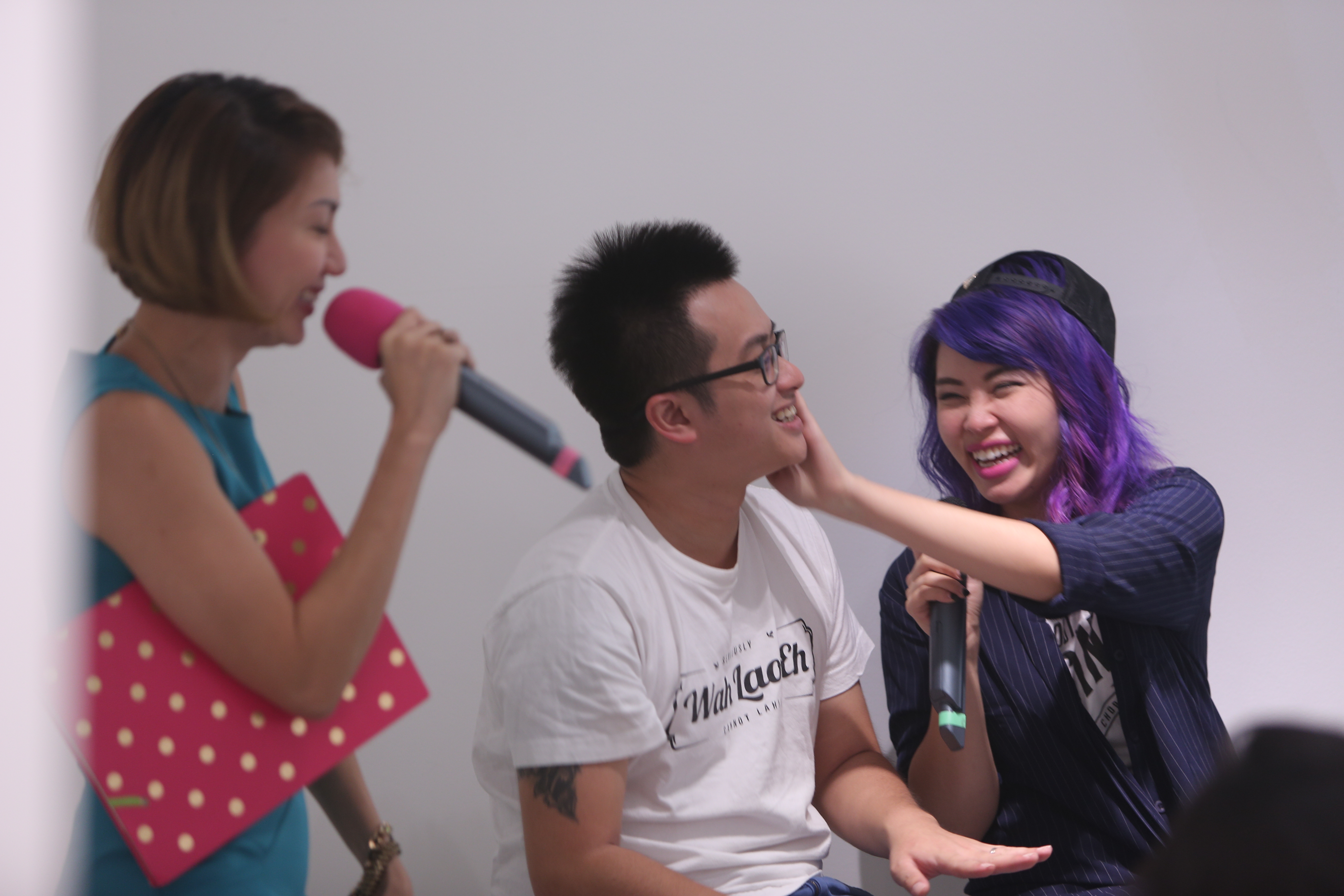 The sweet interaction between Sylvia and Dabao when he answered a question with an unexpectedly sweet answer. The MC asked "What's the thing on your mind everyday?" and he answered "Winning her over". Too sweet can! He even received applause from the audiences just because it's simply too sweet already!! 🙂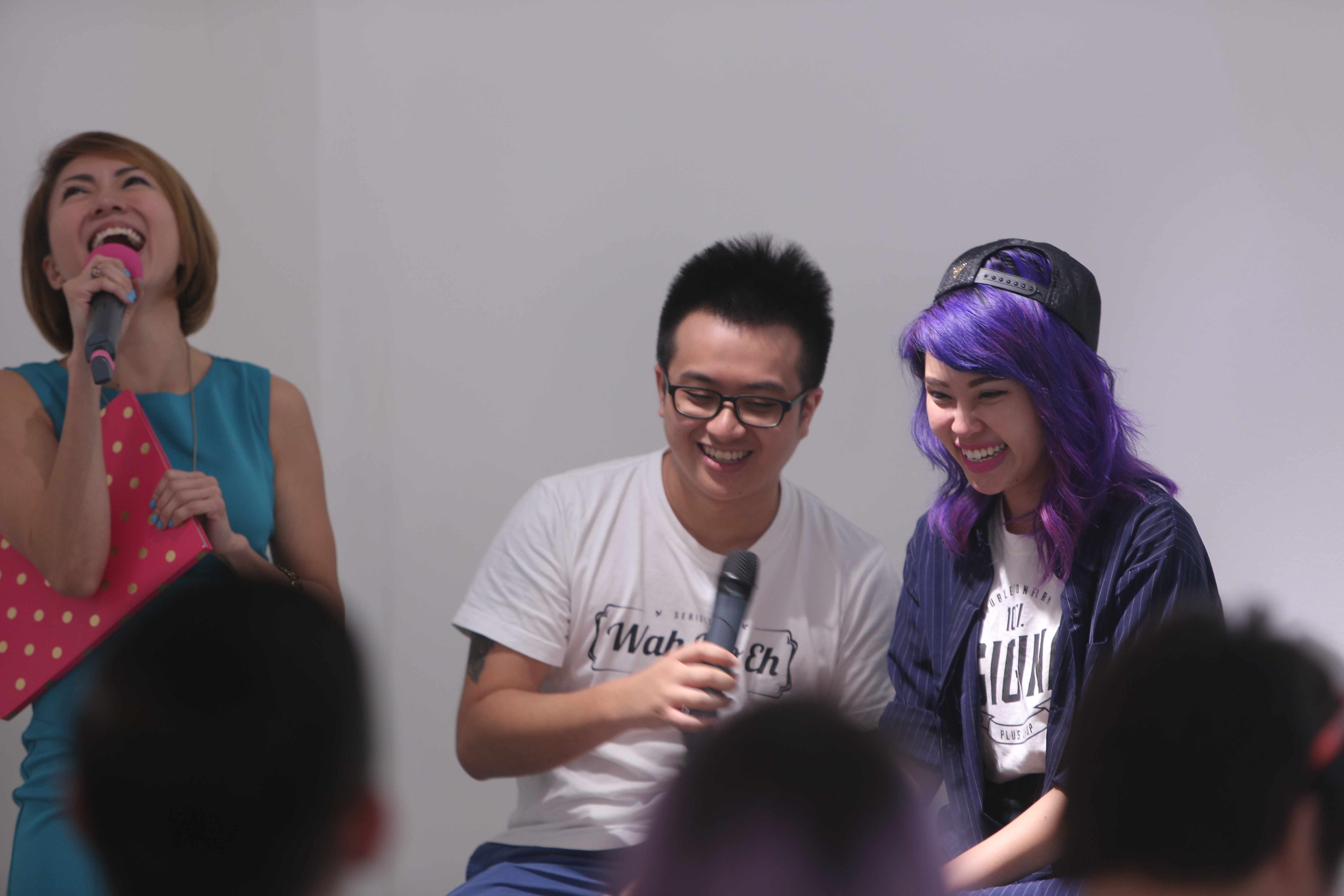 The couple also shared some stories about their relationship with JianHao, like how Ryan hated JianHao in the first place and only started to like him after having worked with him. Now the relationship grew into something more than just friendship (I know what you are thinking but it's family) -they became like a family. JianHao even has the keys to their house. There was once when JianHao went into Ryan's house and took the chocolate from the fridge and left, after that he texted Ryan saying that he took his chocolates. Ryan replied him by saying "Yes I know, I was there". So what happened was that Ryan saw everything as he was at his table.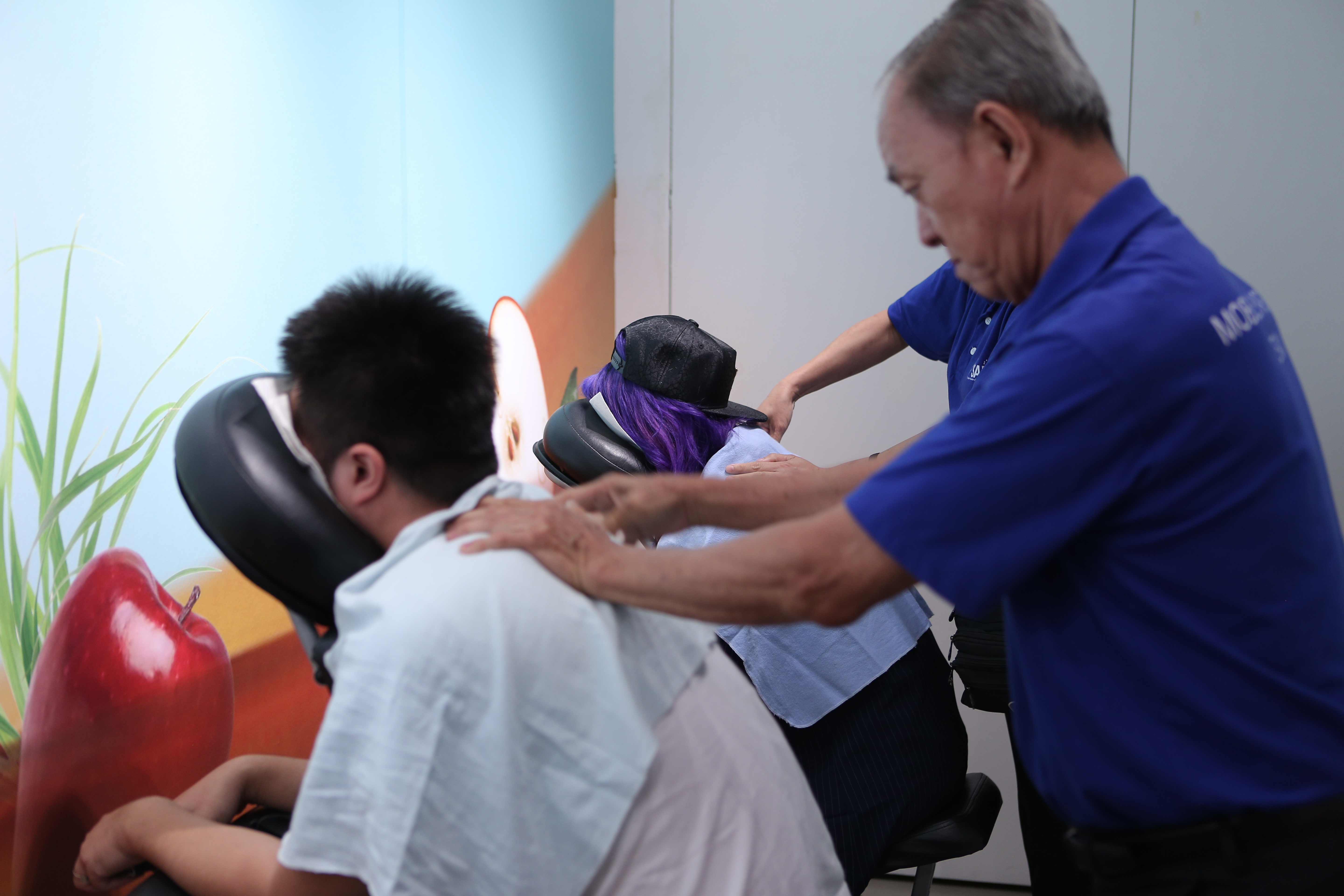 There were even masseurs at the event to provide a relaxing experience. In the midst of their busy lives, Ryan and Sylvia got to take some time off to relax themselves. And one of the thing that they mentioned during the interview was that Ryan likes to stay at home, if not he would like to go out to do spa therapies. I think this is the perfect event for him 🙂

That's all for now! Now that you have some glimpse into their private lives, hope you guys understand how hardworking and how much effort they put into each and every videos you see on the NOC YouTube channel. Be sure to support them by subscribing to the Ryan Sylvia channel! Or you can even purchase a NOCtee from our online shop! Stay tuned for the new video coming out Sunday 3pm! 😀