A long waited Nailed It episode is out today and we have our ever flamboyant, R-rated Naked Chef Syasya on the show with us to prepare a good Beef Stroganoff!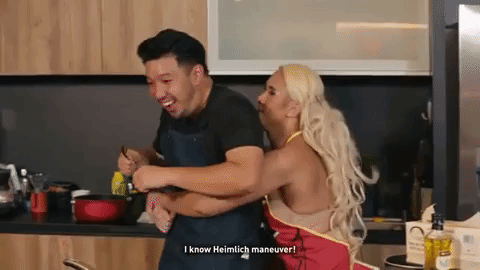 Watch the video below if you want to find out what else is Syasya capable of in this episode, and definitely look out for Aiken's atrocious unhygienic habits in this episode! And our special producer makes an appearance in this episode!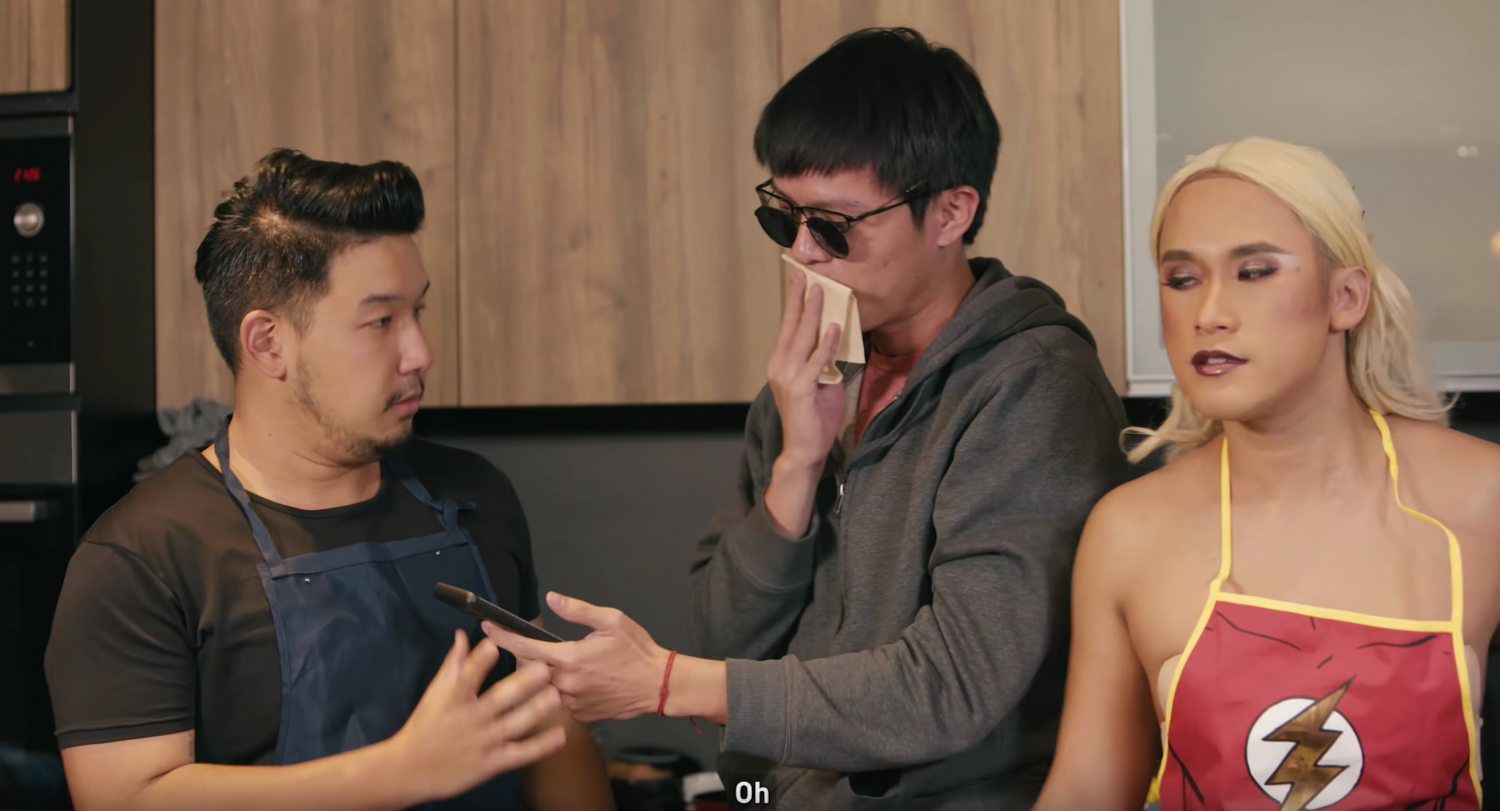 And if you've already watched the video, and want to know how to make beef stroganoff for yourself, here is the 12-steps recipe (Source) for your reference! And don't worry, you won't need to memorise it in 15 seconds.
Ingredients:
300g sliced short ribs
120g pappardelle (wide egg noodles)
60g Farmers Union Greek Style Yogurt
20ml cream
200g swiss brown mushrooms (sliced)
20g shallots (minced)
10g garlic (minced)
50ml cognac
1 tsp worcestershire
1 tsp dijon mustard
1 tbsp all purpose flour
300ml beef broth
5g flat leaf parsley (chopped)
¼ tsp cracked black pepper
¼ tsp salt (to taste)
1 tbsp oil
4 tbsp butter

Steps:
Cut 300g sliced short ribs into 5cm lengths. Slice 250g Swiss brown mushrooms.
Heat 1 tbsp oil in heavy bottom skillet until smoking hot. Sear beef in a single layer until browned on both sides, about 1 minute per side. Dish out and set aside.
In a bowl, whisk together 300ml beef broth, 1 tsp Worcestershire sauce, 1 tsp Dijon mustard, ¼ tsp salt and ¼ tsp cracked black pepper. Set aside
Into the same skillet, on medium heat, add 2 tbsp butter. Saute mushroom until fragrant and brown.
Add 1 tbsp butter, saute 20g minced shallots and 15g minced garlic saute until translucent.
Sprinkle in 1 tbsp flour and stir to cook for 30 seconds.
Add 50ml Cognac to deglaze the pan, scraping up the browned bits. You can also use a small amount of beef broth if you don't want to use alcohol.
Pour the beef broth mixture into the pan, stir and let it simmer for about 2 minutes, stirring occasionally.
Mix in 60g Farmers Union Greek Style Yogurt and 20ml cream. Stir until combined.
Cook 120g pappardelle according to packet instructions. Drain and toss with remaining 1 tbsp butter.
Return the beef back into the skillet, stir to combine. Season with kosher salt and pepper to taste.
Add pappardelle and 5g chopped flat leaf parsley into the sauce. Mix well until the sauce coats the pappardelle. Serve immediately.