Golly! Is that the time? Yesss it's Food King day everyone! And in this week's episode, we are going to join the crowd and try our hands on some awesomely exciting food from the new Shilin Night Market at Turf Club. Oh wait! Before we start, we want to wish Aiken a happy belated birthday! And we got something special for him… We can't wait to see his reaction!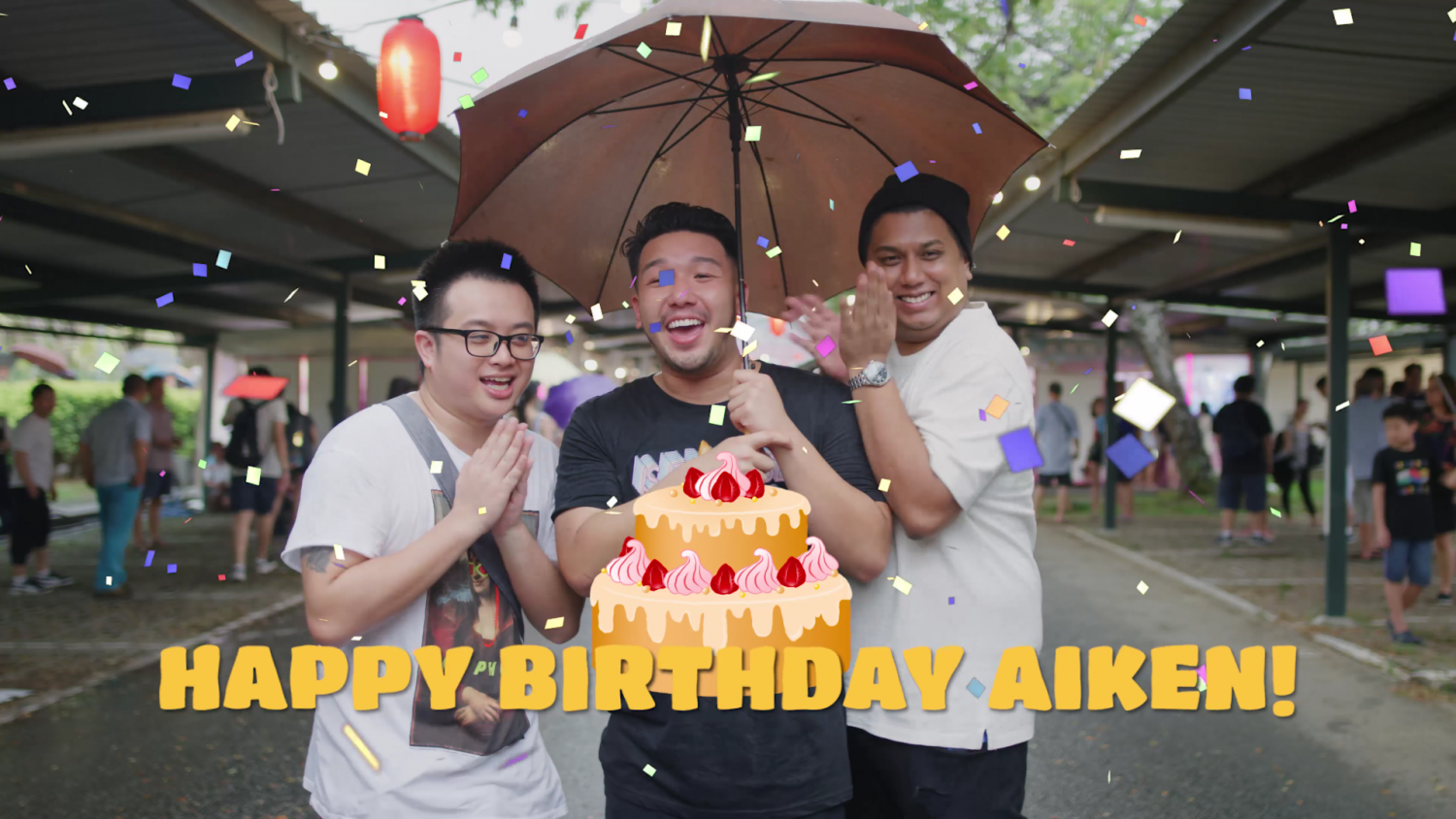 Surprise Aiken!! Wow, look at his ecstatic face… We absolutely nailed it.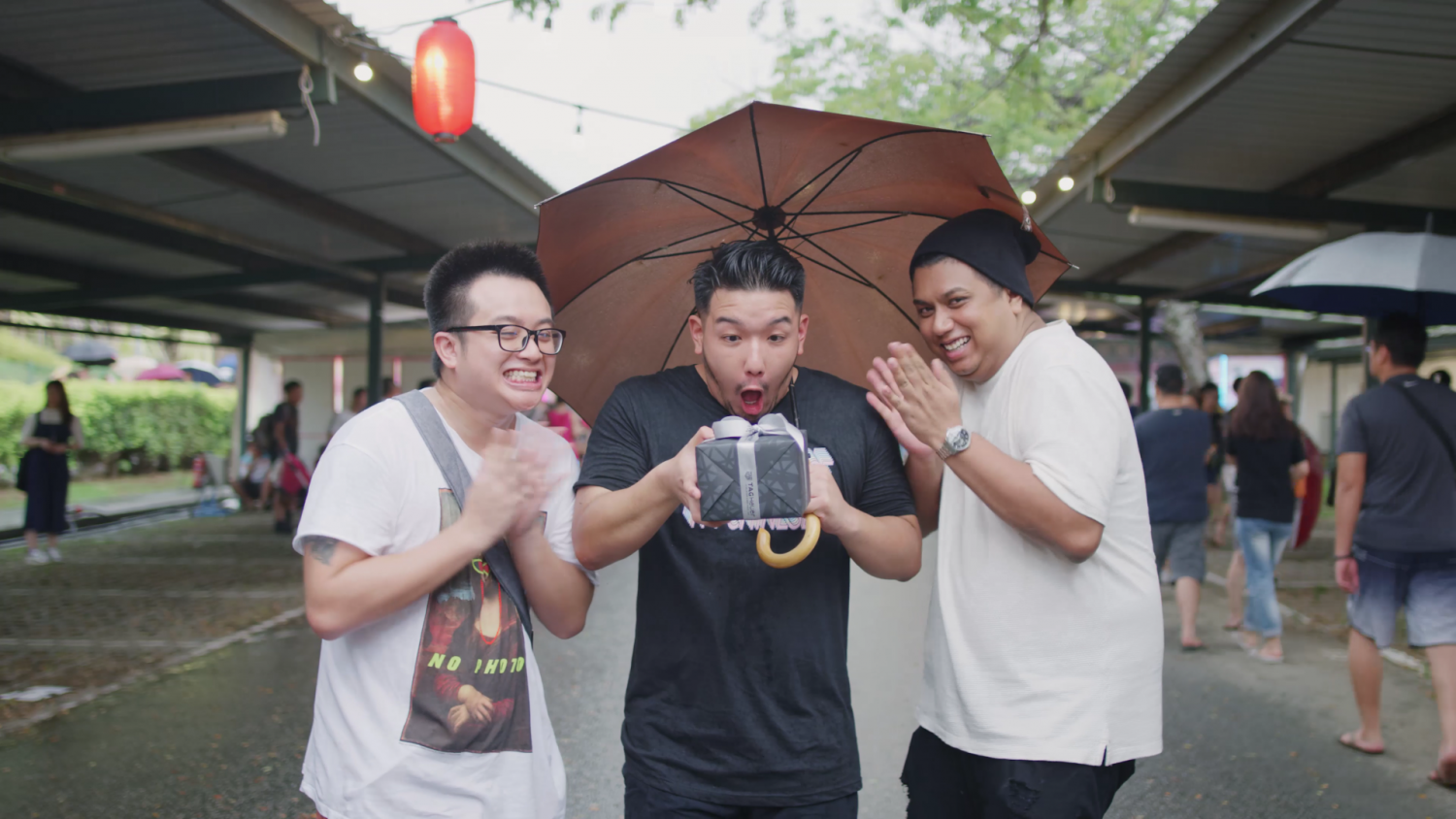 Yep he love this mystery present! Wonder what we got for him? Stay till the end to find out. Now on to the foooood!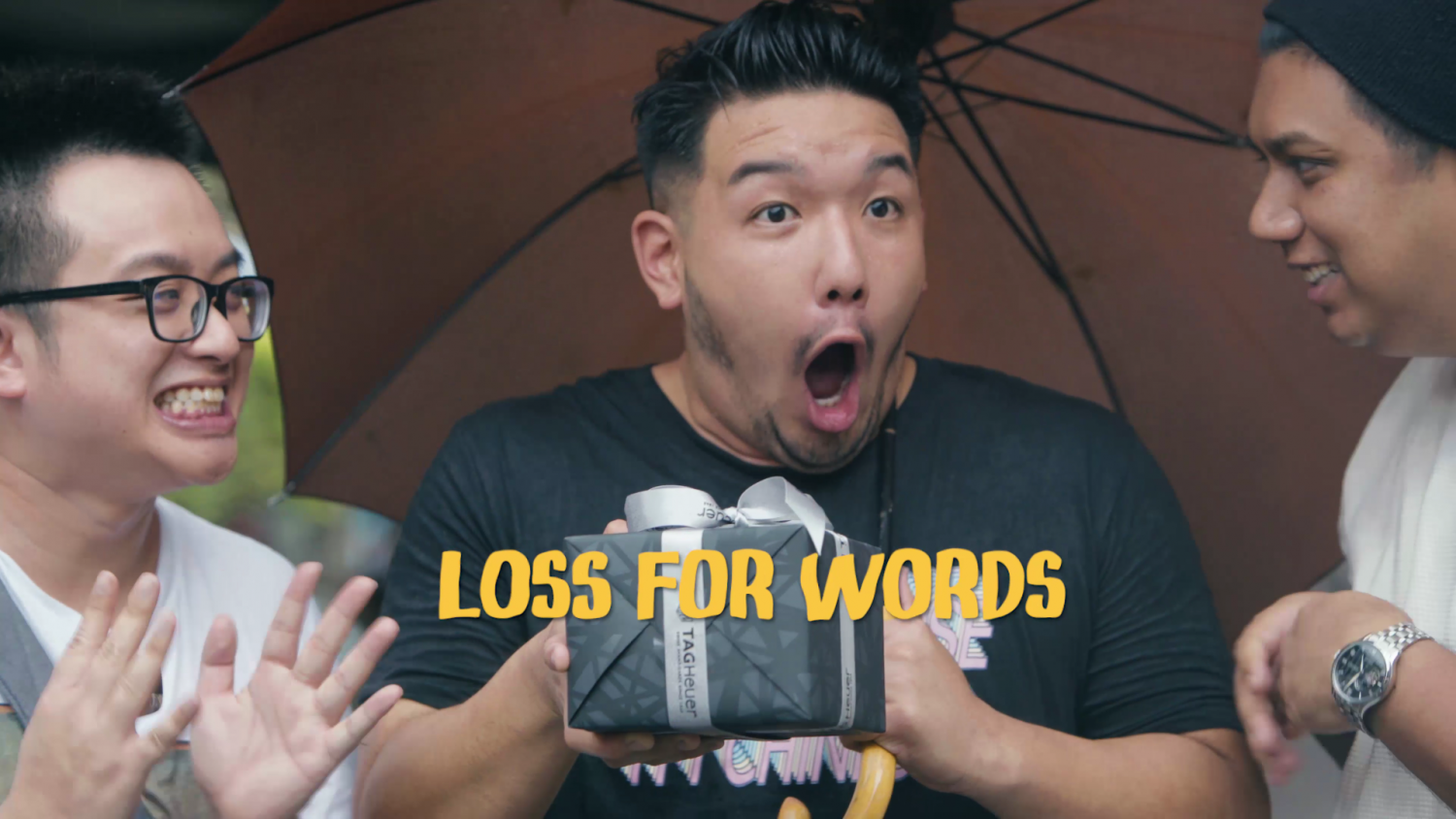 This is no doubt one of the most highly anticipated events for foodies this year. Organized by Invade, the people who brought us ArtBox, this one-of-a-kind pop-up market sees a stellar lineup of stalls that will satisfy all your cravings in one place.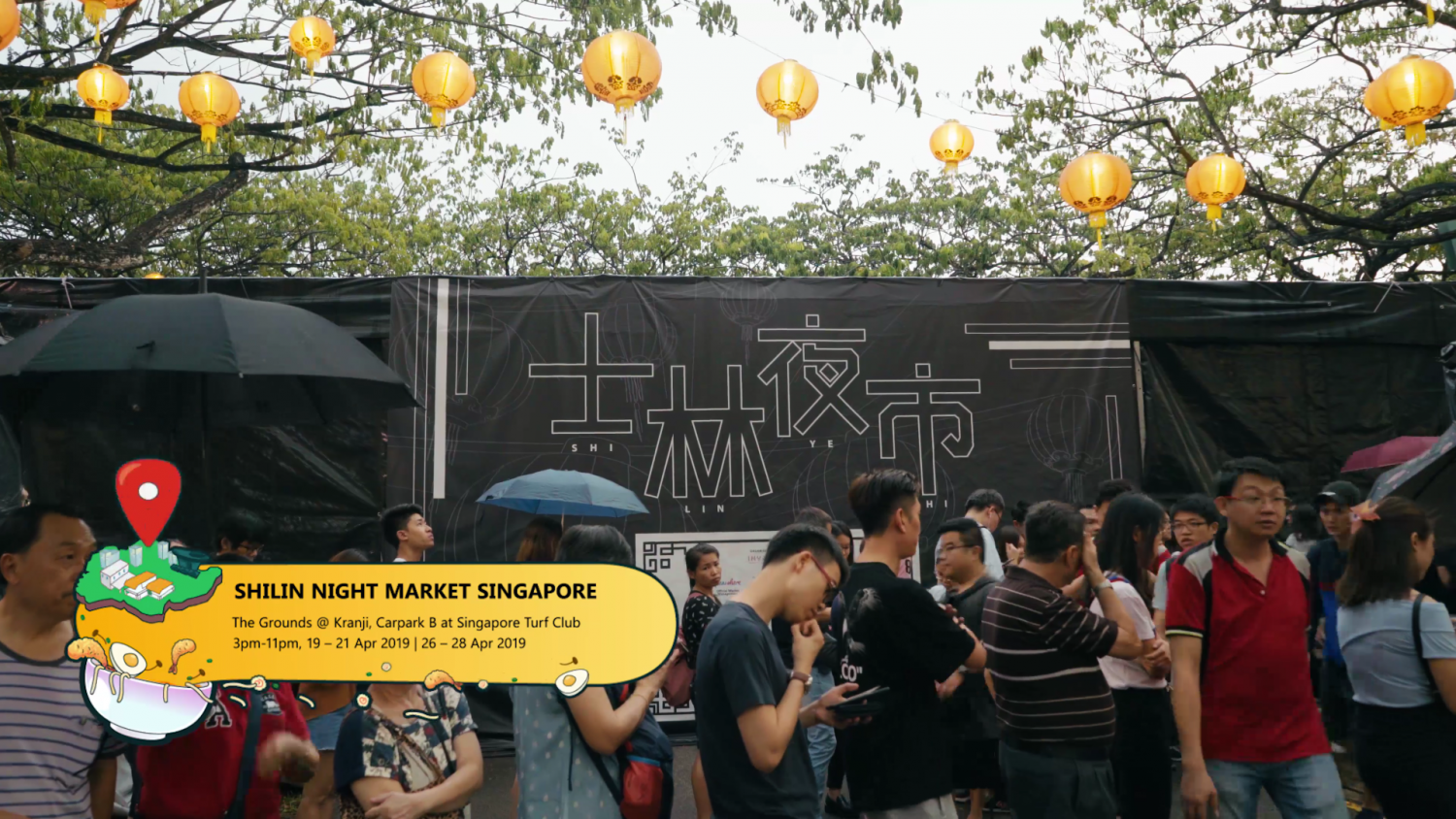 There will also be a handful of popular Taiwanese retail and food stores coming down to Singapore for the very first time!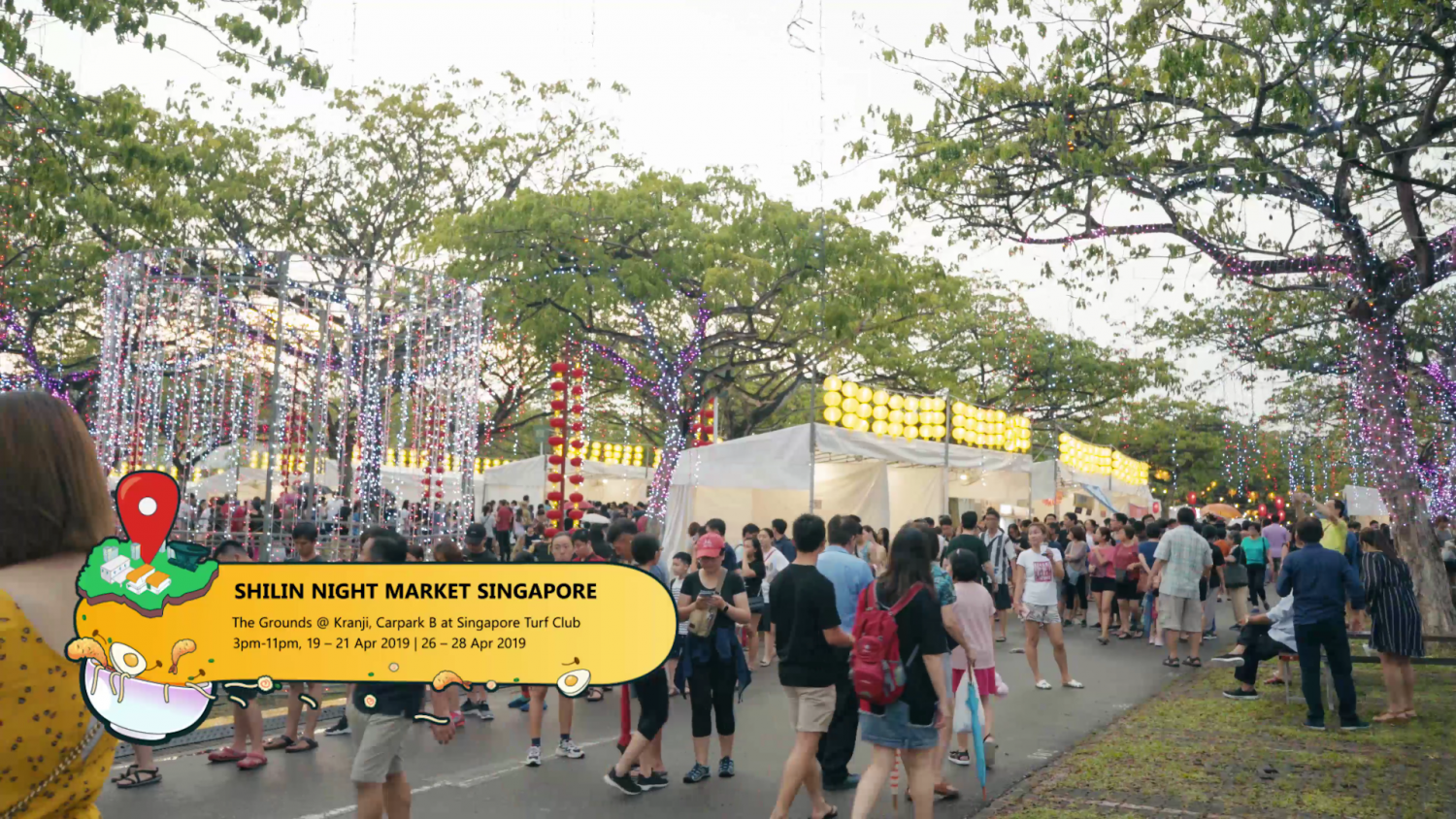 From unique bubble tea and XXL fried chicken to hearty, slurp-worthy noodles, this night market has it all.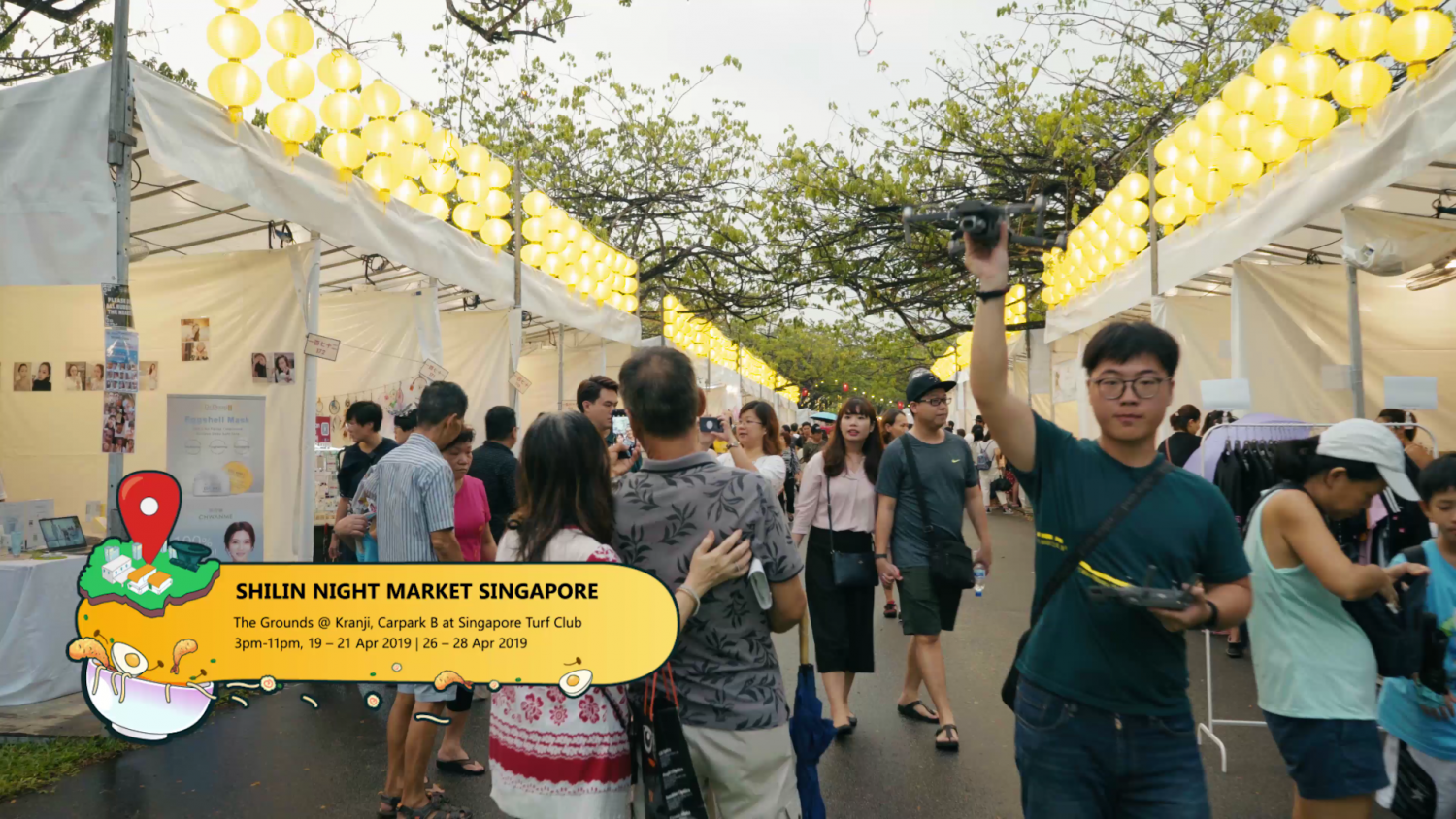 Pop up artisan stores, beautiful themed lanterns, live music performances, arcade games and even movie screenings, there's something for everyone here.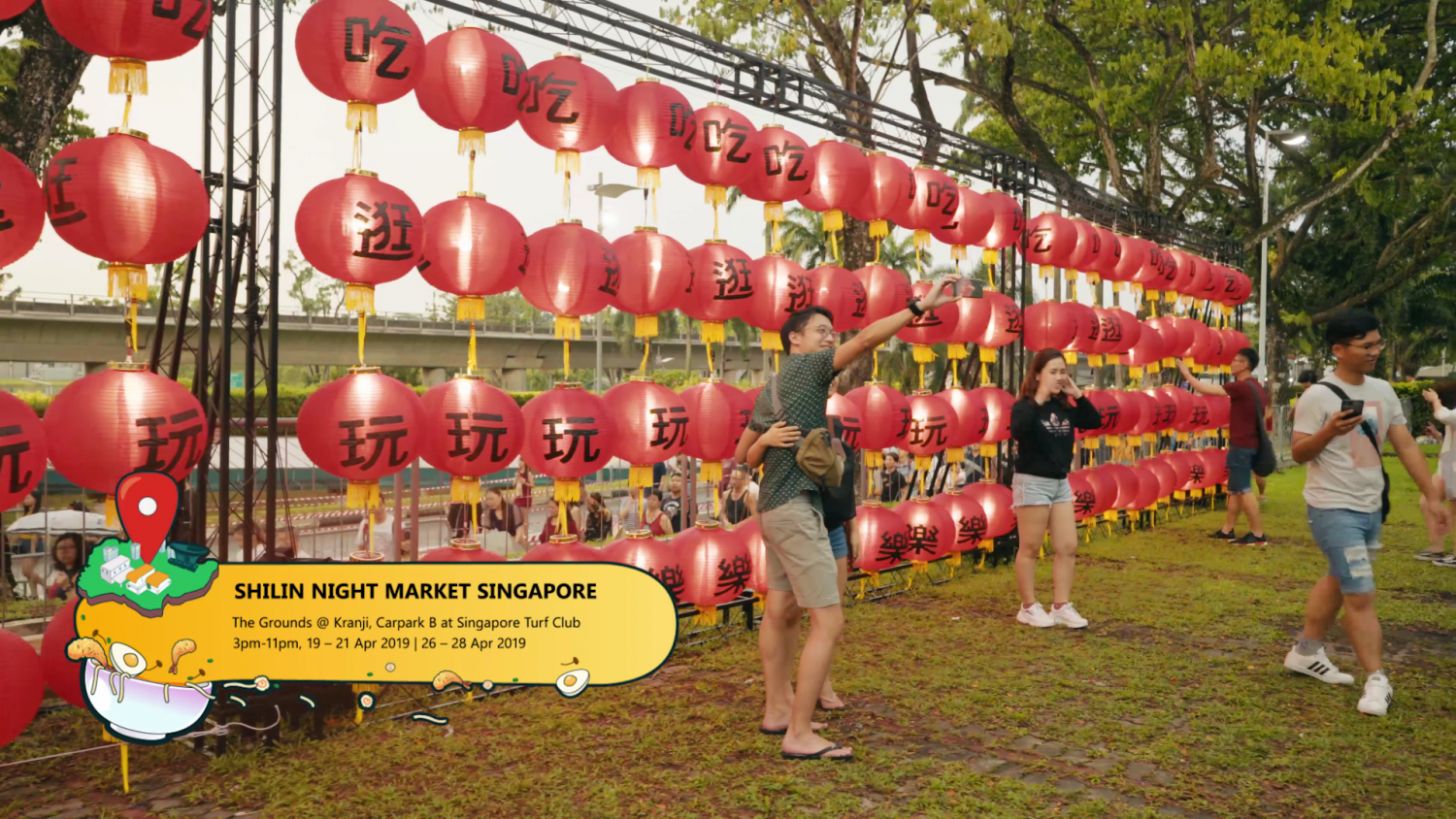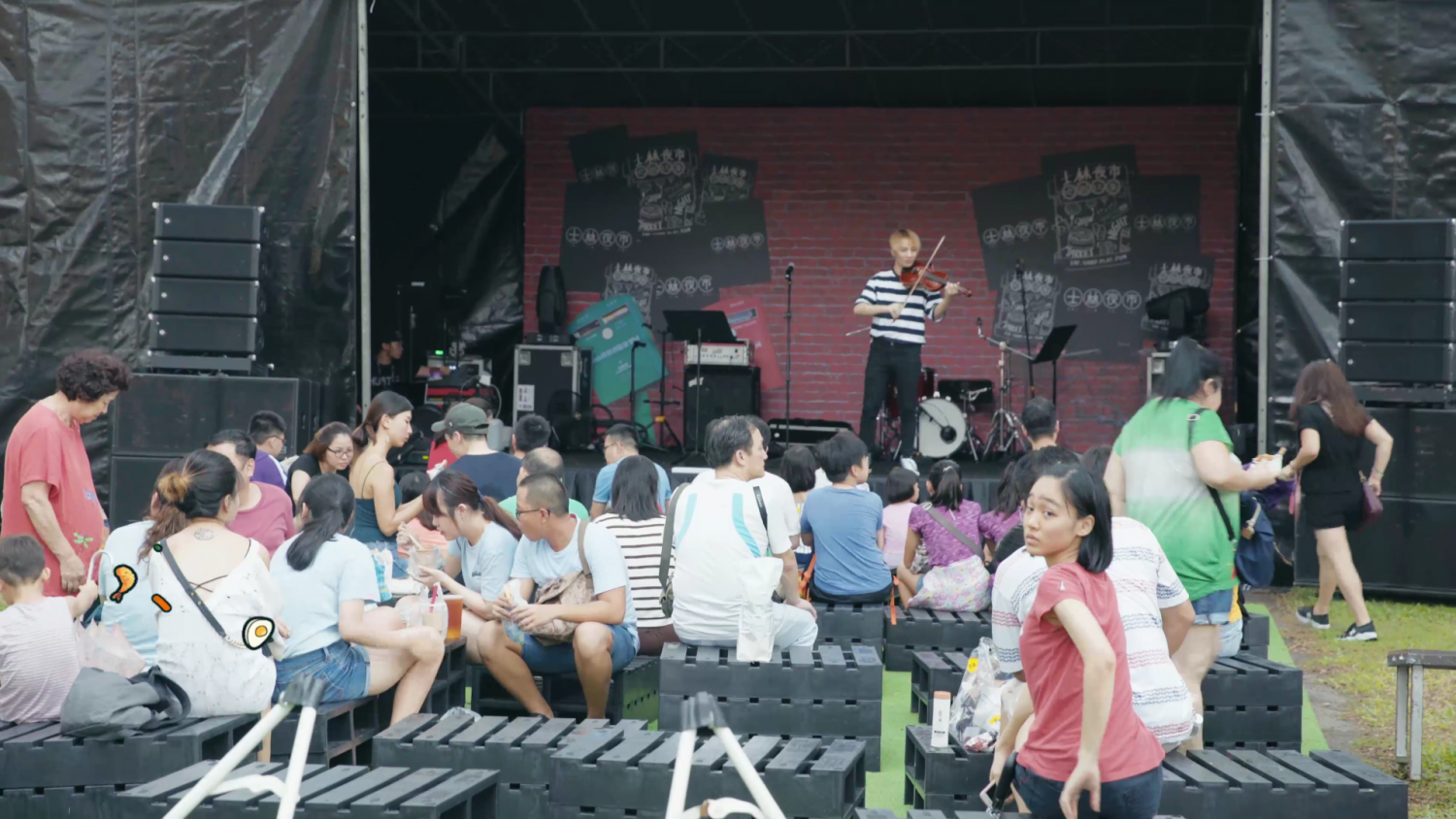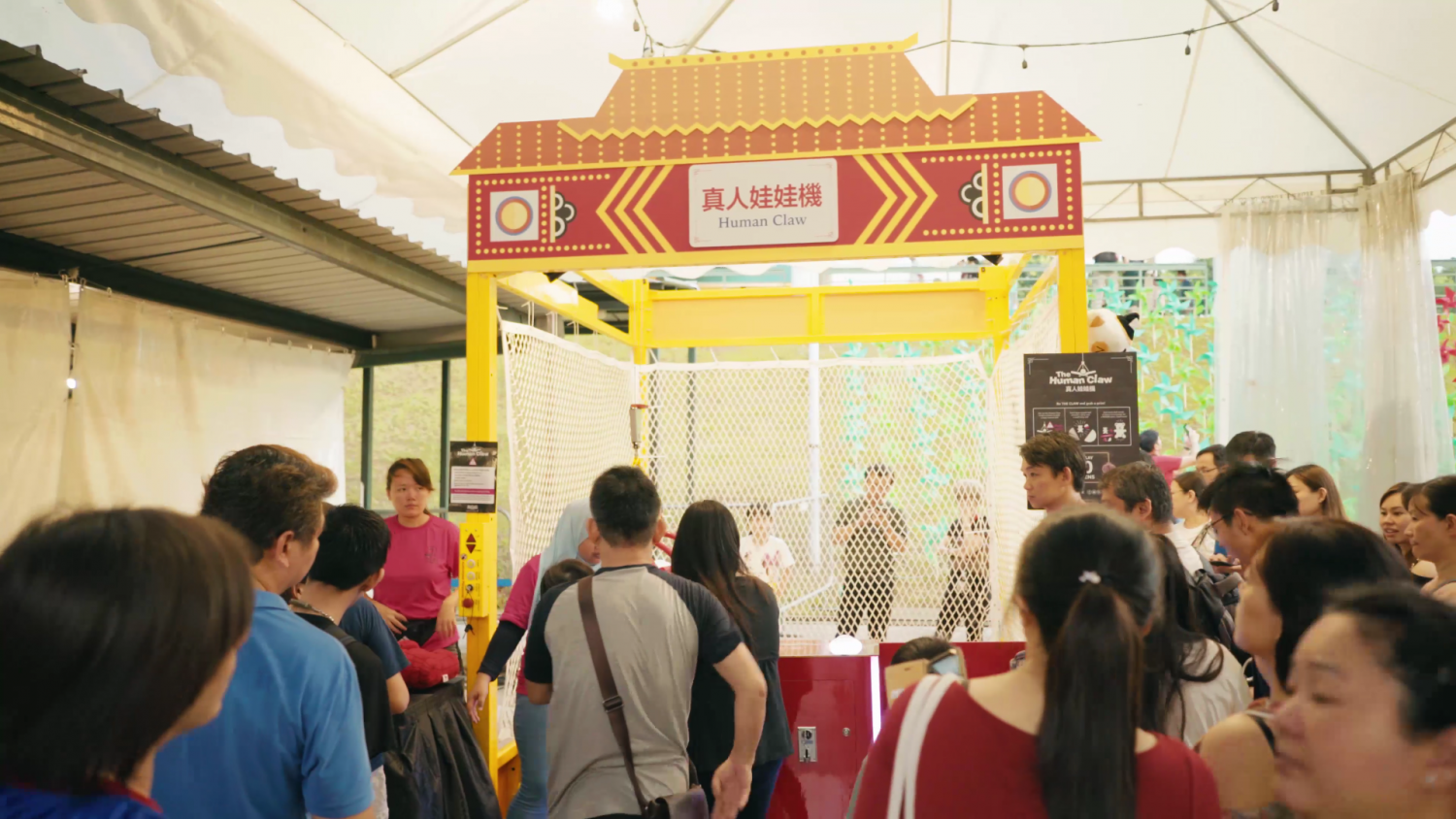 SHILIN NIGHT MARKET SINGAPORE

The Grounds @ Kranji 
Carpark B at Singapore Turf Club, 1 Turf Club Avenue, Singapore 738078
3PM to 11PM, 19 – 21 Apr 2019 | 26 – 28 Apr 2019
We are finally done queuing and we can't wait to sink our teeth into these delightful Taiwanese treats right in front of us. Stop drooling already!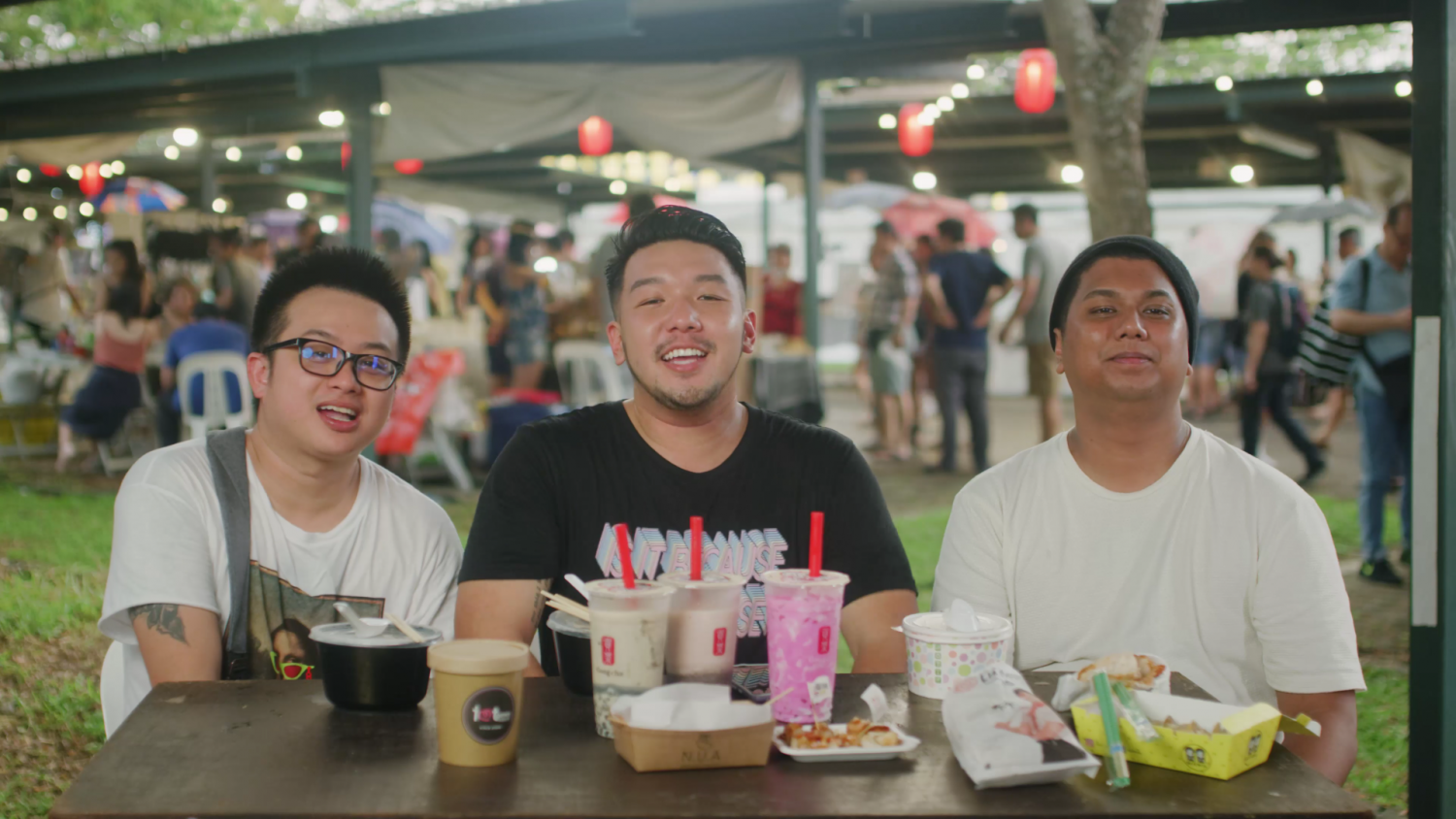 The first thing we're going to try will be something really familiar with all of you… Gong Cha!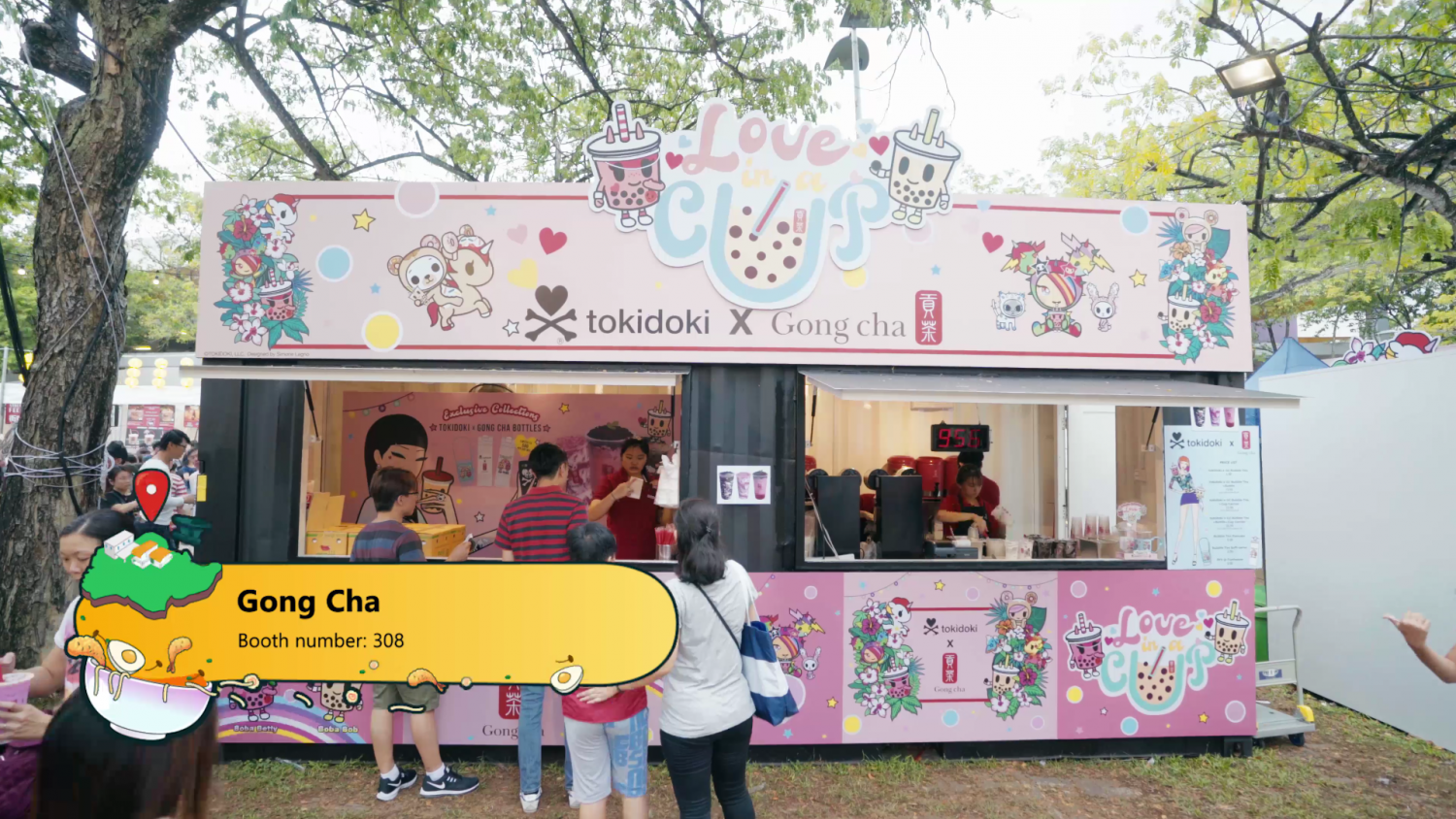 But before you scream "Not Again!", here's something you've never seen or tried before…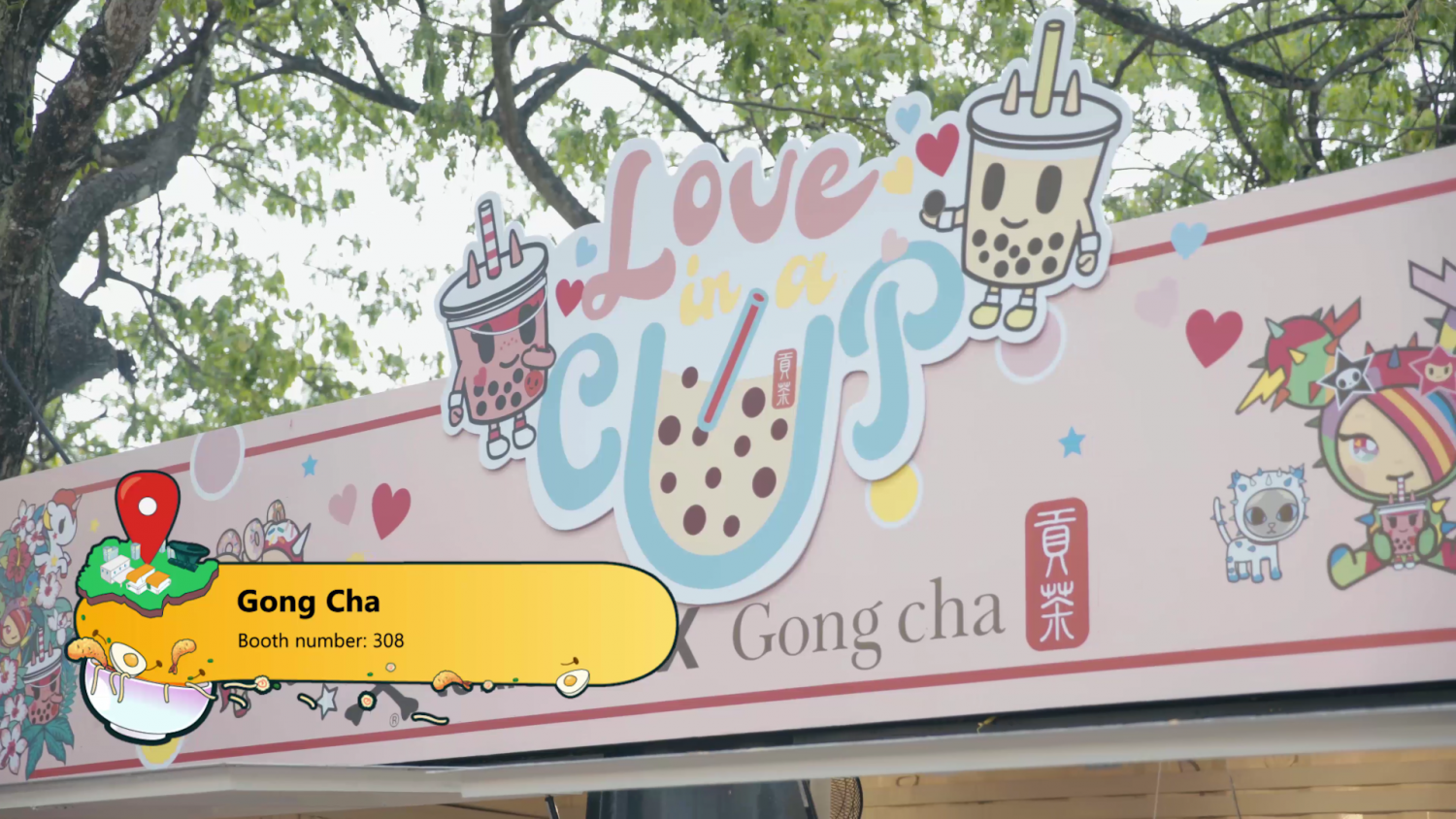 Introducing the Bambu Boba, or Sesame Oolong with Black and White Pearls. You get all the sesame bits inside, giving a nice crumbly texture and feel to it. Basically it's like a cake in a drink. Yums!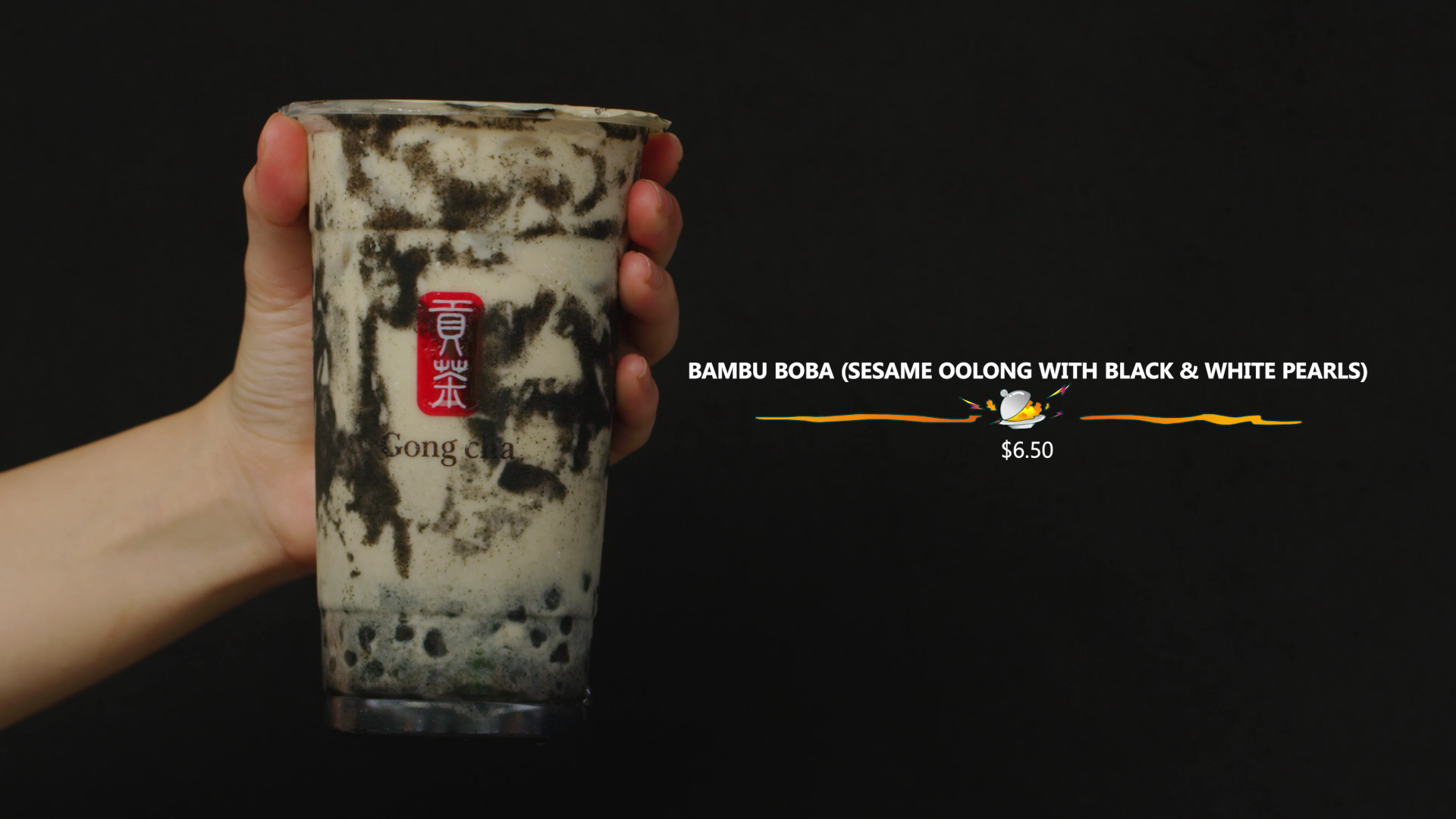 Bandung anyone? Nah just kidding. This pinkish drink is actually made with dragonfuit blended in ice latte. How interesting. The taste doesn't really stand out though.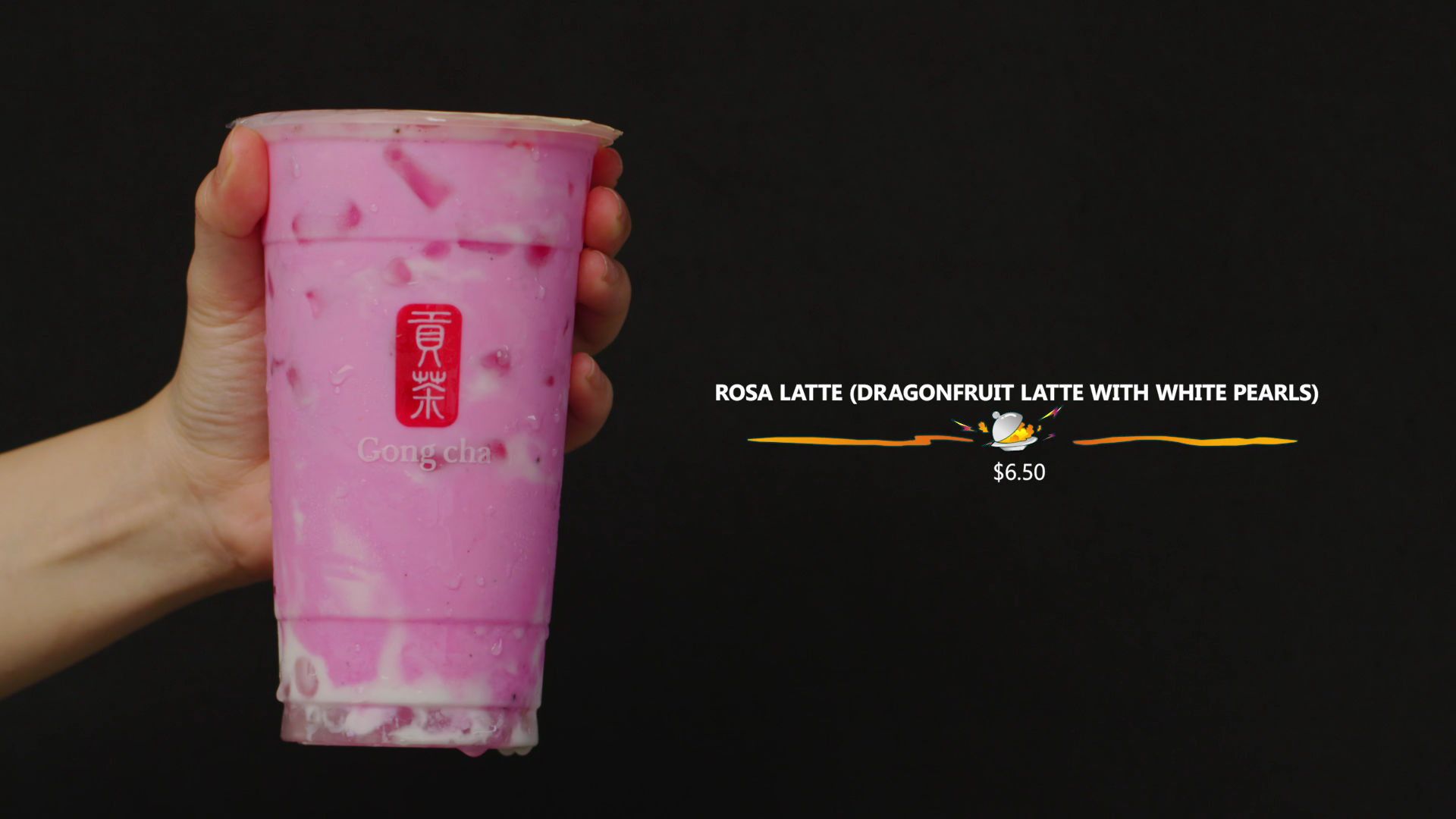 If you love strawberry, berry puree and oreo blended together in your beverage, then you gotta try this Berry Biscotti. In fact, this taste very much like strawberry shortcake milkshake! So very sweet and velvety. Wow!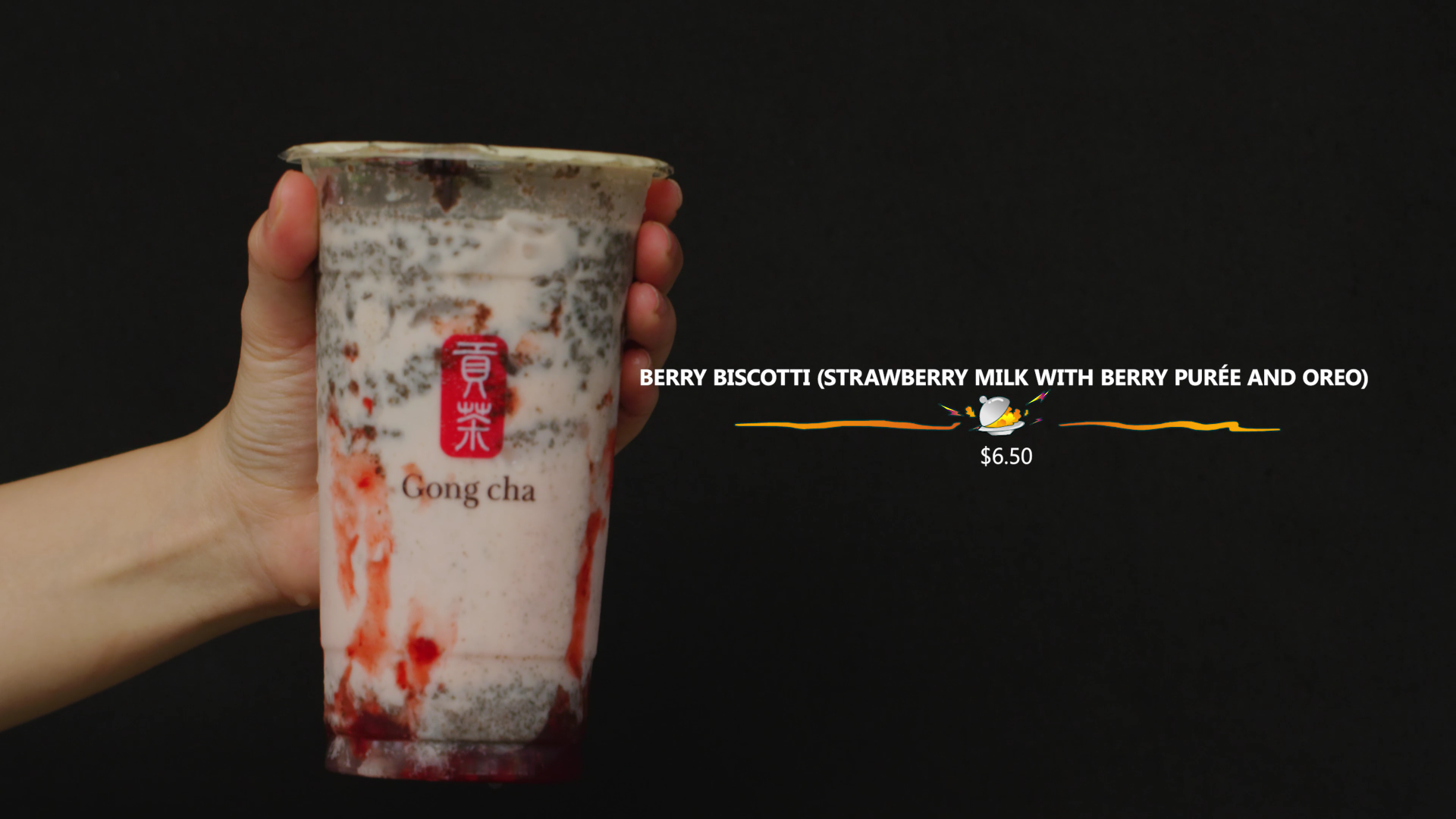 These unique drinks are exclusive only to this event.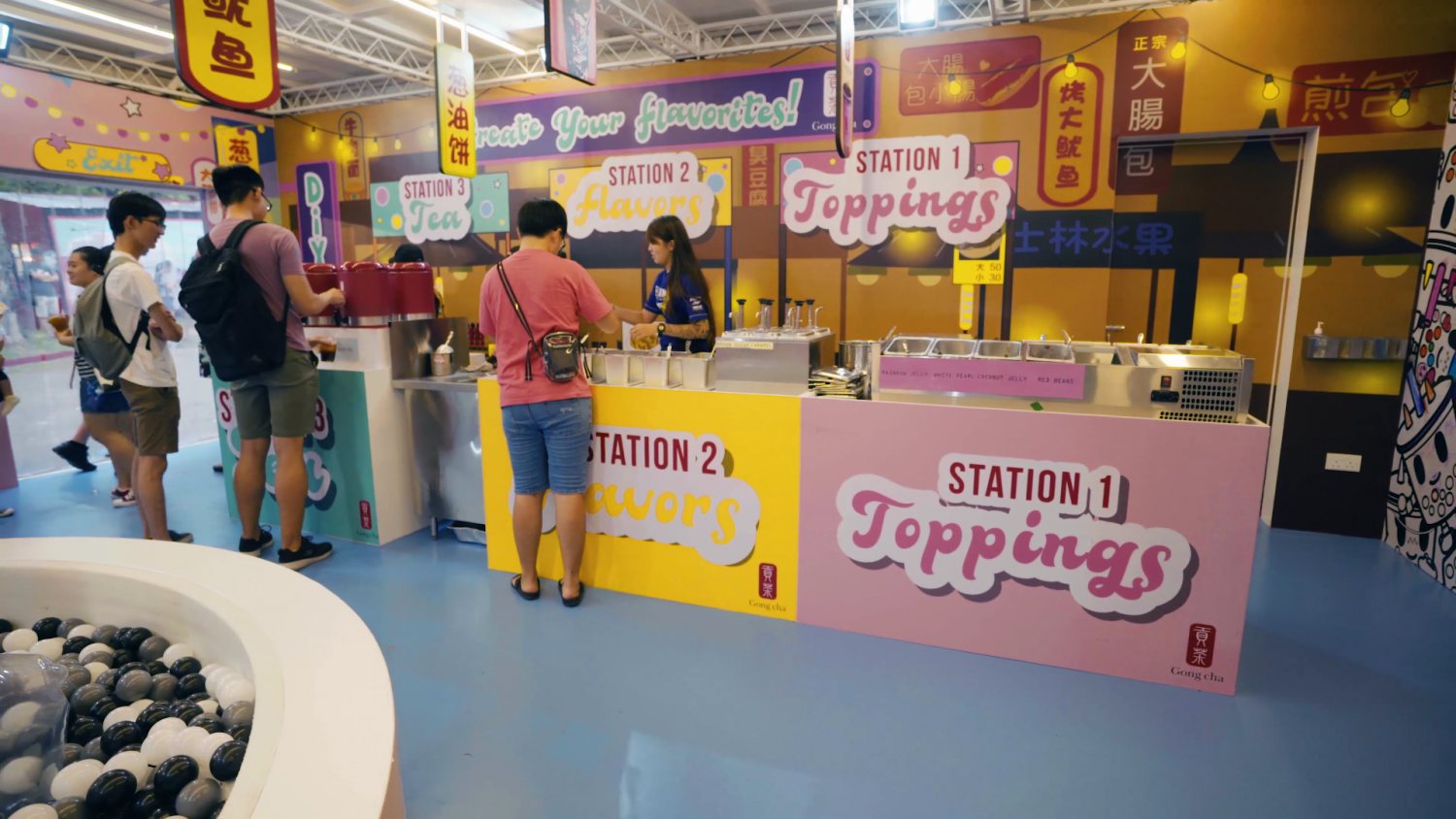 So if you're a fan of sesame, berries or dragonfruit, you should come and check them out before the event ends.
GONG CHA

Booth Number: 308
Now on to the food! And we are now at N.U.A where we will be having Fried Milk! Yes you hear us right.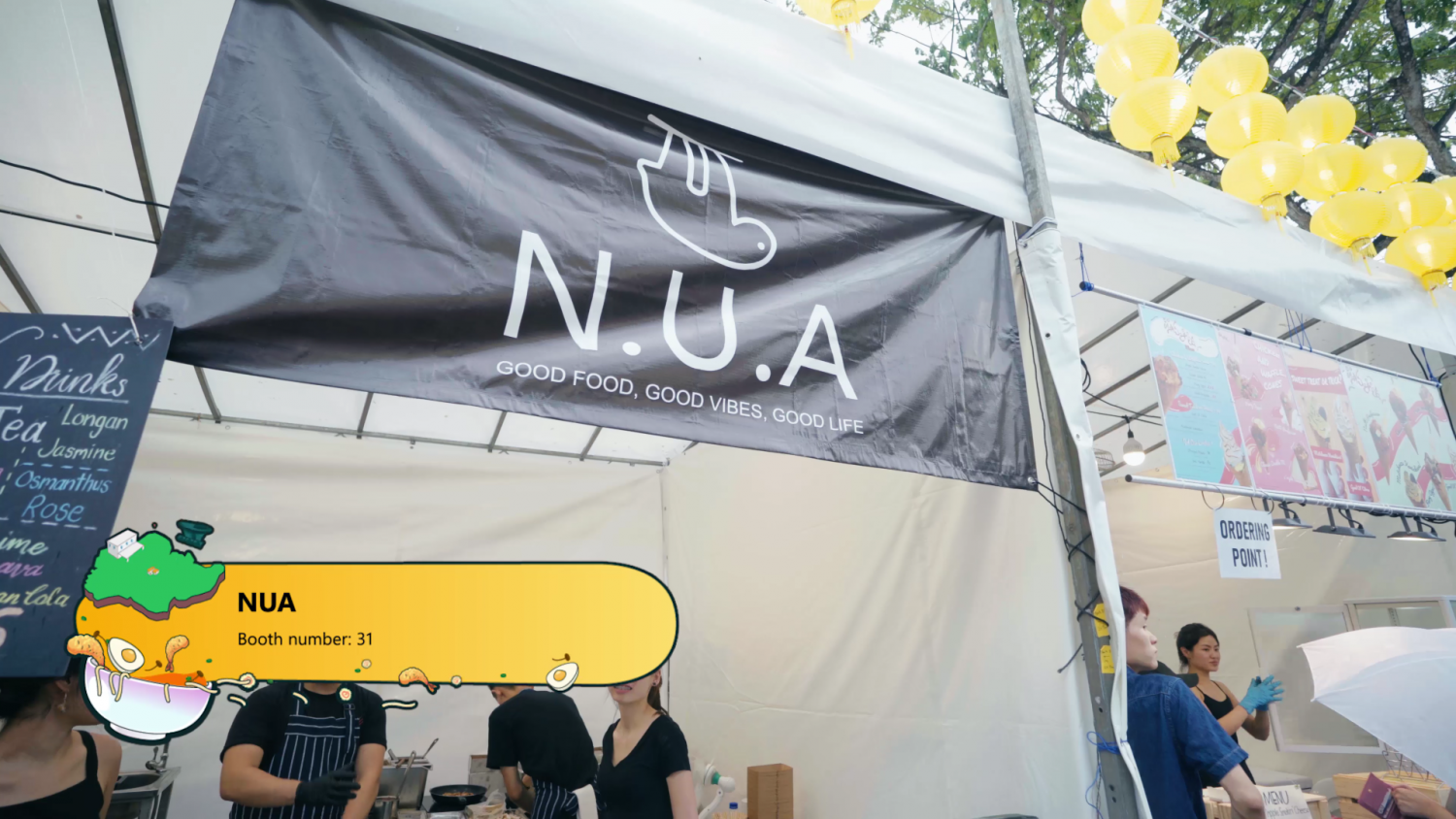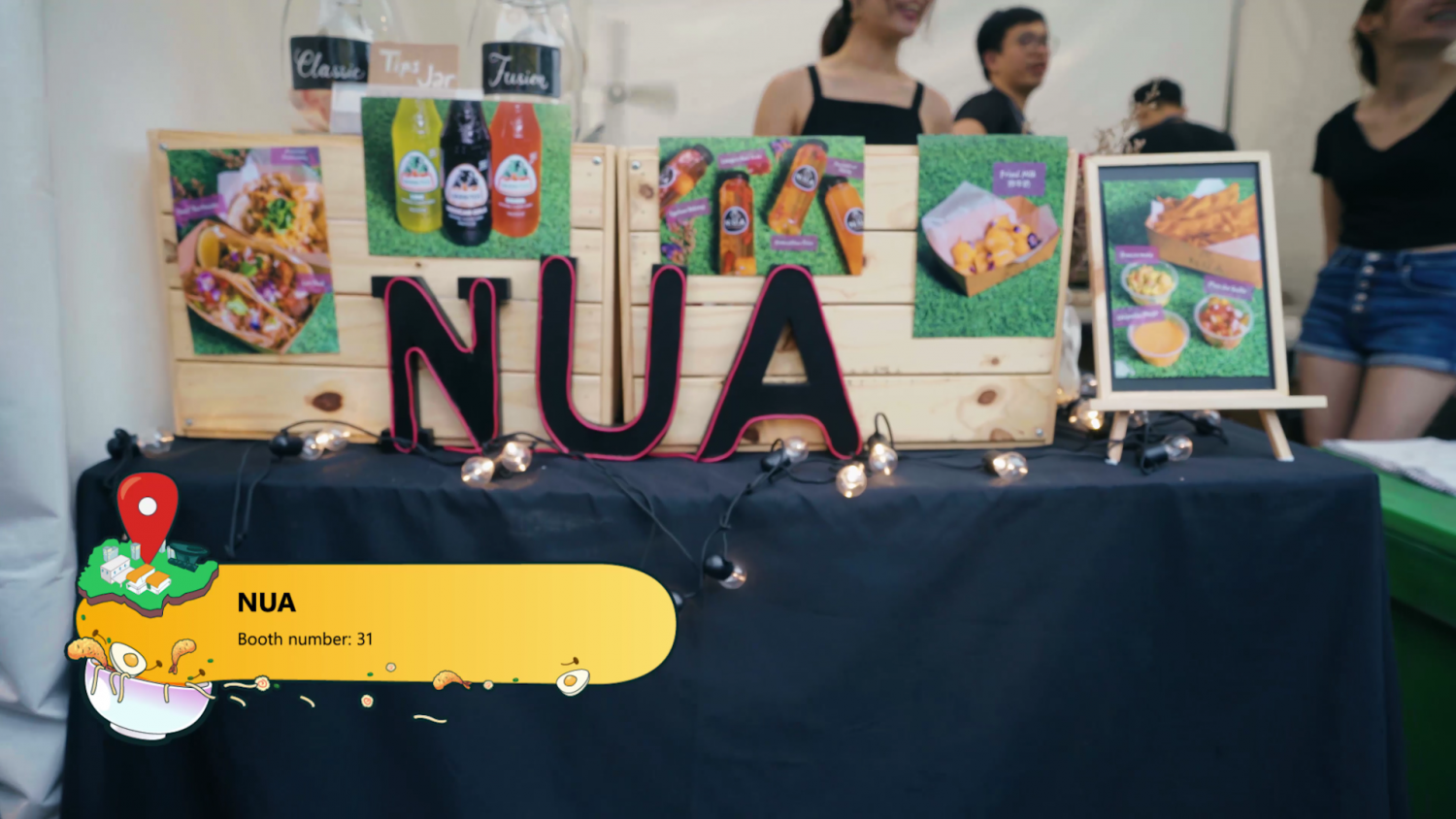 These Deep Fried Milk balls actually resembles a bit like our local goreng pisang (fried banana), only that it is entirely made of milk.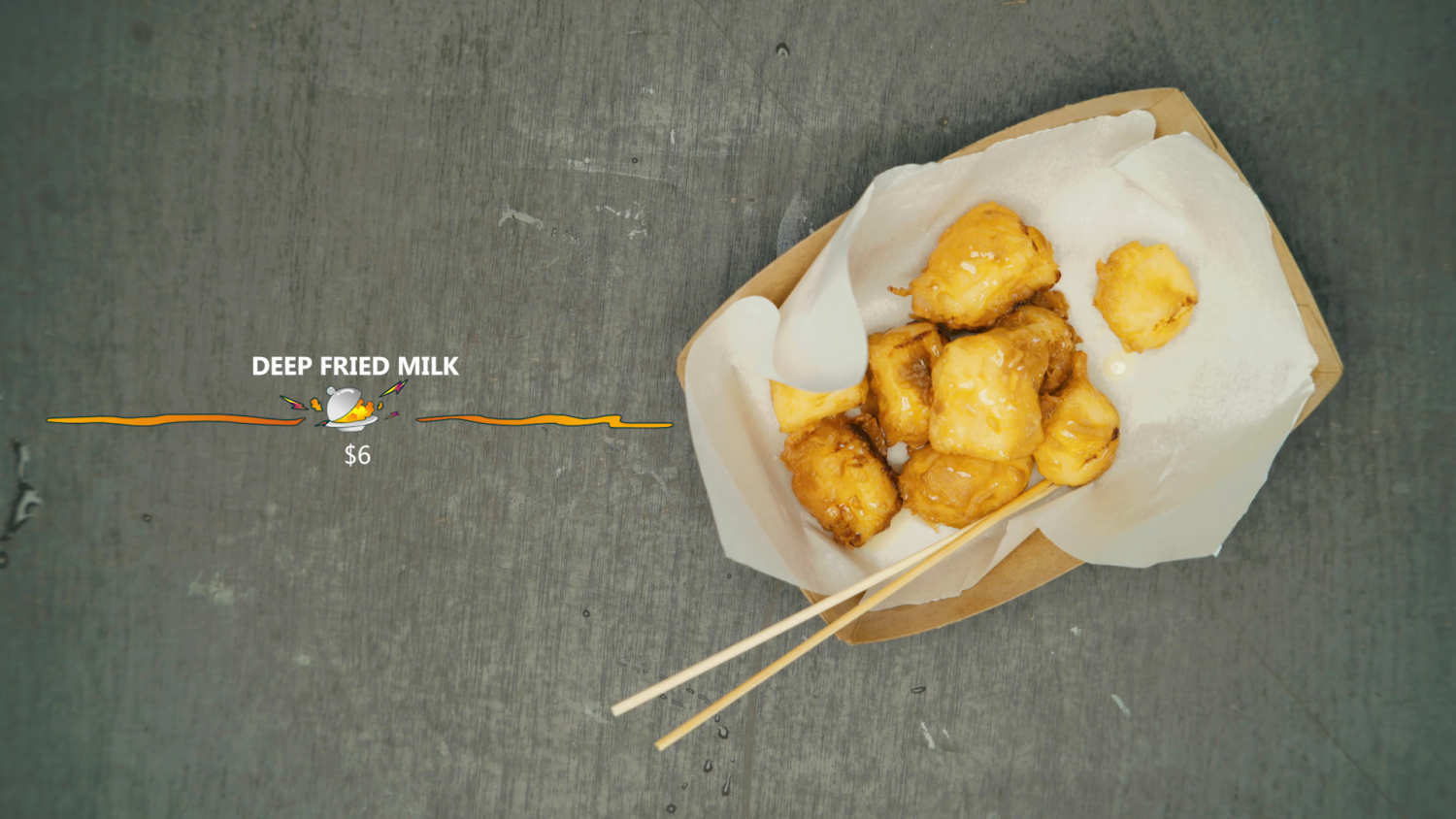 Oh my! When you bite into them, the balls explode in your mouth into this heavenly milky flavor… Like goreng susu! Wow!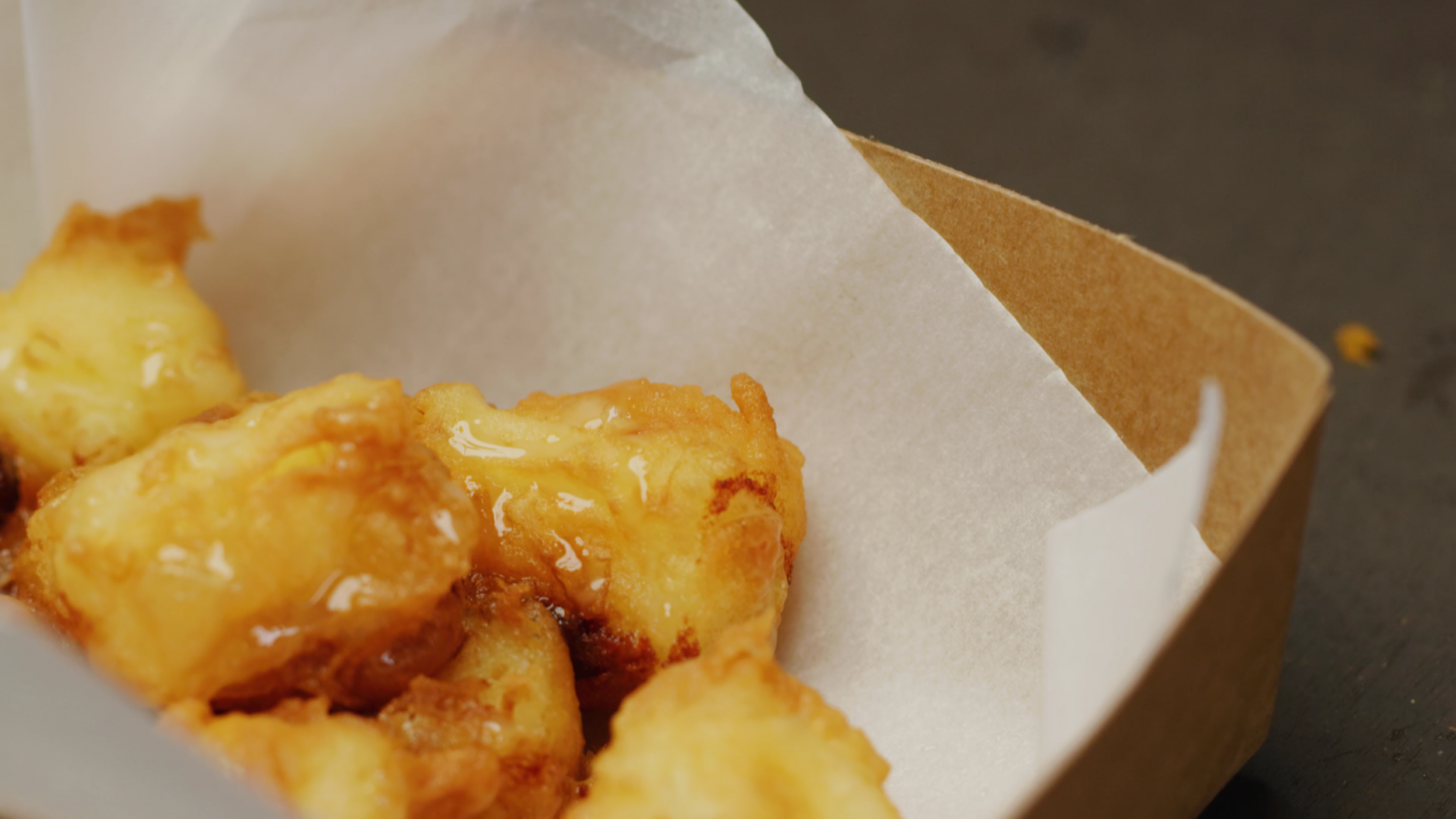 It's so sweet and savory. You can't find this anywhere else in Singapore.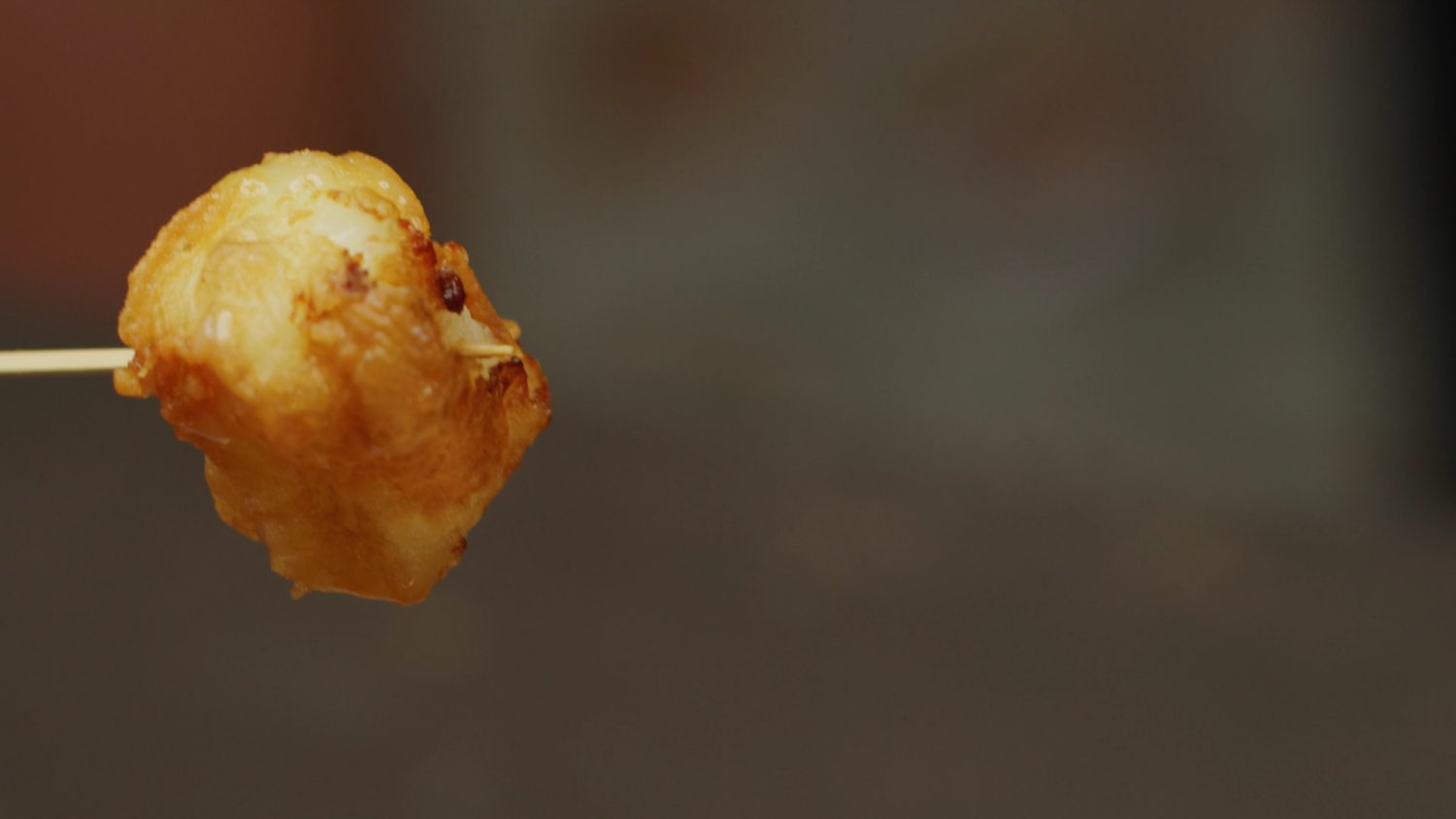 Let's go for ratings shall we…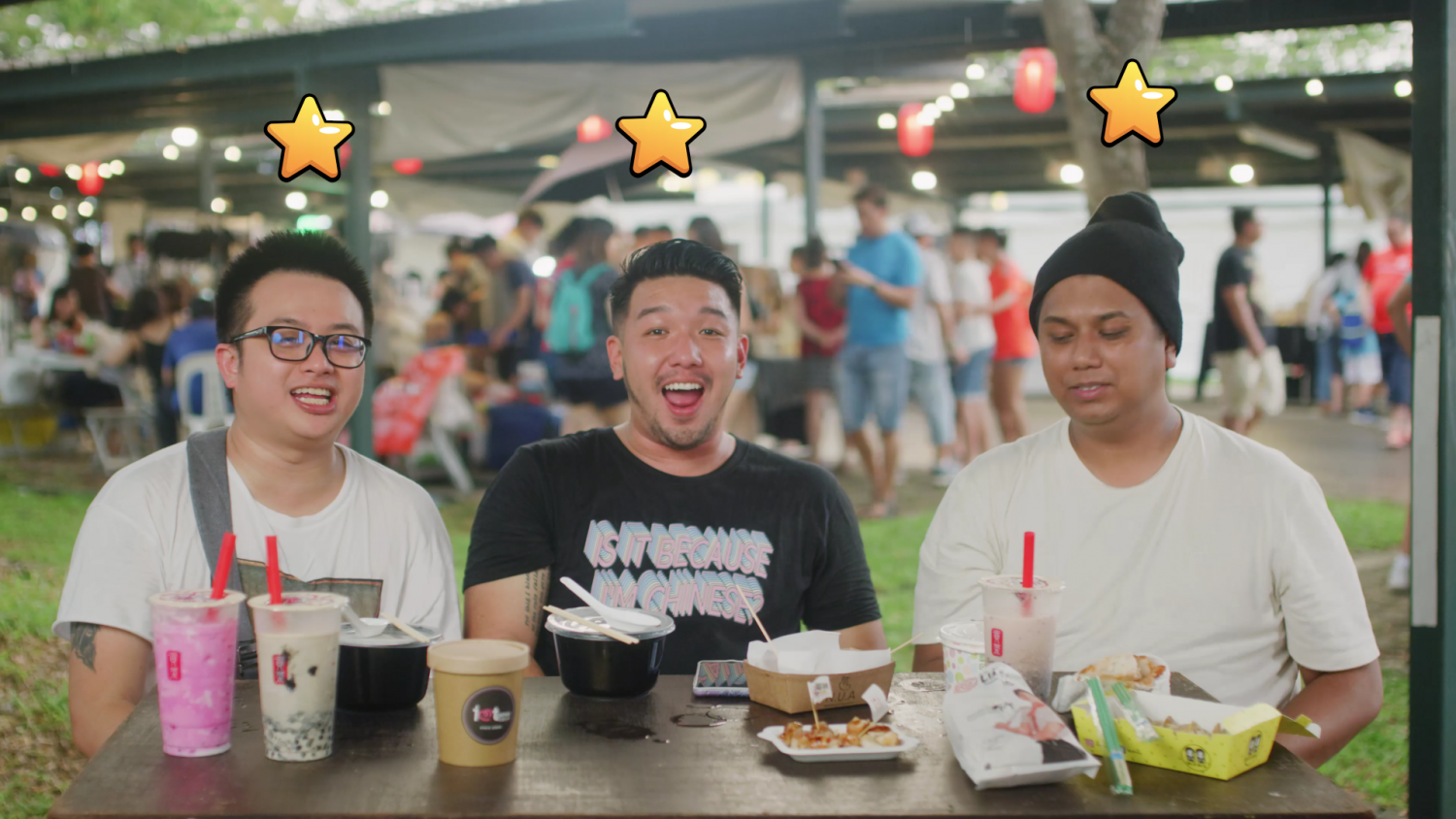 Holy Molly! N.U.A's Fried Milk has a total of 3 stars and it is Food-King Good! More milk please!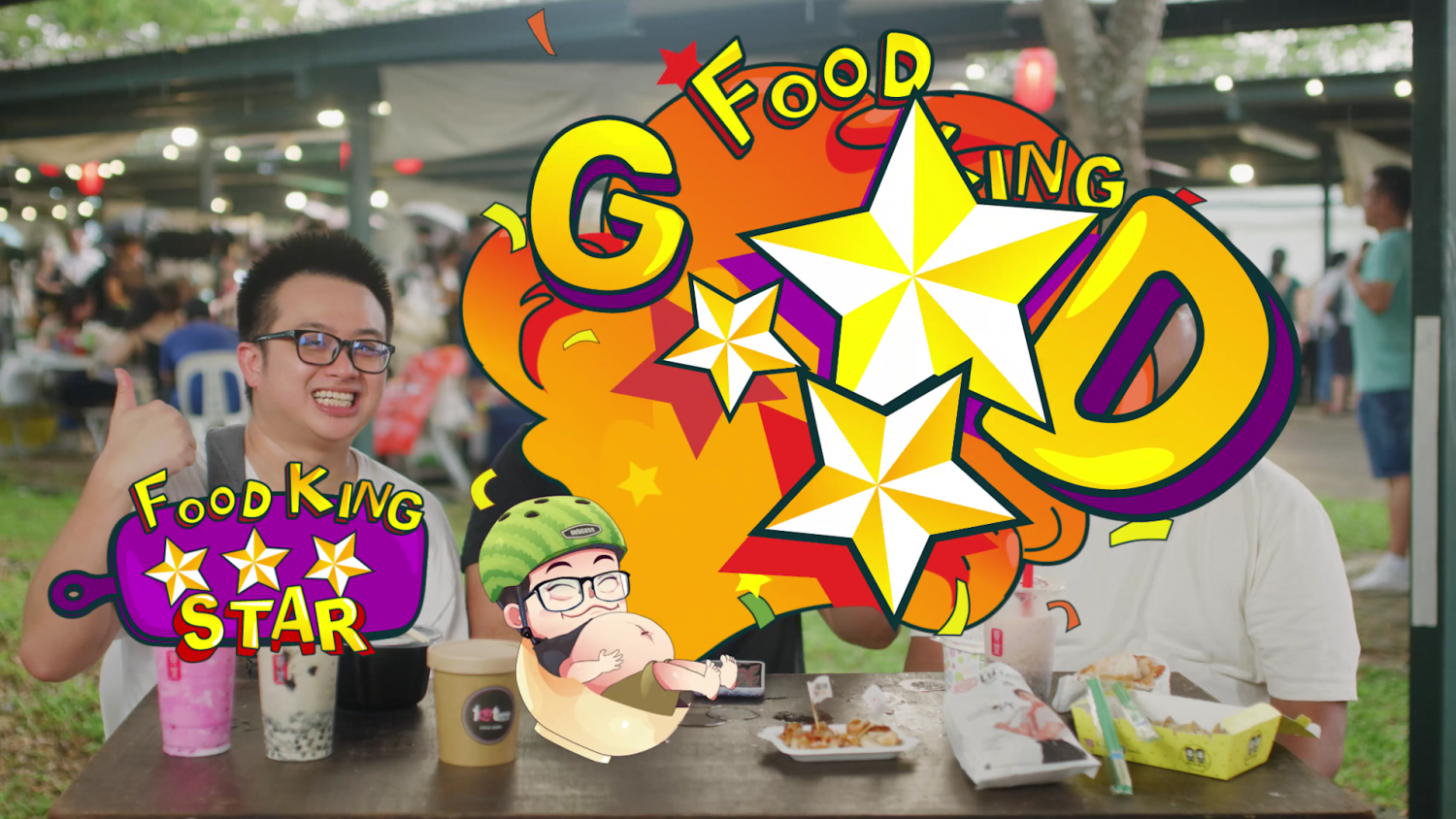 Ratings: 3 Stars, Food-King Good!
N.U.A

Booth Number: 31
Now we're going to try  some Taiwanese snacks from a place called Beef Up.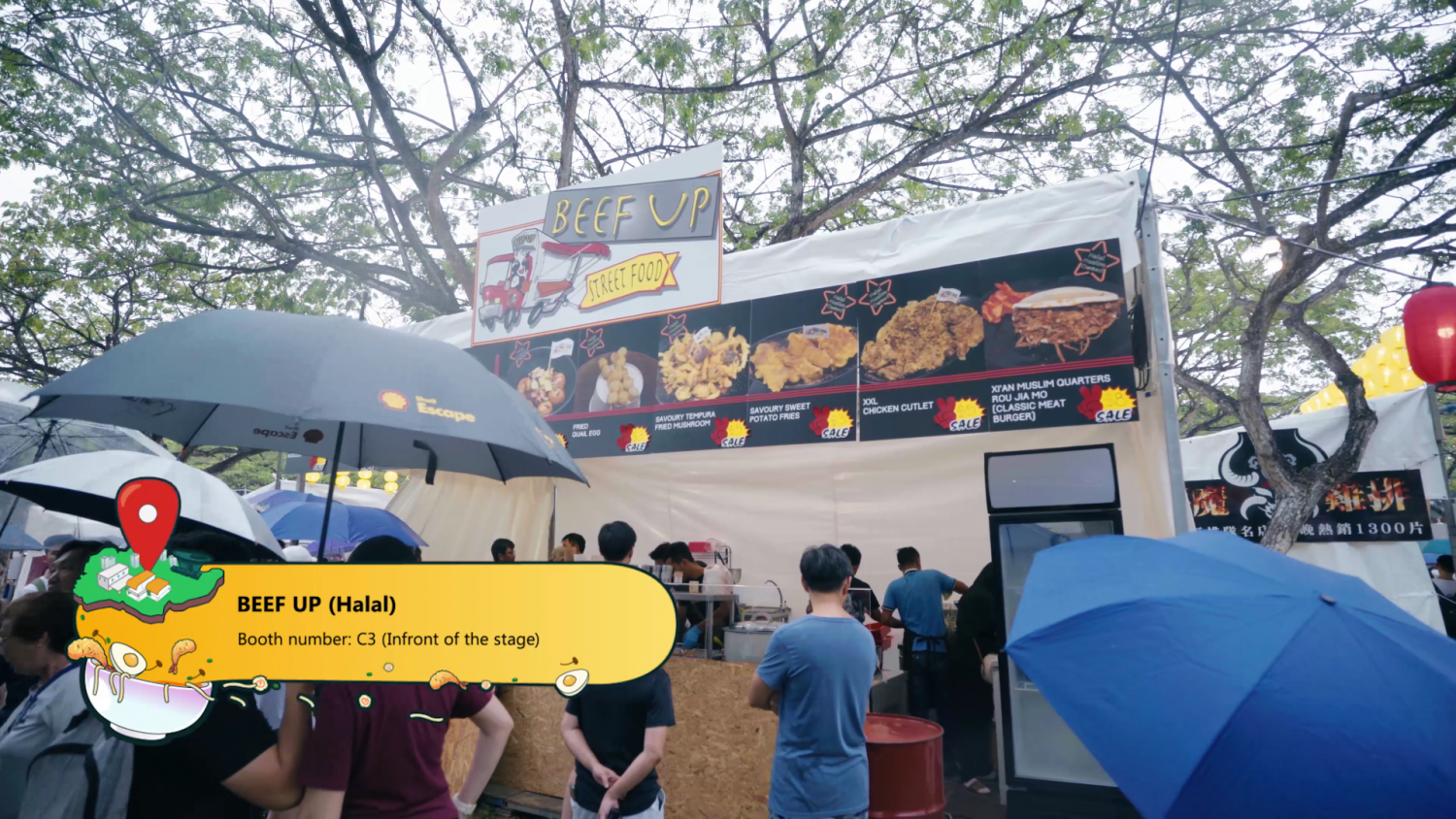 What's unique about this stall is that all their food here is Halal! That's really nice and super inclusive.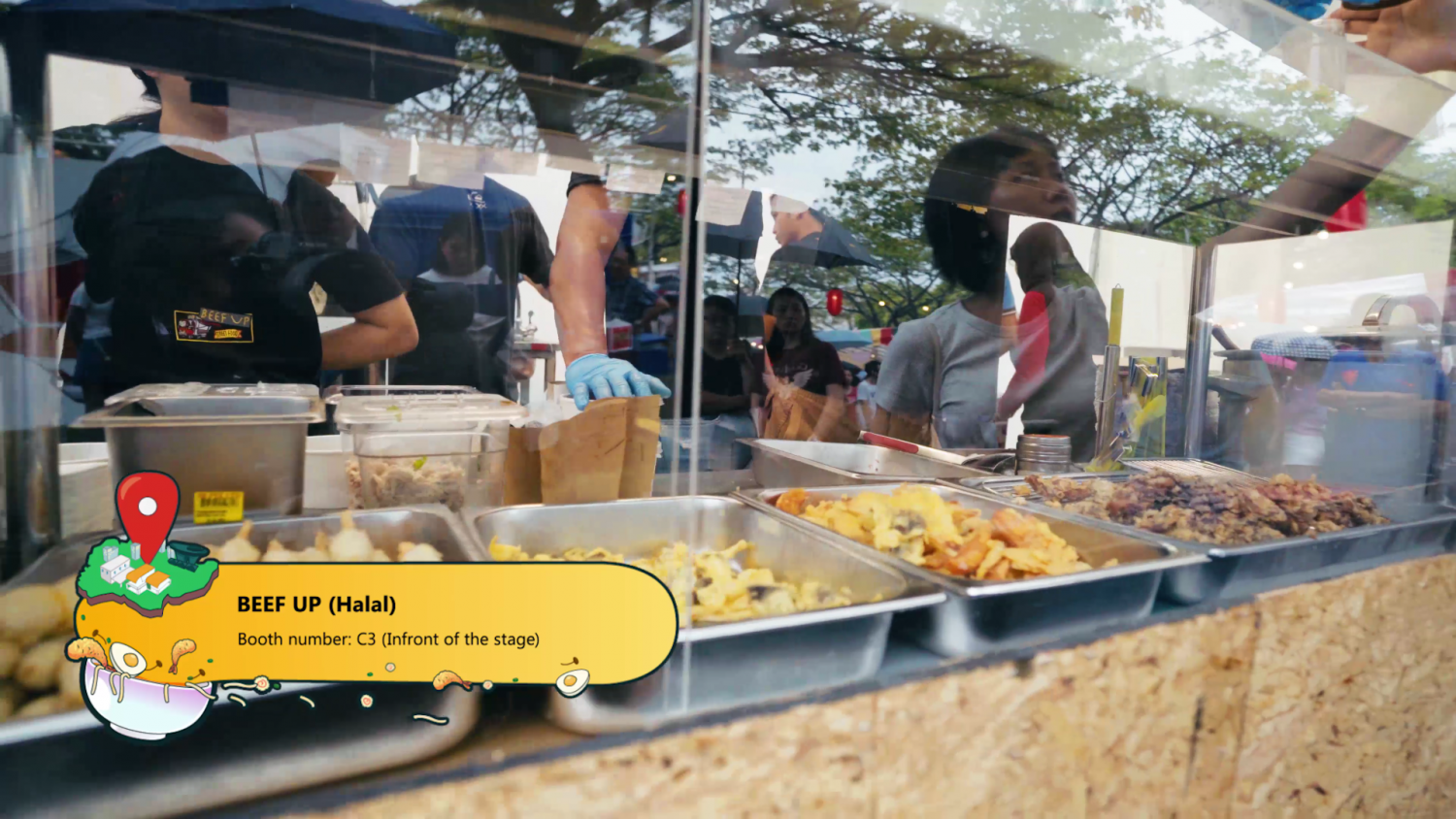 So we will be having their Grilled King Oyster Mushroom. We are going to be very honest here… The entire dish is just mushrooms. There's nothing special about this dish even with the sauce.
The mushrooms are grill in whole before serving pipping hot in chunks.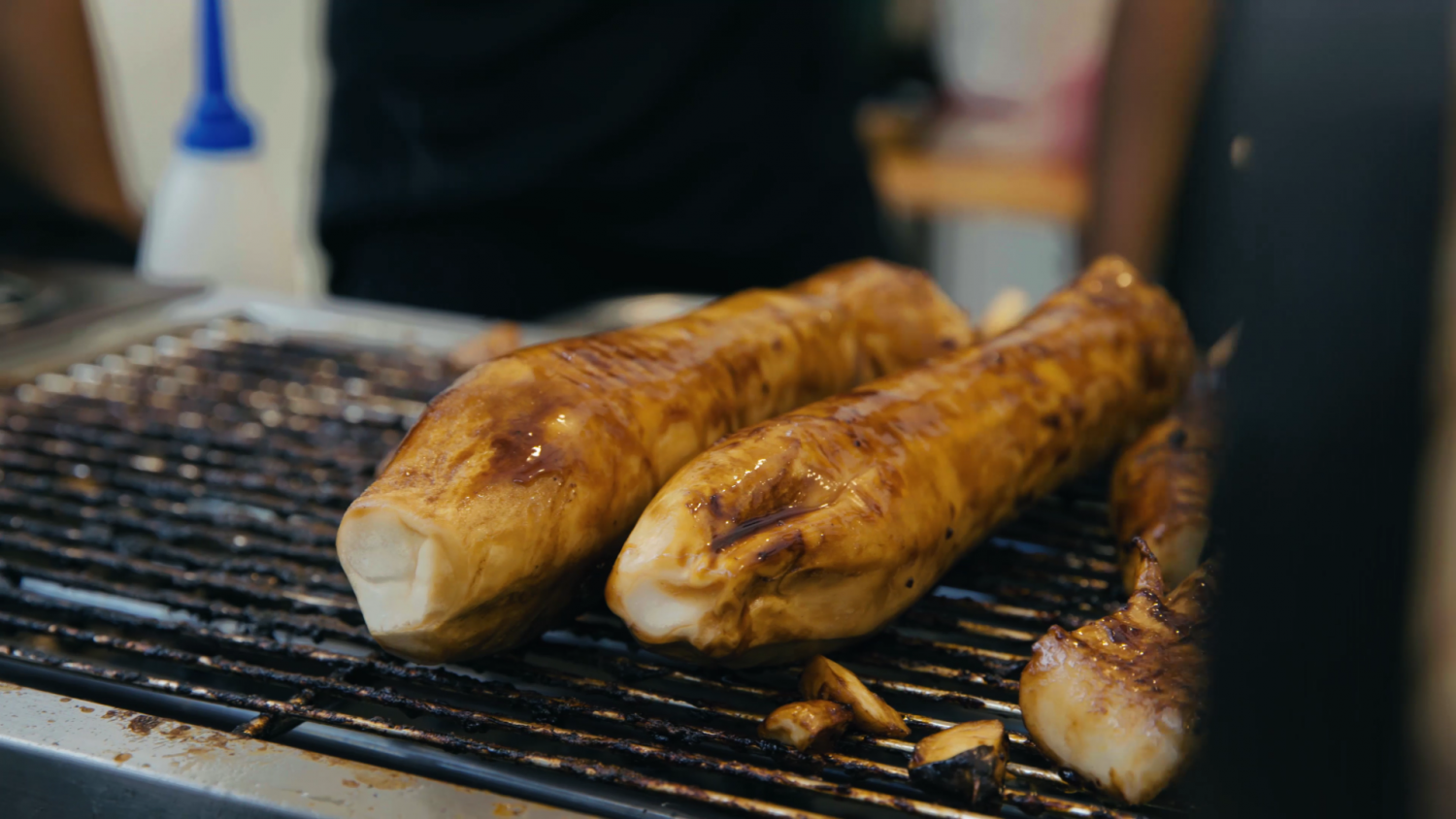 Despite the sauce, the flavor in the sauce doesn't seep into the mushrooms. That's rather disappointing. Could have been much better.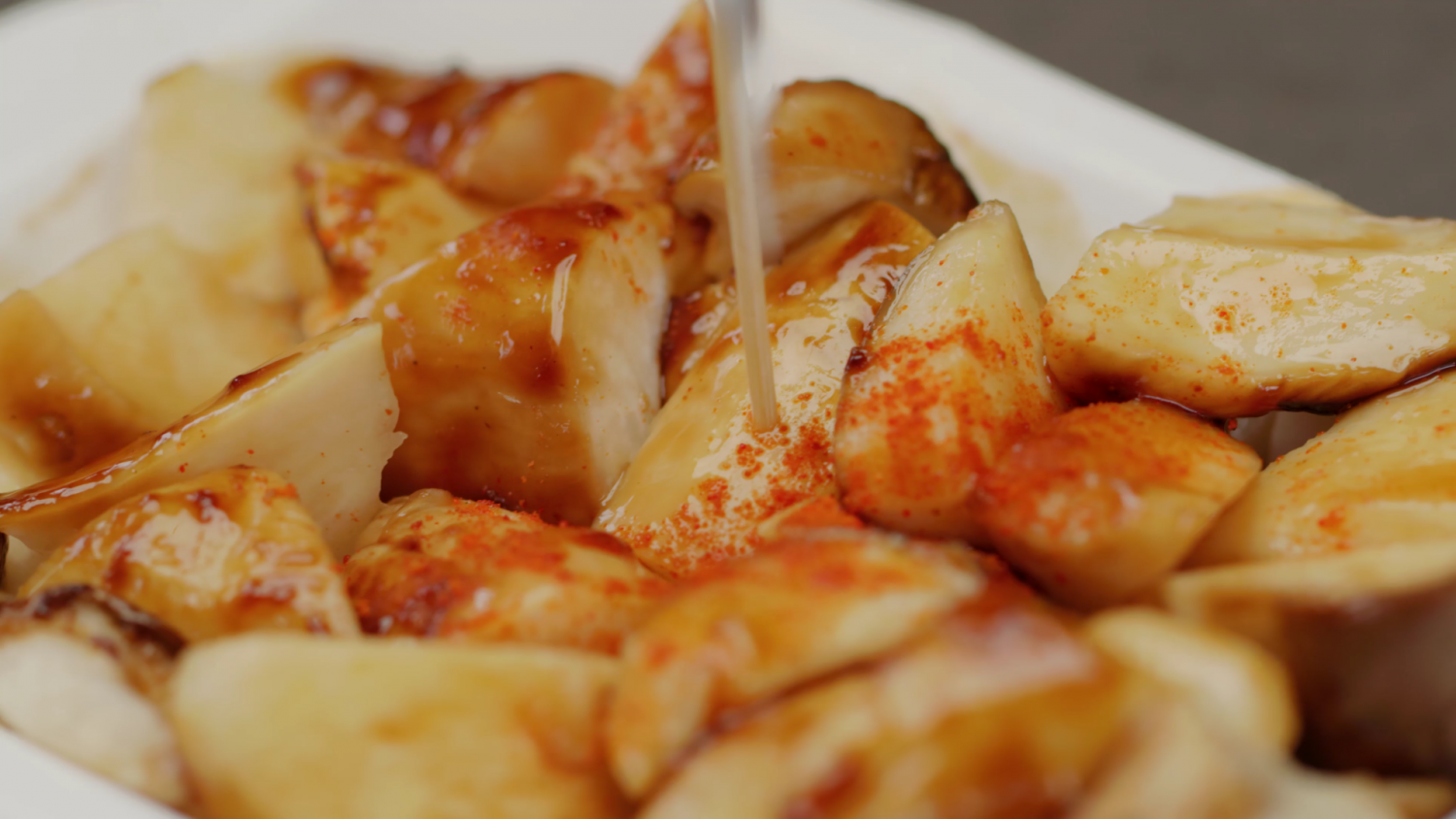 The texture of the mushroom chunks are very fibrous. But this is just one of the dishes here. You can try the rest instead of this.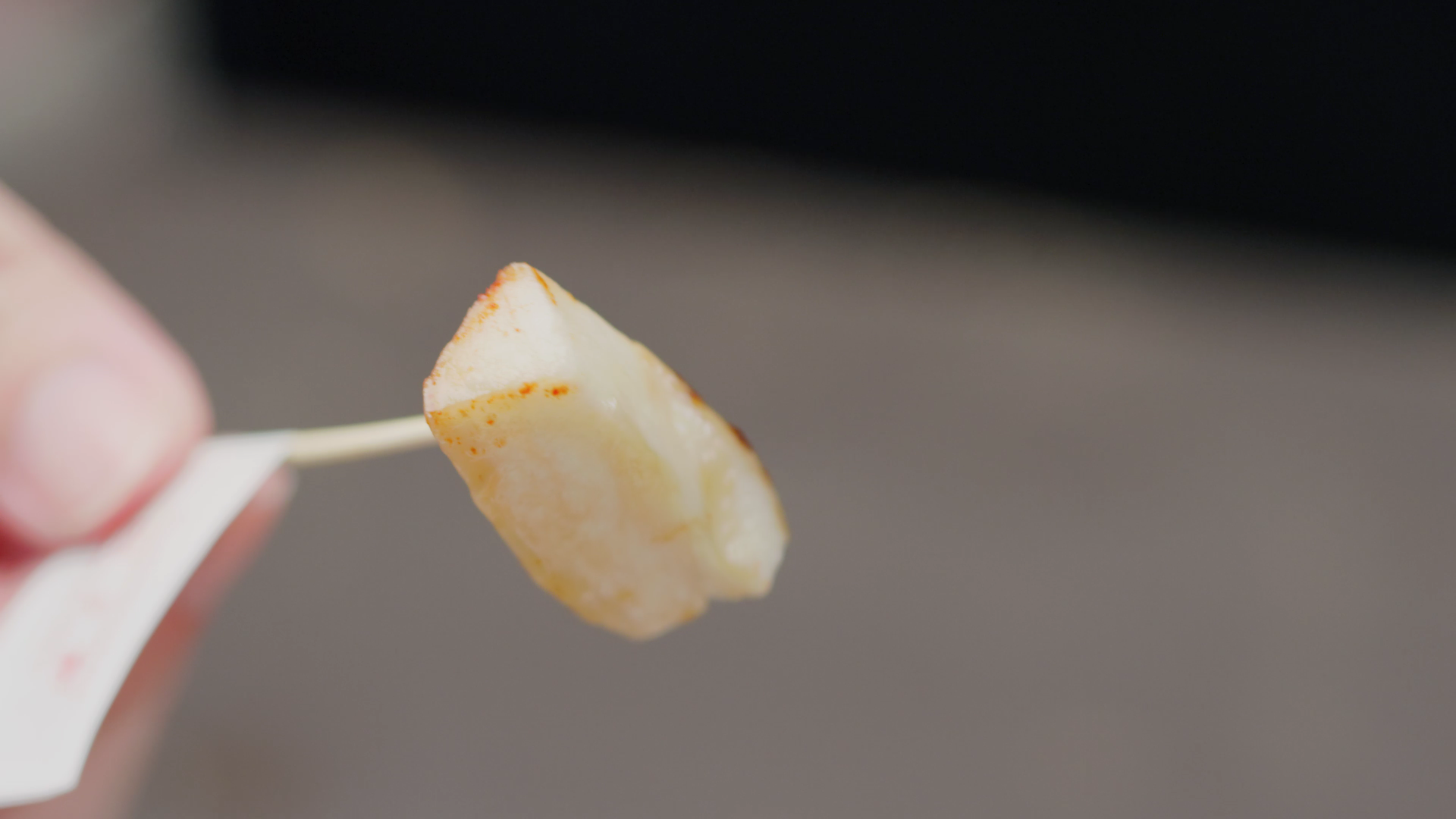 Ratings: Zero Stars (Try other items in their menu instead)
BEEF UP (Halal)

Booth Number: C3 (Infront of stage)
Omg, Jay Chou's here. Hurray! Oops.. Gotcha! That's just Jay Chou's Ah Liang Sandwich!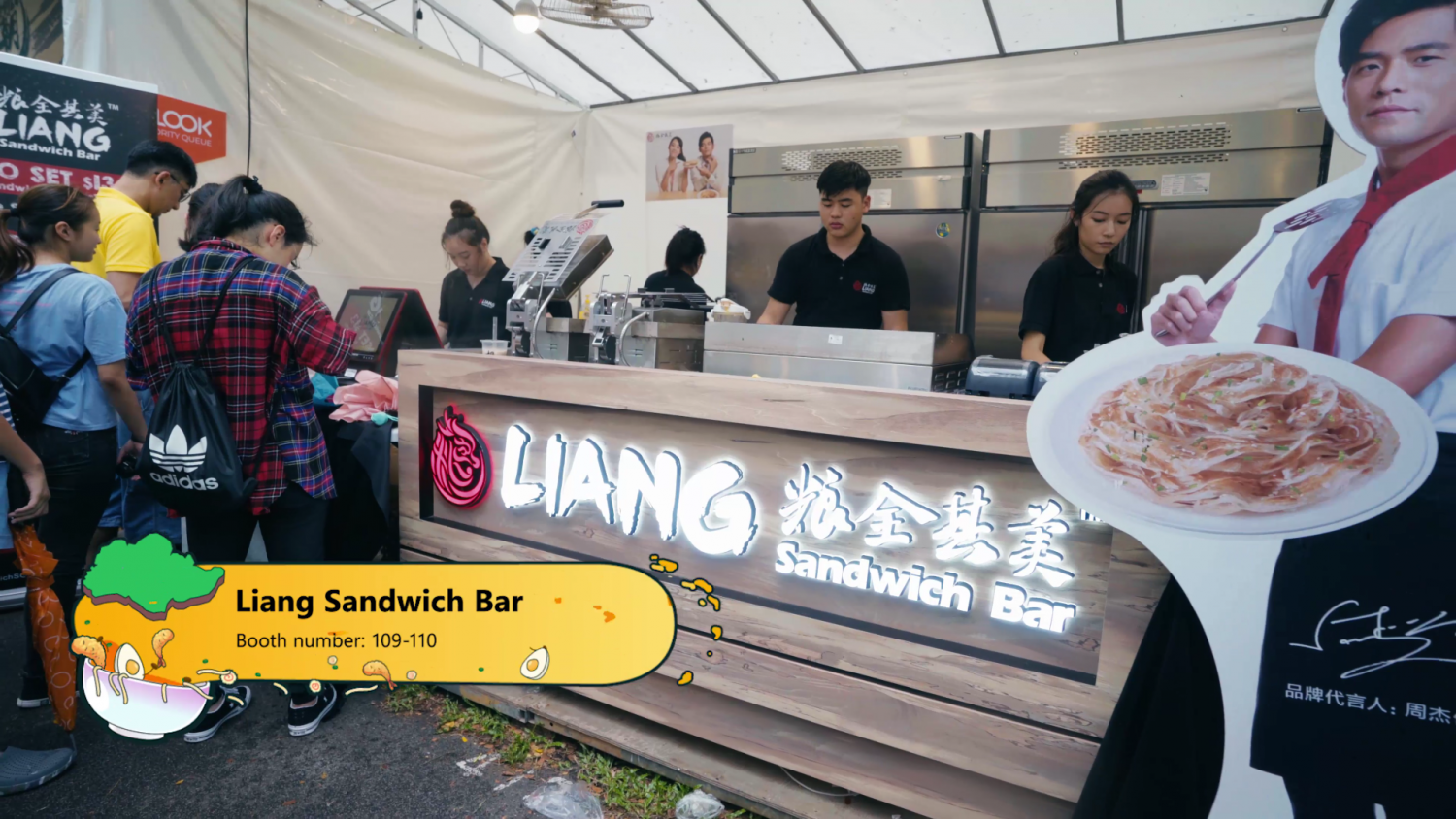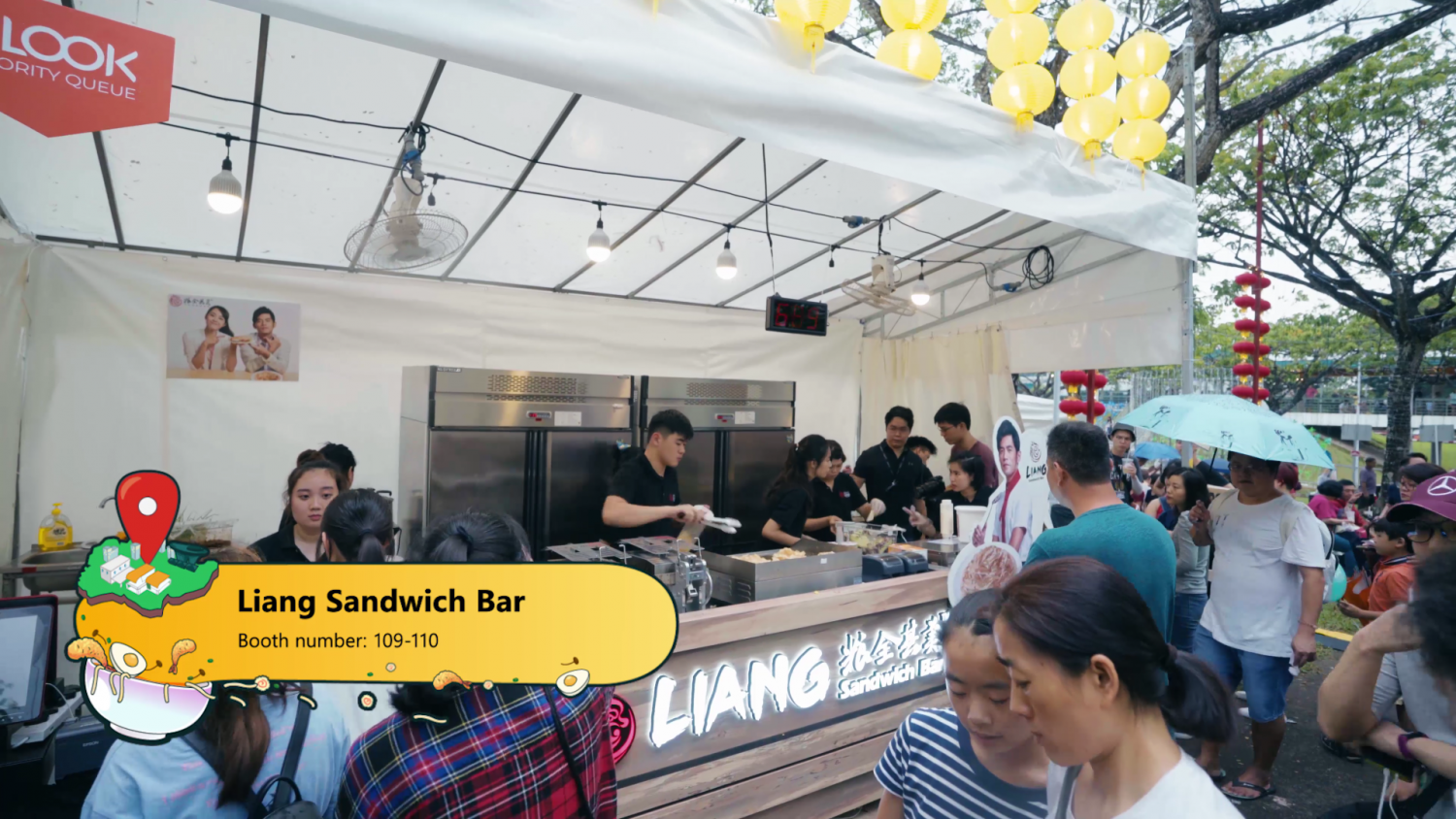 The Cheesy Honey Baked Ham looks very much like a prata wrap. Instead of having this with curry or sausages, they use Scallion Pancakes and put fillings inside.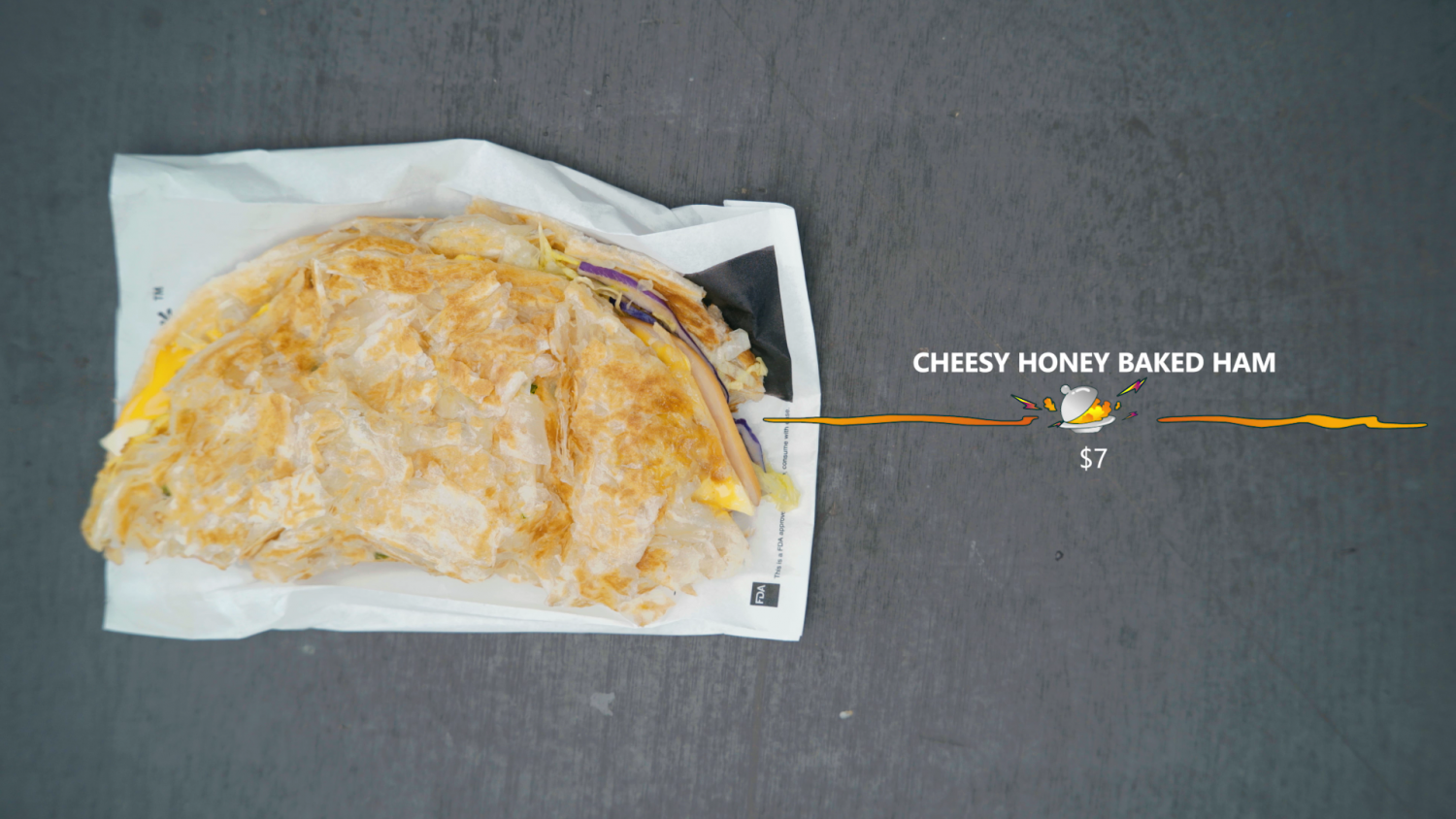 So there's cheese, ham and lettuce in it. Very simple in terms of ingredients. Overall, nothing amazing.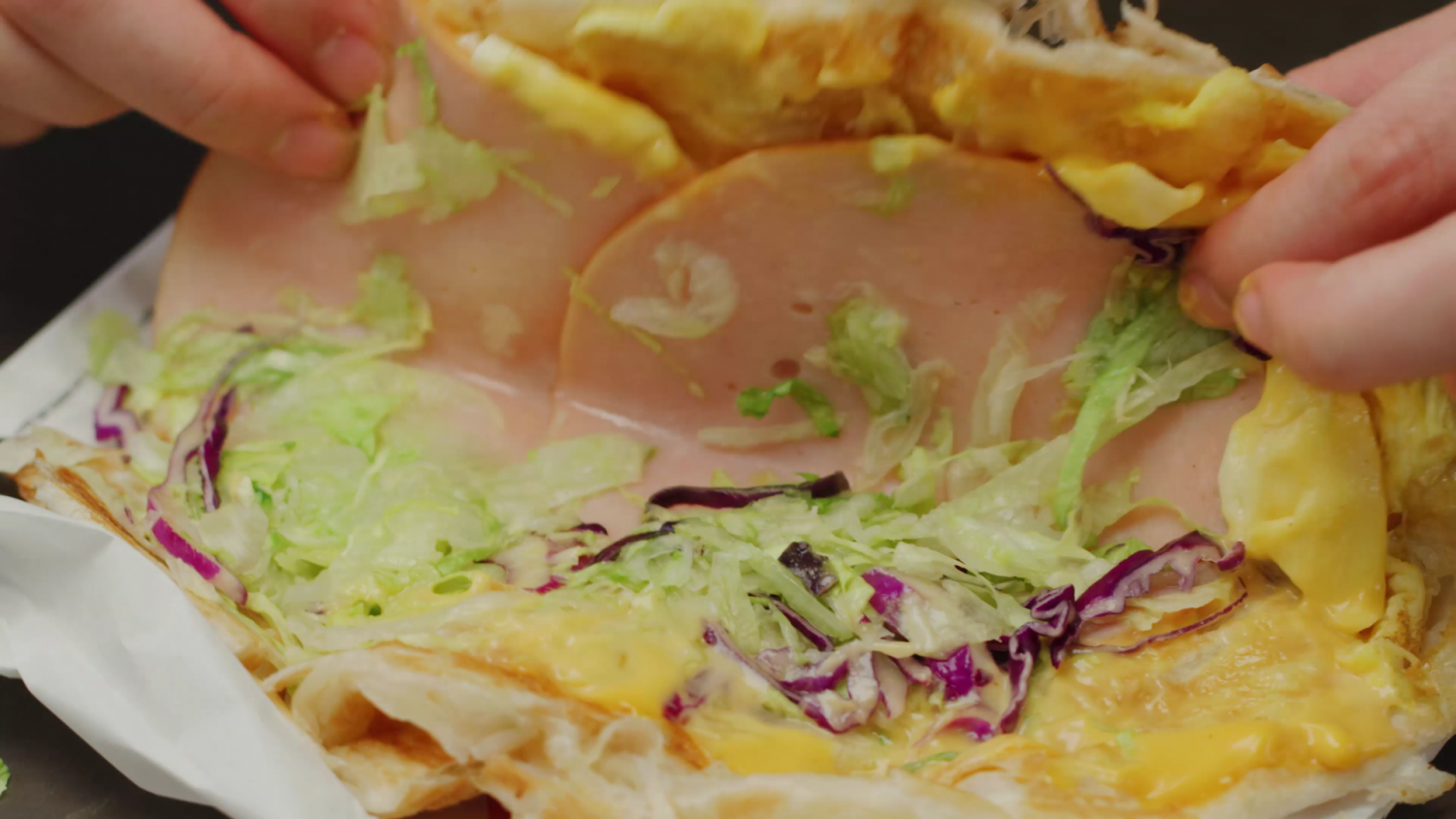 We've to say we aren't too impressed with this. But it's unique nonetheless because no one does sandwiches this way. Sadly, the taste doesn't stand out at all. The texture from the ingredients doesn't mash well together, making it seem like they are separate components of the sandwich.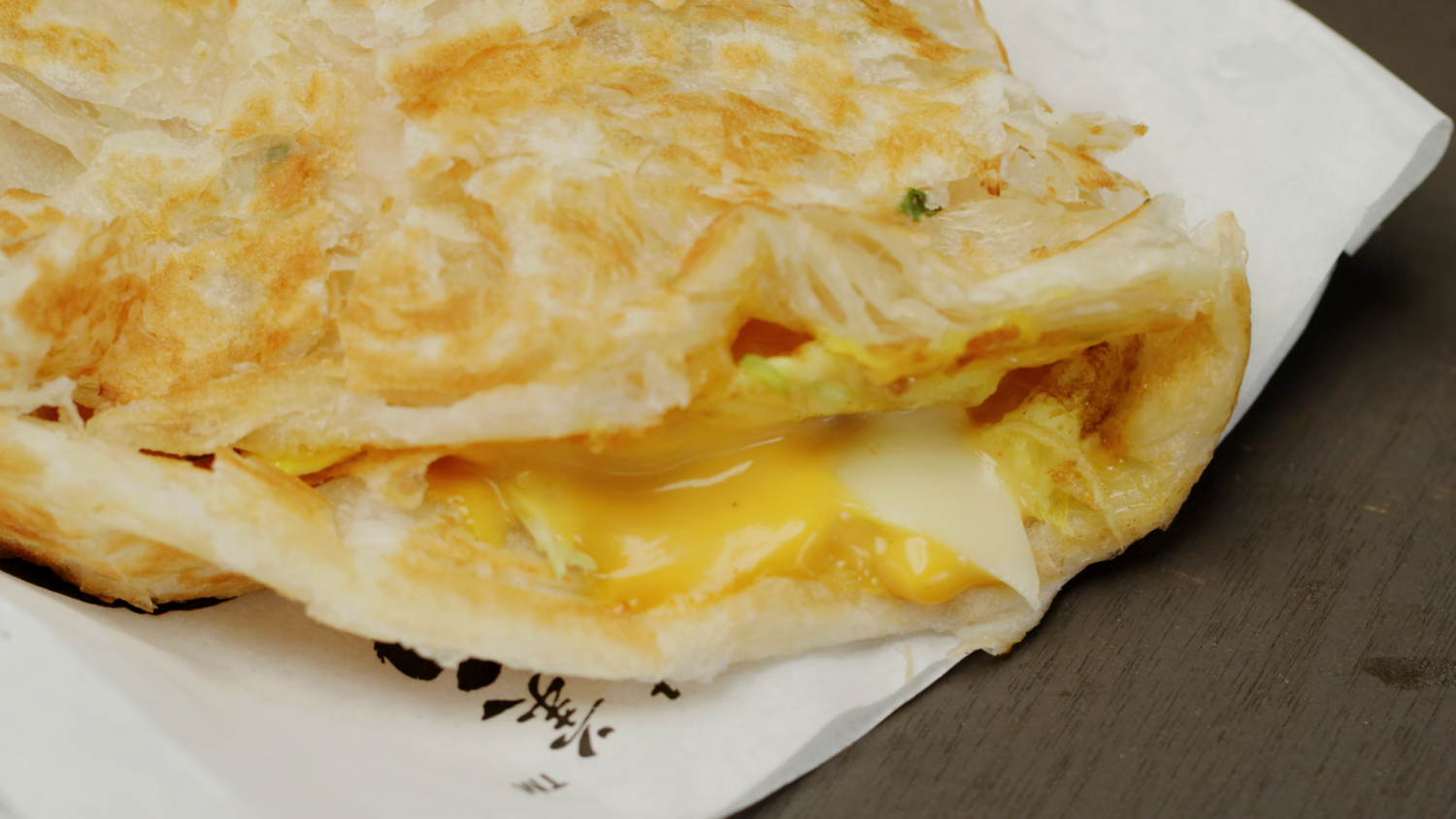 Ratings: 1 Star
LIANG SANDWICH BAR

Booth Number: 109-110
Here we are at D'Bun where we will try their signature Lu Rou Fan.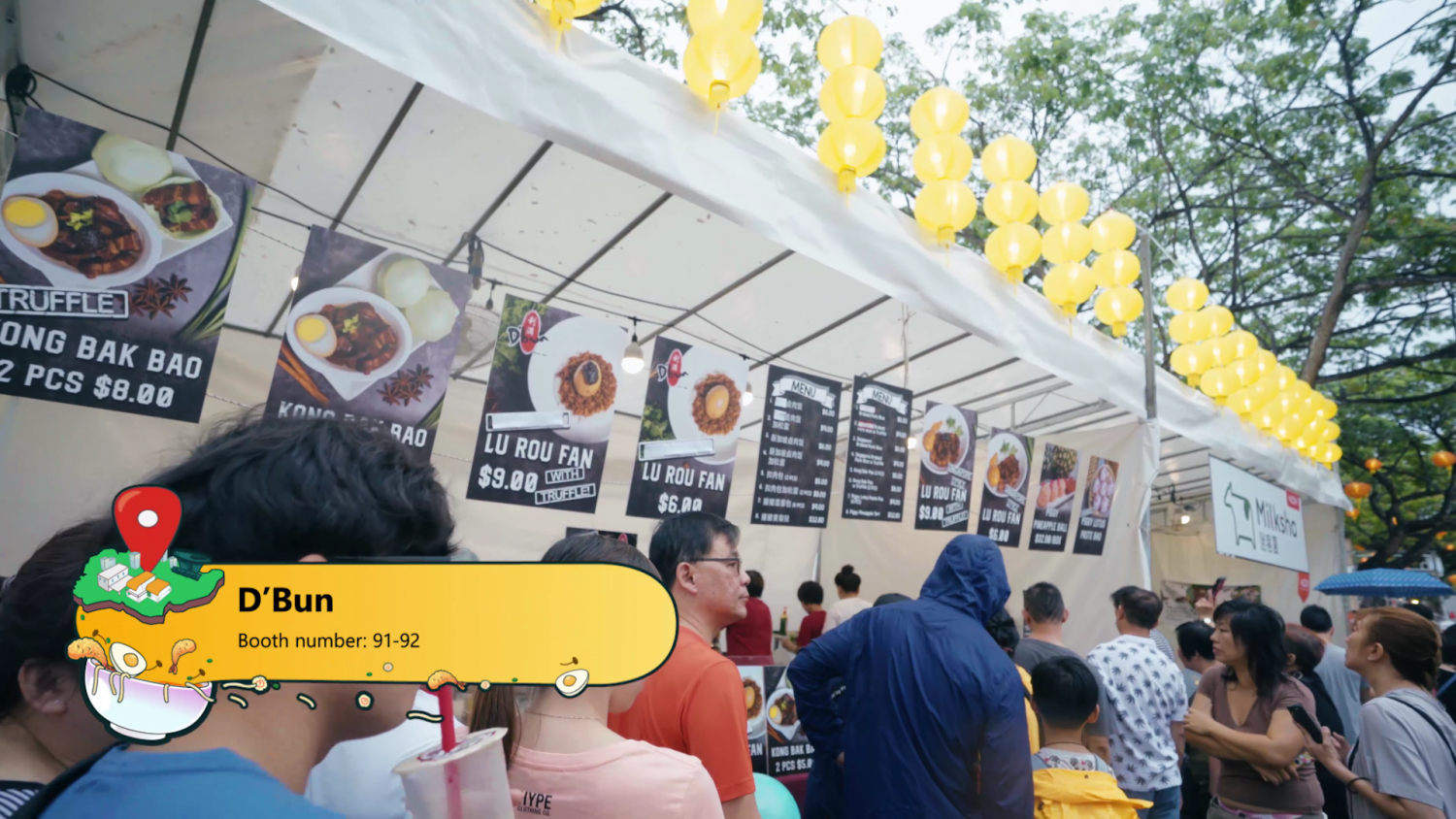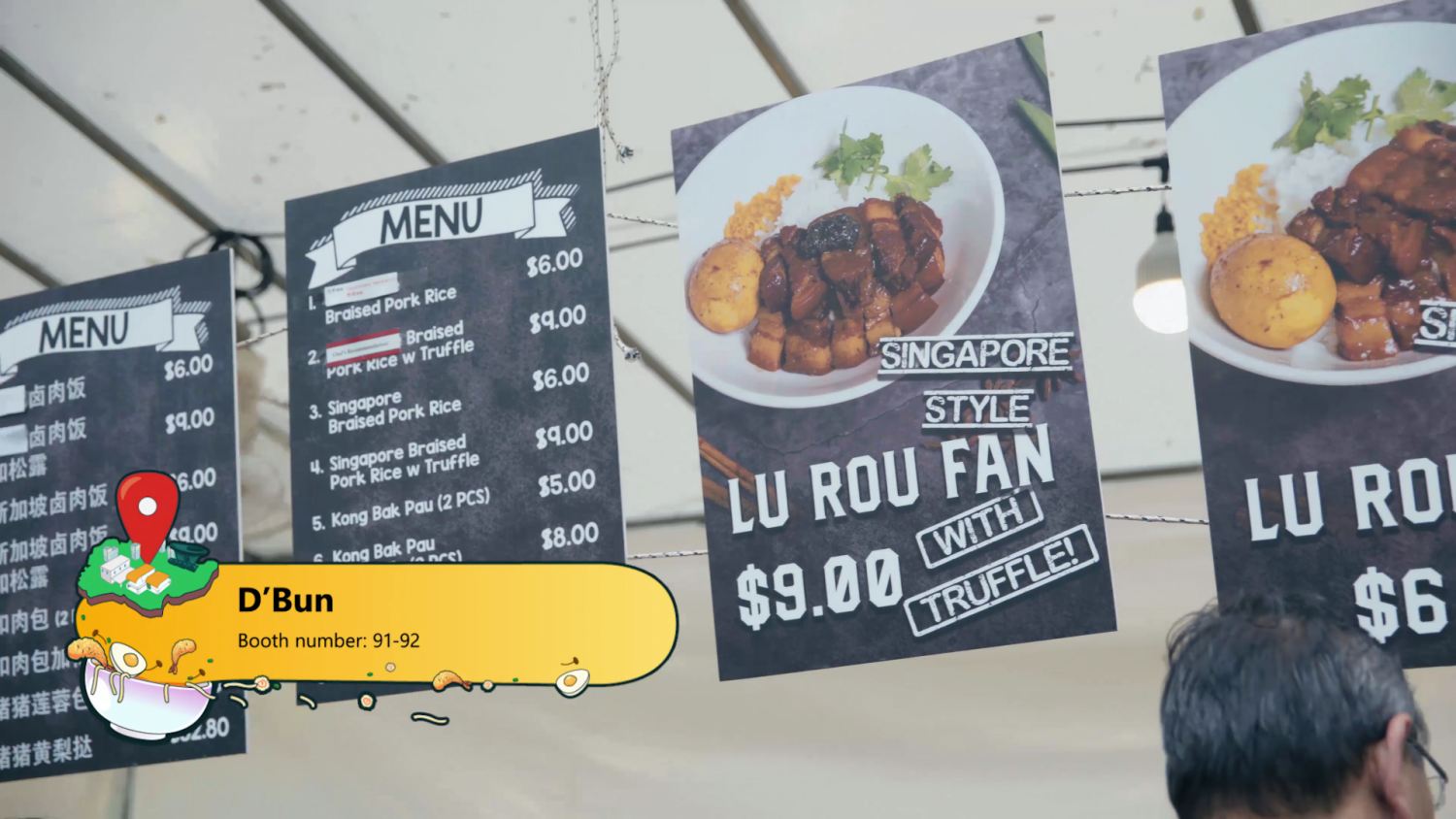 The Singapore Braised Pork Rice is one of their best-selling and popular dishes in the menu. And it's not hard to see why.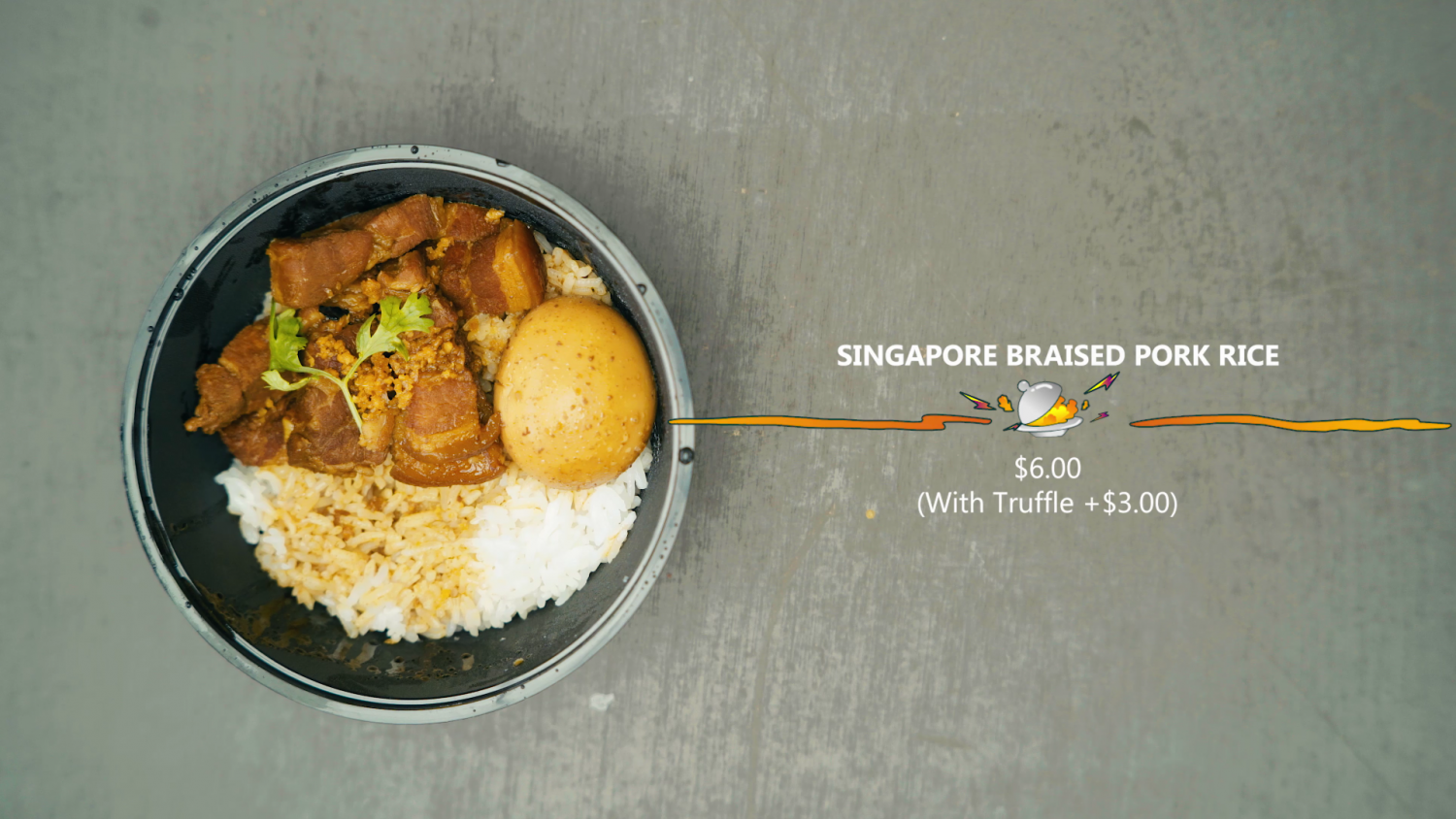 Because there is truffles in it!! Holy smokes!
Besides the faint hint of truffles, there's also the braised pork belly, preserved vegetables, braised sauce and egg in this dish. We love the way the pork fat melts all over the rice. Will this taste as good though?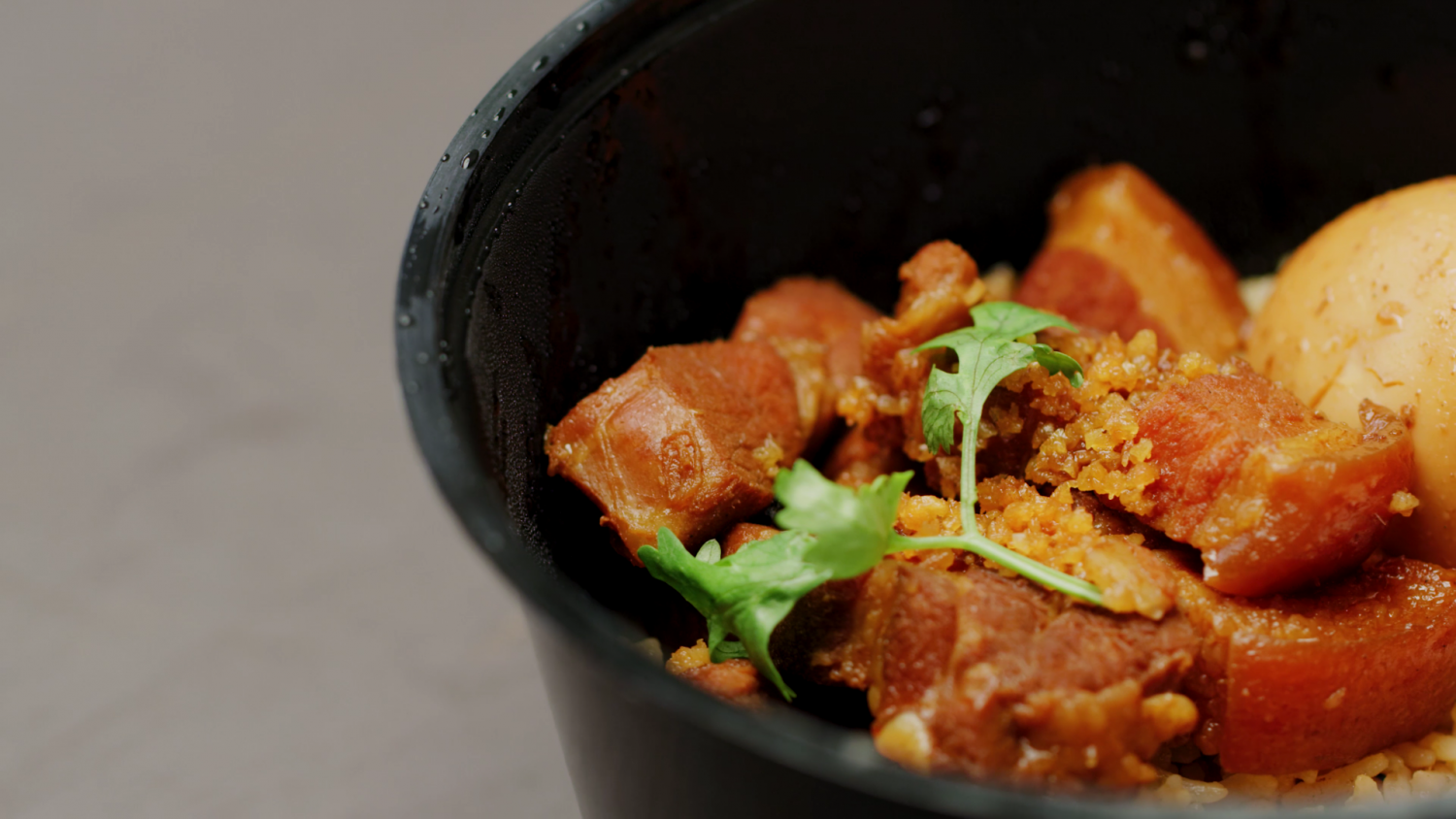 Oh my god, this is what you come here for… it's soooo good! We are sold.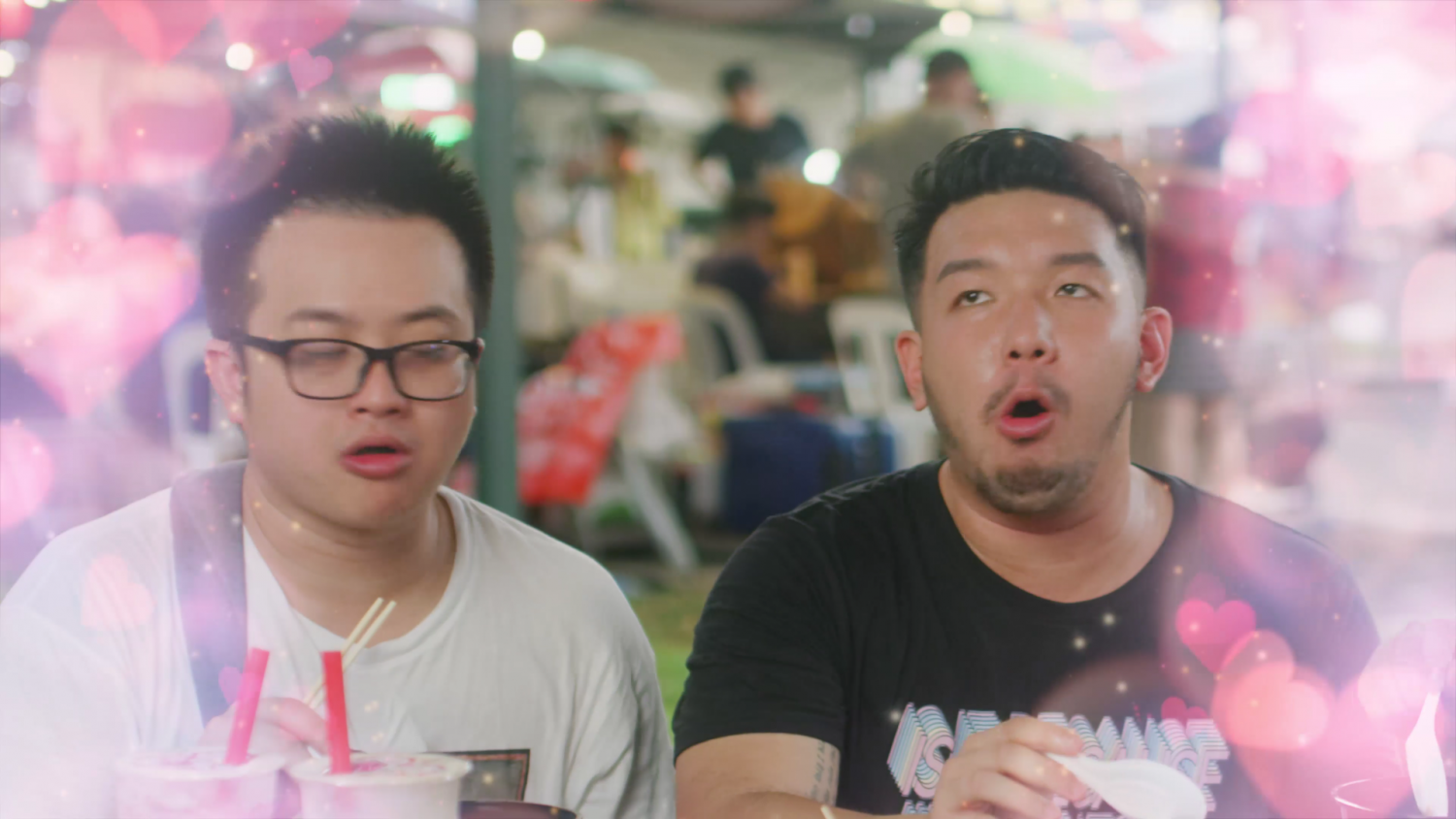 The fat in this pork belly literally just melts in your mouth. Amazing!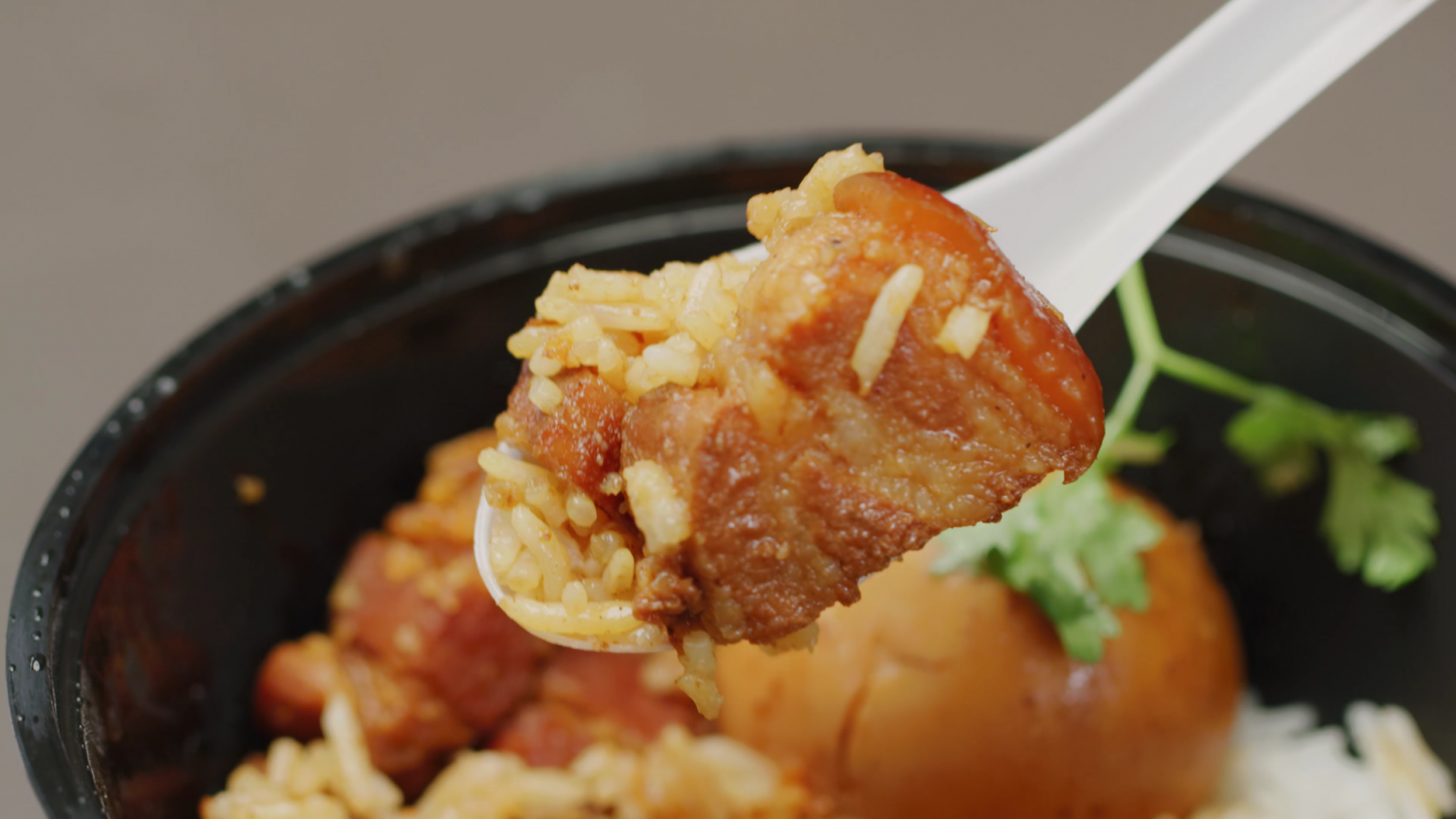 The Taiwan version of Braised Pork Rice is equally darn good.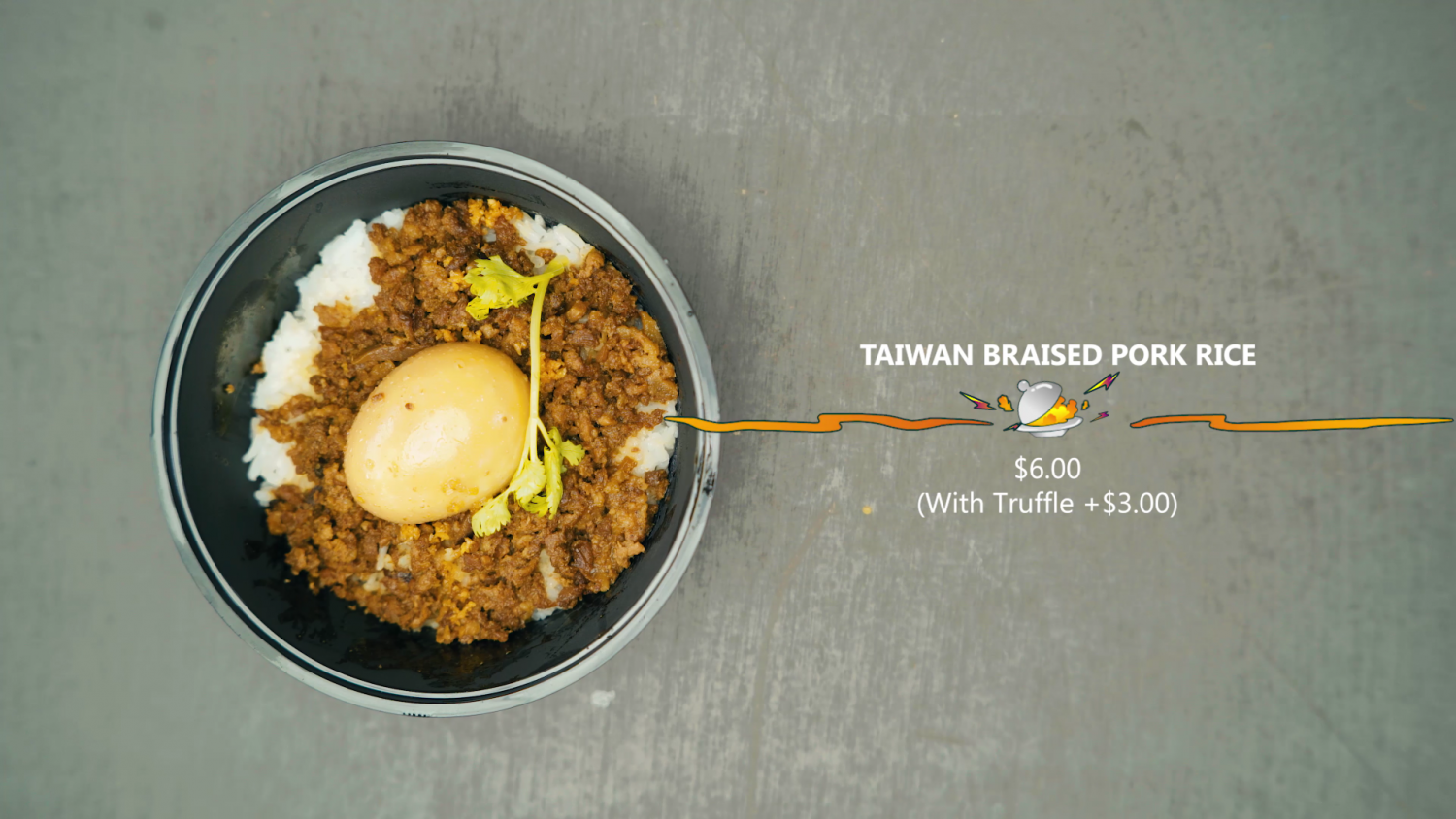 And there's truffles in this one too!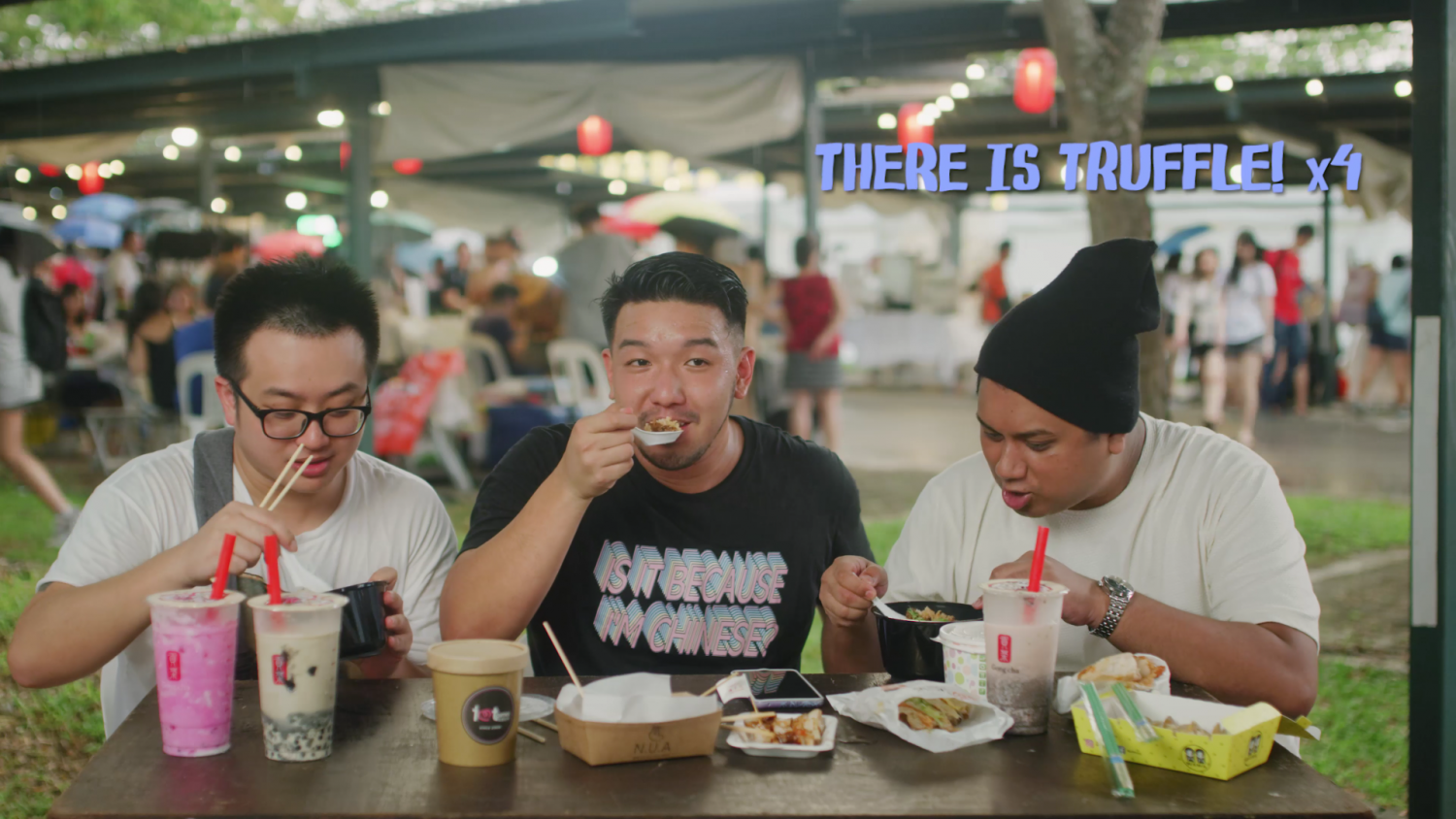 The ingredients are the same except the meat which they use minced pork instead of belly.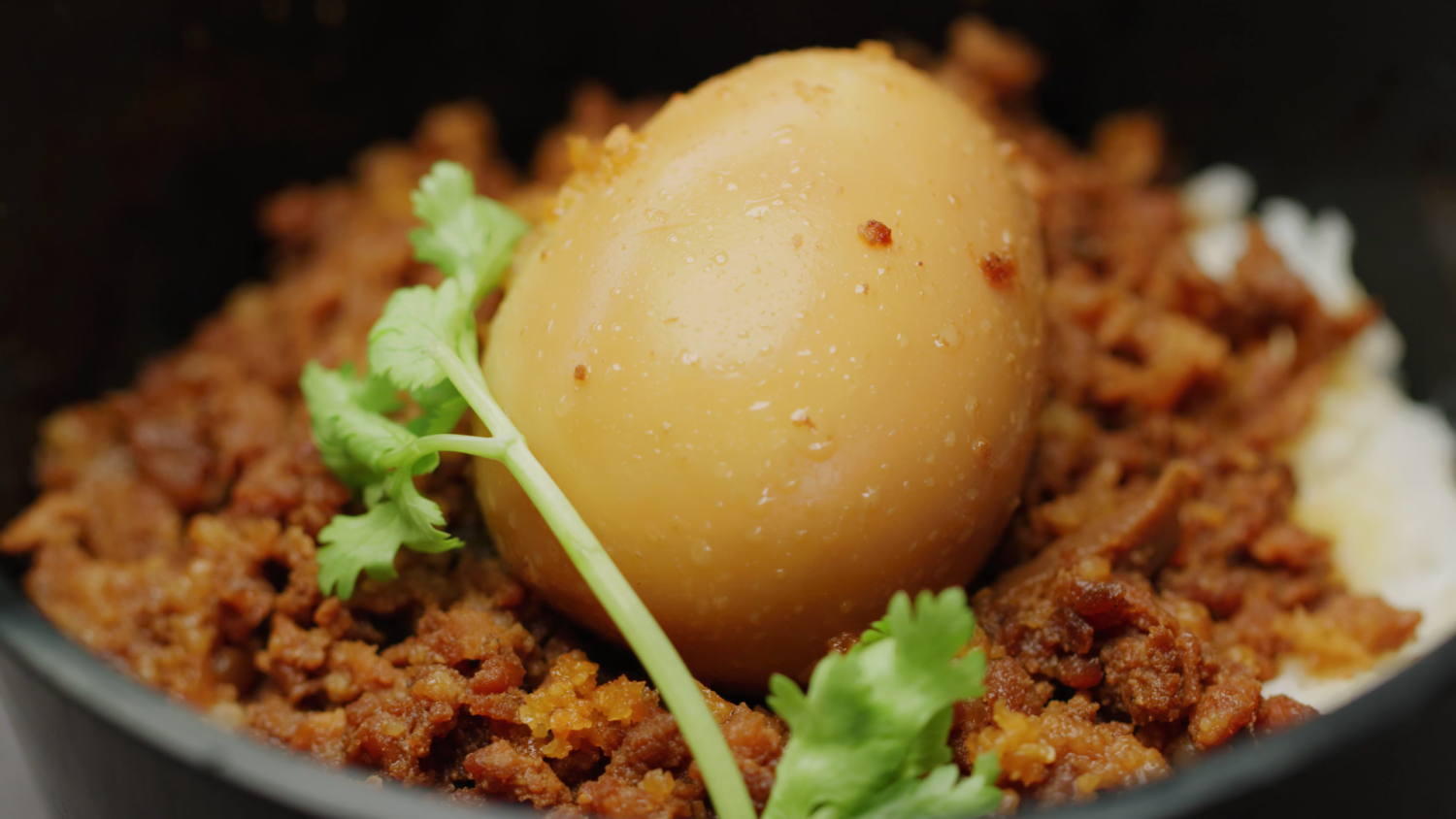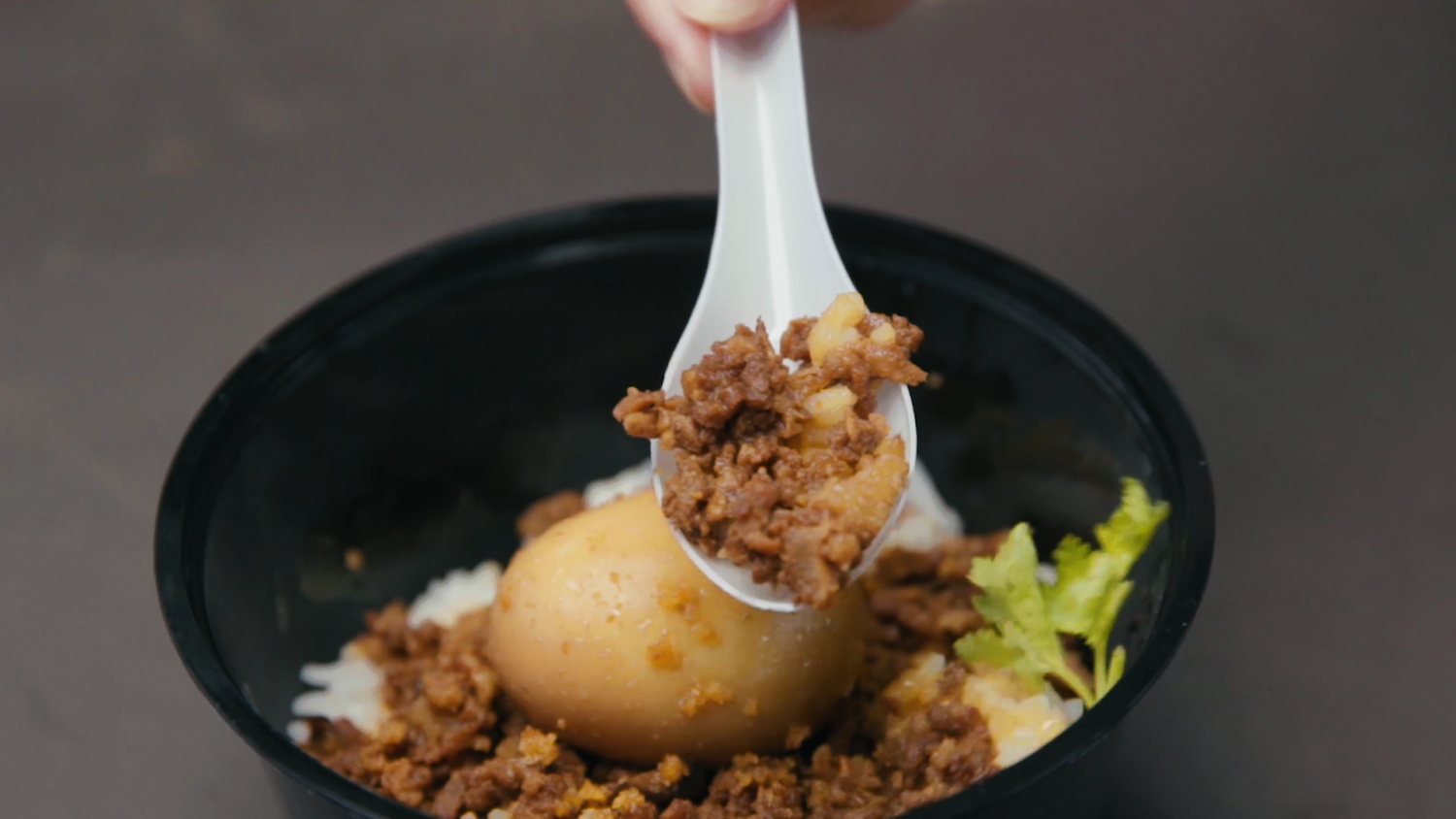 This is so Food King Good we can just sit here and eat this all day! Yums!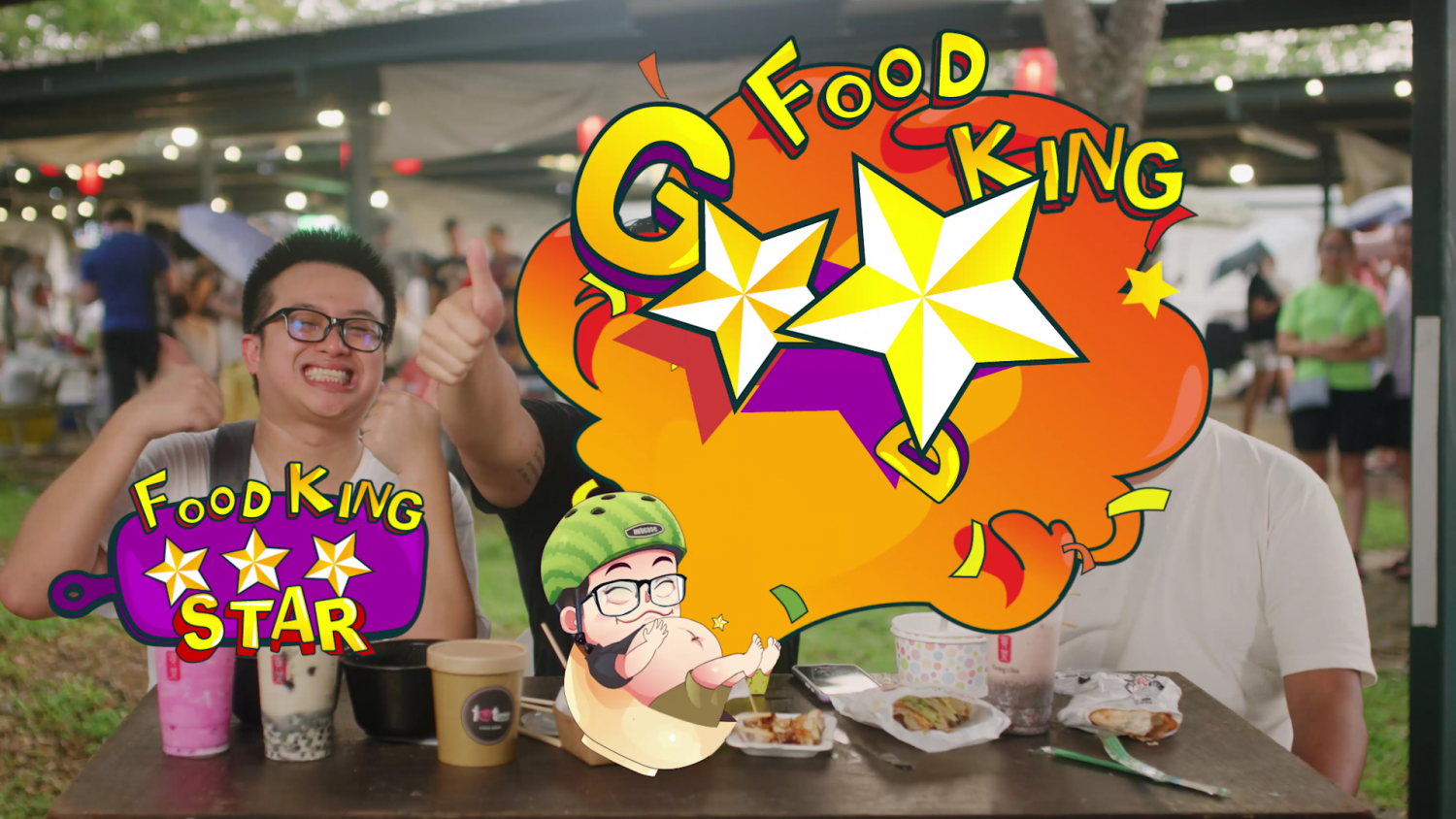 Ratings: 3 Stars, Food-King Good!
D'BUN

Booth Number: 91-92
Next up, we're going try 2 goodies from Wawa. Their signature Clam Broth and Garlic Butter Clams.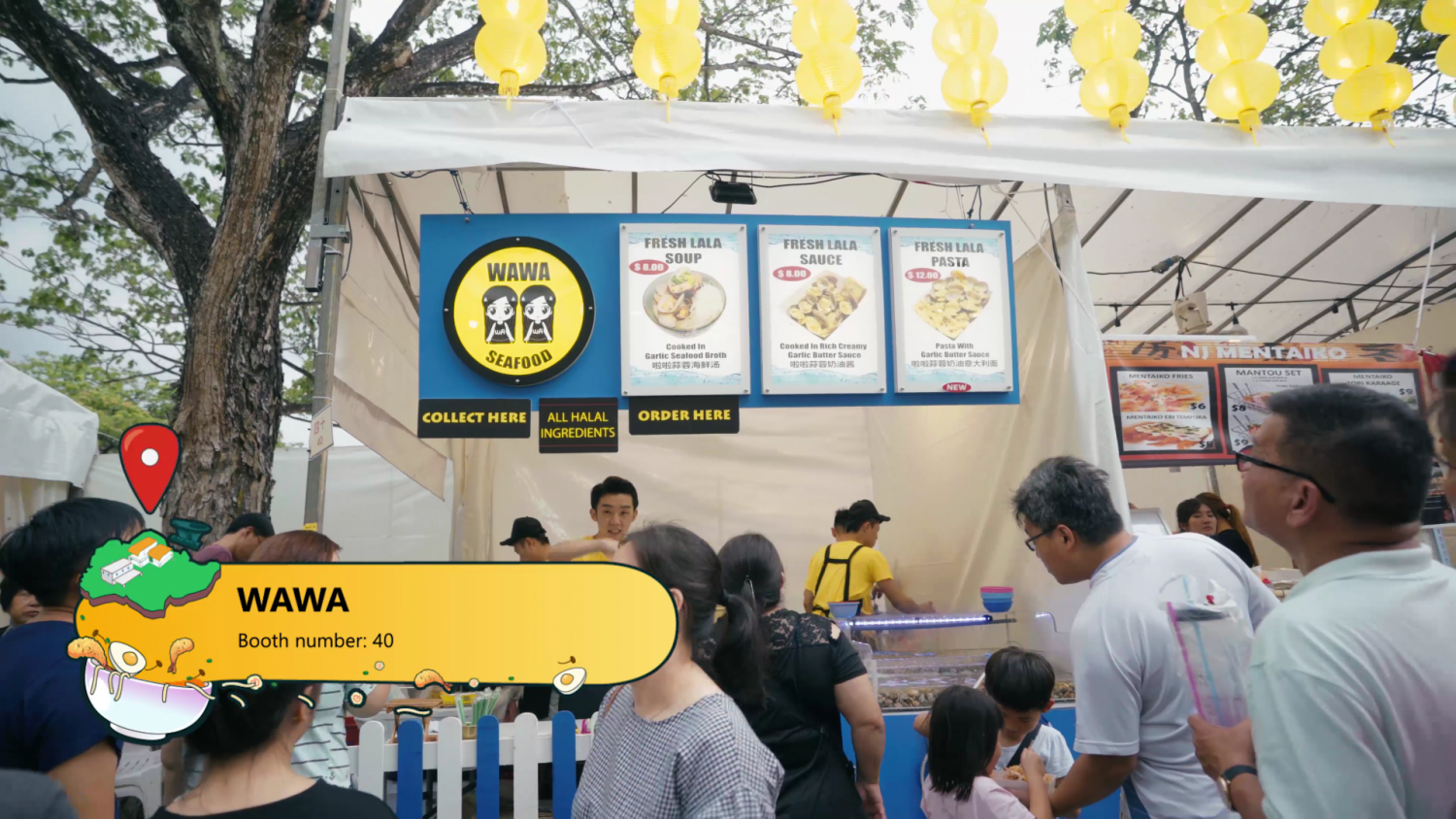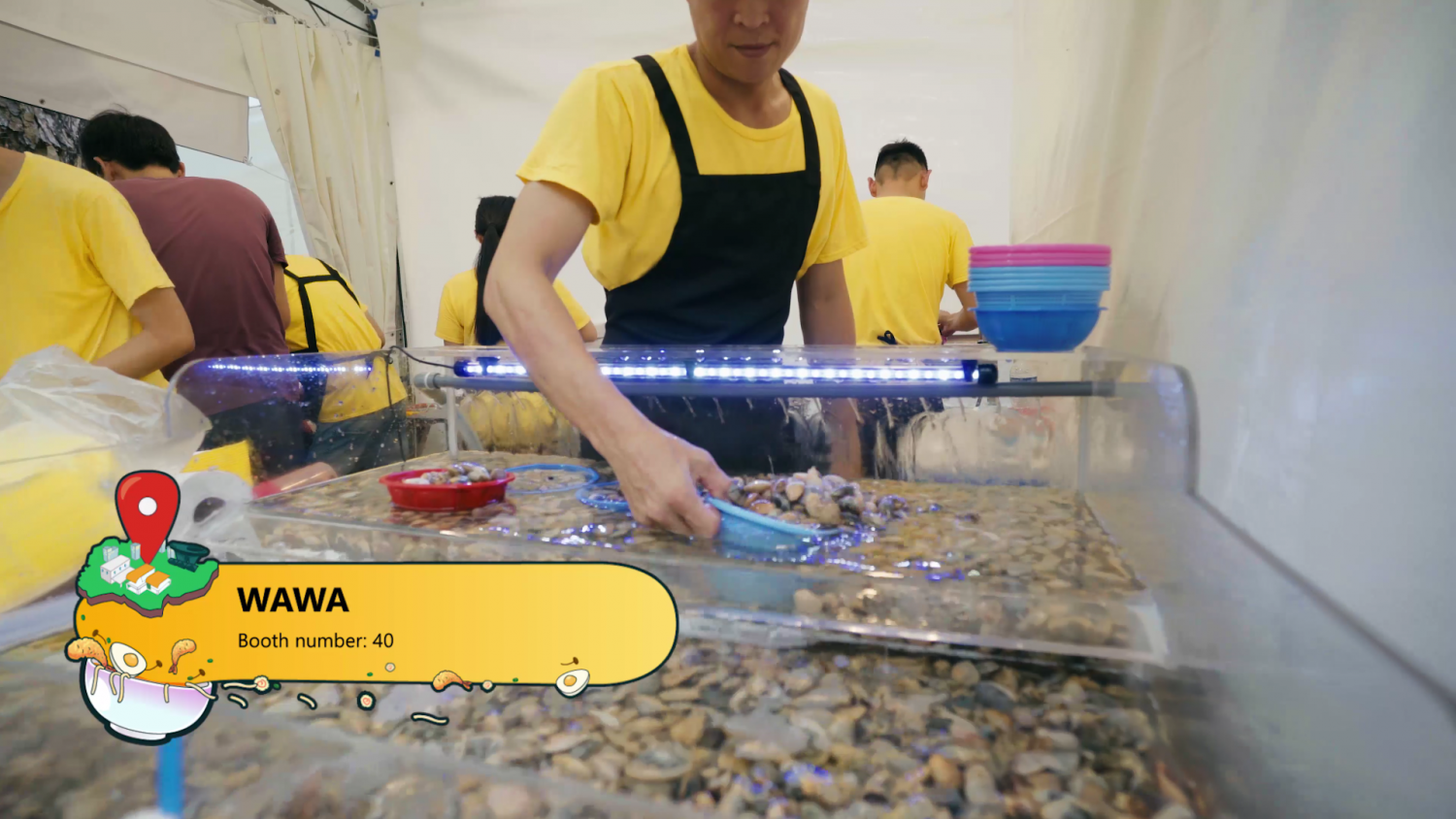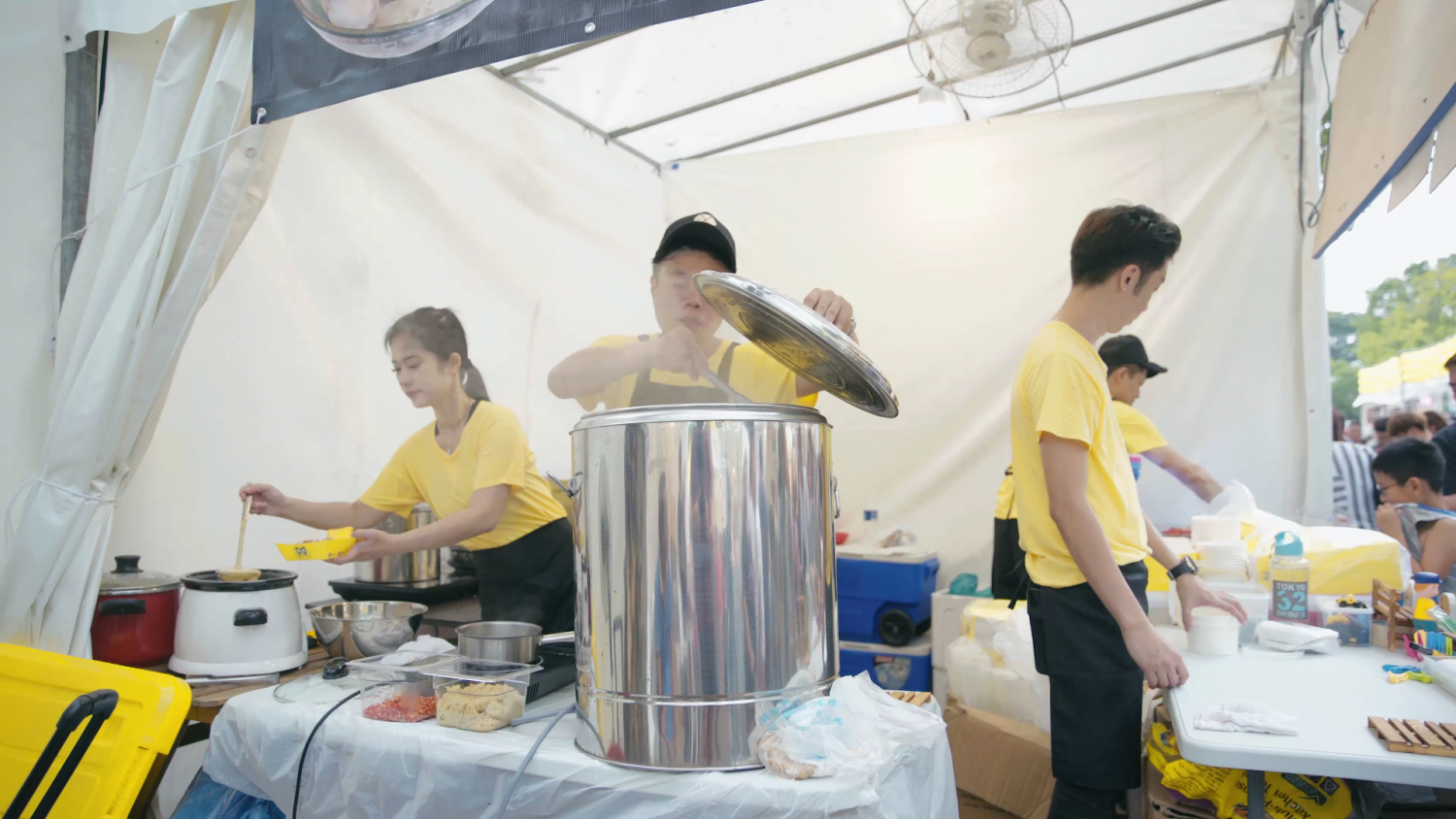 At first look, this dish looks really really bland. However taste-wise, the blandness is shocking…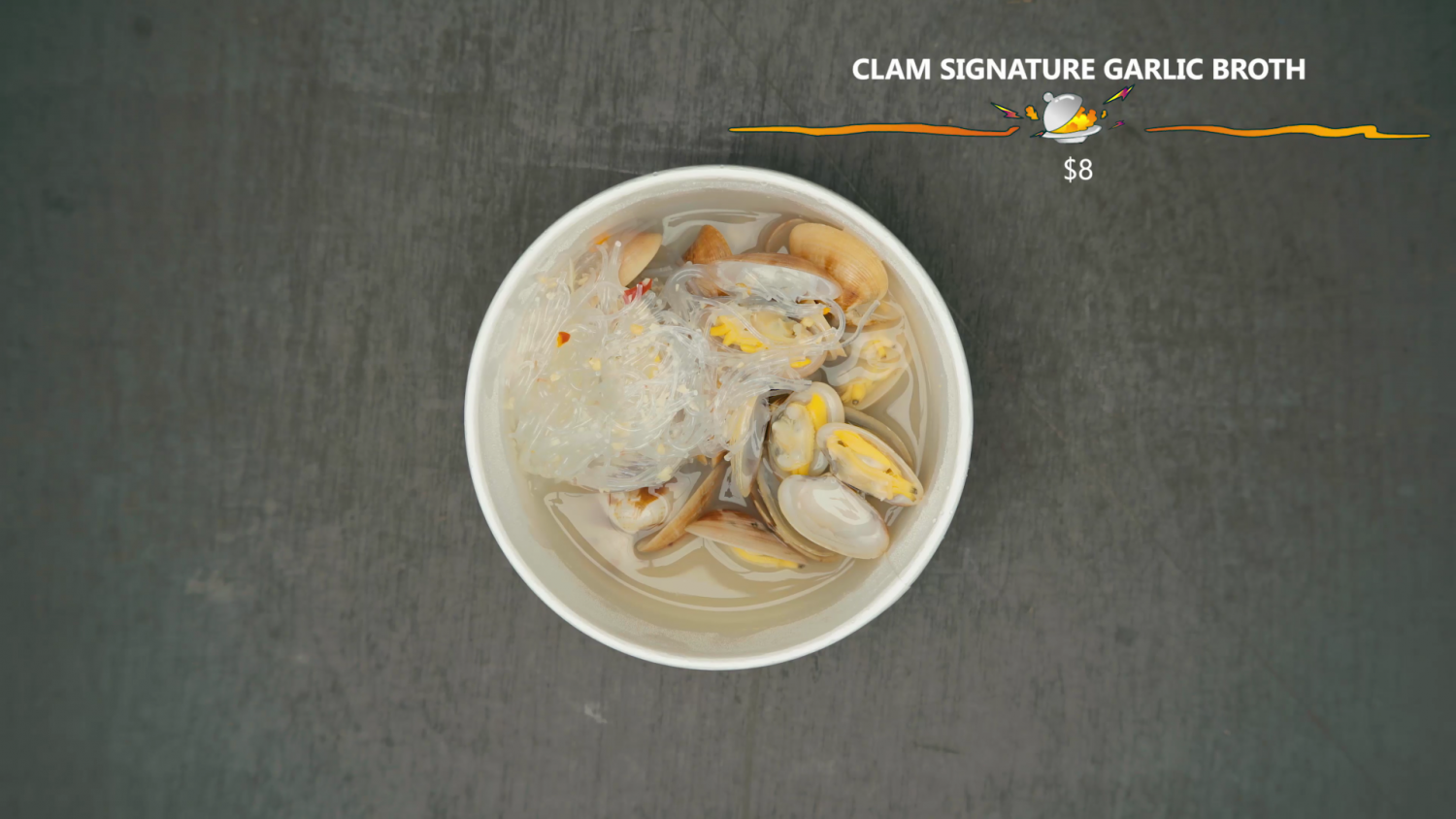 Shockingly good! We are roaring like a lion already! Roarrrrrr. No it's not even a scream. And all these feels just from our first sip. Wow!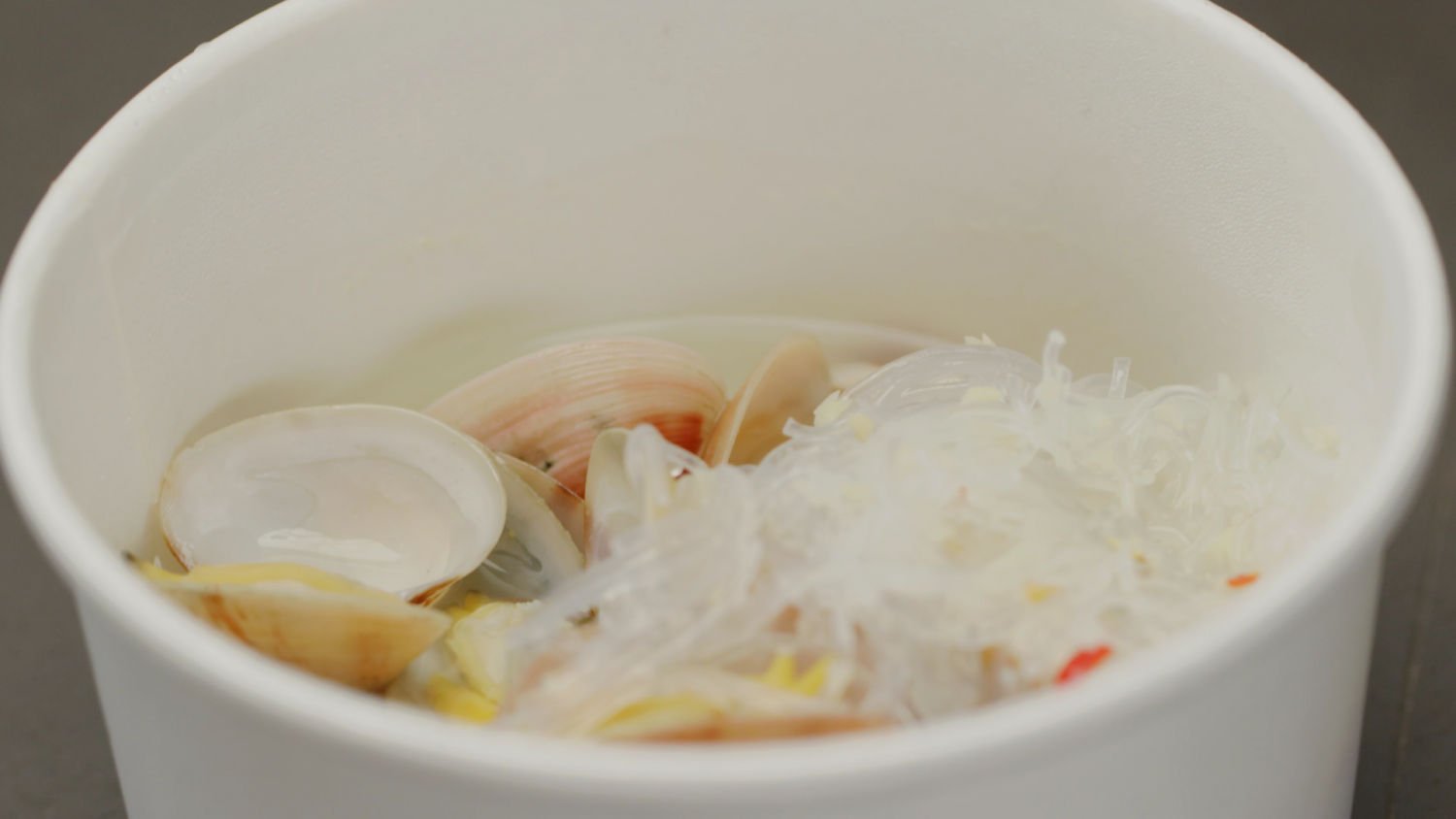 The shock is real.
Double real.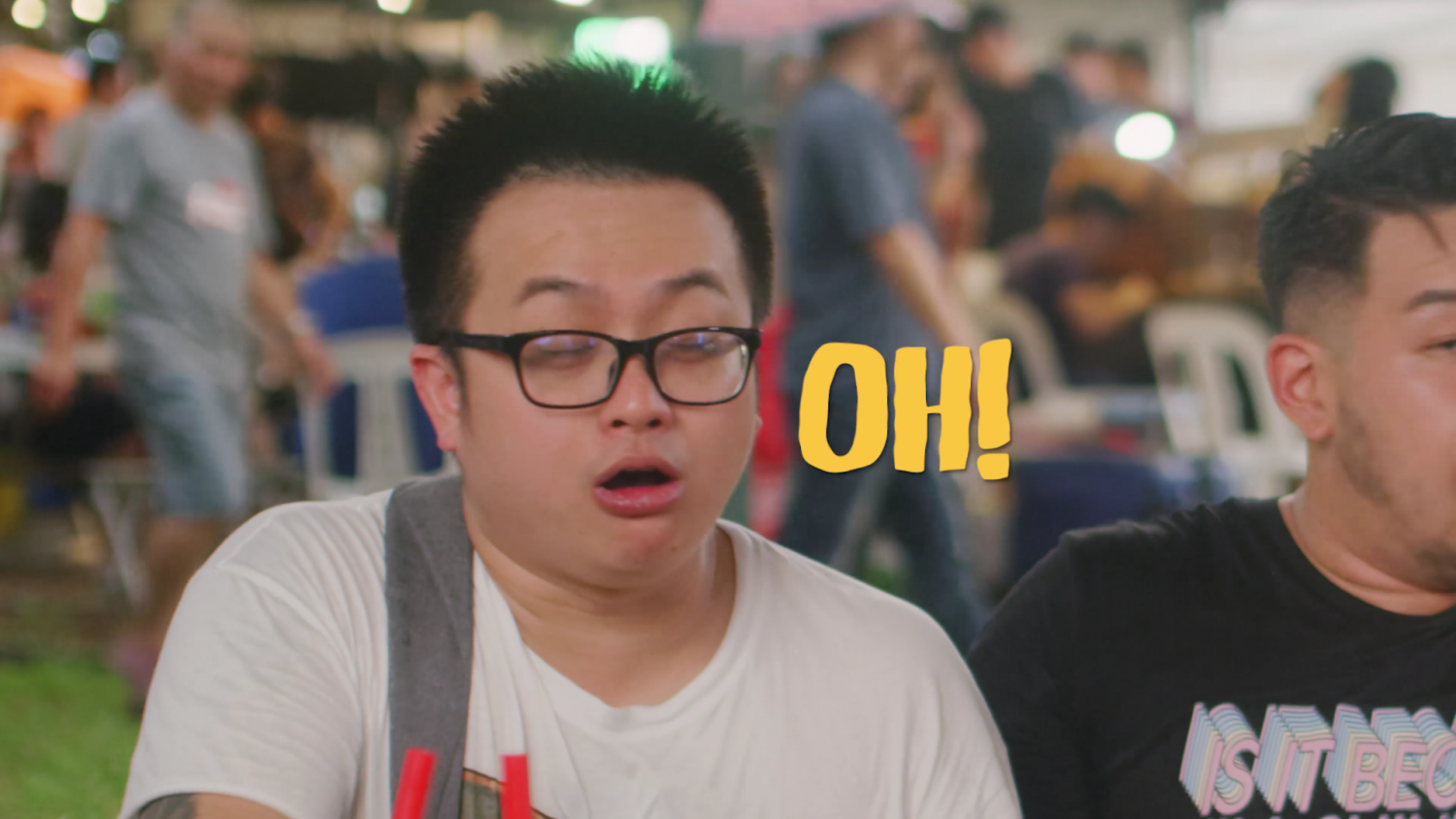 What sorcery is this?! How can this be so darn good? There's only one word to describe this dish – Robust. And very spicy.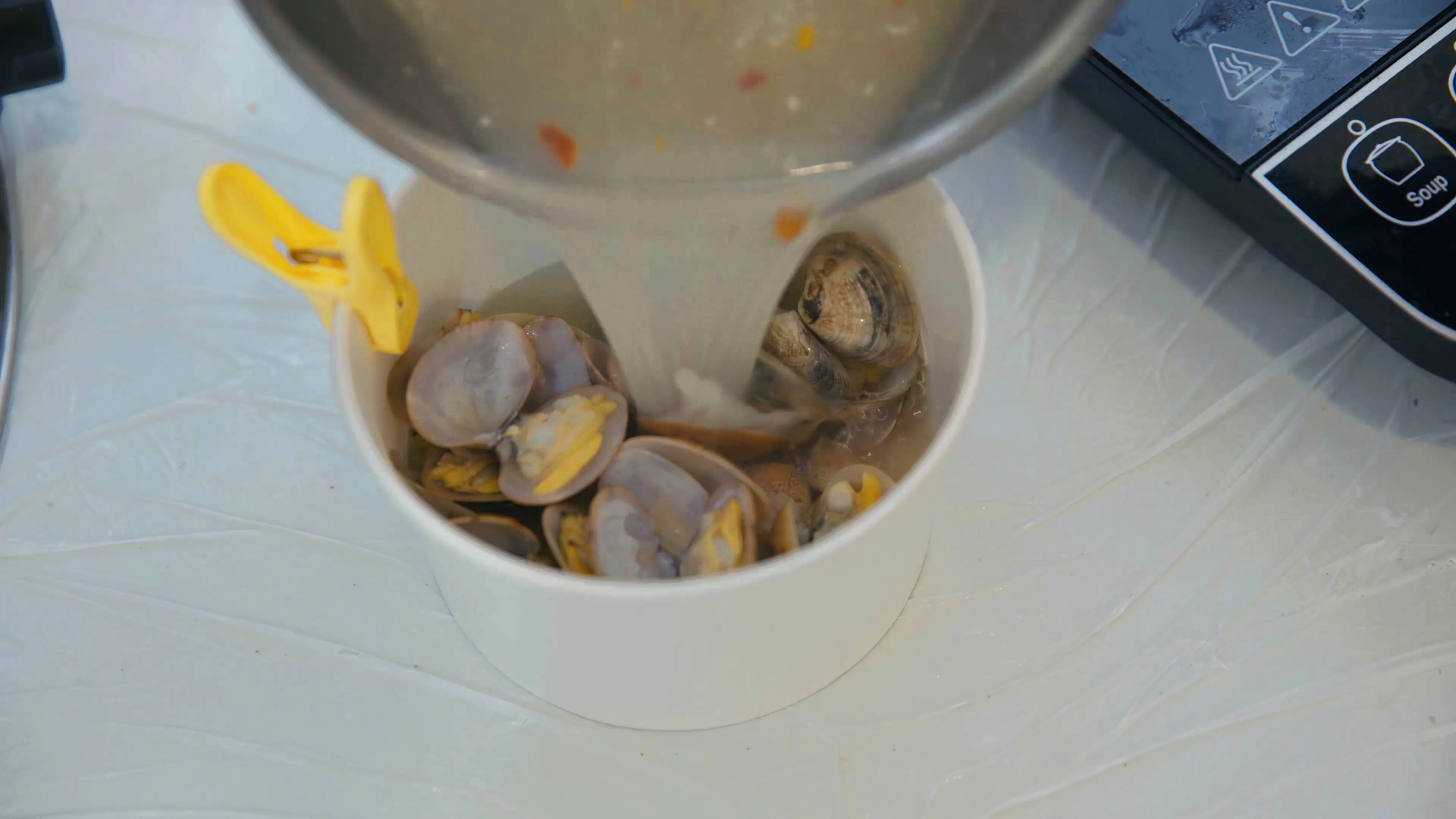 Even the noodles are compliments really well with the garlic broth and clams. Simply stunning.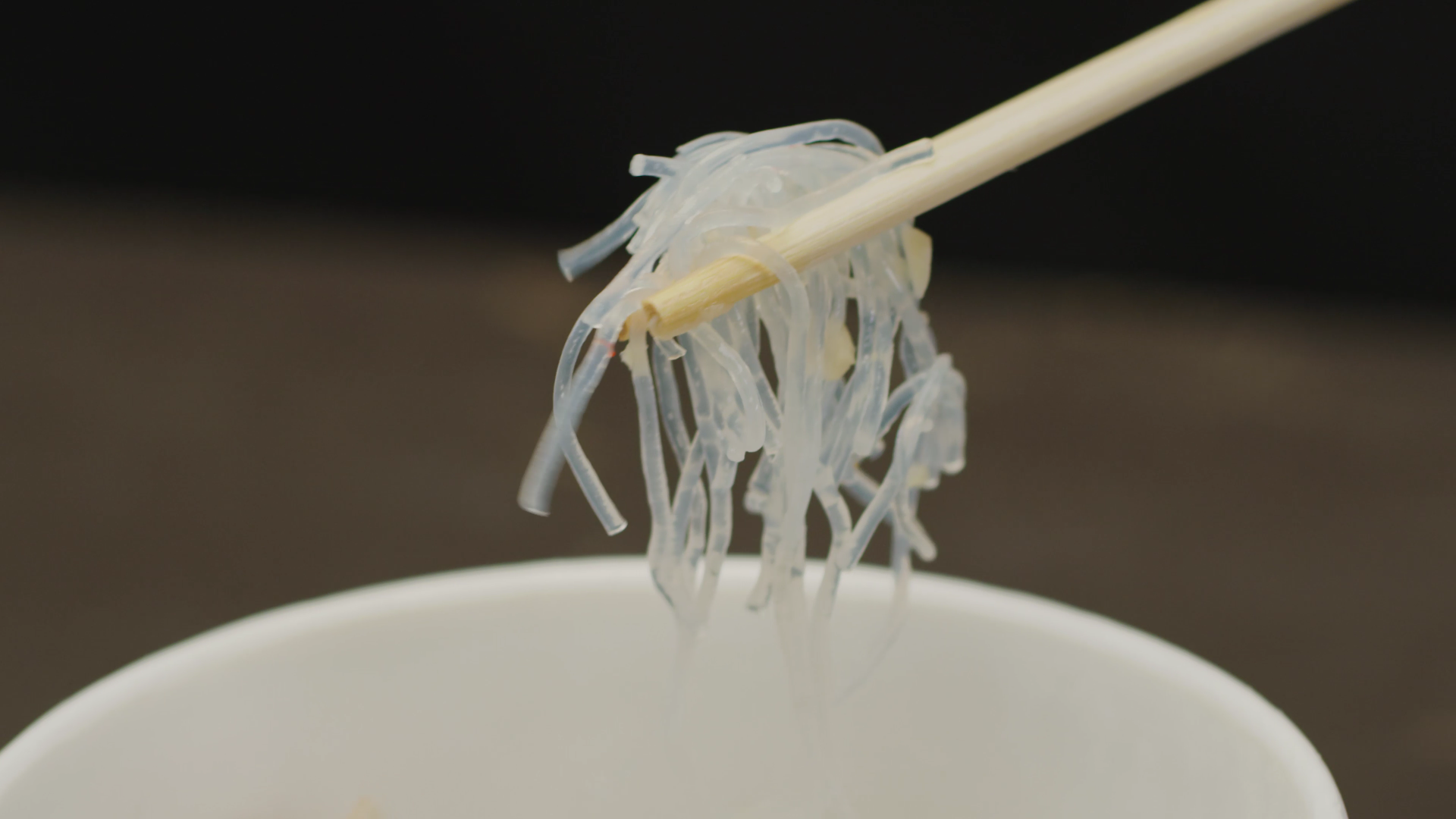 We're going to try the next thing which is their Garlic Butter Clams.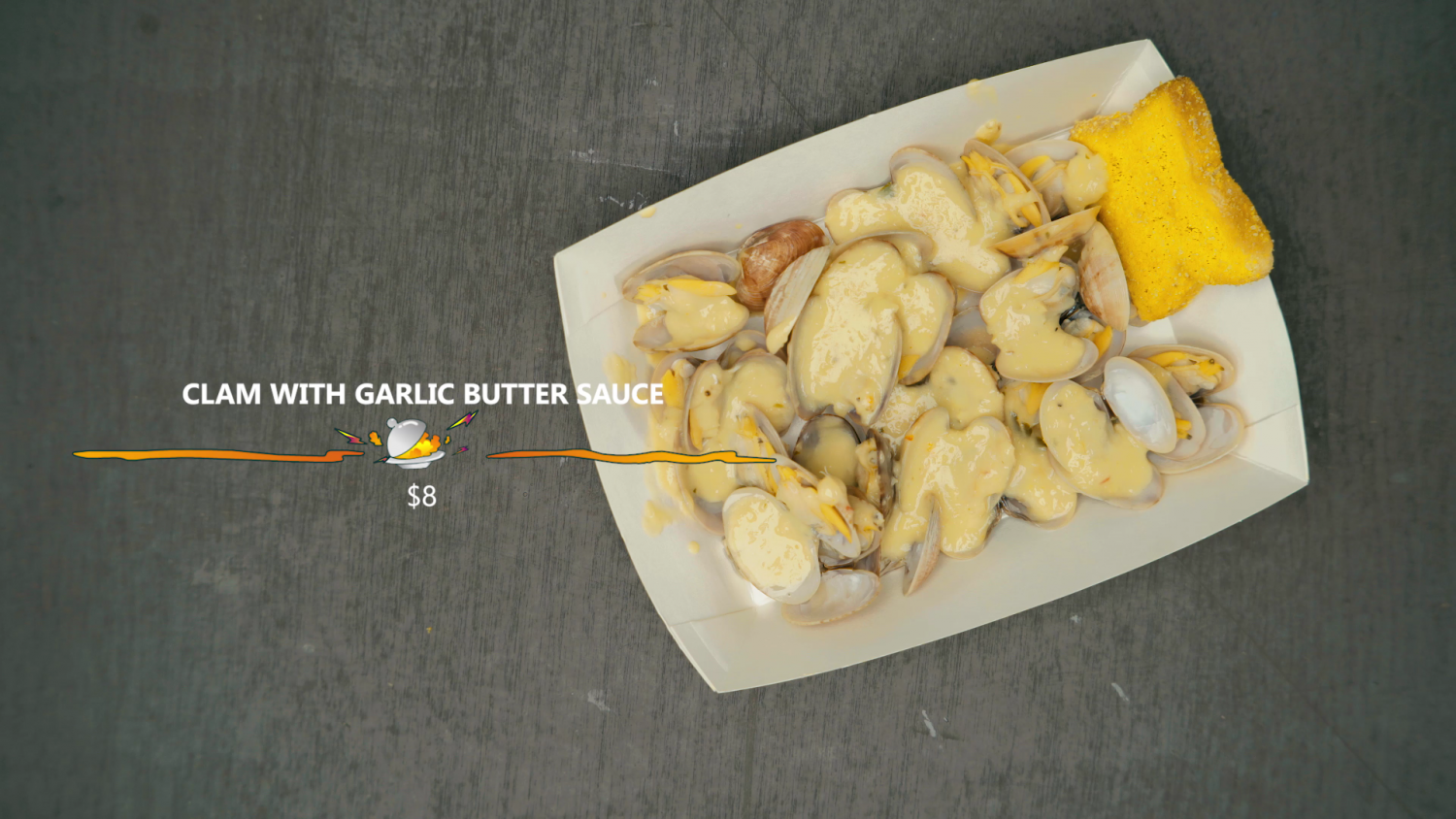 This is very much a fusion dish with an oriental taste. And the sauce is surprisingly good. We can simply to eat the entire dish, even with the shell… We mean licking off the shell. It's that delicious.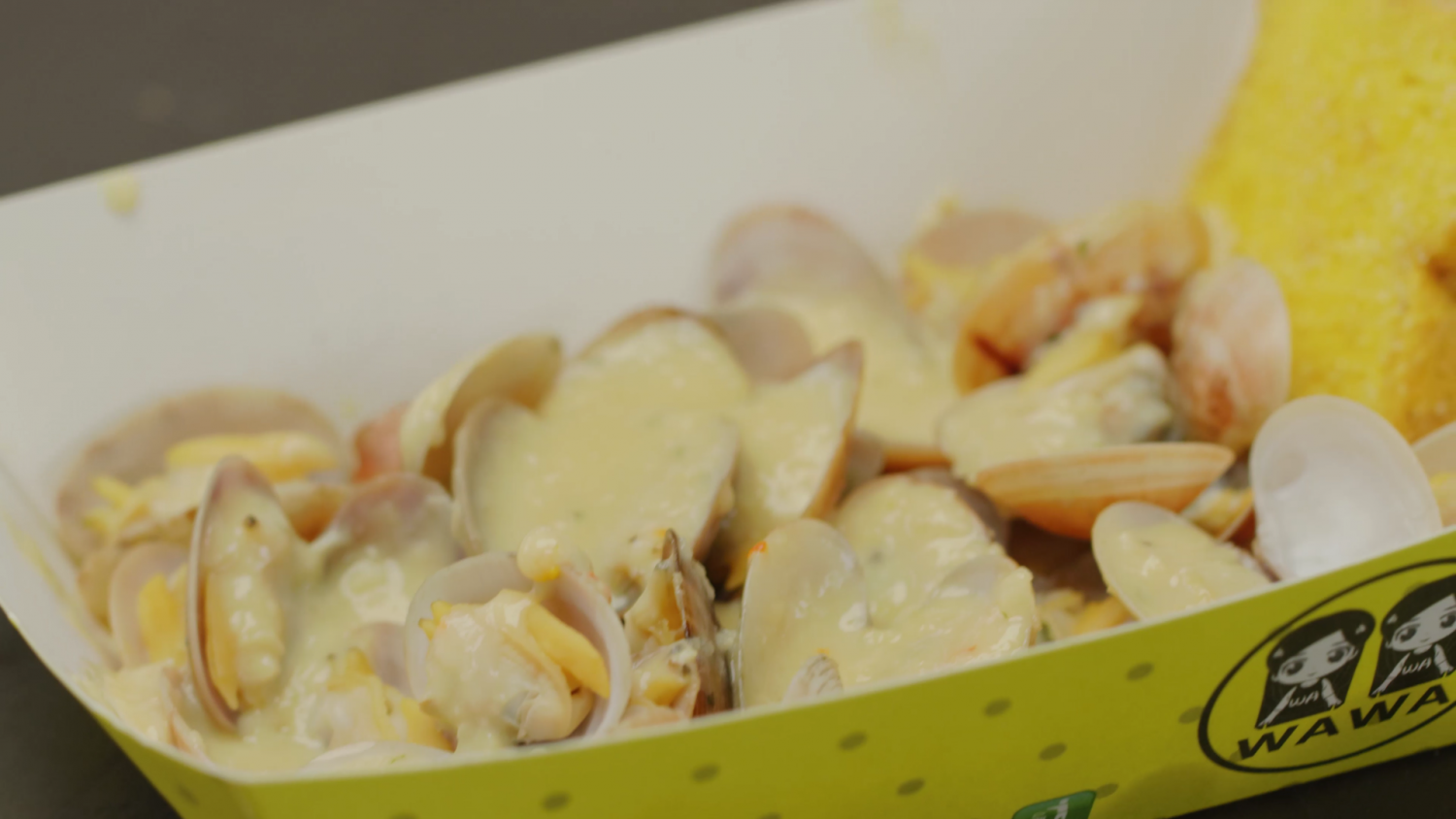 This must be the cutest toast we've ever seen! Just look how tiny this is.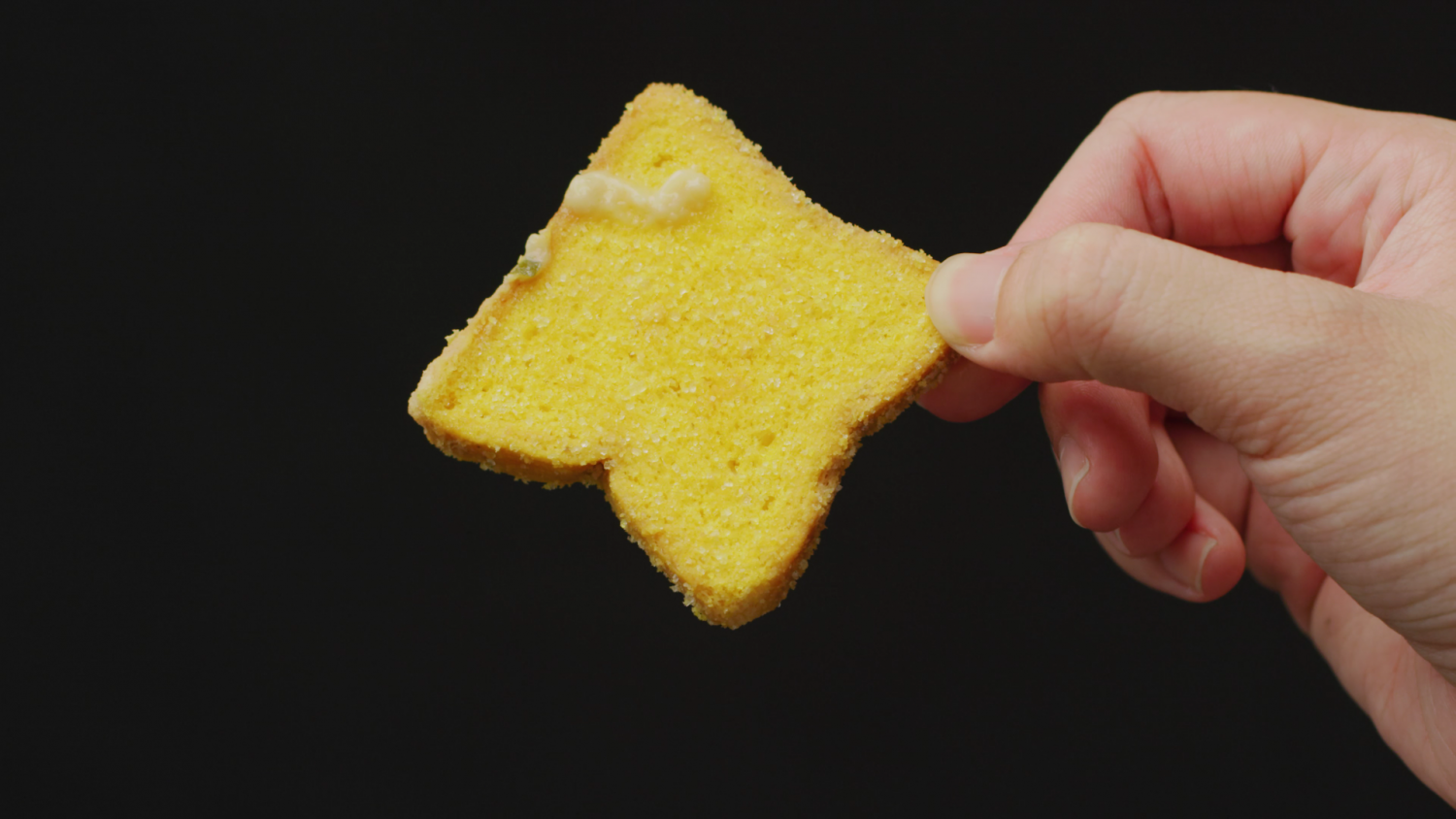 So much garlic butter all over the clams. More please! Woolala.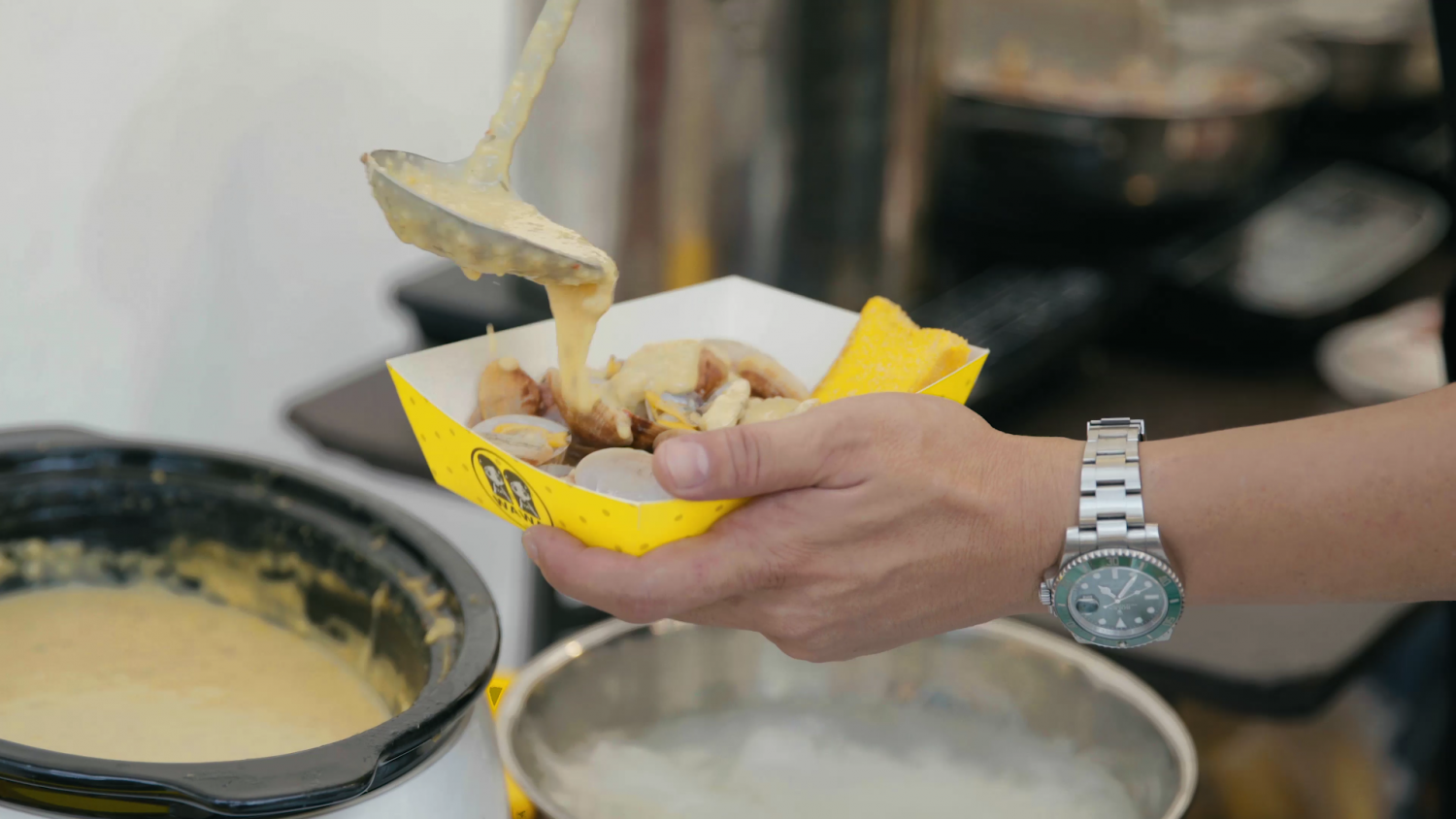 Good stuff cannot bluff! Yummy!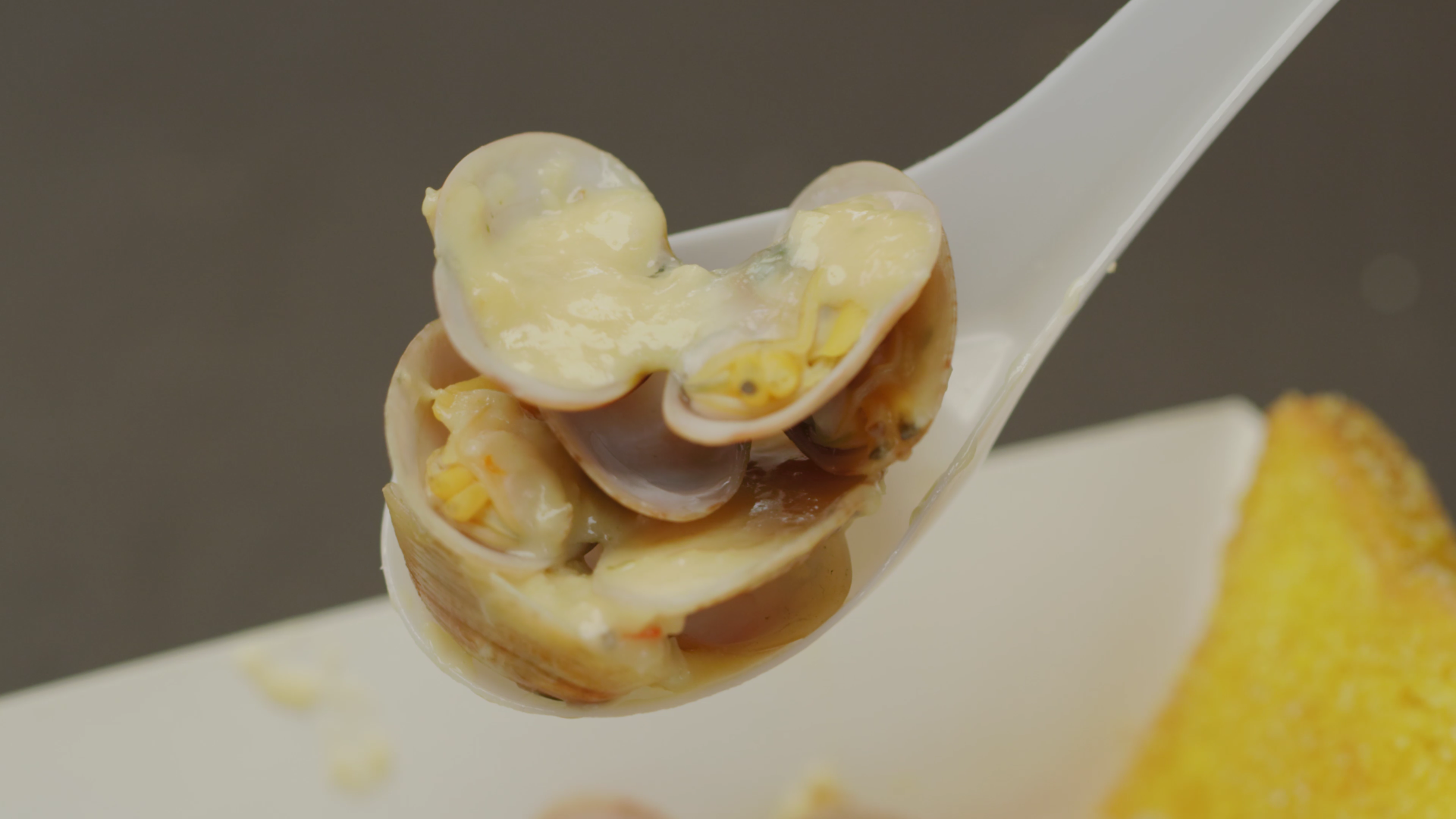 Aiken said wants take these clams and just clam down his nipples… Wait, what?!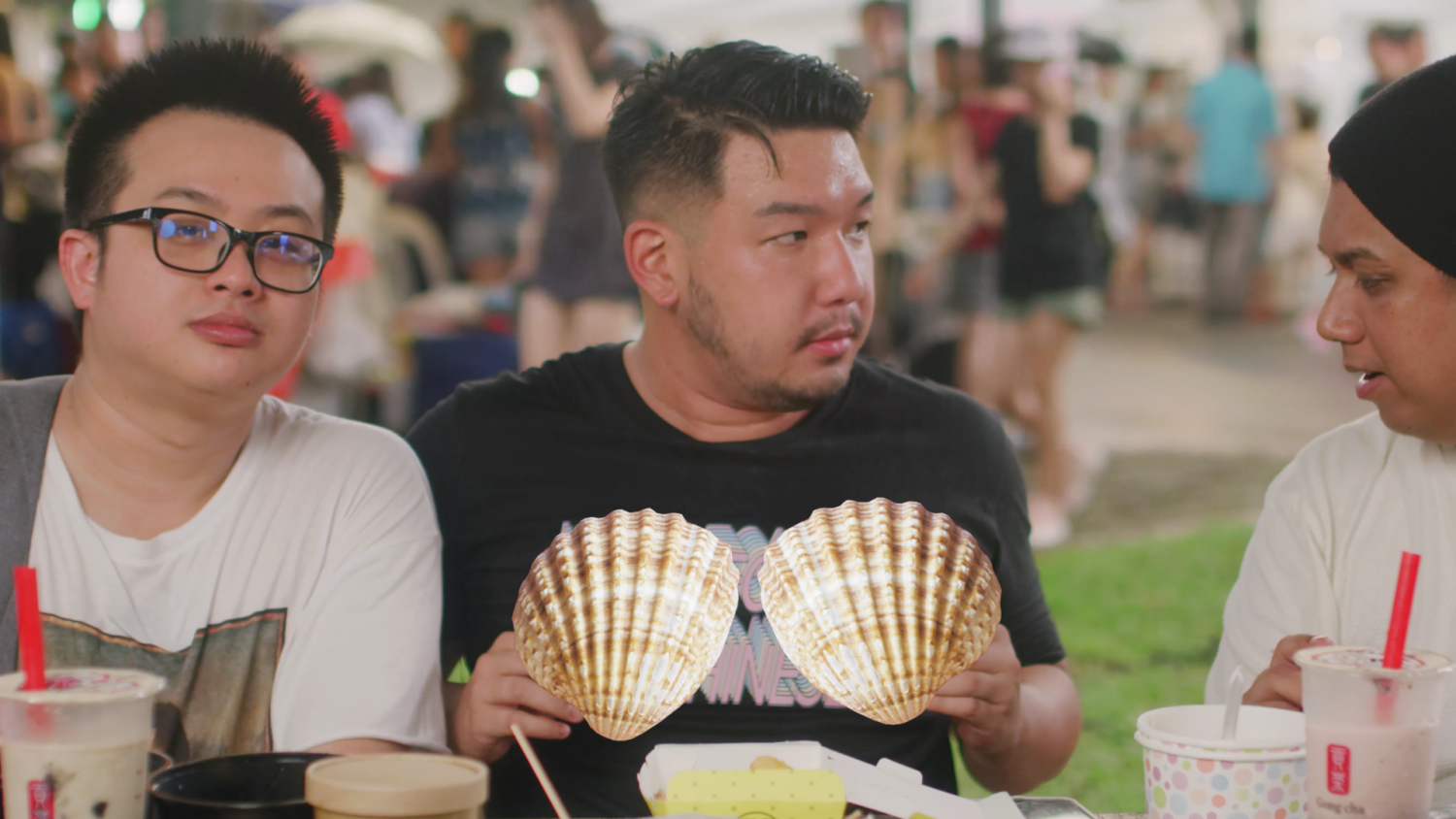 Why Aiken?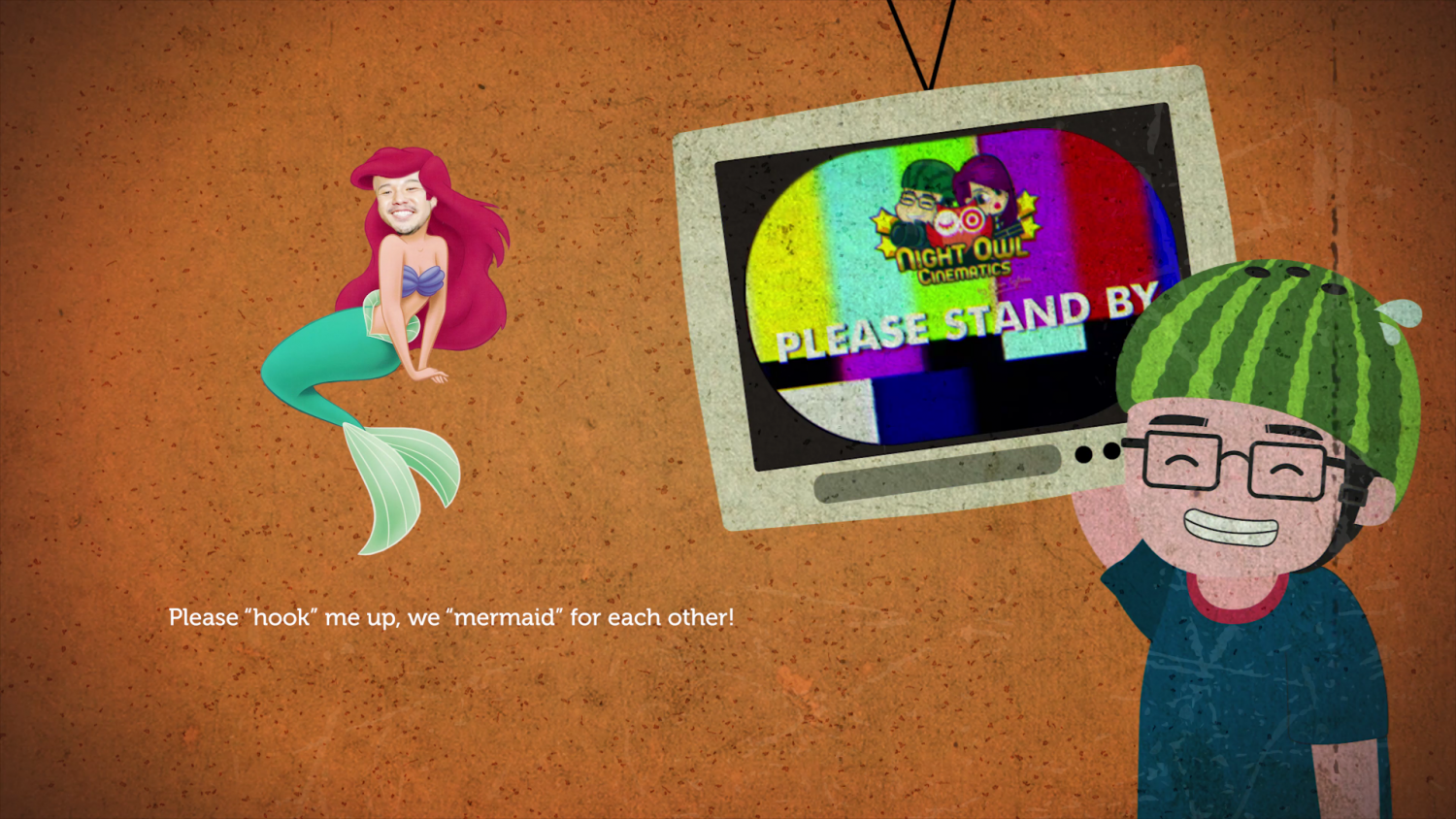 And with that, Wawa has a total of 3 stars, and it is…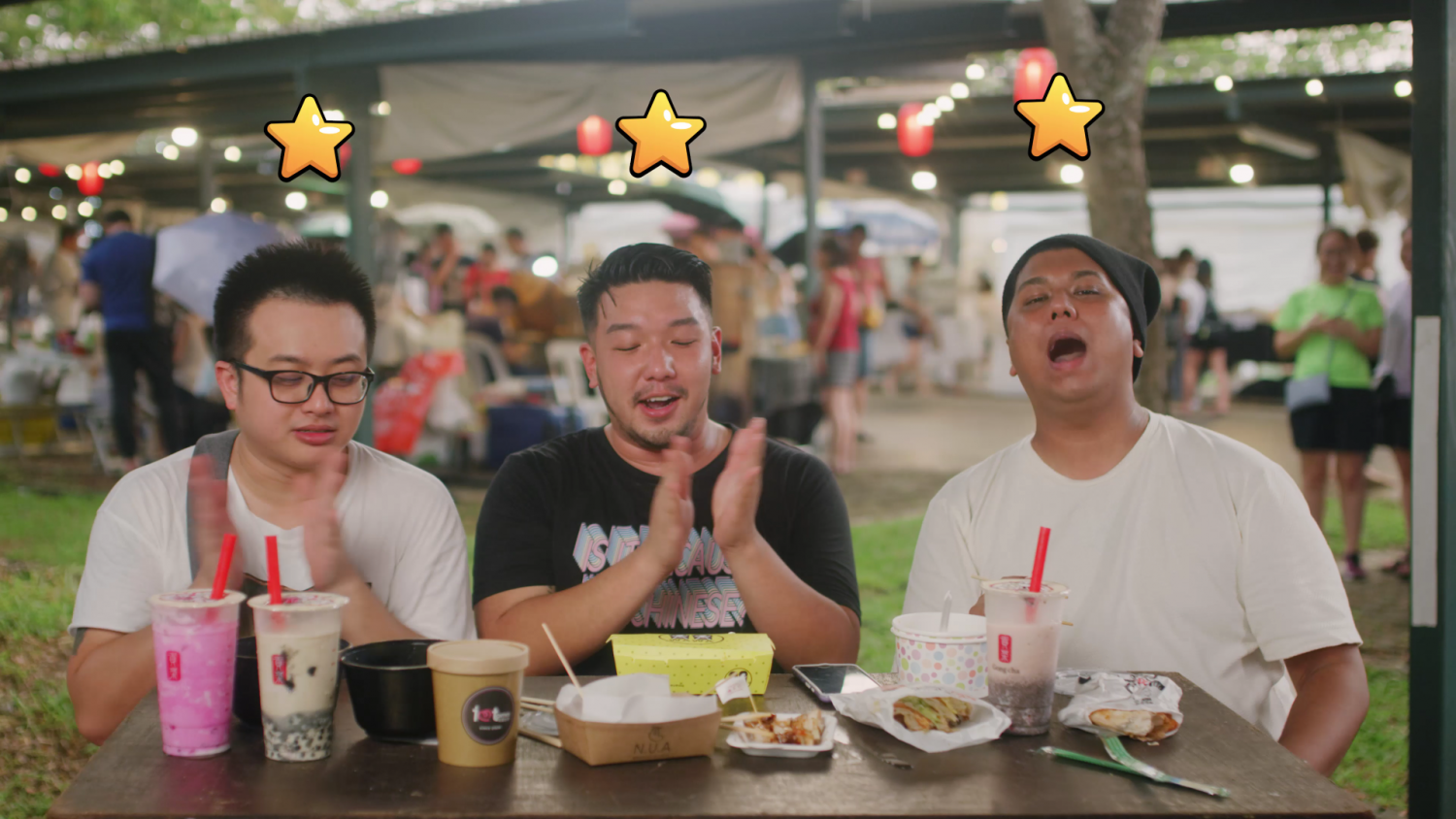 Food King Good!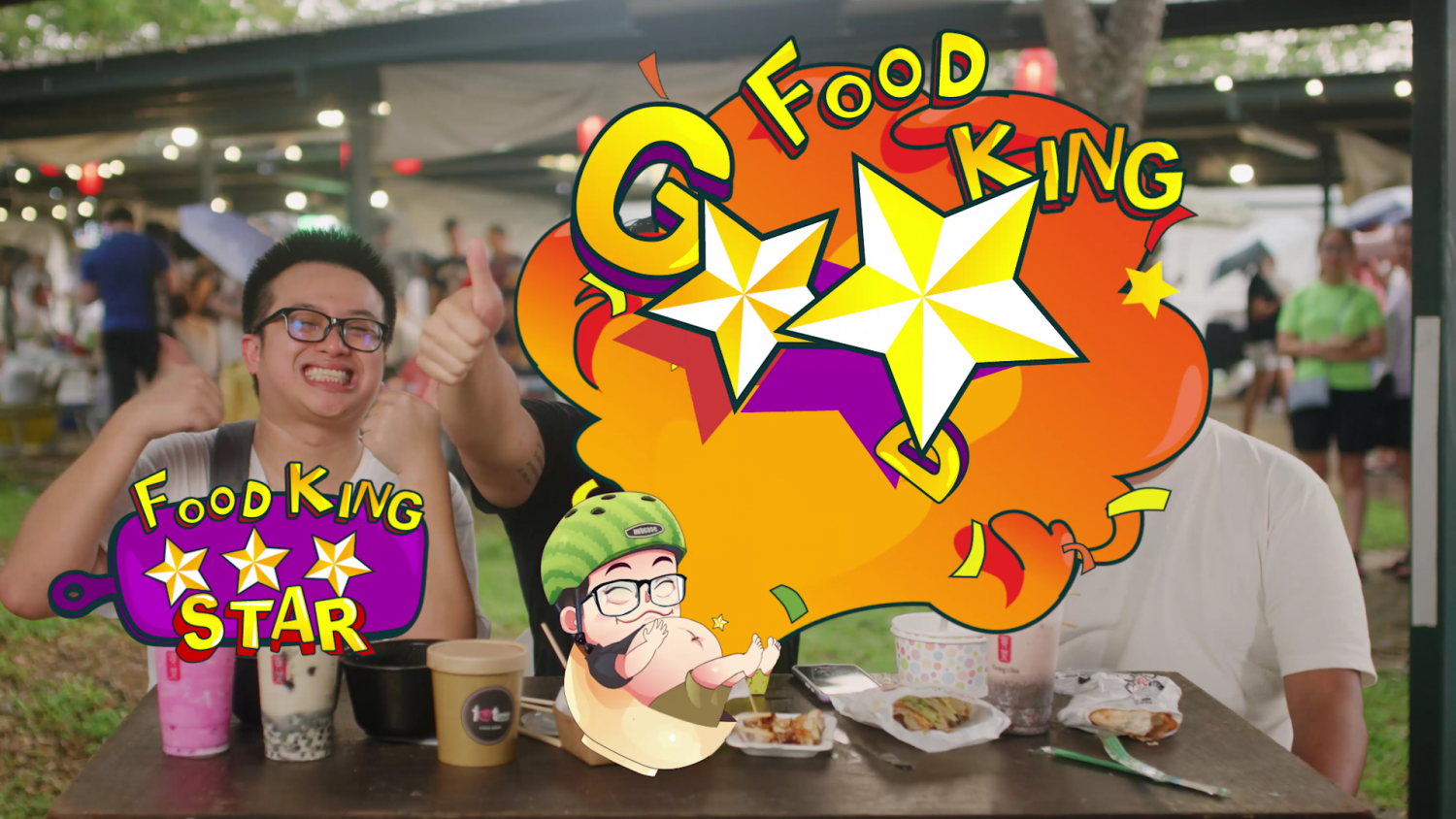 Ratings: 3 Stars, Food-King Good!
WAWA

Booth Number: 40
Now's the time we've all been waiting for… Taiwan's Chicken Cutlet! And Devil's Evolution Fried Chicken is the cream of the crop. This stall has the longest queue and here's why.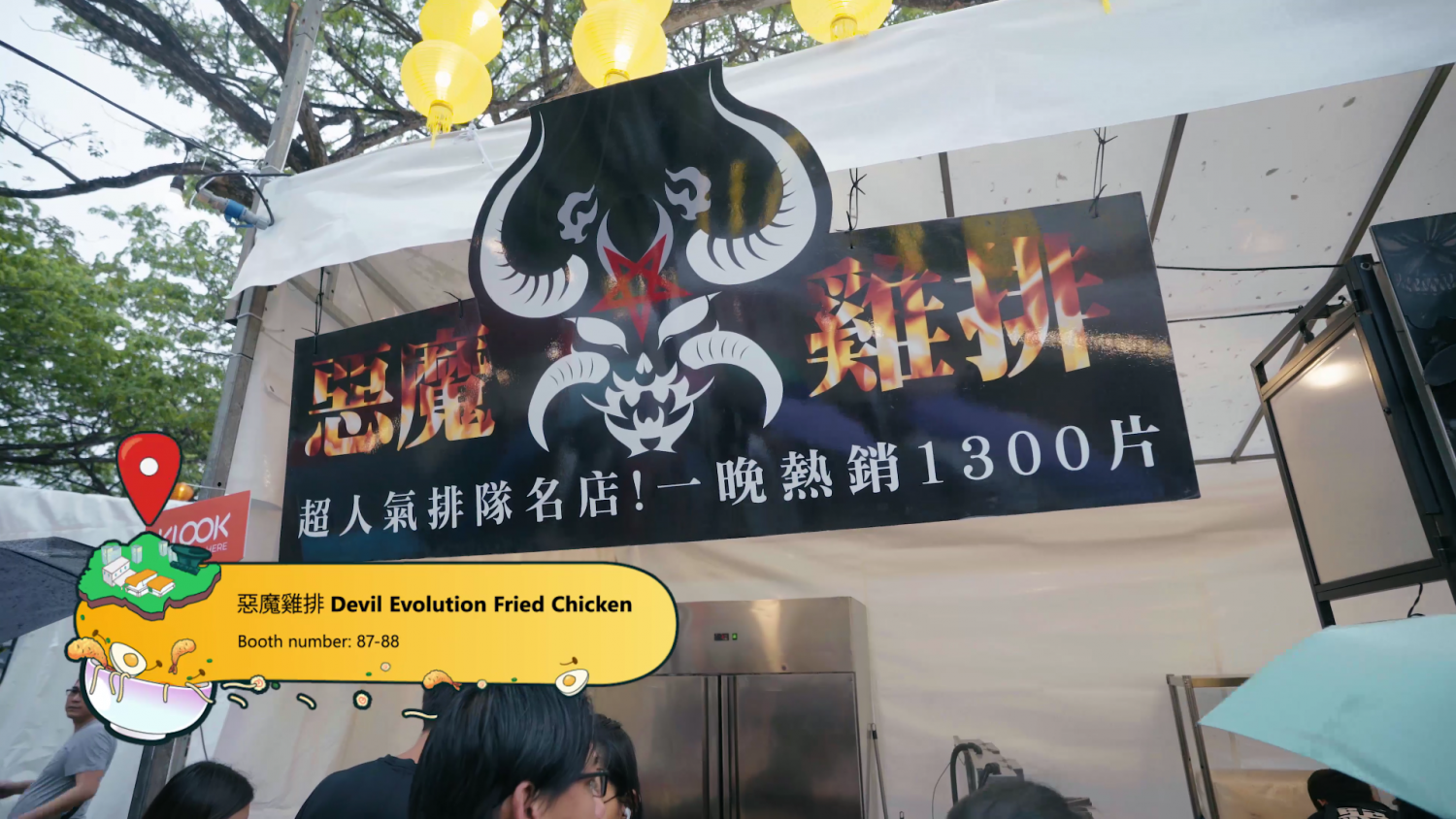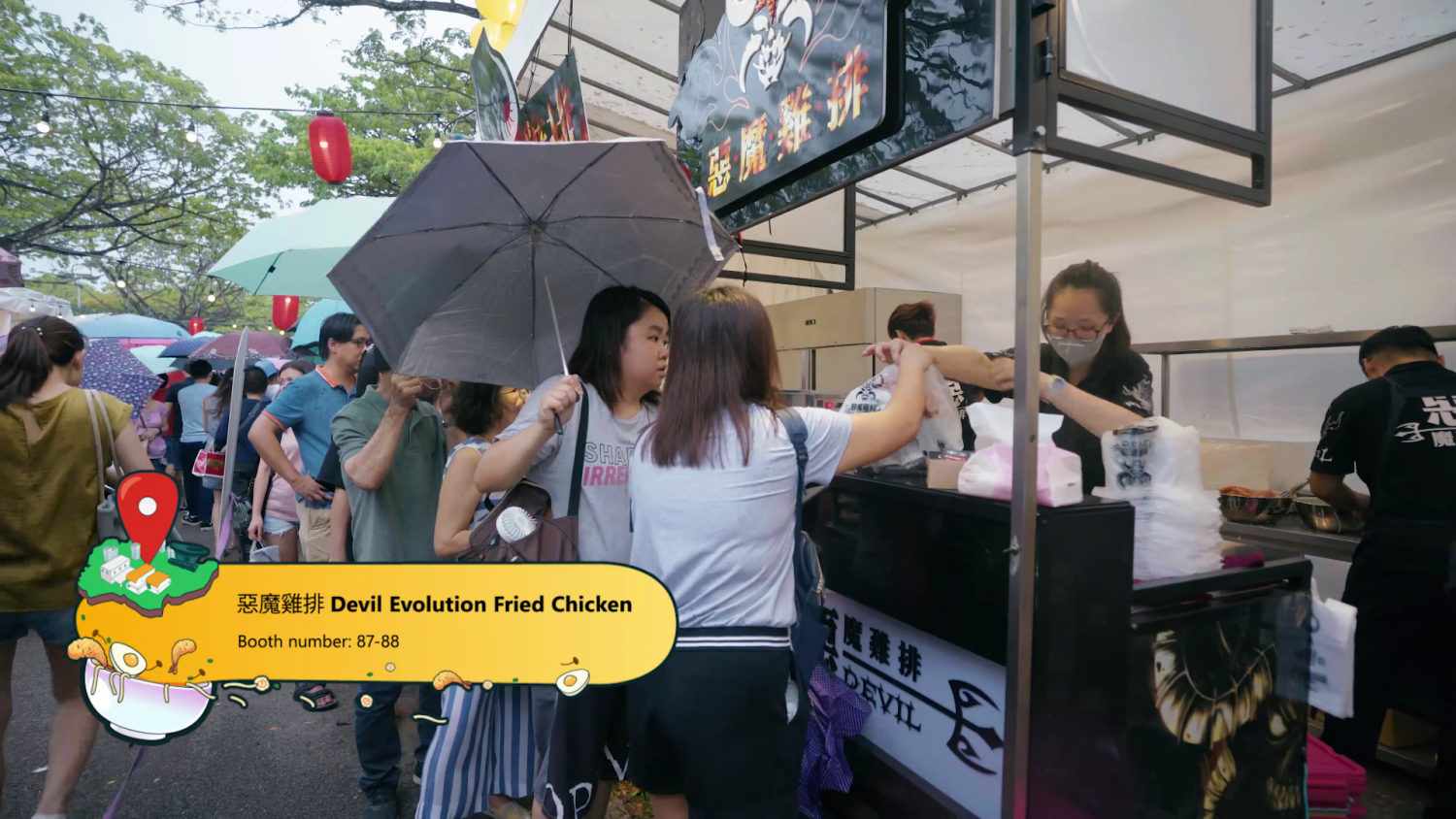 So in Singapore, you can find a few different versions of chicken cutlet everywhere. however, nothing comes close to this. We are really glad they brought it here for us to savor something this wonderful. Taste-wise, it's definitely one you cannot miss.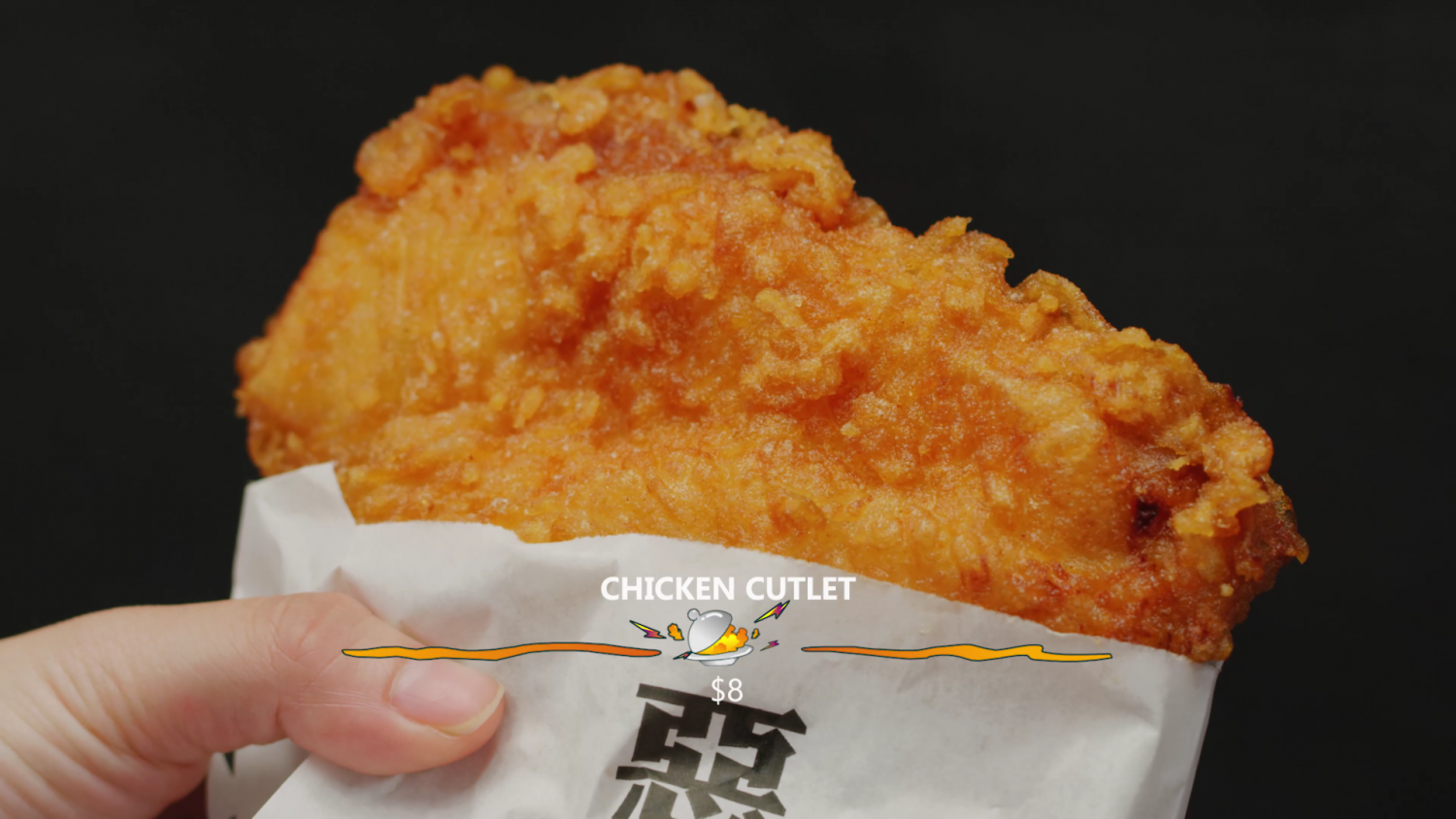 The batter is done to perfection. It is so crispy, sweet and salty at the same time. Such a satisfying and delightful experience.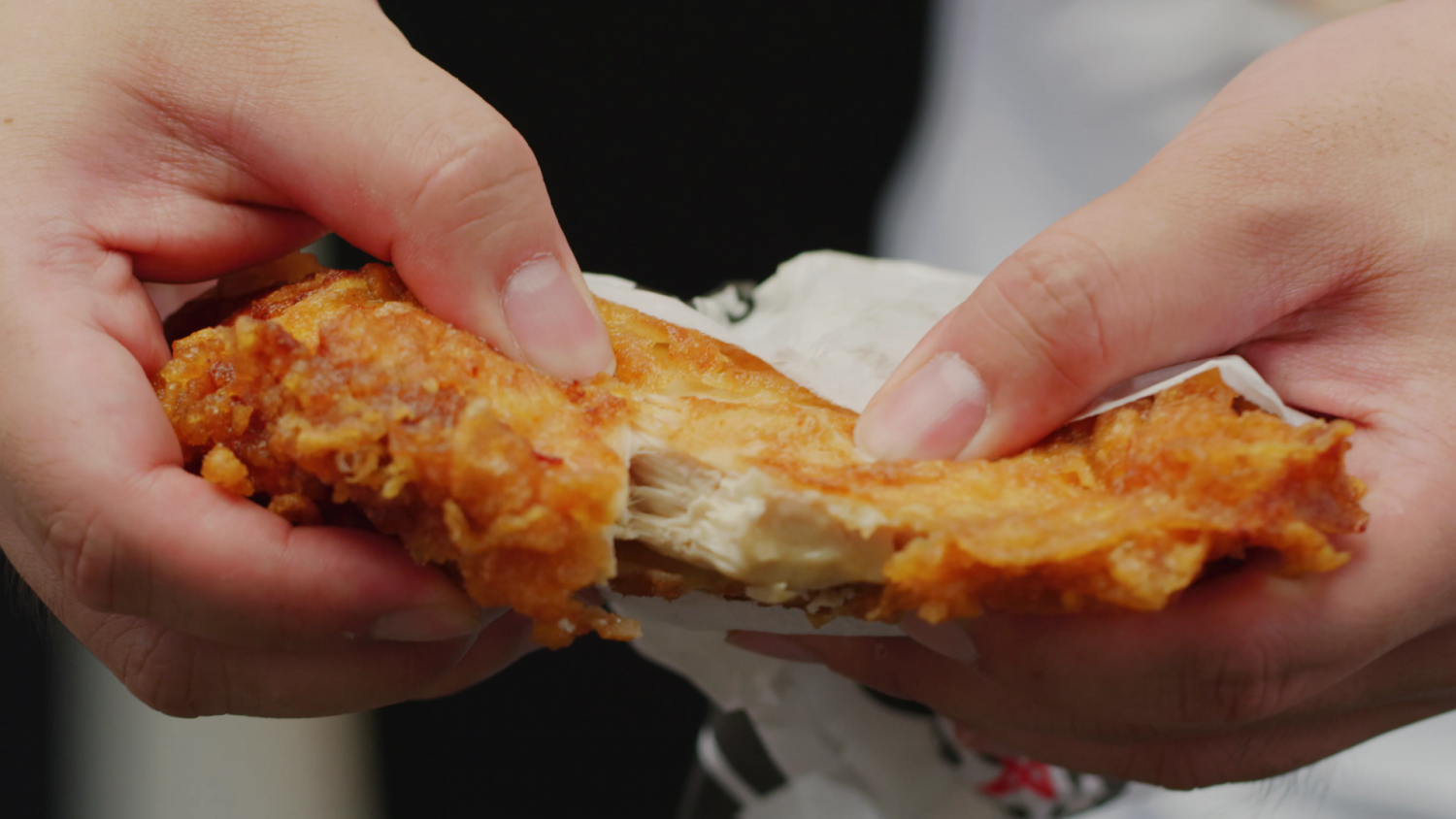 The sweetness actually comes from the paprika powder which they use to sprinkle on the chicken before serving.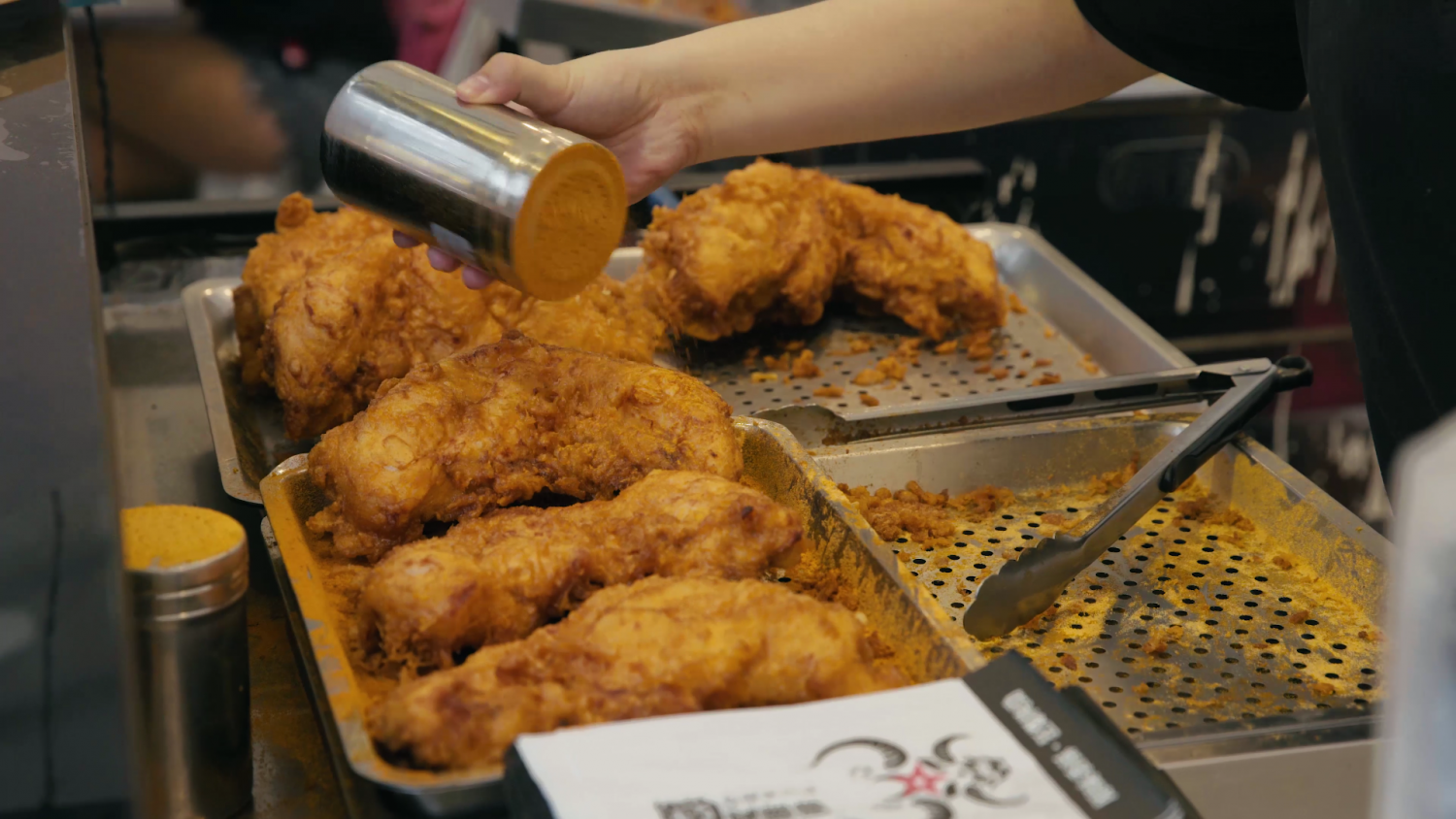 This is a must-try. Don't miss it! Even if you have to queue for 2 hours…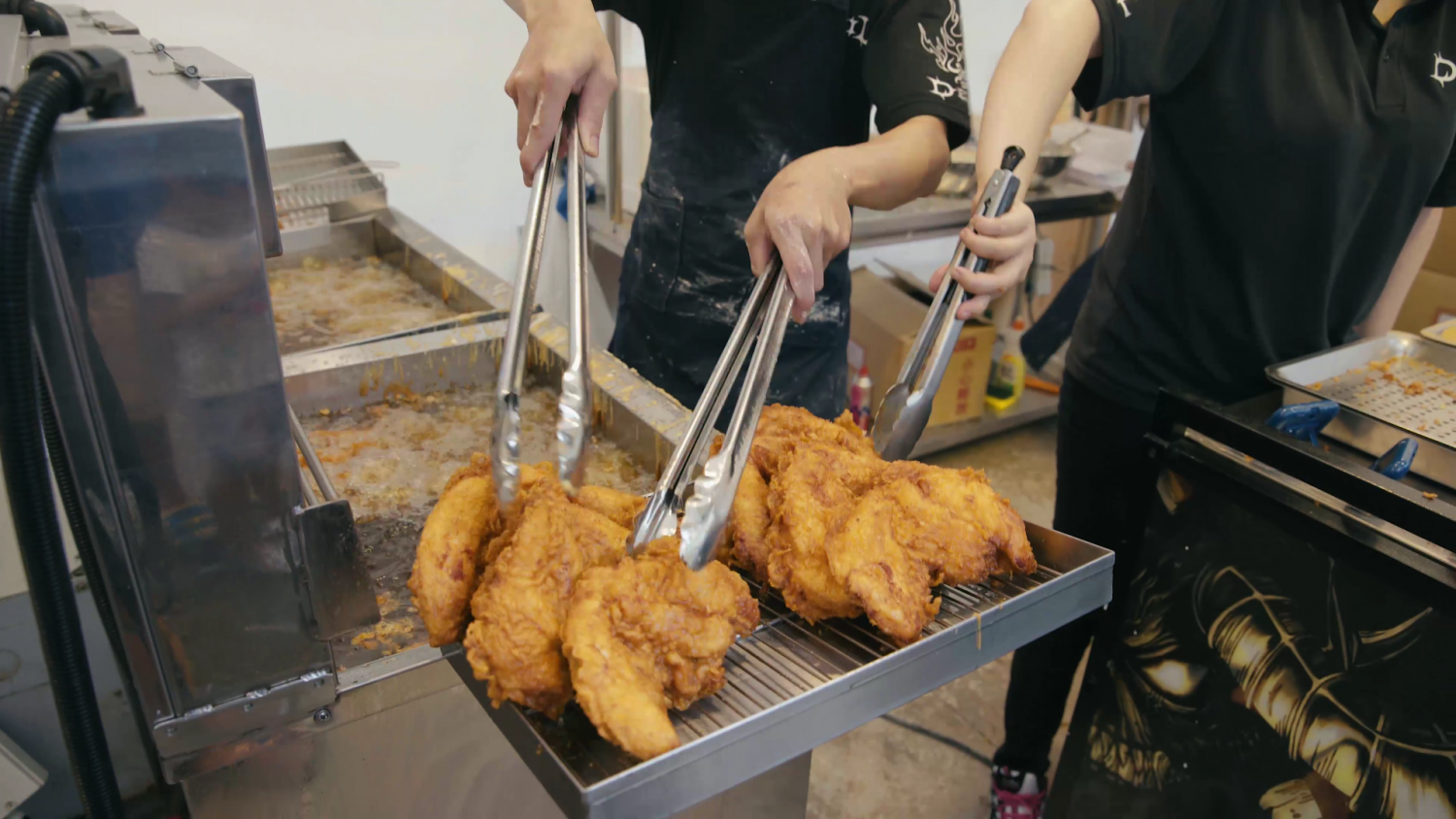 And with that, Devil Chicken Cutlet (Satan's Chicken) has a total of 3 stars…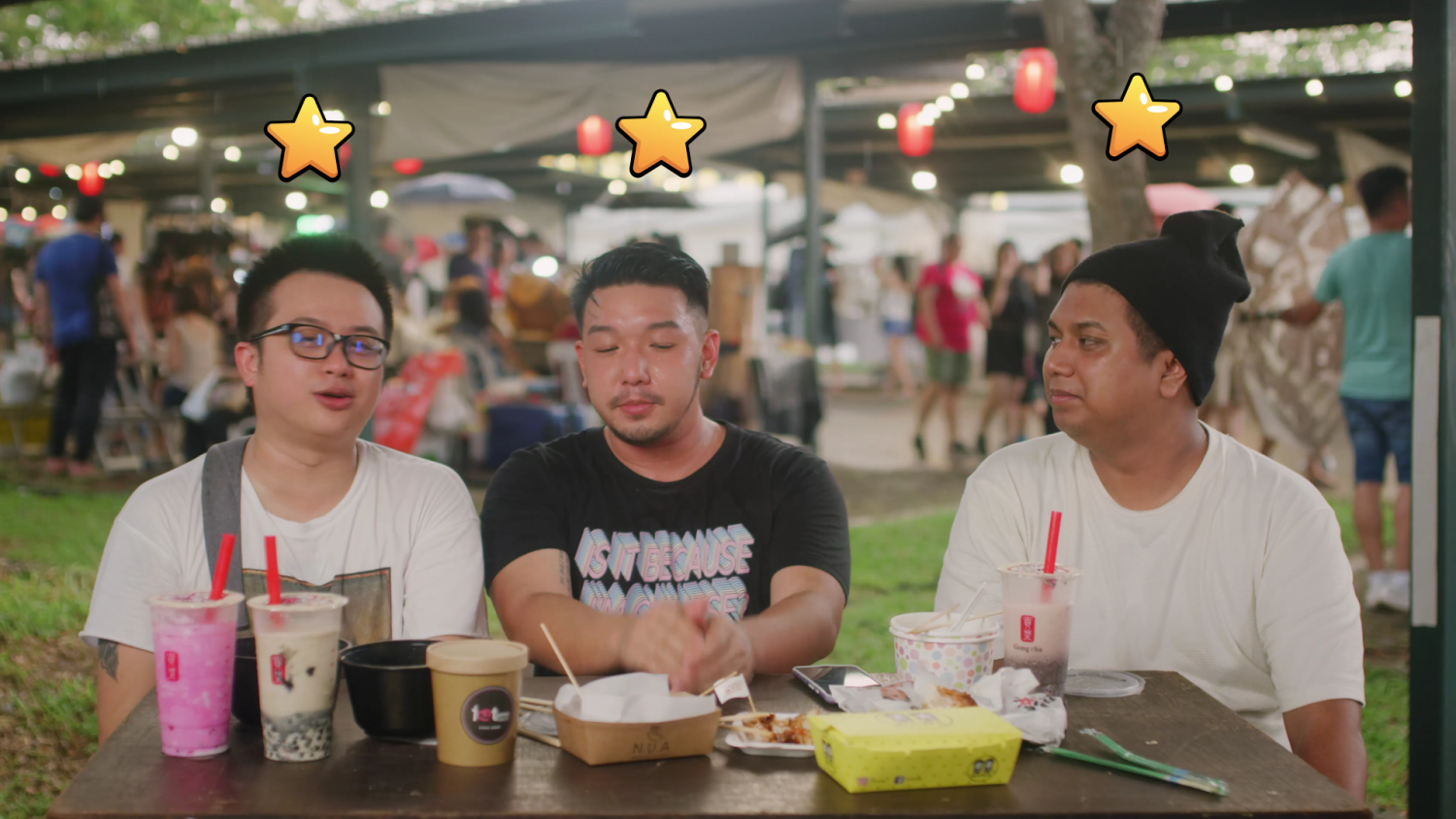 And it is Food-King Good!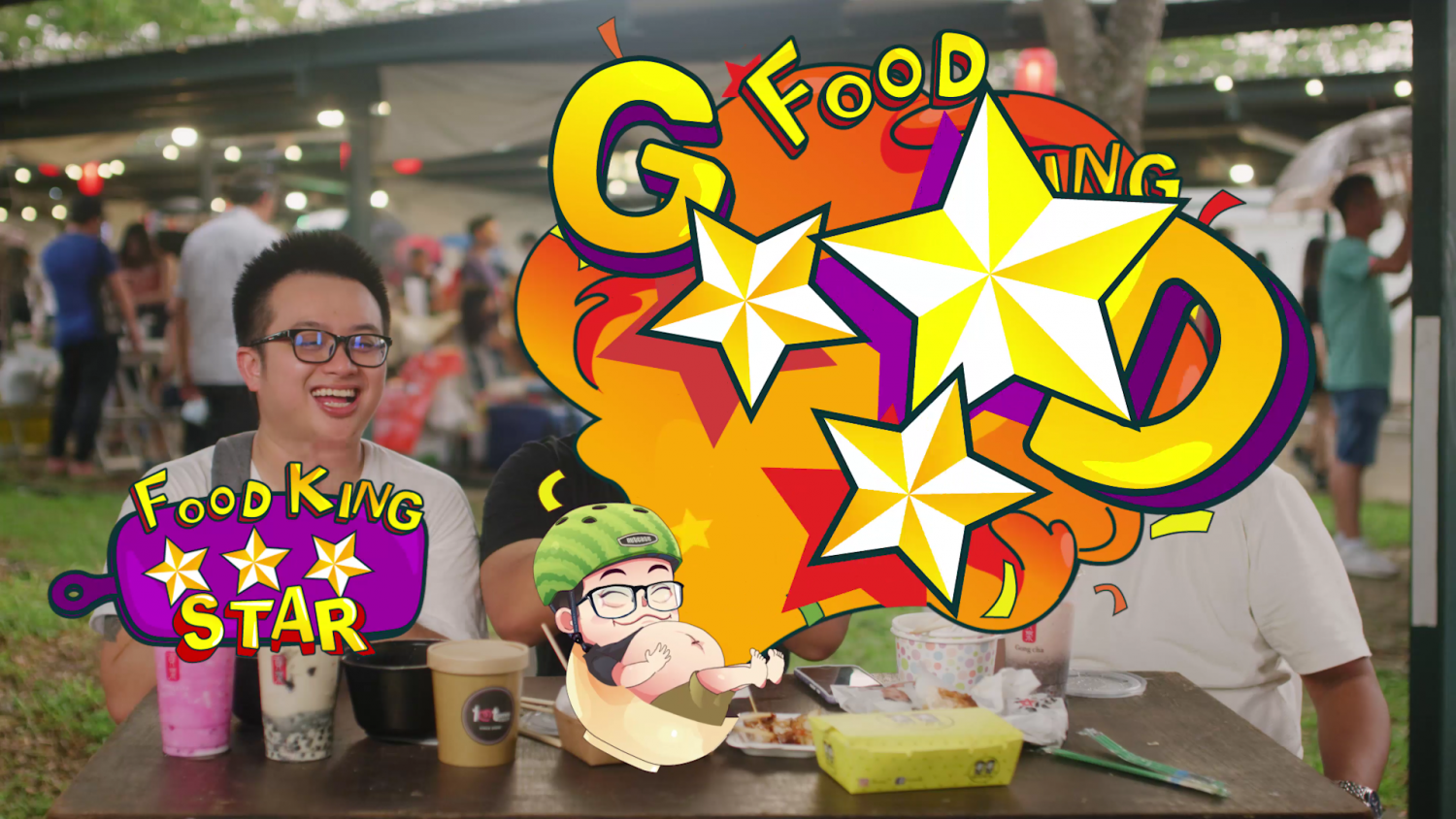 Ratings: 3 Stars, Food-King Good!
惡魔雞排 DEVIL EVOLUTION FRIED CHICKEN

Booth Number: 87-88
Our last stop of the day brings us to Taiwan's I Love Taimei. Here we will be trying their popular Chicken Mese Sua.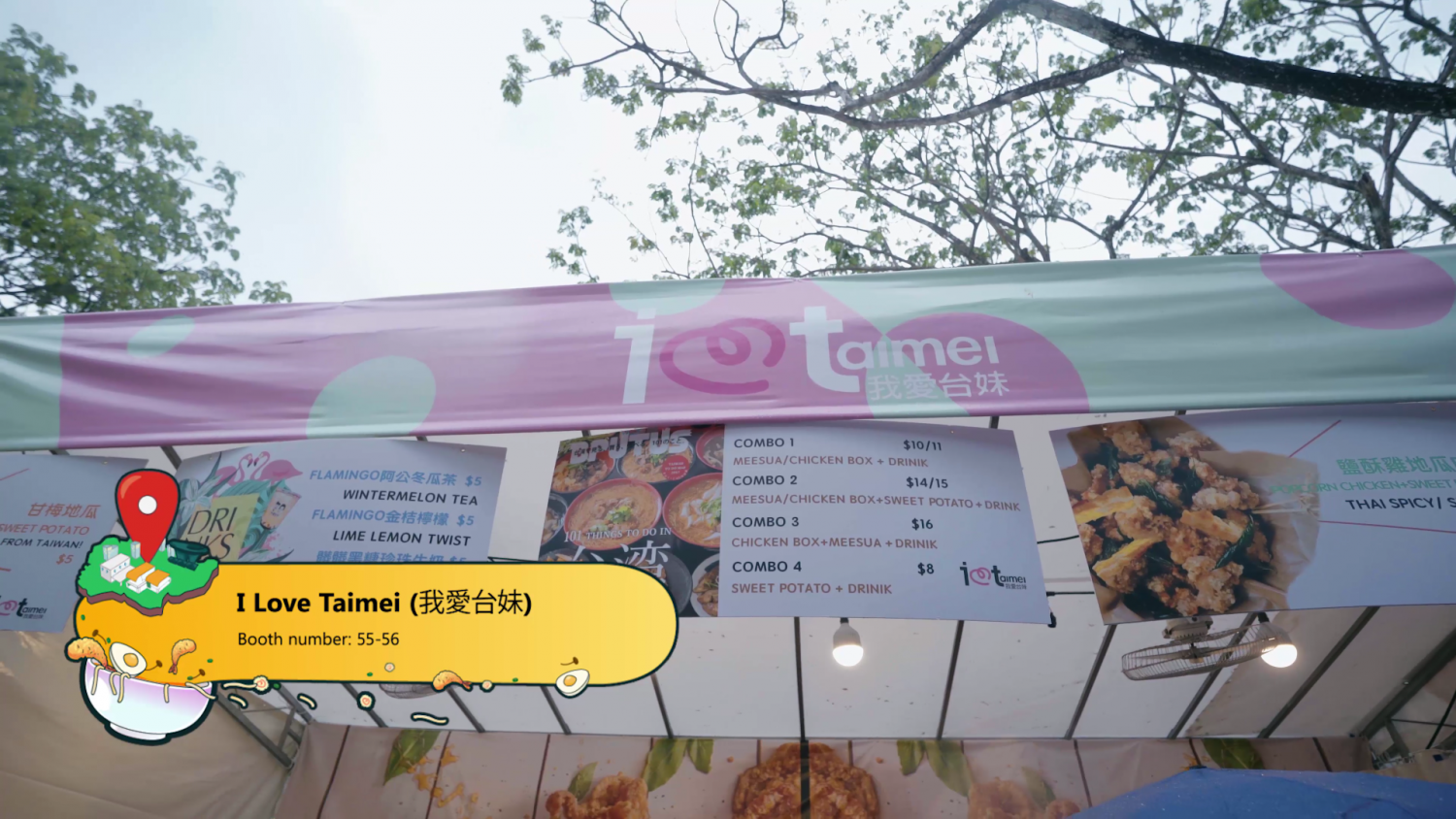 To be honest, we feel this is rather disappointing. There's nothing special in terms of appearance or taste. Looks bland and taste bland too.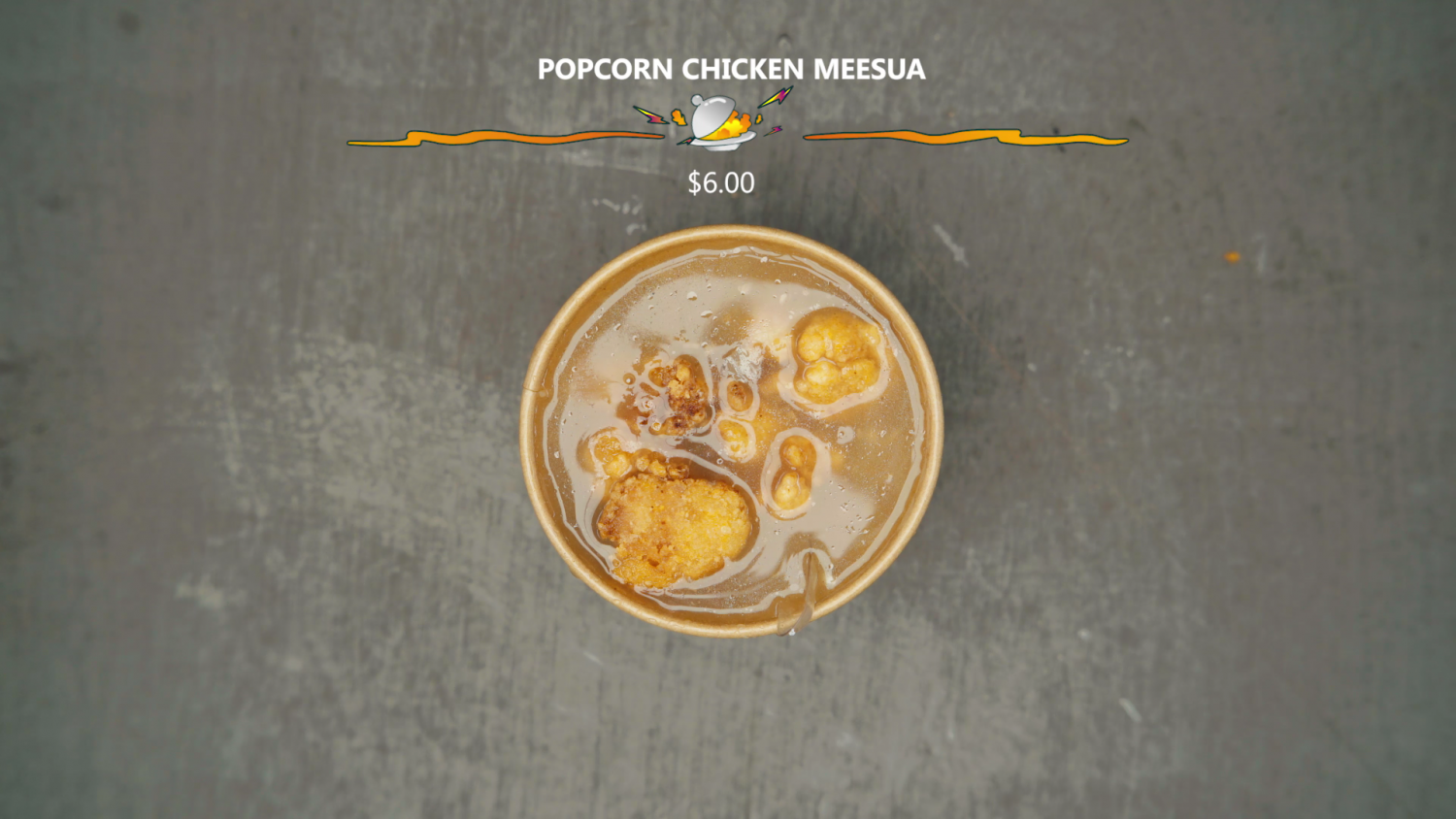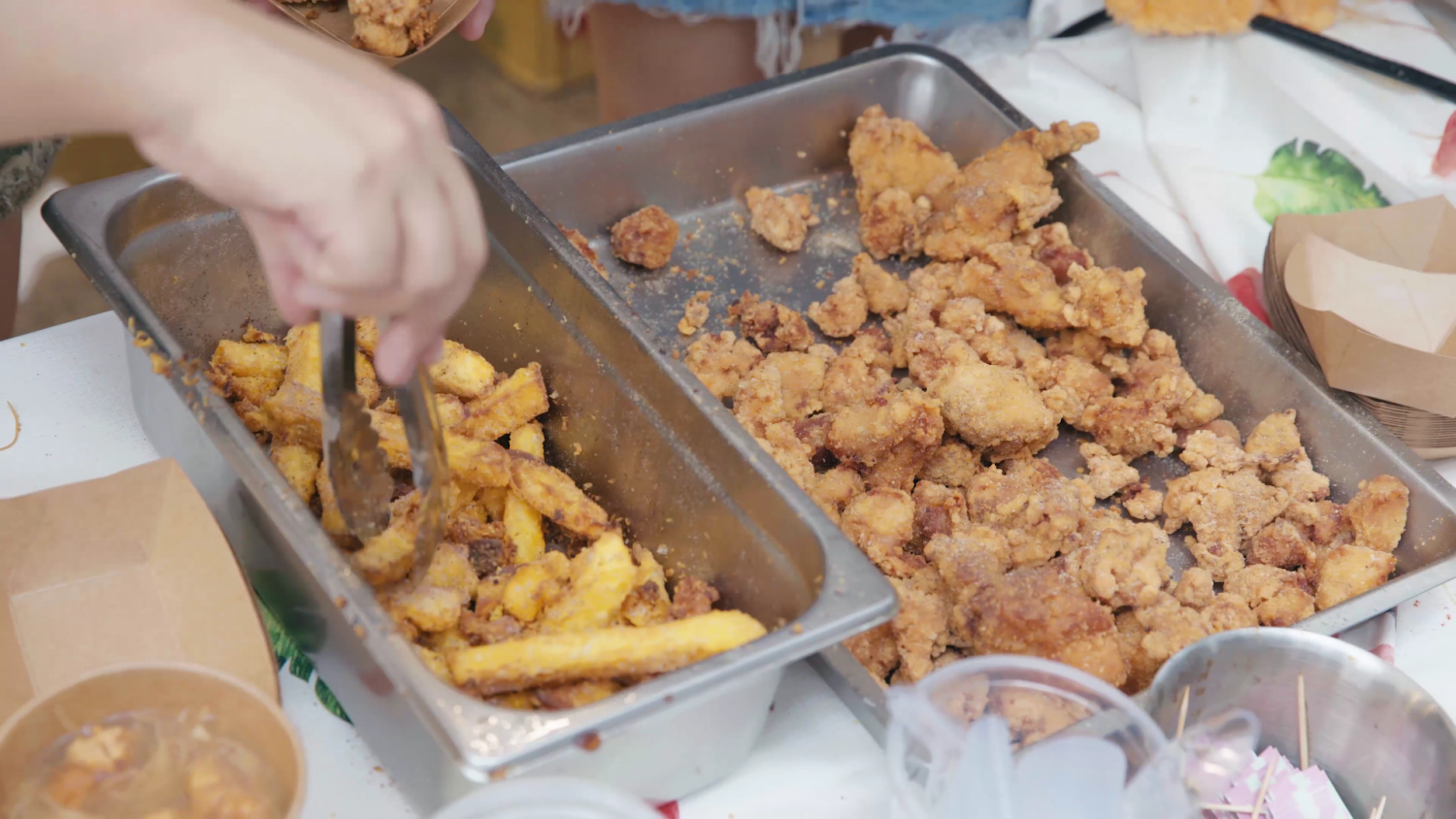 We don't get why they replace the usual shredded chicken and oysters with fried these lackluster popcorn chicken. They taste really plain and starchy.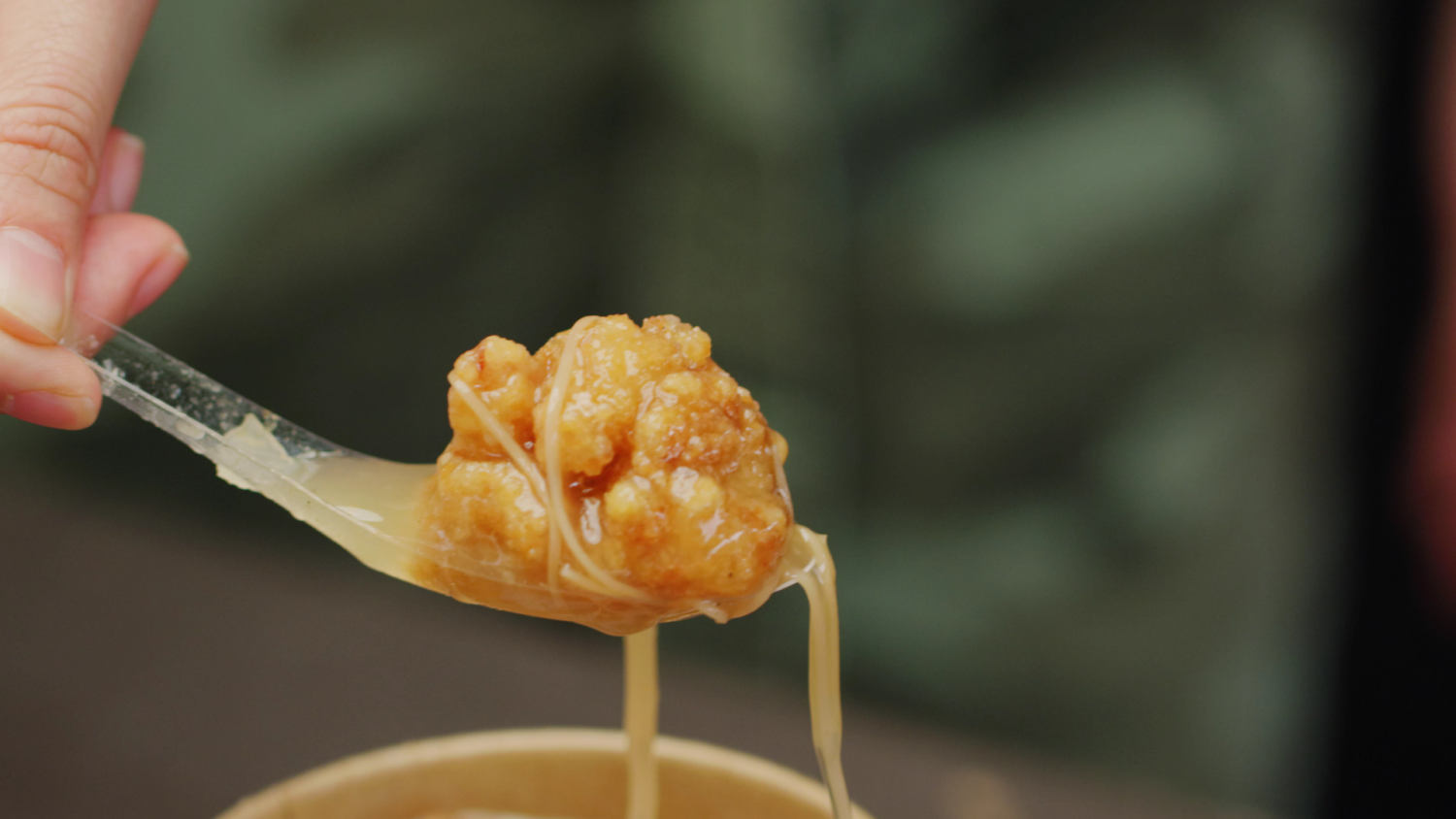 The soup is too bland and noodles too thin for our liking. And they even absorb the essence of the broth.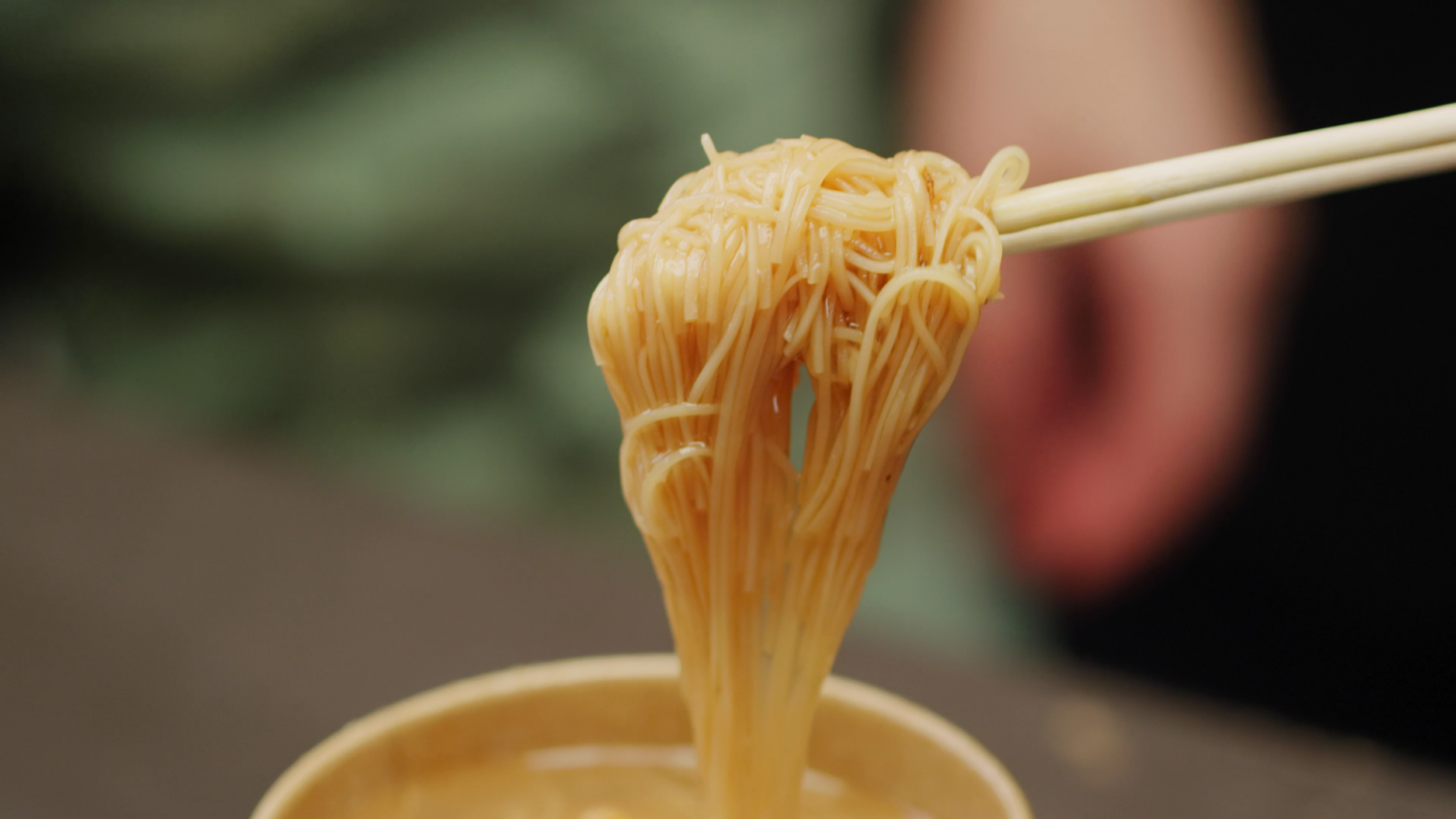 Ratings: Zero Stars
I LOVE TAIWAN (我爱台妹)
Booth Number: 55-56
Alright everyone, it's a wrap finally! We are so so full and hope you guys like our episode today. Before we go and rest our bellies, here's our big reveal for Aiken's godly birthday gift…. Are you ready?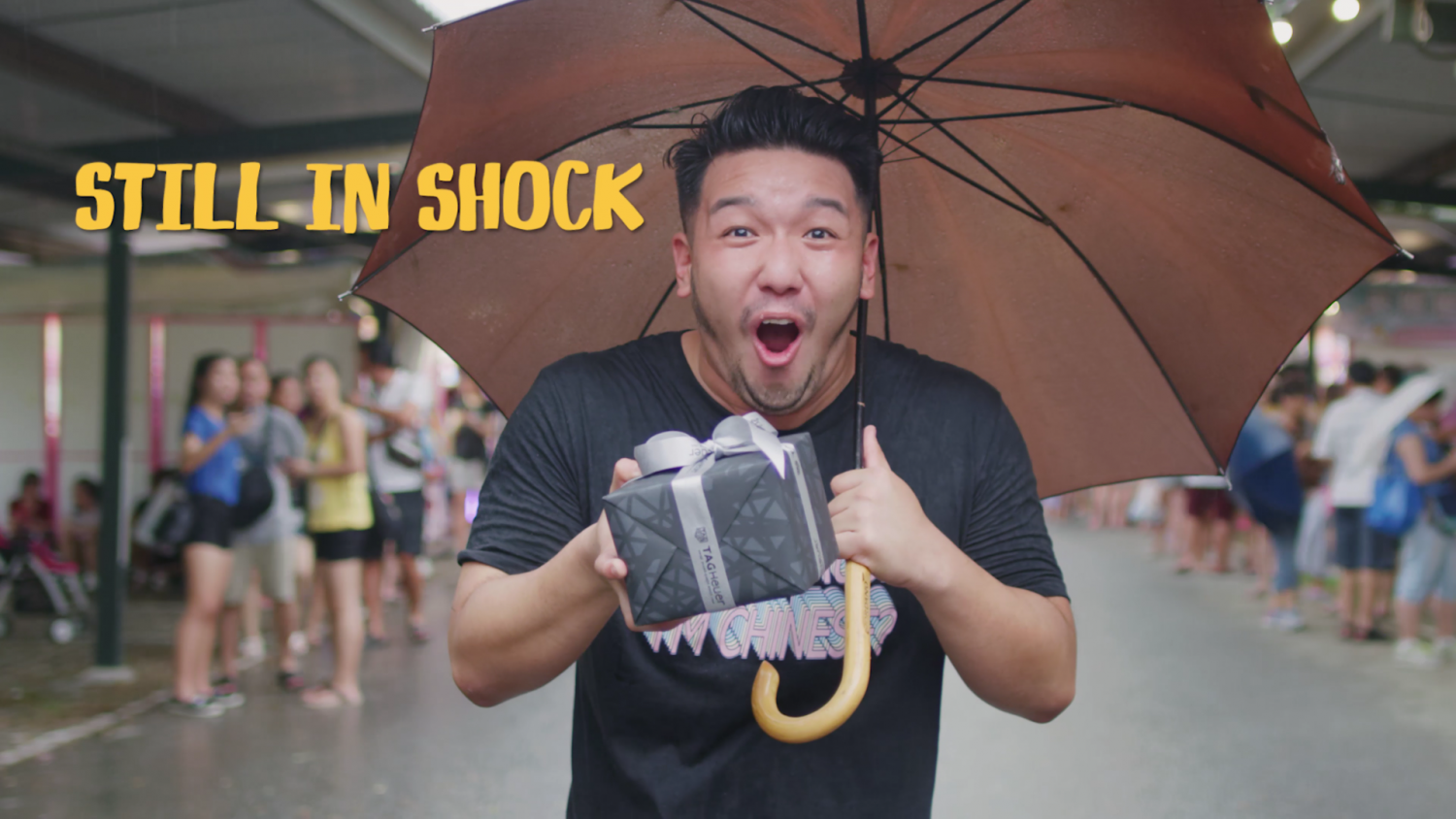 Lo and Behold, a Tag Heuer watch! No wonder he's so happy. Glad you love it Aiken! What time is it? It's time to go! Don't forget to click our video below to see all of Aiken's epic reactions. Bye now!