Hello! It's Friday and welcome to another episode of… Food King! We have been showing you where and what to eat for the longest time. And every now and then, we like to throw a spanner into things and review interesting food stuff that we never tried before. So low and behold, for today we are going to be trying unique, one-of-a-kind snacks from all over the world. Psst… We wonder if we can sneak these into the cinema. Shhhh! Don't tell anyone!
Disclaimer: This episode has completely no clients nor sponsors. It's an entirely unbiased take on the food. Just so you know! We are Food King after all!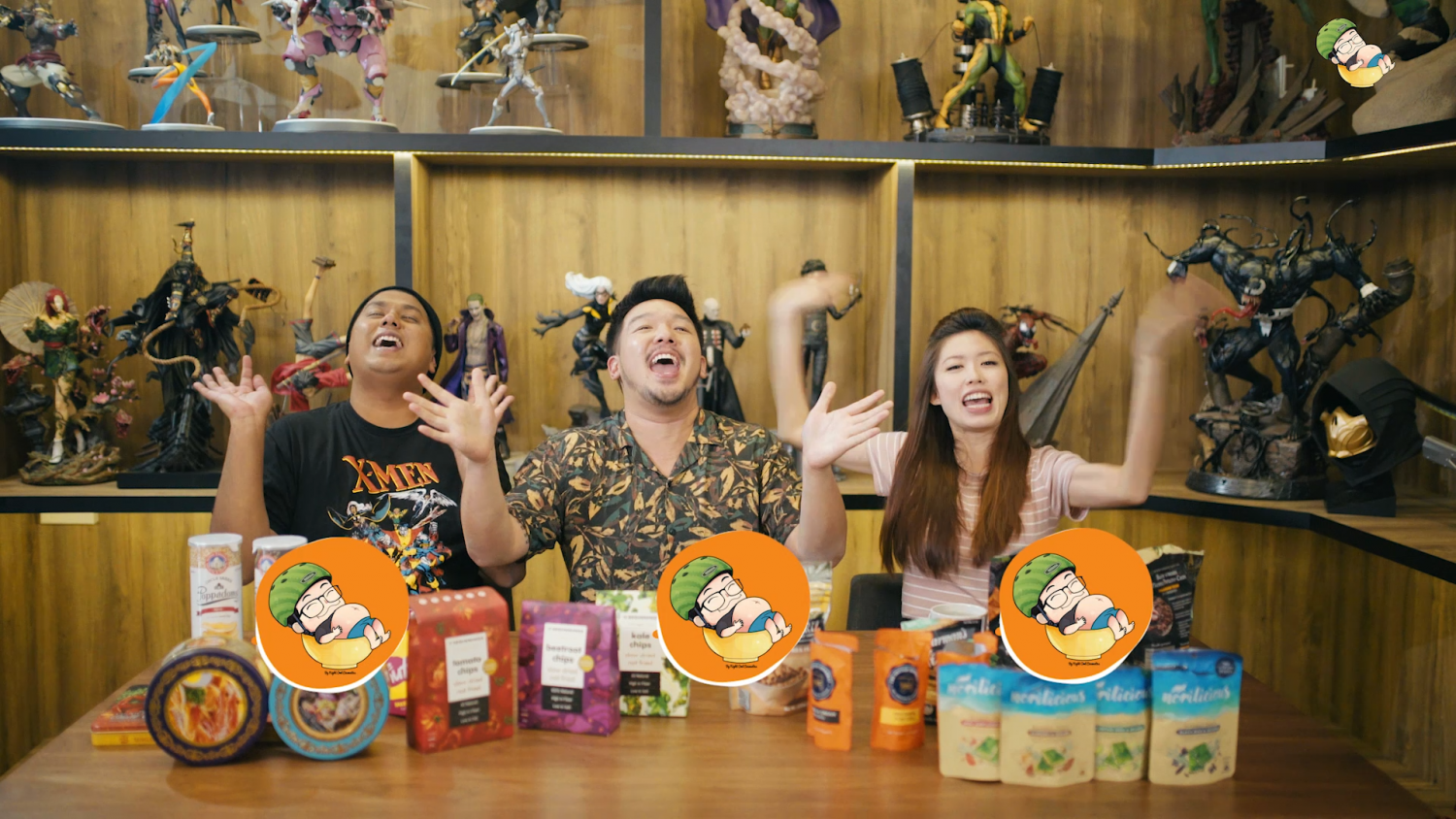 Alright, so first and foremost, we are going to be trying these healthy-looking snacks from Norilicious. There are 4 different flavours to choose from and we will be trying 3 of them today.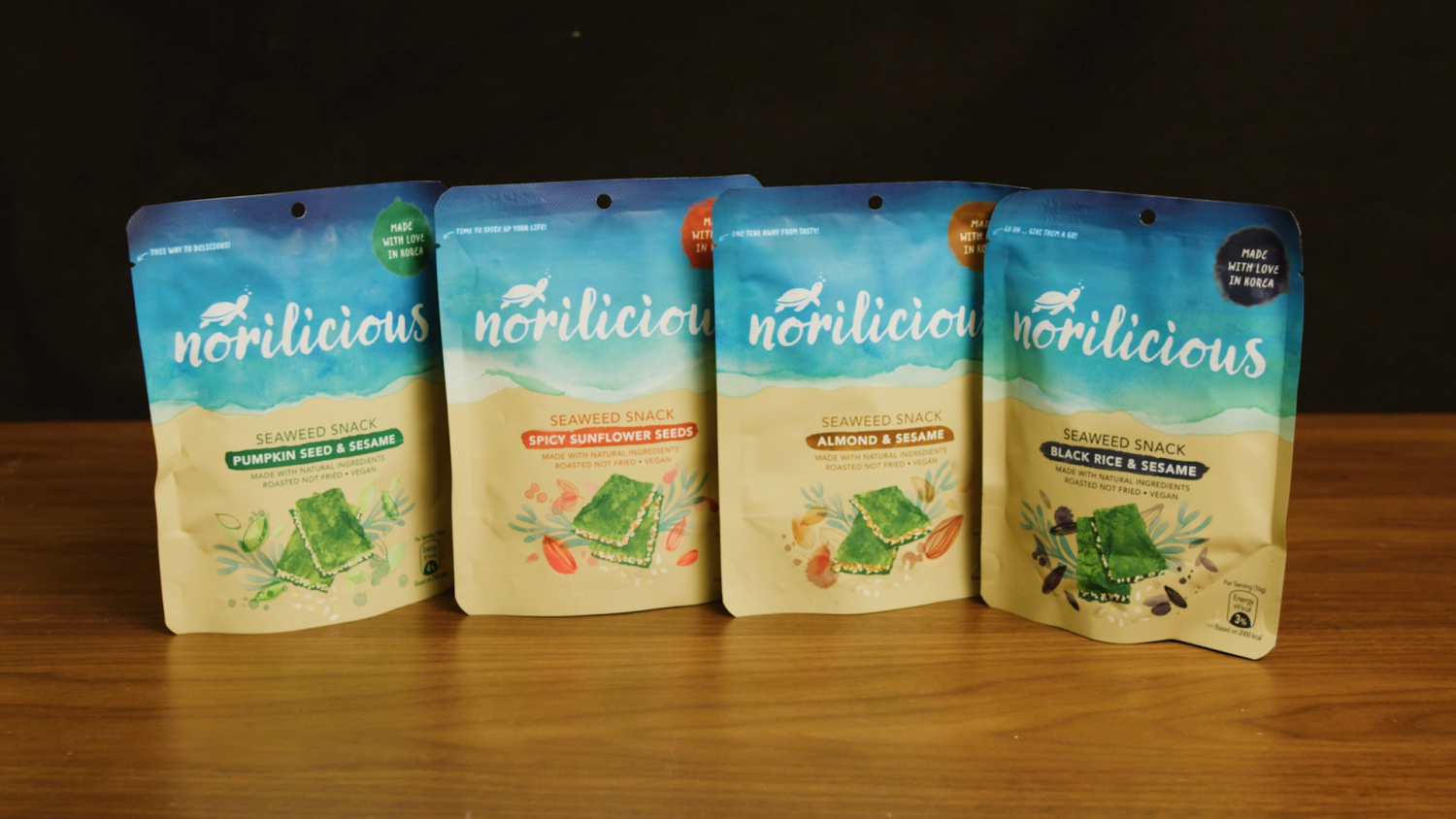 These low-fat seaweed snacks from Korea are made from all-natural ingredients. And the best part is they are all under 100kcal, which means anyone who's on a diet like ahem Aiken, is going to benefit greatly from this snack. How wonderful!
The Spicy Sunflower Seed is one of the most interesting and delicious seaweed snack we've ever tried. There is a hint of spiciness and a good blend of tasty roasted nuts which compliments really well with the seaweed. We could munch on this all day and still not get sick of it!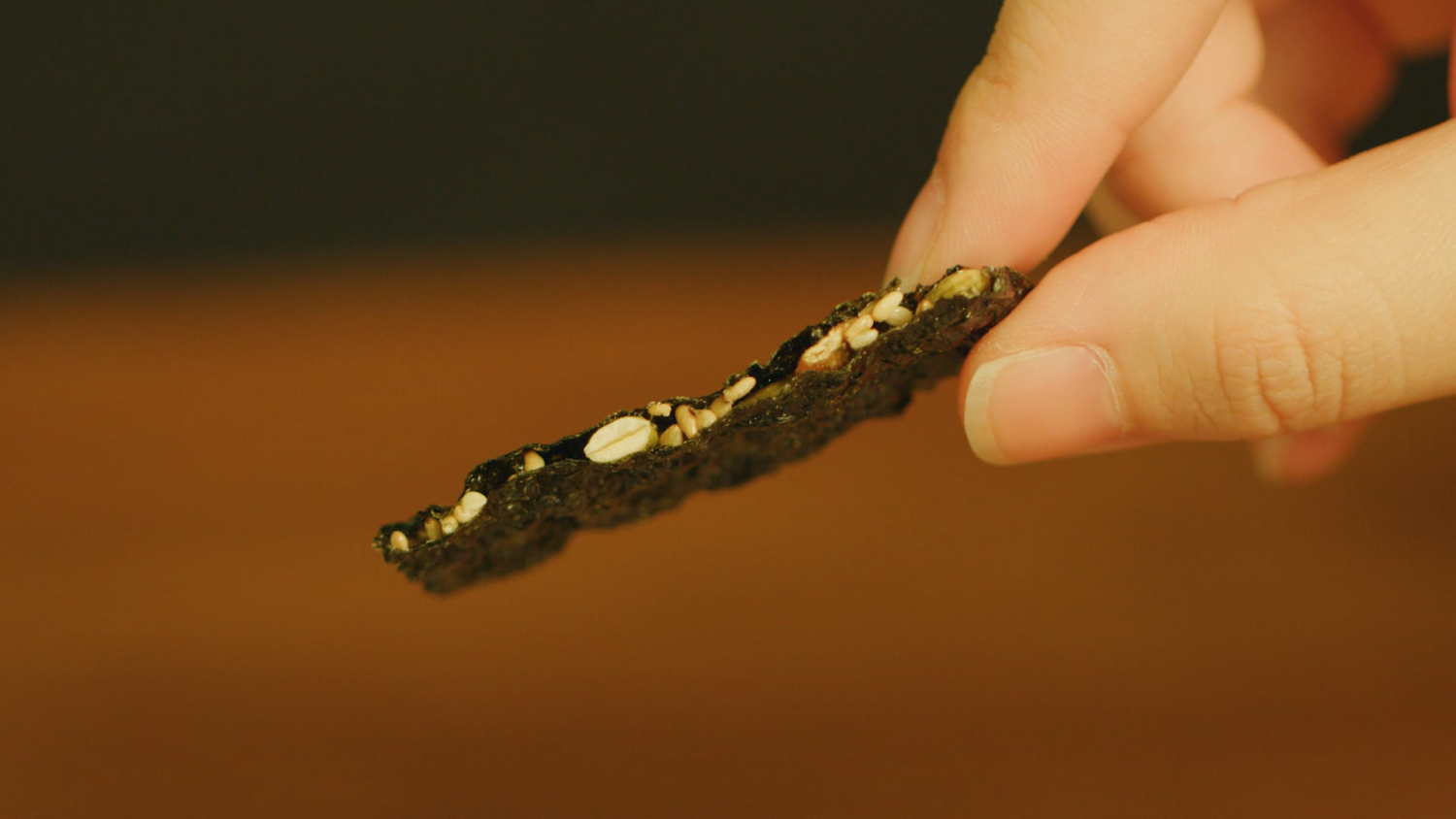 This vegan snack also adds such a different twist that even for people like Dee Kosh who doesn't like seaweed actually finds it very palatable & satisfying. Dee has officially evolved into plant-eating turtle. How cute!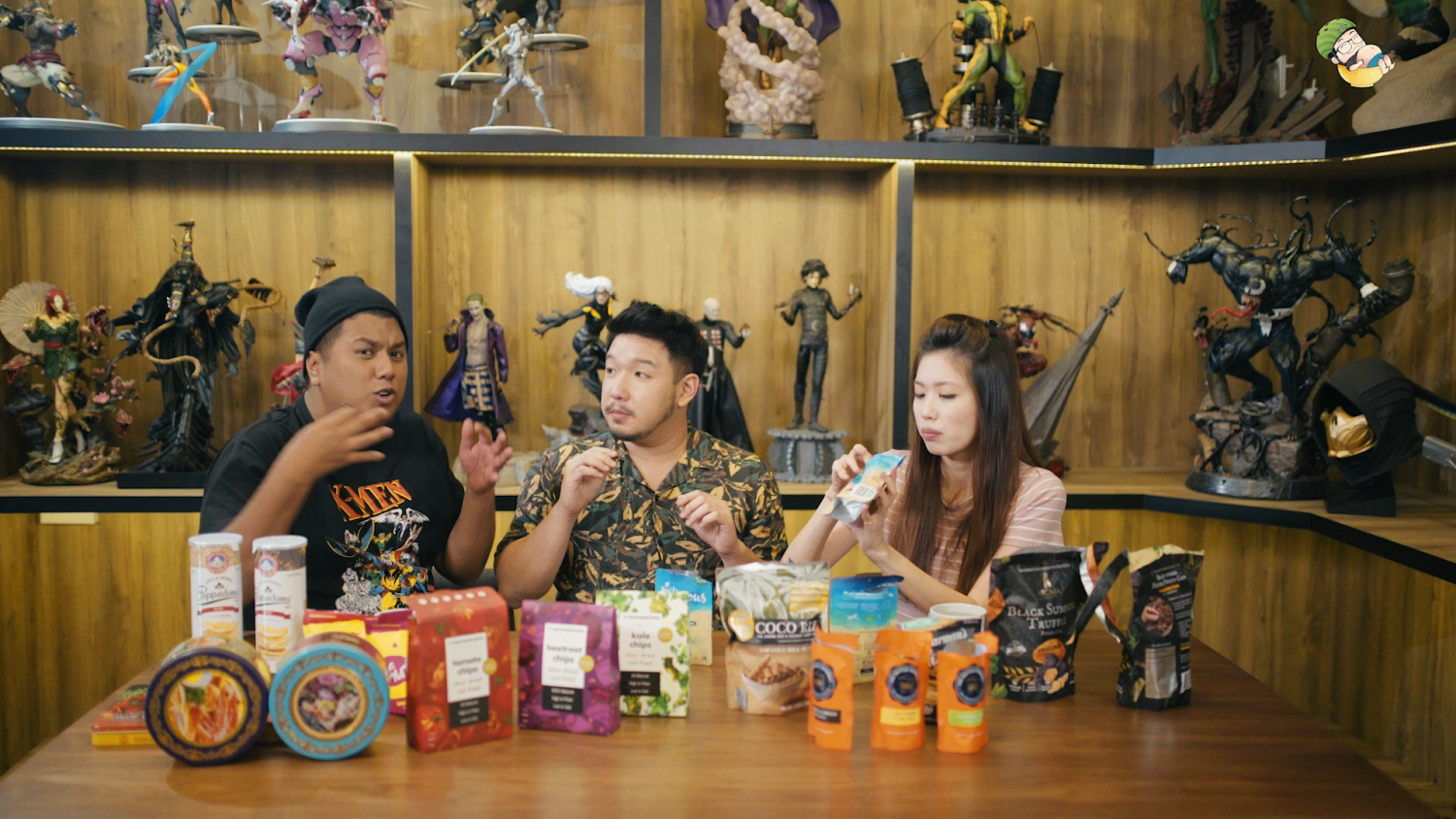 The next flavor we will be trying is the Pumpkin Seed & Sesame. This one taste a lot like the sunflower seed but sweeter because of the pumpkin flavor. It's the kind of ideal snack if you like pumpkin seeds.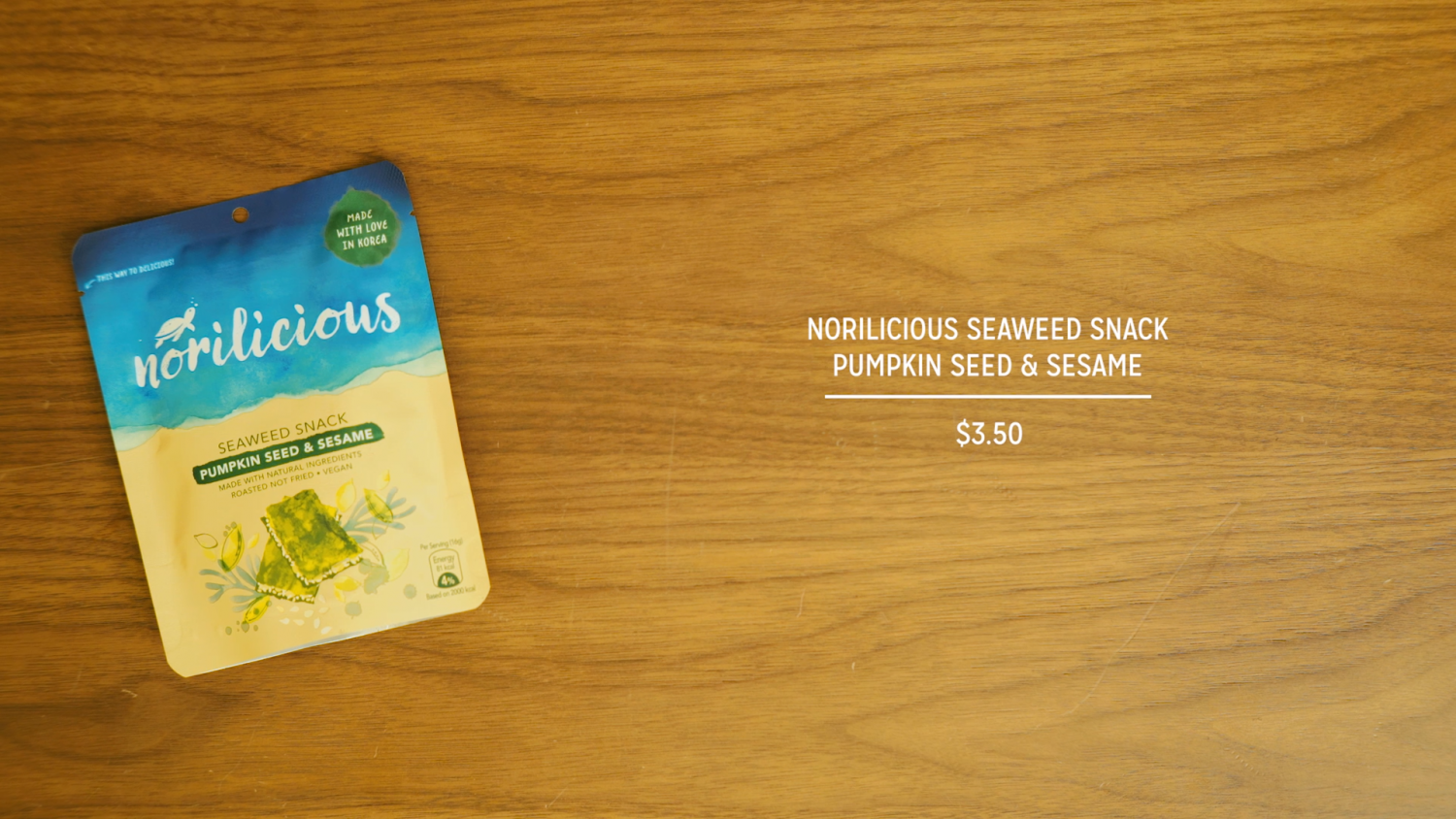 Wow! This flavor also reminds us of the black pumpkin seeds our parents and relatives love to eat during CNY. All the sucking and Tok Toking if you do remember. How nostalgic!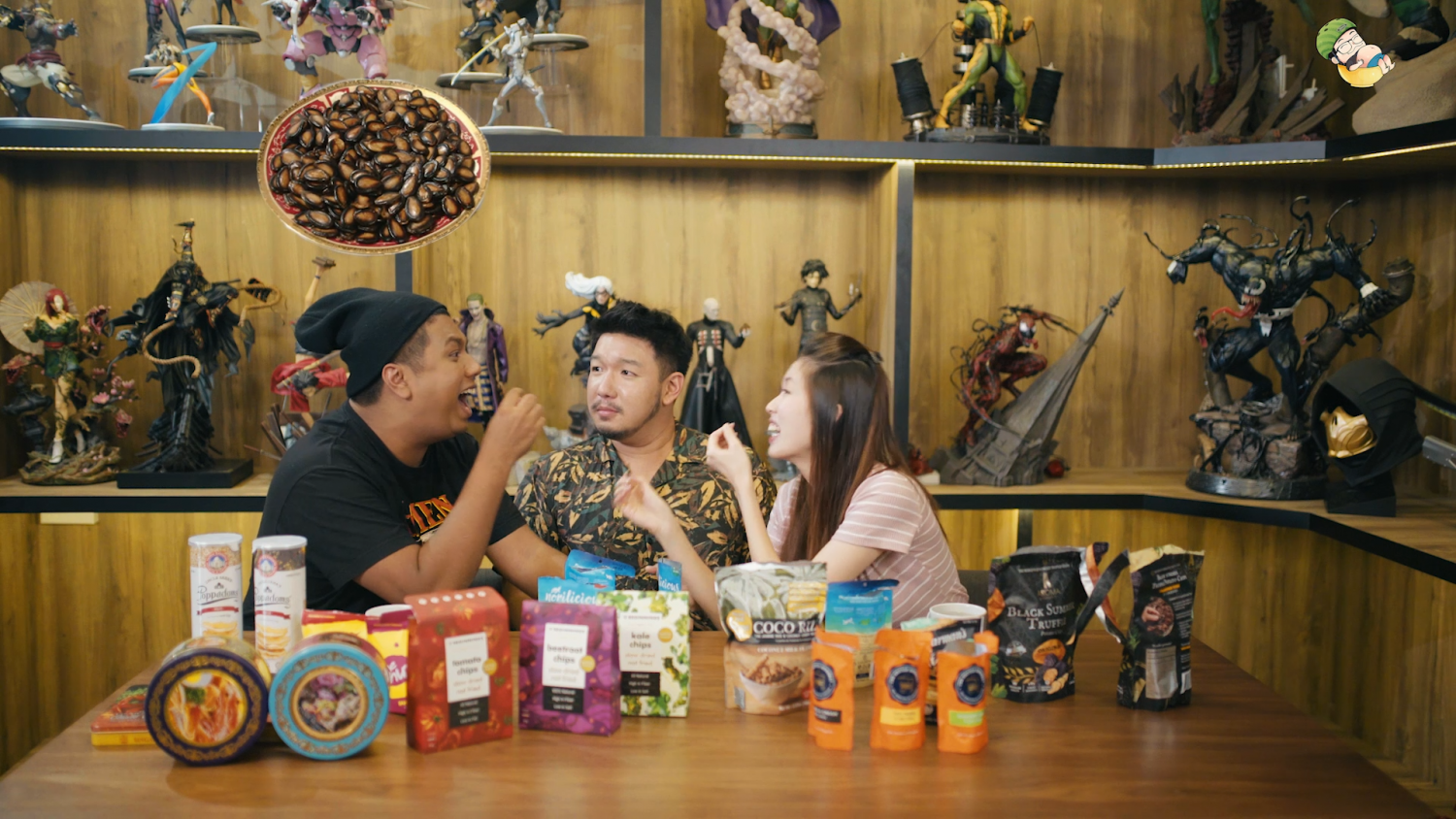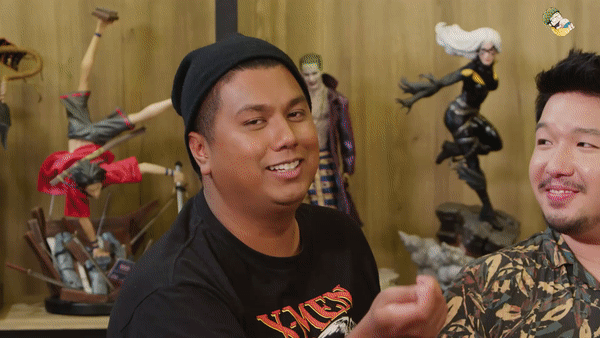 The last flavor we are going to try is the Black Rice and Sesame snack. We've got to say this is the crunchiest among the 4 flavors. The texture is very fluffy and airy which gives every bite a loud and satisfying 'BOM'! Well, black rice matters alright.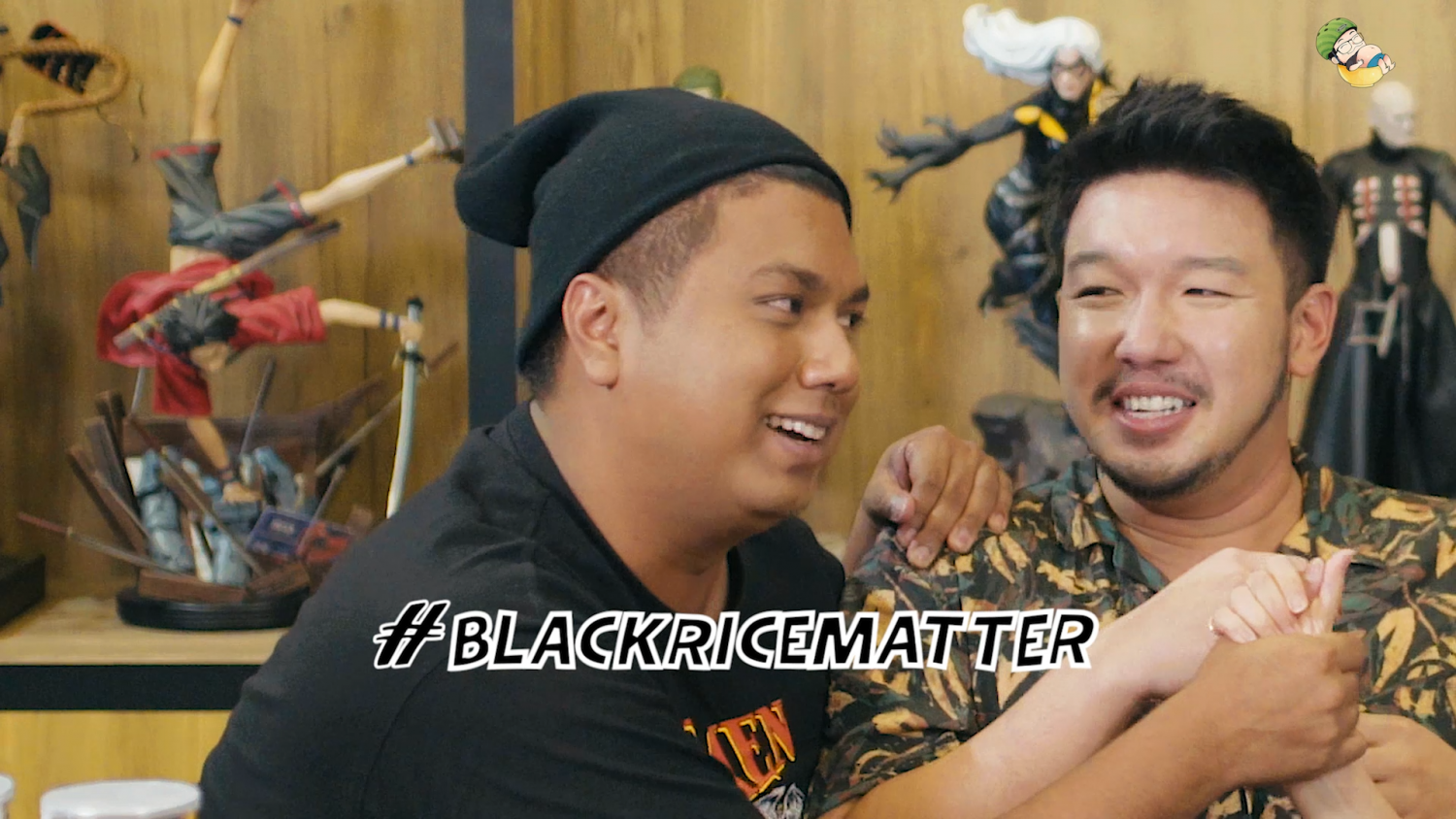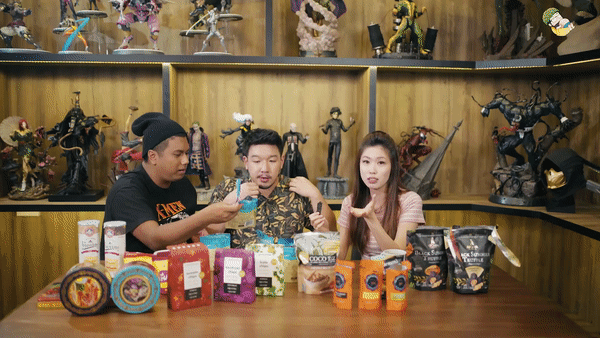 Next up, we shall be trying something really peculiar called The Kettle Gourmet. This is basically popcorn with very unusual flavours. Chicken Rice Popcorn anyone?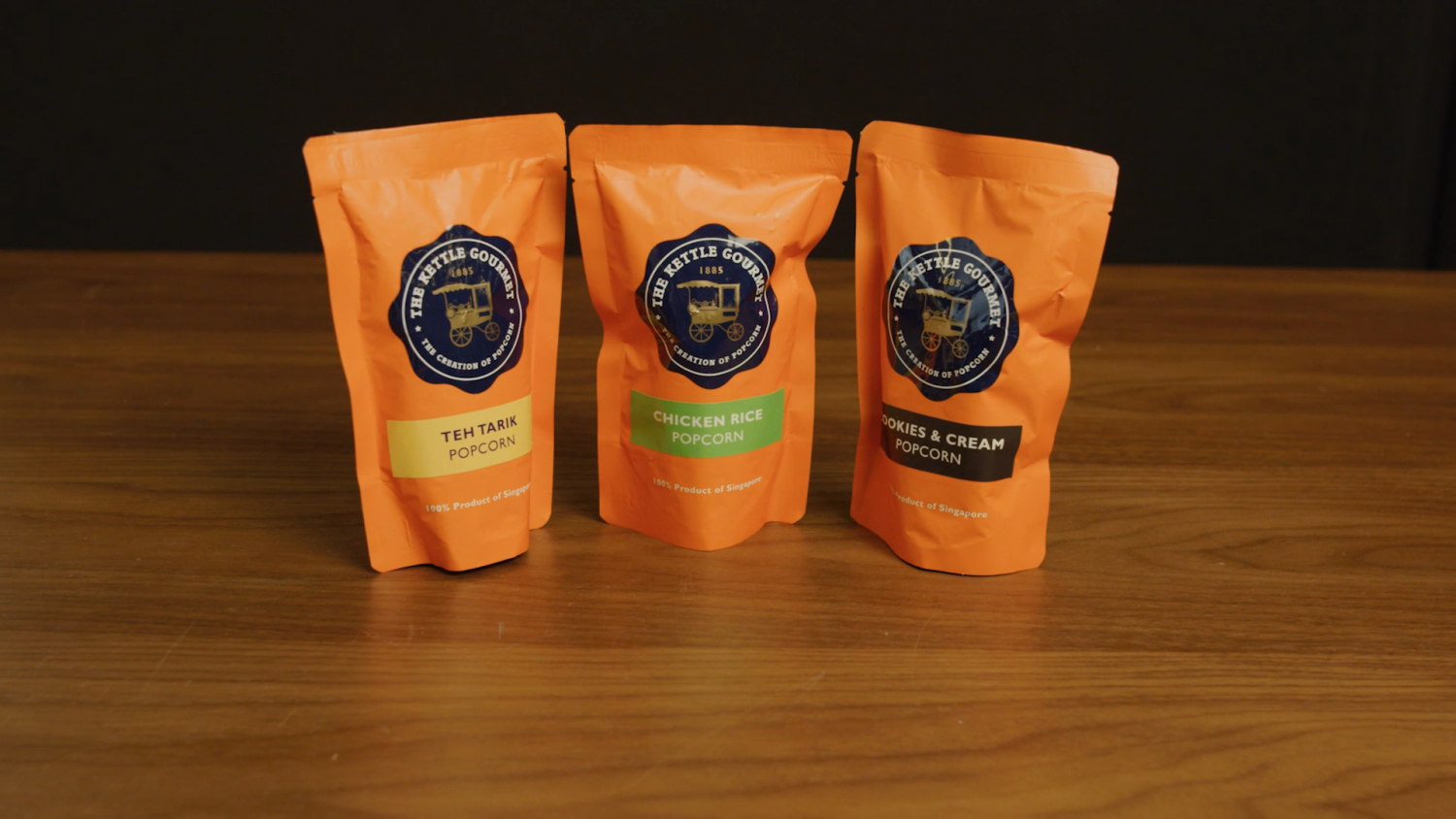 Yup you heard us right. Chicken Rice and Popcorn is indeed a thing according to this brand. We cannot fathom how this is even possible… Who in the right mind would come up with a chicken rice flavored popcorn?
True to be told, our experience with this hideously-flavored popcorn is a total gross-out. The smell of garlic upon opening the packaging is so strong we almost puked.
It taste like sweet garlicky chicken rice that is left out in the open for a tad too long. Omg damn gross. We cannot!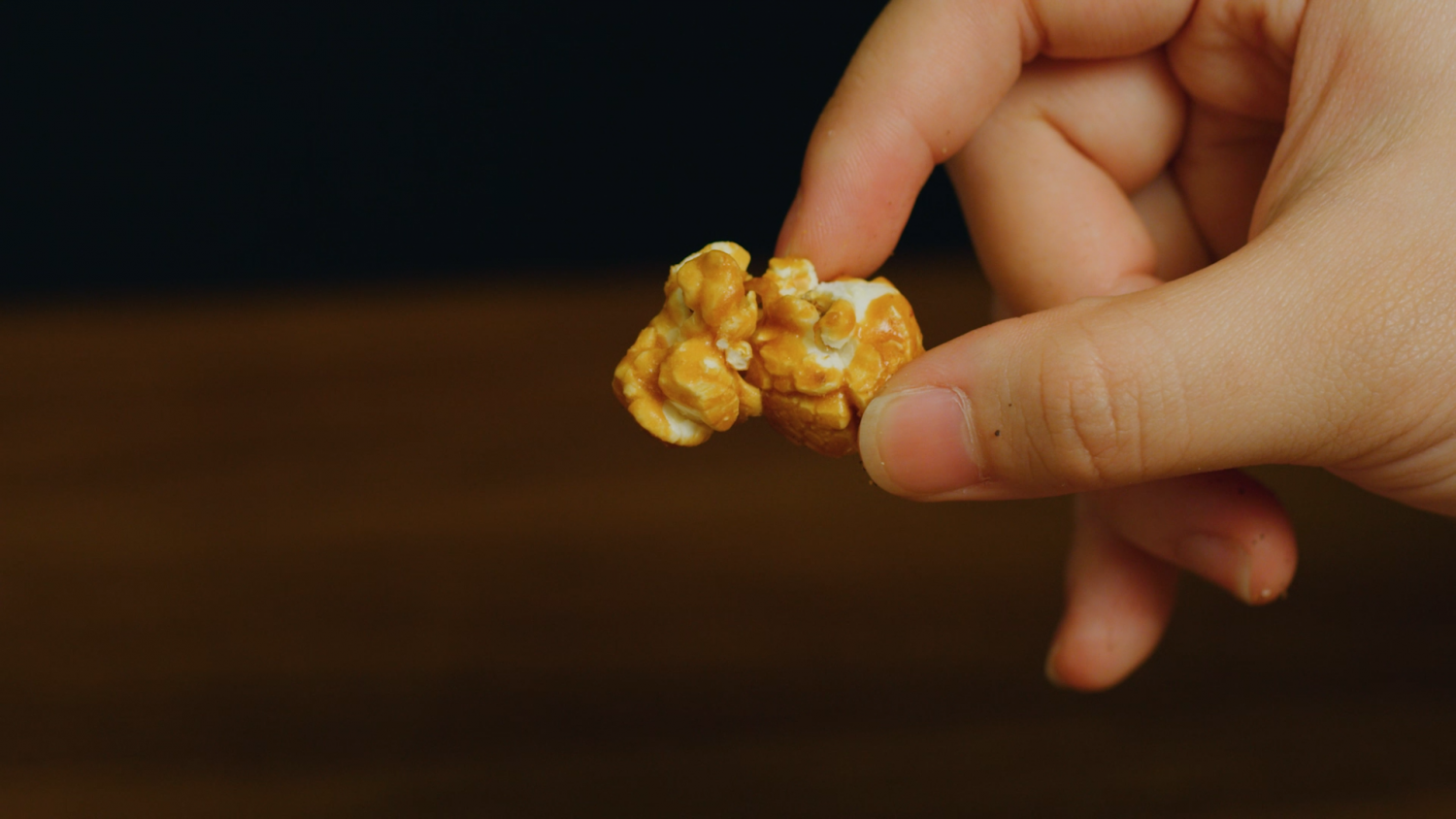 How could a savory food be sweet at the same time? Well, this popcorn manages to achieve that. That's quite a feat man! It's taste so bad, our reaction says it all.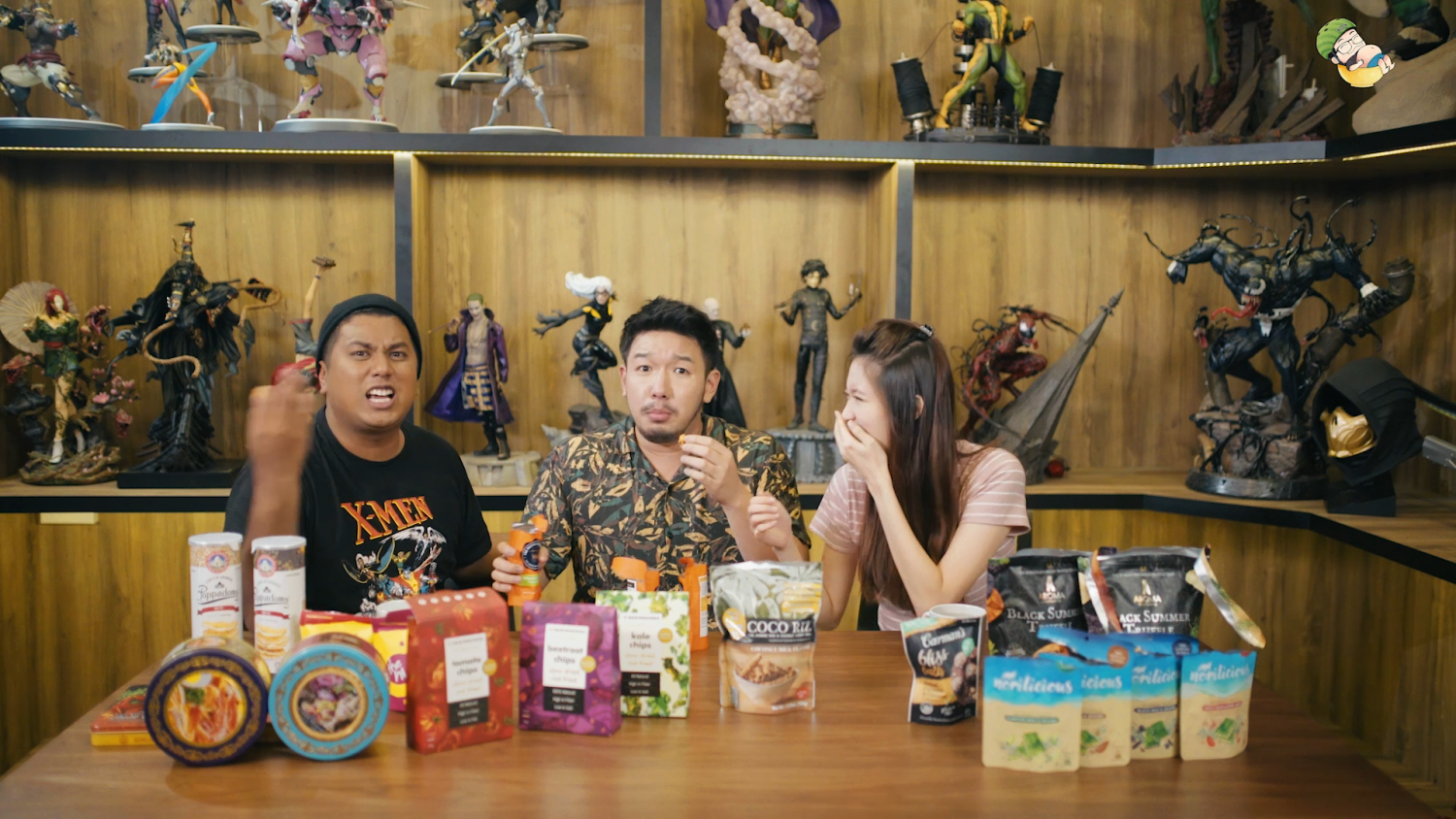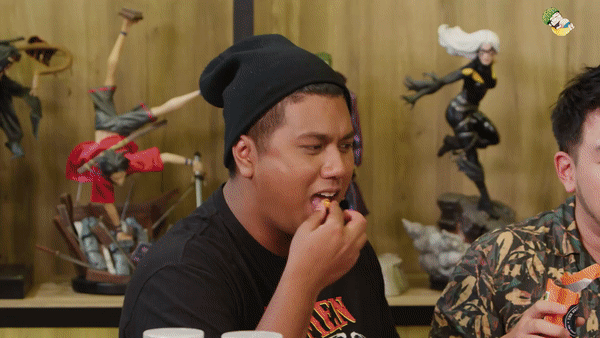 The Teh Tarik version fared much better. This one taste like Indian Caramel with a hint of chai tea in it. Think of it like a normal caramel popcorn but with a bit of milky bitter tea taste to it. We like it.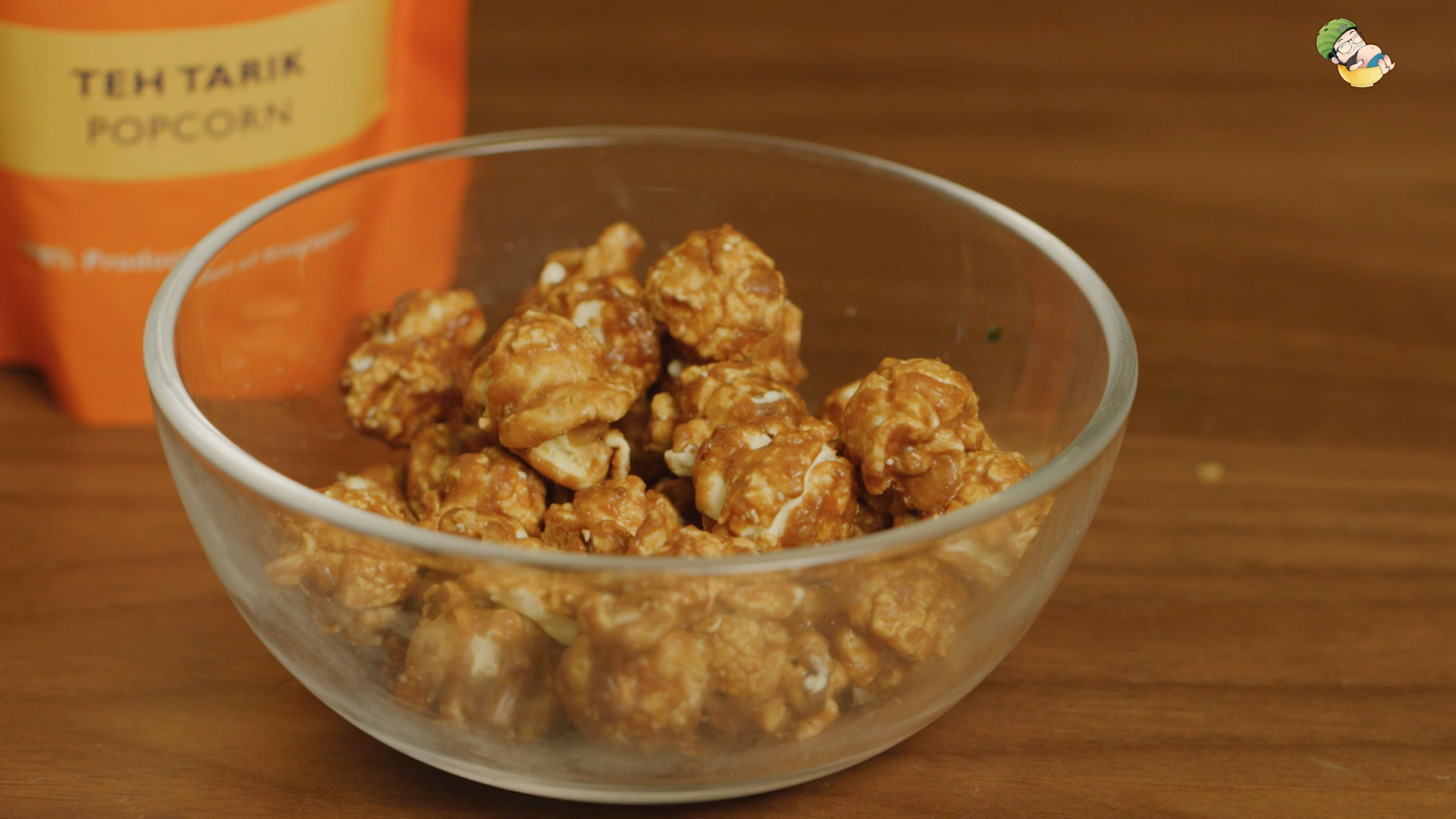 Last flavor we are going for is the Cookies & Cream. Wow, you can really taste a strong punch of cookies & cream in this one. We like this version as much as the Teh Terik one. Although both of flavours are pretty interesting, we are still not convinced if anyone would go all out to buy them judging by what we already have in the shelves.
There are just too many other flavors out there to choose from, such as the salted caramel and cheese popcorn. We feel these are just novelty snacks, meaning you might want to try this once and that's just it. You won't come back for more.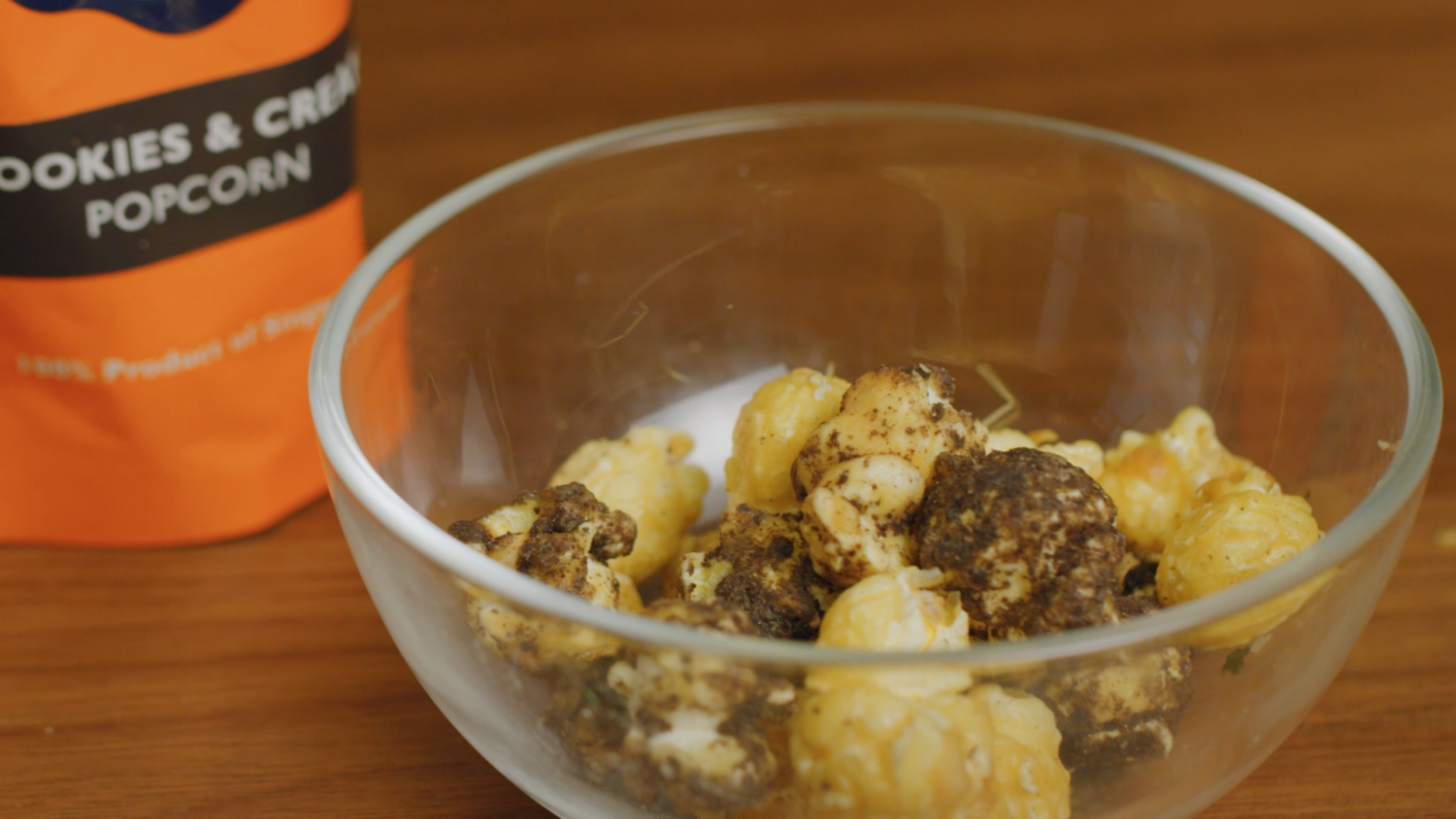 Moving on, we have the Aroma Truffle Chips from Italy. These aesthetically captivating Black Summer Truffle Potato Chips packages come in two flavours: Original and Parmesan Cheese.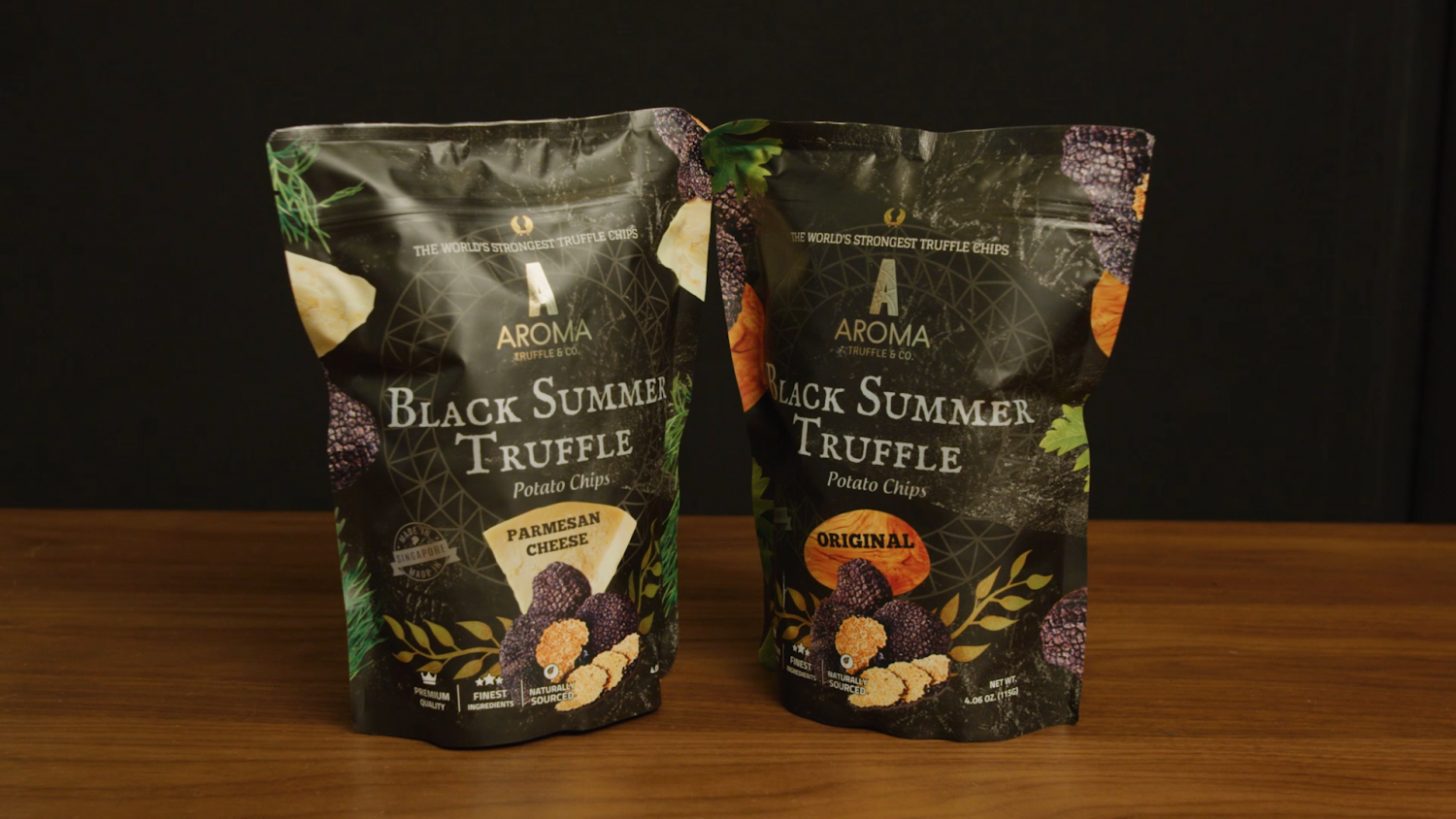 The main ingredient, Black Summer truffles, has a rich woody aroma with flavours of garlic, wild mushroom and earthy hazelnut undertones. Other herbs and spices such as parsley, dill, garlic, and sea salt are also used in Aroma Truffle's deliciously enticing recipe. No wonder it taste so  good.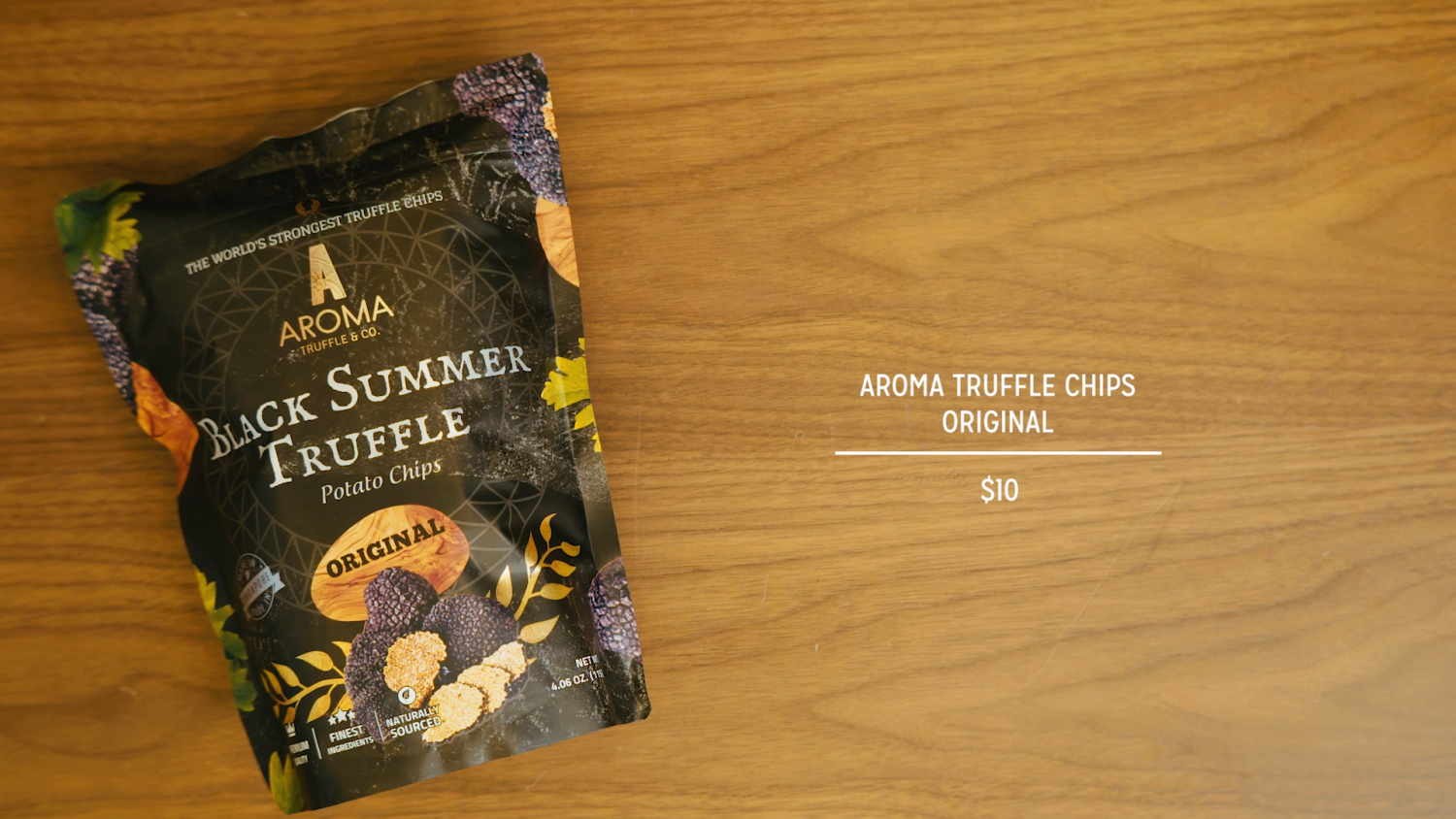 Wow, the aroma coming from the chips is incredible. We can literally smell this even from a mile away! Alright, we are just exaggerating. But you know what we mean.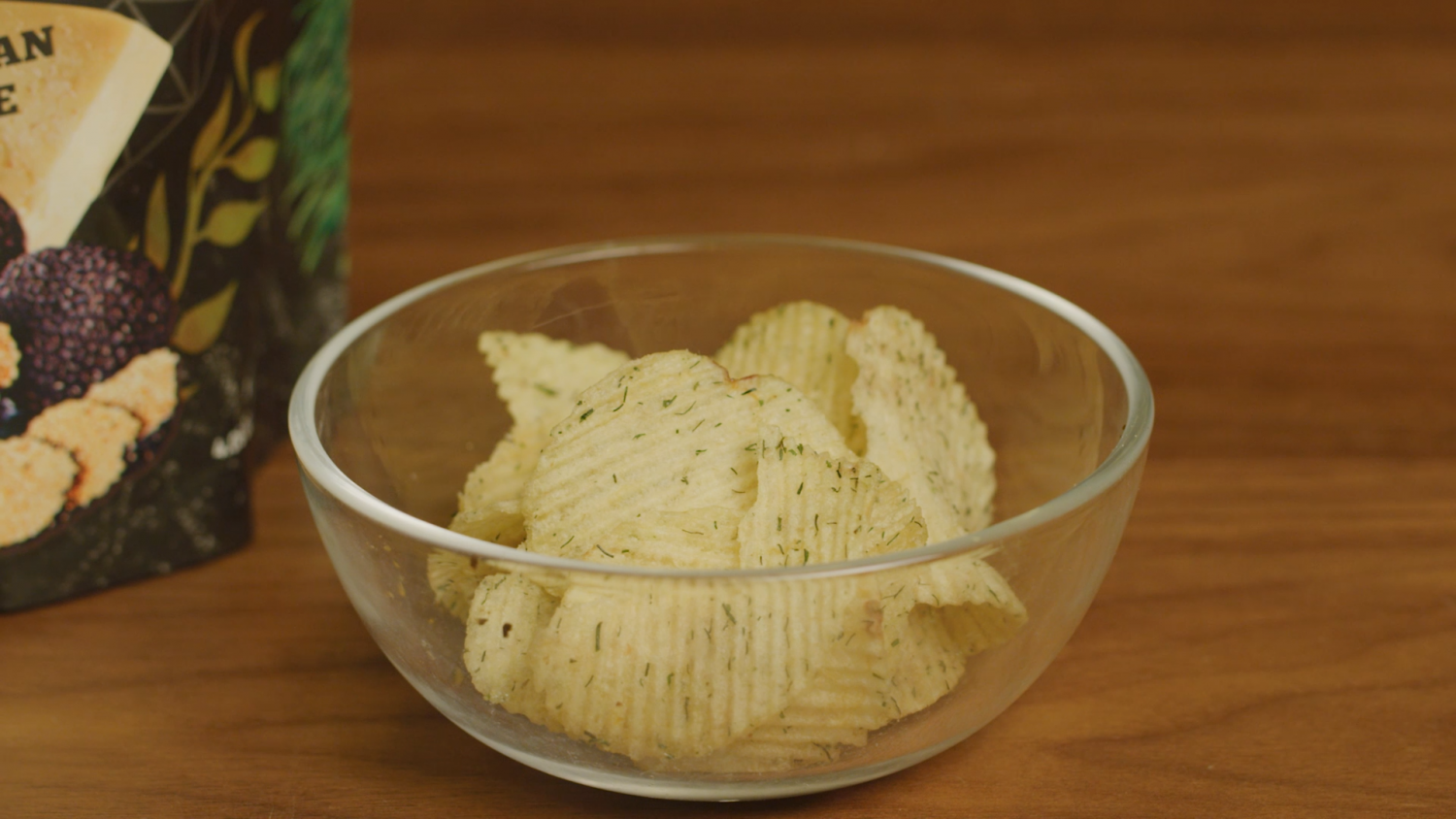 The Parmesan Cheese Truffle Chips is as delectable as it smells. The chips emit a strong aroma of cheesy truffles from the moment you open your bag.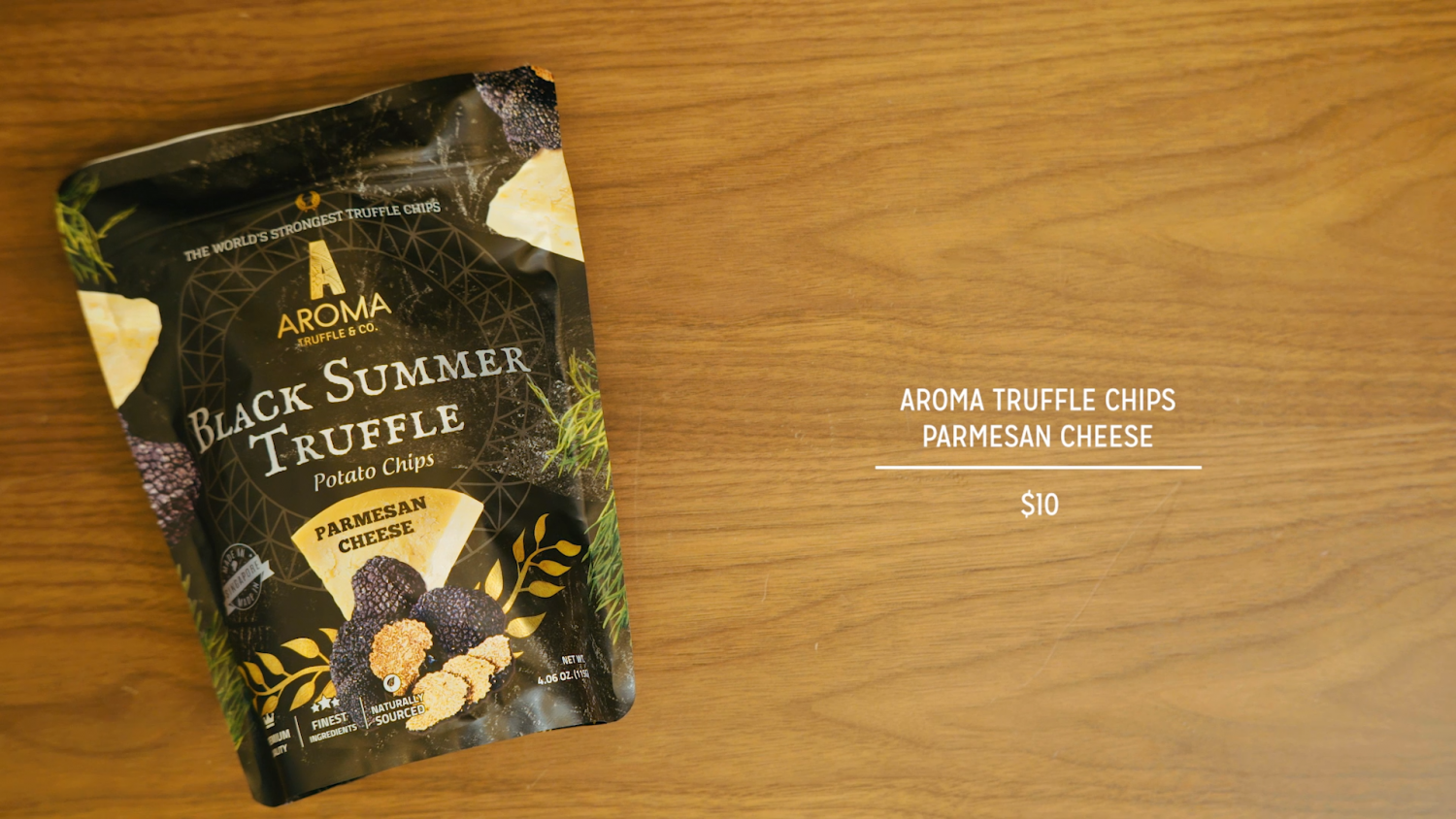 Omg, we can literally taste bits of real truffle in this one, coupled with a rich and nutty flavor. This is so good!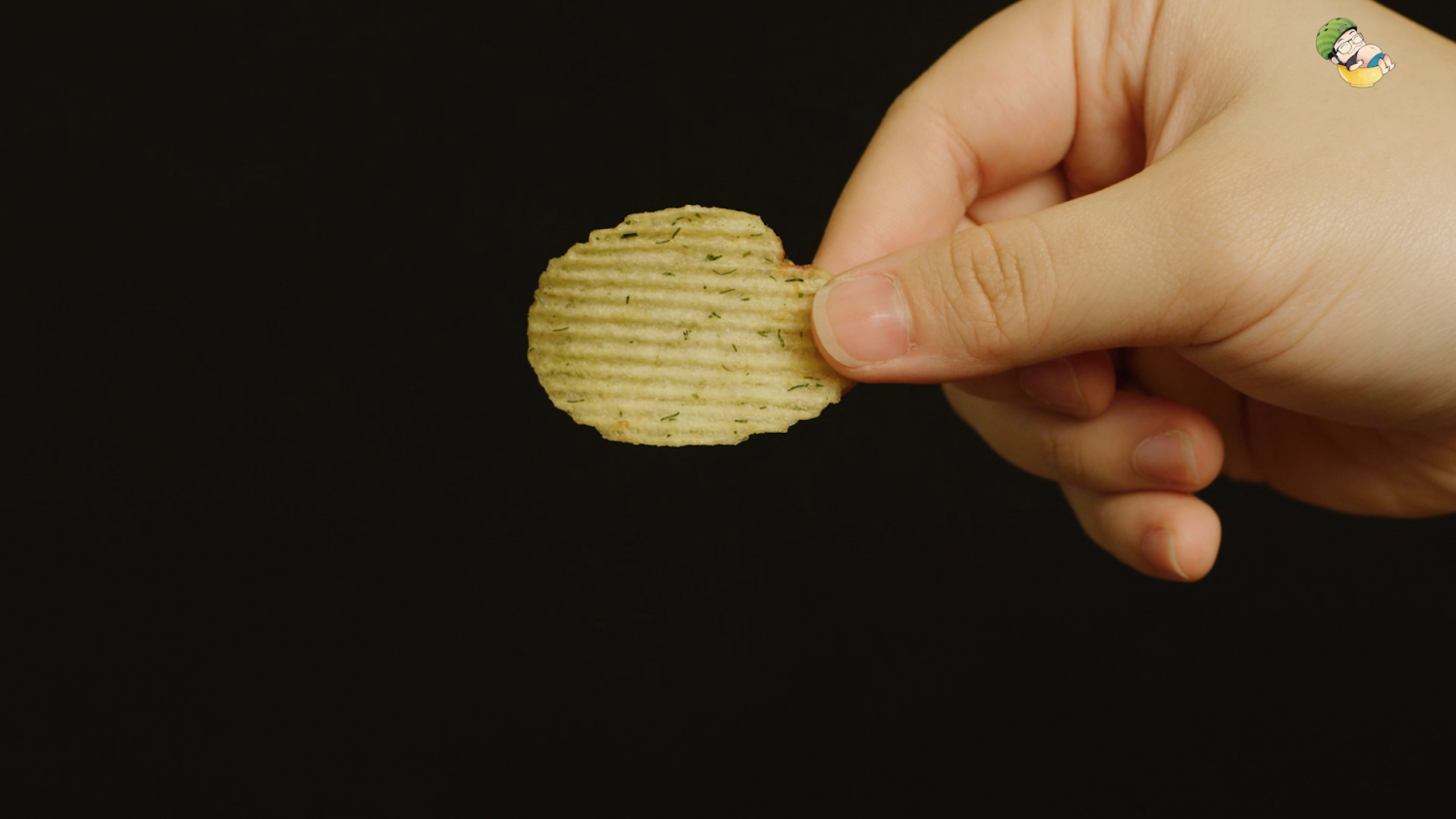 Earthy truffle flavours paired with savory Parmesan cheese? What a winning combination! We love it!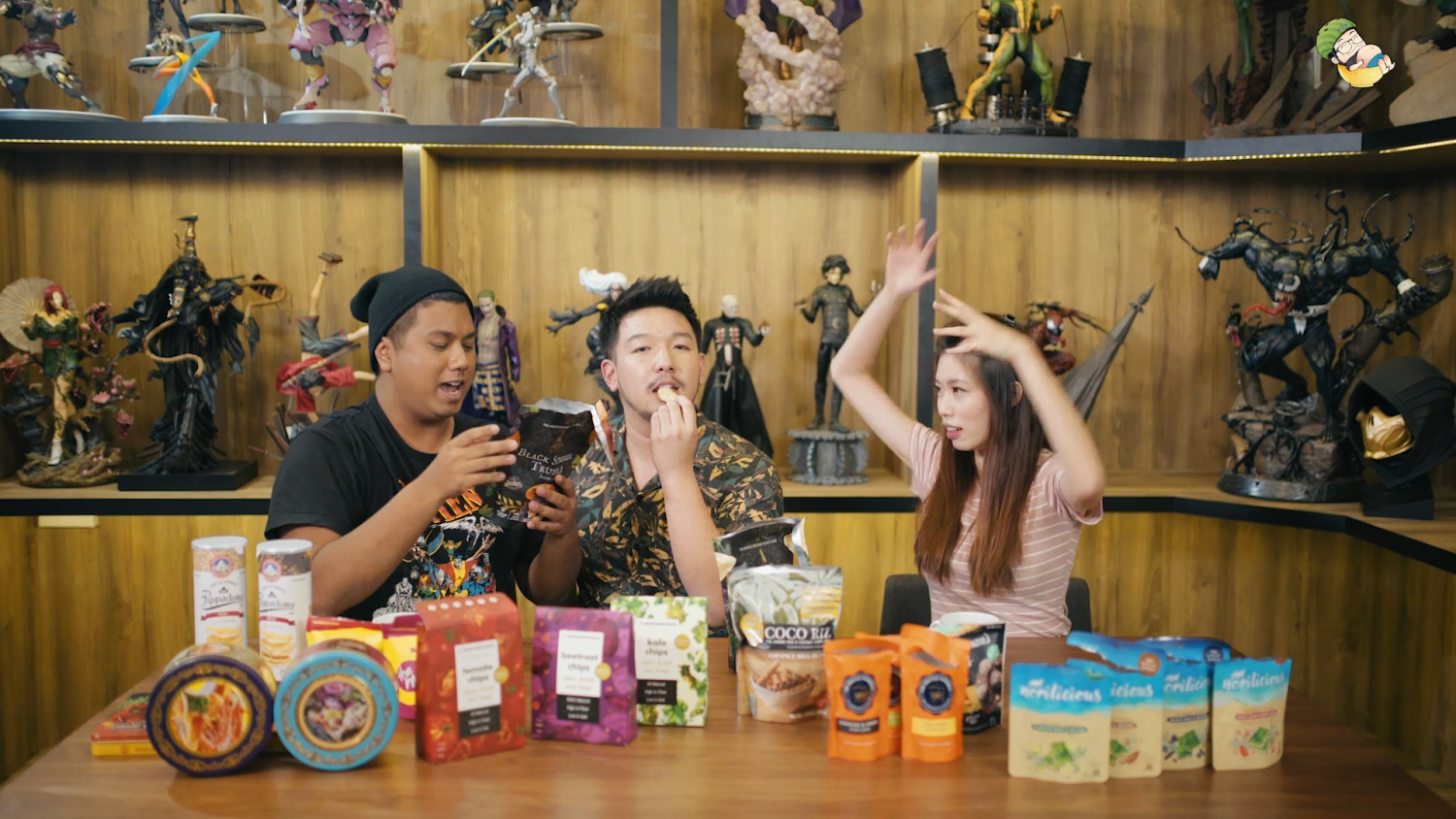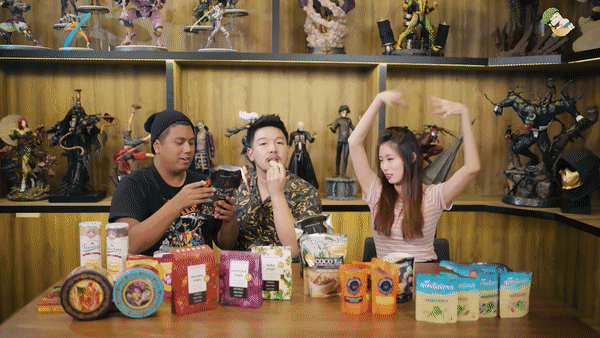 Okay, next we shall be trying the Poppadoms Lentil Chips from Uncle Saba's. This comes in 2 flavors – Original and Barbecue.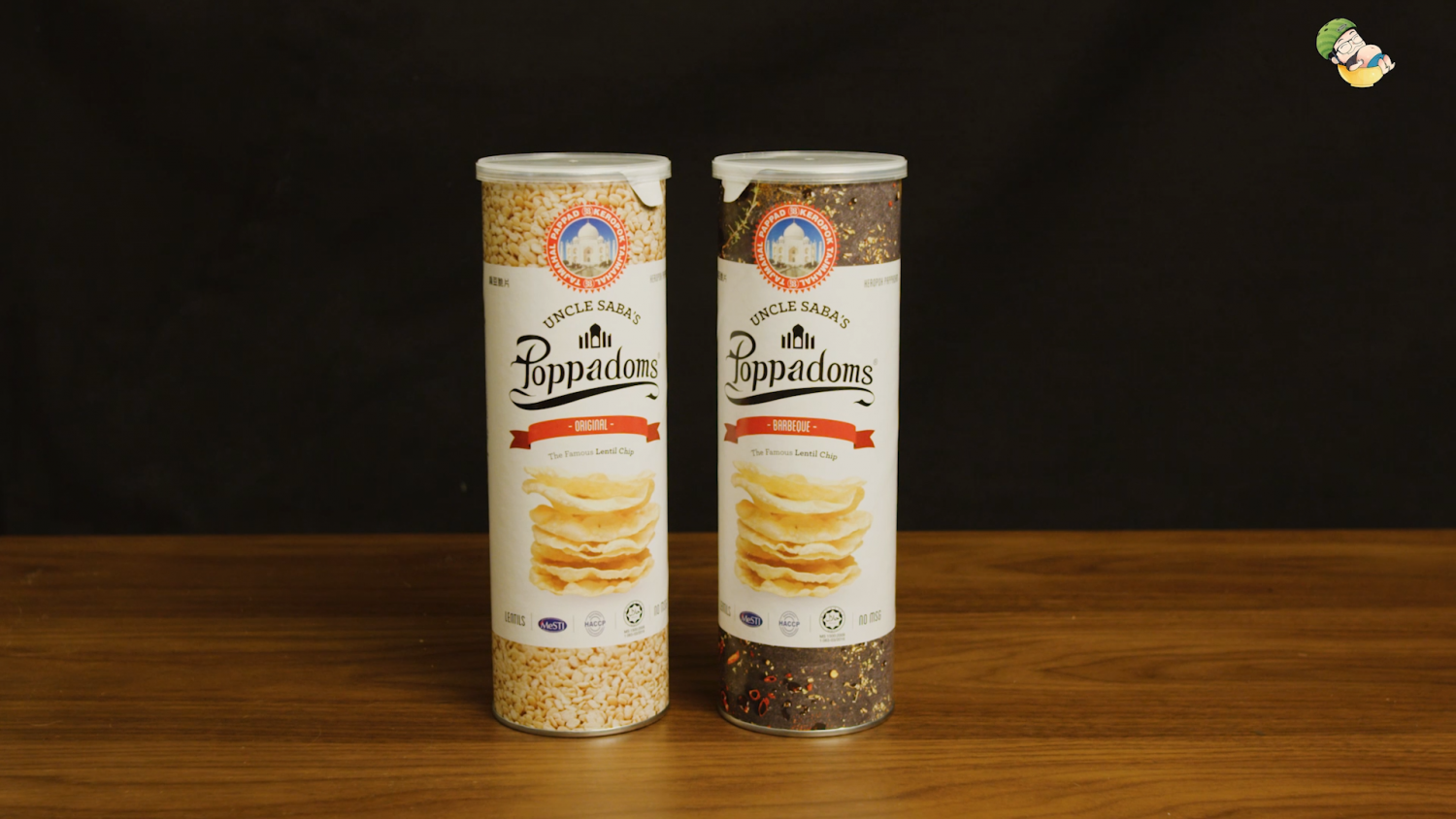 In case you are living under a rock or a bed of roses or something, a papadum is a thin, crisp, disc-shaped food from the Indian subcontinent, made from dough and cooked by flipping over an open flame.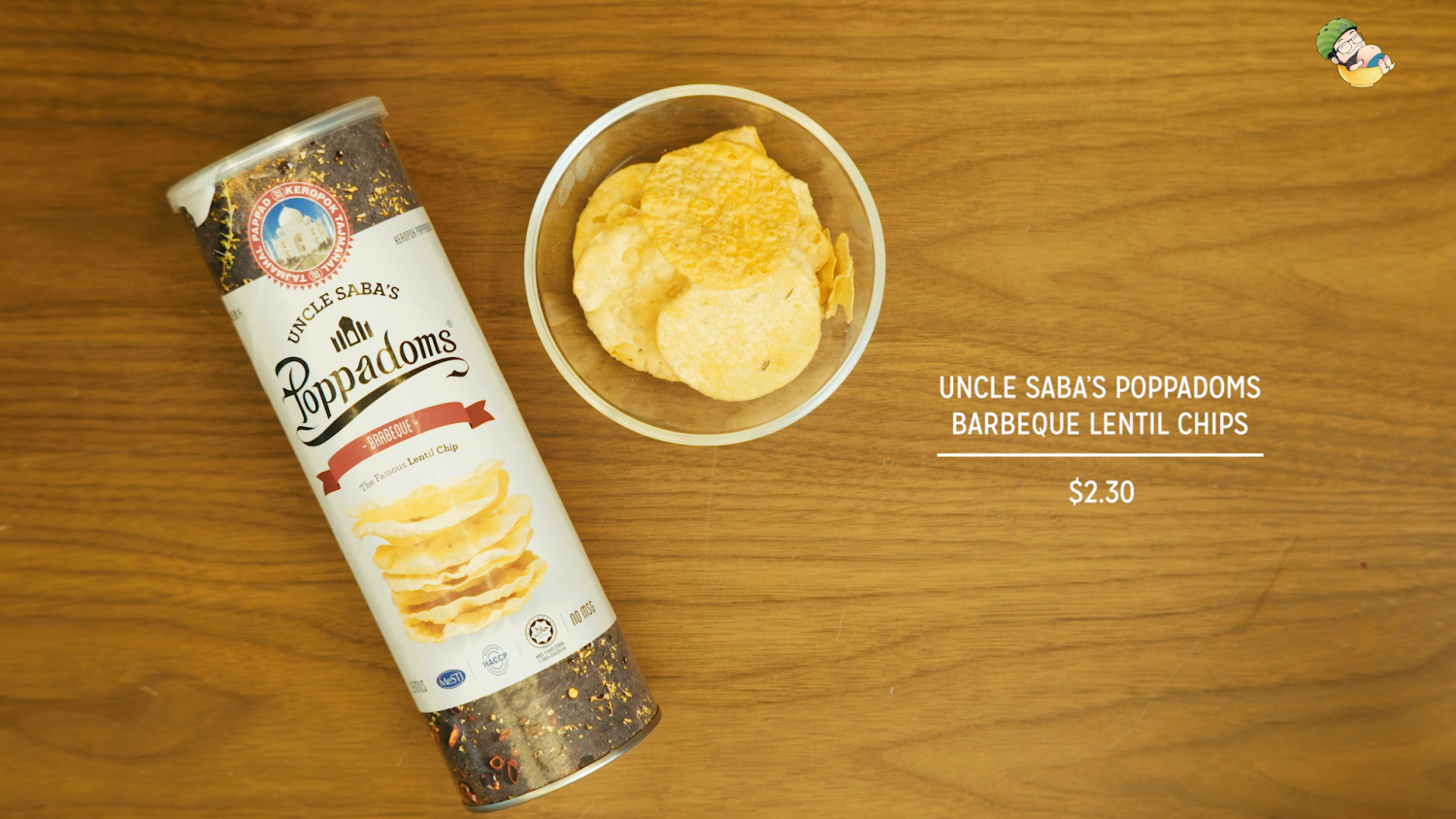 The BBQ version has this floury papadum aftertaste which is too salty for our liking. We wouldn't eat this with our Briyani.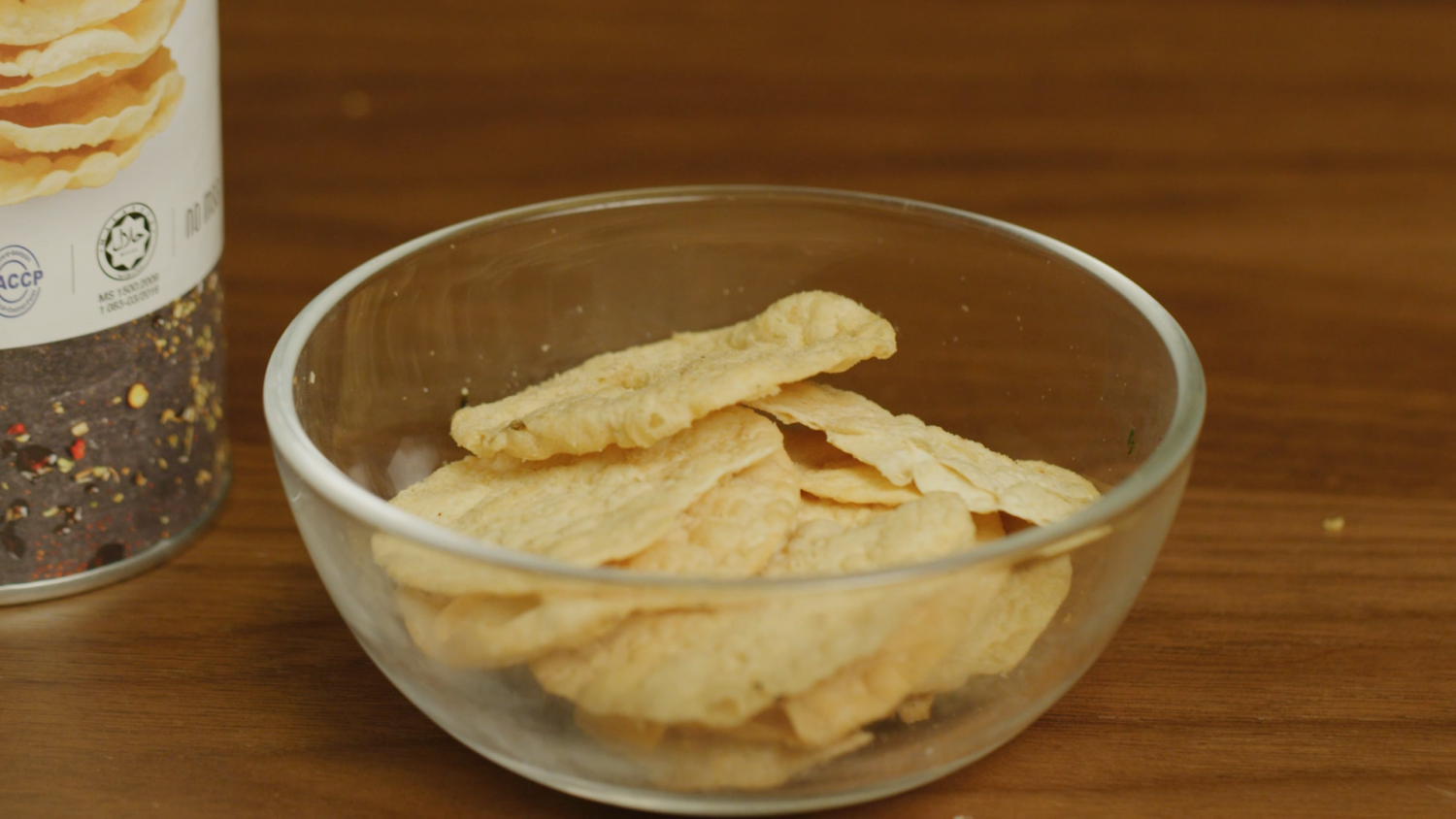 Interesting, this taste very similar to the Roller Coaster Barbecue ring cracker we used to love as a child. We are pretty sure you've tried this snack before. If you haven't, go back to your cave.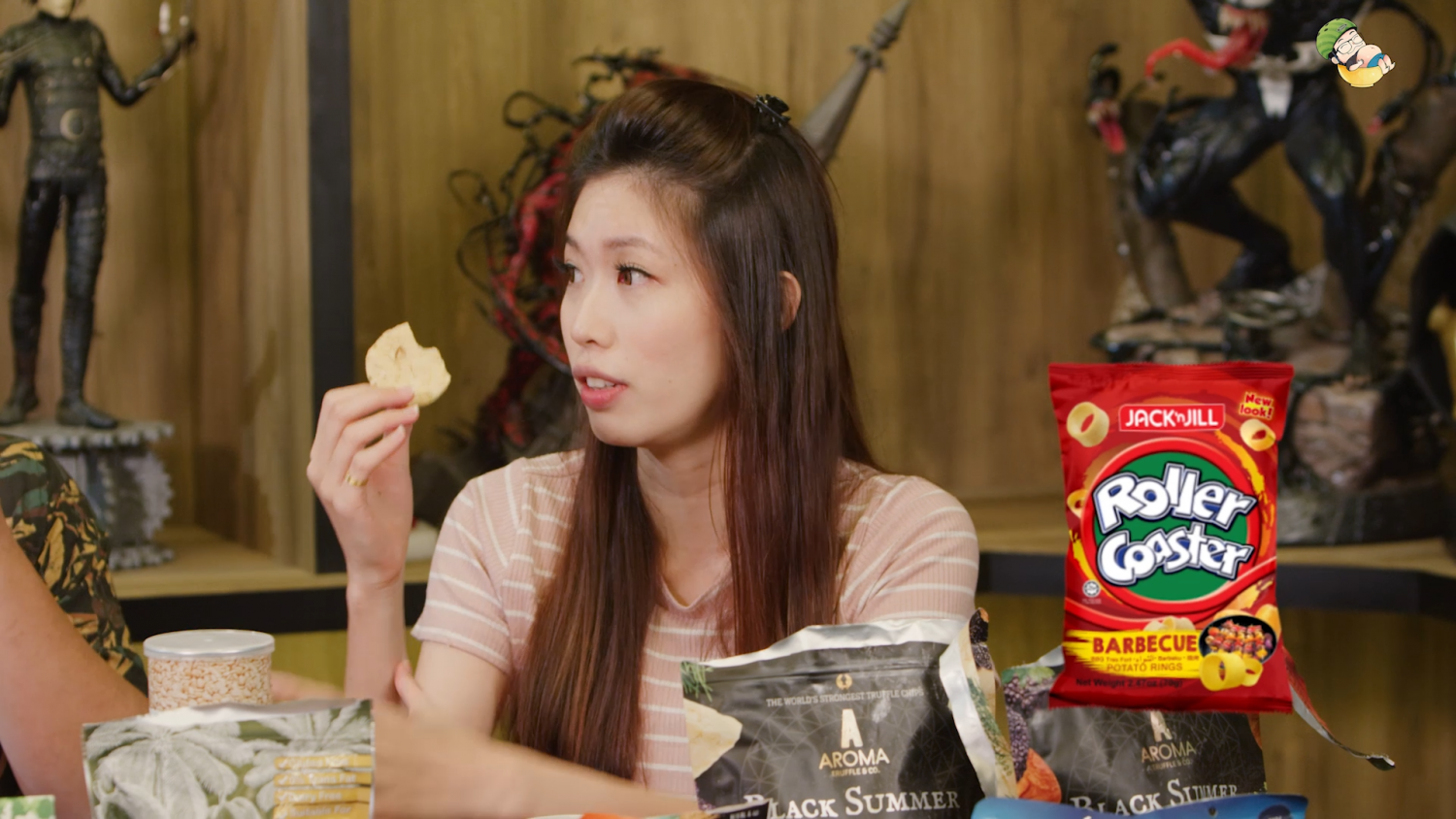 The Original one feels more substantial. However, the lentil smell is very strong here. And we couldn't go on eating this without feeling jelat.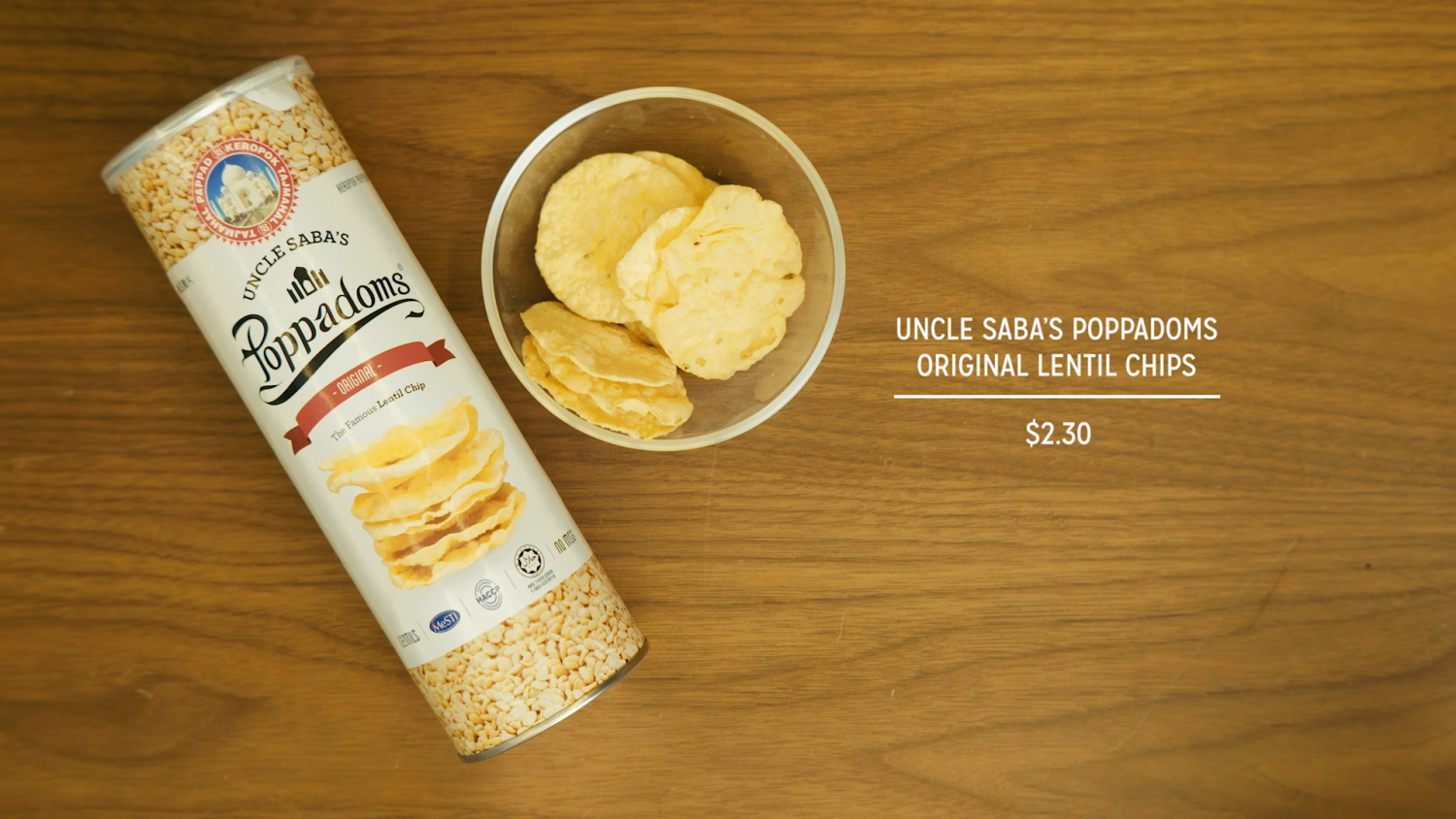 Would we buy this and sneak into the cinema? Nah, we rather have something else over this.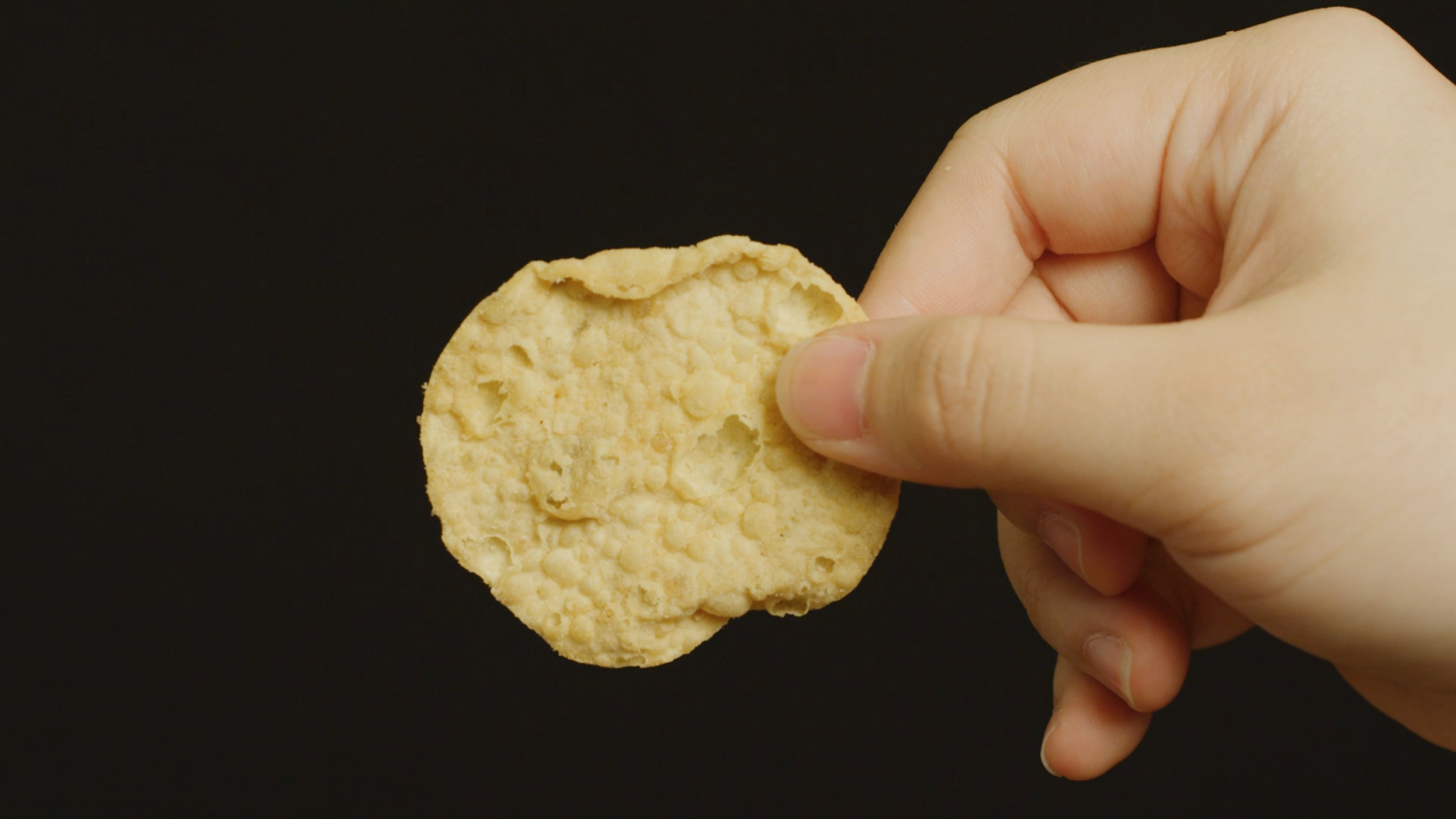 Ever wanted a cute tiny piece of chilli crab in your cookie? Well, you are in luck. Today we are going to try some atas cookies from The Cookie Museum. Established since 2004, The Cookie Museum is a homegrown gourmet brand with more than 400 original cookie recipes.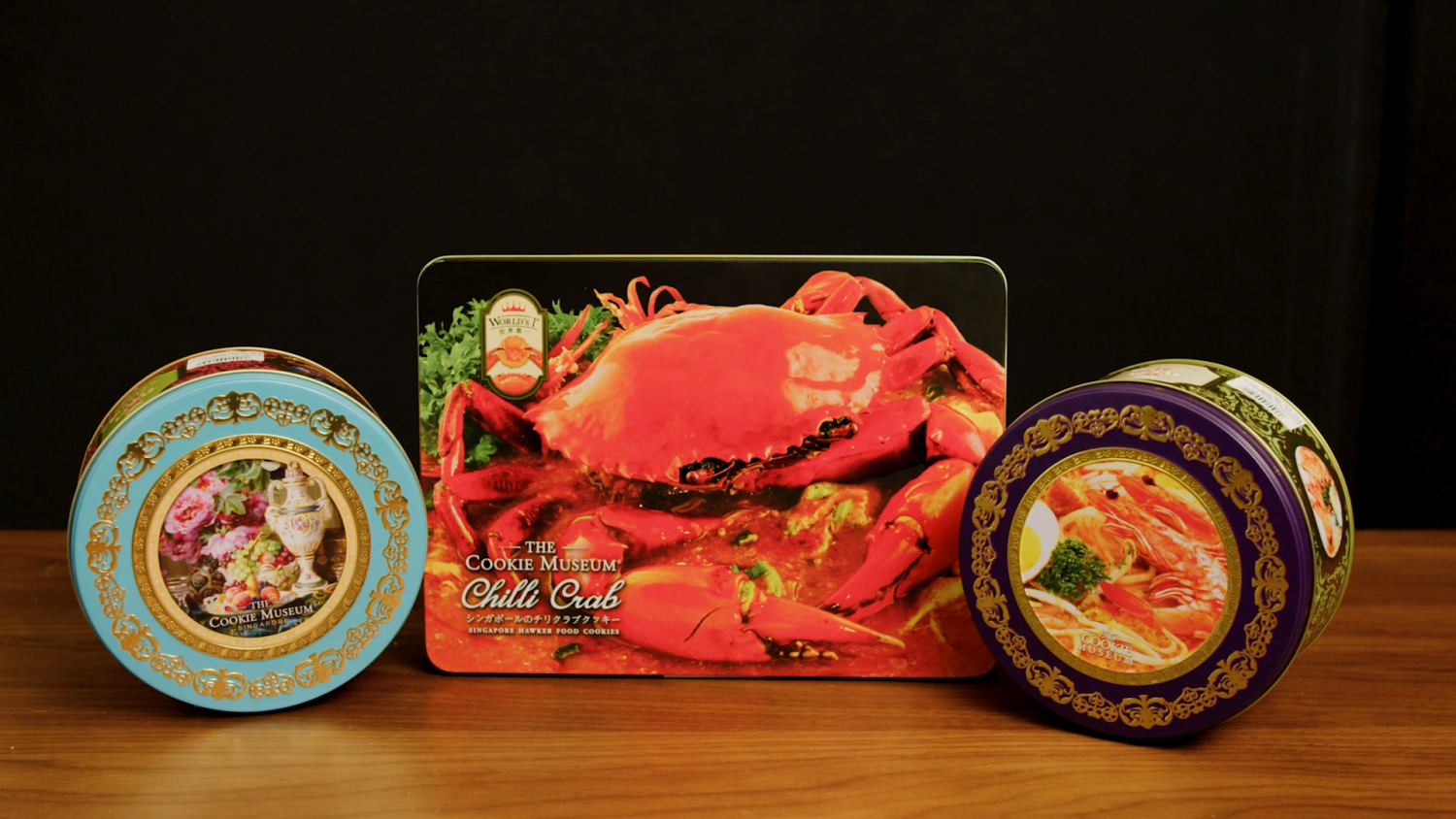 They have already created one-of-its-kind Singapore heritage flavors such as the Pandan Chiffon, Chilli Crab and even Chicken Rice cookies. Here we will be trying 3 popular flavors – The Chili Crab, Shrimp Laksa and Pandan Rose Cookies.
If you do not know what to get for someone for their birthday, you can consider getting one of these. This may well be one of the unique and aesthetically pleasing gift you can find in Singapore. Just look at the packaging. Aren't they pretty?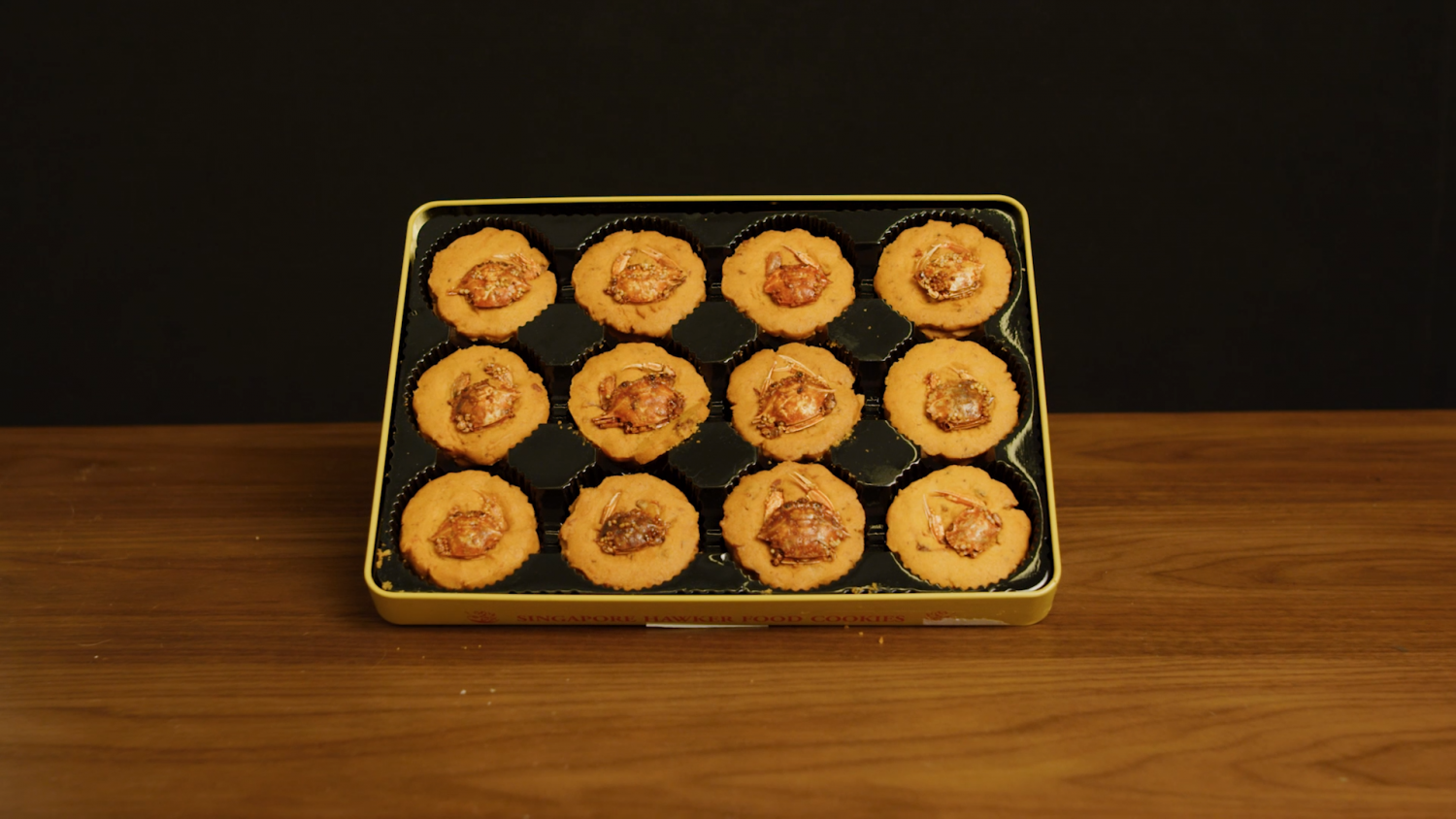 Oh wow, there is an actual mini soft-shell crab in the cookie! This is the coolest thing ever.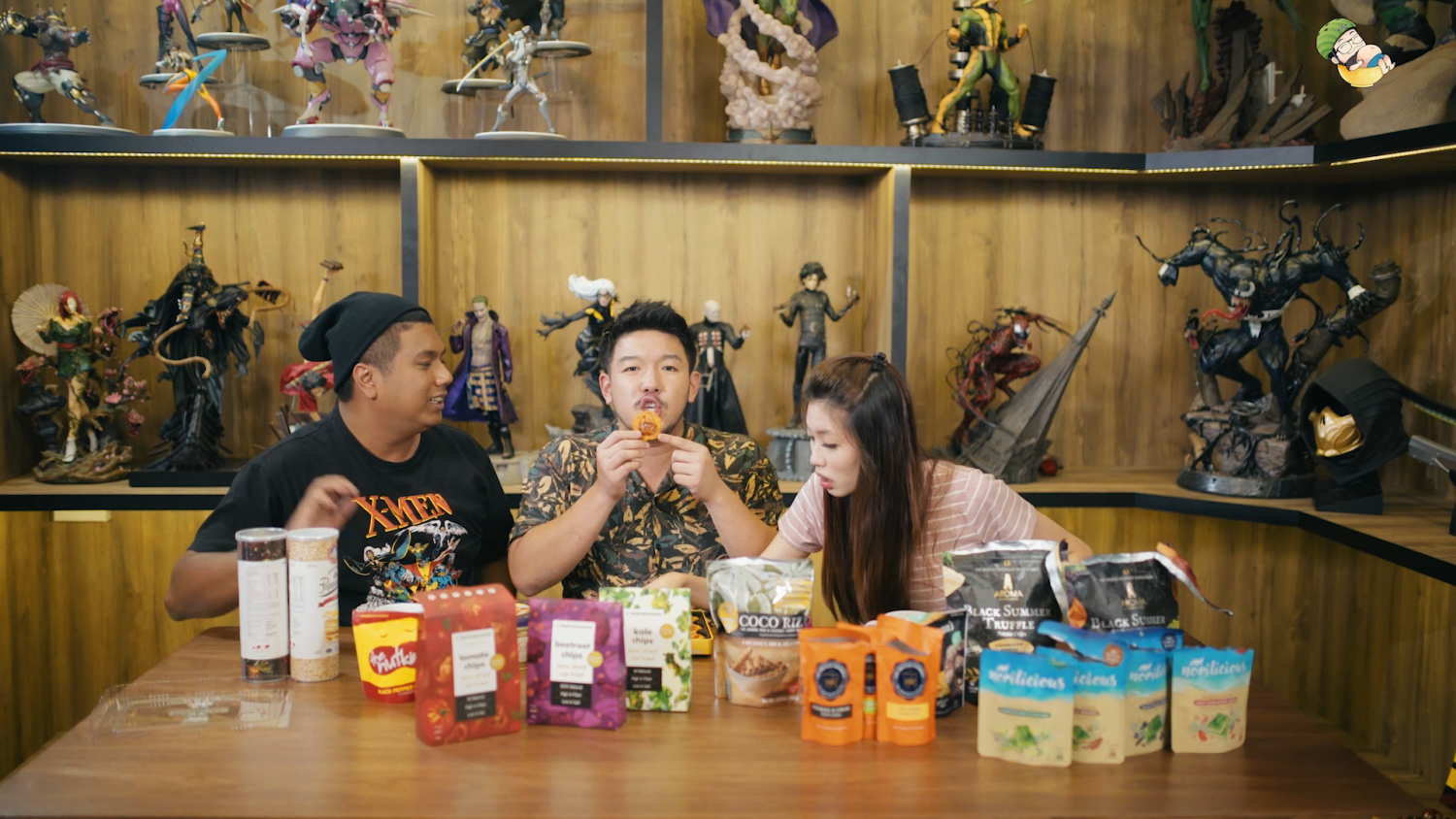 We really like the complex flavors in this one – it's sweet and savory at the same time. This reminds us of Hae Bee Hiam (Spicy Dried Shrimps Sambal) in a biscuit.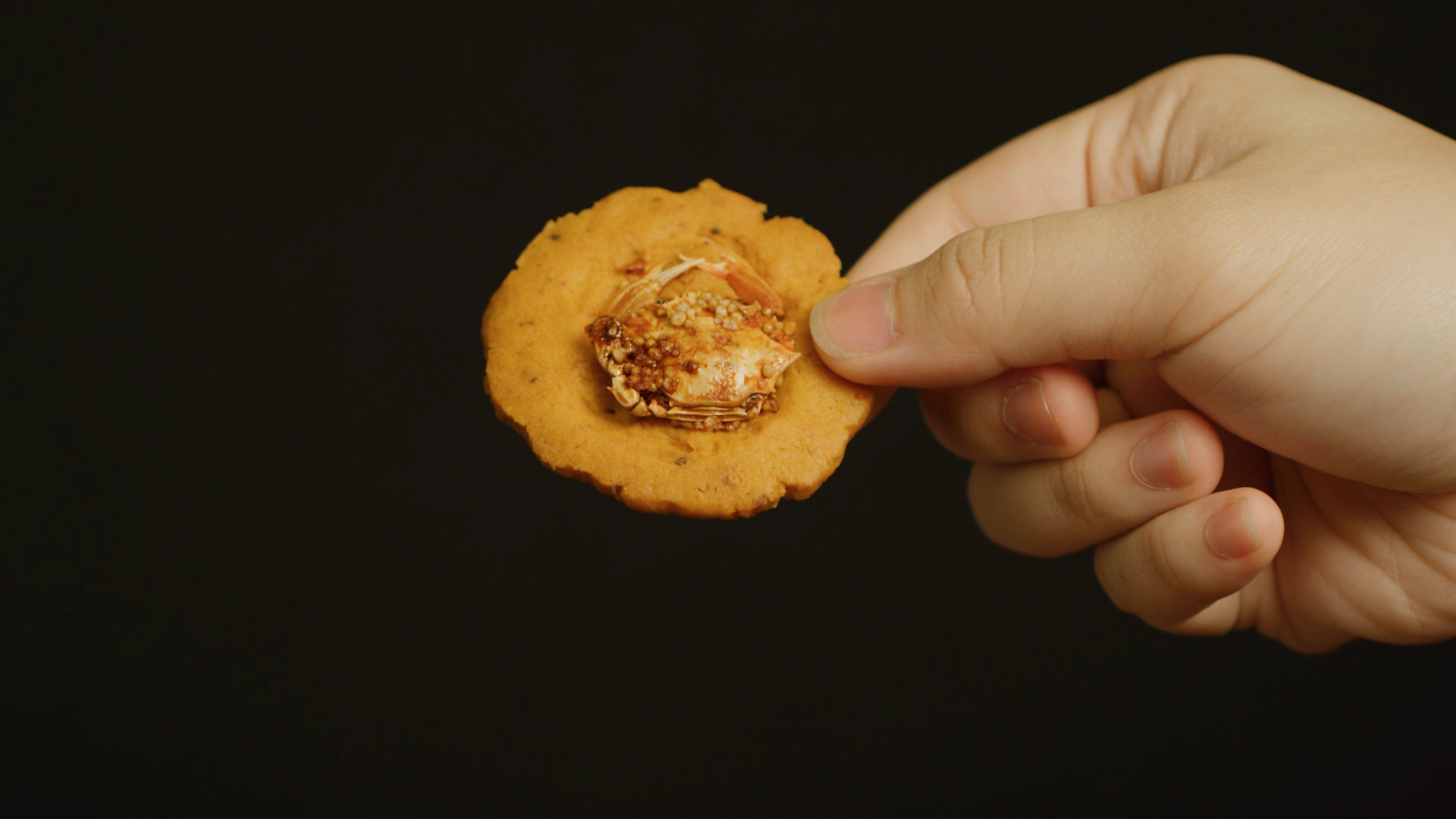 The Laksa version is legit like the actual dish. We are very impressed by how accurately they made the cookie so that it smelled and taste like the real deal.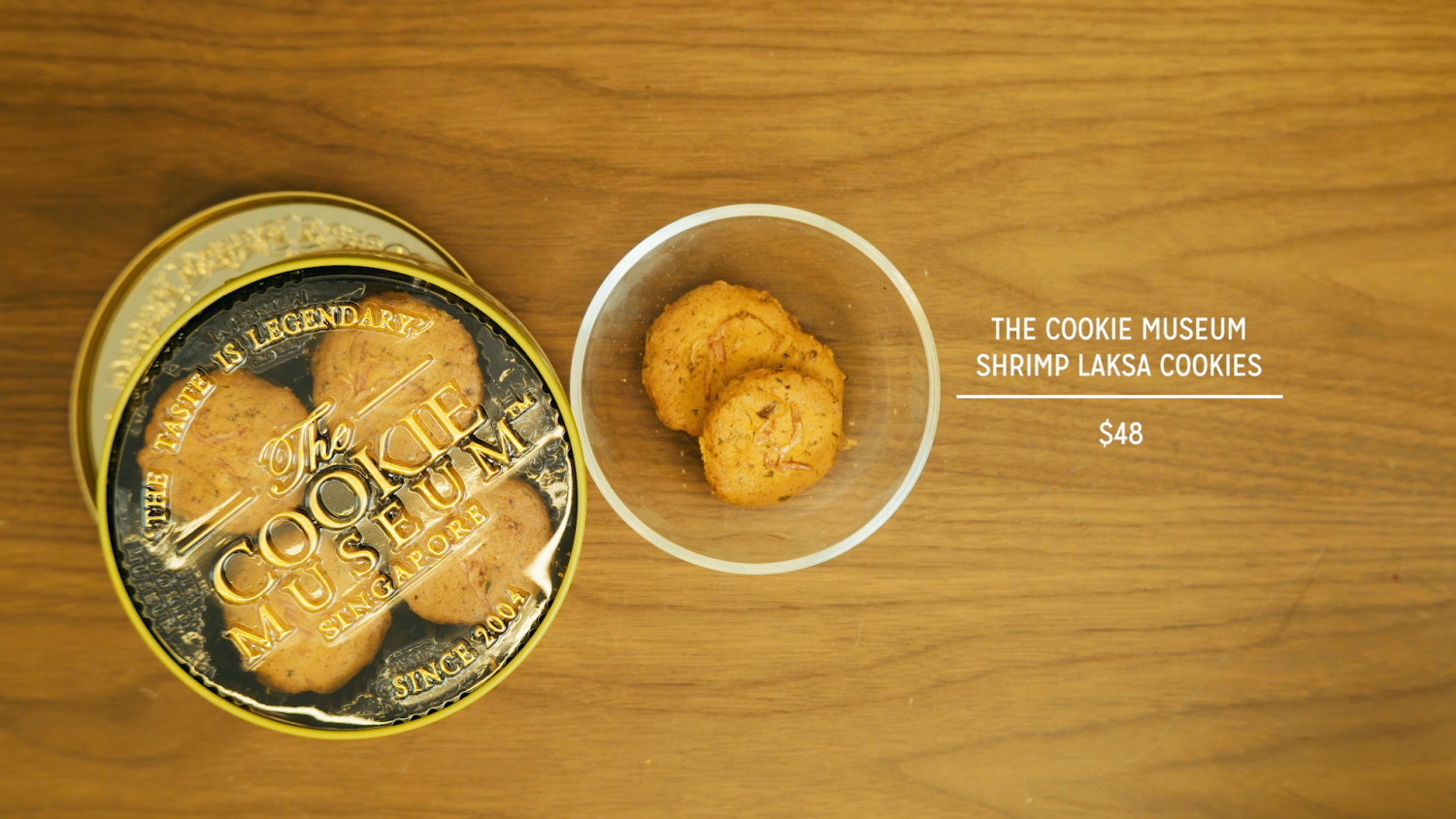 We can literally see and taste a hint of kaffir lime leaves, coconut milk and even shrimps in here. It is very spicy too, so don't get this if you cannot take spicy food.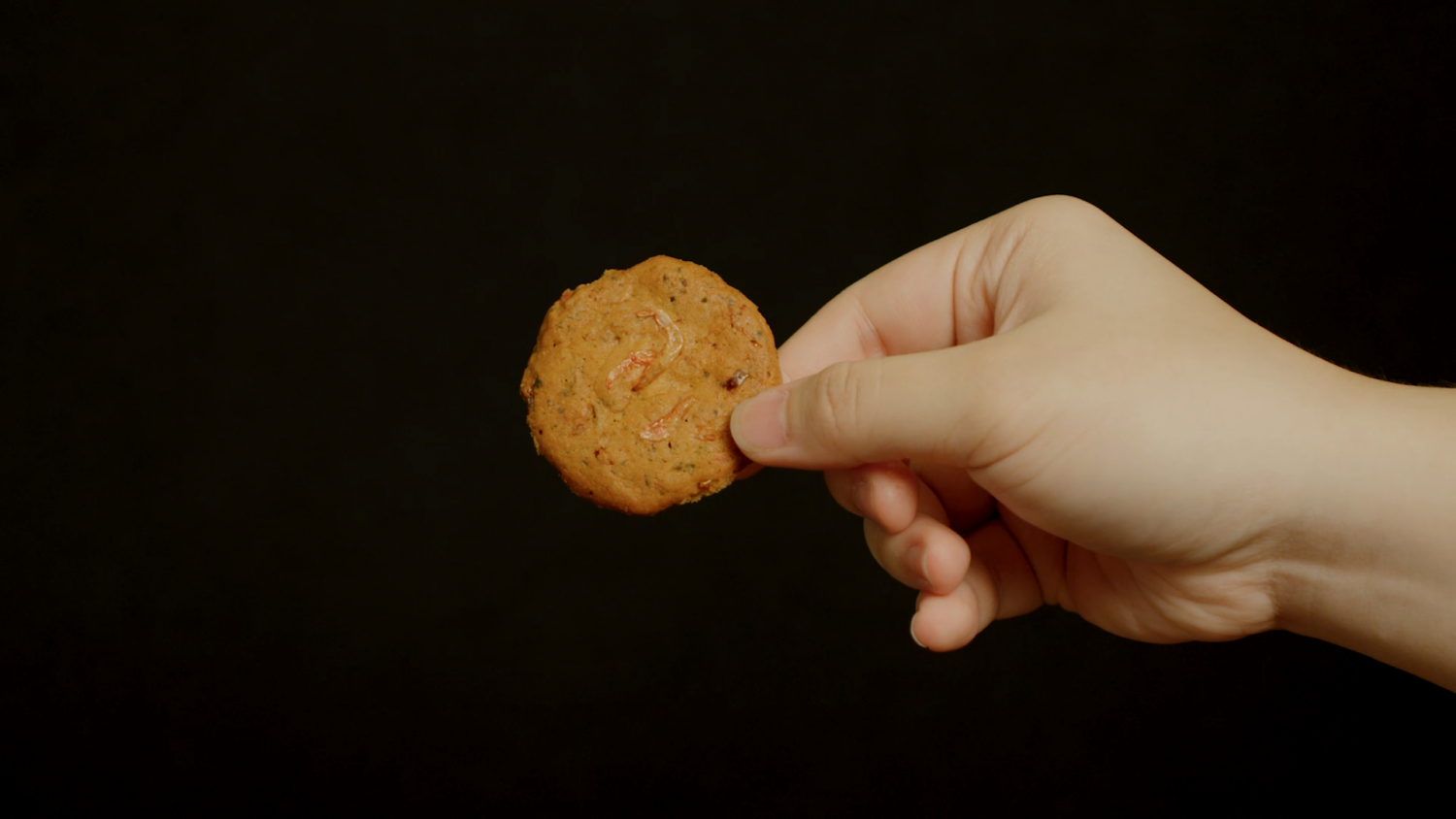 Last in line is the Pandan Rose flavored cookies. This one taste like pandan at first. But over time, the distinct taste of our childhood rose syrup bandung starts to fill our palates. Delicious!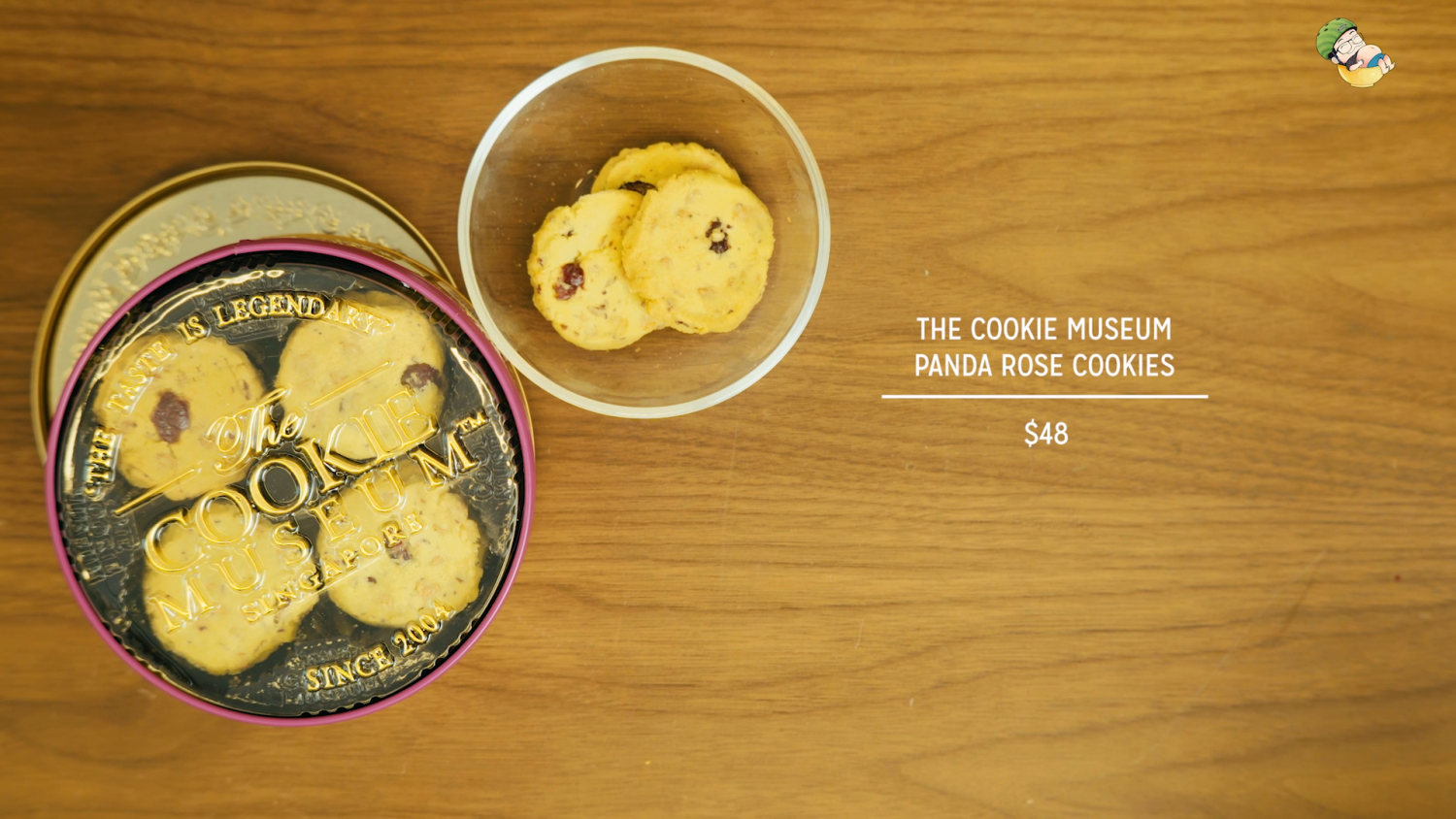 These cookies are created to give a good representation of Singapore.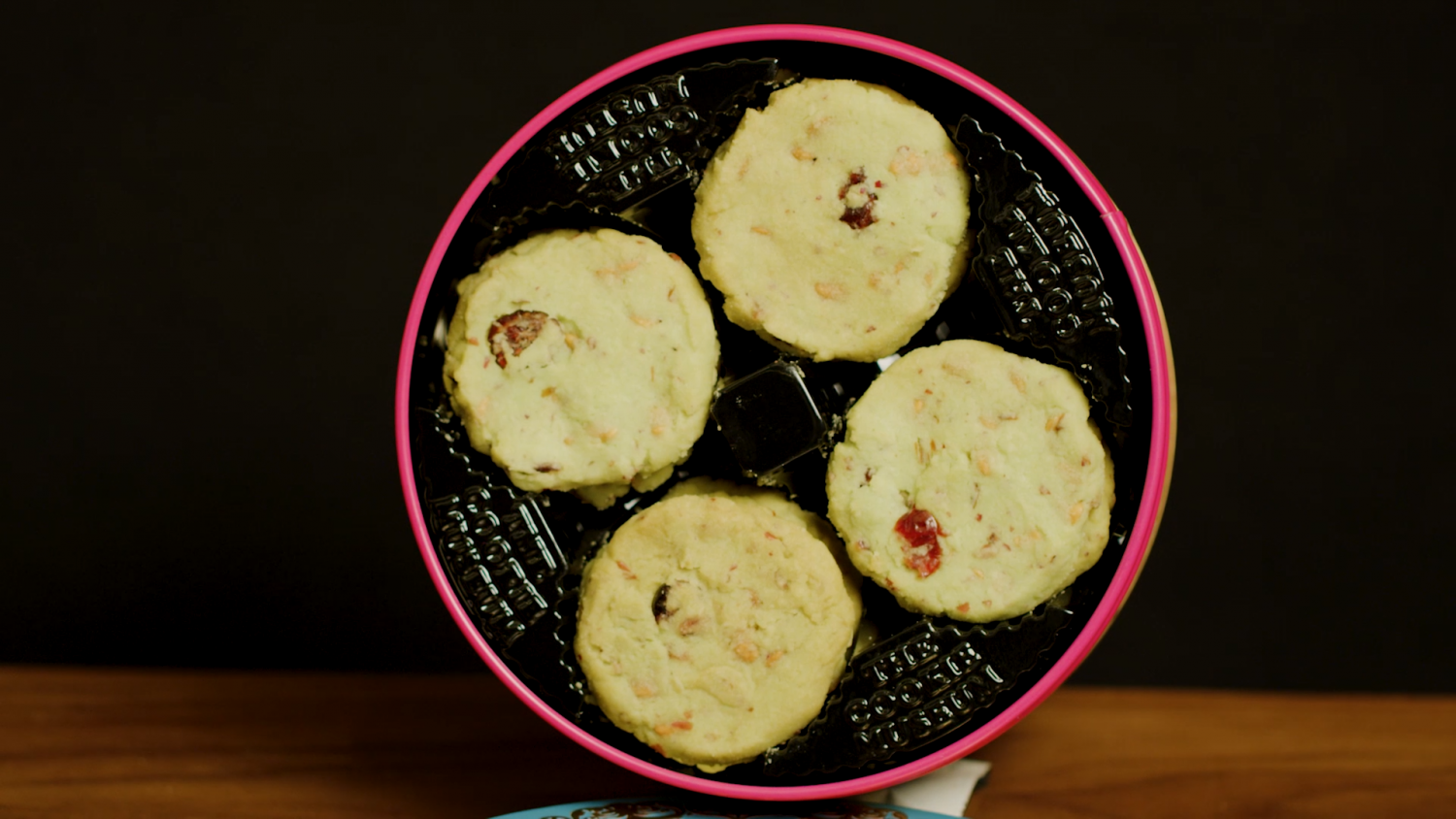 Hence, we wouldn't get these cookies just to eat them by ourselves, but we will definitely buy them for our friends abroad.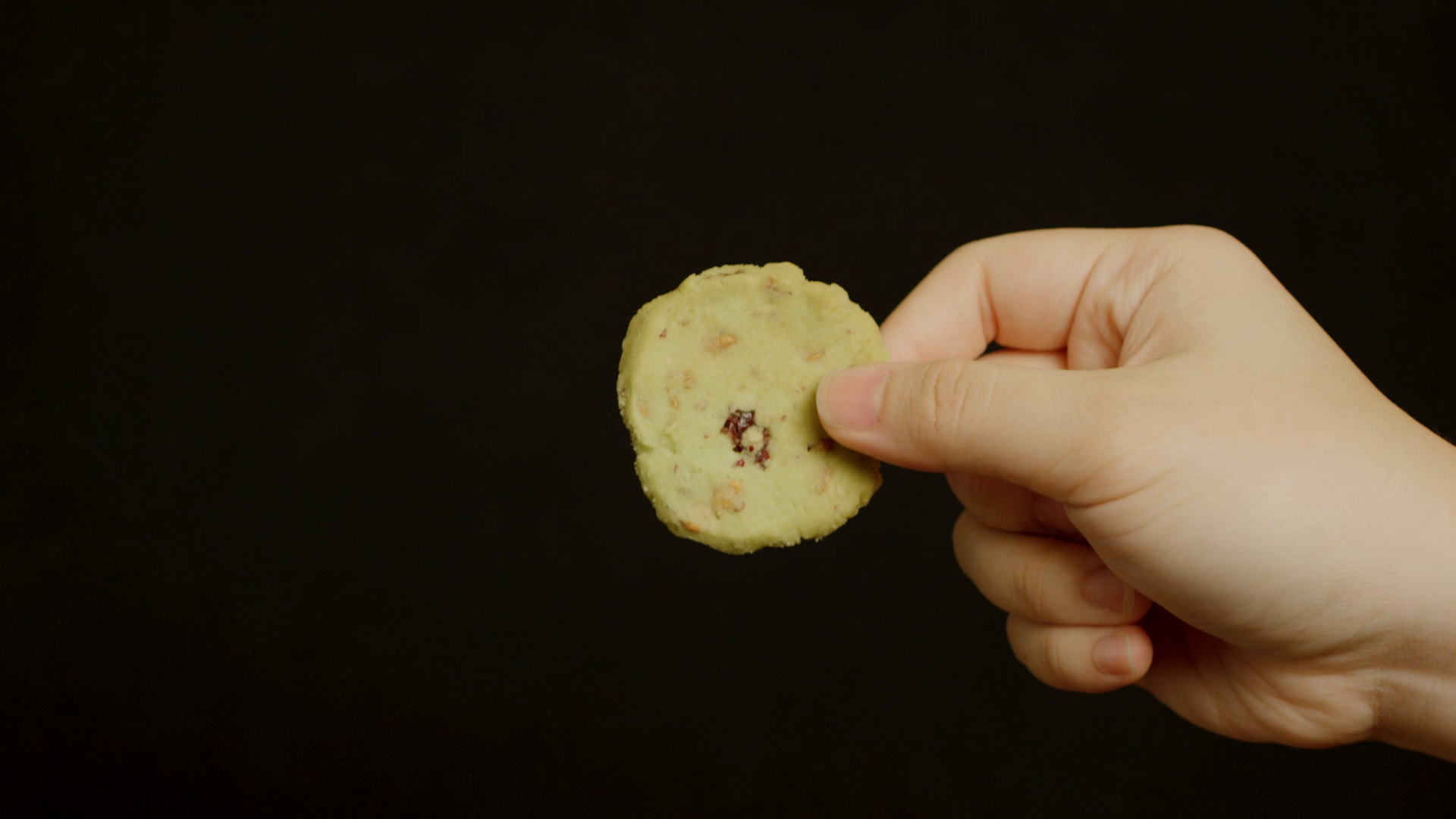 Next up, we are going to be try some healthy vegetable chips. The first one is Kale Chips from The Beginnings. No Dee, these are not Ka-Li-Peng!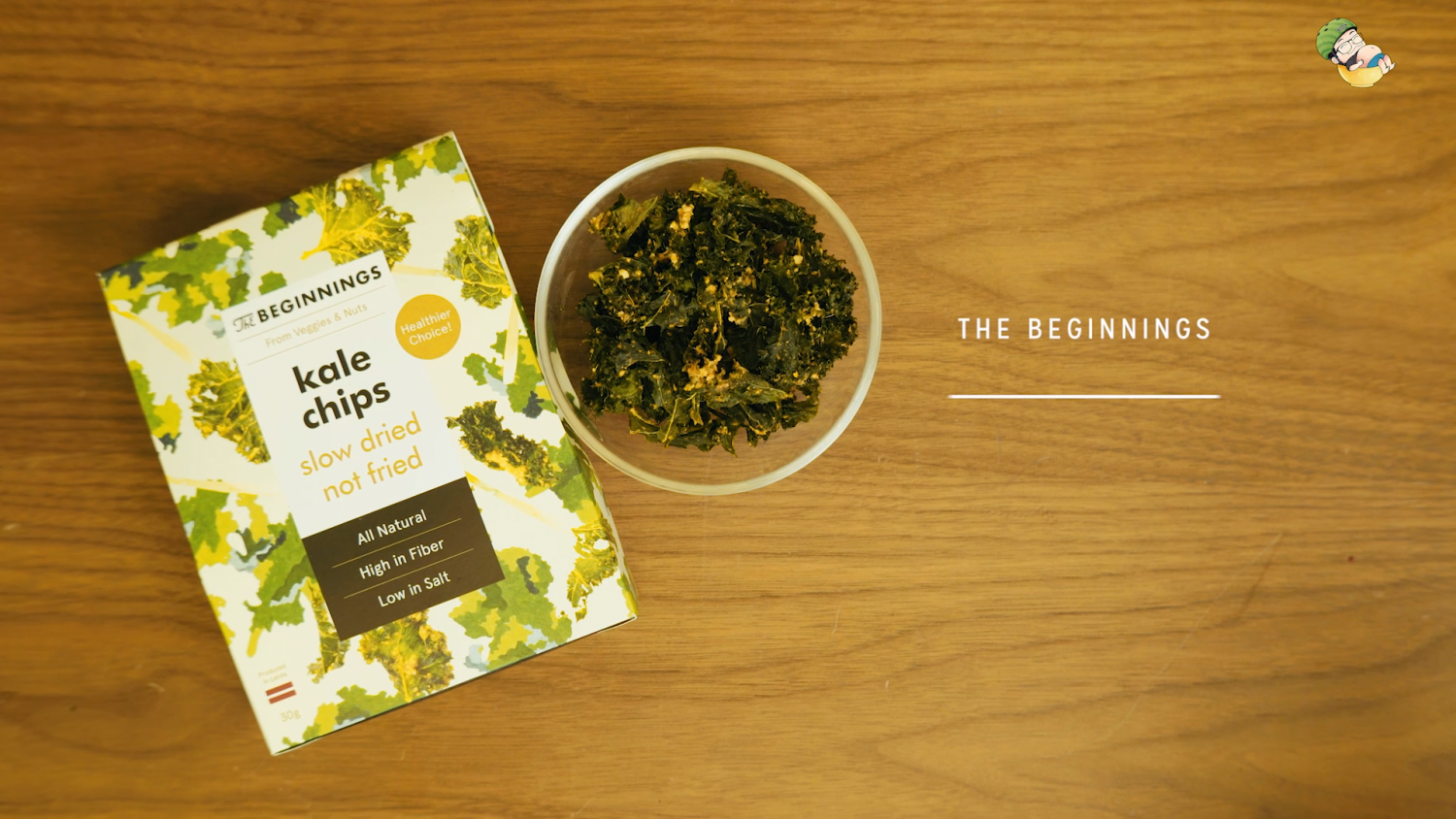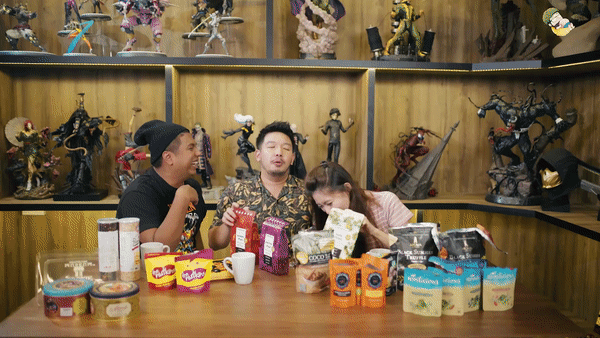 The chips are made with kale, one of the most nutritionally dense leafy greens available. Yes it's super healthy. But let's be honest, we wouldn't eat this even with its health benefits.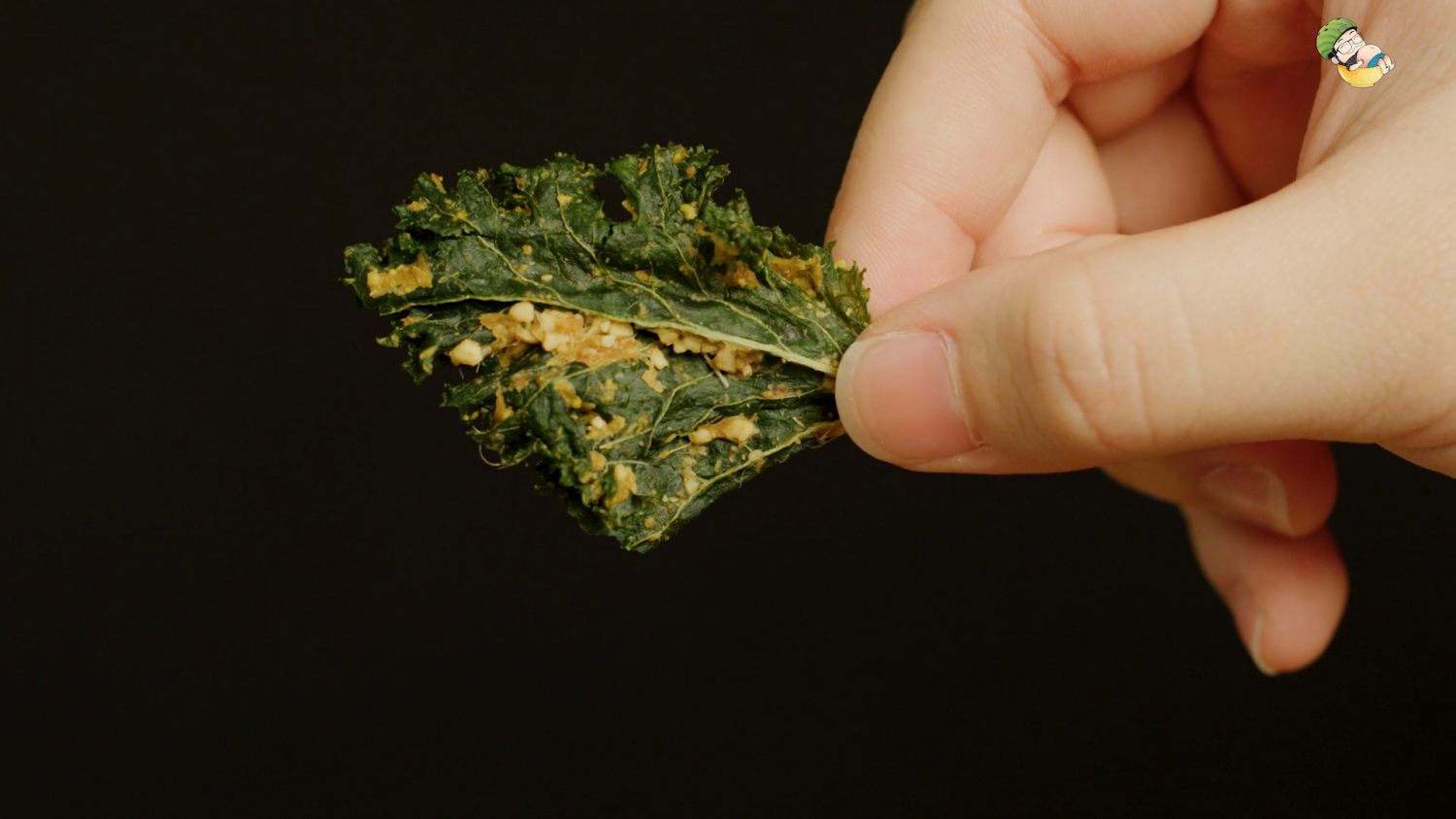 The chips have this weird sour taste which is not what we expected. In fact, it's pretty dry and smelly. Yikes!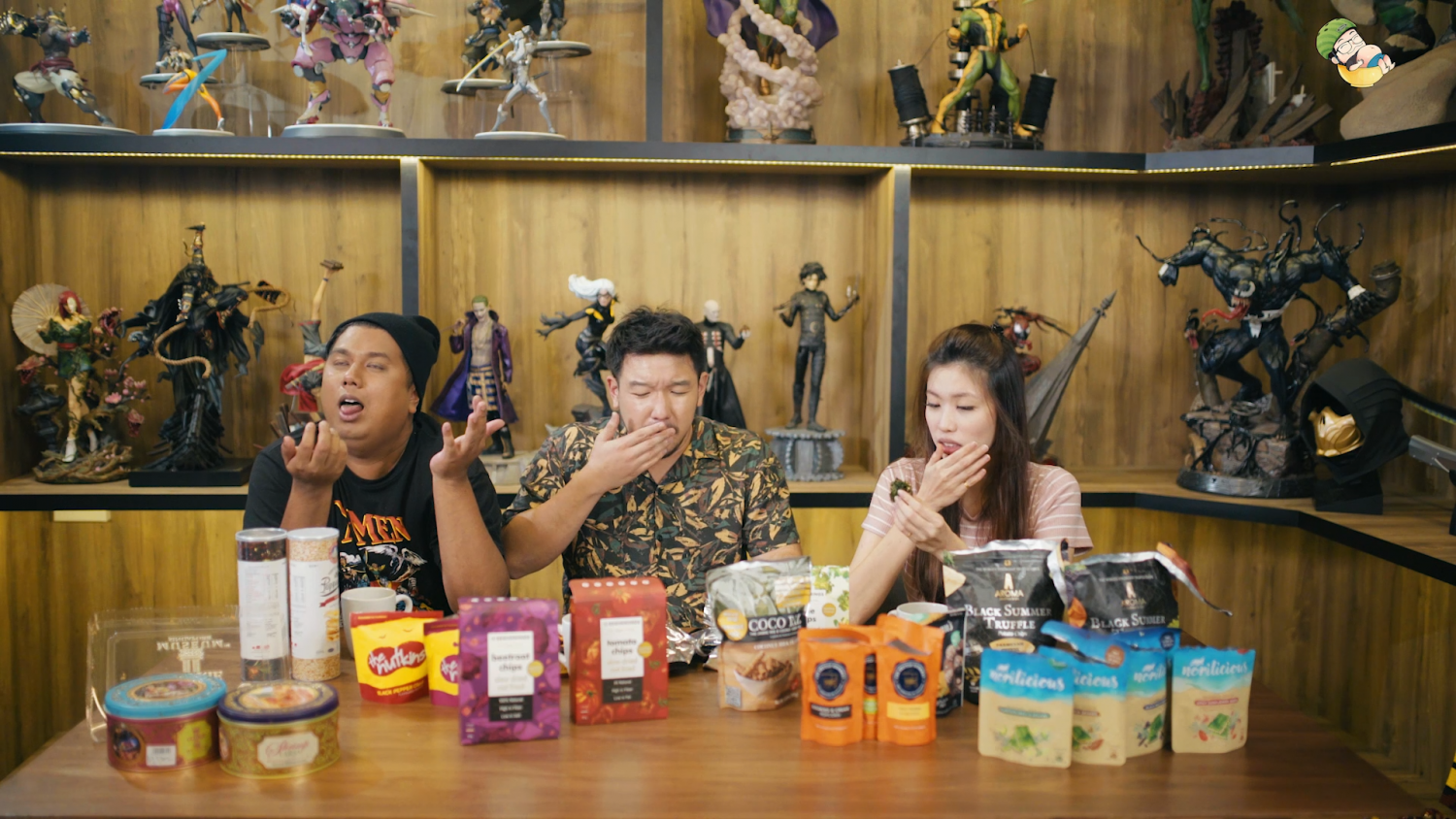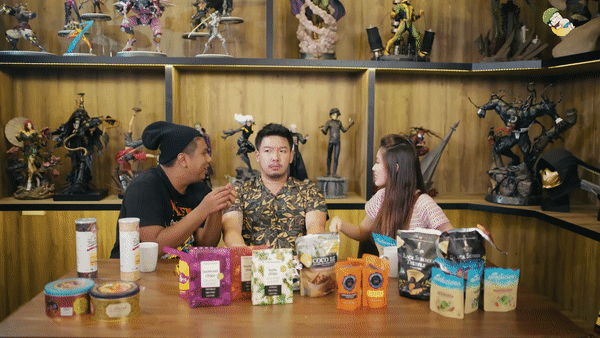 Also from The Beginnings are these all-natural Tomato Chips.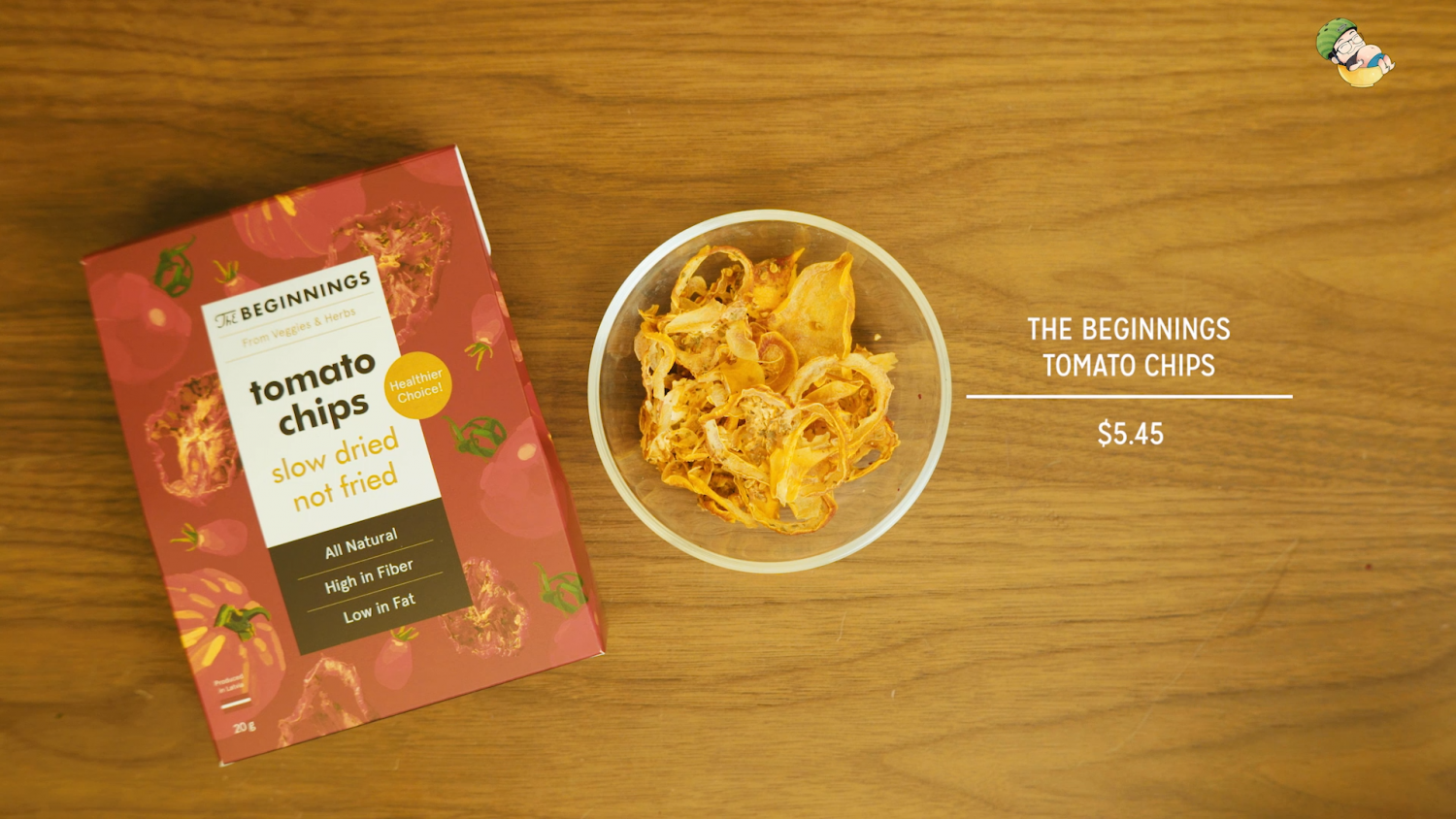 This taste exactly like real tomato. It's got the sour tomato kicks to it too. But that's about it.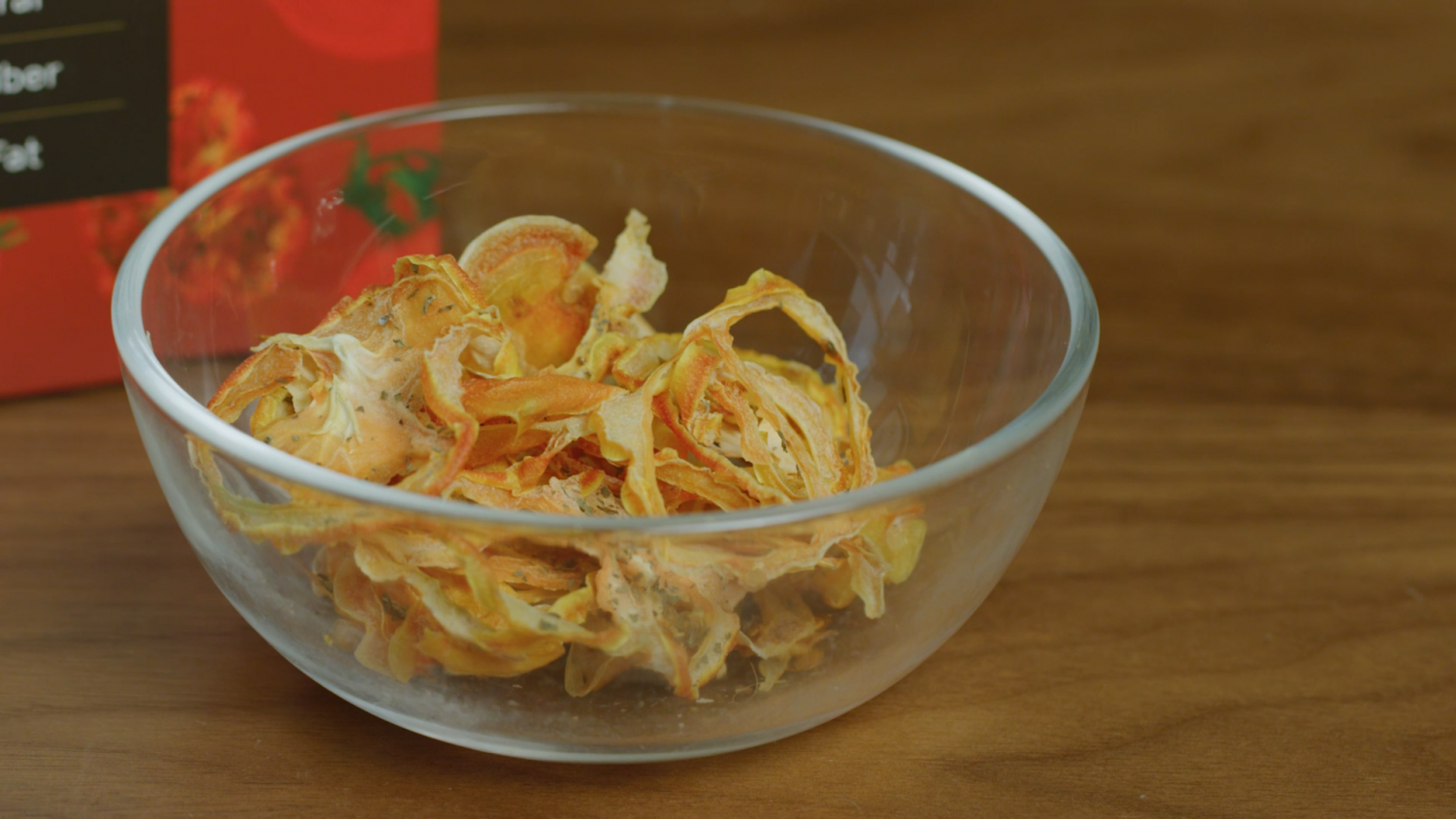 Does this even look like a tomato to you? We certainly don't think so!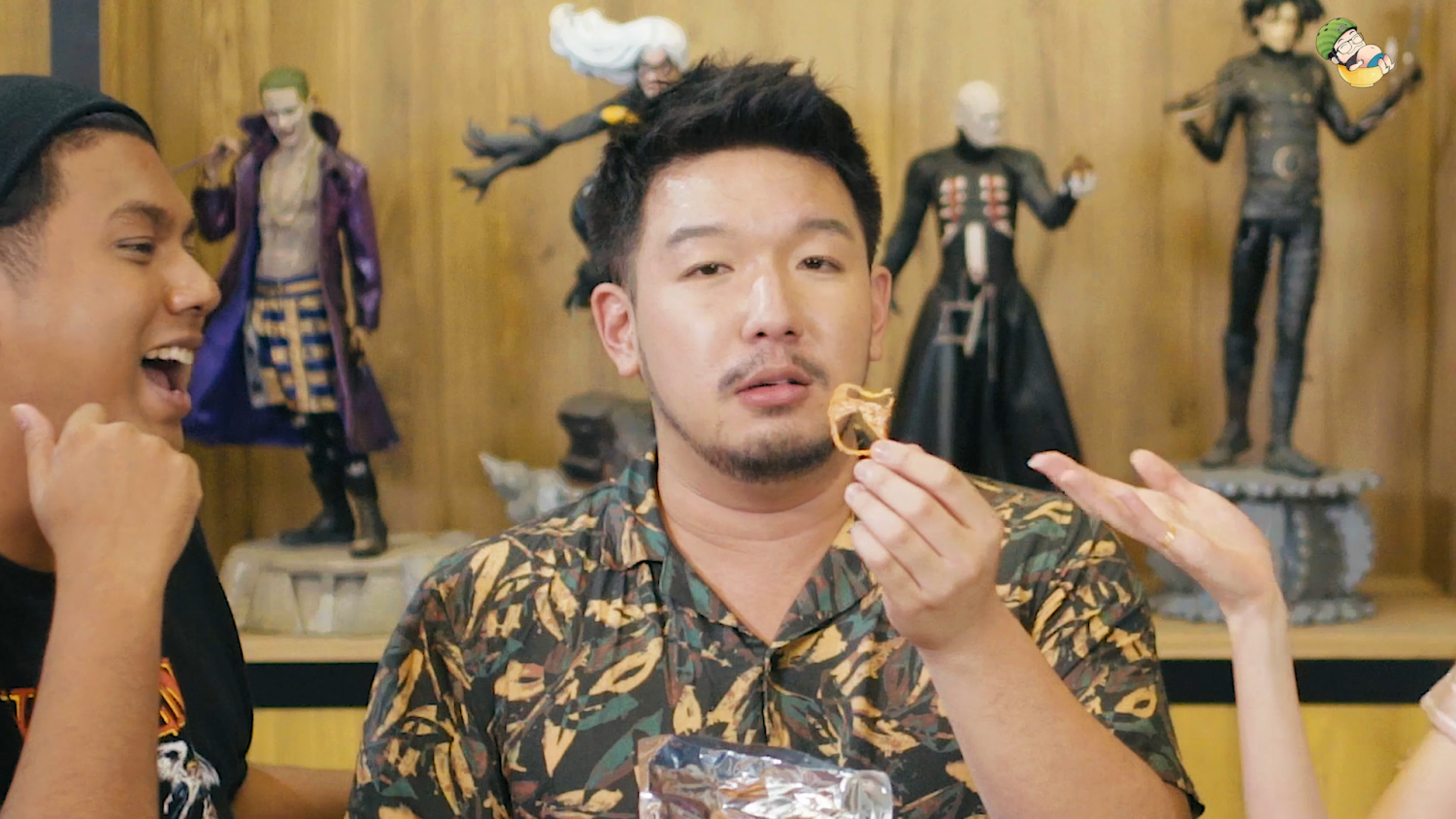 A viable alternative to real tomatoes maybe?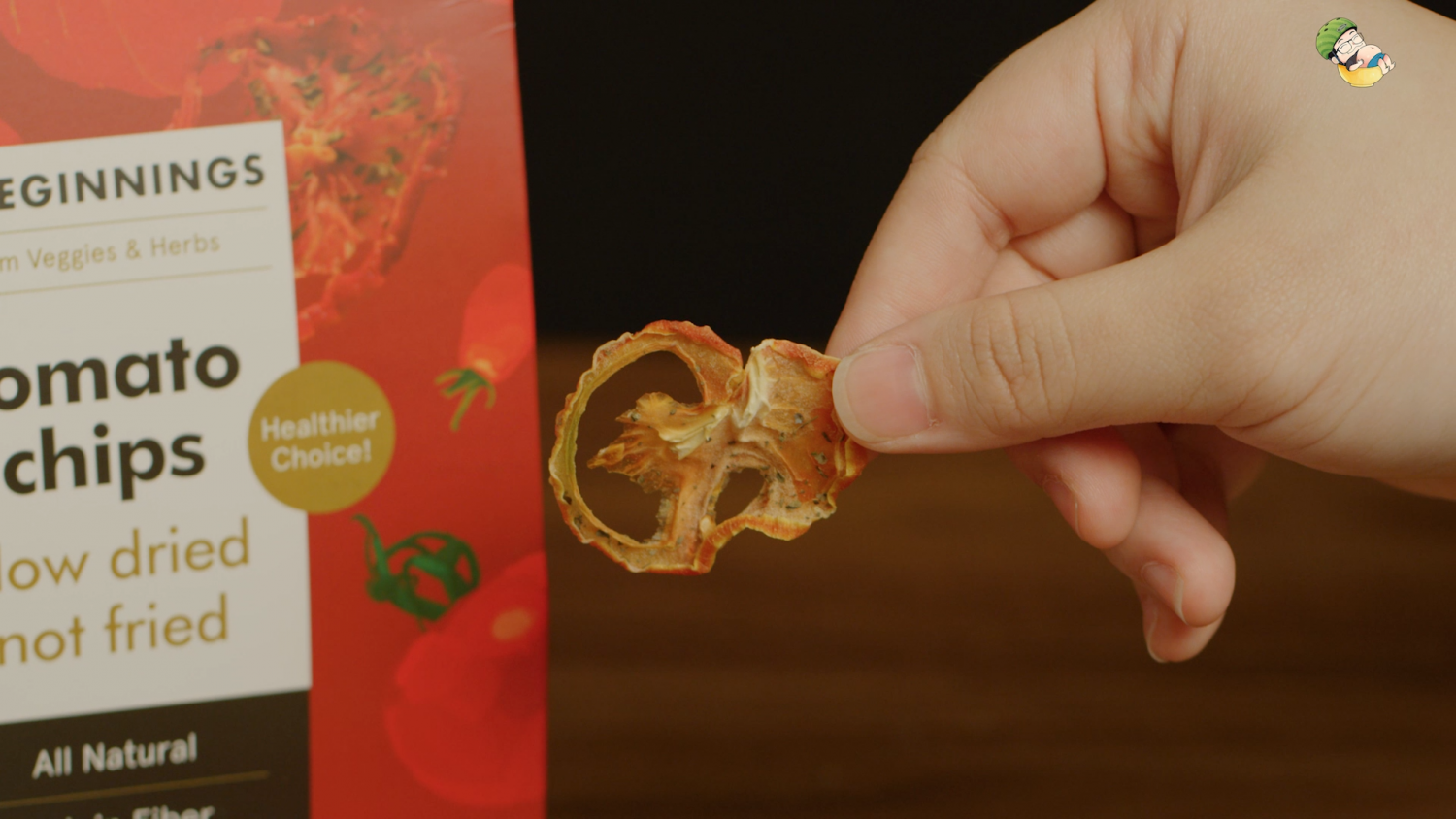 The last snack from this brand is this Beetroot Chips that look like bacon.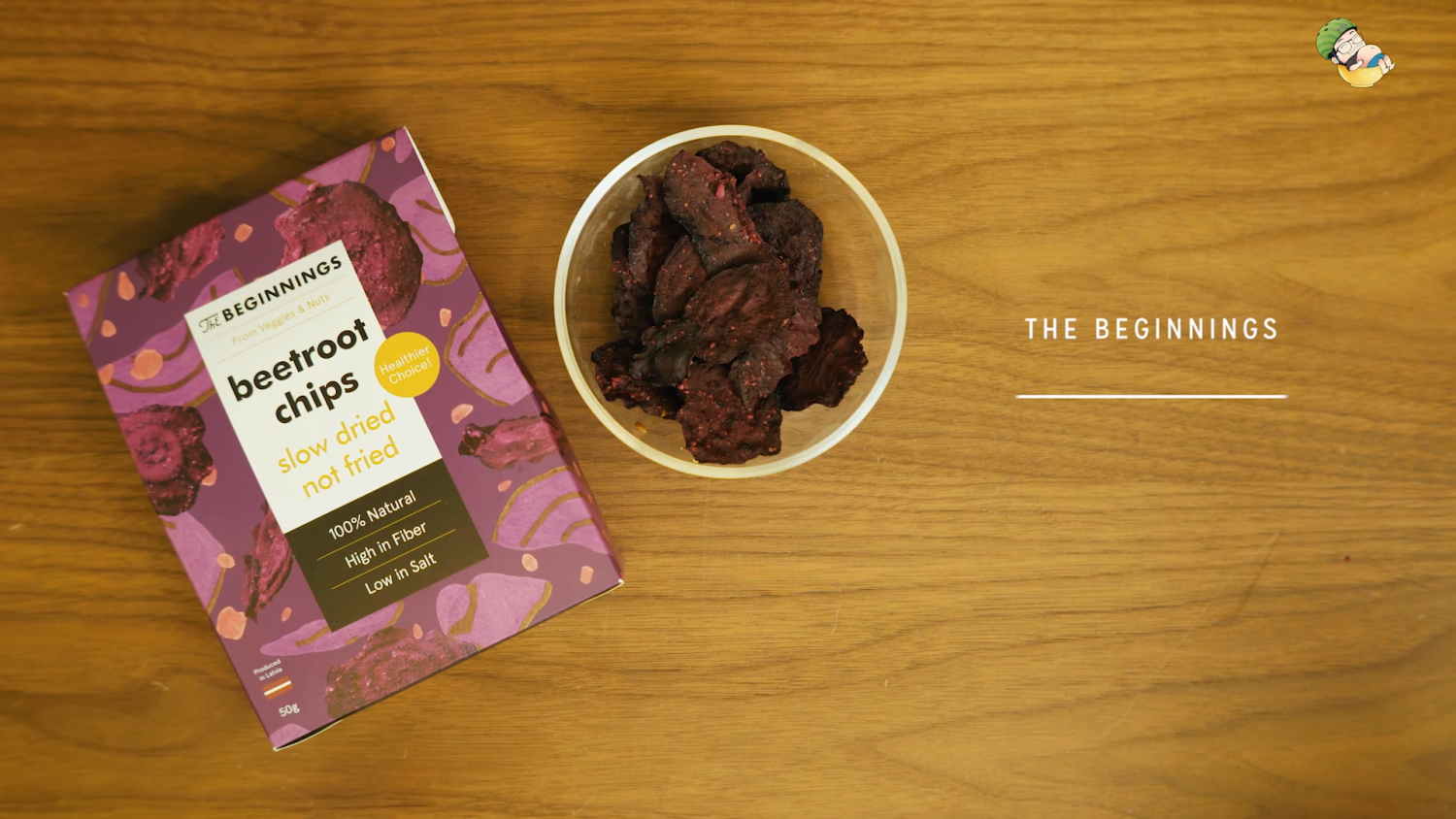 The texture tastes like keropok that was left out too long and turned stale. Seriously. It's that bad.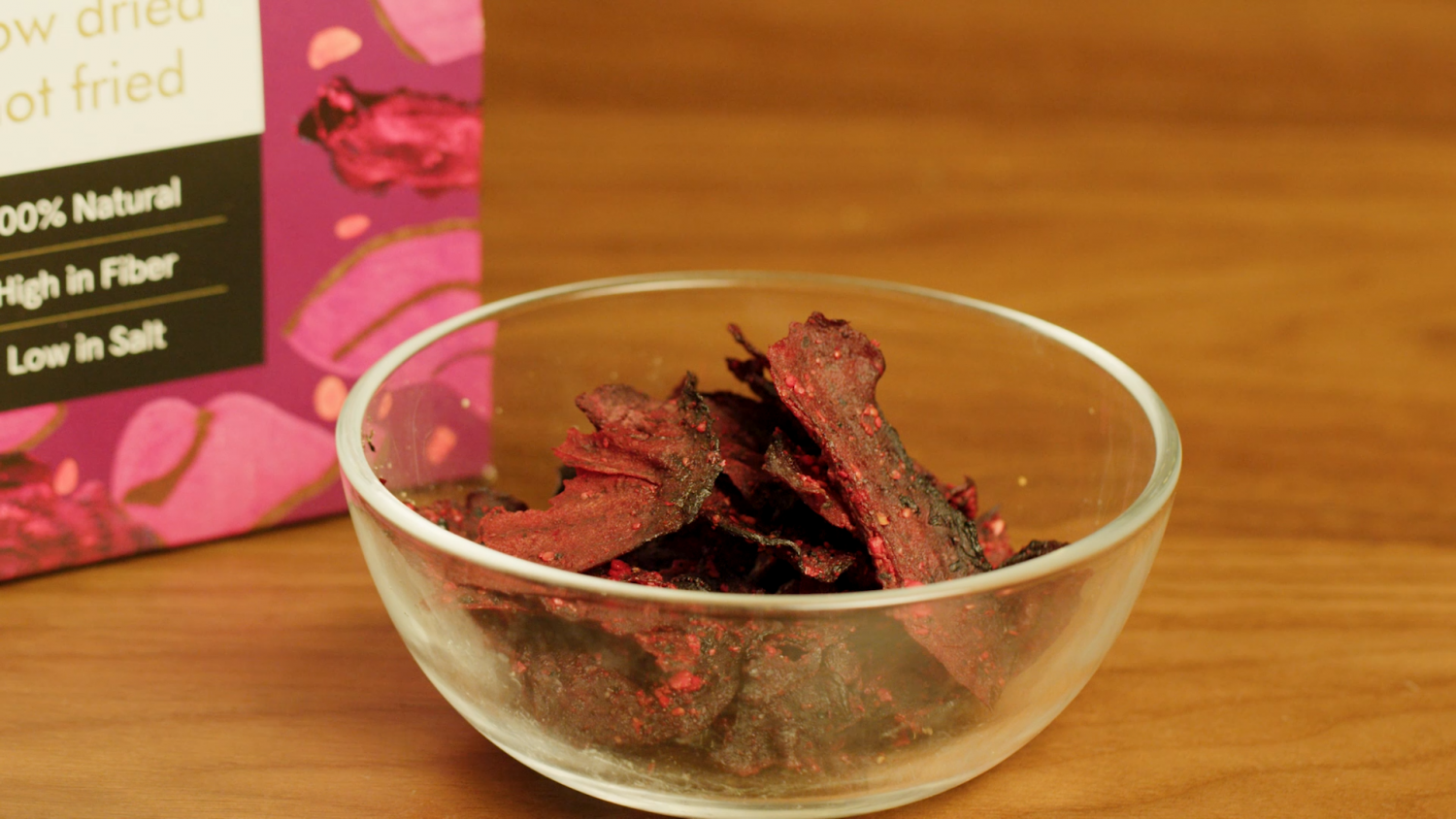 We would never buy this. It's healthy but we don't think it's good enough to be our snack.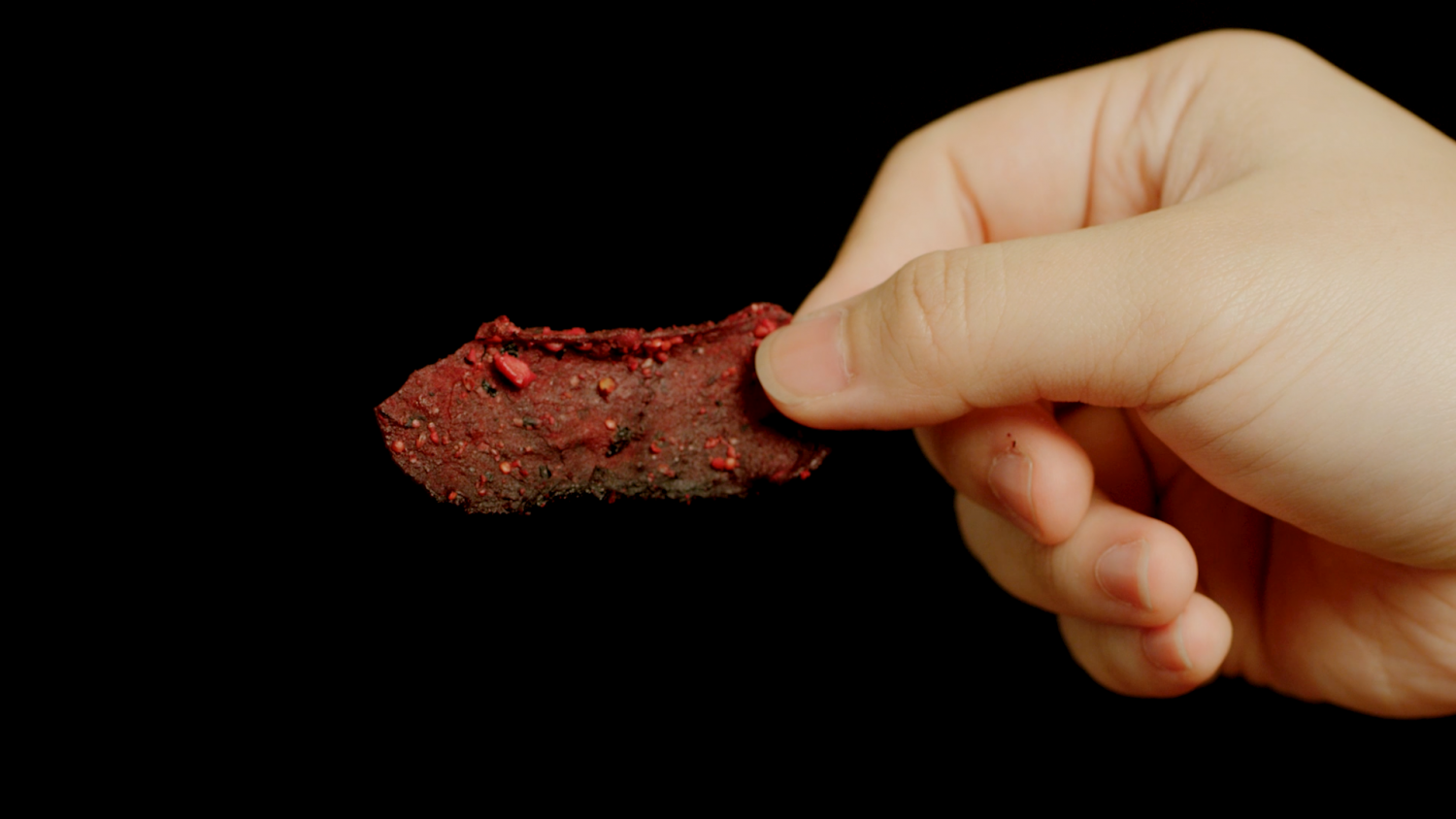 Last but not least, we've got Carman's Bliss Balls all the way from Australia.
These bite-sized balls are gluten-free nutritional snack that comes in Salted Caramel & Coconut flavor. It boasts wholesome ingredients and are naturally sweetened with dates. Interesting.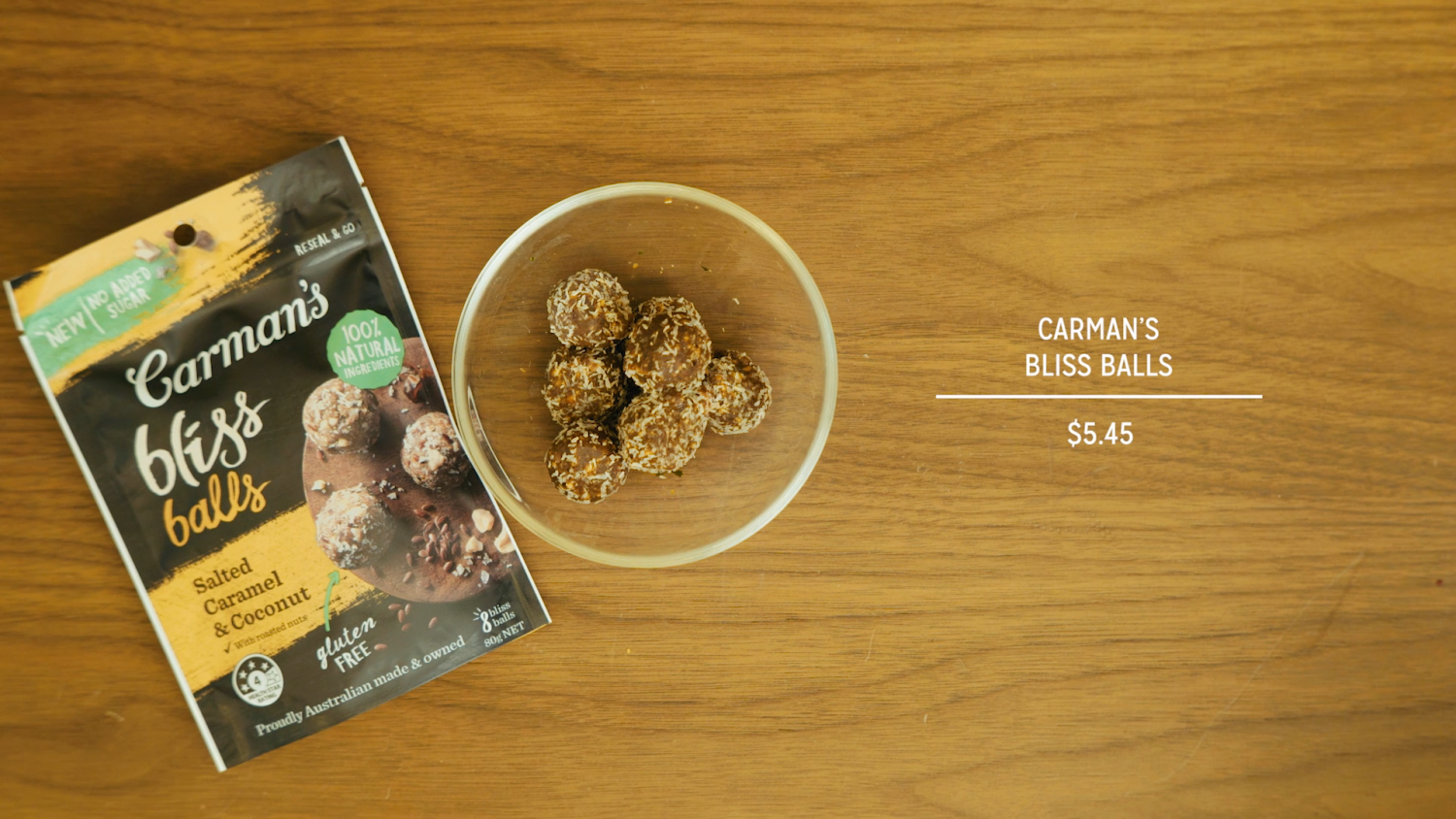 At first glance, these look like chocolate balls. But after tasting them, these taste more like a good fruit cake. It's super rich and having one is more than enough we feel.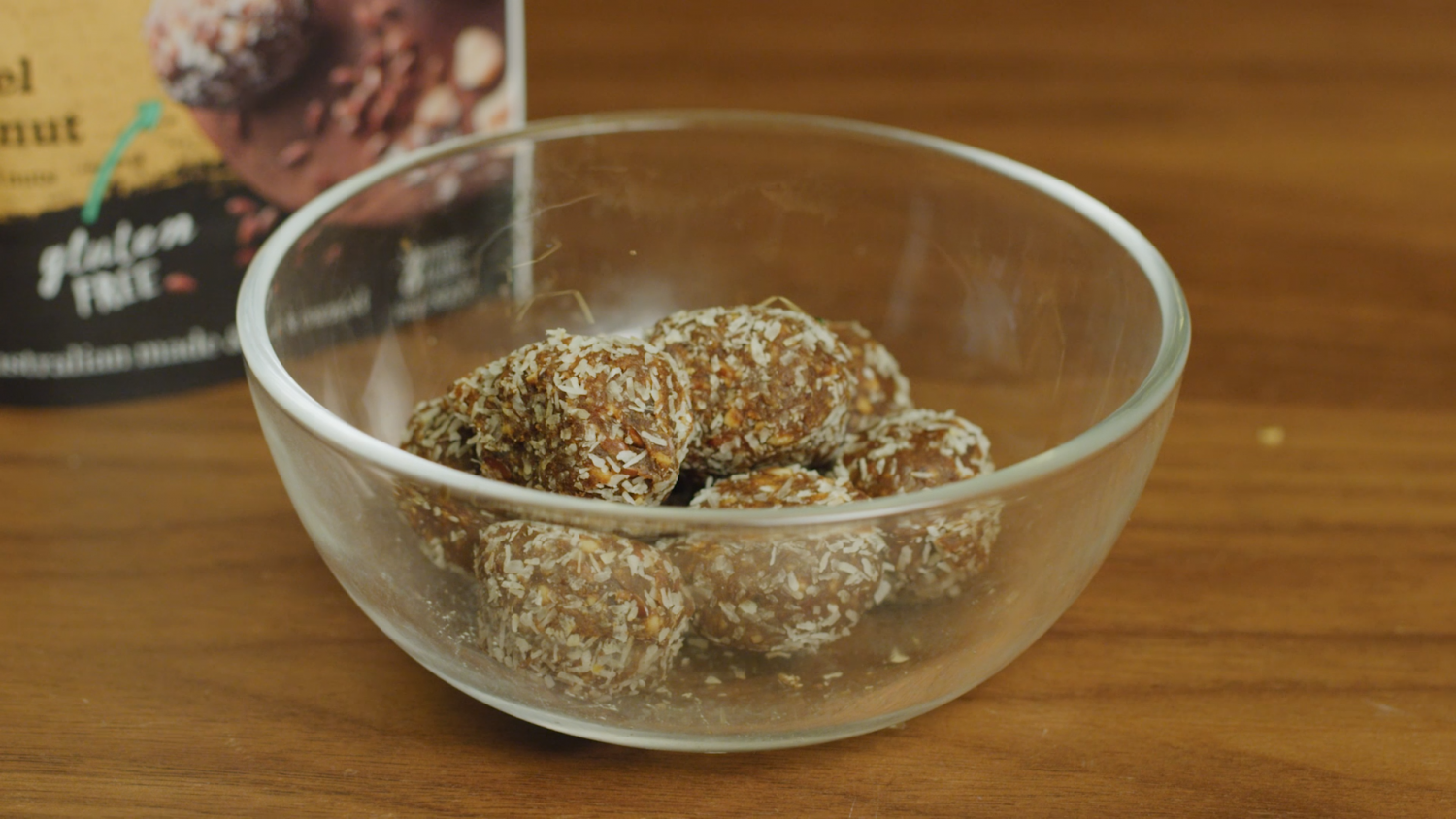 So if you are looking for a fuss-free snack to give you an instant energy boast of sorts, this is an ideal munchie have.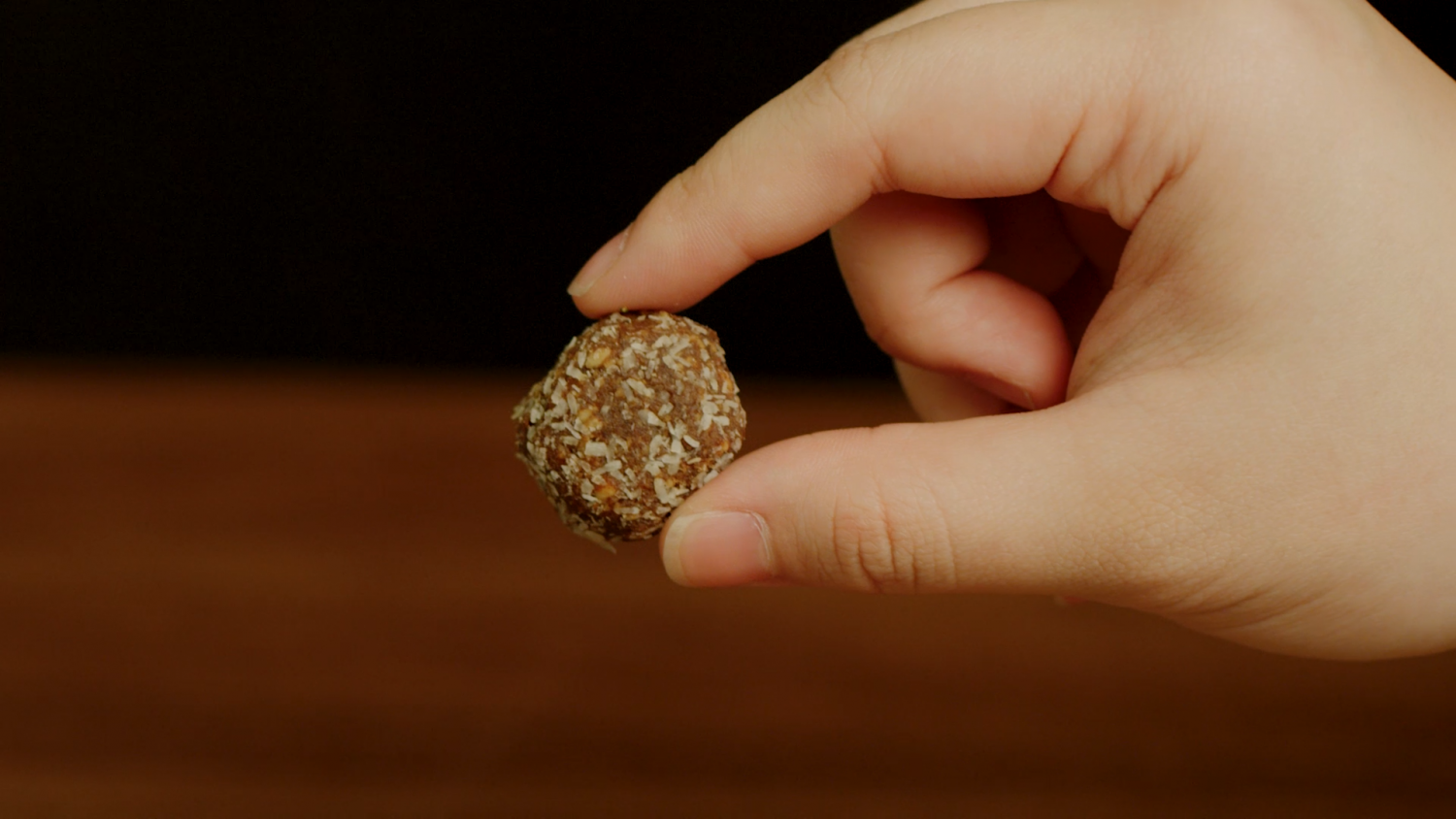 And here's our Top 3 Picks of the Day!
Nina's pick – Black Summer Truffle Potato Chips
Aiken's pick – Norilicious Seaweed Snack
Dee's pick – Norilicious Seaweed Snack
There you have it! We have finally covered all the unique snacks we can find in Singapore! We hope you enjoy this episode as much as we do. Remember to click on the video below to catch some hilarious moments from Nina! You go girl!