It's Fridayyyyy and welcome to our latest episode of Food King! And rejoice! We are really excited to bring you another hawker episode today. This time we will trying some top top food from from one of the newly revamped hawker centres in Singapore. We can't wait! Opps… We totally forgot about Sylvia. Where is she again?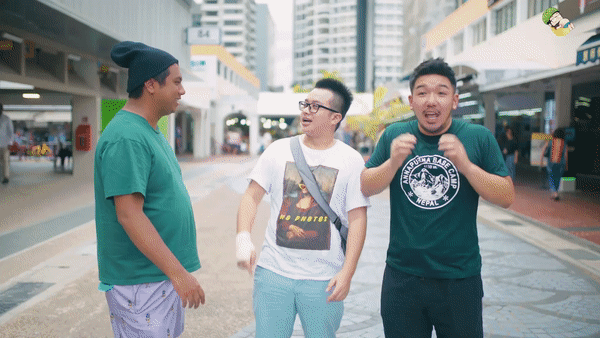 Good news guys! Marine Parade Central Market & Food Centre has finally made its return, after what seems like an eternity. It has been serving customers for decades, winning the love of residents in the Marine Parade and East Coast regions.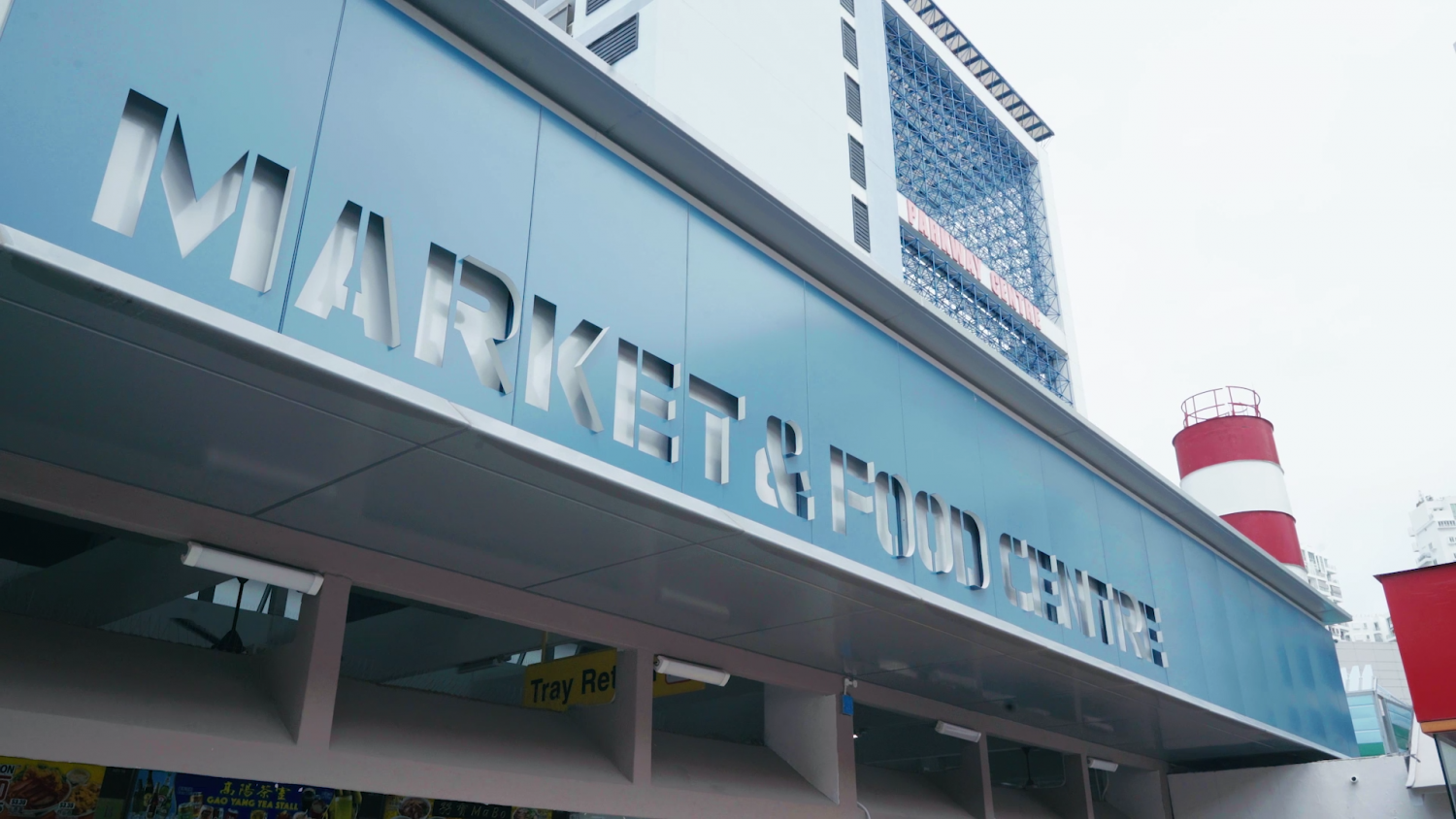 Located at Block 84 Marine Parade Central, this popular hawker centre is not new to temporary closures for major renovations, but the one that began in March 2018 to just early May this year has been the longest by far. Now newly revamped, the hawker centre is more spacious, brighter and cleaner.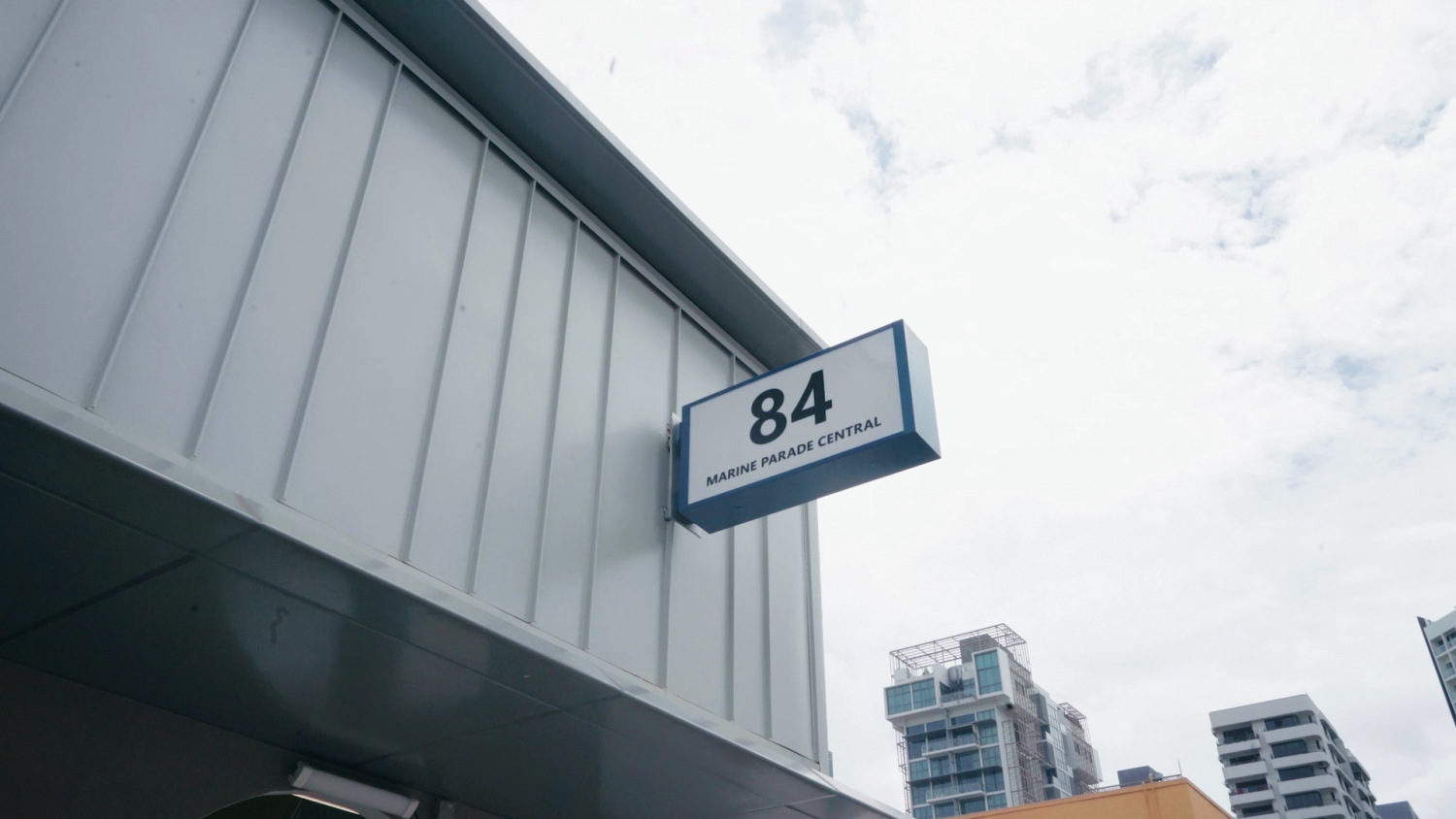 There is even a centralized tray-return system which makes everything here neat and tidy. Just remember to pay the extra 50 cents if you get a tray and the money will be refunded when you return it. Let's go try some awesome food shall we!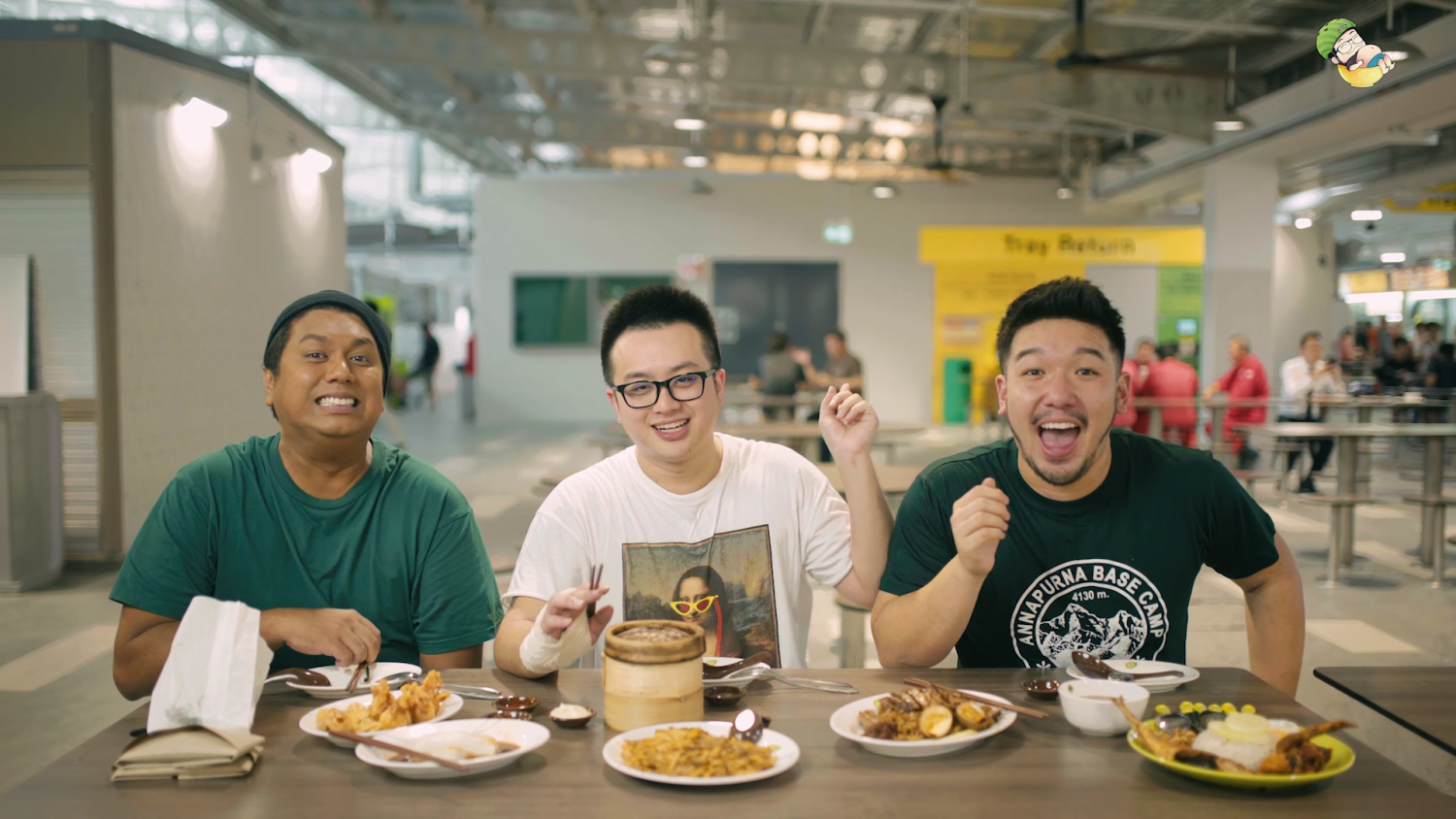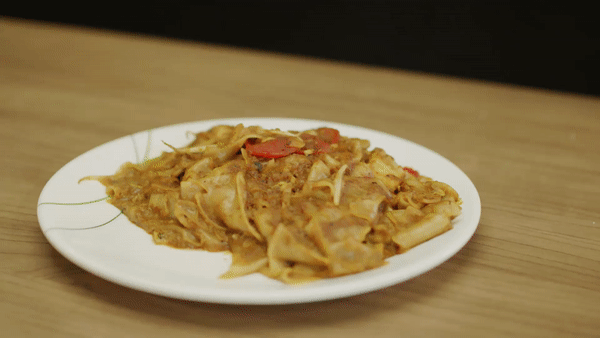 The first stall we will be trying is Apollo Fresh Cockle Fried Kway Teow. This famous stall has one of the most lauded char kway teow hawker in Singapore. In case you are wondering, the opening of the stall coincided with the launch of the Apollo 11 lunar space mission, hence it's name. How interesting!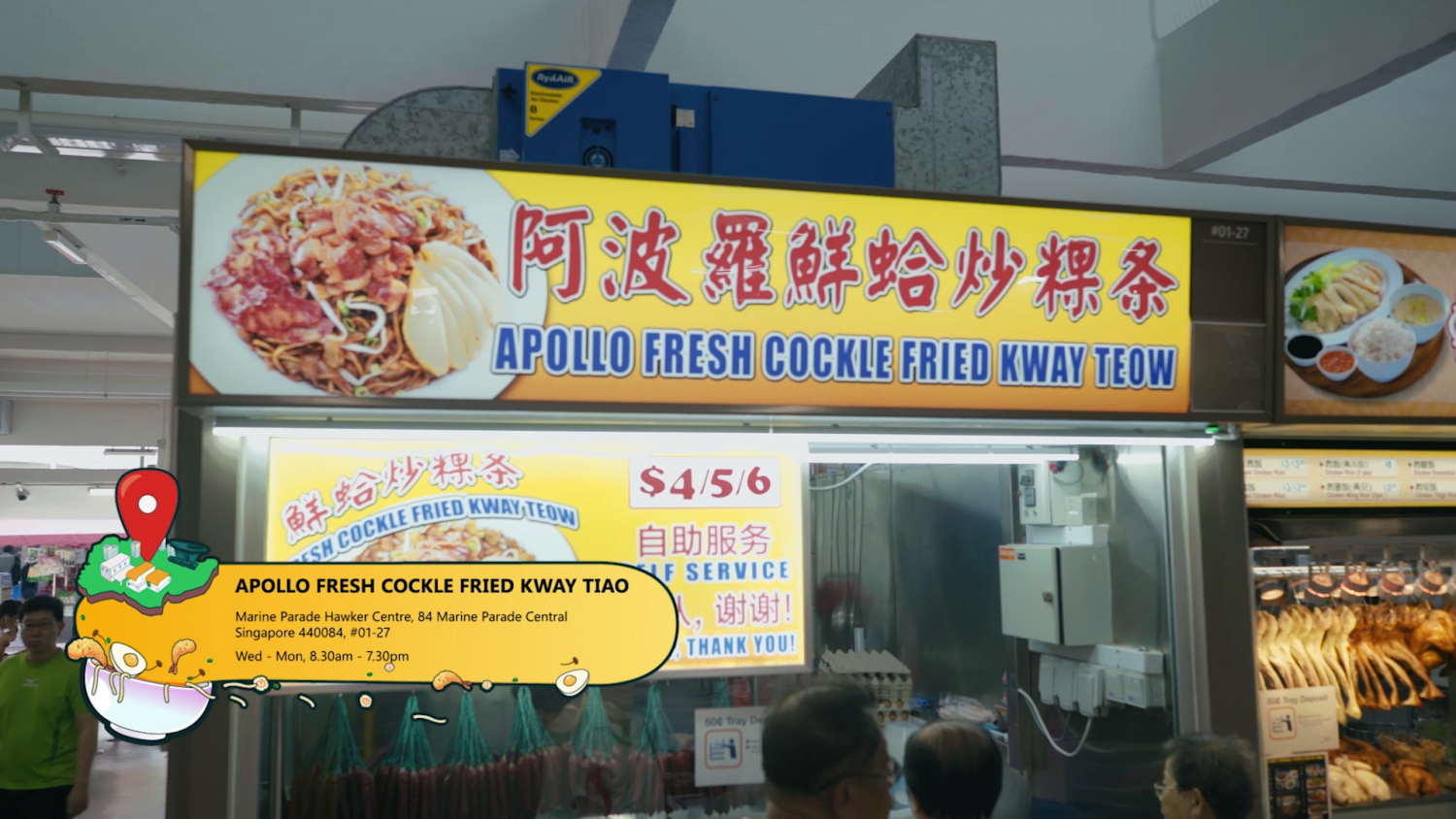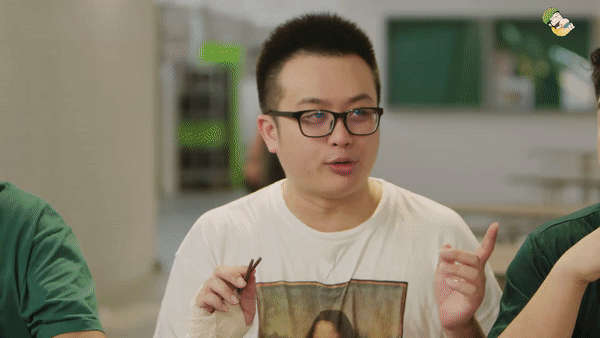 We've got to say this fried kway teow is quite unlike any others you would find in Singapore. It is known for its paler than usual noodles and signature wet texture, coupled with a distinct taste of wok-hei in it. It is almost like a Hor Fun given that the kway teow is white in color and soaked in sweet black gravy.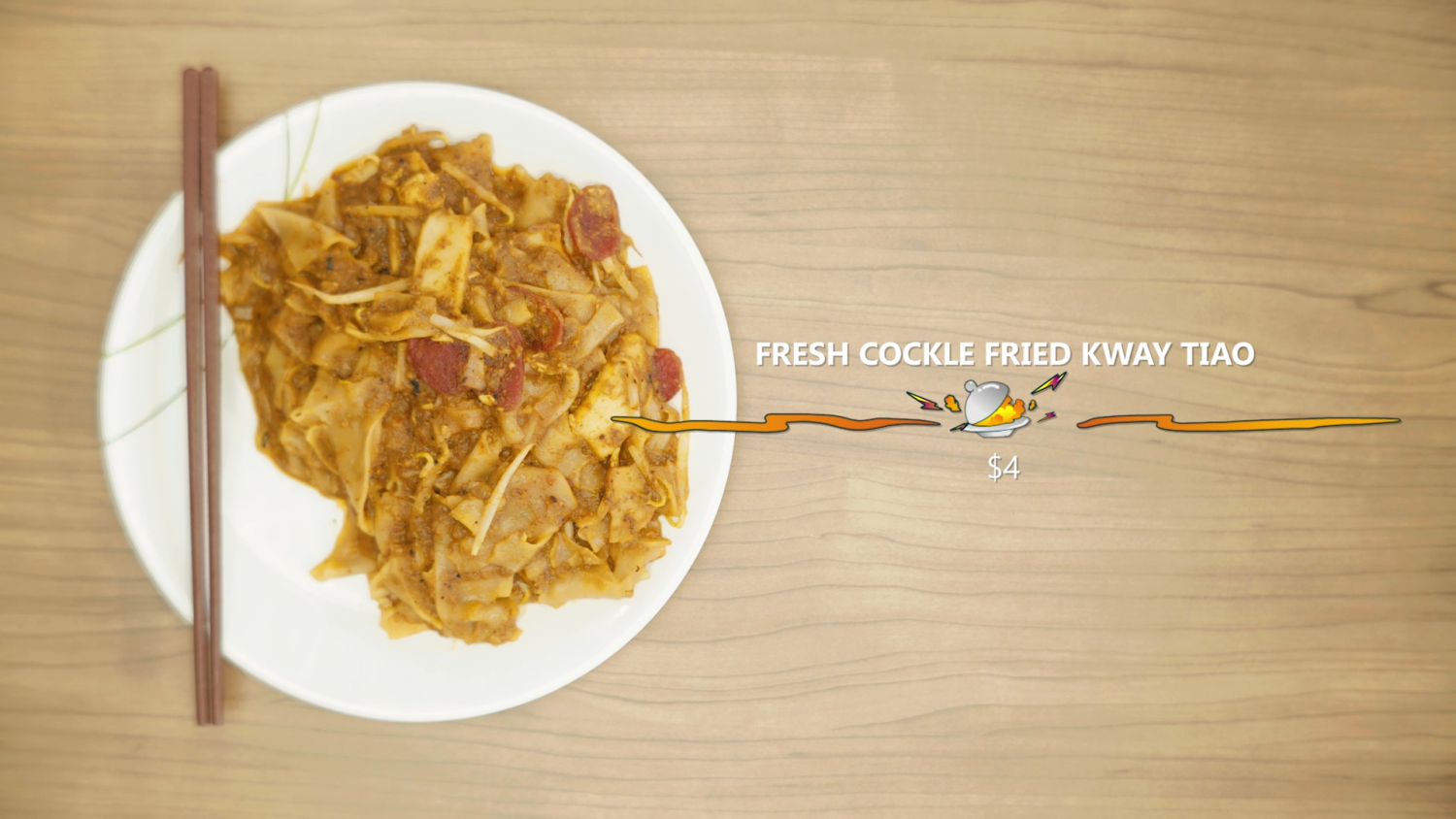 The noodles are incredibly tasty and flavorful, with a robust touch of garlicky notes added into the mix. If you like sweet stuff, you will like this Char Kway Teow as the gravy is very much on the sweet side and there is a nice spiciness to it as well.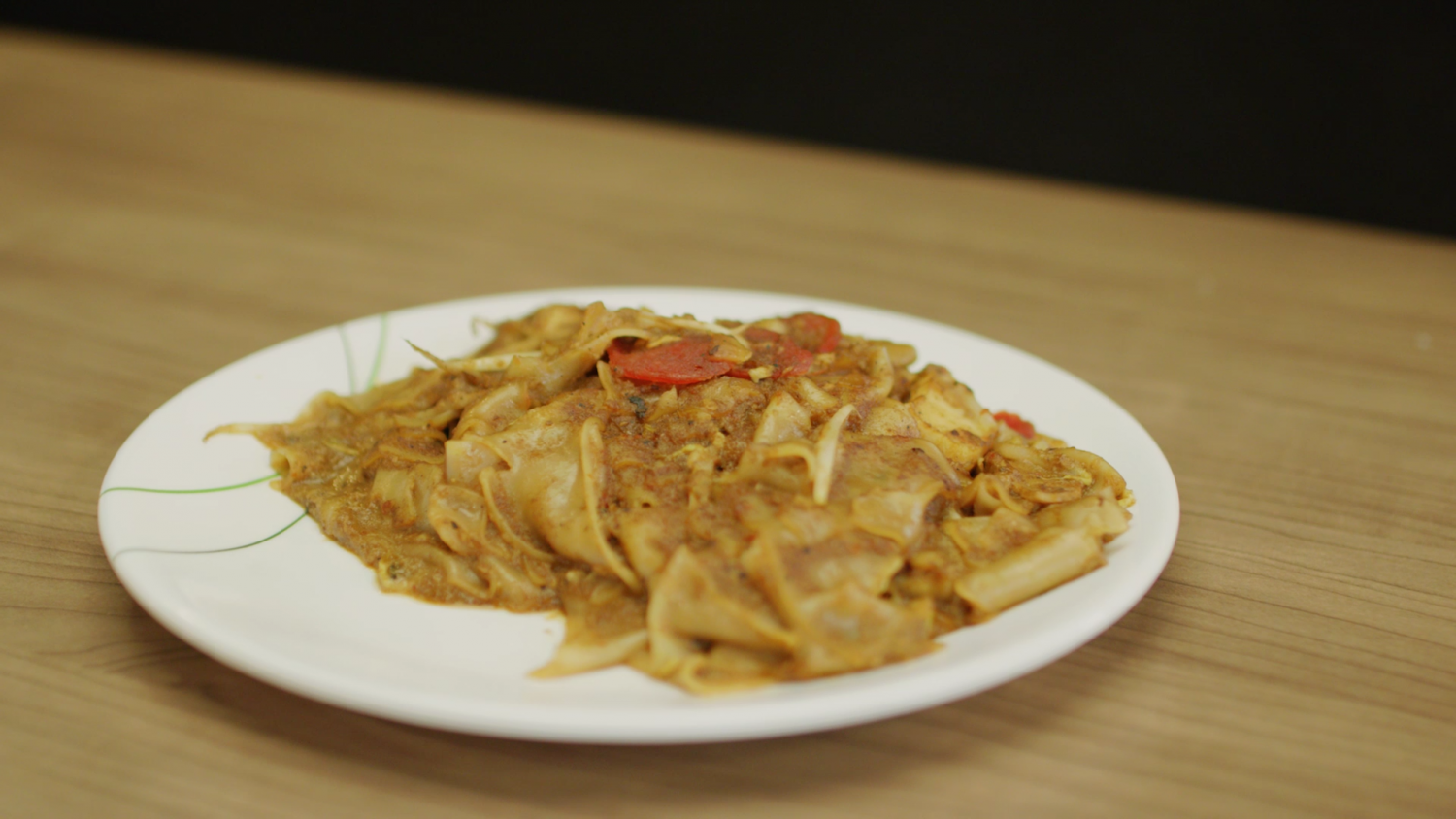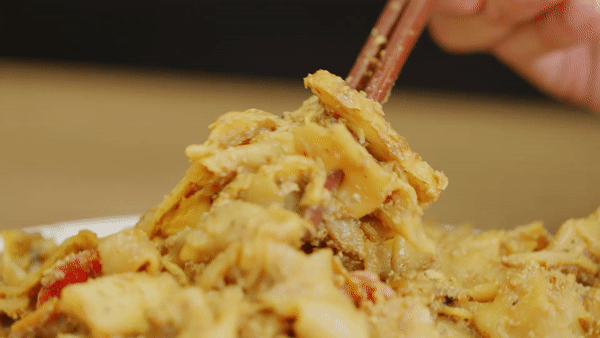 Though it doesn't look at all appetizing as a whole, Apollo's Fried Kway Teow certainly makes up for it taste-wise. And boy is it darn good! This plate is truly legendary and hands-down one of the best char kway teows we've ever eaten. You've got to try it!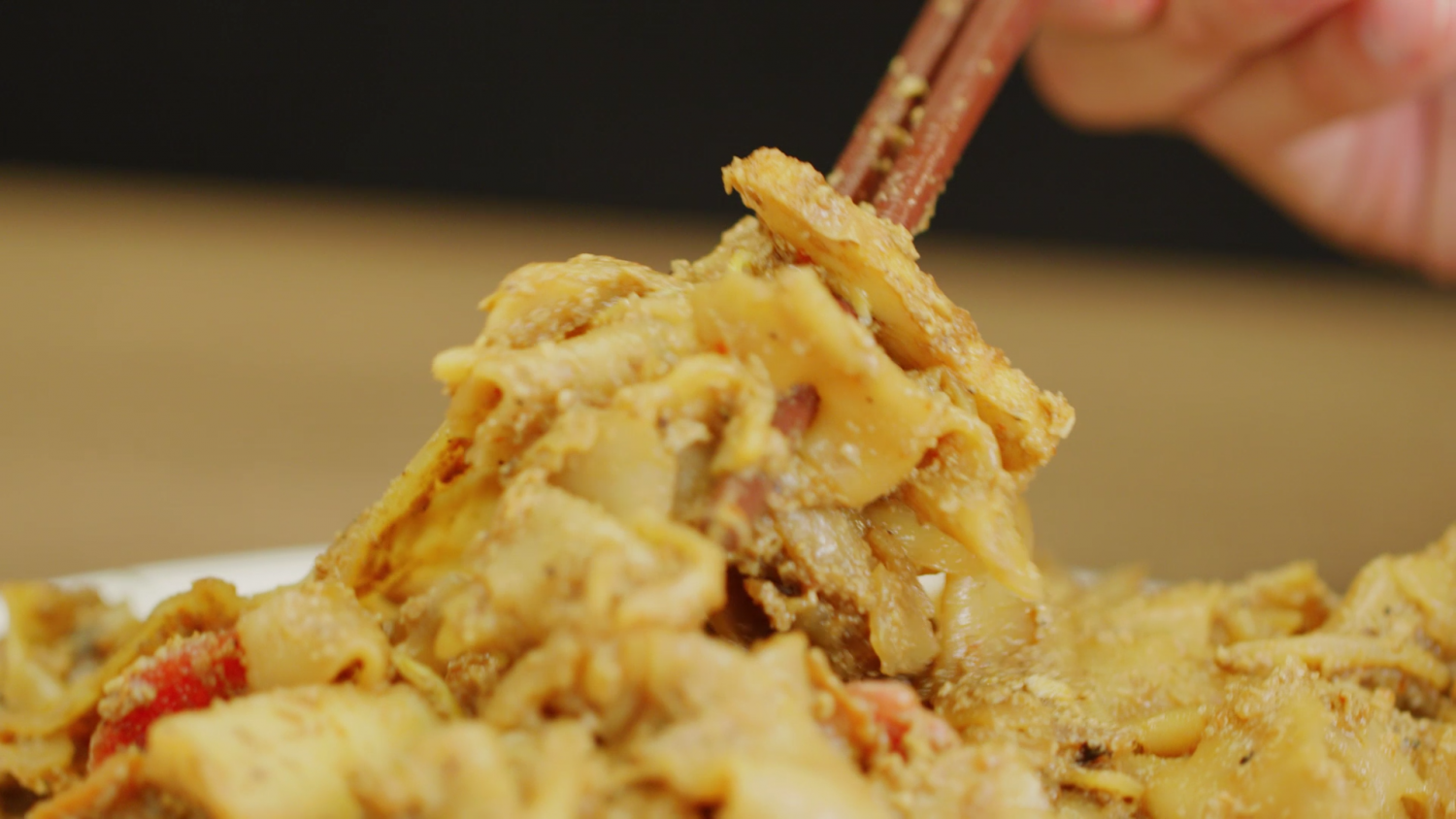 So Food-King good we can just keep coming for this anytime, any day.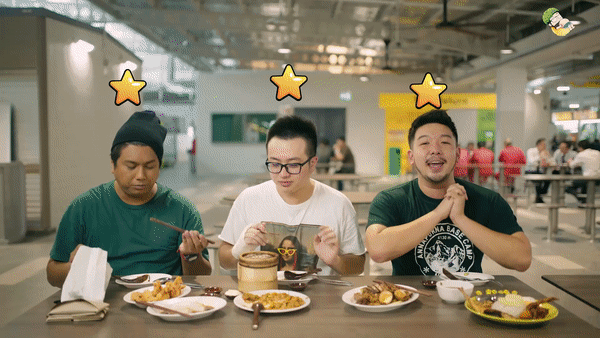 Ratings: 3 Stars, Food-King Good!!
APOLLO FRESH COCKLE FRIED KWAY TIAO

Marine Parade Hawker Centre, 84 Marine Parade Central, #01-27 Singapore 440084
Wed to Mon, 8.30AM to 7.30PM | Closed on Tuesdays
Next up, we will be having Marine Parade's famous duck rice. Known for its Braised Duck, Roasted Duck and Char Siew Rice, Kun Ji Duck Rice is so popular that it has the longest lunch crowd queue in the hawker centre.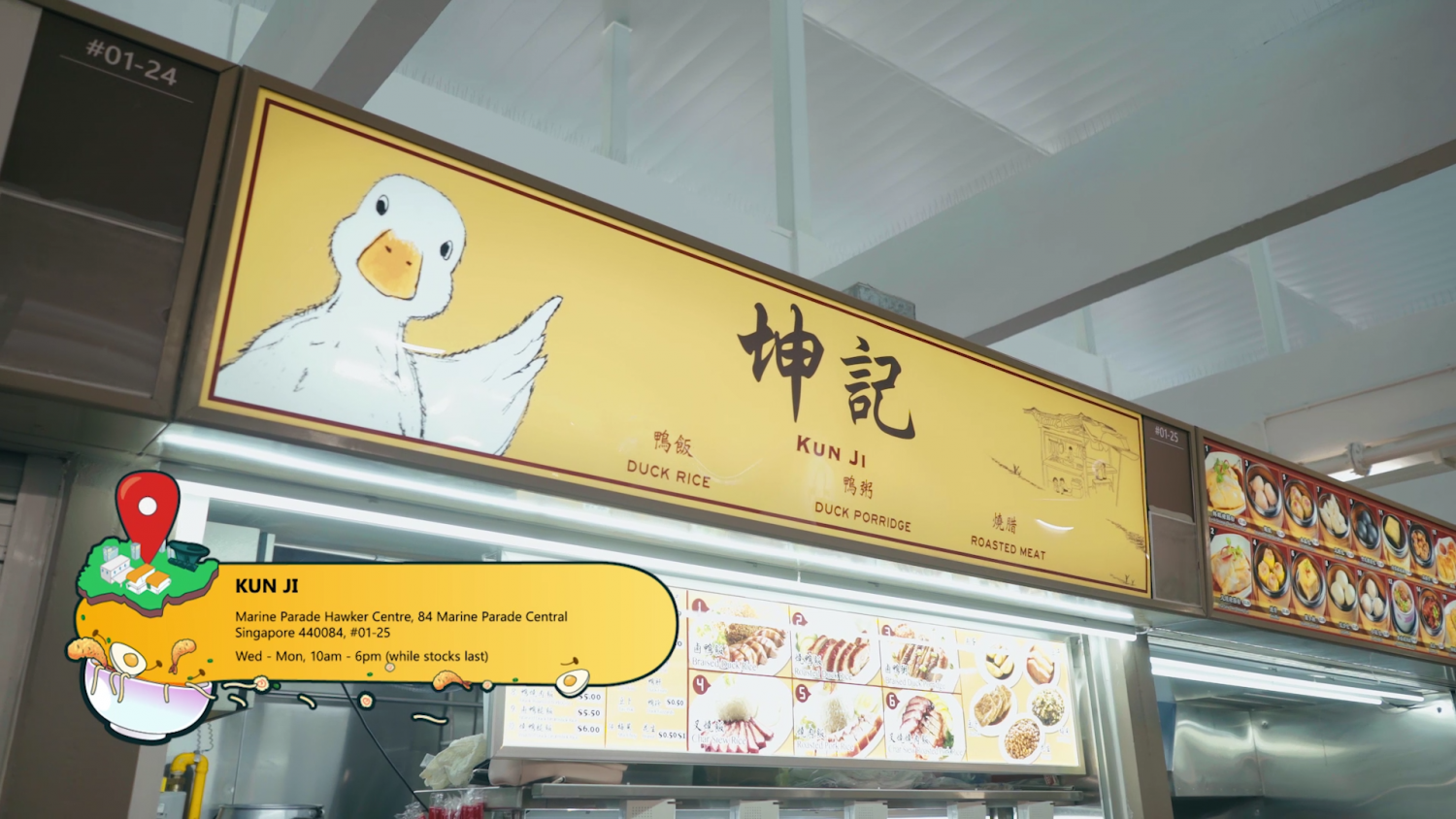 This stall has been around since 1976. That's like 43 years ago! Wow, what a legacy!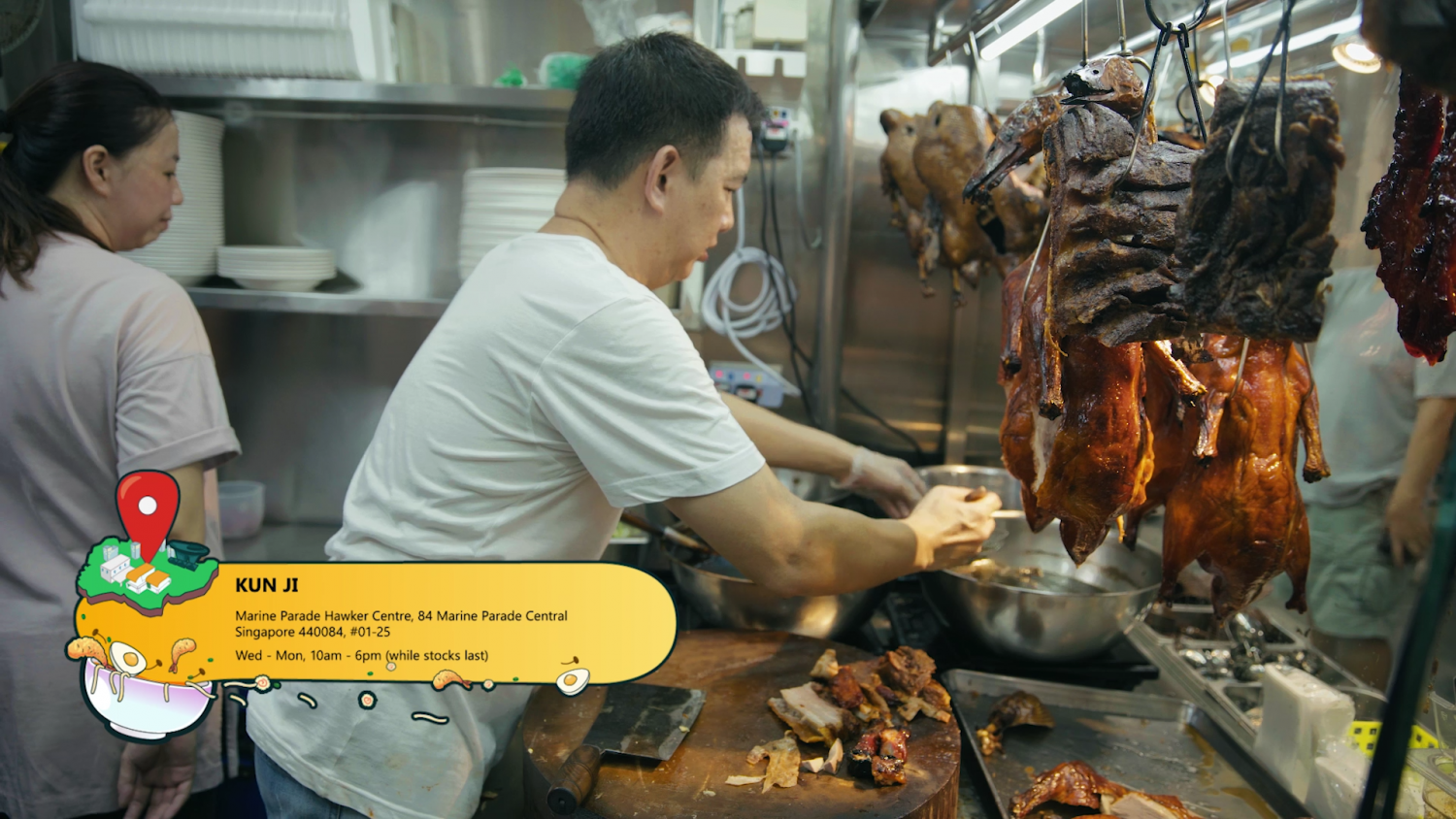 Kun Ji serves really good Braised Duck Char Siew Rice which taste as good as it looks. On top of this, you can also add on other ingredients such as Braised Egg, Duck Wing, Tau Kua, Duck Liver, Tau Pok and Mui Choy for additional 50 cents. Yummy!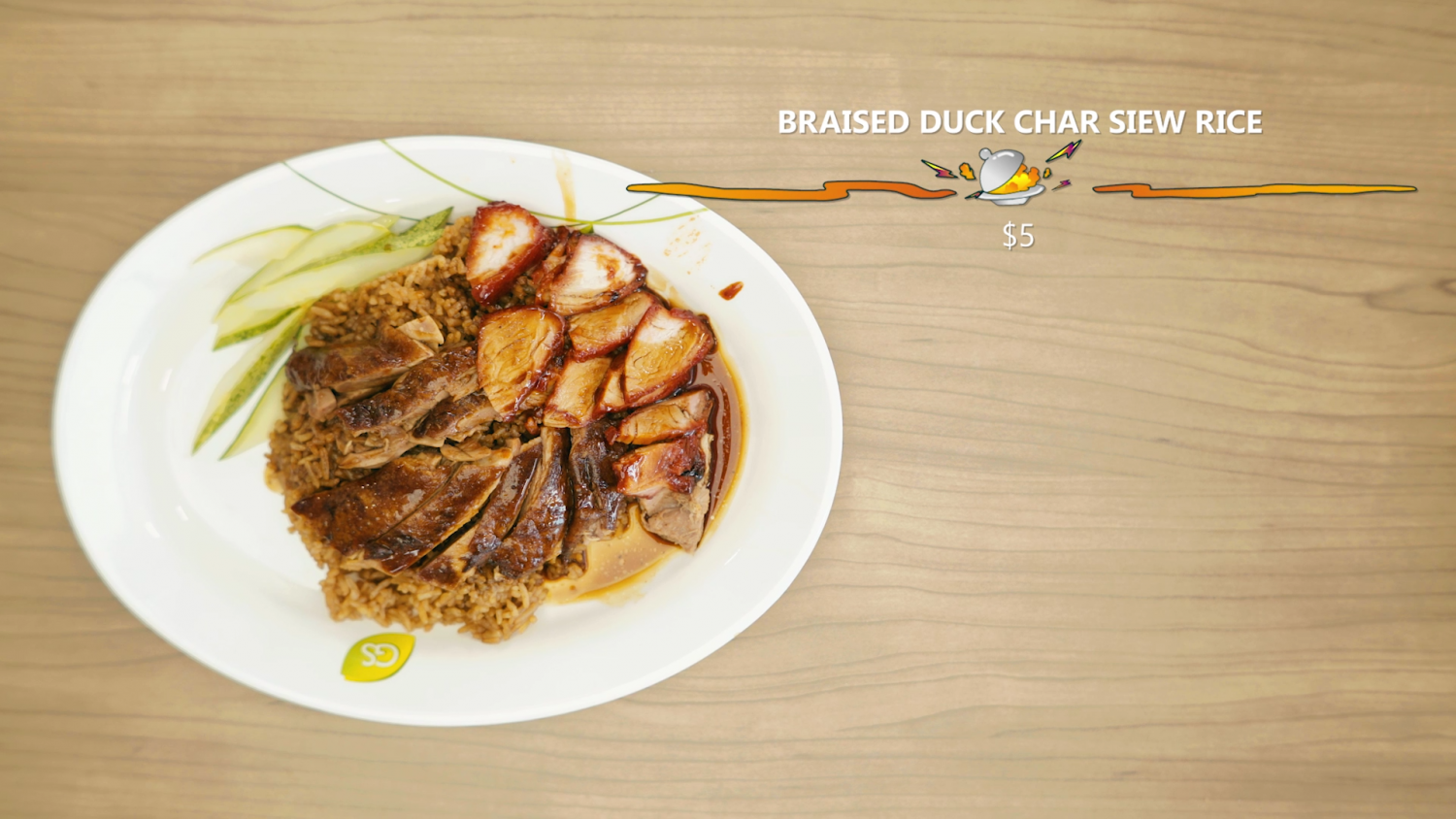 Oh my goodness! We love how the delicious herbal sauce is so strong and robust and it is soaked up perfectly by the tender duck meat, which really heightens the overall texture and flavor. The char siew has a beautiful caramelisation to it that is super palatable.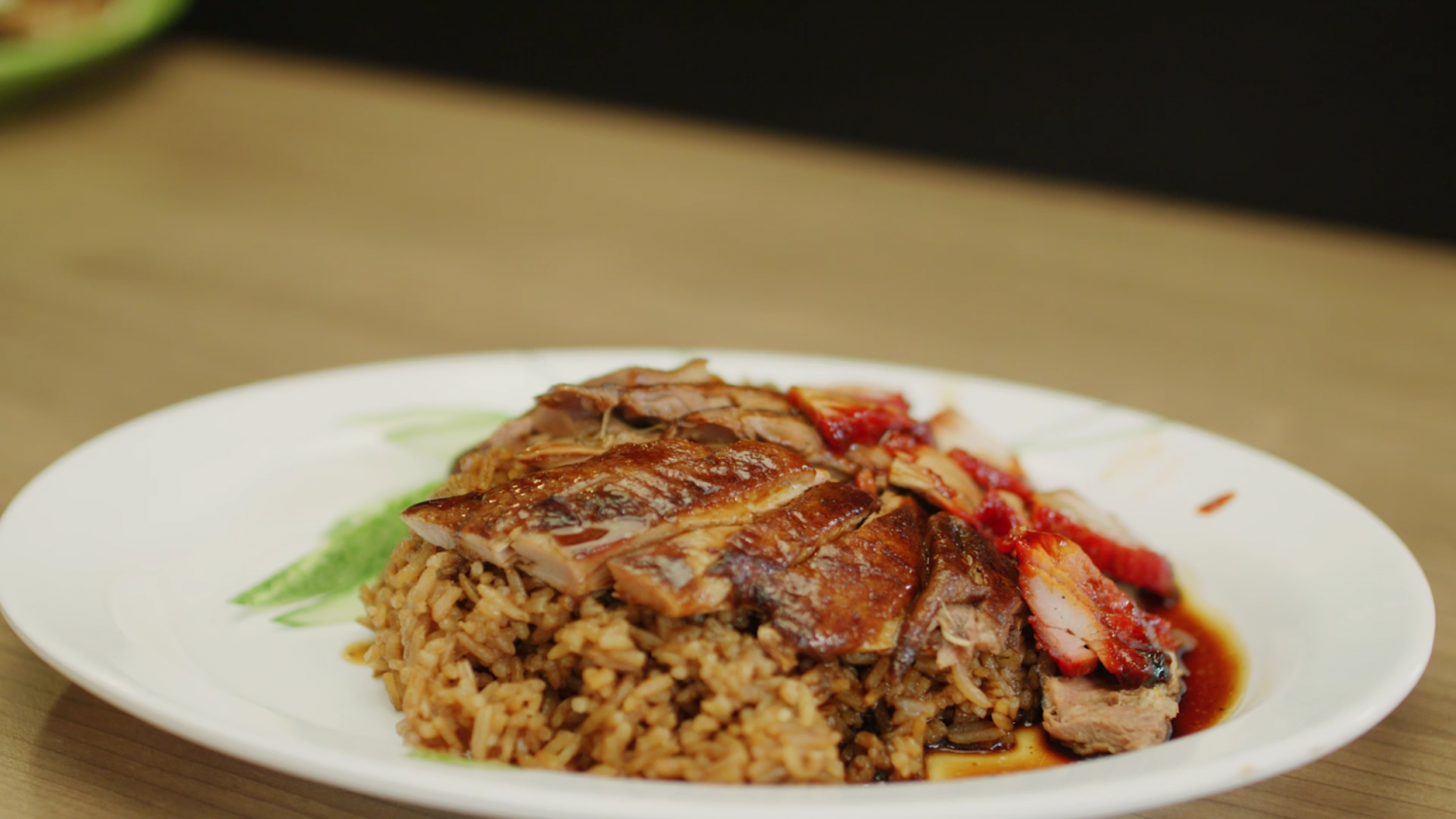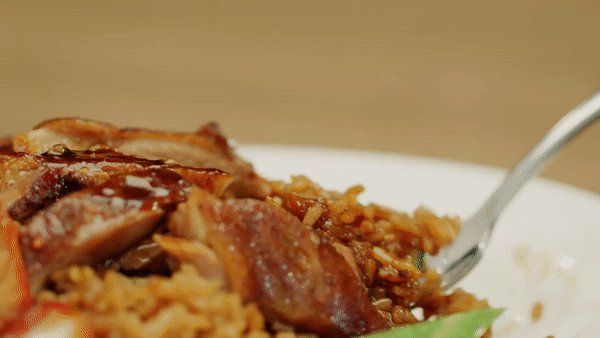 One thing we also like is their rice – A lot of yam rice we tried were very yam-my, starchy and chunky. However this one here is just about right in terms of taste and texture. Their chilli is very special too. It has this soury taste that goes well with the herbaliciousness of the duck. Now that's pretty impressive.
This is such a freaking good plate of braised duck! Hence, Kun Ji Duck Rice gets our Food-King vote once again!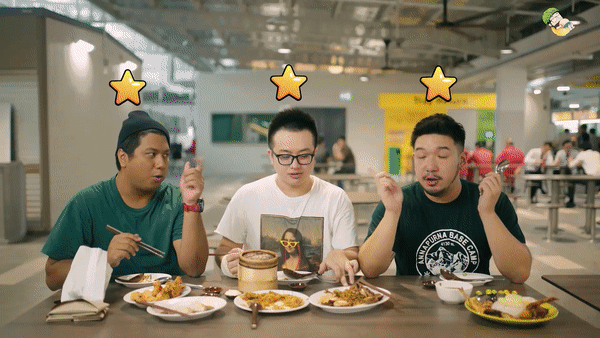 Ratings: 3 Stars, Food-King Good!!
KUN JI

Marine Parade Hawker Centre, 84 Marine Parade Central, #01-25 Singapore 440084
Wed to Mon, 10AM to 6PM | Closed on Tuesdays (While stocks last)
From Apollo to Neptune, here's another popular stall that has come to earth from the cosmic wonders of our galaxy –  Neptune Hong Kong Dim Sum. We can't wait to satisfy our inner cravings with these juicy Cantonese dim sums that's… out of this world!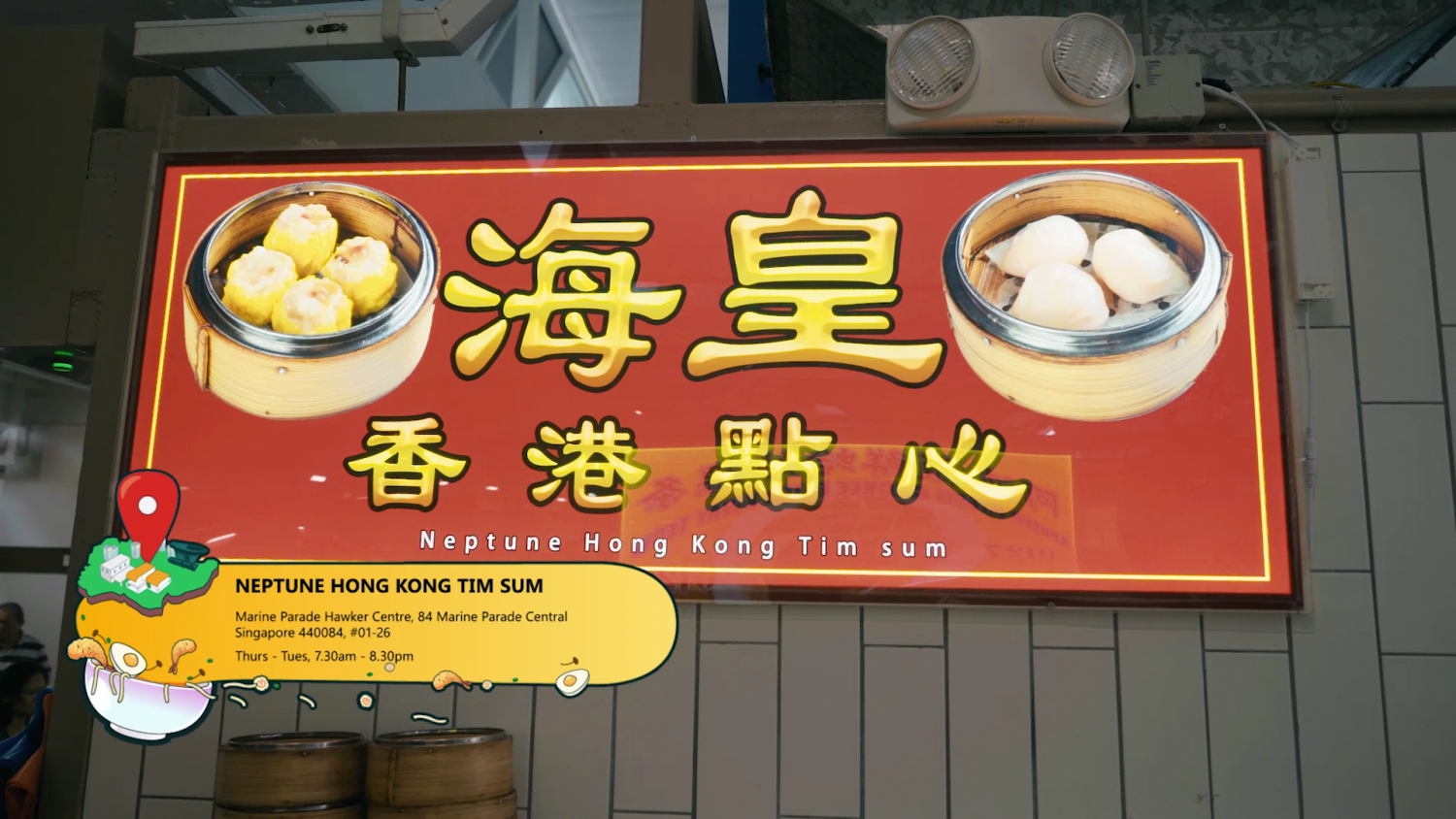 This humble dim sum stall has been around for 23 years, keeping patrons happy with their wide range of fresh steamed and fried treats, including some locally-inspired durian flavours.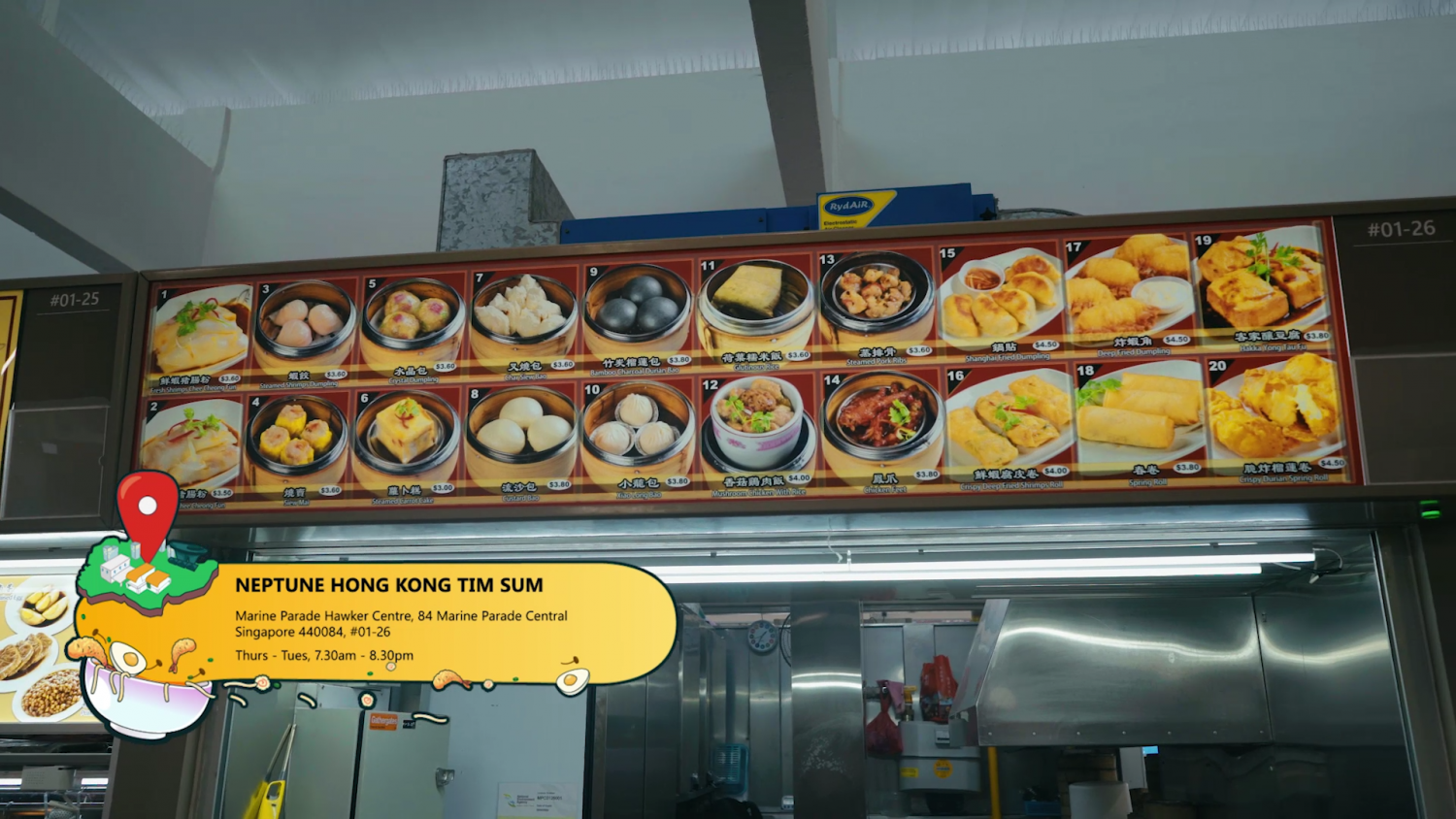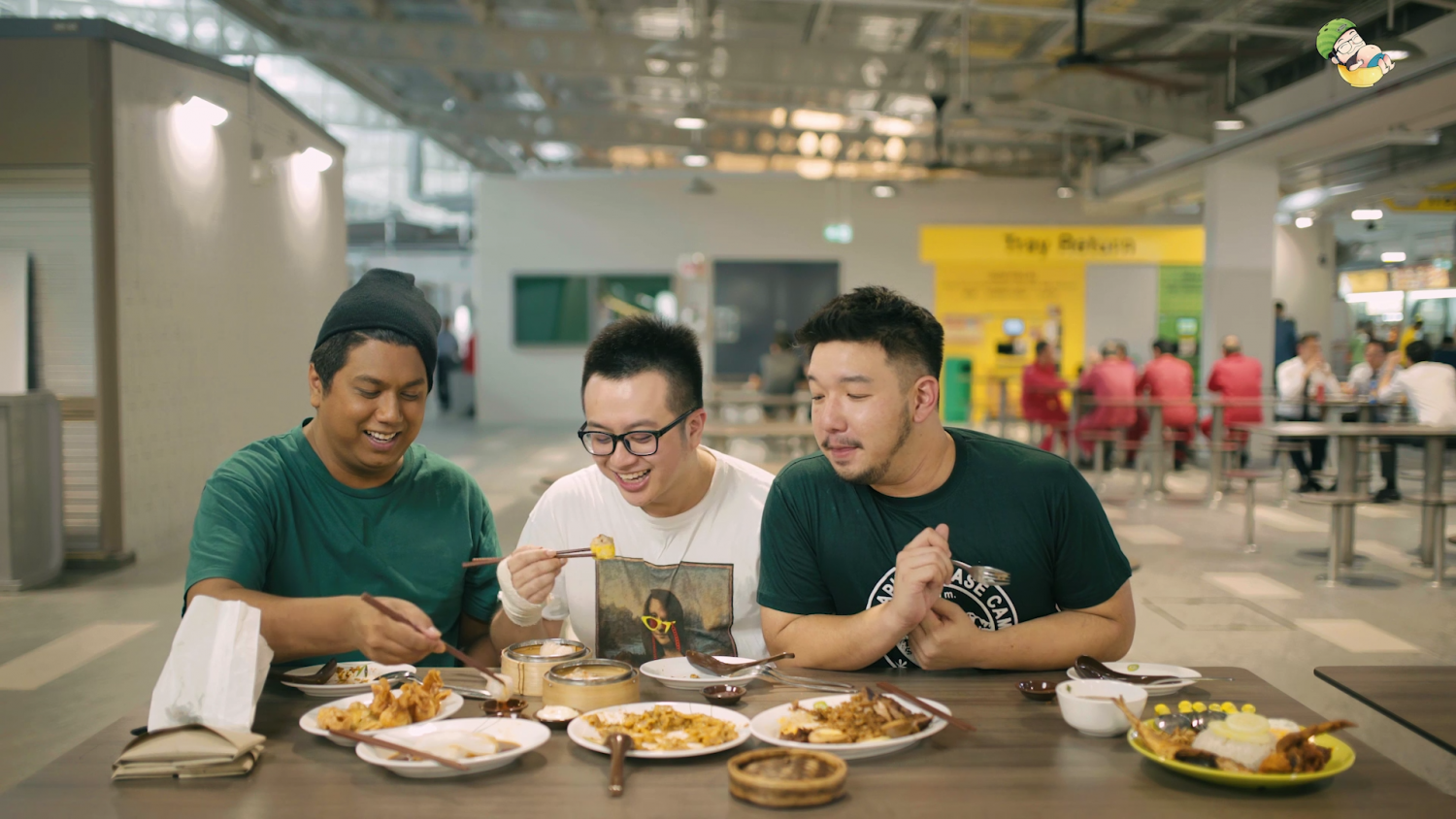 We like their pipping hot Siew Mai and haw gaos – so fresh, meaty and succulent. Yums!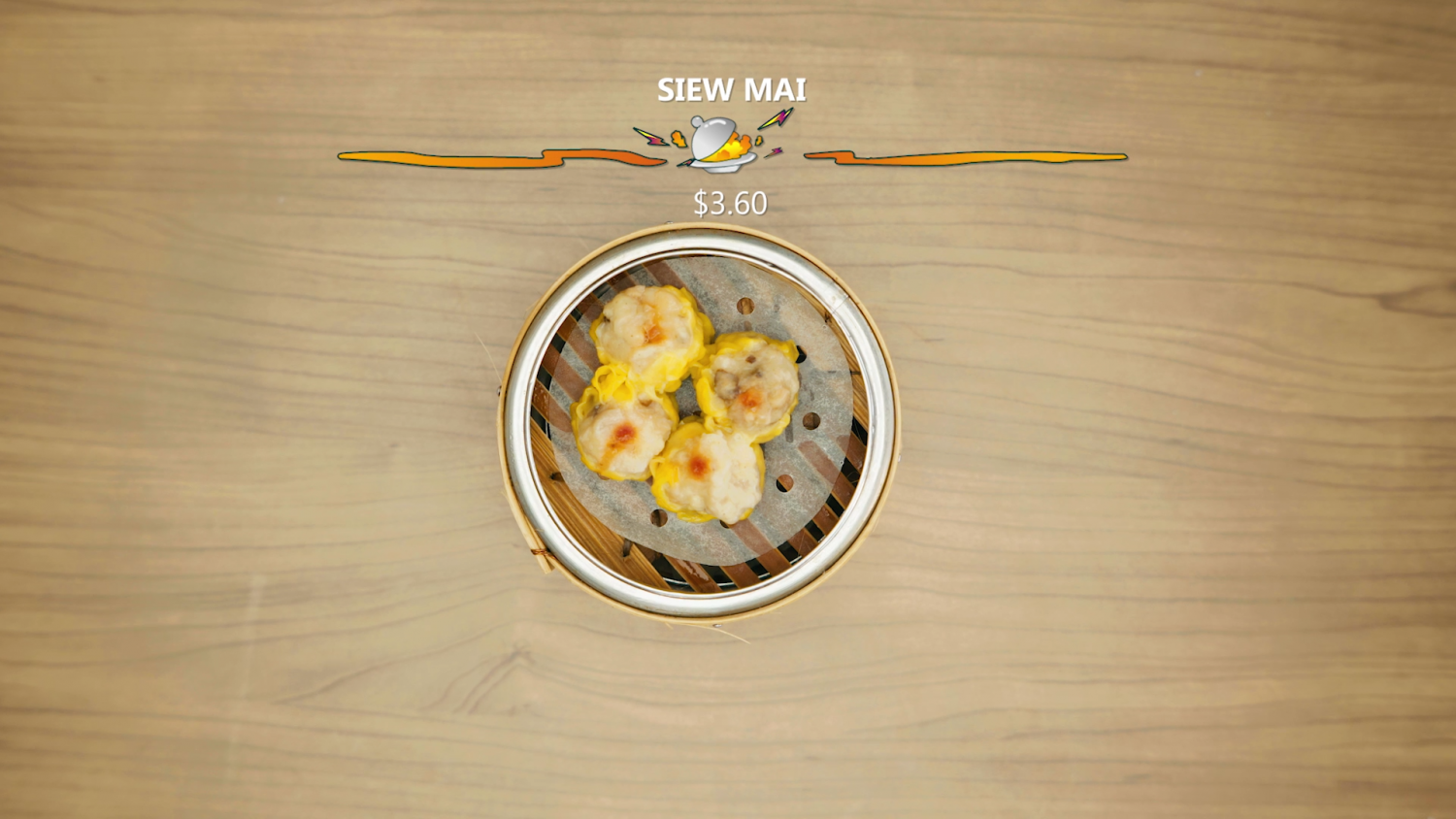 Too spoiled for choices? Well, just order these two dim sums. You simply can't go wrong with them.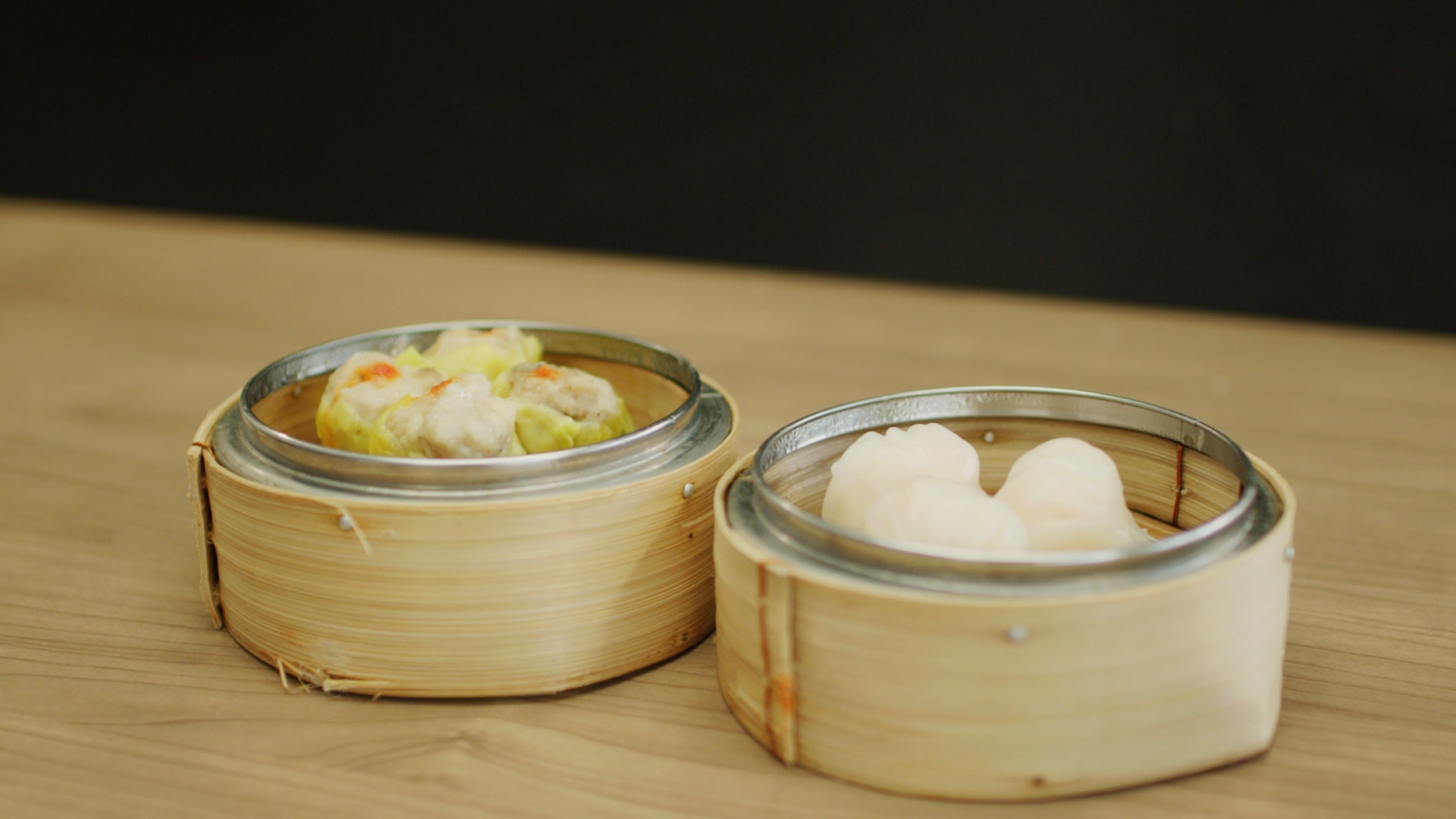 Wow, look at the Deep Fried Prawn Dumplings and rolls! There's legit fresh prawns in them alright. Not 1, not 2 but 3 pieces of prawns stuffed into the crispy skin. Delicious and super affordable!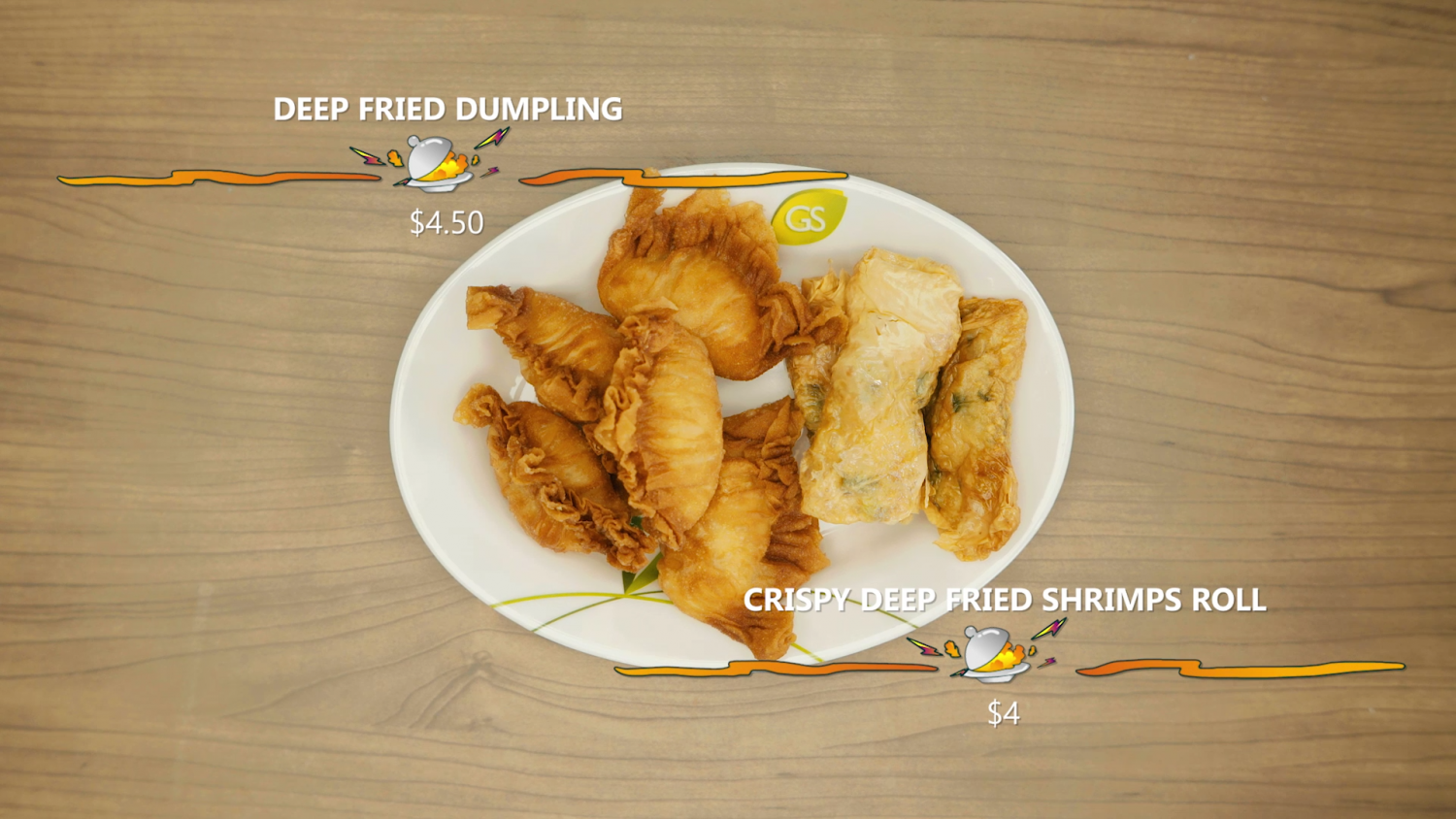 Their handmade Chee Cheong Fun is made fresh on the spot, complete with slippery skin, tasty fillings and addictive soy sauce. Another plus point is the way they make all their dim sums. For instance, the chee cheong fun is made by laying out the sheet on the steamer and the ingredients are placed on it before wrapping. It's quite rare to find such traditional and old-school method nowadays.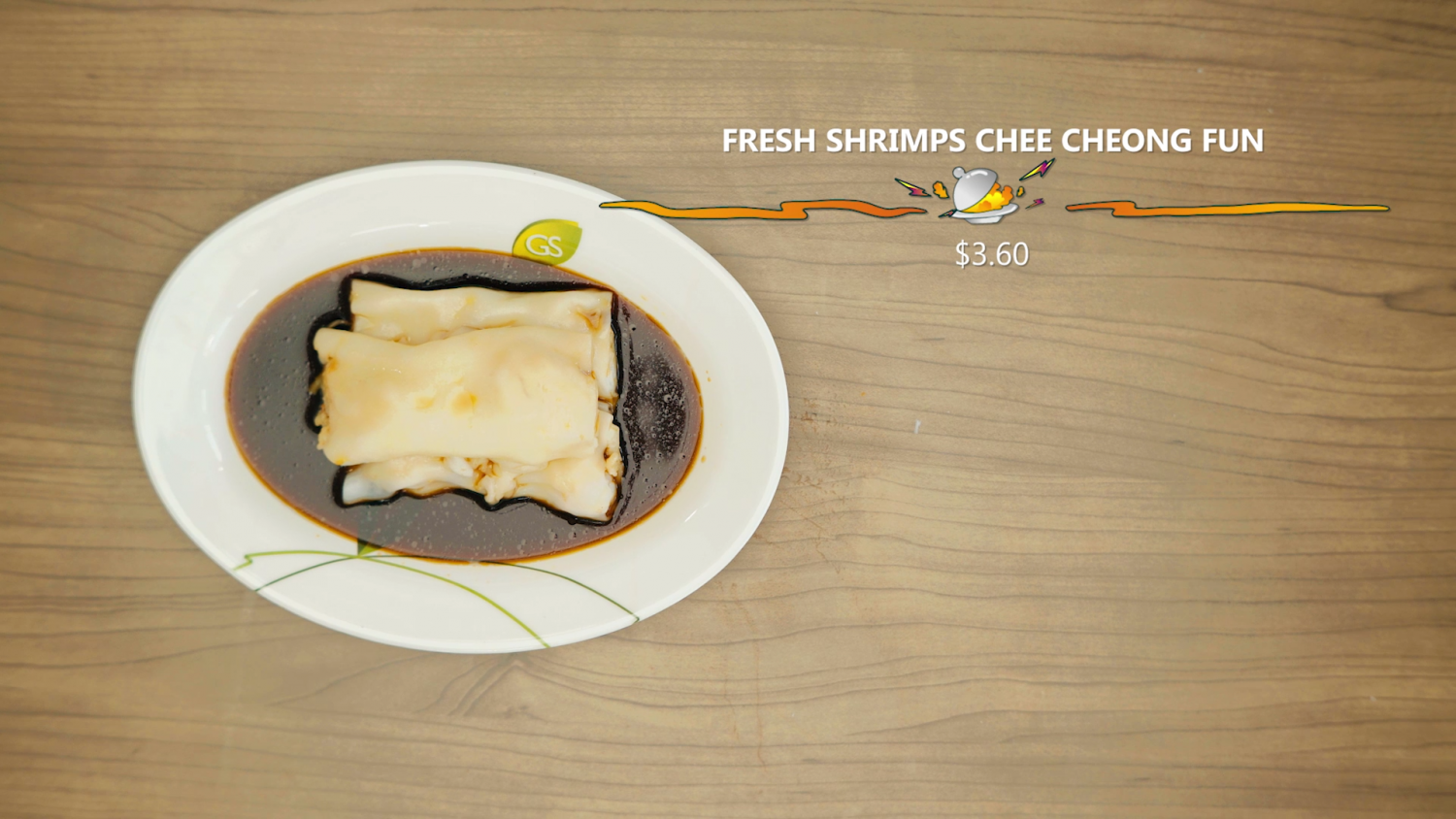 Ratings: 2.5 Stars
NEPTUNE HONG KONG TIM SUM

Marine Parade Hawker Centre, 84 Marine Parade Central, #01-26 Singapore 440084
Thurs to Tues, 7.30AM to 8.30PM | Closed on Wednesdays
D'Authentic is easily one of the most popular Nasi Lemak stalls in the East and it is not difficult to spot a long queue during lunch time.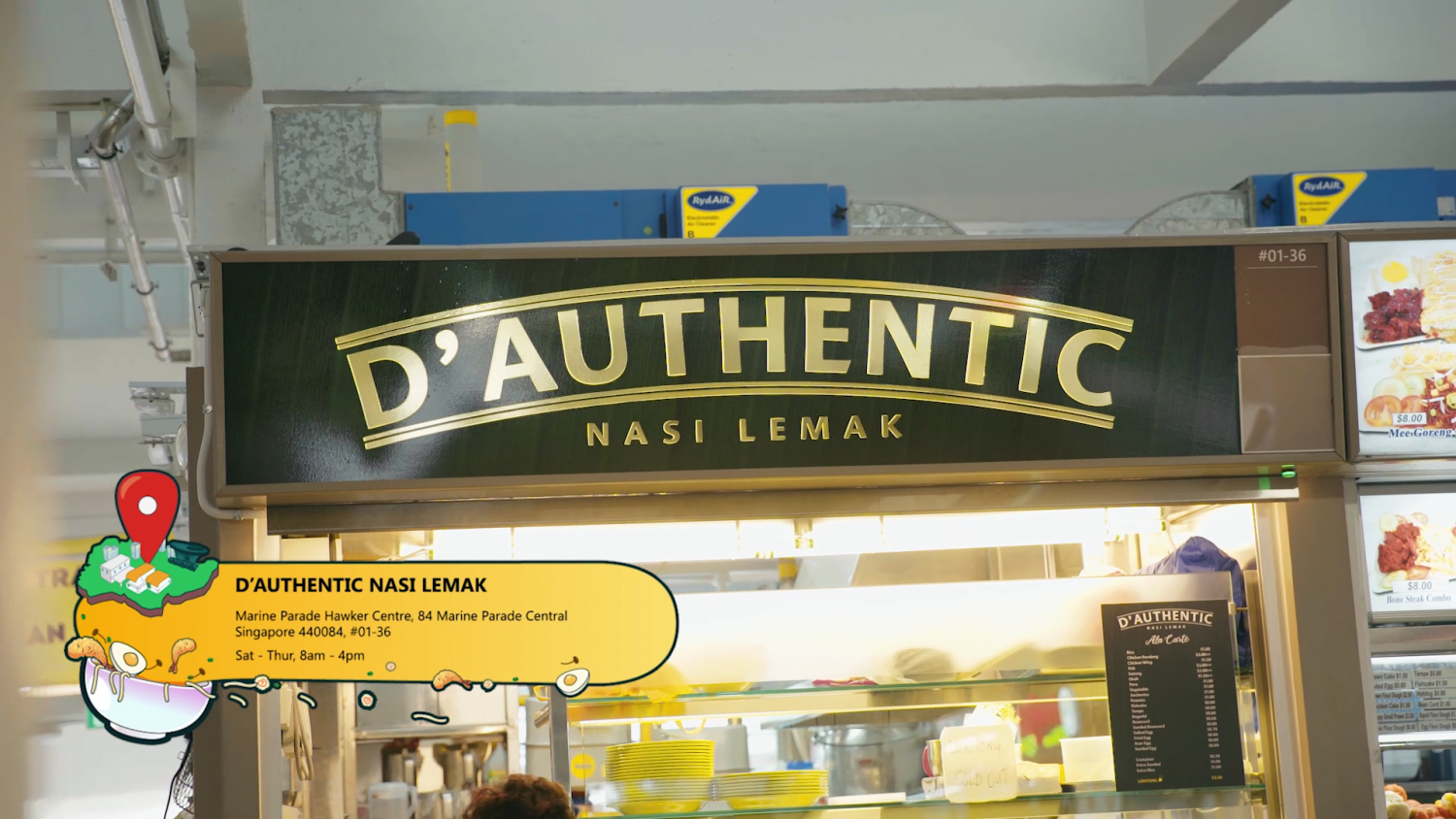 Following a traditional recipe for around 23 years, their nasi lemak is freshly made from scratch. Yes, fresh coconut milk is used to make the coconut rice!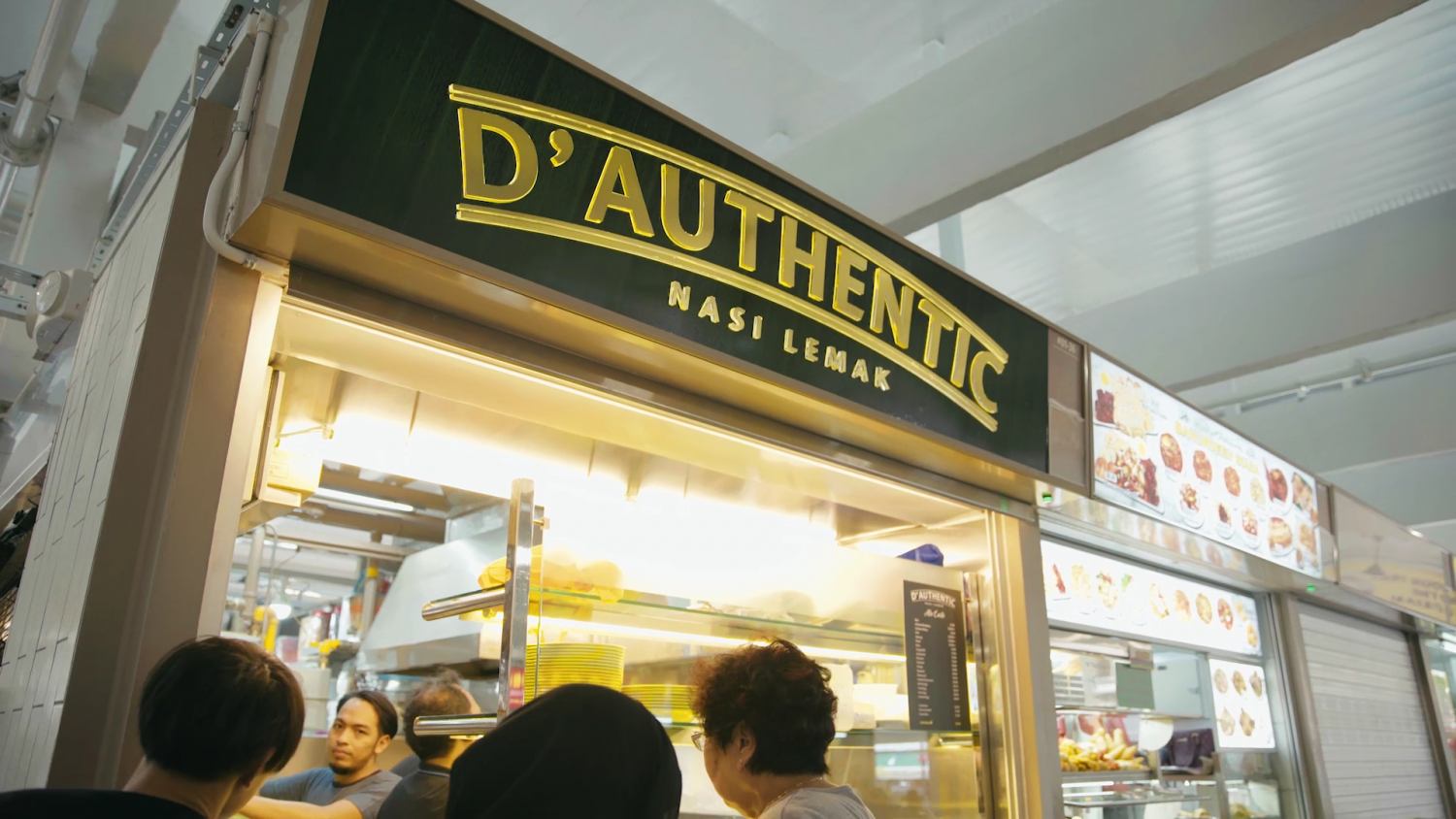 The stall is known for its aromatic rice, crispy chicken wings and sweetish-spicy sambal chilli.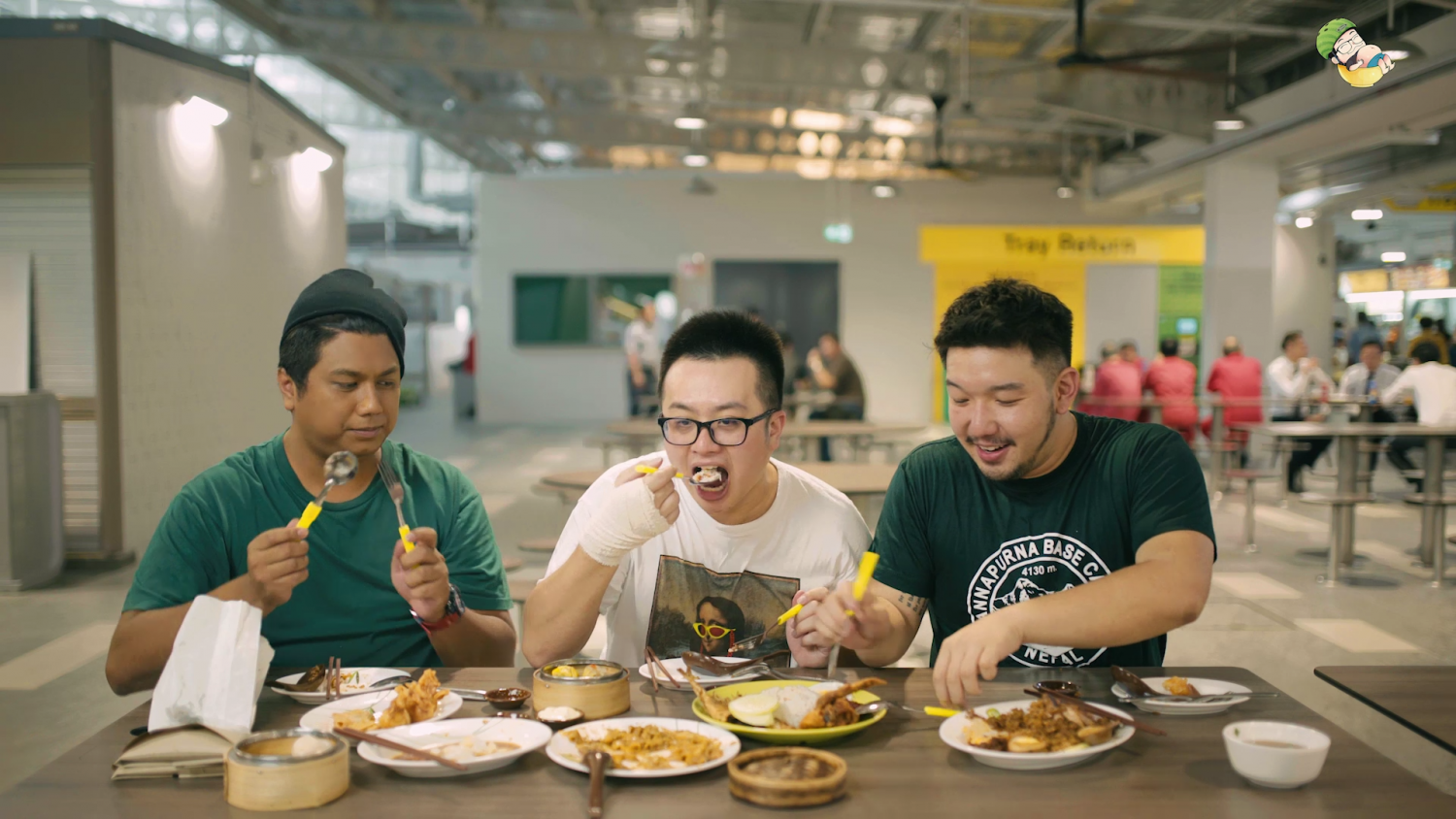 At first glance right, this looks very much like your standard nasi lemak. Pretty damn ordinary right? We wonder how good this will taste. Let's see!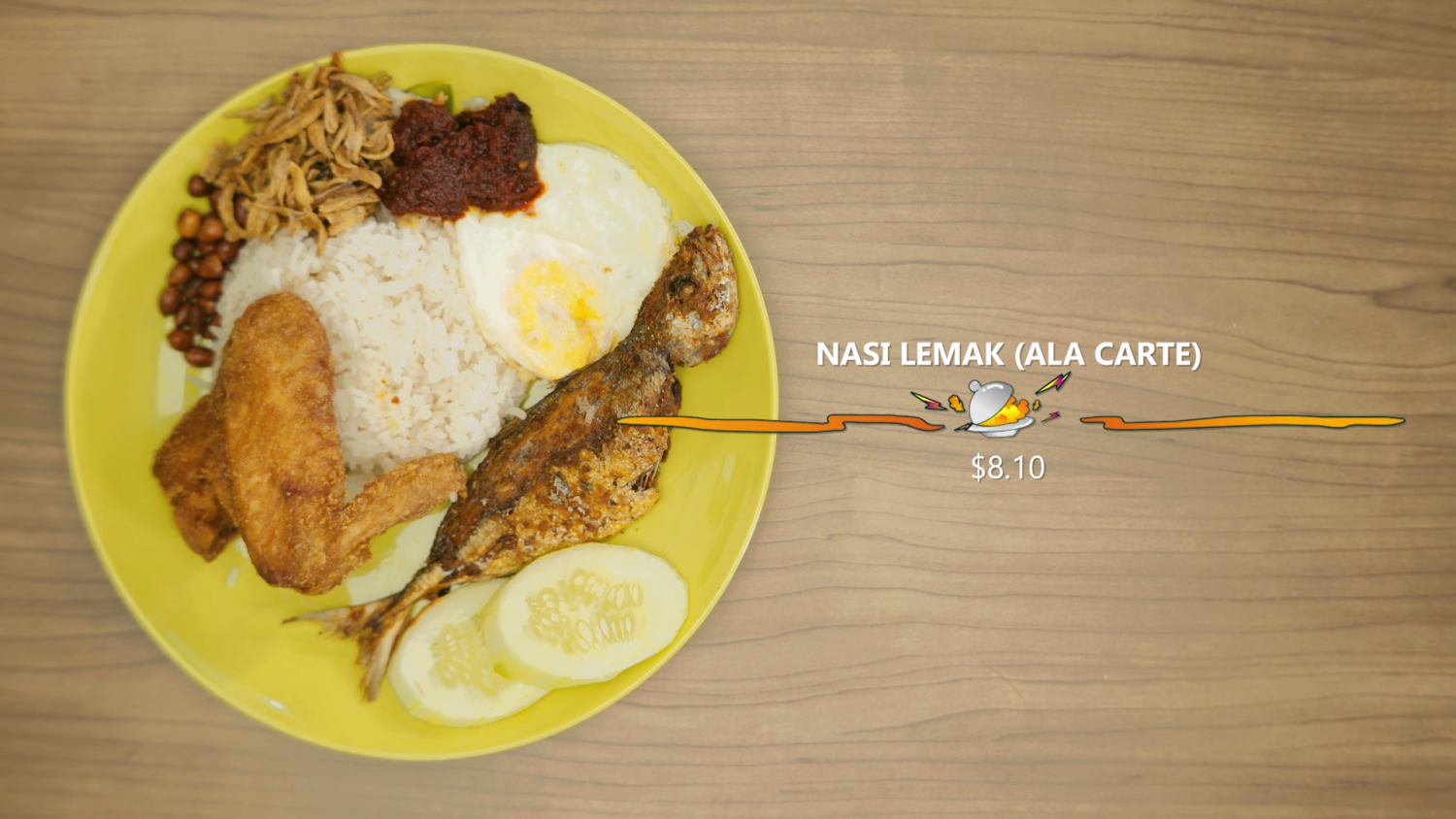 First the ingredients. The chicken wing and fish is nice, crispy and juicy on the inside. You can also order other popularsides to go with the rice, such as the chicken rendang, otah, tempeh, begedel and sambal beancurd.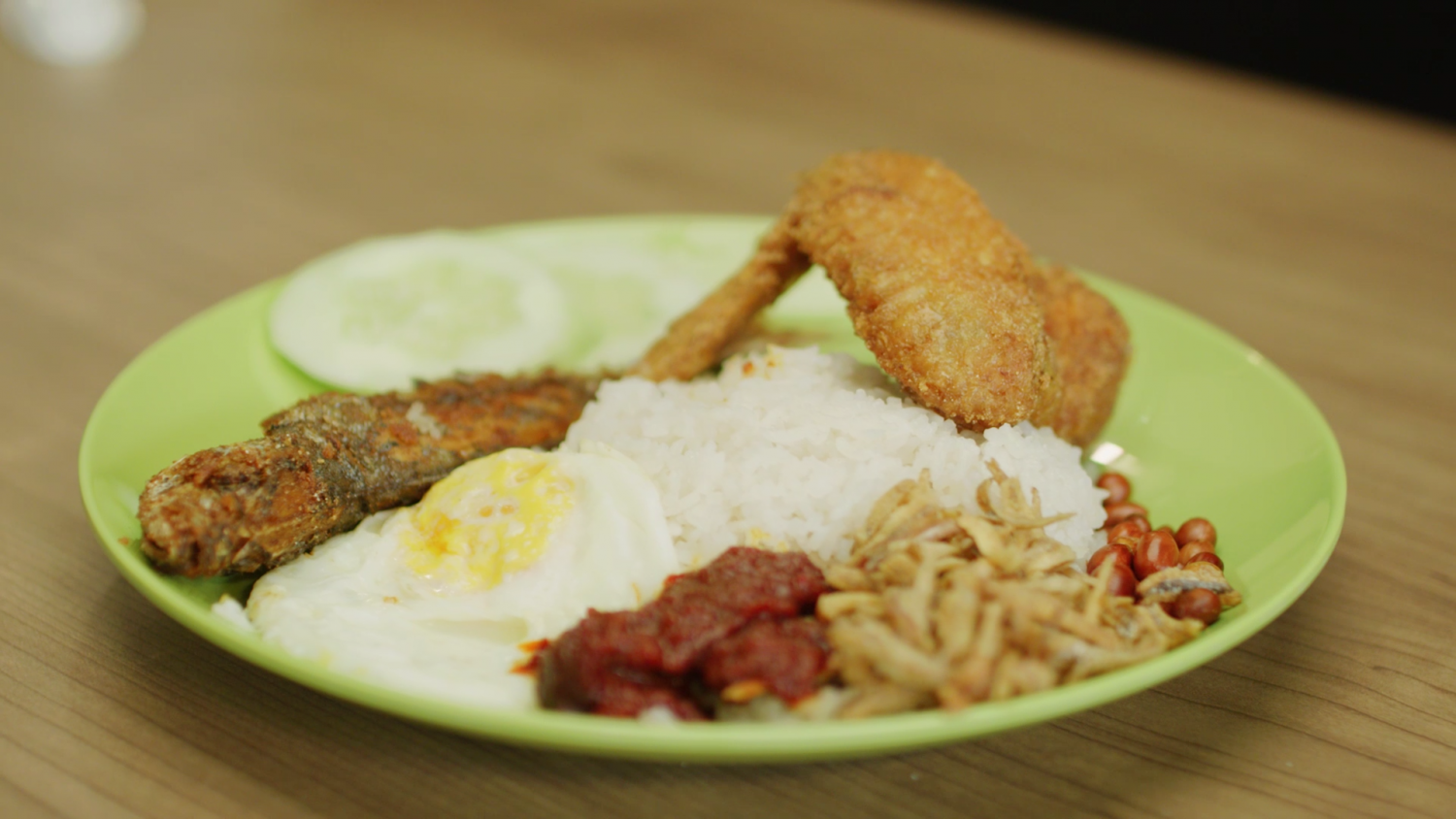 The star of the show for this plate of Nasi Lemak is really the fresh nasi. It has the fragrance of the coconut and the taste is really lemak too. However, the rice is not as fluffy as we would have liked. Not that we mind cause it's still very good!
The chilli is not that impressive though. It's on the sweeter side and and the spiciness seems like it got watered down to cater to the masses, especially those who can't take spicy food. It definitely lacks the omph and that's rather disappointing.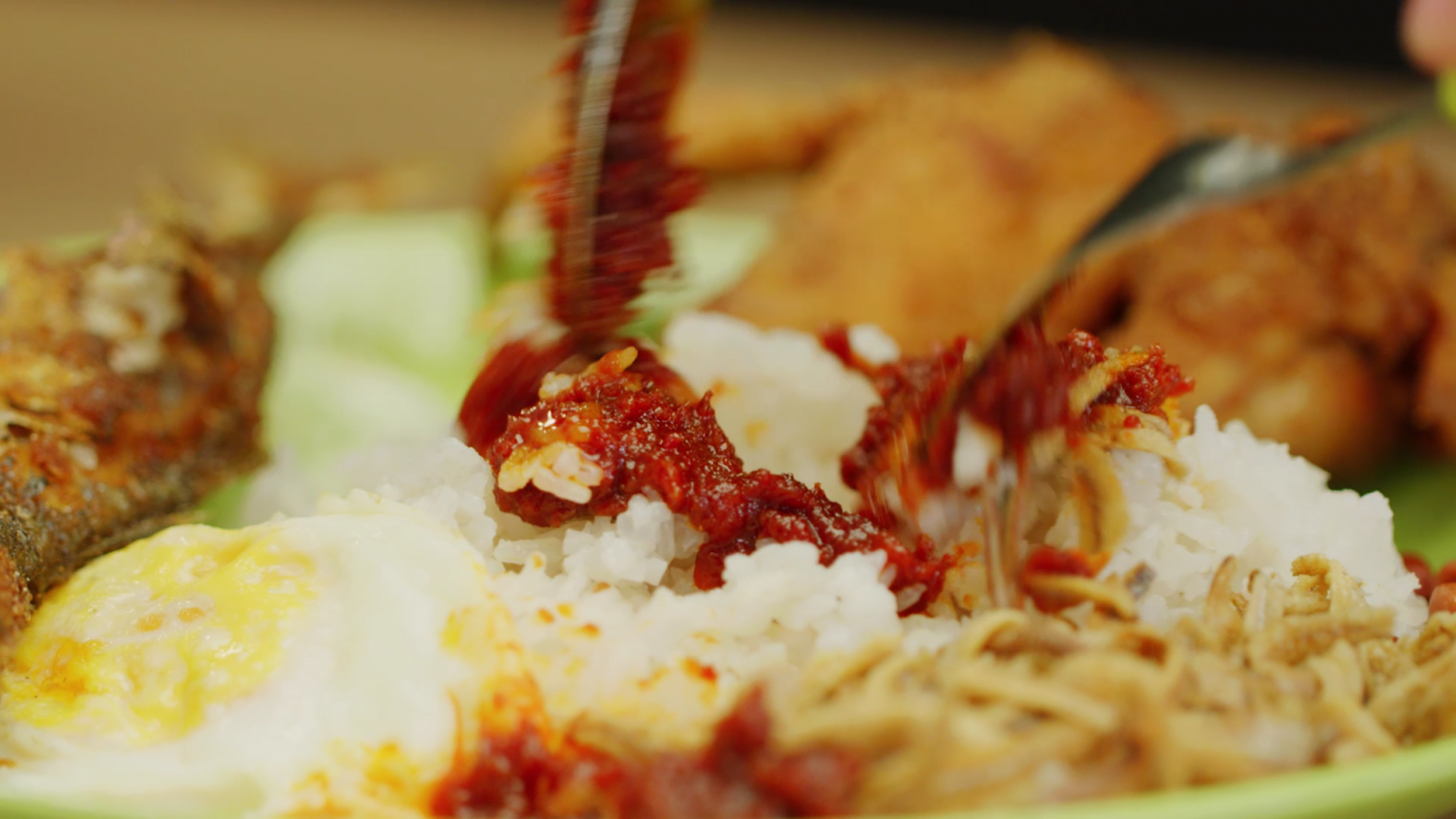 We've got to say this is still one of the better nasi lemak out there in Singapore. 2 stars for us!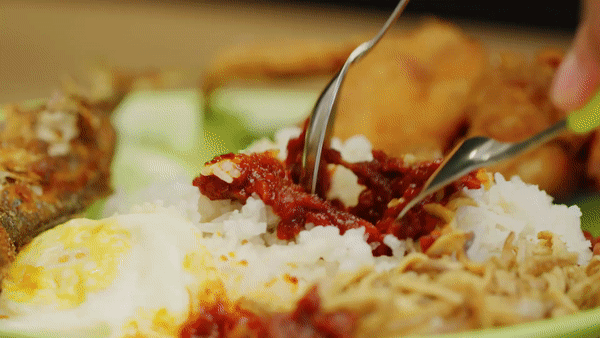 Ratings: 2 Stars
D'AUTHENTIC NASI LEMAK

Marine Parade Hawker Centre, 84 Marine Parade Central, #01-36 Singapore 440084
Sat to Thurs, 8AM to 4PM | Closed on Fridays
Last but not least, ladies and gentlemen… It's time for desserts! And ever since Traditional Haig Road Putu Piring appeared on Netflix's Street Food, people all over Singapore are taking notice of this unique Malay dessert. Today we found this stall that sells very interesting Putu Piring. So what exactly is Putu Piring?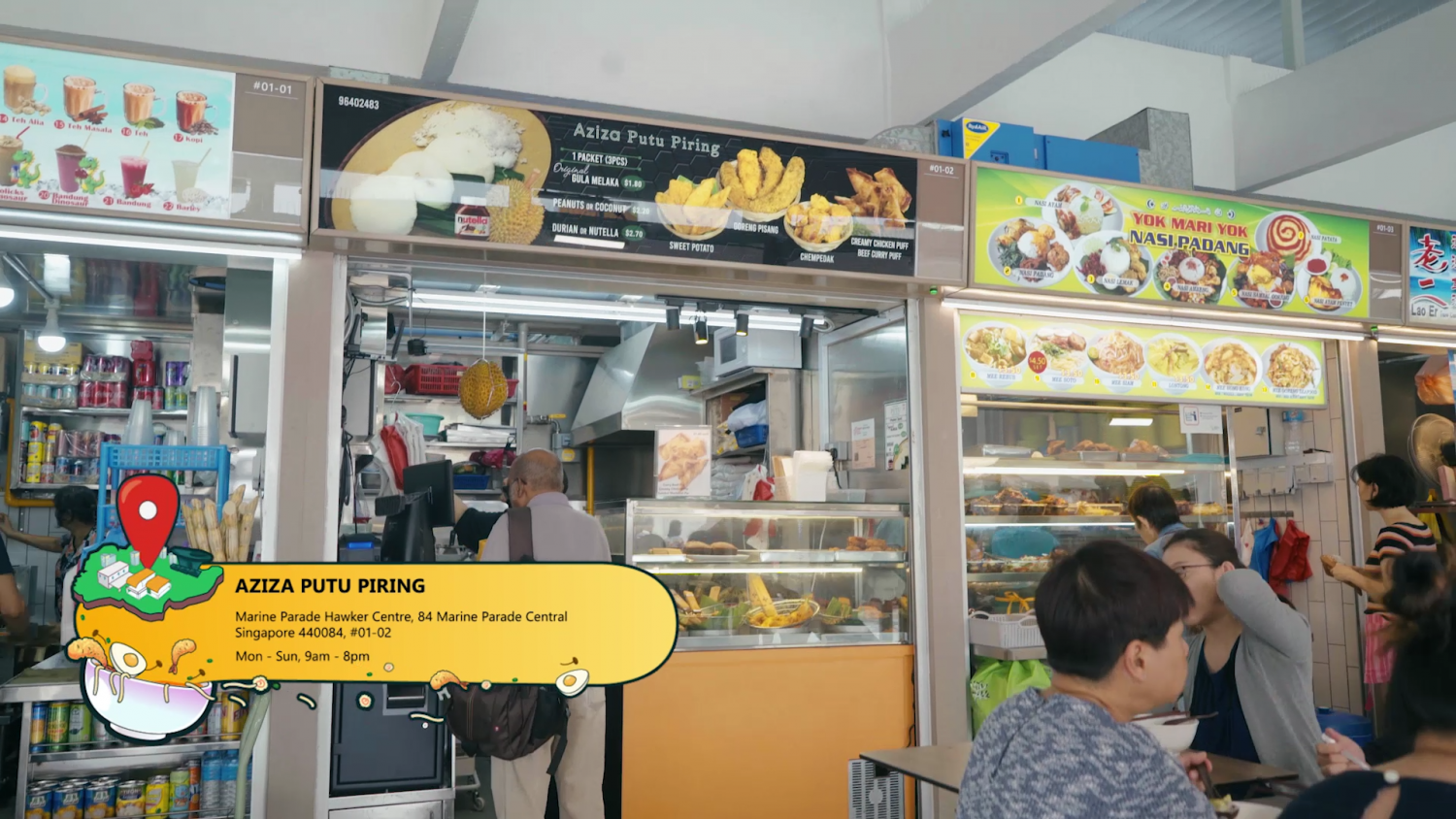 This Malay delicacy is an all-time favourite kueh made of rice flour and steamed in a plate-like mould also known as 'piring'. Aziza actually offers flavours such as Gula Melaka, Peanut, Coconut, Nutelle and even Durian. Wow!
Other items sold include Creamy Chicken Puff, Beef Curry Puff, Goreng Pisang, Deep Fried Sweet Potato and Chempedak.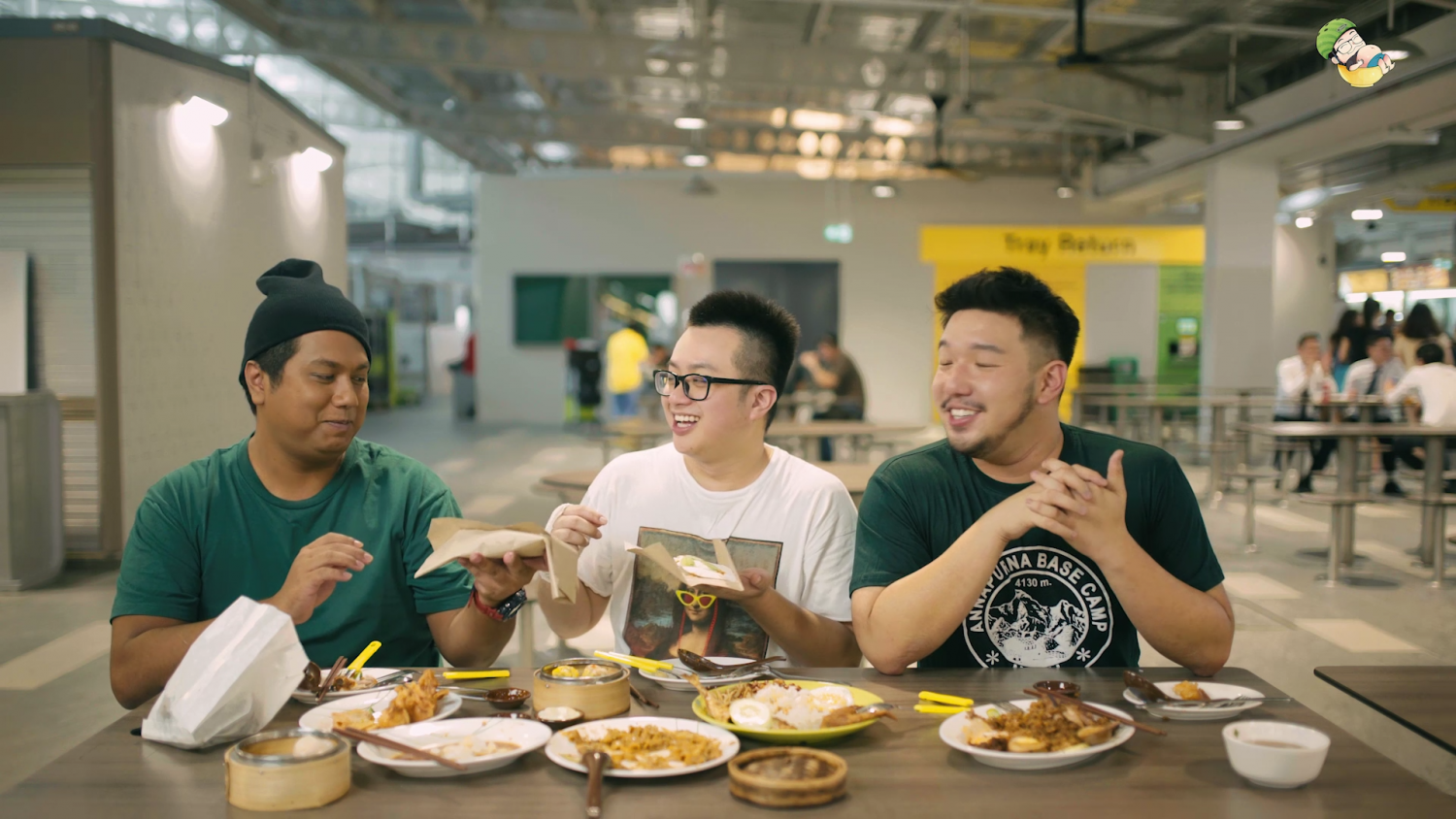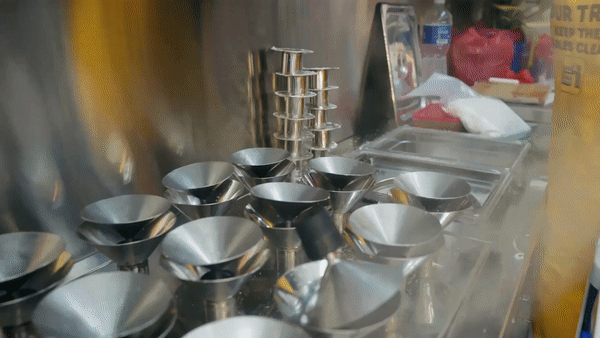 We really like that the outer layer of the piring is soft with fresh coconut shavings, with gula melaka giving a more balanced flavor.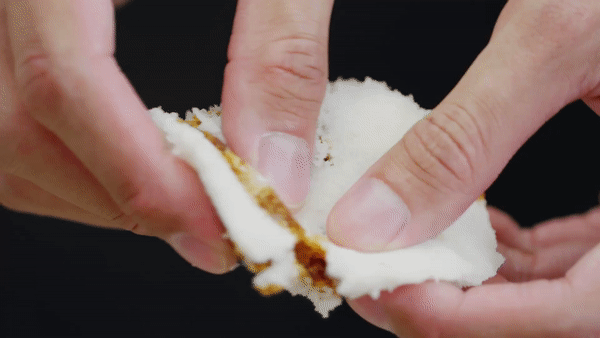 This looks similar to the traditional Tutu Kueh. However, the taste is entirely different. This one is more powdery, less sweet has more dimension of flavours compared to the Chinese version.
The Durian Putu Piring actually has D24 in it and that's pretty impressive. Durian lovers should try this.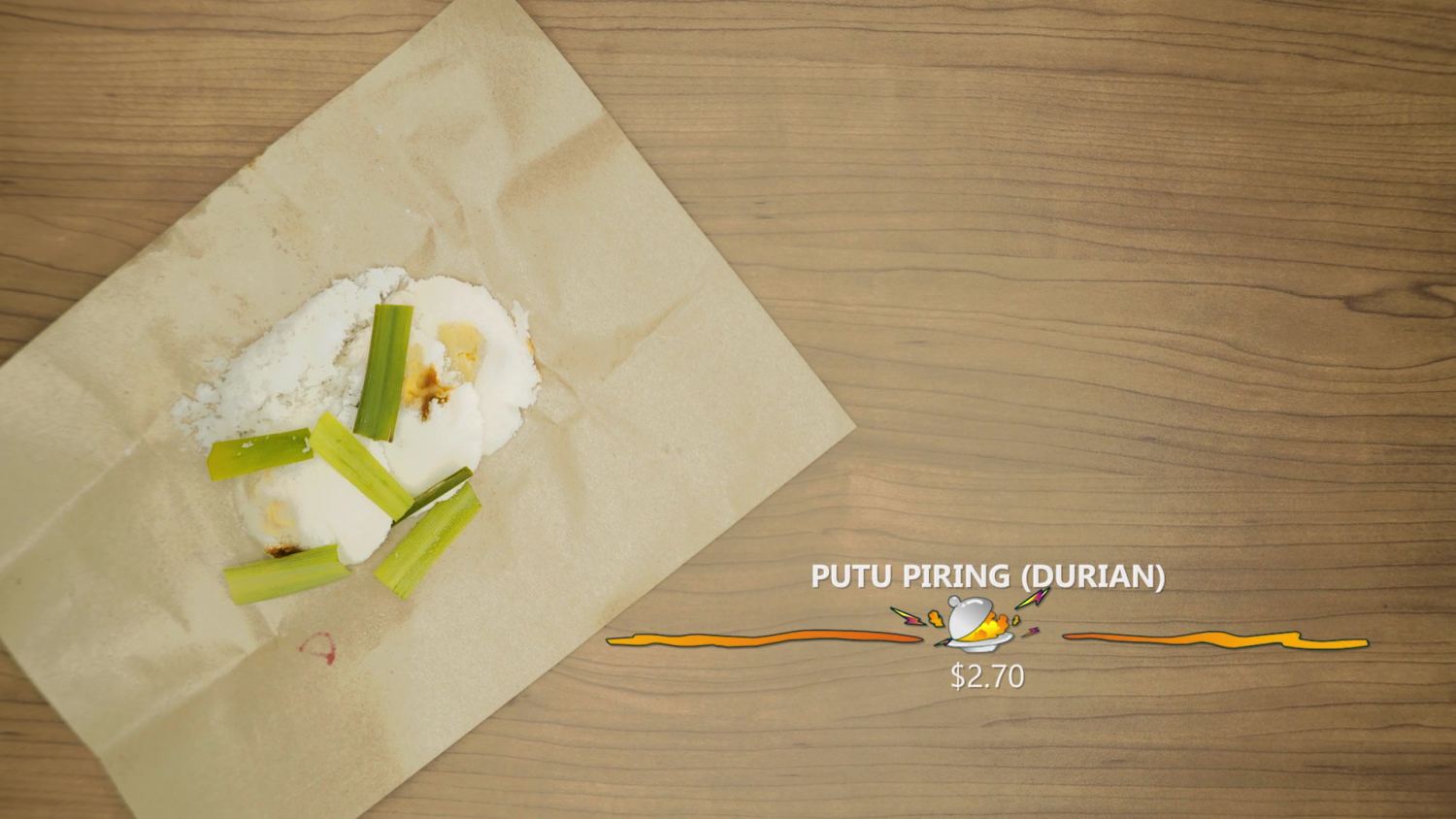 The macik also mixes in a bit of gula melaka to give it a bit of the sweetness.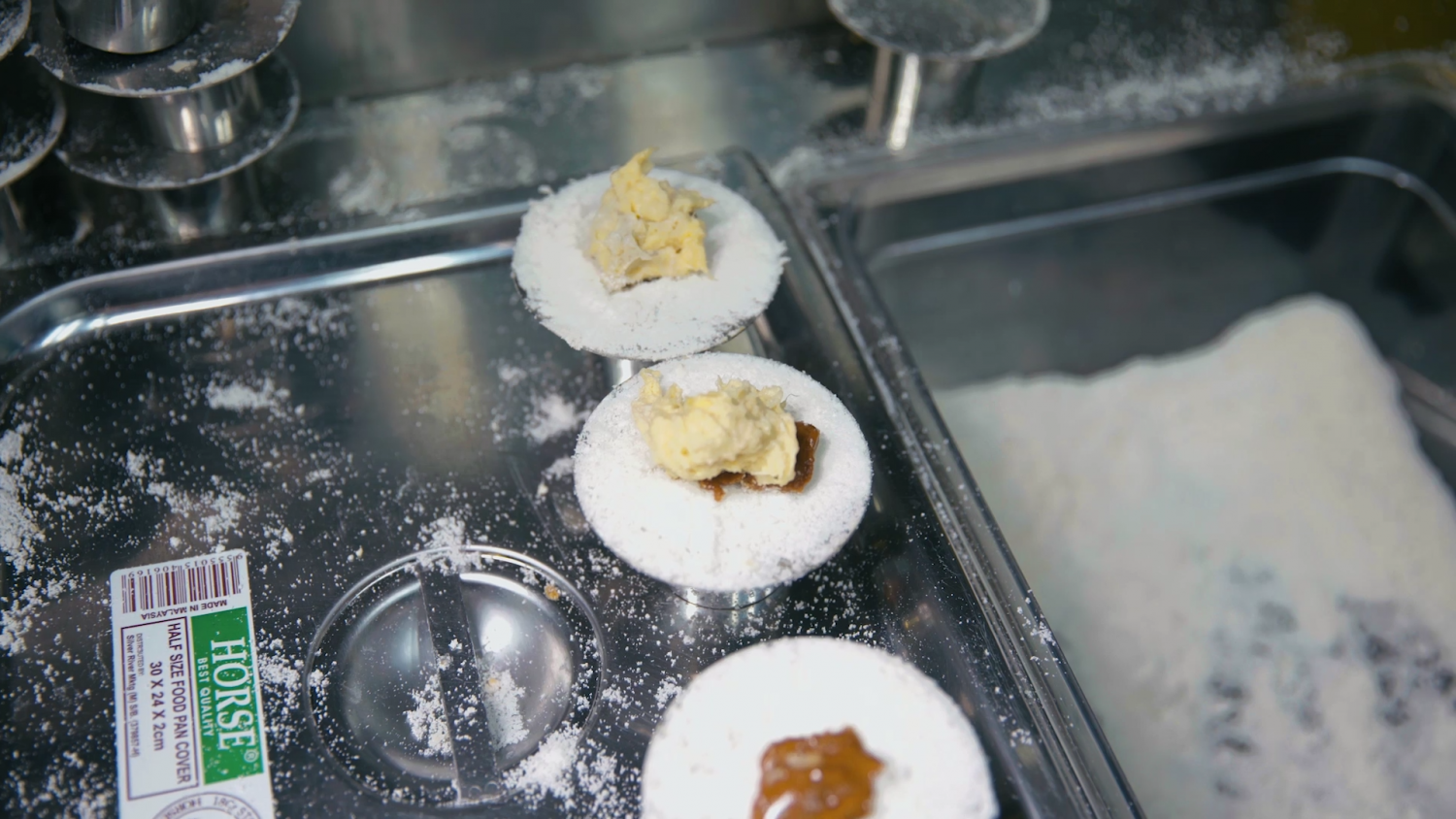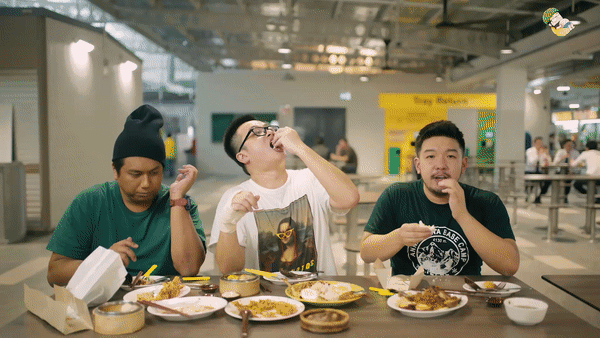 The brown Honeycomb cake from the same stall is no doubt the dark horse here. Light and fluffy, it is so delicious with a strong, aromatic roasted caramel-like taste.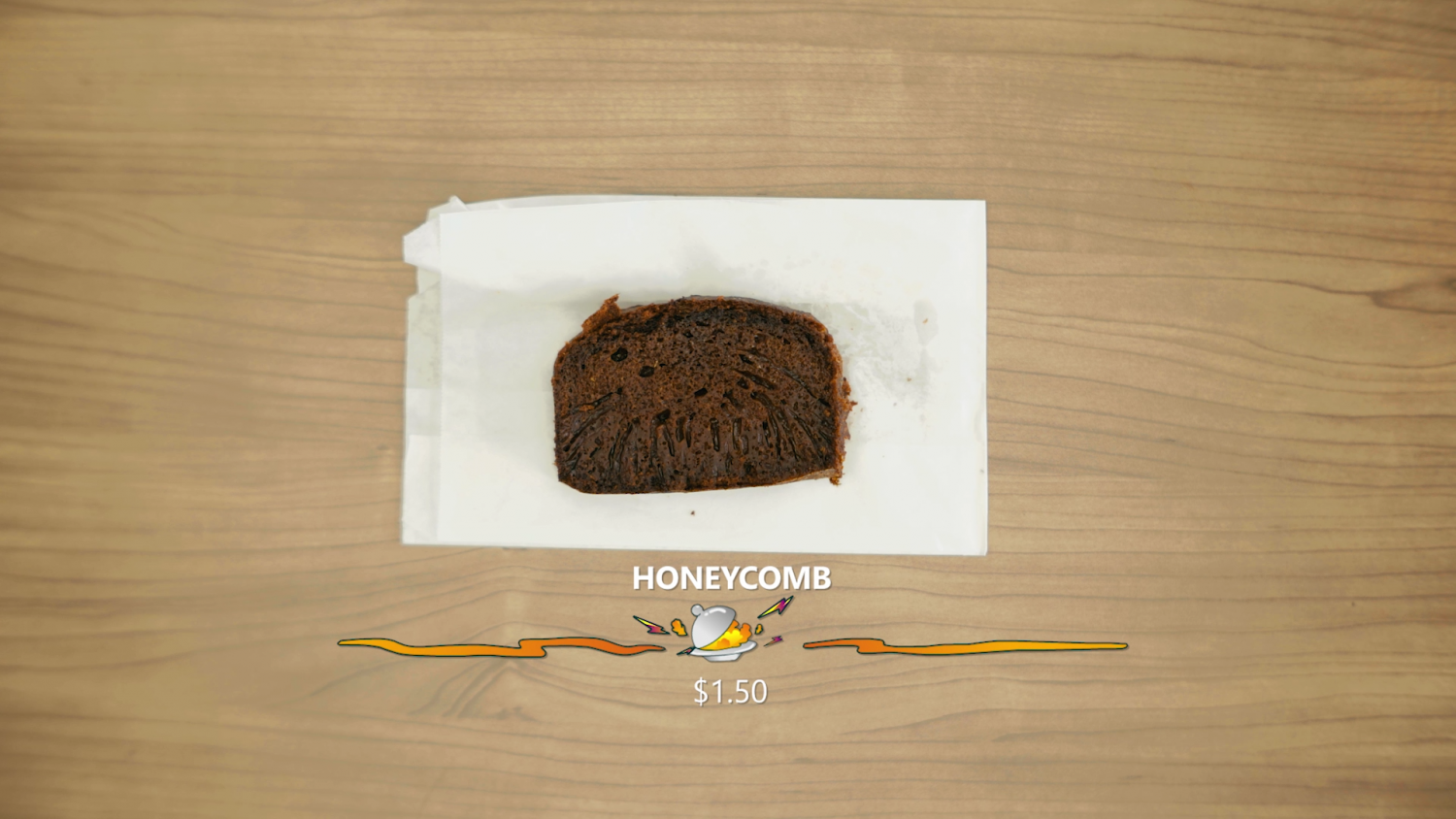 Ryan approves… Yasss!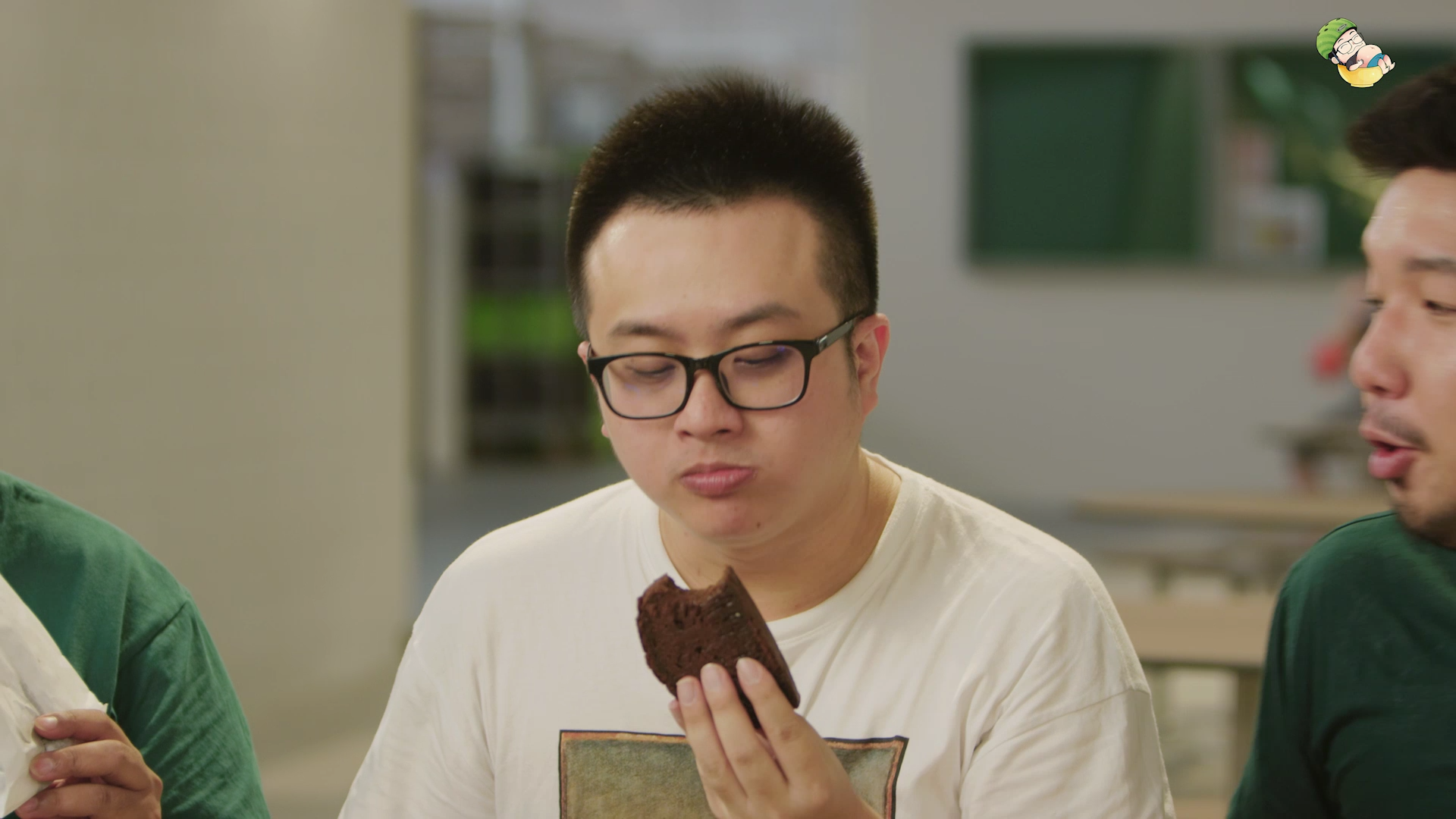 The good thing about the honeycomb cake is that it is caramelized really well and it's not sweet like this…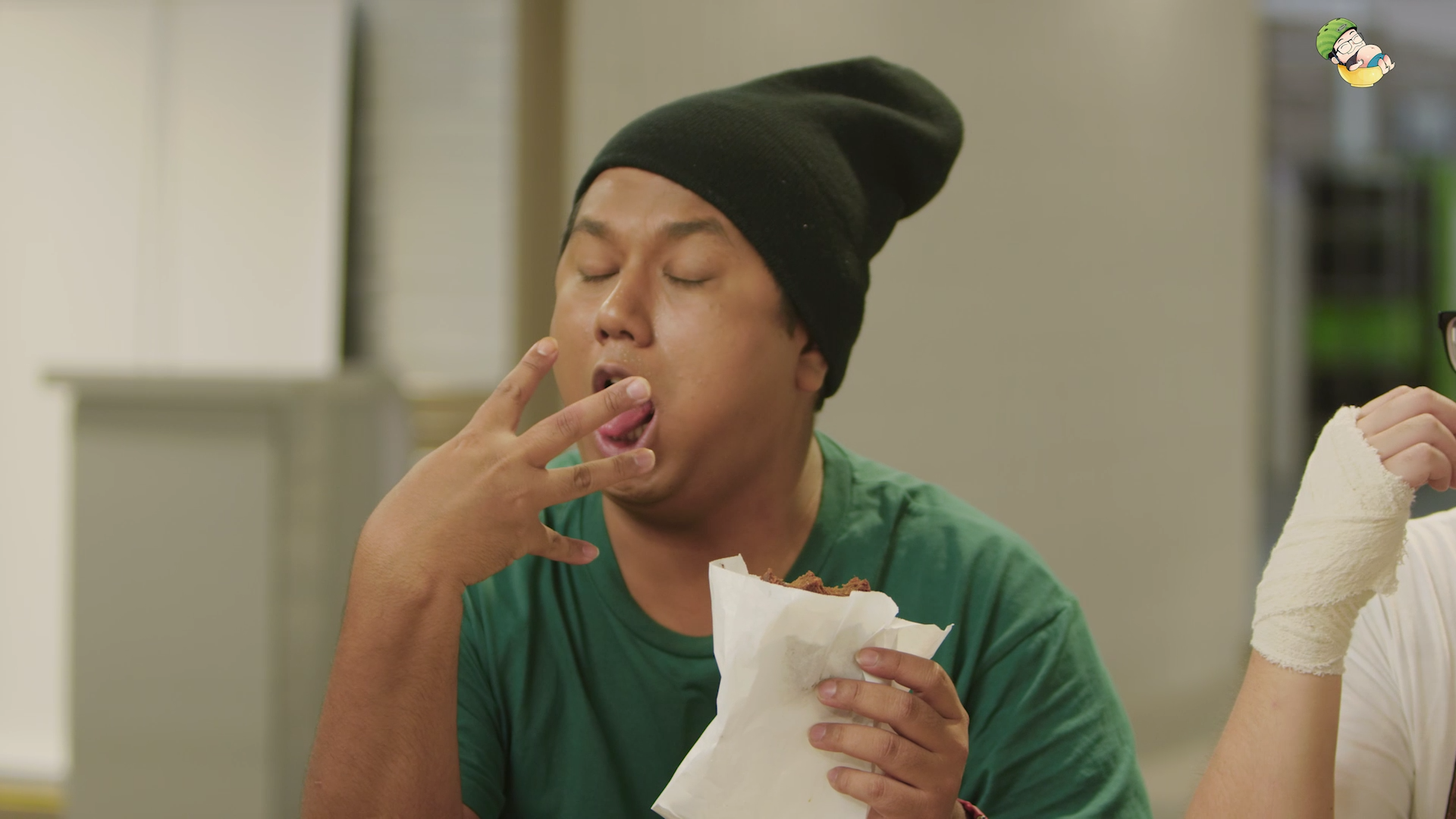 And with that, Aziza Putu Piring has a total of 3 stars and it is Food-King Good!
Ratings: 3 Stars, Food-King Good!!
AZIZA PUTU PIRING

Marine Parade Hawker Centre, 84 Marine Parade Central, #01-02 Singapore 440084
Mon to Sun, 9AM to 8PM
And here's our Top 3 Picks of the Day!
Ryan's pick – Apollo Fried Kway Teow
Aiken's pick –  Kun Ji Duck Rice
Dee's pick – Neptune Hong Kong Dim Sum
Special shout out to the Putu Kirings and their kuehs and snacks!
It's a wrap and boy are we full! So do 'Bring Honour To Us All' by clicking the link to our video below for a visually stunning array of yummy food in motion…. Ah yes it's called Food King!