Hello everyone! It's Friday once again and that means another episode of… (coughs) Food King! You know what guys? We are so tired and sick from one of our recent video shoot. Our stomach has been aching all morning and we even threw up quite a fare bit thanks to our horrendous ordeal. How bad was it? Well…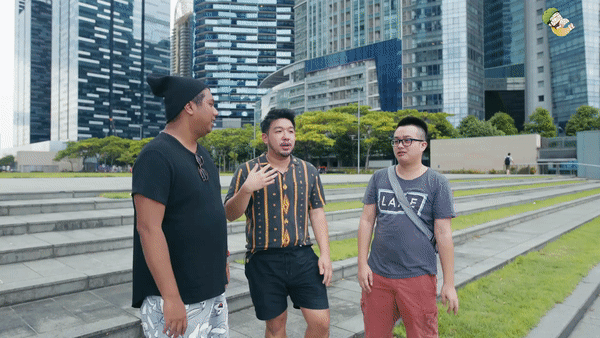 We wouldn't want to revisit it again here but you can see it here. Just don't watch it while eating. You have been warned!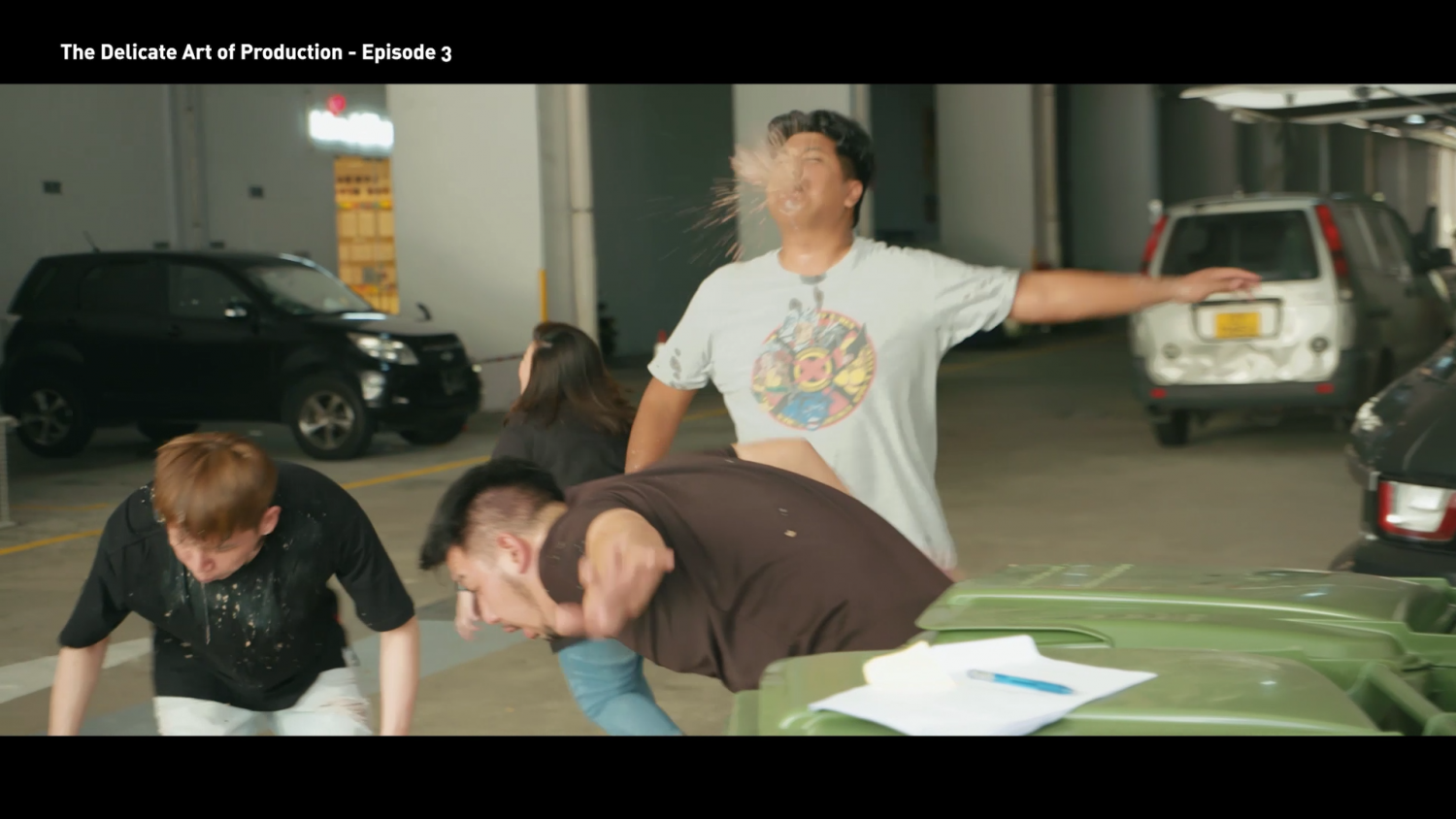 Since we are all under the weather today, we decide that we needed to go out there to soothe our souls and stomach. And what better way to do it than to have a soup episode! We found some really unique and interesting soups and we are soup-er excited to share them with you. Let's go drink some soup shall we!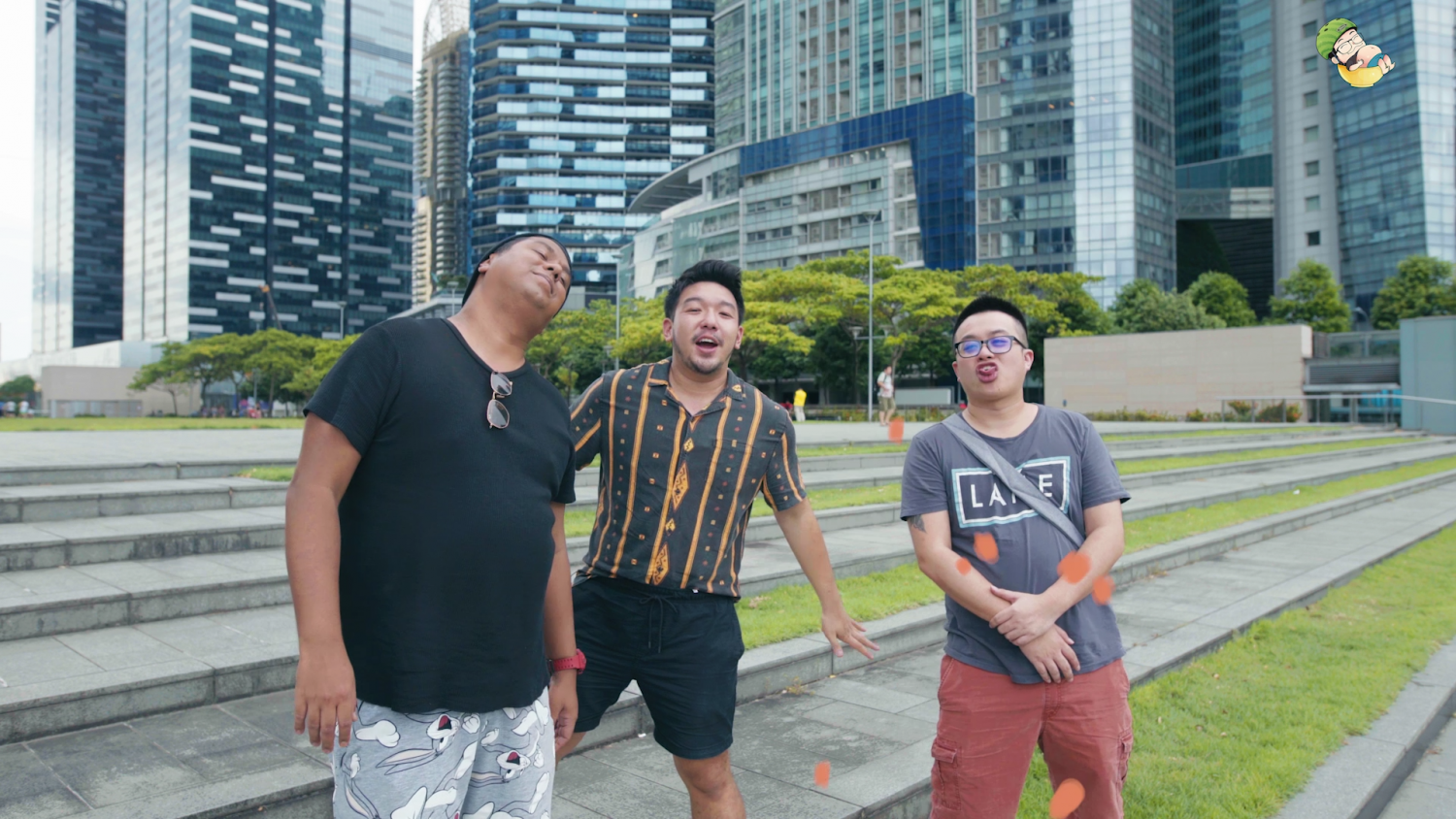 Right now, we are here at Hua Xing Bak Kut Teh in Yuhua Hawker Centre to try a very traditional way of eating Ba Kut Teh.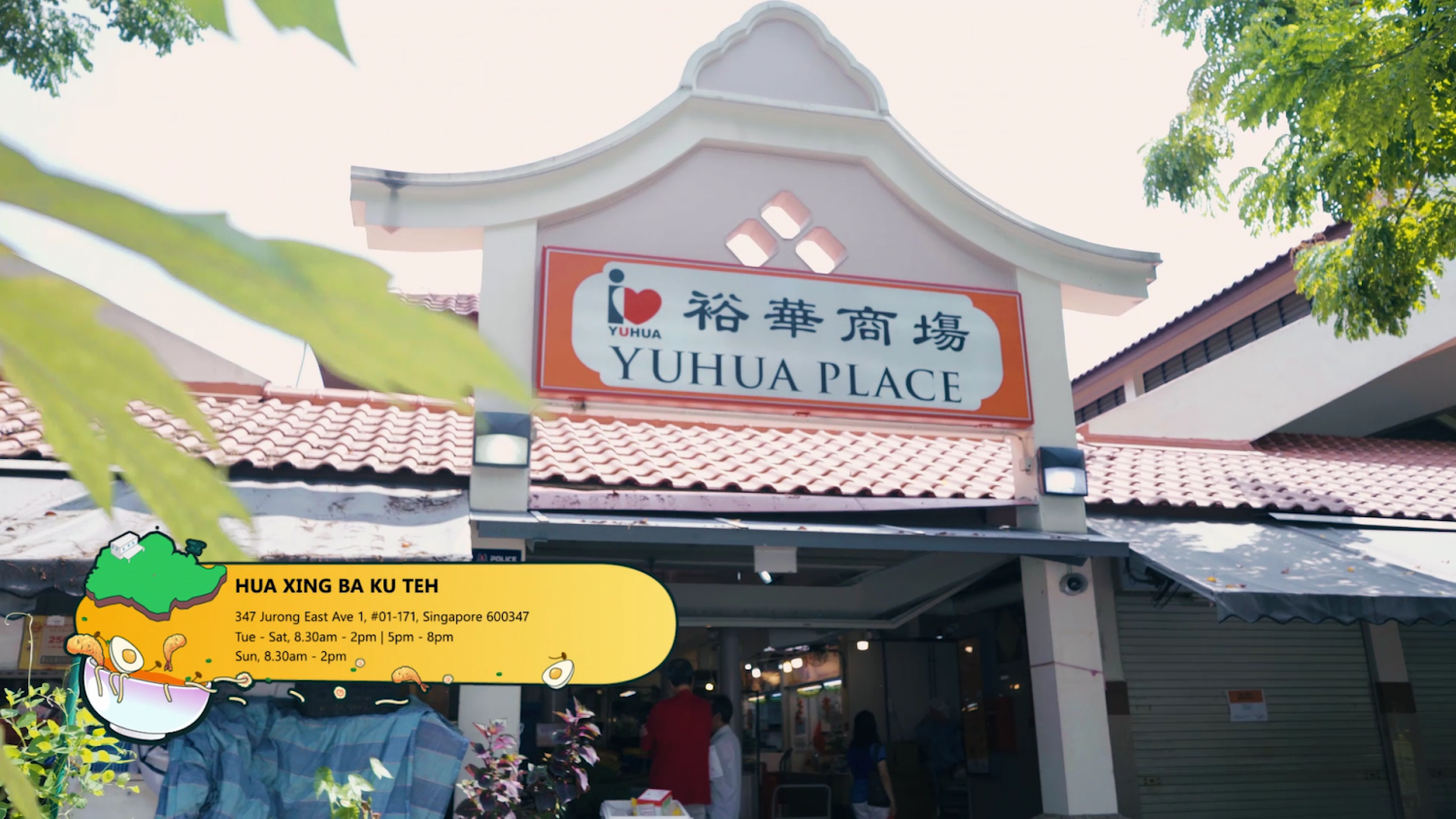 This stall has been around since 1984 and is currently run by a 2nd generation owner.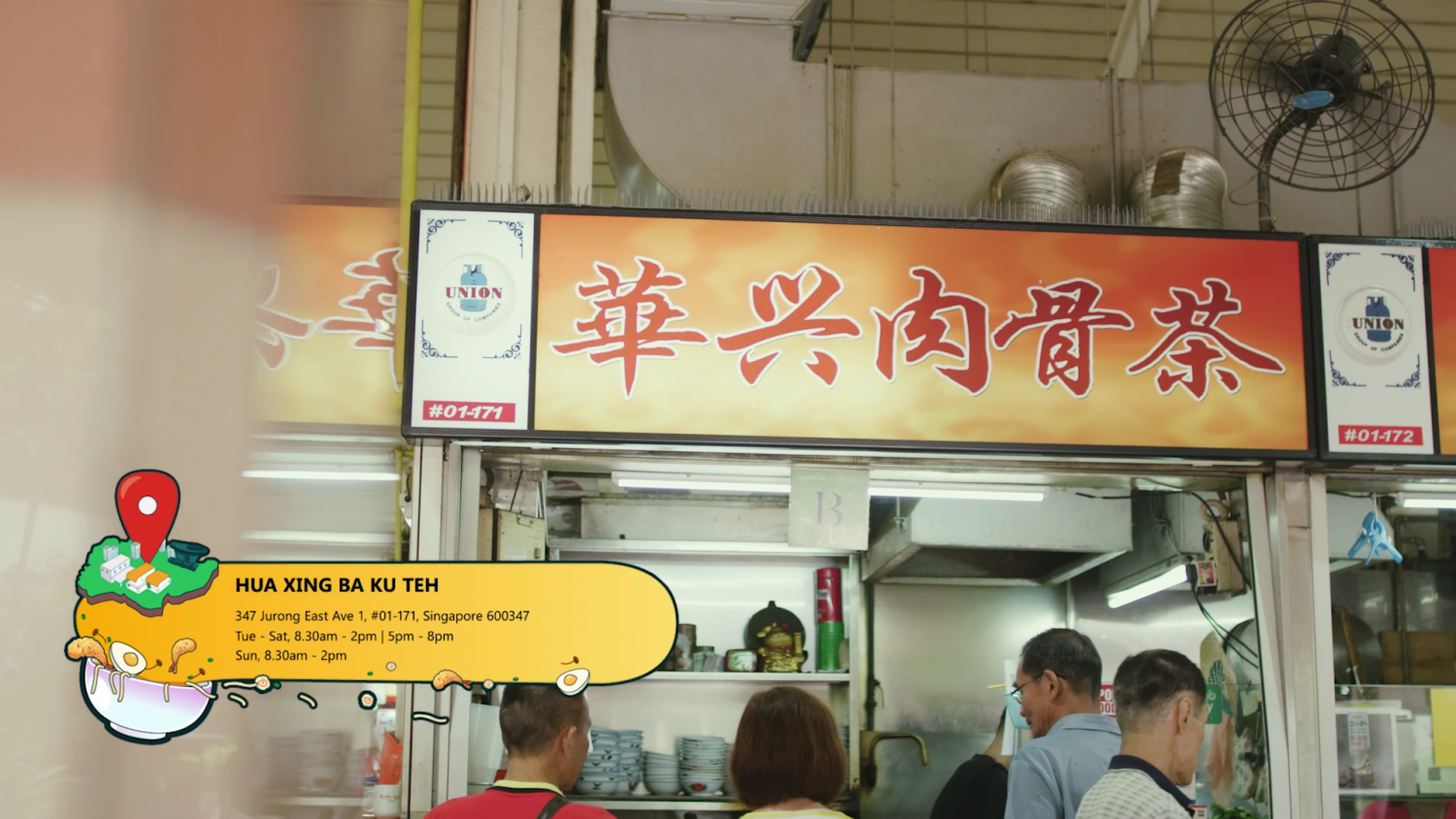 It is also one of those places where you can still see groups of friends who meet regularly for a bowl of bak kut teh and a lot of tea. Just like the 3 of us!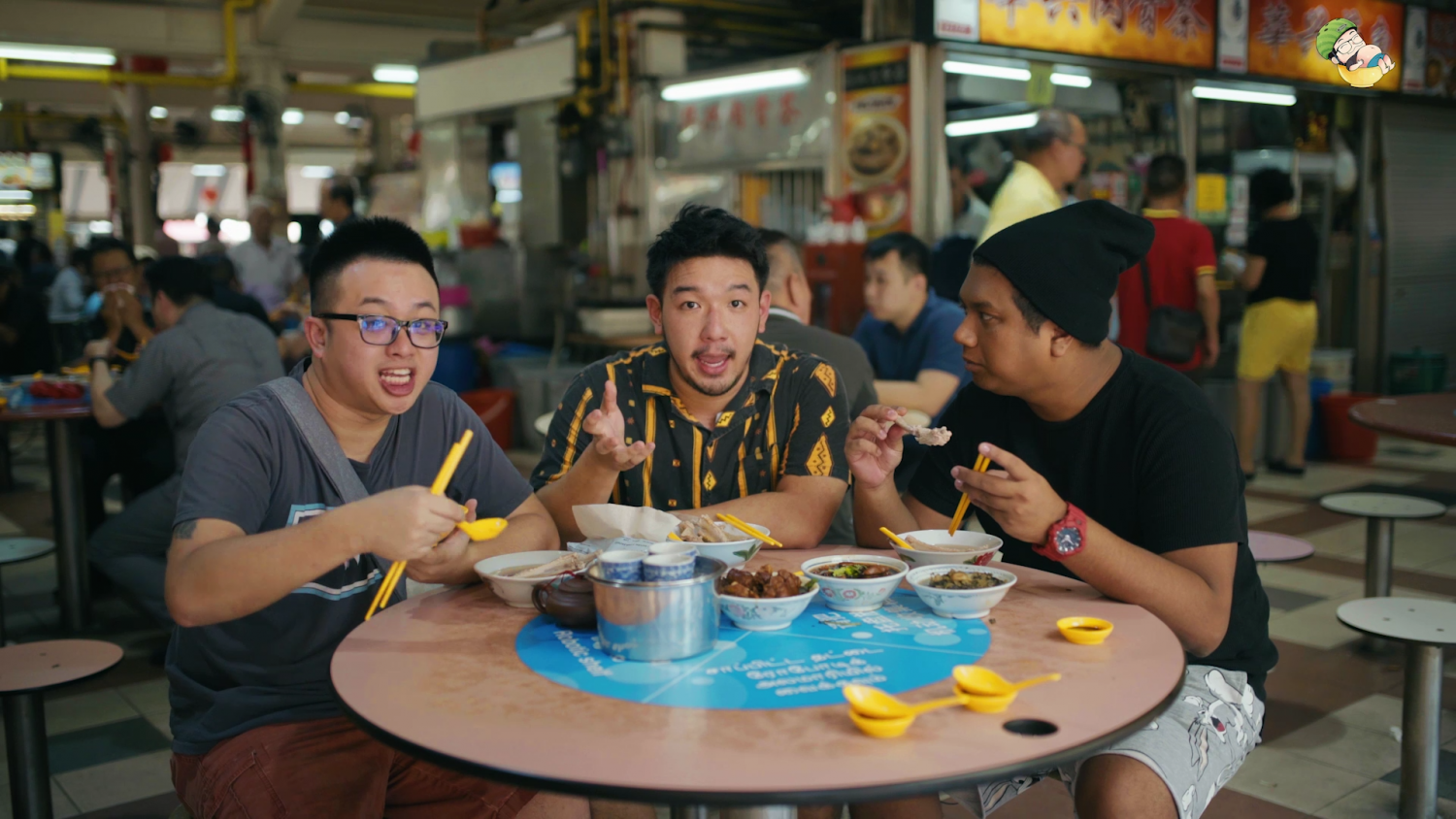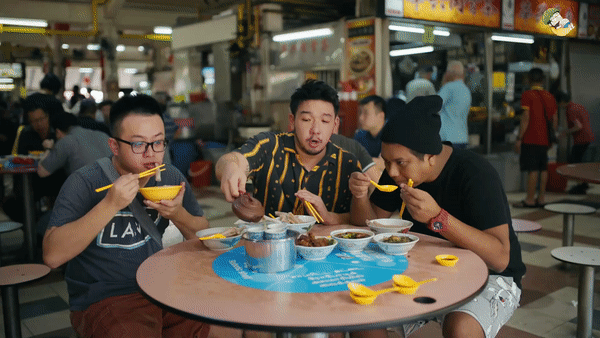 So here we are trying this well-known peppery version of the famous Ba Ku Teh. It comes with a tea set for you to wash down all the grease from the soup and pork so that you can have a more balanced palate with every mouthful. How nice!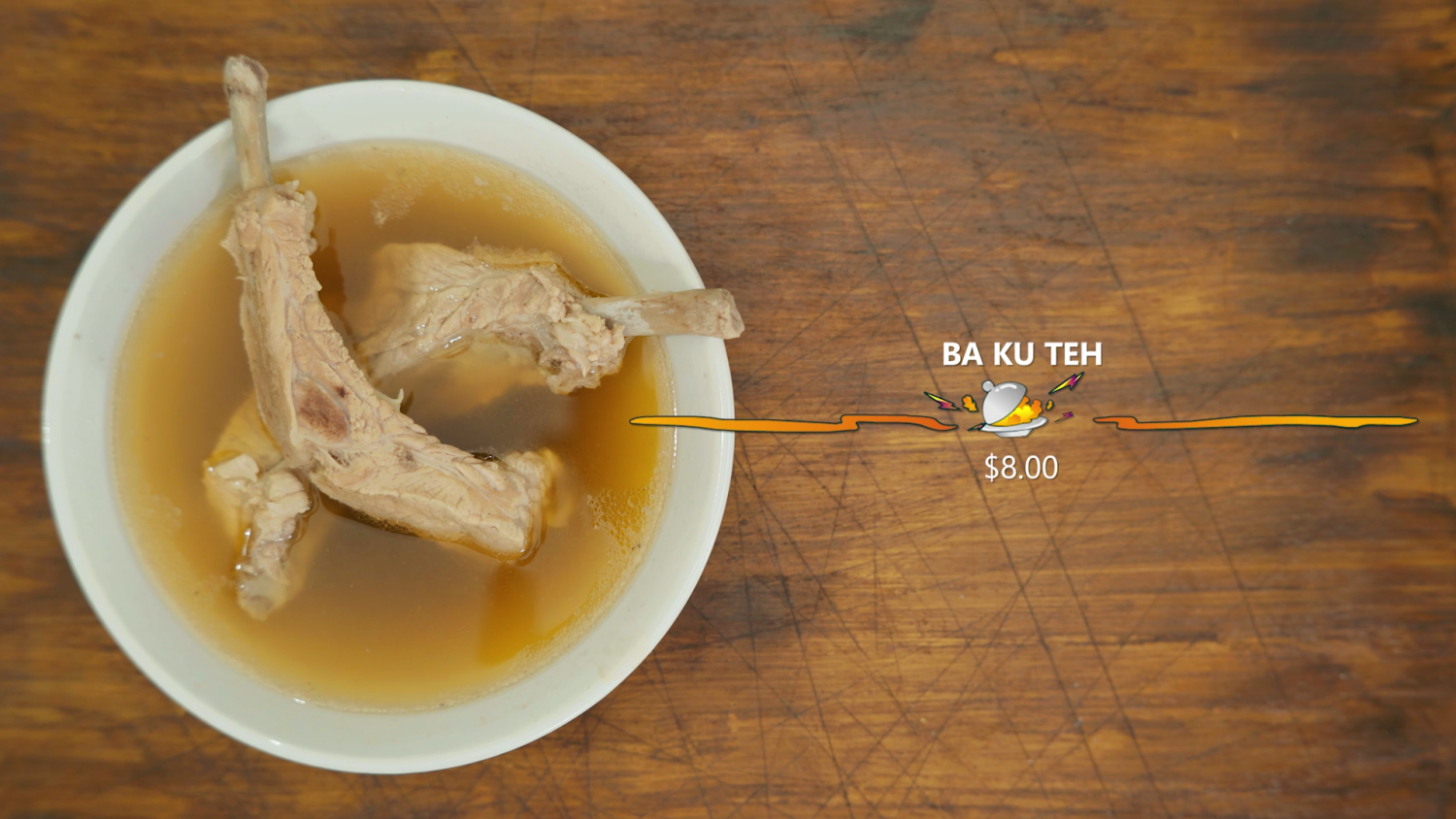 We like how you can slowly brew the tea yourself and drink it while it's hot with the kettle by your side. The tea also does a great job cleansing your palate since it taste really strong and bitter.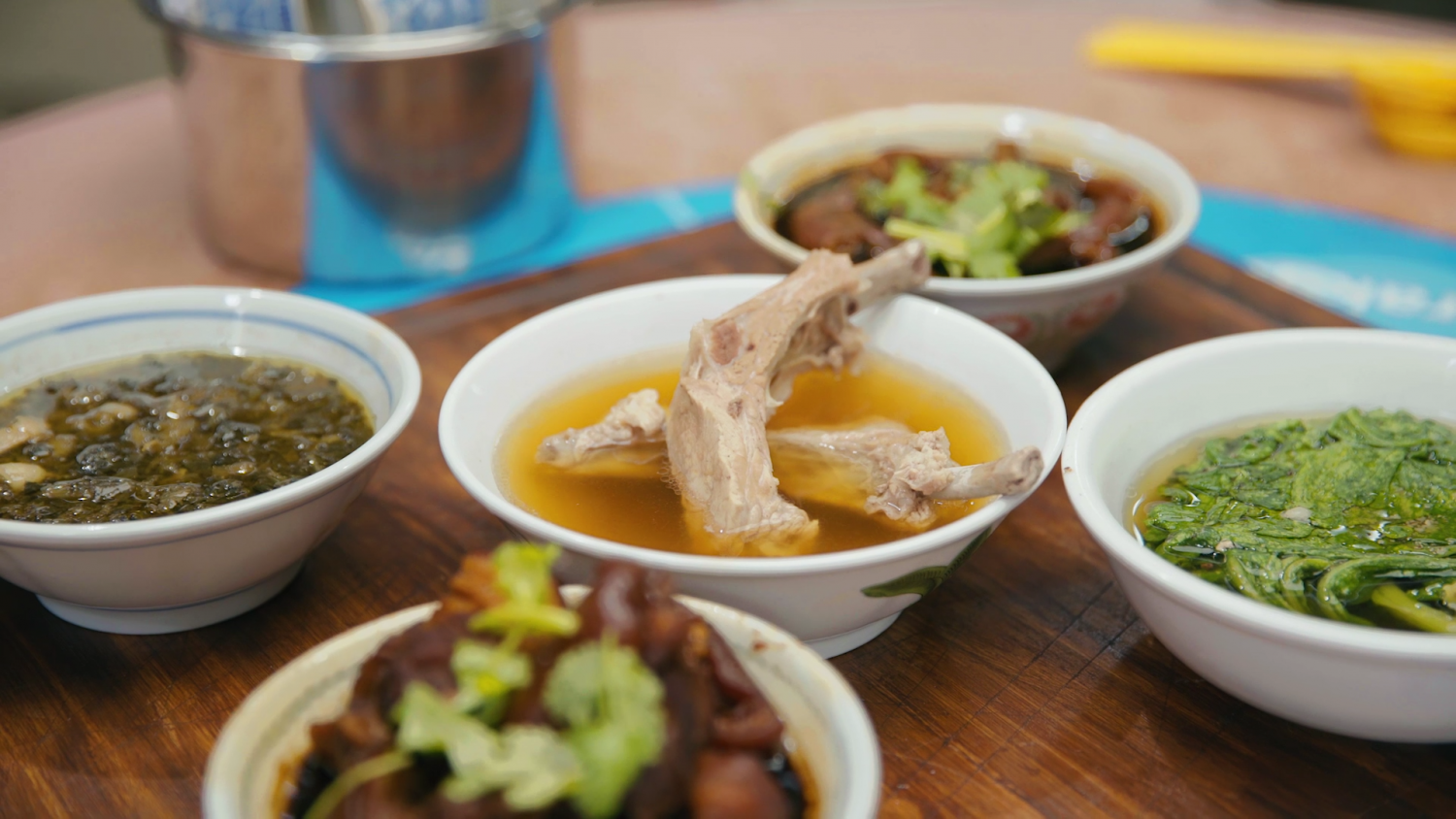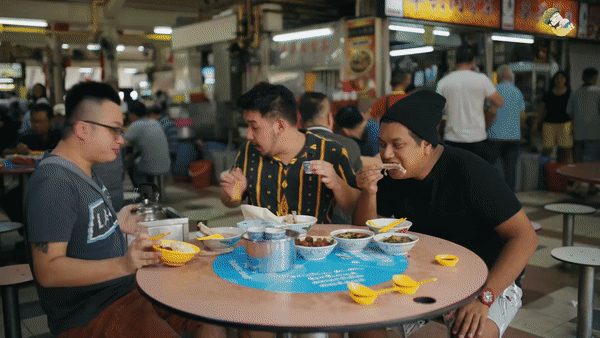 Oh my god, the pork rib is so fresh! And it is not hard to bite either. Although we feel it can be softer and tender, for this price it is already considered very good. We really like it!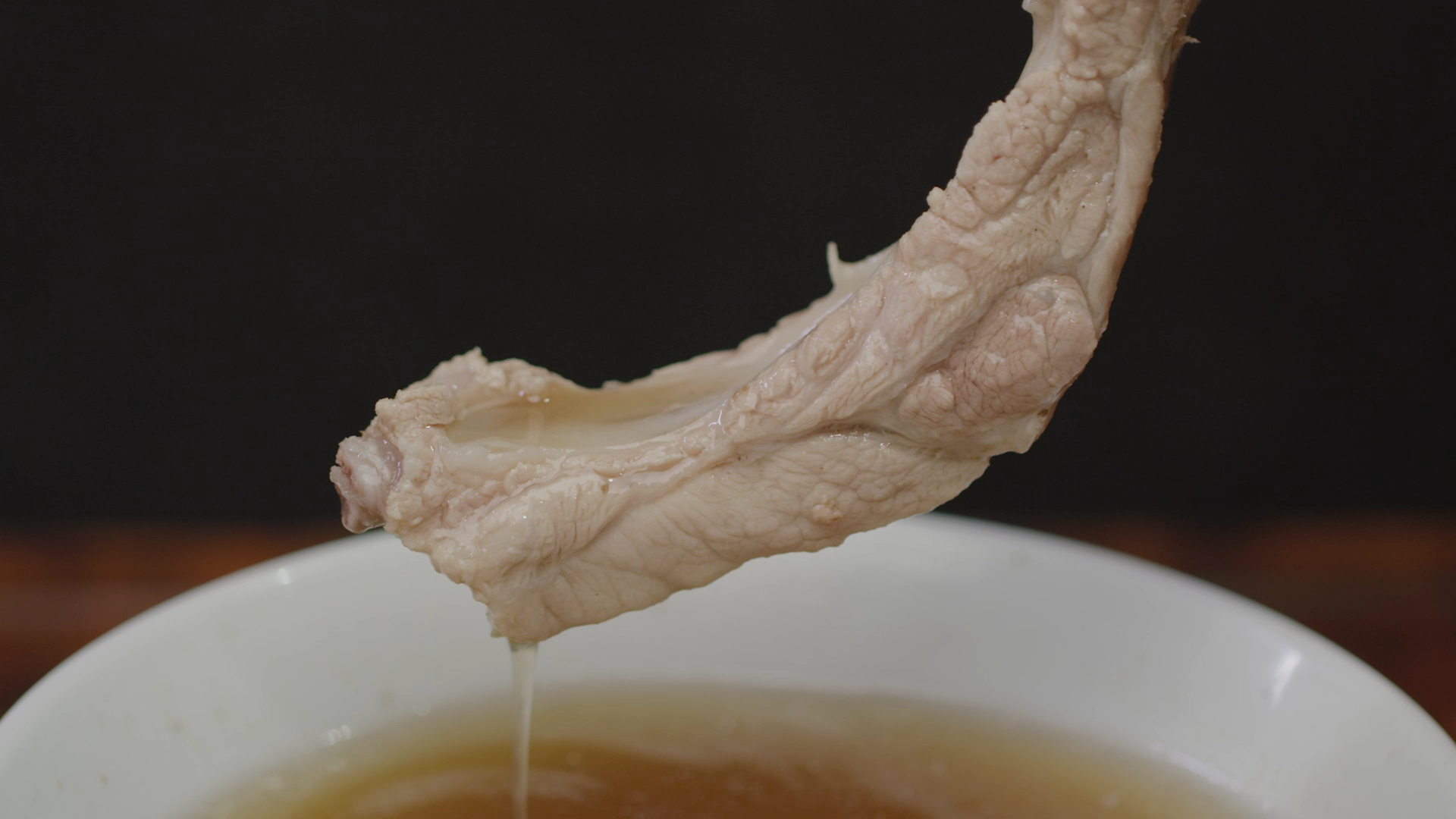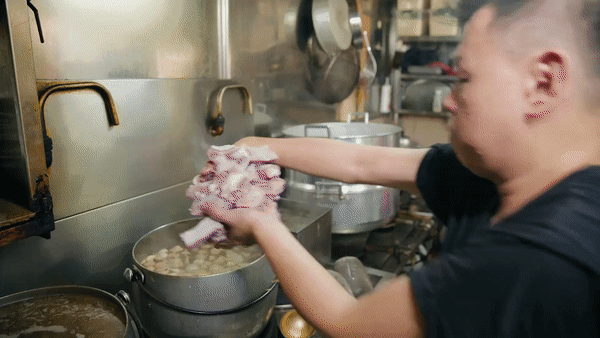 Wow, the soup is so peppery! Even more kick than what we normally have elsewhere. We won't be surprised if most people can't take this soup, since most of us here like our ba kut teh to be on the milder side. But we really like this one here. The spices in this one really hits your throat and gives you this satisfying kick each time you drink it. Coupled with the bitter strong tea, this is one crazy ride for your palates.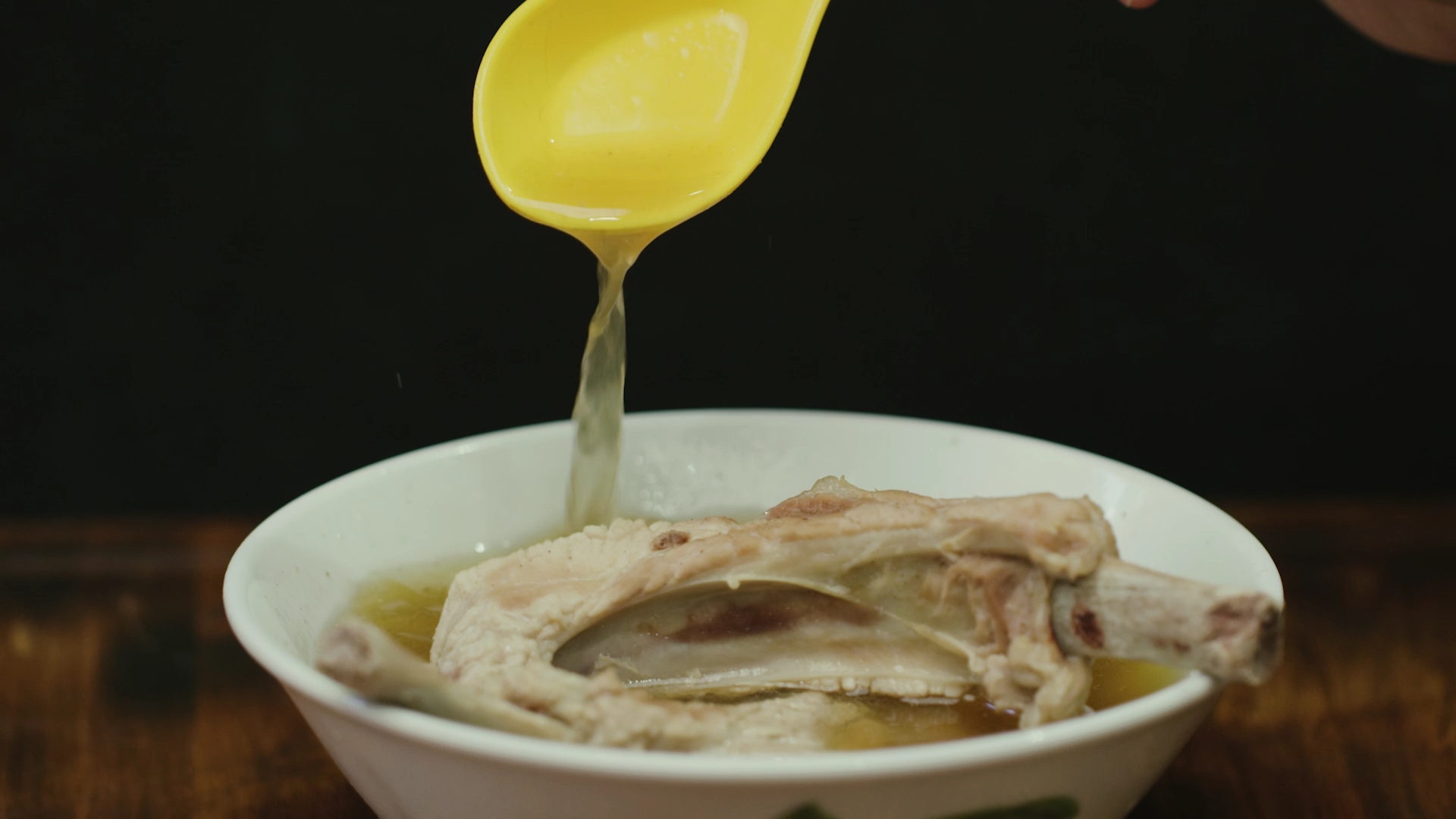 My oh my… Hands down one of the best pepper bak kut teh we've ever tasted in Singapore. Definitely in our top 5 best. And with that, Hua Xing Ba Ku Teh have a total of 3 stars and it is Food King Good!!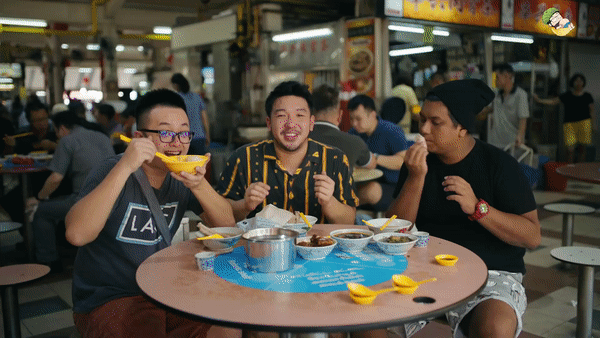 Ratings: 3 Stars, Food King Good!!
HUA XING BA KU TEH

347 Jurong East Avenue 1, #01-171 Singapore 600347
Tue – Sat, 8.30AM to 2PM | 5PM to 8PM
Sun, 8.30AM to 2PM
Next up, we are here at The Soup Spoon, which happens to be Sylvia's favorite place for soupy delights every now and then.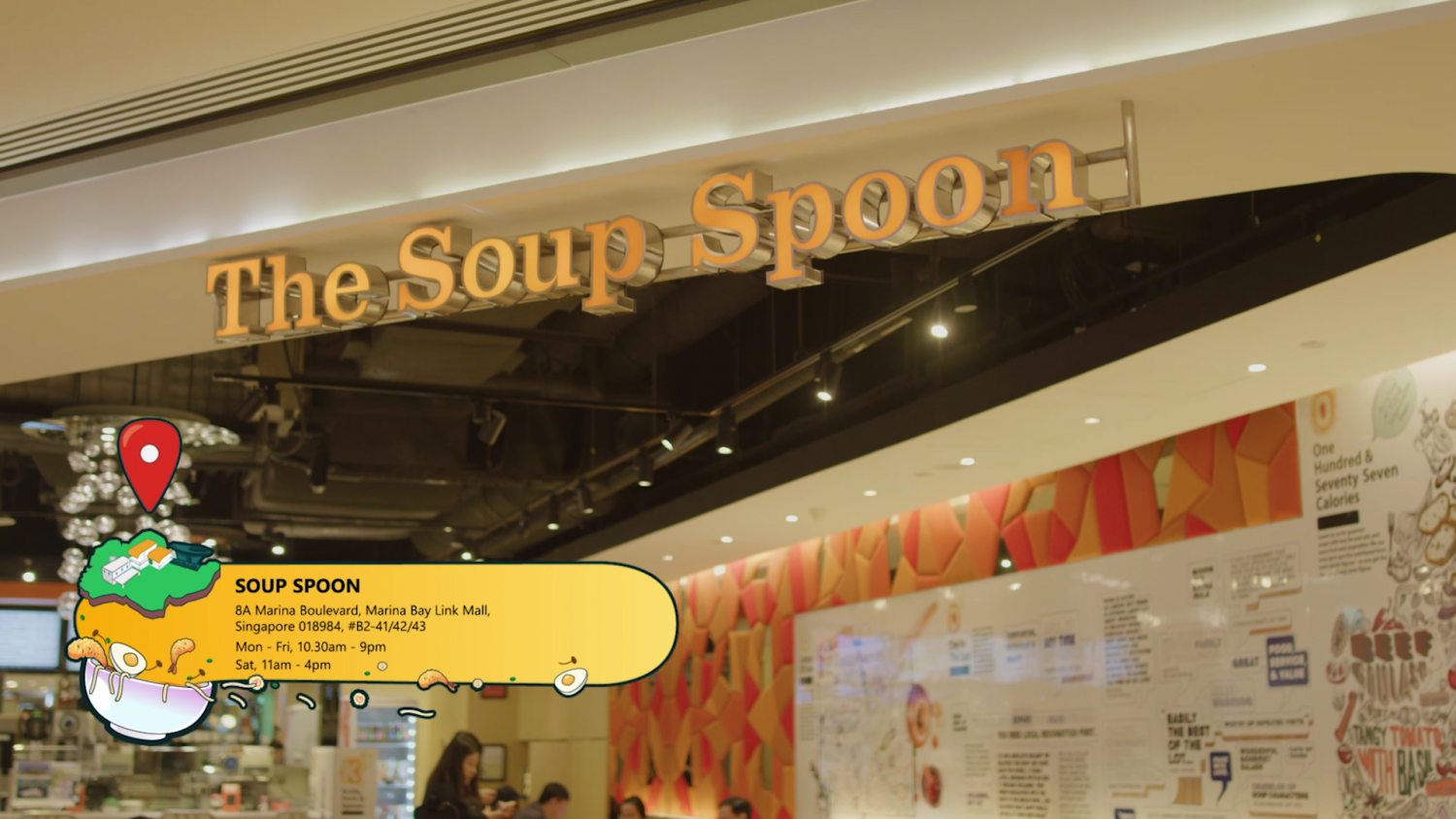 It's not hard to see why because Soup Spoon has always been a very staple Singaporean fast food soup joint.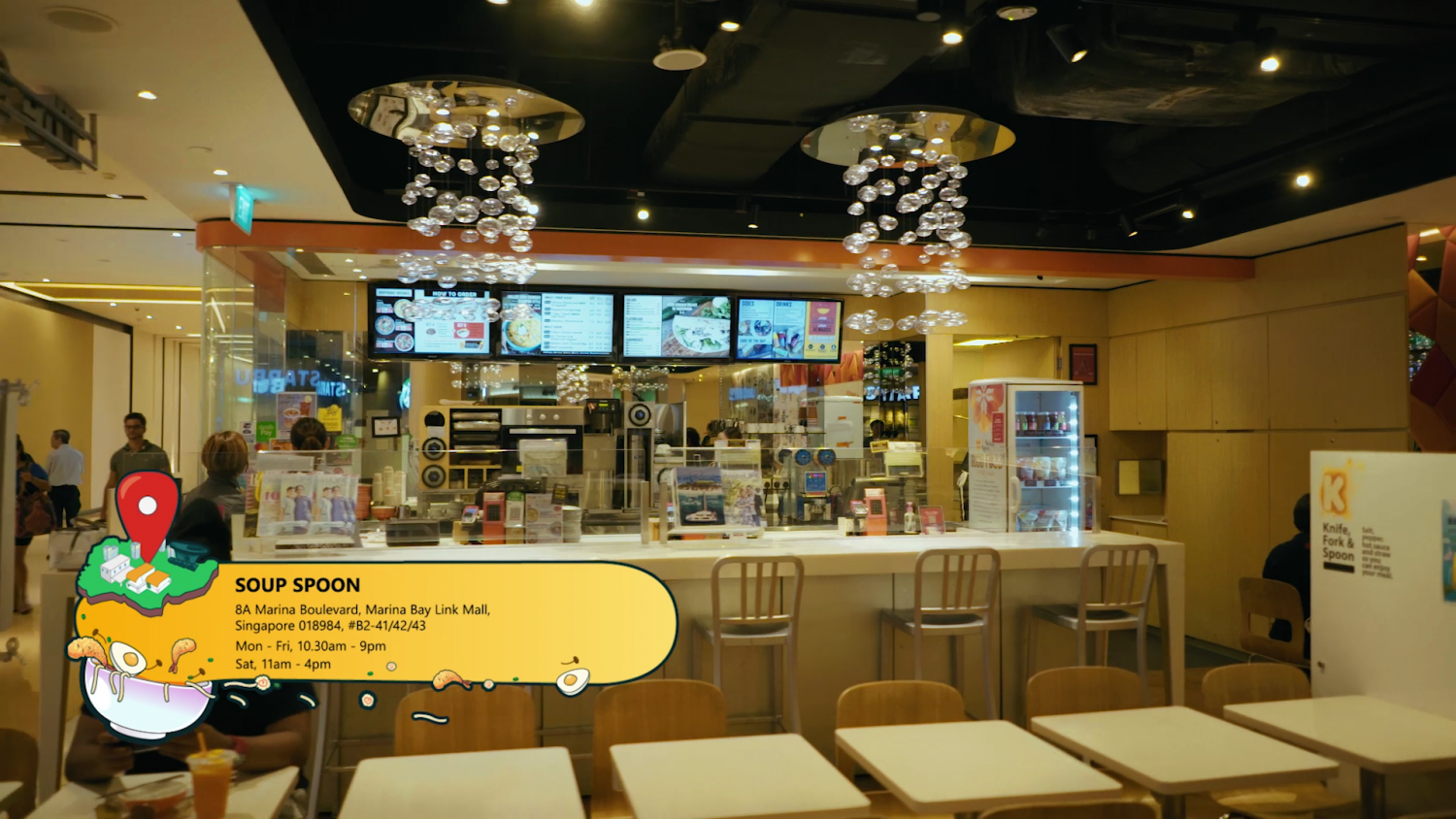 And today, we are going to try 3 of their brand new creations – the Korean Army Stew, Sumo Nabe and the Buttery Tikka Masala. Interesting! Oh wait, did we mention that all of these are meat-free too? Nani?! How is this even possible?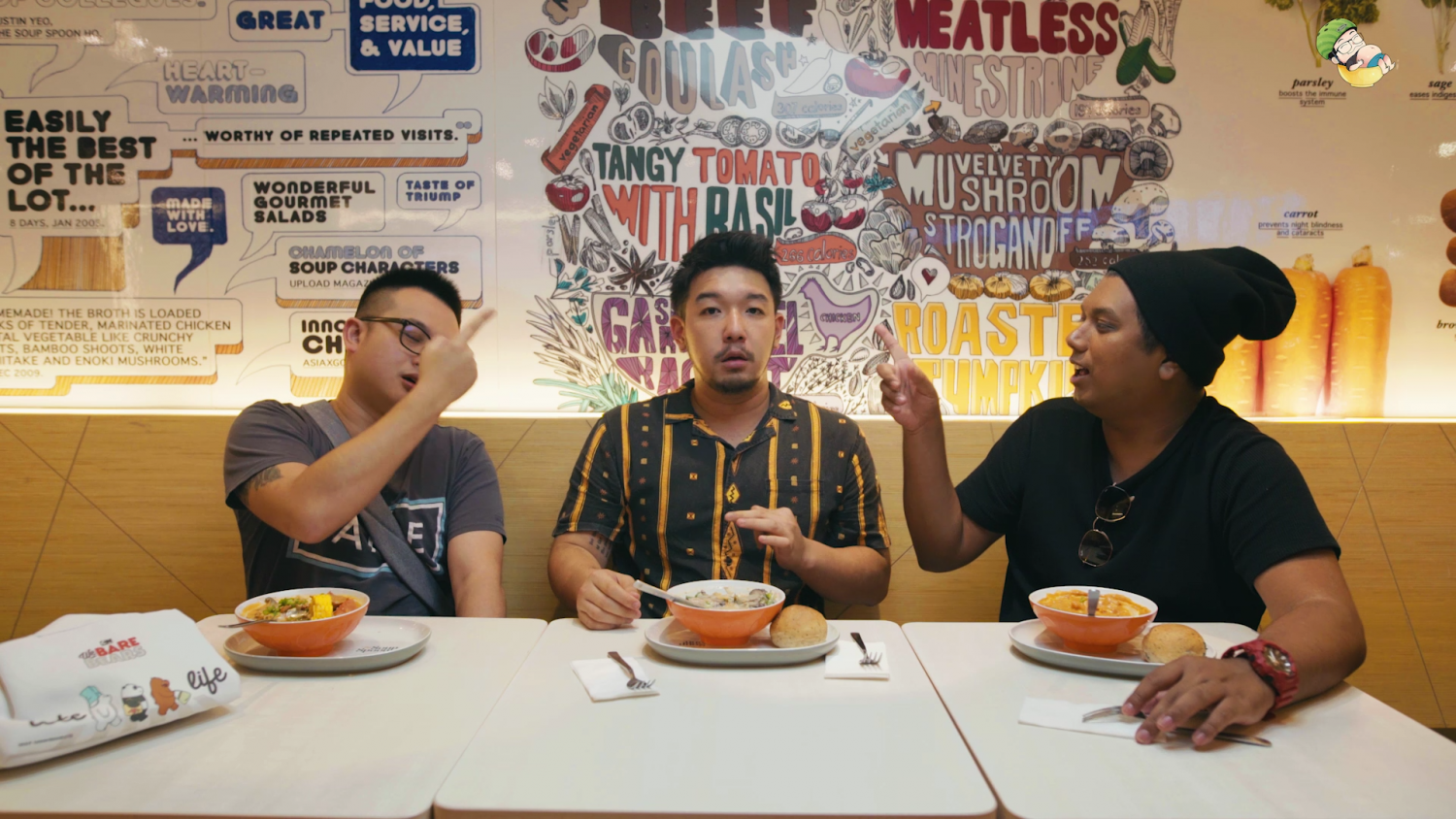 Wow, we are a big fan of Korean Army Stews and the Budae Jjigae definitely has us all hyped up. Let's hope this is good.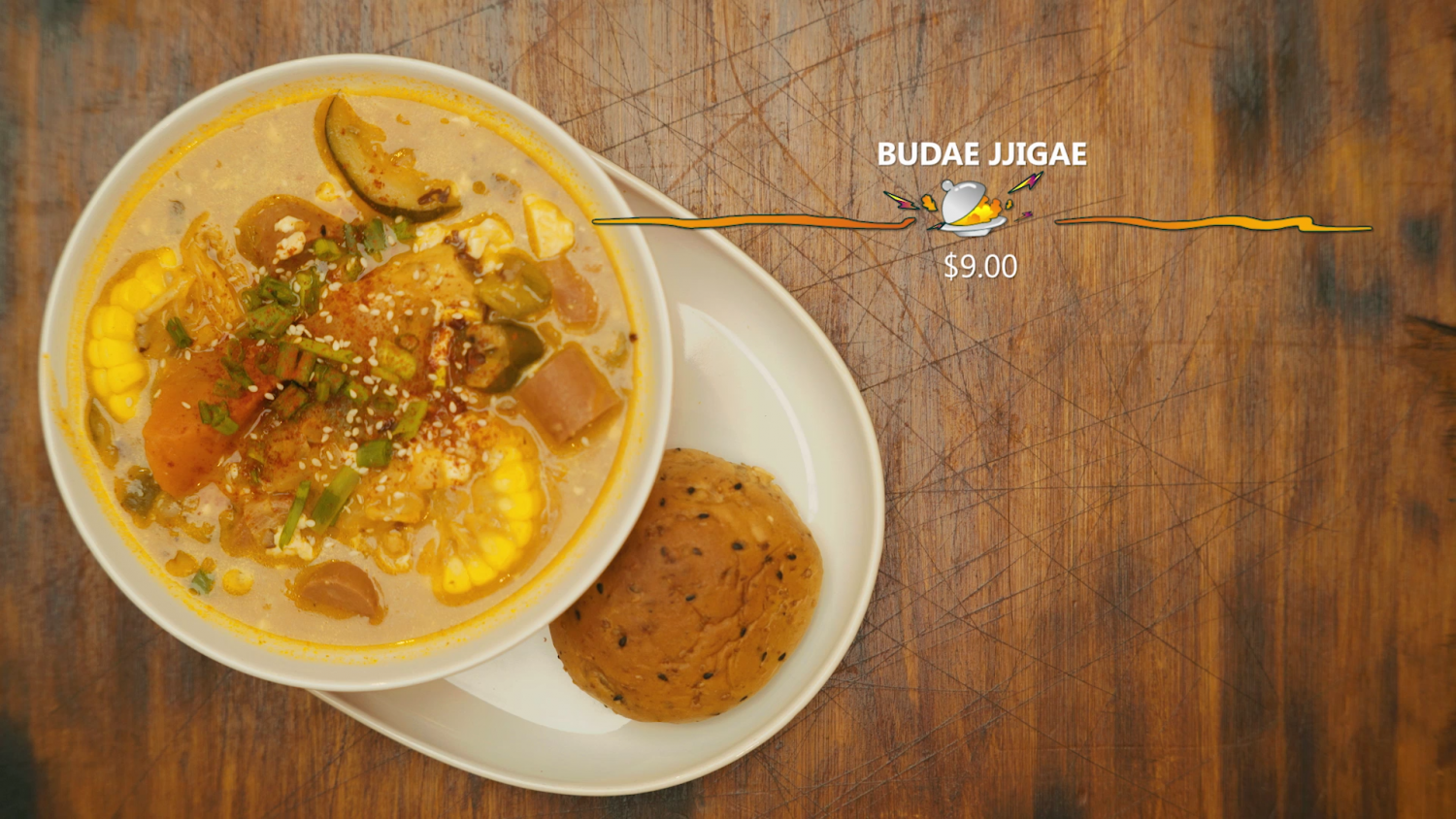 Soup Spoon's version of the Korean stew is a not as spicy as we expected. But it still gives you the kick in your throat. They added some sort of Korean spice in the soup but that's about it. Not the best since we tried better versions. But a commendable effort nonetheless.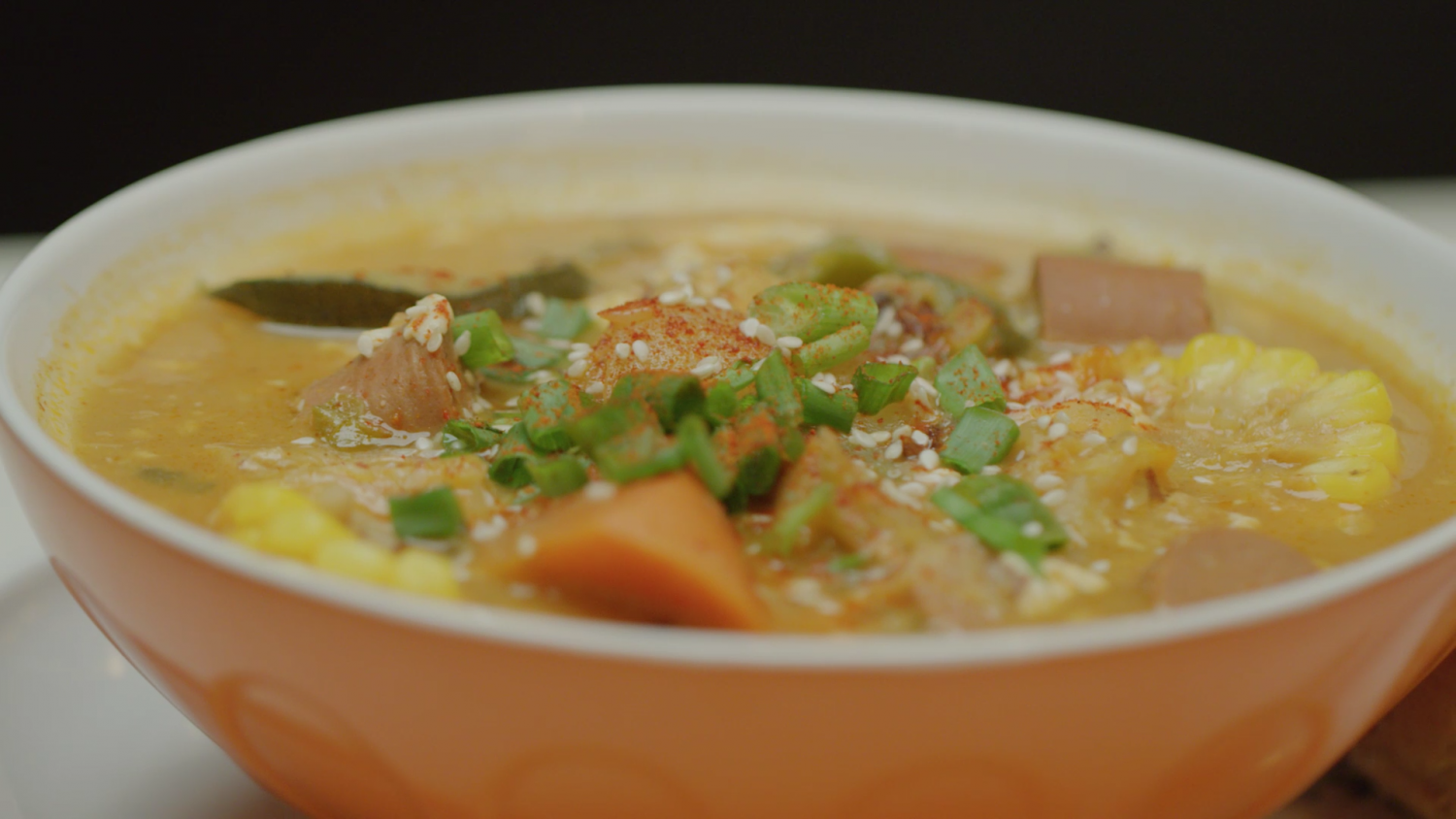 The Sumo-style Nabe is one interesting soup dish. It is very sweet and milky at the same time.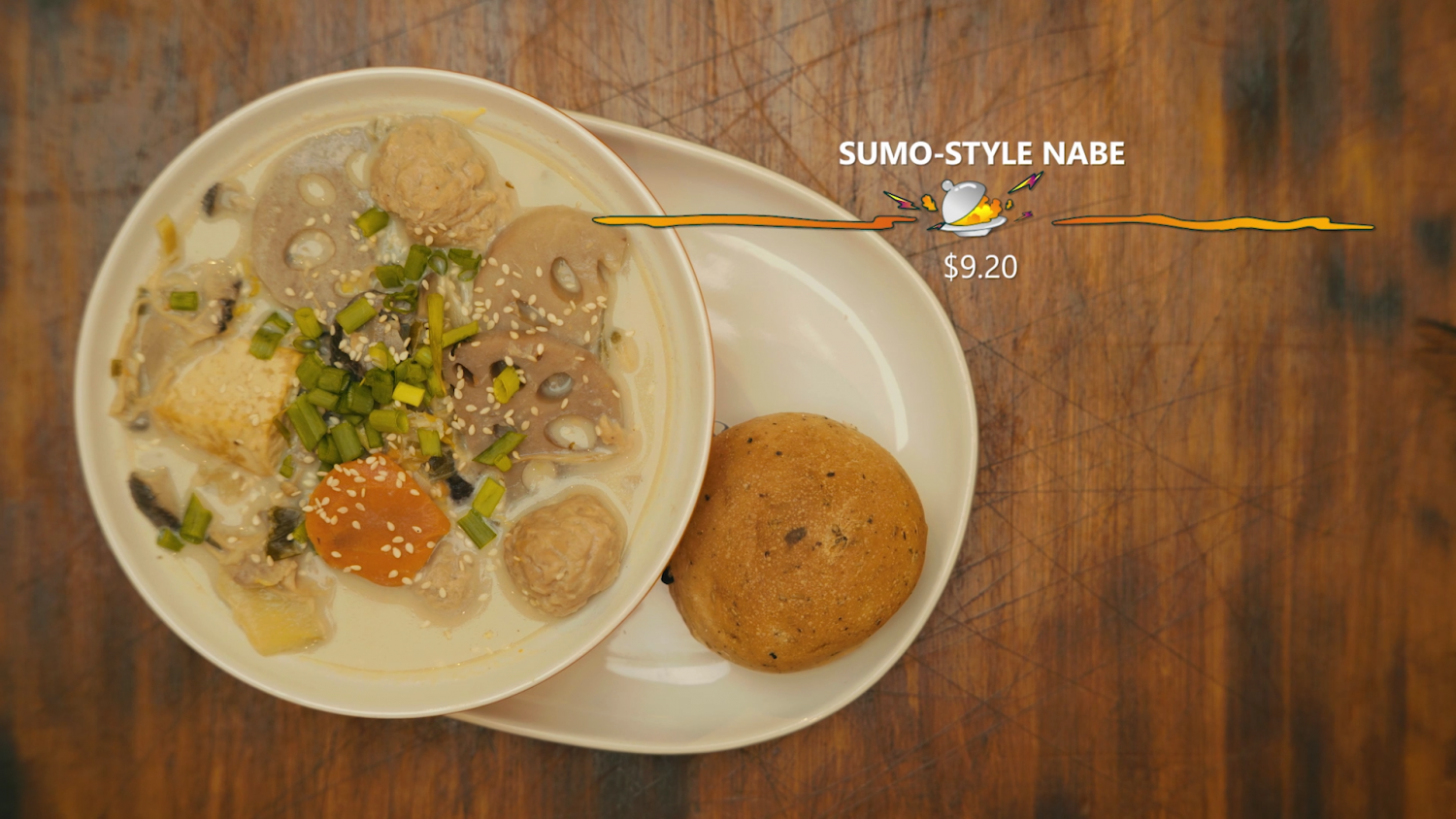 Feels like drinking soy milk but we can't wrap our heads around this sort of taste. We just don't understand!! Try it for yourself and you will know what we mean.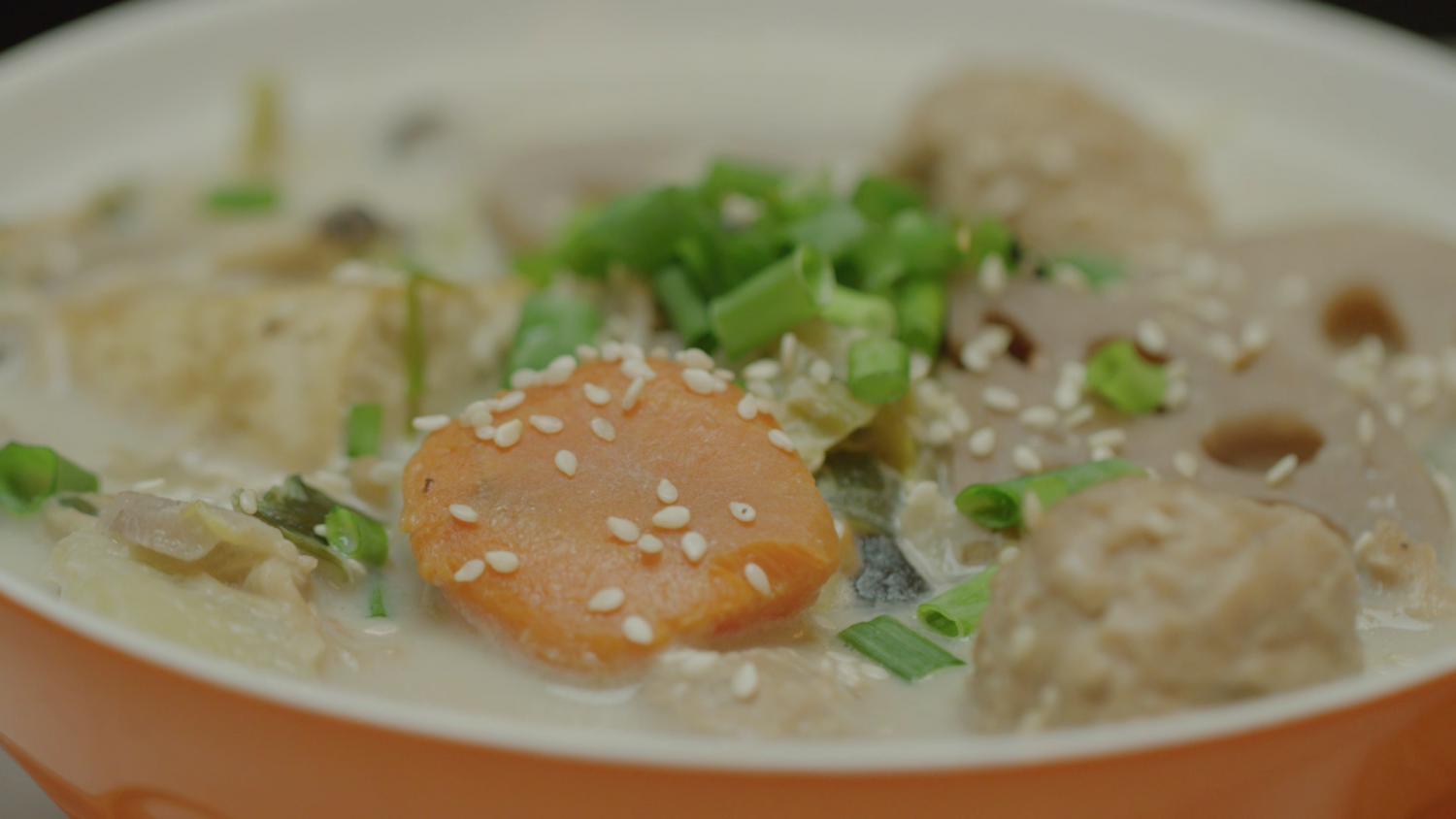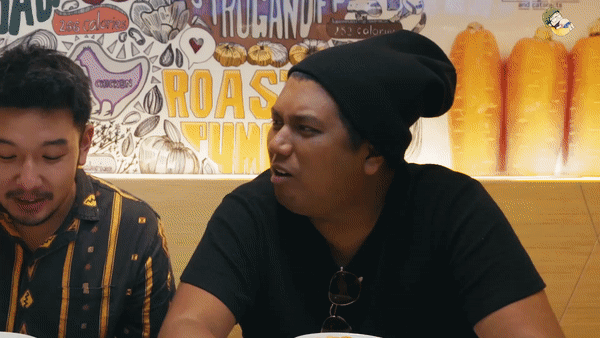 The Tikka Masala is another chef's special which really caught our attention. The texture of the soup is very thick and we feel it much less of a soup but more of a stew. So it taste much nicer when you eat it with the bread.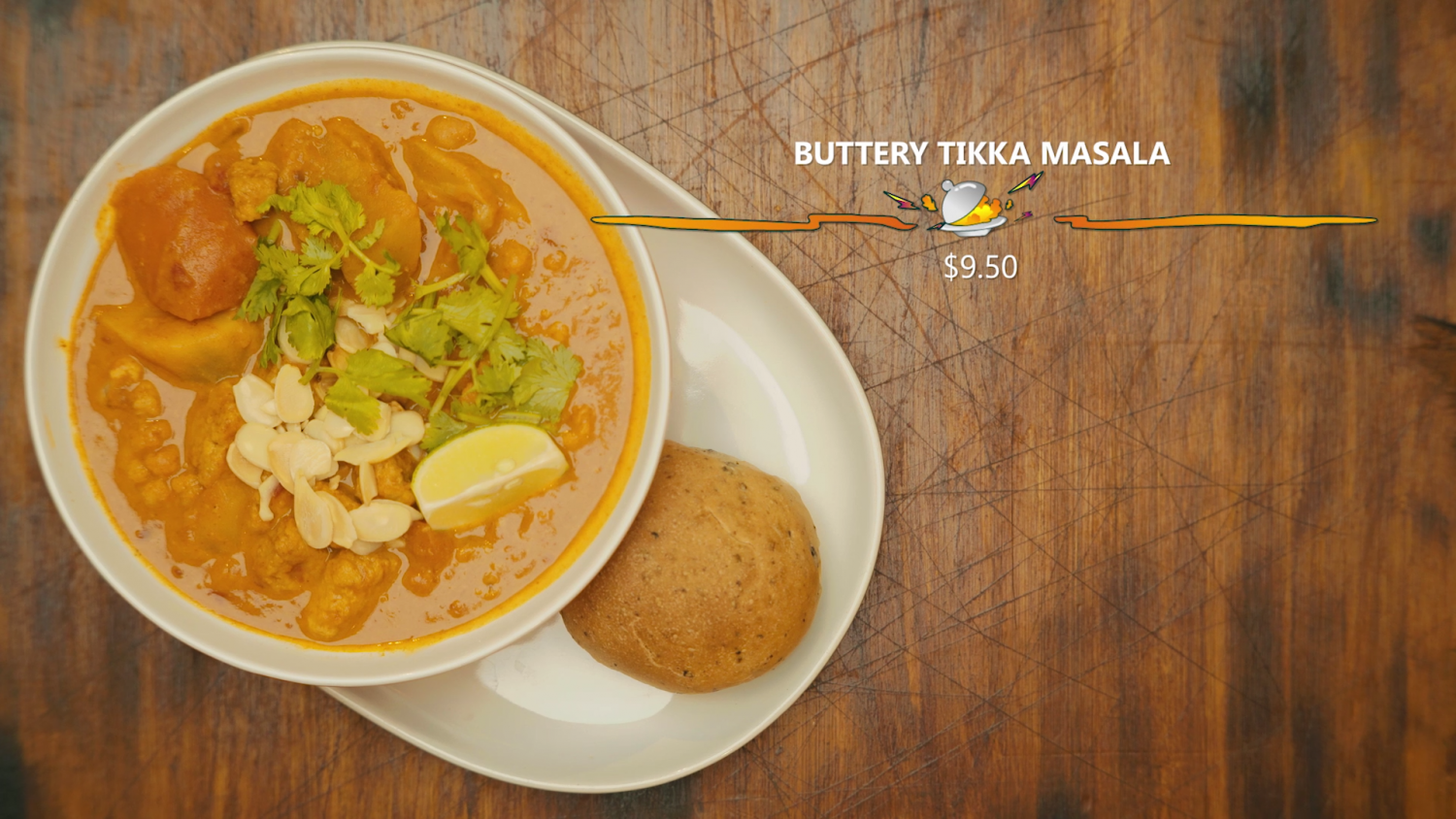 To our surprise, there is a whole lot of depth and flavours to the Tikka Masala. It taste spicy yet herbaceous the same time. We really like this one the best. Yums!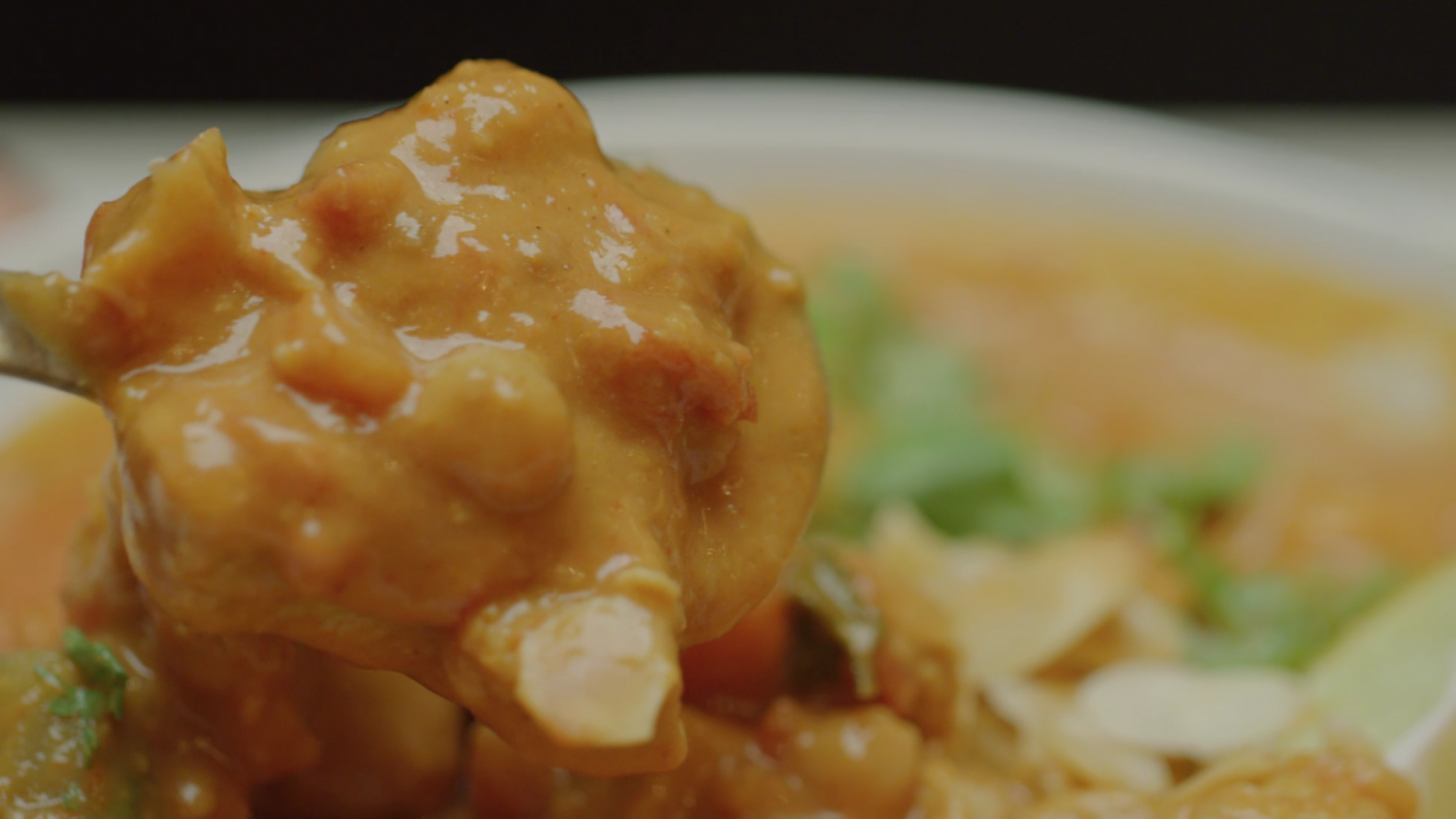 And here's a pro tip for you! If you come here and use the Fave app to pay, you will get a 3% rebate for some cash back! What a Deal, What a Steal!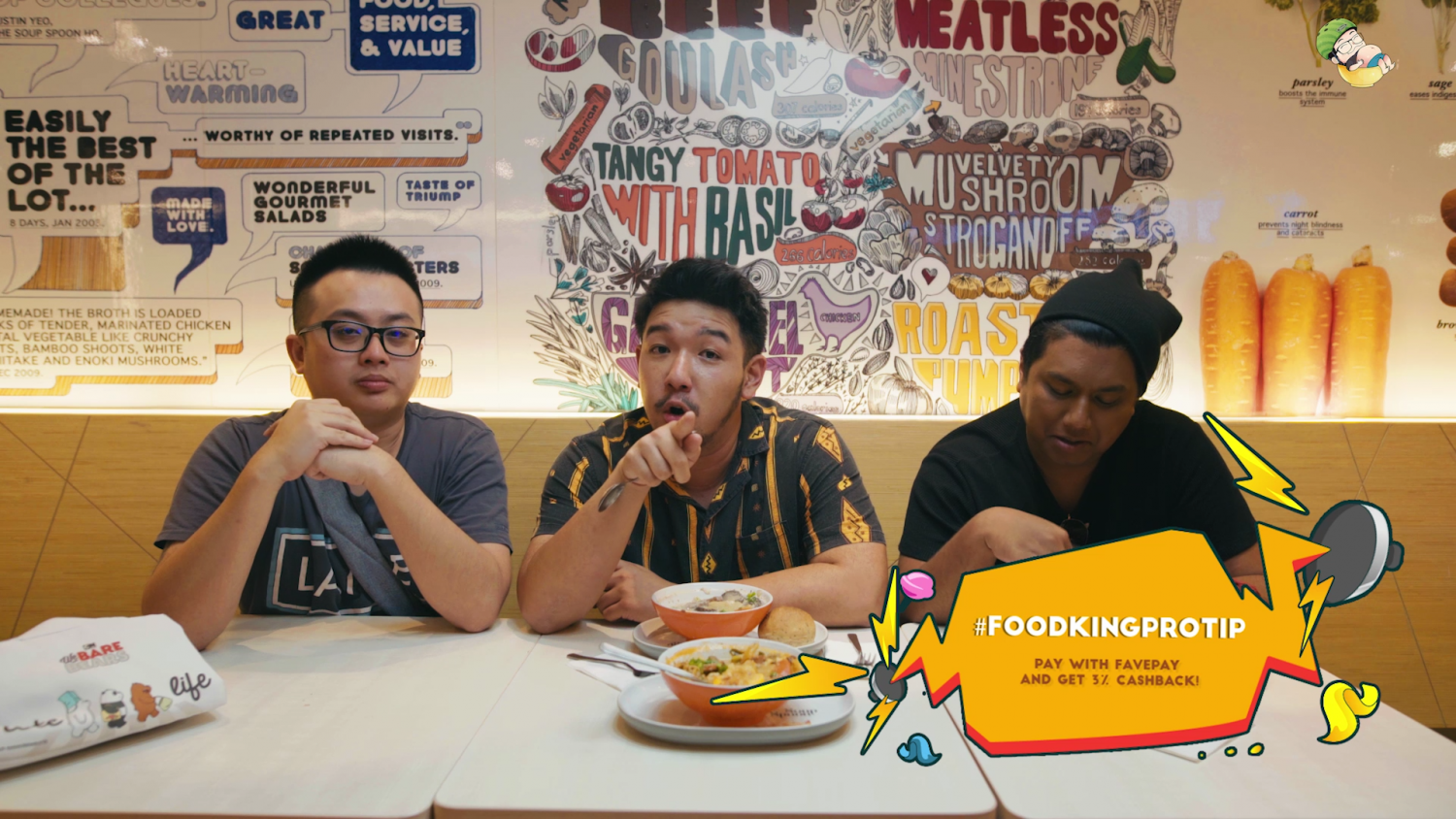 Ratings: 2.5 Stars
SOUP SPOON

8A Marina Boulevard, Marina Bay Link Mall, #B2-41/42/43 Singapore 018984
Mon – Fri, 10.30AM to 9PM
Sat, 11AM to 4PM
Our final soup destination of the day brings us to Dong Fong Fatt Kopishop in Bukit Merah where we will be trying 3 different double boiled soups from Lim Soup.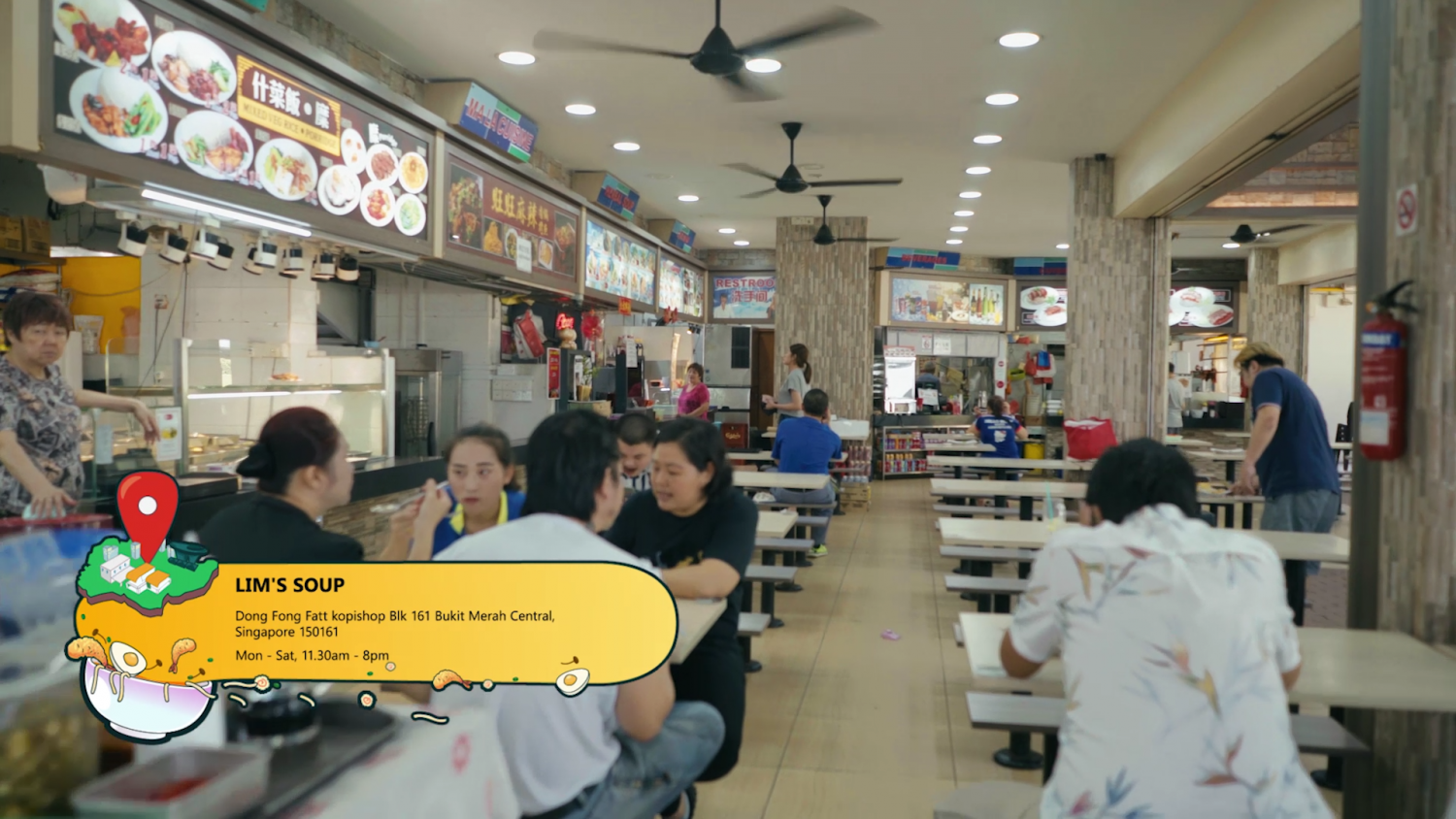 This stall specializes in soups with a variety of ingredients and flavours. You'll be amazed by what they actually put into their soup.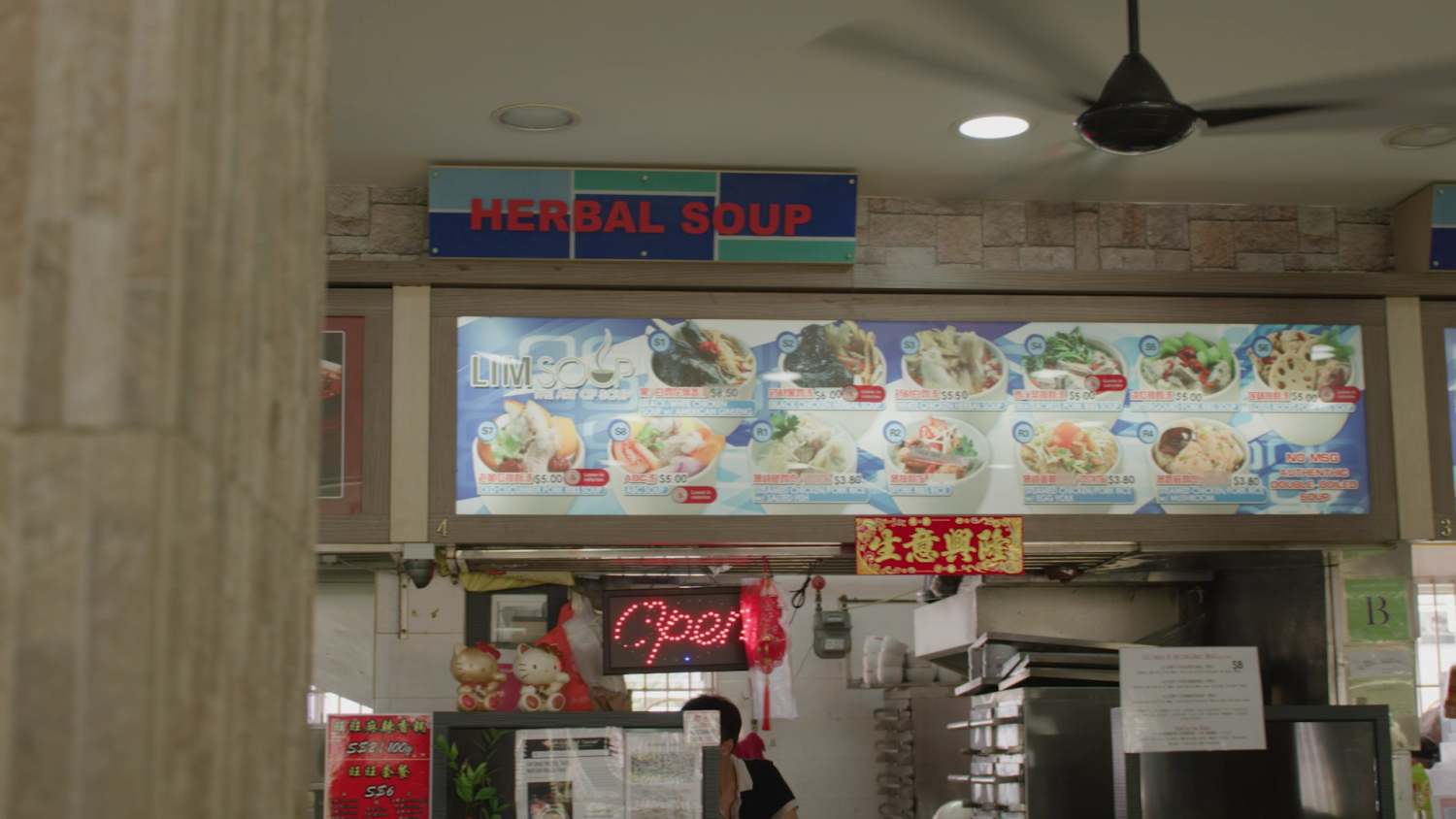 Let's get ready for some crazy soup extravaganza!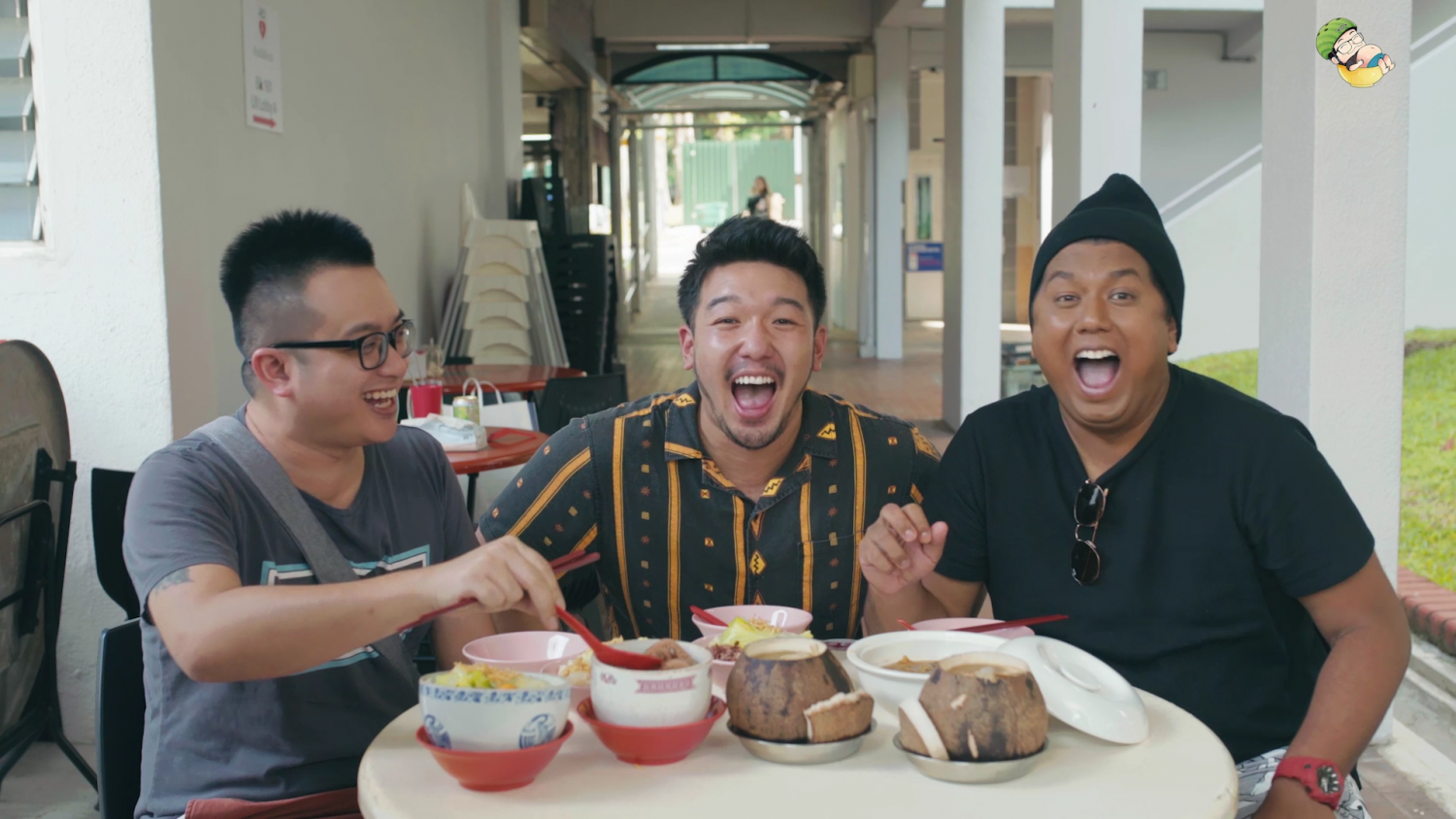 The Brazilian Mushroom, Chicken and Fish Maw is the most premium soup in the stall. There's a generous serving of quality Brazilian mushroom, a different kind of fish maw and bountiful of collagen in this one.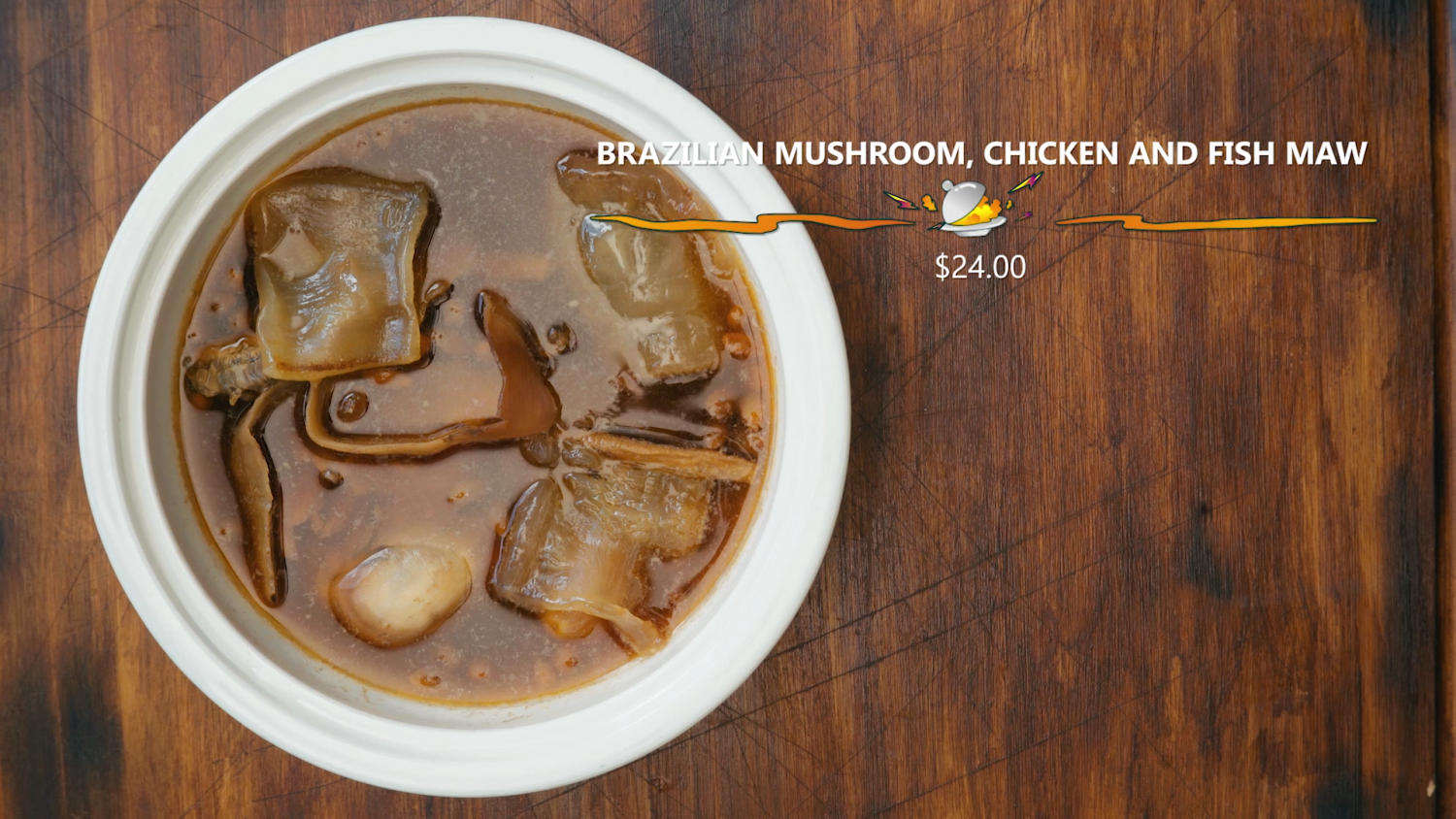 Woah, their fish maw is not the typical, cheap dry ones you find in most soup places. This one here is as legit as it gets. The texture and quality is so alien to us! We have never seen a fish maw like this before.
As for the taste of the mushrooms and fish maw, let's just say we should eat this for it's health benefits rather than the taste itself. Overall, a healthy and quality soup dish.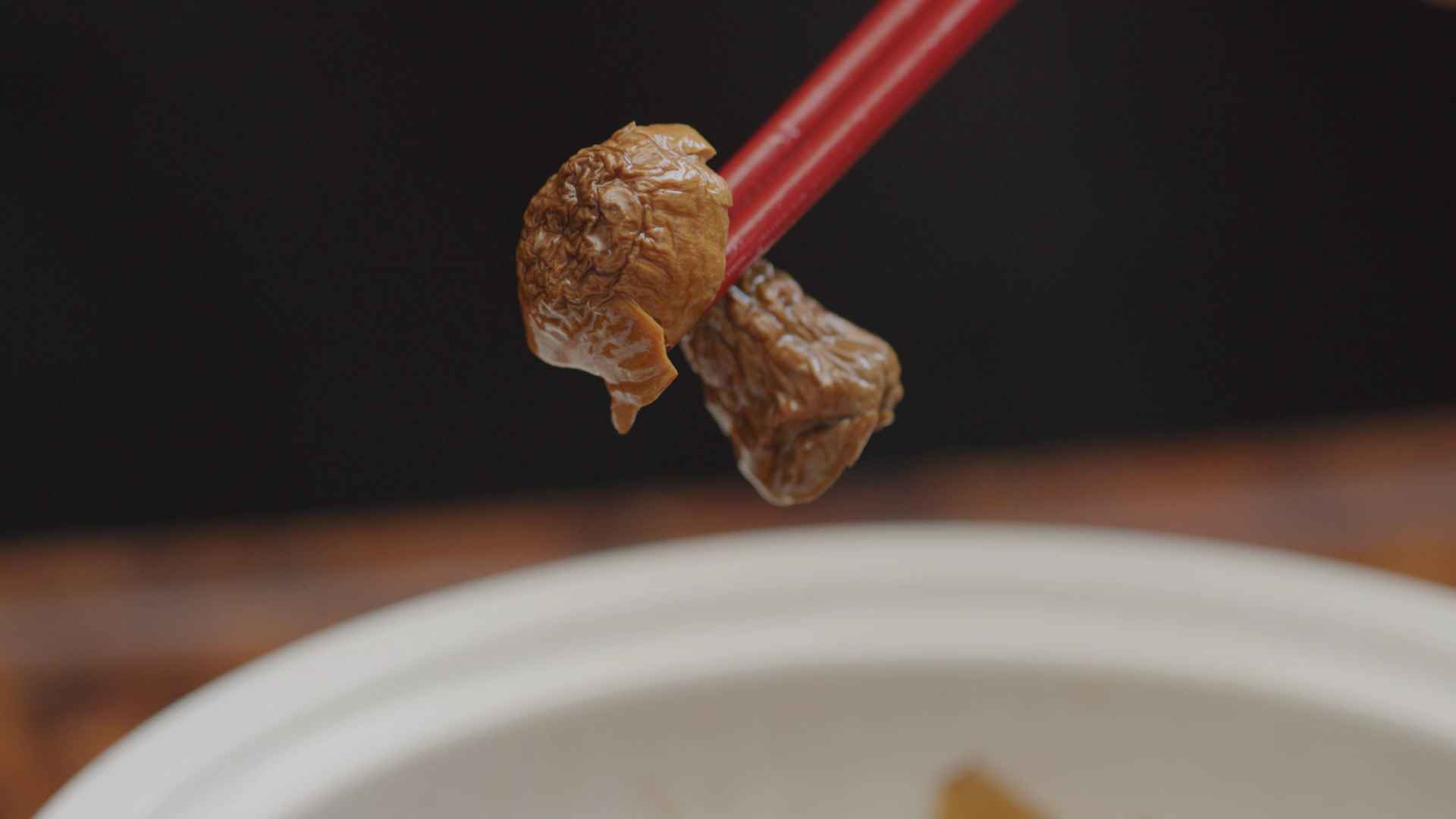 Now this is the soup that caught our attention and Dee couldn't comprehend what he is seeing. Why? Because there's chicken soup inside a coconut! What?! This doesn't make any sense!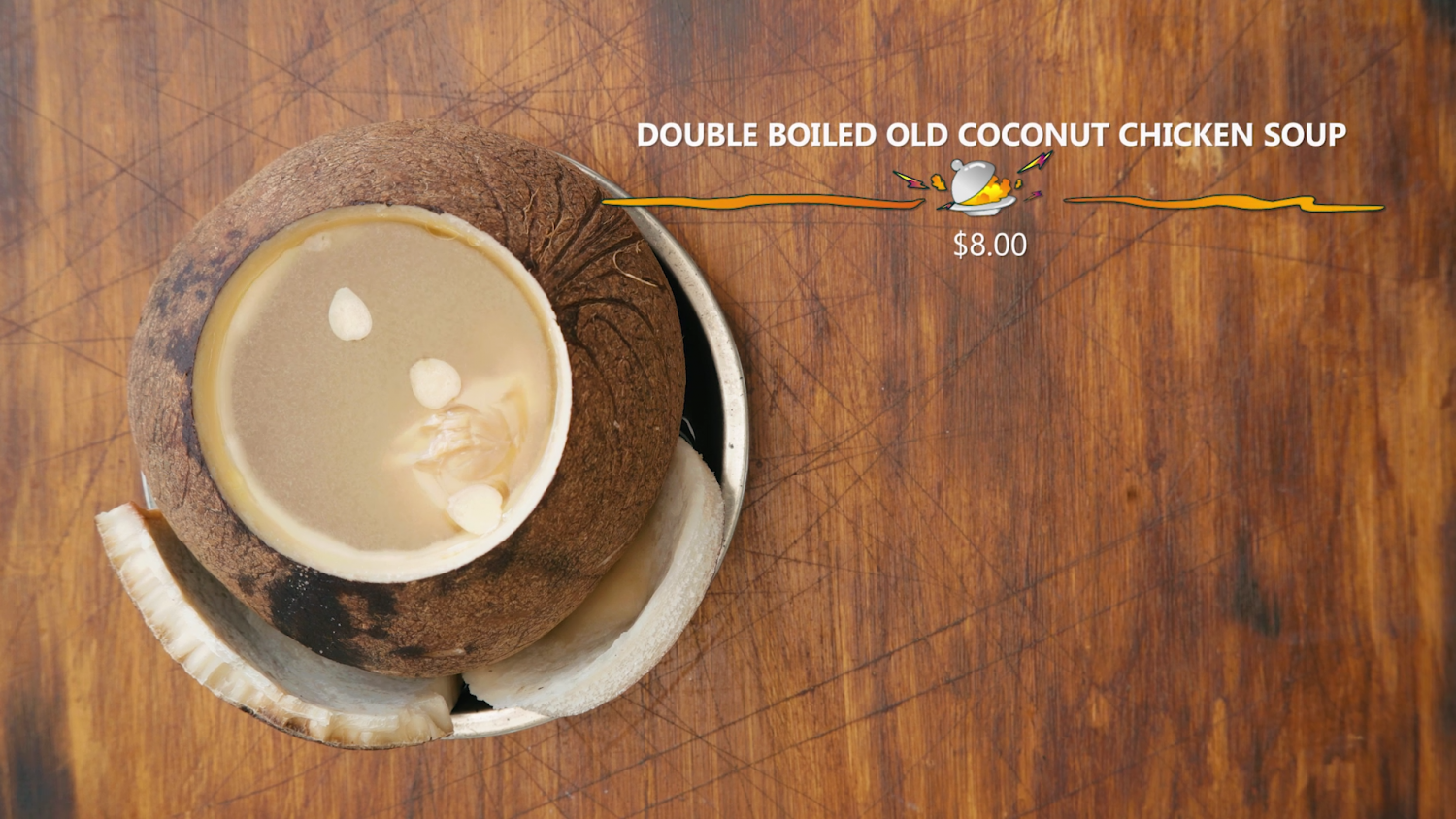 First of all, the presentation of this one is a sight to behold. The coconut used here is not your typical coconut but the very old ones.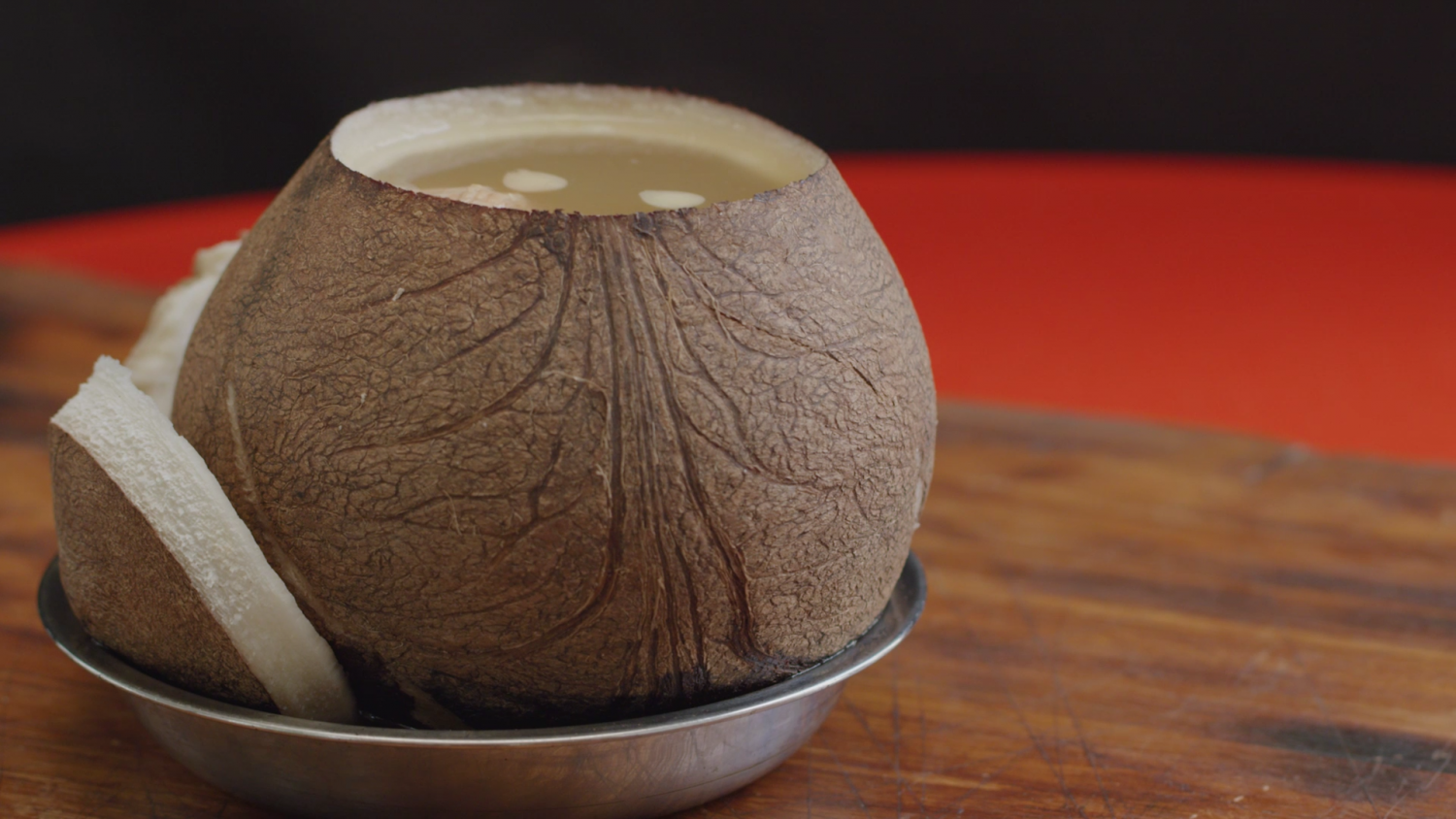 The soup has a nice mixture of sweet coconut and herbal taste. The sweetness of the soup comes from the herbs and chicken used to boil the soup. The This is no doubt a refreshing and nourishing soup dish.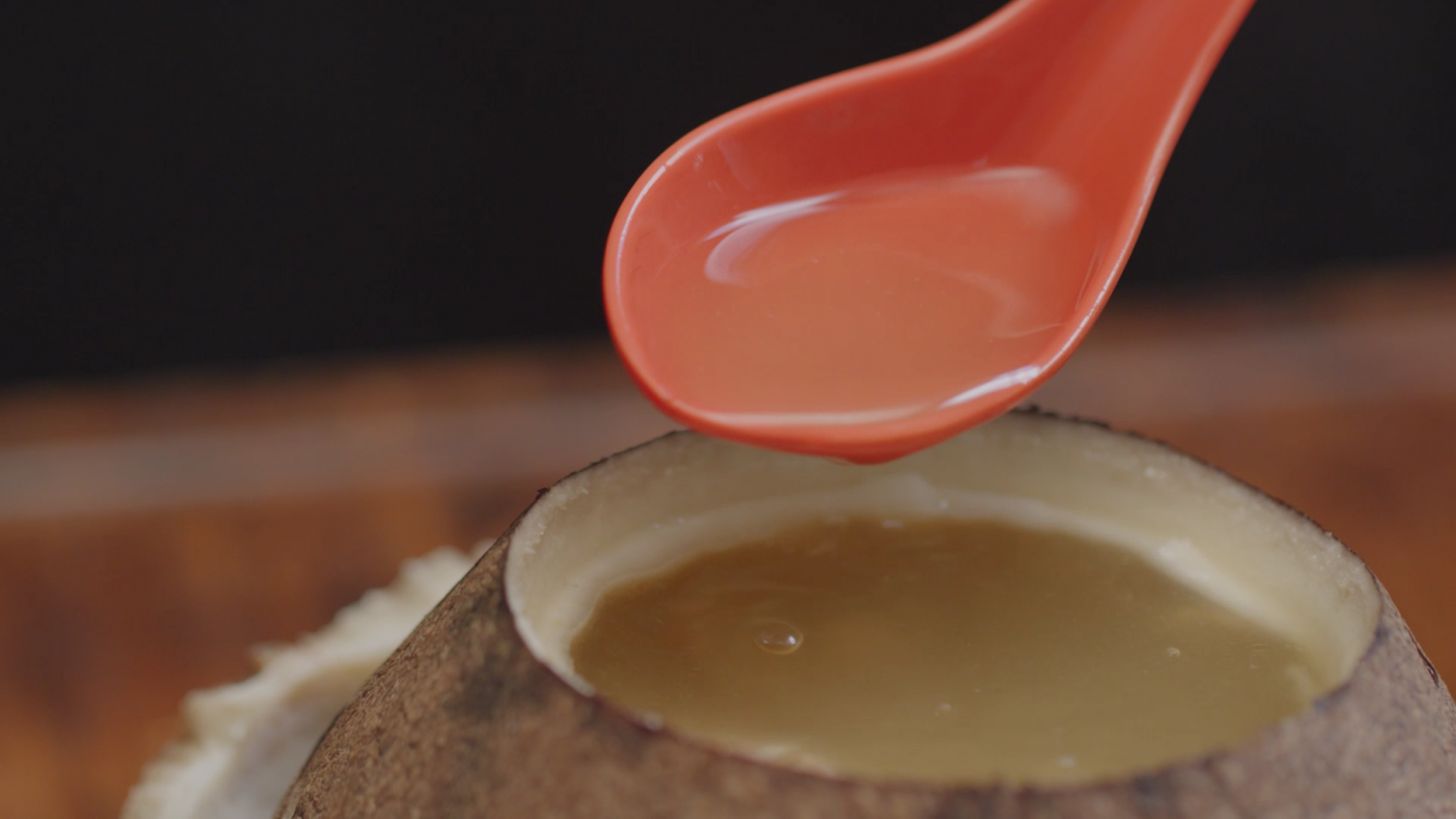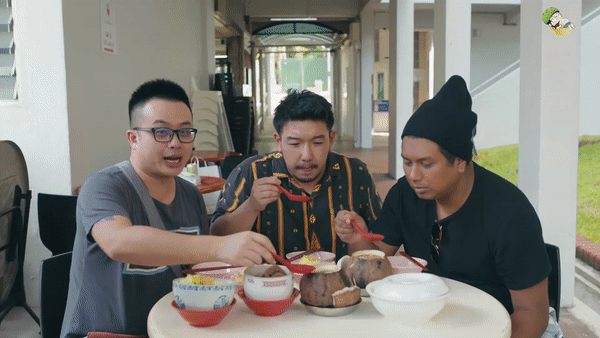 The last dish we will be trying is the Lotus Root and Pork Ribs Soup. As the name suggest, this is just like the other traditional double boiled soup we could find anywhere in Singapore.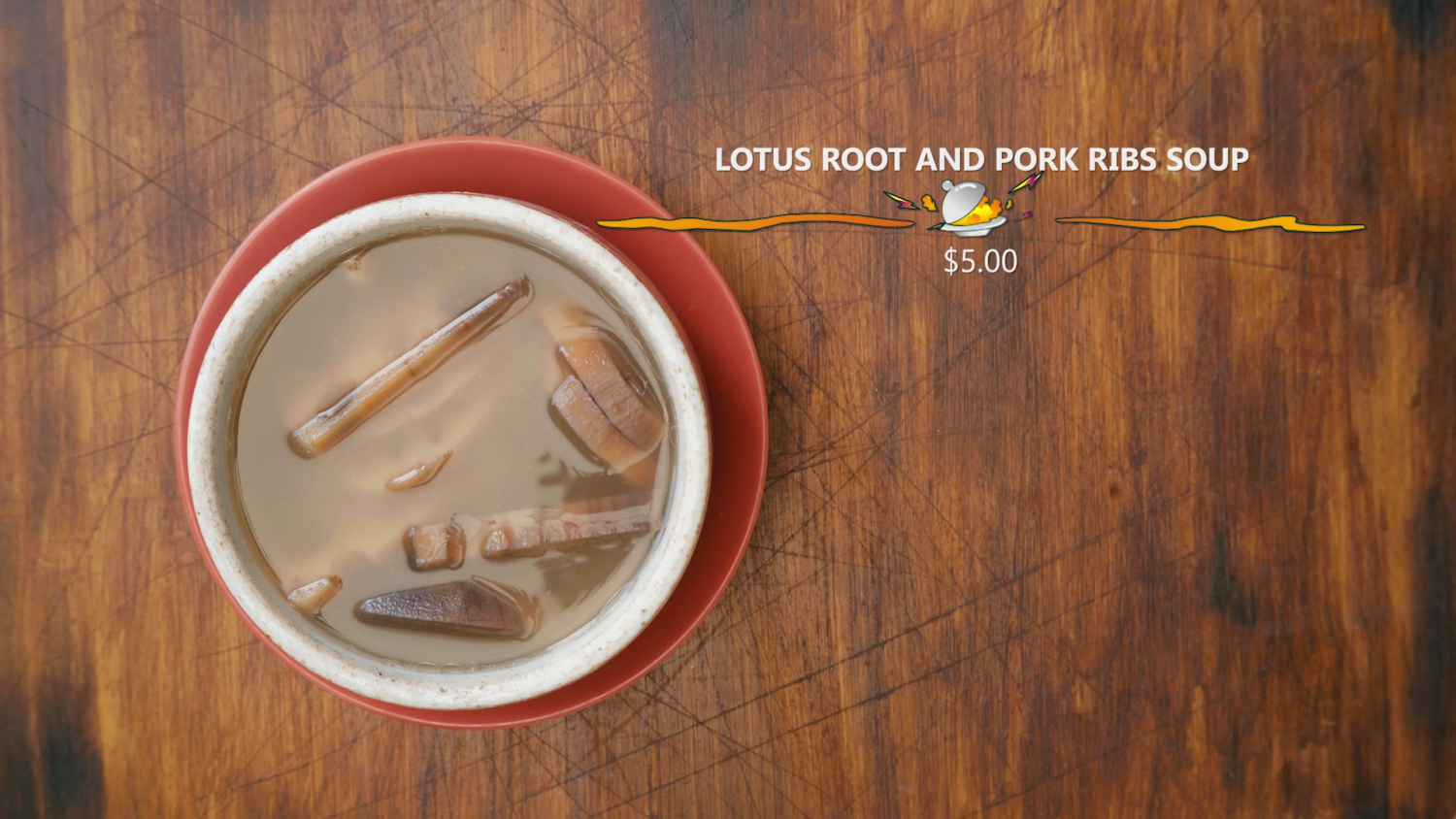 We've got to say as far as healthy food go, this is probably one of the better ones out there. You just can't go wrong eating this. If you are not the kind of person who likes soup or herbal sweet taste, you might not like this place as much.
Ratings: 2.5 Stars
LIM'S SOUP

Dong Fong Fatt Kopishop Blk 161 Bukit Merah Central, Singapore 150161
Mon – Sat, 11.30AM to 8PM
And here's our Top 3 Picks of the Day!
Ryan's pick – Hua Xing Bak Kut Teh
Aiken's pick –  Hua Xing Bak Kut Teh
Dee's pick – Coconut Chicken Soup from Lim's Soup
And there you have it! All the best soup we can find to soothe our sick stomach. Thank god we feel so much better now. It actually works! So much so we started doing some wacky hand poses, just because we can. Click our video below to see more funny reactions of Dee and his soup tasting adventures!