It's Fridayyyyy and welcome to our latest episode of Food King! And today we are going to have another hawker episode. But this time, we will be swimming the oceans to bring you a variety of seafood gems thats bound to drown you in seafoody delight. Under the sea, under the sea. Come and eat nice seafood with me…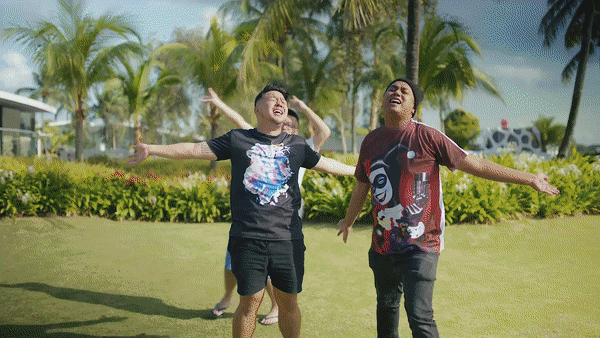 We are now here at Fu Xiang Signatures once again! Yes we are back here once more and this time, we will be trying something new. Can you guess what is it? Here's a song for a hint: Assam-times I laugh, sometimes I cry. Assam-times I cringe a lot, when Aiken tries to joke then we Assam-times die, Assam-times cry…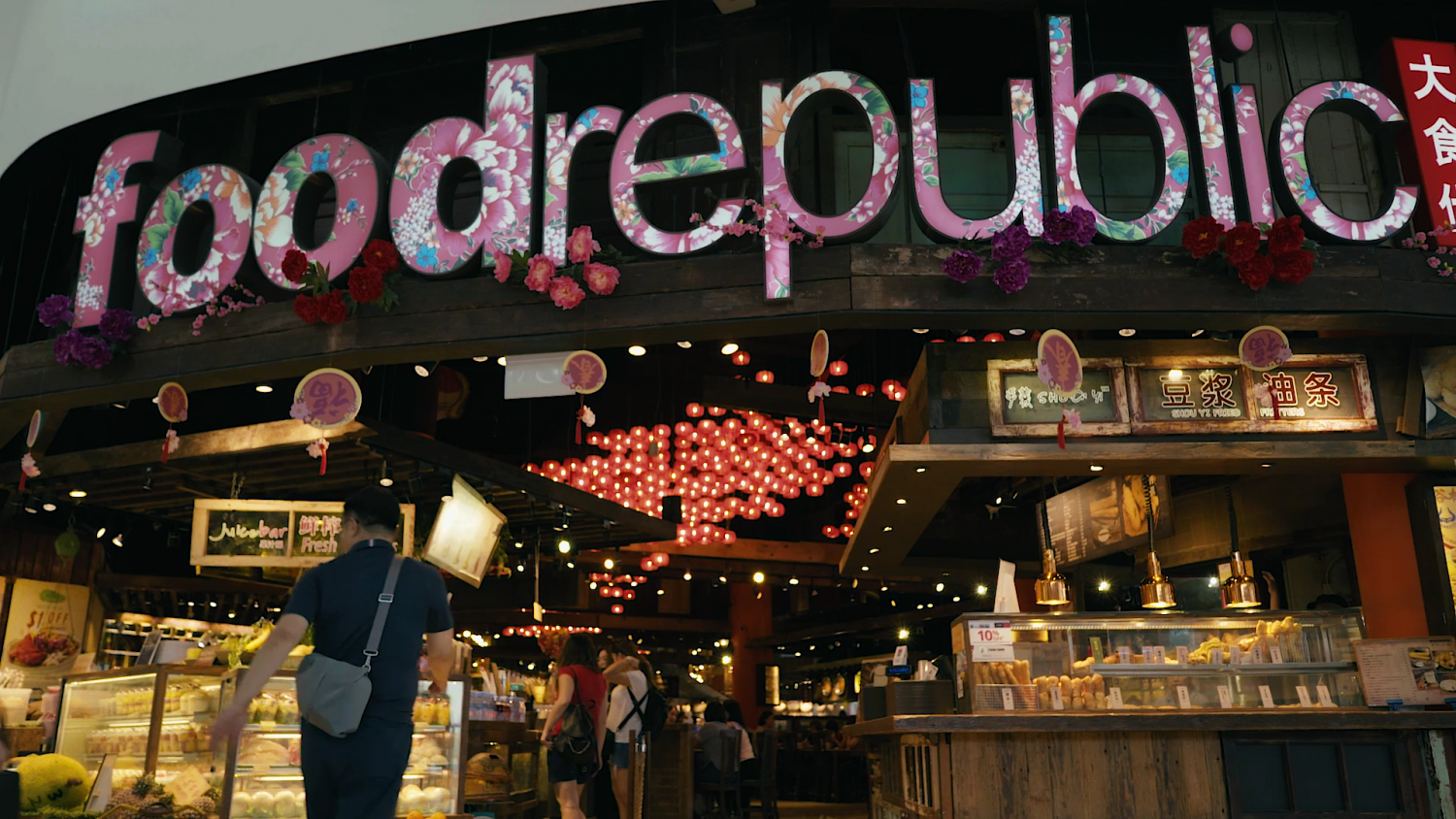 This is Fu Xiang's Signature Curry Assam Prawns. And in this big pot of curry, there's a generous serving of tanghoon, tiger prawns, lady's finger, brinjal and chilli. First of all, the claypot size and servings is really big! Super value for money especially for this price point.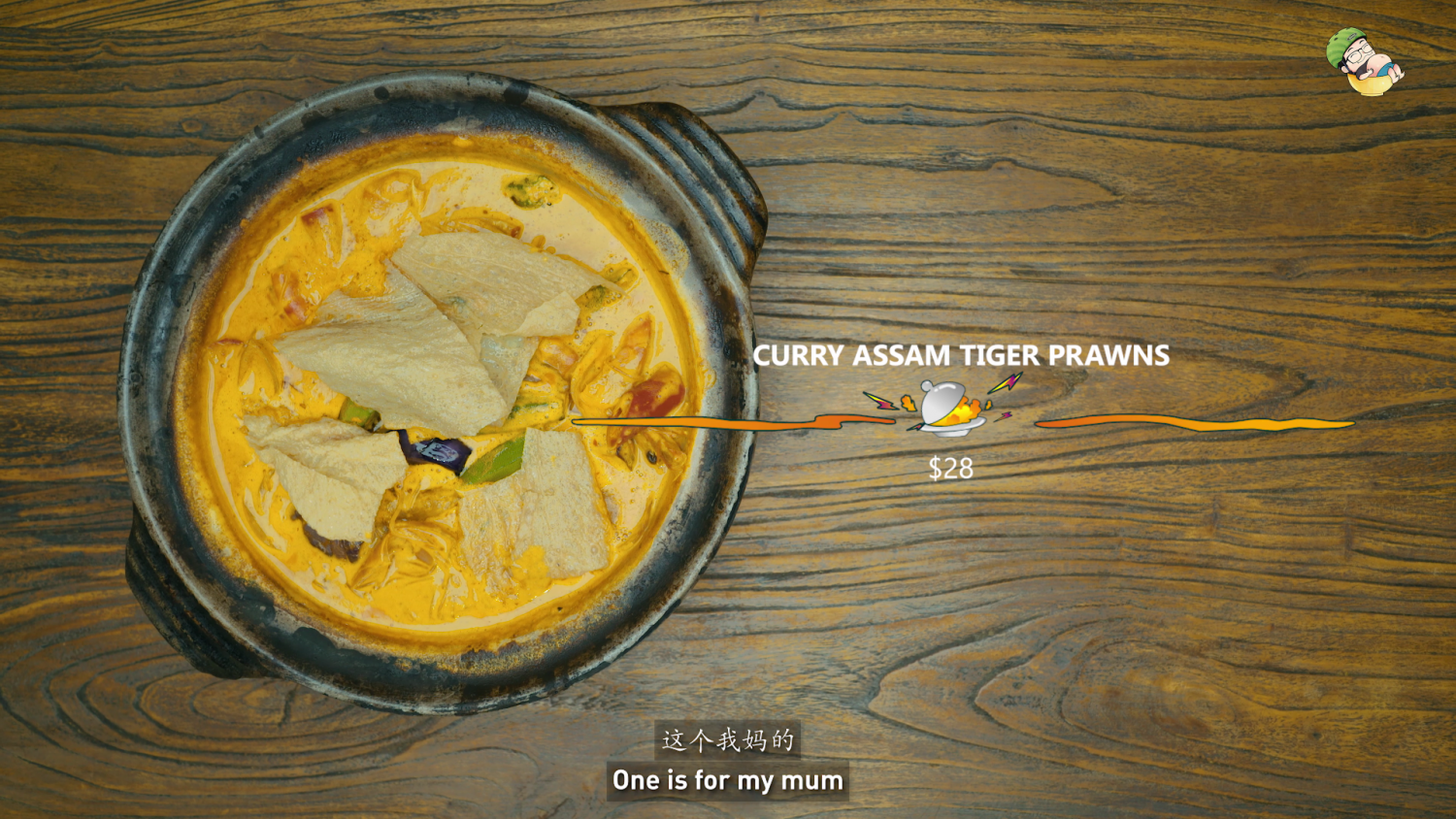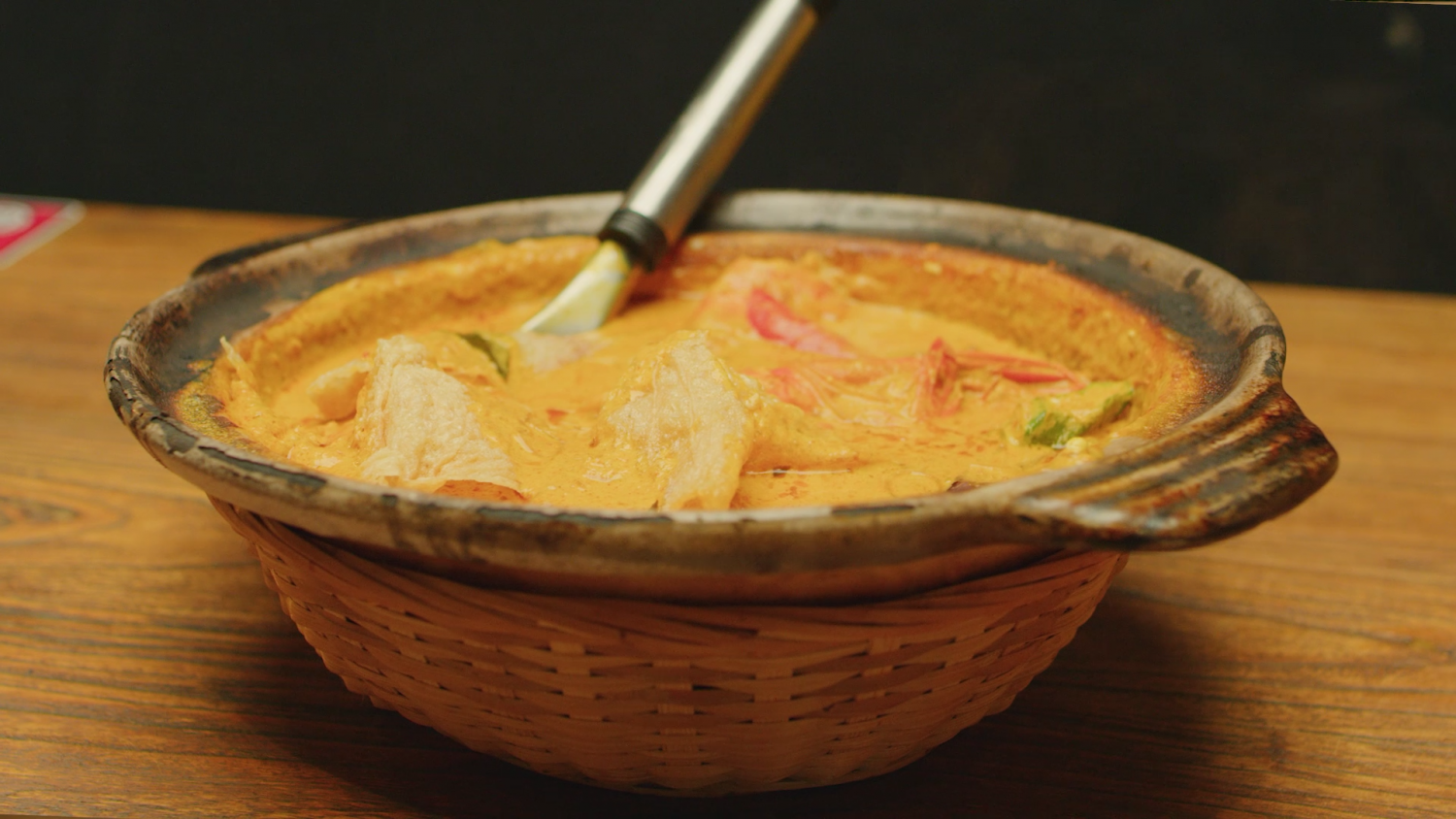 Tanghoon soaked in spicy Assam curry. Yummy!
Love eating prawns? Then this one's for you.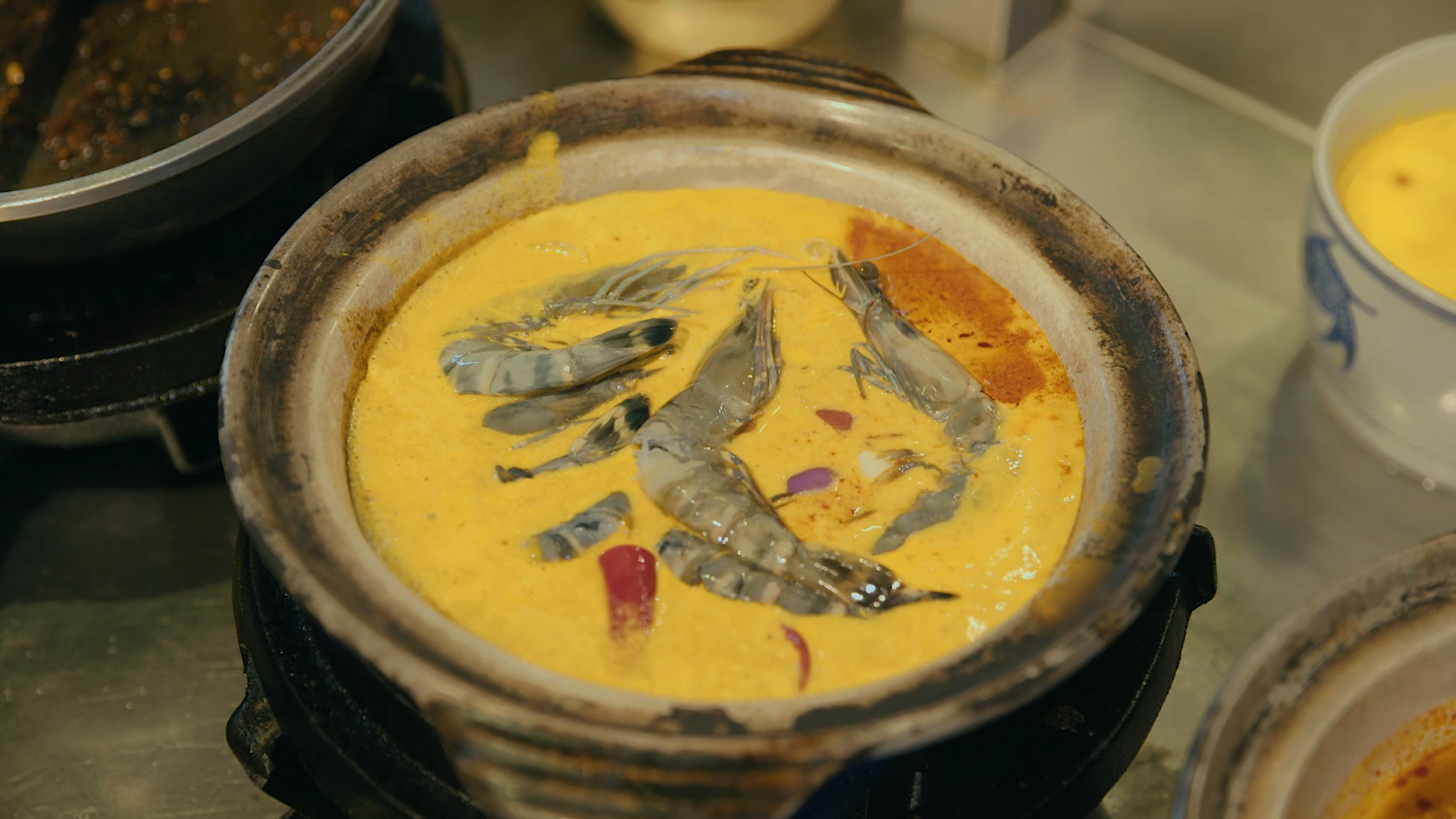 The prawns are big and fresh and compliments very well with the texture of the Assam curry.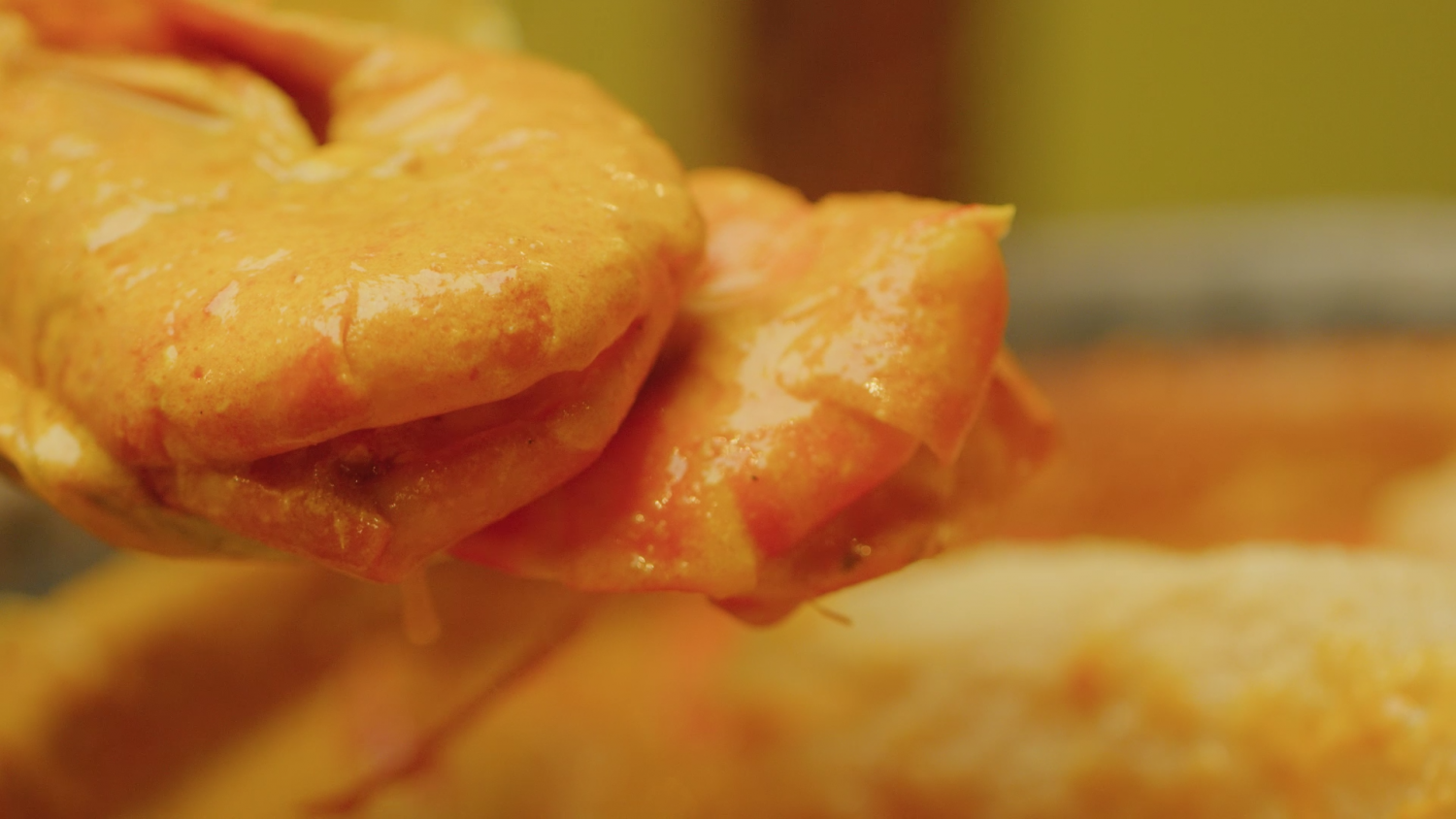 The curry also comes with a tangy, aromatic note of spice. Texture is also thick and not too creamy. The generous portion of Tiger prawns in the piping hot broth creates a delicious umami, seafood-sque sweetness that we really like.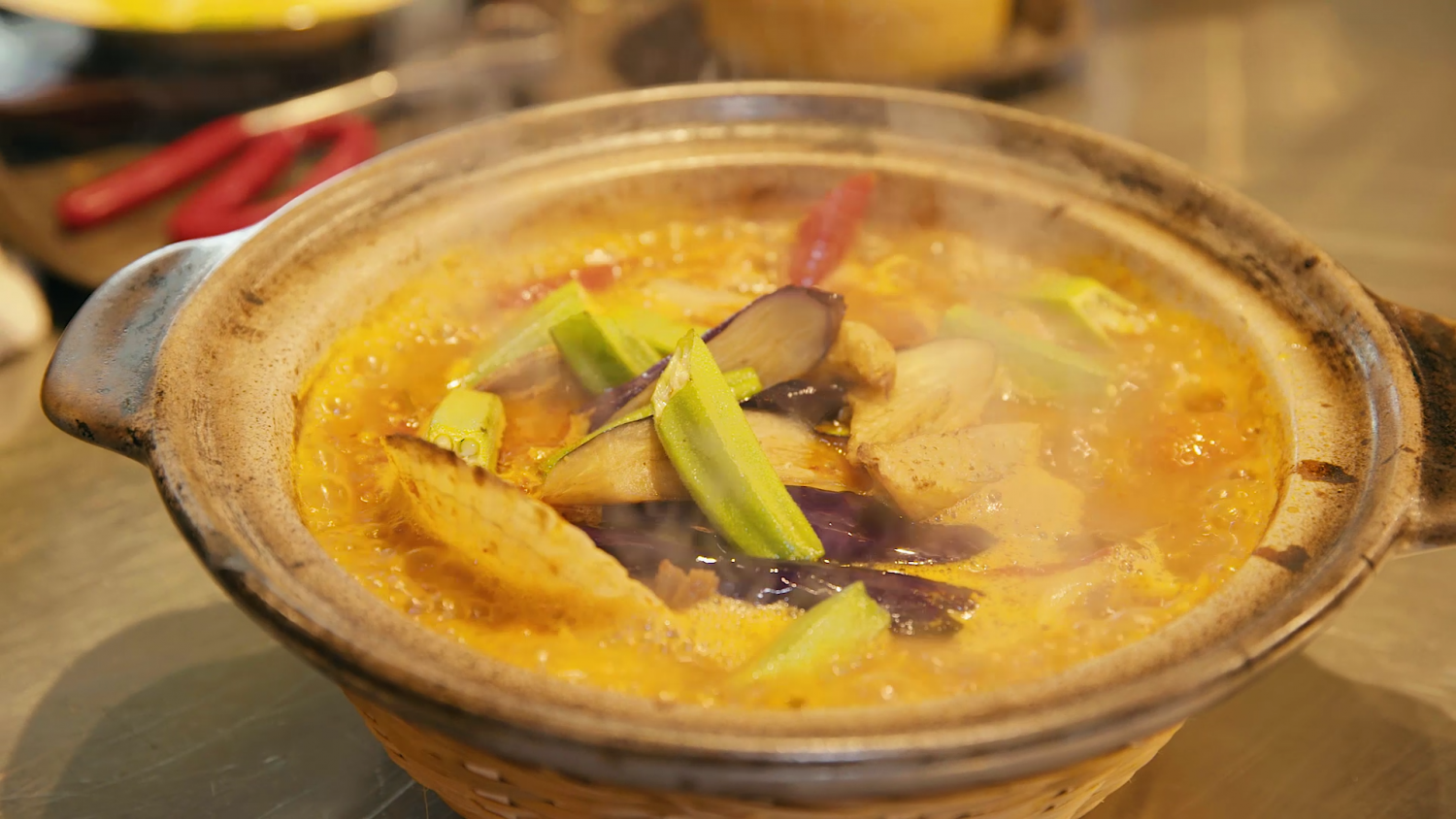 This next one is the seafood version of the Assam curry. We really feel it's super worth it, especially if you like seafood. There's a ton of ingredients in this big pot, such as prawns, scallops, mussels, clams, lady's finger, brinjal and chilli.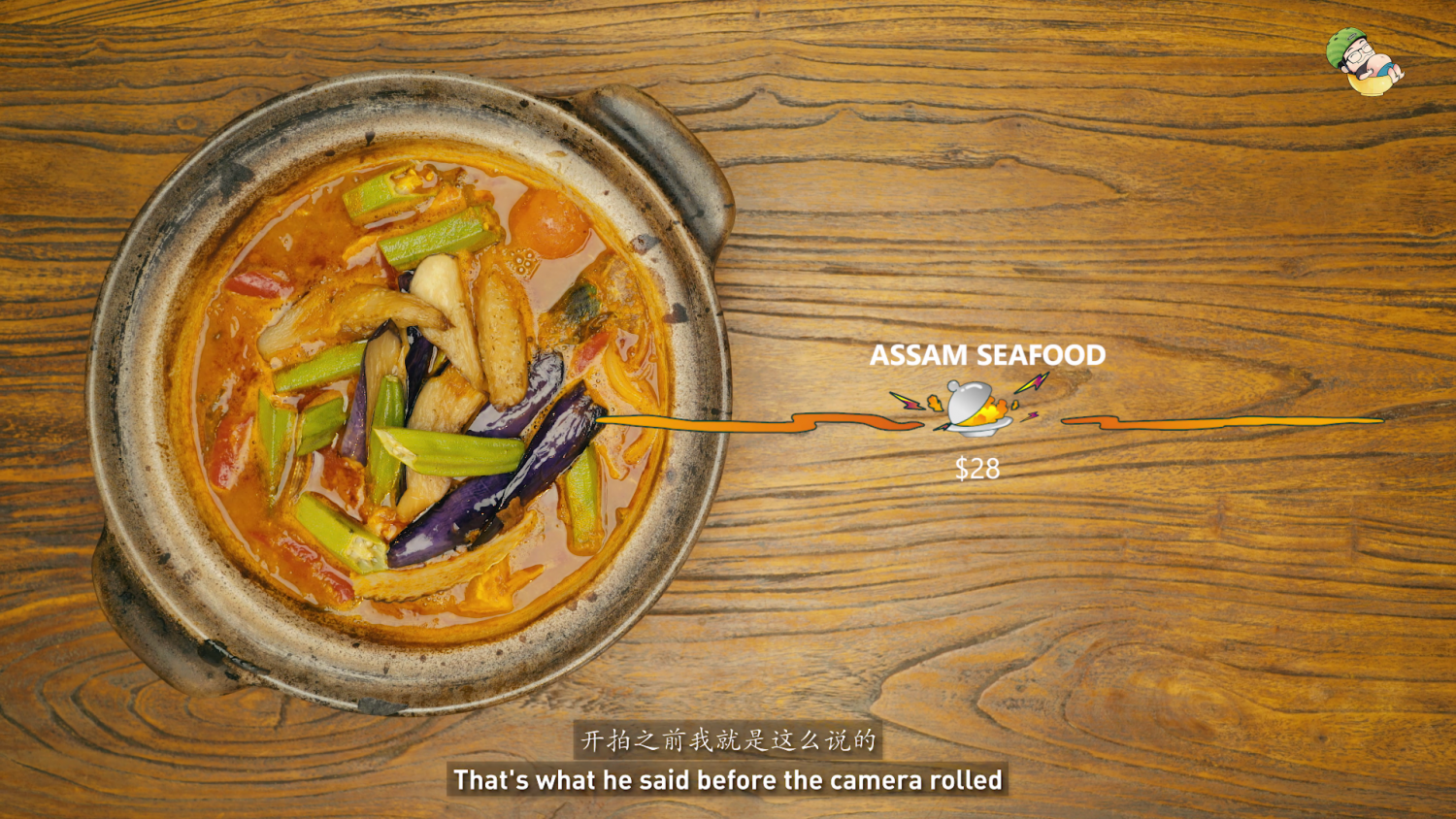 The Assam curry is not as thick as the Assam prawn. However, it is creamier, richer and more sour. It still packs a punch alright – It's damn spicy and has a good kick. We really like it!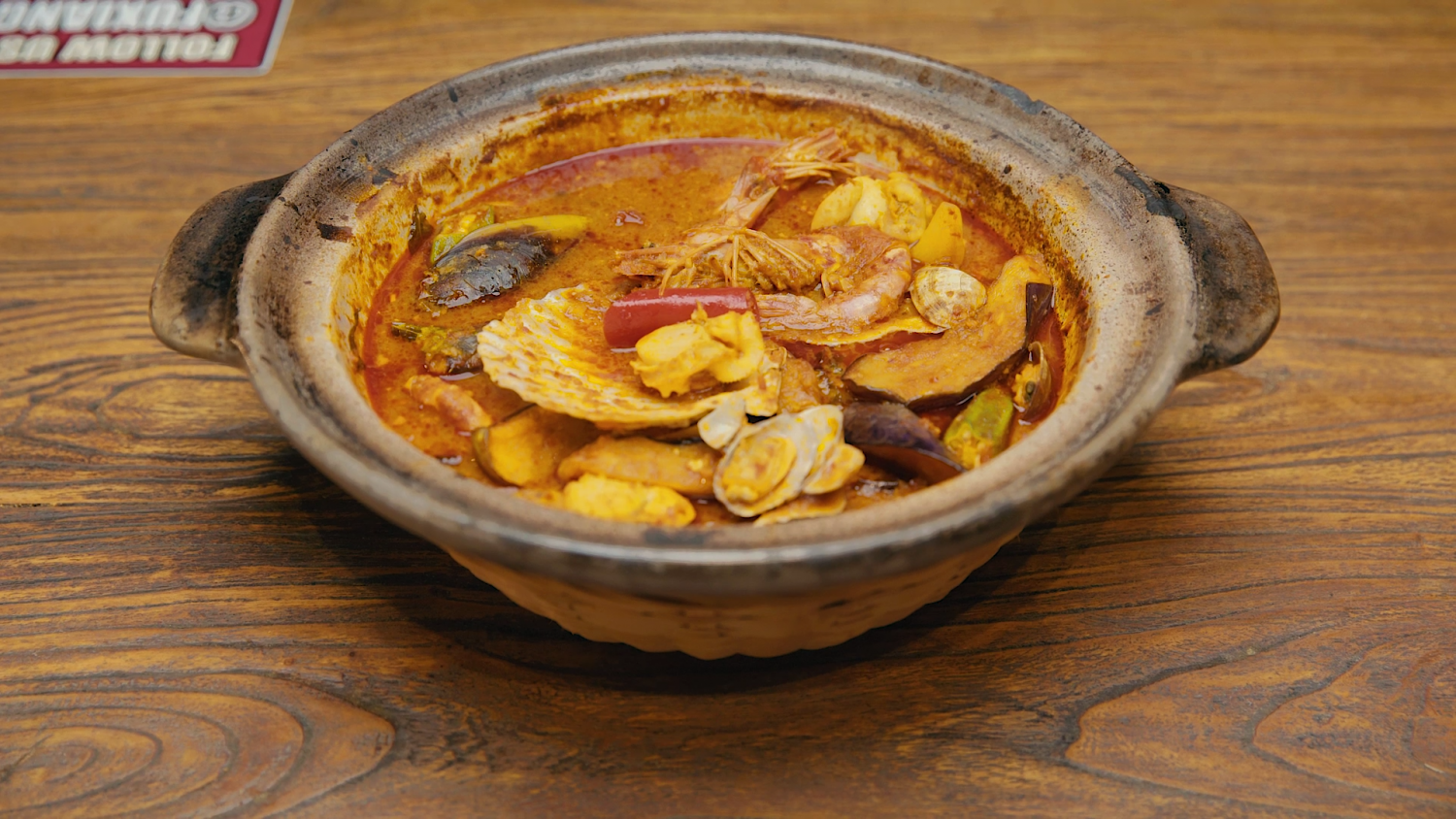 There's a plethora of seafood goodness in here. Try it if you are a seafood lover. Just make sure you can take the spiciness too.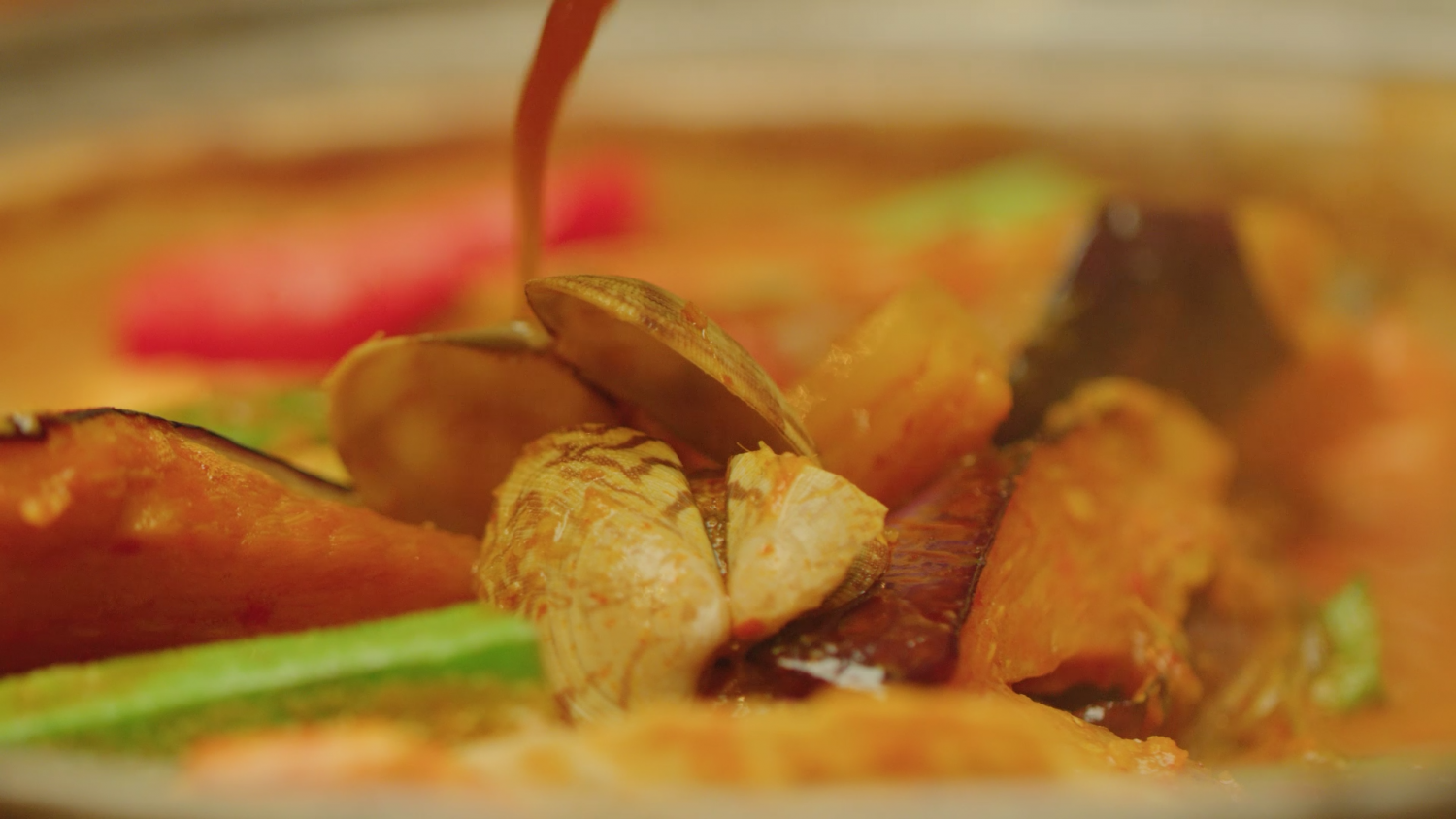 We really like the sweetness of the seafood in the broth thanks to the prawns. They are oh-so-juicy juicy and sweet.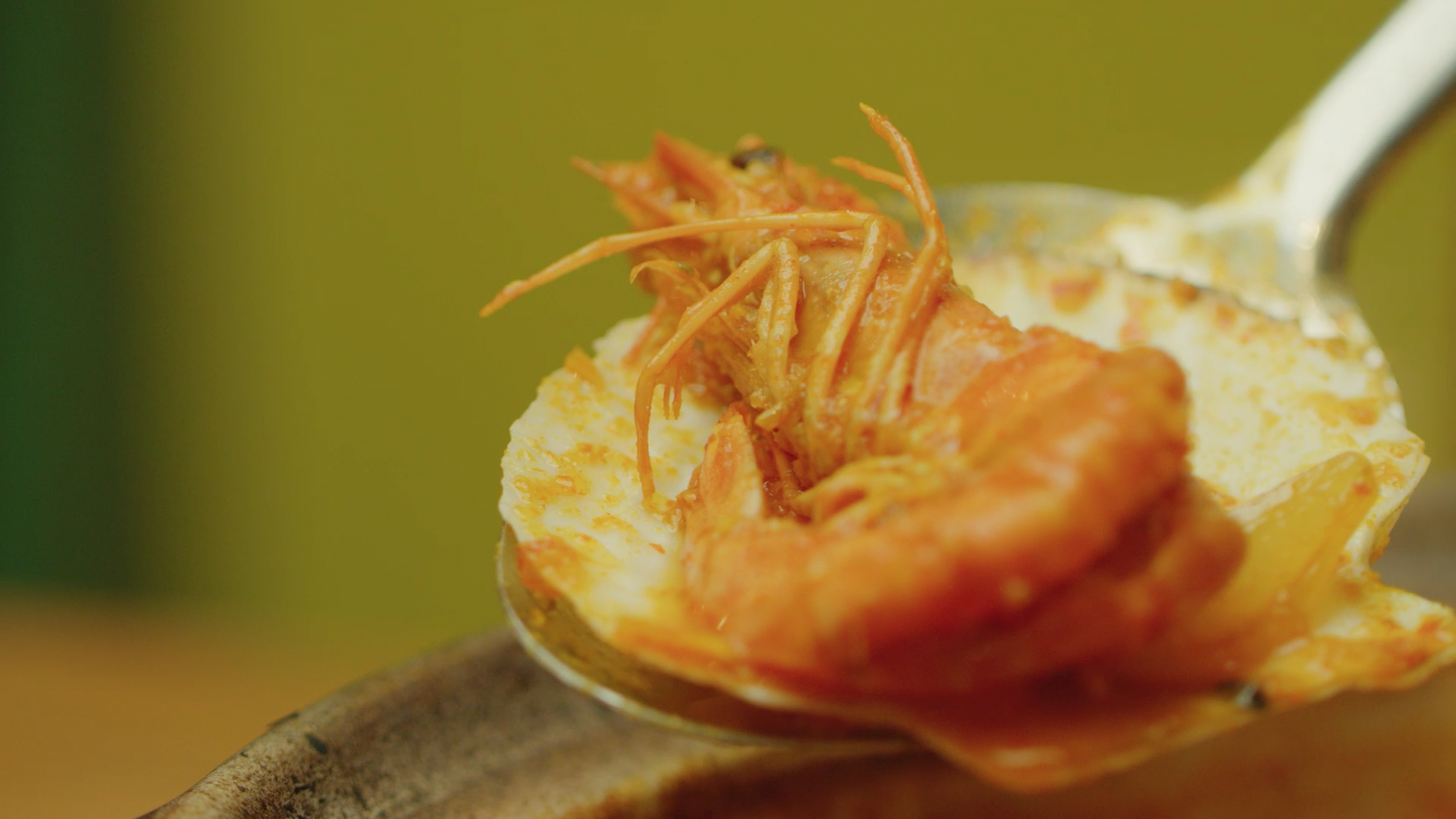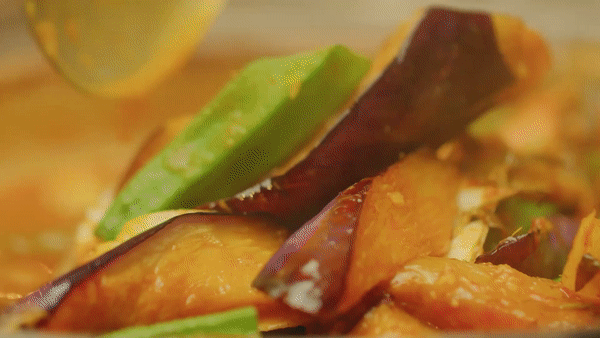 Oh lord! This Sambal Pork is insane! So salty, spicy and addictive! This is what perfection taste like. We can't stop eating this.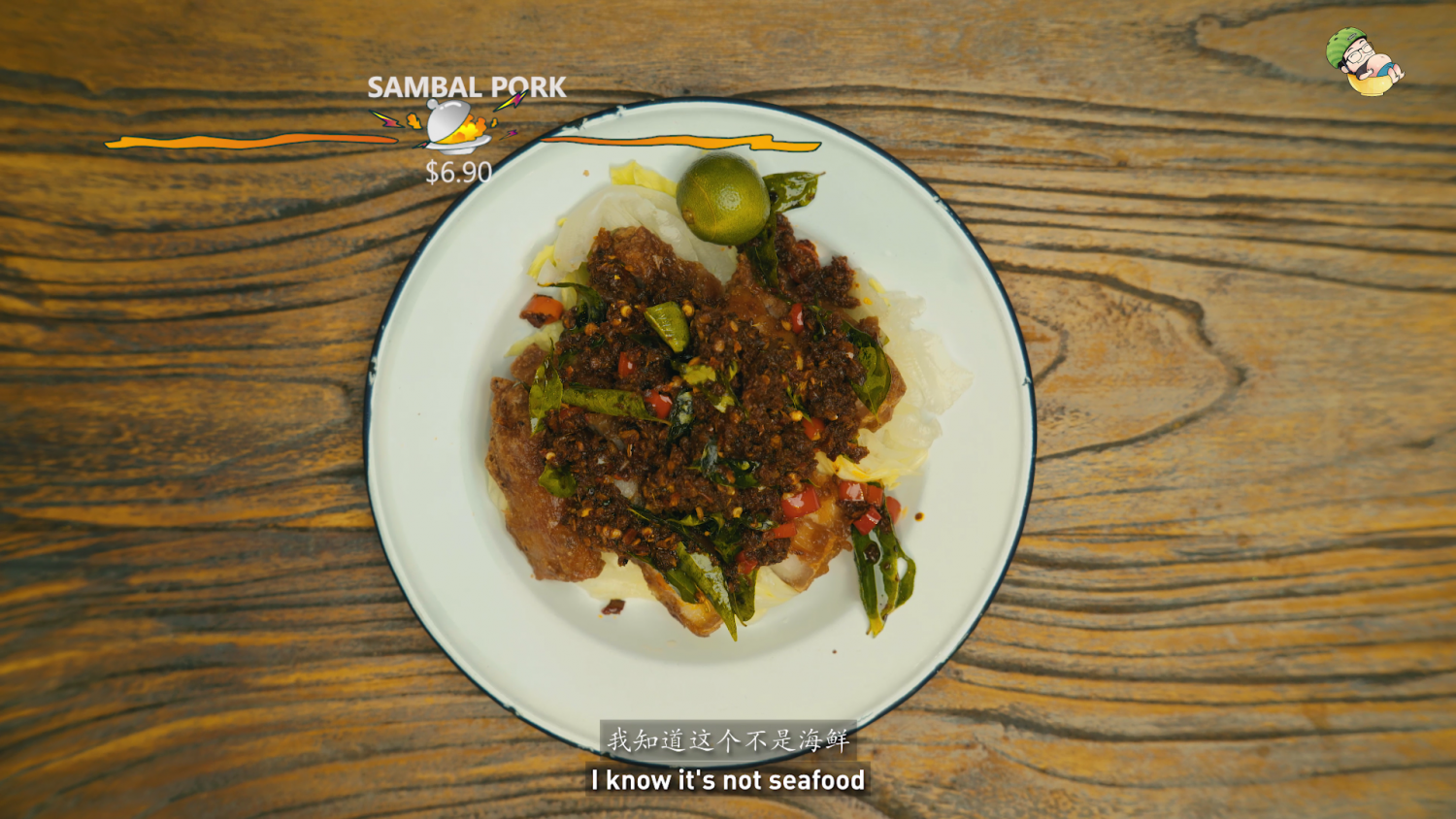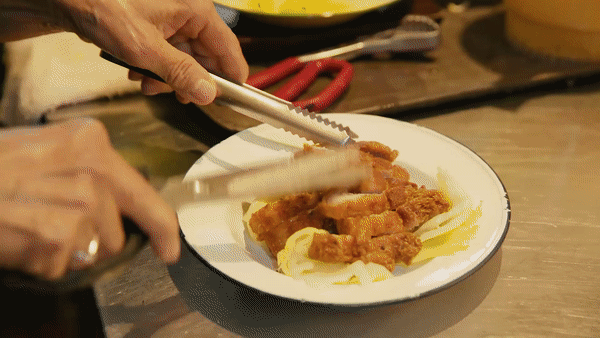 The pork is fried to a crisp. Such perfection! And look at that sambal. It's no joke man. That's a whole load of chilli padi right there. The sambal sauce is so fragrant and delicious you can simply eat it with plain rice and still find it nice.
Warning: Once you start, you can't stop!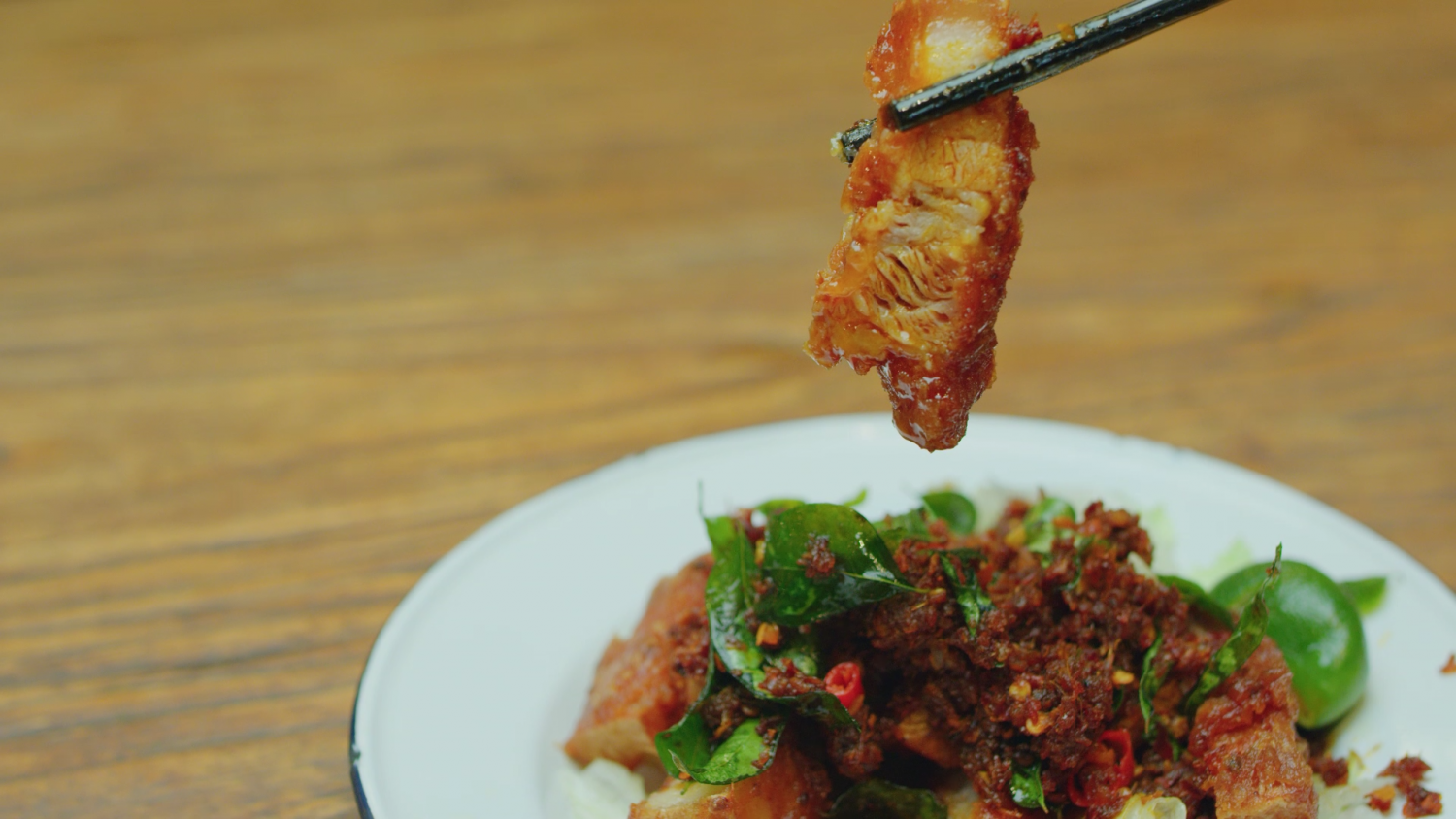 Wow, wow, wow. This place never fails to amaze us with their quality, affordability and consistency. And they keep surprising us with their new dishes too. So it's no surprise that Fu Xiang Signatures are once again Food King Good!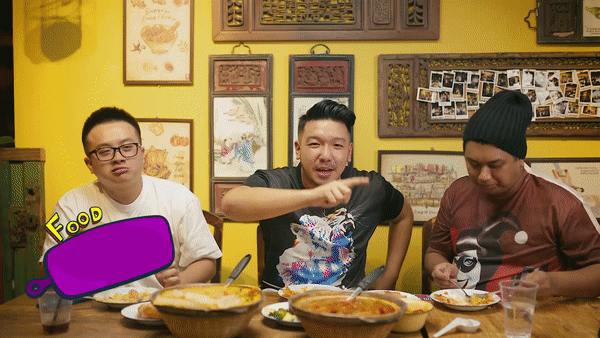 Ratings: 3 Stars, Food-King Good!
FU XIANG SIGNATURES

Food Republic Level 3, Vivocity 1 Harborfront Walk #01-135, Singapore 098585
Daily 10AM to 10PM
Ahoy mateys! We are here at Yishun Park Hawker Centre where will we be trying some seafoody delights from Seafood Pirates. So let's get ready and set sail! We shall plunder everything in sight. Arr!!!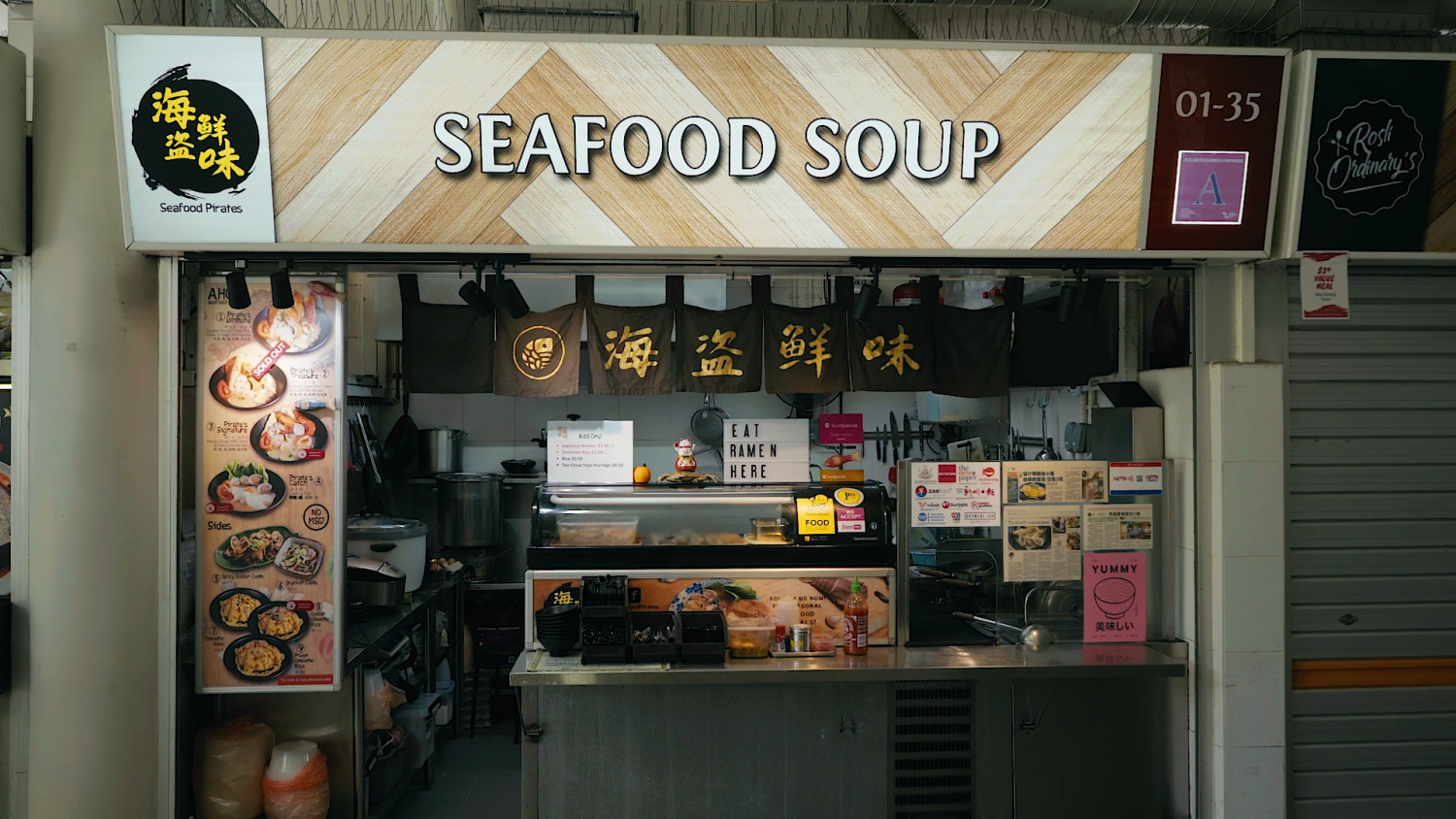 Right now we are trying this interesting dish called Pirate's Signature. This is a Japanese-influenced seafood soup loaded with of a variety seafood ingredients. There's fish, clams, prawns and even fish roe.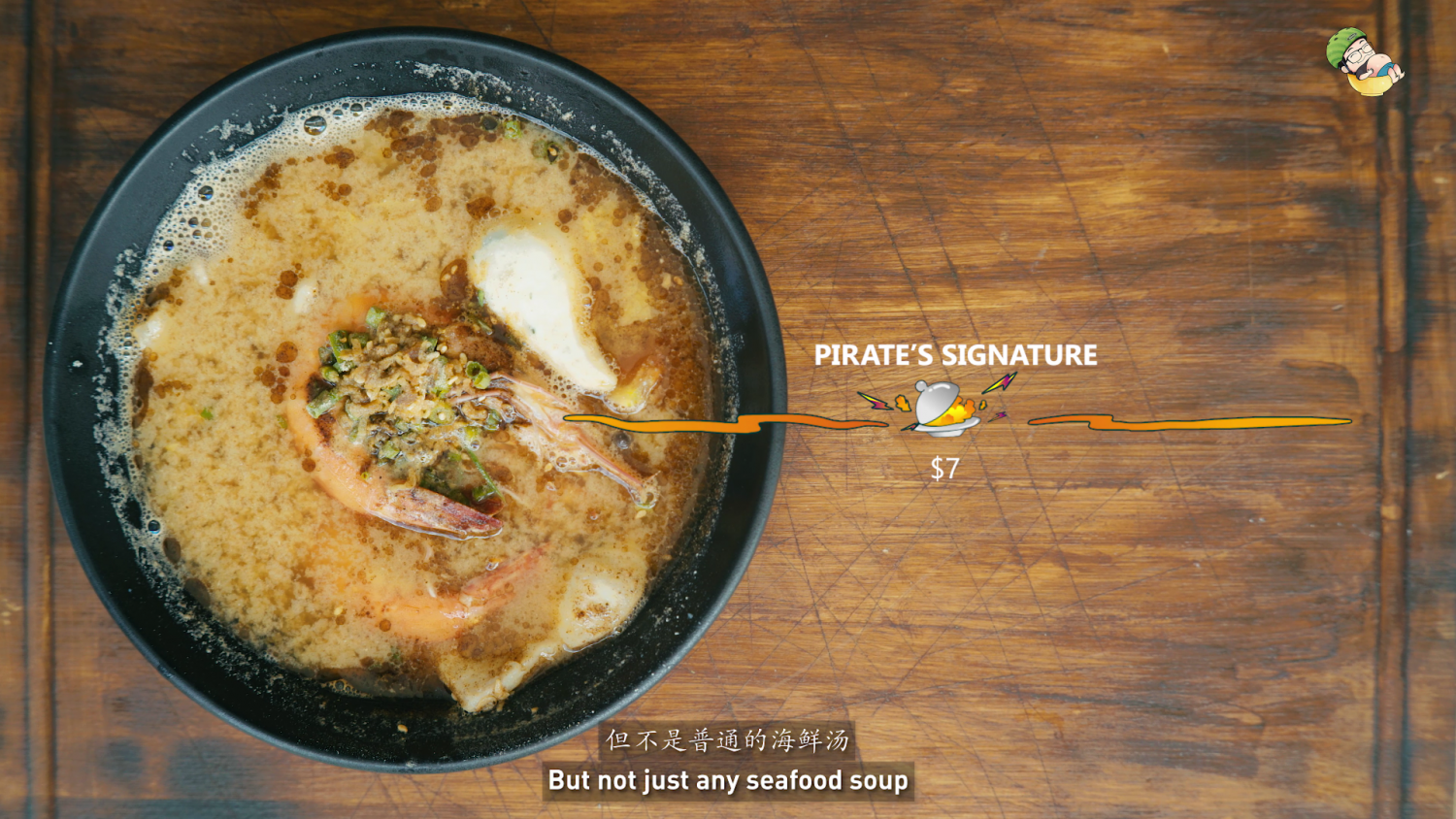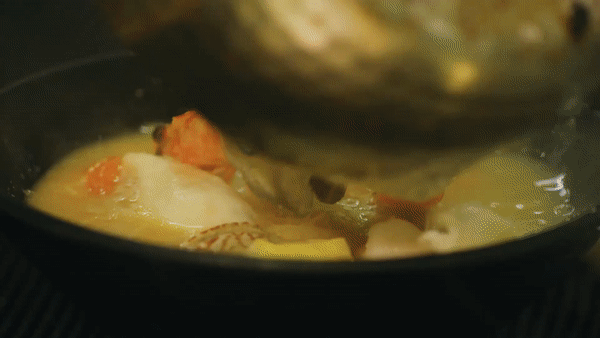 We got to say the flavor of this soup is pretty addictive. It is as thick as ramen soup but doesn't really feel like a seafood soup despite having lots of seafood inside. The broth still retains the sweetness from the seafood though. It's not fantastic, just unique.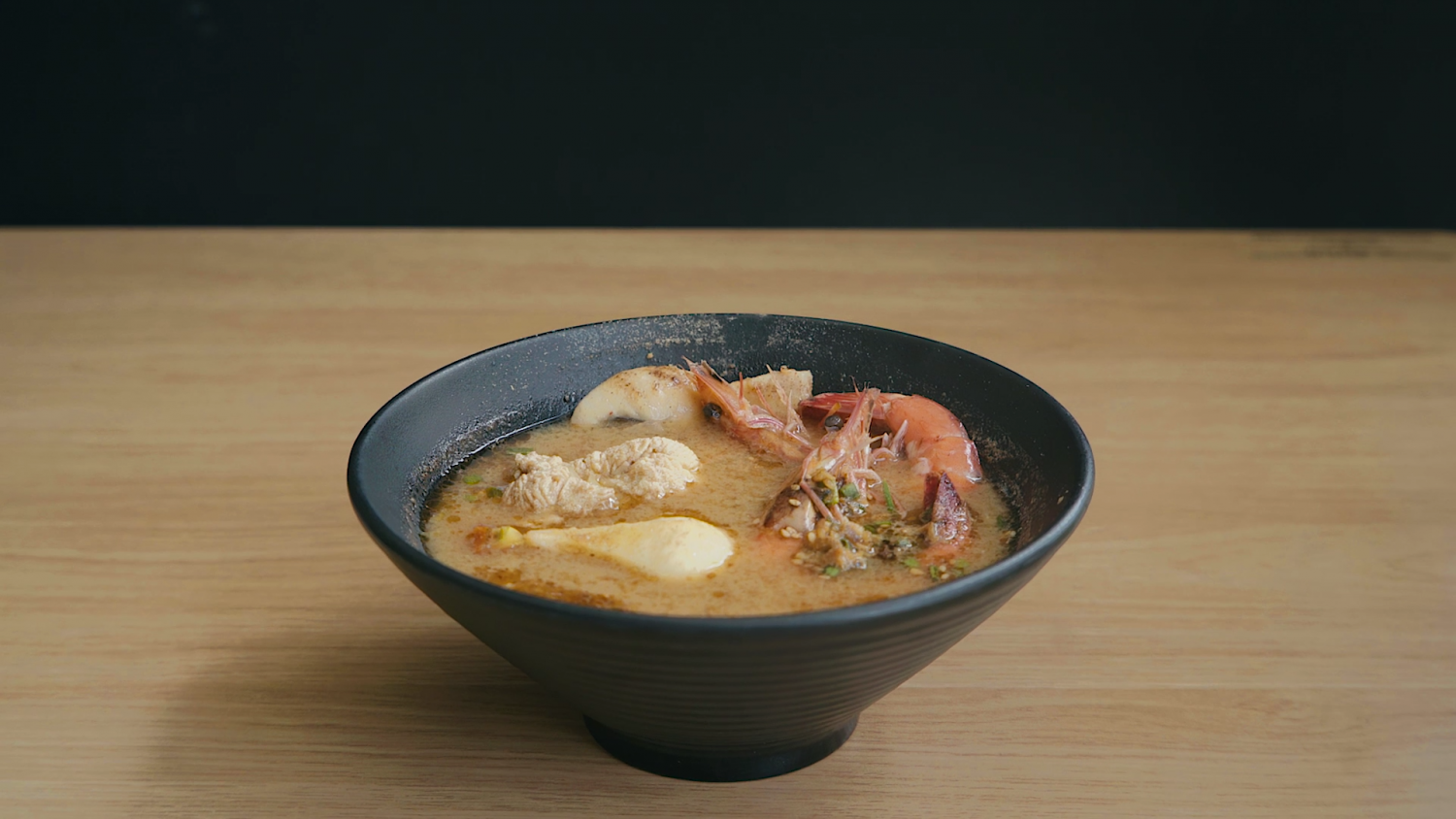 They use miso and shoyu as their soup base, which is a rather interesting combination. However, the broth is a tad too salty for our liking.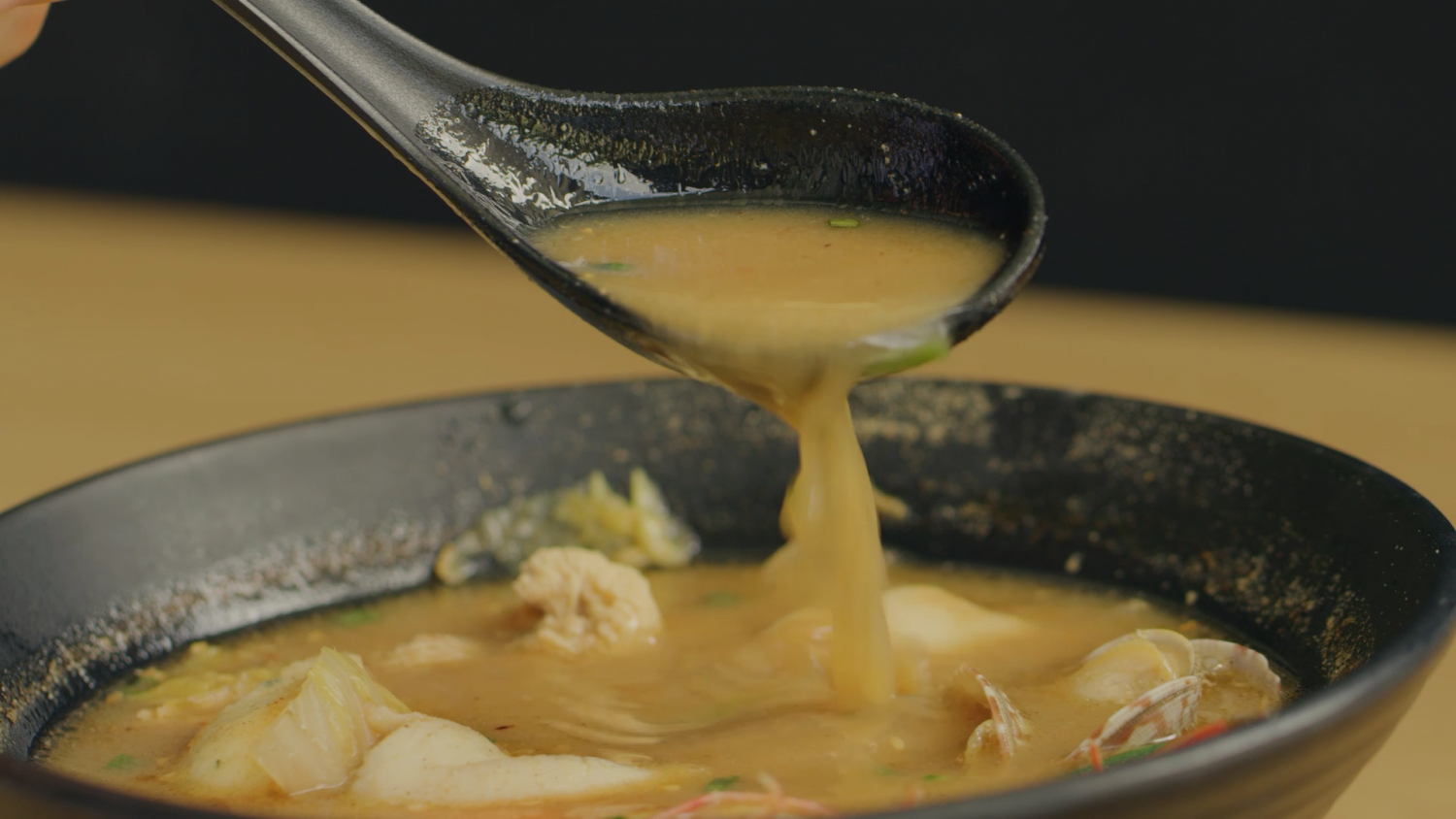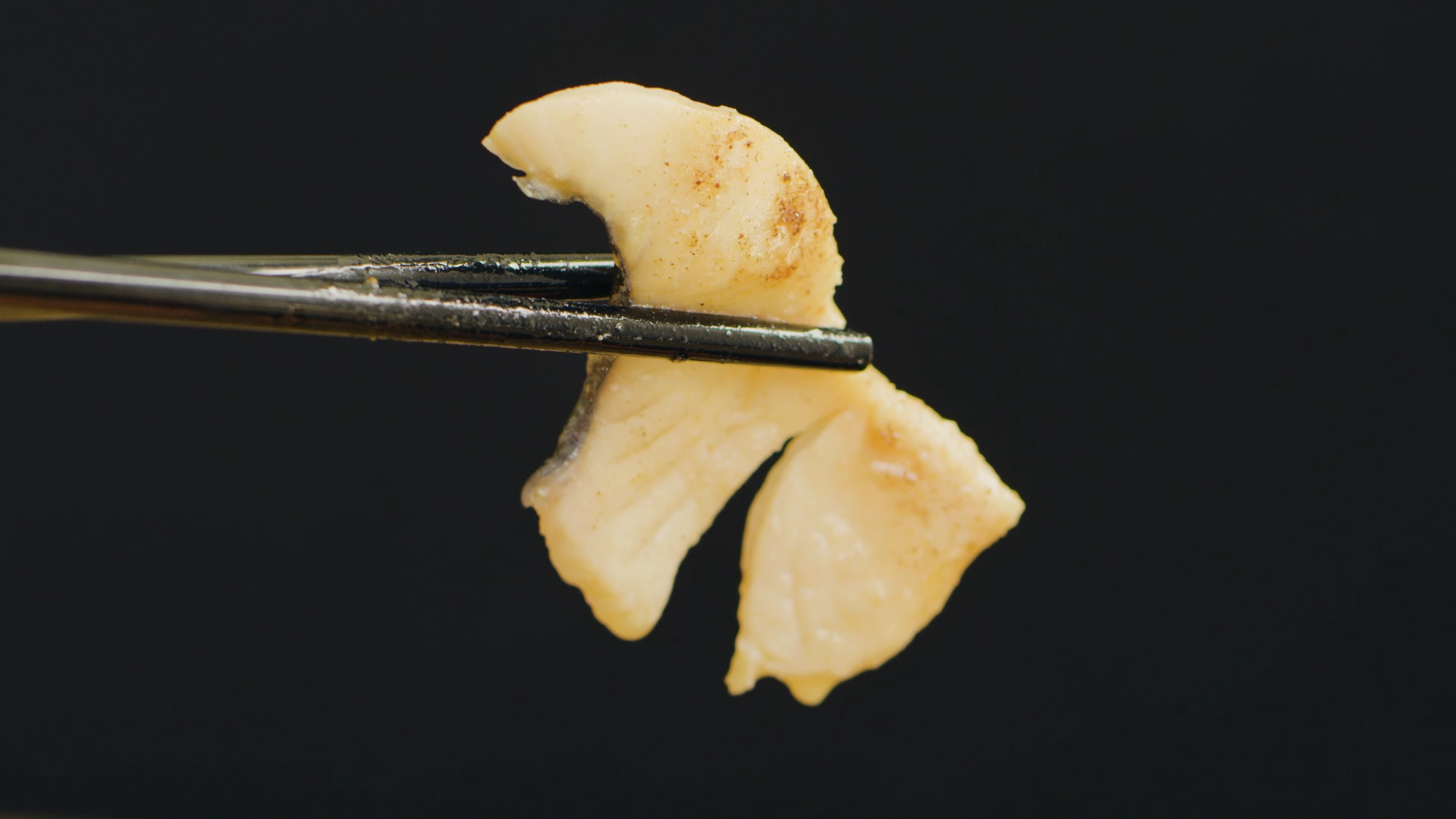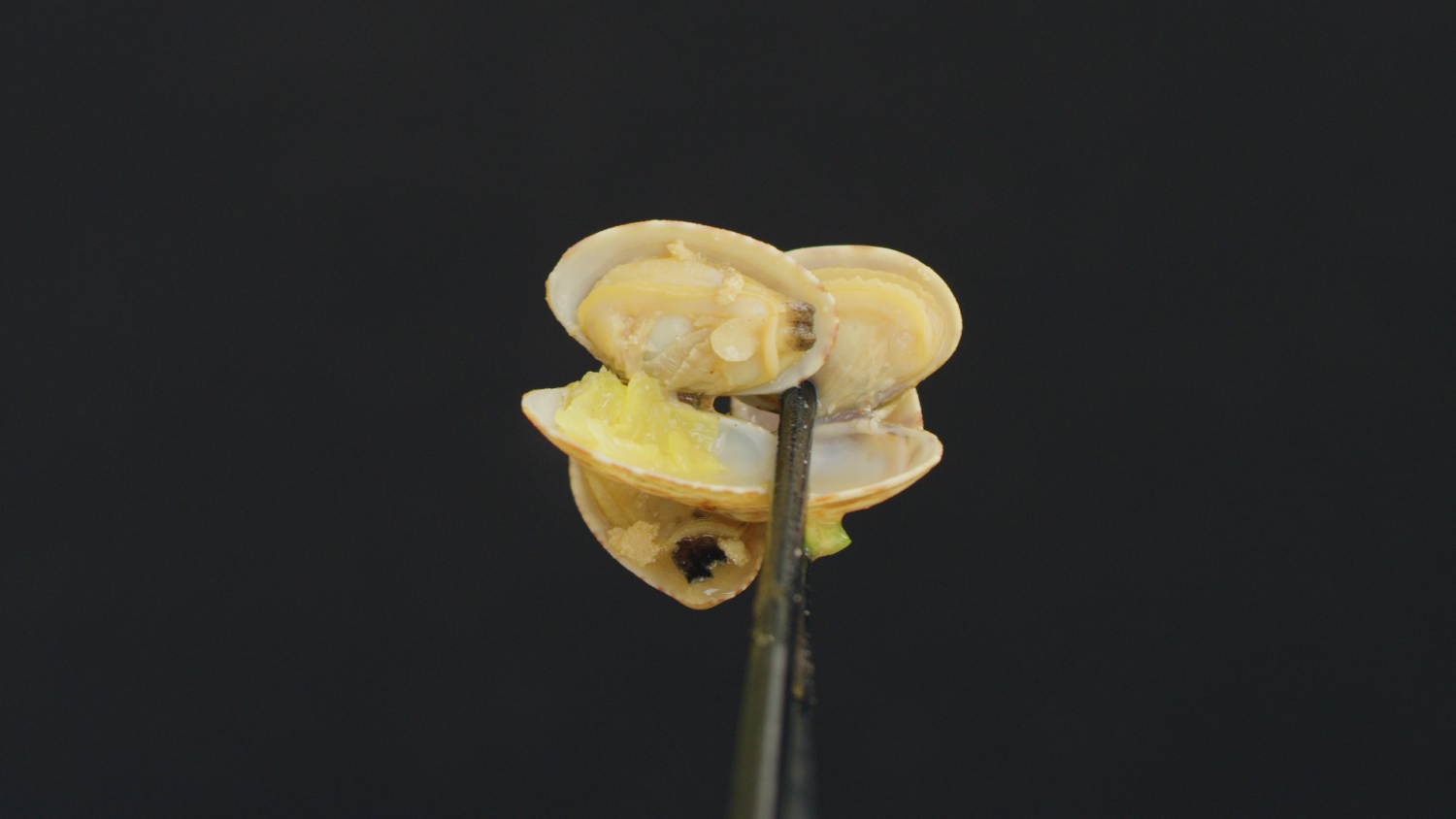 Just look at this prawn. It's humongous!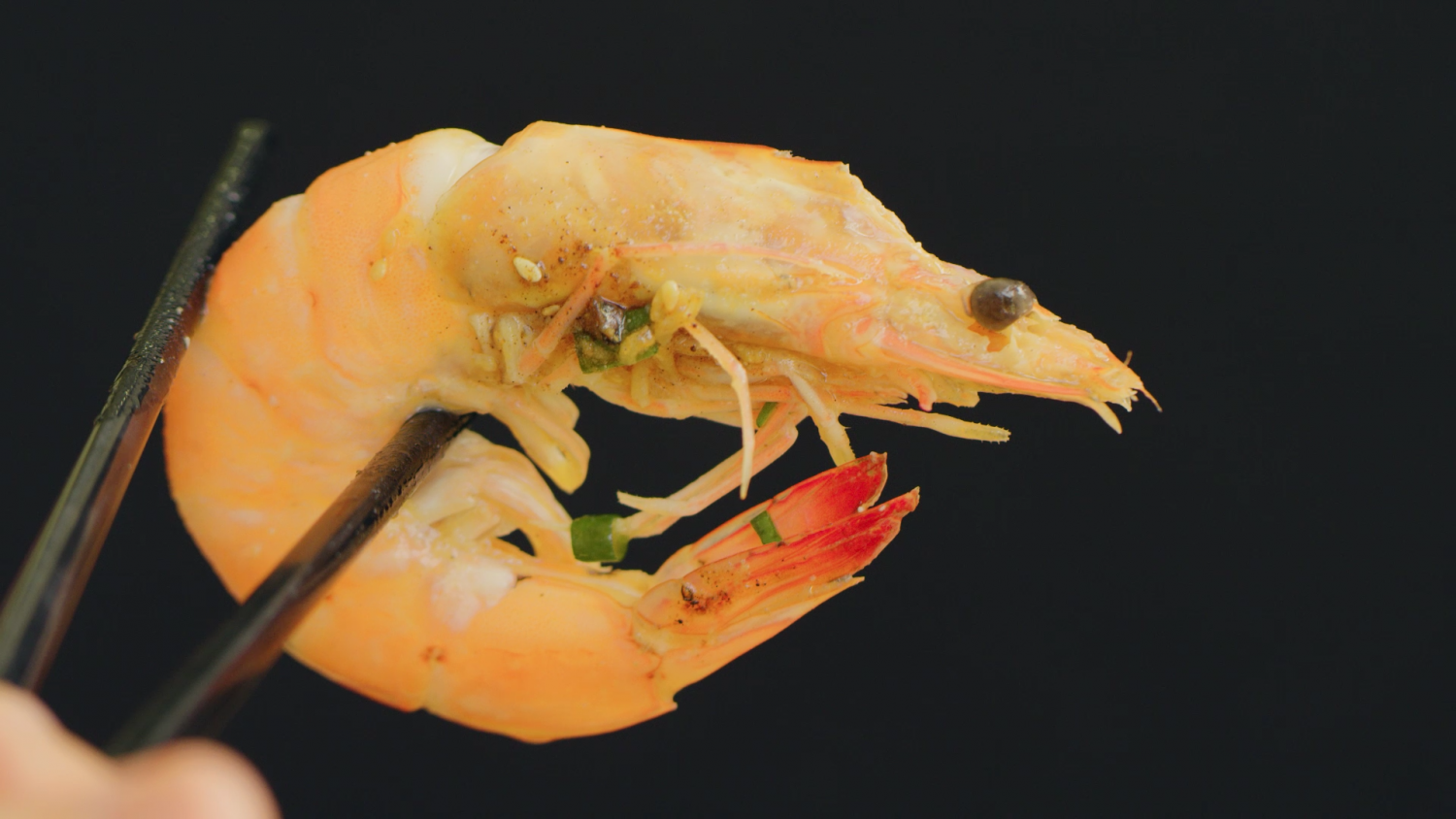 The produce is actually seasonal and the fish roe is the special item for today.
Whatever this fish is, it caught our attention alright. This is actually fish ball filled with fish roes! So when you eat it, the roes simply oozes out and burst in your mouth. We love it! Makes us want to roe, roe, roe in this soup….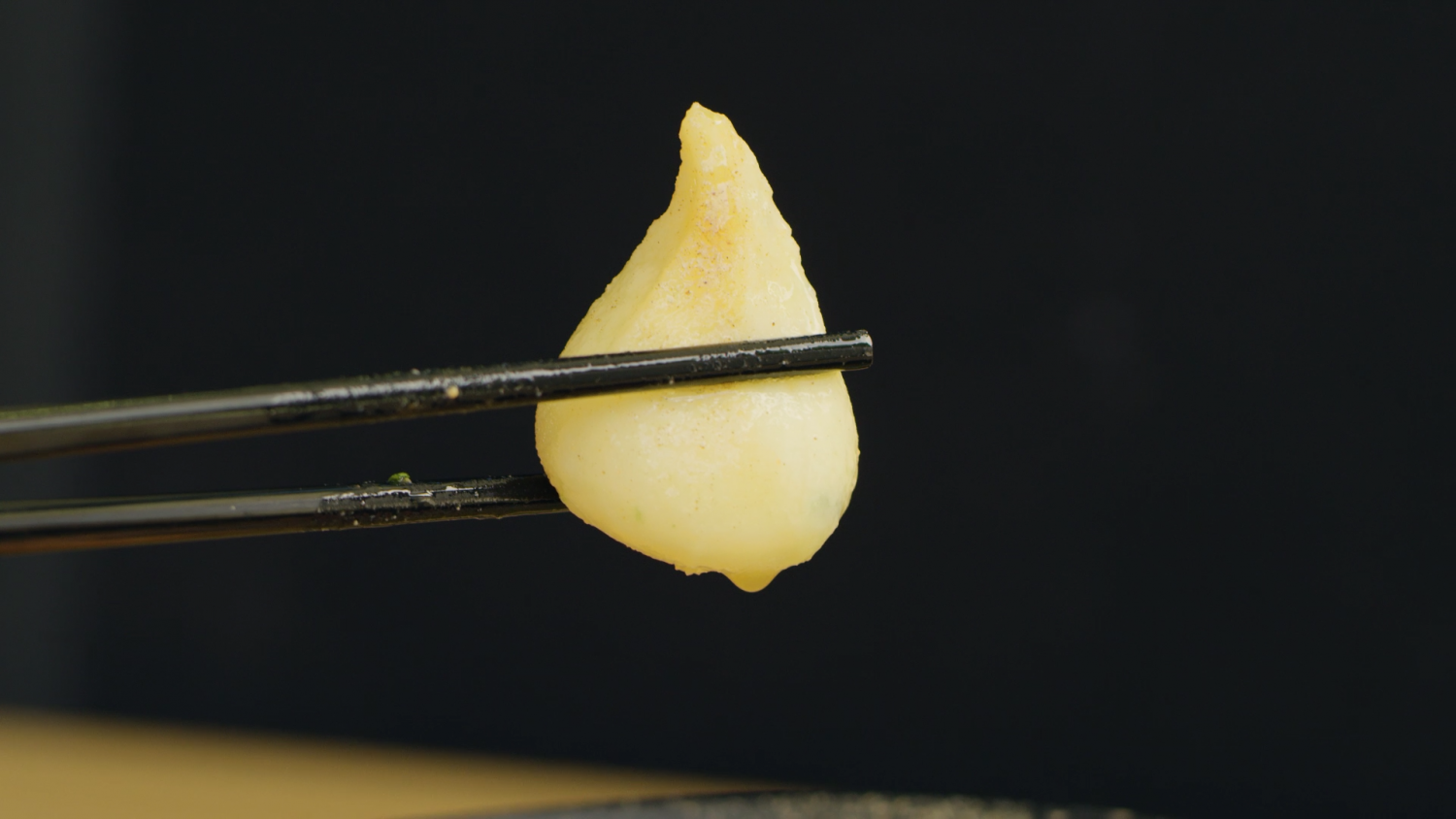 The soup comes with this Omurice for only $1.50! What's even more amazing is that this is not just omelet and rice… You can actually choose to have prawns or oysters in it. What?! Damn worth it right!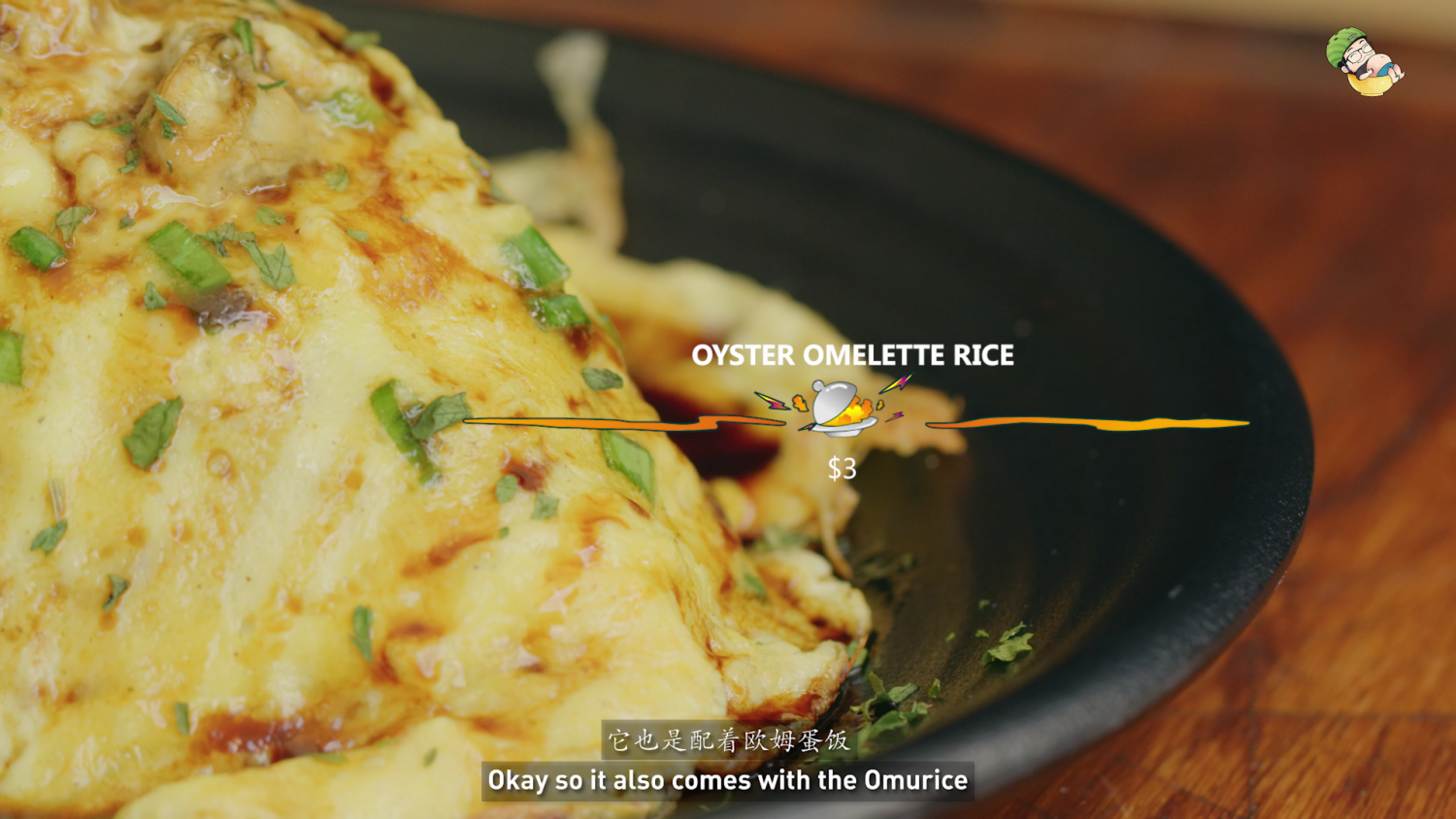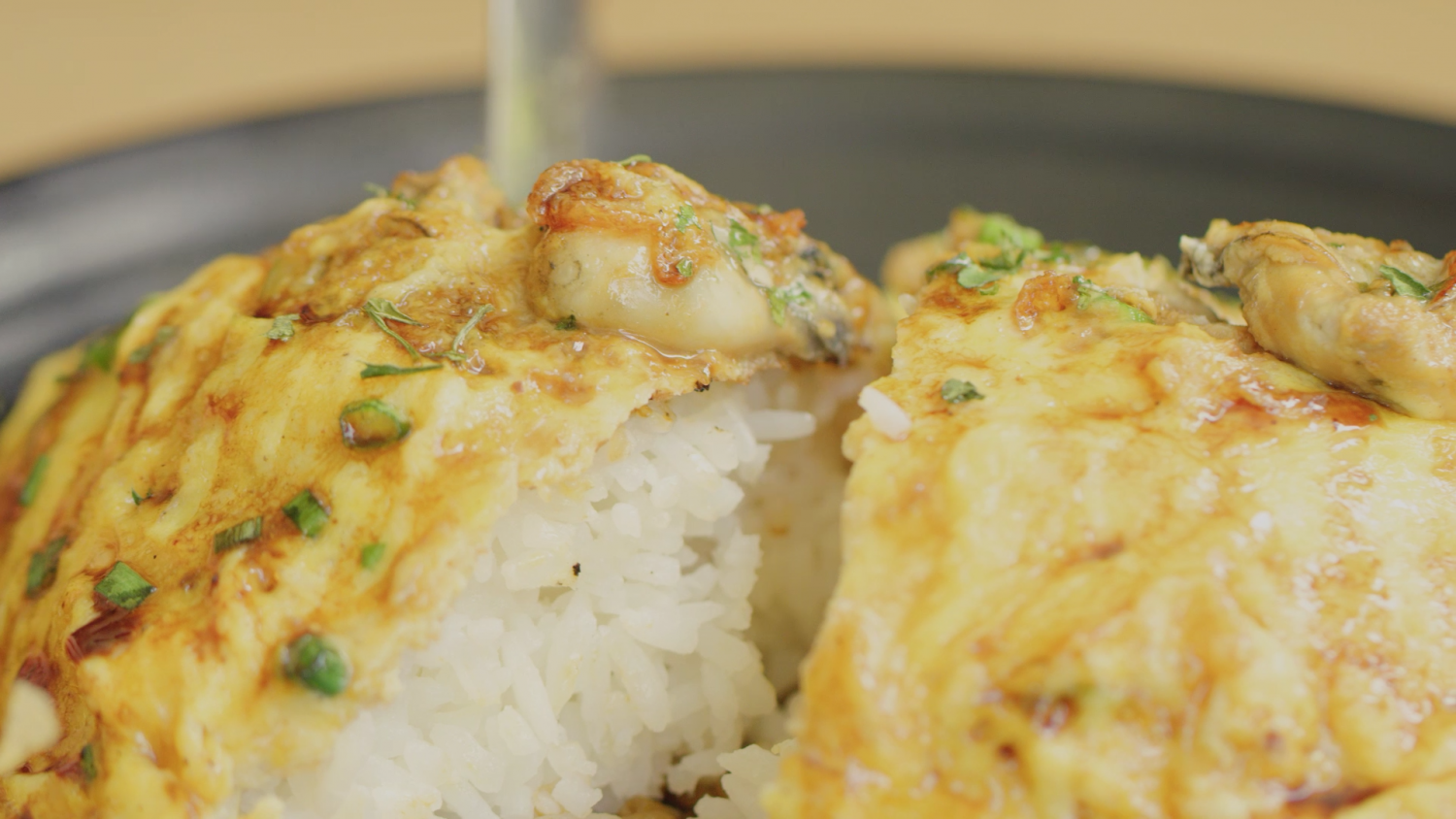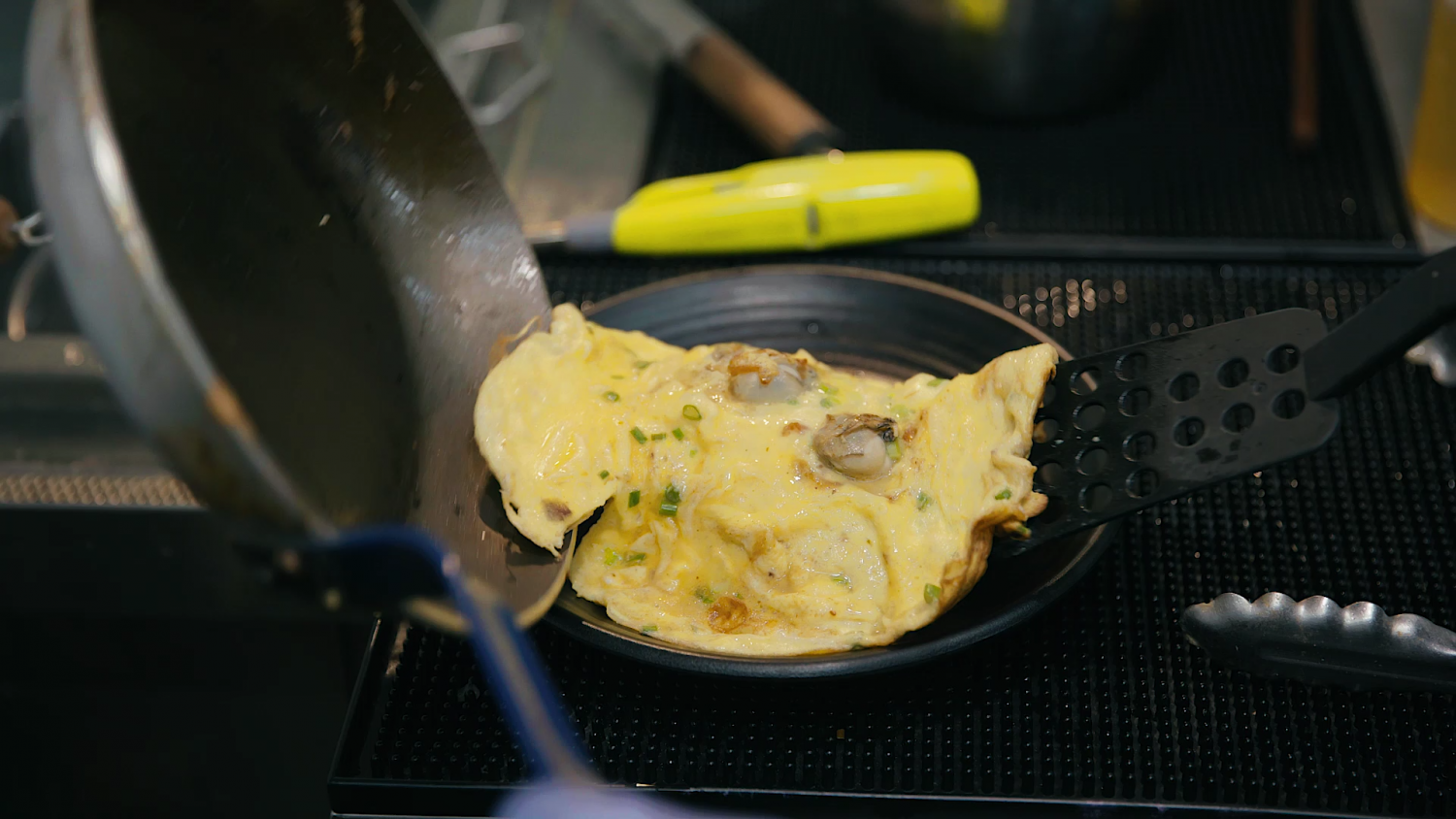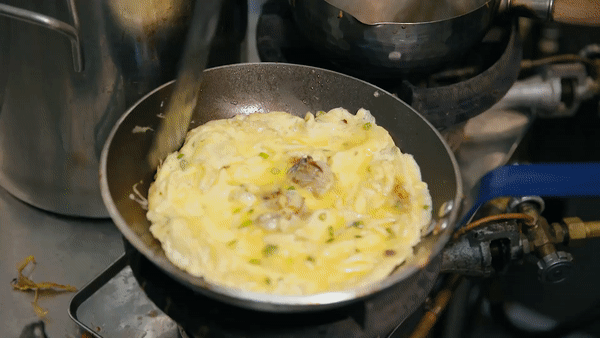 They have this very interesting sauce which is drizzled generously on top of the Omurice. Taste kinda spicy, Umani and sourish. Can you tell what is it? Nope it's not sweet chilli sauce. It's in fact fermented bean sauce! Unique isn't it?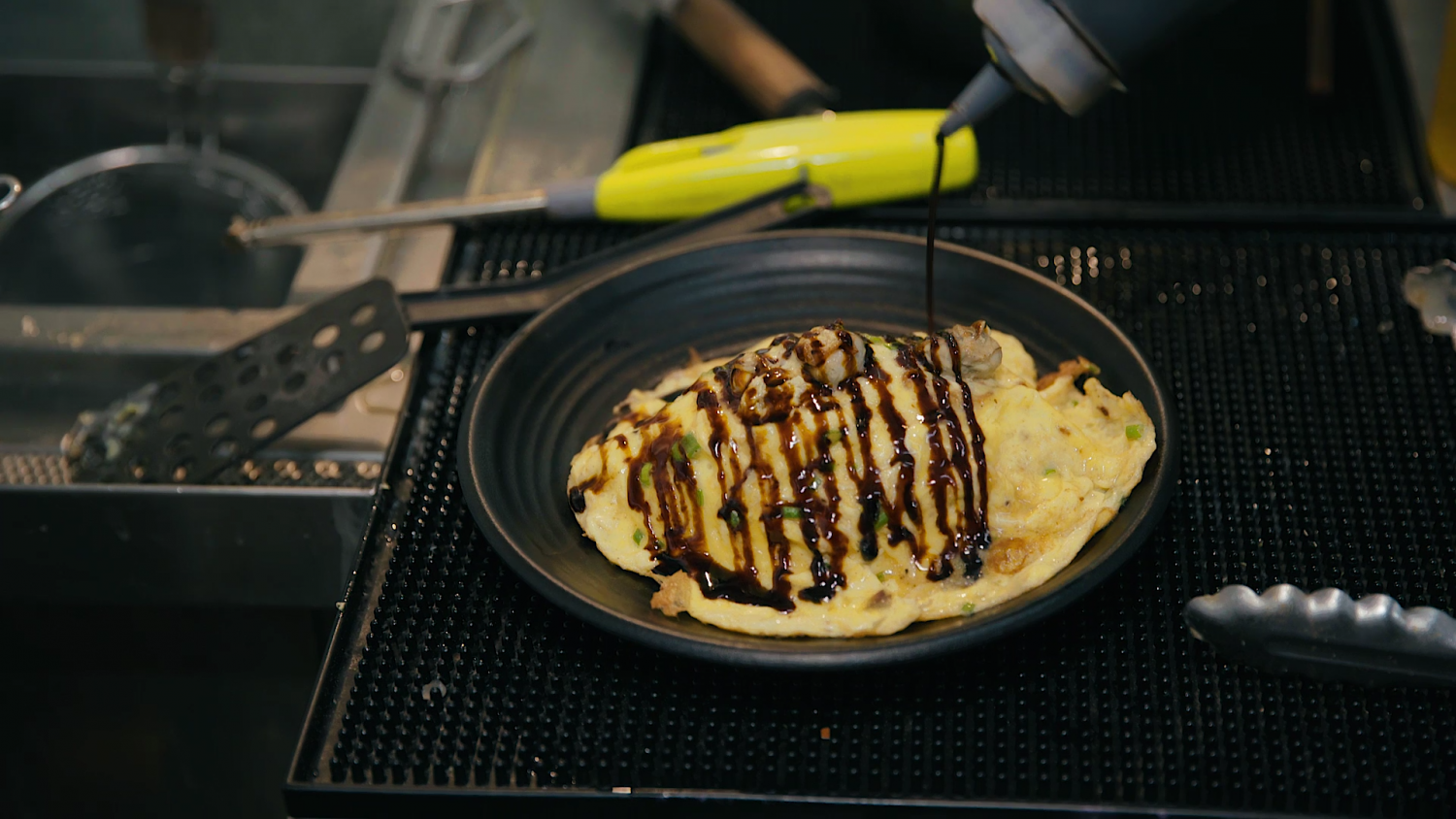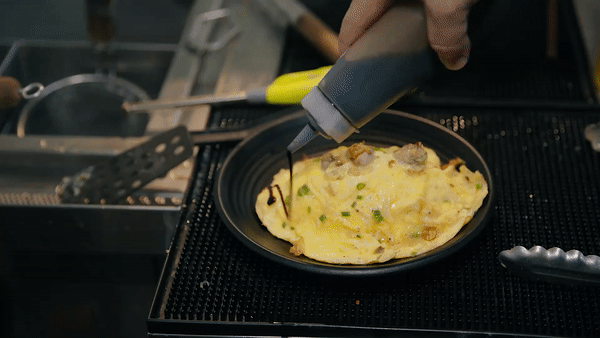 Ratings: 1 Star
SEAFOOD PIRATES

Yishun Park Hawker Centre, 51 Yishun Avenue 7 #01-35 Singapore 768867
Mon to Fri, 11.30AM to 8.30PM | Sat to Sun, 11AM to 8.30PM
What's seafood in hawker without barbequed seafood! Yup. It's time. Right now, we are at Alan Banana Leaves BBQ Seafood at Pasir Panjang Food Centre. This Alan Seafood is very famous. A lot of people come here during the weekends to have their seafood fix. So for today, we shall be having the barbequed stingray, fish and lala.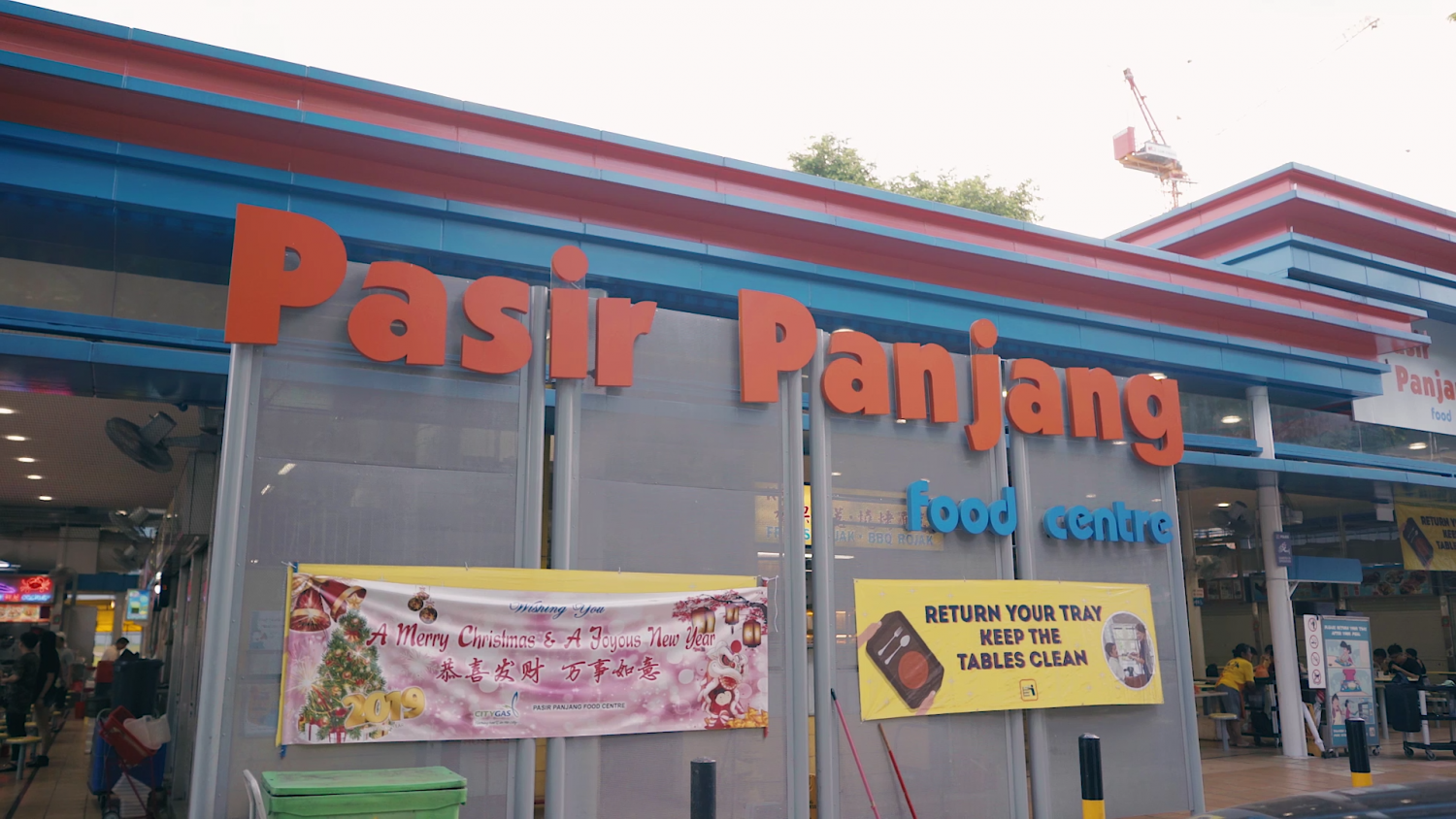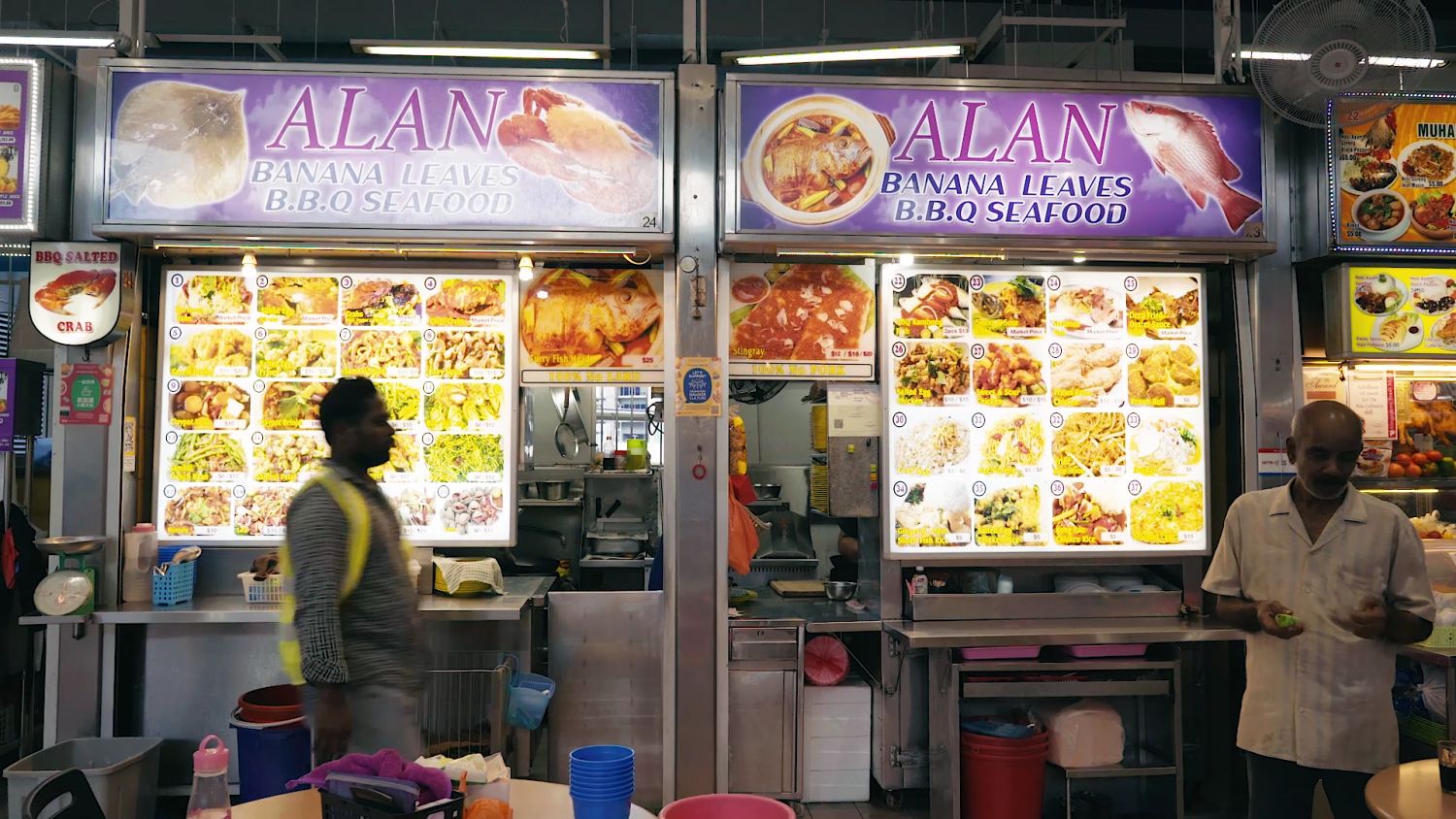 First up is the popular Sambal Stingray. A lot of stingrays have very thin layers of meat which is rather disappointing to eat. You dig dig and dig but still can't eat the meat. However this one right here is really thick! We like the sambal alot too. The texture is rather pasty and not like the watery kind.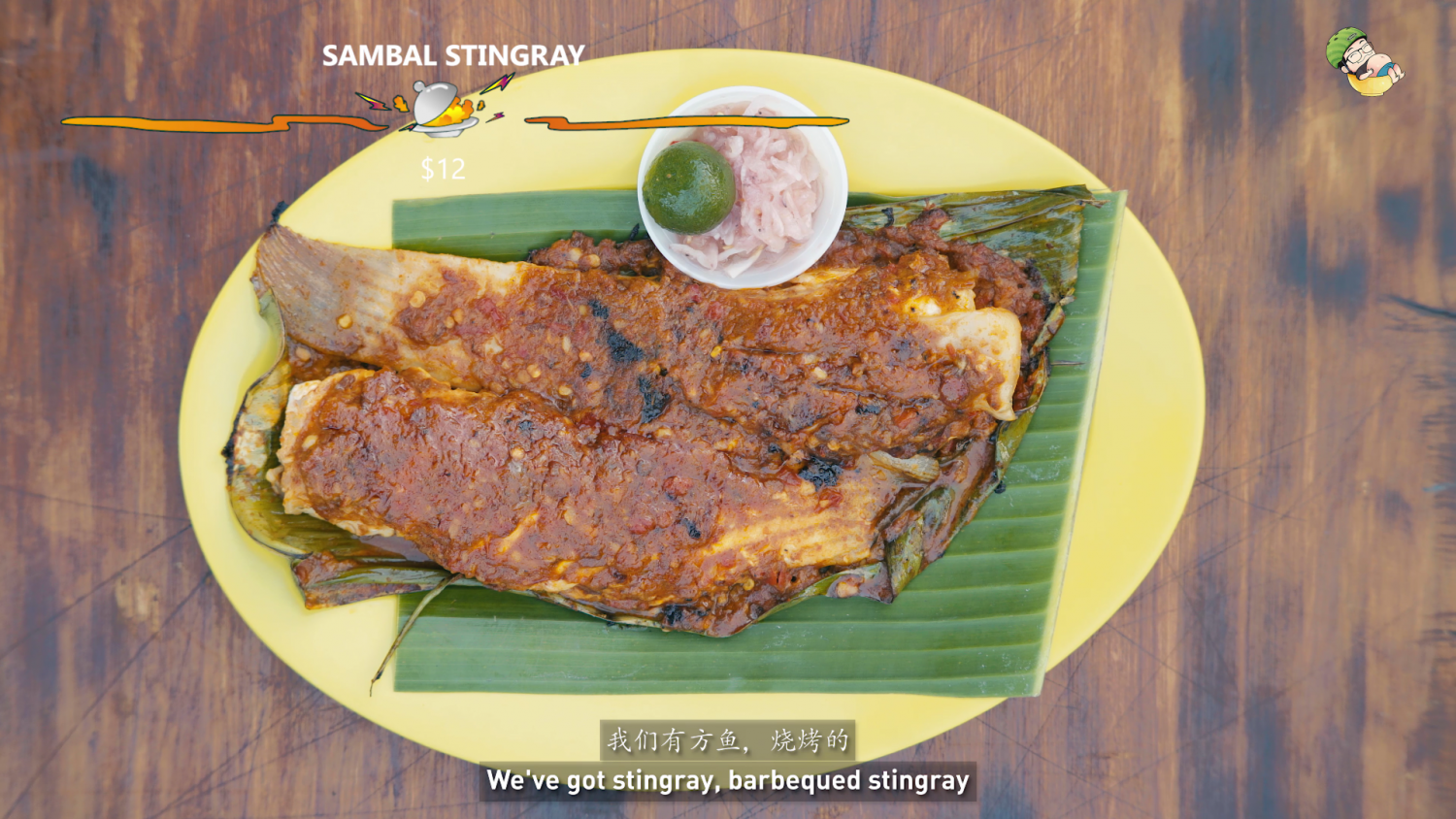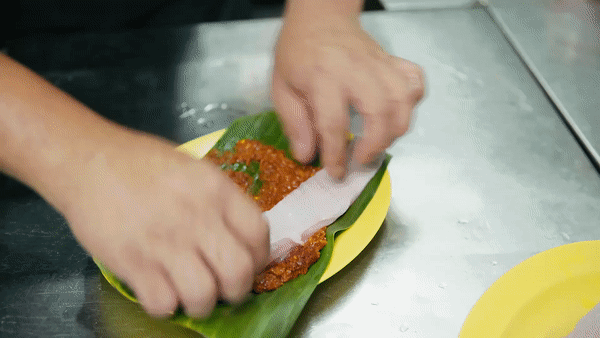 There's one thing that actually separates Allan's stingray from most stingrays – the char on the sambal. This gives the sambal a charred taste and barbequed texture which is pretty hard to achieve.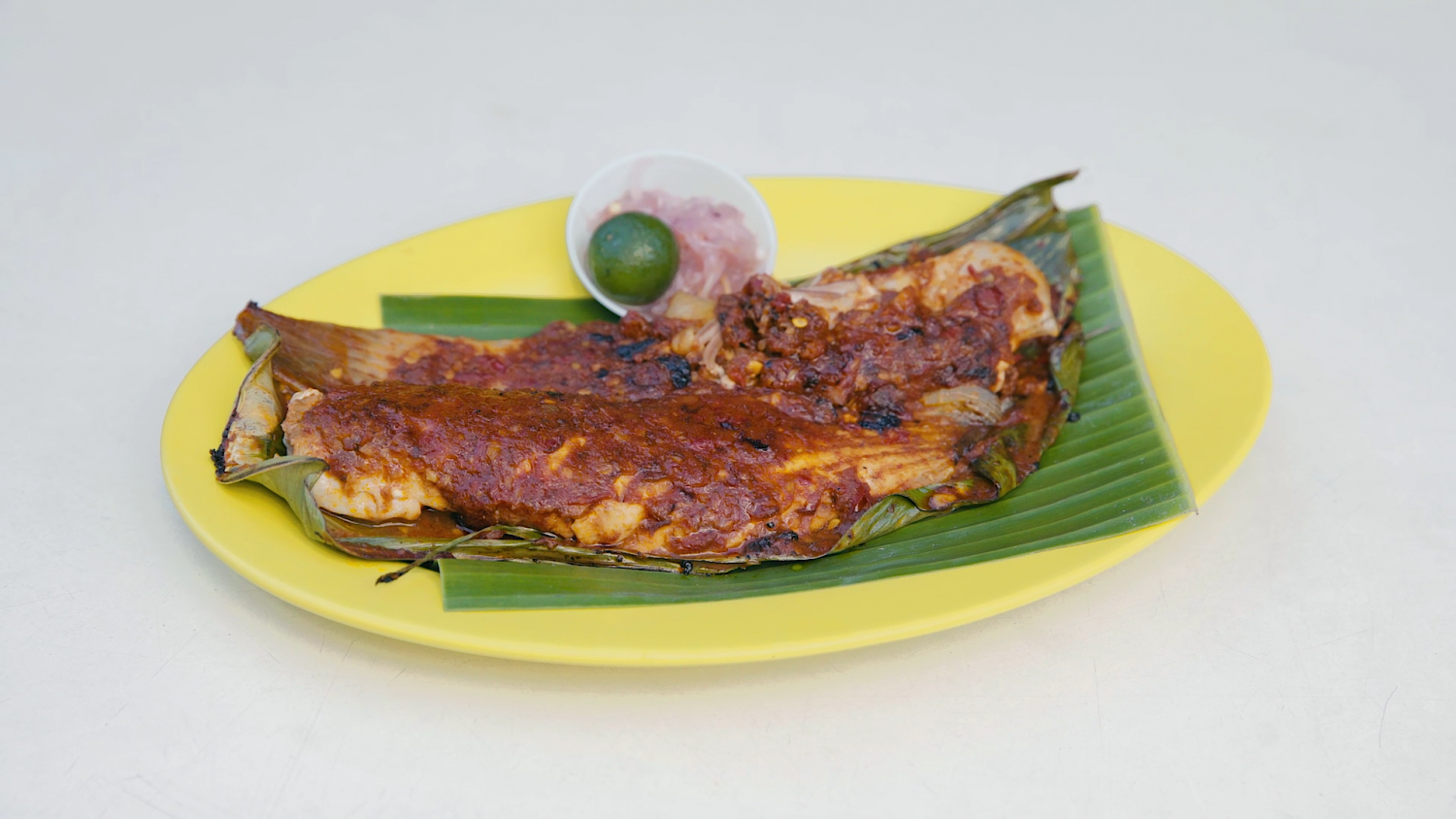 Look at the sambal. You can even see the shrimps and chilli bits in it. No wonder it taste so good.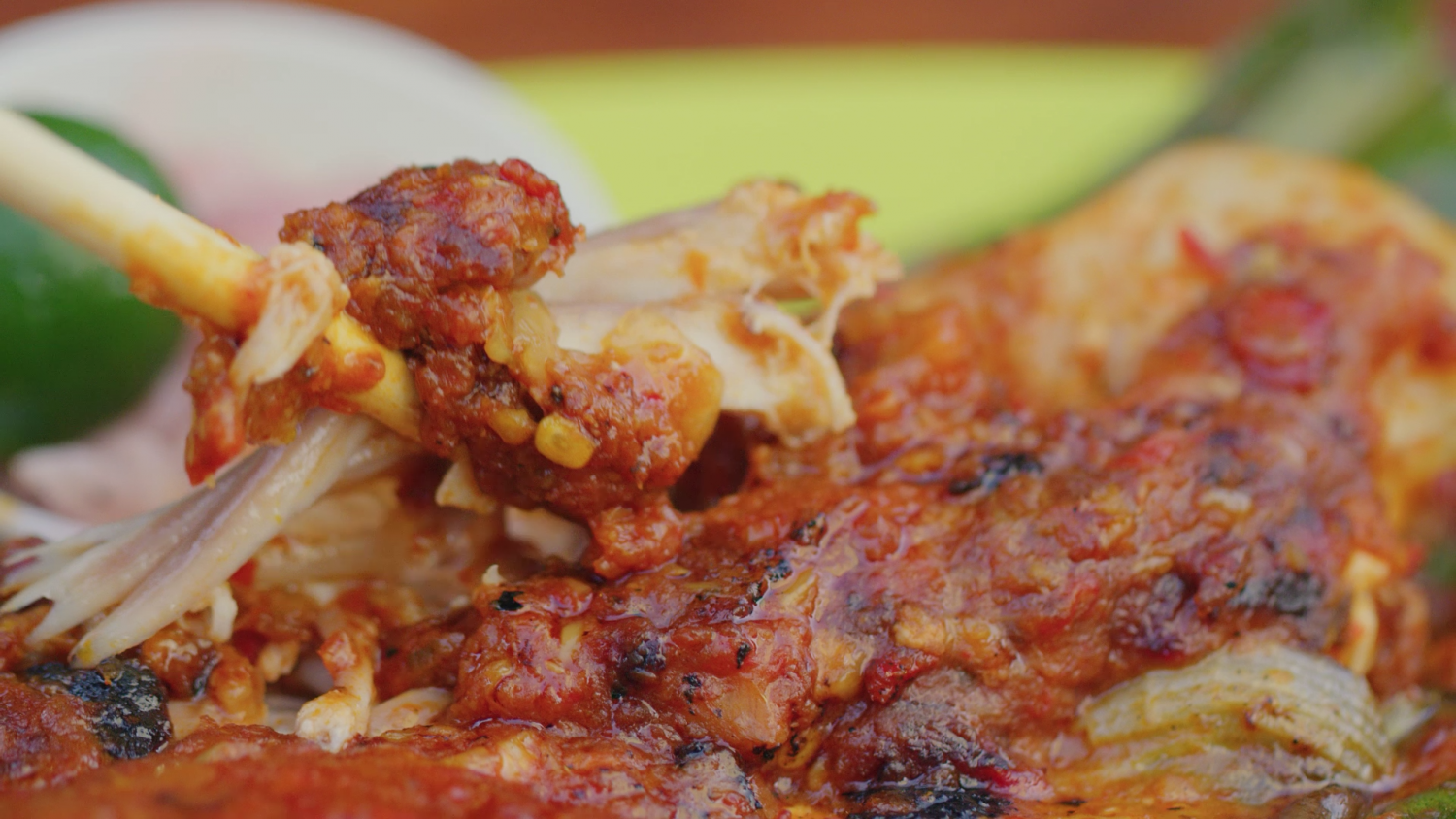 It's really fulfilling and satisfying when you take a bite into this stingray. We highly recommend you all to try it.
Here we have the Sambal Lala. We noticed that the sambal they use for the lala is a different sauce from the stingray's. This is absolutely a plus point for us as many places we've been too uses the same sambal in all their dishes and then water it down for the lala.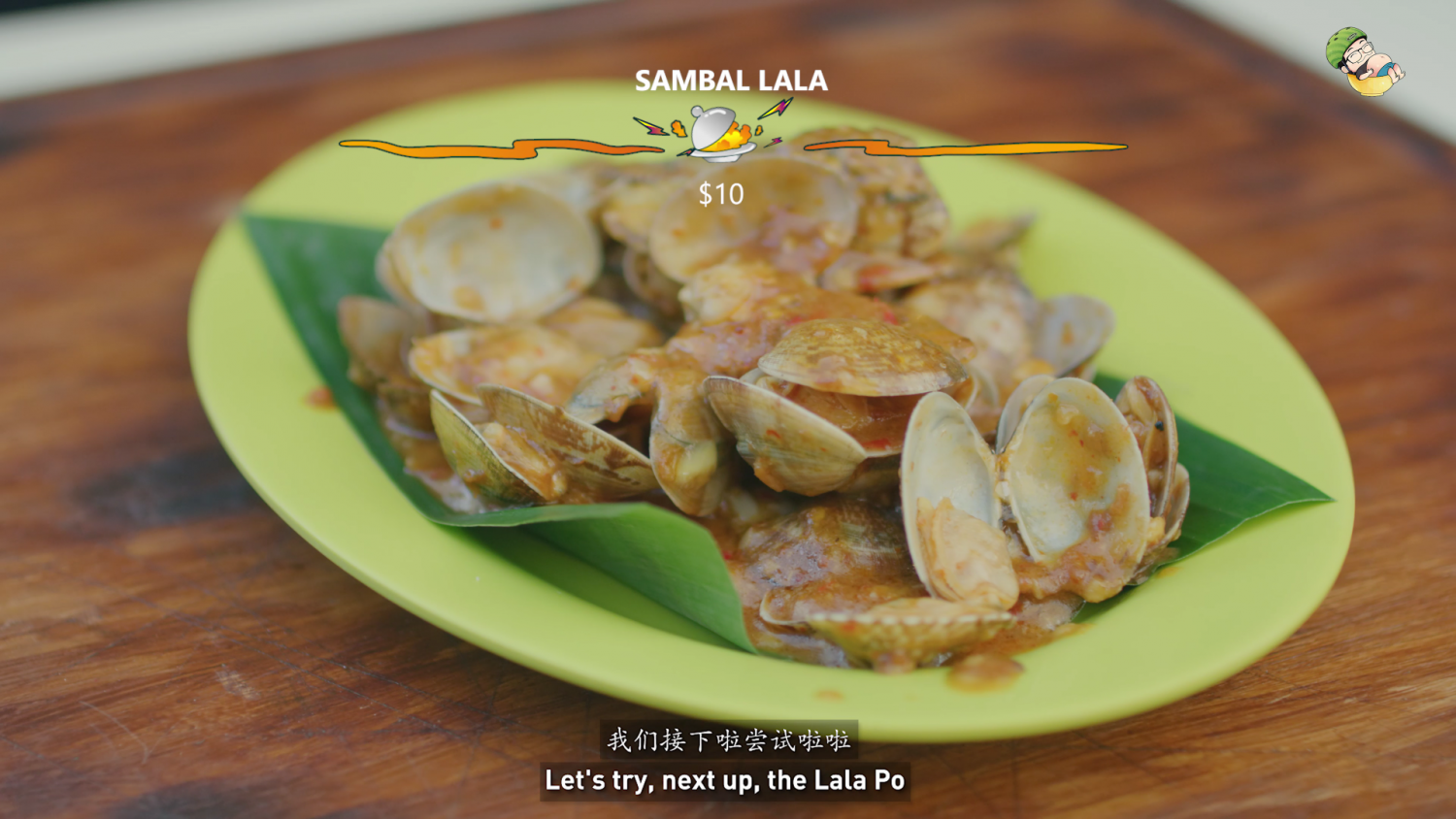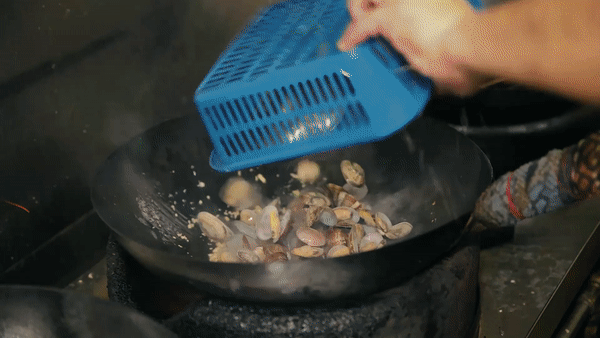 The lala is also very tasty and every shell contains meat in there. No cheating in this one. Special mention about the sauce too. We are going bonkers over it! It's so garlicky and spicy – The perfect match to go with plain rice alright. Heaven!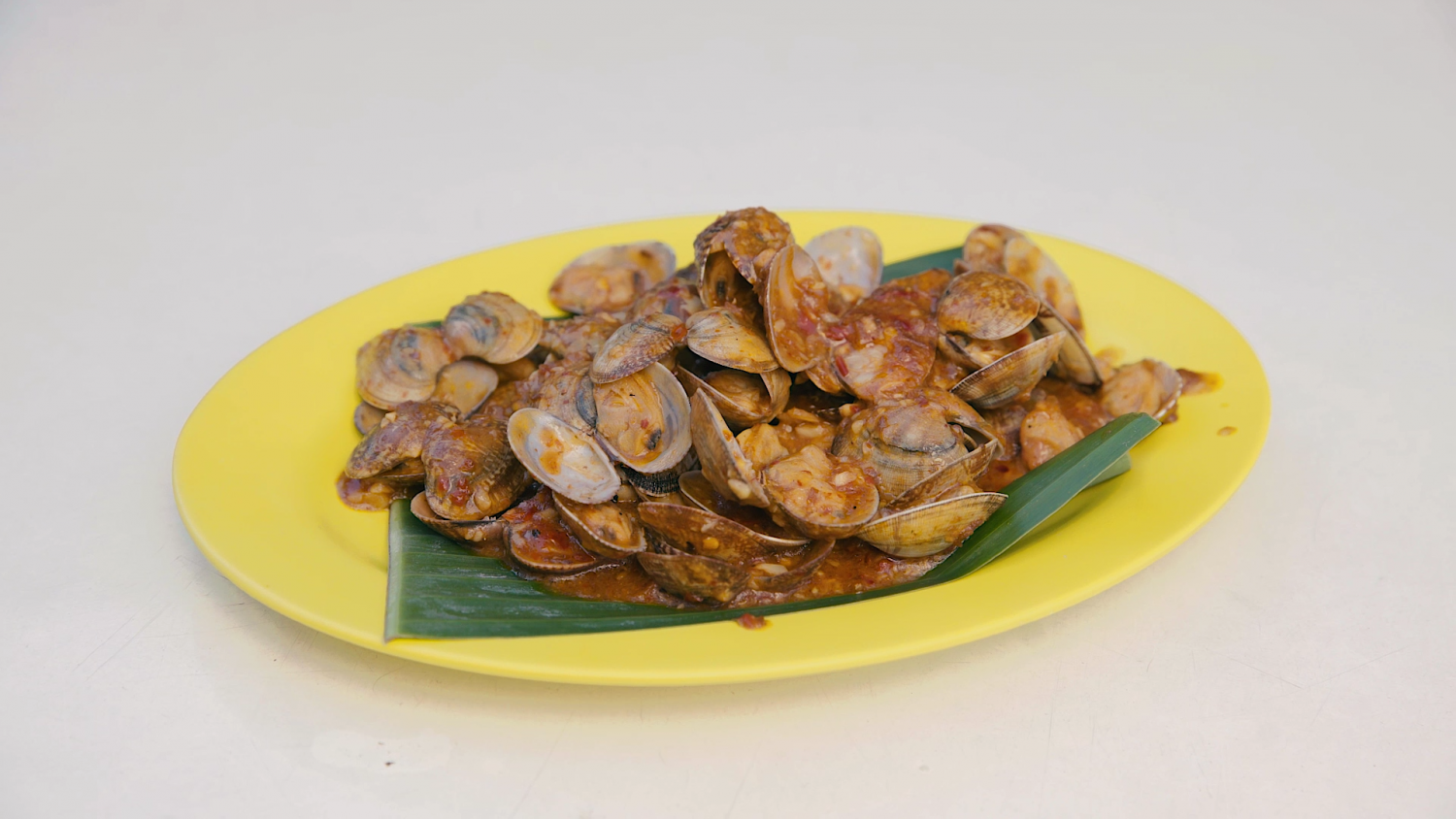 Our final dish is this ugly looking BBQ Fish. But! Despite it's appearance, the fish taste F***ing fresh! Good lord.. How in the hell, did he make this red snapper taste so fresh? This red snapper looks like it was singing songs with Ariel, the Mermaid in the water just now. And now it's on the plate! Incredible.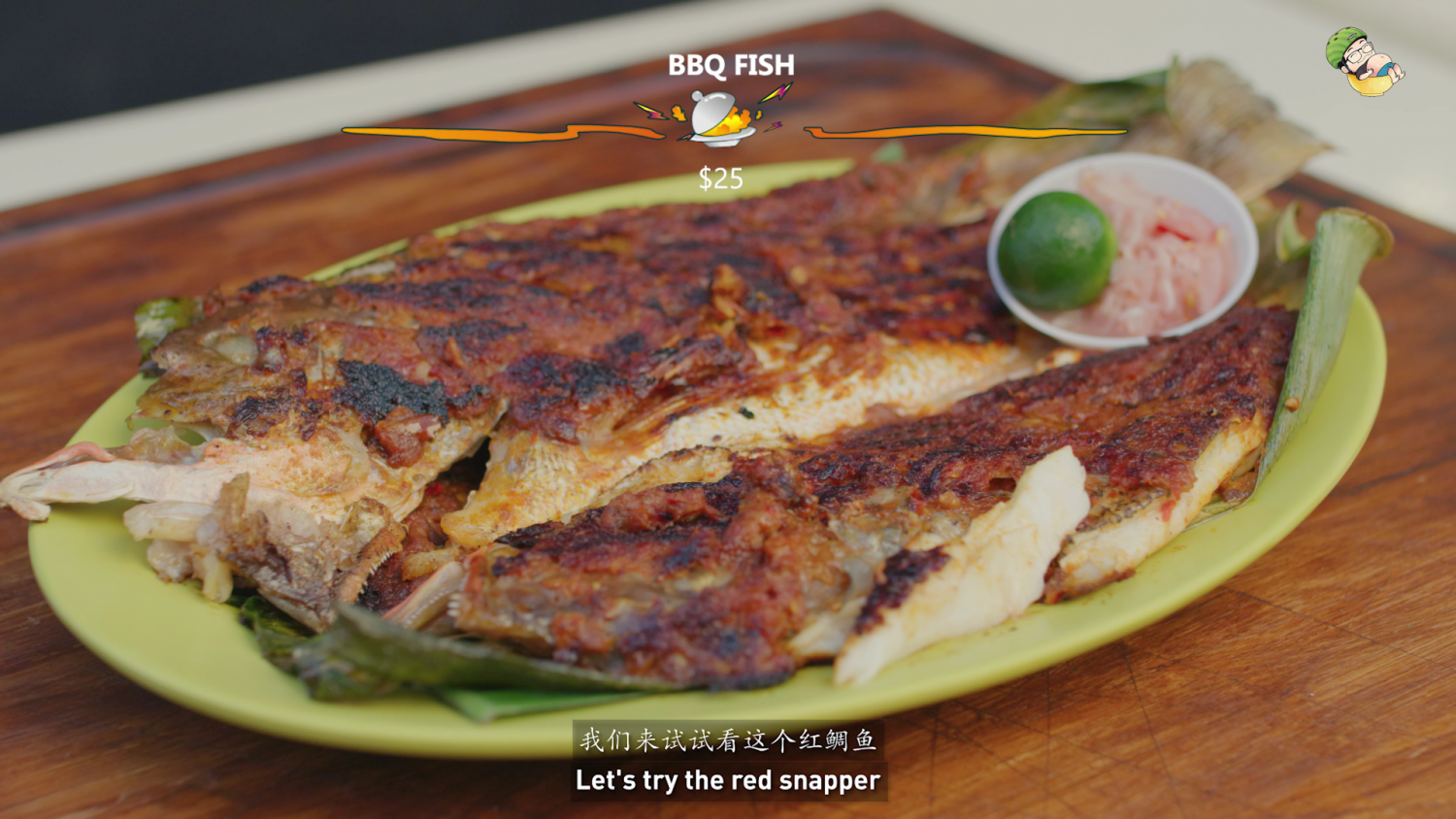 The ugliest food is often the most tasteful food. Just ask Aiken. Opps!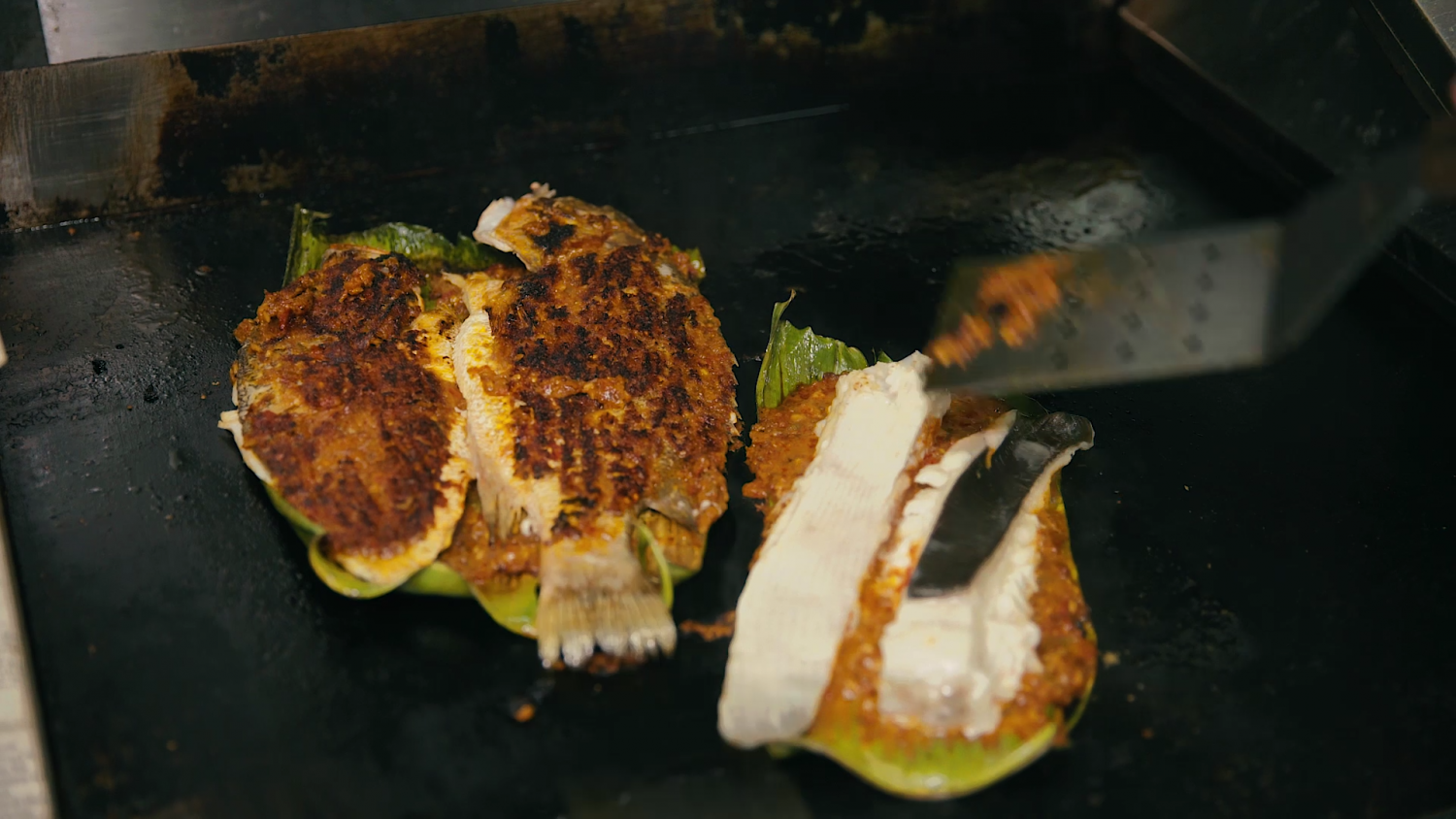 One interesting thing we noticed about the fish is the skin – although is pretty charred, the skin still have a certain sweetness to it. We love it!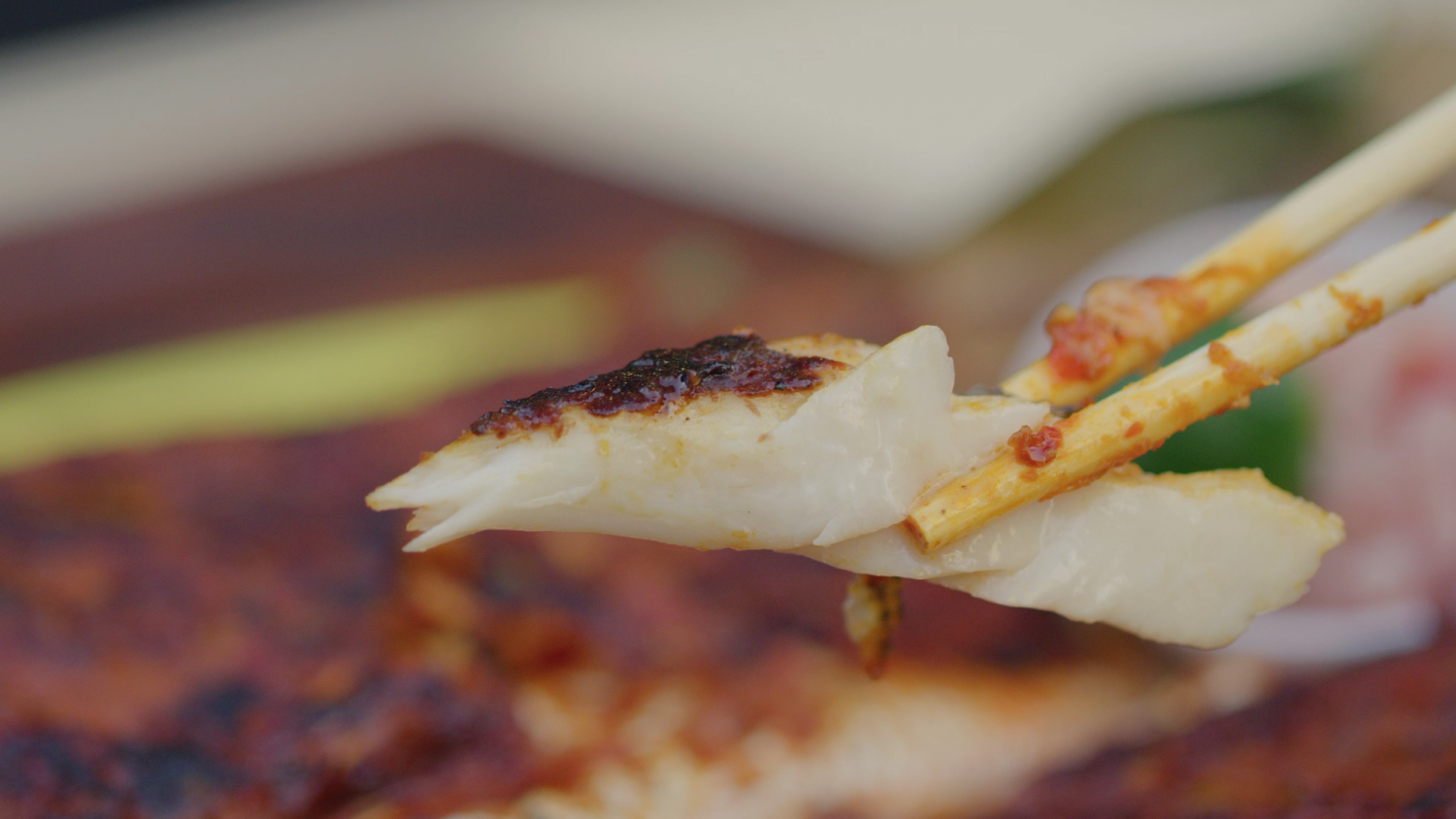 Alan Seafood really shocked us today. We didn't expect it to be this good. And with that, Allan Seafood have a total of 3 stars and it is Food King Good!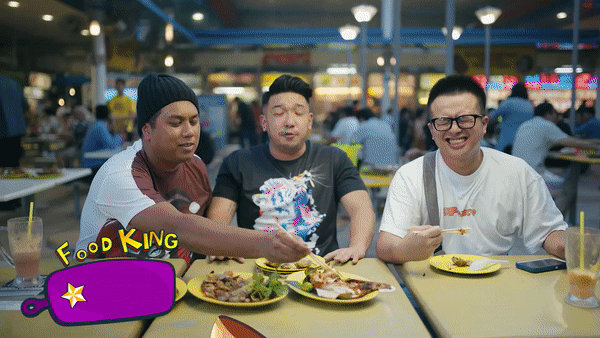 Ratings: 3 Stars, Food-King Good!
ALLAN BANANA LEAVES BBQ STINGRAY

Pasir Panjang Food Centre, 119 Pasir Panjang Road, Singapore 117424
Tues to Sun, 11AM to 9.30PM
It's a wrap and we are gonna leave and swim with the fishes now. We wonder where's Sylvia though. Trying to be a mermaid maybe? Click our video below to help us find her yeah. We are counting on you! Adios!