What's up guys! It's Friday and that means it's another episode of… Food King! Today we are going to bring you something totally new and interesting – Private fine dining in somebody's HDB flat! Oh golly. So one of Ryan's friends recommended this to us to and we thought it might be a good idea to experiment. But before we try the crazy array of food on offer here, let's meet the chef cum owner of OwnselfMake Chef shall we!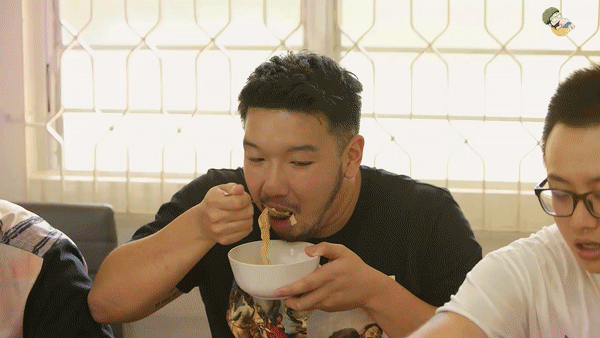 Ladies and gentlemen, please welcome Chef Shen! Chef Shen Tan is a self taught cook, who made a career switch in 2008 with her twice steamed Nasi Lemak at Maxwell Food Centre. She later helmed the kitchens at Wok & Barrel and Ujong, developing mod sin dishes like Ba chor mee pasta, pulot hitam pudding and Shendol.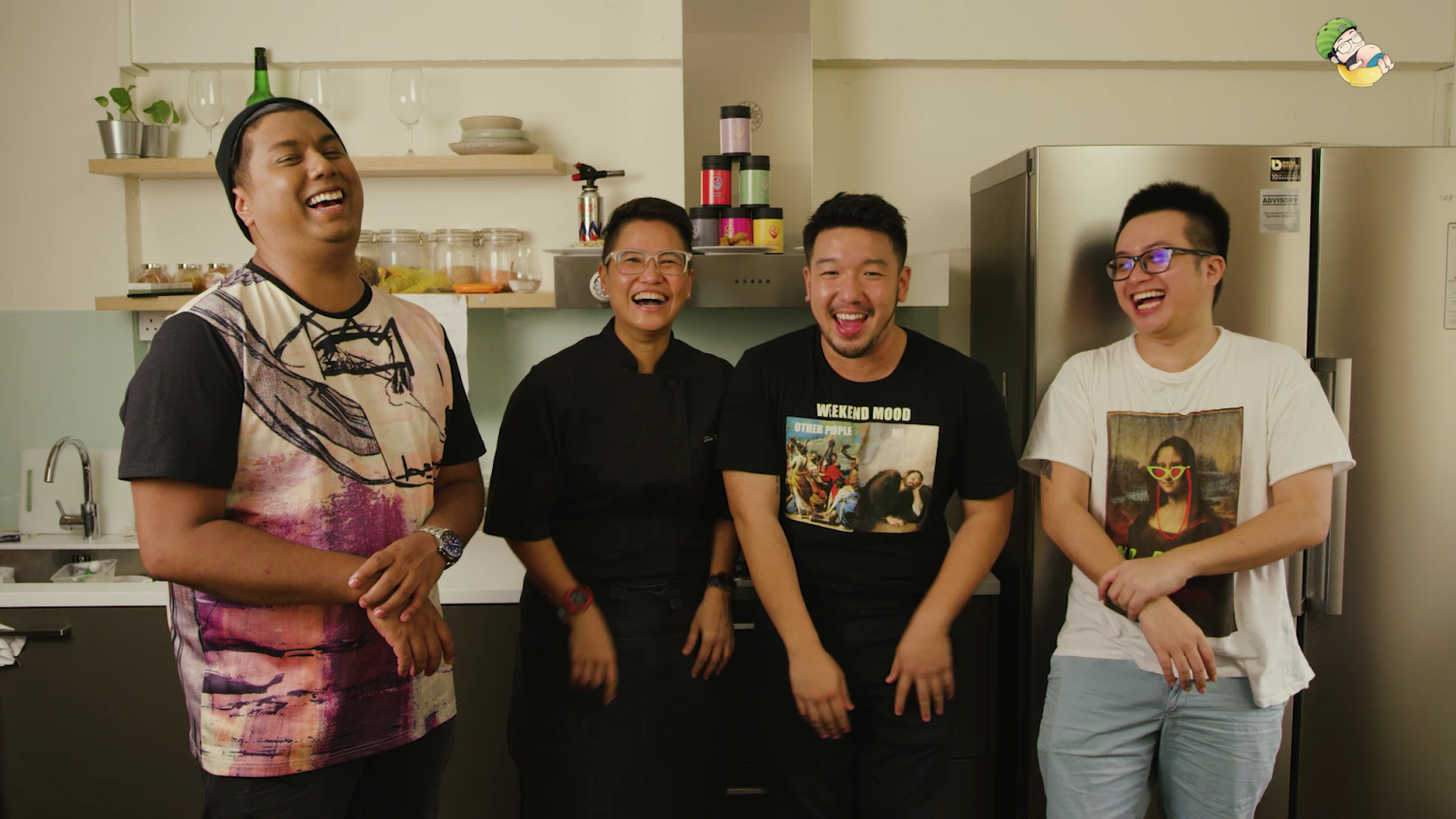 Who would have thought a simple three-room HDB flat in Commonwealth would play host to some outrageously innovative yet delicious creations?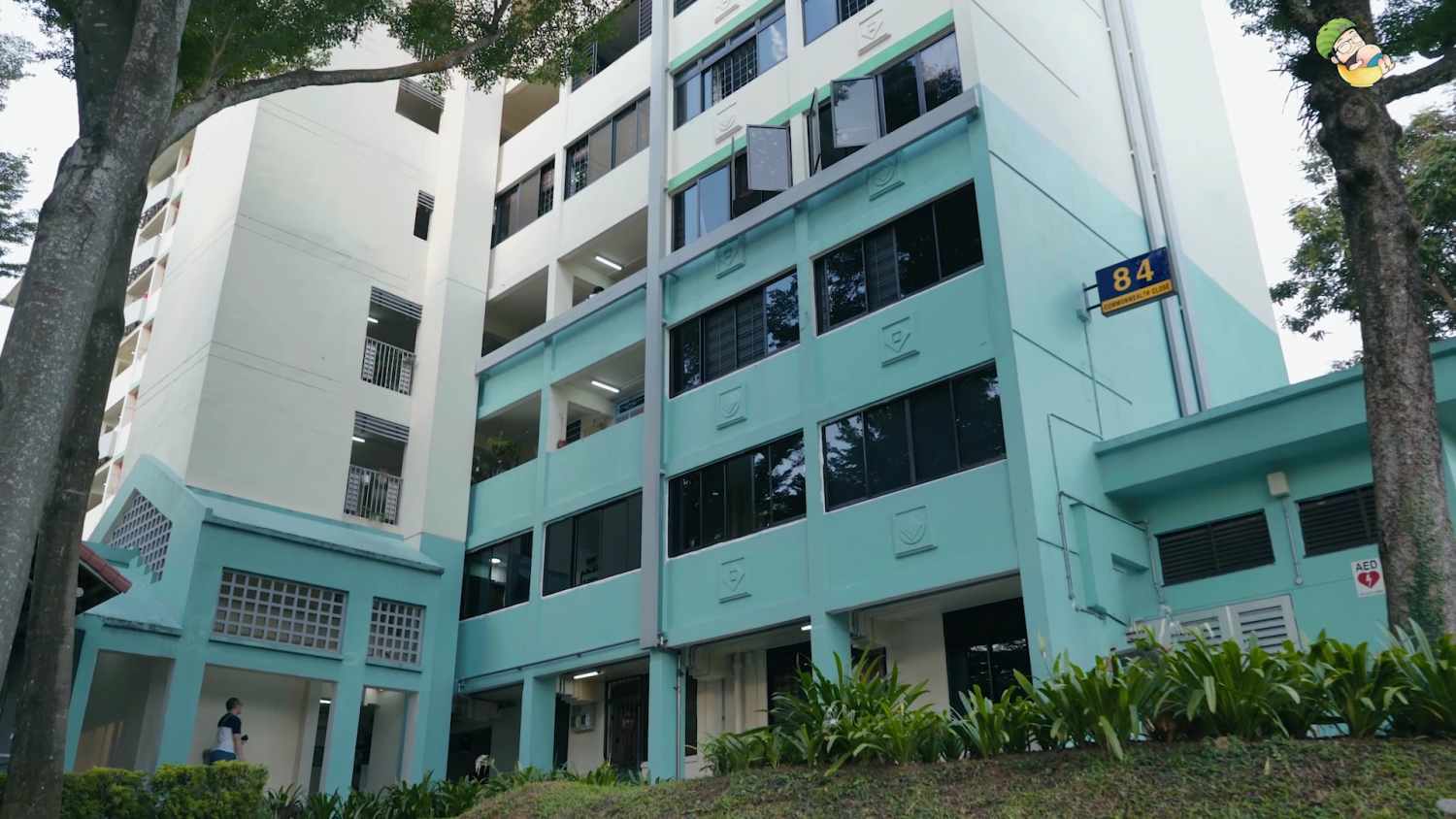 Ownselfmake Chef is a private dining experience hosted by Chef Shen Tan where you will enjoy Singapore inspired menus which mix and meld various culinary influences. Many elements of the food are hand made, hence the moniker Ownselfmake Chef.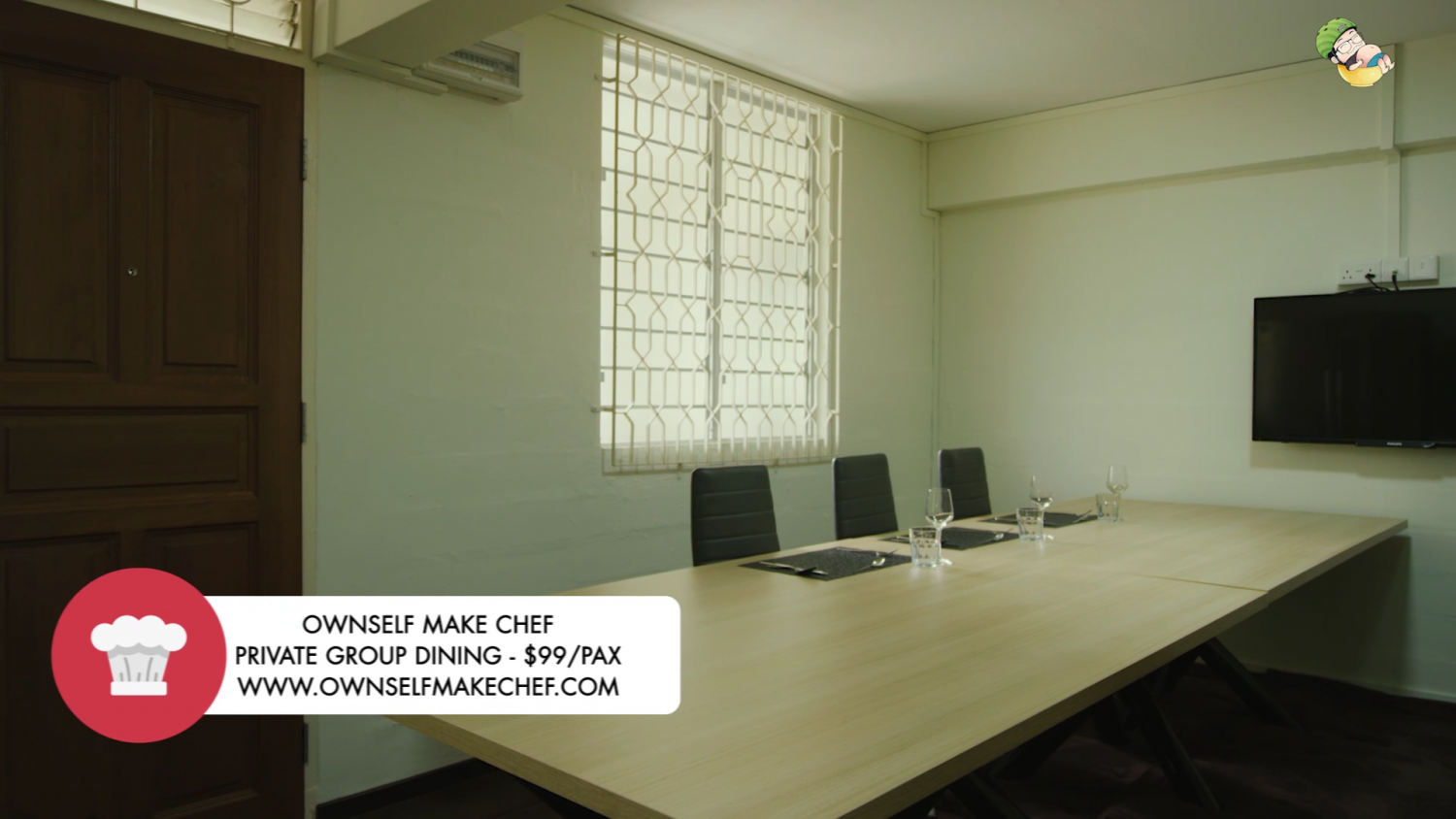 The menu changes every weekend on Saturdays. So you can simply buy a ticket online, join 11 other people, enjoy the menu and have fun!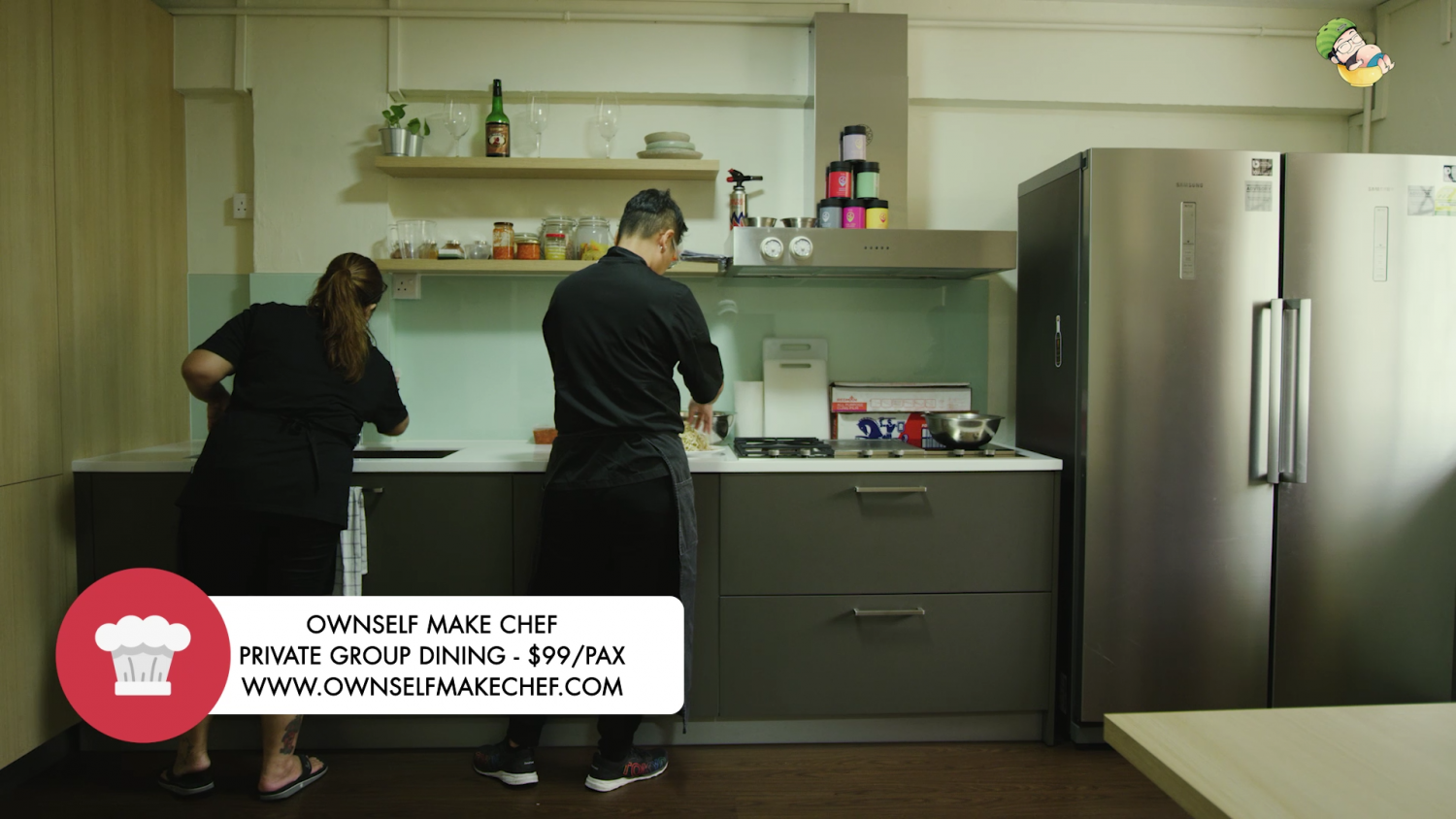 This is very much about Chef Shen's journey as a self-taught chef and her culinary explorations. Respect!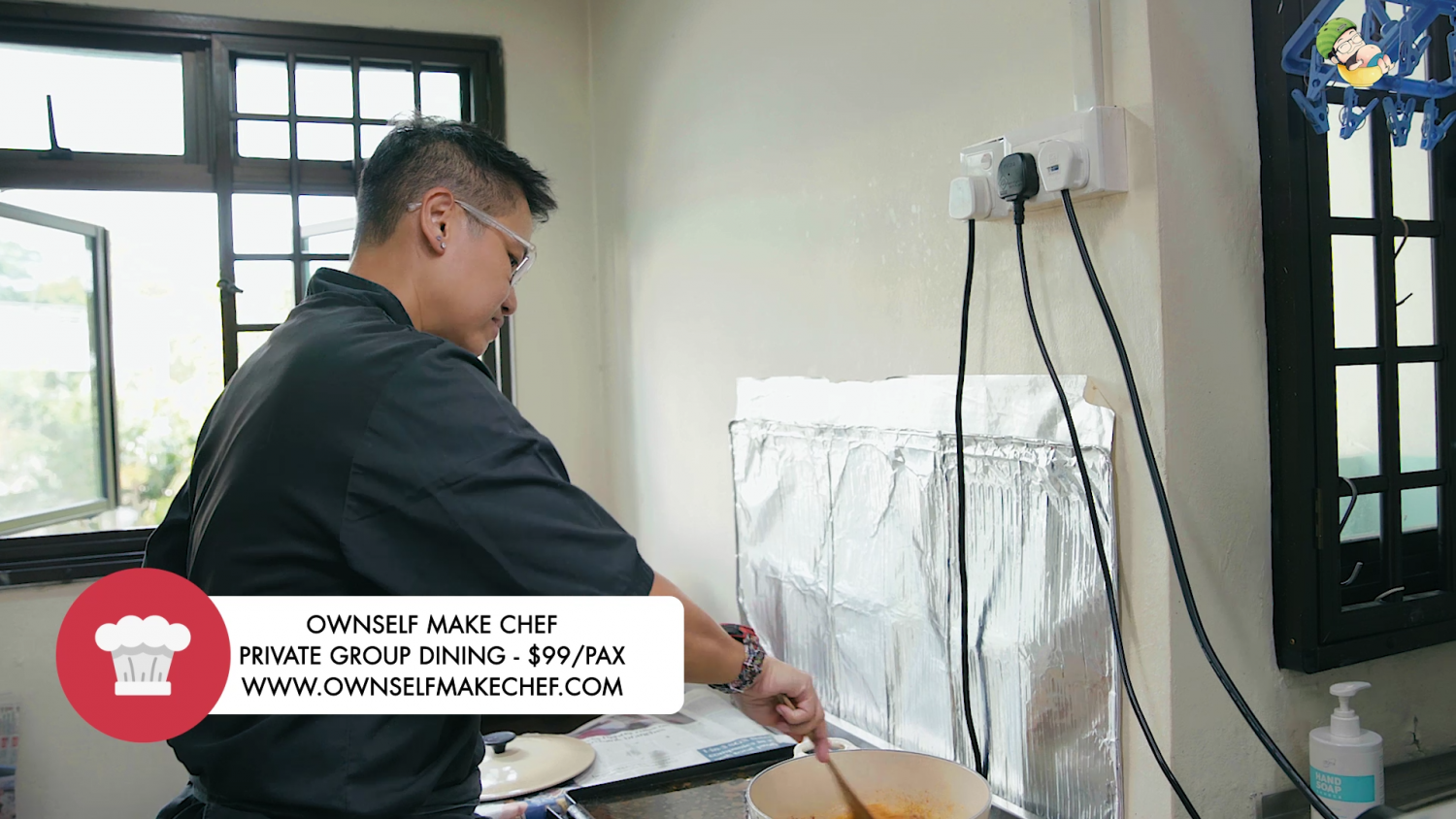 We are ready and we can't wait for the menu to roll out! Are you?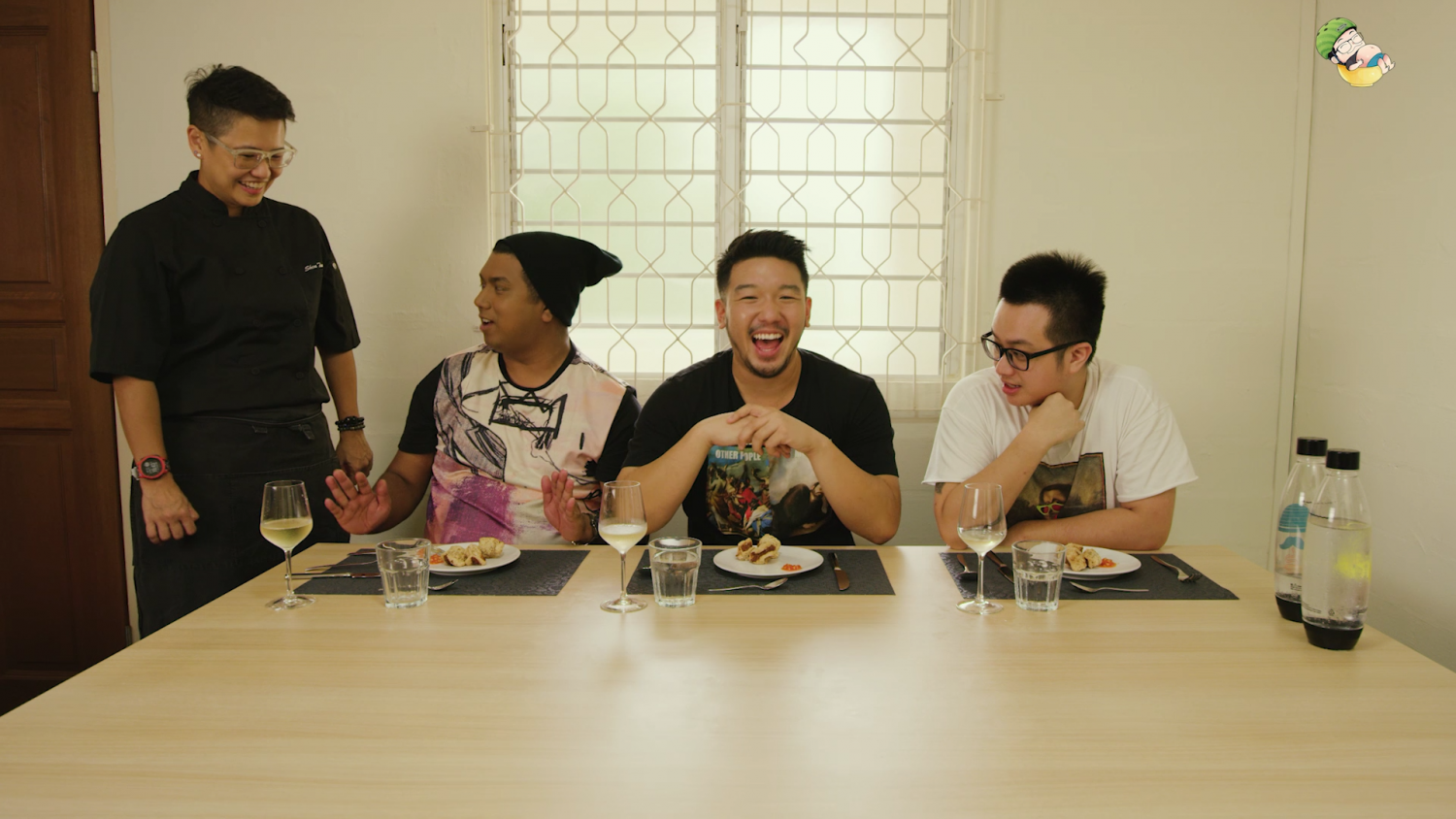 We present to you, Sinfully Seafood! This is gonna be a gastronomical experience for all of us. Let the feast begin!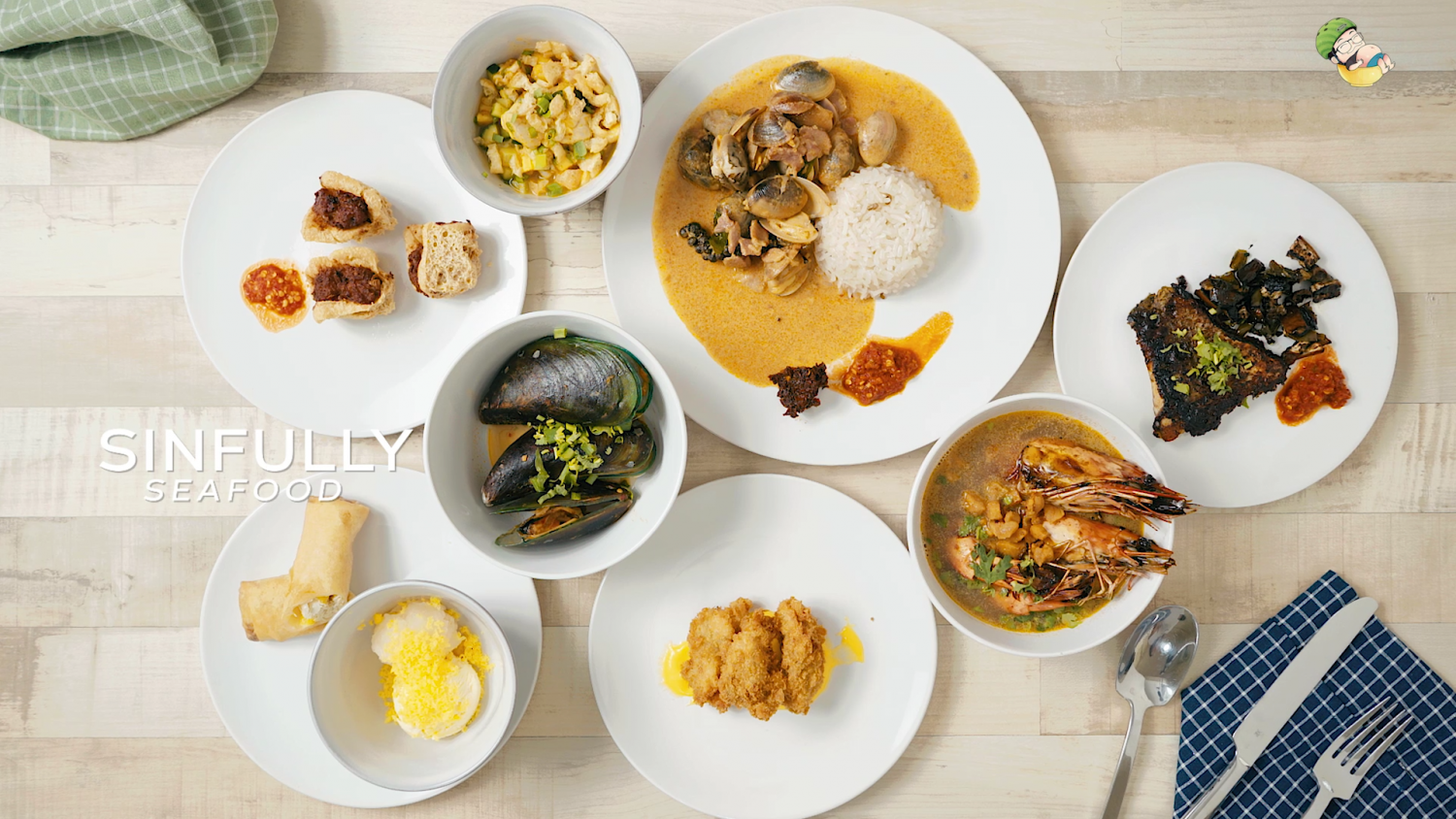 For our very first course of the day, we are actually having a seafood version of our local dish, Mee Siam Ceviche!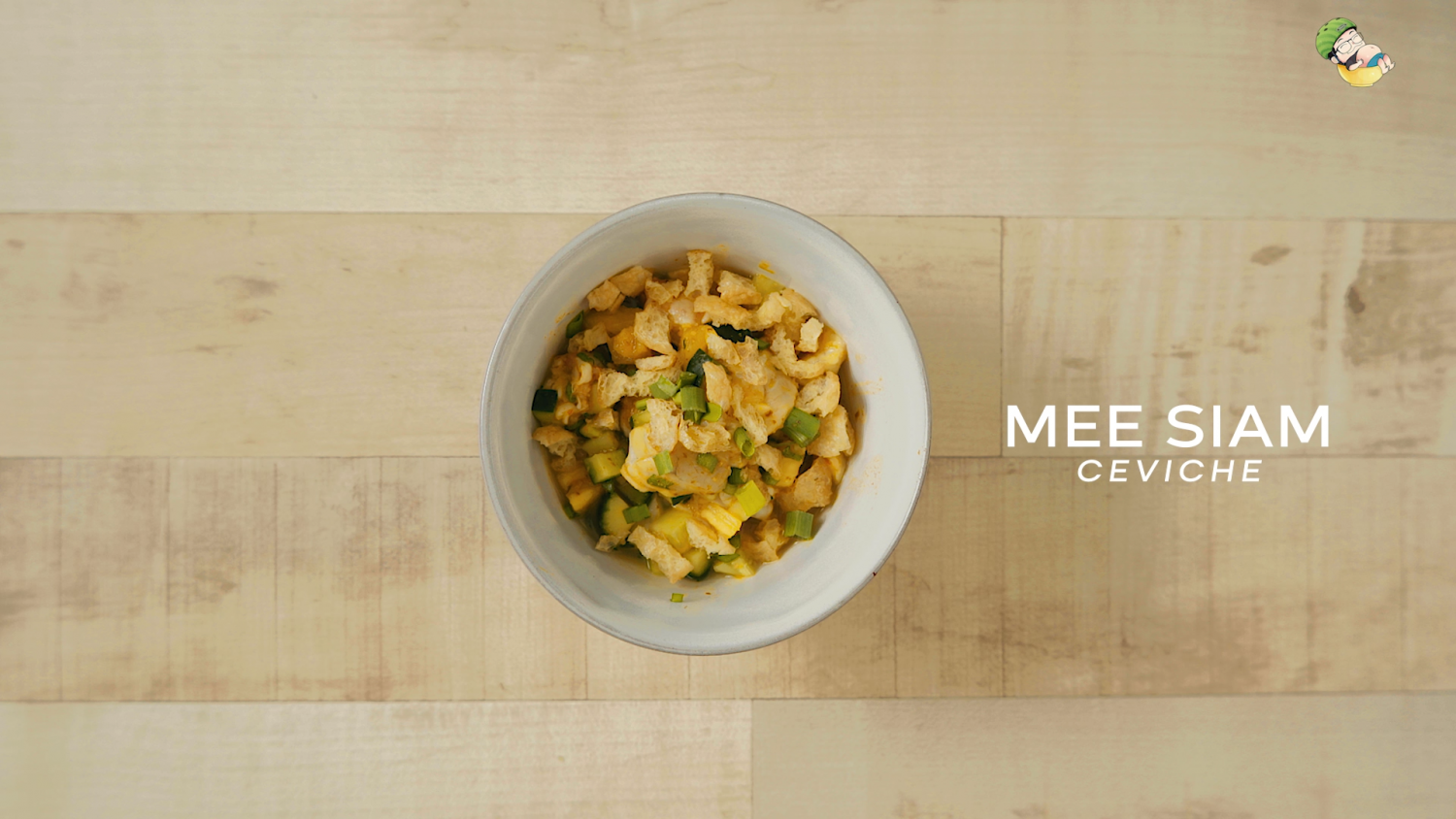 This unique dish have all the flavours of mee siam without the usual ingredients. Here it's elevated to the next level with fresh sashimi-grade Hokkaido scallops, botan ebi from Japan and local grouper grown by Ah Hua Kelong. Wow!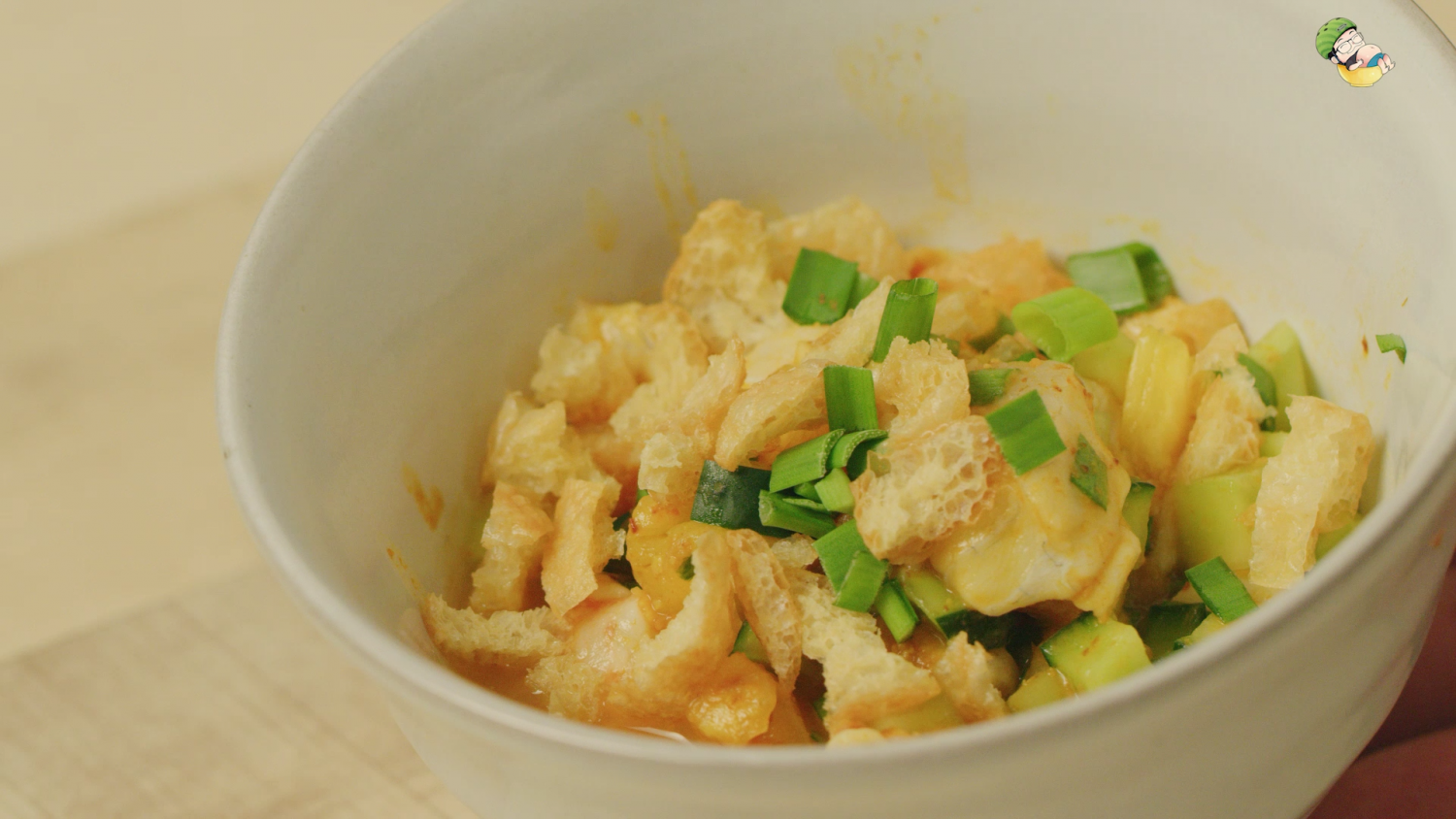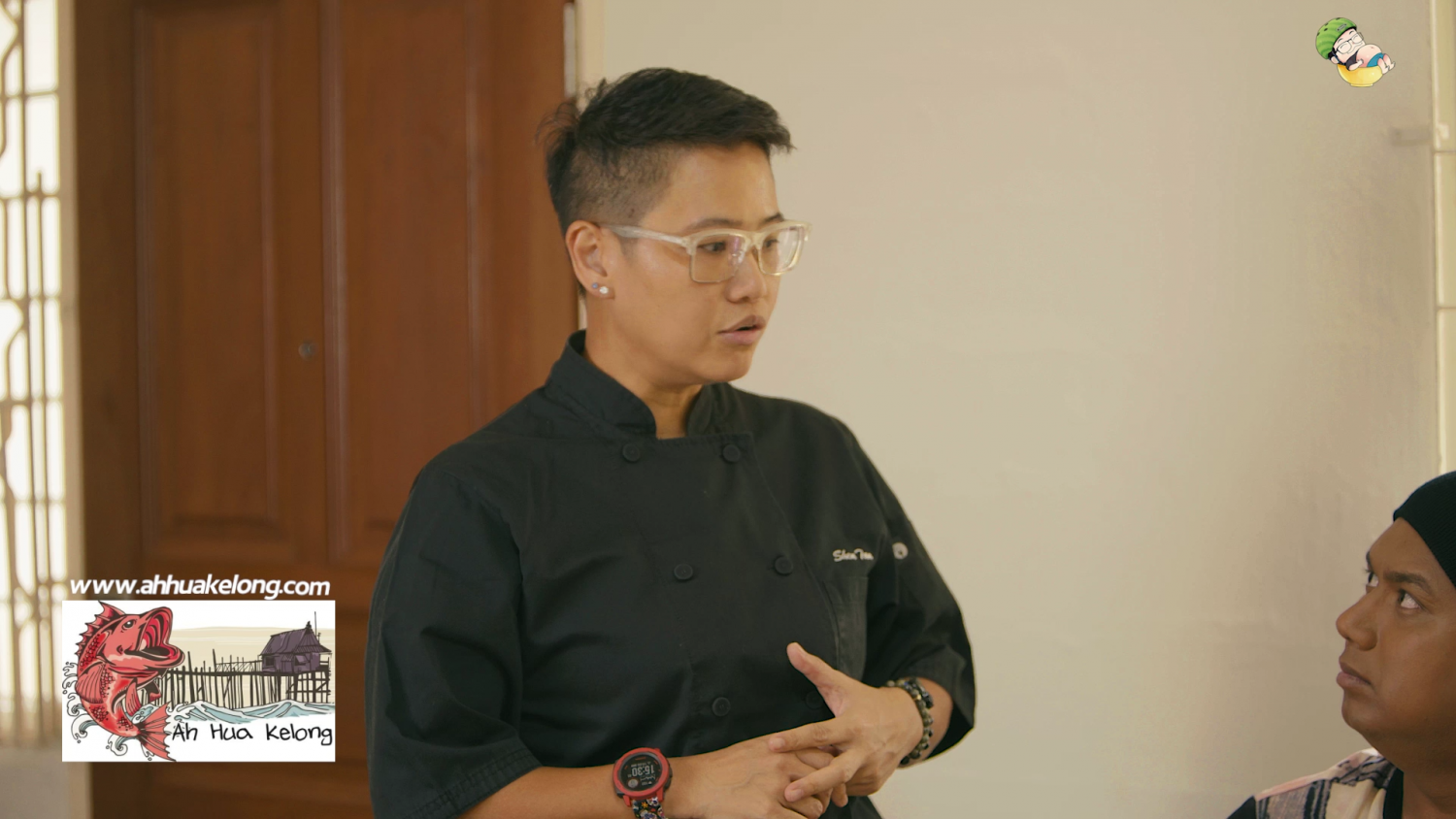 What's even more amazing is that the seafood ingredients are also mixed with taupok croutons, pineapple, cucumber and chilli, then ceviched using calamansi lime and topped with chives. We really love the freshness of the seafood and the robust taste in this appetizer. Holy moly!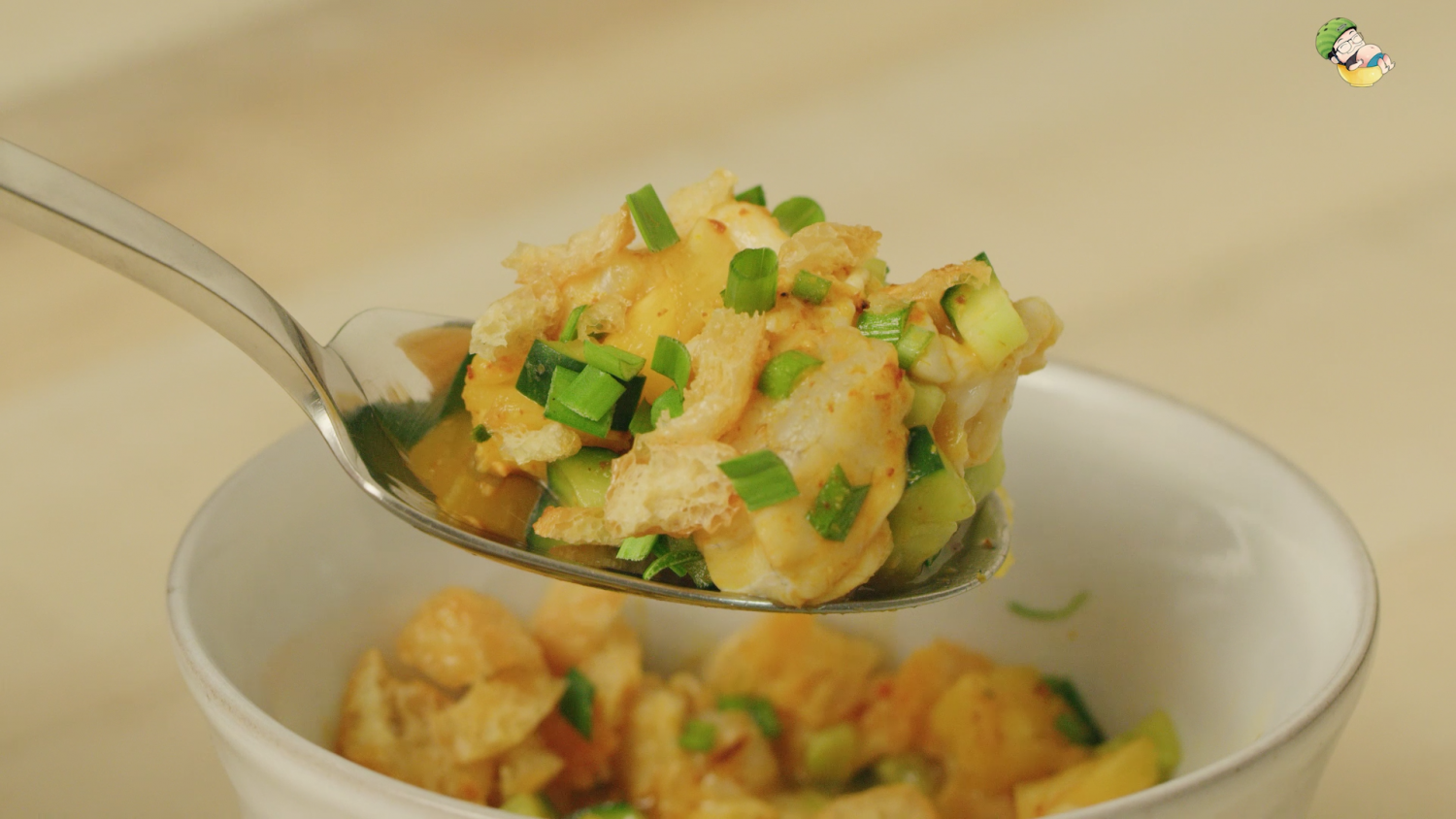 What a delightful start to our Sinfully Seafood dinner. We are craving for more already. Bring on the next dish!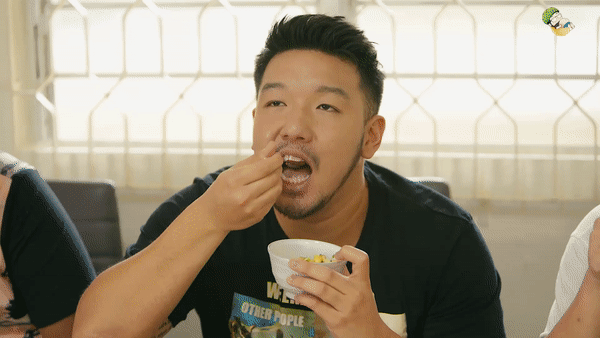 Our second dish is going to be fried oysters! This is very much inspired by the Japanese kaki-fry. But then you have that salted egg yolk aioli at the bottom which is absolutely Singaporean.
Chef Shen cleverly transformed these whole shucked oysters into some kind of lovely deep fried fritters and served them with salted egg yolk aioli. How to resist?! Oh, did we even mention that all the ingredients including the salted yolk aioli are made from scratch by her? That's insane!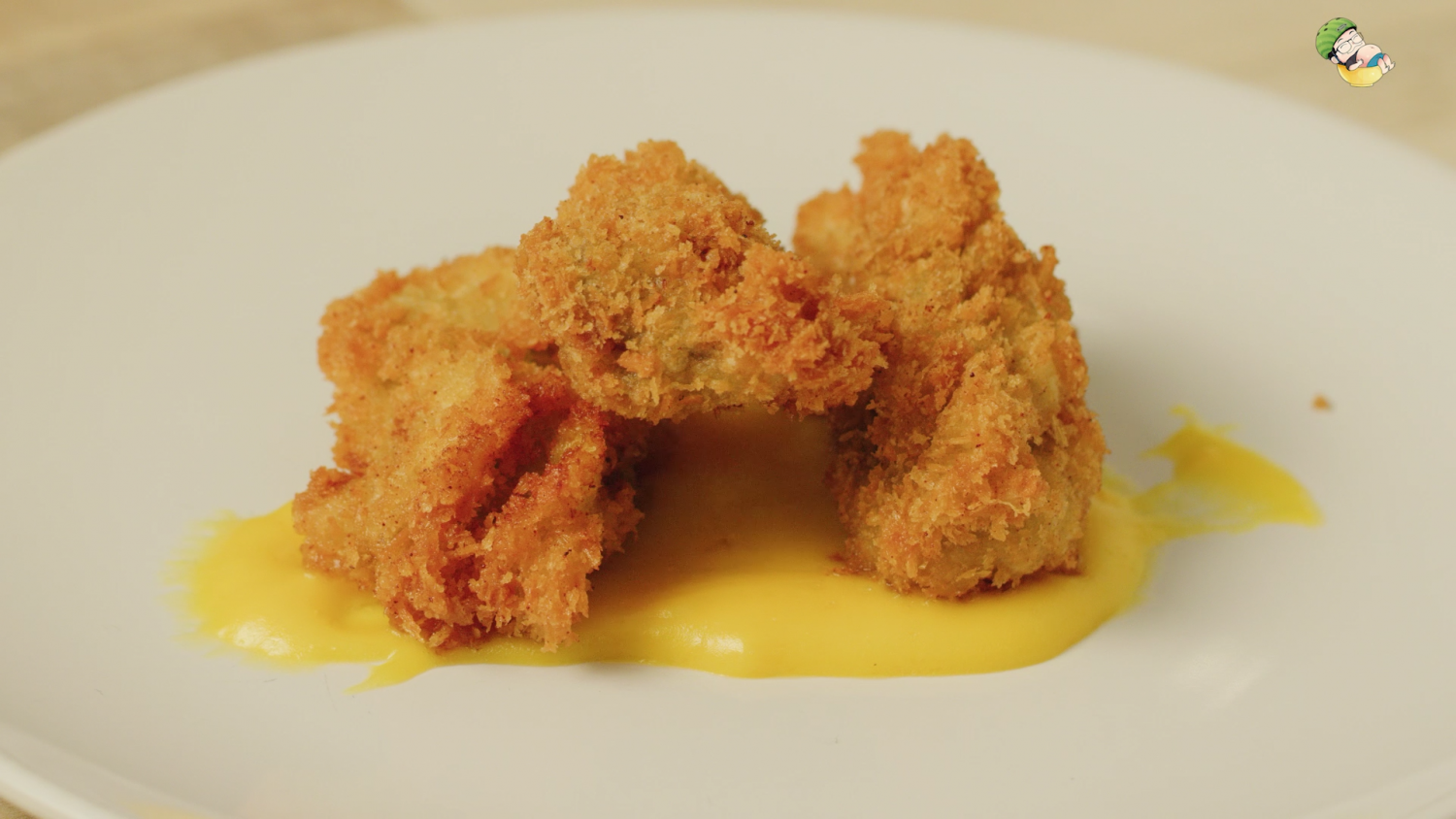 The fried fritters are not floury and doesn't come apart unlike most breaded stuffs. We like how the oysters have a very bite and the aioli have this citrus twang hat gives the entire dish that bit of irresistible zing. In order words, we love it!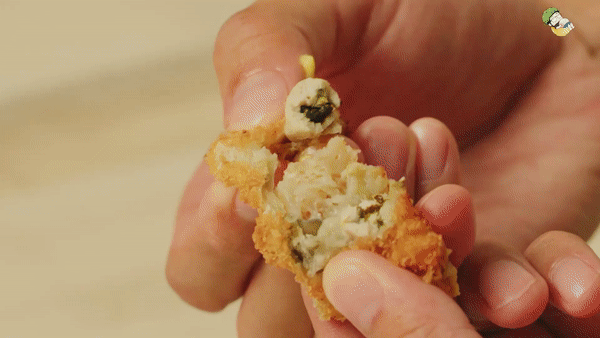 And here we are at course number 3! This time, we have something that looks familiar at first glance but not quite so when we take it apart… Introducing the Seafood Tau Pok!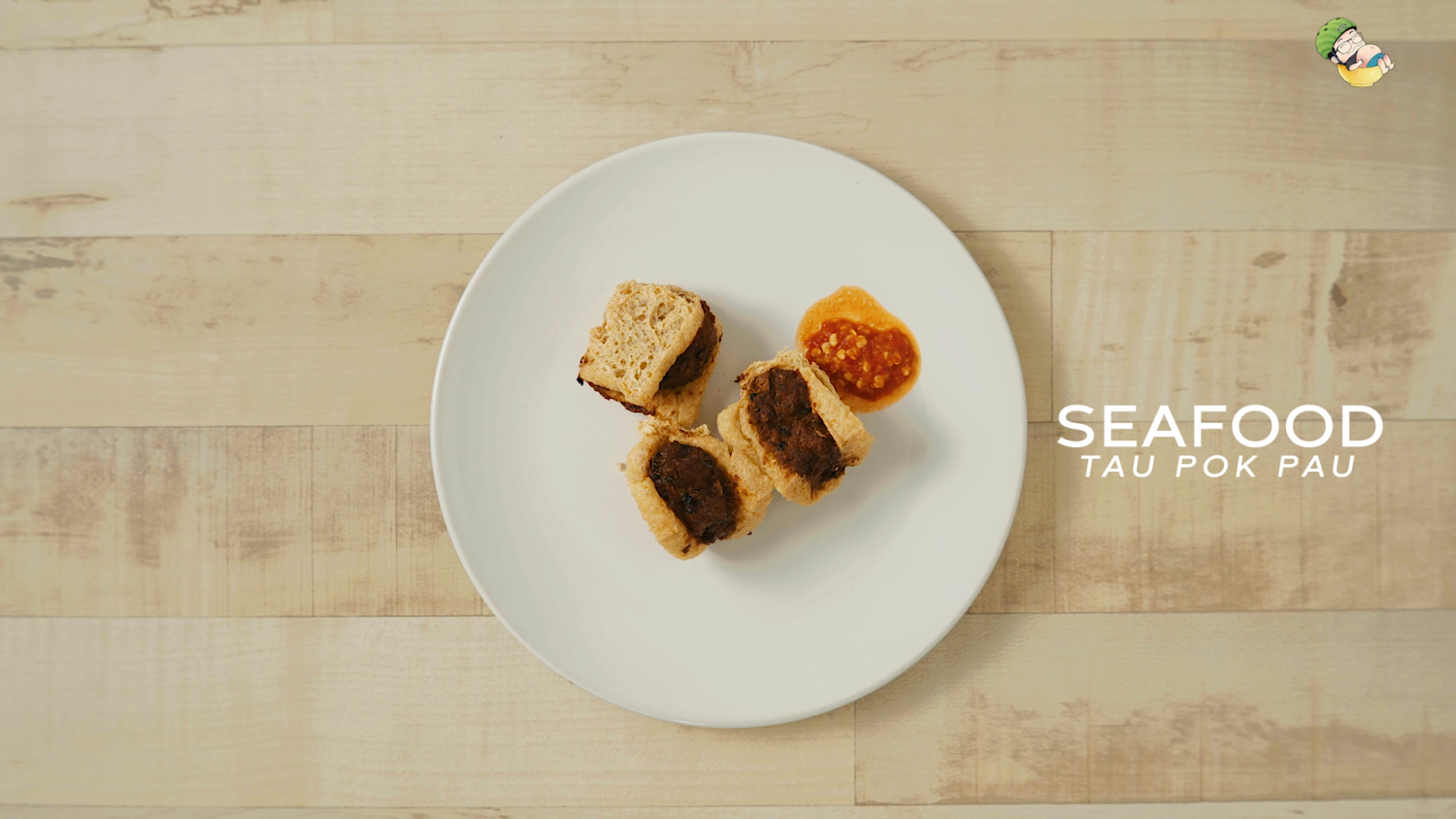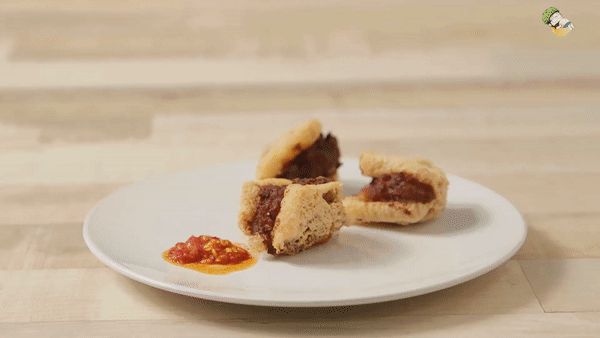 Stuffed with torch ginger flower as well as an otak mousse, this is tau pok like no other! We love the nice crunchy texture of the tau pok when you bite into it.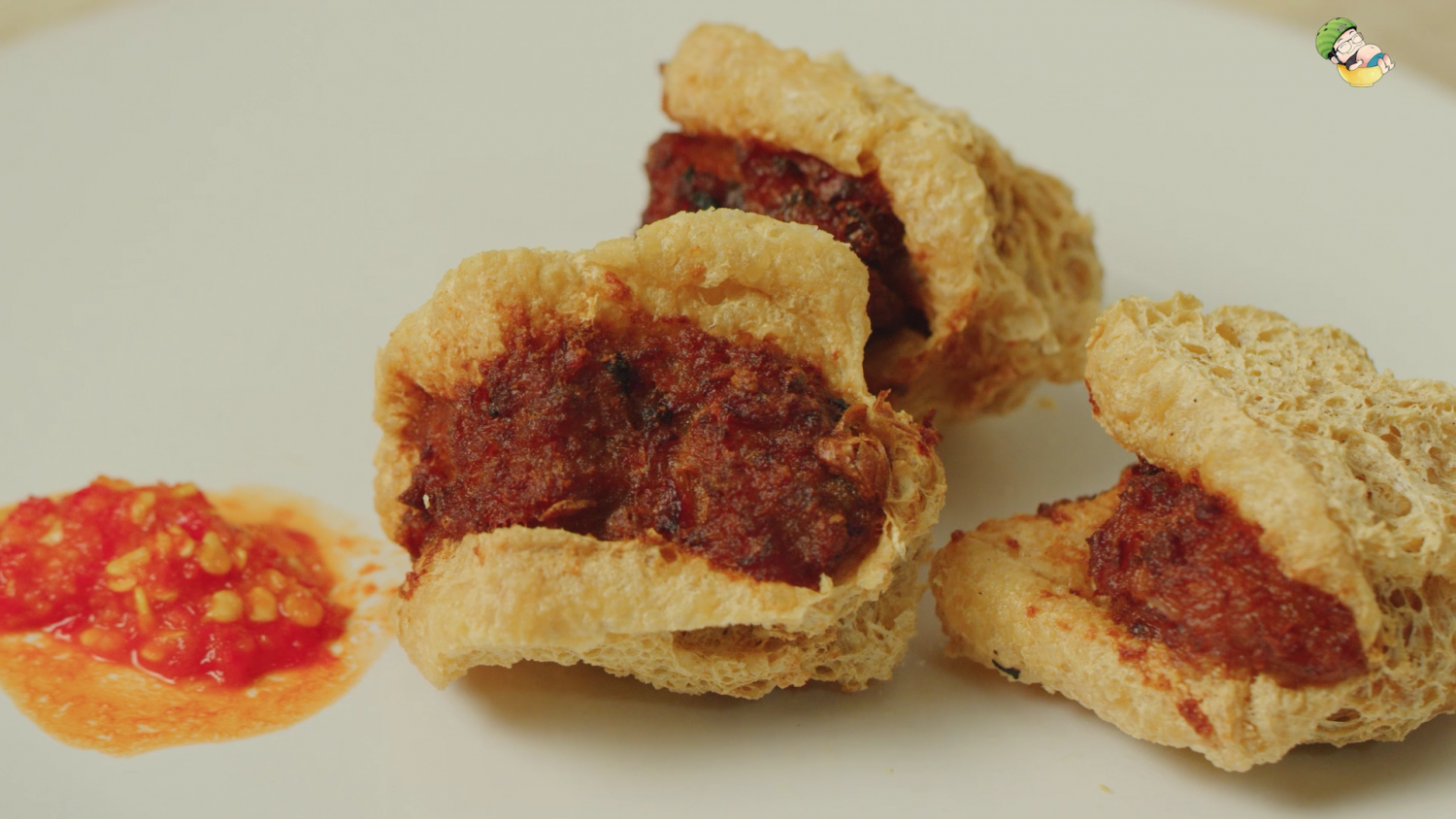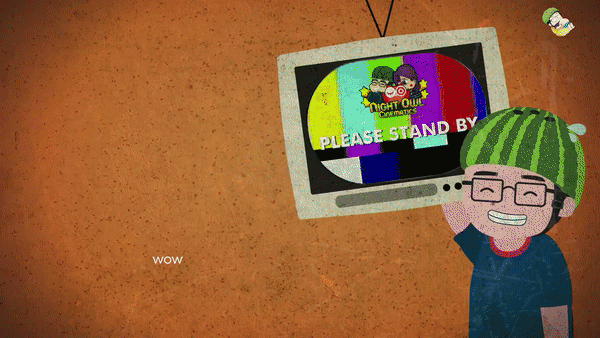 And then you have this amazing killer chilli, made with calamansi lime, garlic and chilli padi… So painful and yet so delightful at the same time. Absolutely bongers!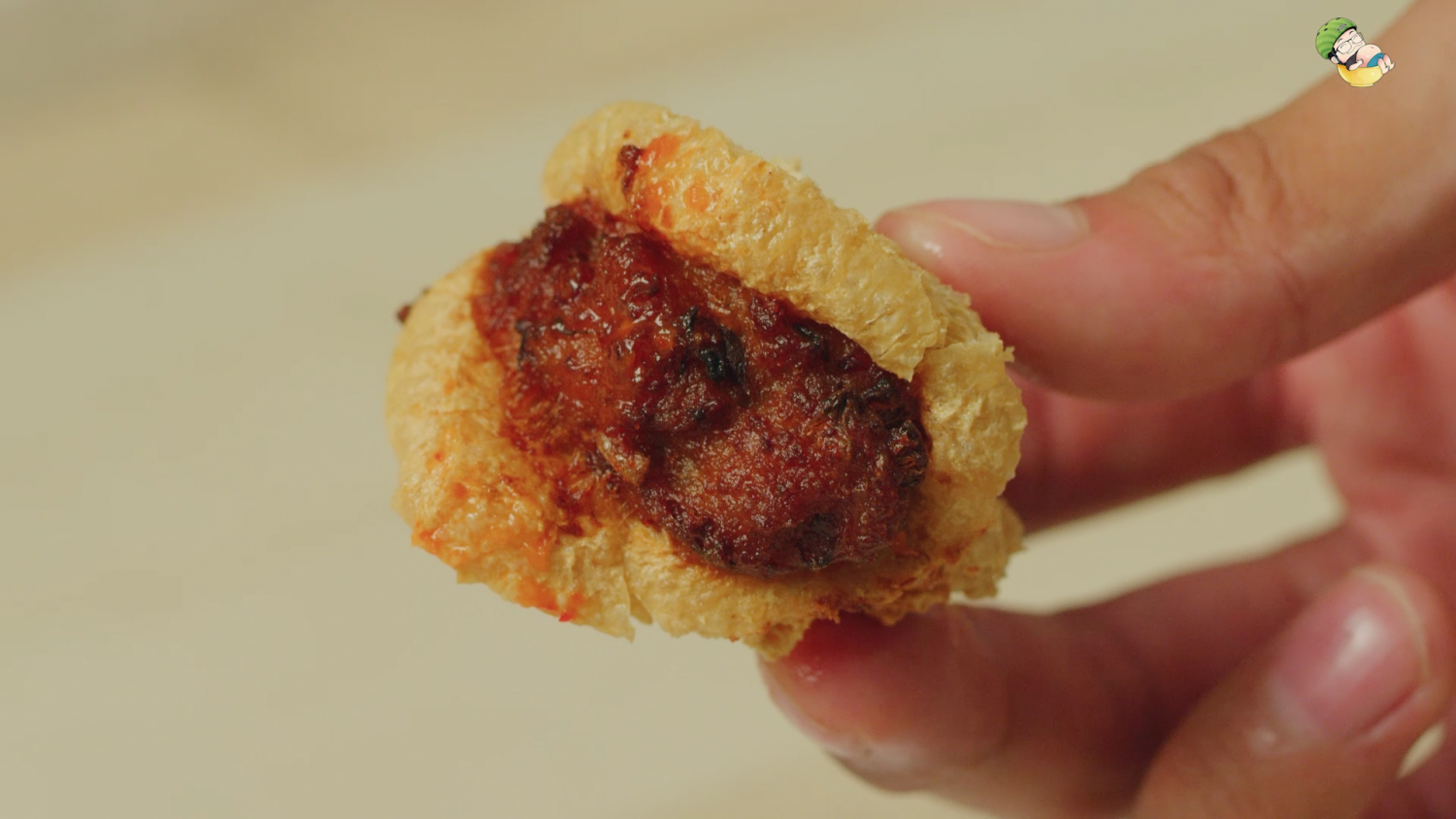 Yet again, we are beaten by another addictive course that is so freaking good! We are lost for words.
Course number 4, we will be having prawn noodles. Not just any prawn noodles, but Chef Shen's very own Luxe Hae Mee Tng (prawn noodle soup).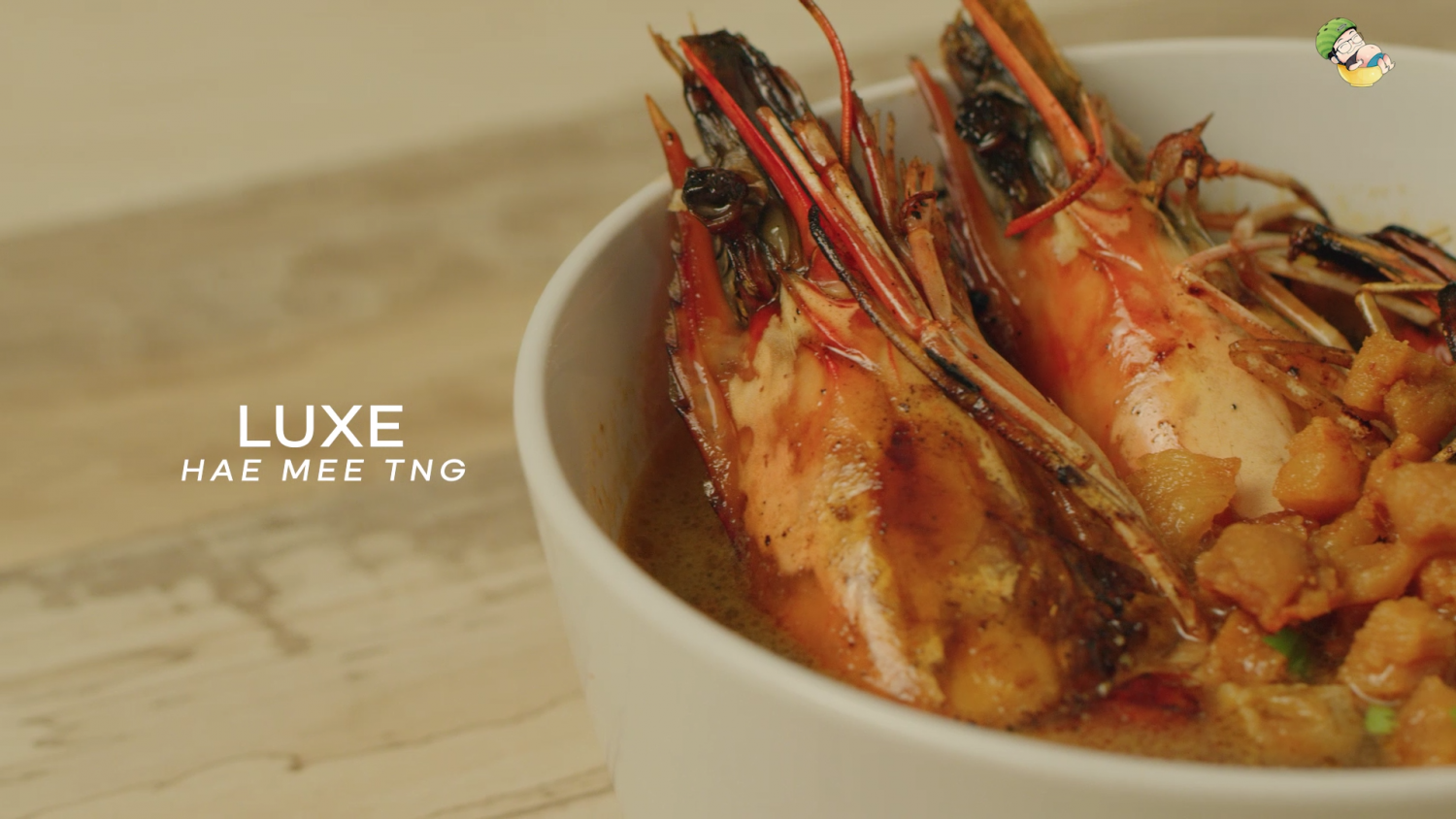 Dig in and you will find 'special' noodles and bits of lardons. And yes, an entire bowl of crispy pork lard at your disposal. Eat with discretion ya!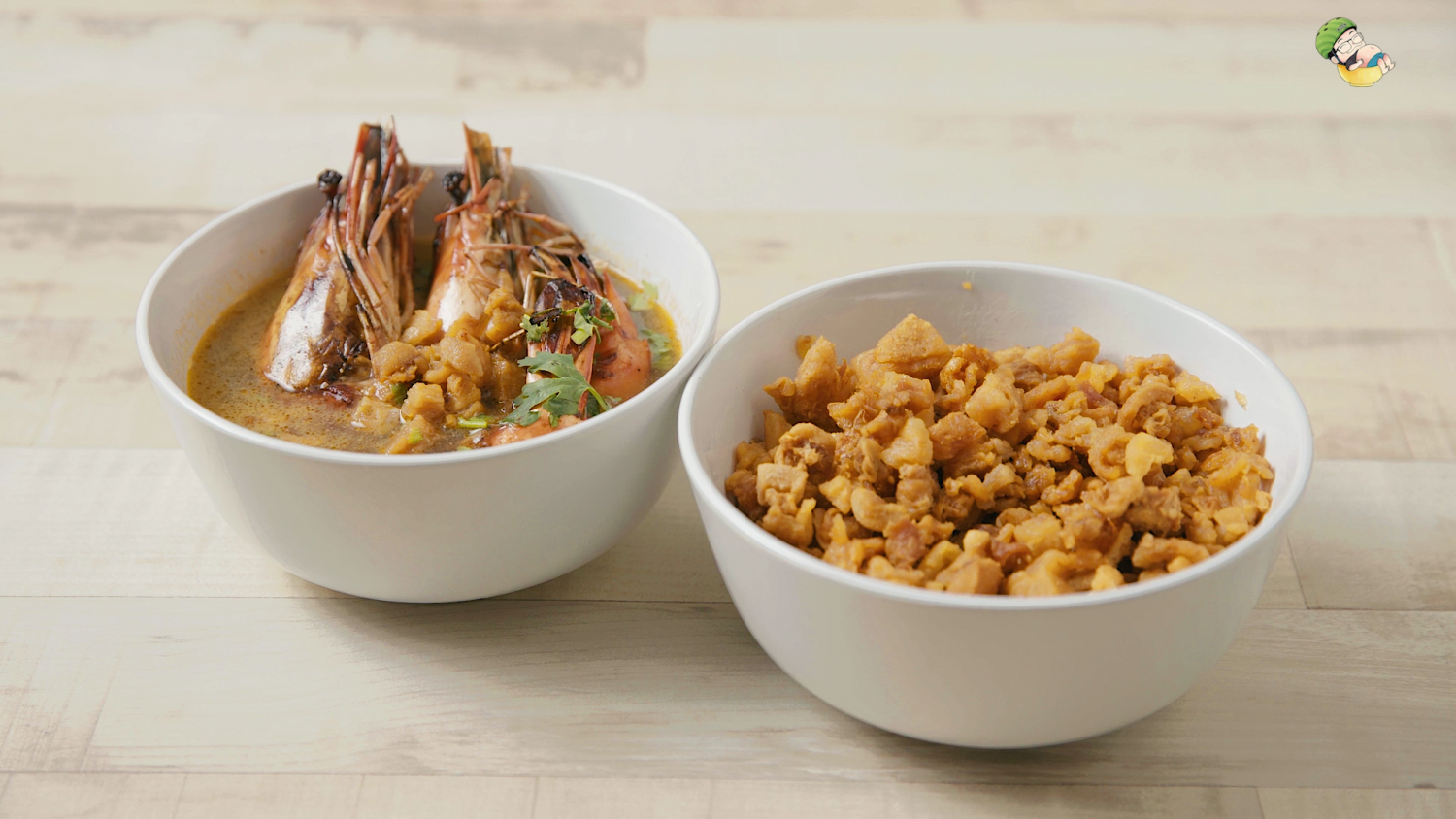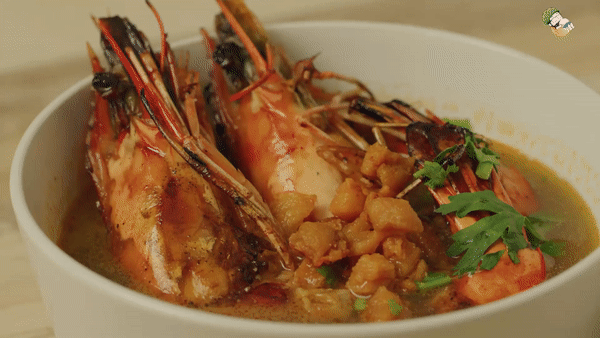 The broth is simmered for hours with pig's tail and pig's trotter, pork bones, carrots, shallots, crab, prawns and clams, giving this rich umami flavor that's loaded with collagen. Yummy!

We noticed the giant prawns have char on it. And that's when Chef Shen blew our delicate minds once again… She actually grilled the prawns in lard! Whatt?!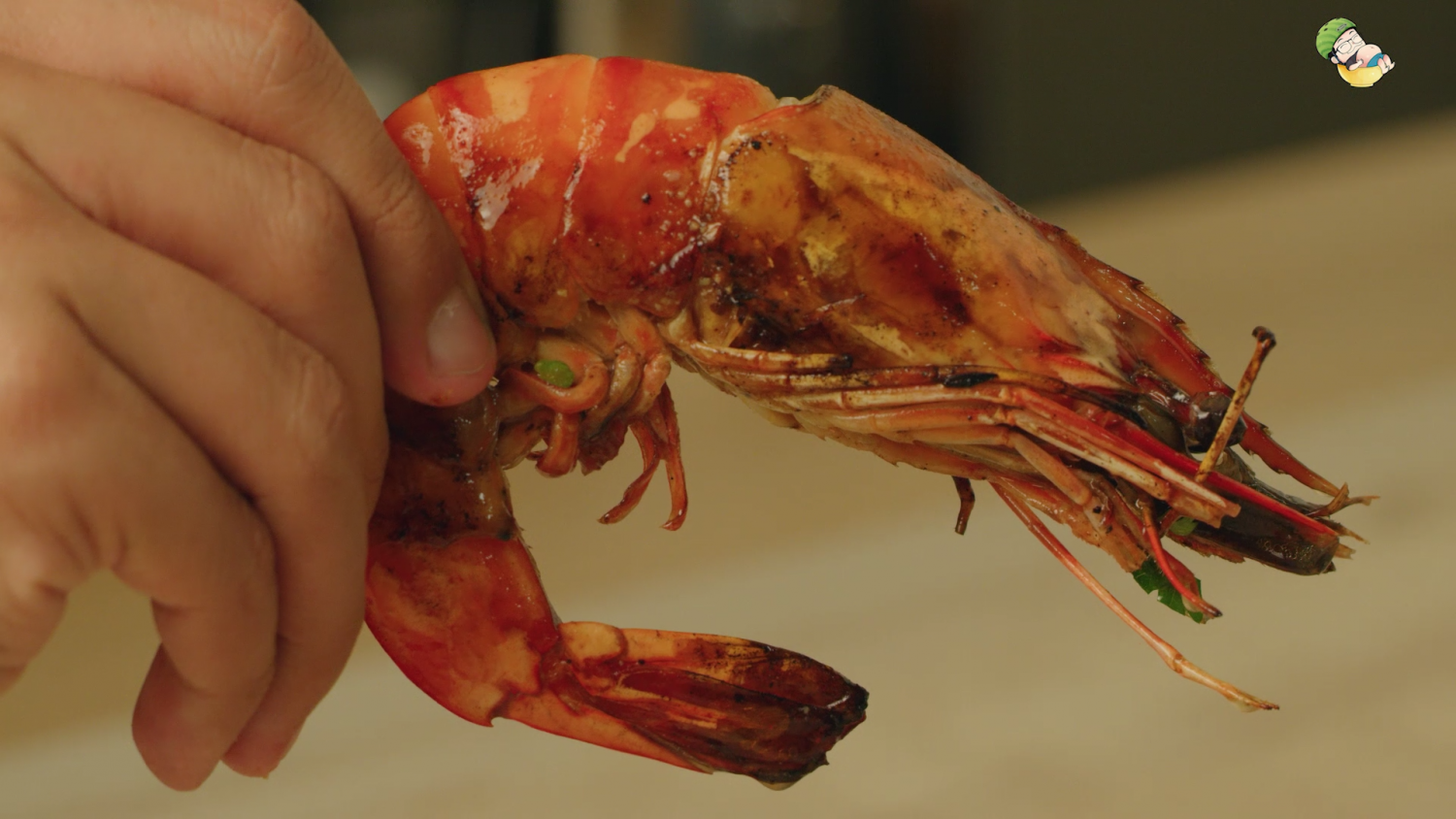 The prawns are an absolute treat. Imagine the smokiness of the char, the sweetness of the prawn, plus the heaviness of the lard, all in one satisfying bite. Heaven.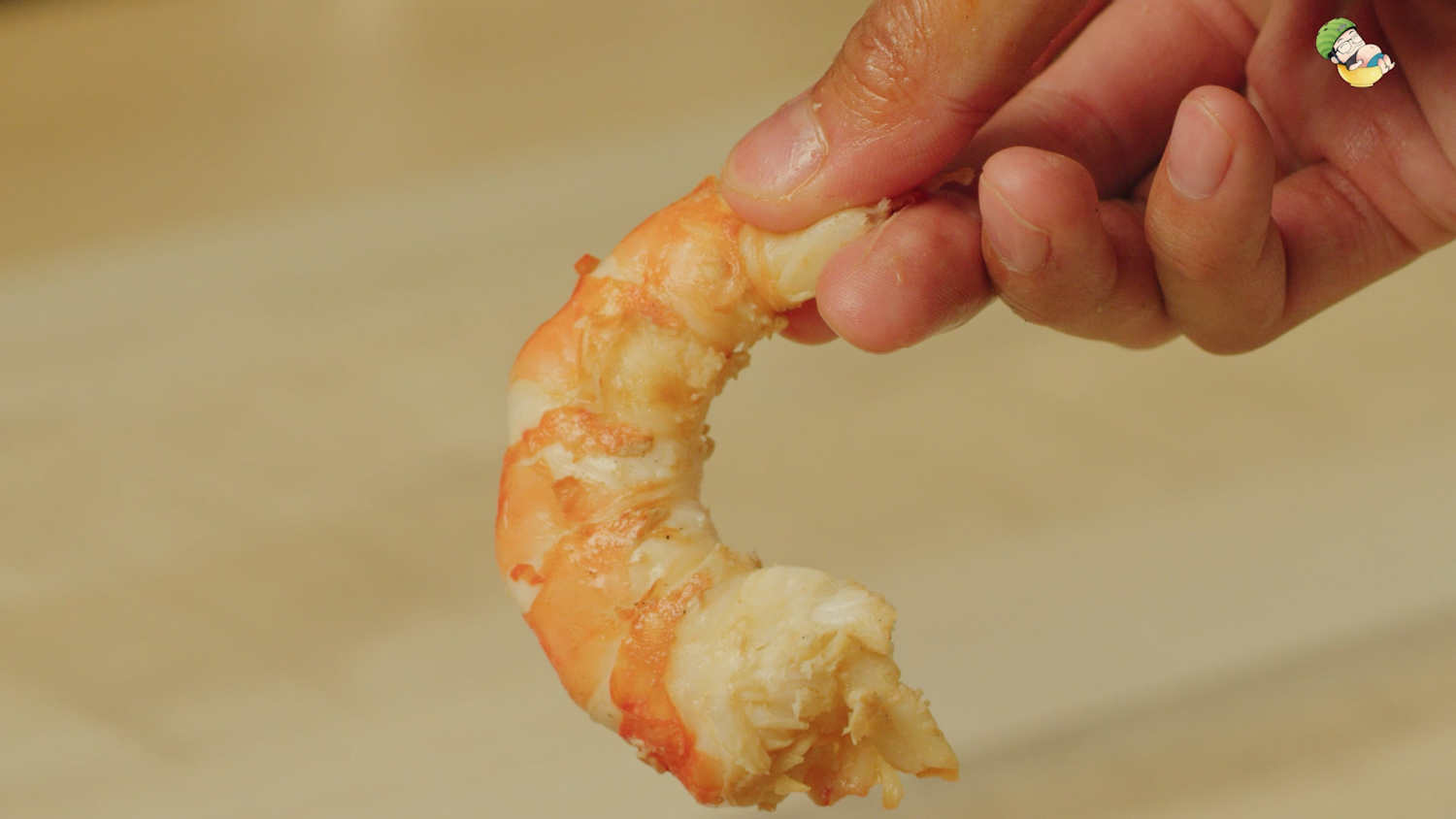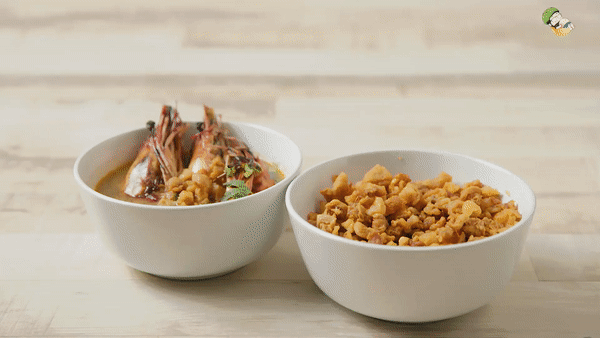 And that's not even the pièce de résistance. The noodles are the star of this wonderful dish. Why? Because they are literally made with oysters! Chef Shen actually infused oyster purée into the noodles and egg pasta. Handmade oyster noodles… This is taking prawn mee to a whole new level! So good.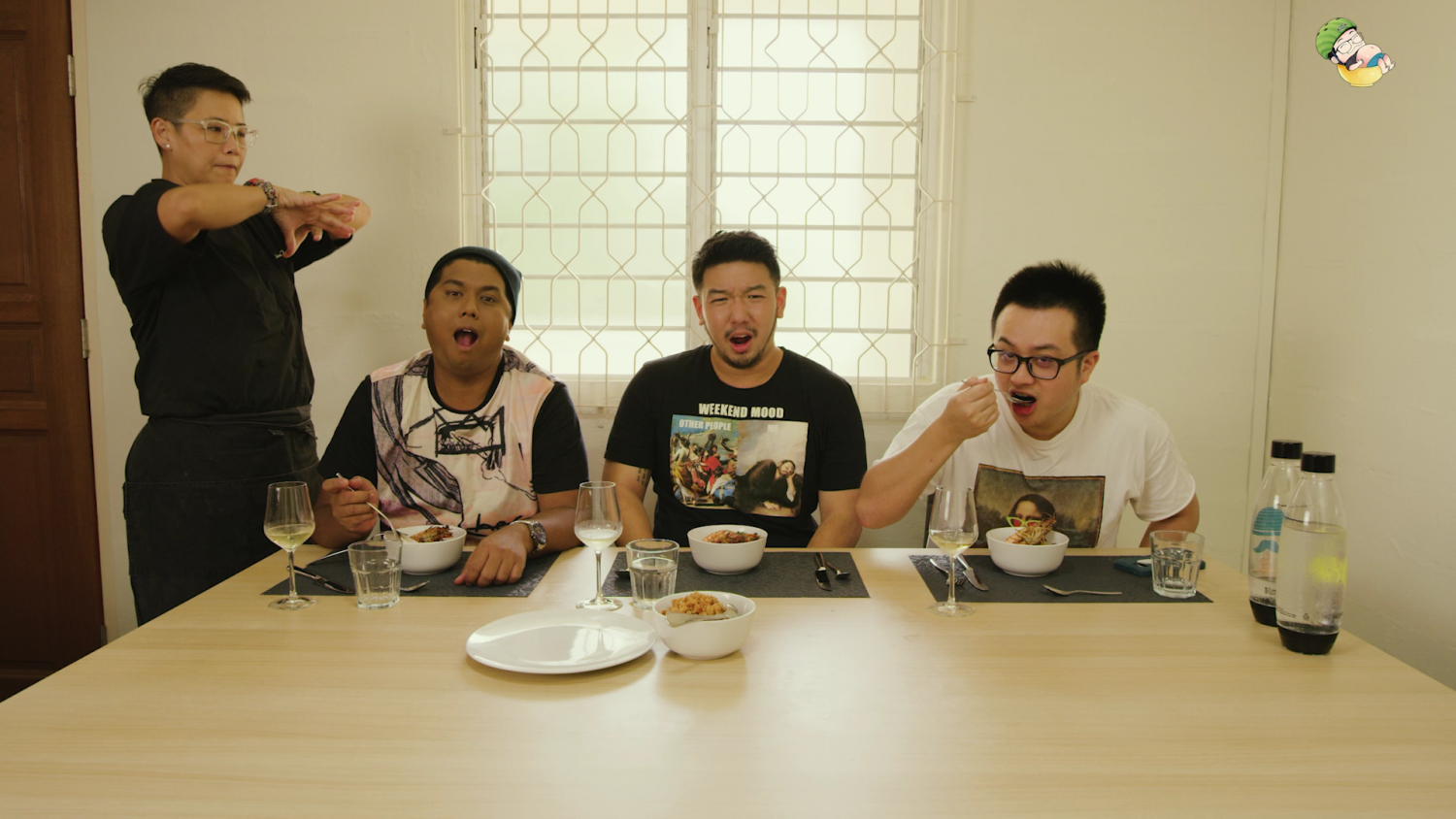 When a Chef tells you that her career started off with nasi lemak, you know for sure you will be getting some really amazing nasi lemak. So here we have Chef Shen's very own Green Pepper Curry Clams Nasi Lemak. Sounds incredible? Wait till you try it.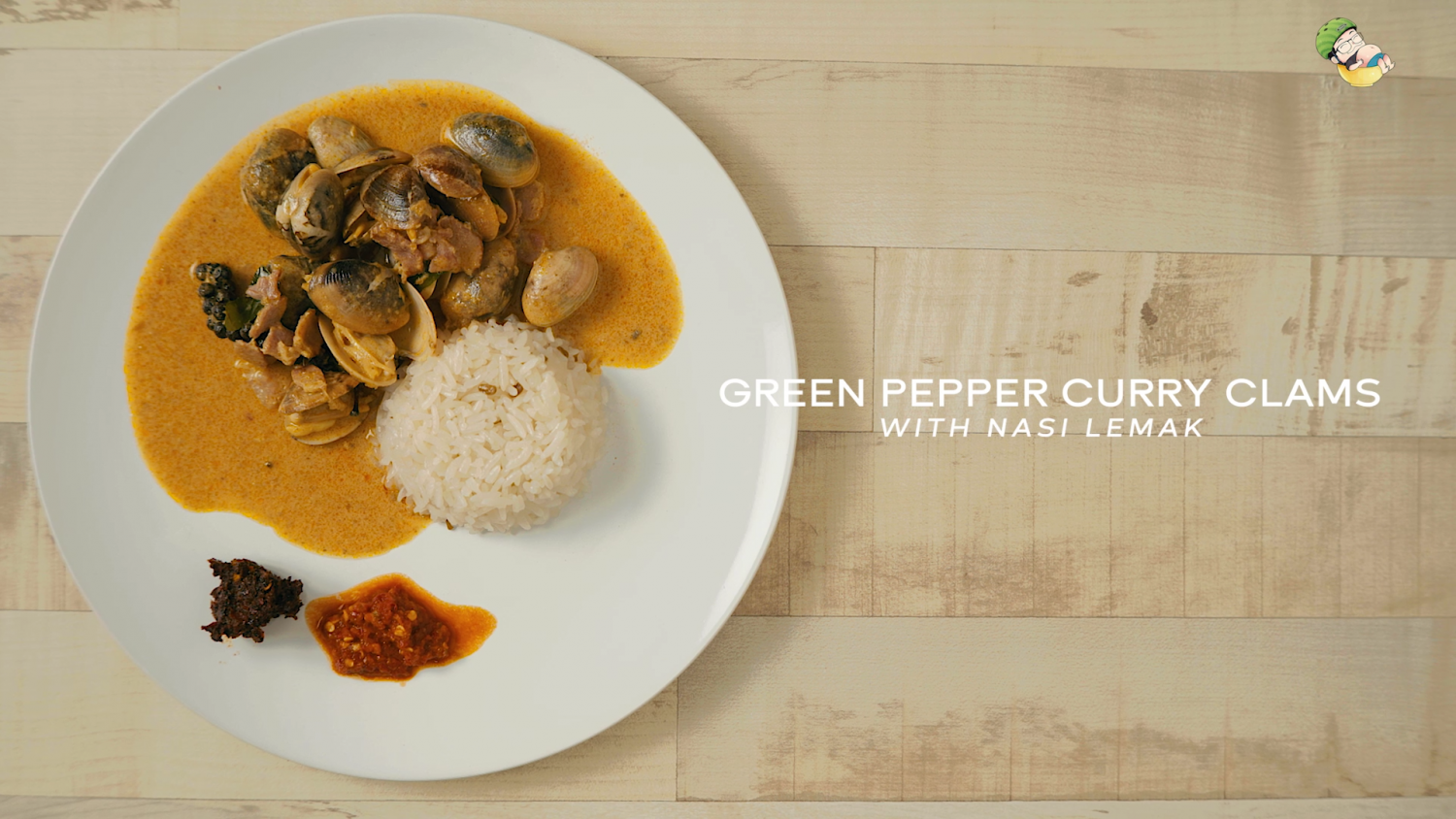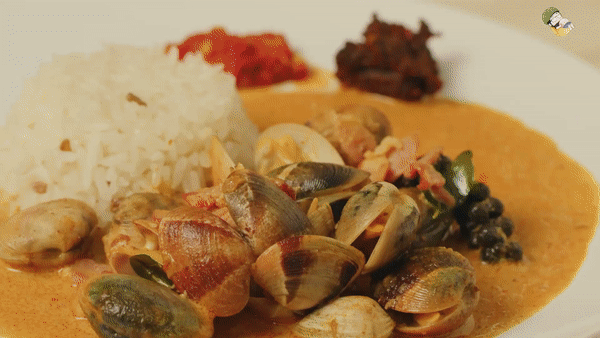 Because Chef is a believer in supporting local producers, she used clams from "Ah Hua Kelong". They weren't that large but their freshness and sweetness made the effort of tugging the little nuggets of flesh from each shell worth it.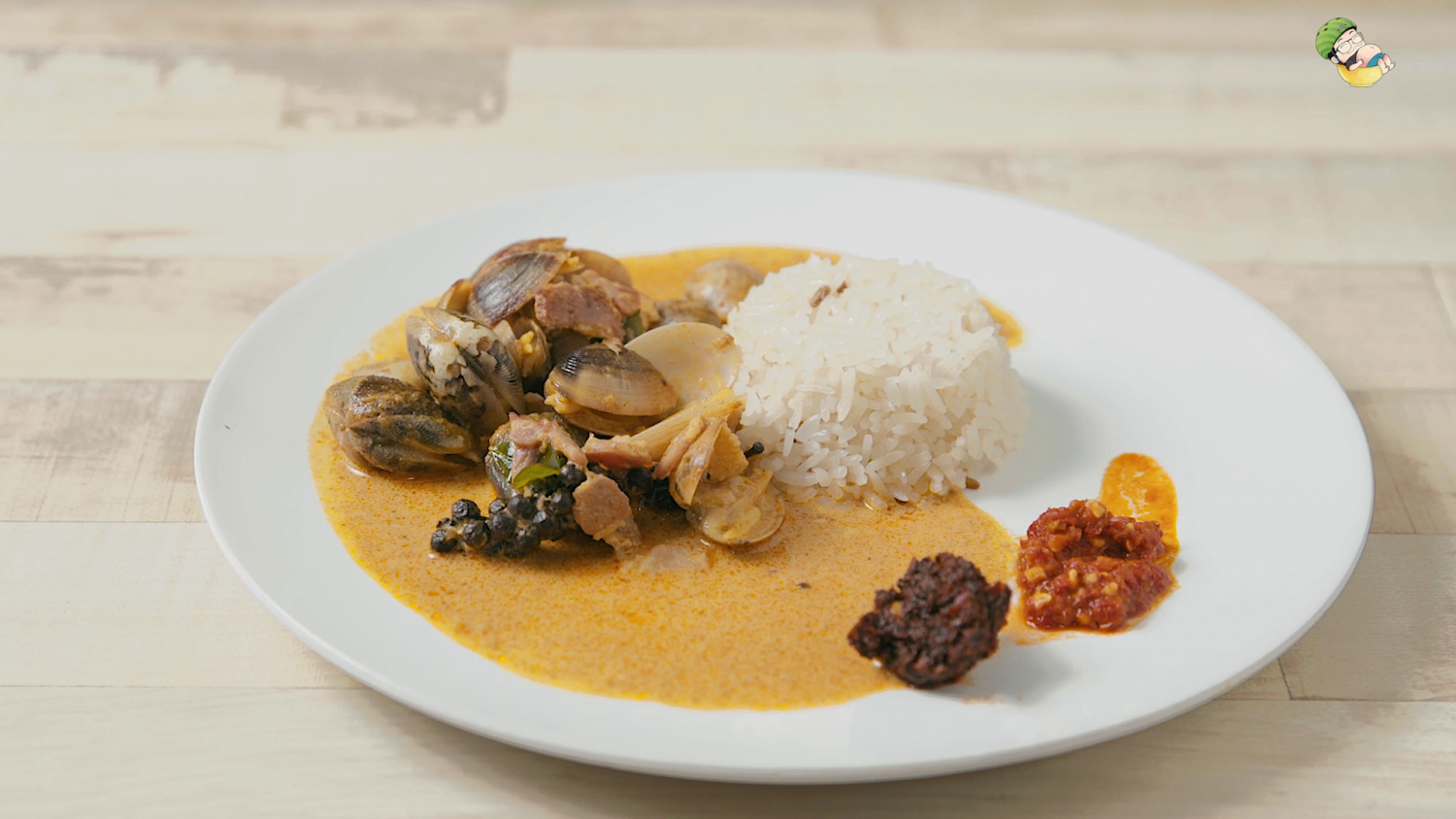 We also love how the clams actually absorb the lemakness of the curry sauce. Now we know why chef chose it to be in this dish. Ingenious!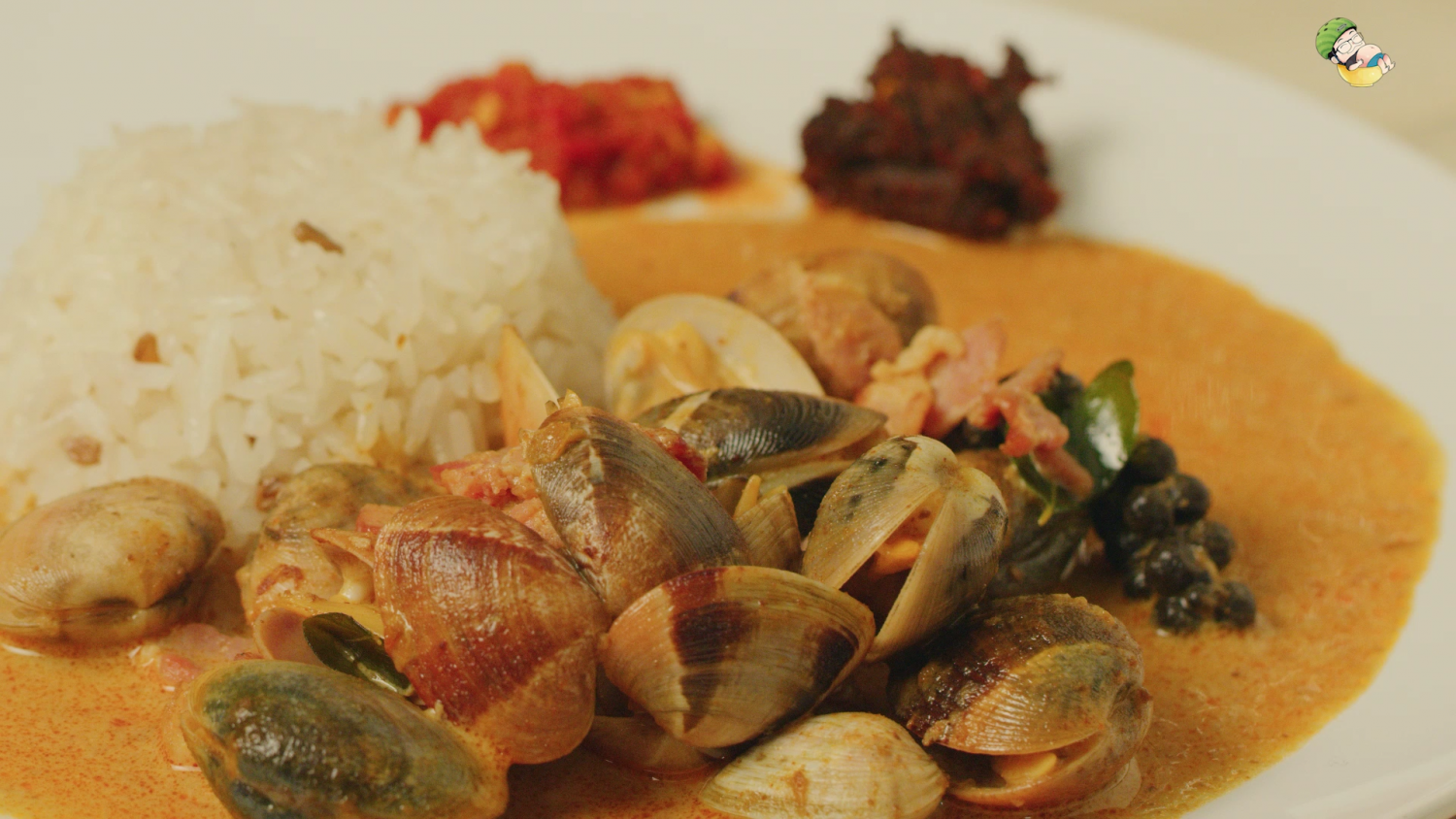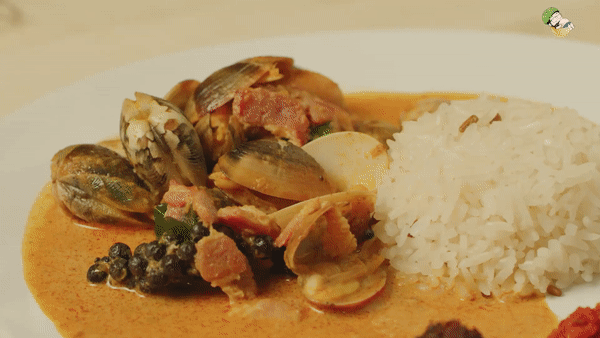 The Twiced Steamed Nasi Lemak rice is really fragrant and it taste super rich and moist, just the way we like it. It compliments very well with the lemak curry of local clams and kampot green peppercorns. So good!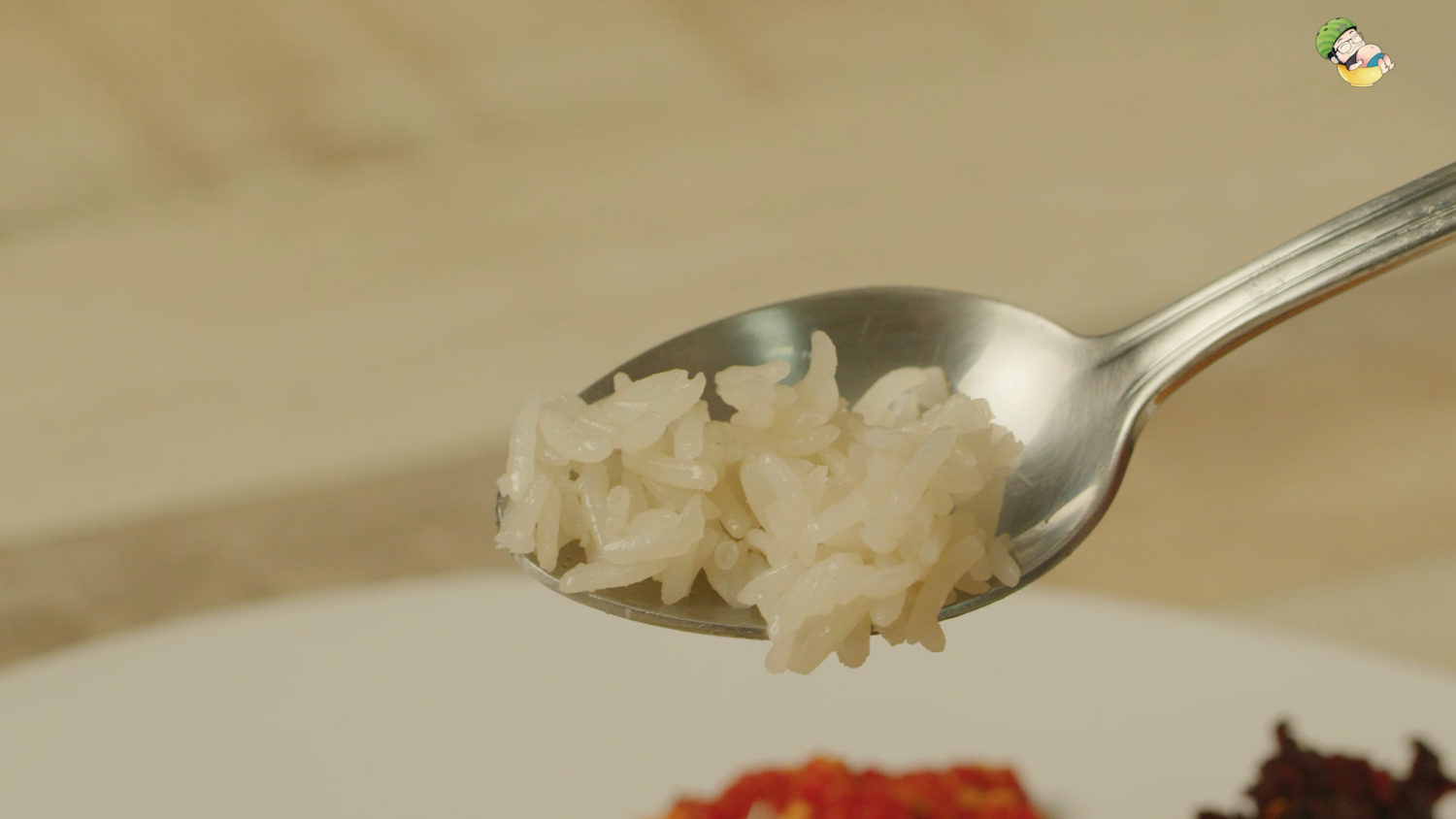 And to top it all off, this wonderful dish has not one, but two variation of chillis to go with the delightful rice – The coffee sambal and the fiery sambal belachan. The latter is definitely not for the faint of heart. You have been warned.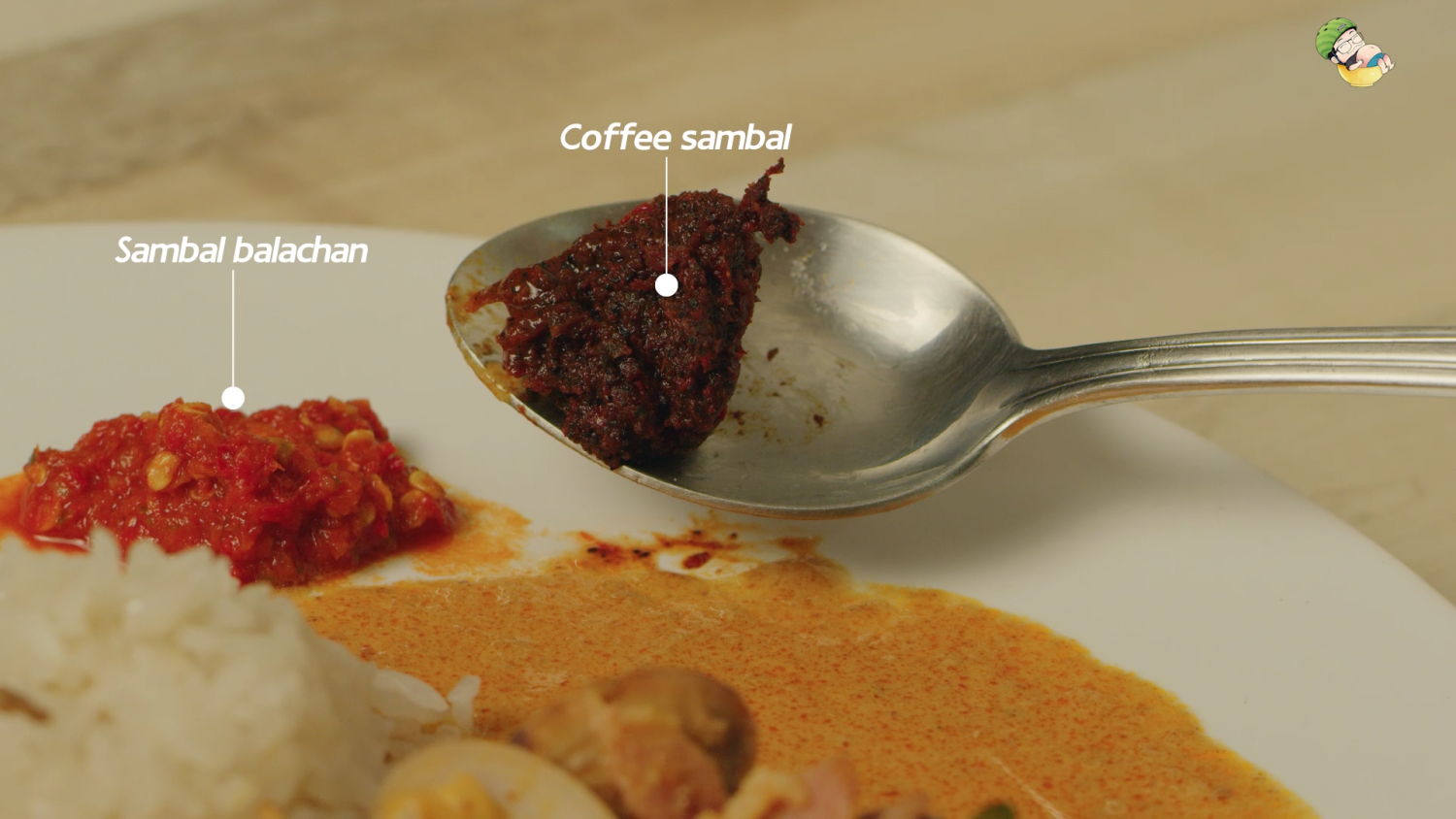 Our sixth dish will be this homemade Salted Egg Cured Baramund. The Baramundi is fresh out from Ah Hua Kelong and is cured in a mixture of milk, butter, curry leaves and salted eggs. Fun Fact: Cured fish refers to fish which has been cured by subjecting it to salting, fermentation, pickling, smoking, or any other combinations.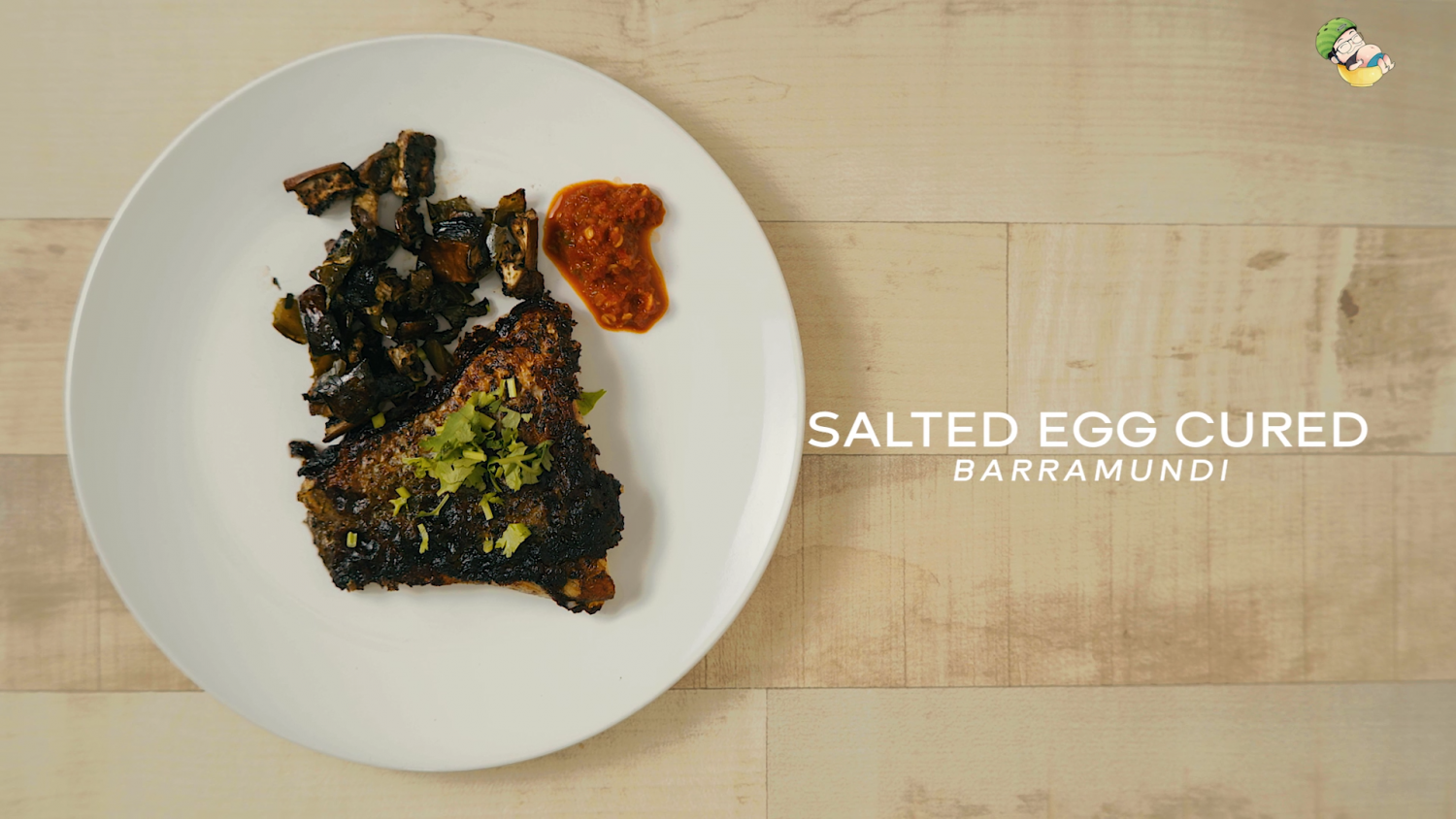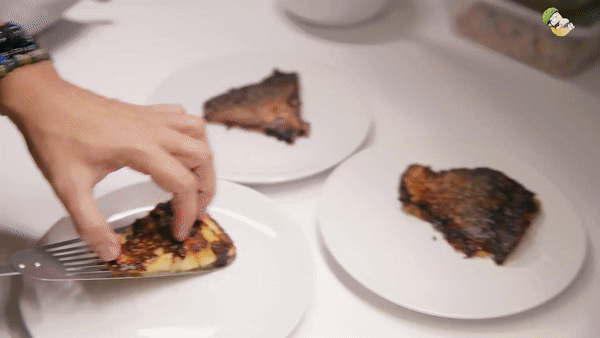 Interesting, the fish is steamed and pan-fried in butter, then served with grilled vegetables tossed with a laksa leaf pesto and sambal belachan at the side. Chef Shen came up with this unique dish because she wants to bring out the Singapore flavours into this dish.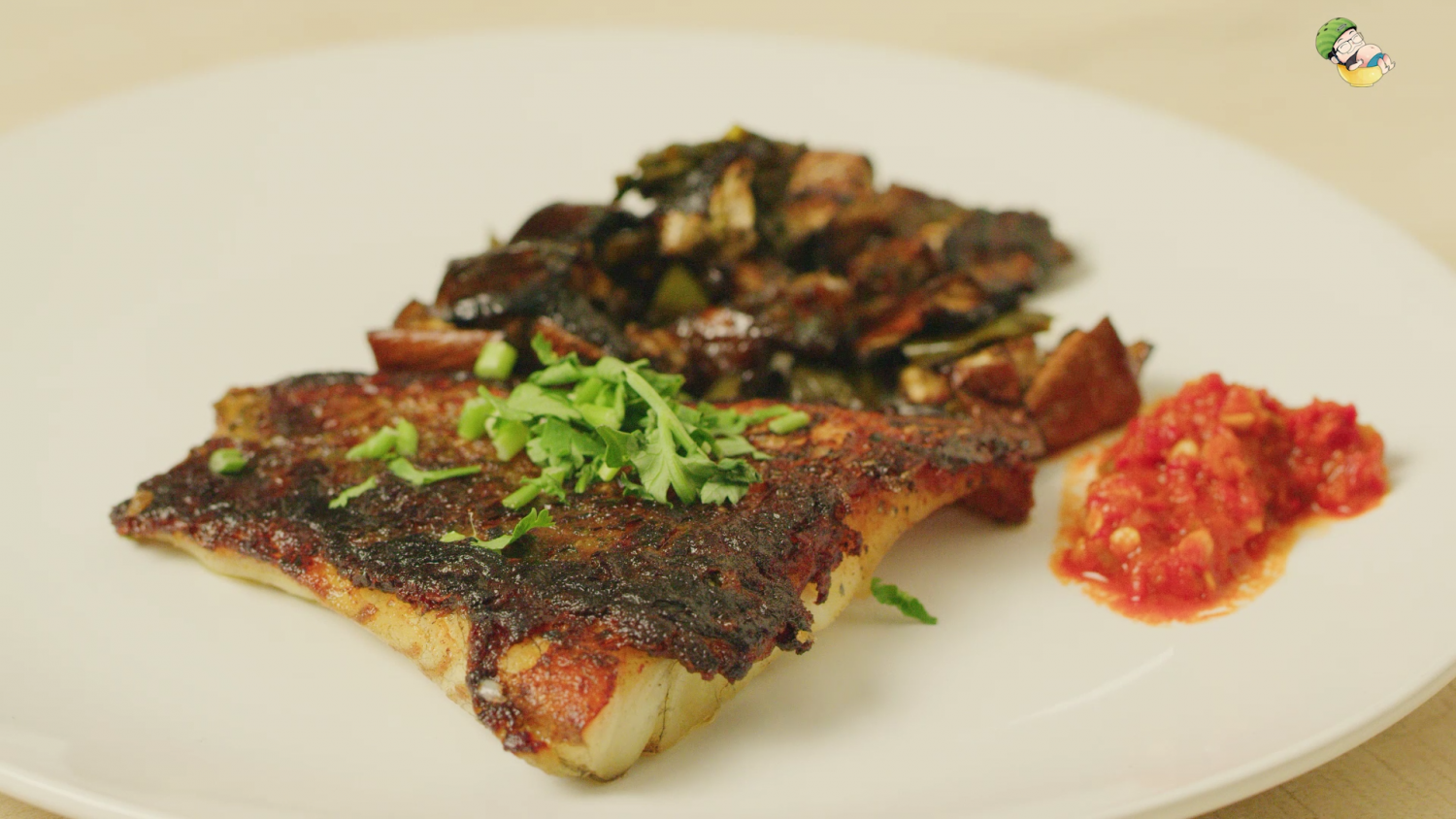 The texture of the fish is a tad too dry and the skin is not as crispy as we would have liked. Fortunately, it still taste very good. There is so much flavour in the fish we felt we could overlook the dryness and lack of crispiness in this one.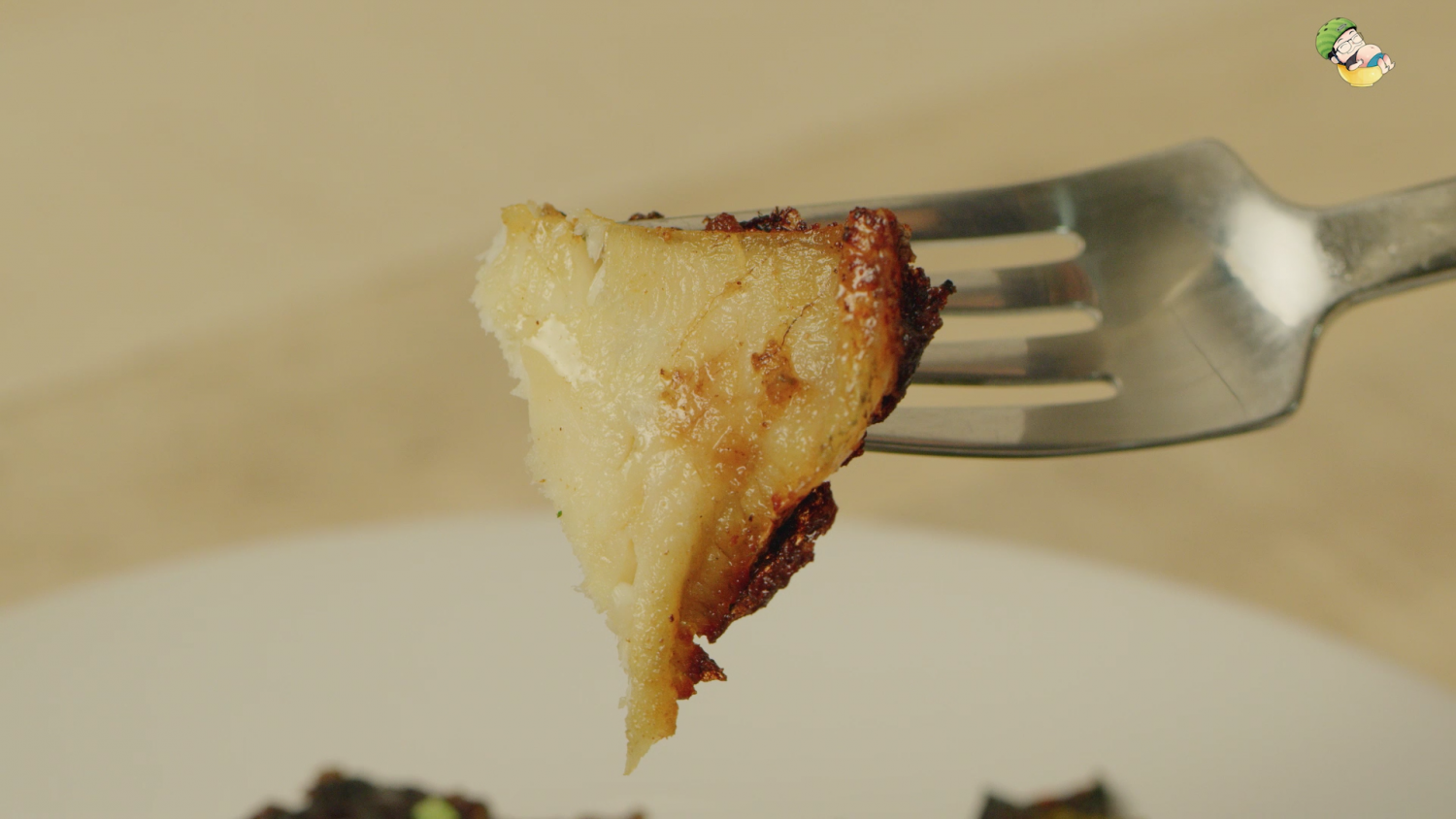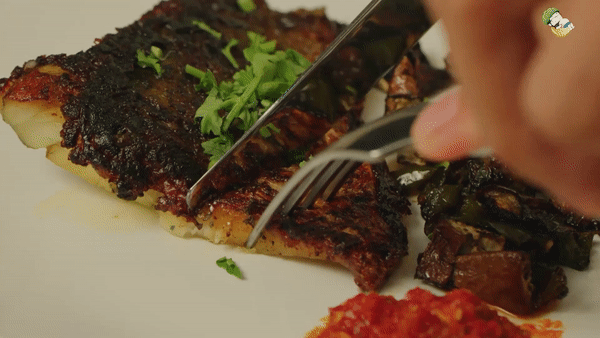 Here come our next course – Durian Tempoyak Mussels and Bacon. The super fresh mussels from Ah Hua Kelong are cooked with fermented durian from Ah Seng Durian, leeks and bacon. How interesting!
Whether you are a huge fan of durian or not, we are pretty sure you are going to love this dish. Fermented with the mussels and bacon, the Durian tempoyak changes flavour and becomes a umami paste-like sauce. Even those who would flee at the mere mention of durian tried this. Yup that's you Dee!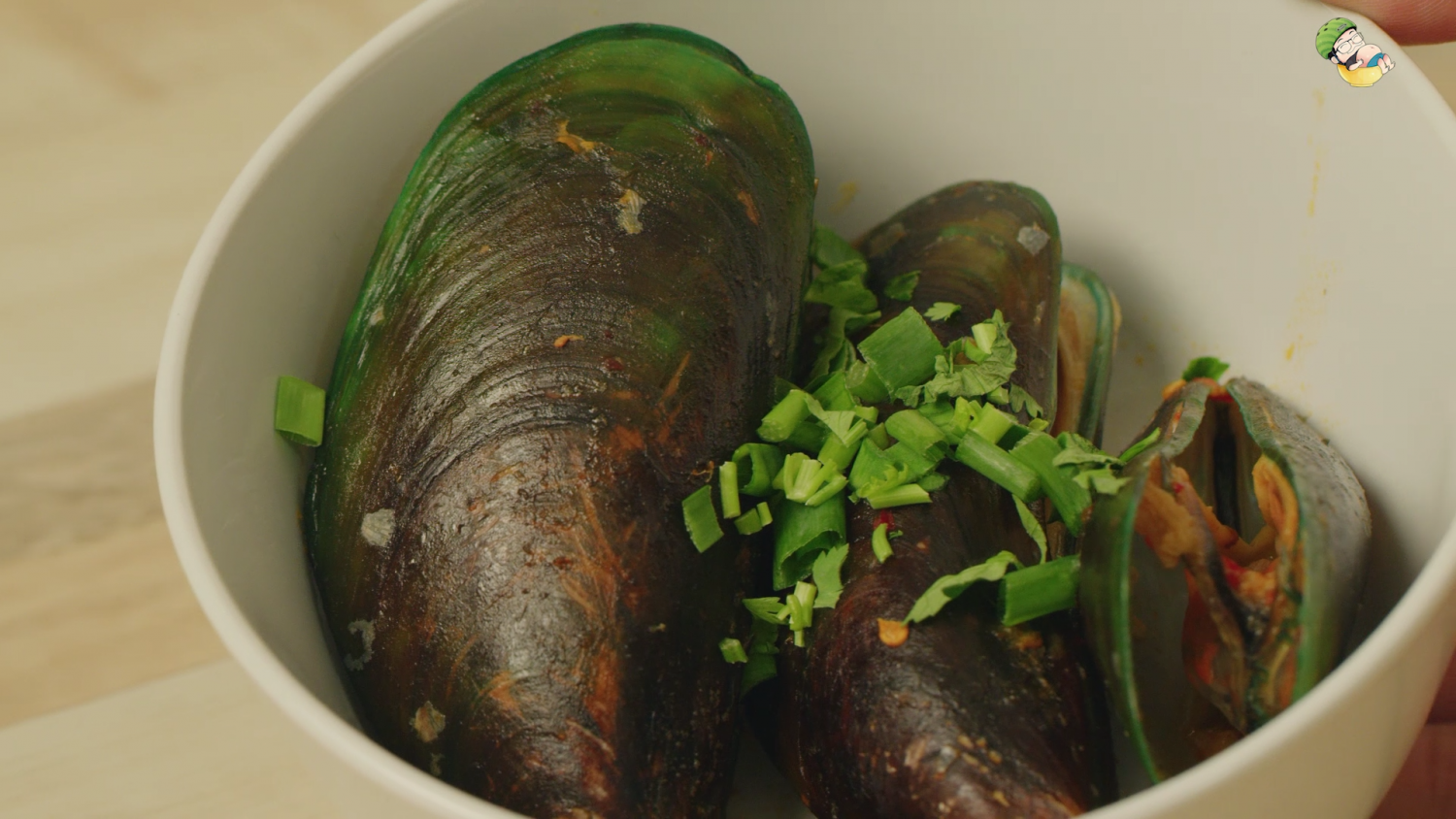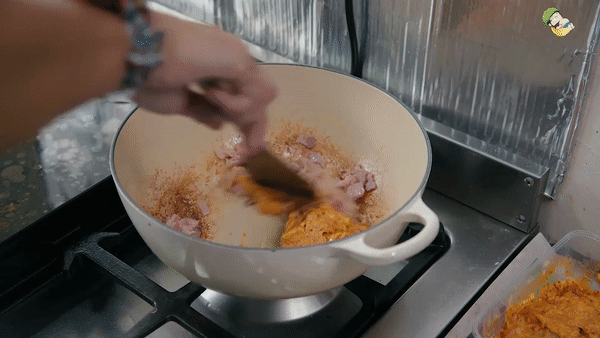 Ending off the 8 course dinner on a high note is this sweet and savoury dessert – The wonderfully aesthetic Crab and Mango Springroll. Just when we thought that the Chef is done with her fair share of surprises, this last dish did it for us again.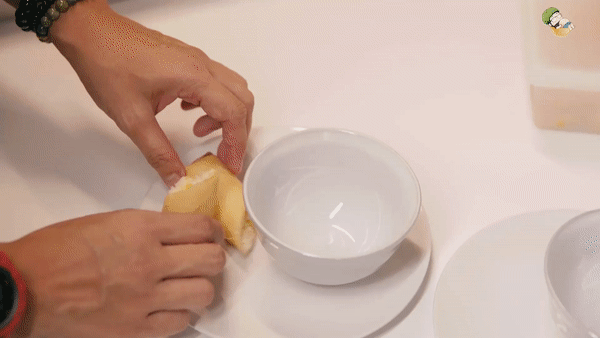 The sweet crepes are stuffed with a mango and crab filling, served with kaffir lime leaf lychee sorbet, salted egg yolk ice cream and grated salted egg yolk. This will be only time we won't be whining about salted egg yolk in our food. Yes, it's that good!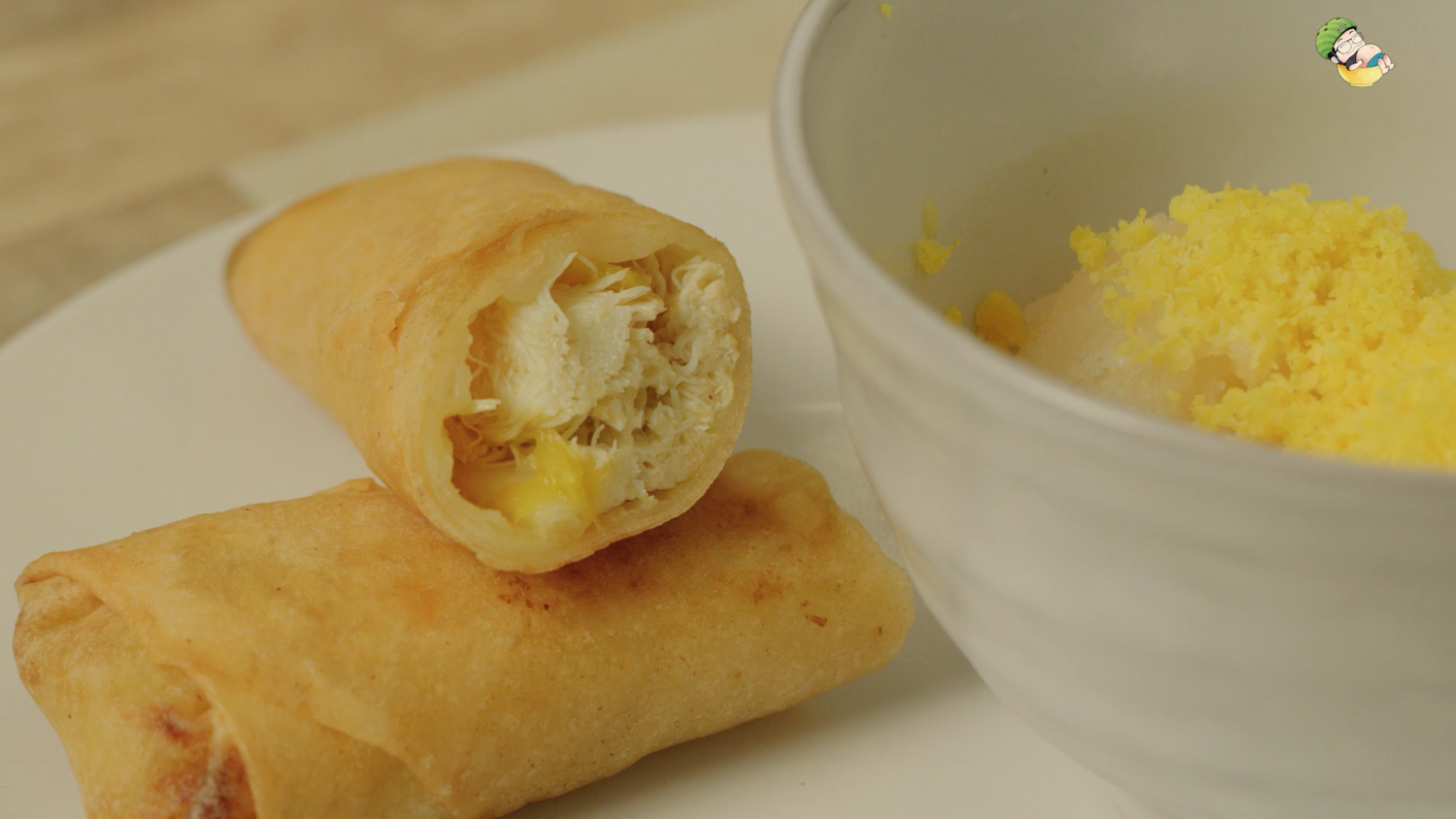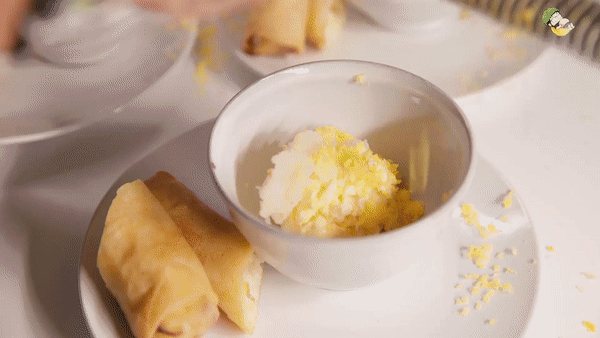 Let's just say, this isn't your average dessert course. A befitting finale to our sinfully seafood feast!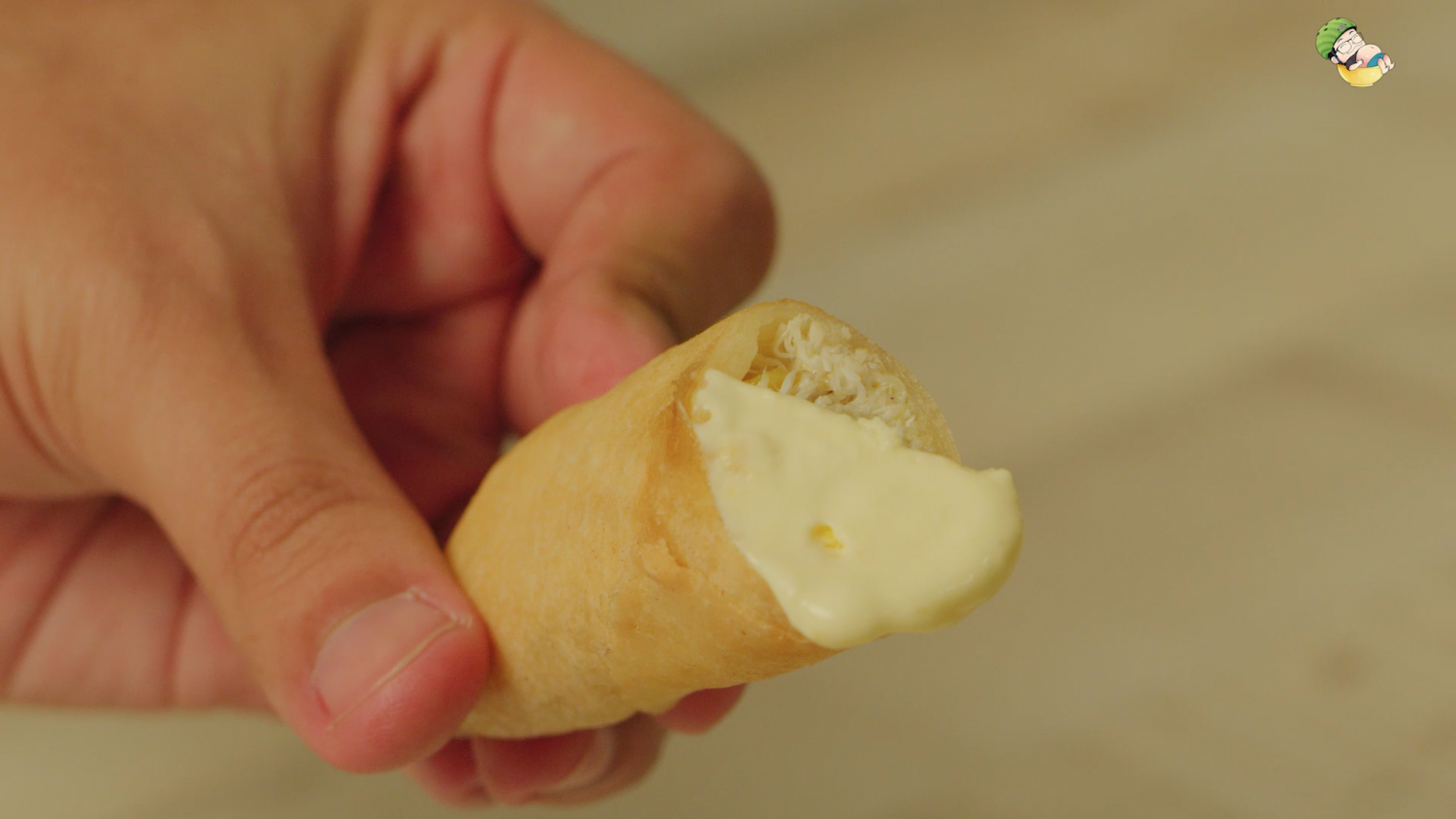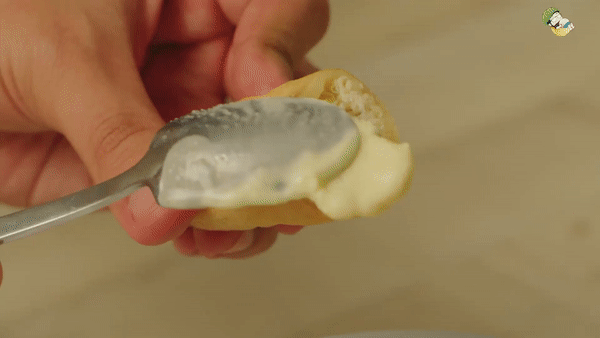 There you have it! We hope that you enjoyed this week's special episode.
Check out Chef Shen's social media platform for more exciting menus!
Instagram: https://www.instagram.com/ownselfmakechef/
Facebook: https://www.facebook.com/OwnselfmakeChef/
Website:  https://ownselfmakechef.com
And don't forget to click on the video below to find out what the heck happened to poor Aiken and Ryan. What did they see? Hint: It's big and it growls! Yikes!