Konnichiwa! welcome to another episode of Food King! And today, we are doing Bento tasting! So we are going to show you some hearty Bentos that are affordable too. Stay glued to this episode because there's gonna be a plot twist as well as a free Japan trip giveaway! Excited already? Let's reveal our secret destination…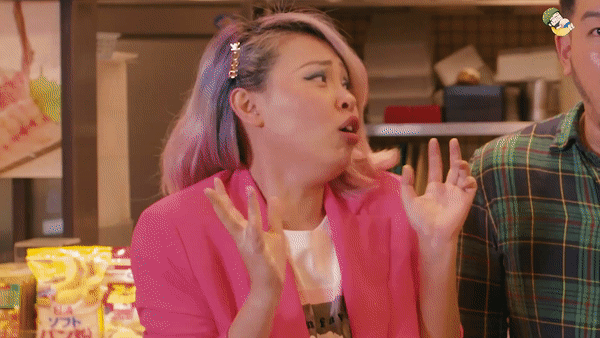 Alrighty! We are now here at Kuriya Japanese Market where we will be trying a plethora of Bento sets and snacks from Ichiban Bento. Even before we start our tasting, Dee Kosh is already busy tucking in. Greedy Dee…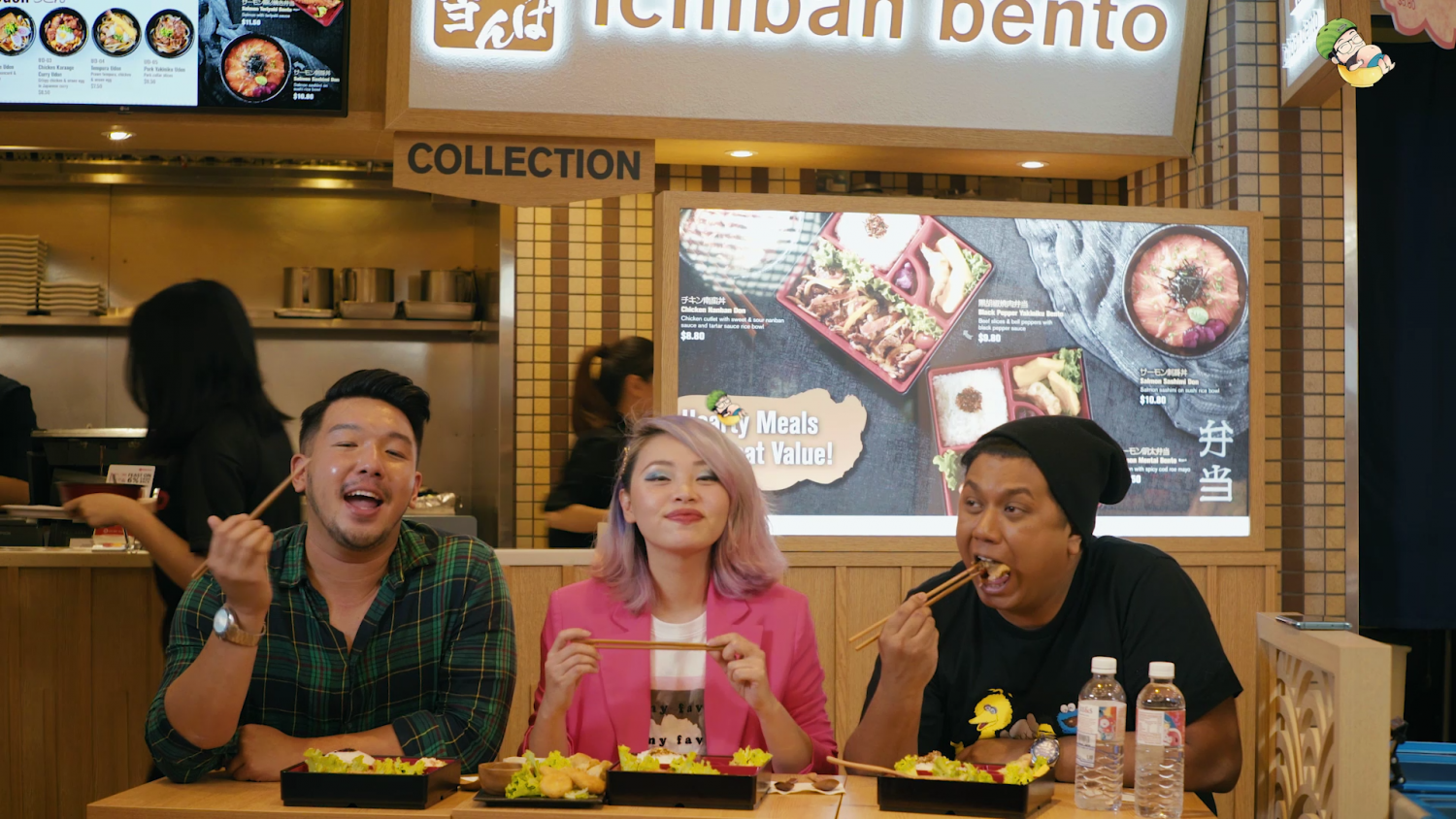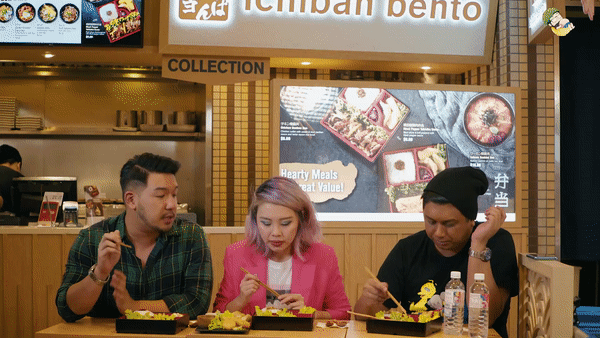 Ichiban Bento is conveniently situated inside Kuriya Japanese Market in Woodland's Causeway Point.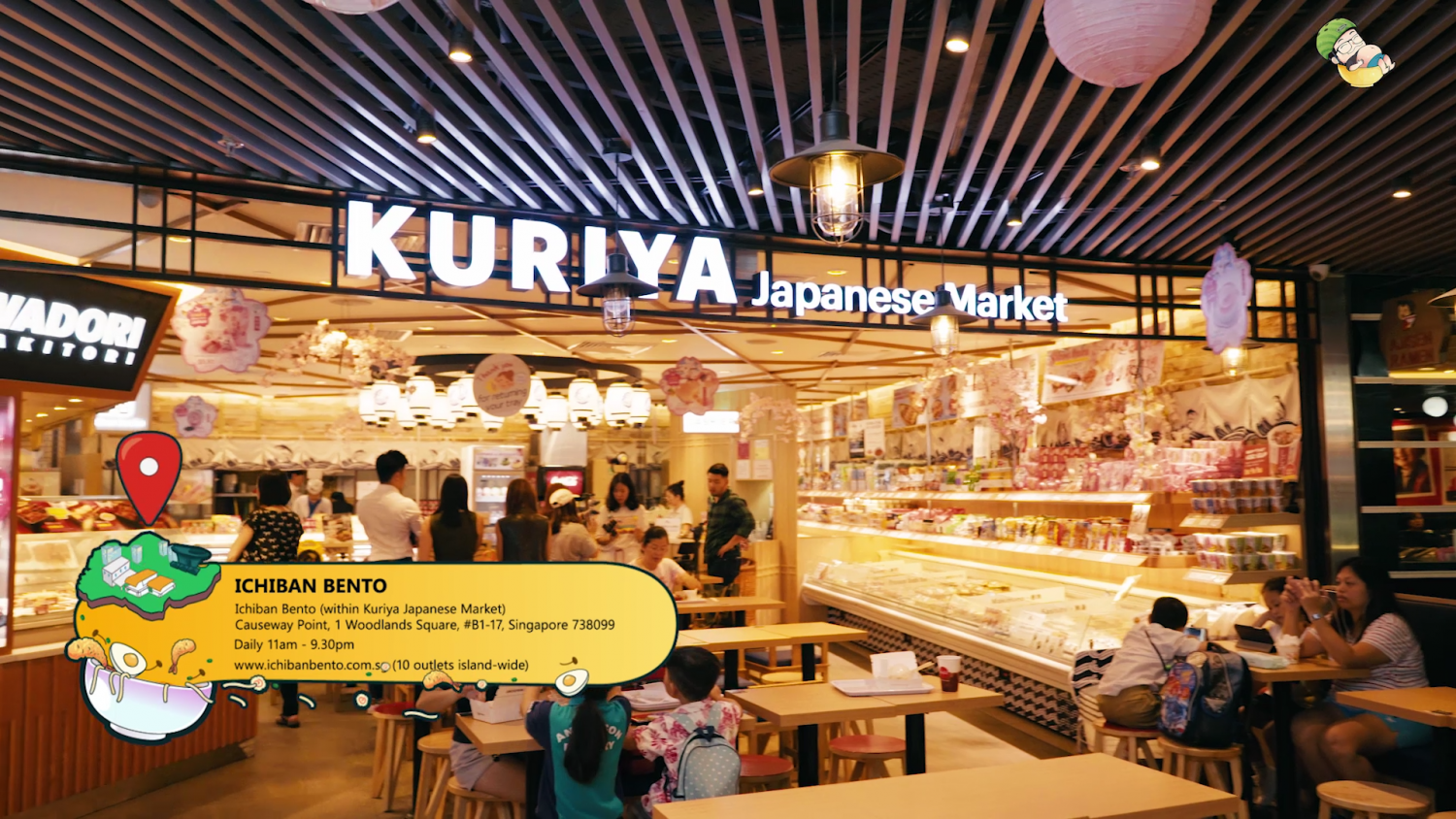 Let us start with the appetizers first. Here we have the Nuggets with Yuzukosho Dip. This looks like the standard fair of nuggets till we dip them into the special Japanese sauce. The nuggets are delightfully light and crispy and the texture is perfect.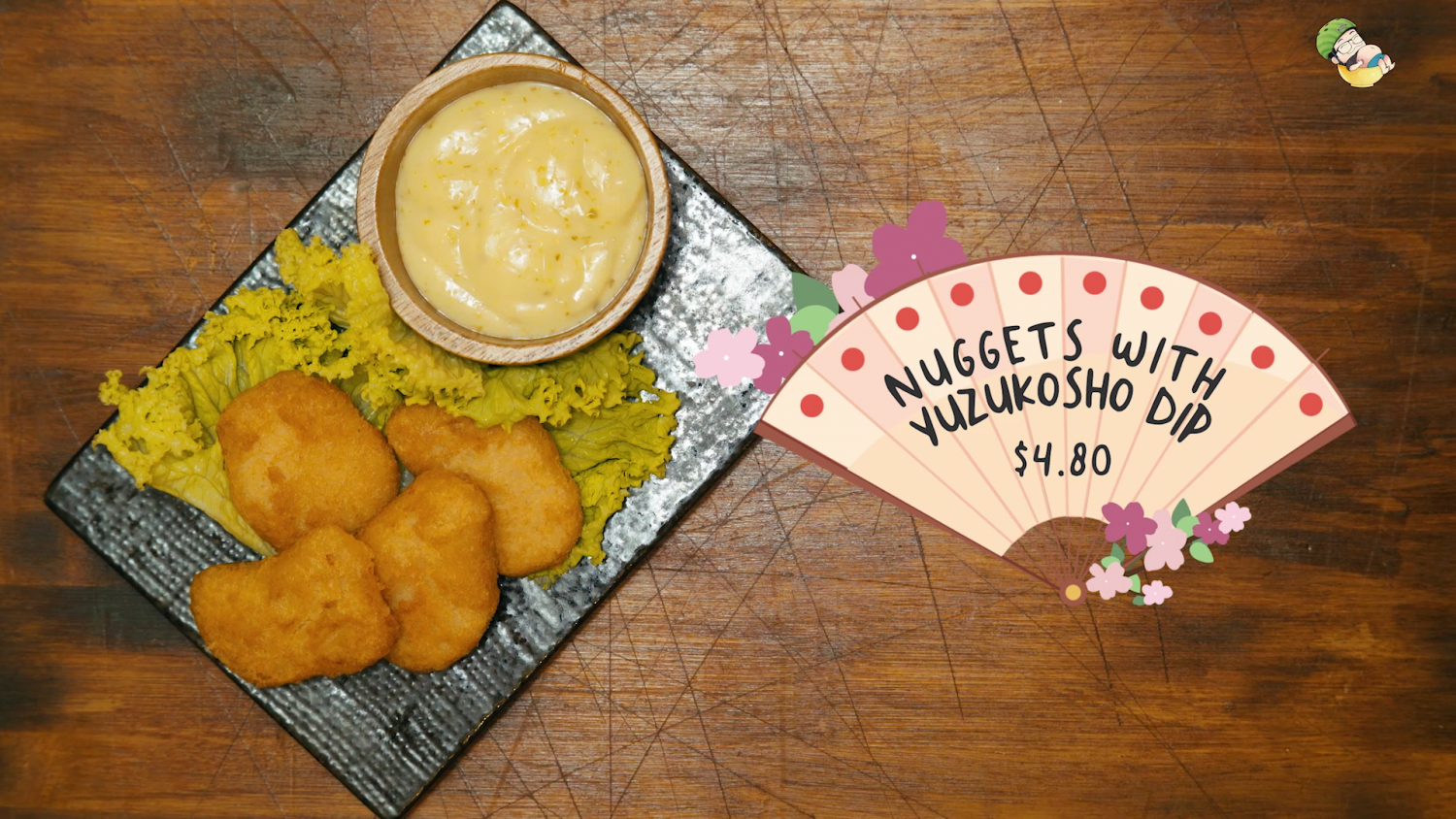 We really like Ichiban Bento's house special citrusy peppery dip, which actually enhances the taste of the nuggets.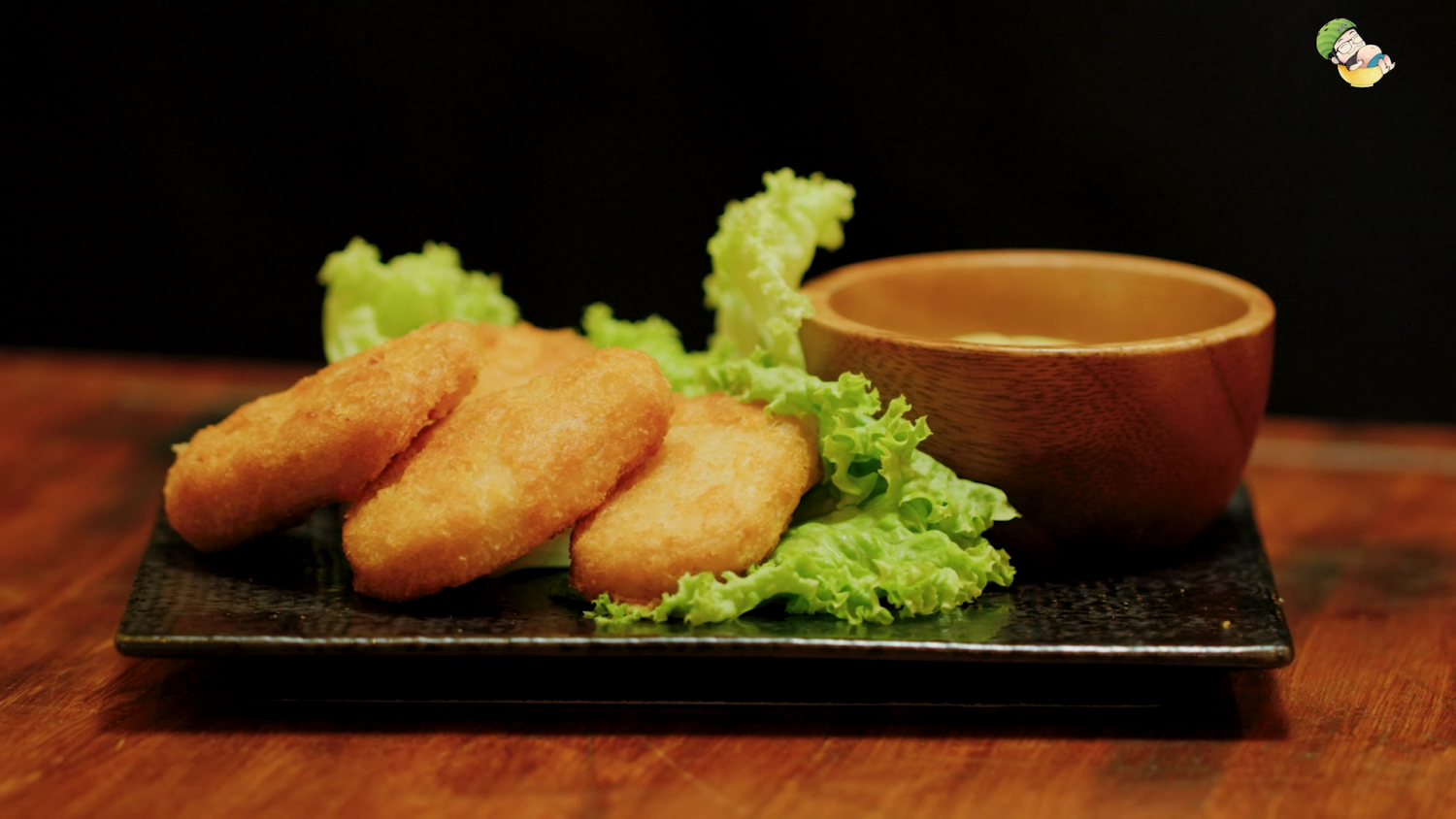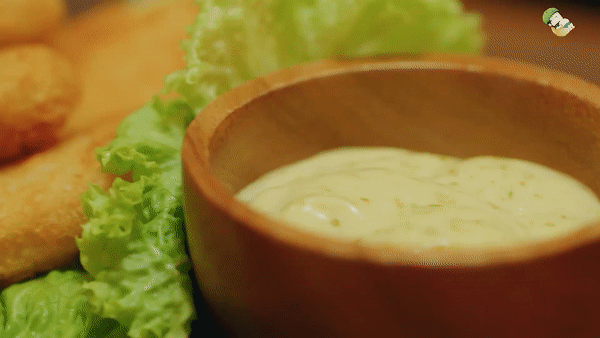 Hat's of to Sylvia… She literally pierced the nugget with her chopsticks to dip into the sauce. Savage!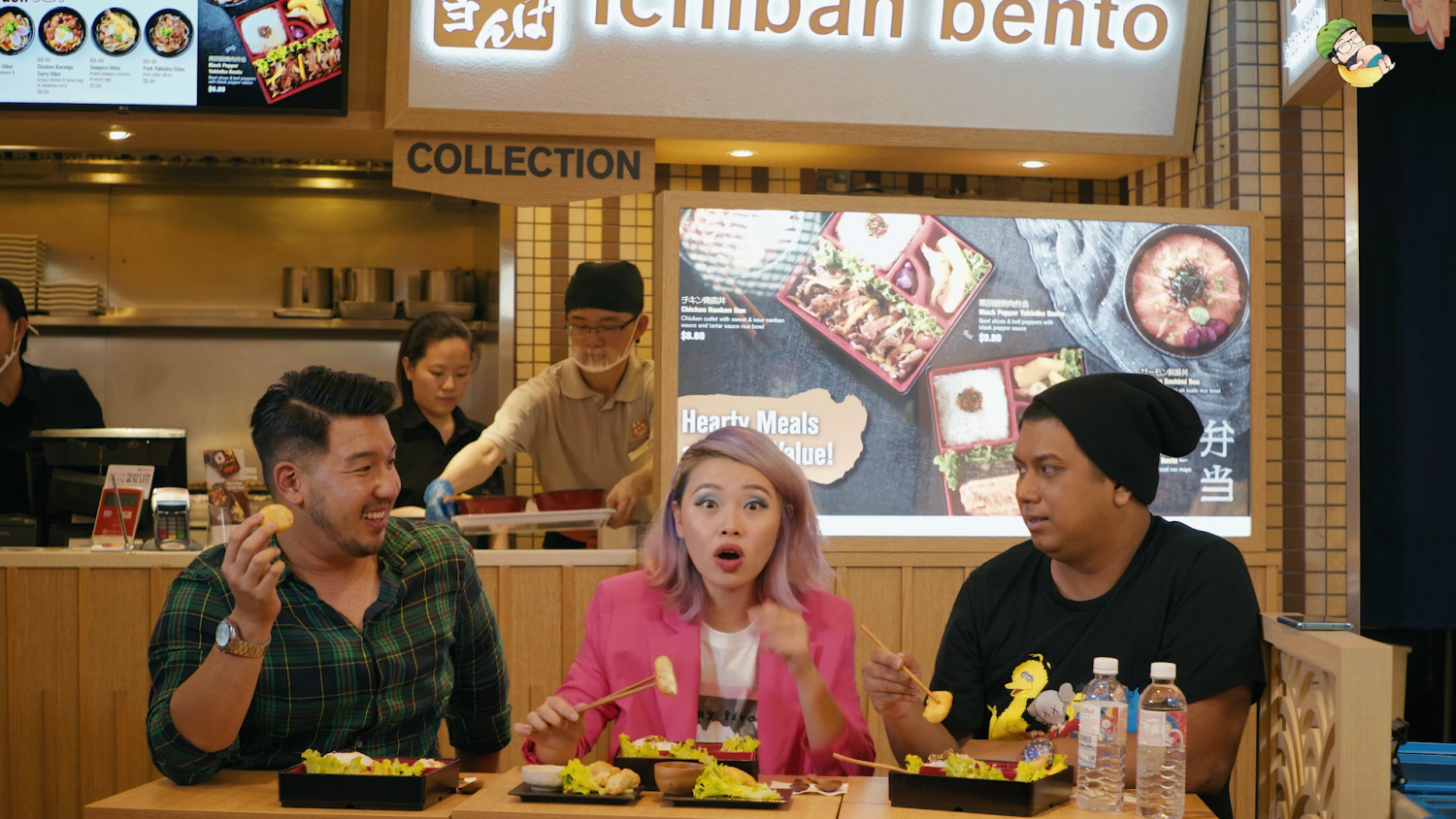 It was at this moment that she knew… she nailed it… Yes, on camera!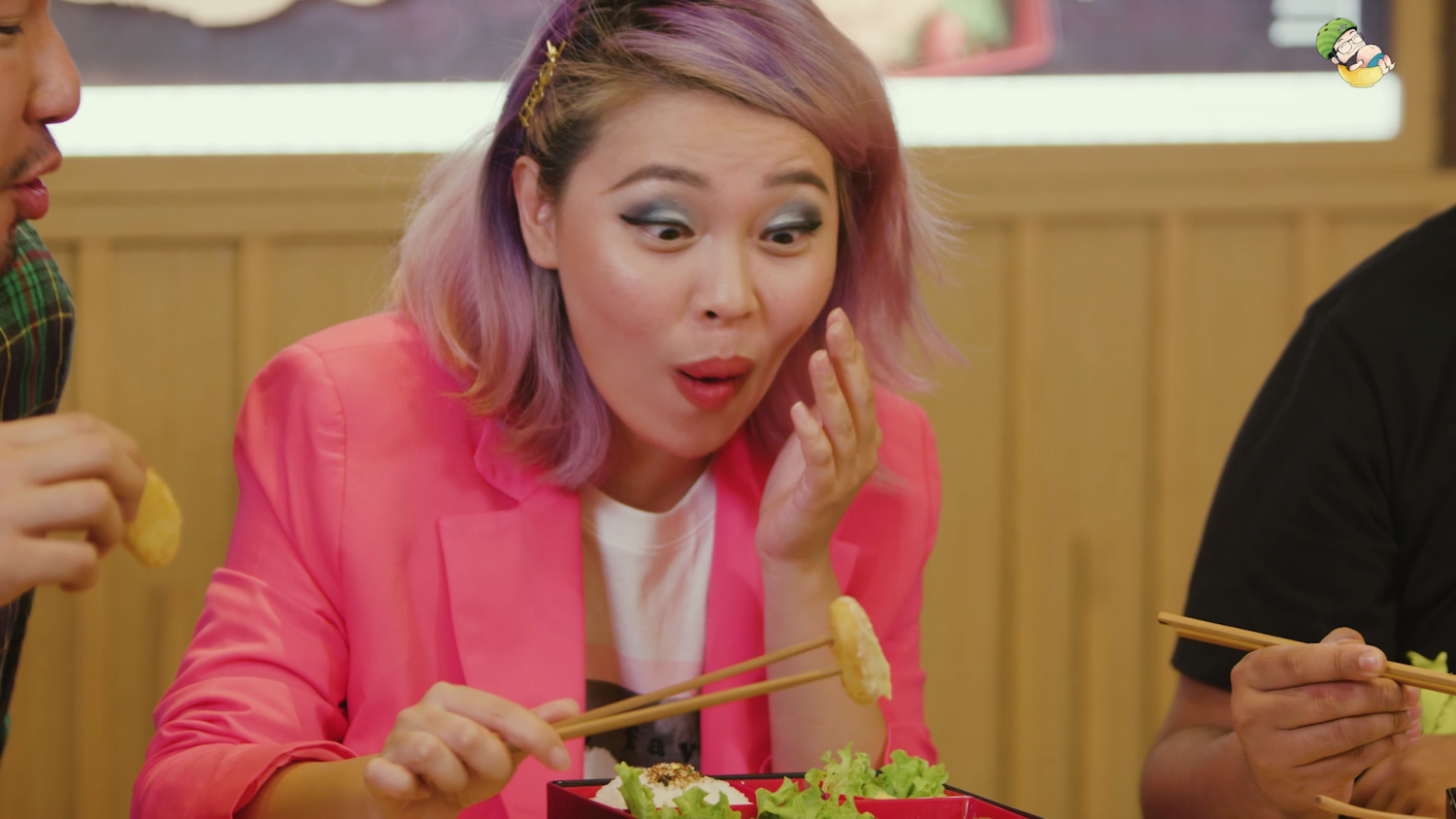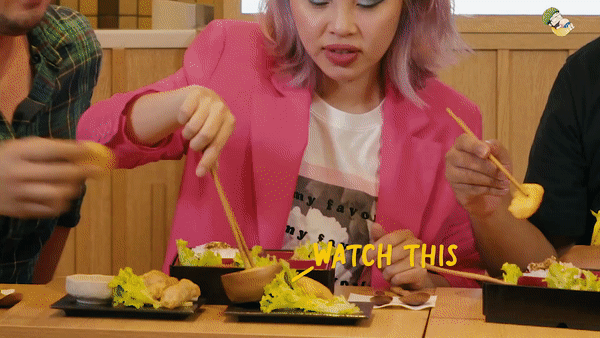 The next appetizer on our list is the Chicken Gyoza. This taste pretty normal to us. Nothing to shout at but still good to go with the mains.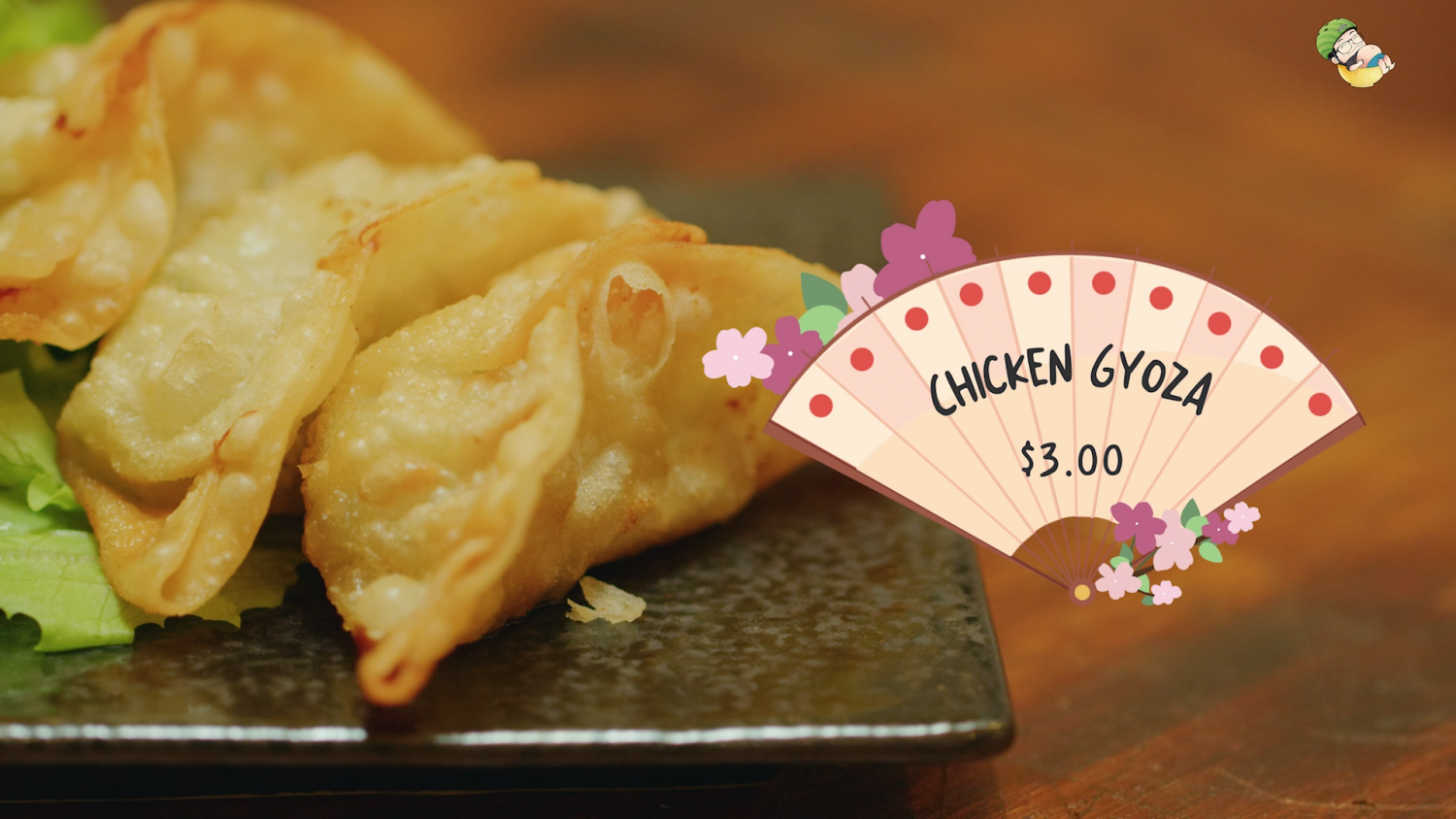 This is no-frills food that you can order right off the bat. We can't wait for the bentos though.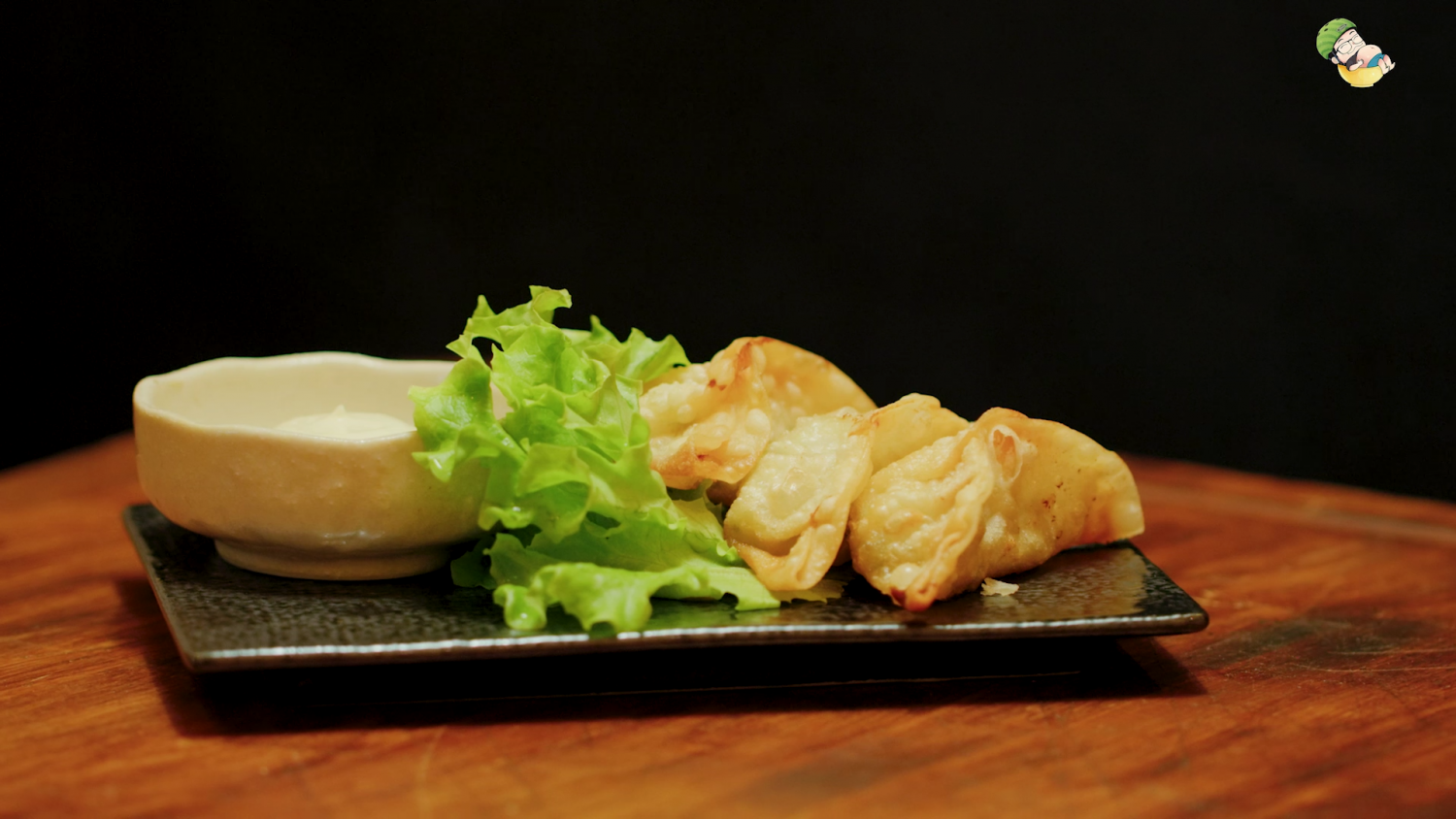 Just like the nuggets and gyoza, the Sweetened Egg is another easy-to-eat appetizer that's pretty good but nothing out of the ordinary.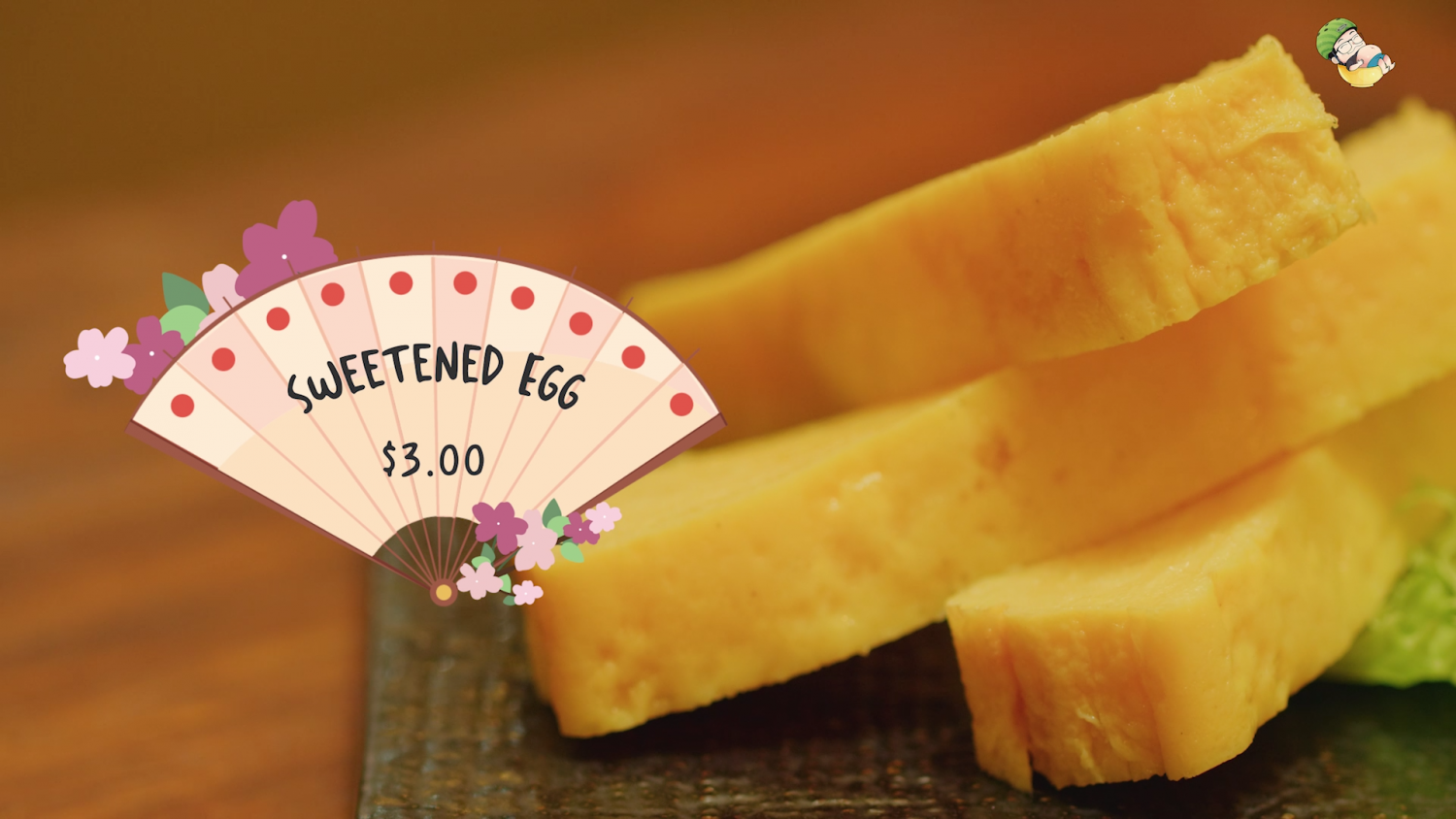 This is also known as the Japanese Tamago Egg.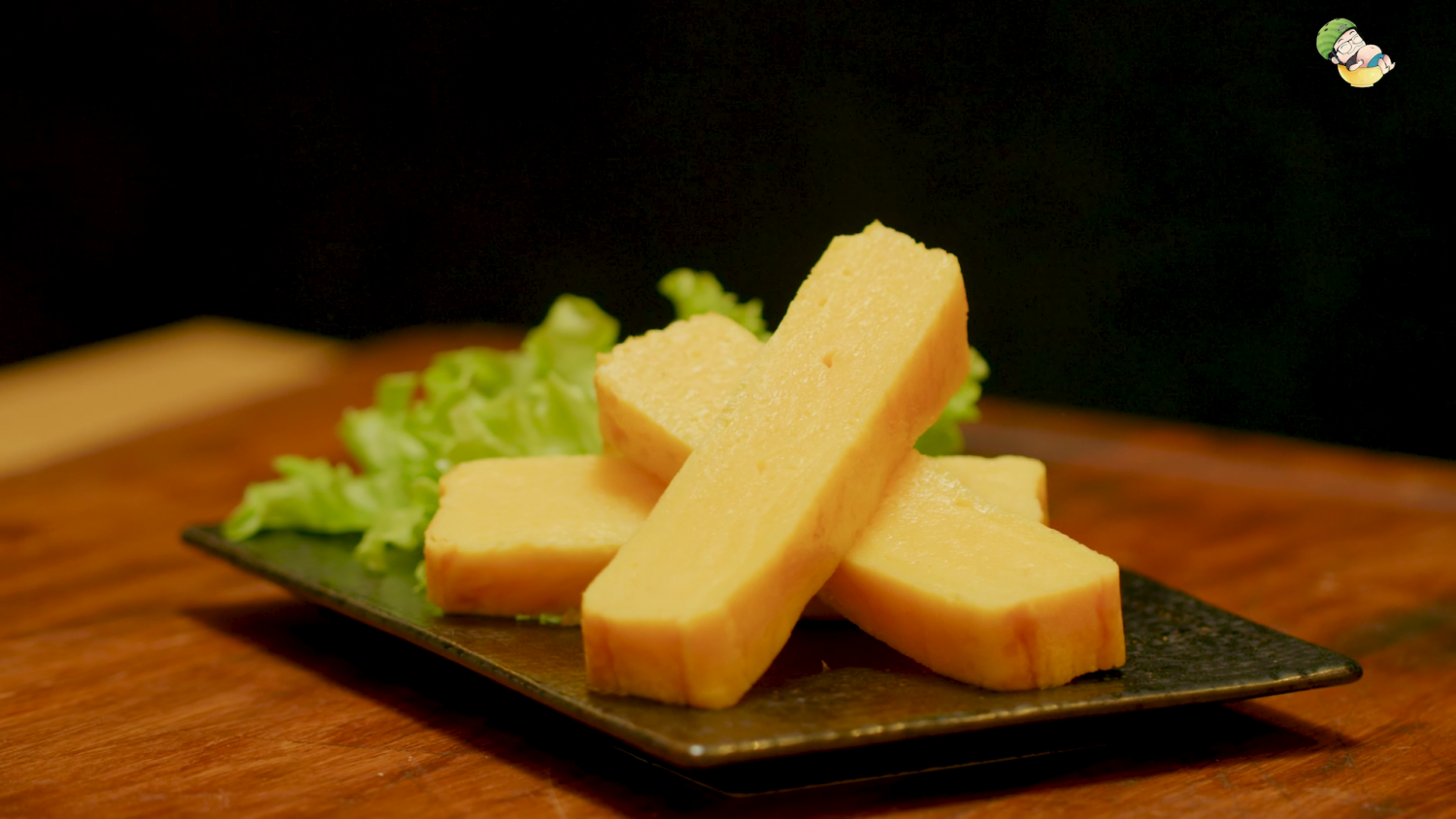 Our final appetizer is the Chawanmushi bowl. We are surprised to find so many ingredients in one small bowl of Chawanmushi. There's mushrooms, ginko nuts and even minced meat in it. We have to literally dig deep into and mix everything.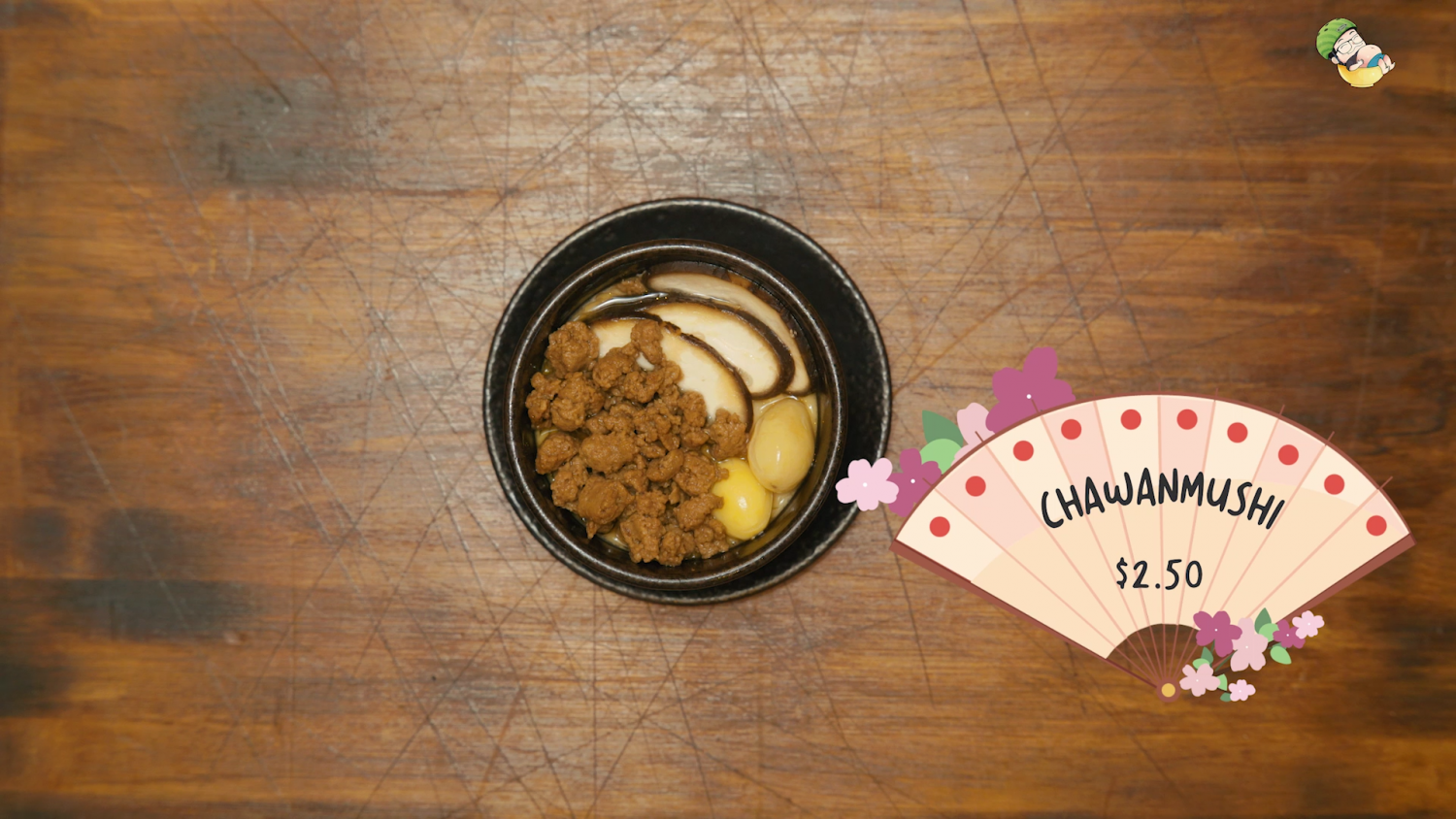 This is pretty much your standard Chawanmushi. Taste-wise again, it's what you would expect.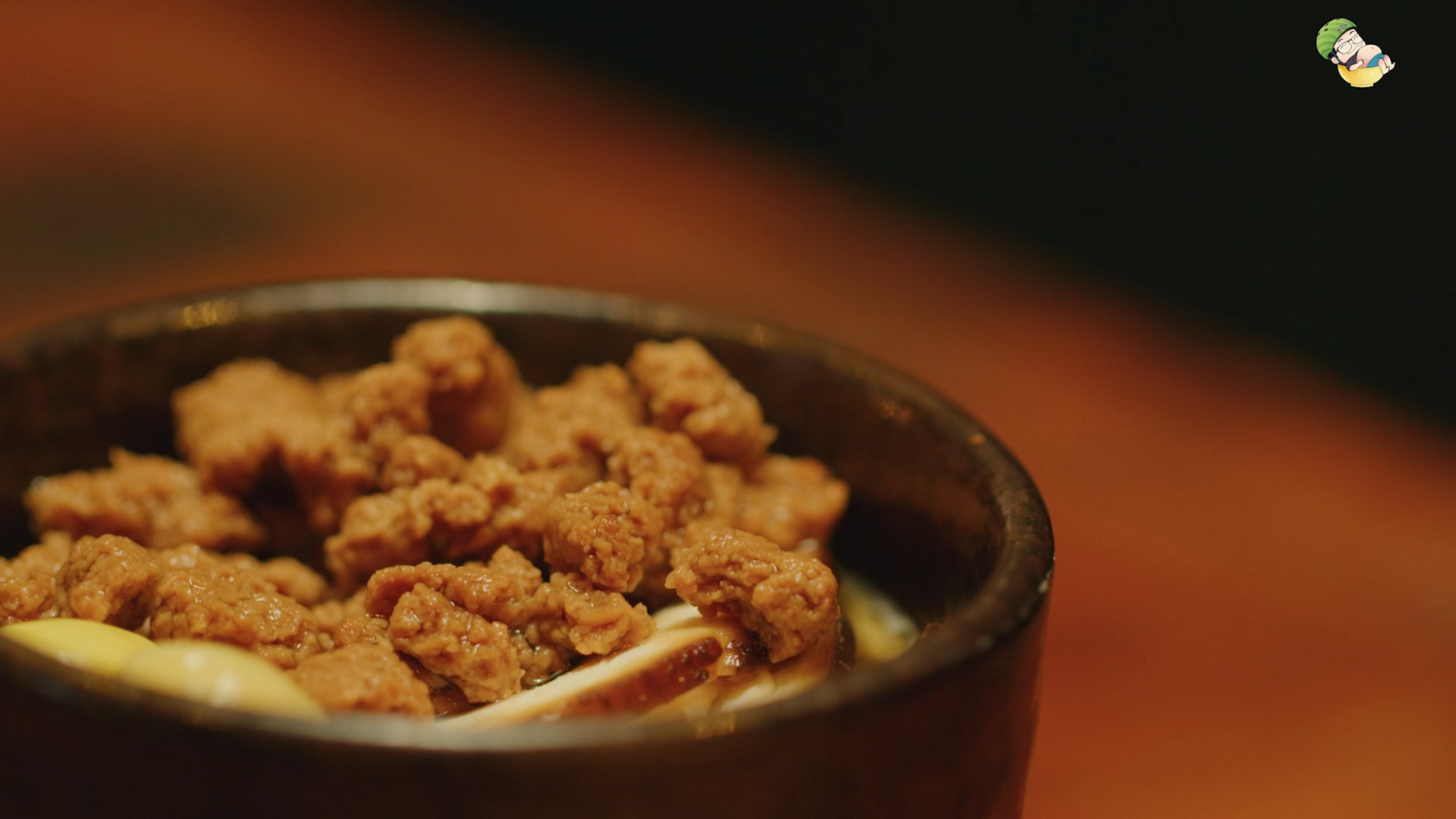 Hold your horses. This minced meat does taste like something we tried before from one of our episodes… How is this possible?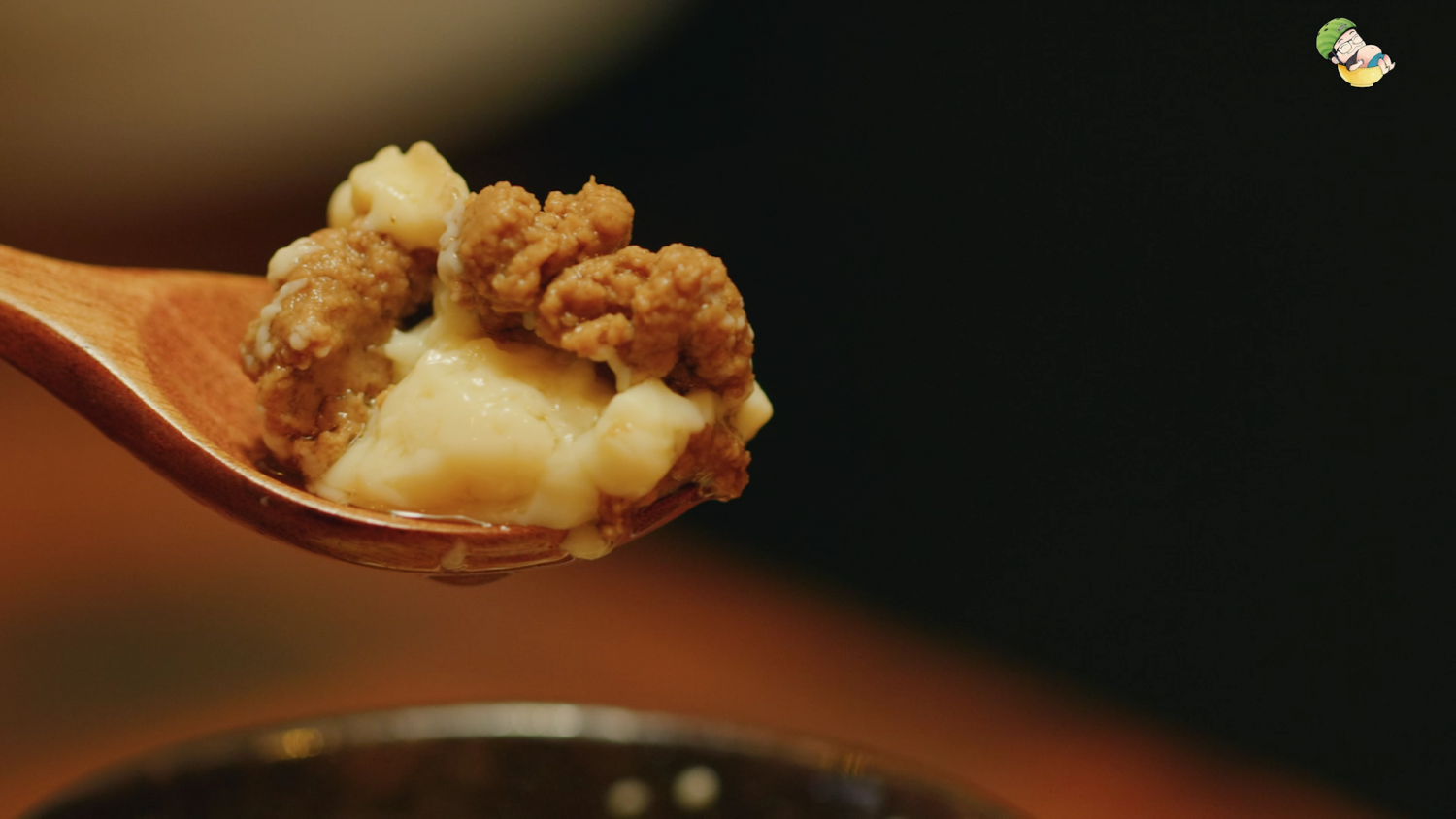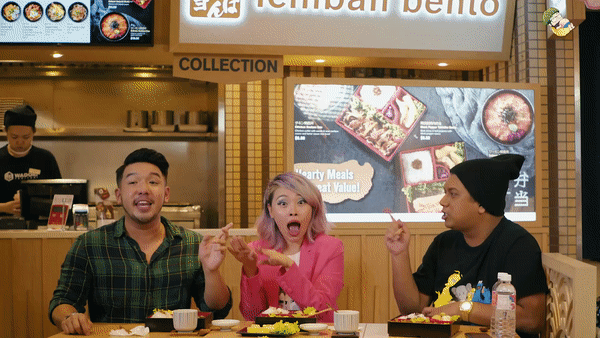 Yes! We are finally going to try the bentos. The first one is this Katsu Curry Bento.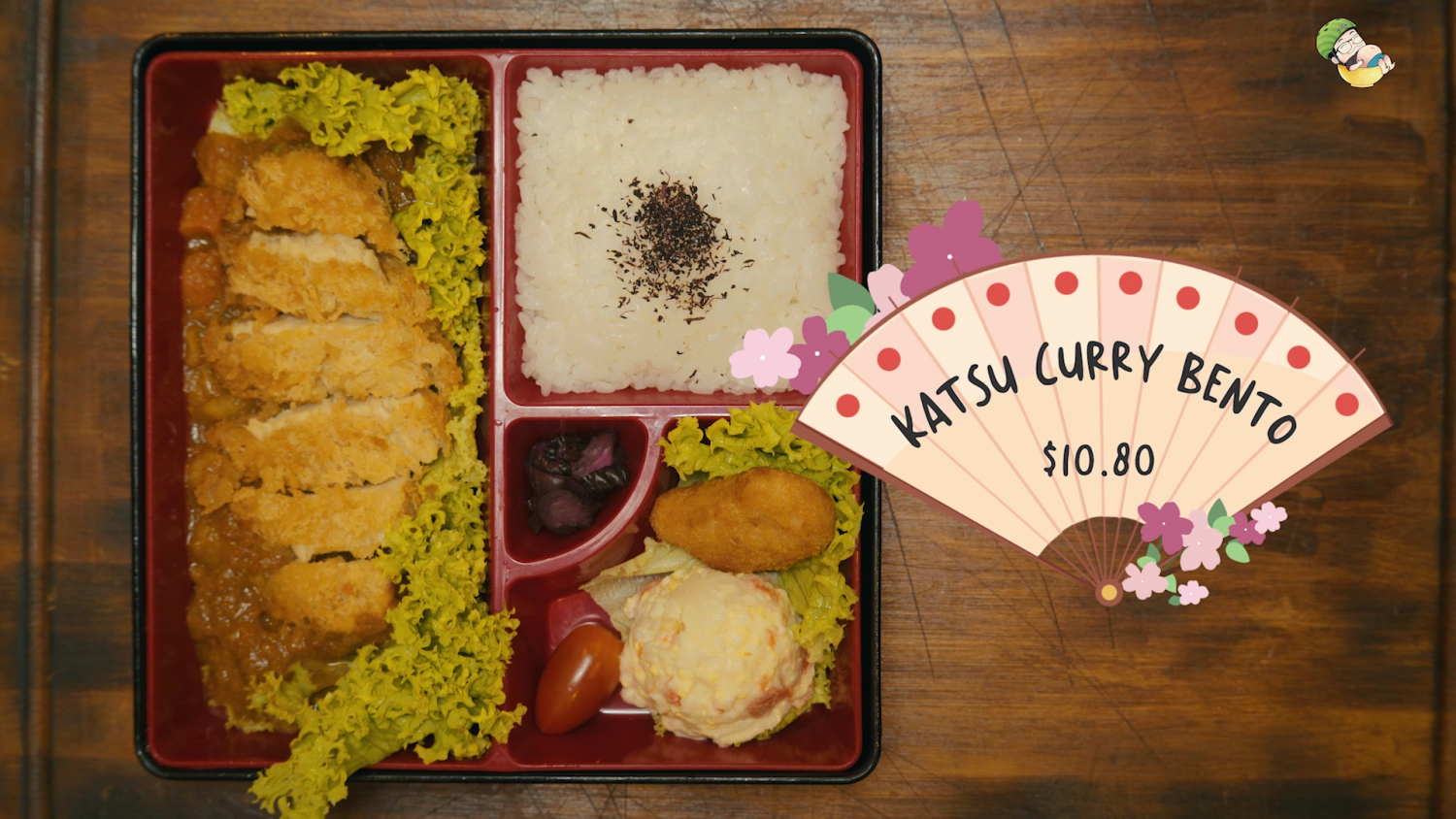 This curry sauce is not too much in terms of portion and is not too thick either. We feel it's just about right.  The Katsu is crispy and taste… kinda different? Wonder why…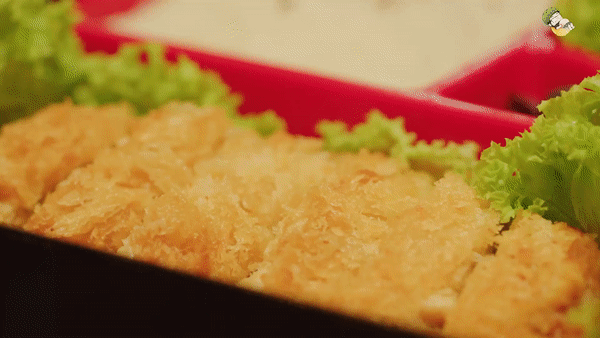 Dee seems to be suspecting something. Hmmm…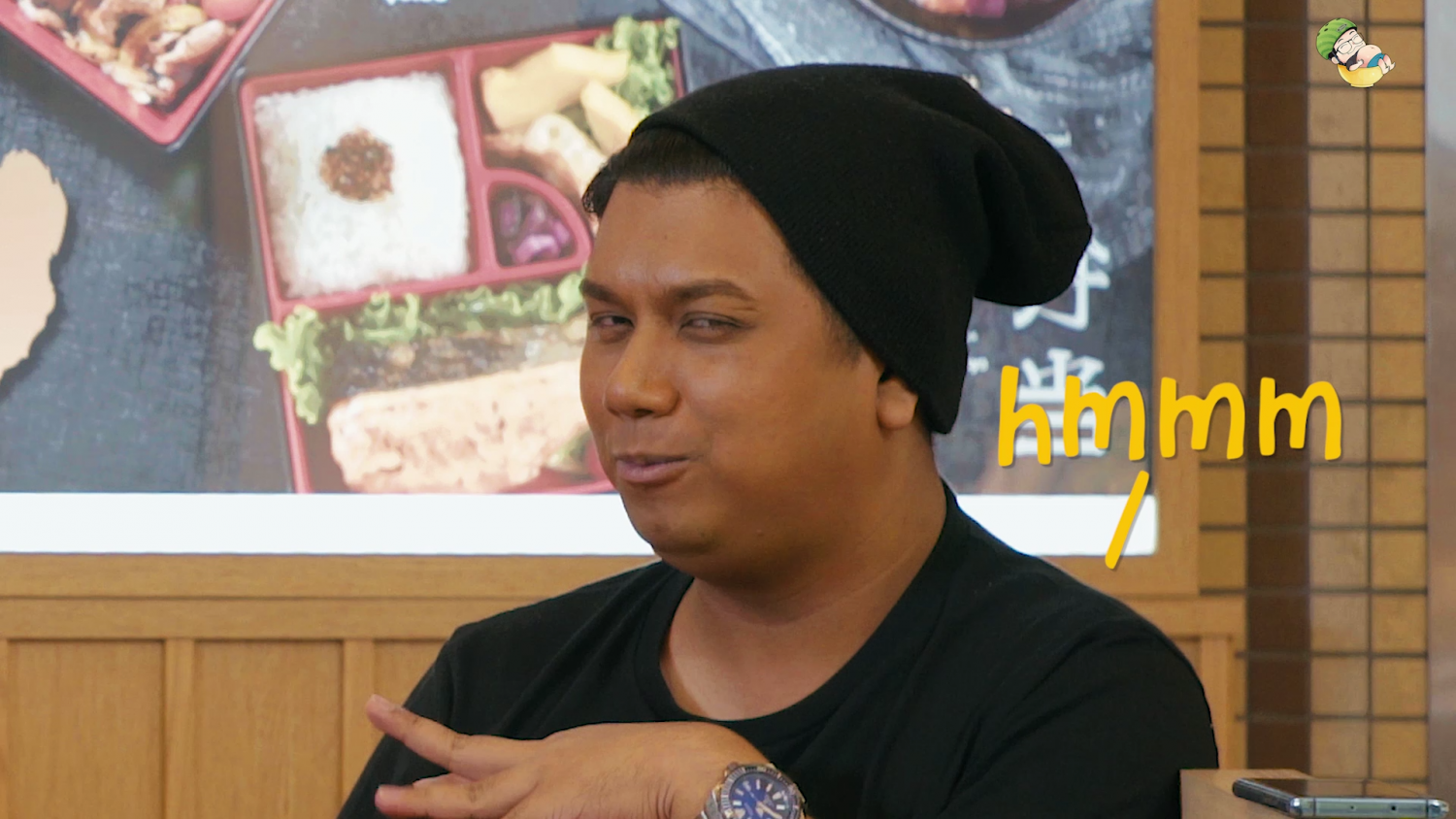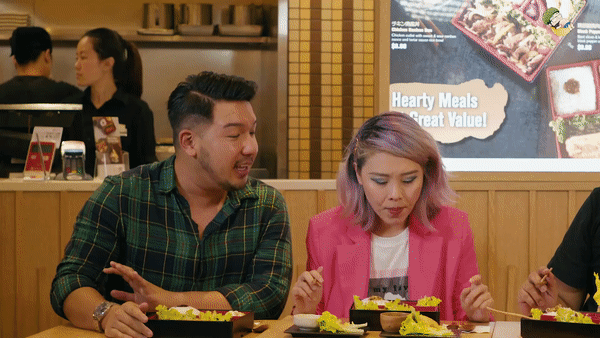 They have the Salmon Teriyaki bento as well for salmon lovers. Look at the size of the salmon. Yummy!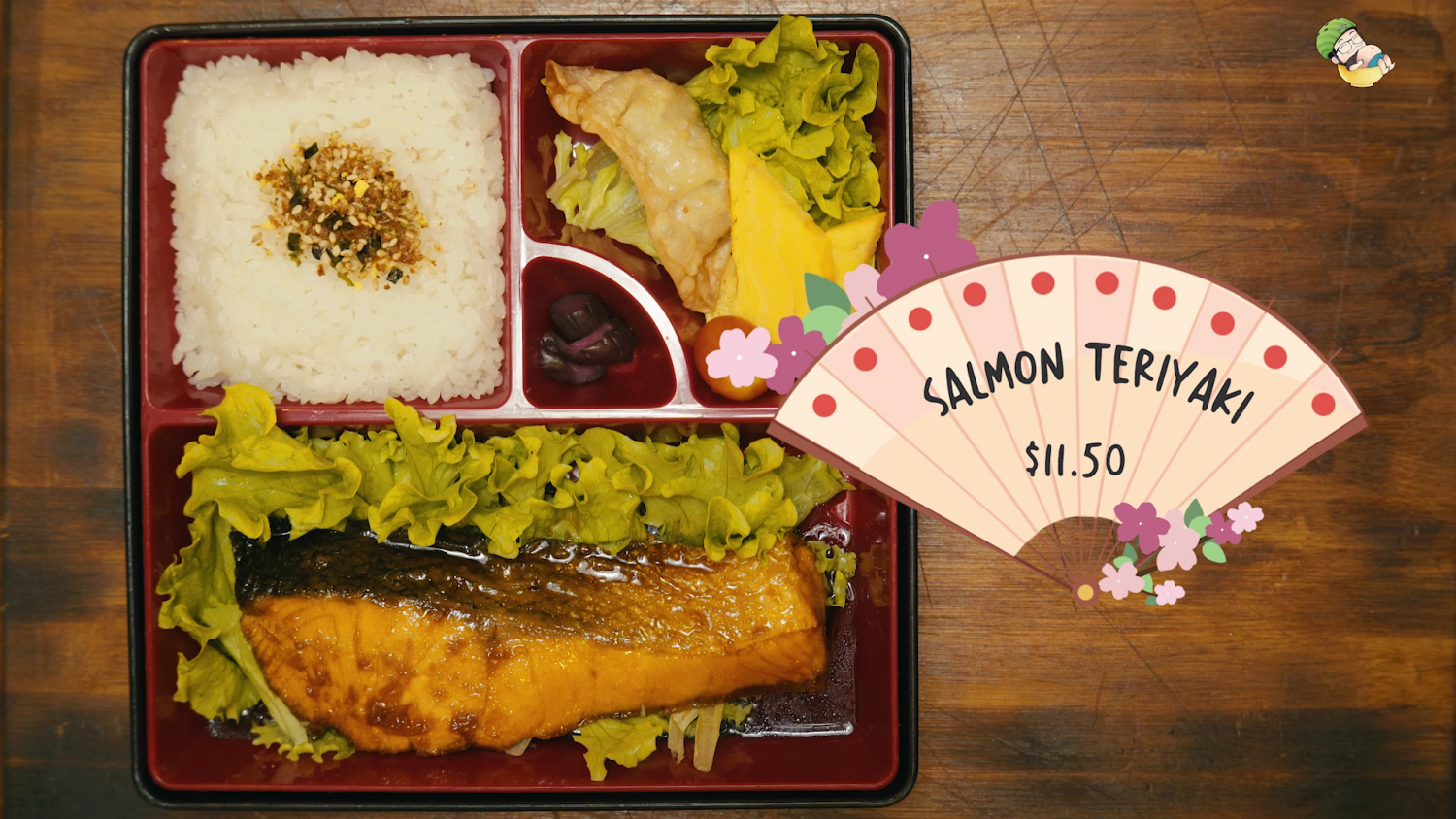 If you like salmon, this is worth a try. Just don't expect this to blow anyone's mind.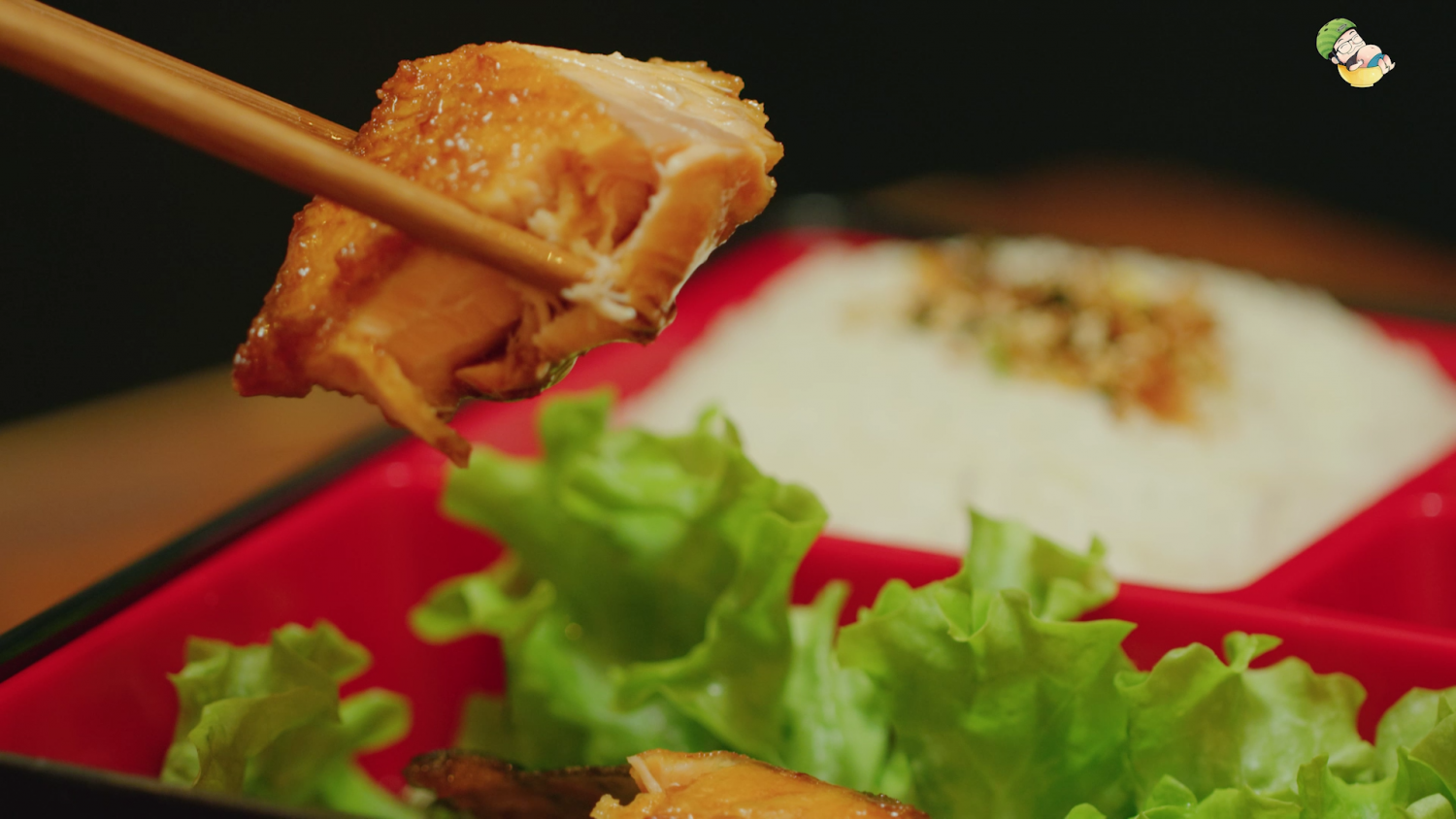 Next up is the Tsukune Bento. Served with two skewers of grilled meatballs coated with Ichiban Bento's house special yakitori sauce and topped off with nuggets, potato salad and a mountain of rice.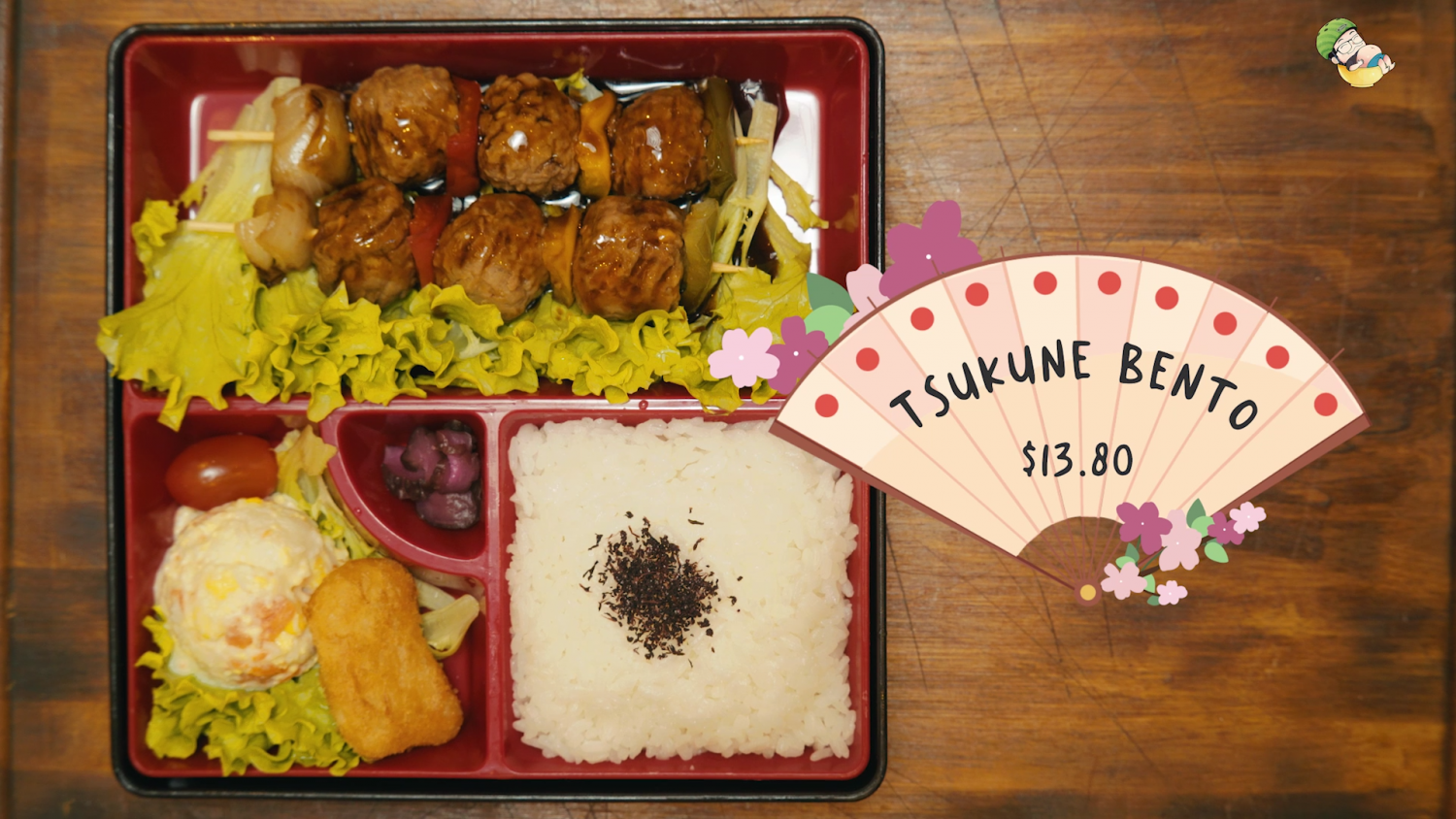 There's savoury notes from the sauce that elevate the flavor of the skewers.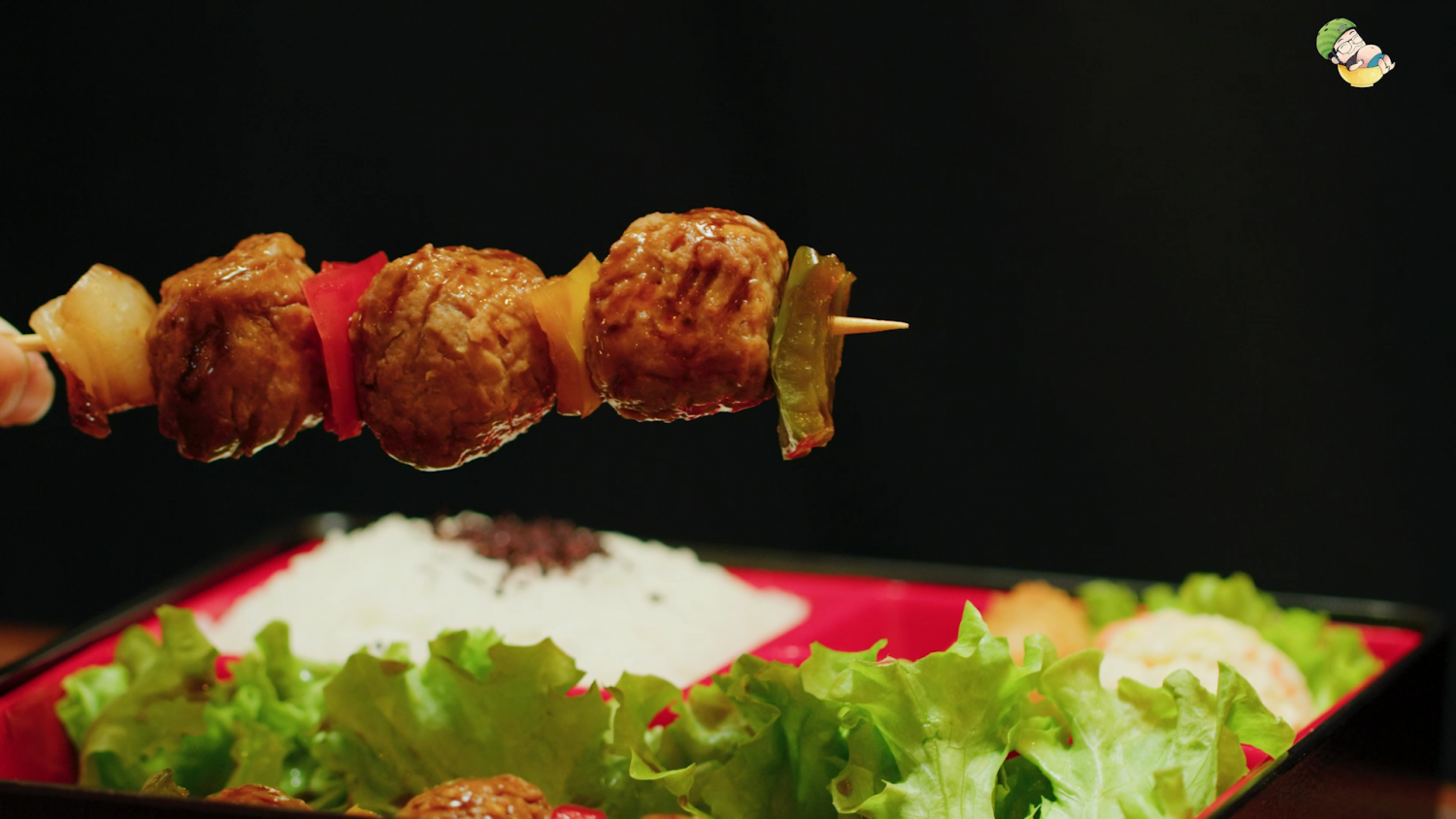 The meat is tender and taste… different too. Hmmm… Wonder if Dee noticed anything in this one.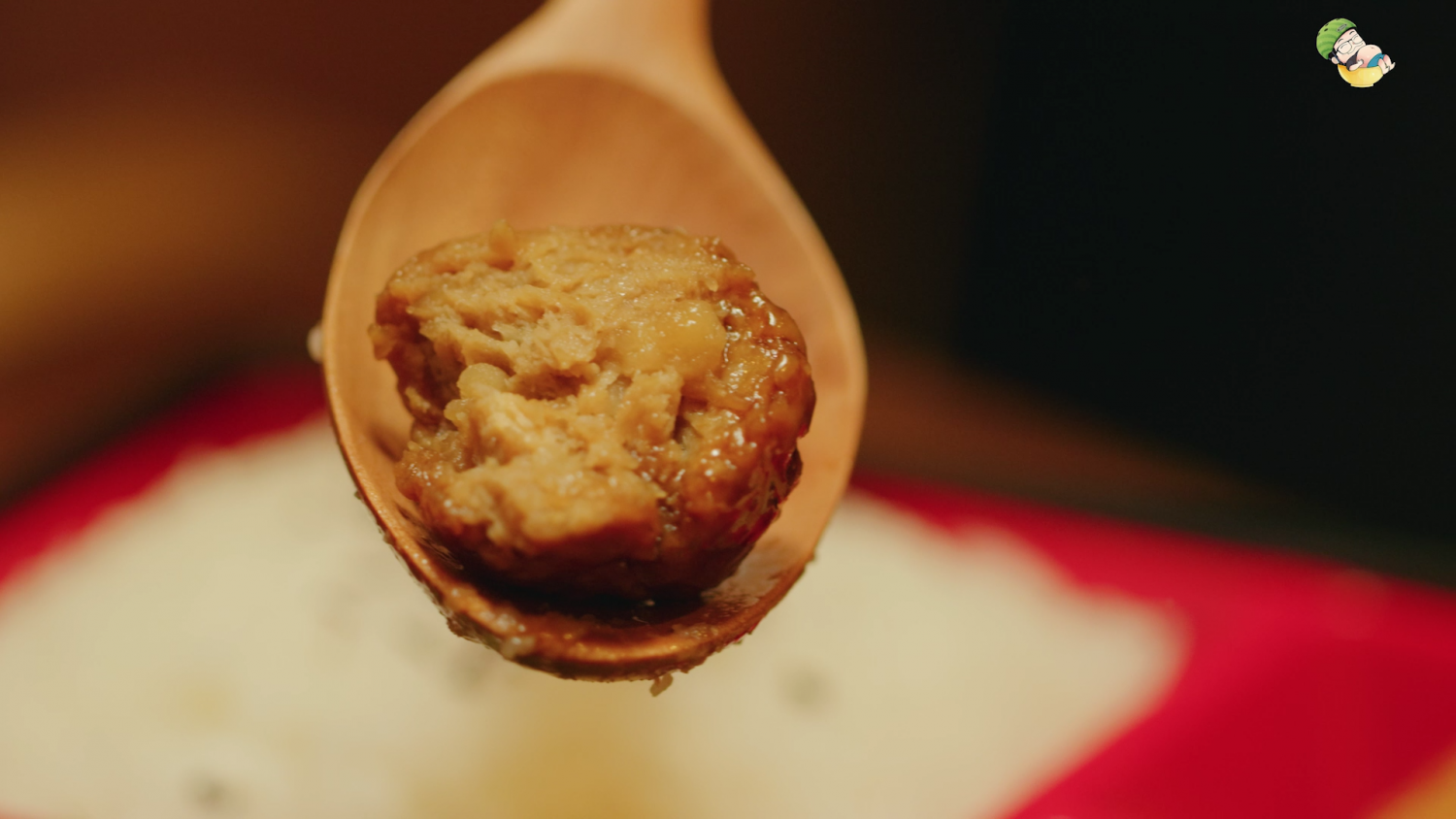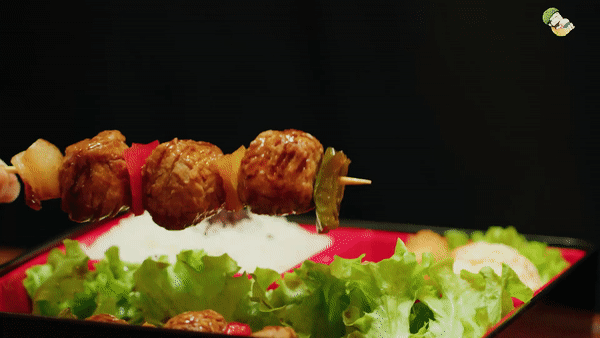 Oh wait. Dee finally found something different about his meat. Nani?!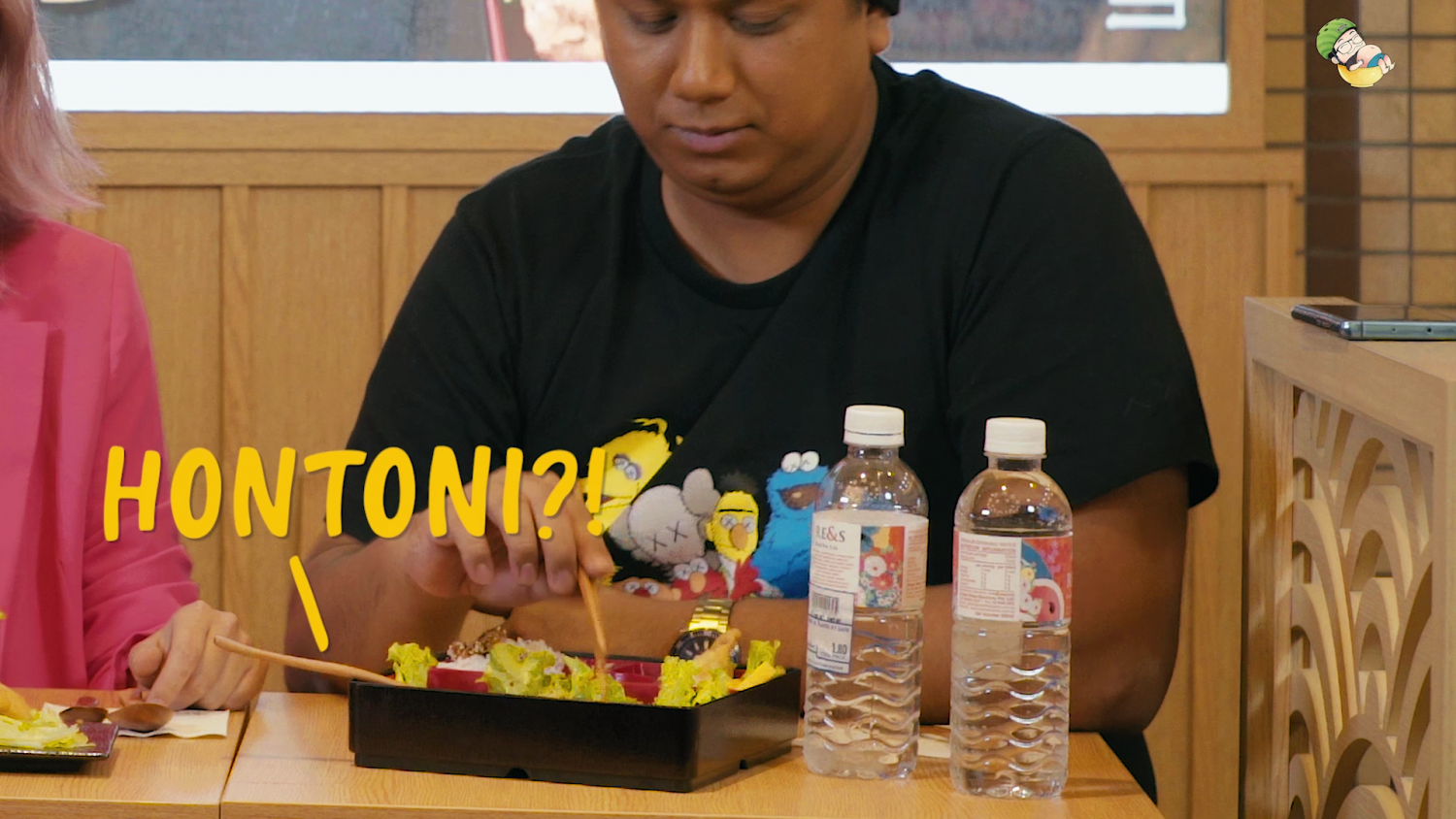 It's time for the plot twist… Remember Quorn from one of our recent Food King episode? Yes! Quorn has recently collaborated with Ichiban Bento to come up with four new meat-free interpretations of Japanese classics! Can you guess which are meat-free products here?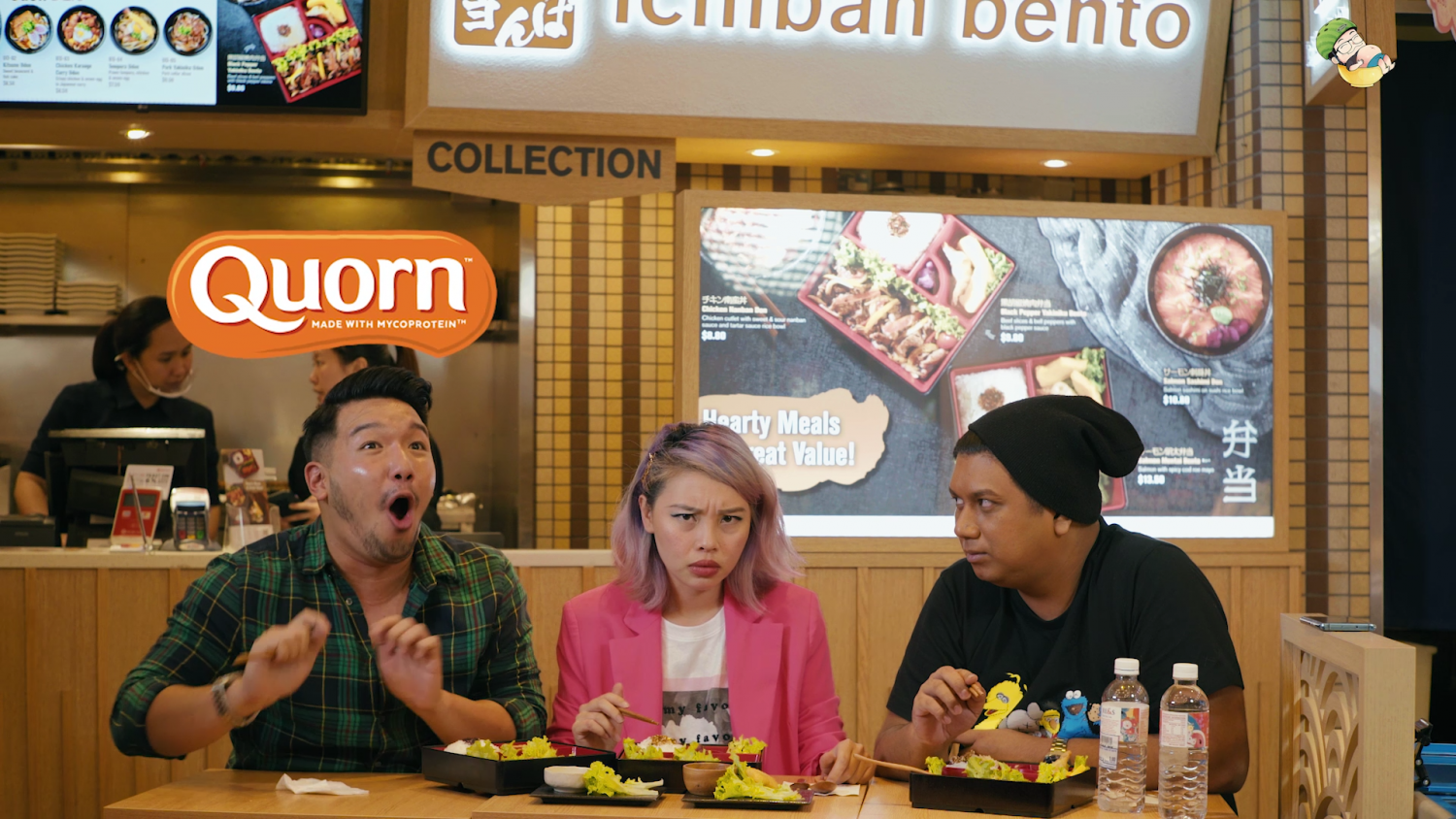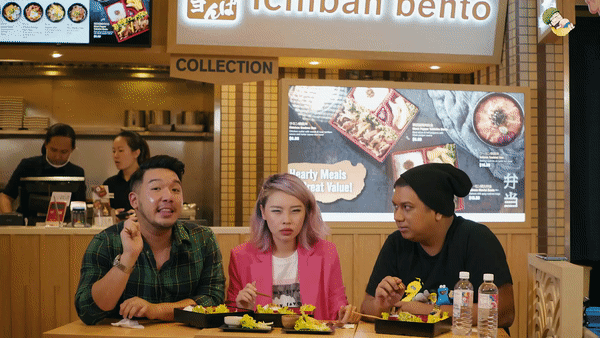 Now for the big reveal… The Curry Katsu, Tsukune Bento, Chawanmushi and nuggets are all Quorn products! Did you guess them right?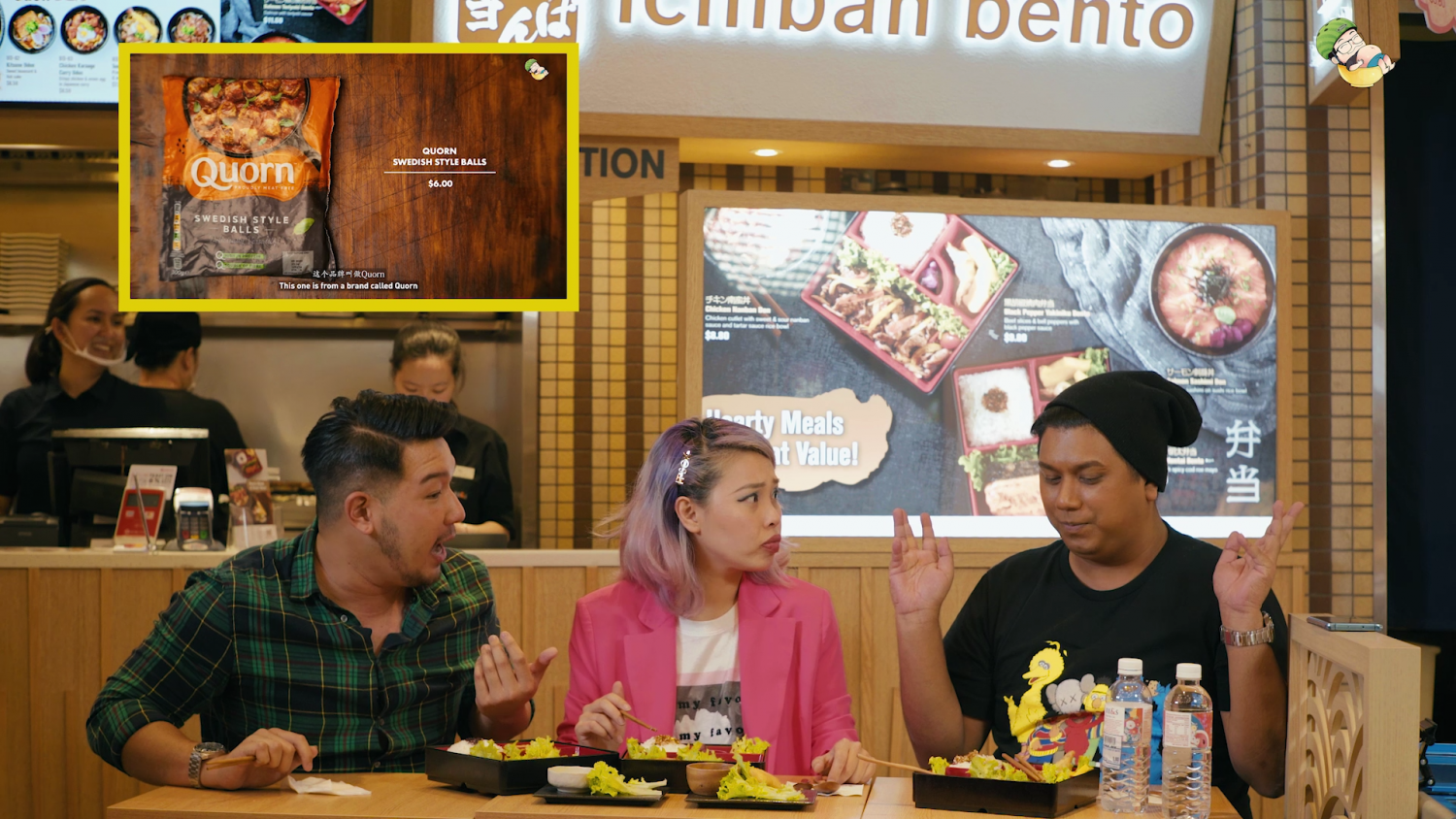 Bentos are known to be a convenient and balanced meal choice. Now with meat-free alternatives in bentos, this is a great example of how we can still make good food choices even when we are busy or are trying to be more health- and environmentally-conscious.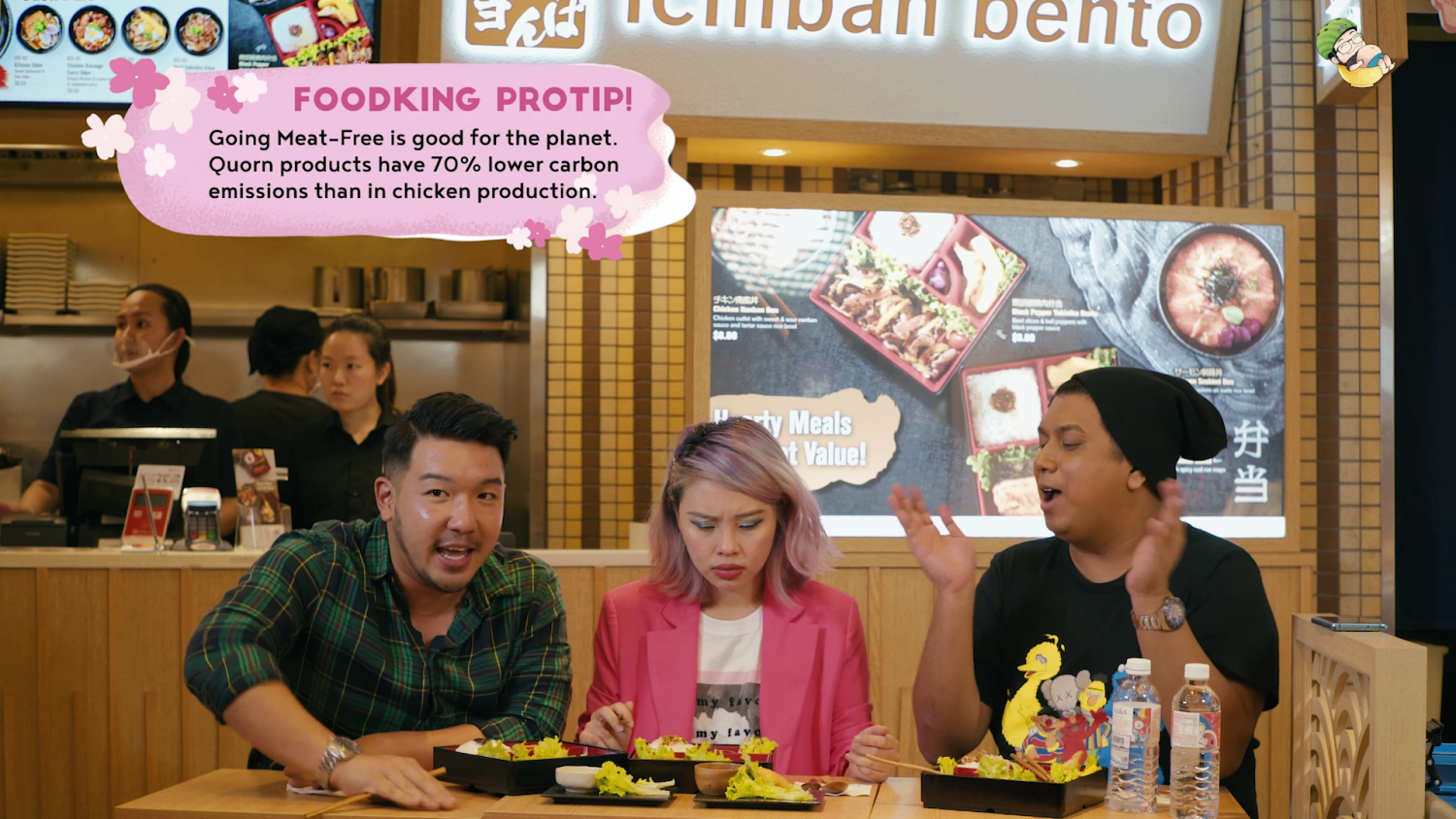 Quorn products are made of Mycoprotien, which is a type of fungi. It contains significantly less calories than meat in general, making this a really healthy substitute for those fried and fattening food.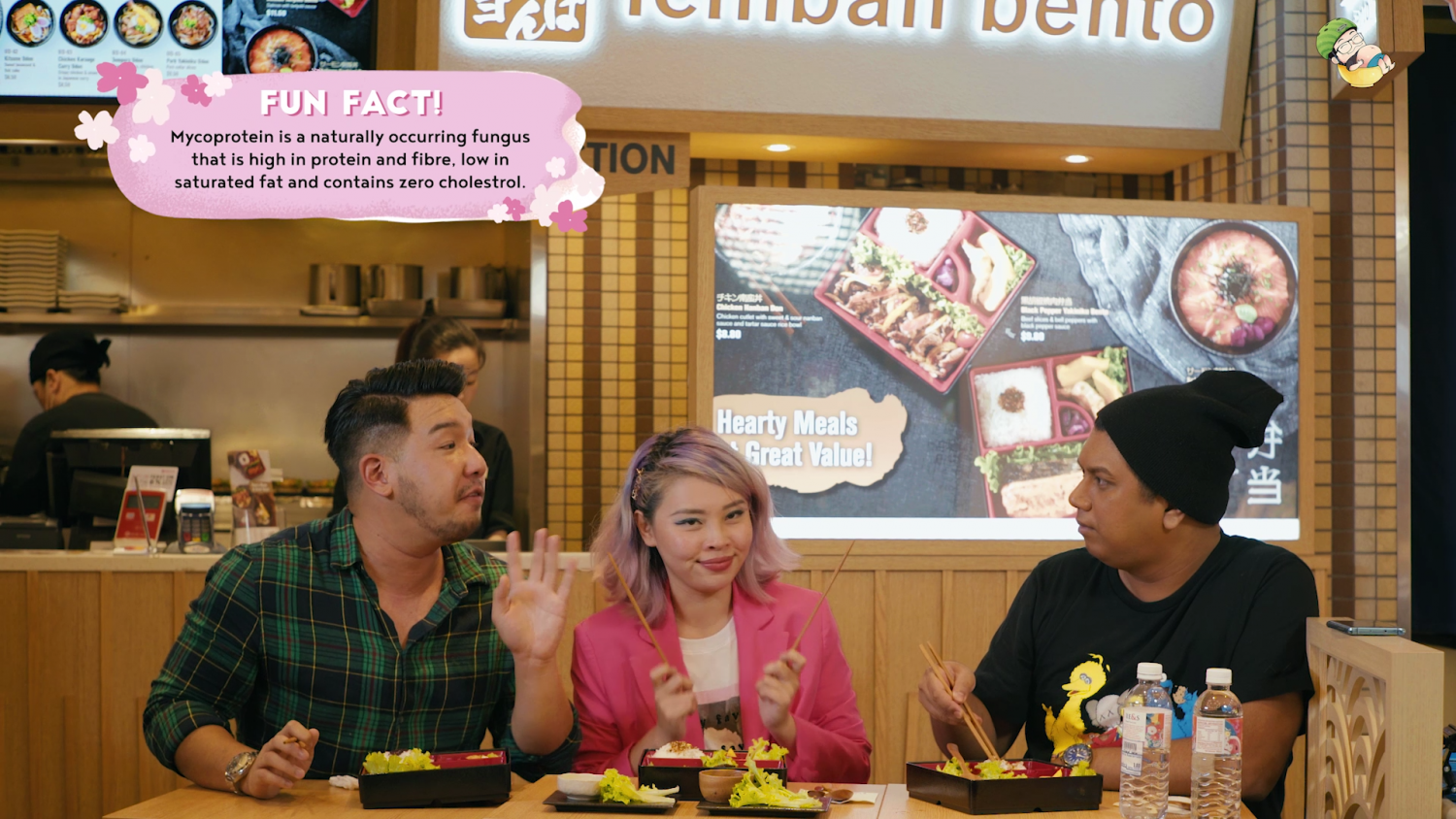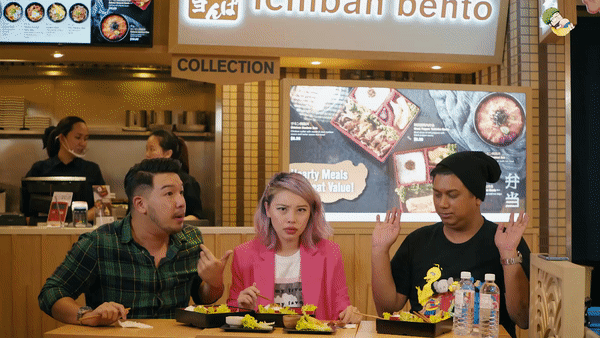 Love unagi? Well, this Unagi Kabayaki bento set will satisfy your cravings in an instant.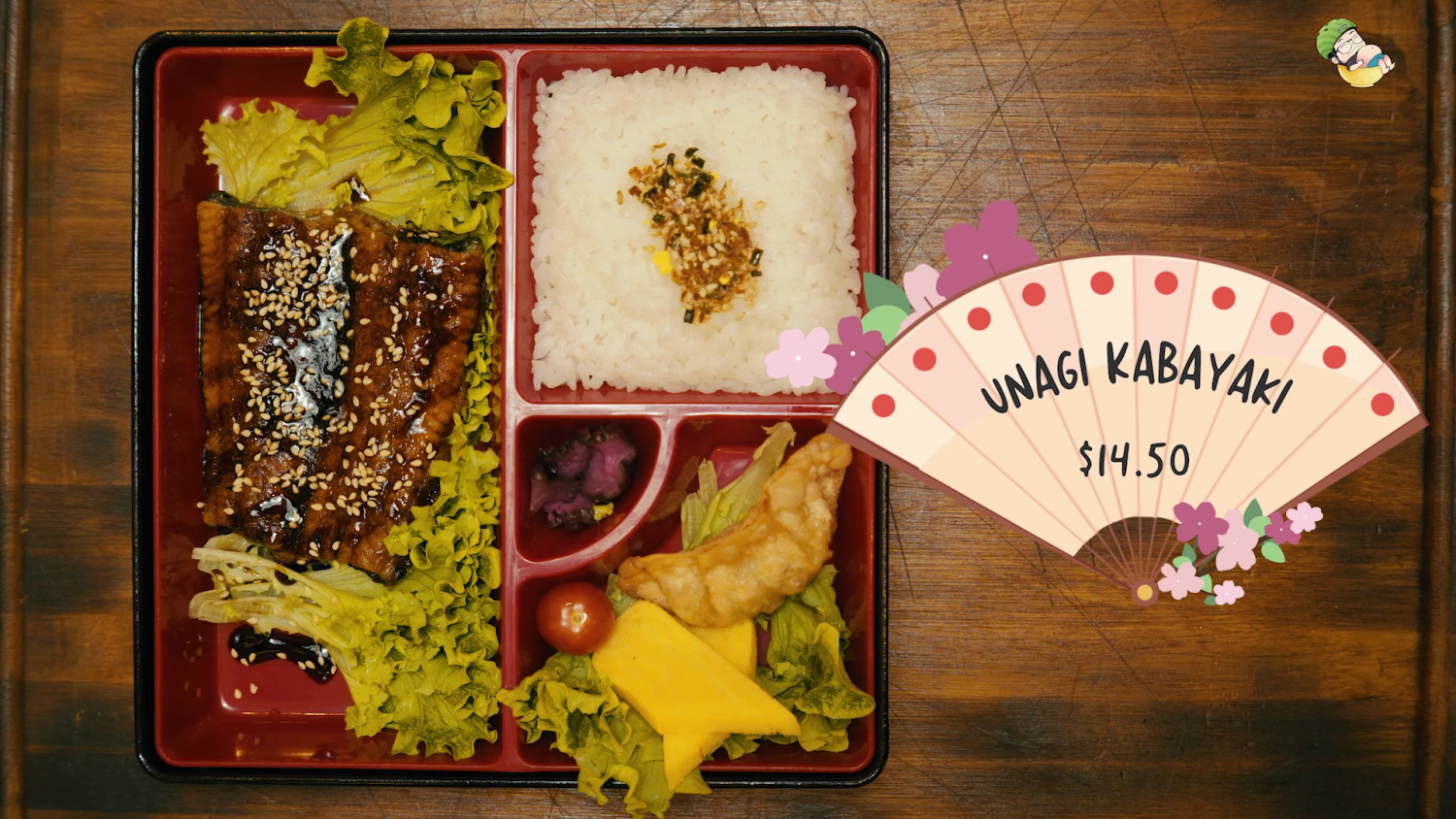 Thank god this is not from Quorn and is the real deal.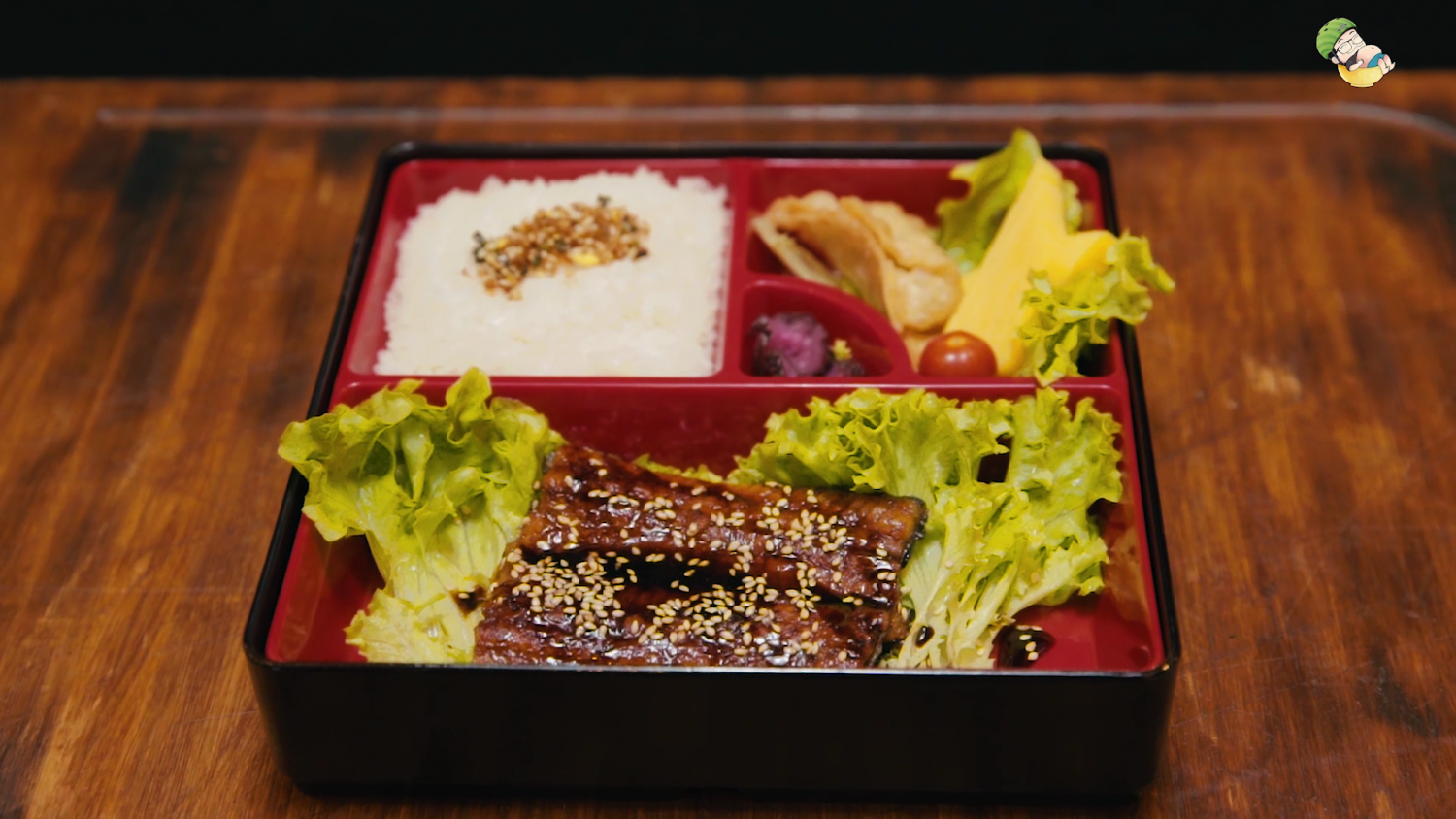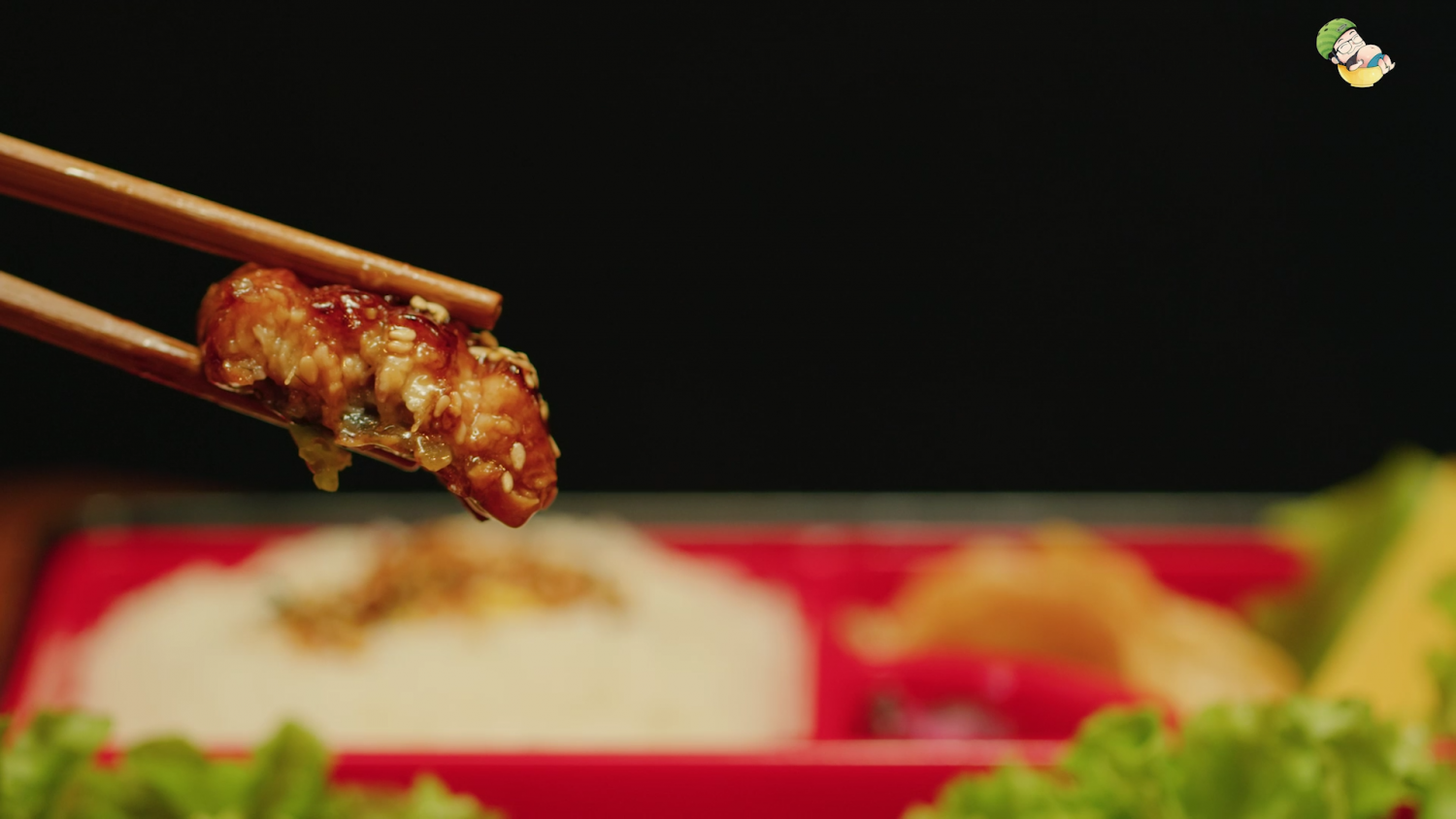 Their Chicken Steak Teriyaki is also pretty good. Reminds us of the Fast & Furious song Tokyo Drift!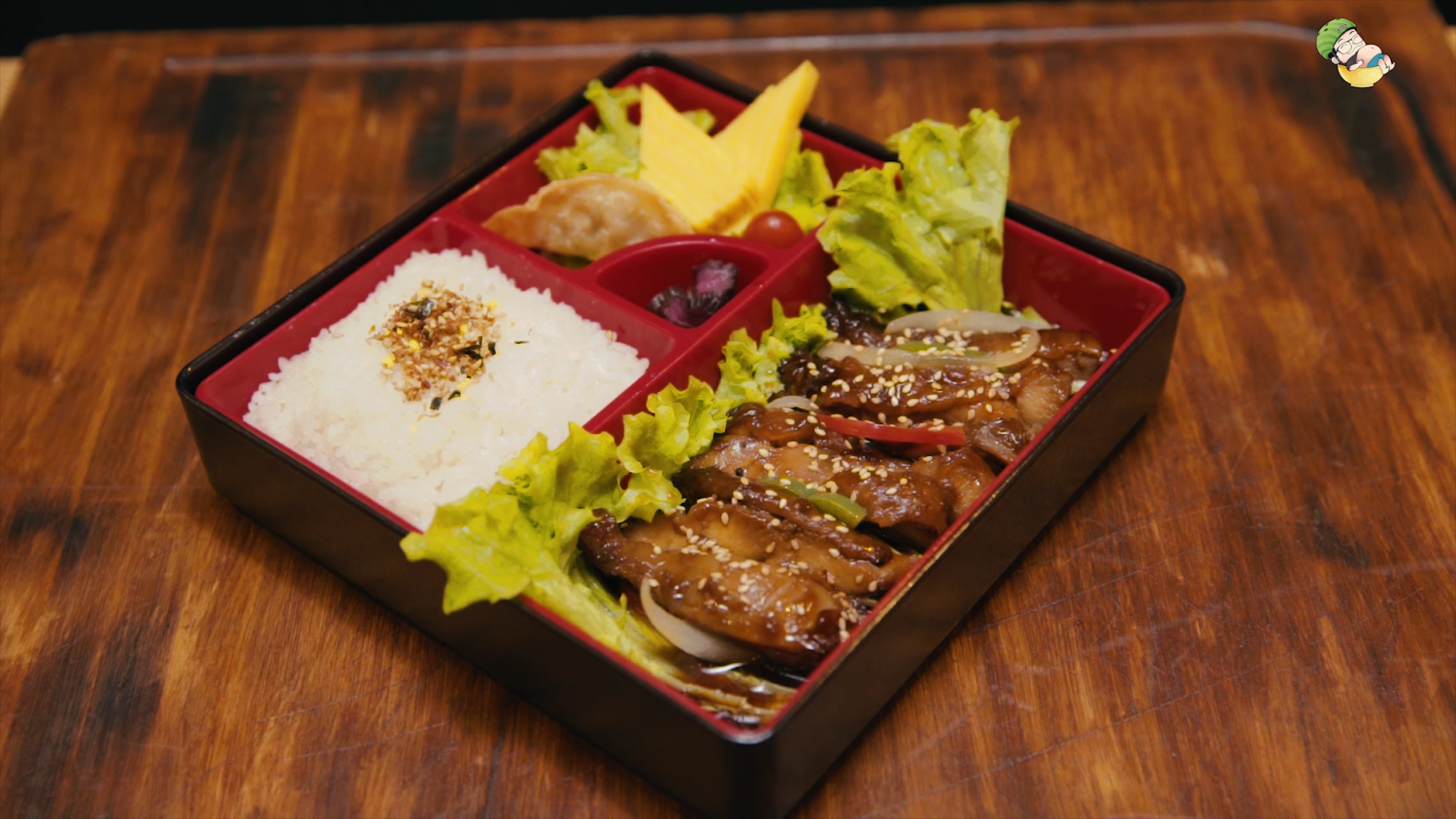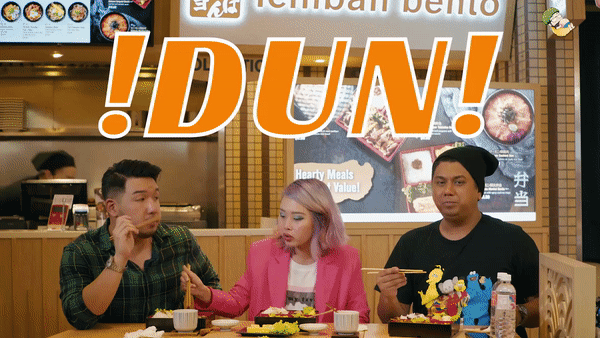 ICHIBAN BENTO

Ichiban Bento (within Kuriya Japanese Market)
Causeway Point, 1 Woodlands Square #B1-17 , Singapore 738099
11AM to 9.30PM Daily
www.ichibanbento.com.sg (10 outlets island-wide)
Now is the time you've all been waiting for… The giveaway contest! Ladies and gentlemen, we're going to be giving away 30 sets of Ichiban x Quorn Bento Bundle. But the ultimate prize for this contest is…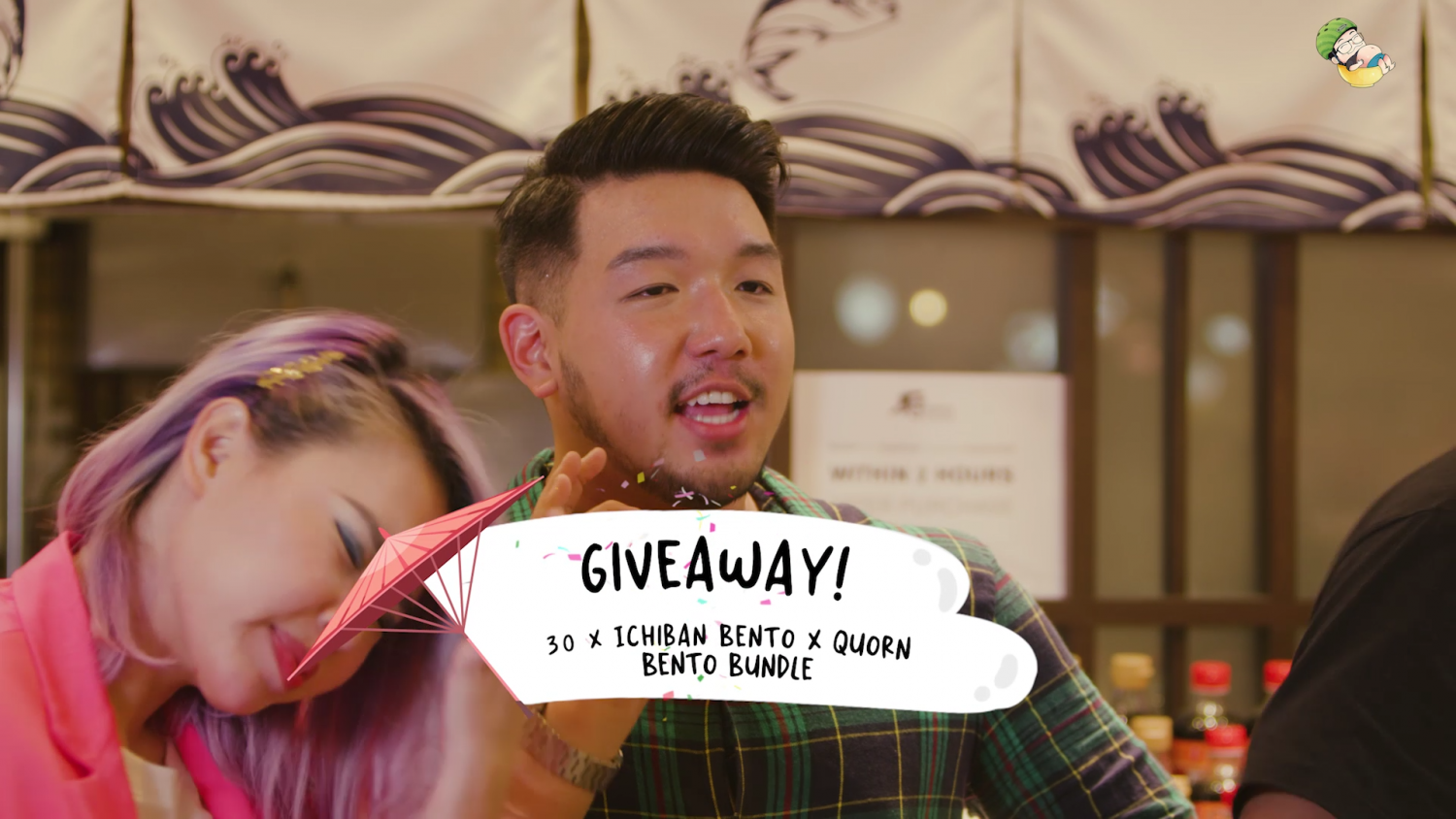 A return trip to Tokyo! Hontoni?!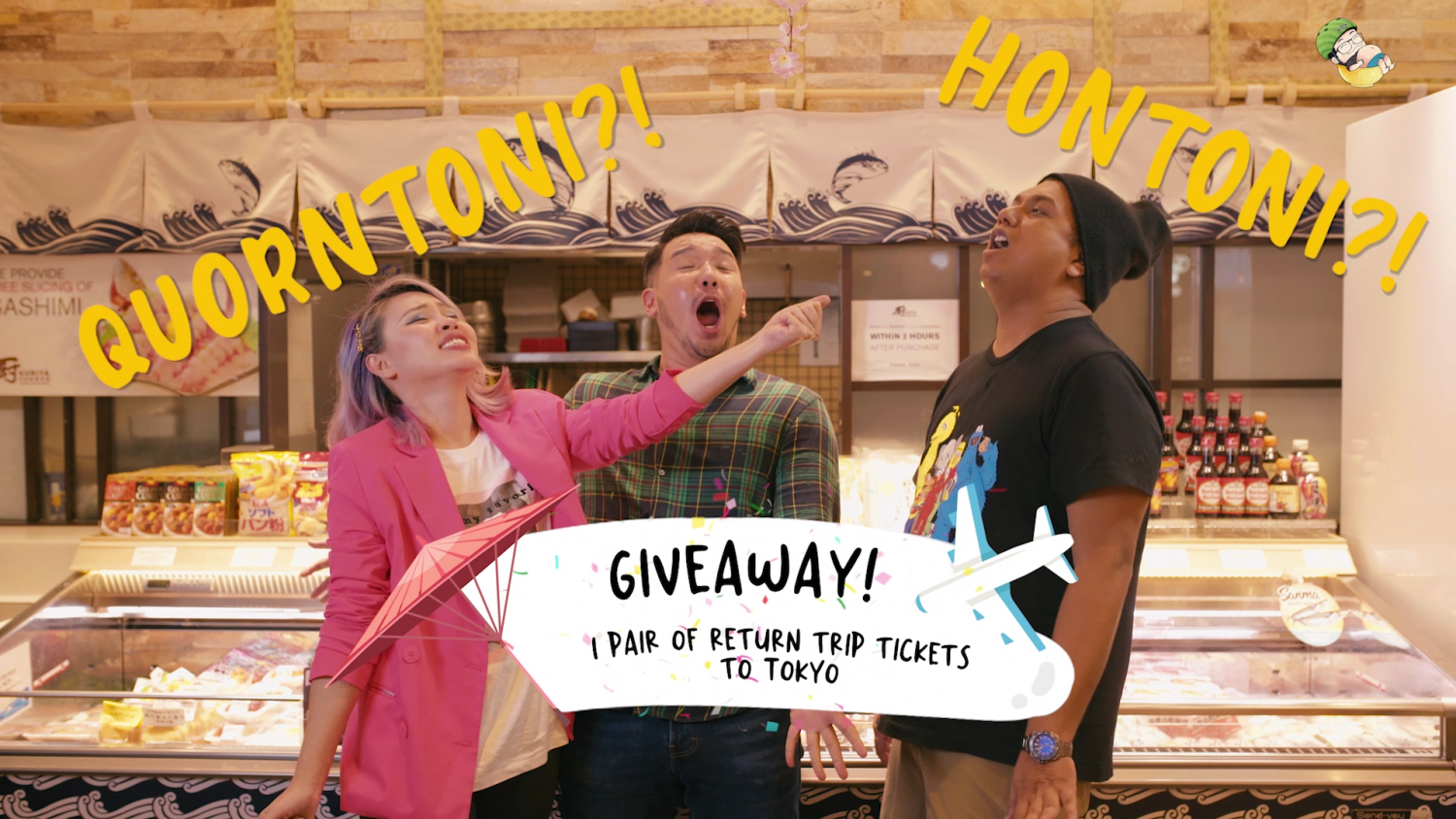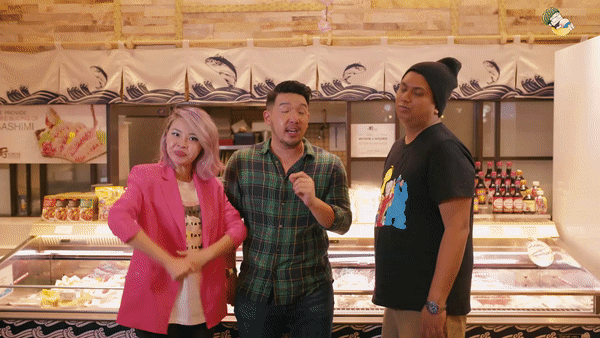 Okay, all you've got to do is upload a very special video on your Instagram. And tag us with this hashtag: #quorntonichiban So what do you have to do in the video?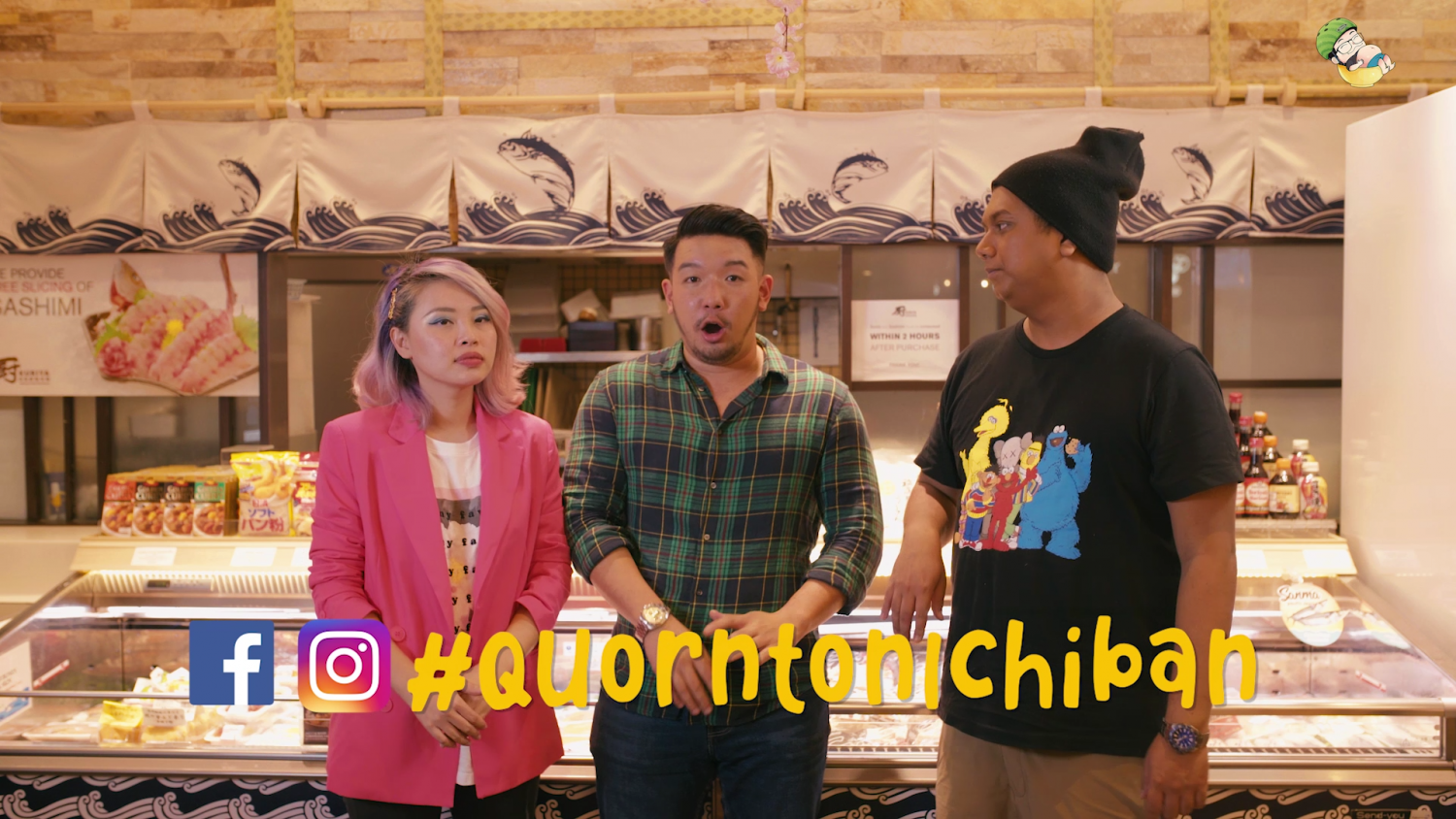 Well, give us your most creative expression of Quorn-to-ni?! Simple enough right! In case you are wondering what the fuss is Hontoni, it is the Japanese expression of 'really' or 'jinjja'.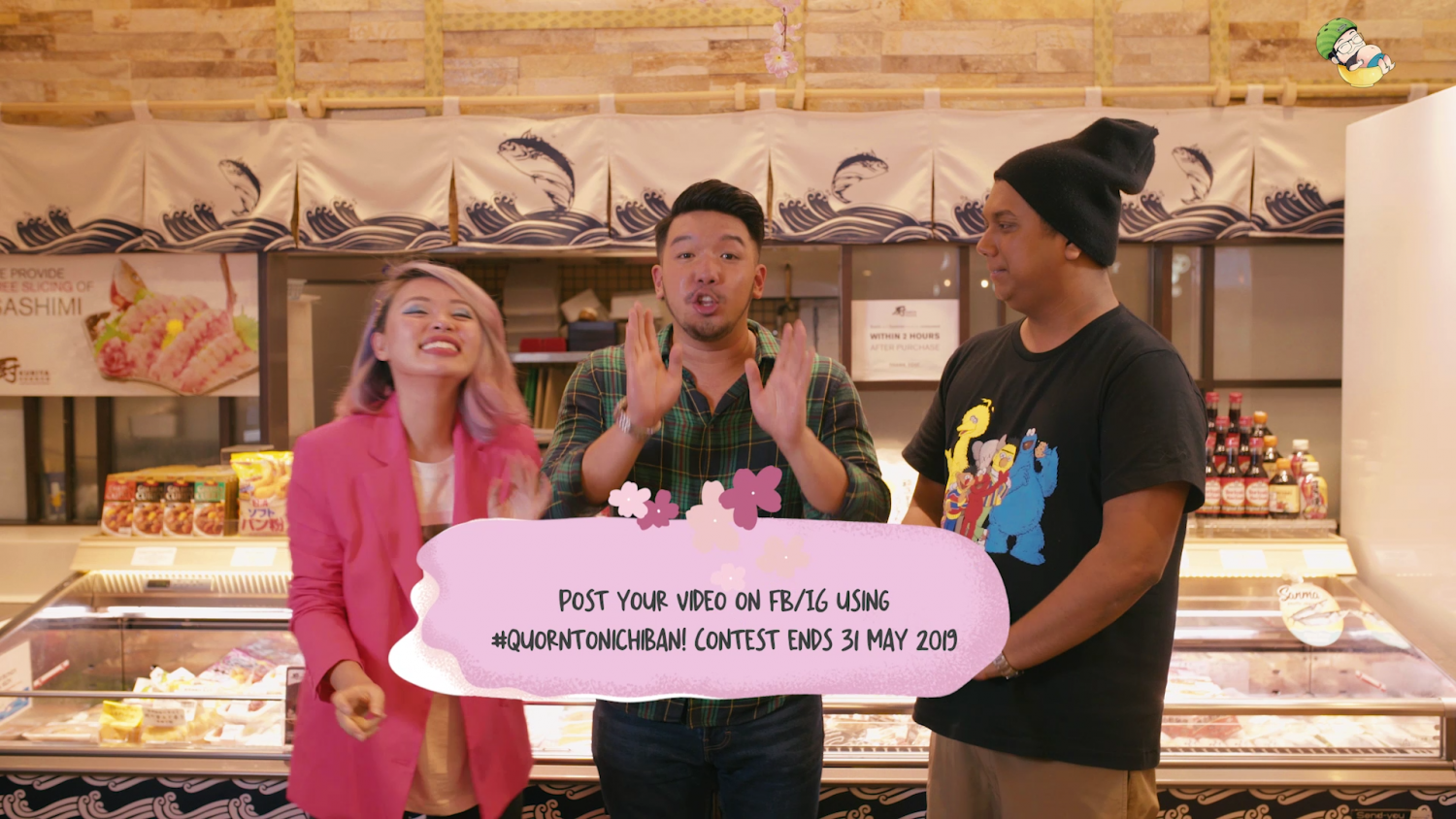 If you want to win this contest, you've got to beat Aiken's Quorn-to-ni expression! Do you have what it takes?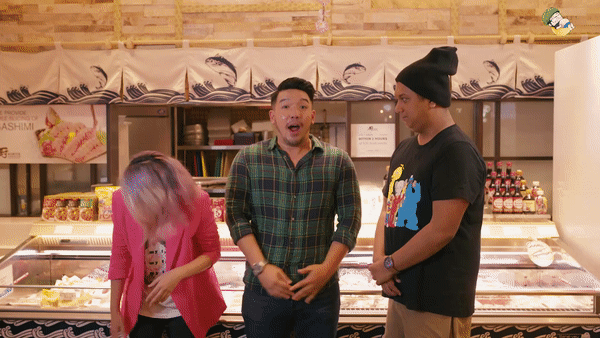 All the best and see you in the next episode of Food King! Sayonara!