Hello, it's Friday! And that means it's time for another episode of… Food King! Today, we are going to follow your top halal recommendations and see if they are indeed Food King Good! So join us on this unique episode because we all know that it's really hard to find good halal food in Singapore. So without further ado, here we go!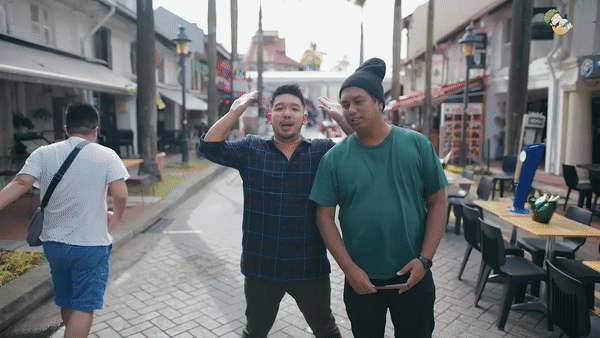 Right now, we are  here at Pasir Ris where we will be trying a very familiar and well-known dish – Ramly Burger! Affordable and delicious, this egg-wrapped patty is the quintessential local street food.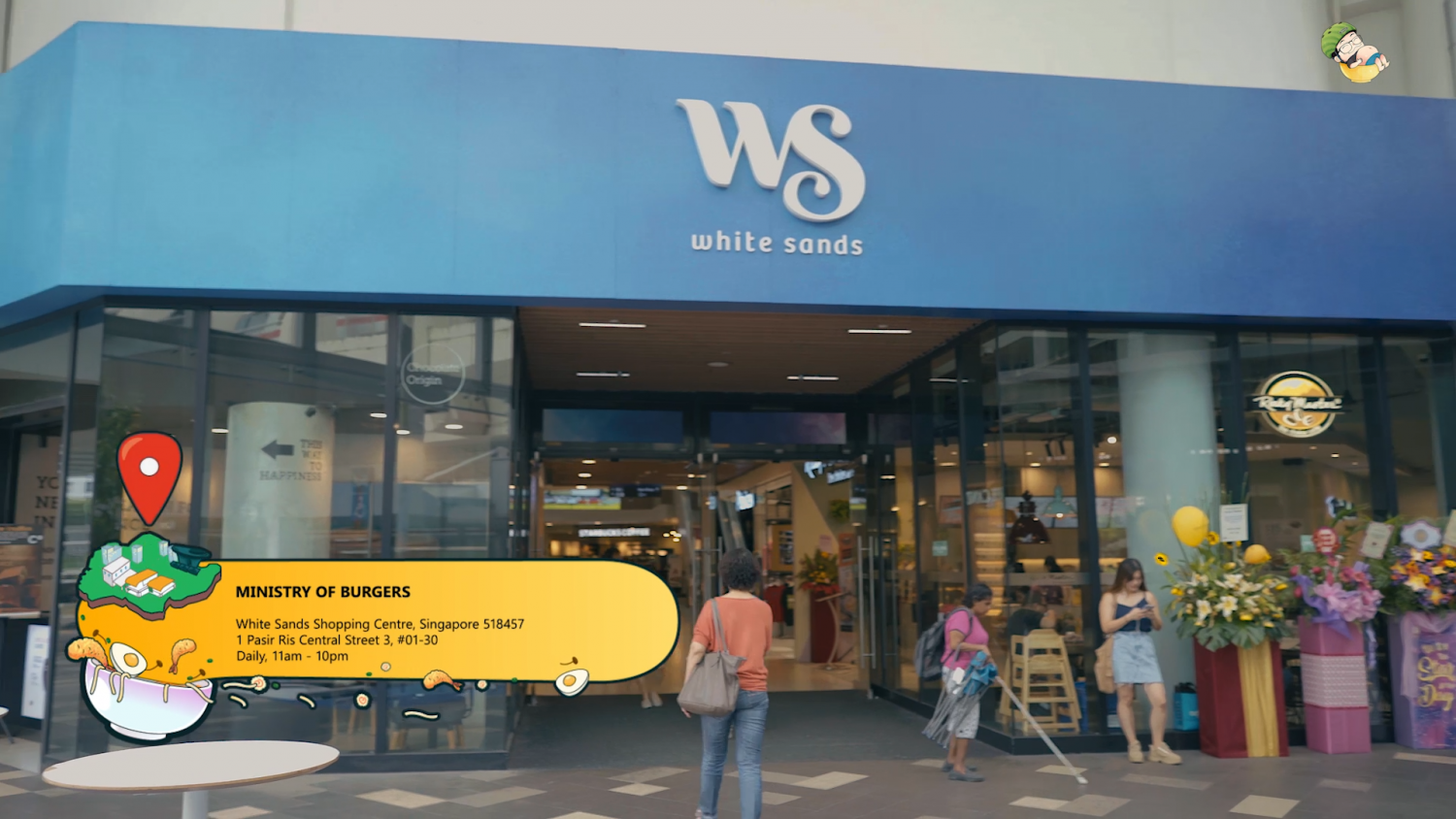 Hidden at a corner of White Sands Shopping Centre, Ministry of Burgers is a cafe specializing in Ramly burgers and other familiar pasar malam fare.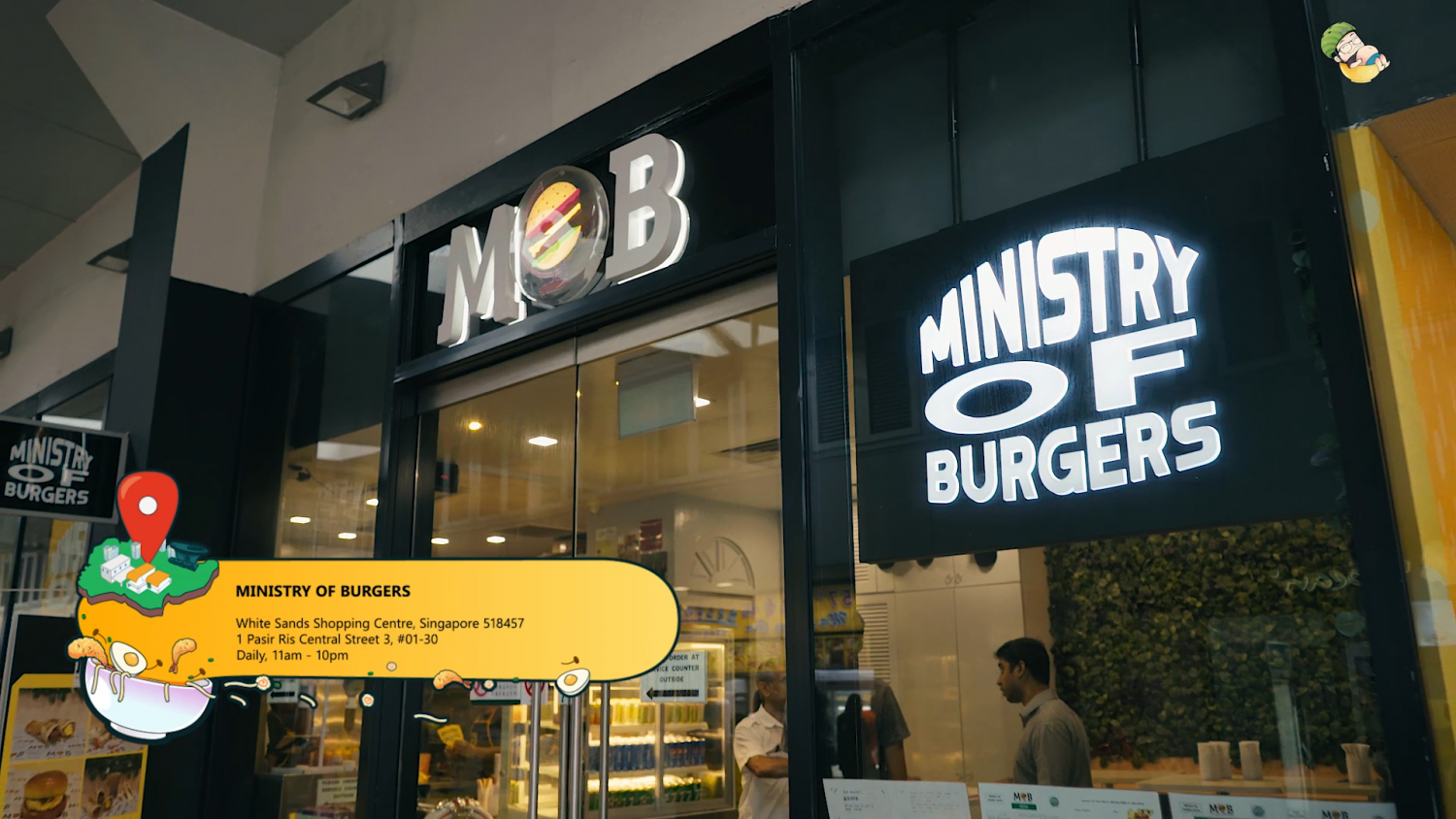 Yup! You no longer need to wait for your neighborhood pasar malam to pop up to quench your ramly cravings.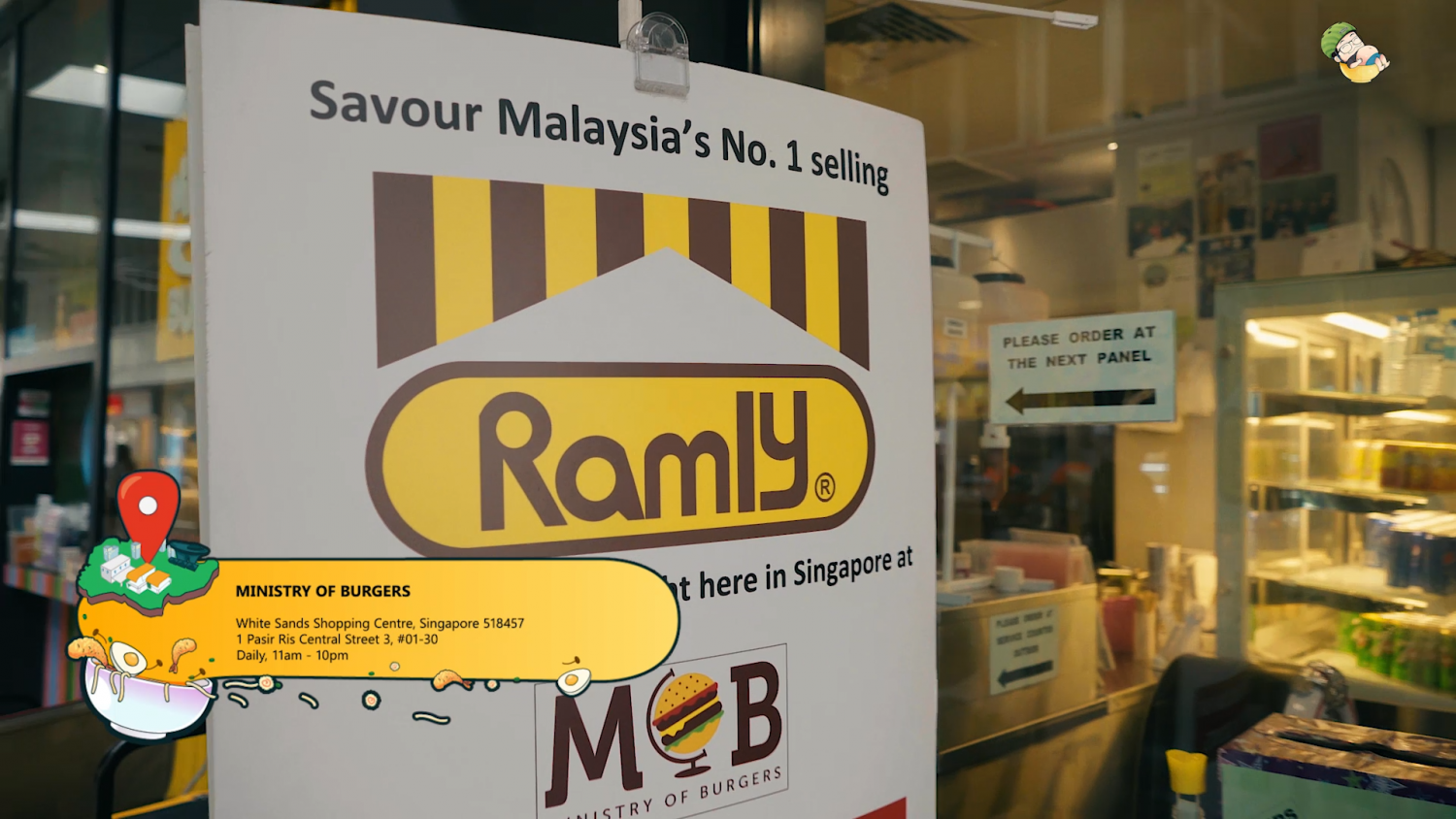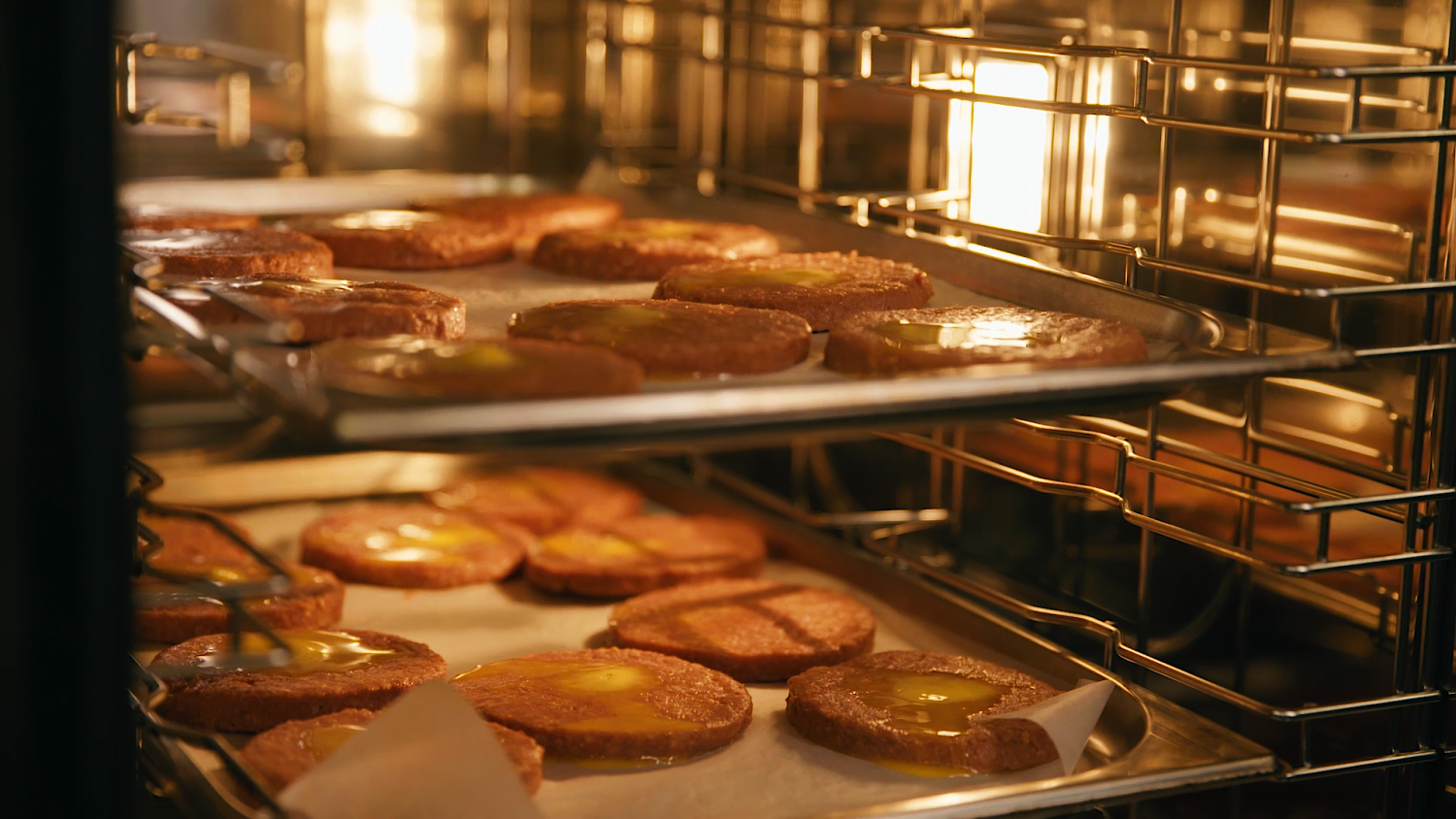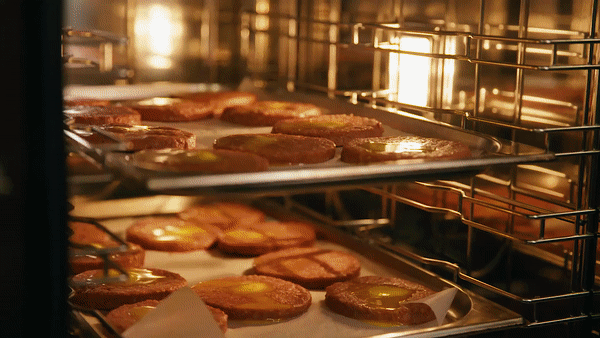 We will be trying two signature Ramly burgers today. The first is the Double Chicken, which consist of four chicken patties wrapped in egg and sandwiched between 4 slices of melted cheese drenched in chilli and mayo.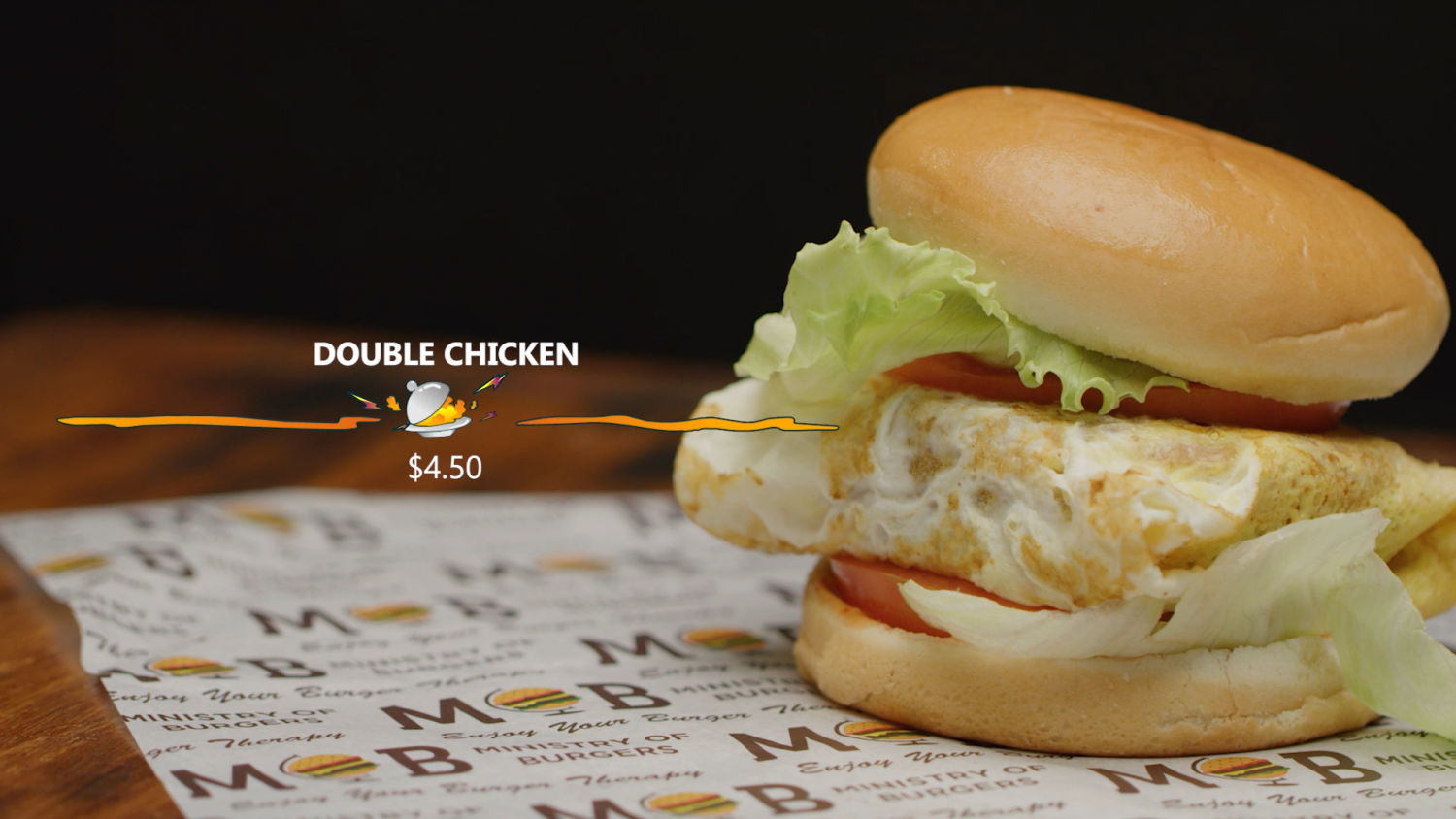 Wow, look at that! You can actually see the chicken engulfed in the fried egg soaked in their super sauce that is allegedly their specialty. That's definitely the kicker right there.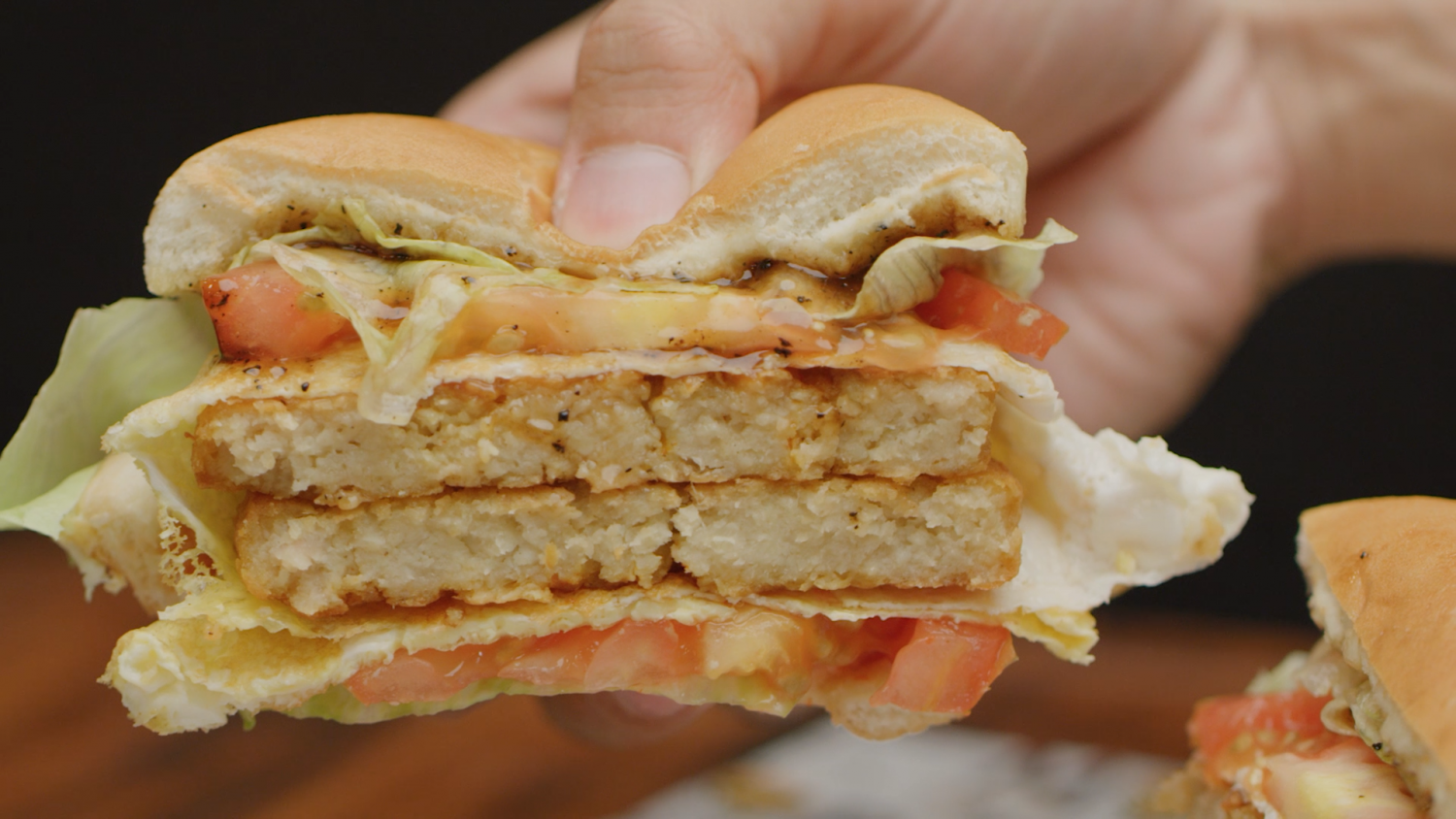 Omg these burgers are as thicc as us! We don't really know how to eat them without making a mess. But it's alright because that's what Ramly burgers are all about – finger-licking messy fun.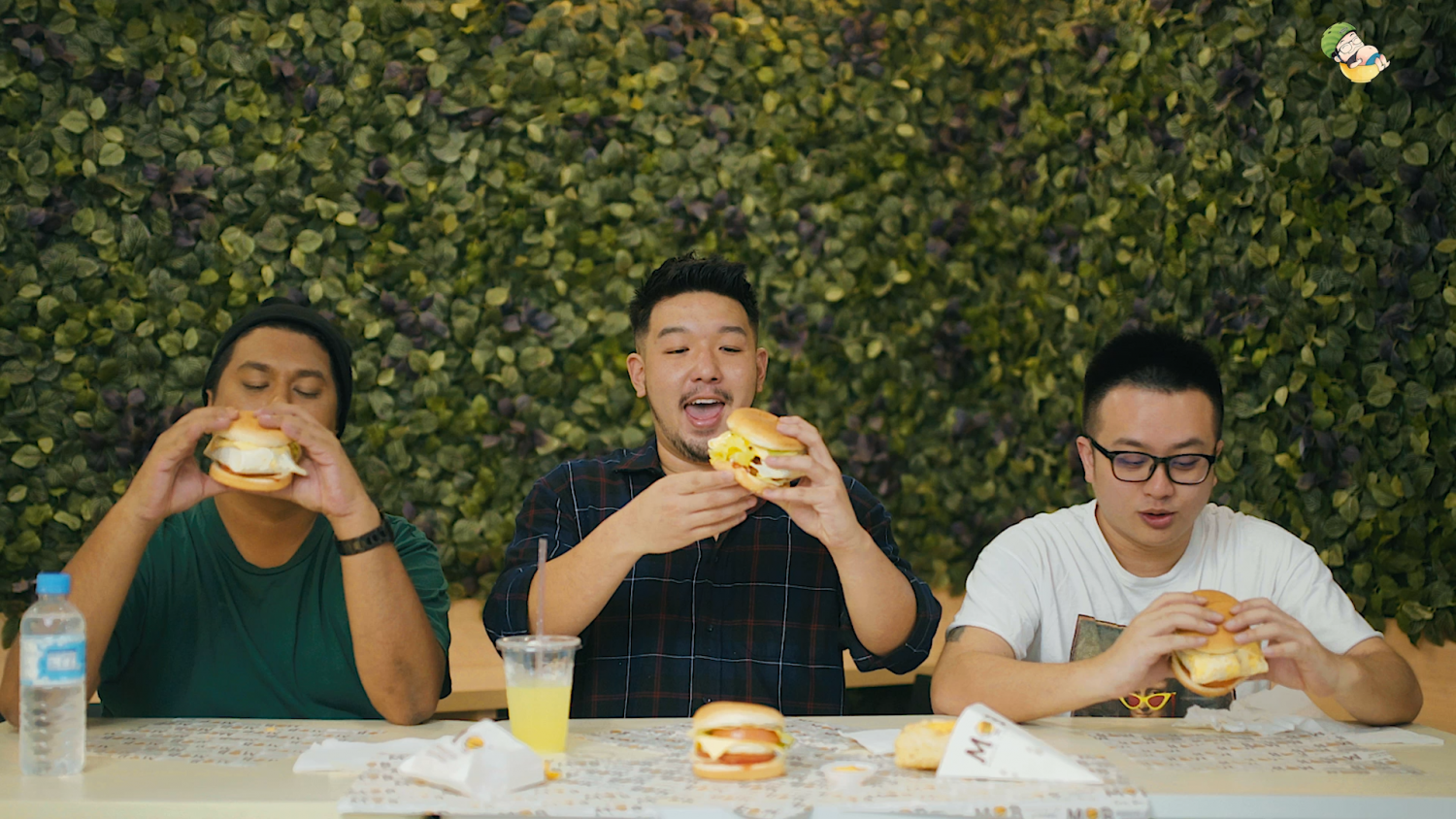 Next up is the Double Beef Ramly Burger. This is the exact replica of the chicken version, only that it is now beef patties sandwiched between those buns.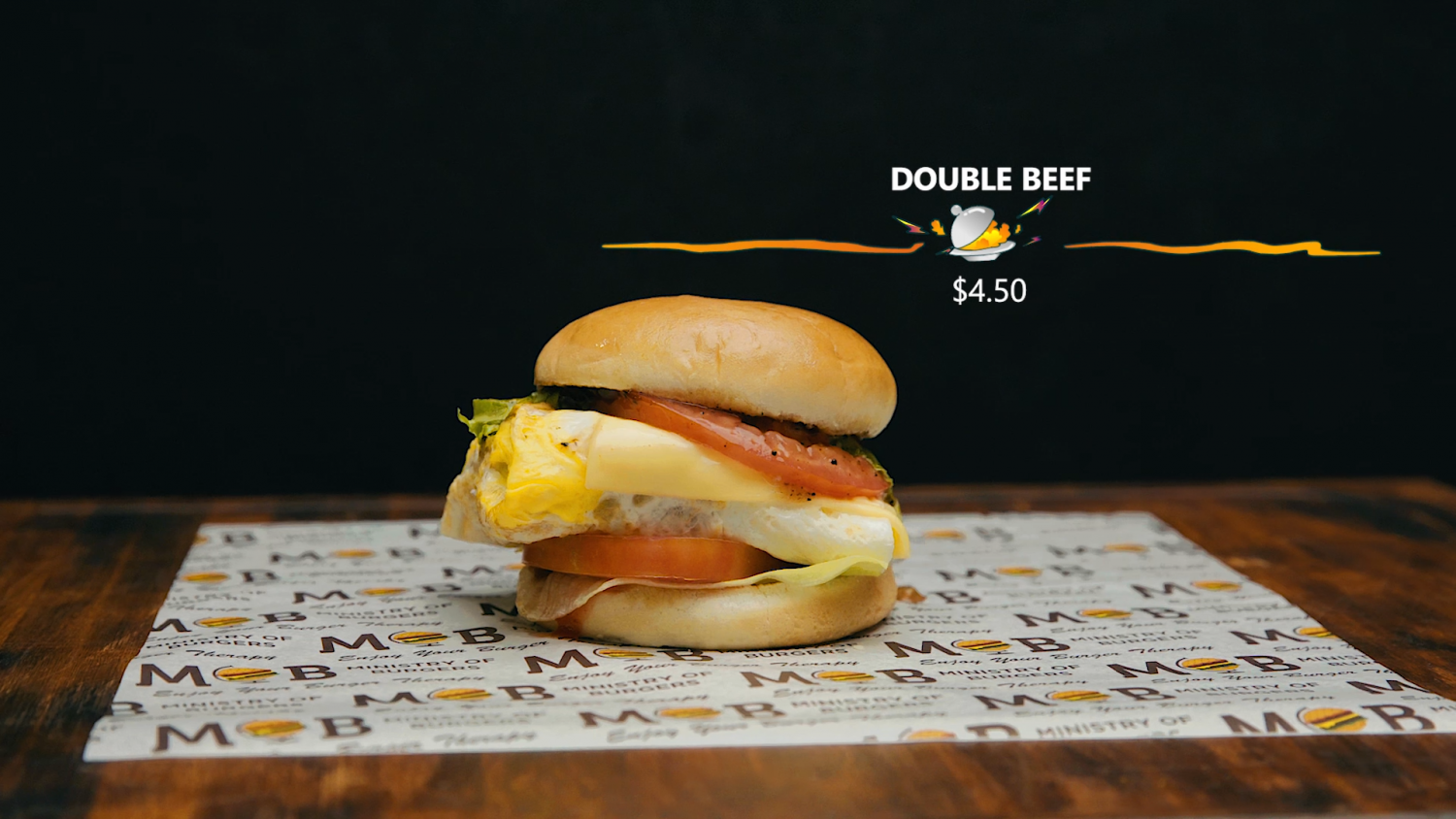 This is everything you would expect from a good Ramly beef burger. The buns are pretty springy and soft, while the texture of the eggs is moist and light. They compliment very well with the juicy patties which are not under-cooked despite the thickness of the beef.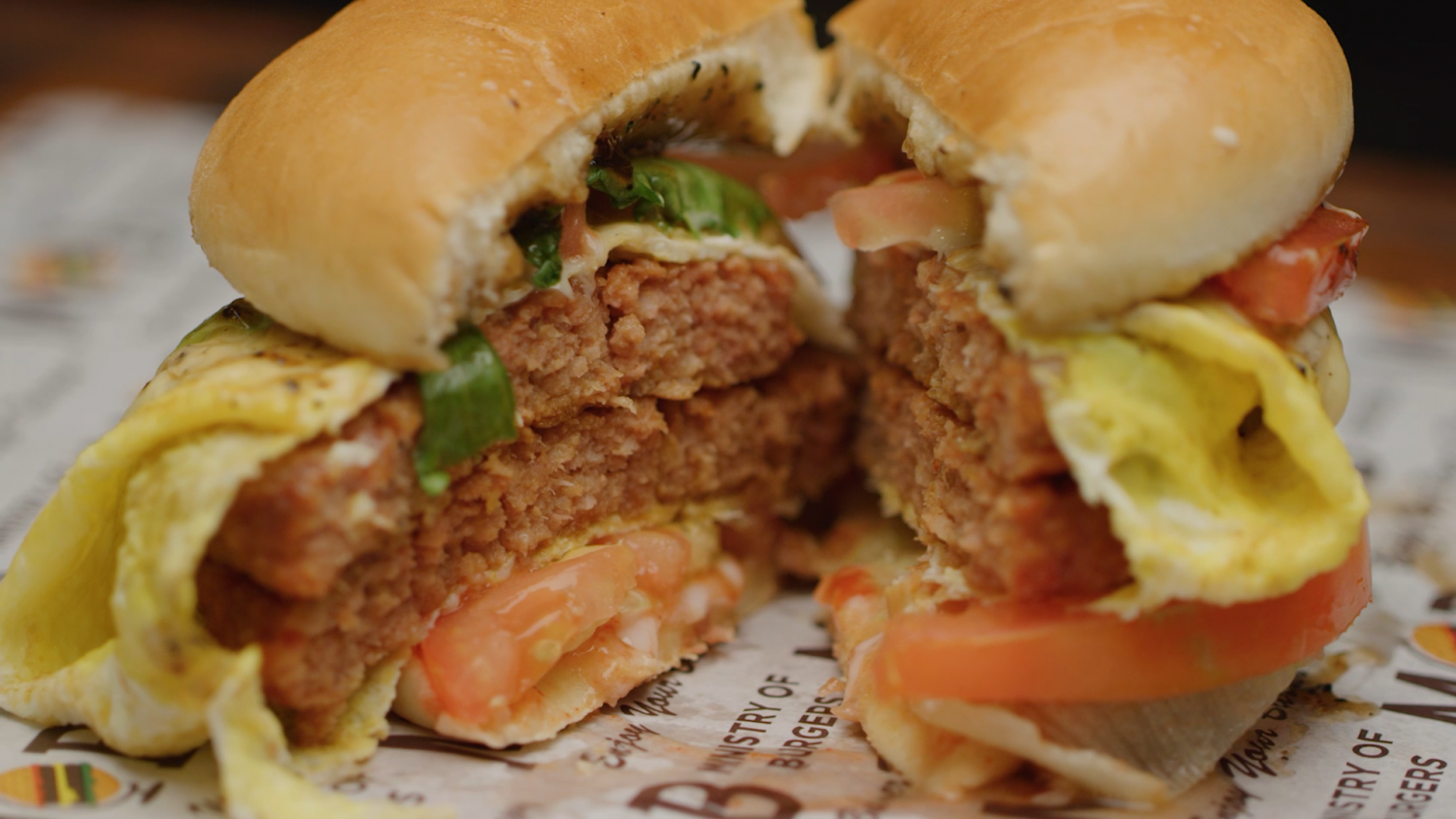 We also like how saucy this burger is – the black pepper sauce sauce imparts a lingering spicy kick which goes super well with the sweetness of the chilli sauce & mayo. Overall, the burgers here are not mind-blowing. But if you are looking for a decently good Ramly burger, this is the place to go.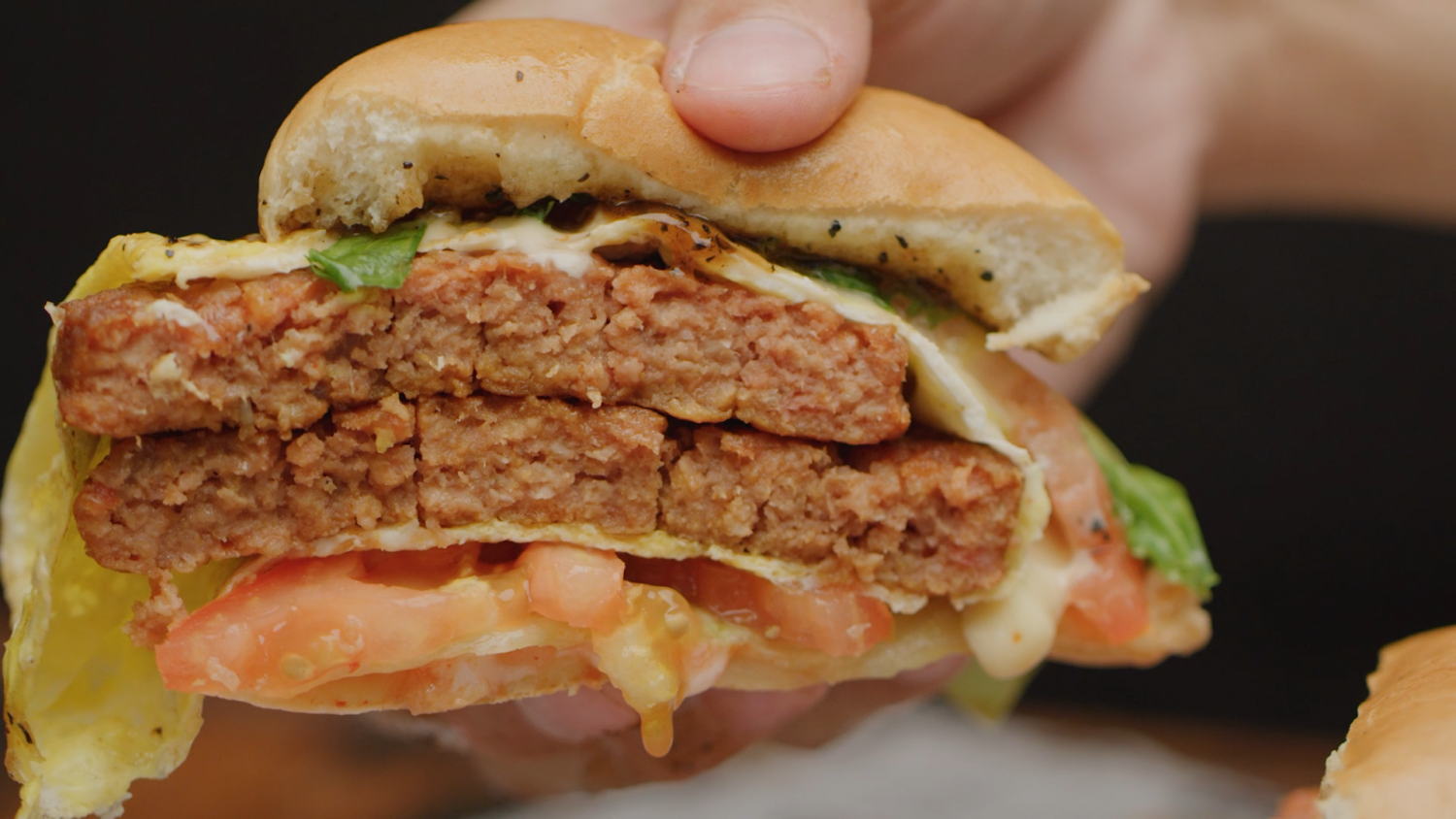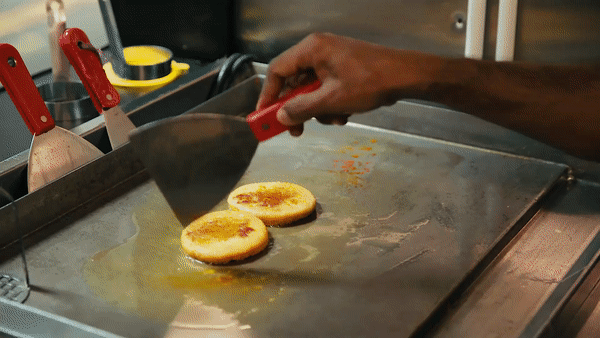 And now come the sides! We've got to say we are very excited with their uniquely flavored fries. Introducing the Briyani and Cheesy Papadum Fries! But be warned – they are supper addictive.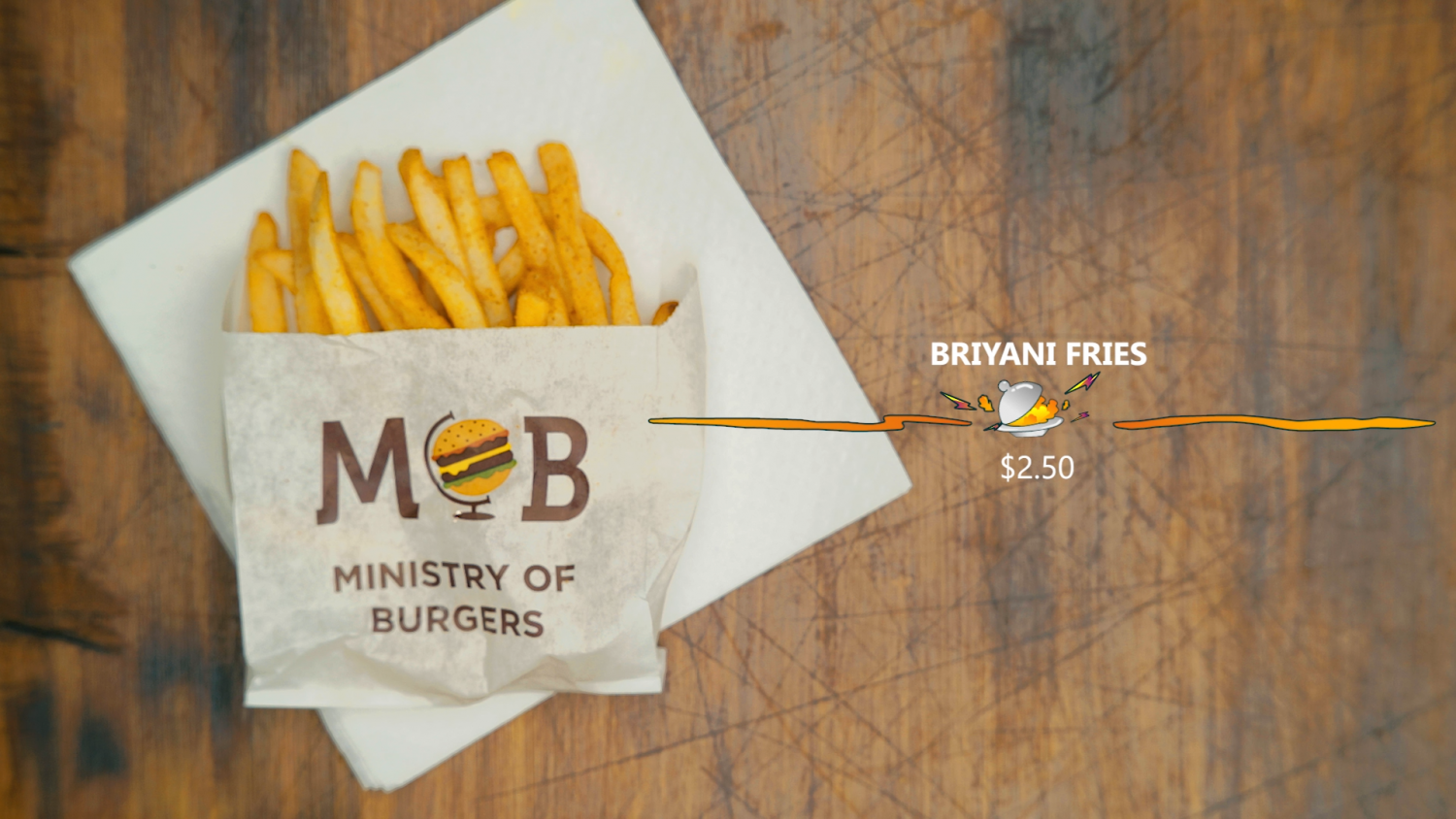 We've never seen fries made like this before – it is reminiscent of briyani in terms of the herbs and the spice. No wonder the fries taste so turmeric and flavorful. The Cheesy Papadum is equally impressive, the epitome of an East meets West snack. Both version of fries have a good crunch yet surprisingly fluffy on the inside. We love it!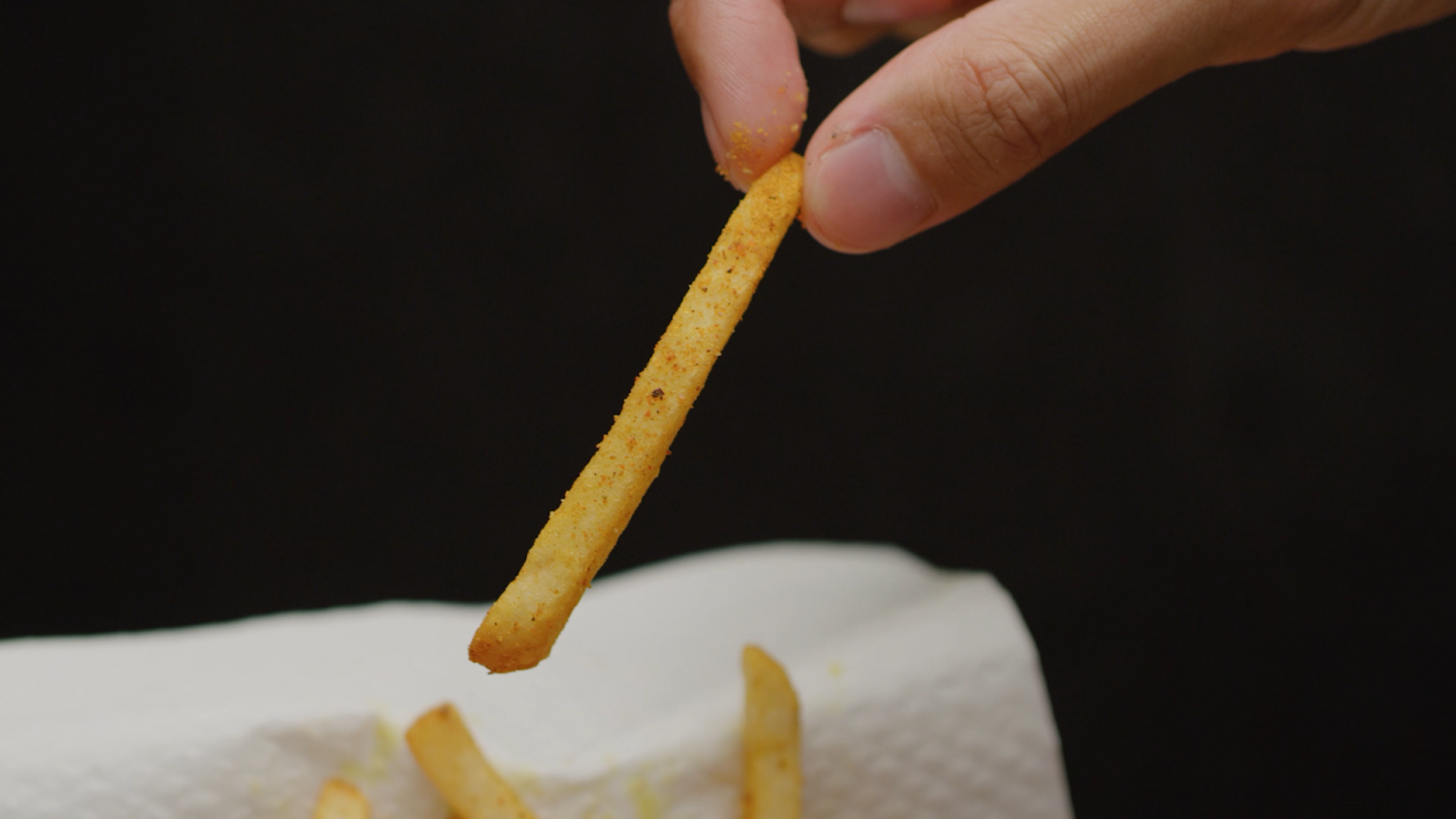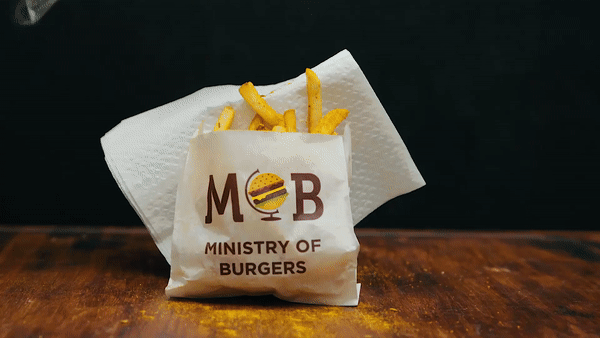 Ratings: 2 Stars
MINISTRY OF BURGERS

1 Pasir Ris Central Street 3, #01-30, White Sands Shopping Centre, Singapore 518457
Daily 11AM to 10PM
We are here at your next top recommendation, Deanna's Kitchen located inside Mukmin Restaurant.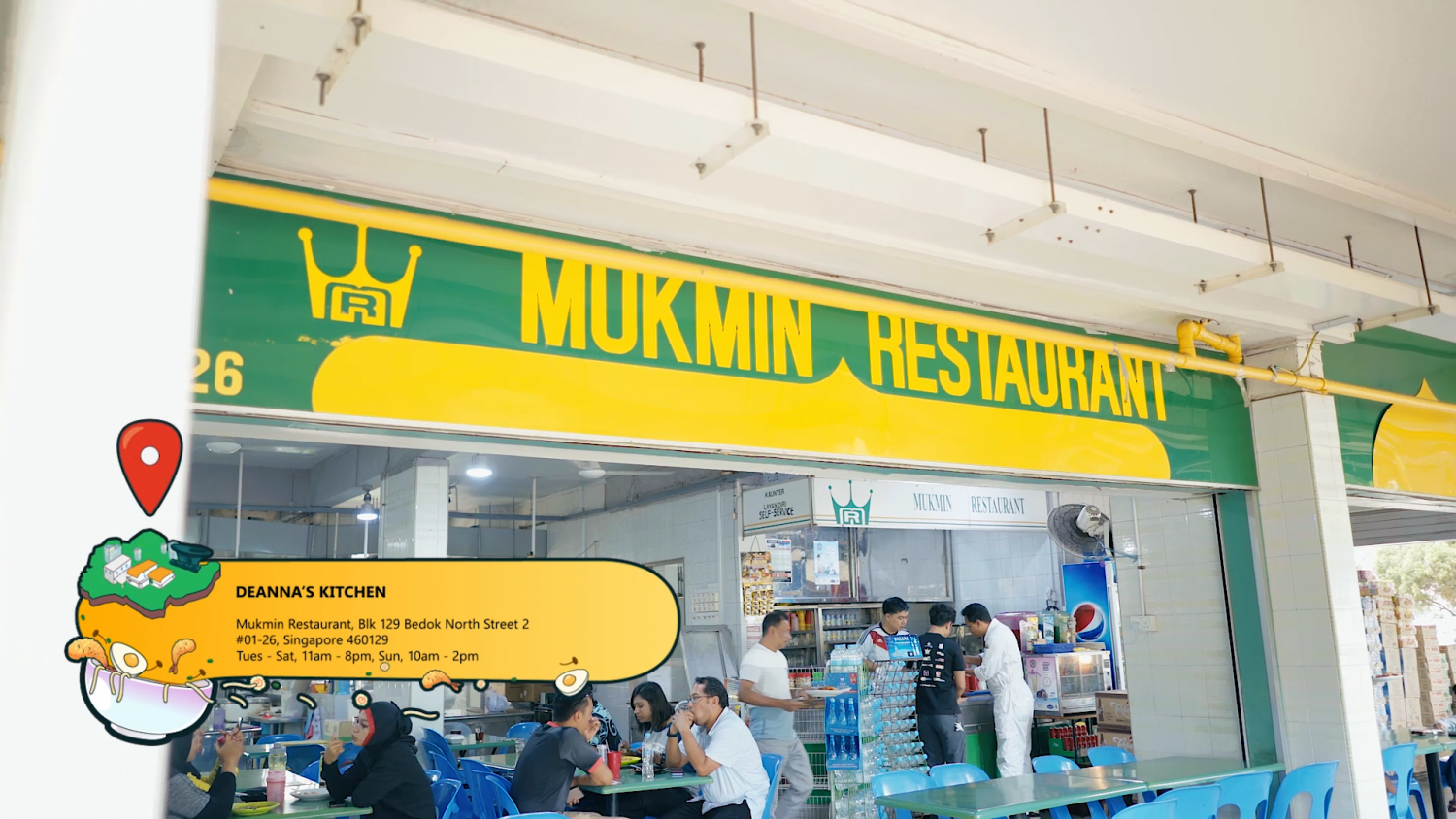 This Muslim noodle stall in Bedok specializes in authentic halal prawn mee packed full of seafoody goodness. No wonder this place is highly recommended by our fans. Let's see if this is as good as the popularity suggest.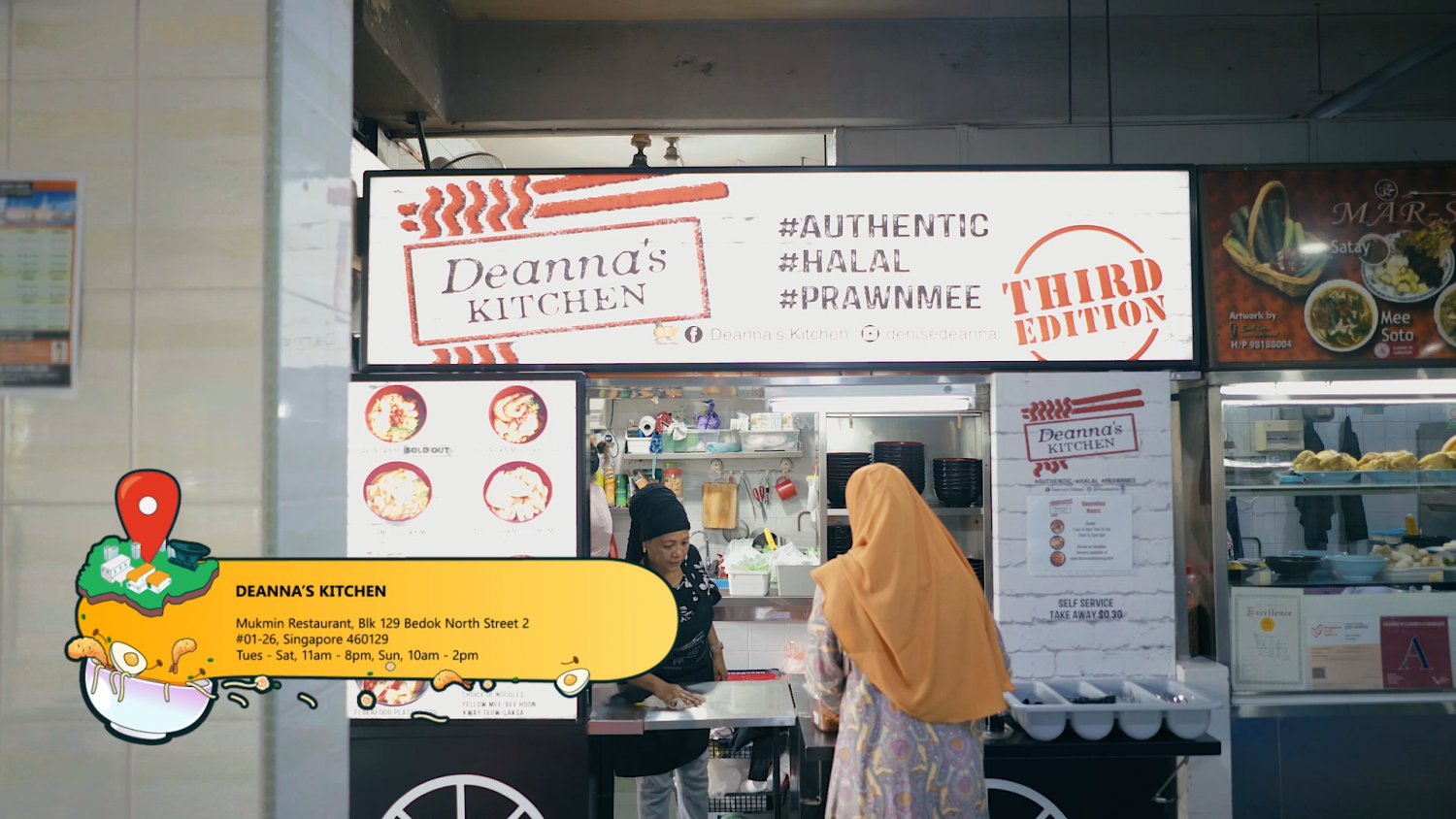 We will be trying their signature Prawn Mee with Clams. The very first thing that caught our attention is how aromatic the dish is. It smells incredibly good thanks to the fried shallots peppered all over the soup.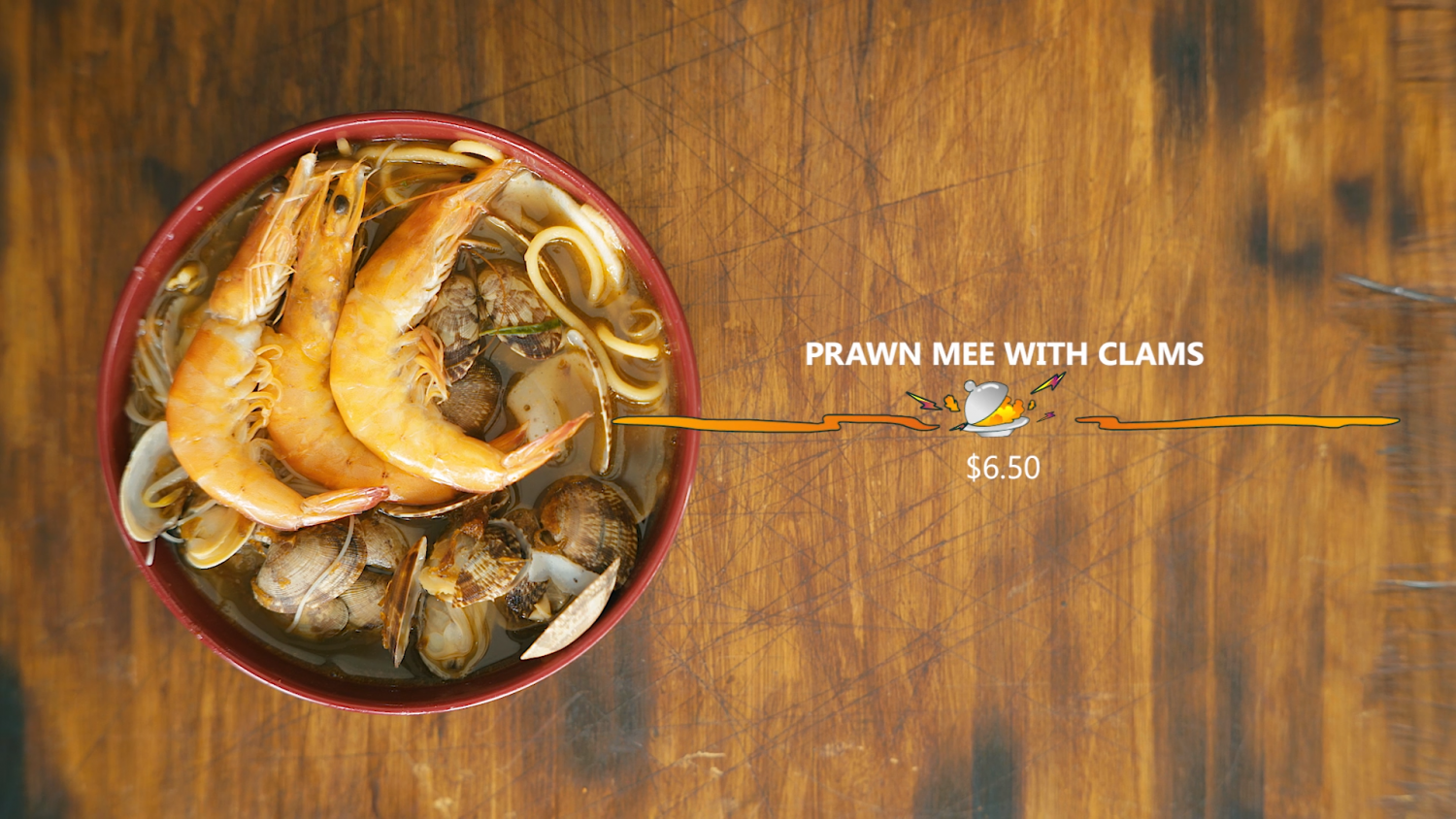 The umami-packed broth is really interesting too. Replacing pork bones with more prawn shells and anchovies, the dark brown broth is extremely rich and savory.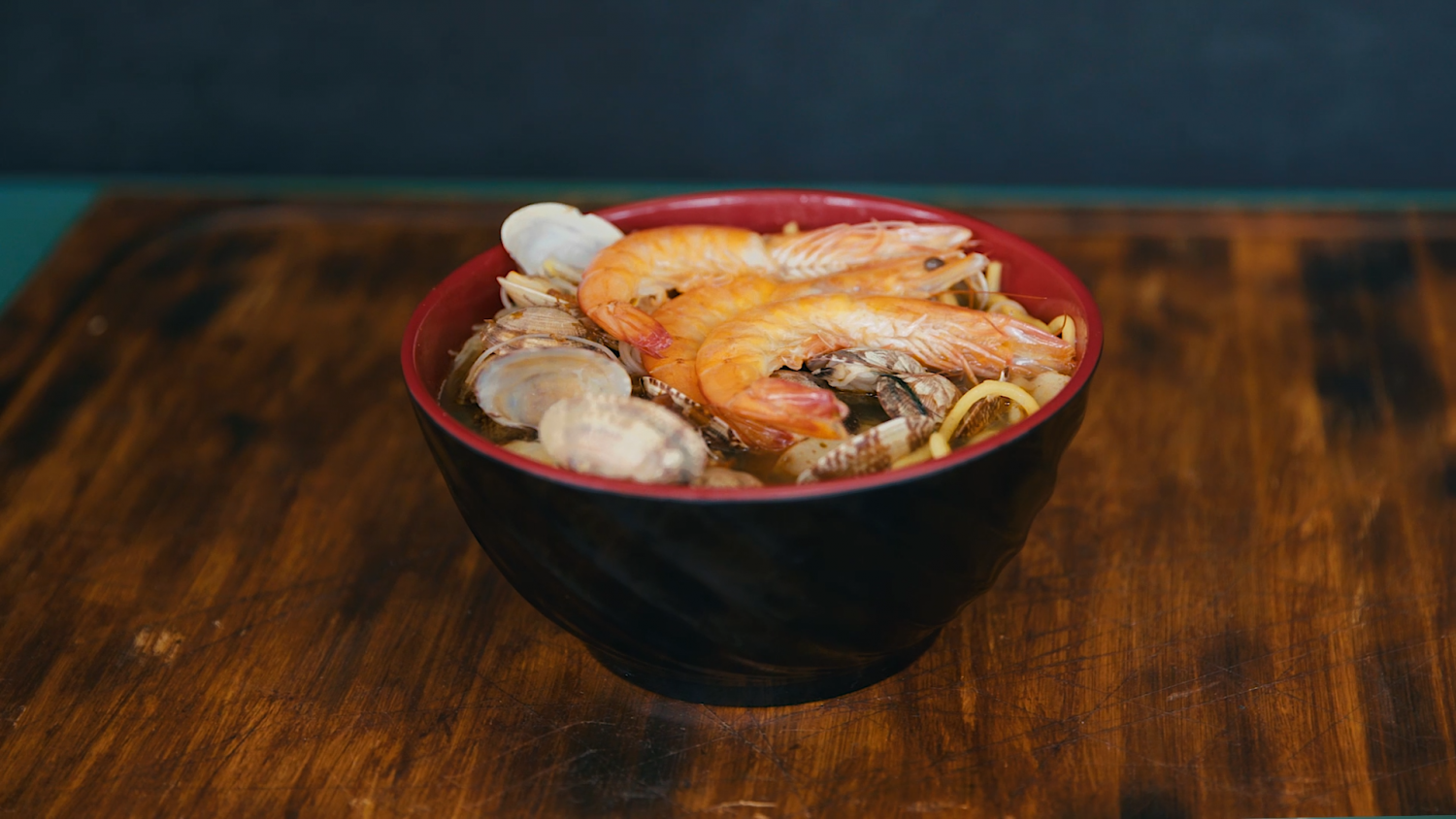 However the broth is too much on the sweeter side of life for our liking – it tastes almost like borderline dessert already. This is not how we envisioned the prawn noodles to be. Surprisingly though, Dee loves this version a lot. He's into sweet and savory food afterall.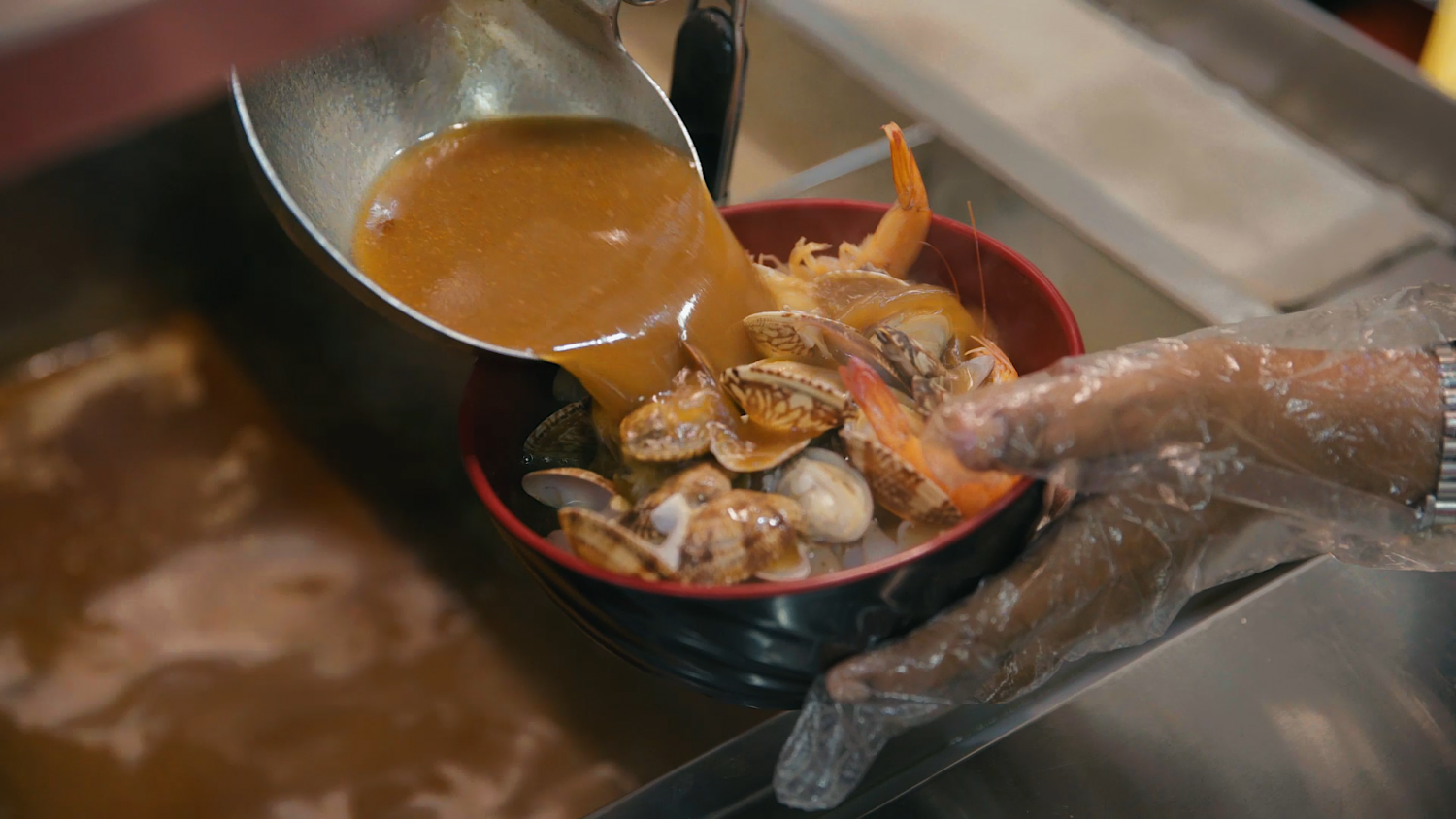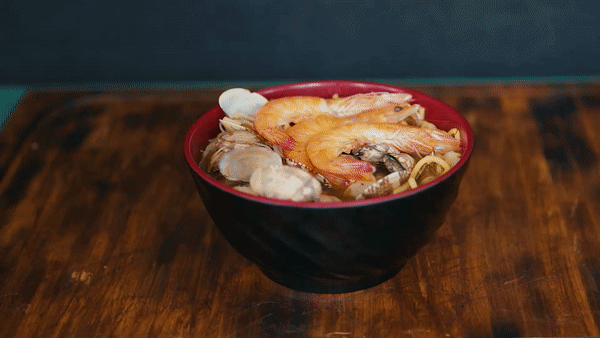 Apart from the standard yellow noodles, you can also choose bee hoon, kway teow or laksa noodles. Order a mix of all three if you like multiple textures in your food.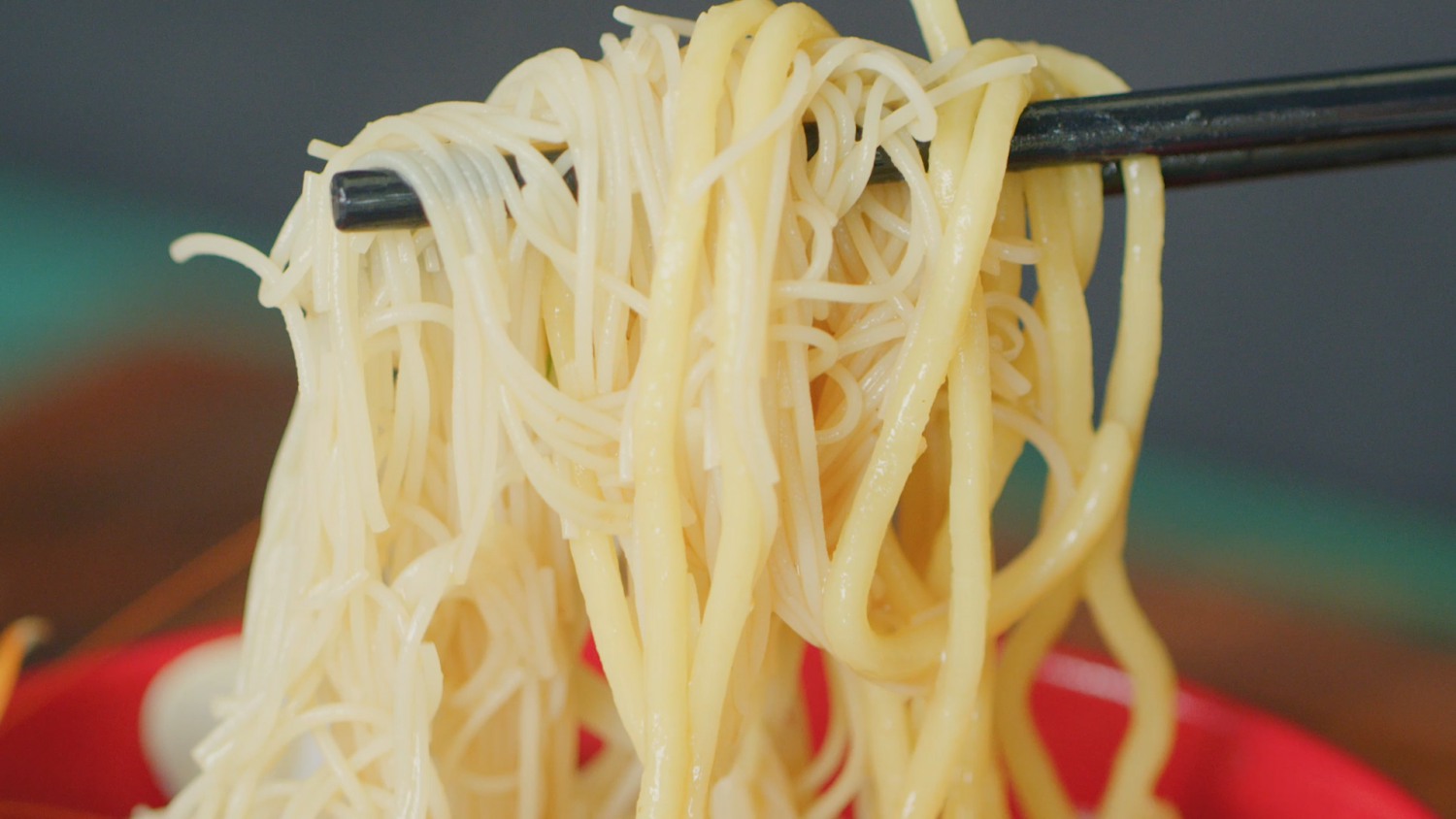 Although we have our gripes about how sweet the broth is, we are somewhat impressed by the freshness and quality of the ingredients. There is plentiful of clams, prawns and sliced fish cakes in each bowl and they all have a hint of sweetness that's very sweet and juicy.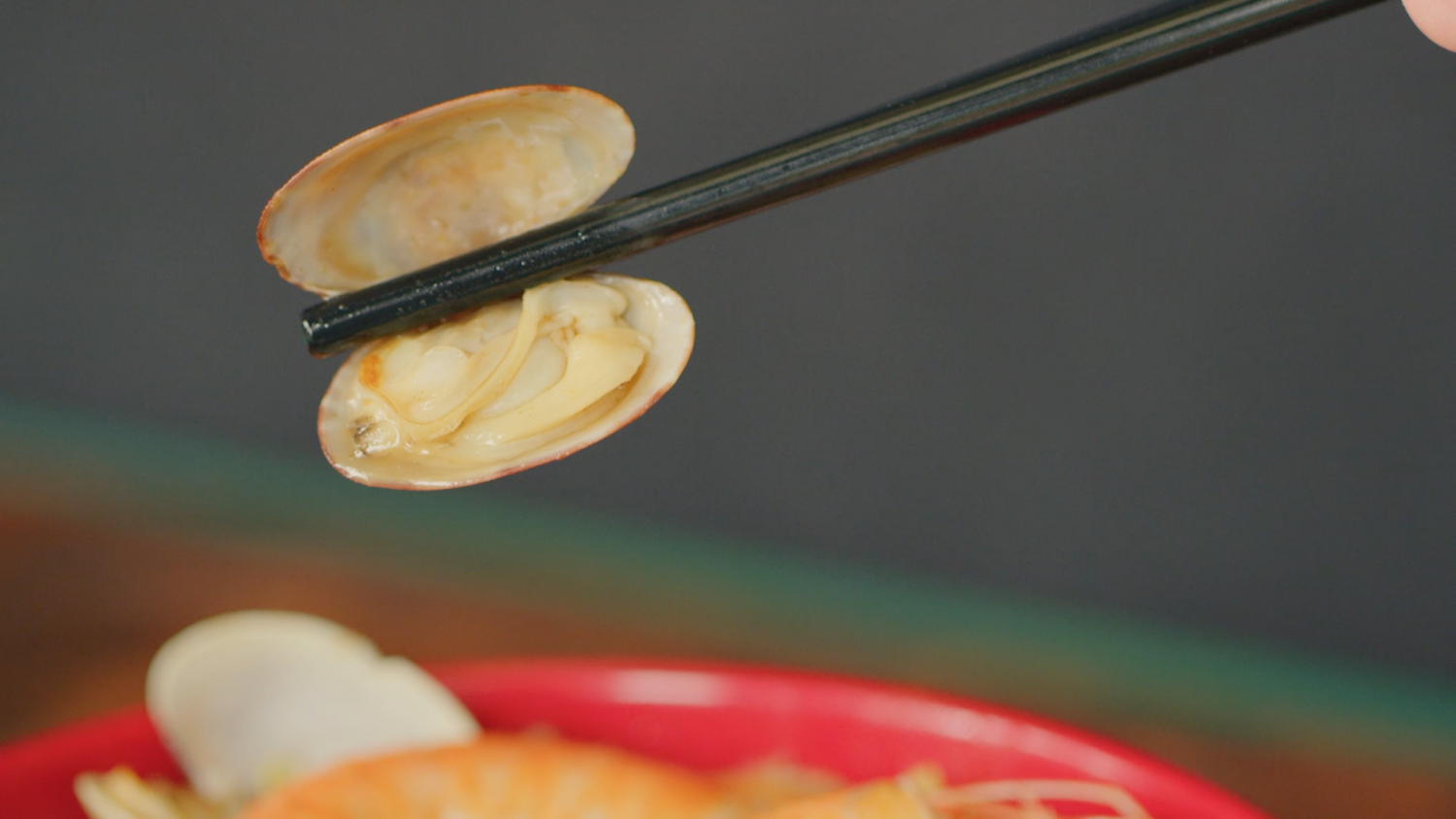 The prawns are fresh and they absorb the meaty broth very well. If you crave for something really sweet and seafoody, look no further. You will be at home with this bowl of prawn noodles.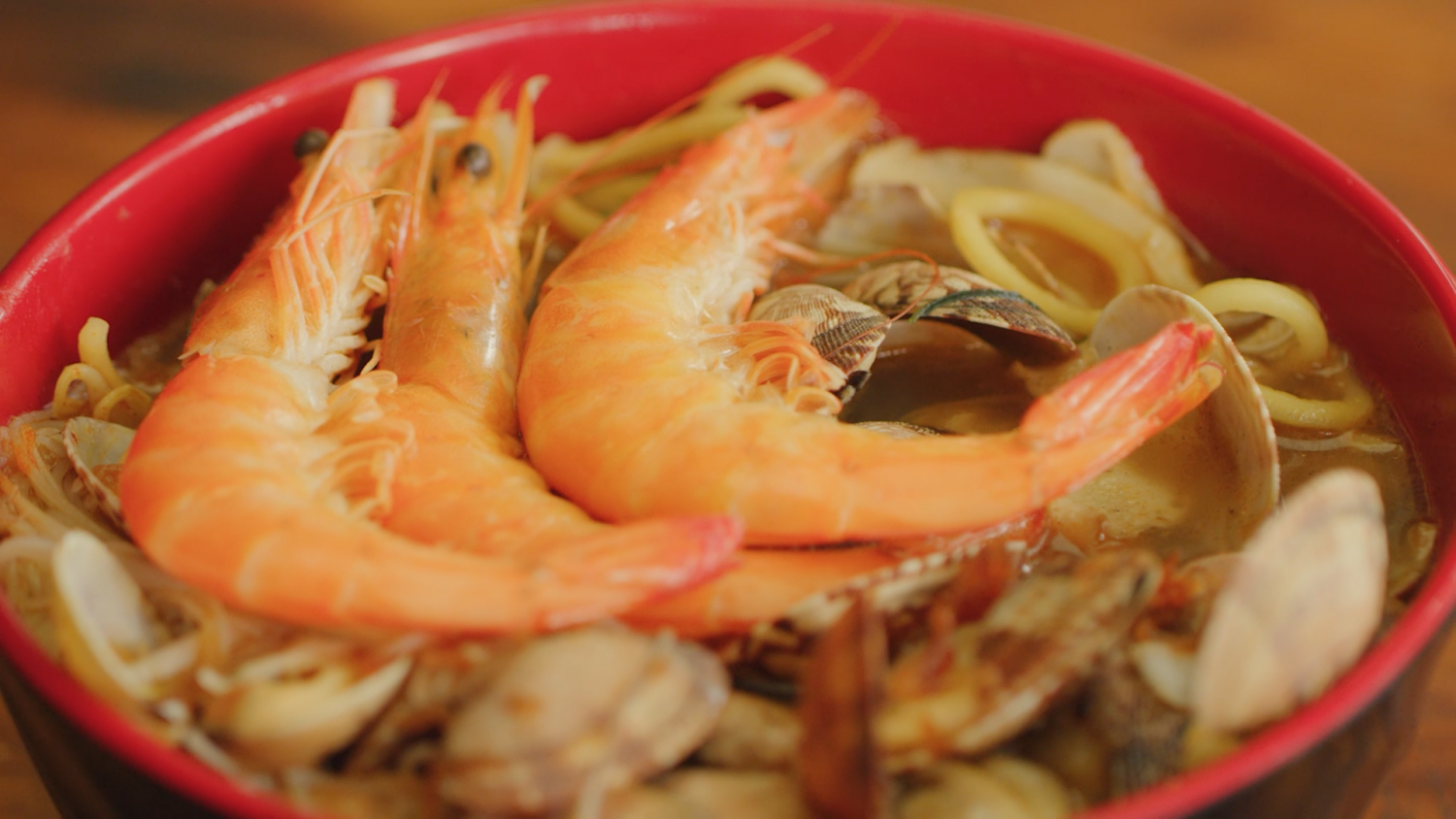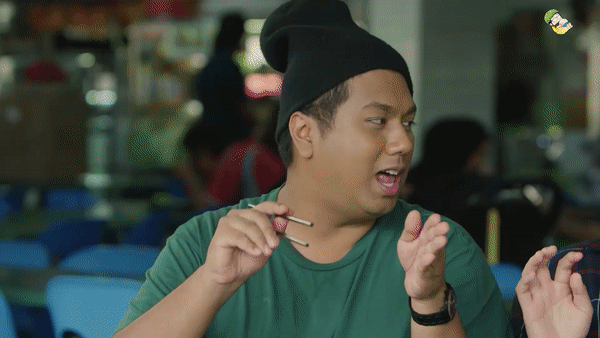 Ratings: 2 Stars
DEANNA'S KITCHEN

Mukmin Restaurant, Blk 129 Bedok North Street 2 #01-26 Singapore 460129
Tues to Sat, 11AM to 8PM
Sun, 10AM to 2PM
Our last stop of the day brings us to The Malayan Council which happens to be another overwhelming fan favorite on our list of recommended halal places to visit.
This little cafe is situated located along Bussorah Street and the ambience is surprisingly quiet and chilled. Ideal for a simple no-frills chill-out with your loved ones and friends.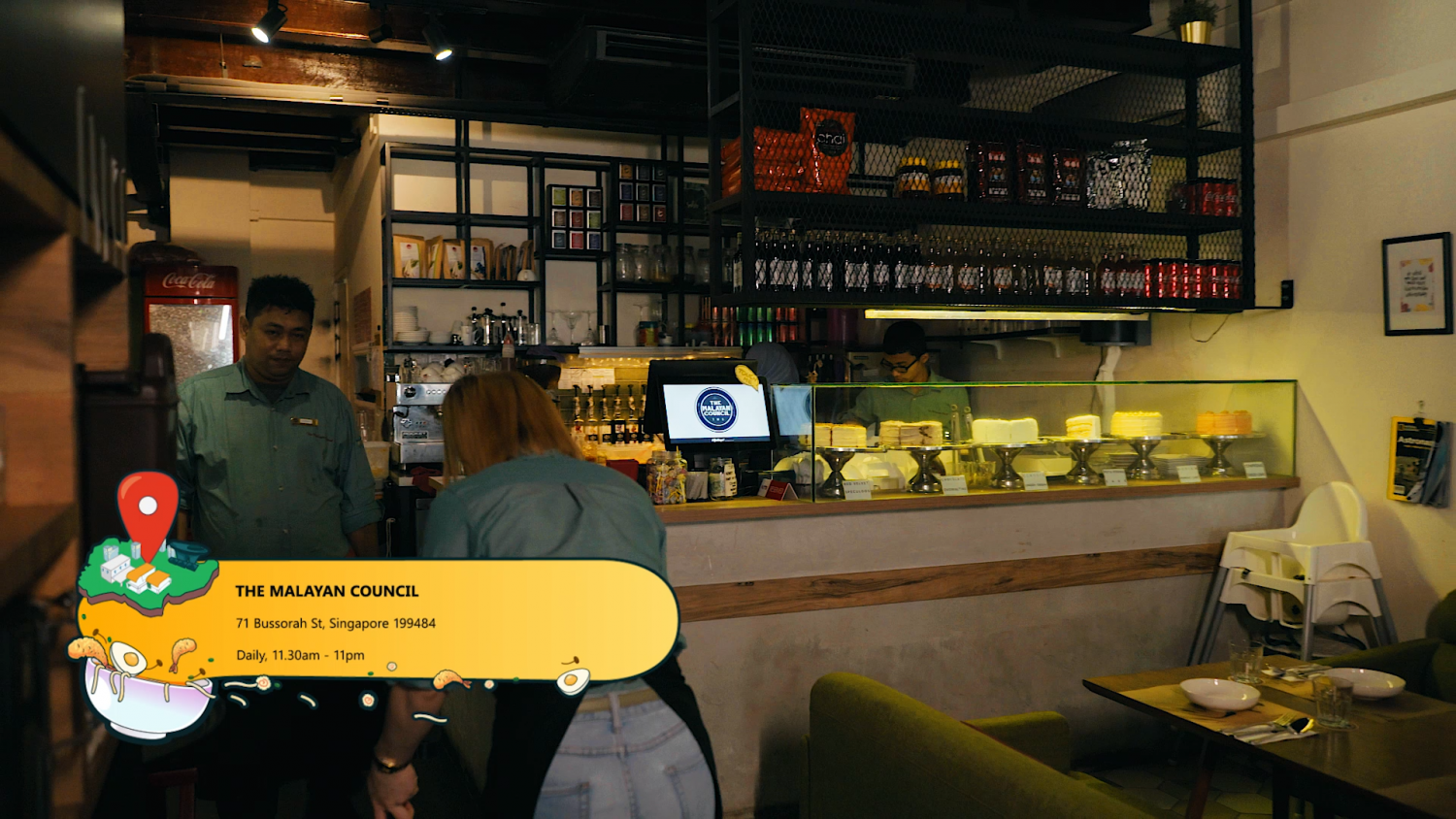 While the cafe serves a plethora of modern Malay-Western fusion gourmet food, they are also well-known for their cakes. Just look at the variety of desserts on display here.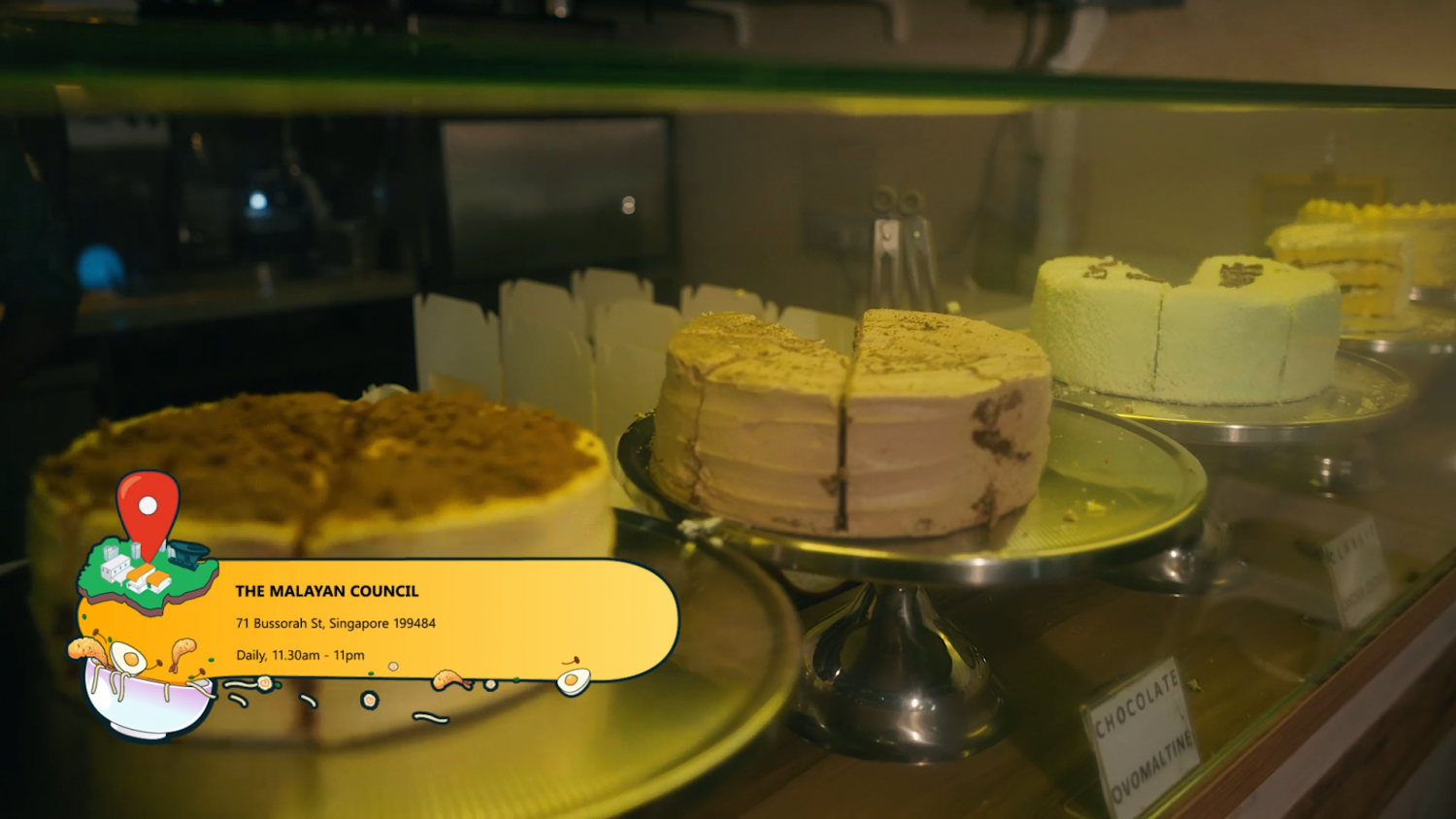 We are going to try some of their popular dishes here, starting with these Malayan Wings. We like how this is cleaner on the tastebuds without all the sauce that usually comes with most wings. Yes we are referring to you Korean chickens!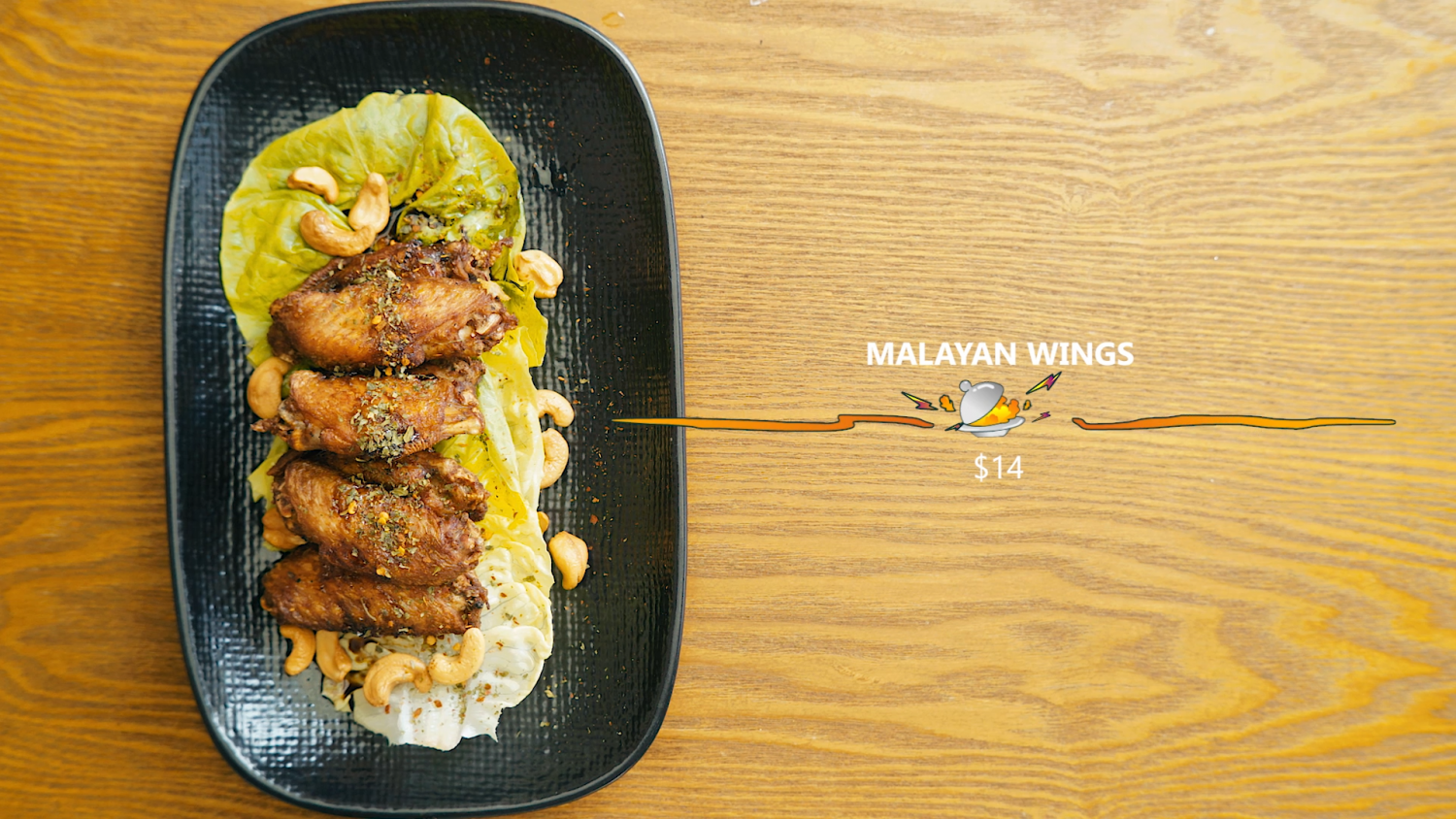 The wings are fried pretty nice and crispy. There's even a little bit of spice that packs a tiny weeny punch. Yums!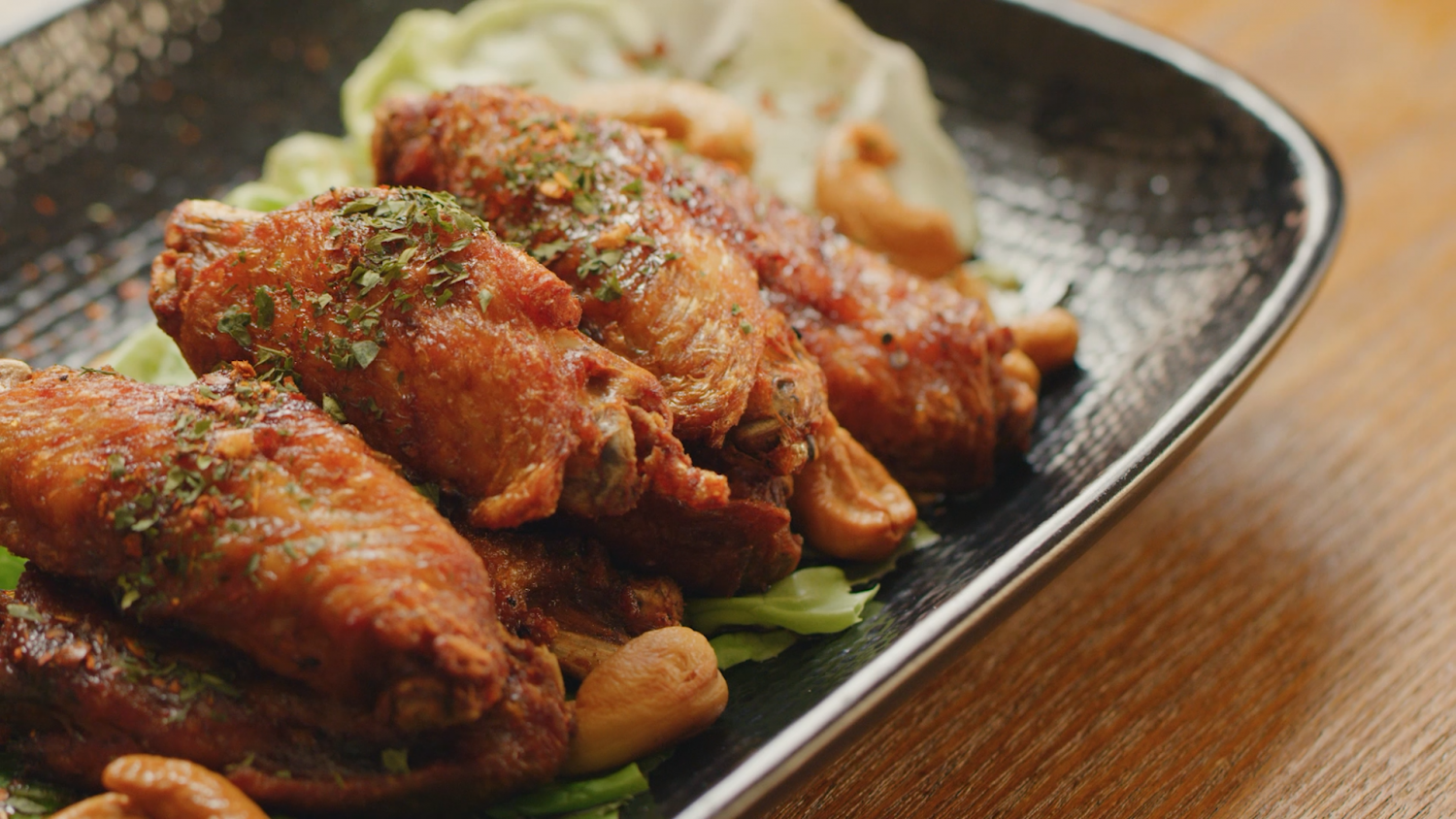 This is definitely the perfect appetizer while waiting for the mains to come. Try it if you love good ol' kampung chicken wings.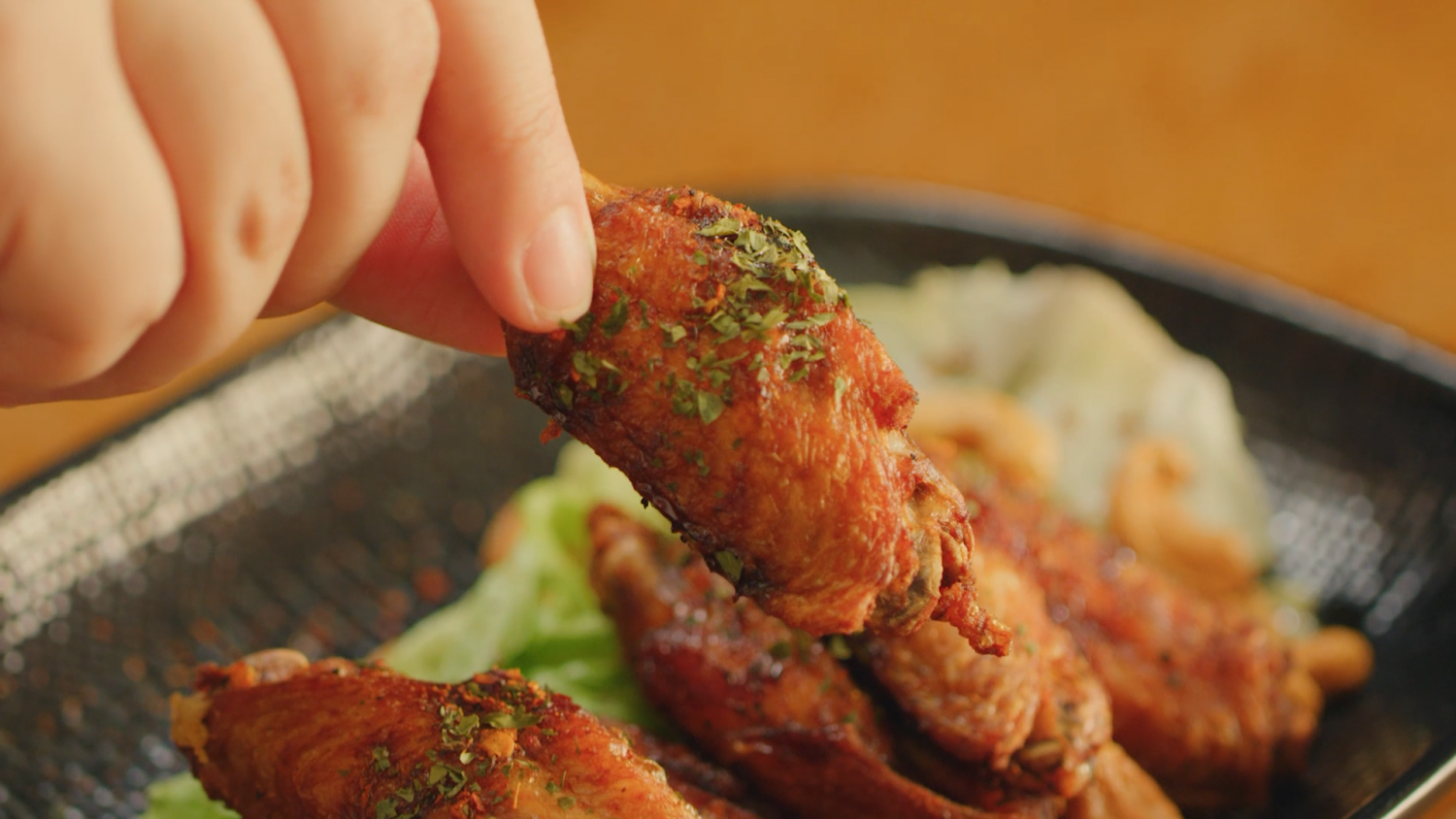 Now to the mains! And what better way to start things of with this uniquely colorful dish called the Chicken Parmigiana.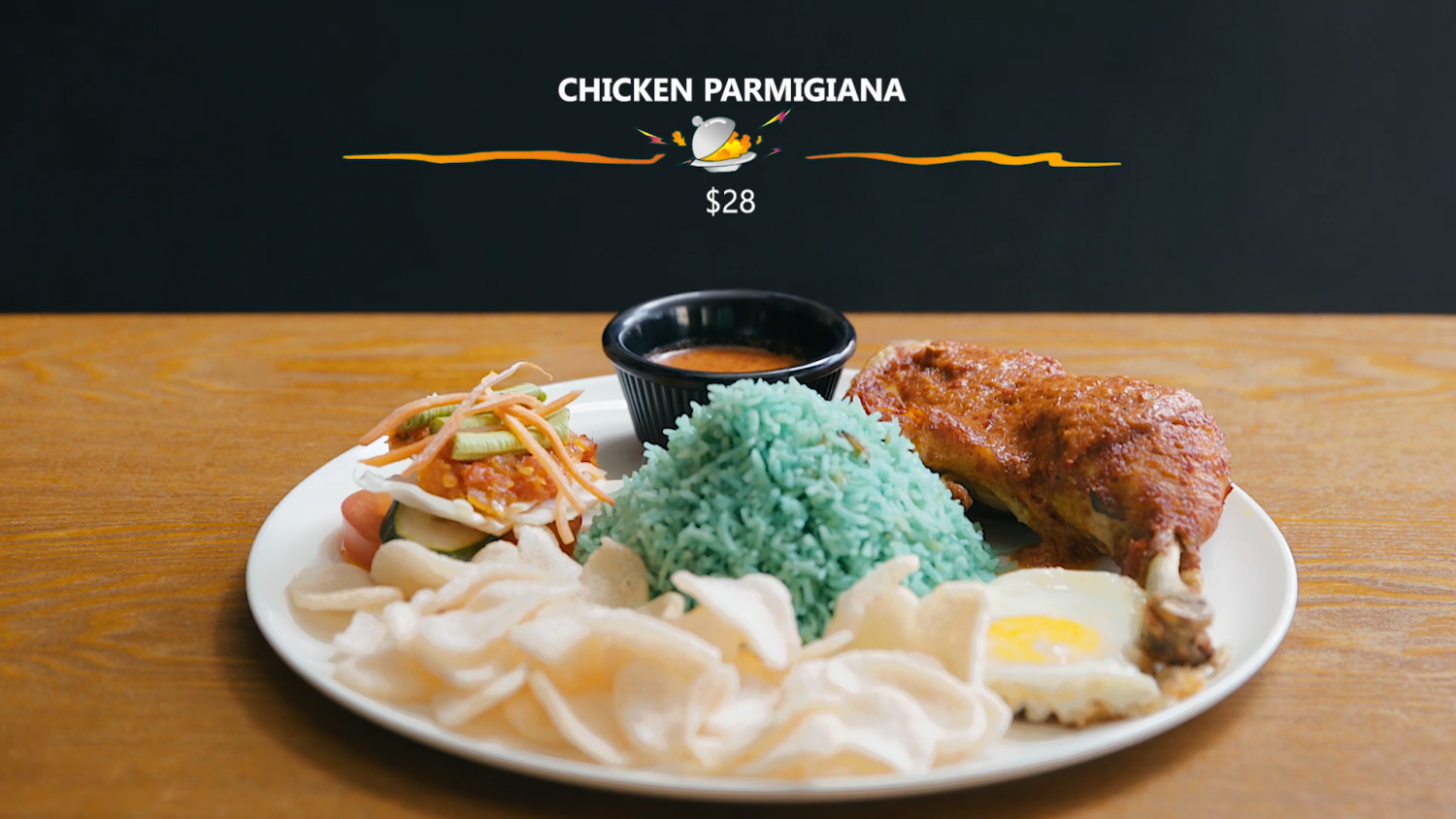 For this kind of cuisine, you would normally expect it to have a very strong overpowering taste, masking the individual elements that comes with the dish. However this one is surprisingly well-balanced and palatable.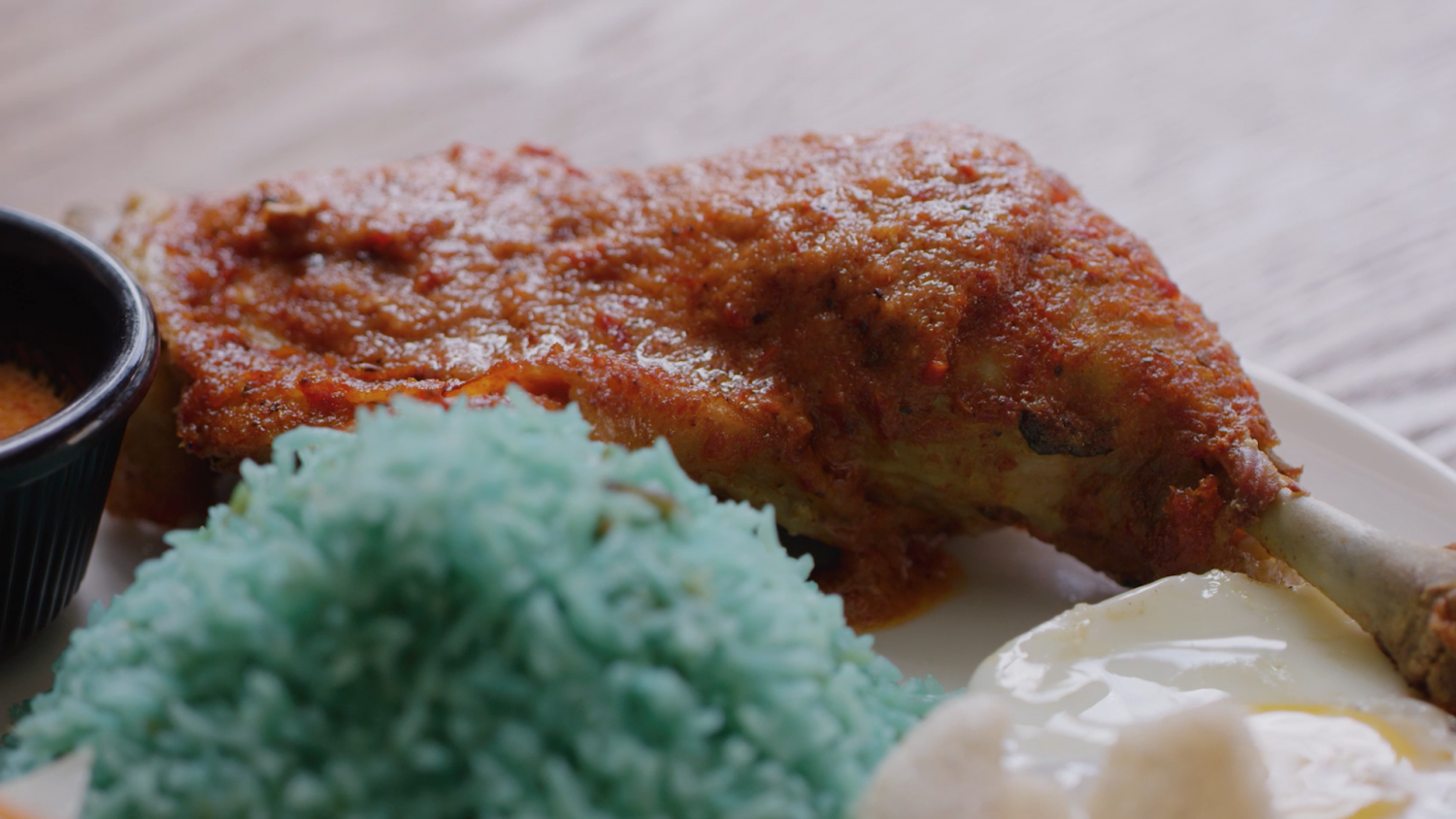 We can't help but rave how good the chicken is! It may not look appetizing at first glance, but boy does it taste wonderful. The sauce is so aromatic and fragrant, it's like someone took a bouquet of flowers and shove it up your nose. Wow.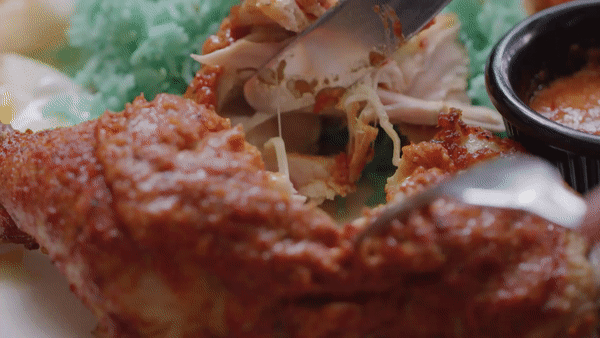 The rice has this really nice ginger aroma that taste like home – We've got that nostalgic homely feel alright! Overall, this dish is good but nothing amazing.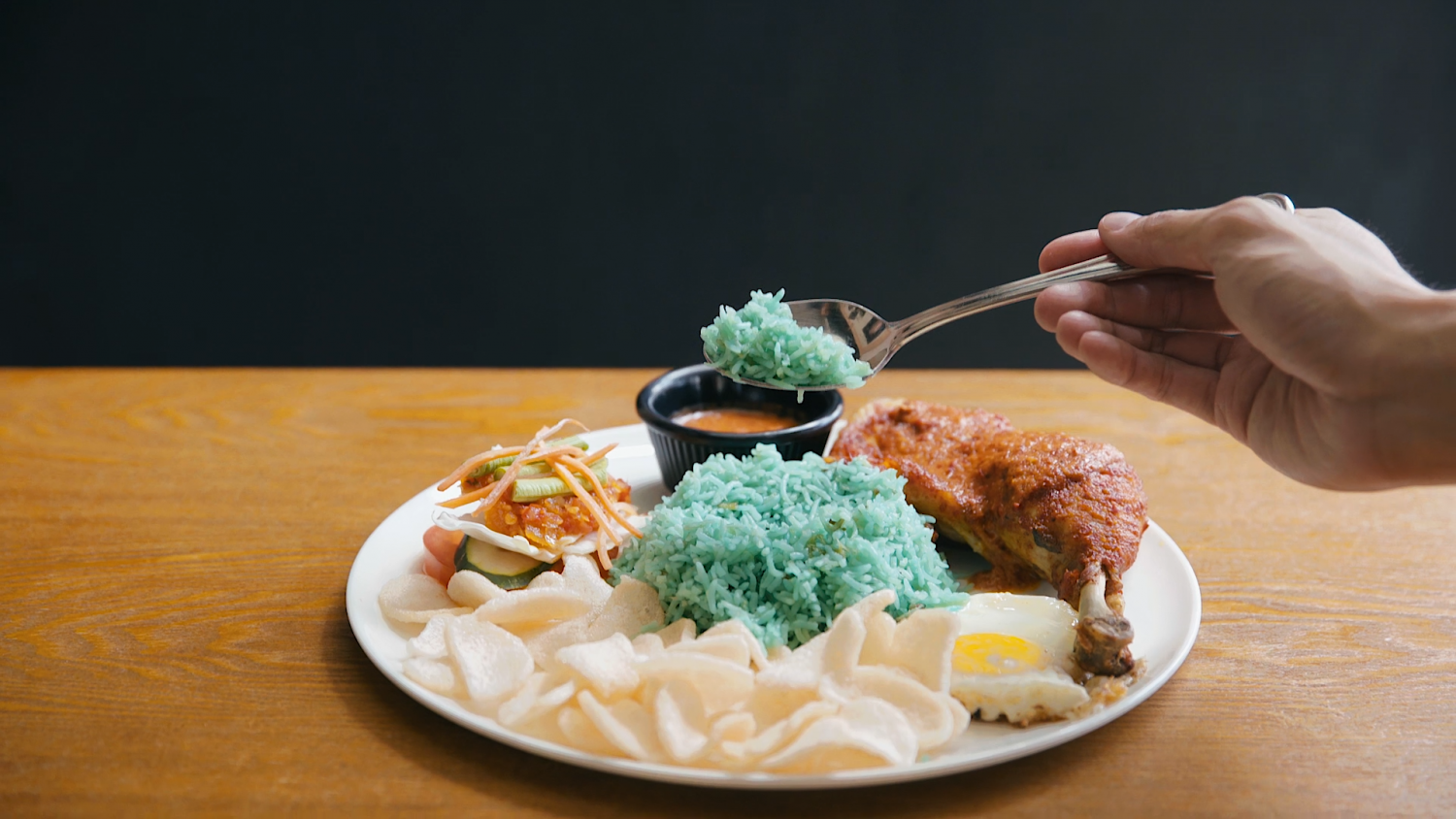 Here we have another interesting dish – the Roti Kirai Beef Ribs. This features a gargantuan slab of beef rib, with enough meat to feed two average eaters.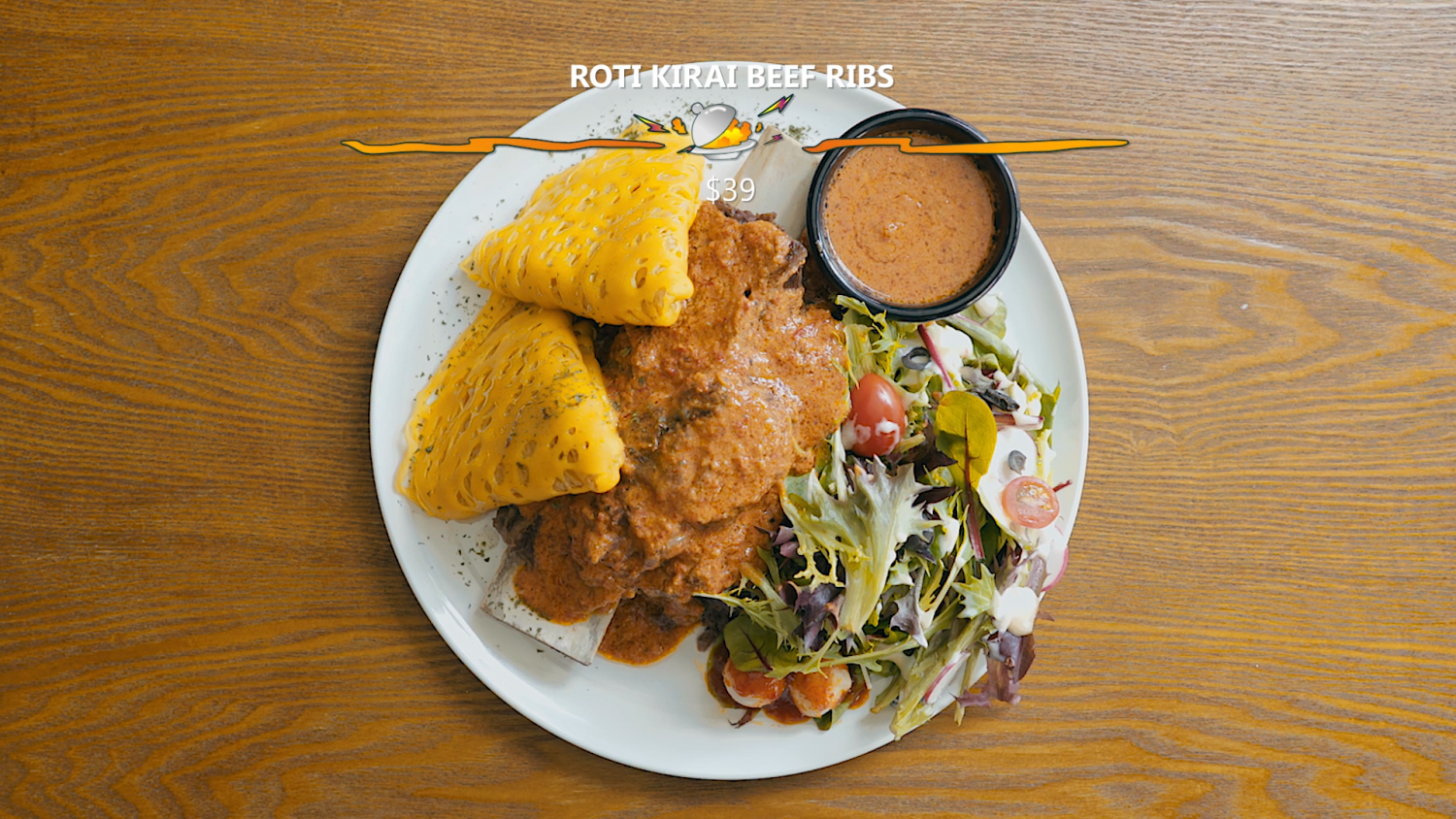 It is also served with two pieces of roti kirai (Malay lacy pancakes), a spicy dipping sauce, salad on the side, and two quail eggs in sambal chilli.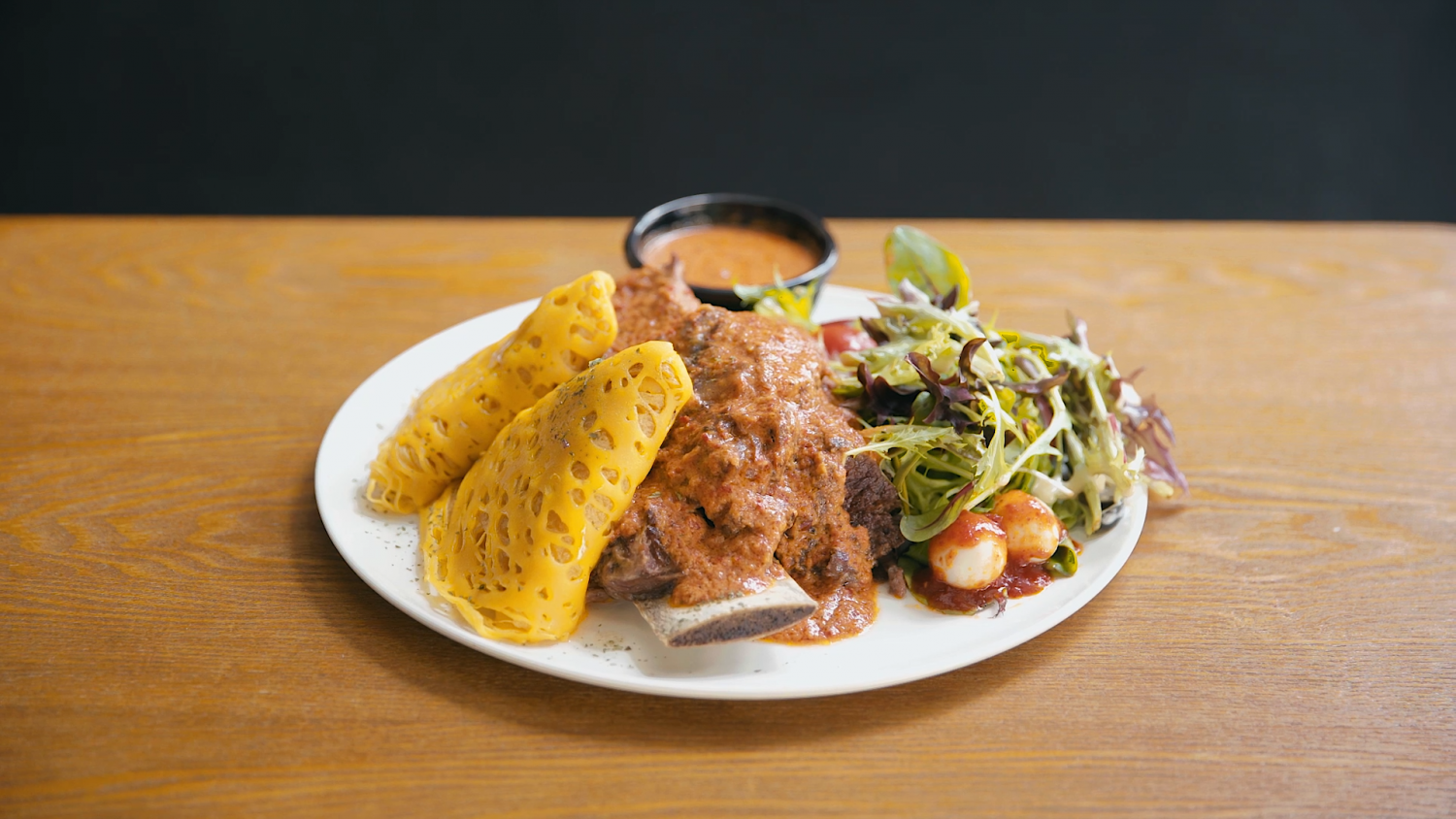 We love how tender the beef is, so soft that the meat literally falls right off the bone. The sweet and spicy dipping sauce goes really well with the beef and roti kirai too.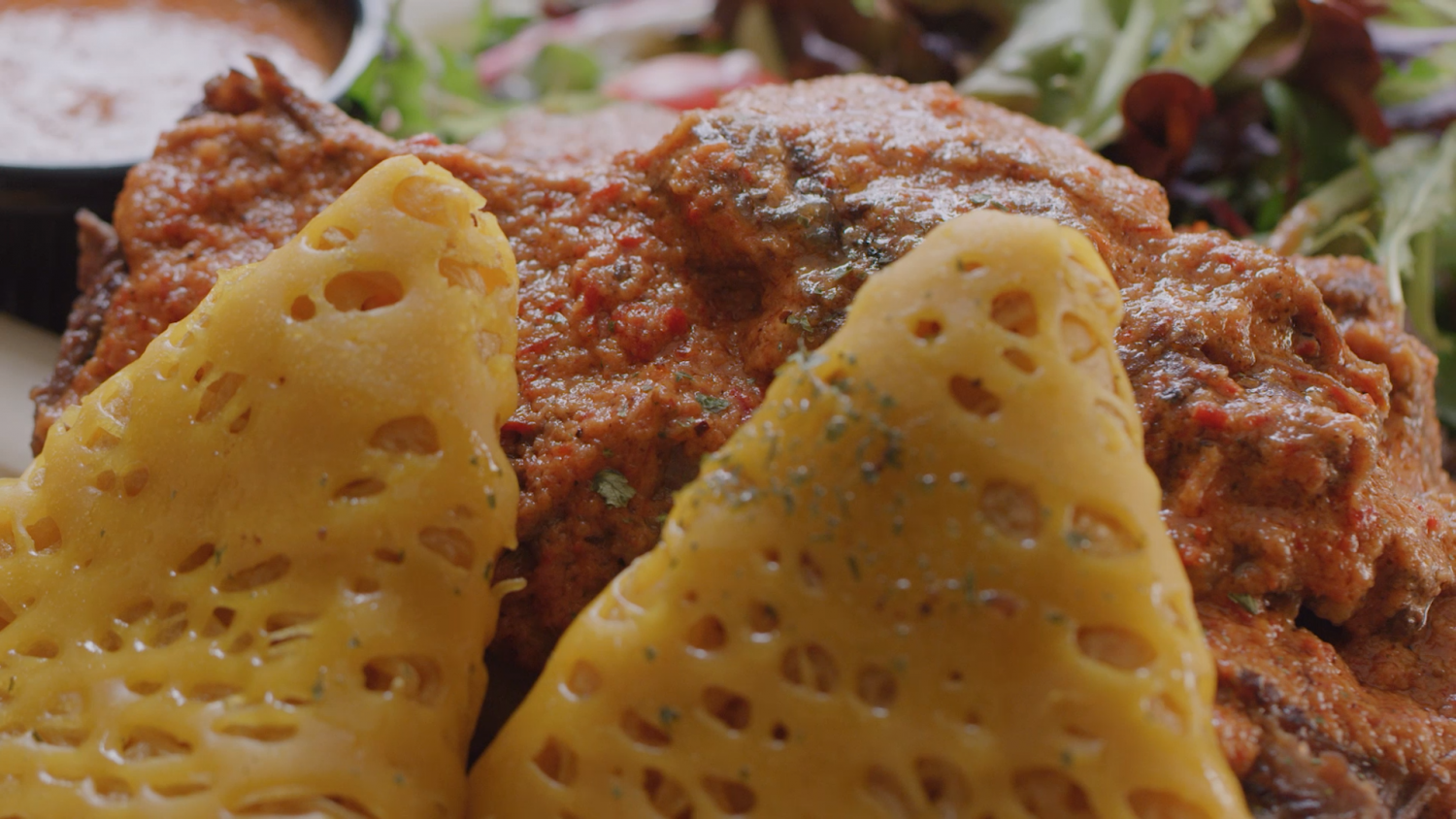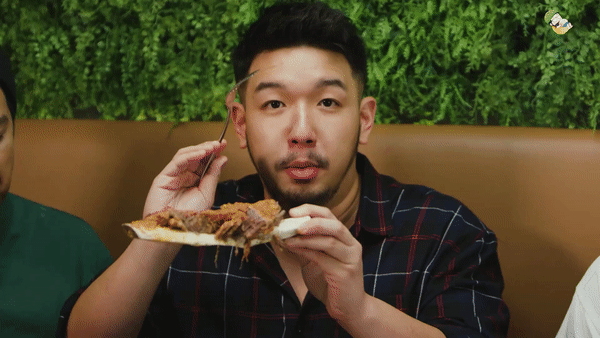 The net-like roti kirai looks cheesy but actually taste less flavorful and is chewier in texture. Overall a very decent dish indeed.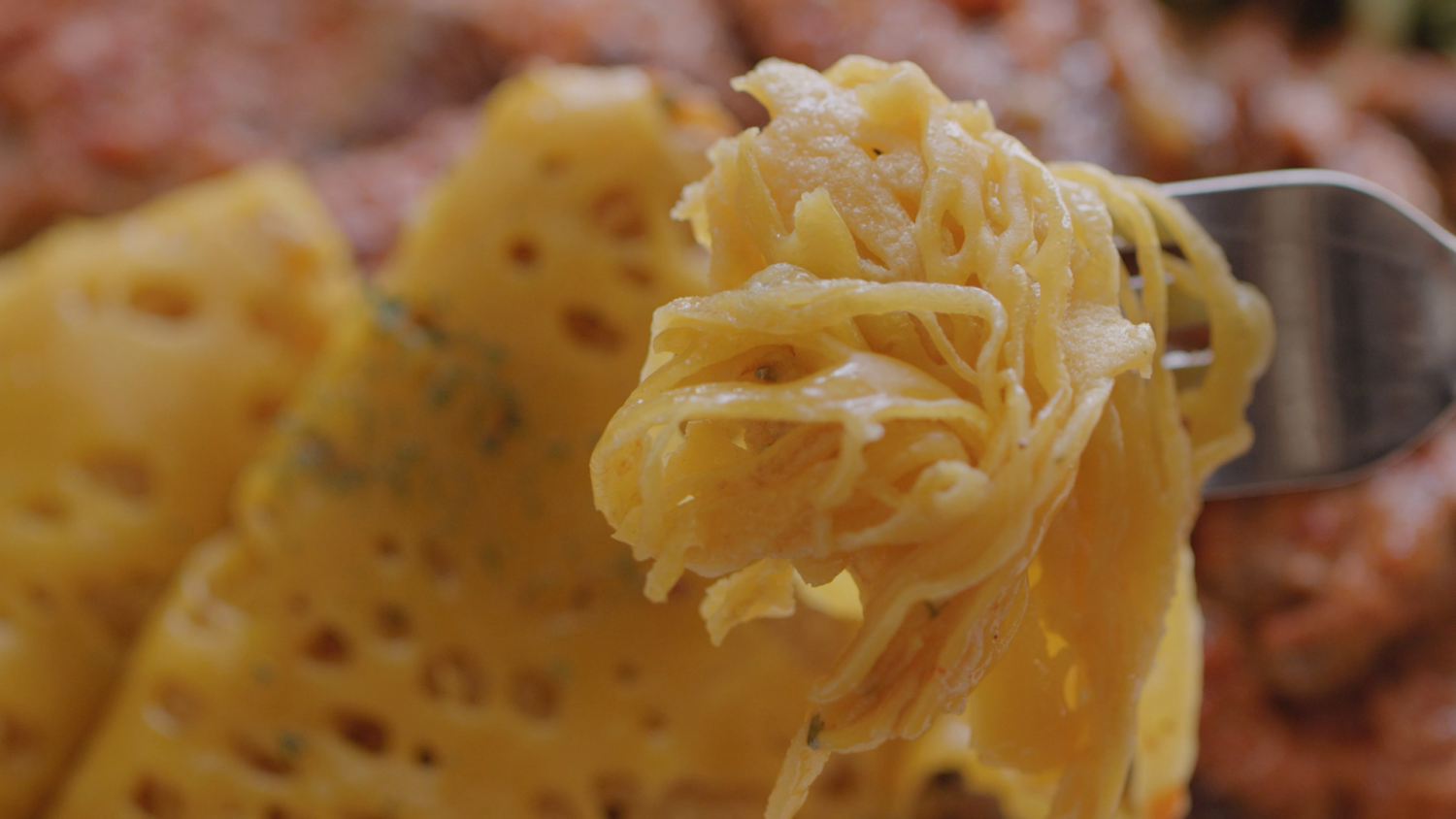 This resembles peanut pancake, isn't it?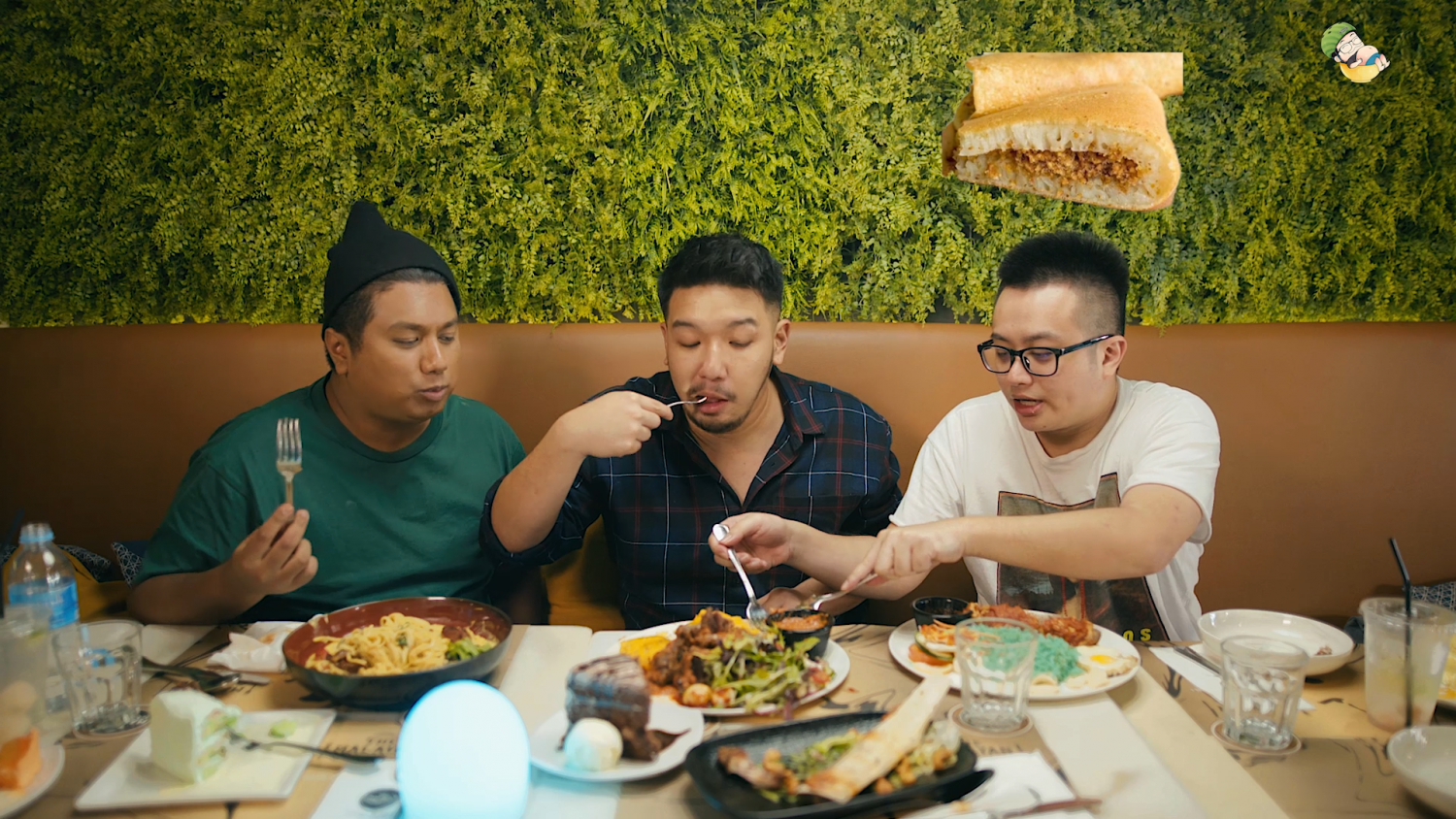 Our final main is this Smoked Duck Lemak Chilli Padi Linguine. Lo and behold, this dish is the pièce de résistance – the very best of the bunch and a masterpiece of a cuisine! Creole Lady Marmalade!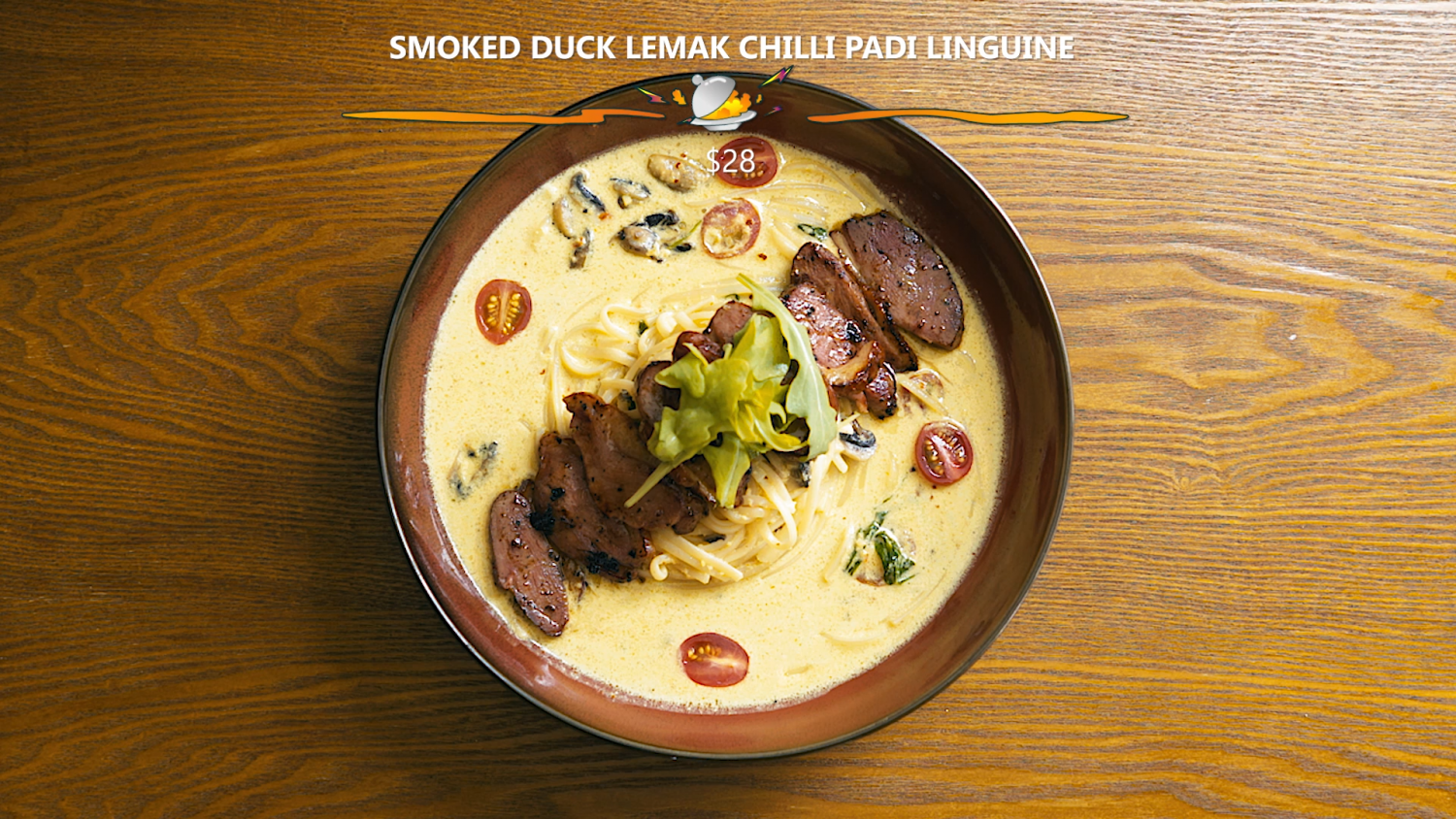 The coconut-lemak chili padi laced sauce is fused with Italian earthy mushrooms, arugula and cherry tomatoes.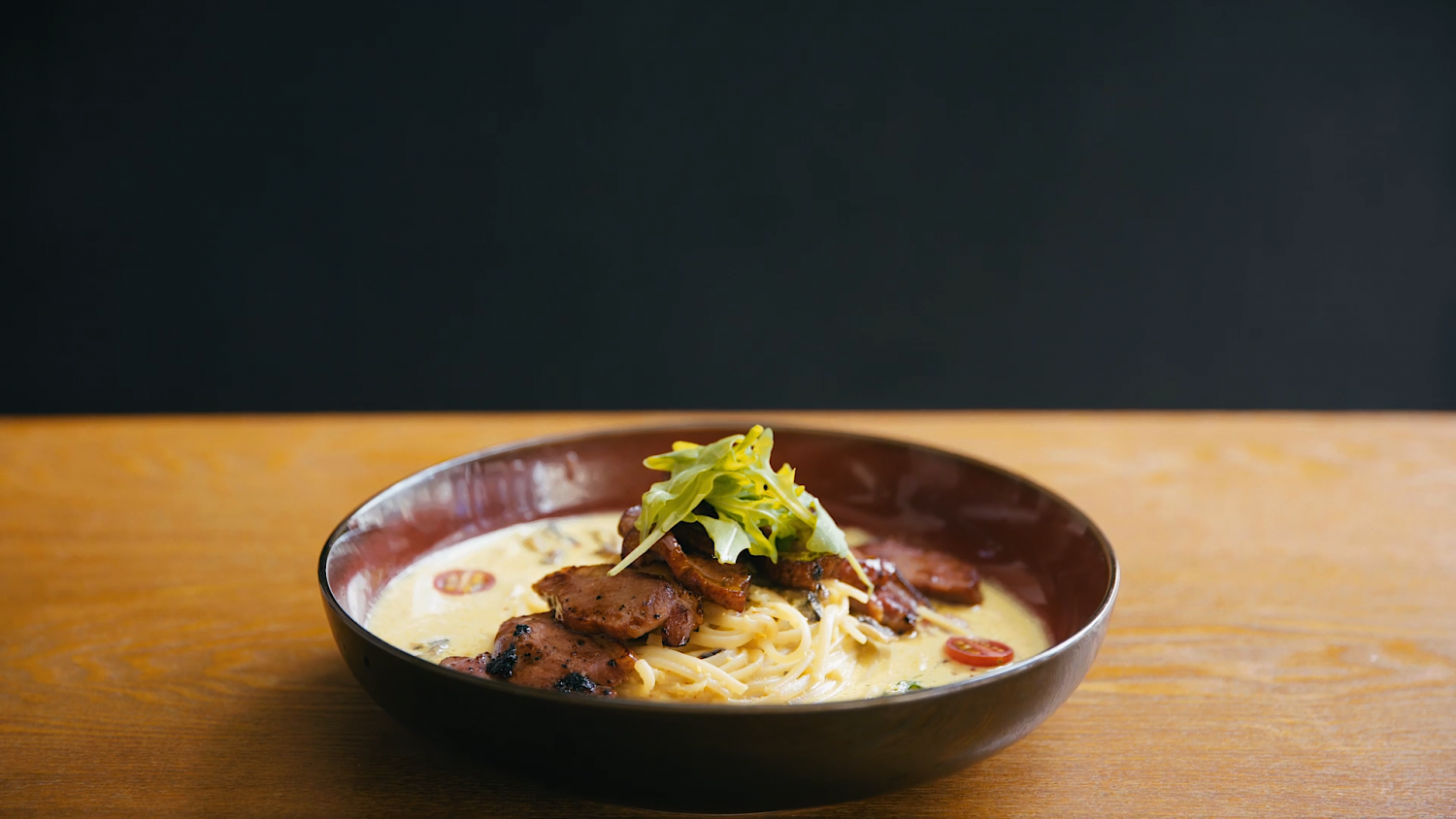 Lightly coated with the wonderful lemak chilli padi sauce, the linguine is super creamy and spicy with hints of a pleasant sweetness. There's just about the right amount of coconut, giving this dish a very balanced yet complex flavor. So good!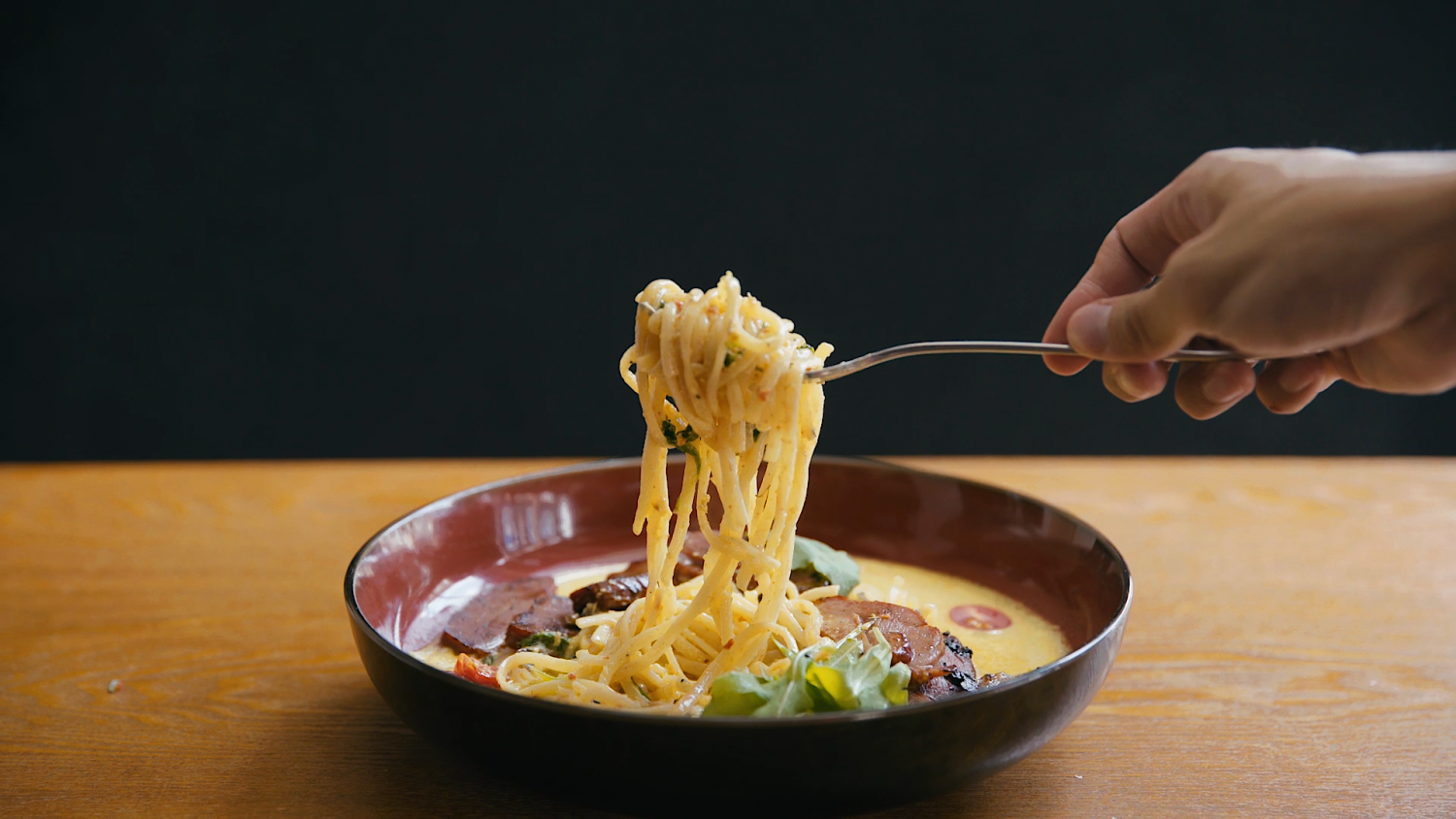 The robust flavors of Malay cooking – the sweet, the salty, the hot and the spicy all come to the fore in this dish. What a masterpiece!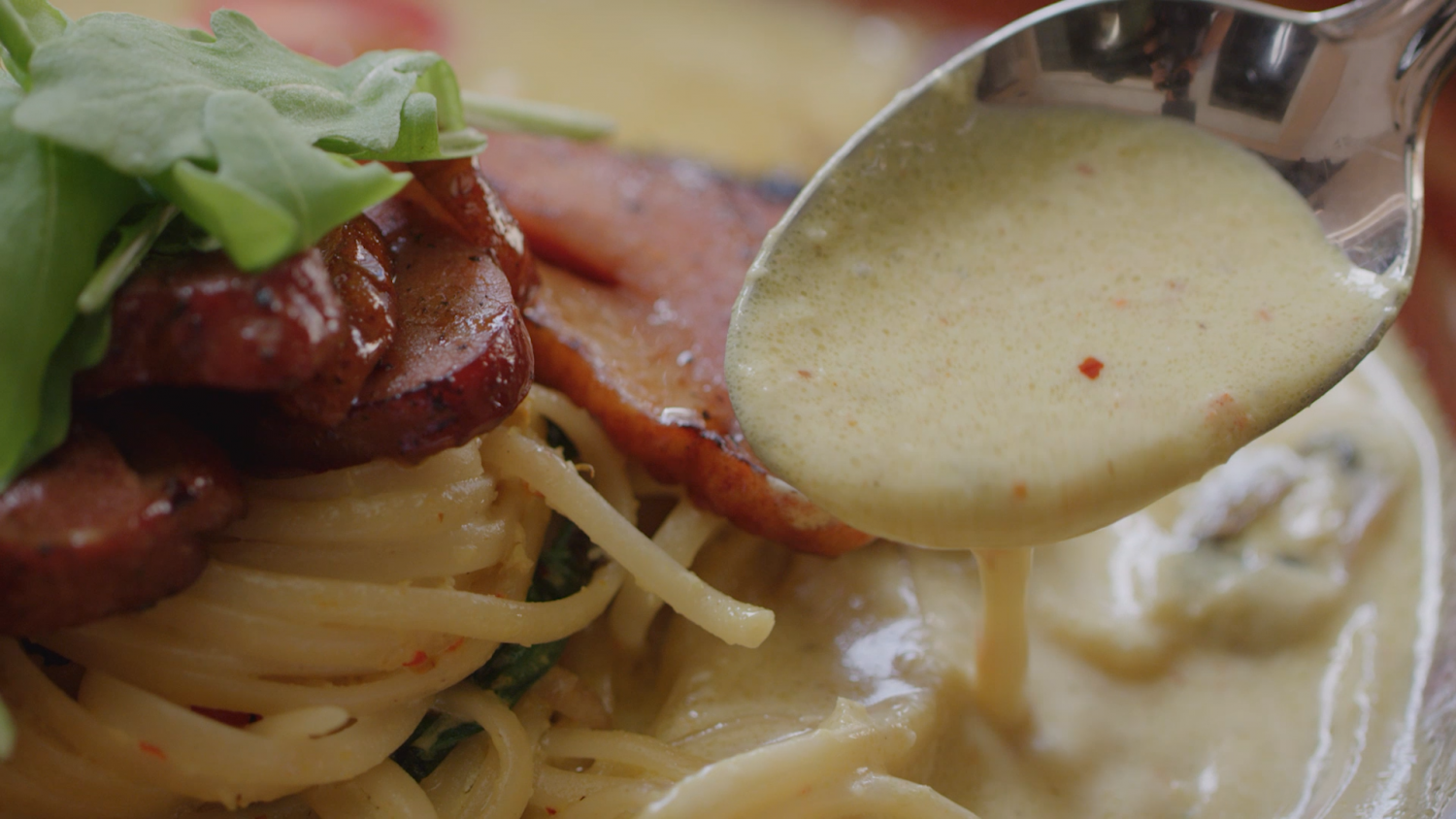 And then there's the coup de grace – a generous full breast of smoked duck with sweet unagi sauce.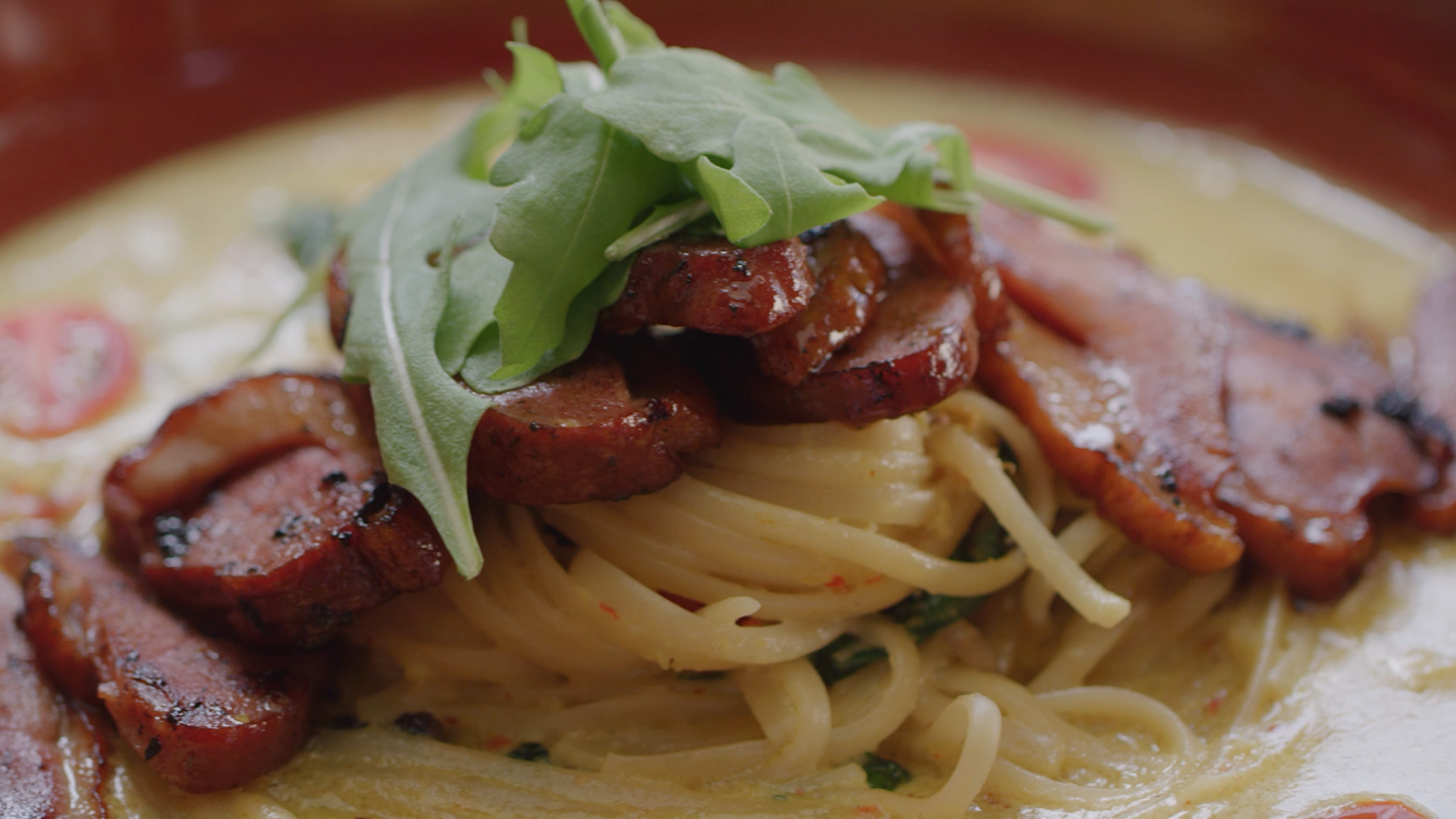 Look how succulent the smoked duck is. Shiok!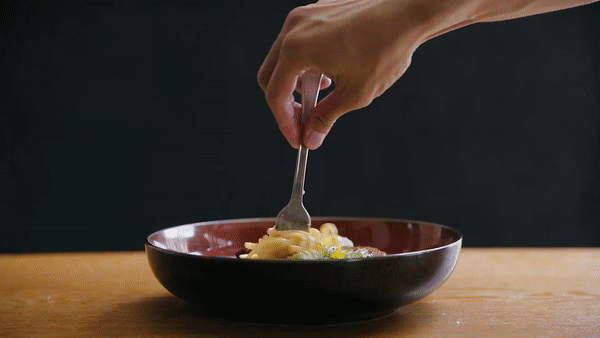 We are finally down to the dessert! And we are going to try the classic Ondeh Ondeh Cake. This unique take of the namesake dessert is basically a fluffy pandan-flavoured cake, with crispy caramelized gula melaka syrup in between layers topped with coconut shavings.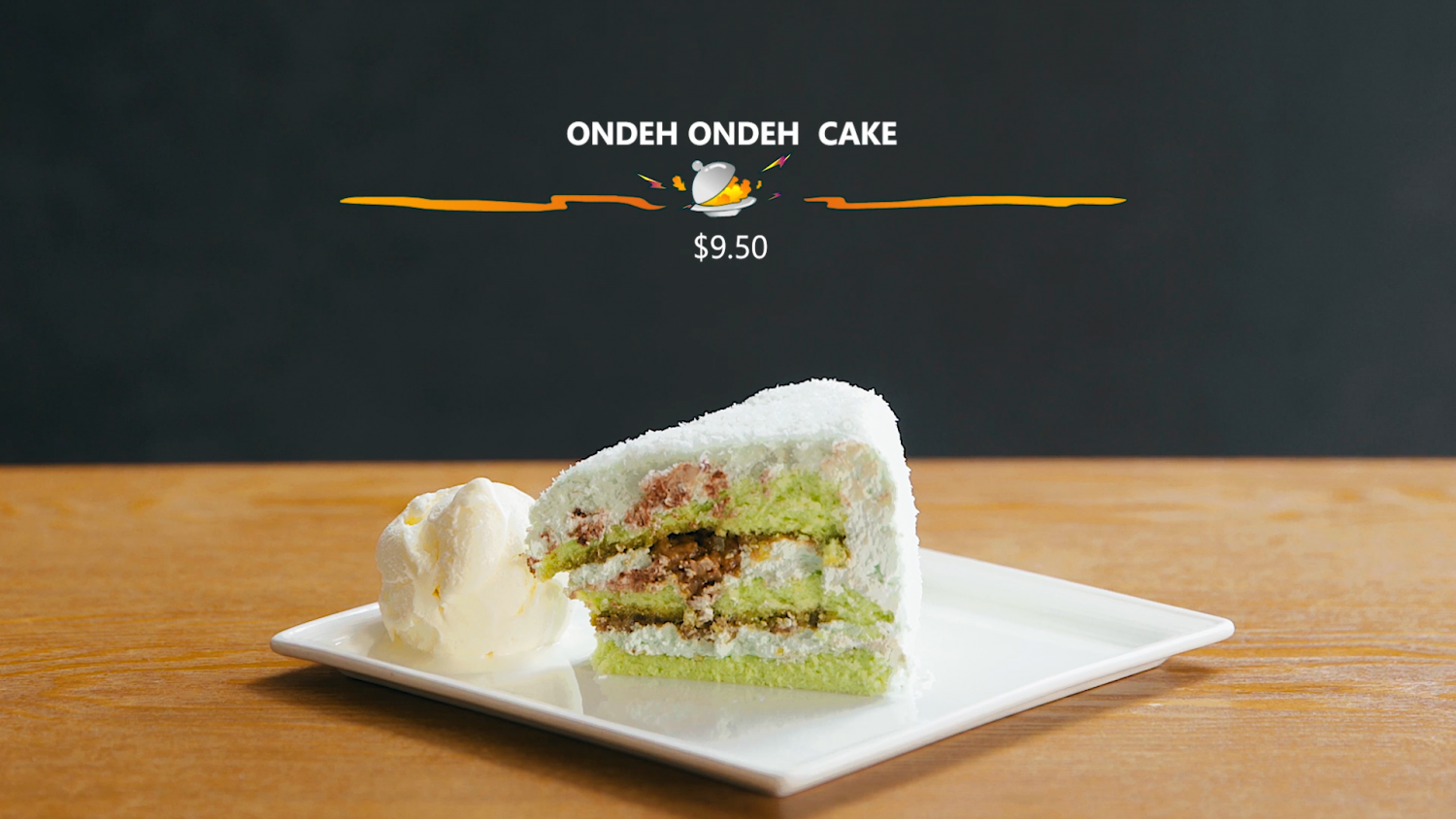 Wow wow wow! This is another pièce de résistance alright! This cake certainly captures the essence of ondeh-ondeh, blending the fragrance of pandan and the caramel-like sweetness of gula melaka perfectly together. And there's even a scoop of vanilla ice cream to go it. How wonderful!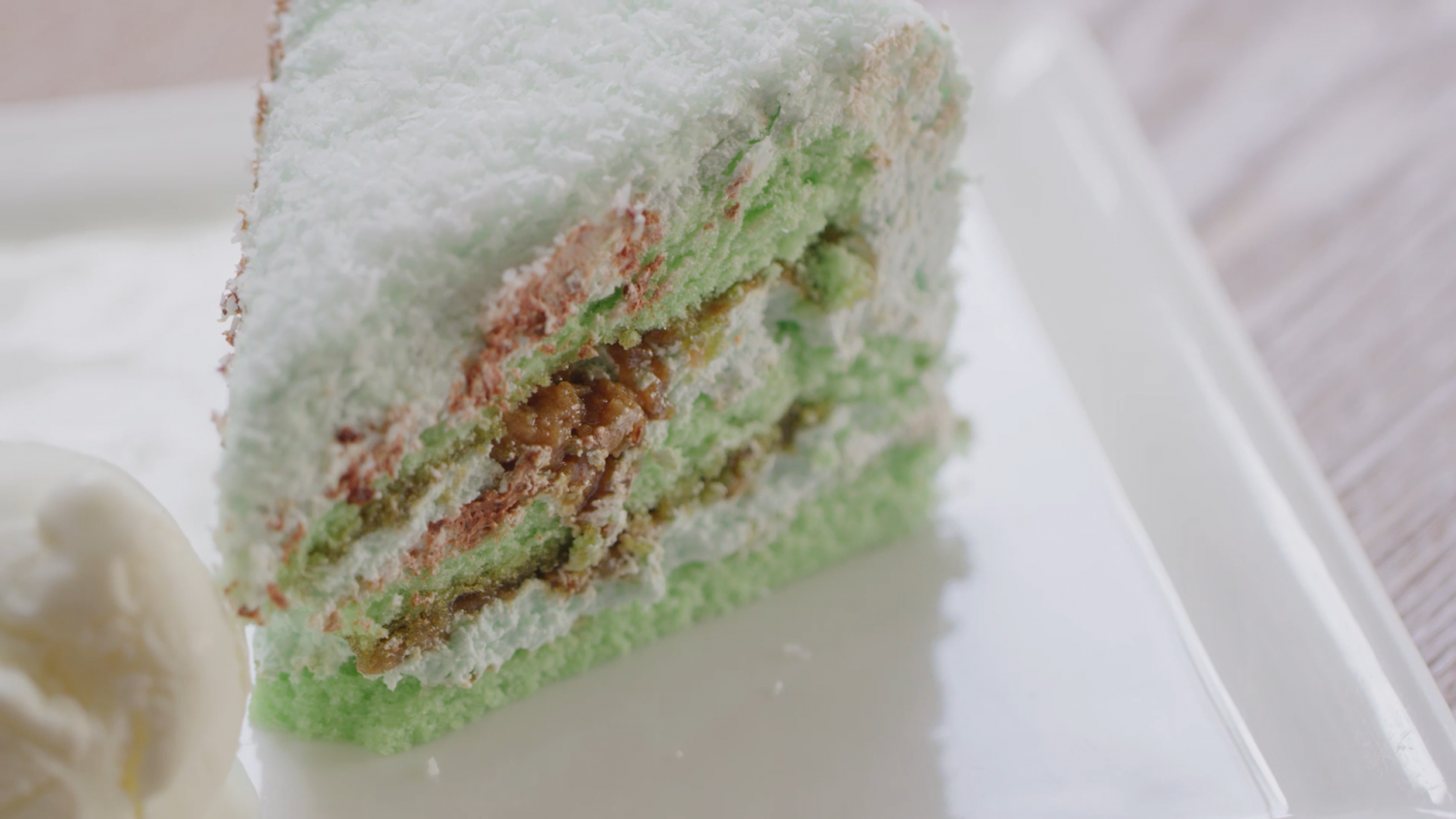 Despite all these crazy circus-like flavors going on, this dessert is surprisingly balanced and light on the palate. Absolutely delicious!And with that, The Malayan Council has a total of 3 Stars and it is Food King Good!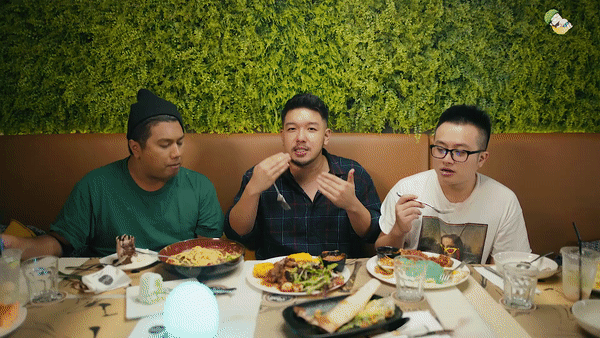 Ratings: 3 Stars, Food-King Good!
THE MALAYAN COUNCIL

71 Bussorah St, Singapore 199484
Daily, 11.30AM to 11PM
And here's our Top 3 Picks of the Day!
Ryan's pick – The Malayan Council
Aiken's pick – The Malayan Council
Dee's pick – The Malayan Council
Oh wow! It's a wrap and boy are we stacked! We thank you all for bringing forth your top picks and we look forward to more fan recommendations in our future episodes. Before you go, click on the video below to uncover what Dee Kosh is spilling. We are betting our last penny that you will be laughing all the way like Ryan. Enjoy!