Golly! Is this the time again? Yesss it's Food King day everyone! And in this week's episode, we are going to try different kinds of chicken dishes in Singapore. Whether it's fried, steamed, blanched or boiled, we will never grow bored of eating this ever-present staple meat. So without further ado, let's get down to business and see what chicken delights we can find here. Leggo!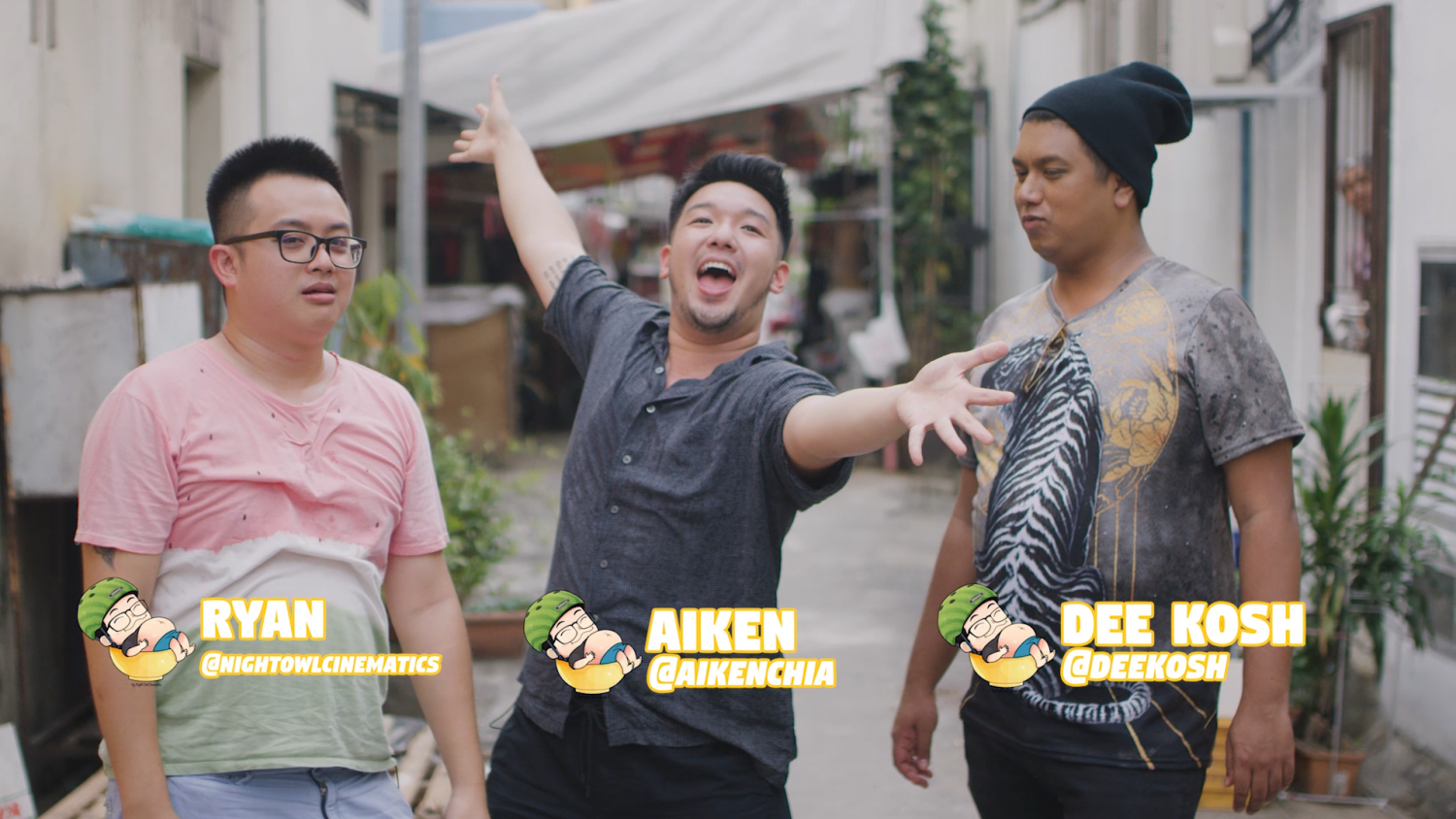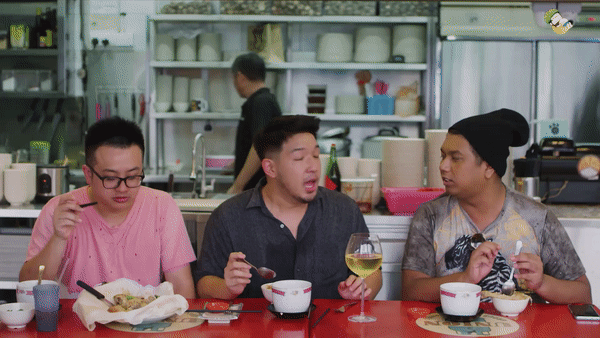 Right now we are at Viva Business Park to try Soy Sauce Chicken and Roast Meats from Hai Kee.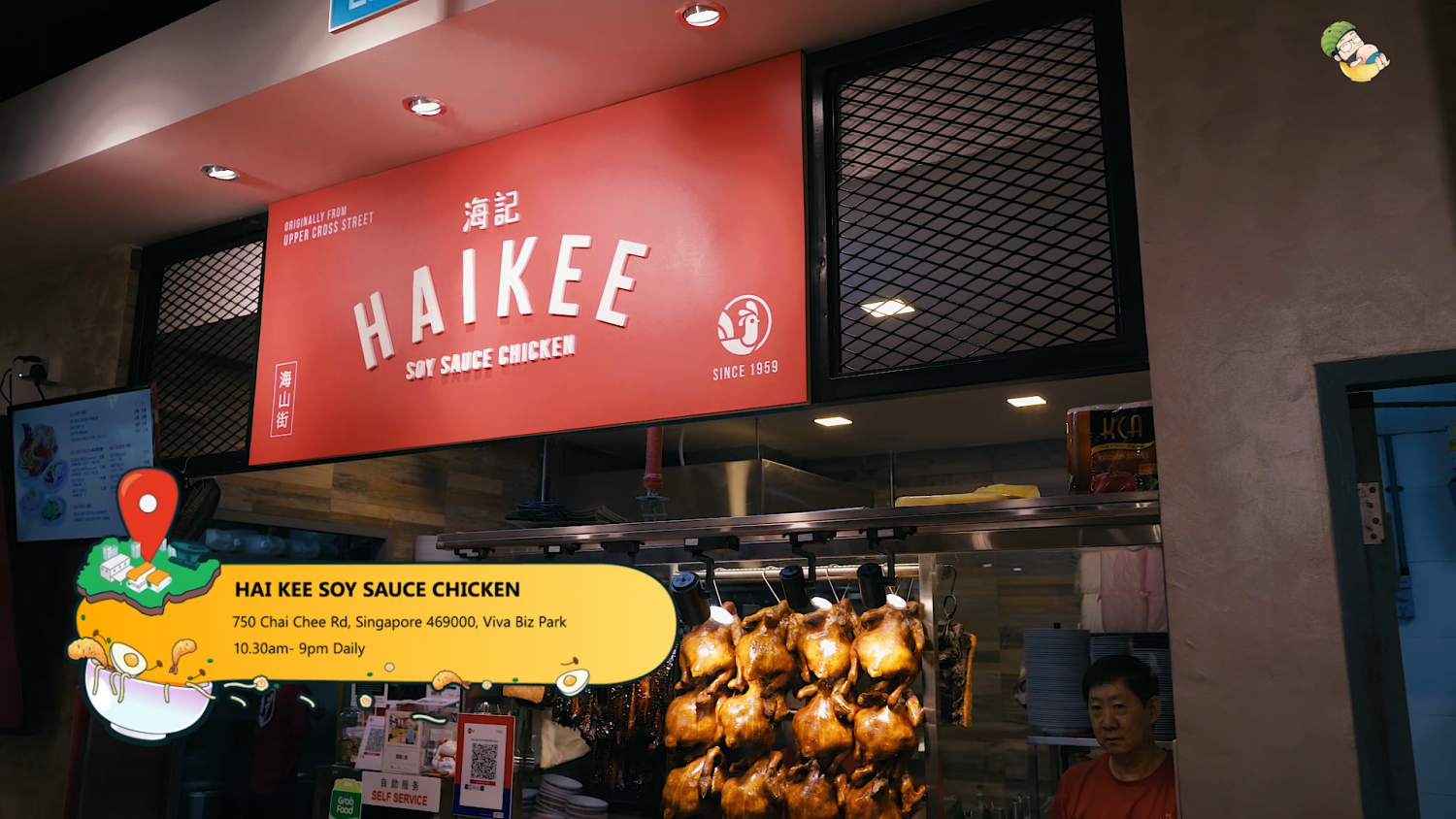 Started in 1950s along Upper Cross Street, Hai Kee or 海记, is an established 60-year-old eatery that is famous for putting a twist to our traditional chicken rice.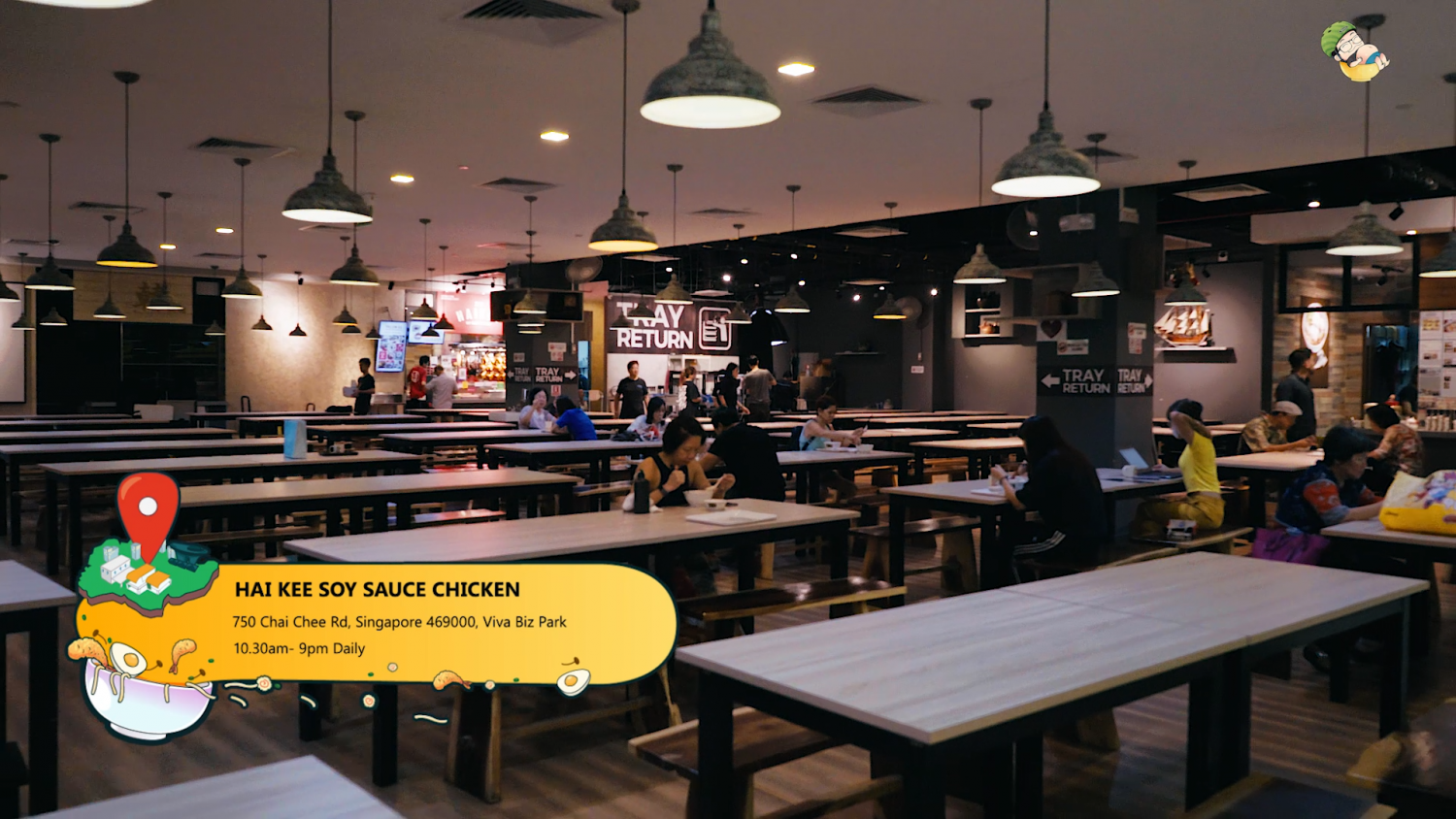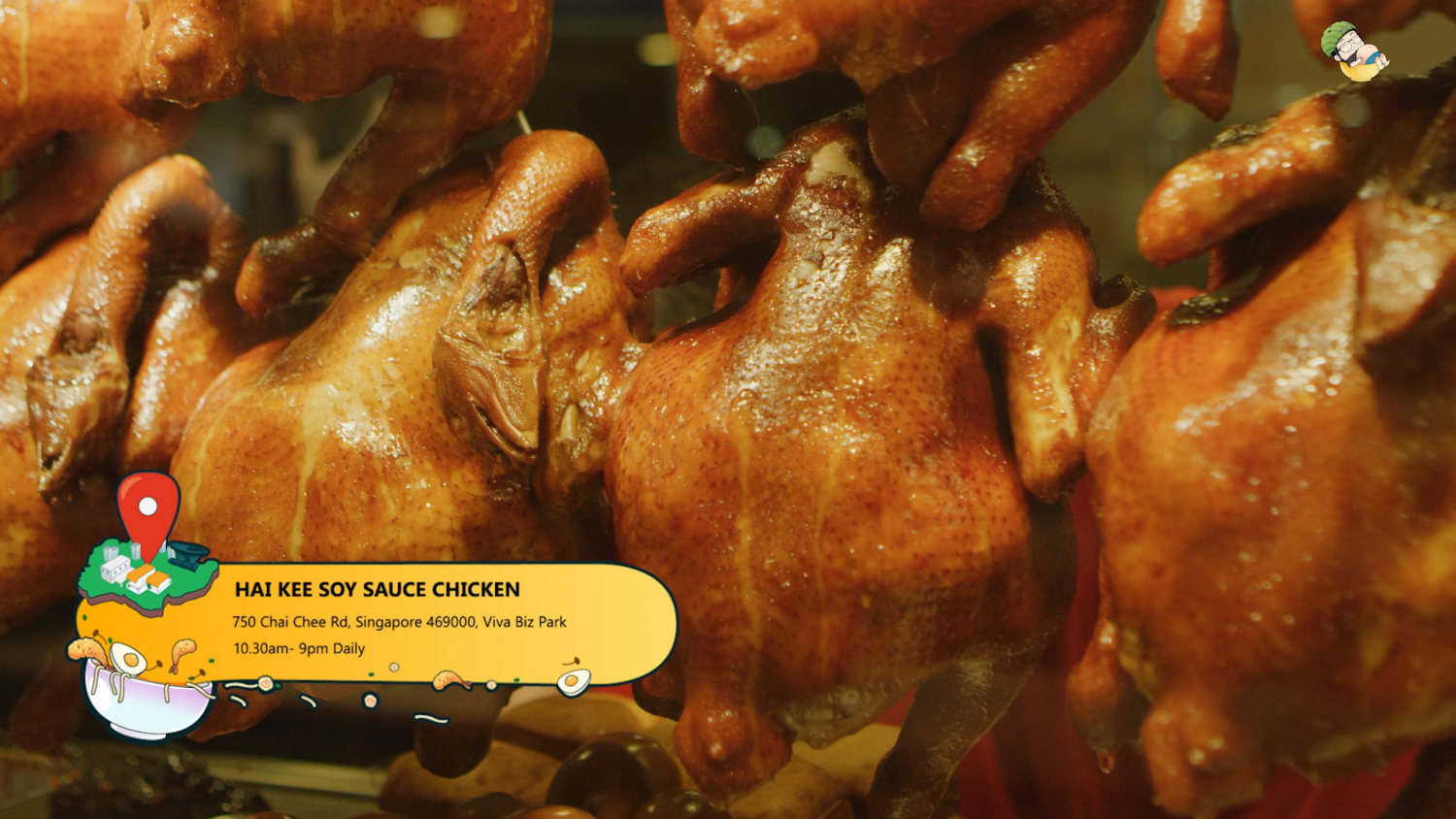 Hai Kee has a flagship restaurant in Chinatown Point and several chicken rice stalls. This one here is a brand new outlet located inside Bai Nian Foodcourt at Viva Business Park.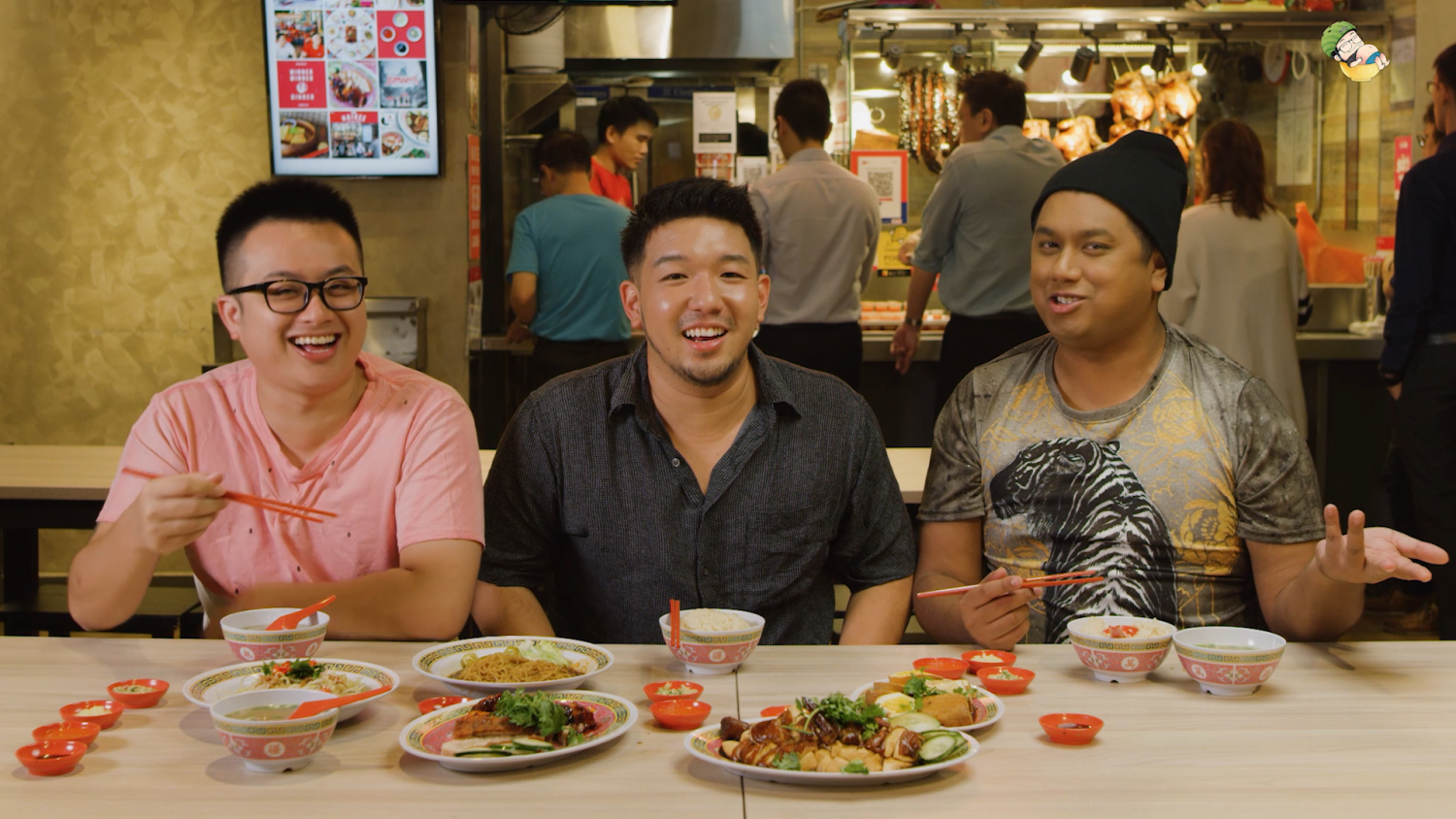 We are going to try first their signature dish, which is of course the Soy Sauce Chicken.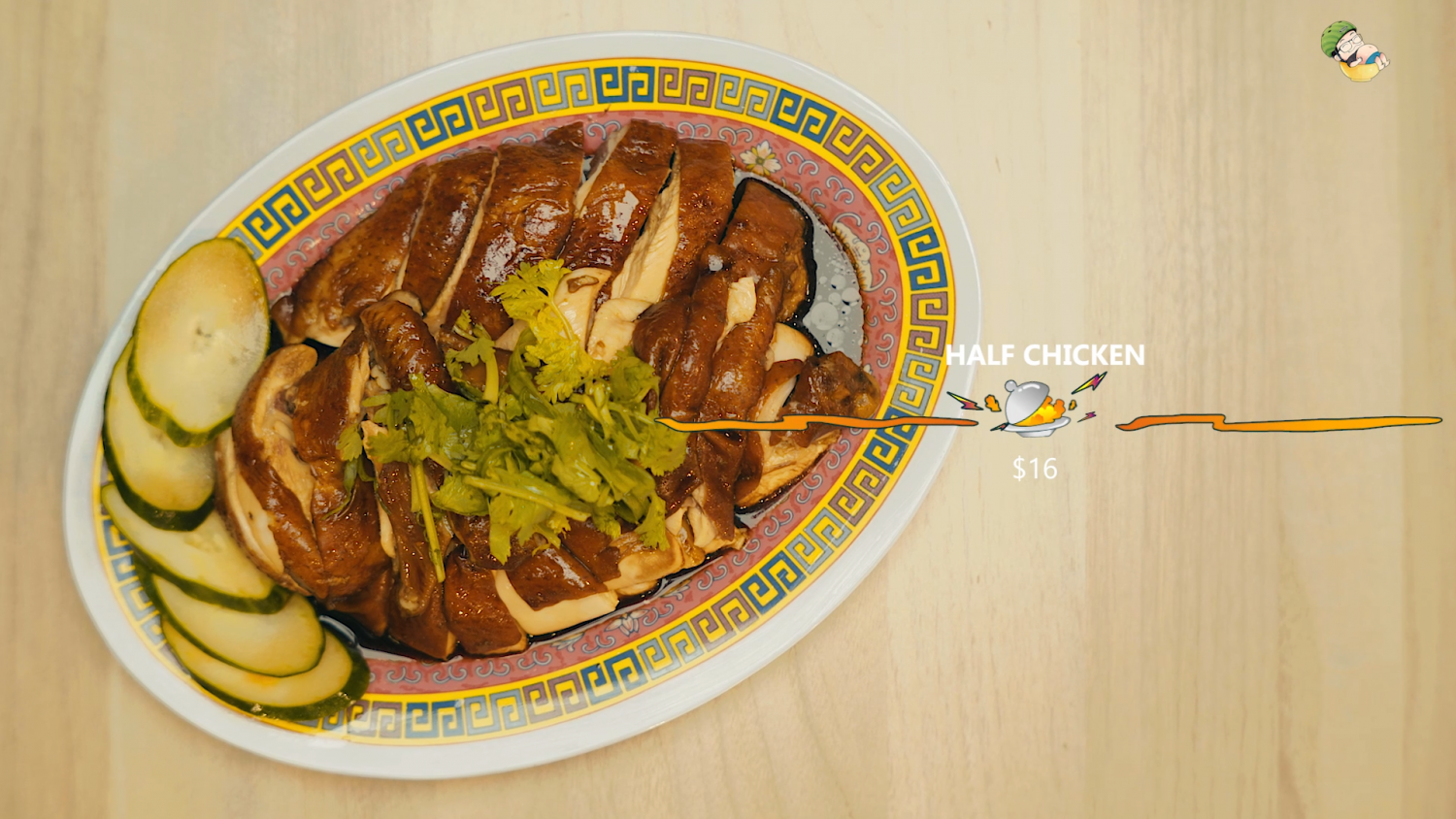 On its own, we feel that the chicken taste pretty normal. With the chilli though, this is where the things change quite a bit – the chilli brings an added flavour and punch to the lighter taste of the soy chicken which we really like.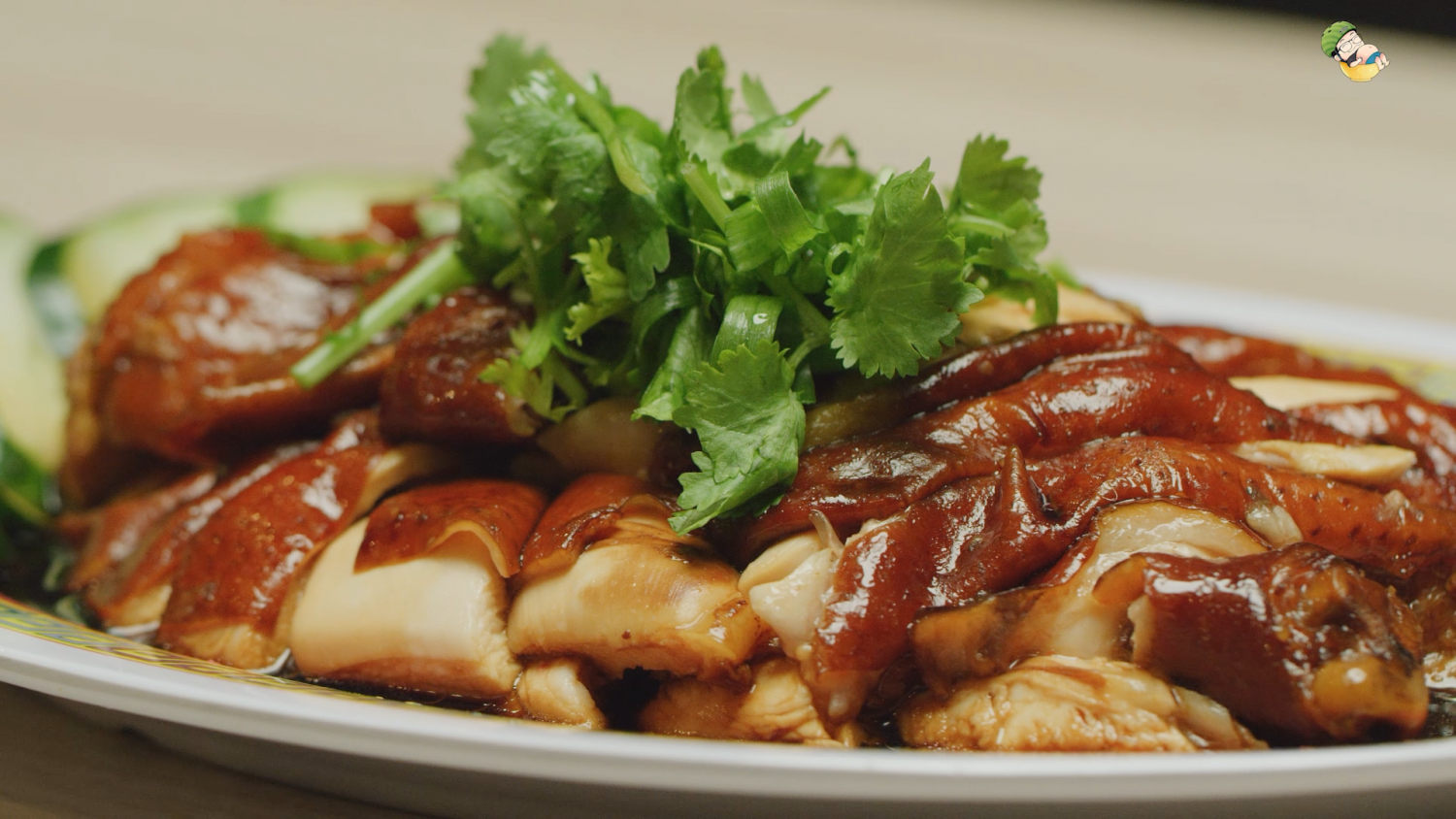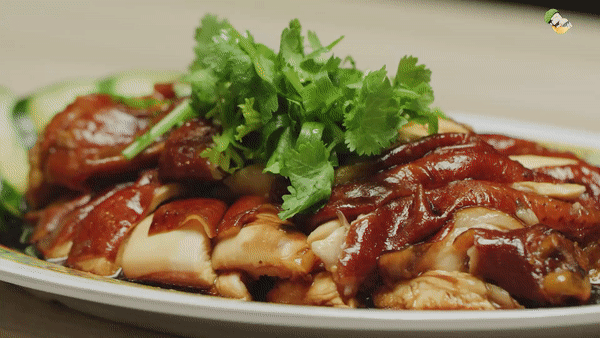 A lot of places cook their soy sauce chicken in such a way that it becomes a bit overcook and tough to bite. However, this one here retains the tenderness of the chicken. We love it!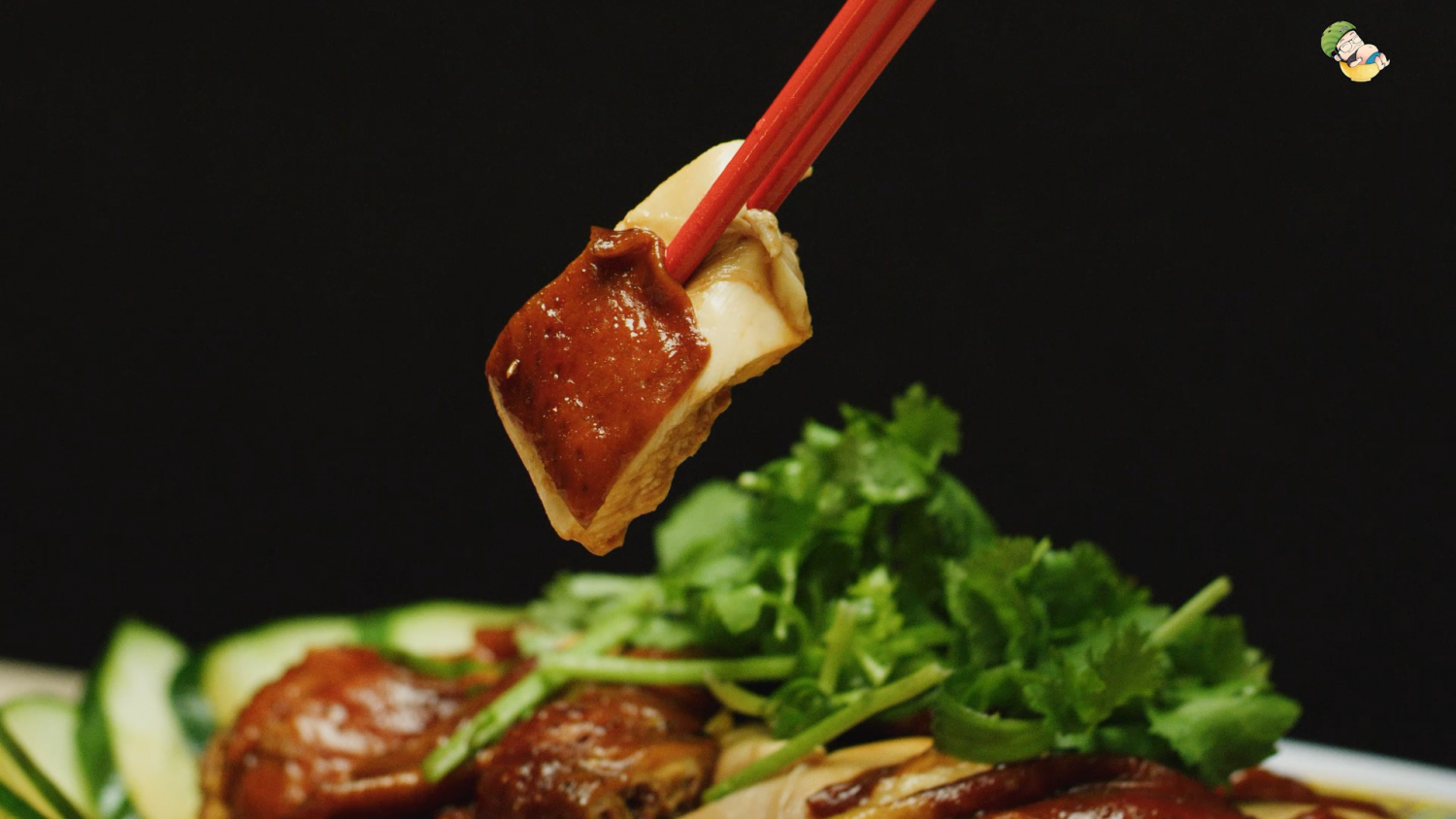 The tangy and spicy chilli is amazing with the chicken. Never go without it!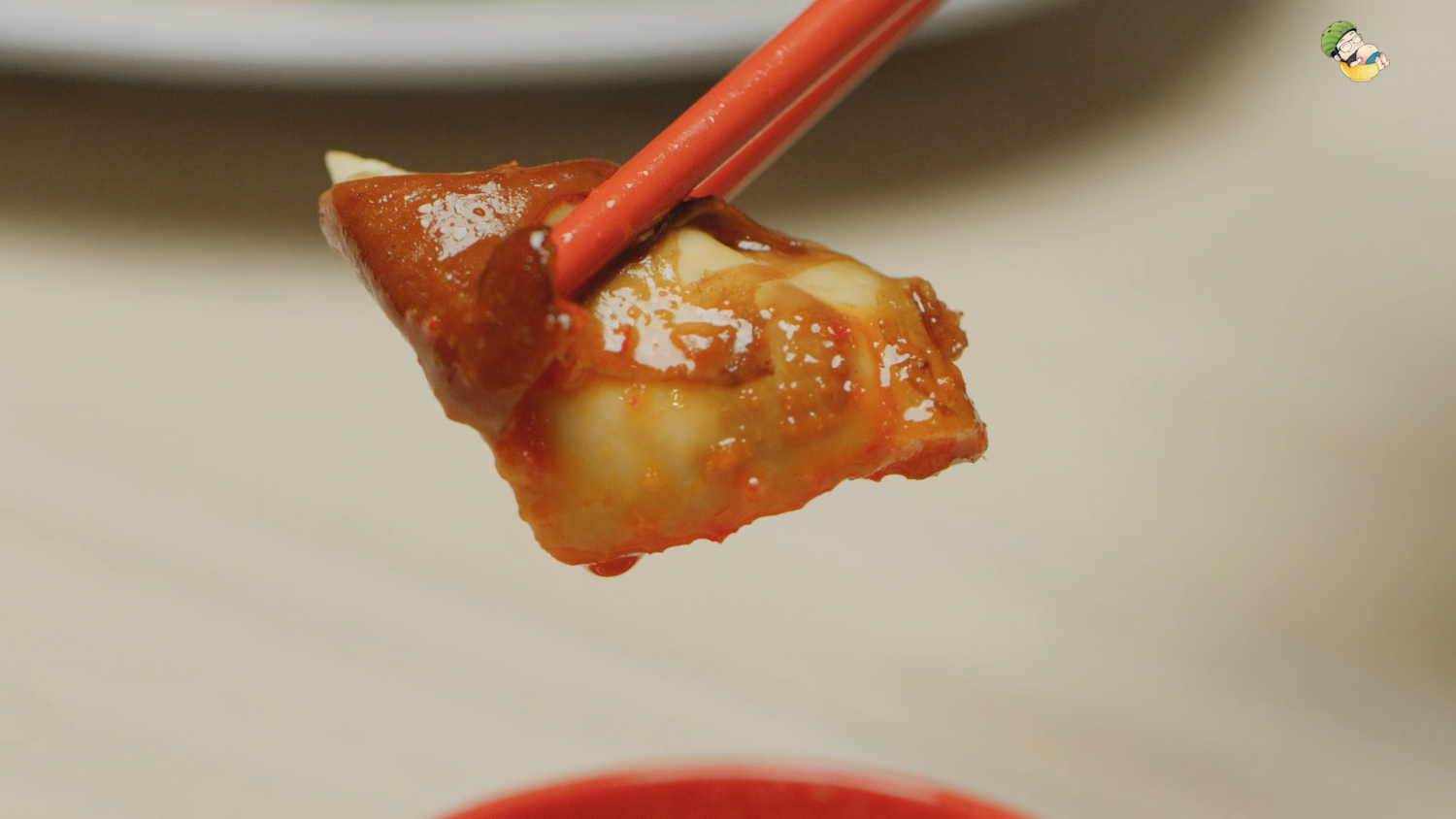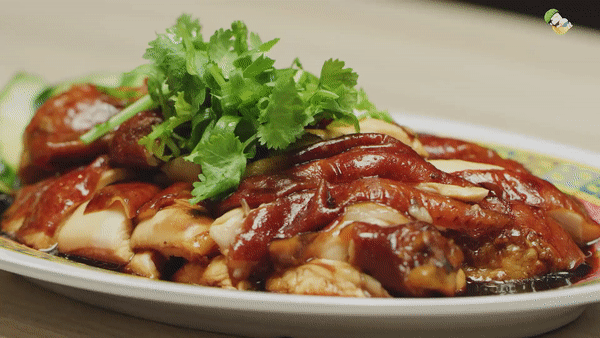 Next, we are going to try their Char Siew and Roasted Pork. It is interesting to note that Hai Kee doesn't cook these meat the conventional way. In fact, they cook them in a combi oven where the temperature can be adjusted at different intervals to achieve the most desired texture for the meat.
This is a case of the secondary dish overtaking the main dish… We really like what they have done to the meat here. The smoky char siew is slathered in a sweet, dark sauce and has the right balance of fatty to lean meat. It is so well-balanced in terms of the sweetness and the slight bitterness from the charred taste.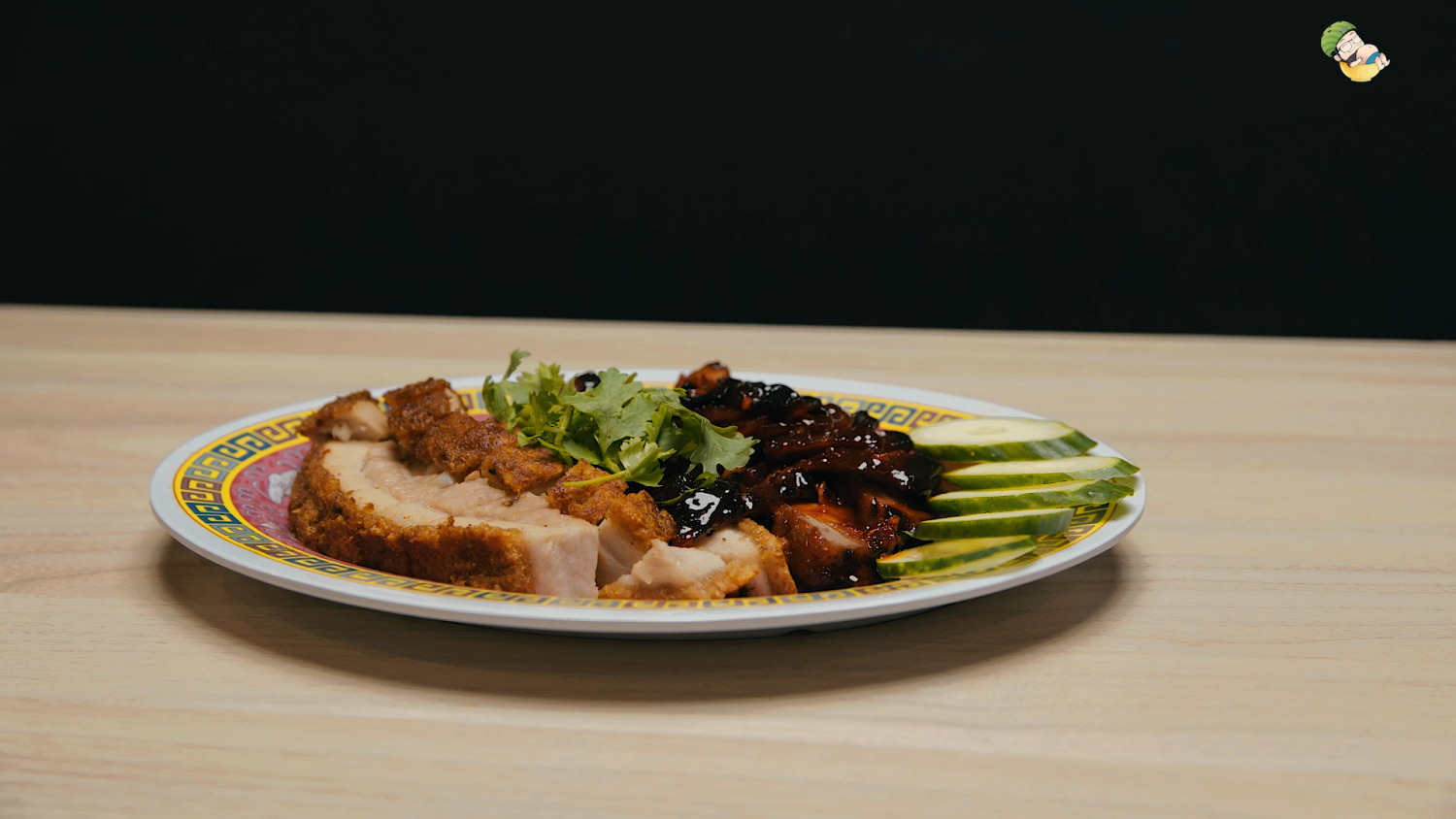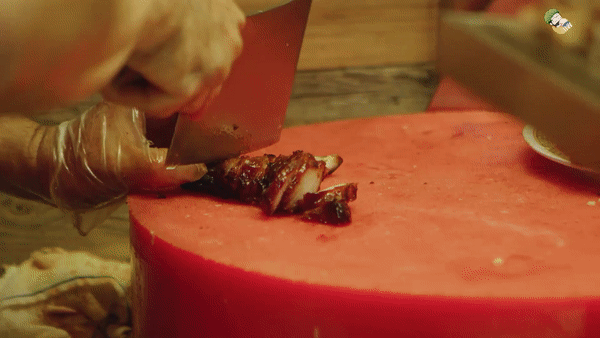 And their roasted pork is lean and crispy too. Wonderful.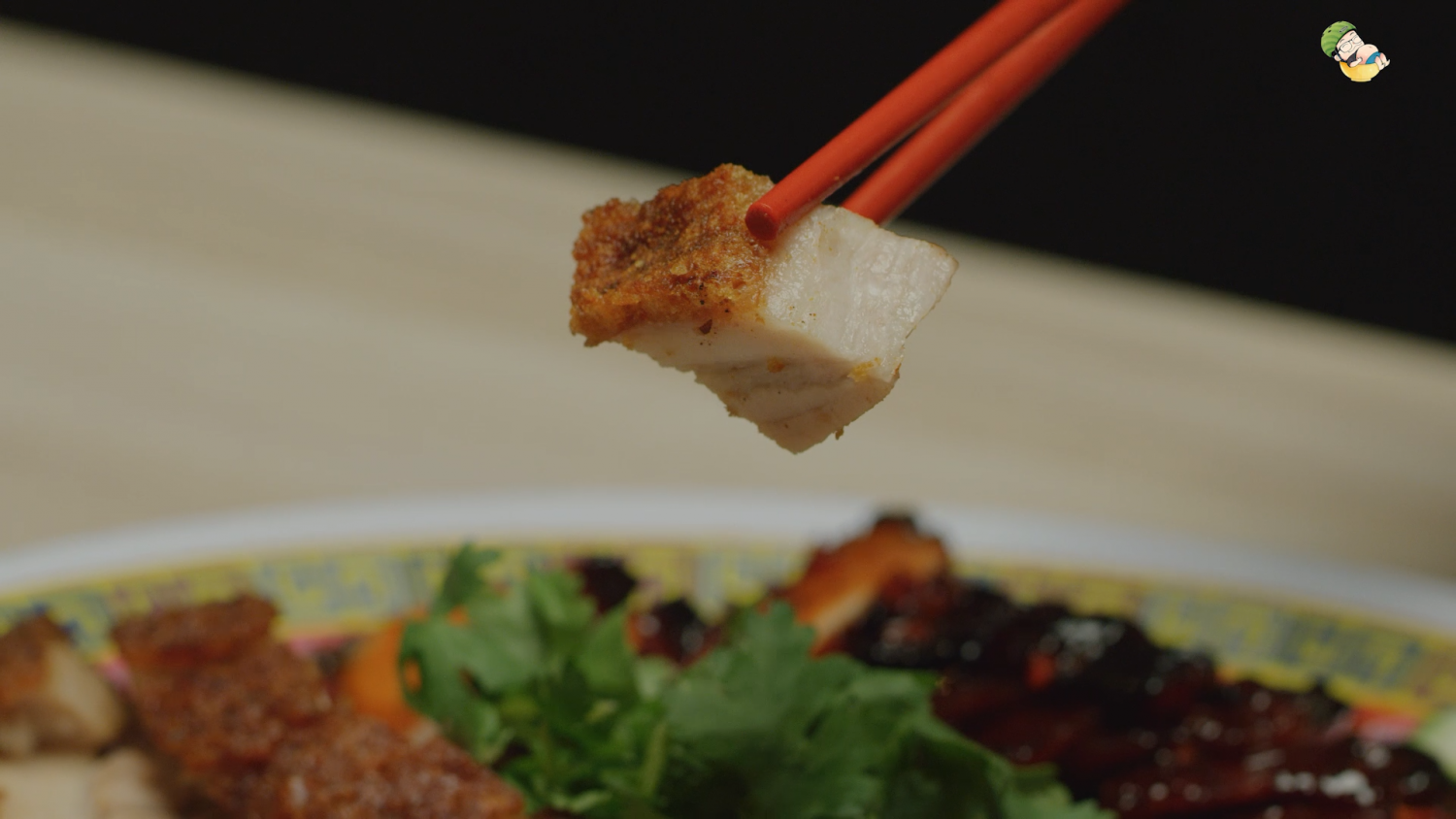 The char siew is no doubt the winner here. Just look at the fat to meat ratio. So nicely distributed!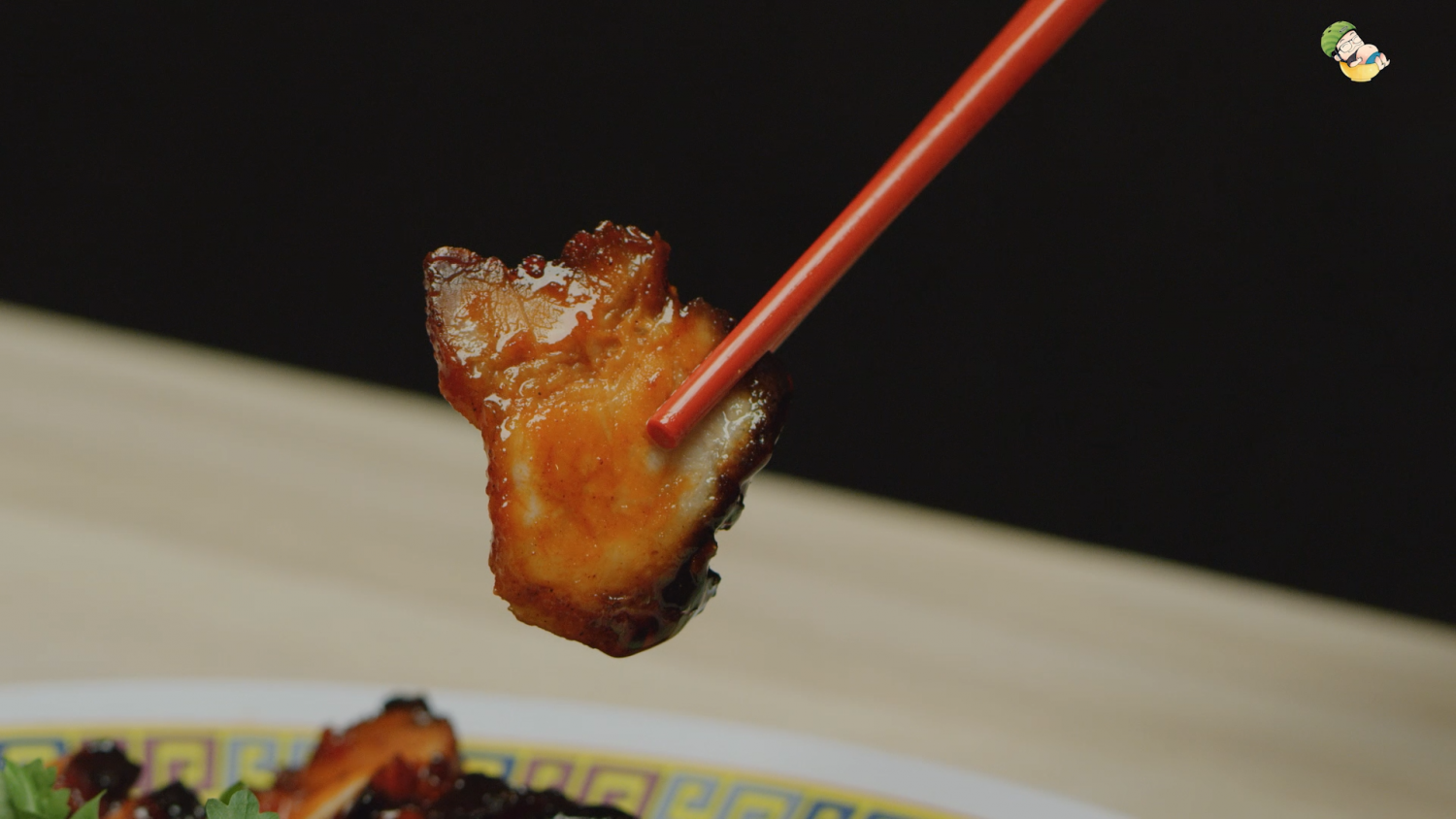 We also like their noodles a lot. It is very similar in texture and taste to the Hong Kong Crystal Noodles, where is it very bouncy, clear and clean on the palate. Goes really well with all these heavier dishes. Kudos to the owners for making the effort to cook the noodles in such a way.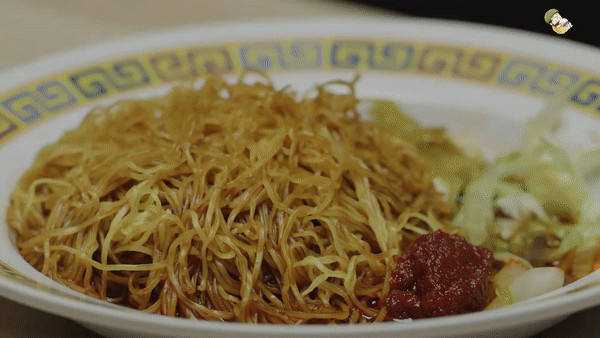 Normally when we eat eggs in this such a stall, most owners would just serve fully cooked braised egg. To our surprise, the young owners from Hai Kee actually go the extra mile to make onsen eggs instead. This is always a welcome addition to any dish. The effort is commendable.
Ratings: 2.5 Stars
HAI KEE SOY SAUCE CHICKEN

750 Chai Chee Road, Singapore 469000, viva Biz Park
Daily, 10.30AM to 9PM
Our next chicken hunt takes us all the way to Bugis where we will be trying Ah Heng Curry Chicken Bee Hoon Mee.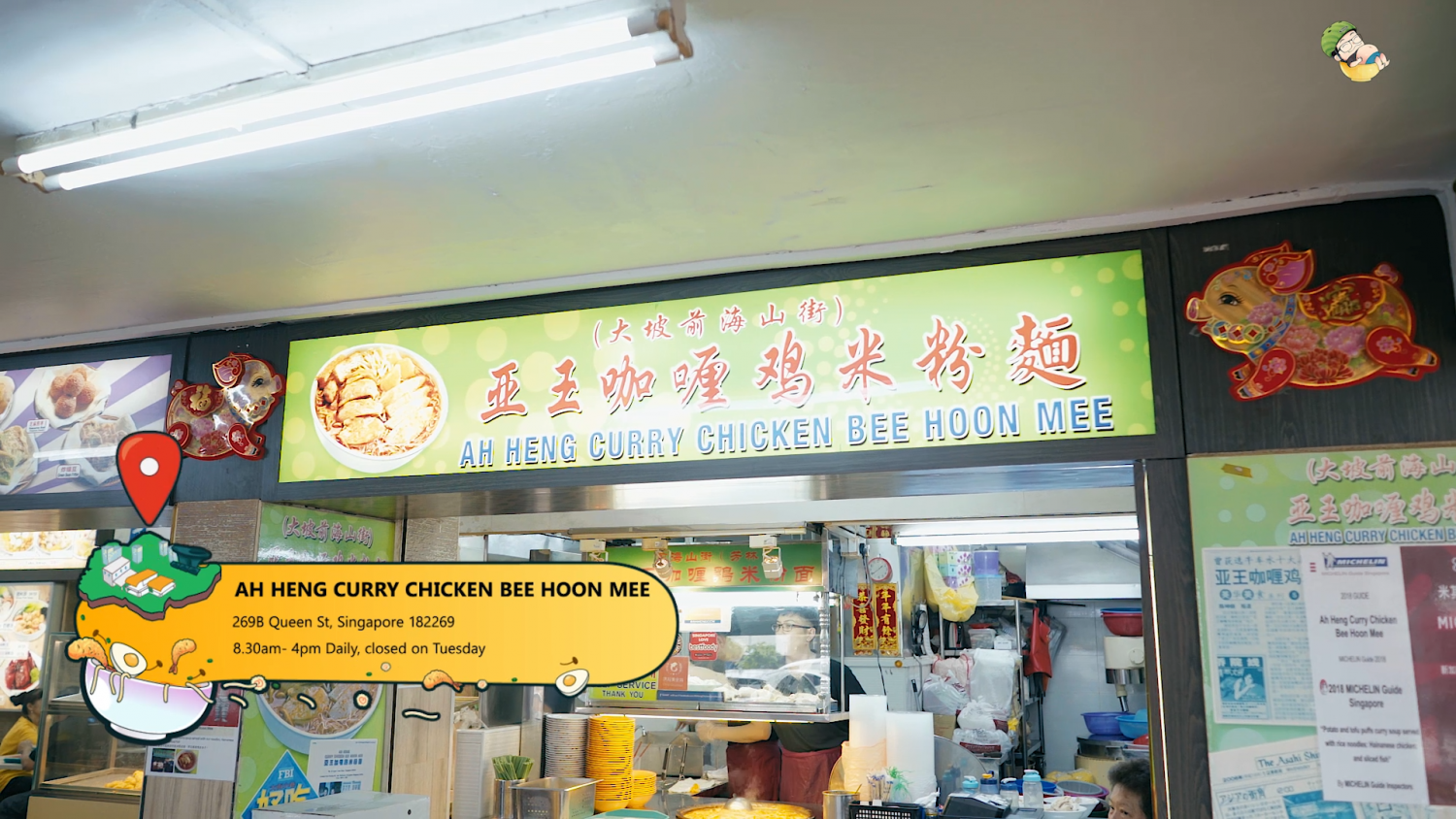 Founded by Ah Heng in 1967, this popular stall only serves chicken curry noodles and that itself is pretty impressive. Also, this is Ryan's go-to place and he swears by it. So we can't wait to try it!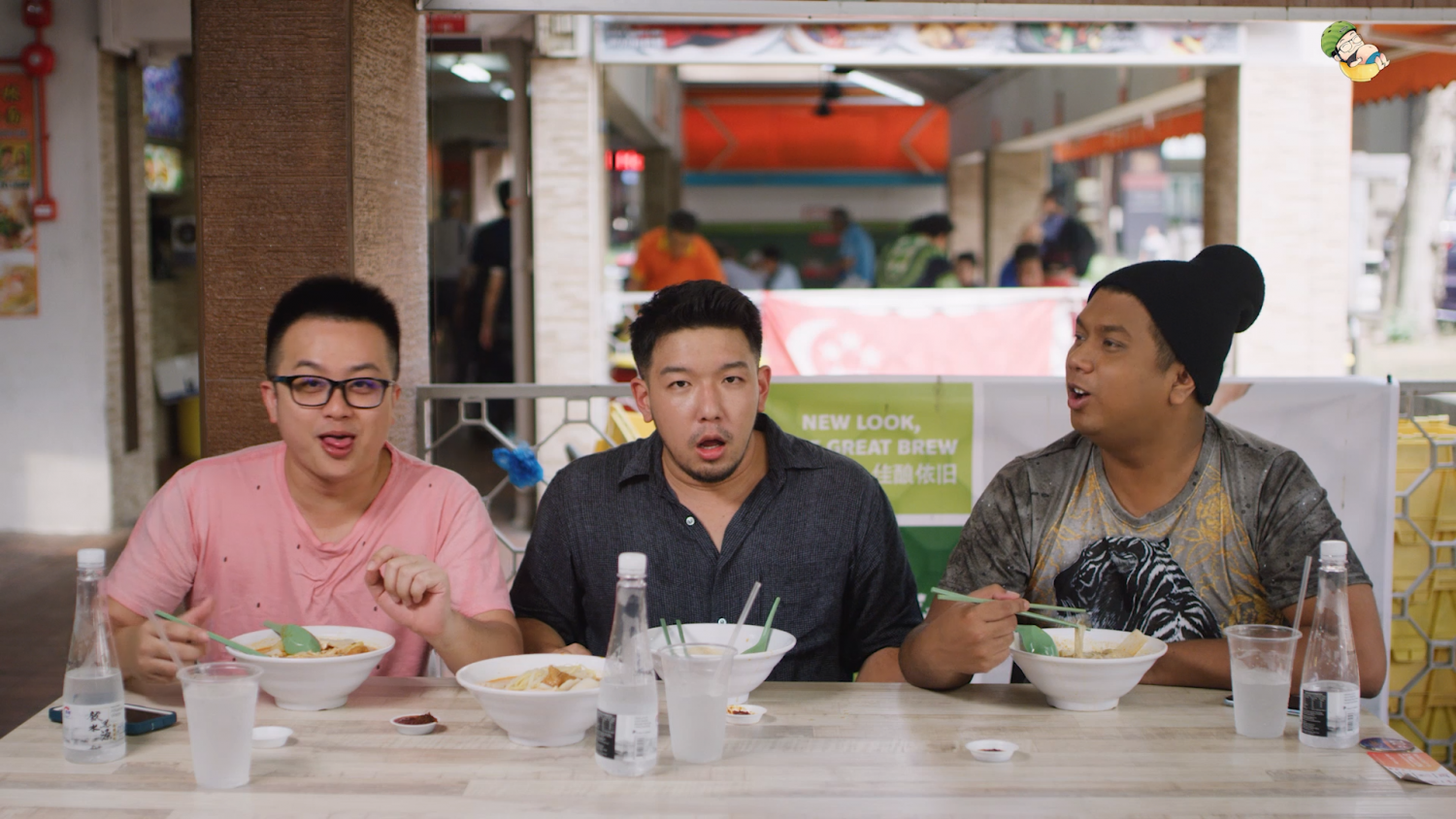 Here we have a large bowl of curry broth, filled with vermicelli noodles and a generous amount of poached chicken meat, chunks of soft potatoes, fish cakes and spongy tau pok or fried bean curd.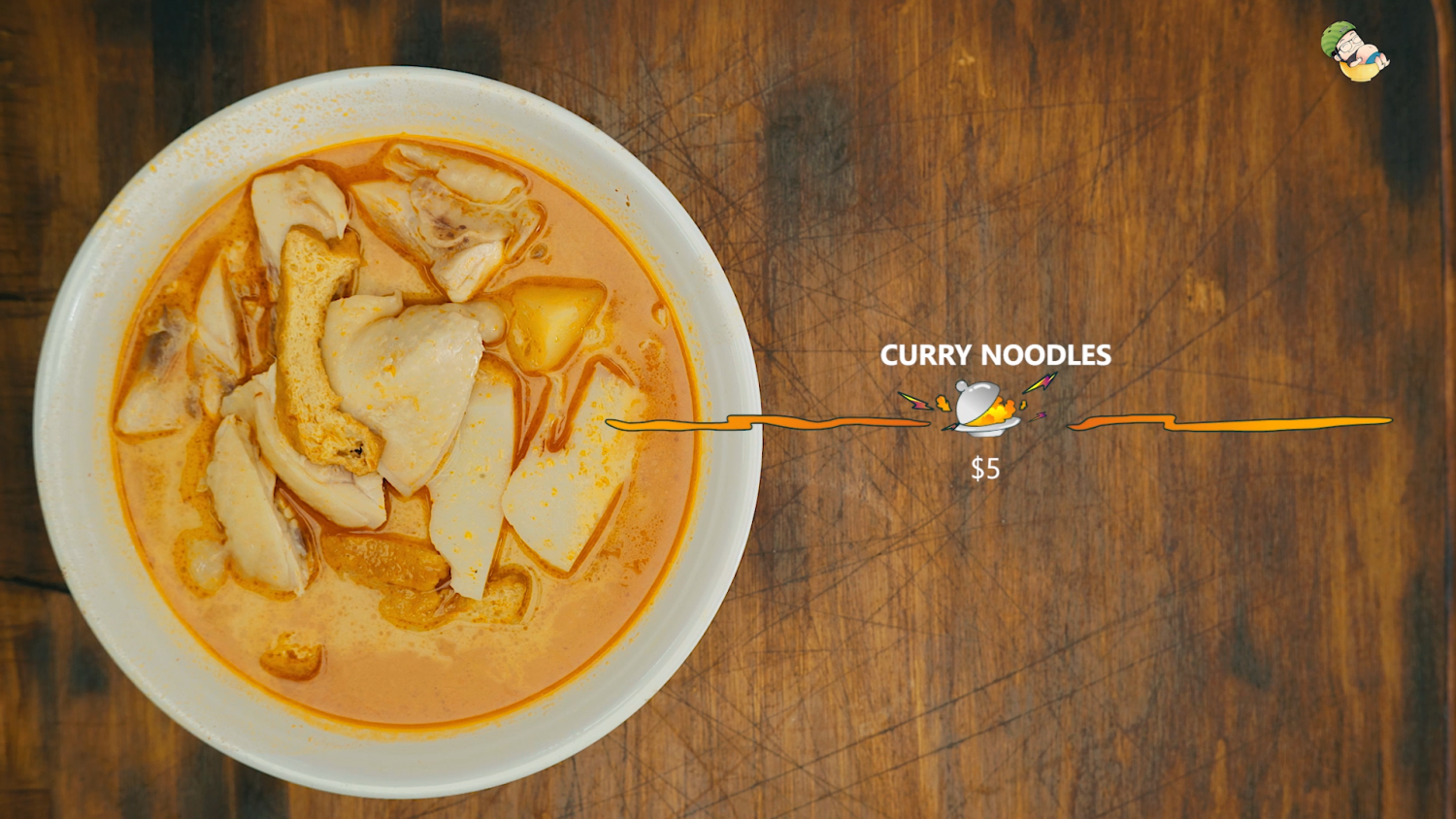 We like how the owner took the effort to cook the chicken and curry separately. The taste is completely different as compared to the ones where the curry mee is cooked together with the chicken. And it takes 20 chicken to make the curry broth. That's a lot of chicken! No wonder there's so much depth and flavour going on in this unassuming bowl of curry mee.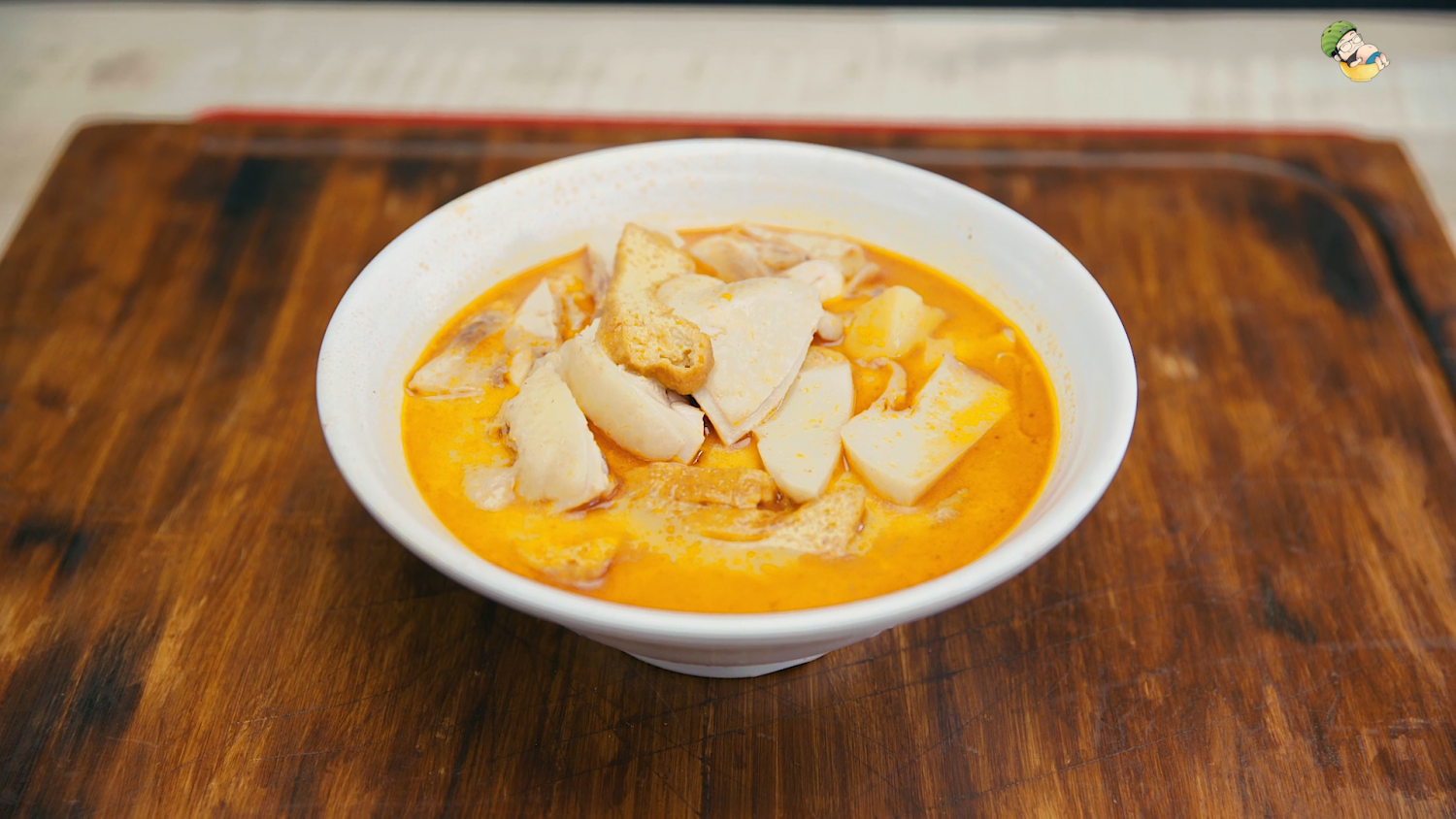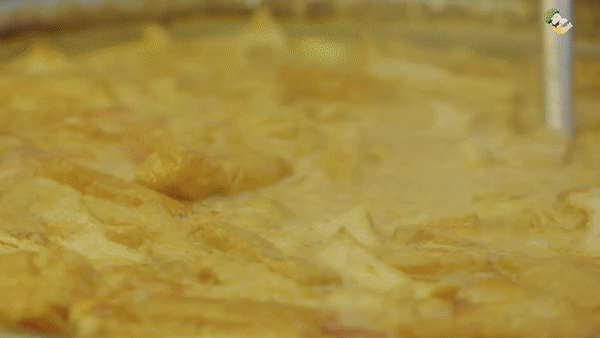 And we've got only one thing to say about the curry broth here – it is nothing short of amazing. Even Dee is shocked by how good it is. The broth is neither too thick or thin and is palatable enough to even drink it on its own. Add in all the ingredients soaked in this curry and you've got a winner.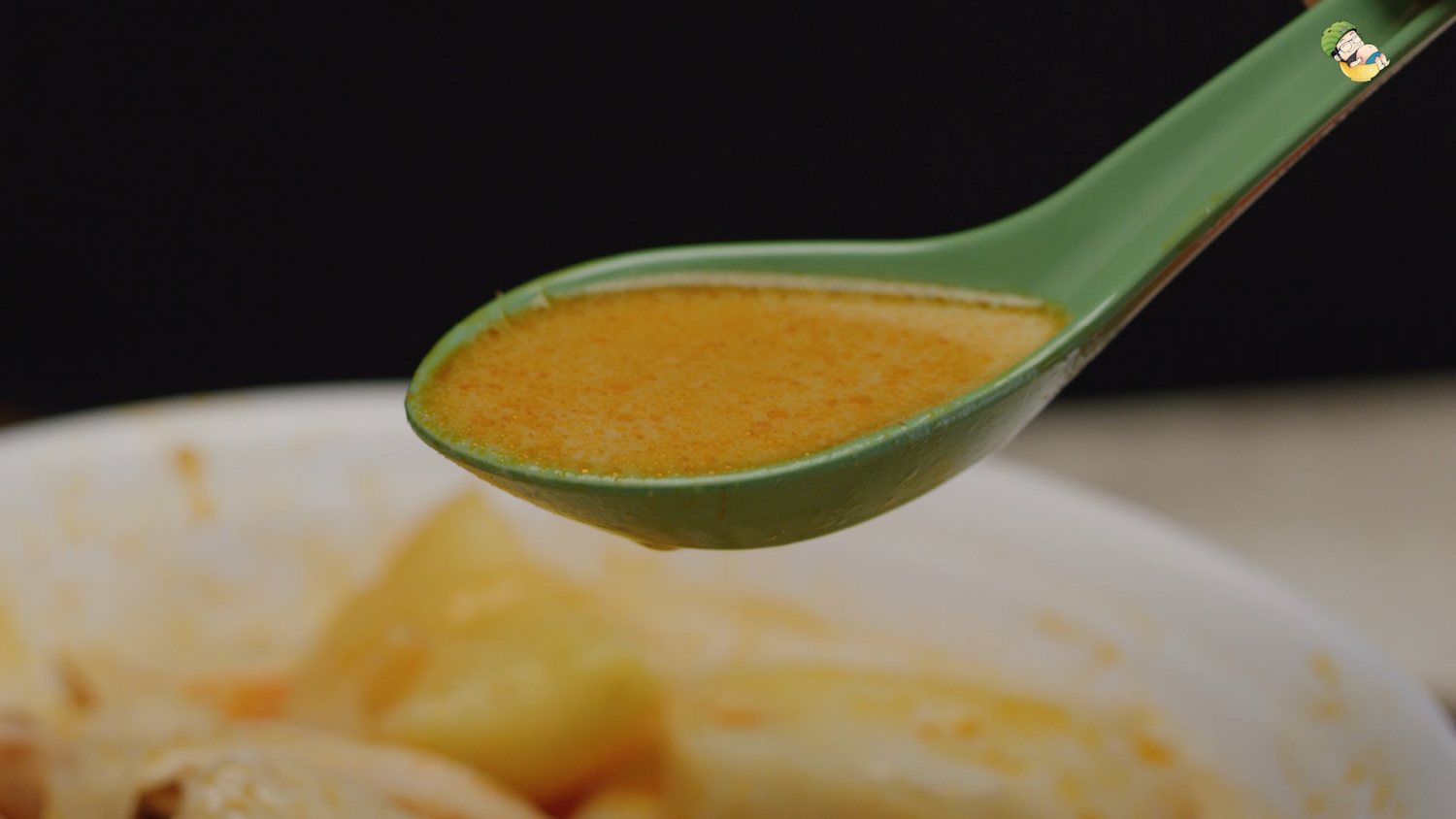 You can also get to choose which noodles you want to go with your curry mee – either the thin or thick bee hoon (vermicelli noodles), yellow noodles or simply order all of them in together.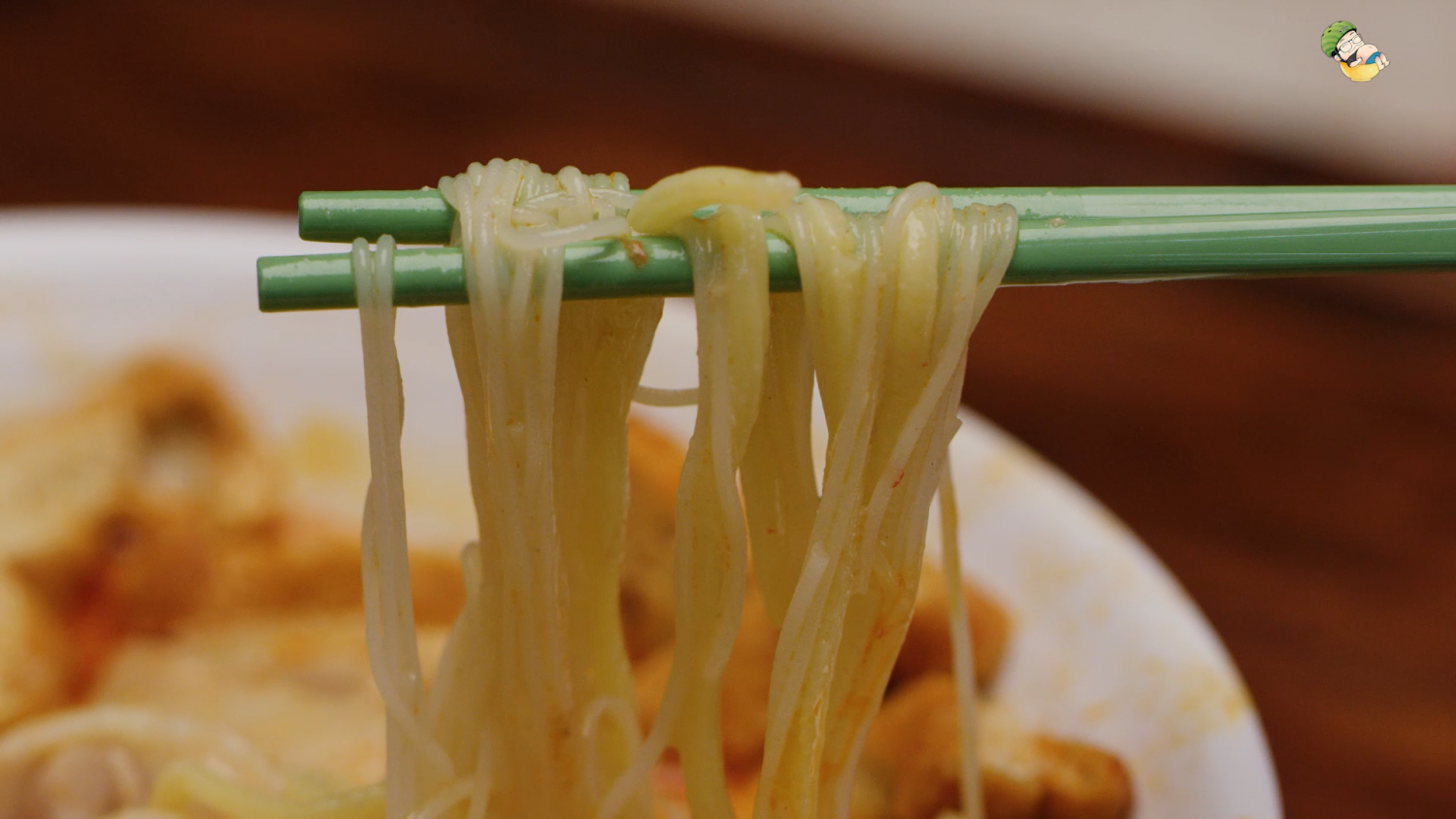 The chicken meat is so incredibly tender and soft! It taste almost like the chicken rice's steamed chicken. We honestly feel that this curry mee makes a better representation of our Singapore food than just the chicken rice because there's so much more things going on inside this bowl and our palates. It really is damn good!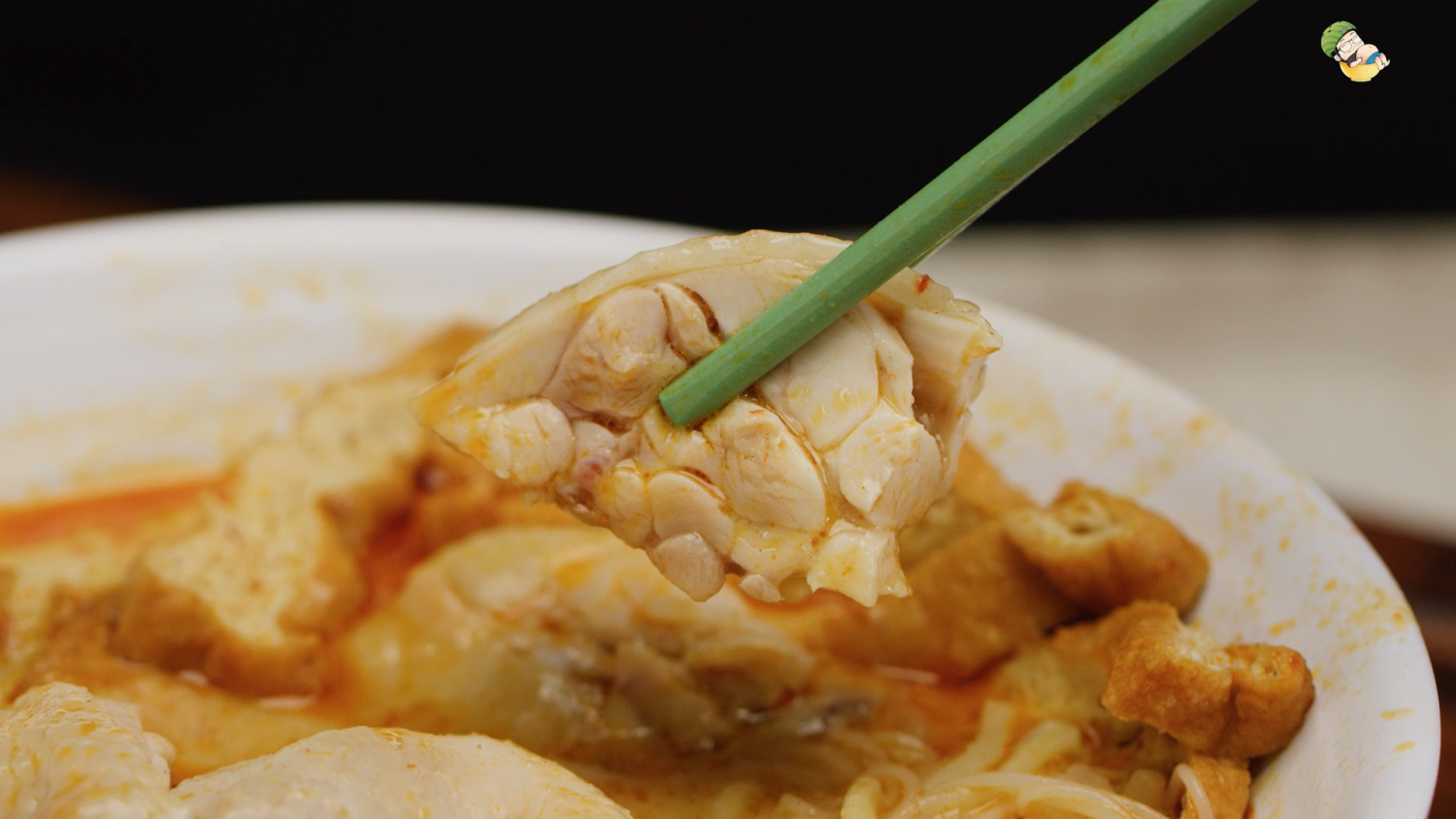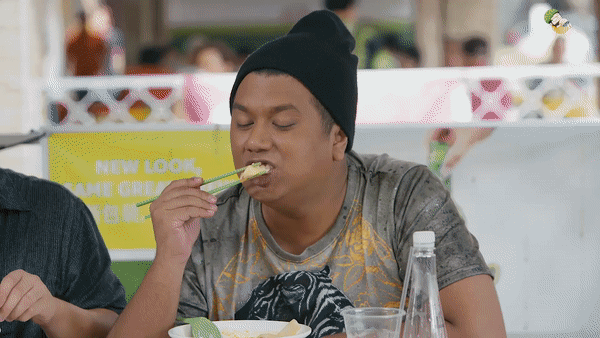 Ah Heng's Curry Chicken Bee Hoon Mee is definitely a must-try! 3 Stars from us and it is Food-King Good!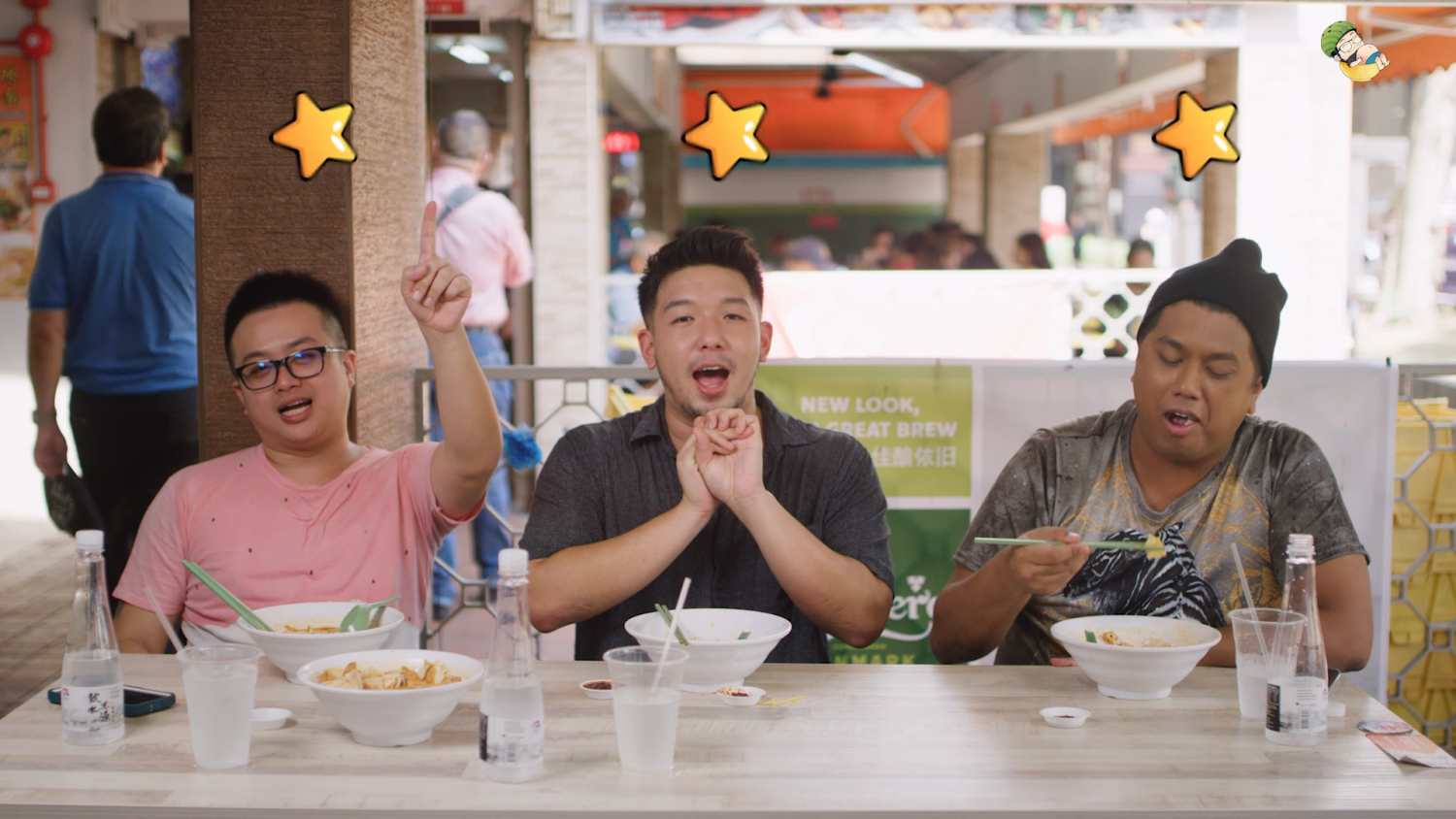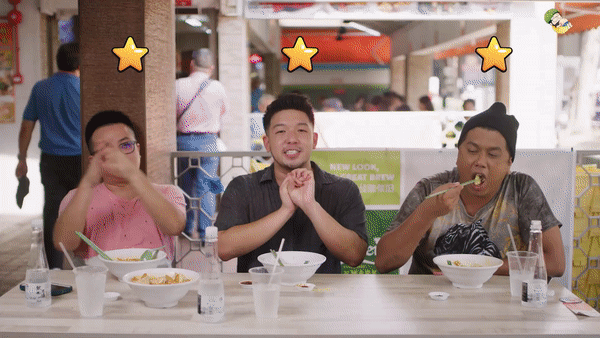 Ratings: 3 Stars, Food King Good!!
AH HENG CURRY CHICKEN BEE HOON MEE

269B Queen Street, Singapore 182269
Daily, 8.30AM to 4PM | Closed on Tuesday
We are here at Lam's Kitchen at Race Course Road where we will be trying two of their specialty dishes – the Salted-Baked Chicken and Abalone Soup.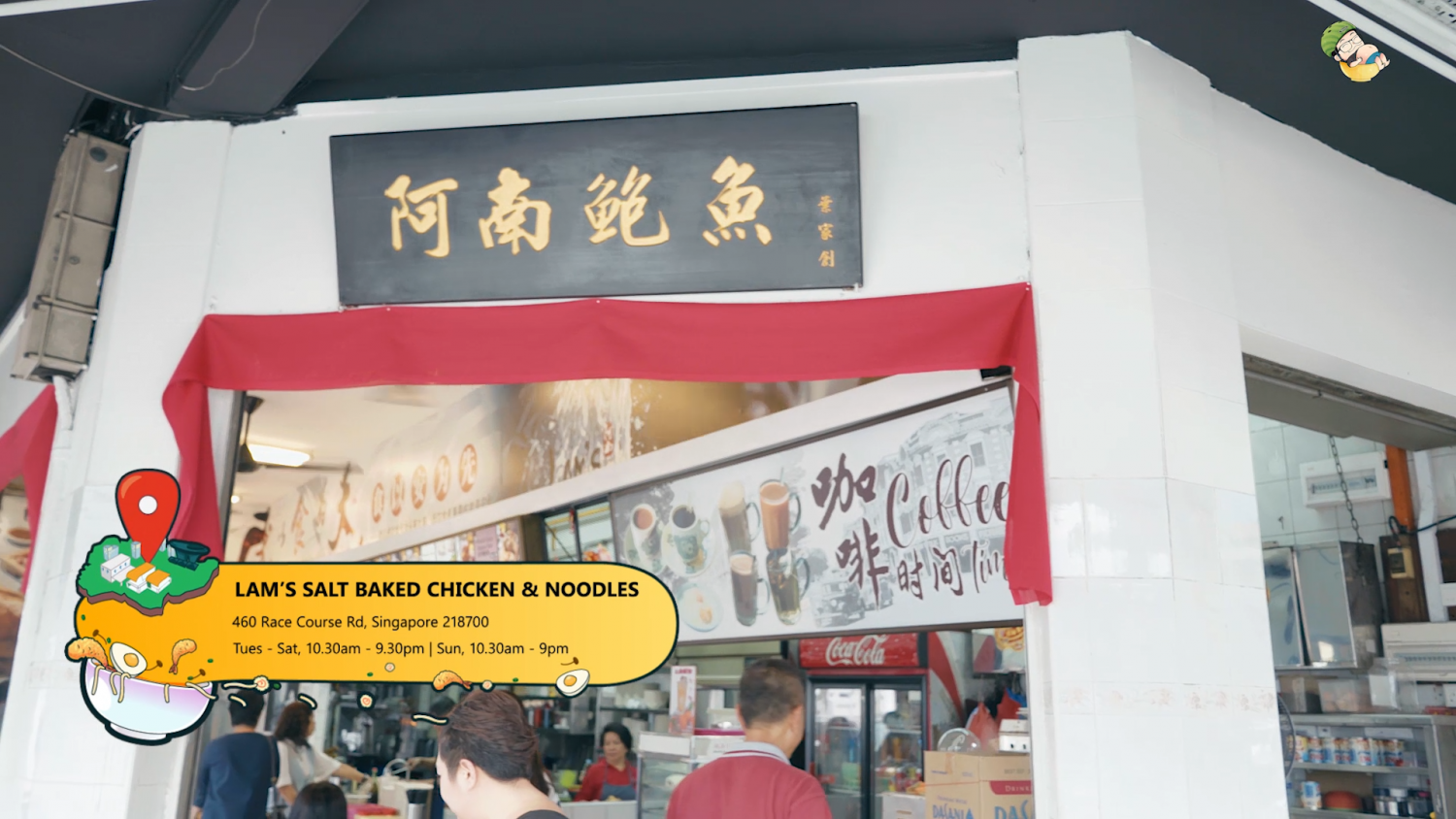 Lam's Kitchen has several outlets across Singapore, and this one here is one of the oldest outlet still open today.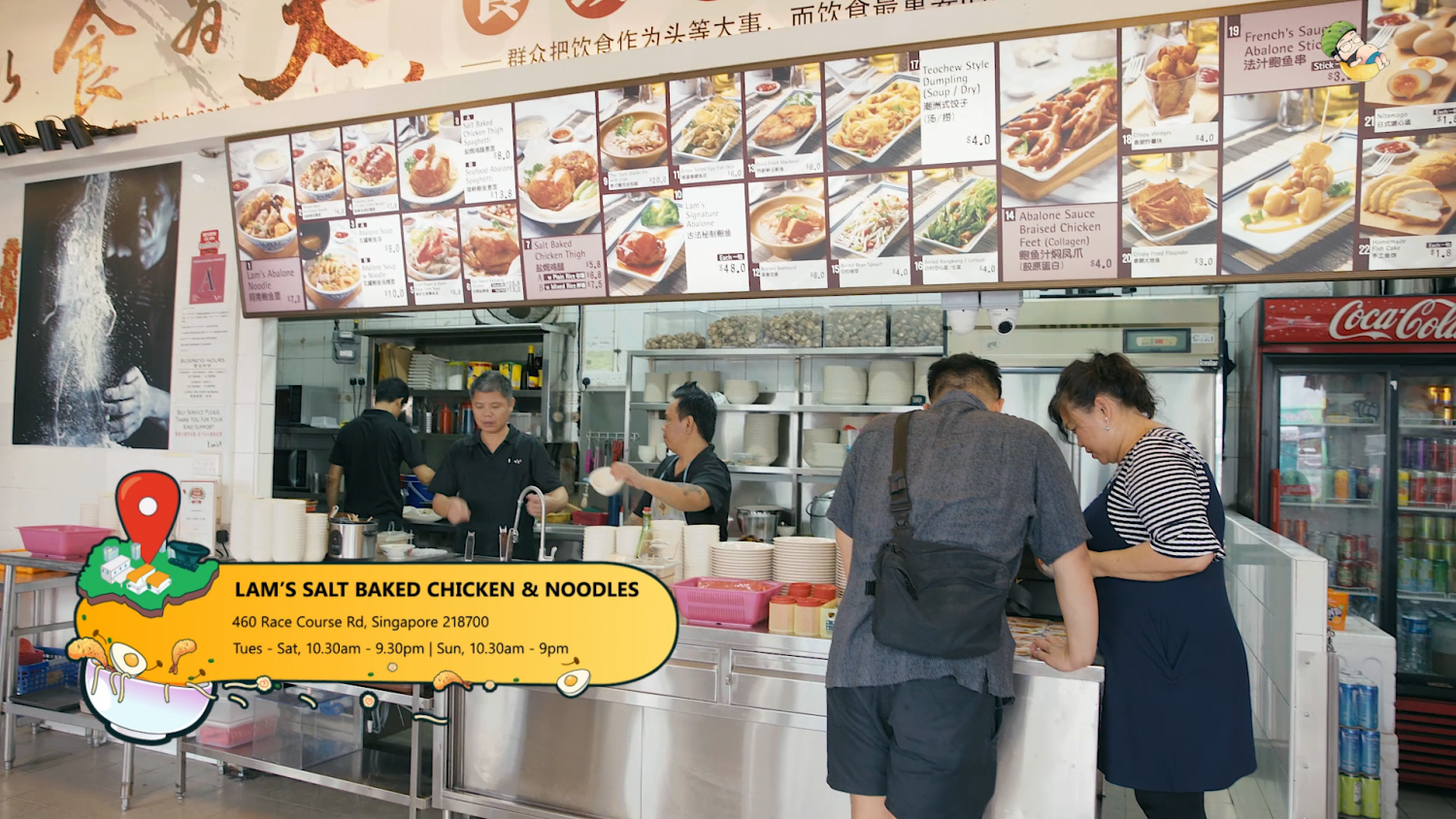 They have an extensive menu of Chinese fusion cuisines, but is best known for its Kampong Salt Baked Chicken and abalone dishes.
Oh no. We are all getting emotional and excited because it's not often do we see a stall selling Salt Baked Chicken in Singapore. In fact, there was actually just one stall which we featured before but it has been closed down! So sad! Thank god we found this gem here today.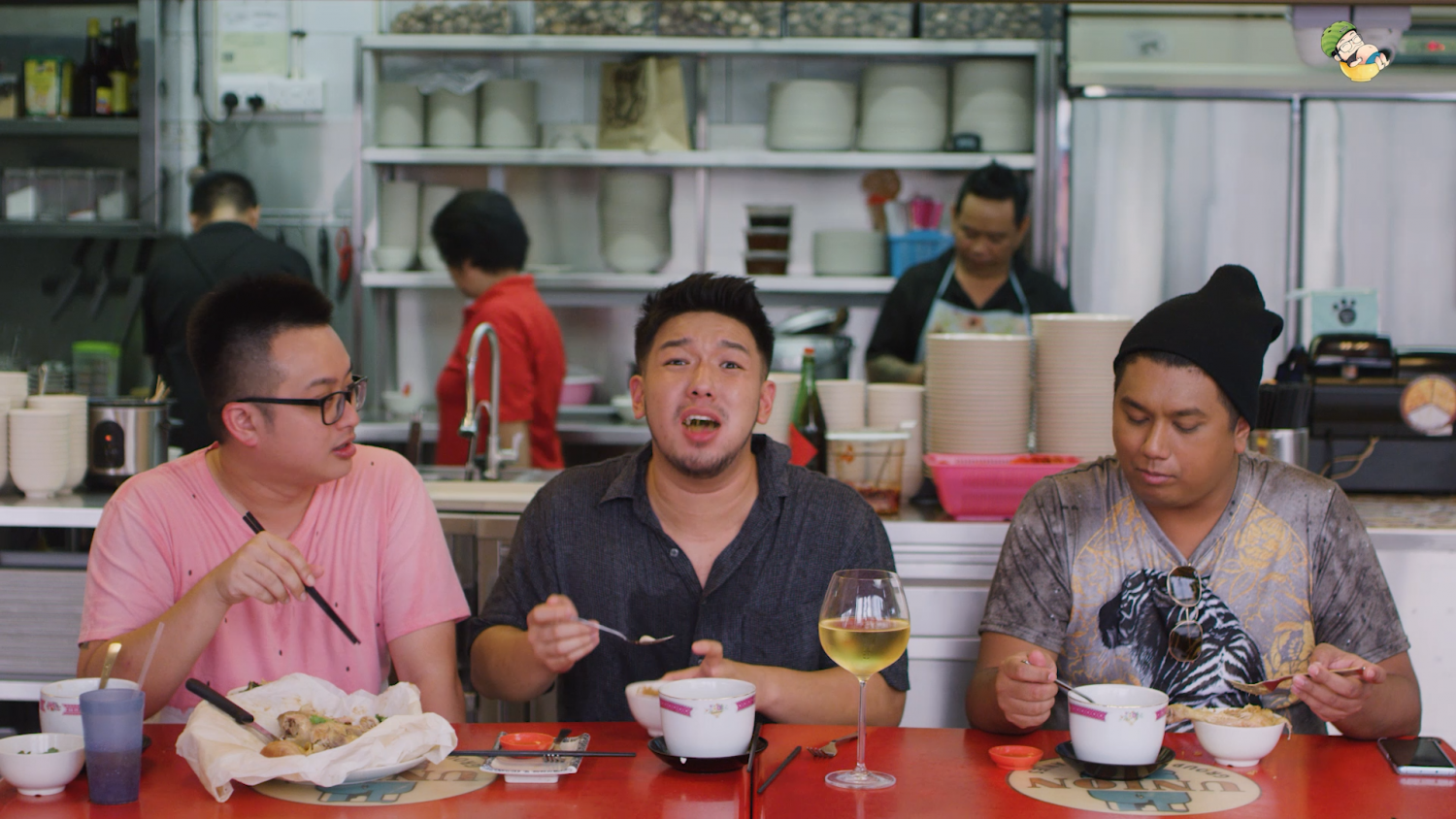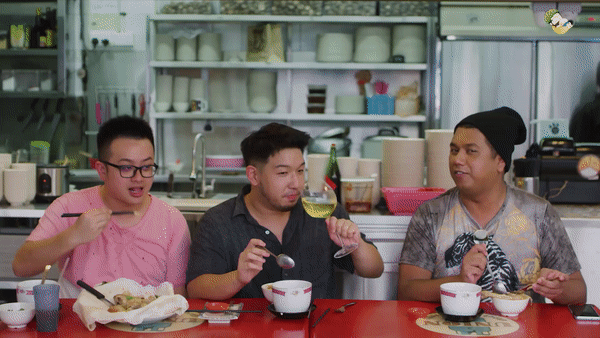 We are finally digging into their famous salted baked chicken. The owner told us that all of their chicken are freshly marinated overnight with Australian coarse sea salt and herbs to lock in the flavours. They are then baked till a golden brown. Looking at this is enough to make us drool!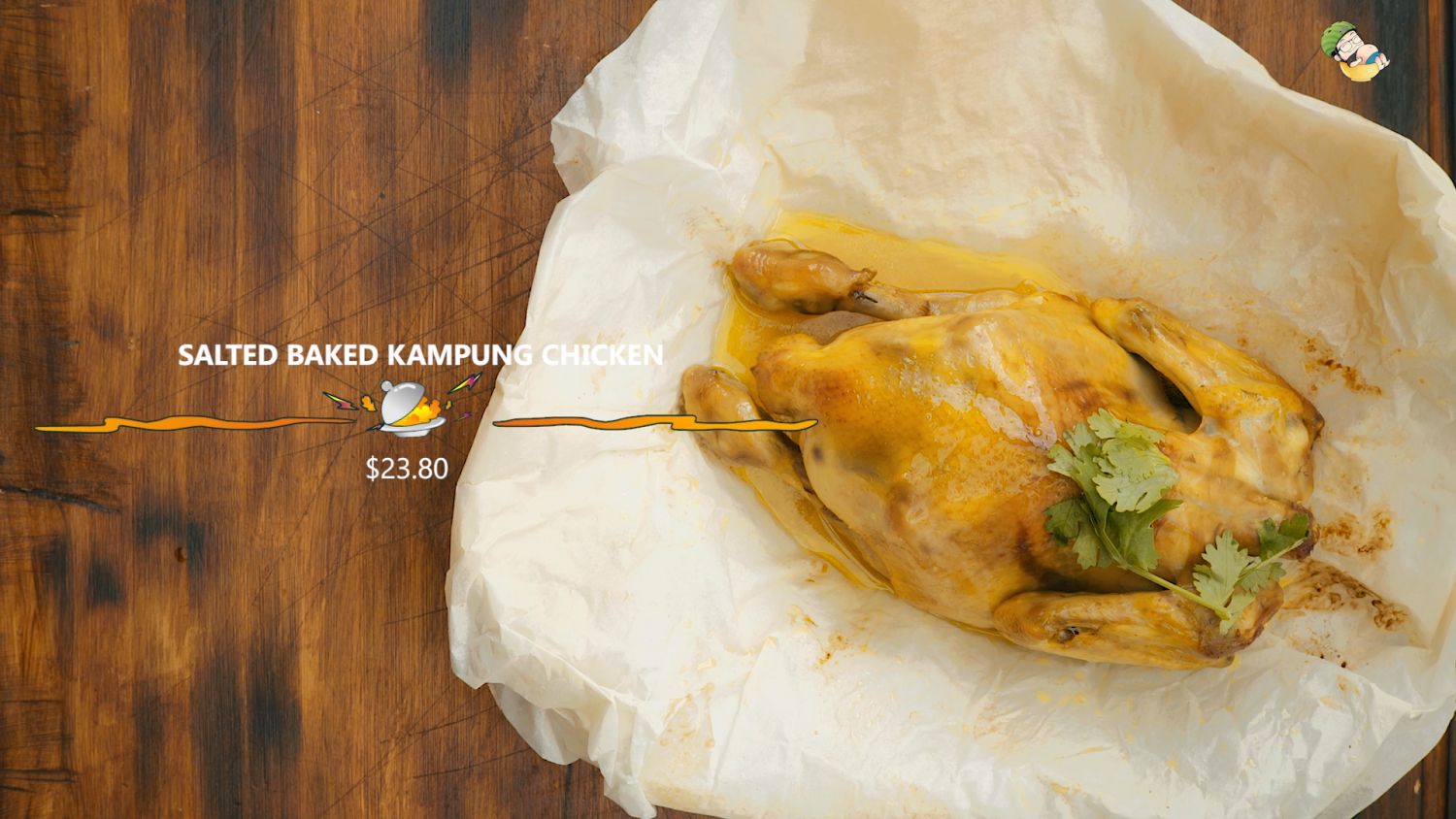 Omg! We love how tender and moist the whole chicken is. The meat literally just falls right off the bone. Wow! And we've got to say the entire chicken is seasoned to perfection and it is really hearty to eat this anytime of the day.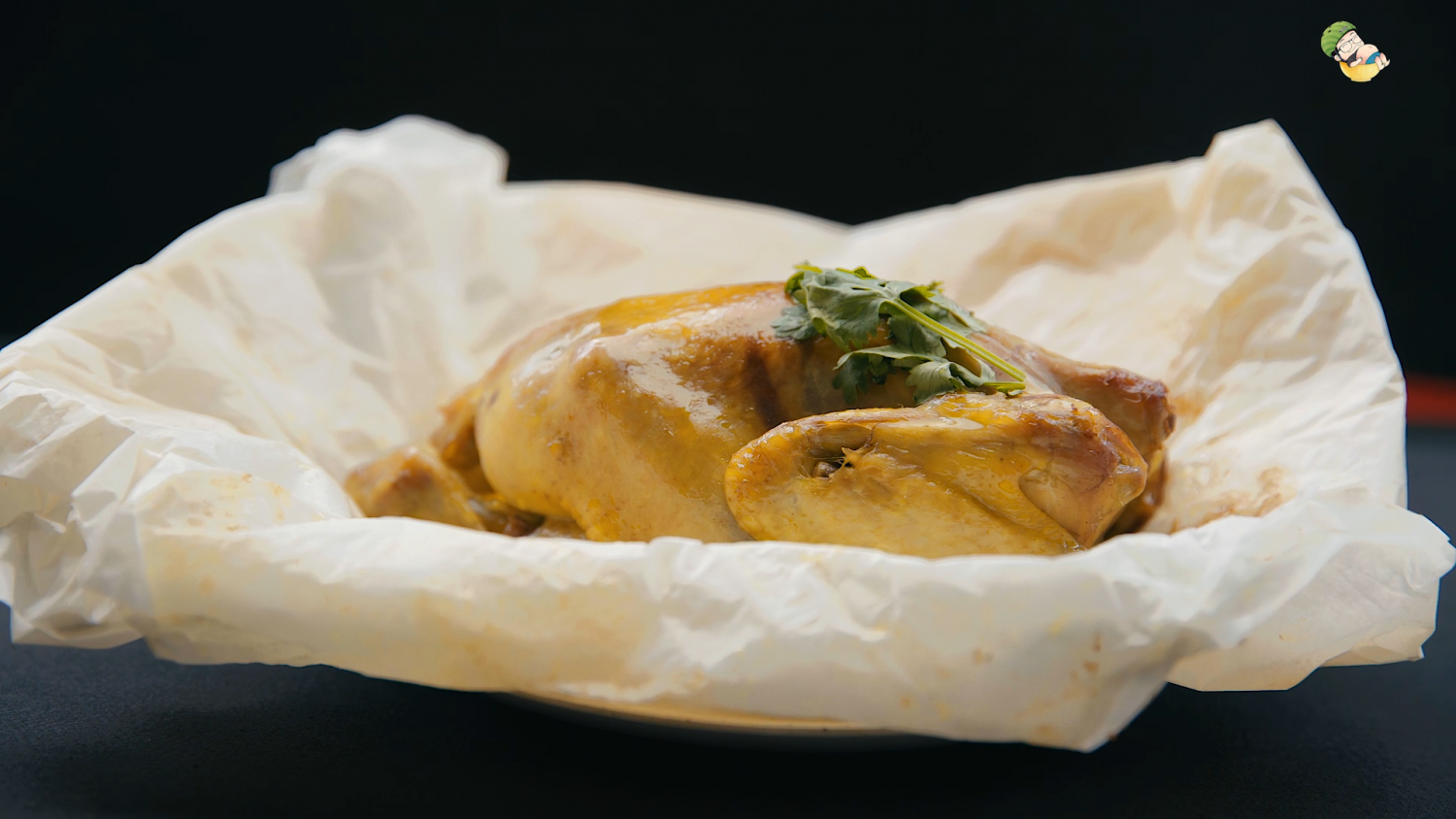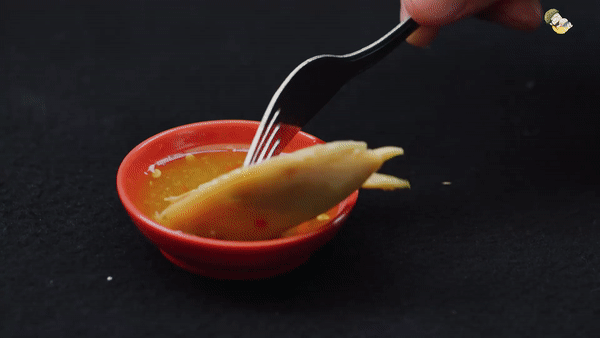 And now to the most delicious part of the chicken, the thigh! There's so much flavour going on in the thigh meat – it taste incredibly smooth and palatable, with the rice soaking up all the juices from the chicken. Delicious!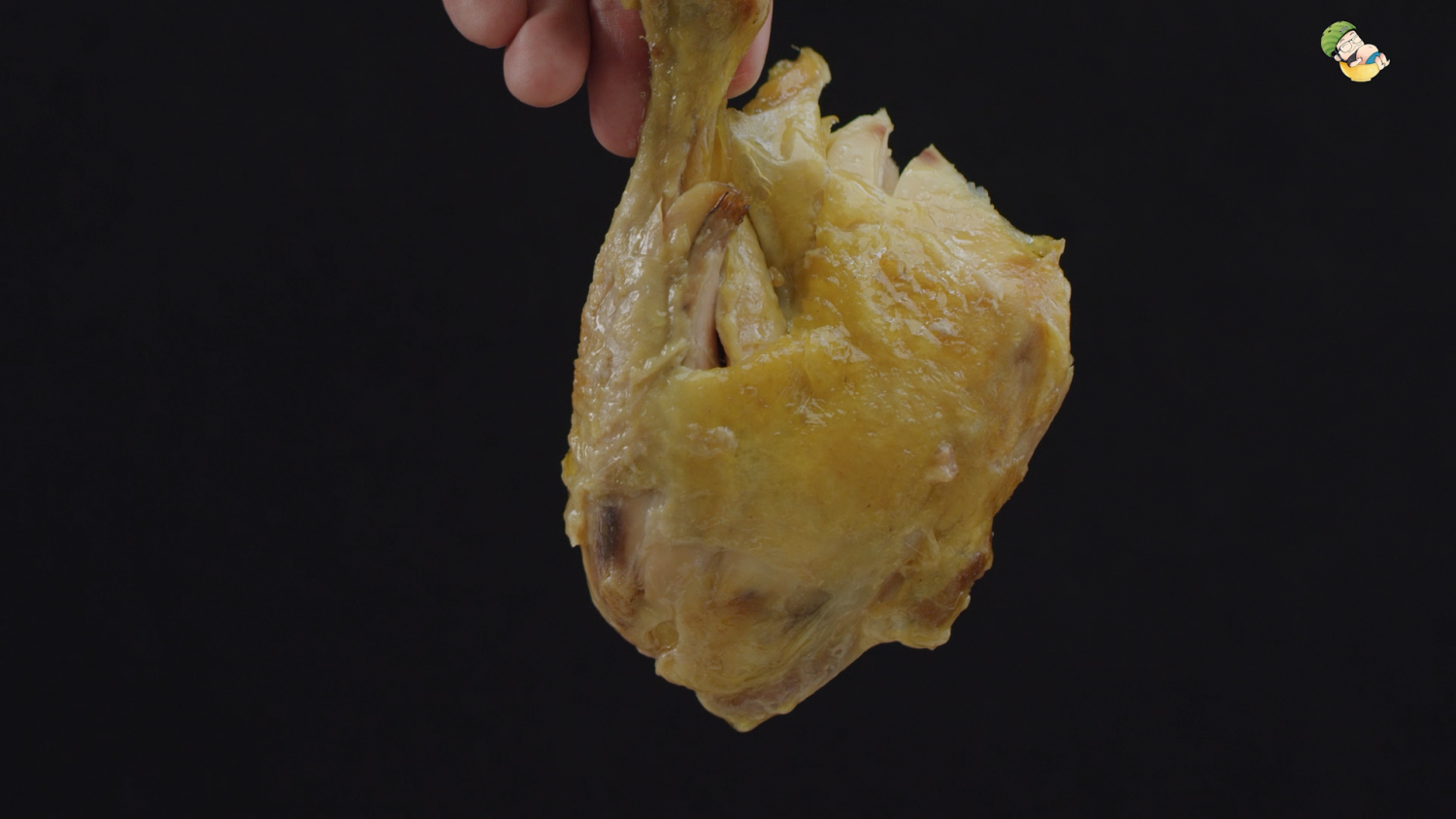 As if eating the chicken isn't good enough already, the owner took this dish to a whole new level with yet another secret ingredient in the form of a Thai-style chili that packs a serious punch! The chili has this garlicky, tangy-like freshness which really complements the saltiness of the chicken. We absolutely love this pairing!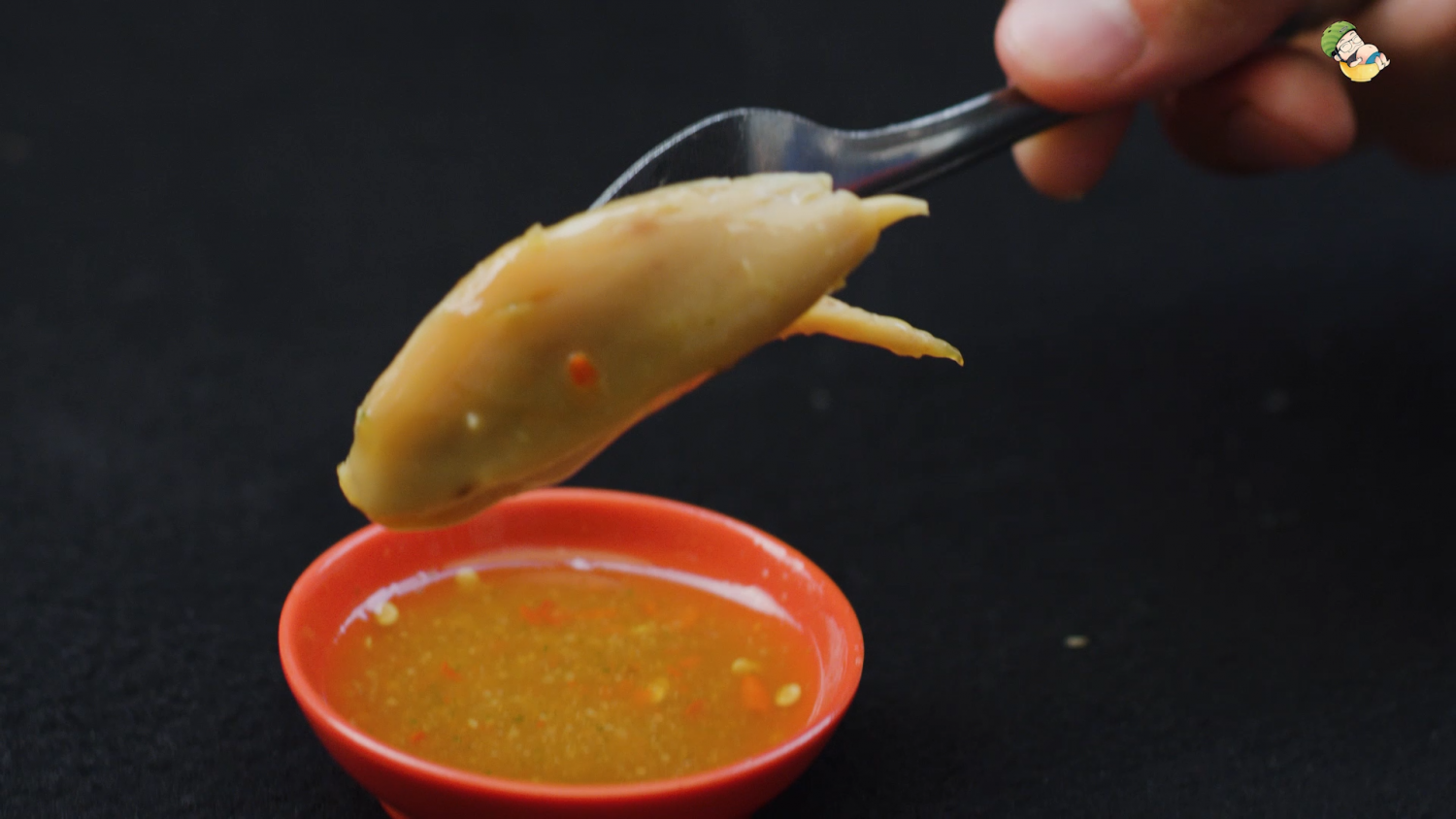 Now get ready for the Pièce De Résistance! The owner wants us to try his new Pork Abalone Soup, which is in fact a 25 years old recipe. And boy are we mind-blown by this dish!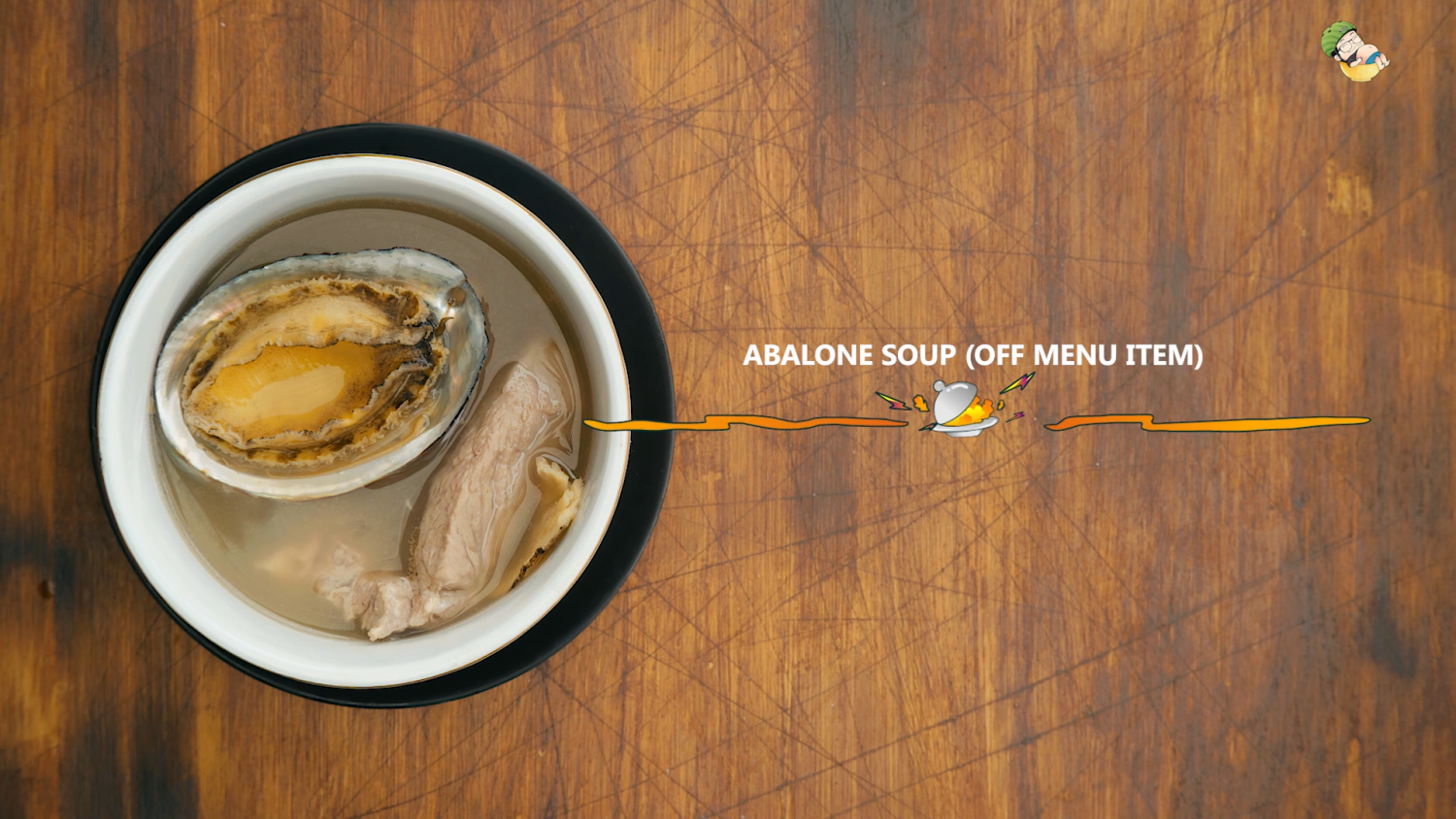 This abalone soup is filled with premium ingredients, noticeably the huge abalone. You can really feel the essence of all the ingredients becoming one.
Look at how big the abalone is! There's also pork ribs, button mushrooms and tofu in this bowl of soup. What a weird combination. But it works!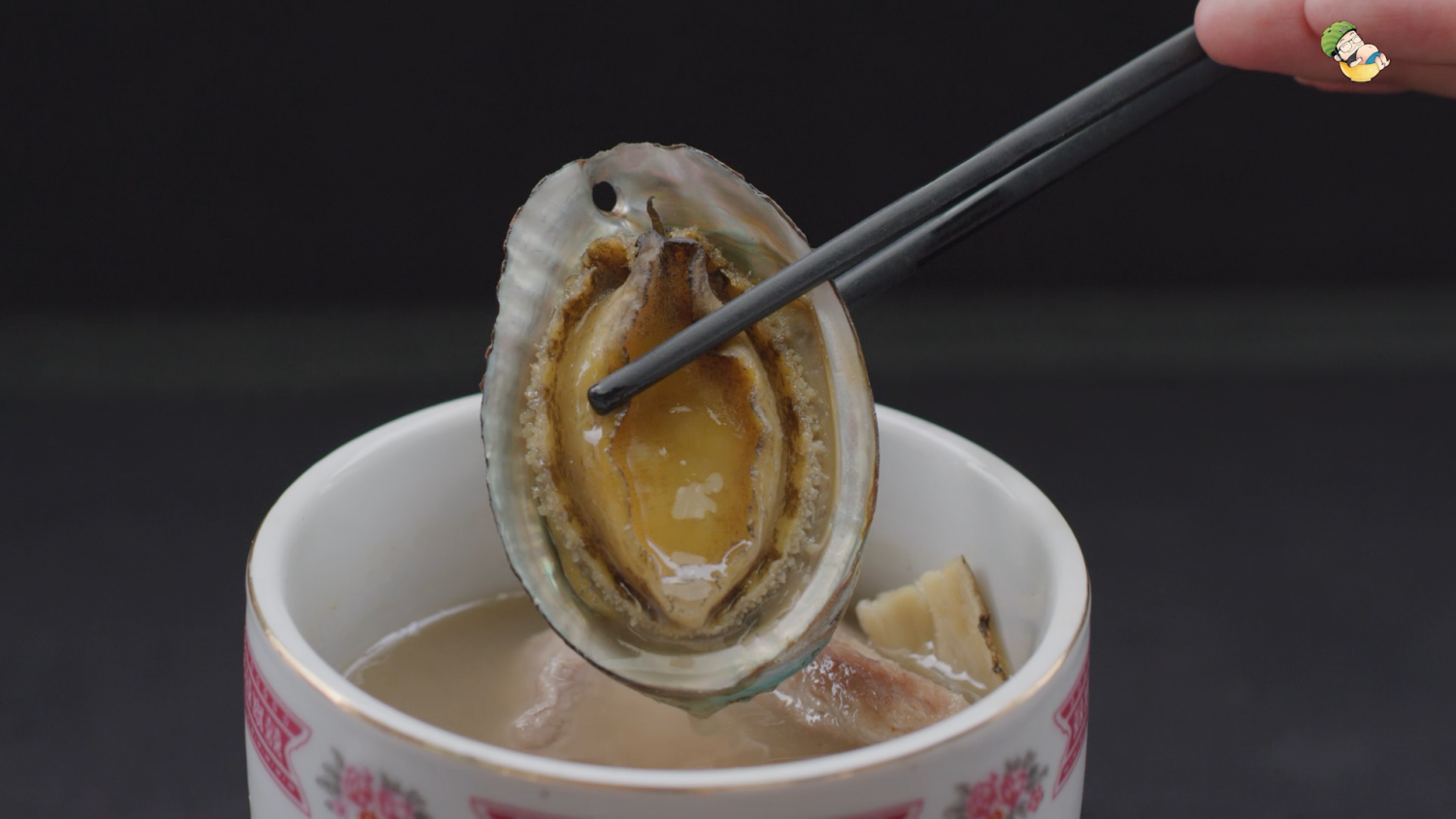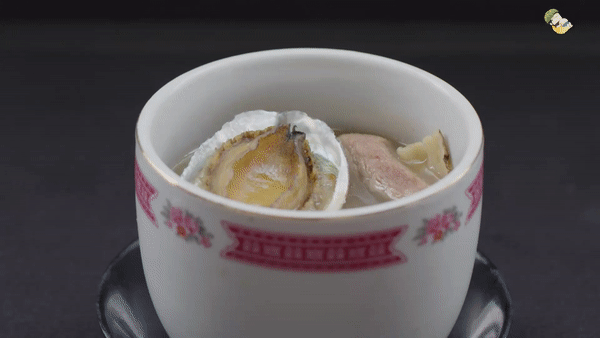 The abalone is still in the damn shell! When was the last time you saw an abalone in a shell?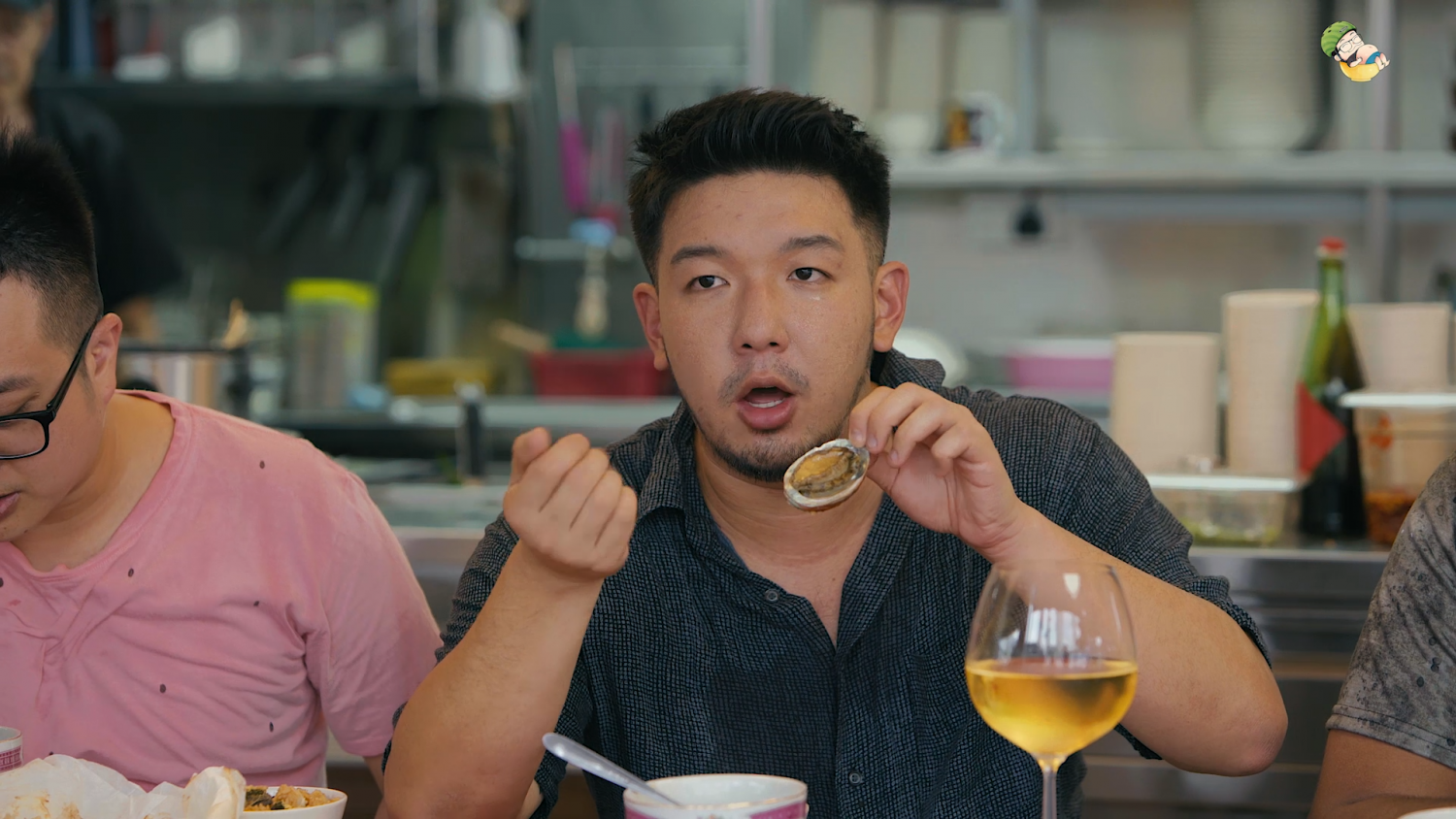 The flavour of the broth is so infused with all the ingredients in one small bowl that we can't help but savor at the sweetness and richness of it all. We are hooked!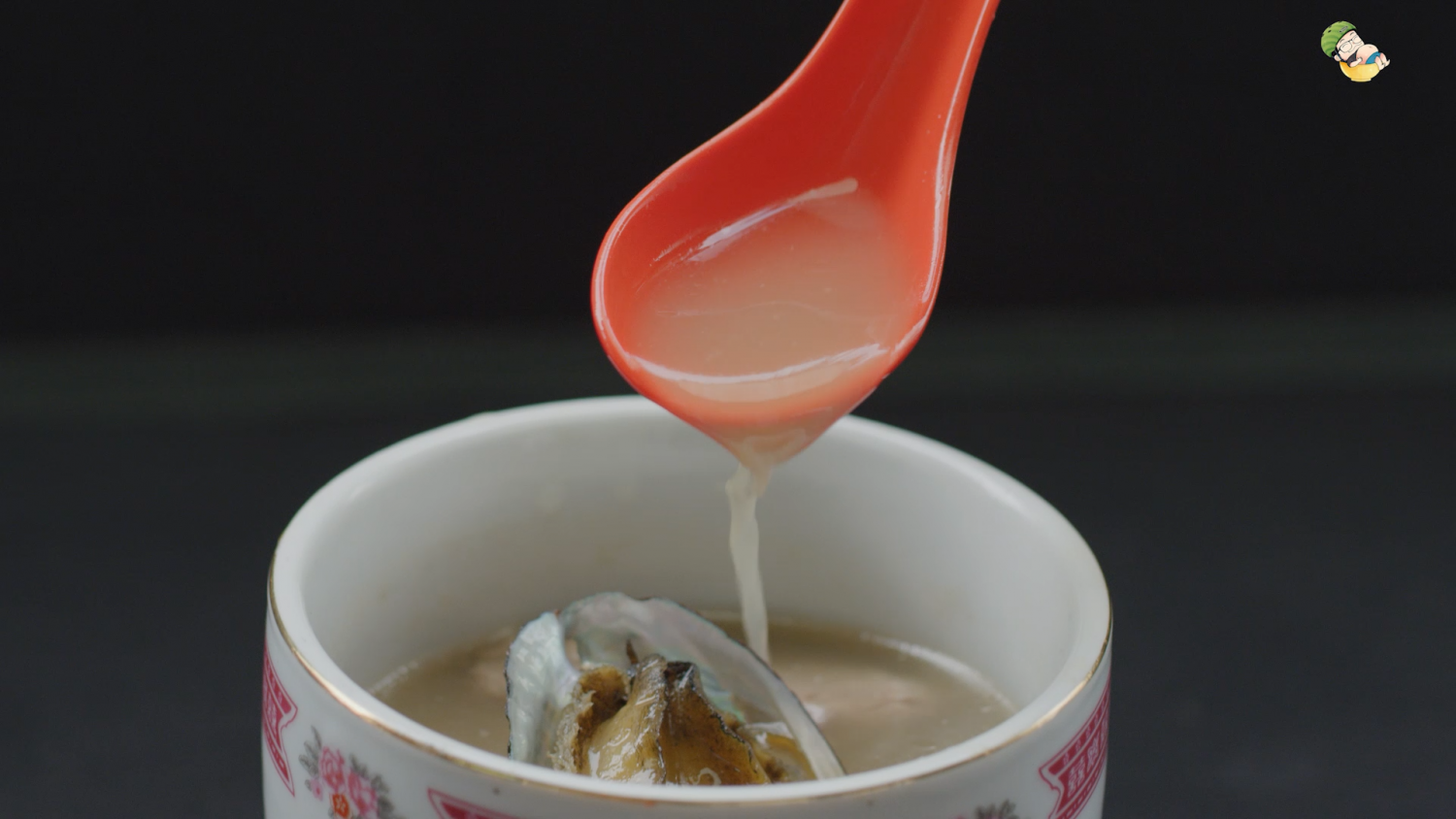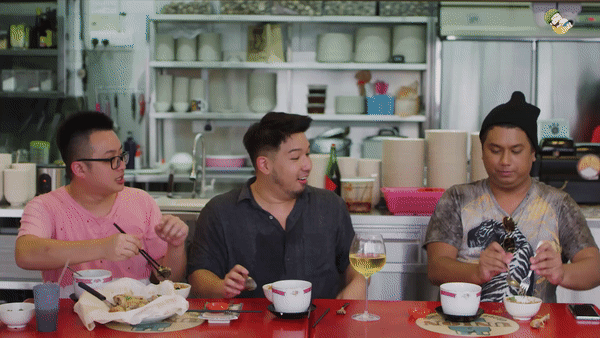 Lam's is hands-down the cream of the crop and is undoubtedly 3 Stars for us! It's Food-King Good alright!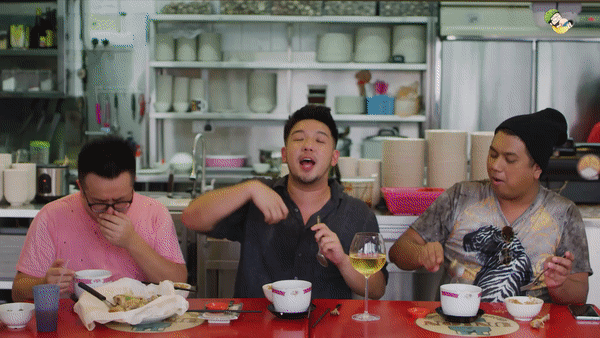 Ratings: 3 Stars, Food King Good!!
LAM'S SALT BAKED CHICKEN & NOODLES

460 Race Course Road, Singapore 218700
Tues – Sat, 10.30AM to 9.30PM | Sun, 10.30AM to 9PM
And here's our Top 3 Picks of the Day!
Ryan's pick – Lam's Salt Baked Chicken
Aiken's pick – Lam's Salt Baked Chicken
Dee's pick – Lam's Salt Baked Chicken
Honorable Mentions – Ah Heng Curry Chicken Bee Hoon Mee
Alright everyone, it's a wrap and we are full to the brim with all the chicken! Hope you guys like our episode today. Before we go, here's a quote from Aiken. Be warned, it doesn't sound nice at all…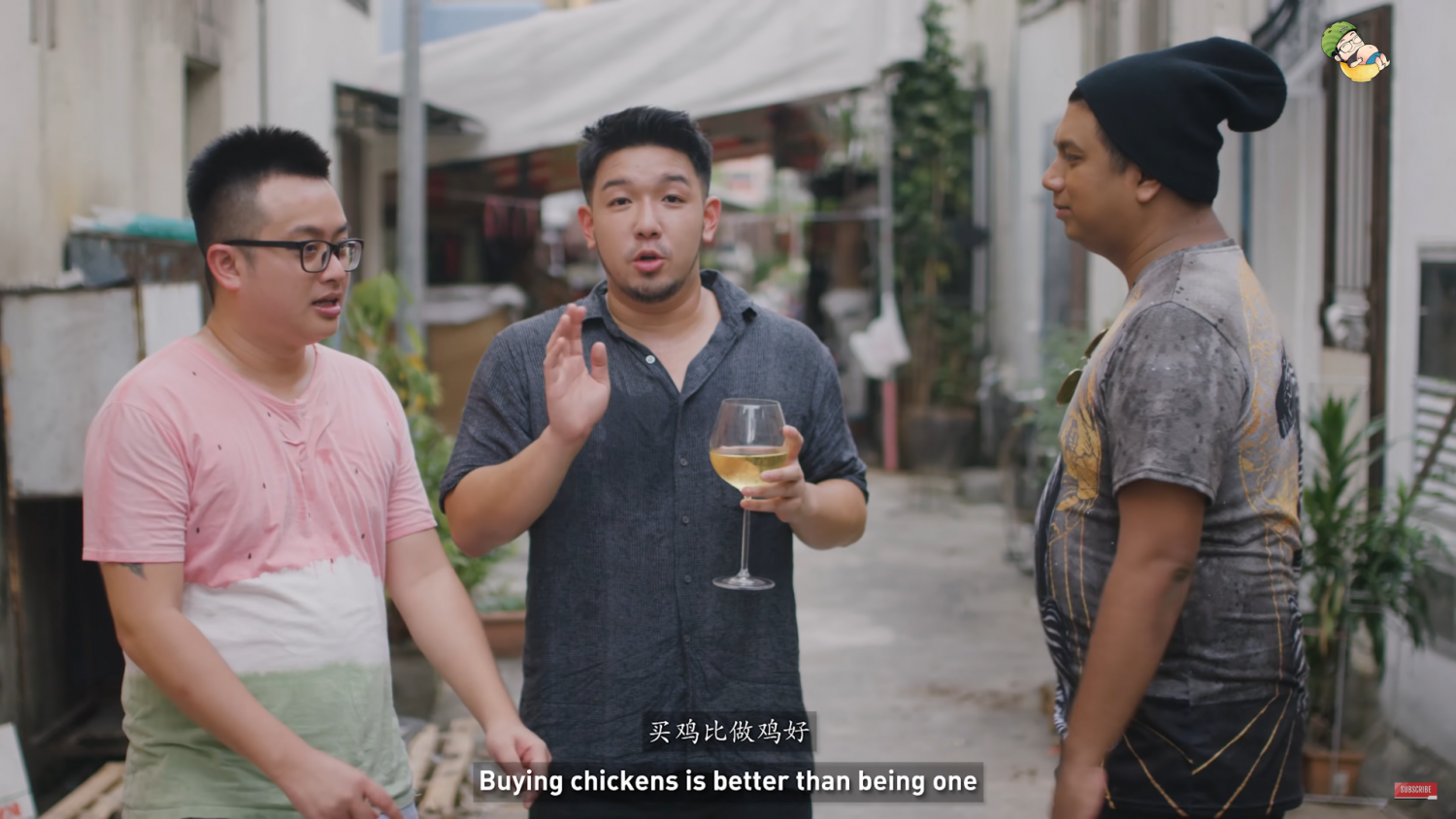 Yup, we told you. We simply cannot…