Hello, it's Friday and that means another episode of… Food King! Today, we are traveling from the East to the West to bring you the the most delectable and affordable hotpots you can find in Singapore. Yes, steamboats are undeniably our national pastime and we simply love gathering everyone to cook and eat together. And we will also be revealing one of Sylvia's favorite hotpot places which she kept a secret for a long long time… until now. What a sacrifice. We cannot wait… Let's go!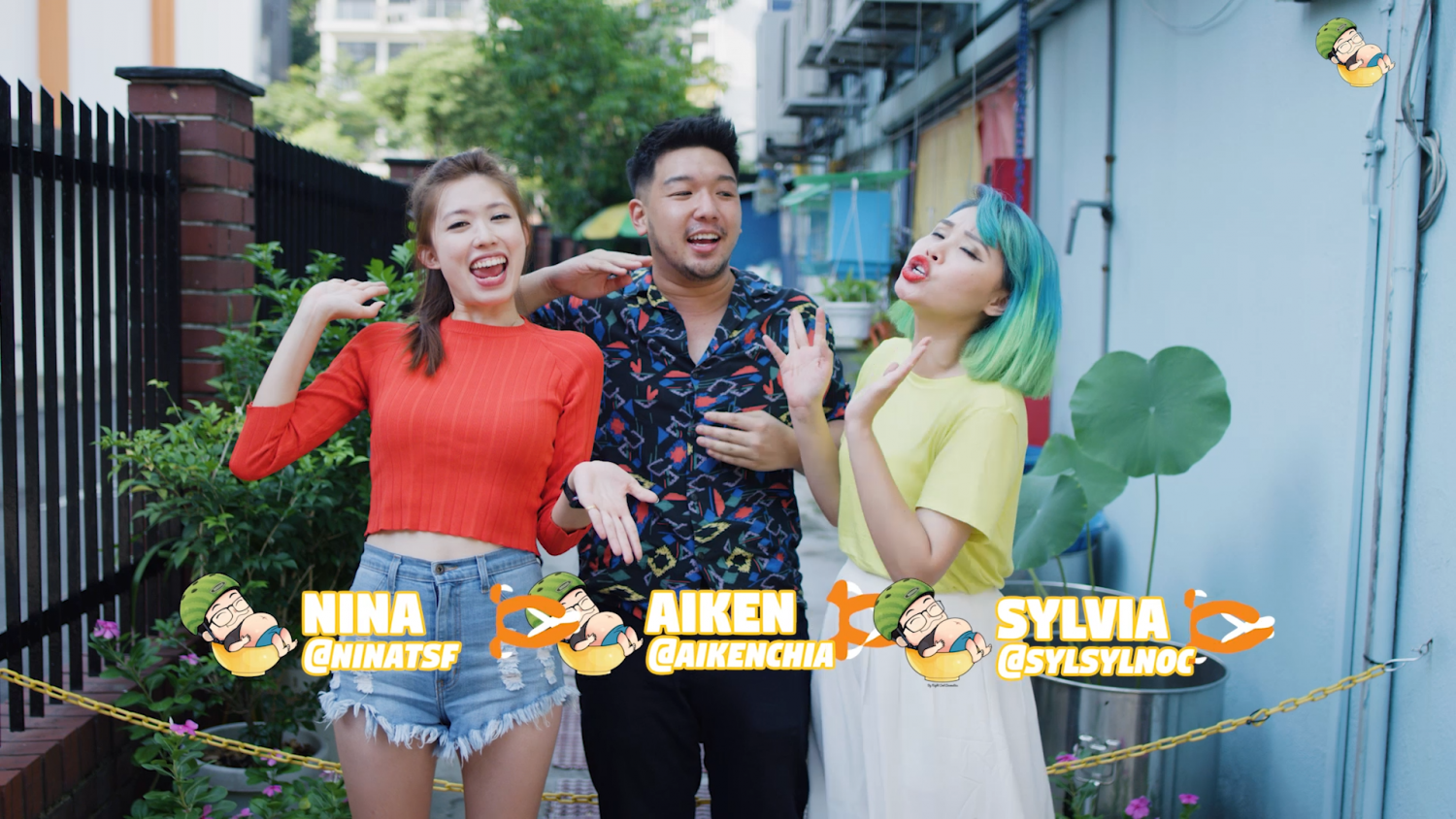 Right now, we are here at Hotpot Heroes, Singapore's first martial arts themed hotpot restaurant situated in Tanjong Katong.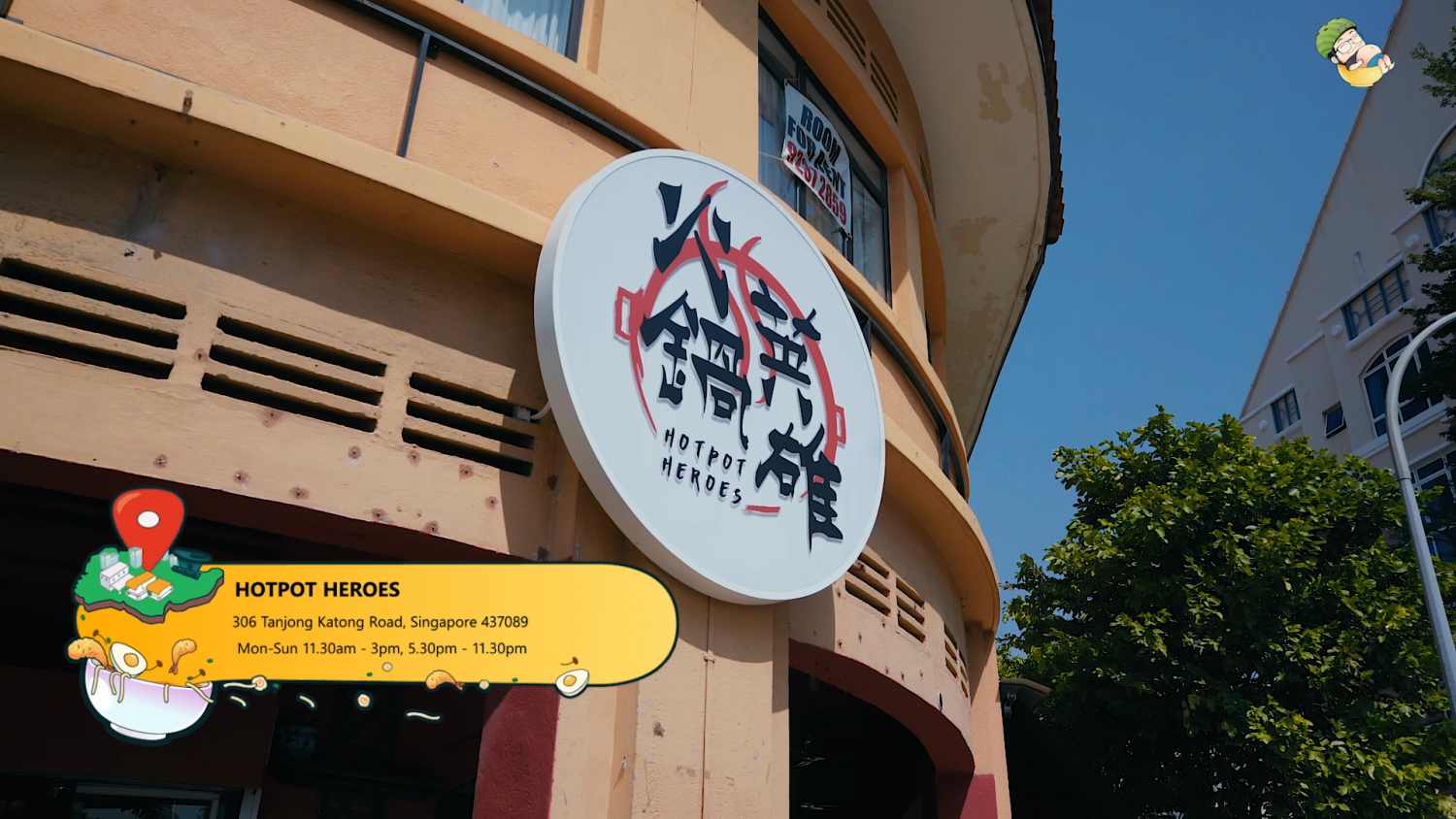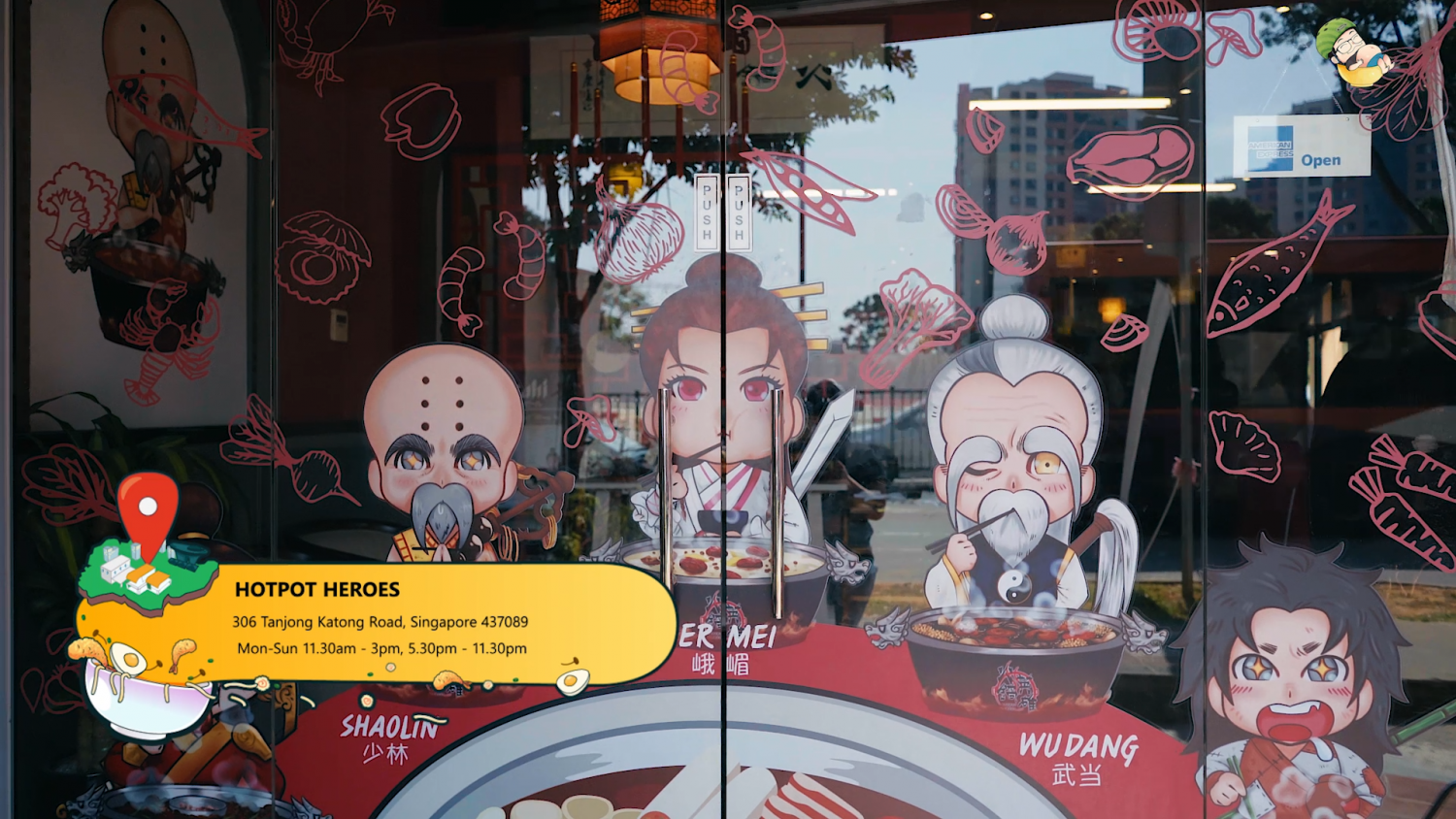 Oh wow, looks like we've just stepped into Ancient China, where red lattice window decor, traditional Chinese trinkets and elaborate serving trays fill the entire room. Reminiscent of an old-school Chinese tavern!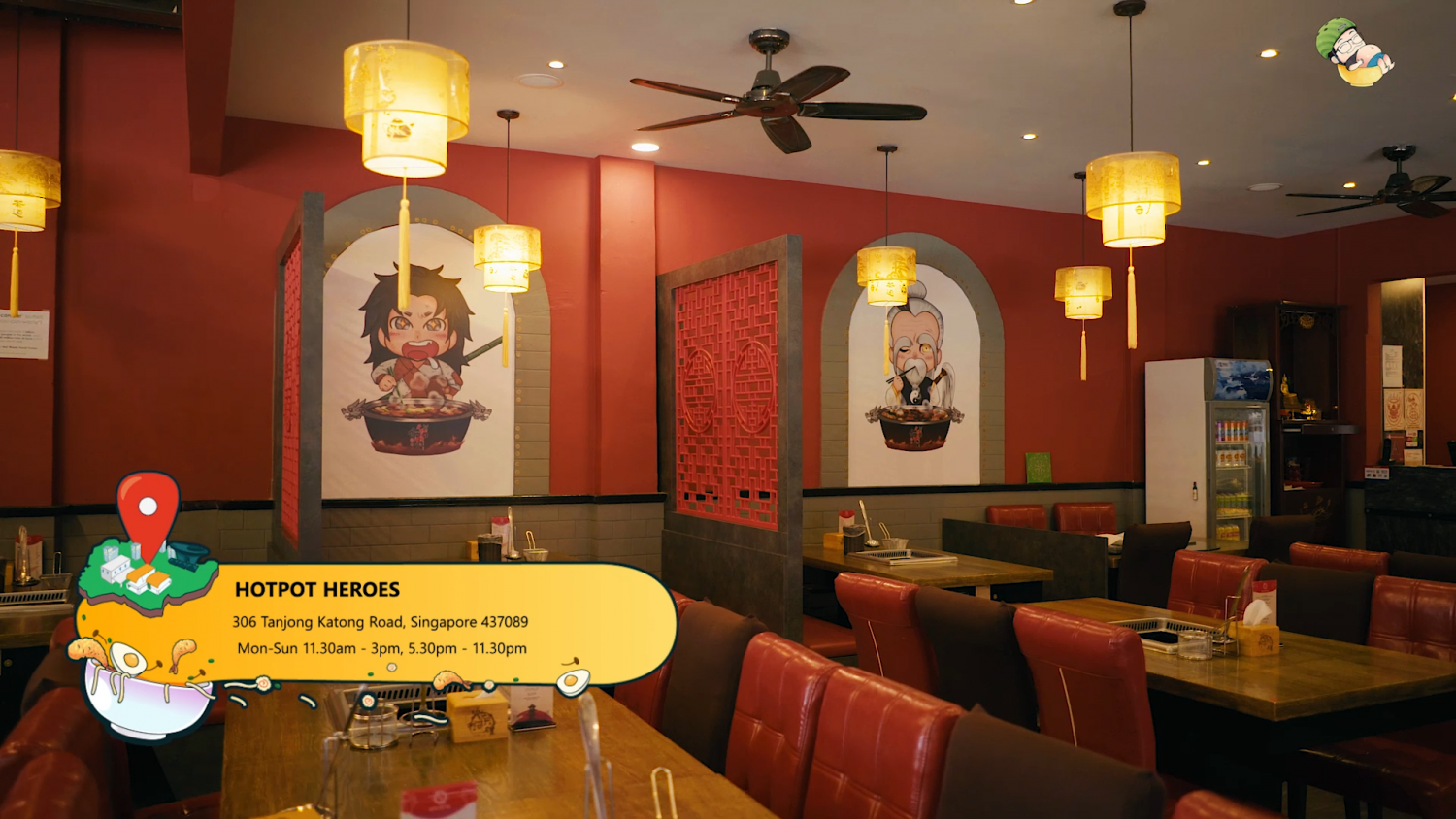 Lucky we are fully prepared! We are a thing of beauty, isn't it?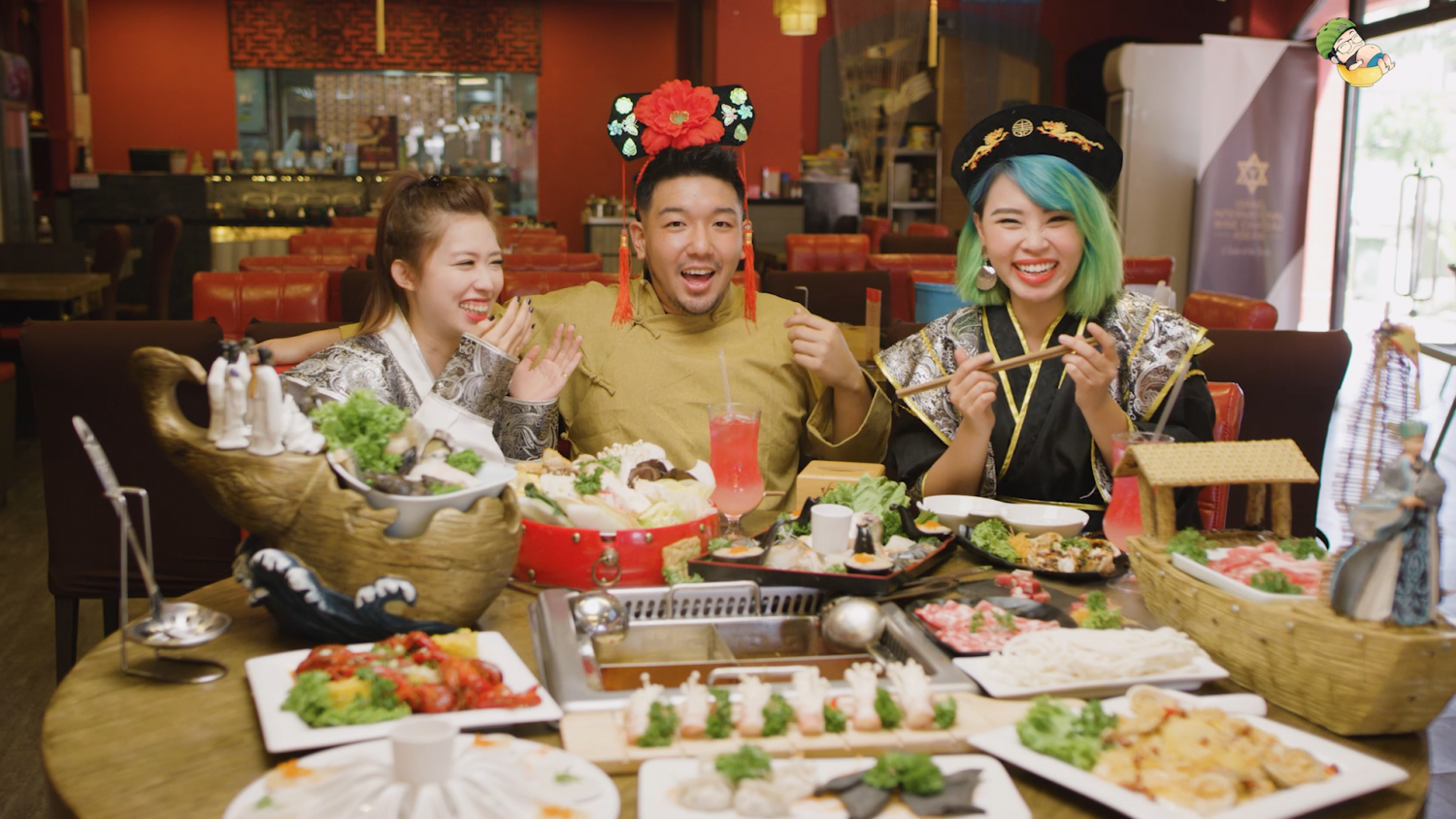 Besides the exciting ambience and pretty costumes, Hotpot Heroes offers an array of dishes and broths to suit everyone's taste buds.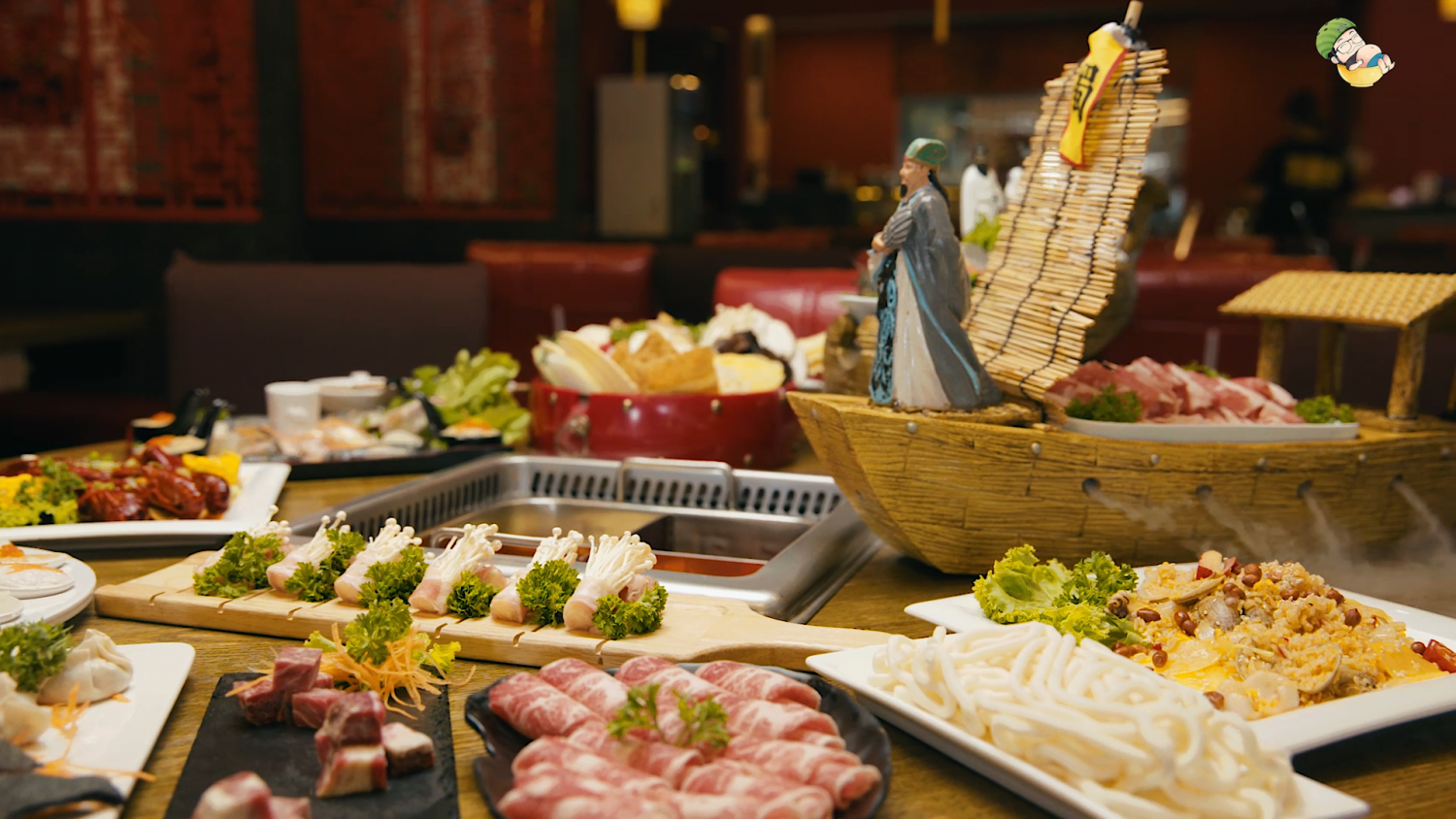 We are blown away by the variety of interesting dishes and condiments you can choose here!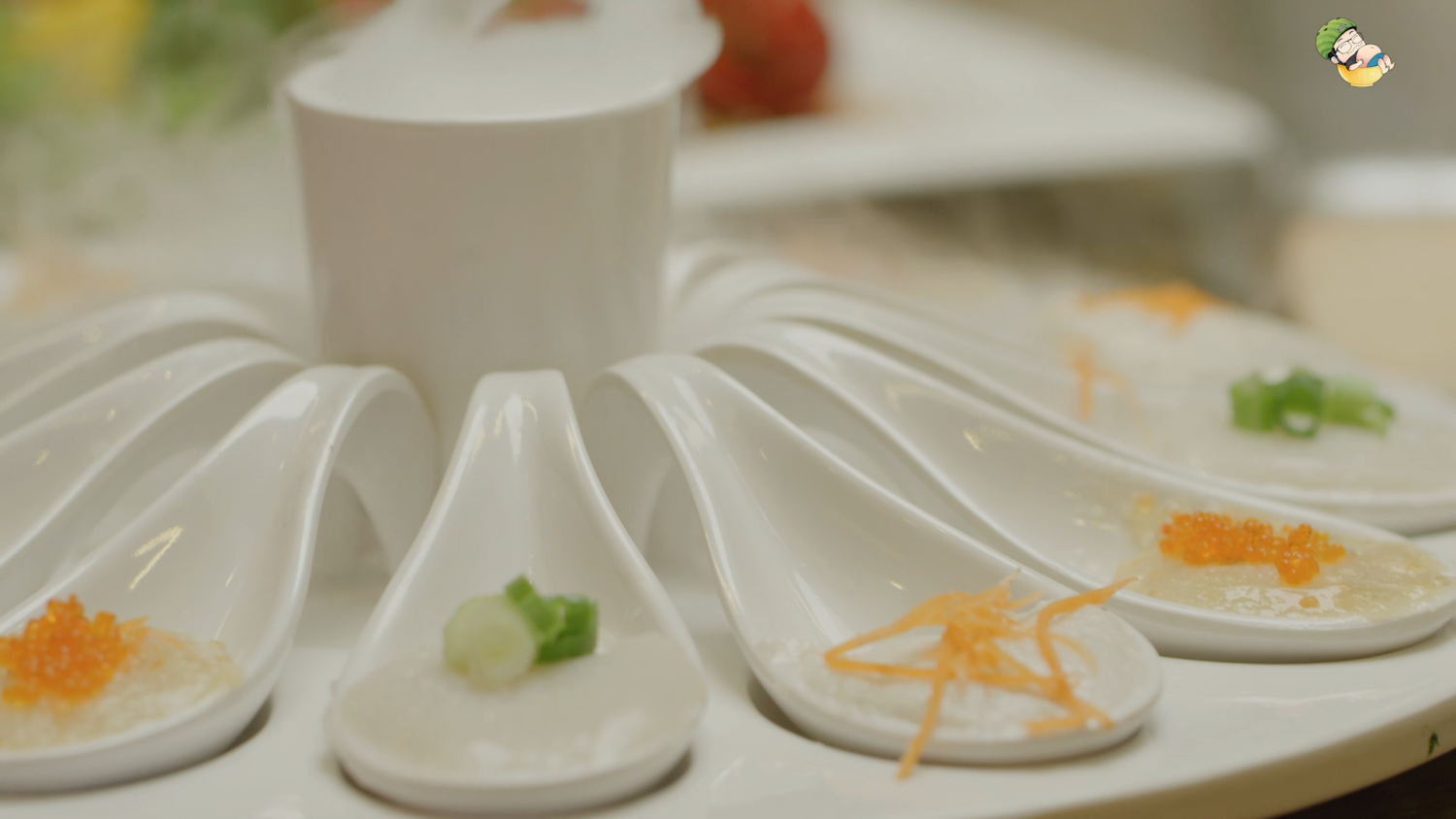 Take the Langoustine for example. This dish is just one of the National Day Specials for everyone to commemorate our nation's birthday.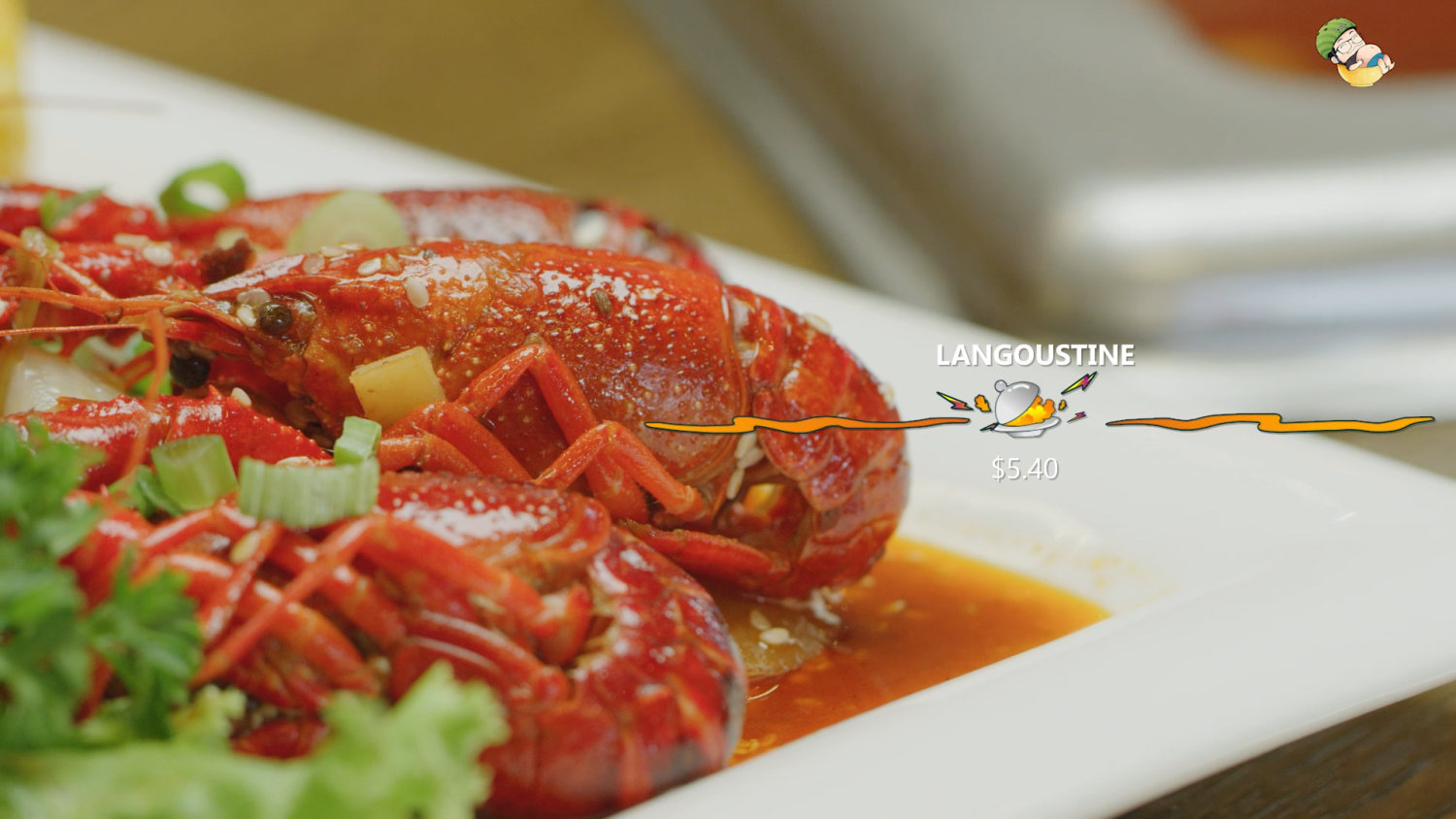 In case you are wondering, Langoustines, also known as Norway Lobsters are actually smaller versions of lobsters that resembles a cross between a prawn and crayfish. They are considered a luxury delicacy that's quite hard to find.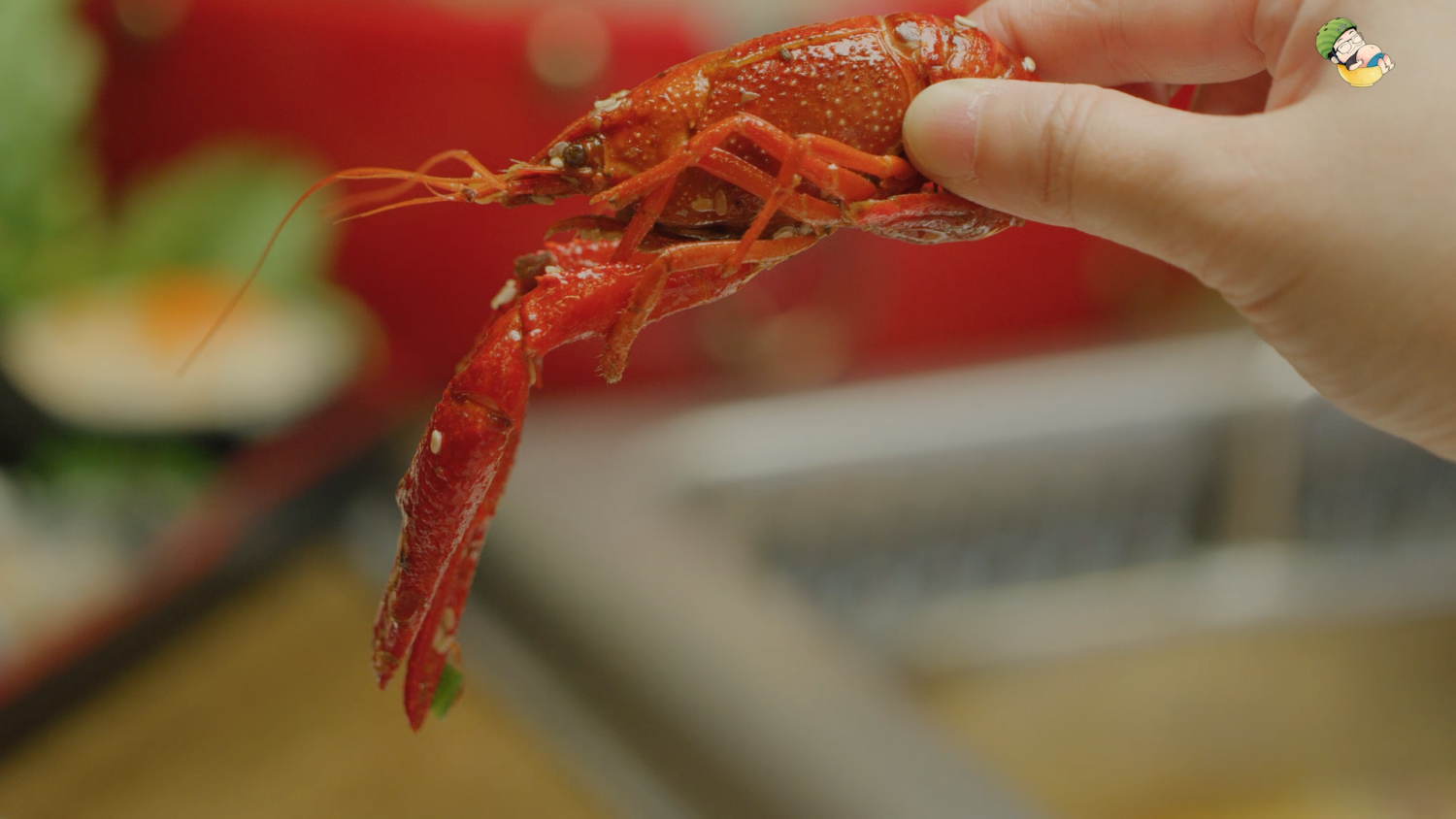 We like how sweet and juicy the meat is despite the small size of the lobster after removing the shell. There is a spicy kick of mala flavors thanks to the sauce in which the Langoustine is fried with. Sucking on the head with the shell on is oh-so-satisfying!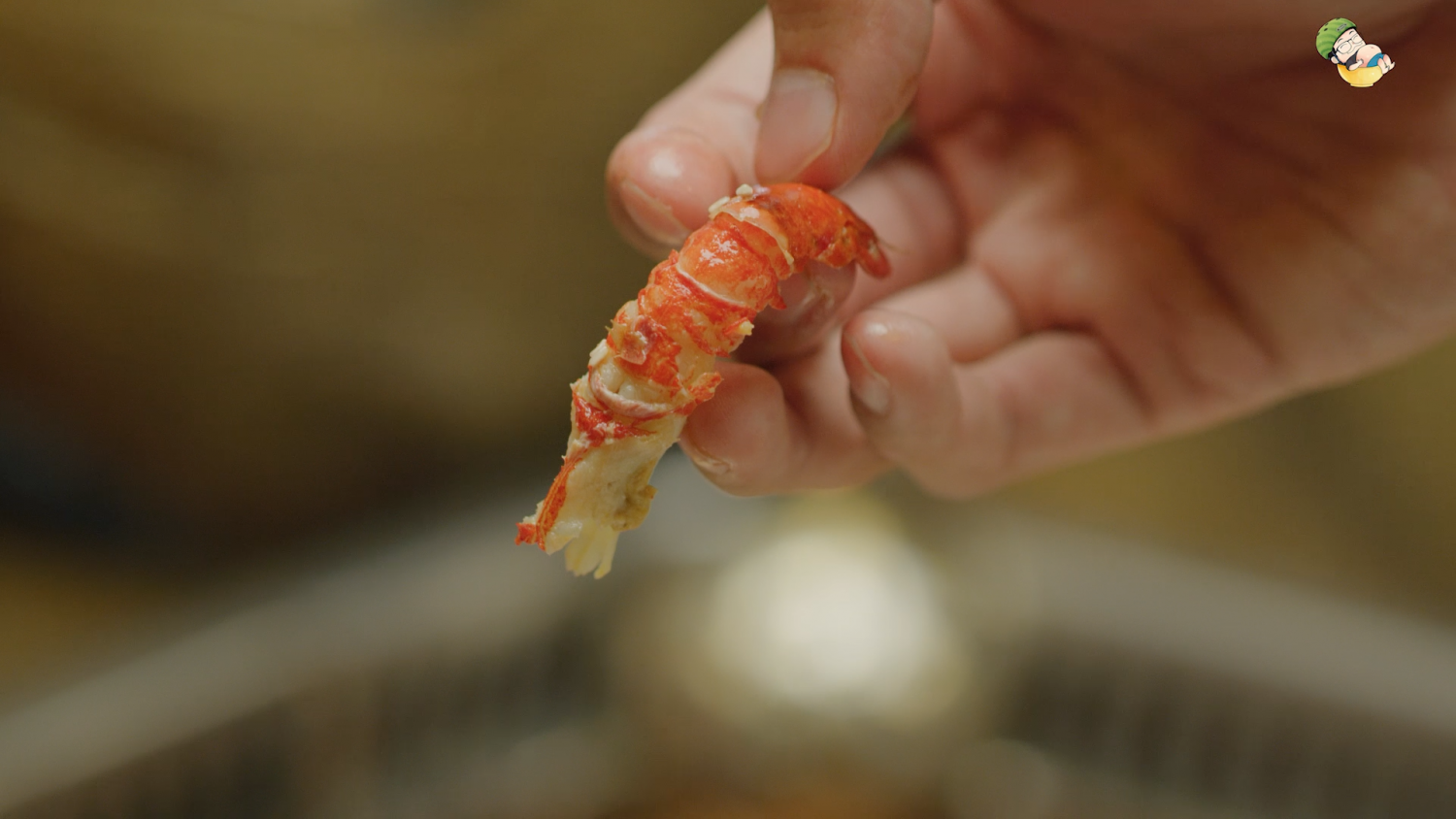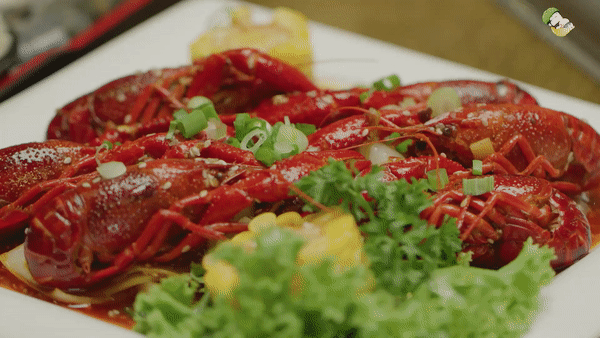 Next up let's try the soups here. They have 5 different broths to choose from – Beauty Collagen Broth, Beauty Tomato Broth, Mushroom Broth, Sichuan Spicy Broth and Chong Qing Traditional Spicy Broth. However, we won't be trying the standard collagen soup this time round because Hotpot Heroes has just released a new flavor and we are going to try it today.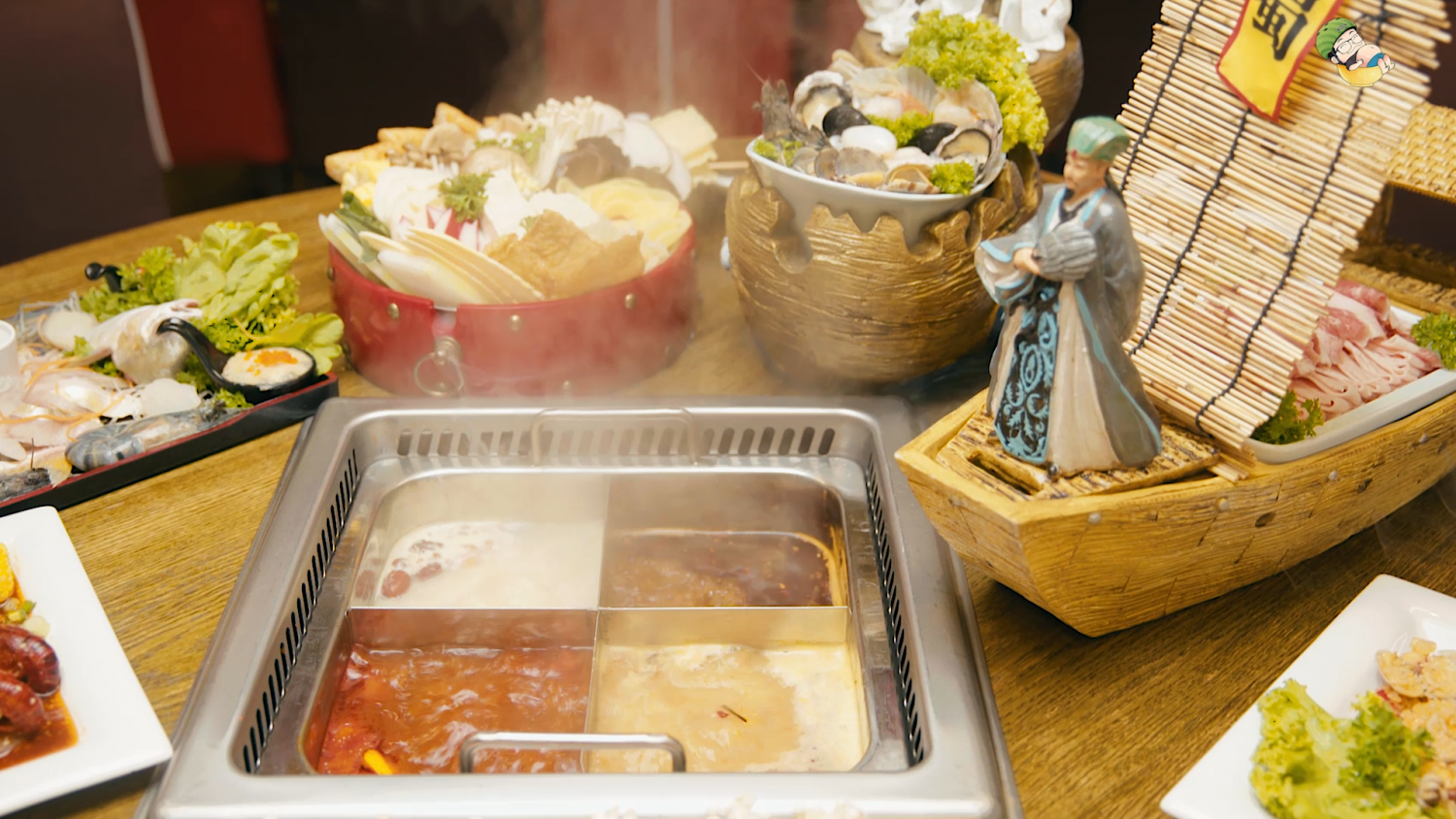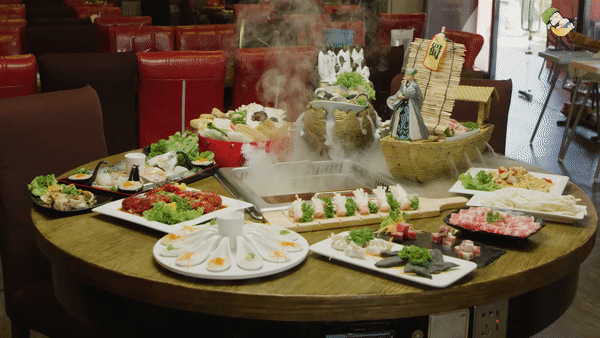 So what we have here is the Mala Collagen Soup, which is actually a unique combination of both the hot, spicy Mala Broth and the nourishing, rich Beauty Collagen Broth all in one.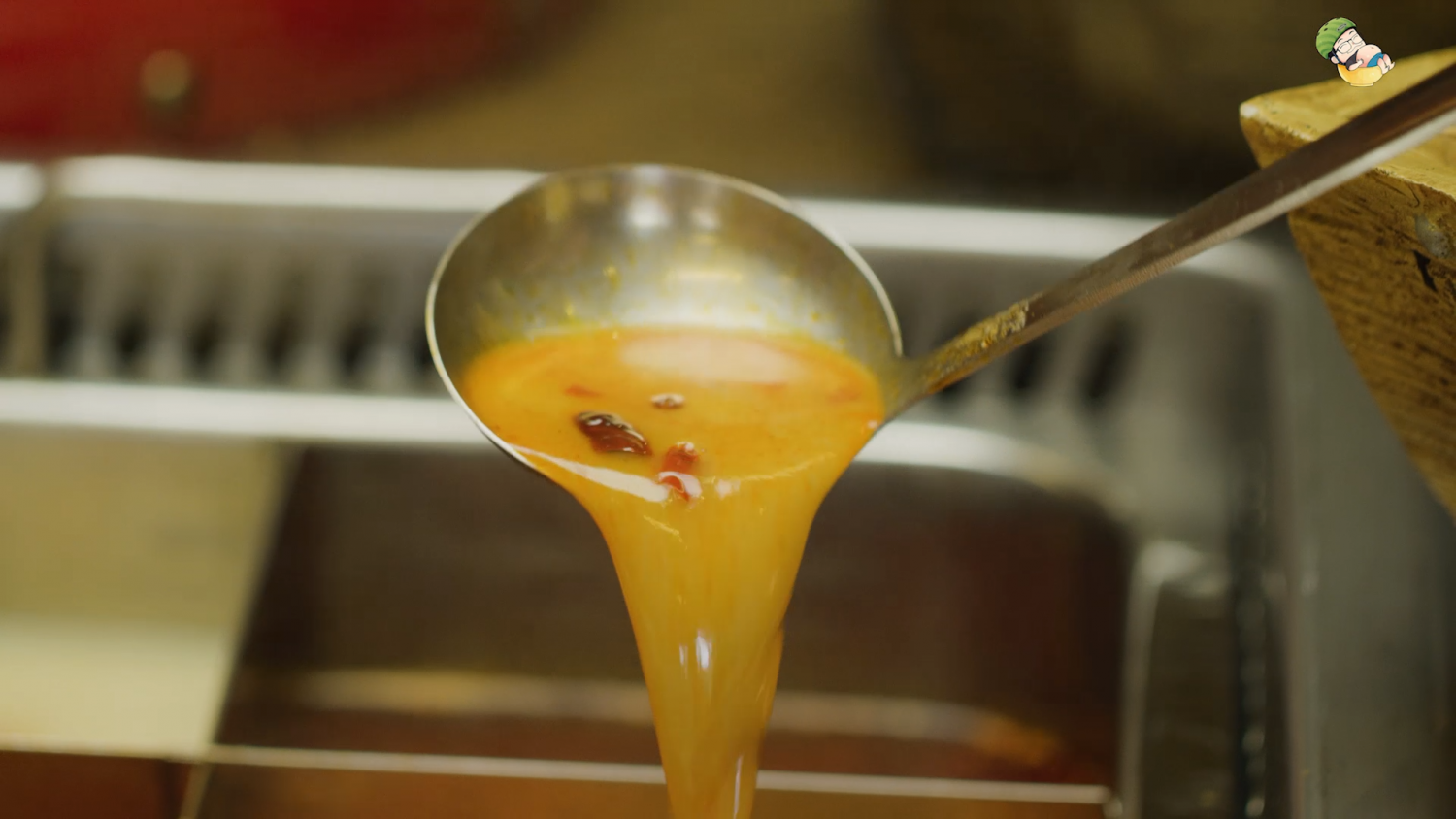 We love how they combine both popular broths into something so perfect. This soup is not as heavy and thick as we expected. The texture is surprisingly light with a good blend of savory collagen with the spicy mala oil in it. This definitely beats any other mala soup out there. Delicious!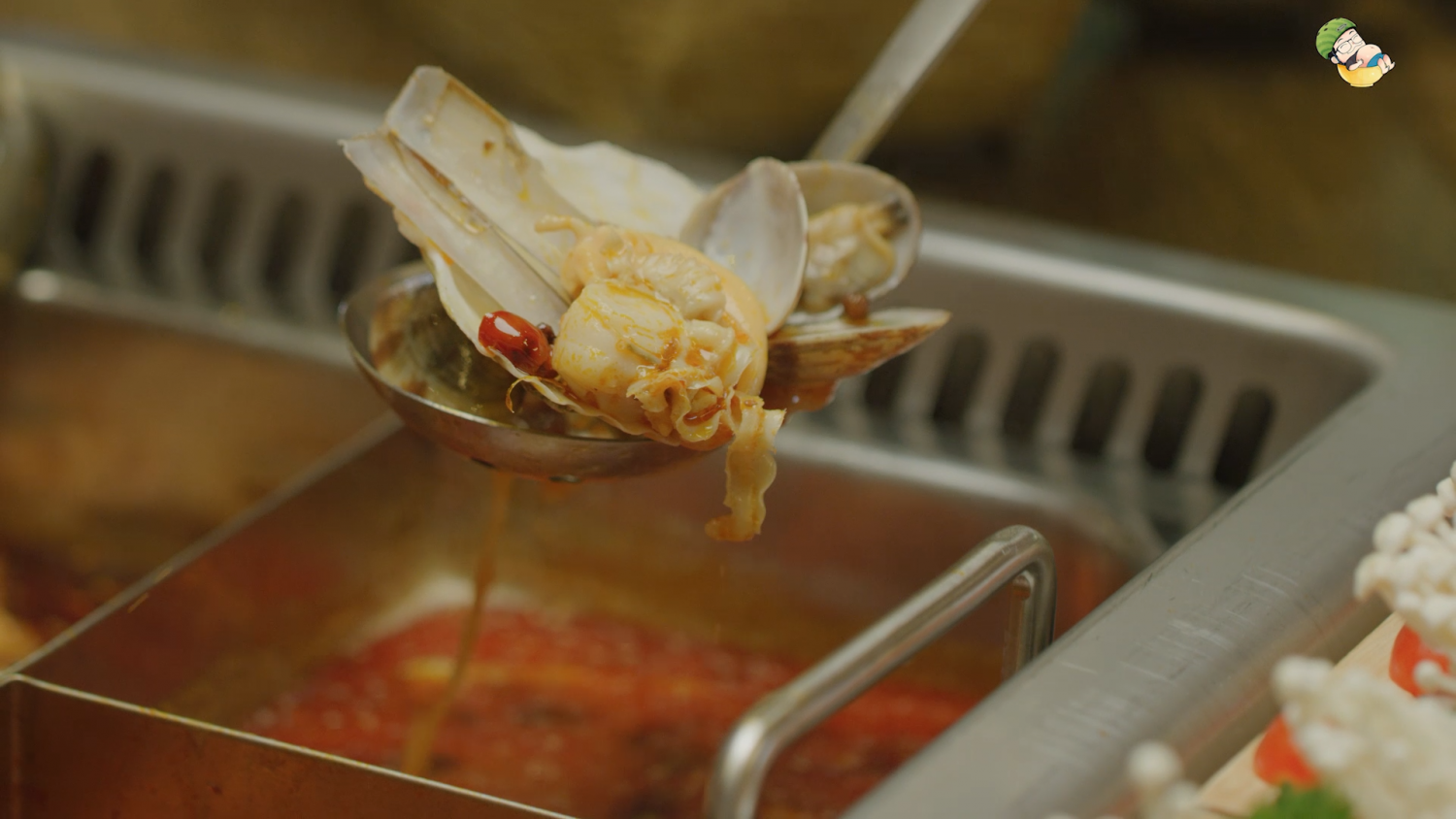 The next signature dish we are going to try is their Pork Dumpling with Heroes Sauce. This is very similar to the Spicy Wanton in Red Oil versions commonly found in most Sichuan restaurants. It is typically a dish where they boil the handmade pork dumplings and cover them in garnishes and chilli oil.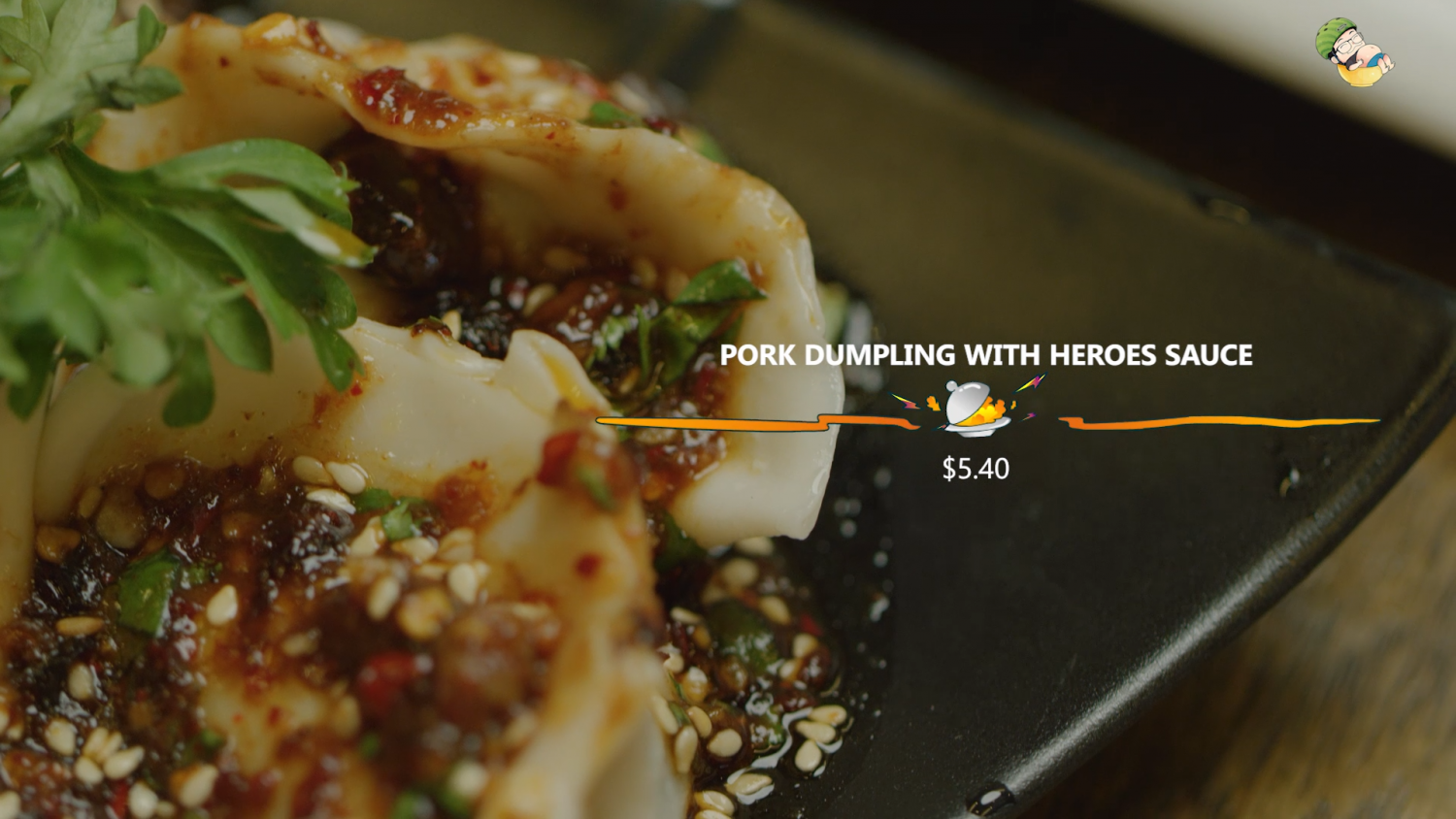 We've got to say we are super impressed with this version – the chilli is da bombz man! A lot of places we been to uses chilli that's too oily and flavorless. However this one here is so savory and palatable, with a hint of sweetness and spiciness rolled into one. The dumpling is also filled with a good mouthful of meat wrapped inside the skin. Yummy!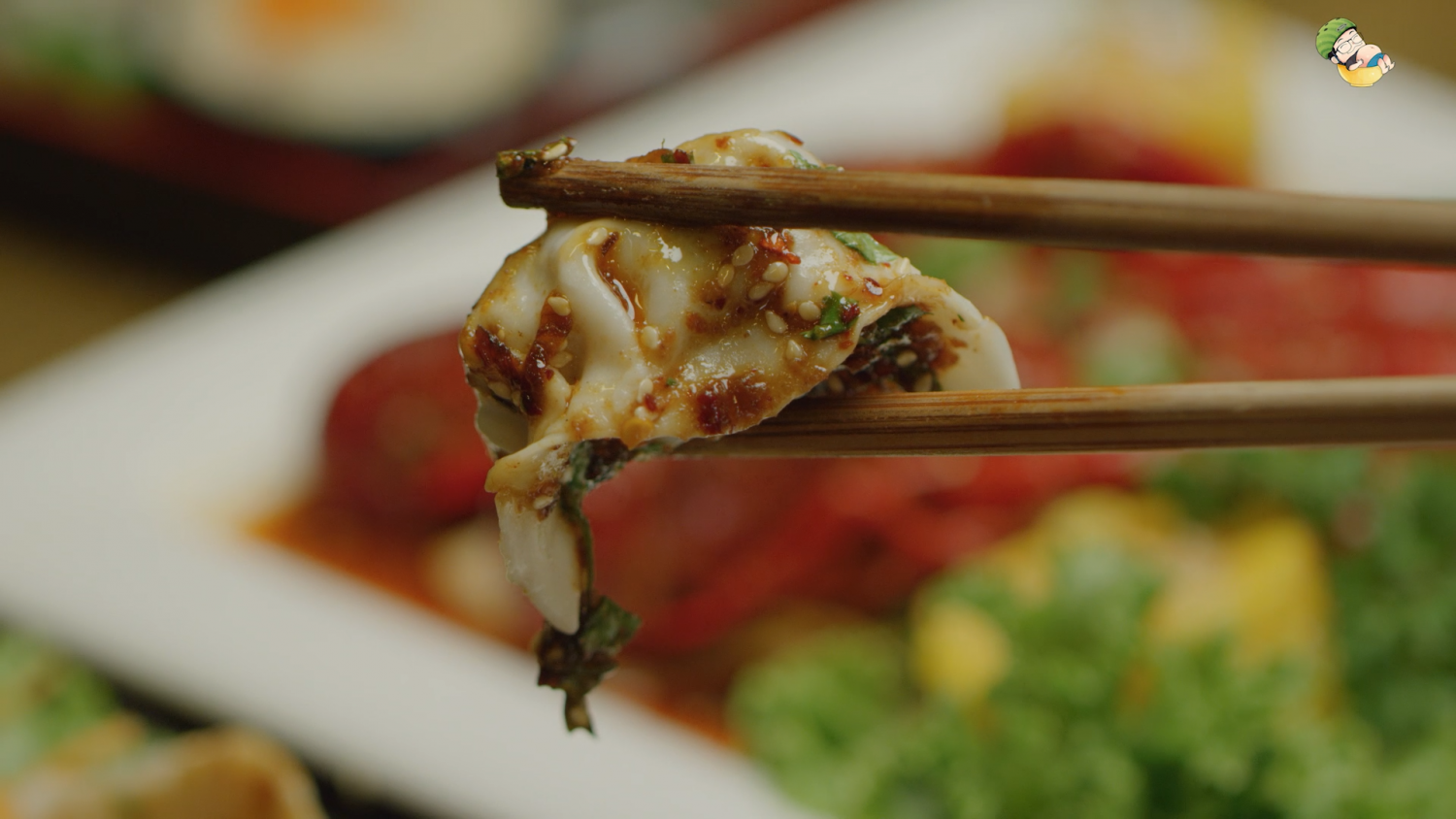 Moving on, let us now try the fish noodle in the collagen soup. At first glance, these thick noodles looks deceptively like Udon.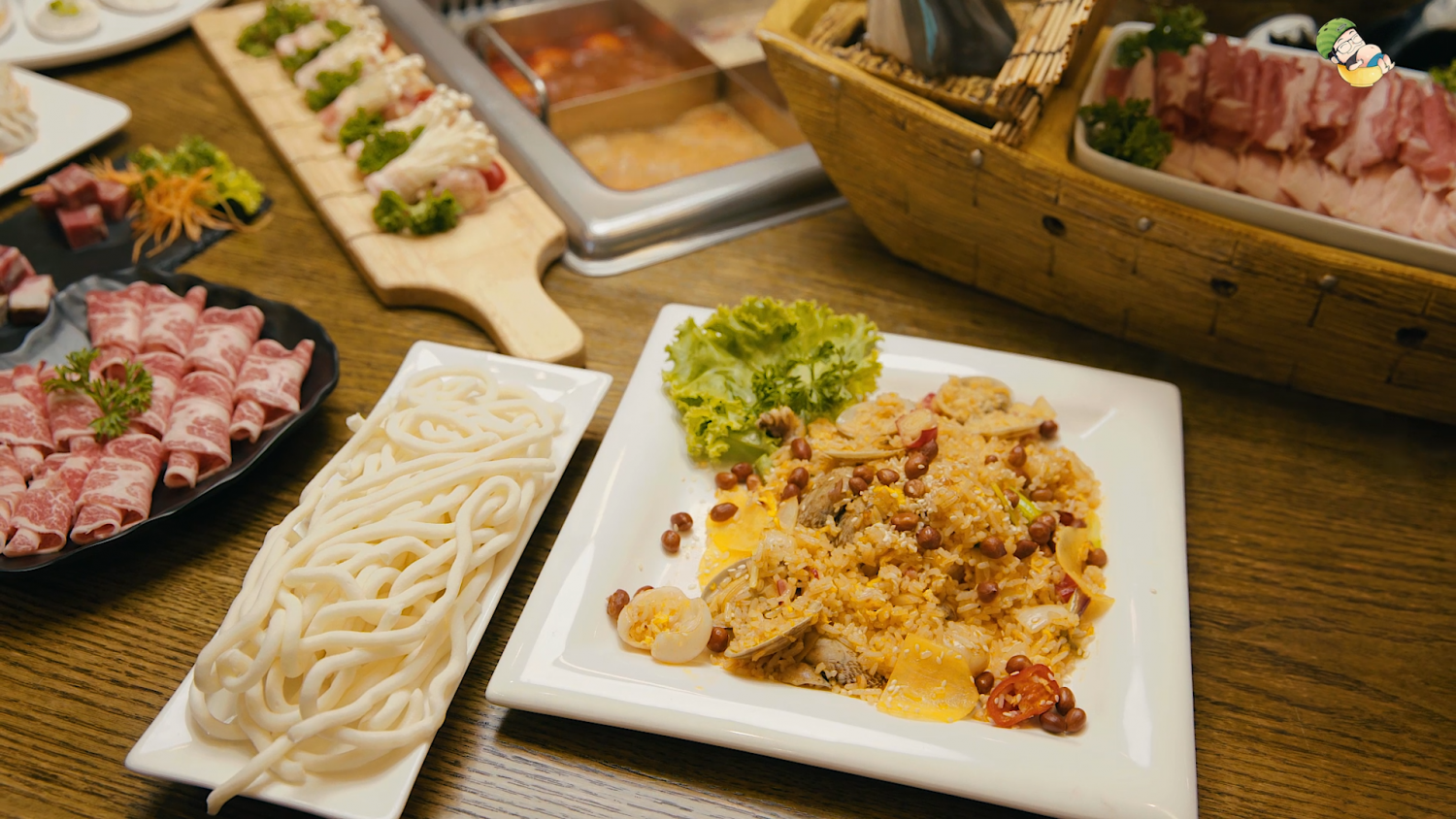 So we thought it may be soft and squishy like any Udon out there. How wrong were we! In fact, the fish noodle is very bouncy, very Q. Interesting!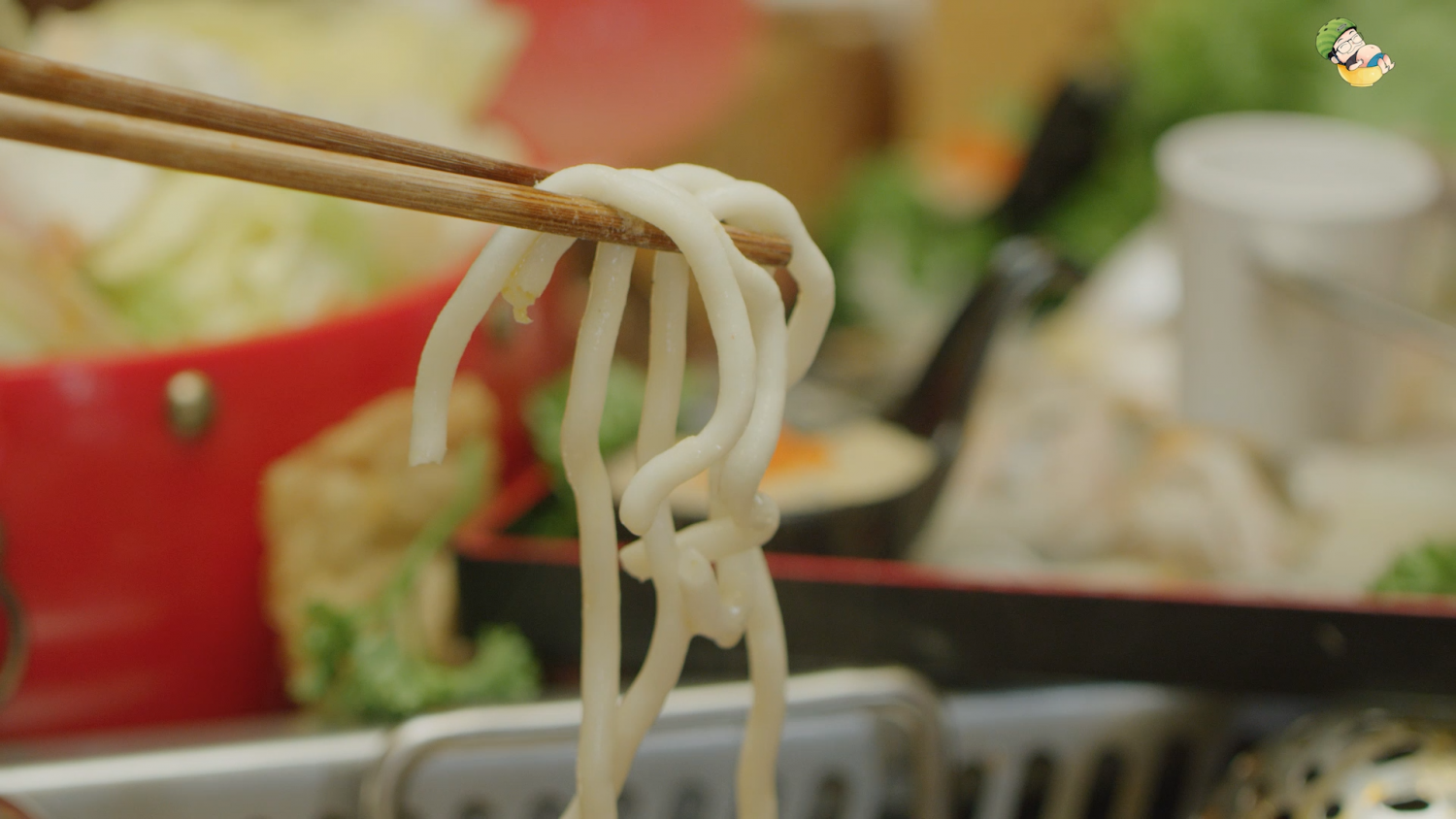 Alright, we've tried some of their signatures here today and there's still a lot of other good dishes we haven't try. So you should come down and try them for yourself.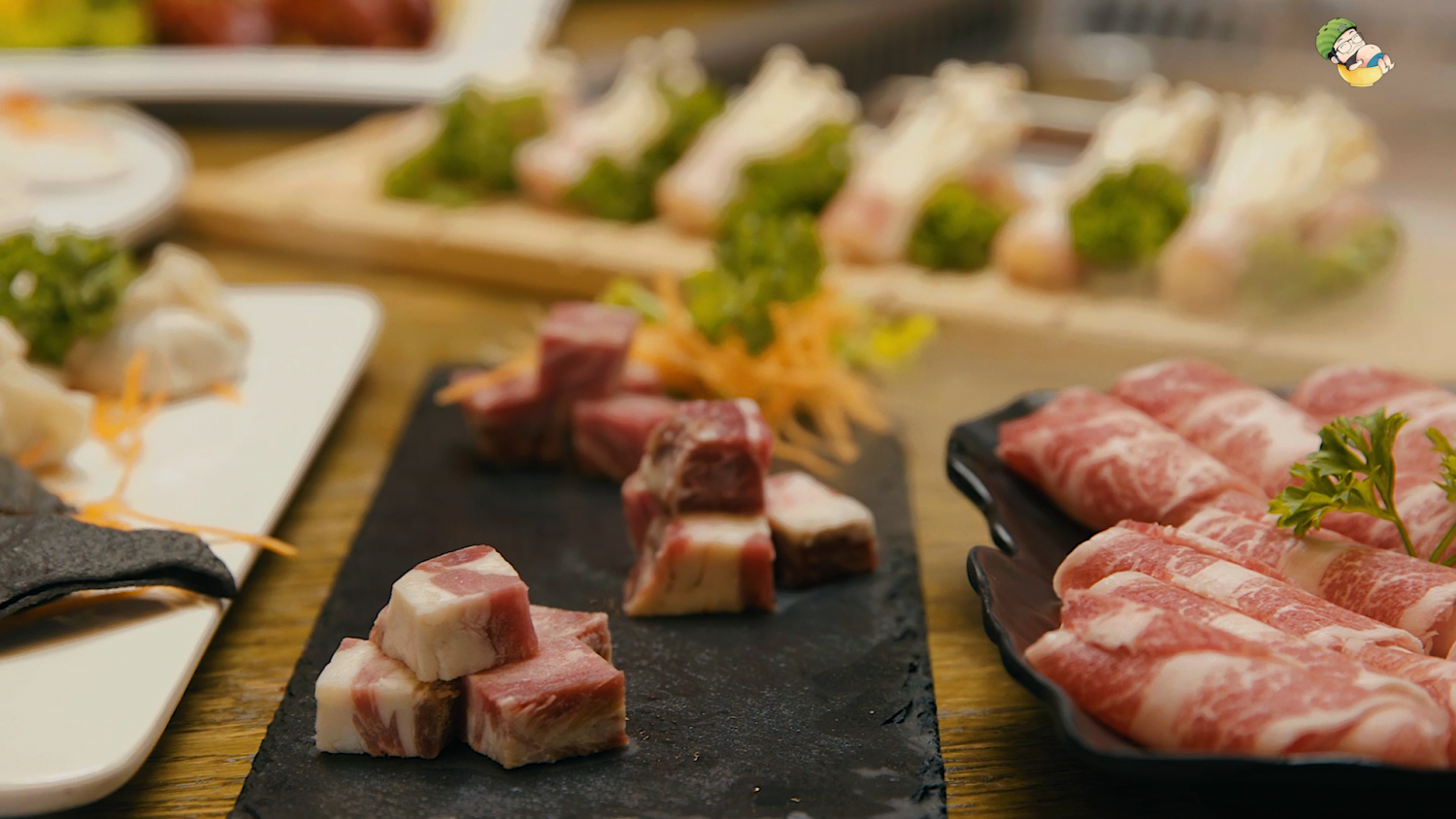 Yes meat galore!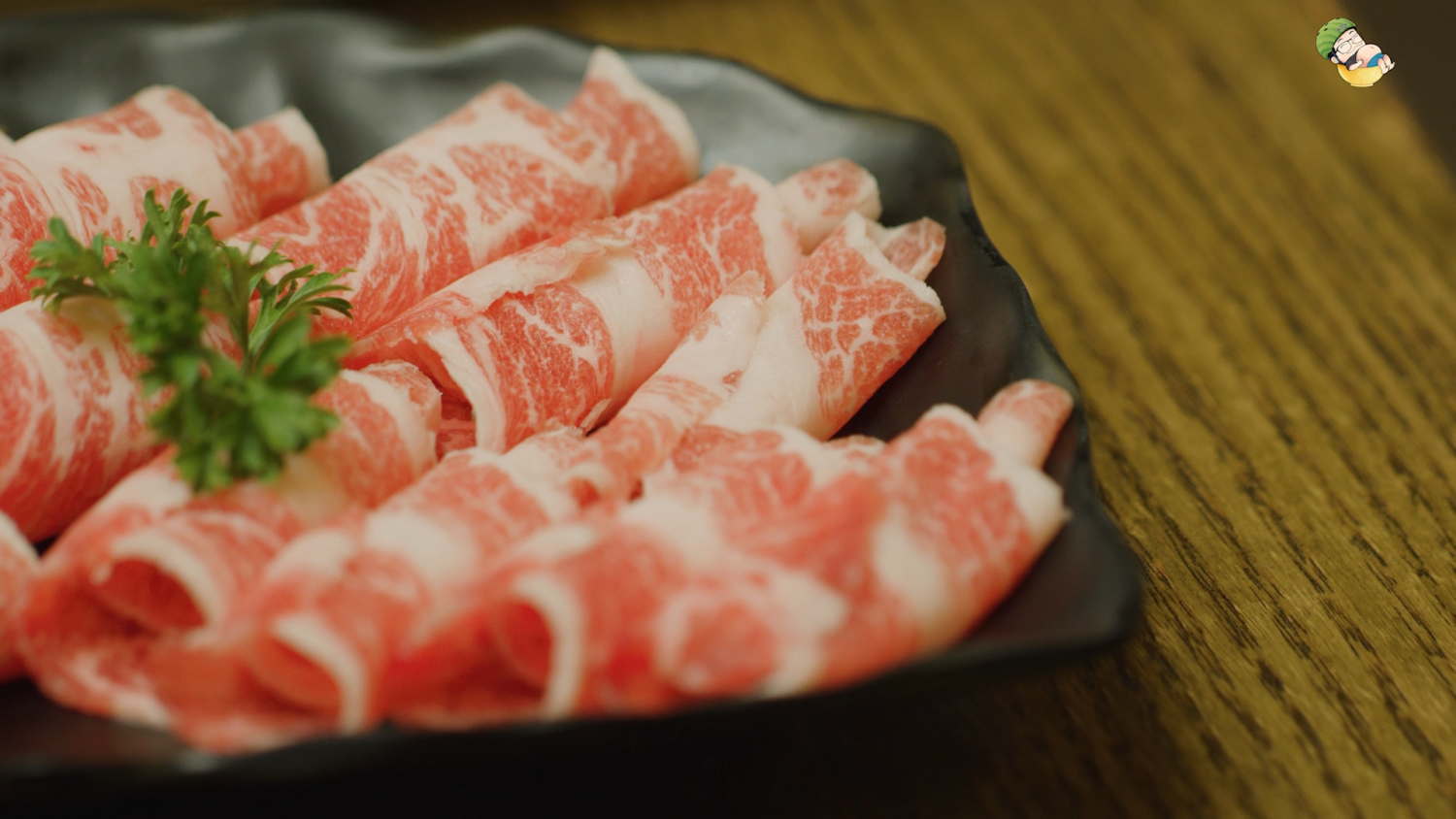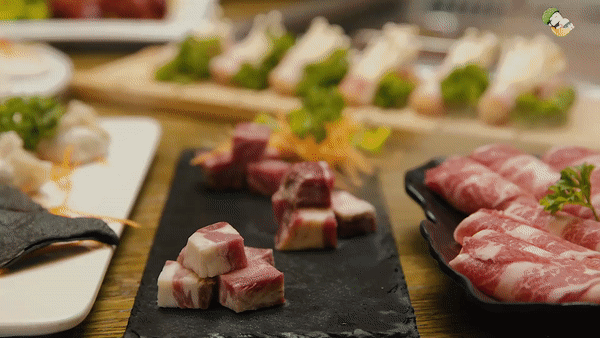 So you can drink all the soup you want and whack all these dishes for just $24.90. Yes, all you can eat steamboat buffet for such an affordable price!
There's even an option to add-on the basic set into the premium seafood set for $32 for 2 person. What more can we ask for?!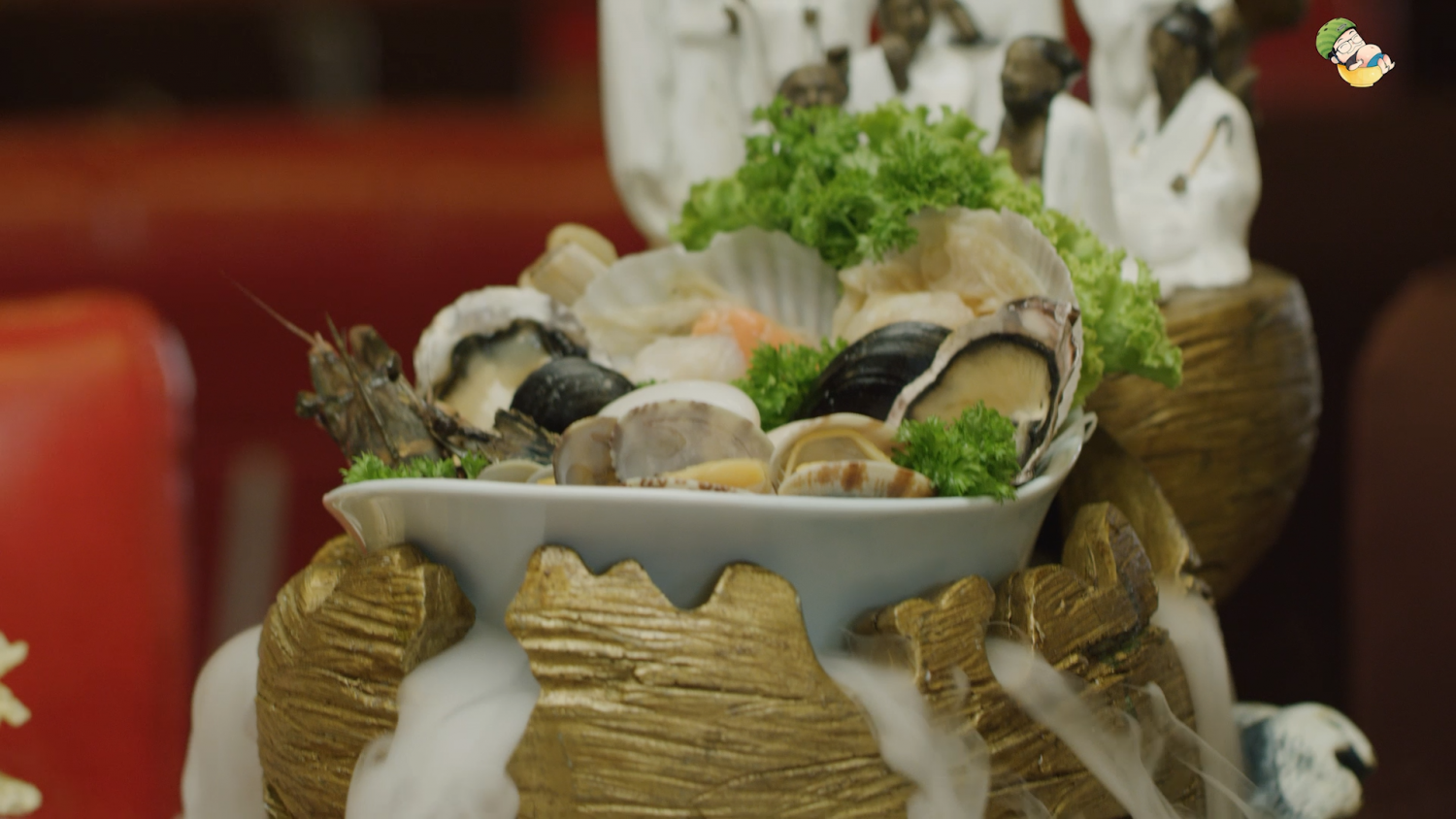 And with that, Hotpot Heroes has a total of 3 stars and it is Food-King good!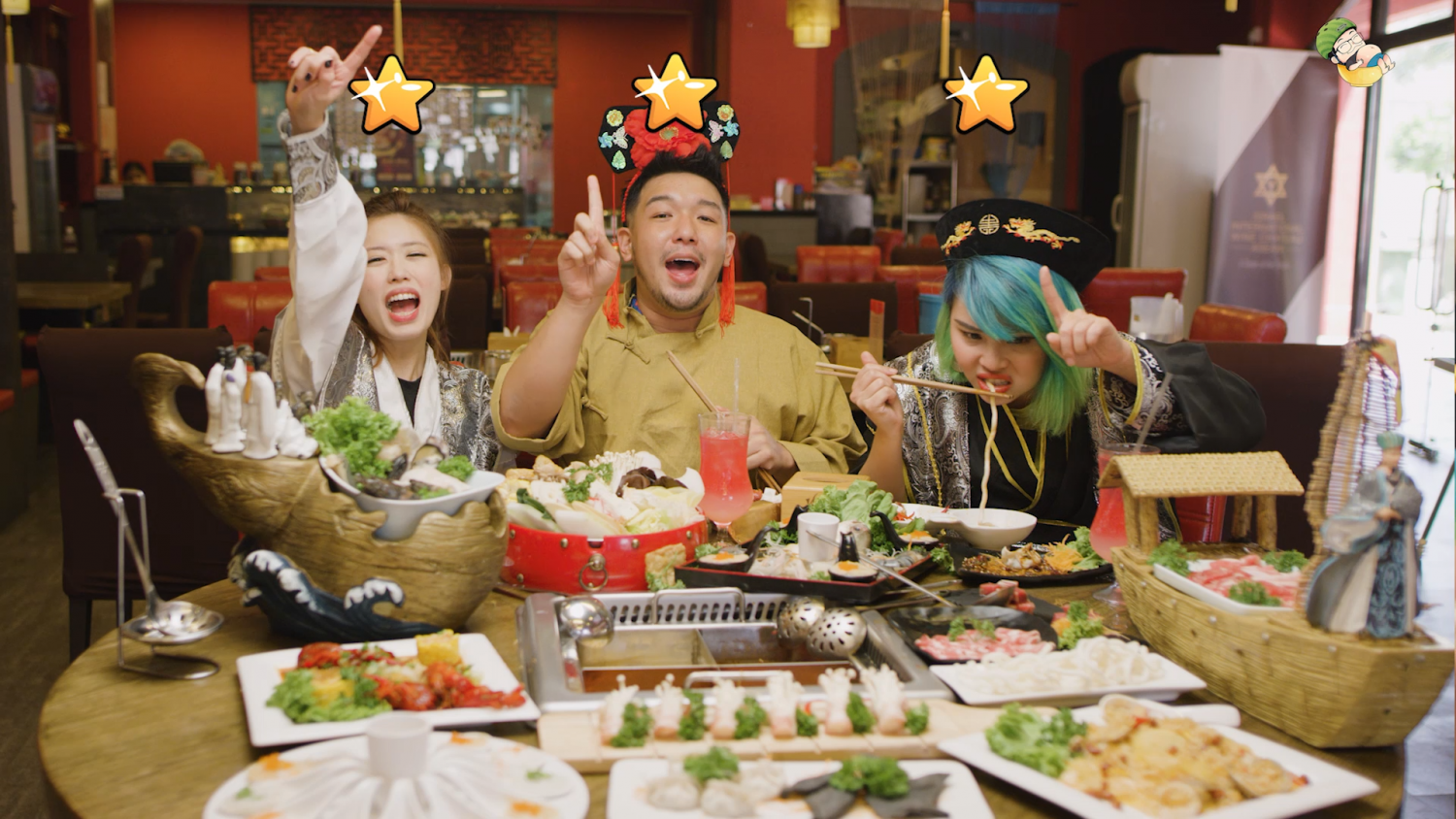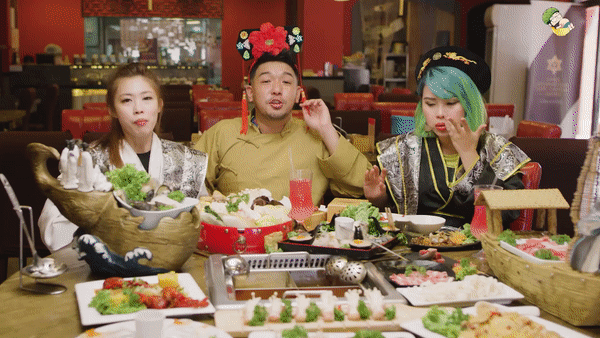 Ratings: 3 Stars, Food King Good!!
HOTPOT HEROES

306 Tanjong Katong Road, Singapore 437089
Mon to Sun, 11.30AM to 3PM, 5.30PM to 11.30PM
Ladies and gentlemen, we are now here at Hai Xian Lao where they offer some of the best Chinese cuisines, serving a wide selection of delectable dishes at affordable prices.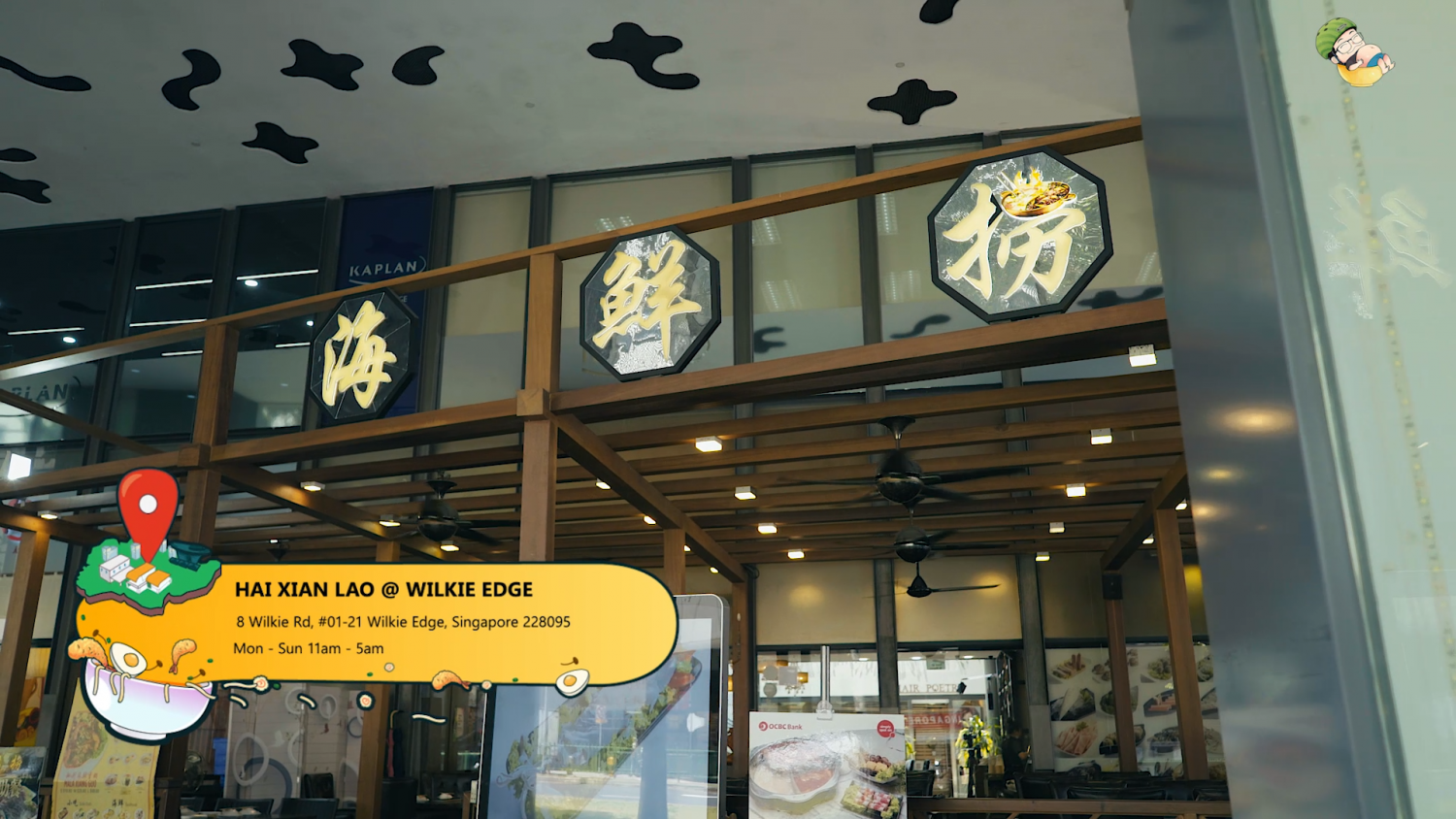 Tucked away from the hustle and bustle of the surrounding Rochor district on the ground level of Wilkie Edge, Hai Xian Lao is a hidden gem, compared to many other hotpot places.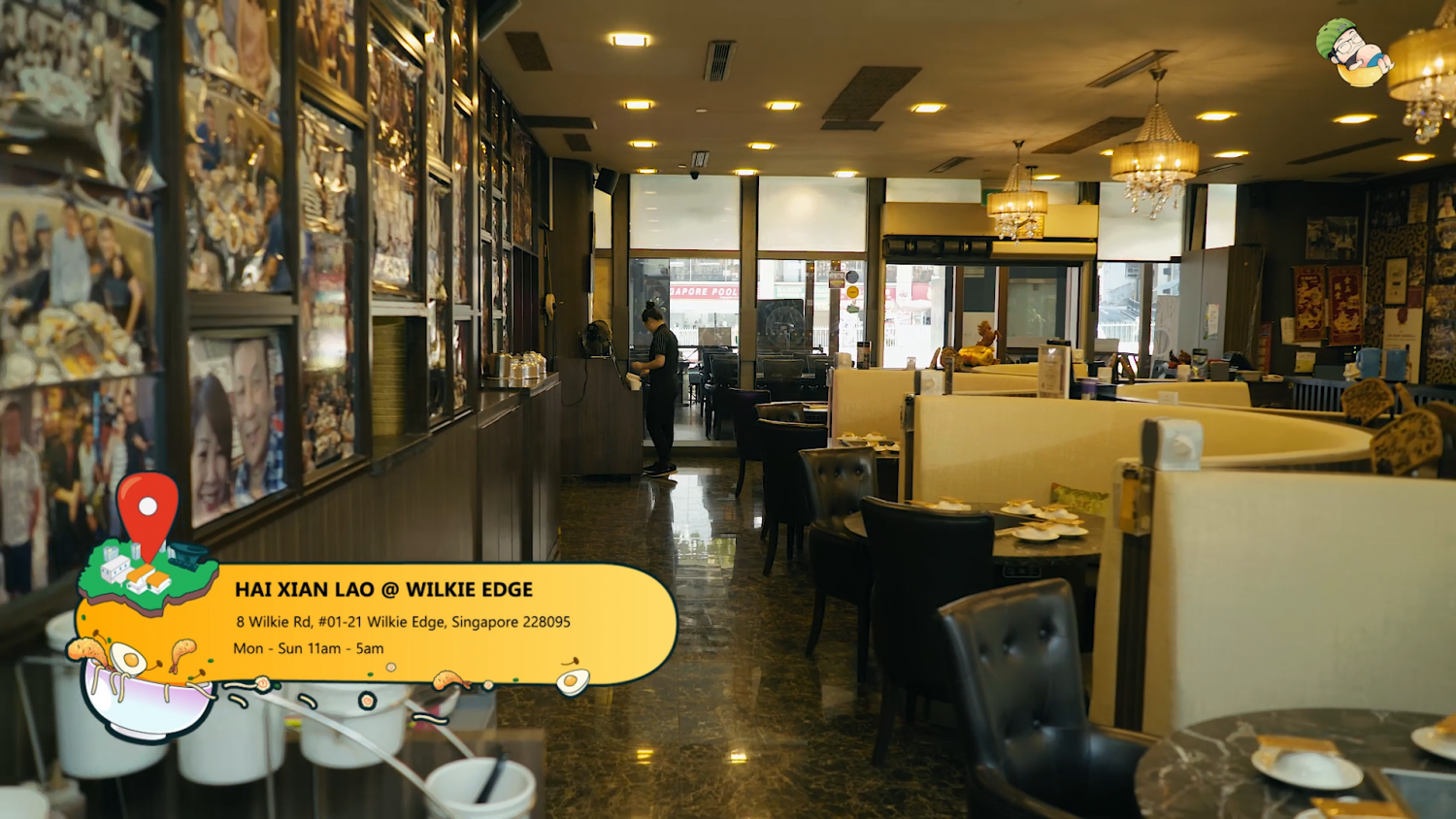 Their menu is an extensive one, ranging from homemade specials like stuffed tofu and seafood paste, to hotpot staples including noodles, seafood, meats, vegetables, and fried finger food to whet your appetite.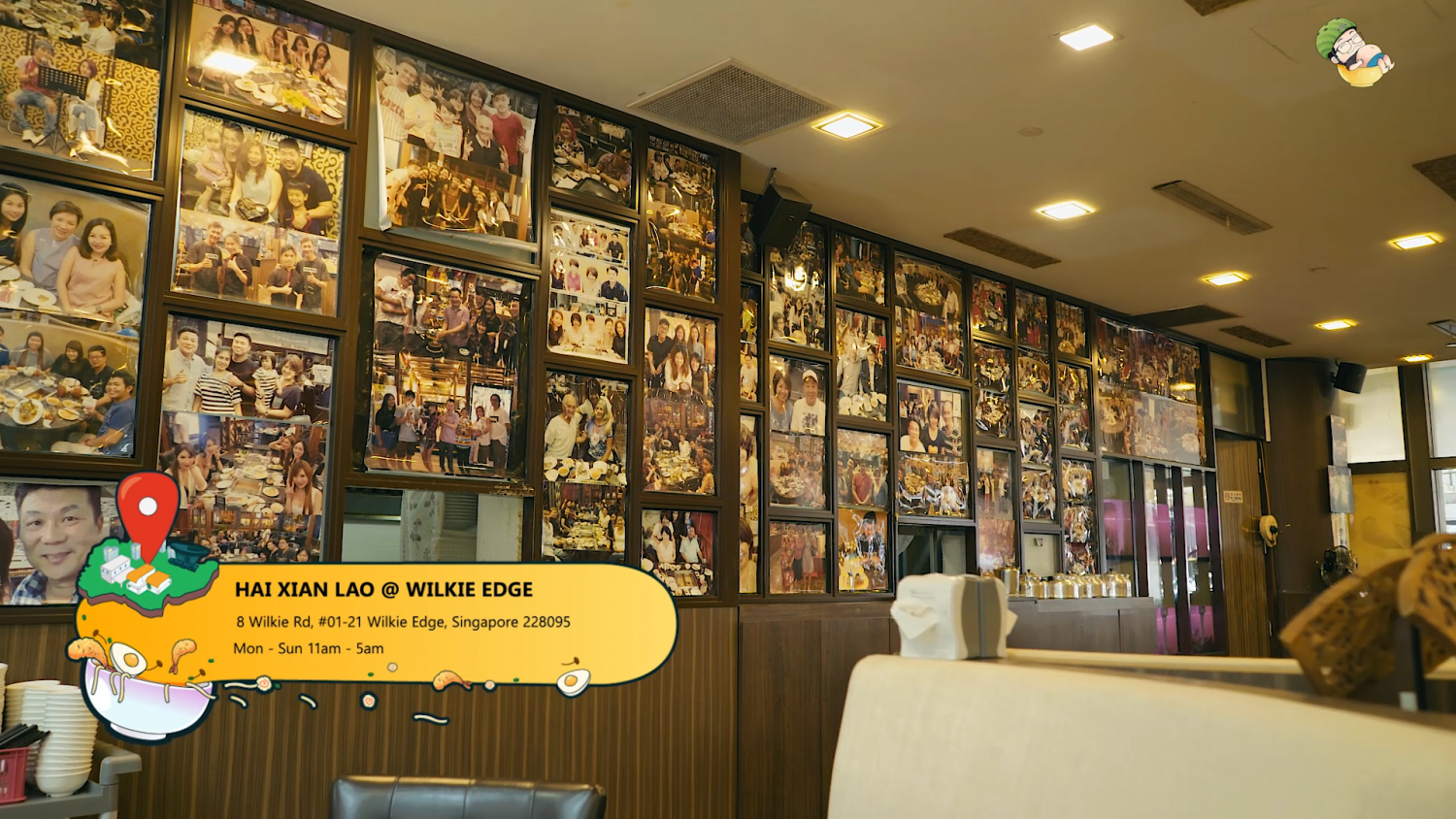 Oh wow! We've got a plethora of different soups here and we are going to try all six of them before picking our favorite one.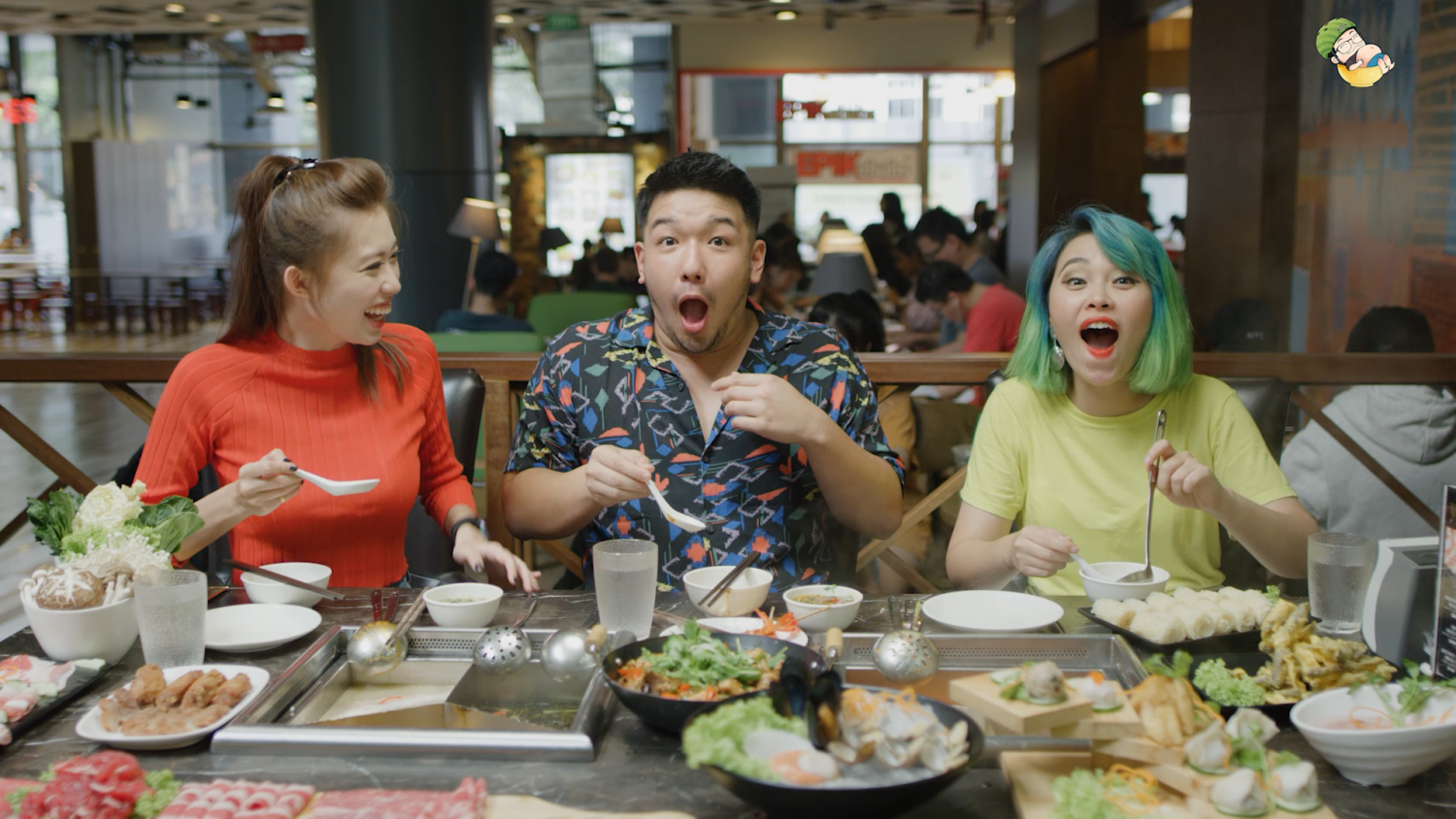 We can't wait to try them all!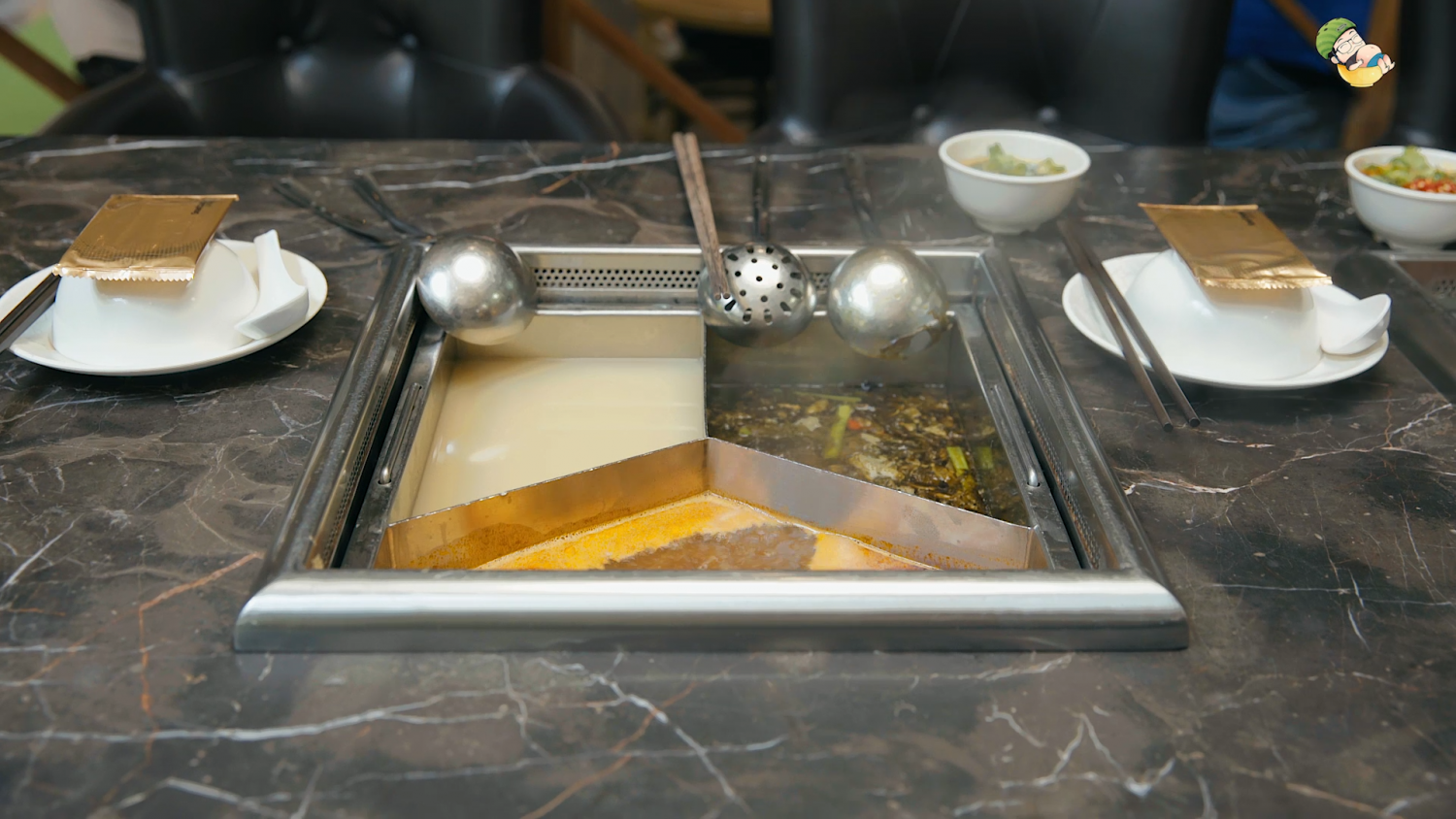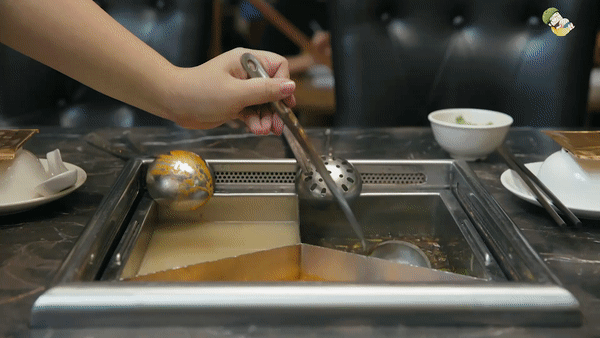 The first soup that we will be trying is the Salted Vegetable Duck Soup. Sylvia loves this a lot and it's her second pick.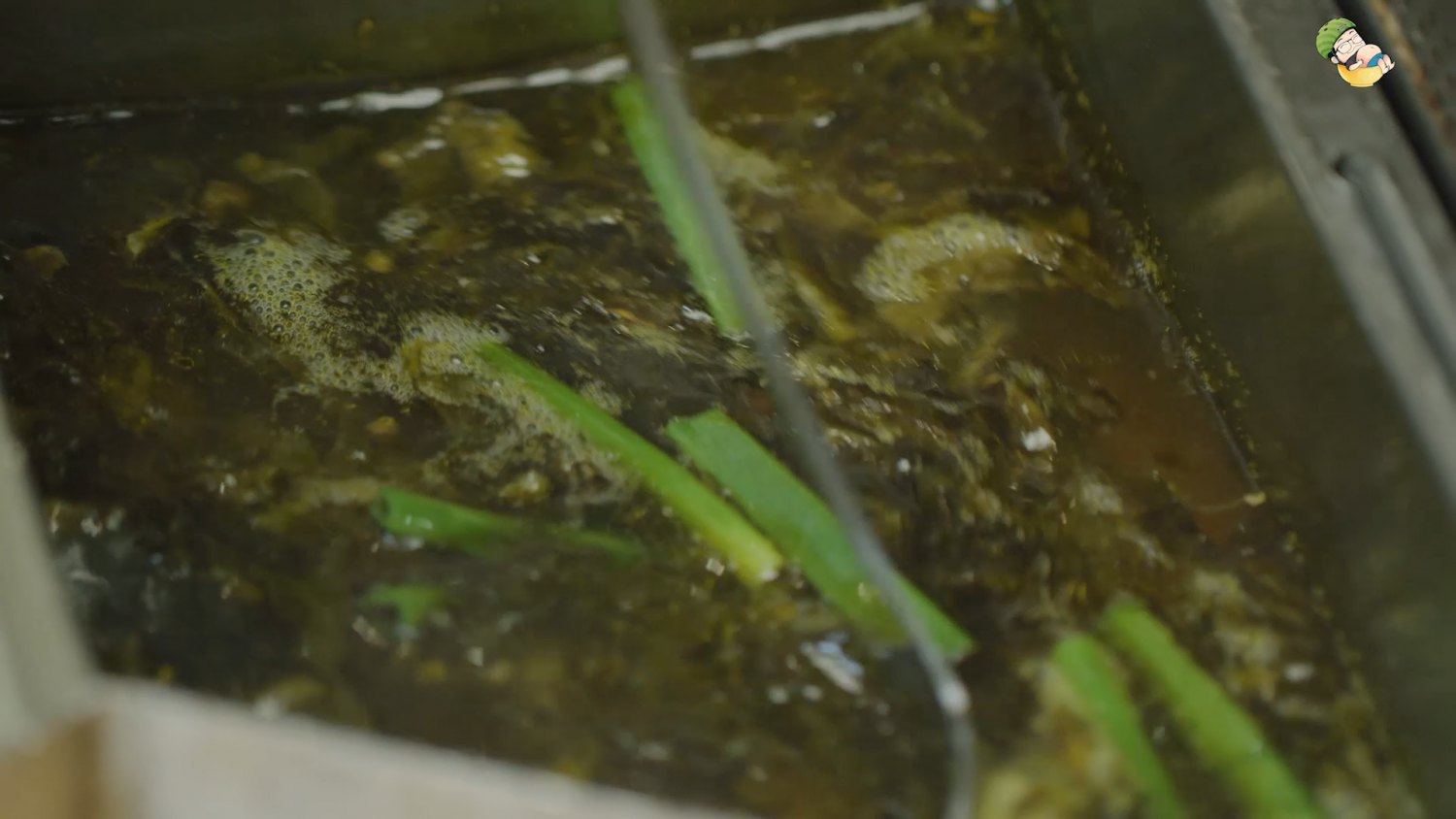 The Prawn Soup is by far our favorite one among the rest. We feel it is the most flavorful and delectable soup here.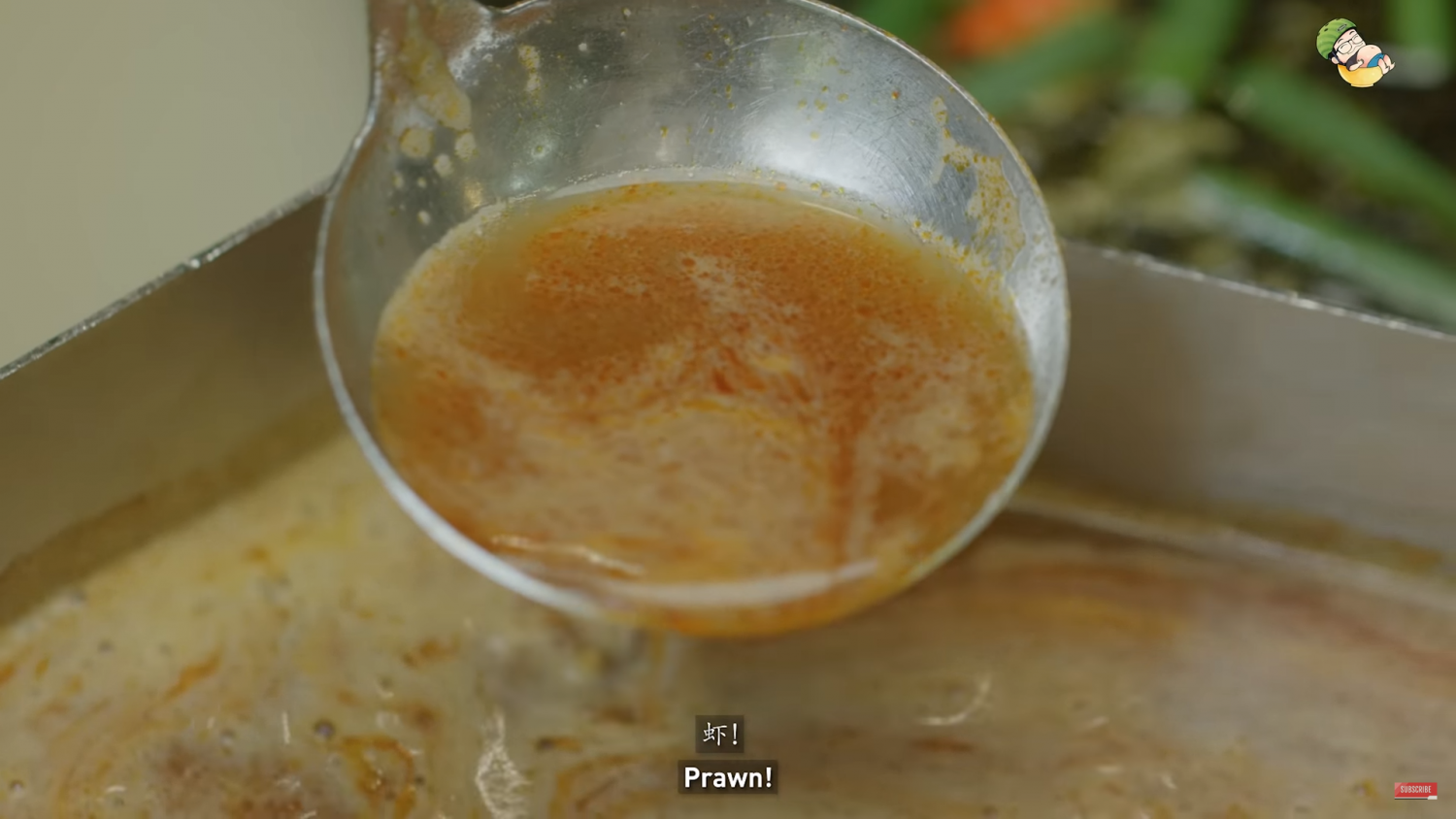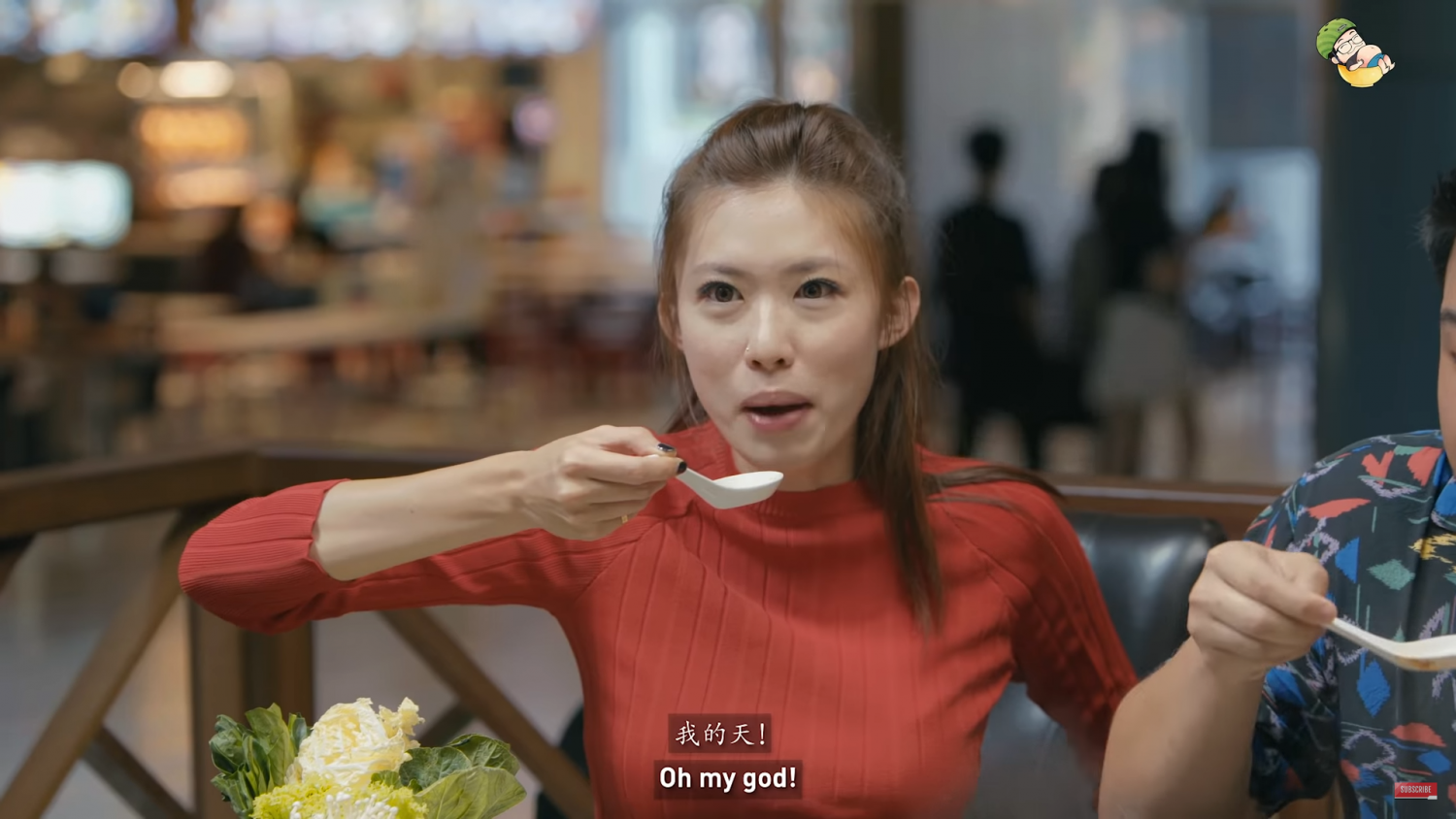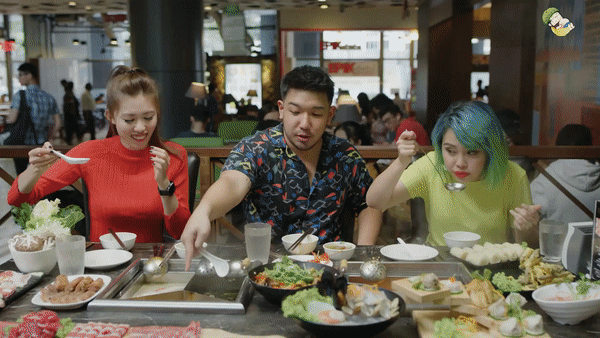 Their Collagen broth taste a lot like seafood soup. It's very sweet and refreshing, while not too overpowering.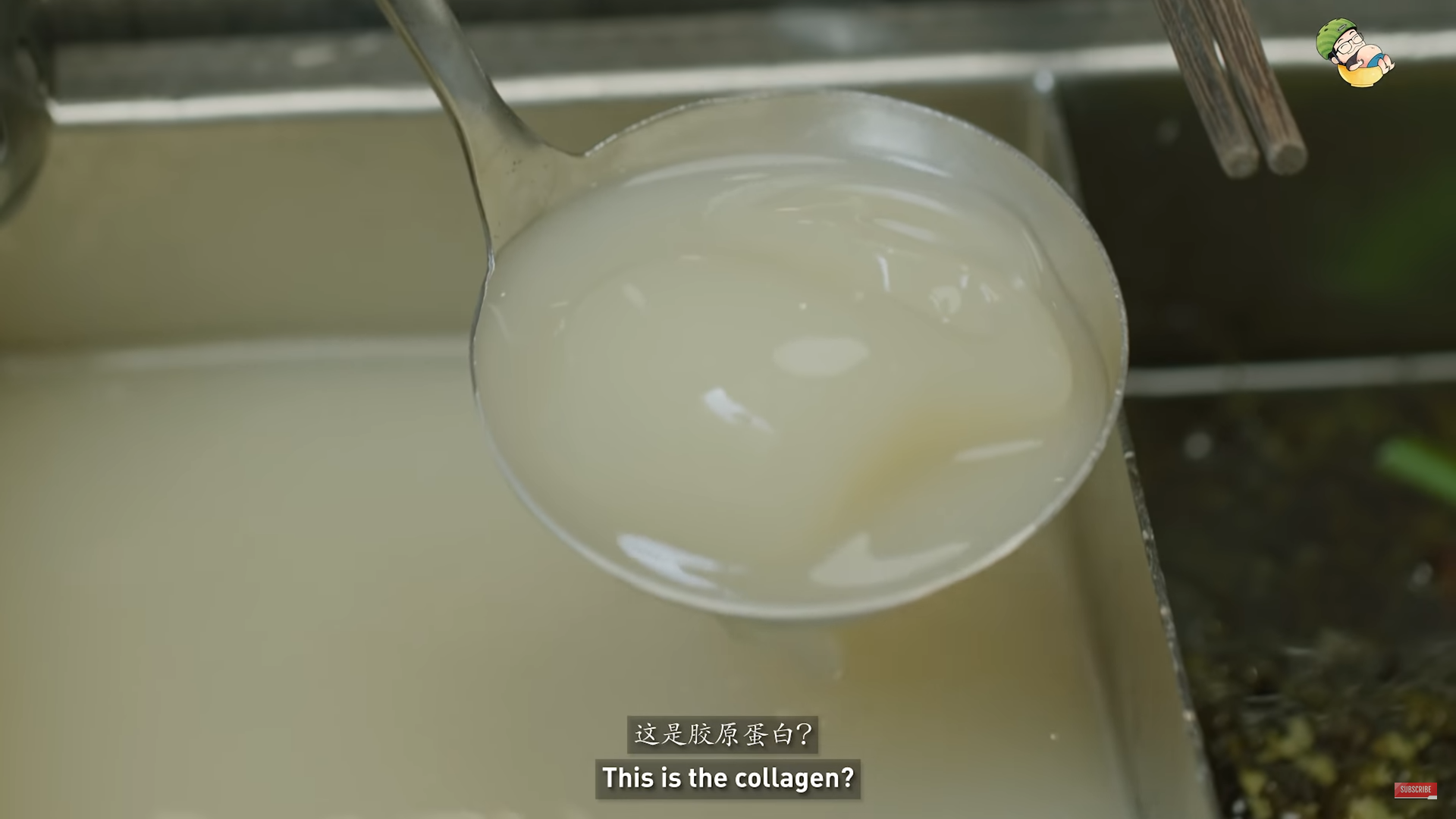 The Tomato Soup is our least favorite, simply because it taste too ketchupy for our liking.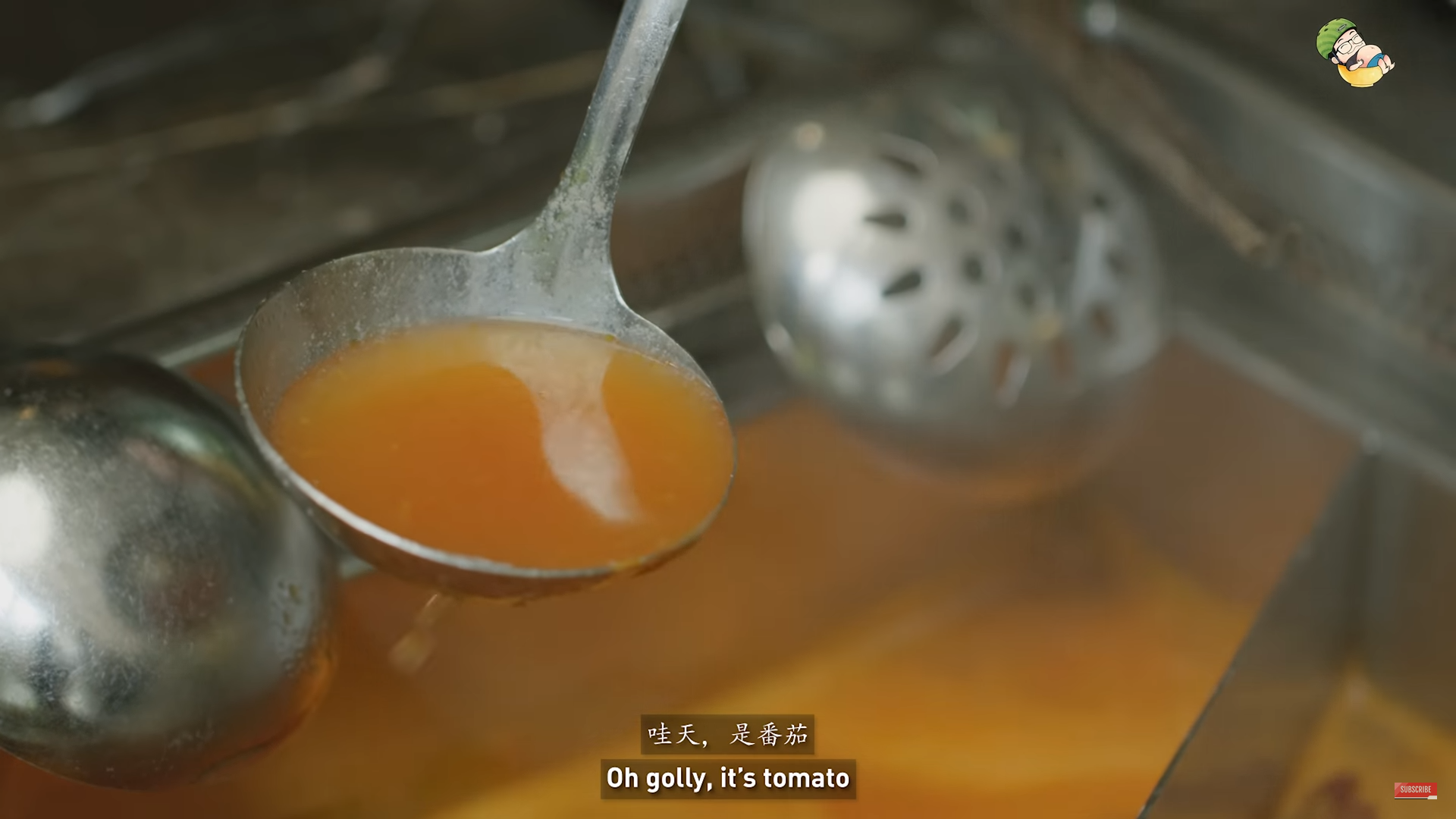 And then there's this awesome Tom Yum Soup. This is Sylvia's favorite and we love it!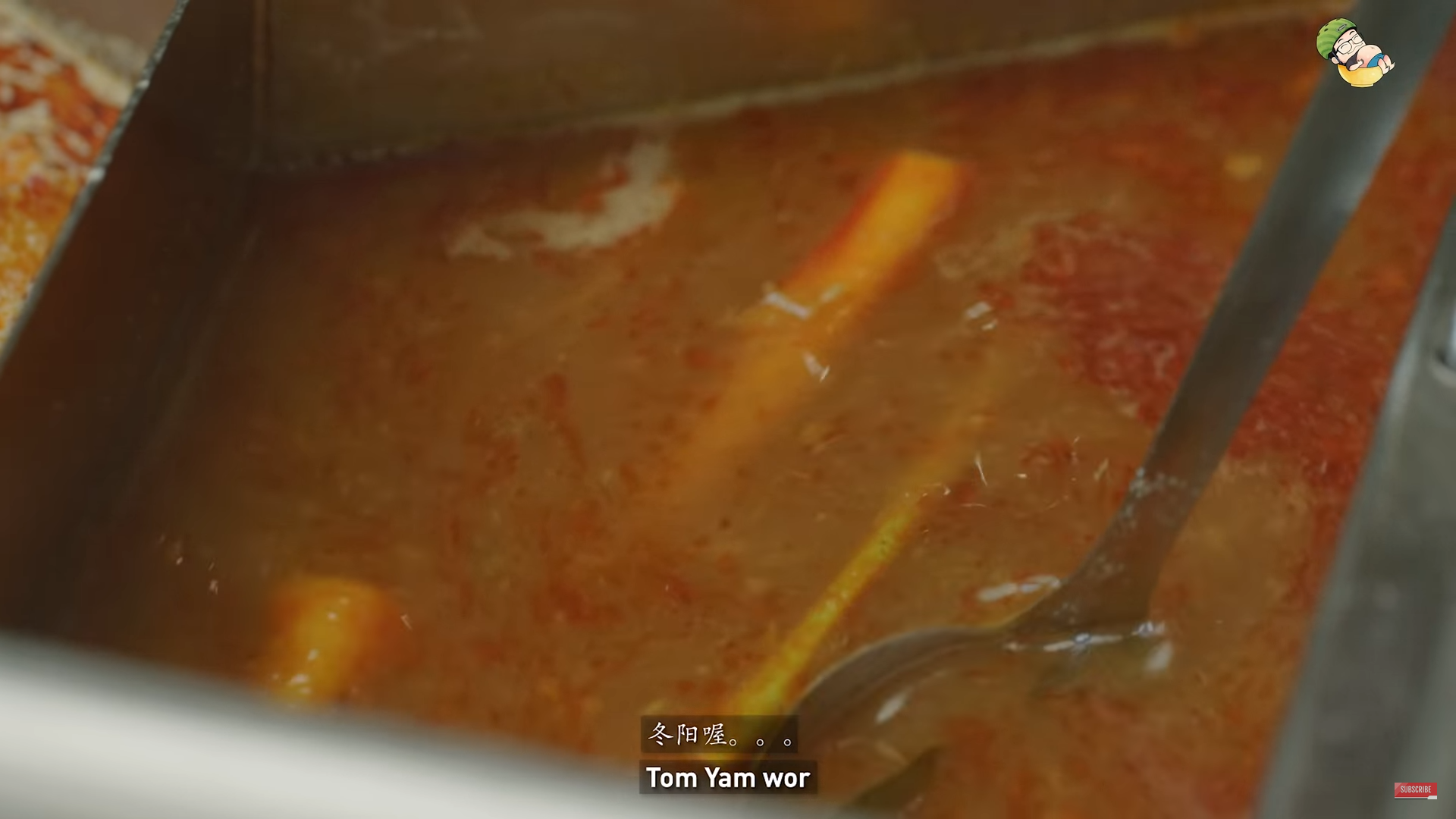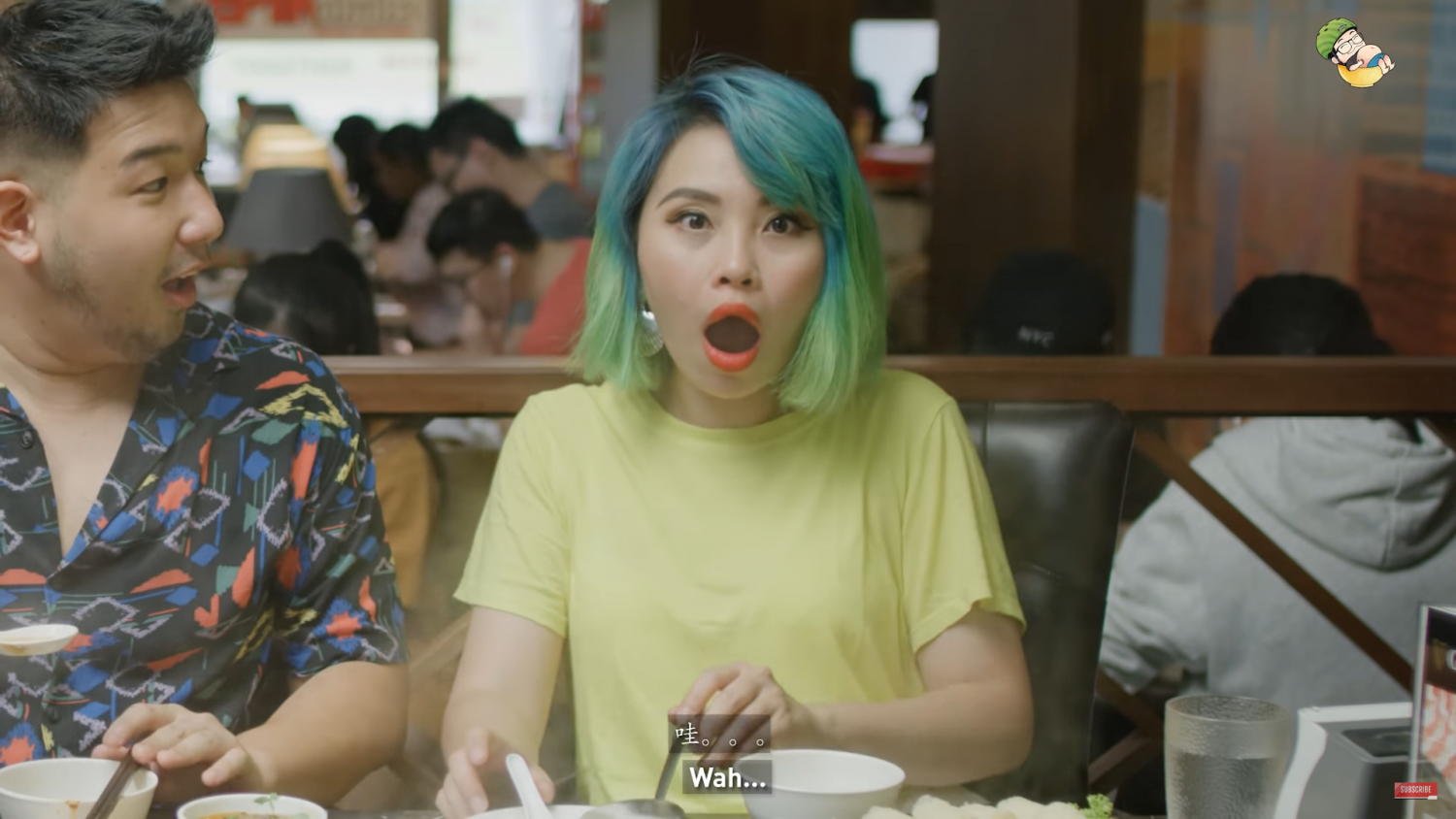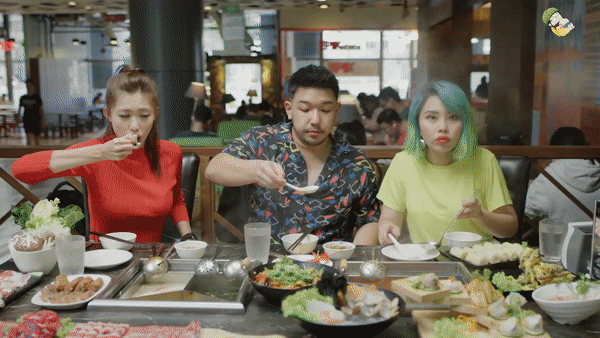 And last but not least, we have the Laksa. This is pretty good too but the Prawn and Tom Yum ones are simply too good to pass.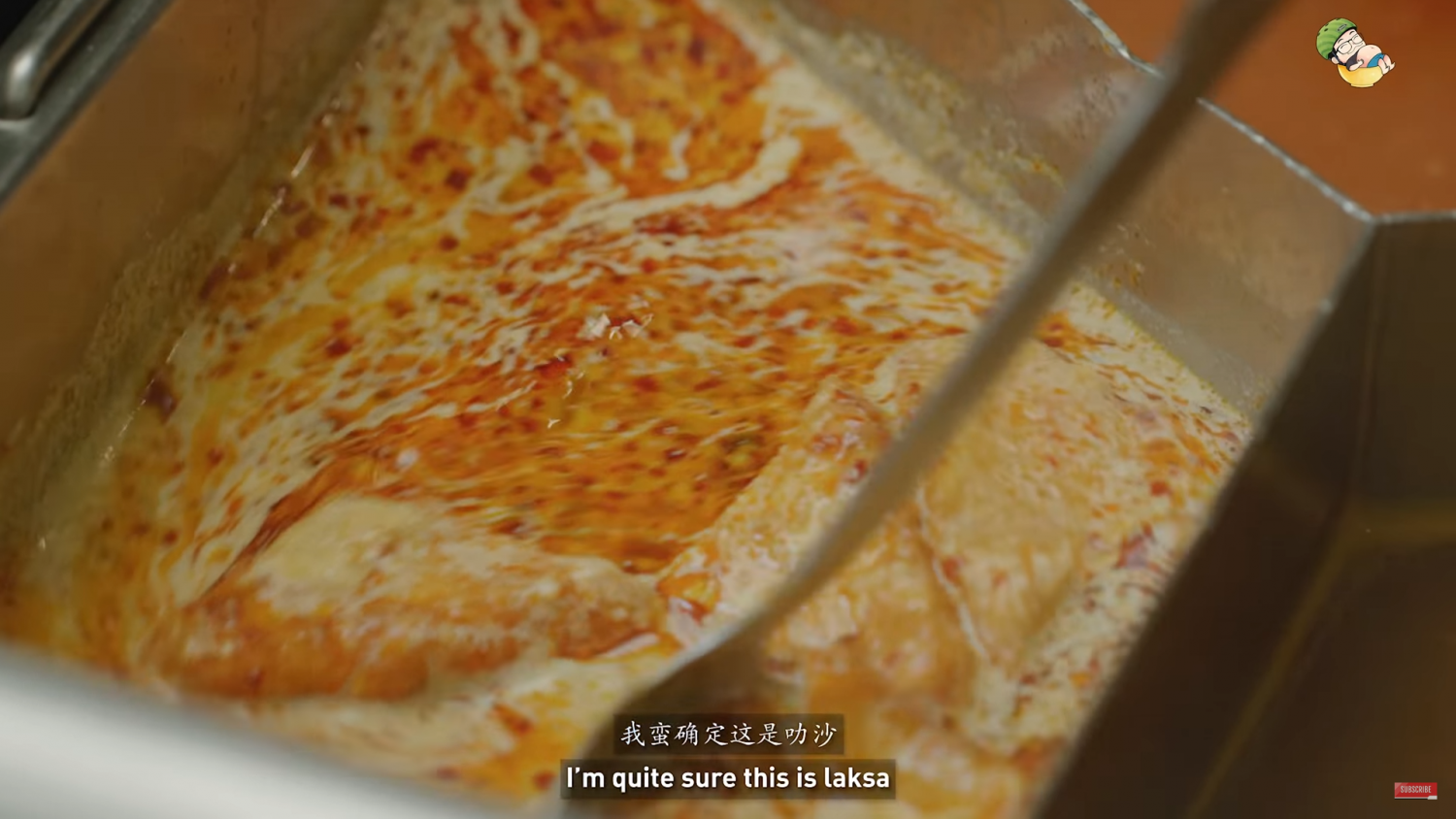 So, we found an interesting ingredient in the menu here and we are gonna force ourselves to try it. What is it that is so scary? Well, it's Pig's Brain you see… And we've never had pig's brain before.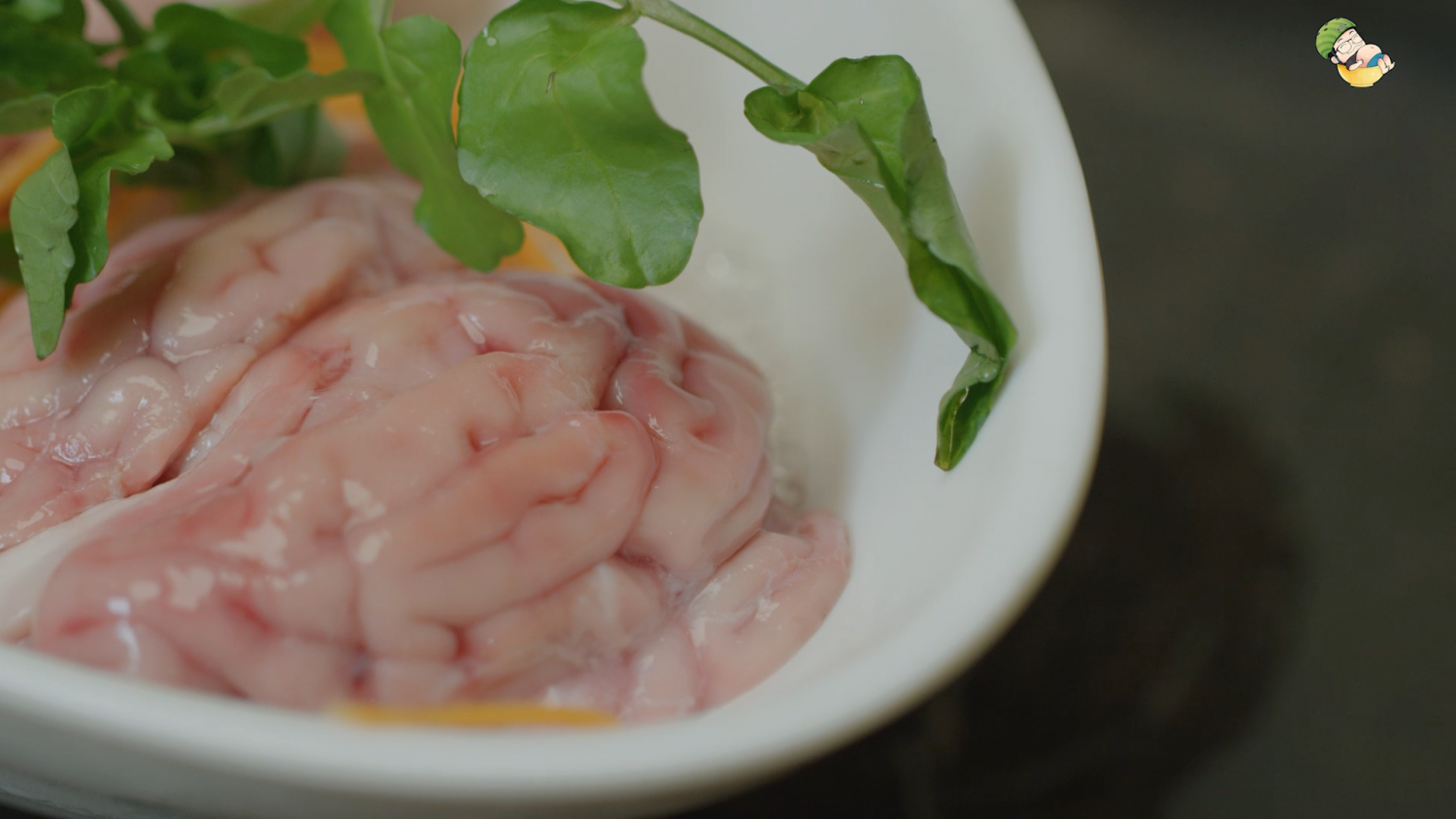 It taste kinda smelly and milky at the same time. We can't quite describe beyond that… because we were throwing it out after the first bite. Yikes!
It's actually not that bad but it's definitely not for everybody.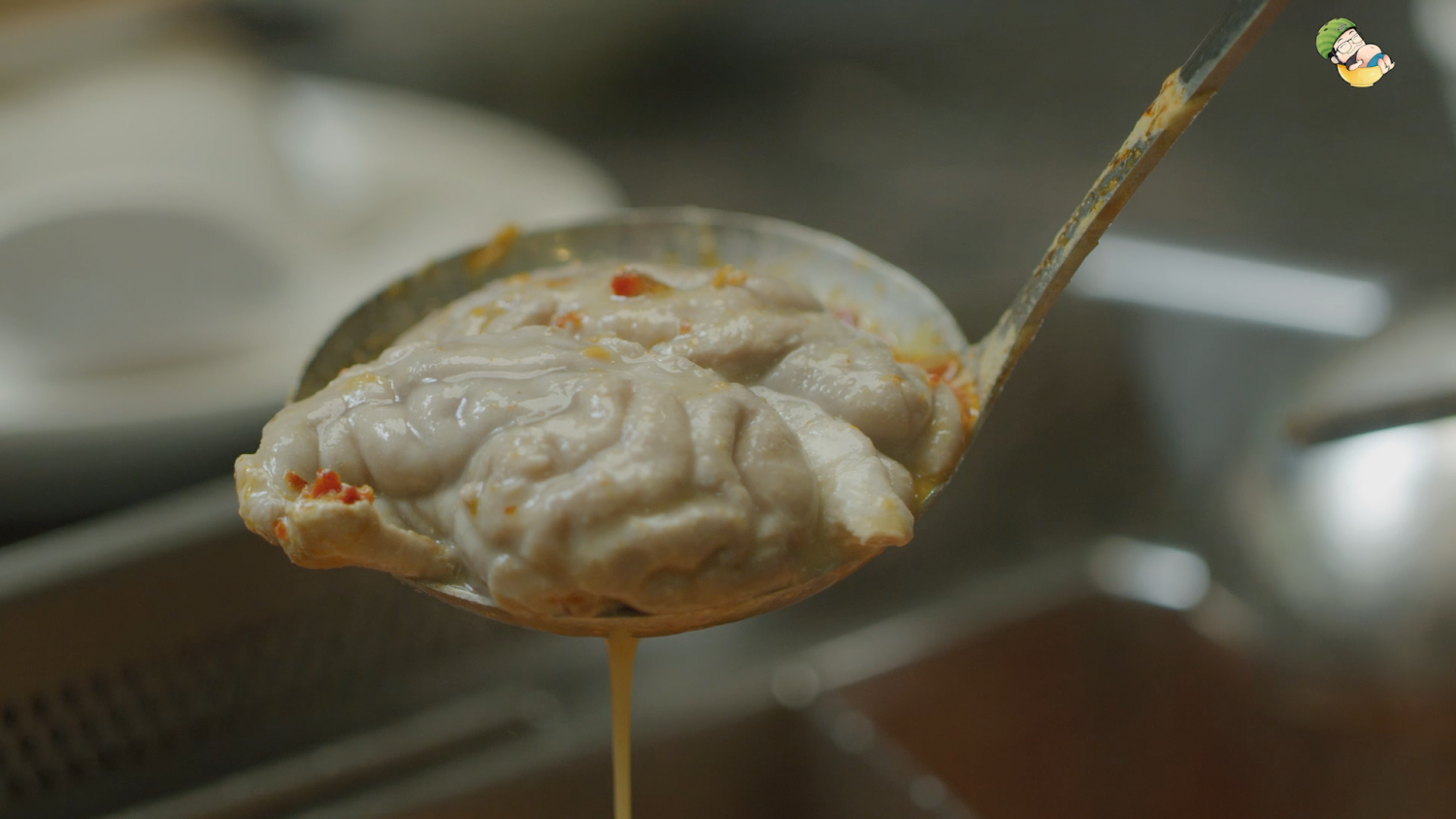 That face though! Aiken are you okay?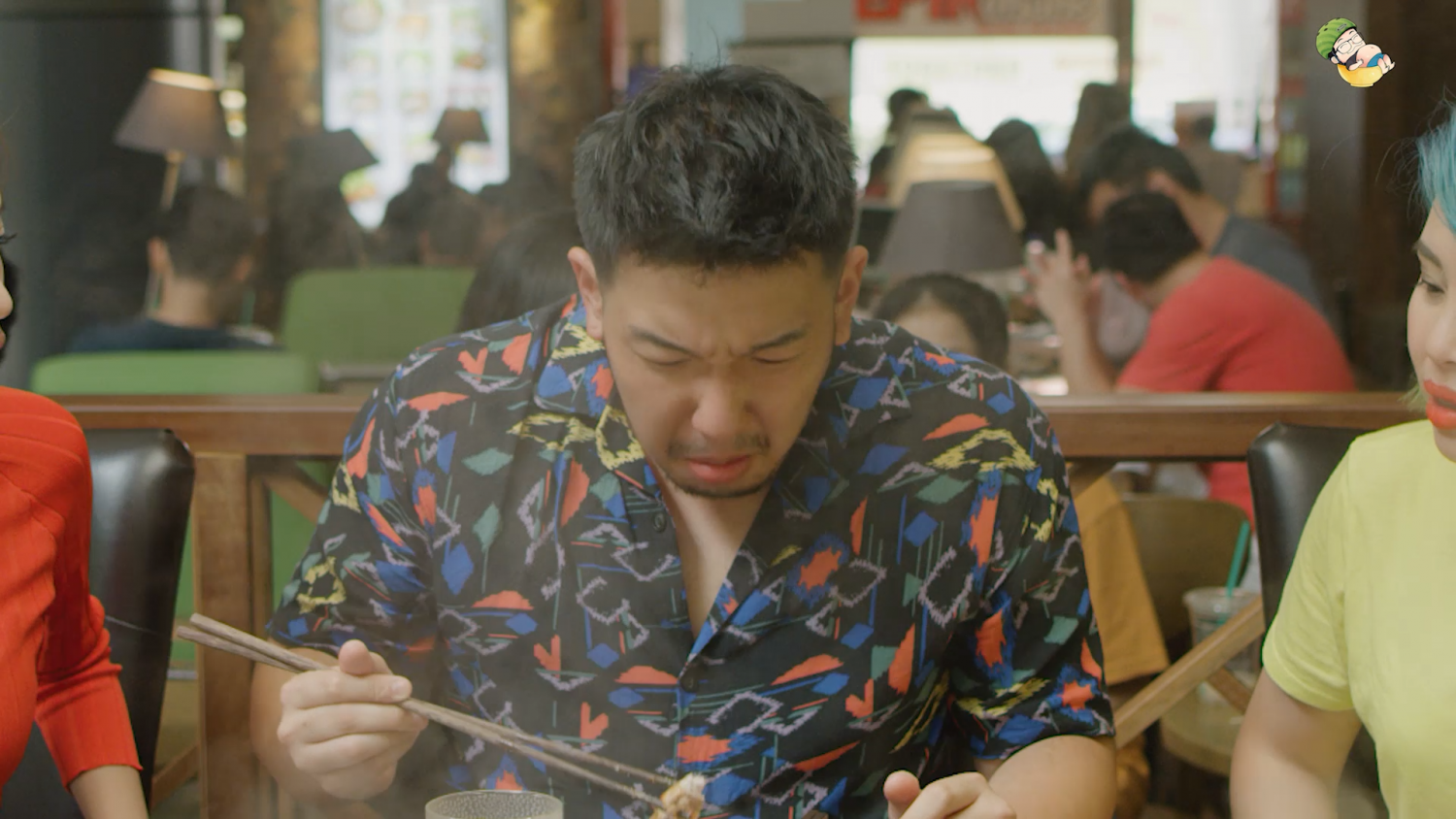 What we really like about this place is that you can also have the option to order premium meat such as the Wagyu Beef and other luxurious dishes. So if you are feeling bougie, you can come down here and still be at home to the more expensive side of life.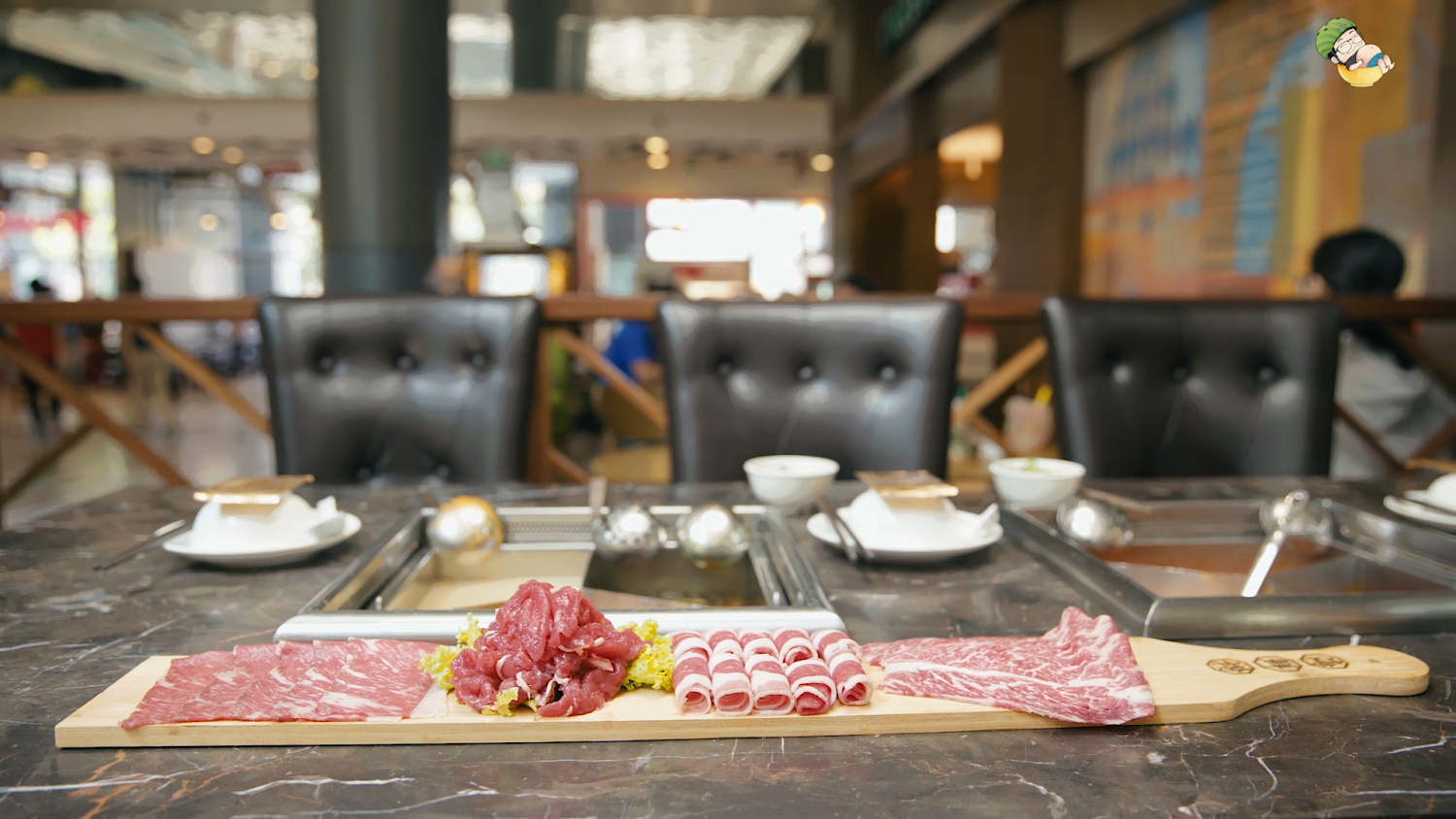 The premium dish even comes in a very nice platter, with the meat all nicely rolled up and served to you.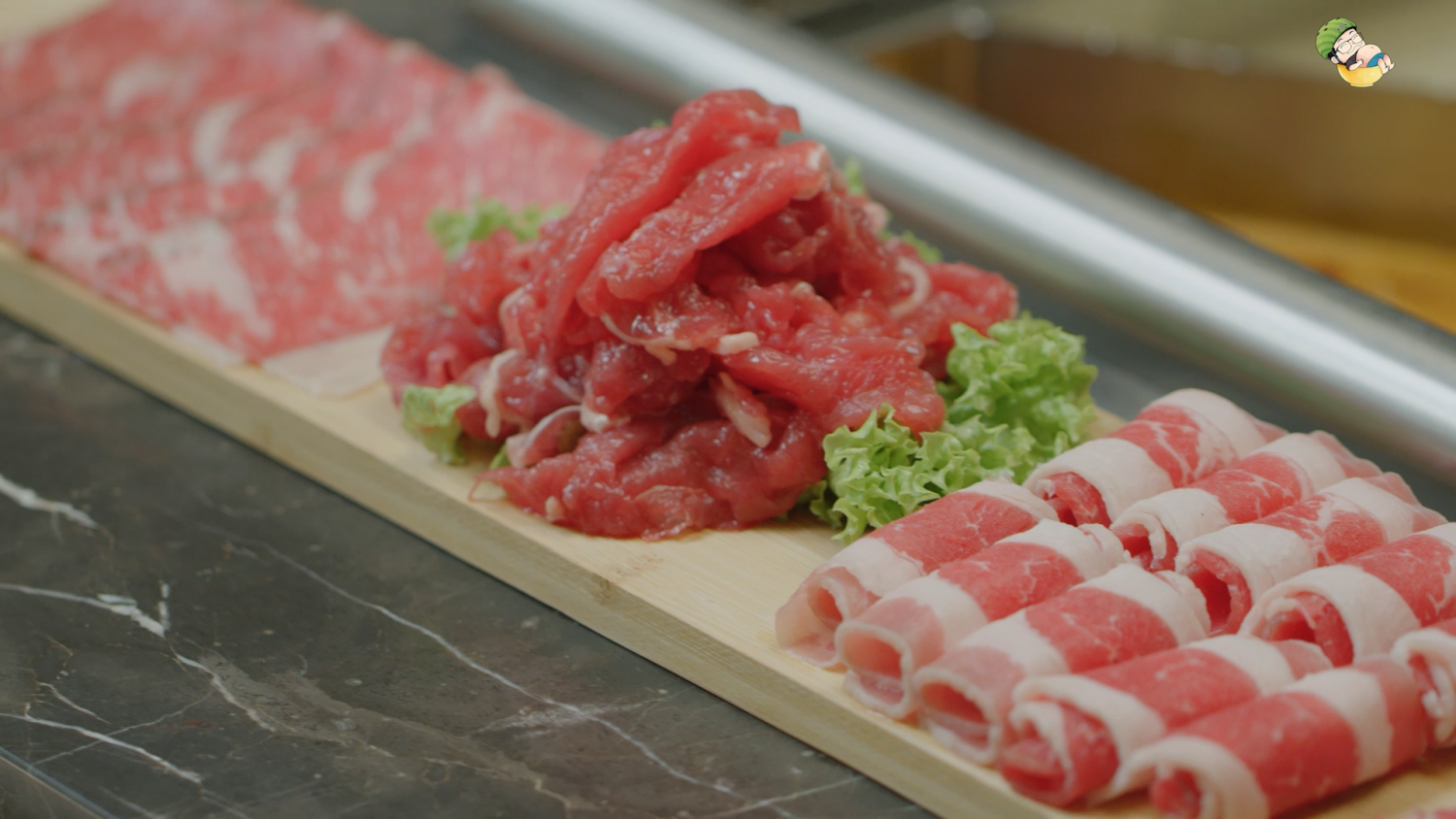 And there's a plethora of seafood available here too.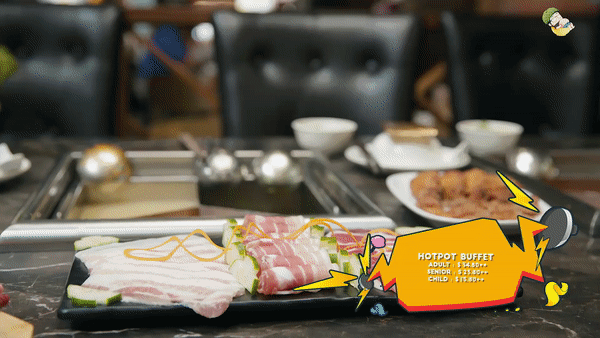 We are finally going to try the cooked food. So here we have the Fried Pork as well as the Prawn Paste Chicken.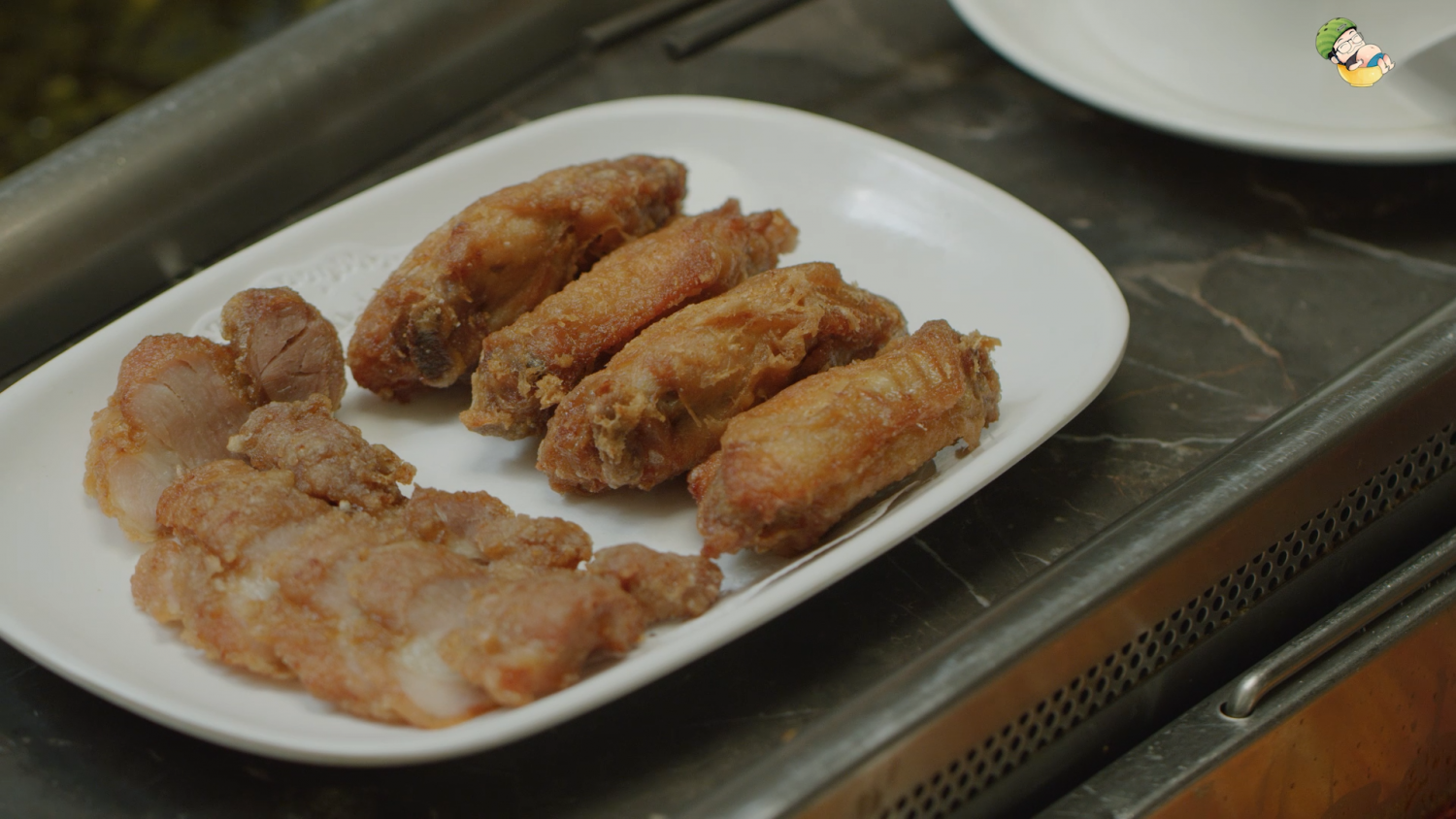 This is the typical but good prawn paste chicken. Nothing amazing but the standard is there.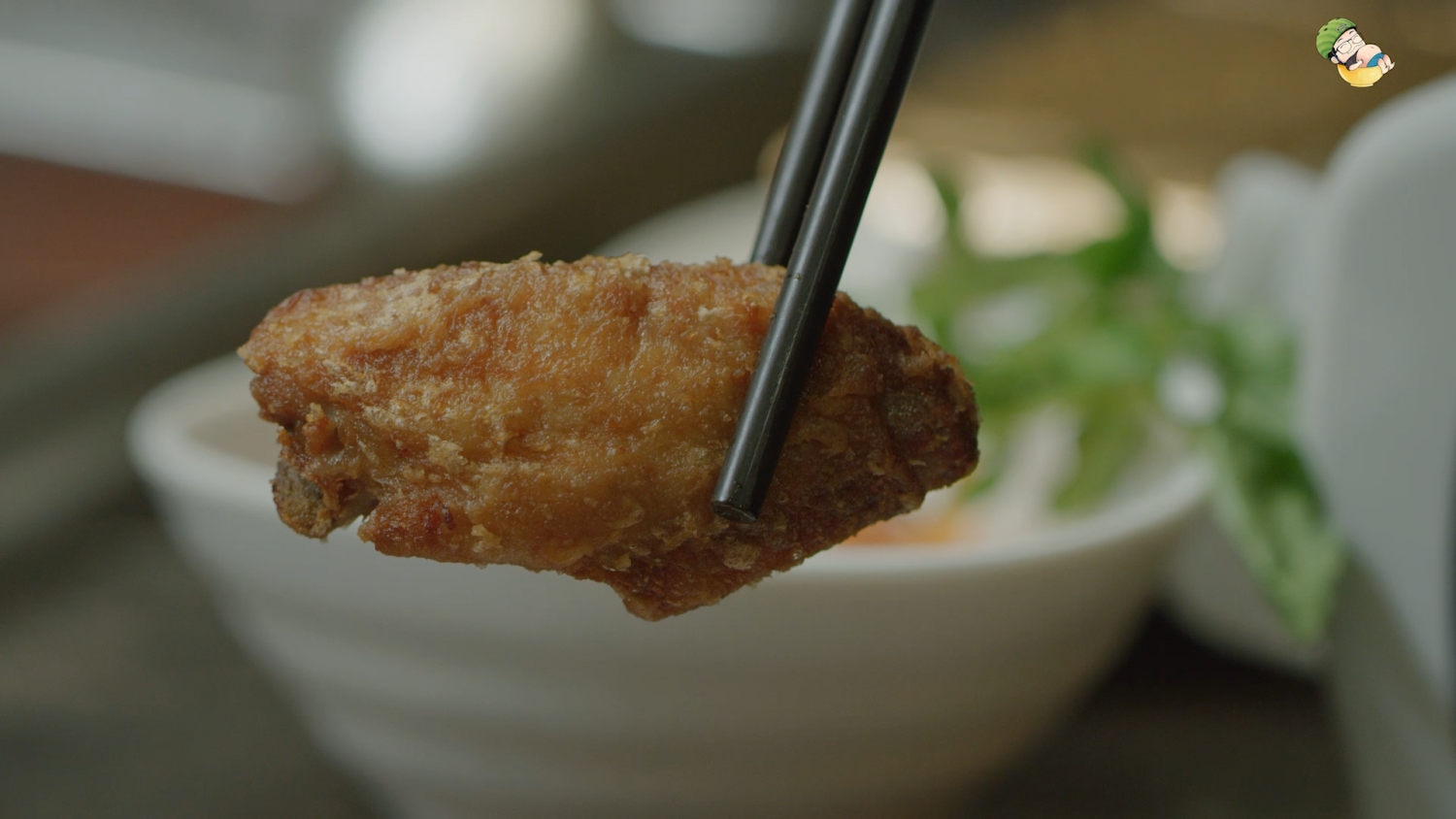 The Fried Pork pretty alright too. Order this if you are craving for something porky.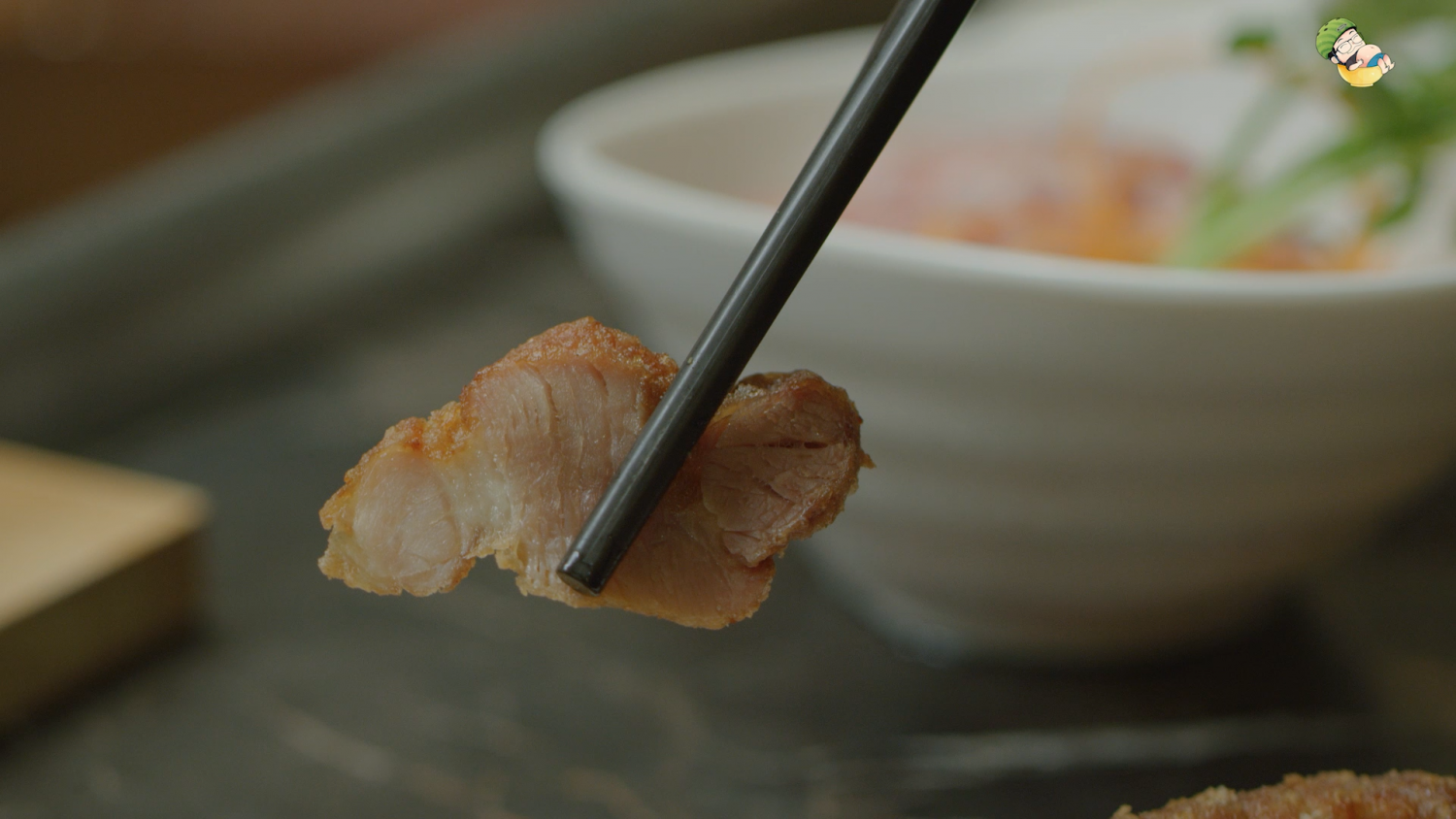 A lot of places they have a huge variety of soups but some are just filler soup which are not that good. However, the soups here really won us over because they strong in flavor and are all homemade. The only downside are the cooked food which can be improved. Nonetheless, if you love good soup with affordable steamboat, you should give this place a try.
Ratings: 2.5 Stars
HAI XIAN LAO @WIKIE EDGE

8 Wikie Road, #01-21 Singapore 228095
Mon – Sun, 11AM to 5AM
Now for the third and final place. This is Sylvia's favorite place ever and it's called San Laksa Steamboat in Telok Blangah.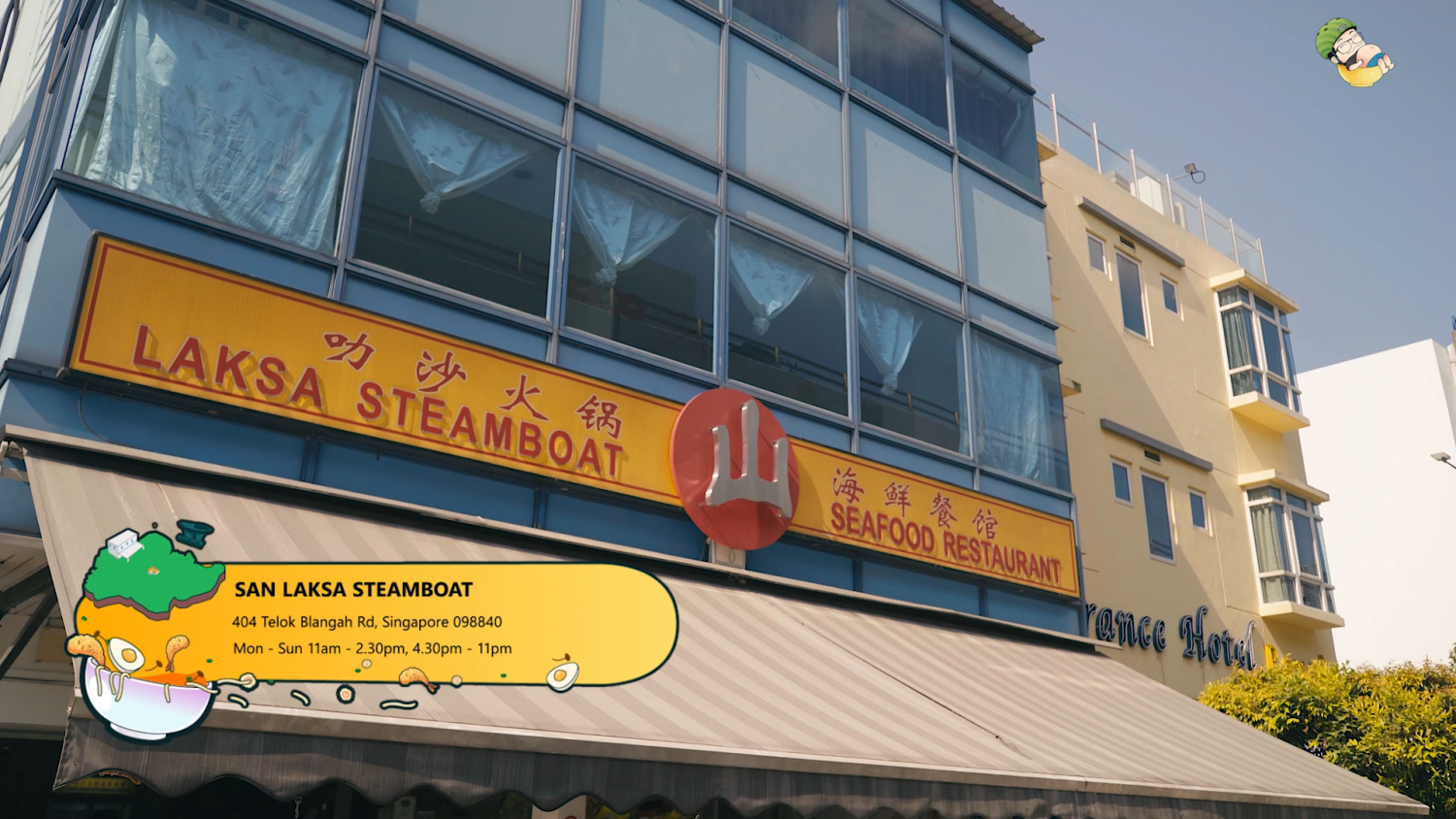 San Laksa is a steamboat restuarant offering traditional hotpot ingredients paired with legit laksa broth.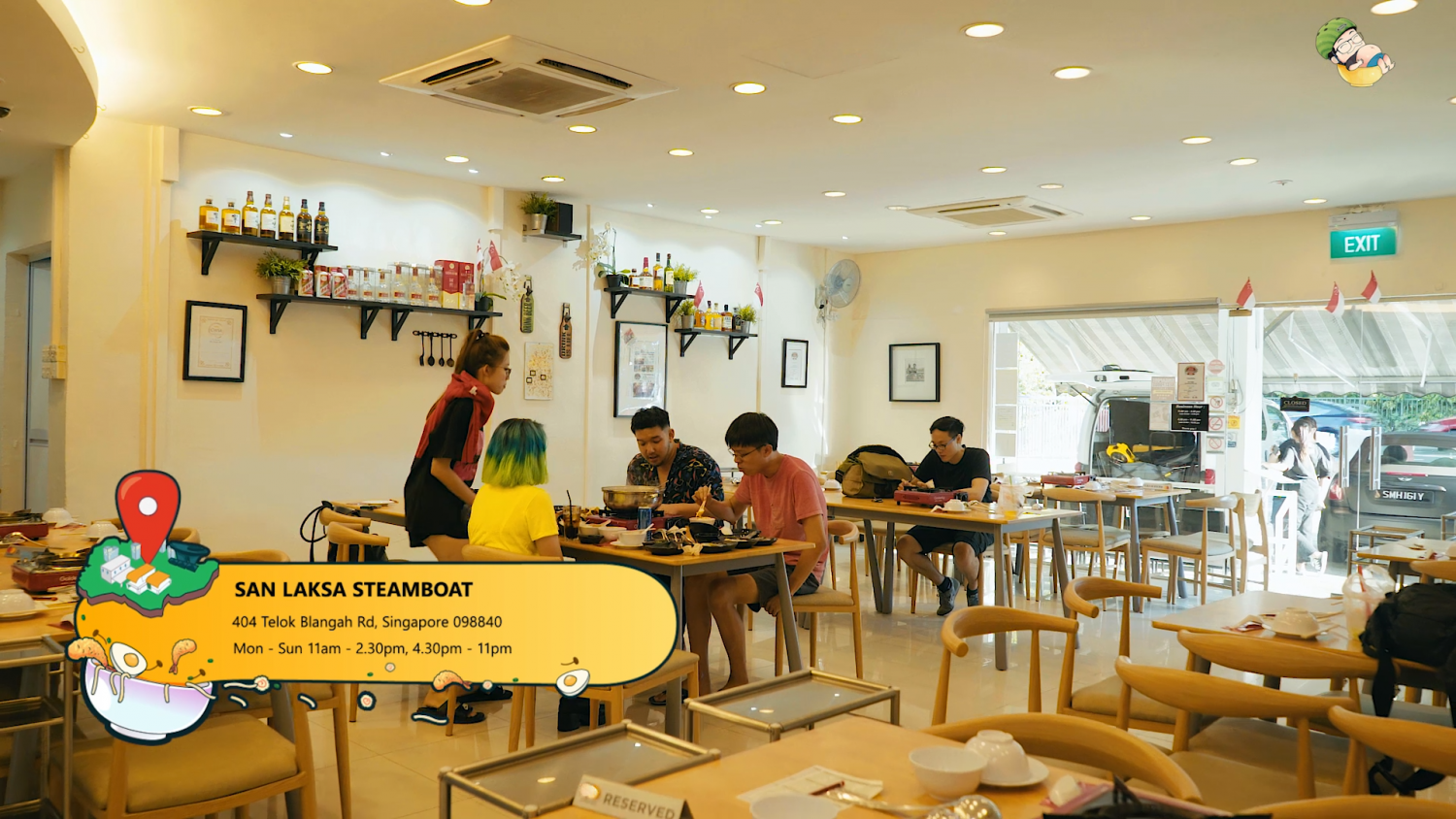 They are popular for their rich and tasty laksa soup. So if you are a laksa person, this is a must-try!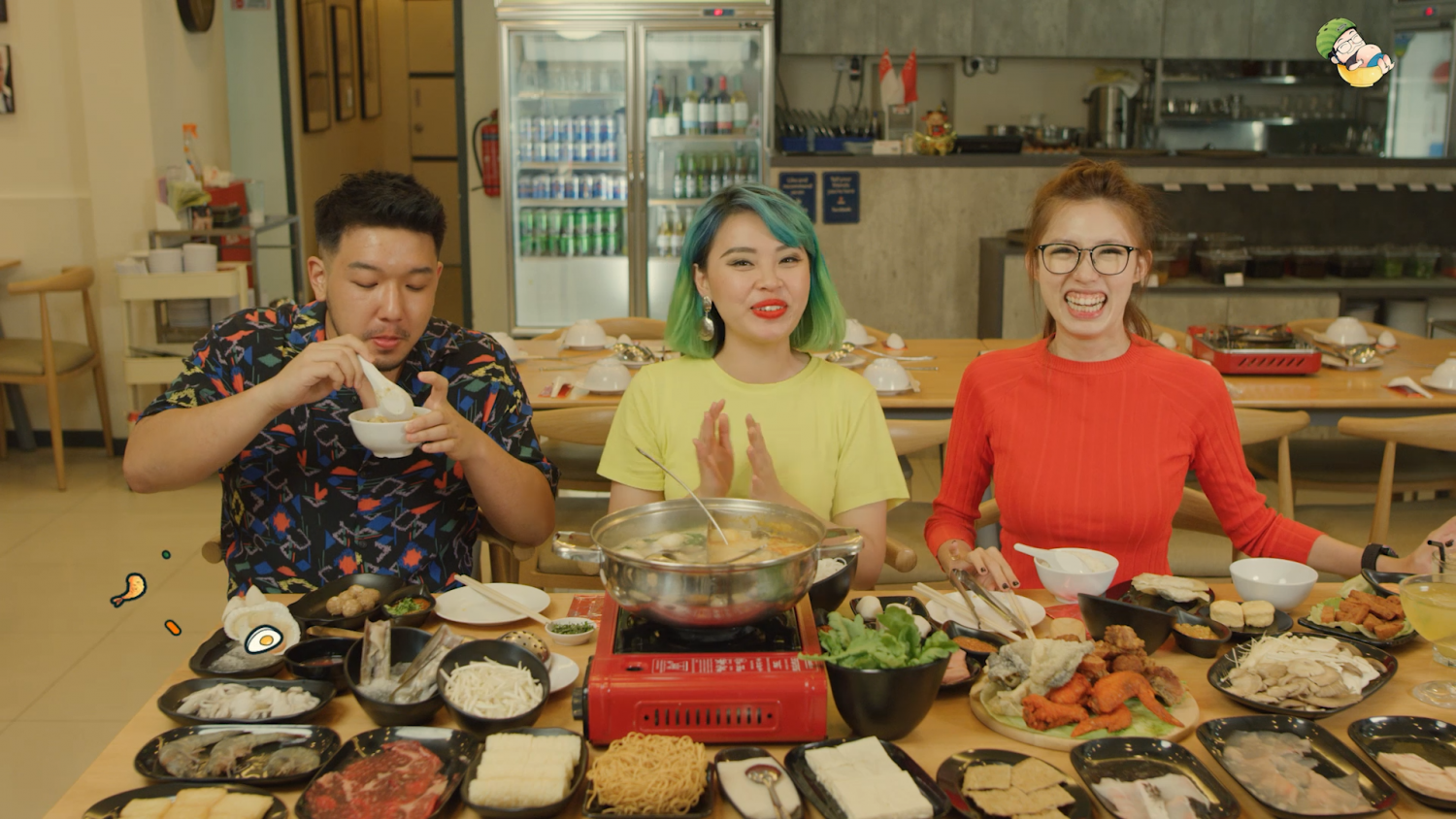 Their traditional curry laksa broth is served with a rich coconut taste and a hint of spiciness. For those with a spicier palate, you can actually add more chilli into the broth. Add the laksa gravy to go with your rice and you'll be amazed by how delicious and addictive this combination will turn out to be.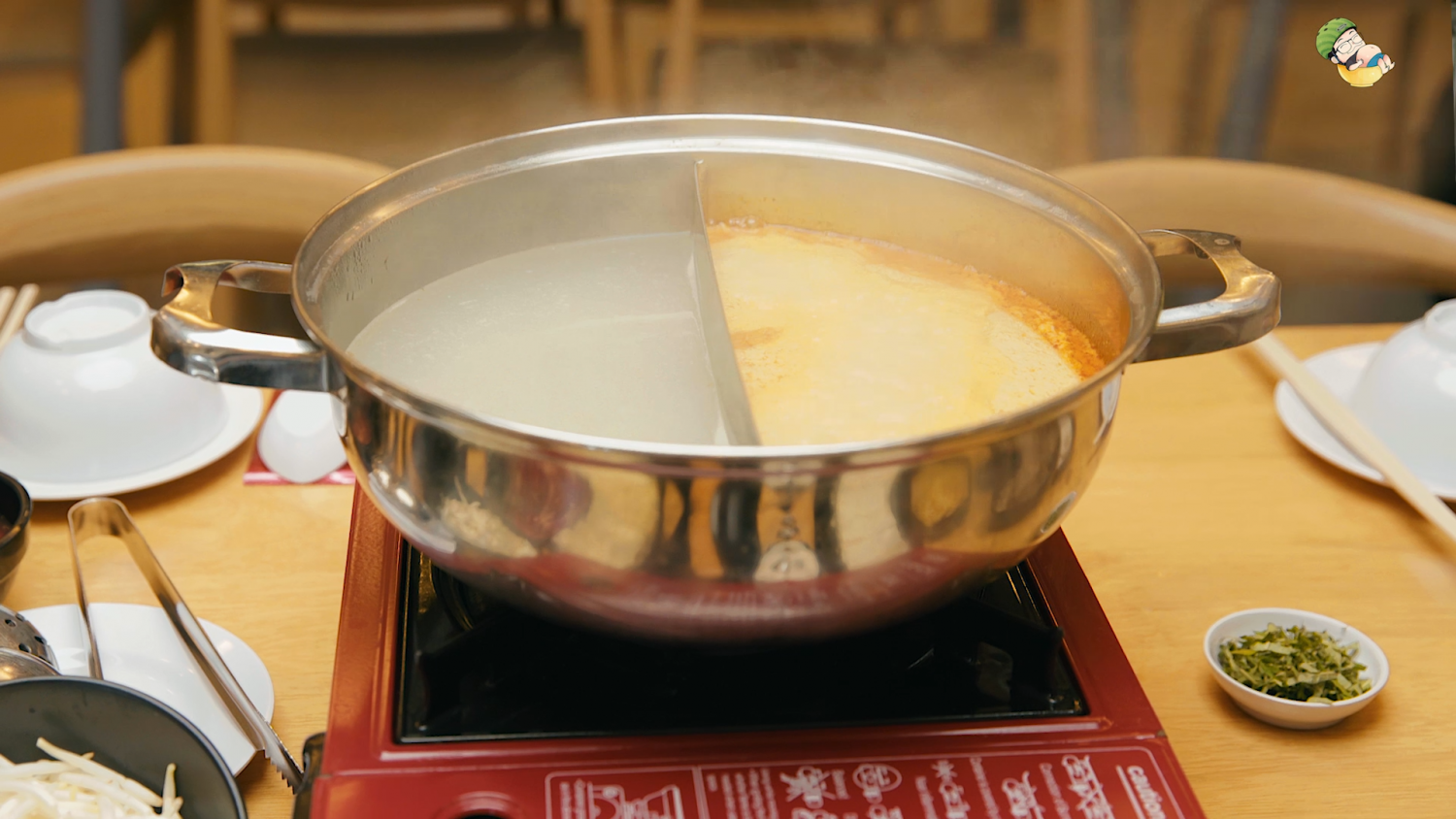 We've got to say this laksa is very special, because most laksa can be too jelak and thick after consuming for awhile. However this one here is made watery enough for us to take it in easily, but still retain all the rich flavors of the laksa. Best part is there's generous servings of big fat juicy hums (cockles). So wonderfully good!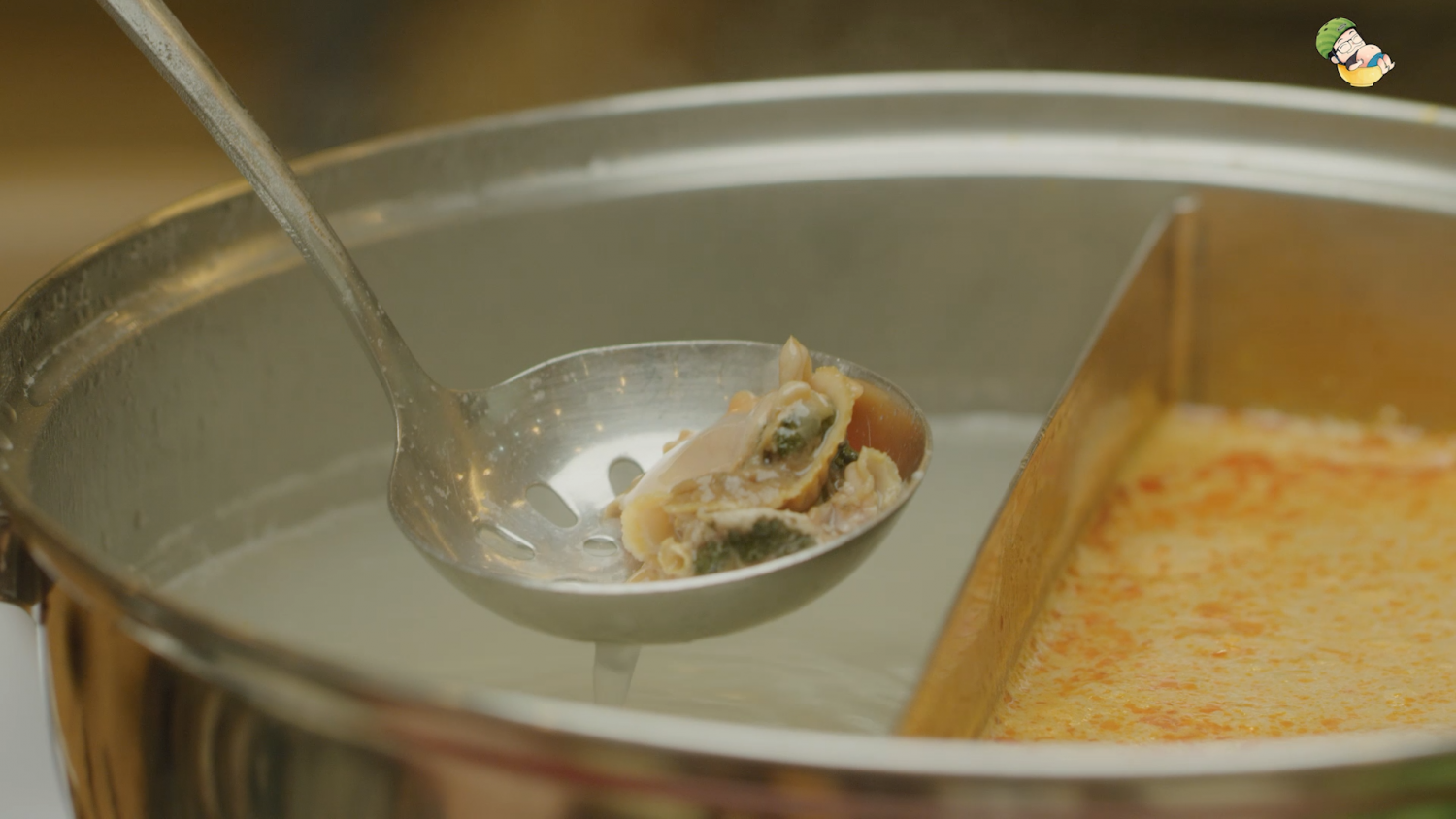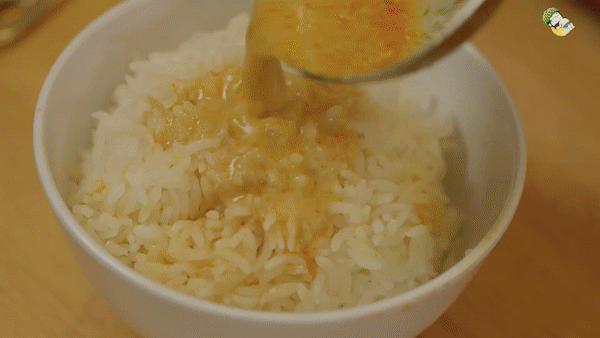 And what's even more amazing is that this whole selection here is the Comfort Steamboat. Yes, it is very comfort indeed. Comfort food is our best friend afterall.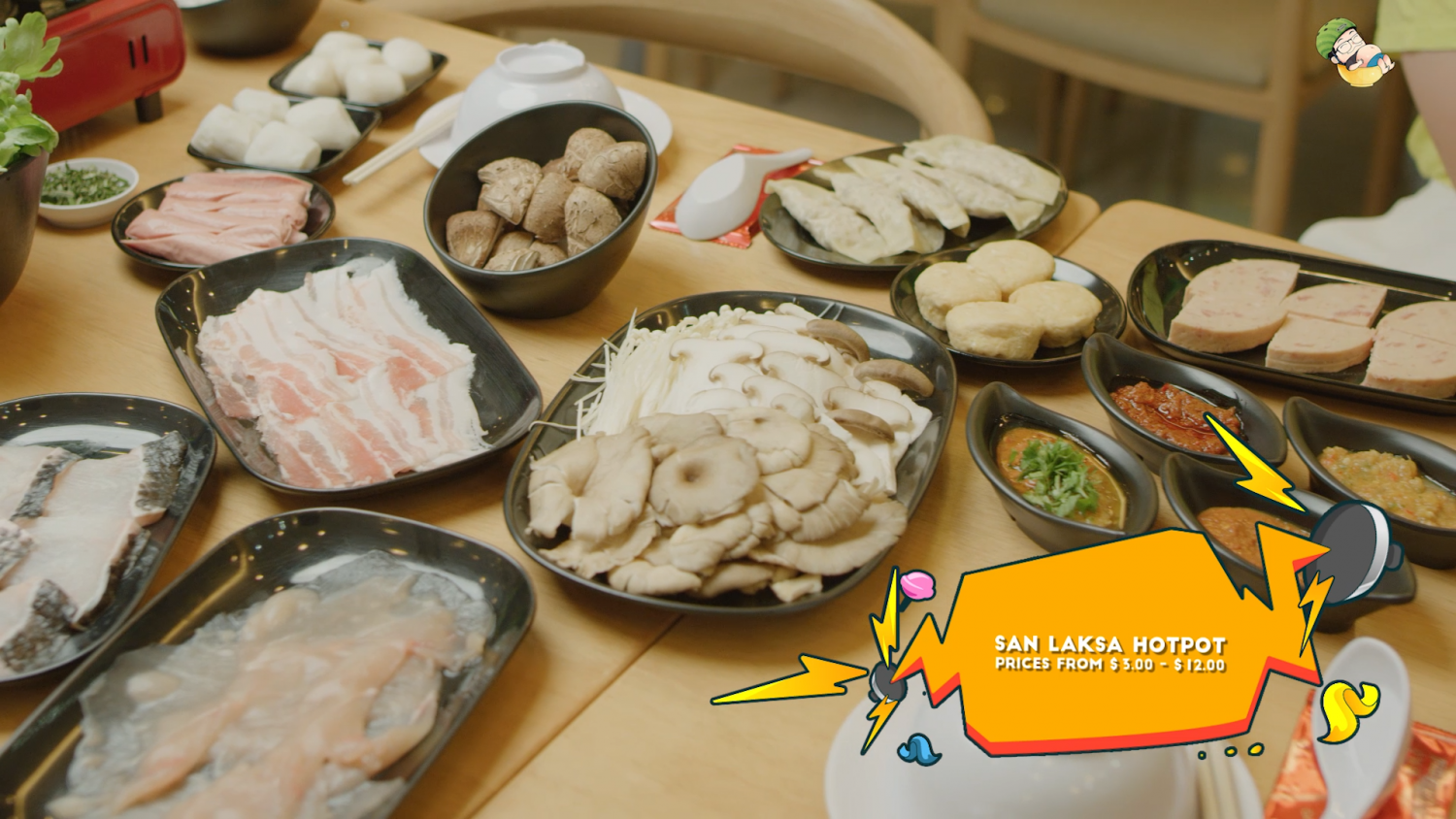 And it's incredible how cheap this place is. Cheap and good comfort food! No wonder Sylvia's always coming here to eat.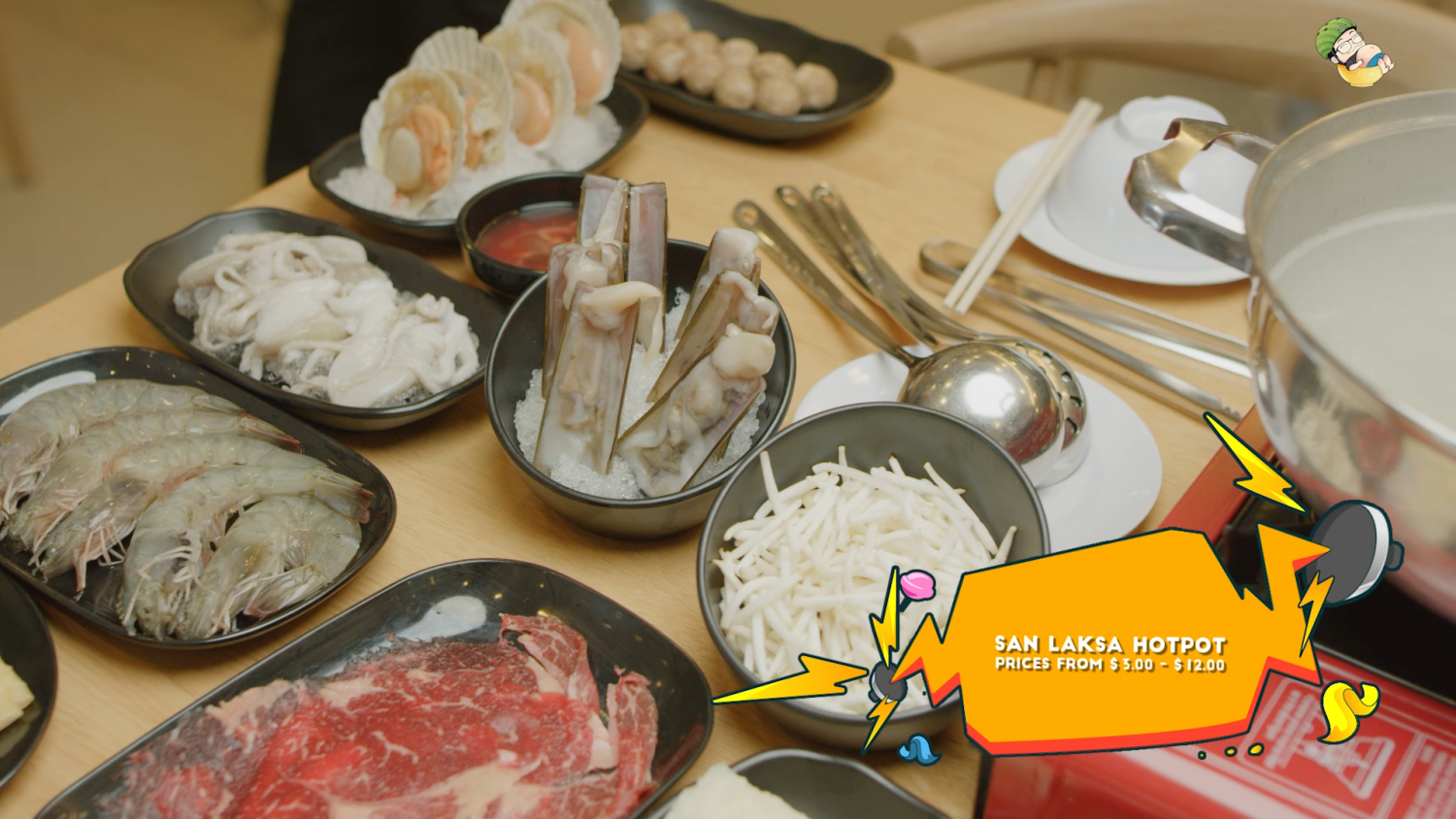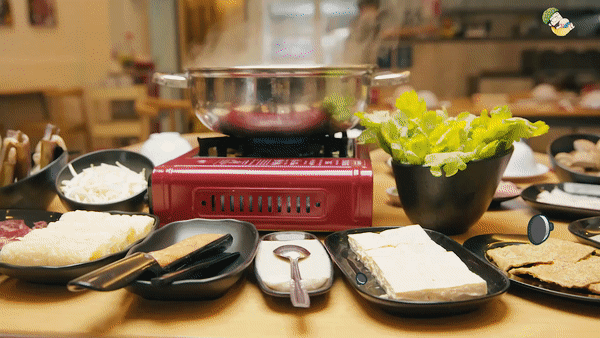 We also get to add all the meat and the crazy selection of ingredients into the laksa broth and all of them taste so uniquely different.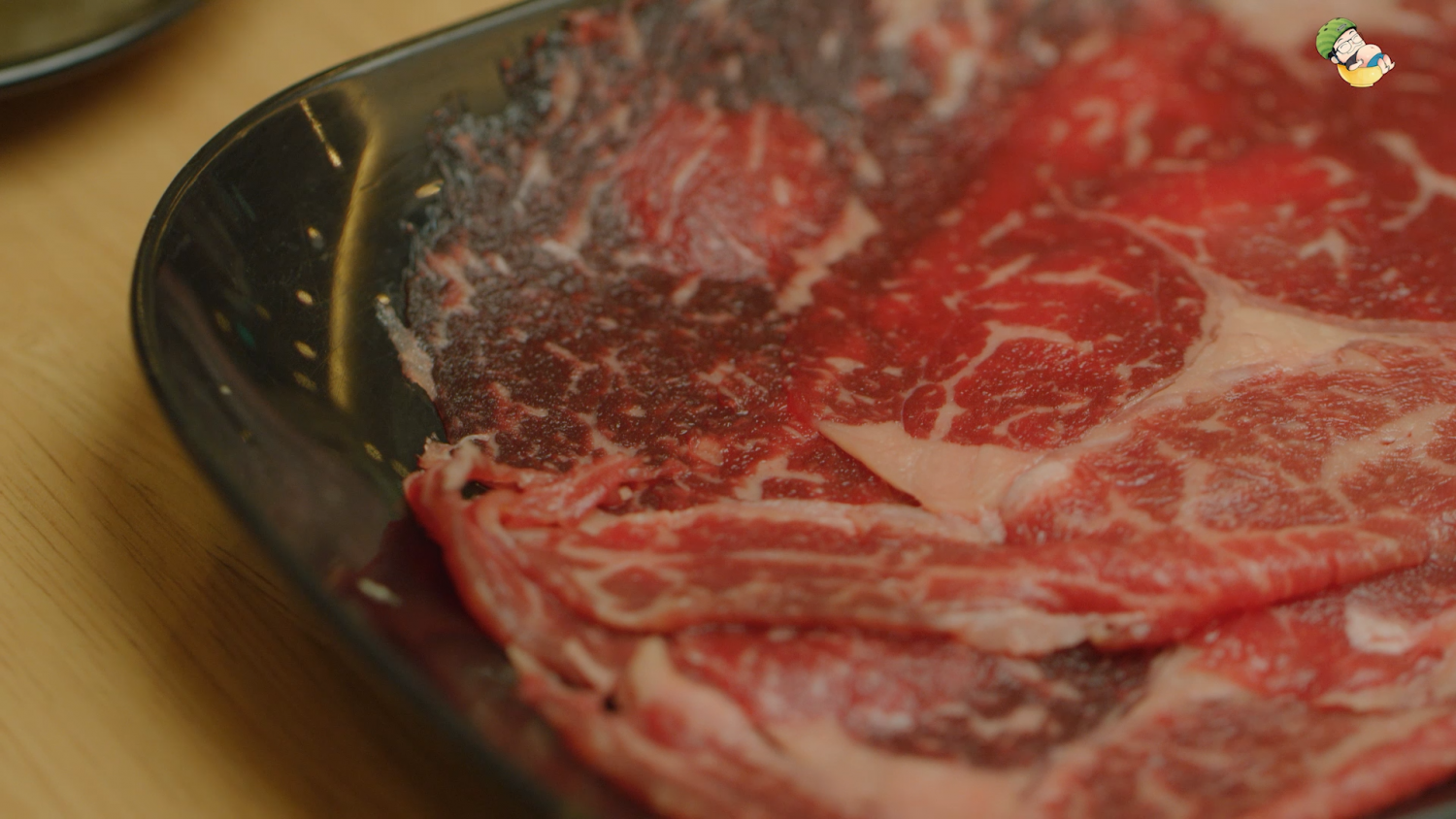 So they have these thick fat slices of luncheon meat which you can boil in the broth.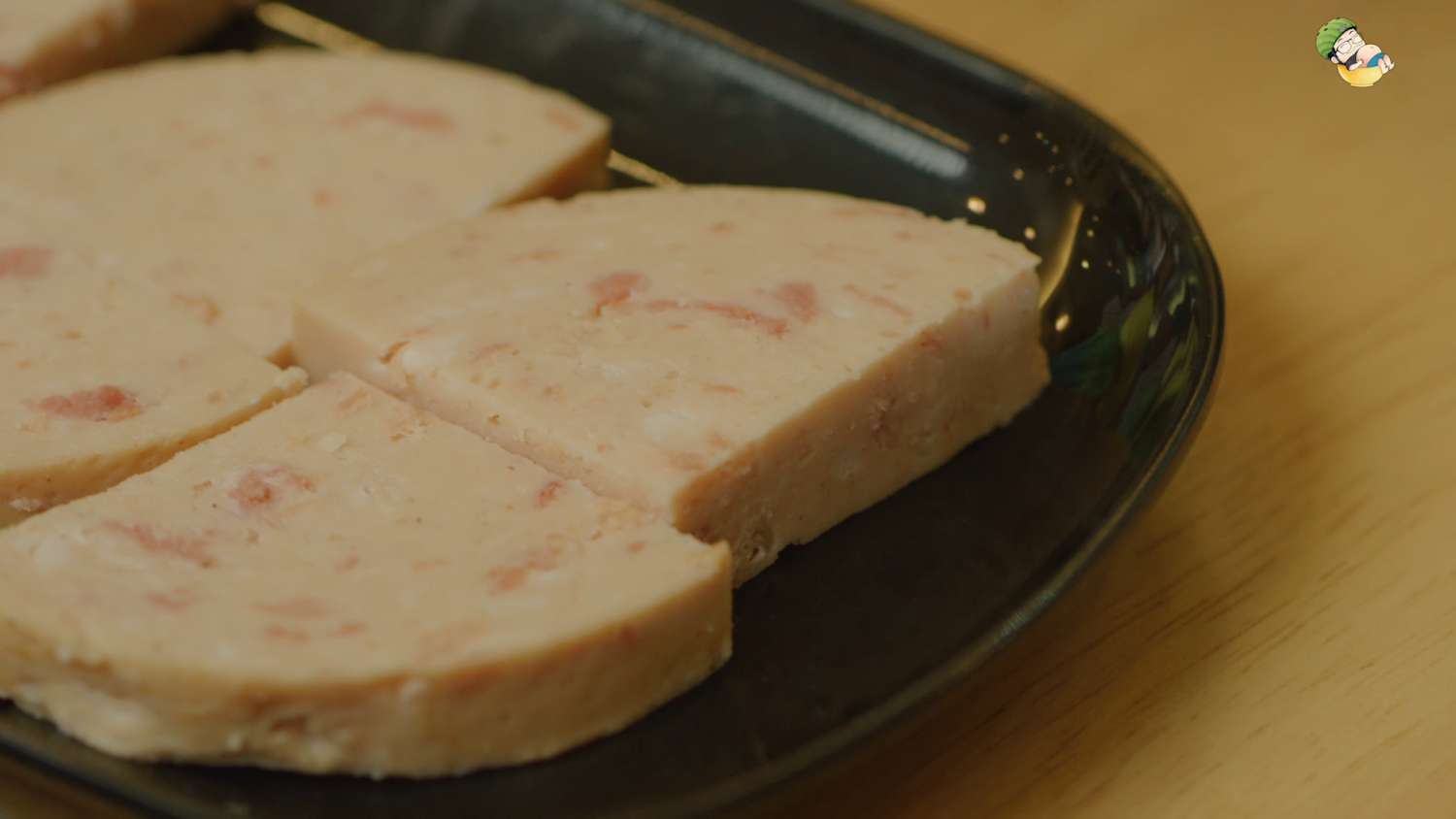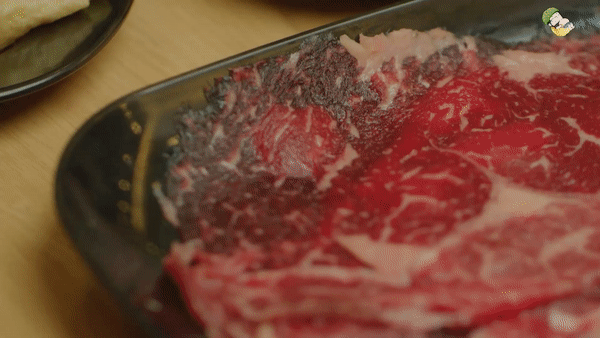 And also the cooked fried stuffs such as the spam fries.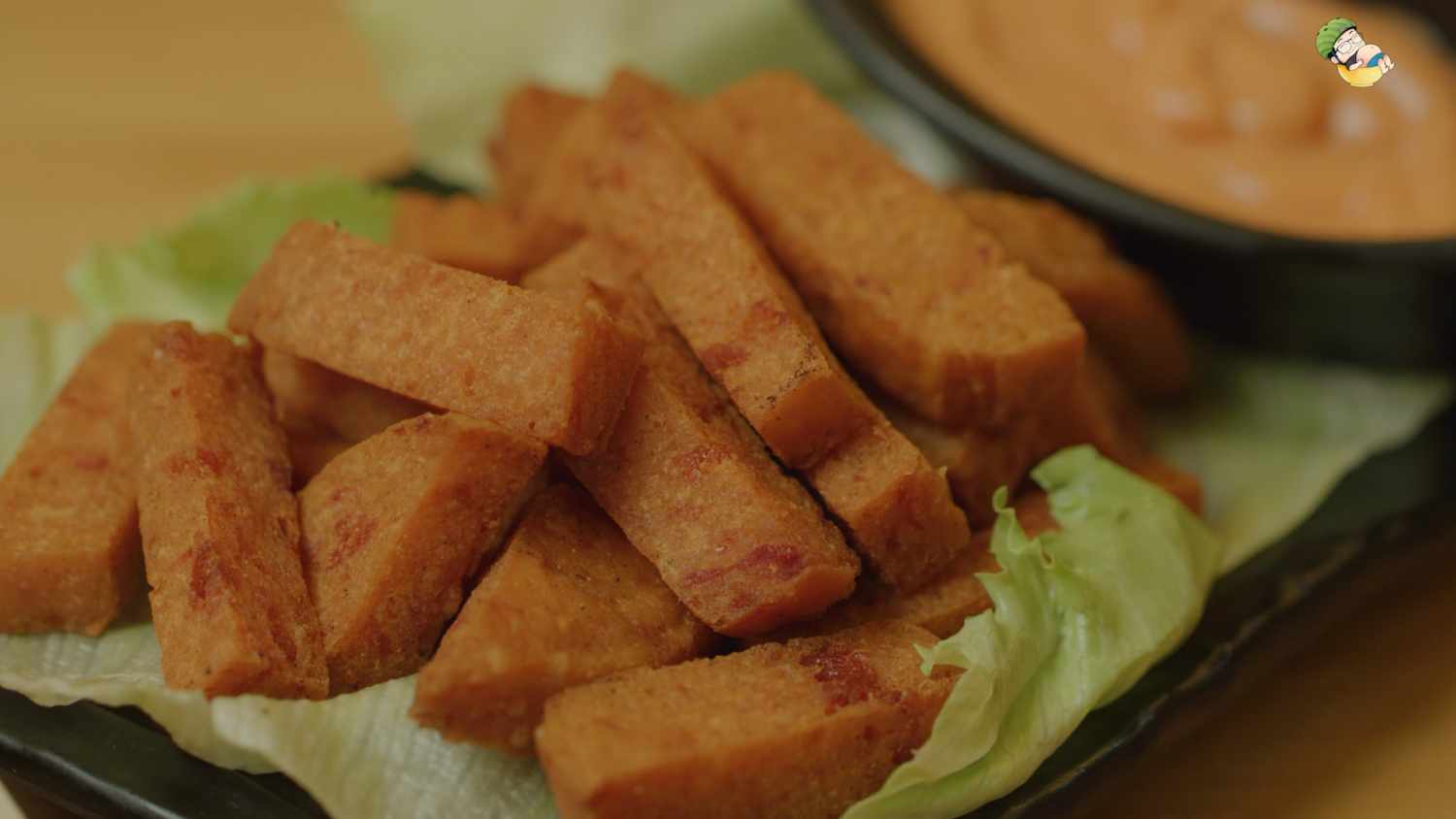 If you are feeling the mood to have loads of fried sinful stuff, just order this huge platter of assorted food like the fish skin, chicken wings, pork balls and more. Everything you need in a platter!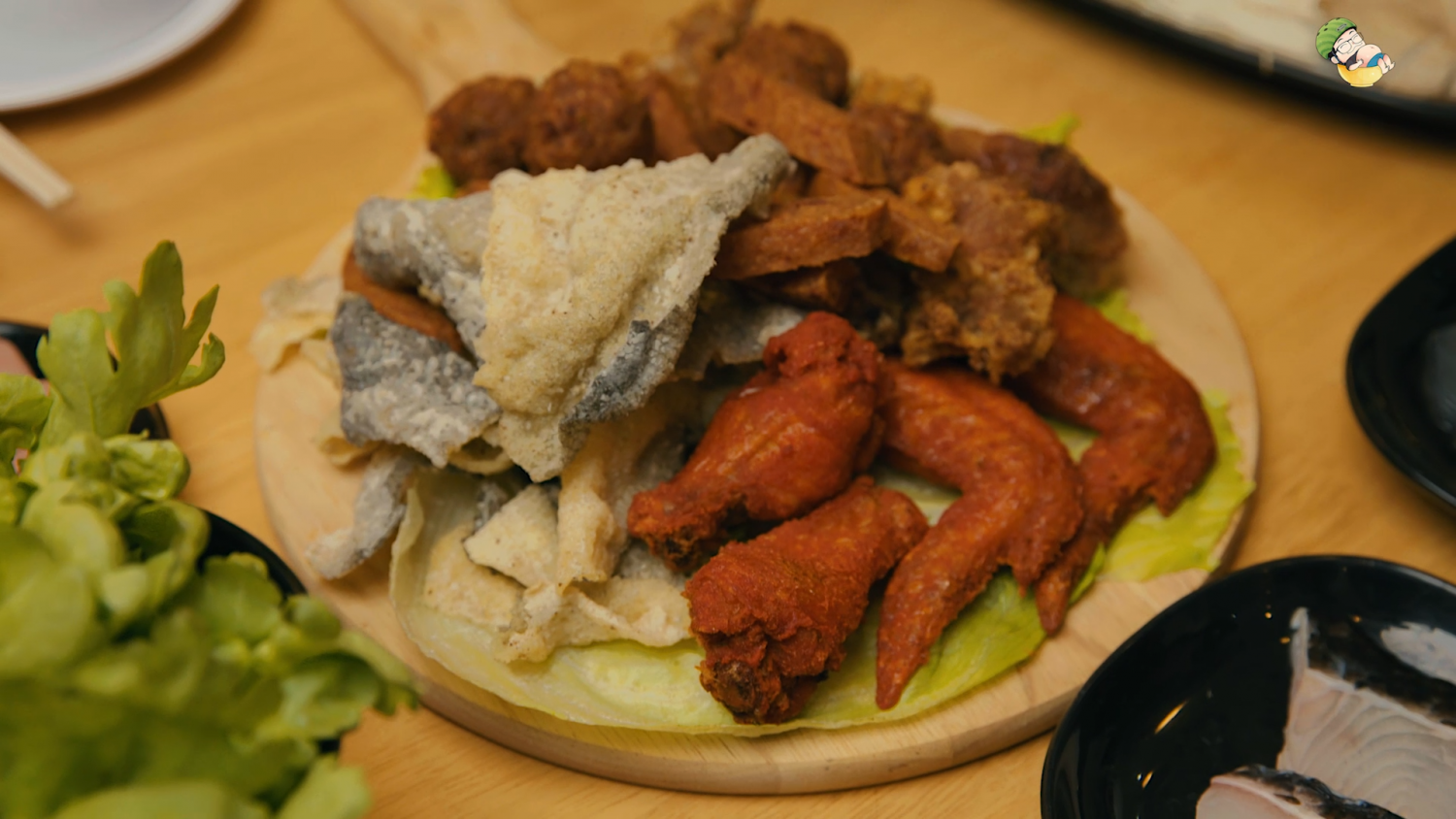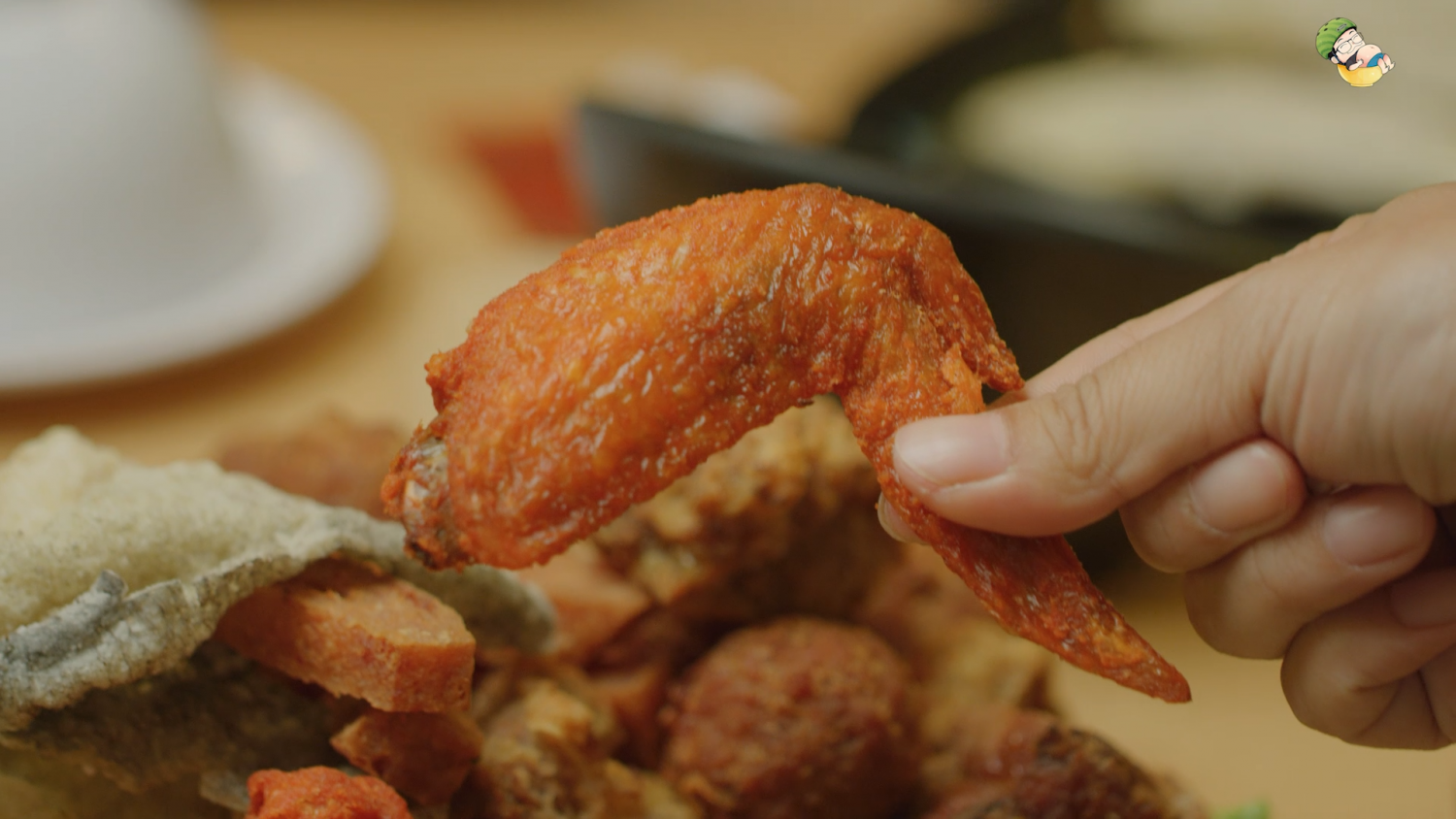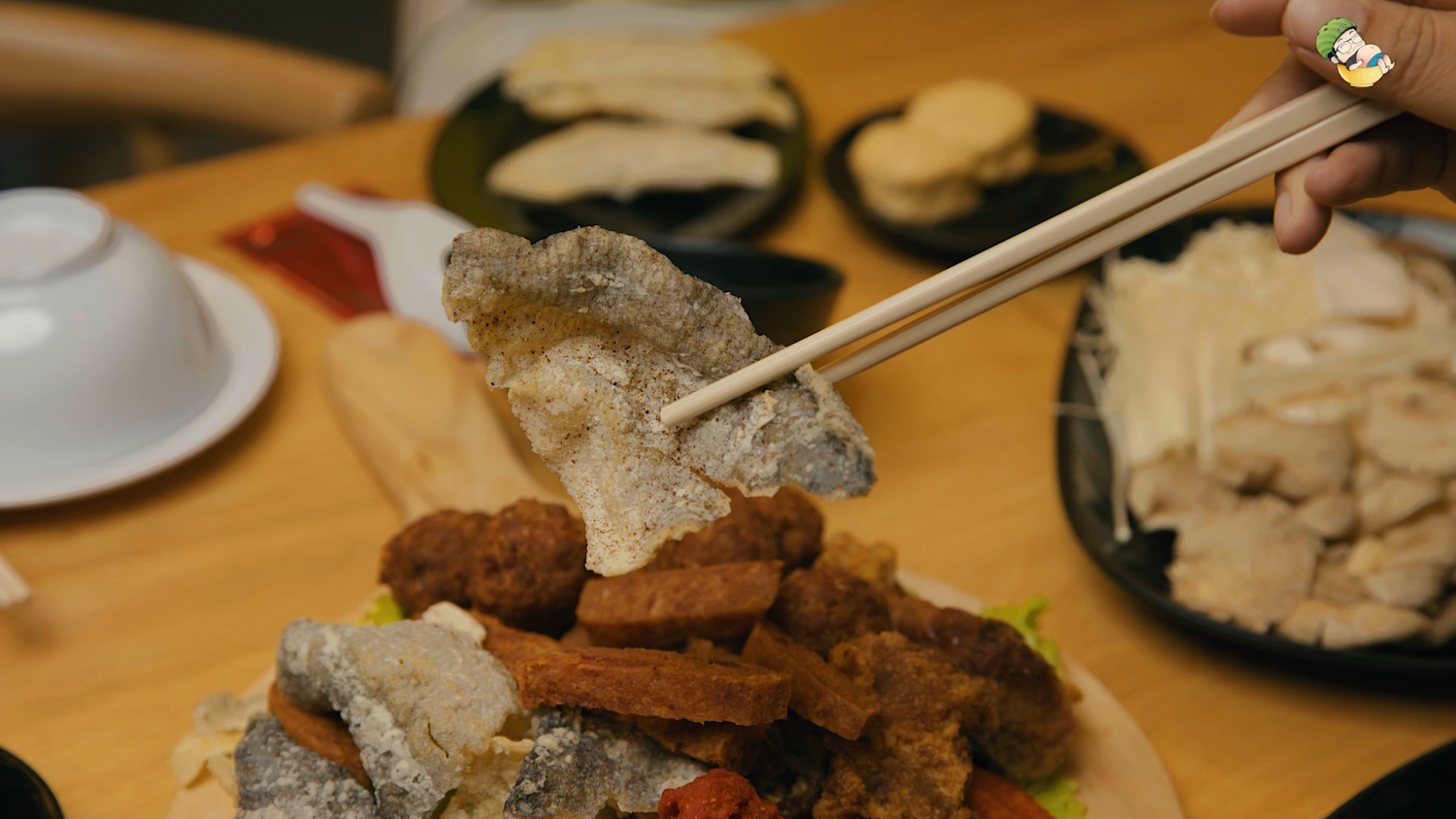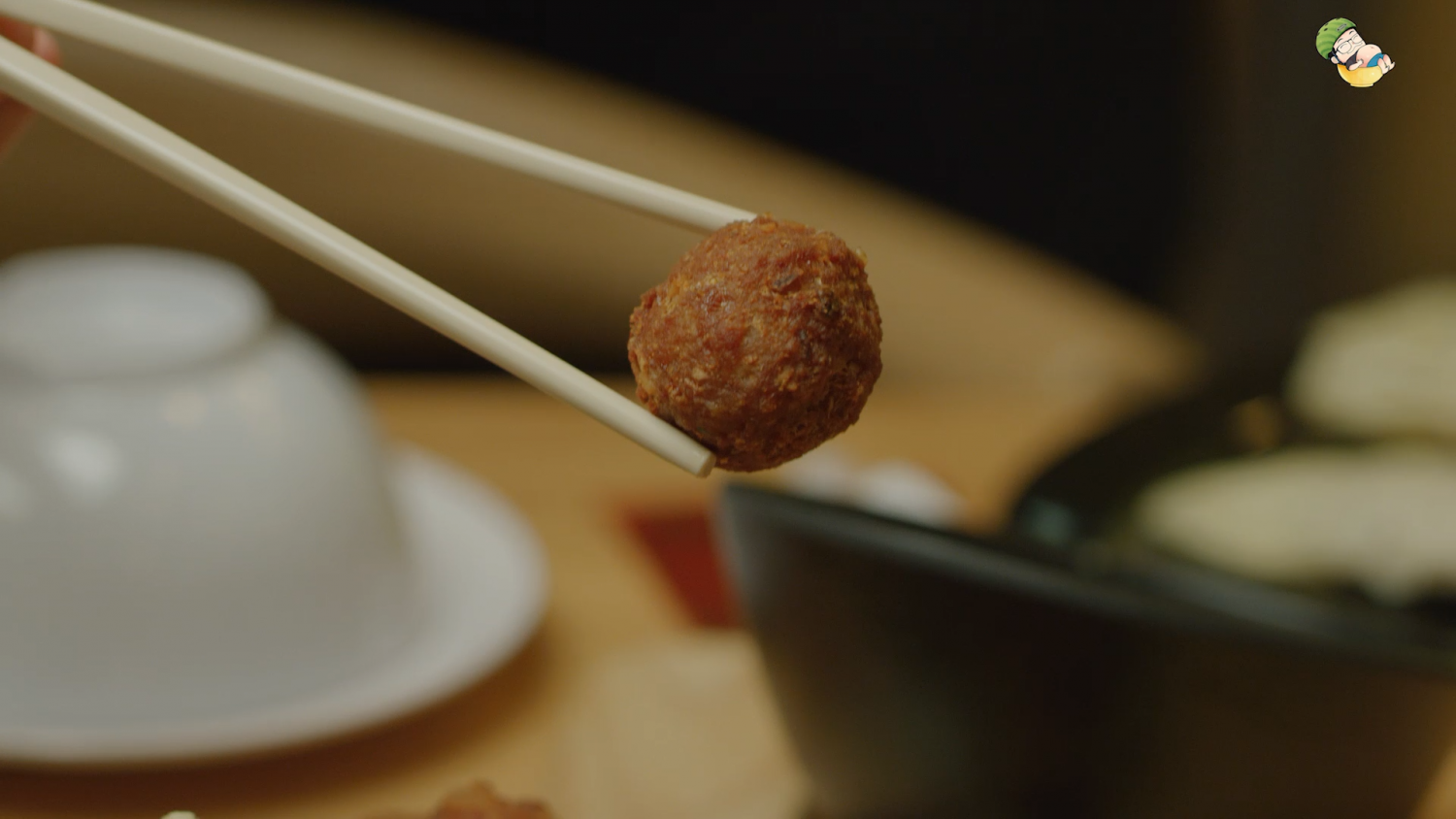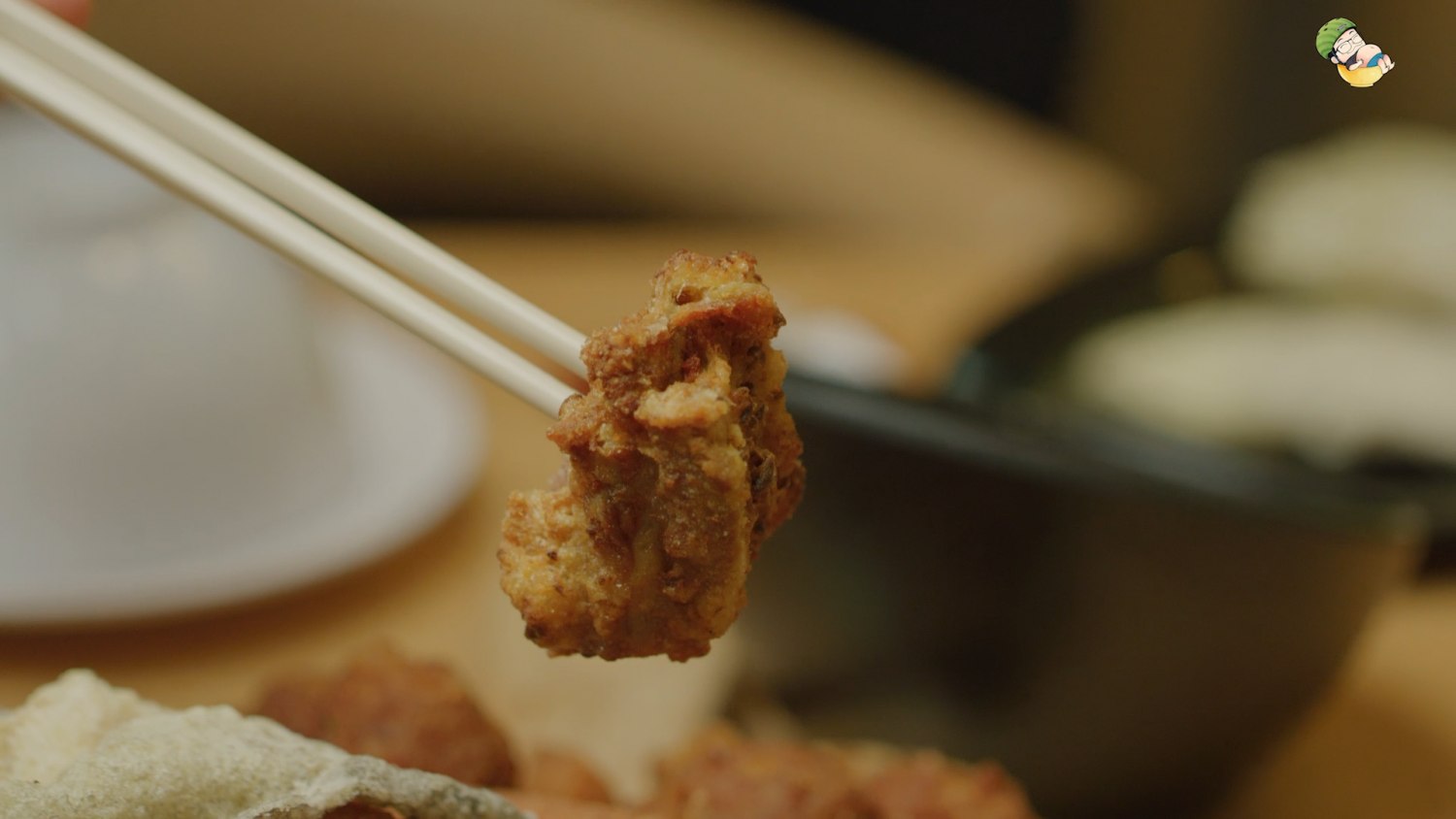 What we also love about this place right is the hotpot comes with 3 customizable chilli sauces to go with the dishes.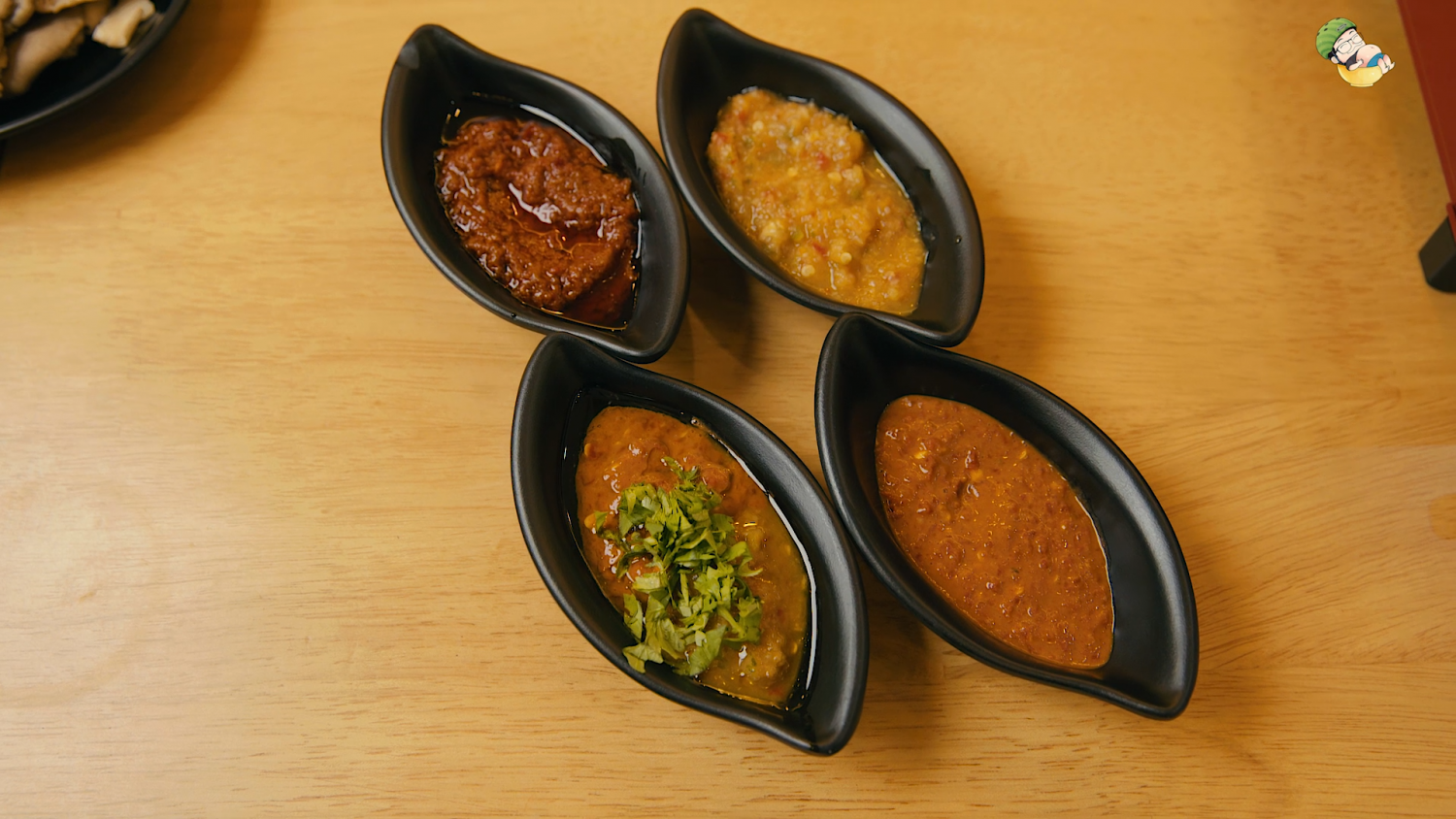 They are all very savory yet not too spicy or overpowering.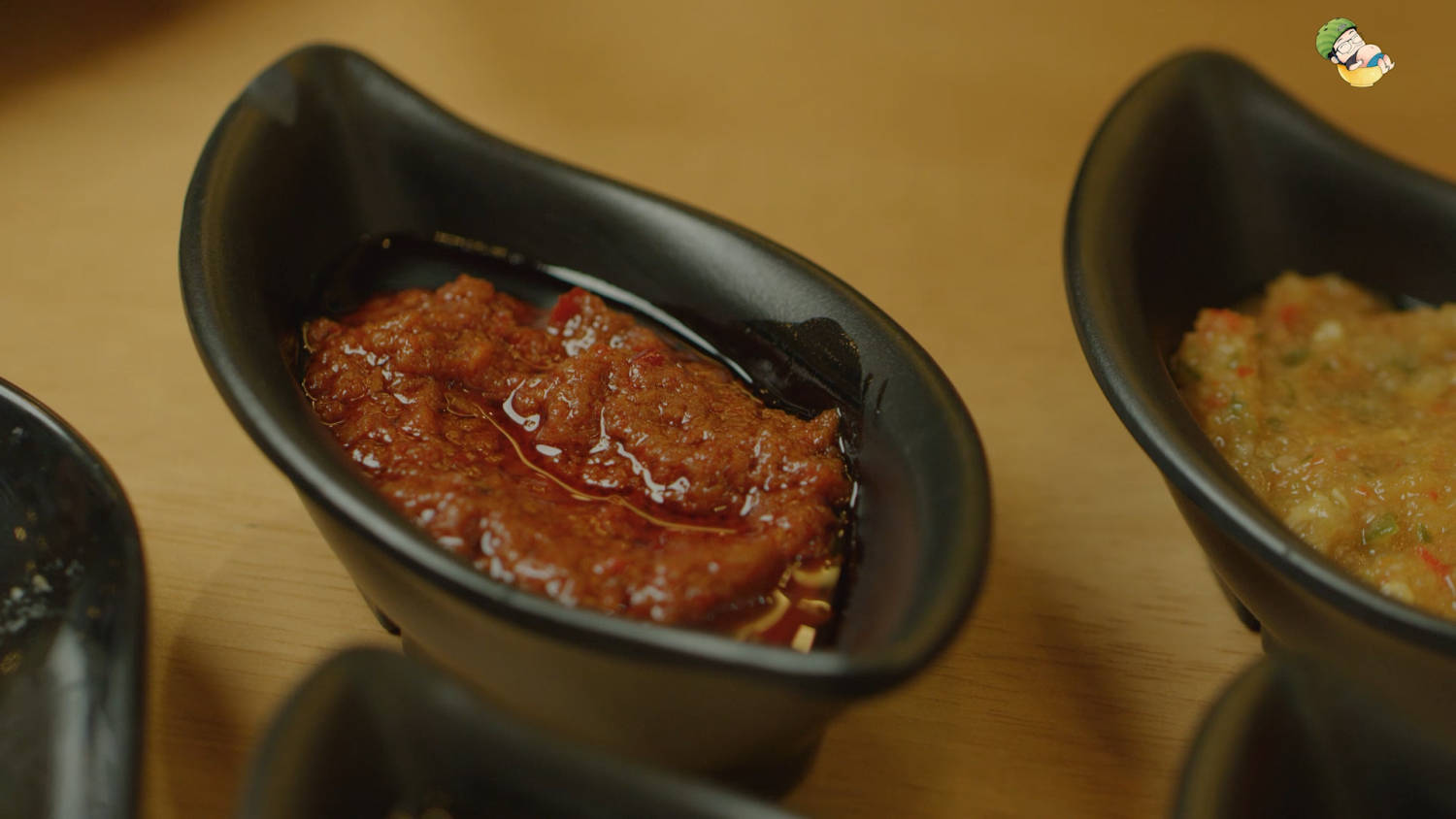 Mix, match and enjoy eating!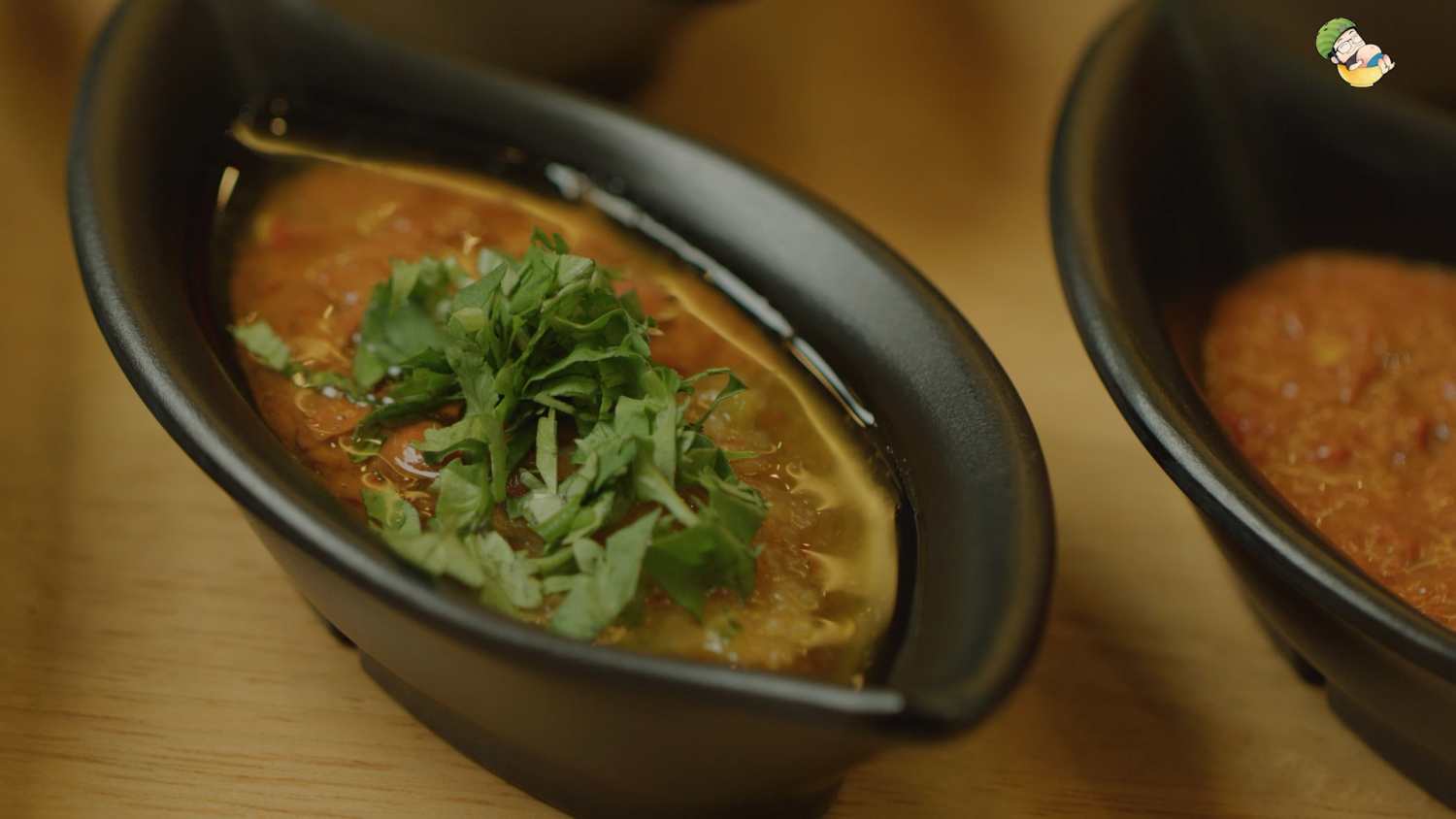 With all that's being raved and said, San Laksa Steamboat has a total of 3 stars and it is Food-King Good!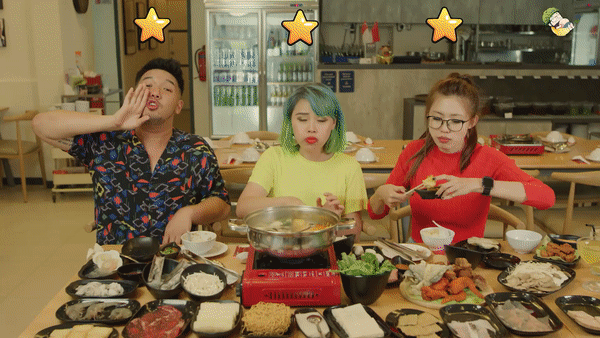 Ratings: 3 Stars, Food-King Good!
SAN LAKSA STEAMBOAT

404 Telok Blangah Road, Singapore 098840
Mon – Sun, 11AM to 2.30PM, 4.30PM to 11PM
And here's our Top 3 Picks of the Day!
Nina's pick – San Laksa Steamboat
Sylvia's pick –  San Laksa Steamboat
Aiken's pick – San Laksa Steamboat
And there you have it! All the amazing hotpots we can eat in one day. And they are all so good… and cheap. So yummy that Nina just can't stop dancing! Somebody stop her… by clicking the video below and watch her dance! Now go on… watch us.