Hello, it's Friday and that means another episode of… Food King! Today, we are going explore a variety of interesting seafoody options for you to savor. Here we will be looking at traditional,  hawker as well as progressive seafood in Singapore. So watch us dive into the belly of a gigantic whale and swim to our next destination!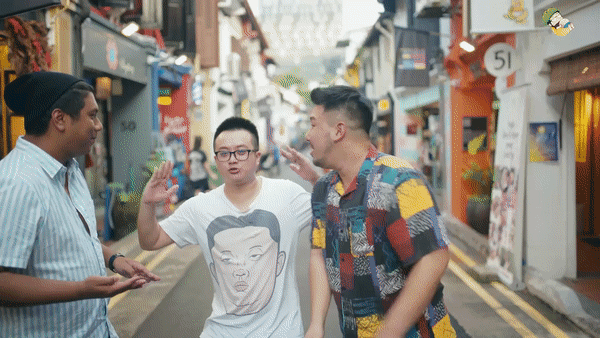 And no, we've got no idea what Aiken is doing here. Caption this guys!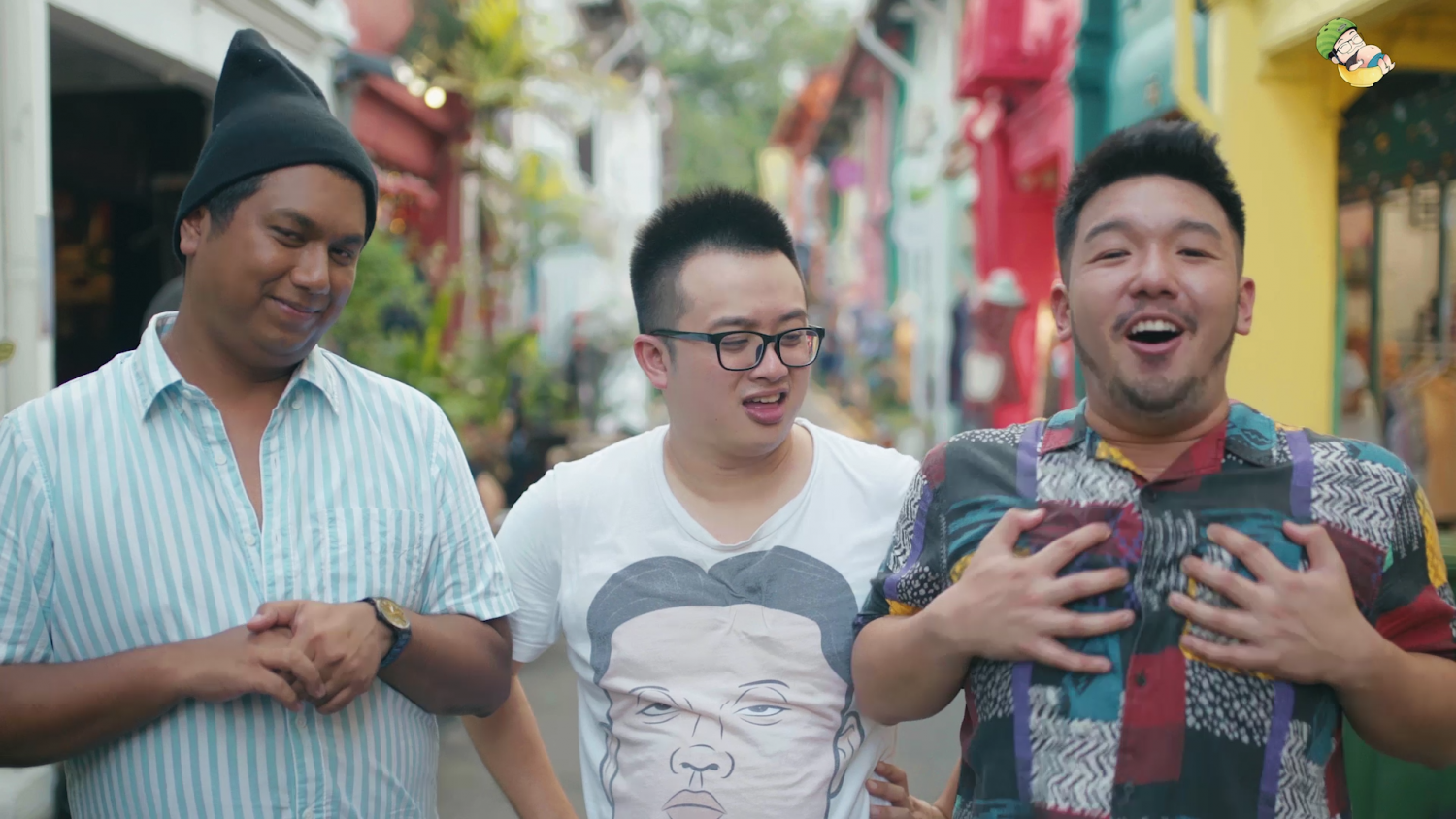 Our first stop of the day brings us to No Signboard Seafood Restaurant at Vivo City. This place is famous for its tasty White Pepper Crab and Chilli Crab that was created in late 70s.
The restaurant got its name when they used a plain orange sign as their signboard and became popular through word-of-mouth.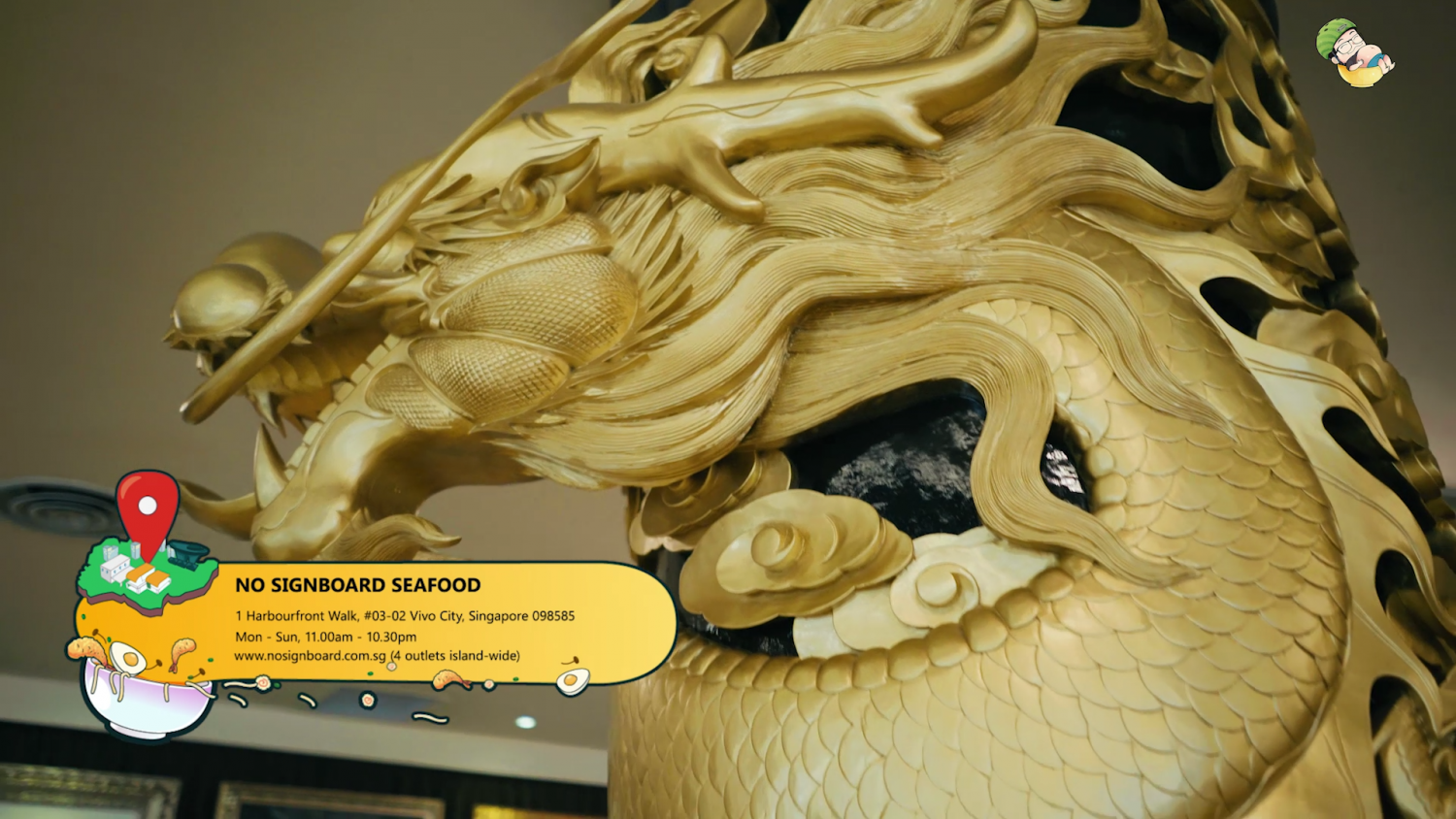 The interior of the restaurant is filled with beautiful and expensive-looking paintings. Very atas feeling at first glance but not too overwhelming when the food arrives.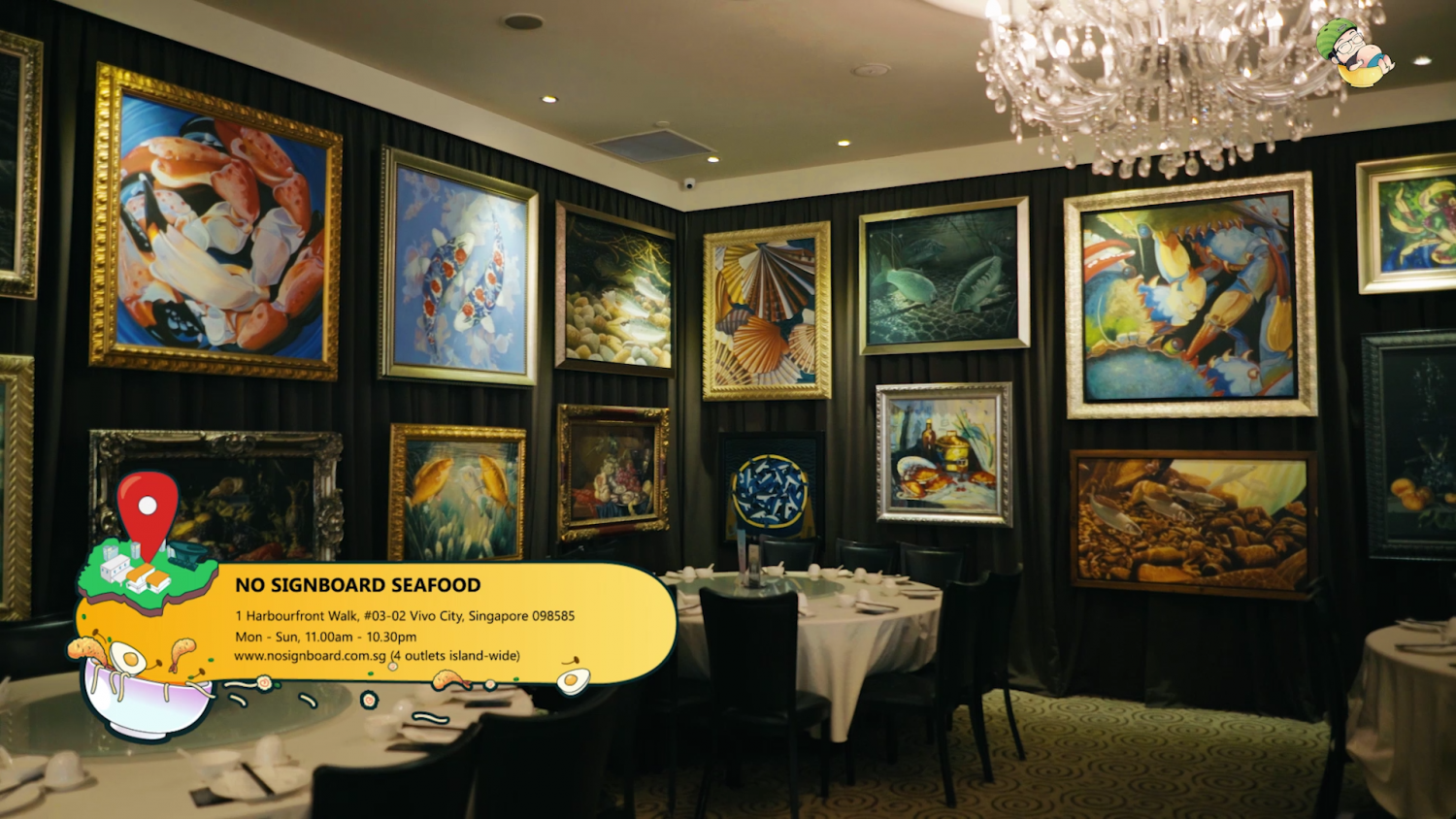 Why? Because we are here for the food! Look at the spread in front of us! Dee can't wait to dig in already.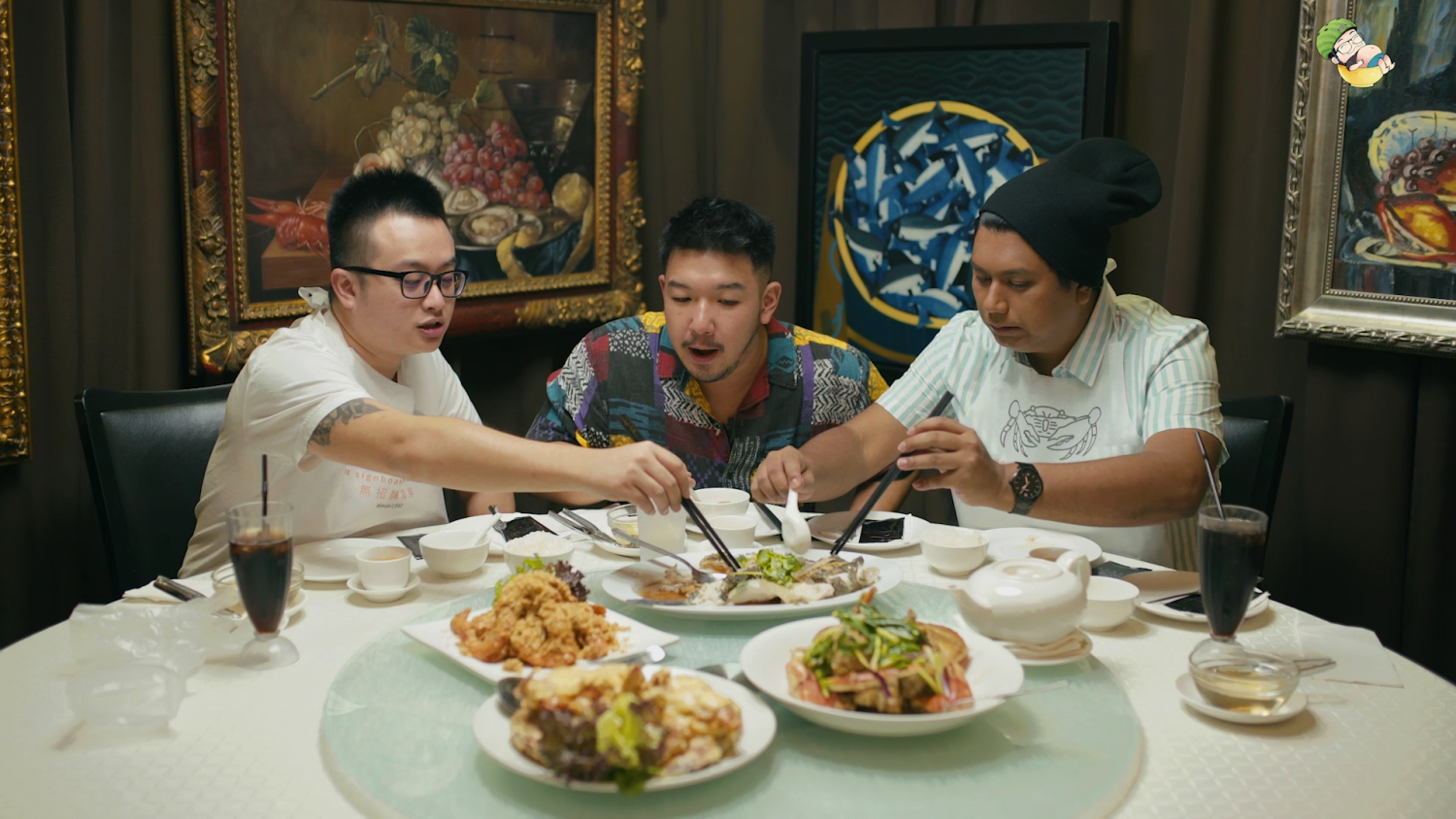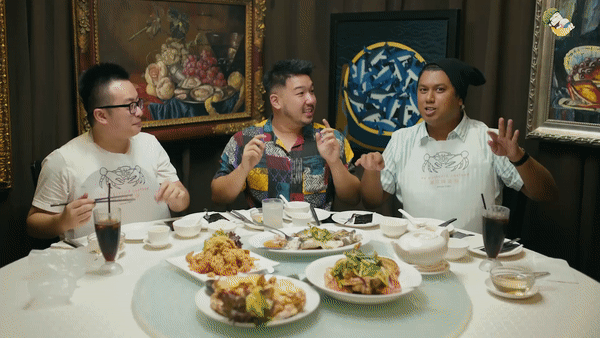 The first dish we will be trying is the Steamed Soon Hock. This a very classic Chinese restaurant dish which most of us are familiar with. It is a must to order this and you simply can't go wrong with it.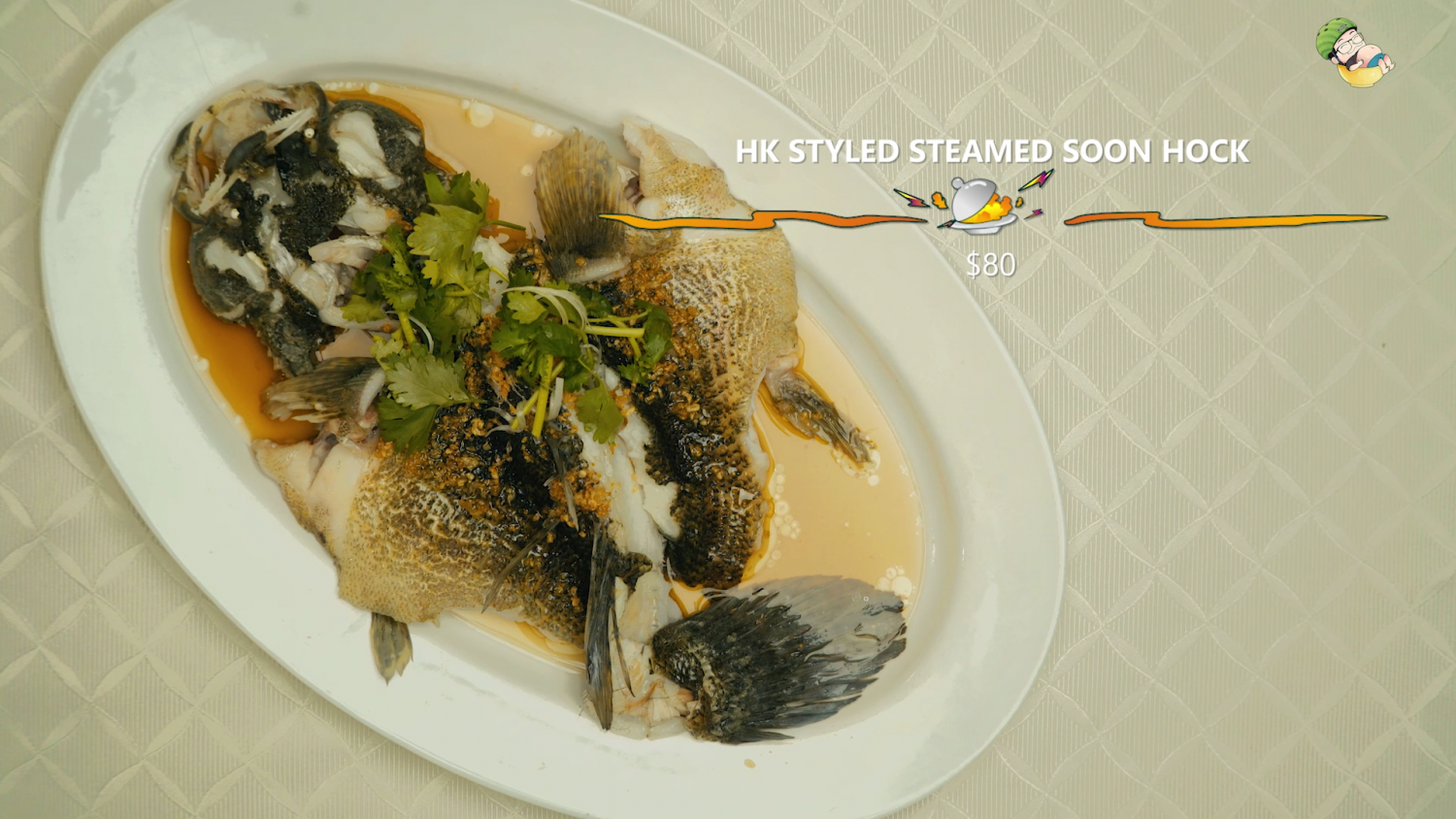 The style of this fish is HK Steamed, which is also called Cantonese style. It is different from the Teochew style where they will steam the fish with tofu, pickles and vegetables. We love how fresh the fish is and the texture is perfect. A standard fish dish but made really well.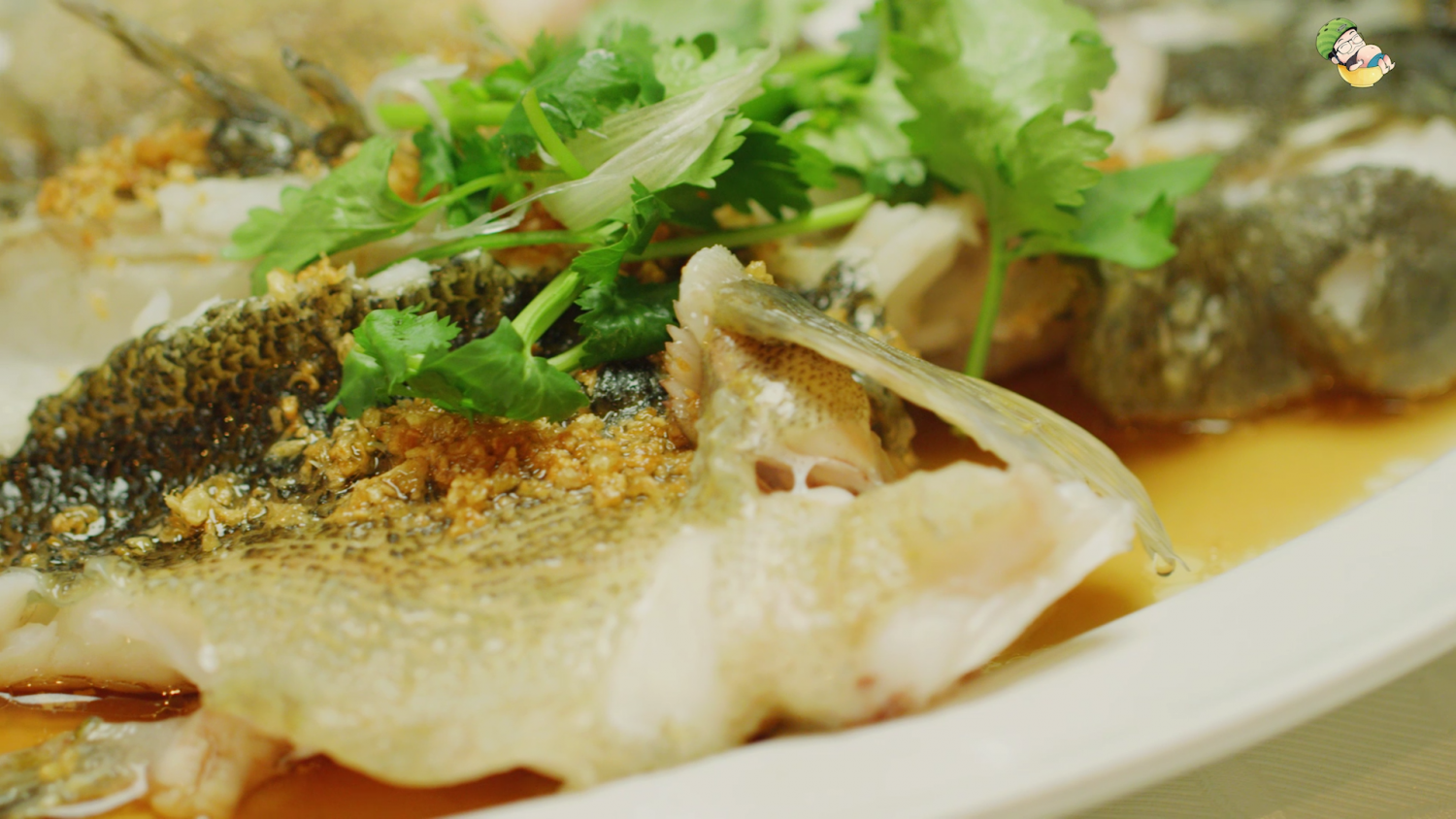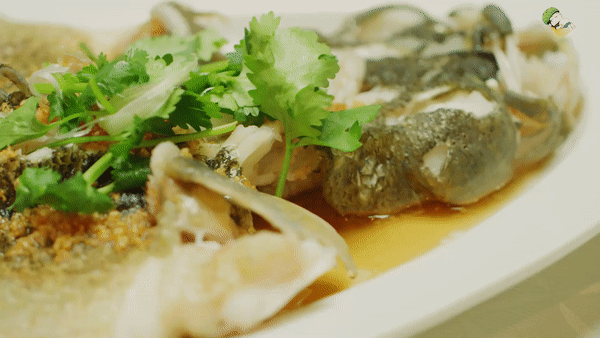 Next up is another common dish which most of us will order in Chinese restaurants – Cereal Prawns. This is no doubt one of our favorite prawn dishes to have but it is also very easy to go wrong if not prepared right. And thank god this one is really good.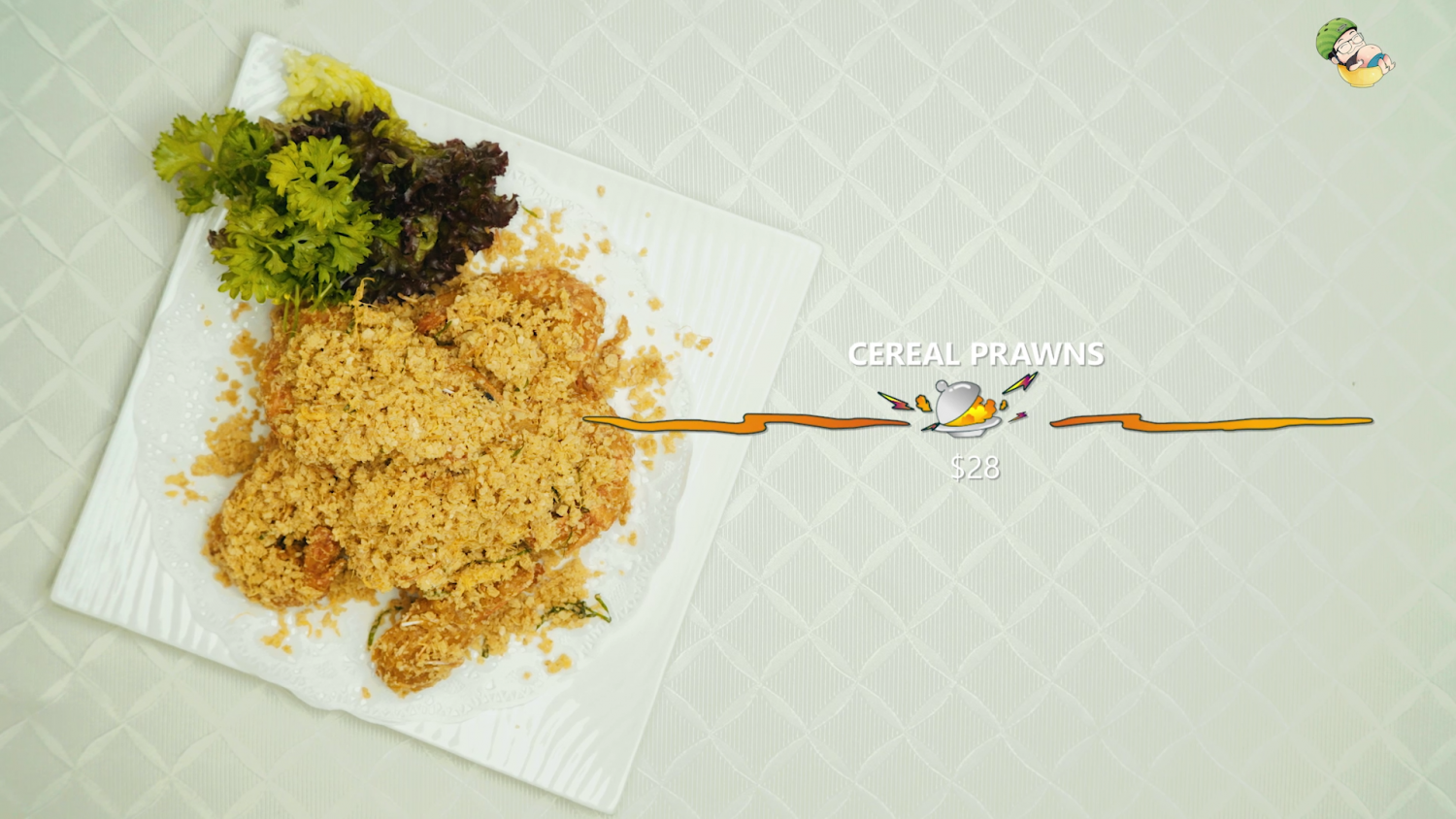 The prawns are battered and fried to such crispy perfection that you can literally eat the entire thing without having to peal the shells. We also like the freshness of prawns and most importantly, the cereal is not too sweet. There is a bite of umami rather than sugary sweet. So good!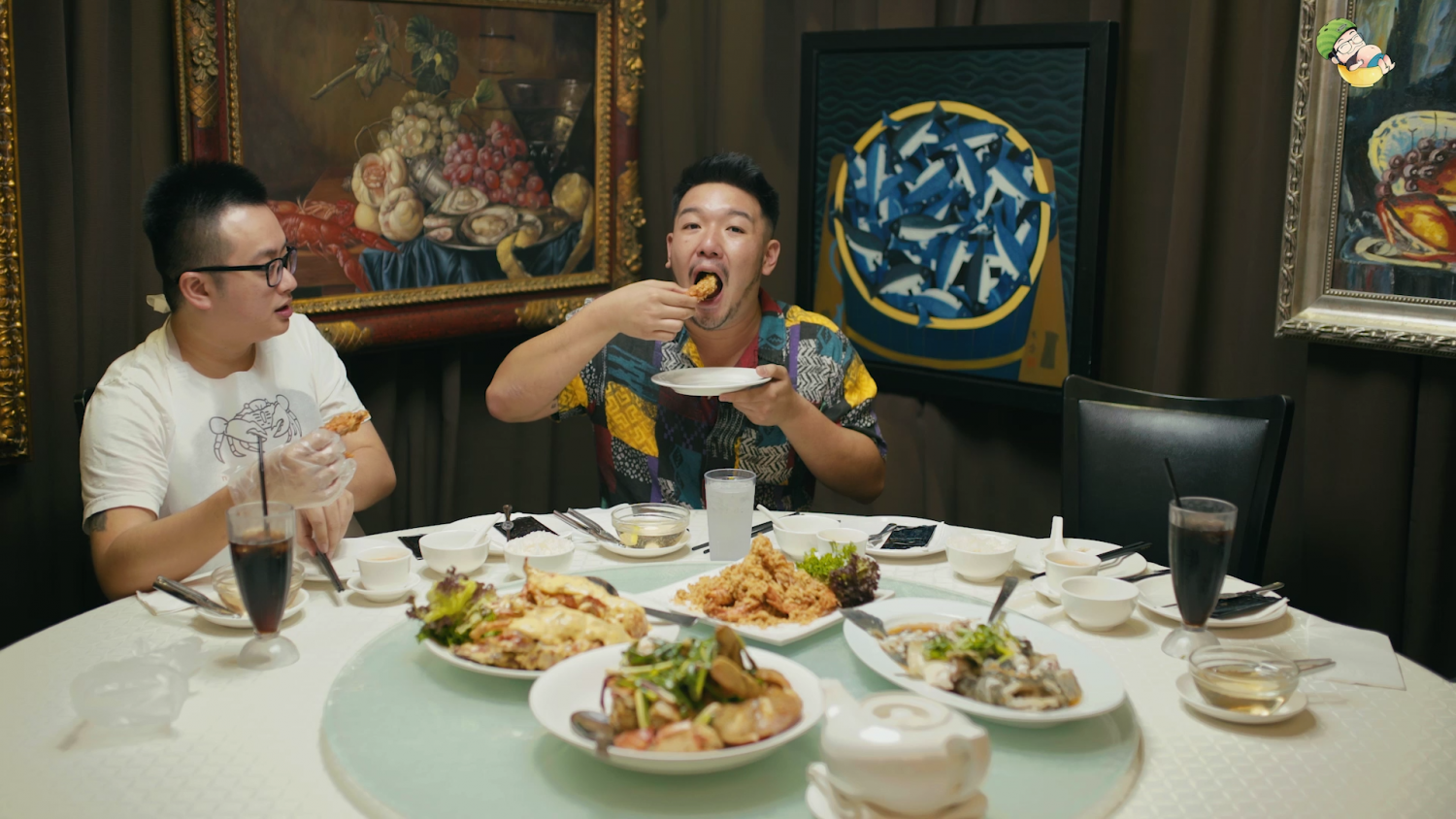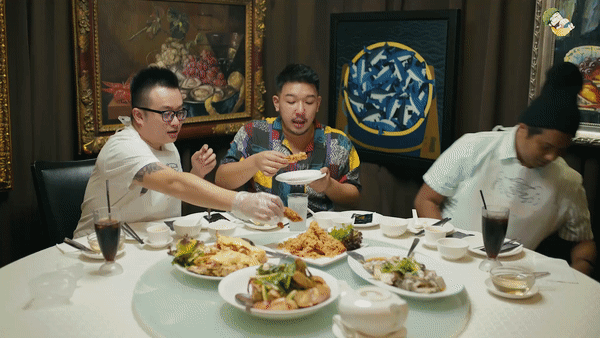 Here we have the Cheese Boston Lobster and we are super excited and worried at the same time for this dish. Who doesn't love lobsters? But with cheese? Hmmm… Very risky indeed. Let's see how this will turn out.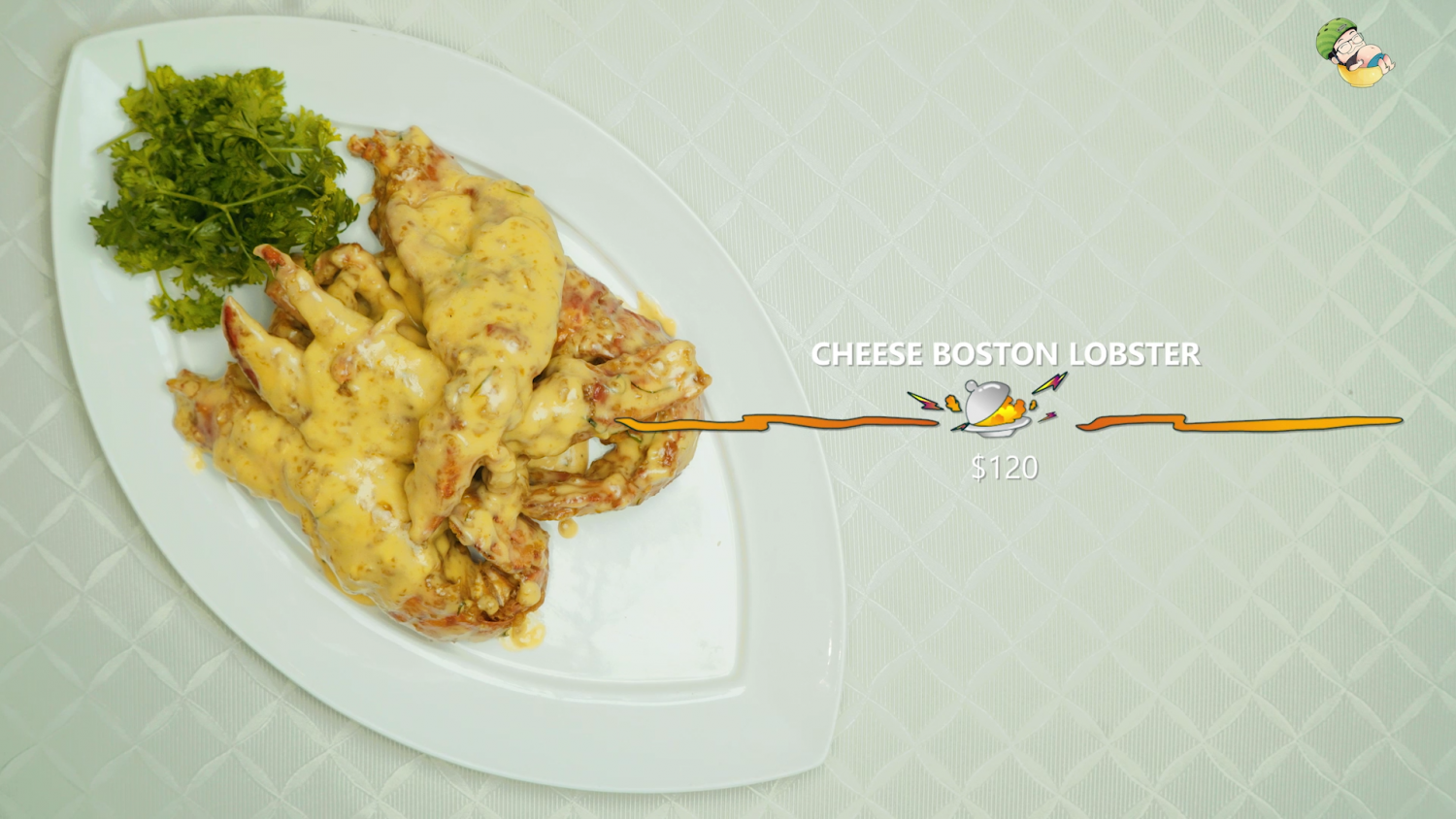 We've got to give our hats off to the chef making this dish. The cheese sauce is amazingly good. You can taste the spring onions and cilantro in the cheese sauce. It does not taste so Westernized like we expected it to be. There a nice Asian touch and we like it a lot. The texture of the lobster is cooked so well that it falls off the shell effortlessly. Shiok!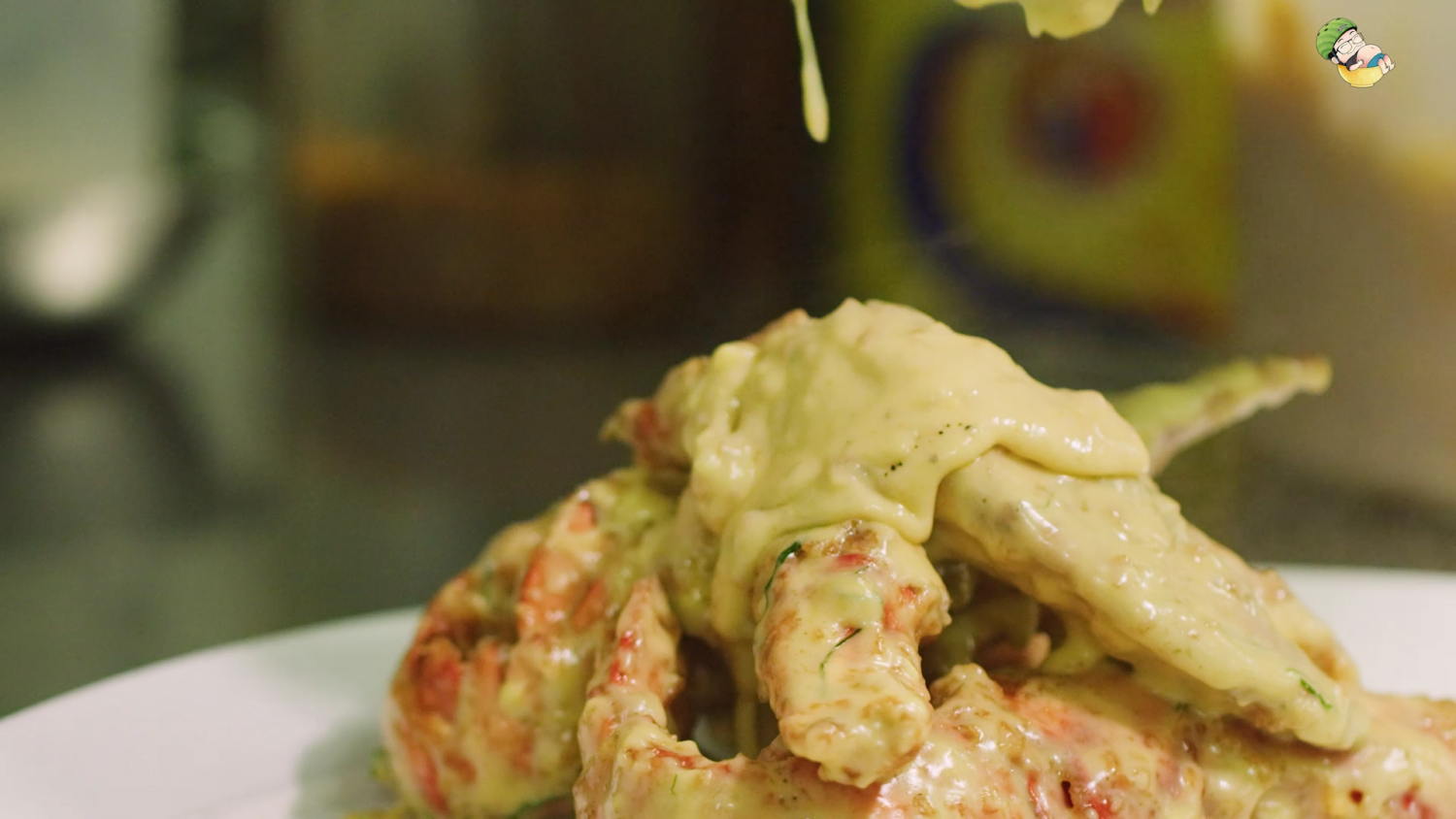 Our last dish happens to also be the star of the show. And that is the White Pepper Crab. A lot of people usually order the black pepper crabs. However some may feel the black pepper flavor is a tad too overpowering sometimes.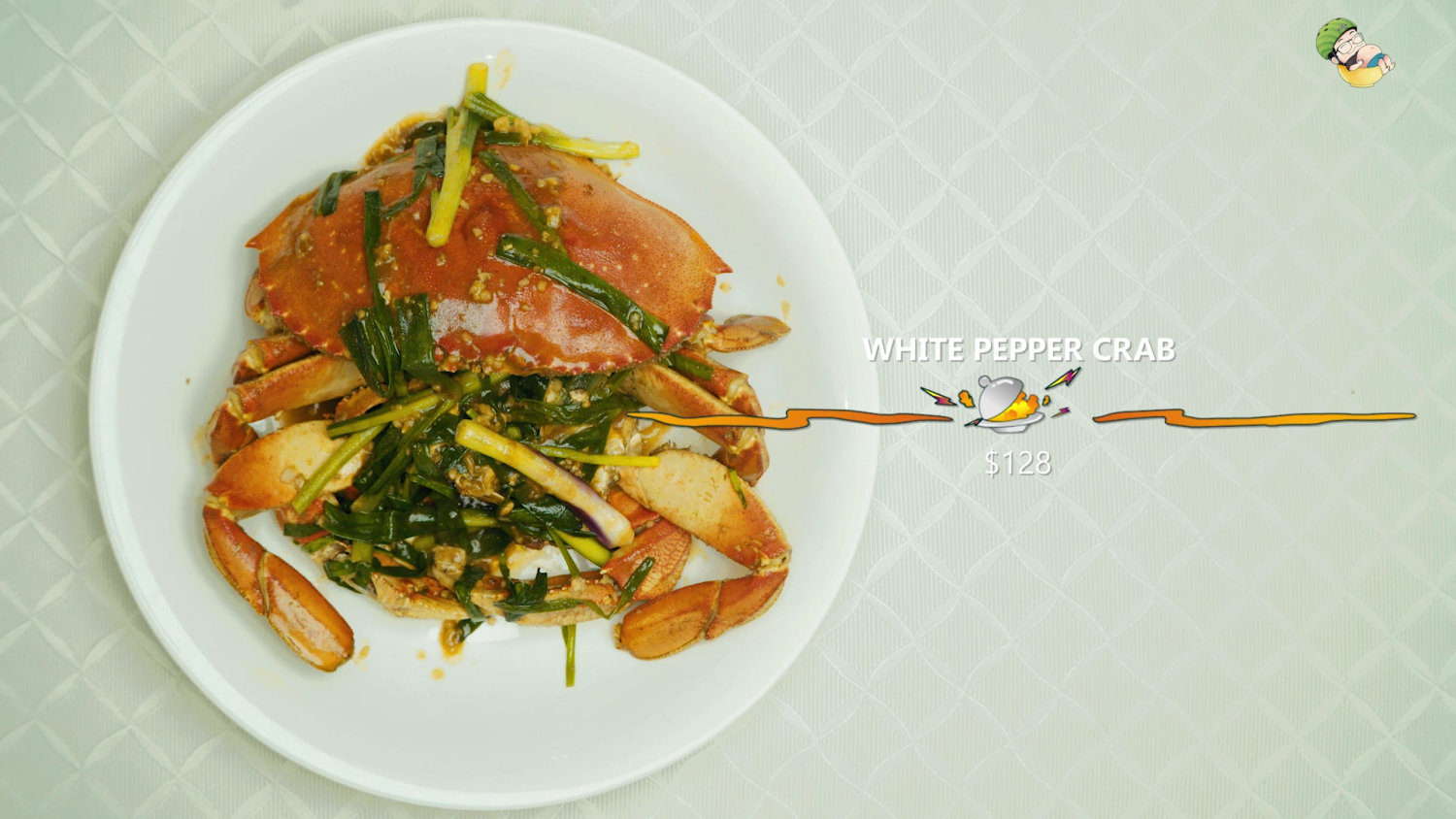 That is why the restaurant came up with a milder version in their menu. Yes, No Signboard Seafood actually created this White Pepper Crab recipe in 1981 and were also the first ones to bring crabs into hawker stalls. Wow!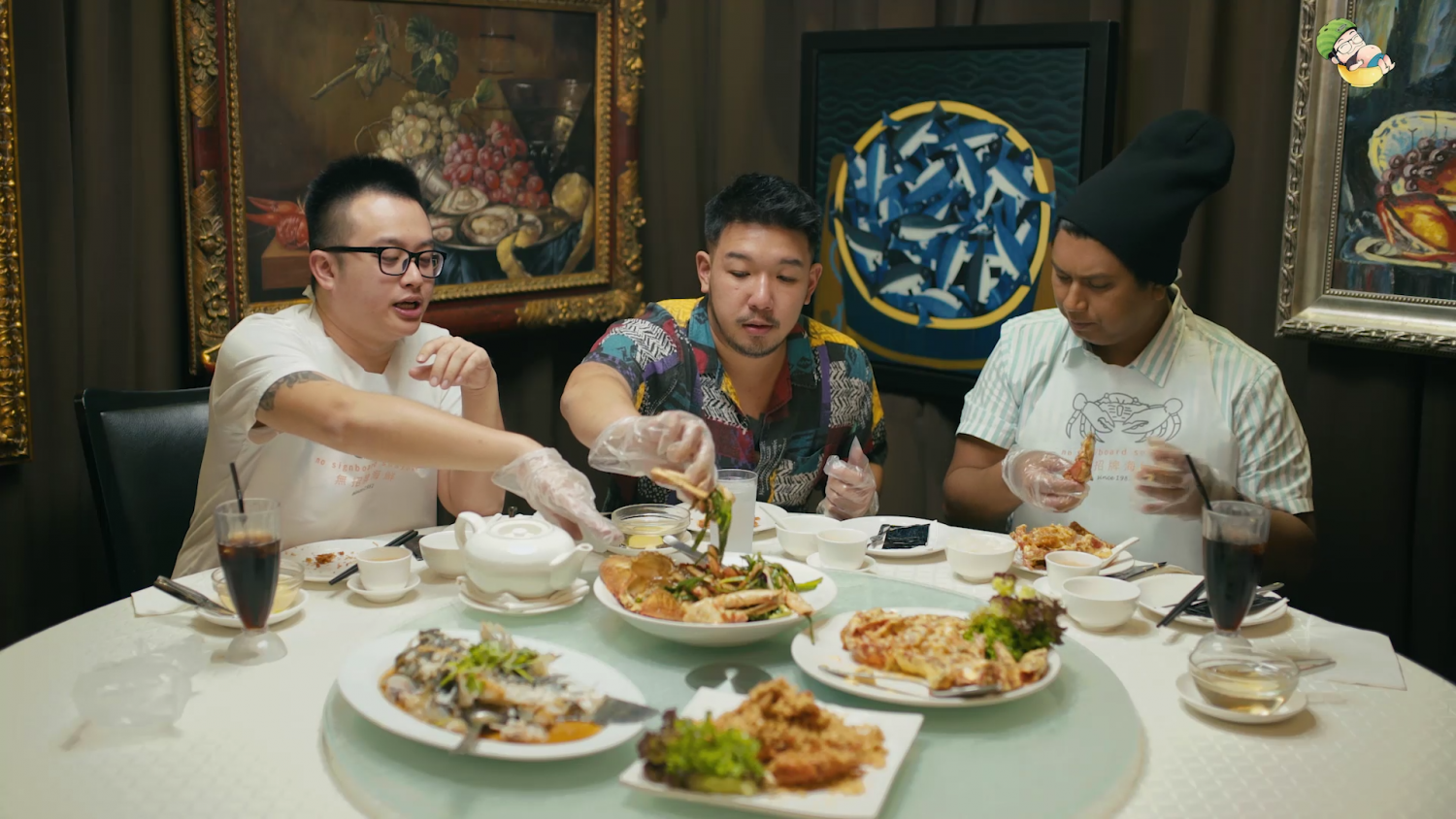 We've got to say this is definitely our favorite dish here. Firstly, the fragrance of the white pepper perfumes your whole nasal passages. It is not like the black pepper that is usually so overpowering.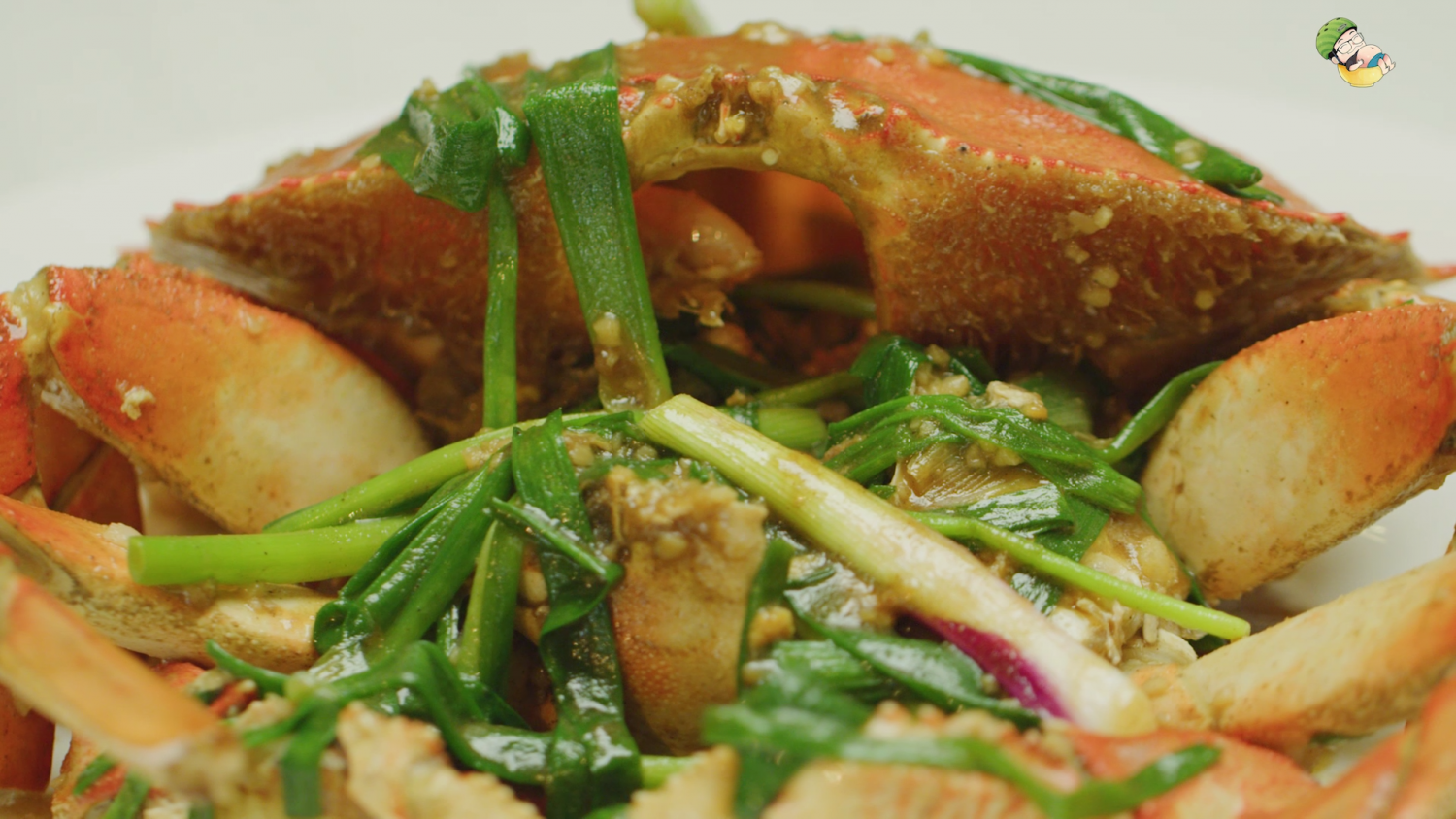 This version is just about right . Also, the sauce is so addictive that you just want to lick the outside of the shell.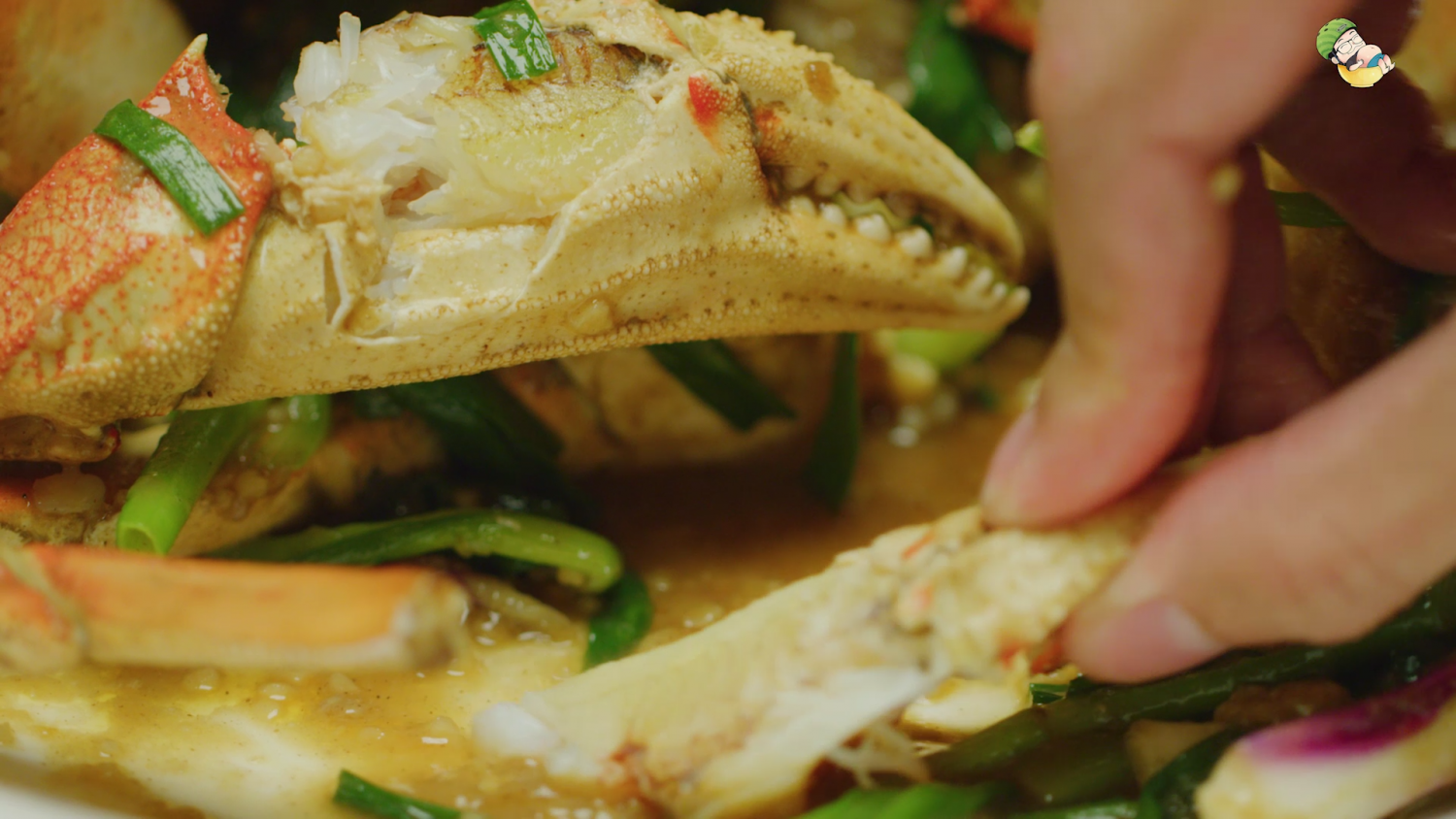 What impress us the most is the sweetness of the crab meat. The sweetness complements the crab so well that when you combine the meat with the saltiness and the fragrance of the white pepper, you get this crazy marriage of flavors exploding in your mouth. Wonderful!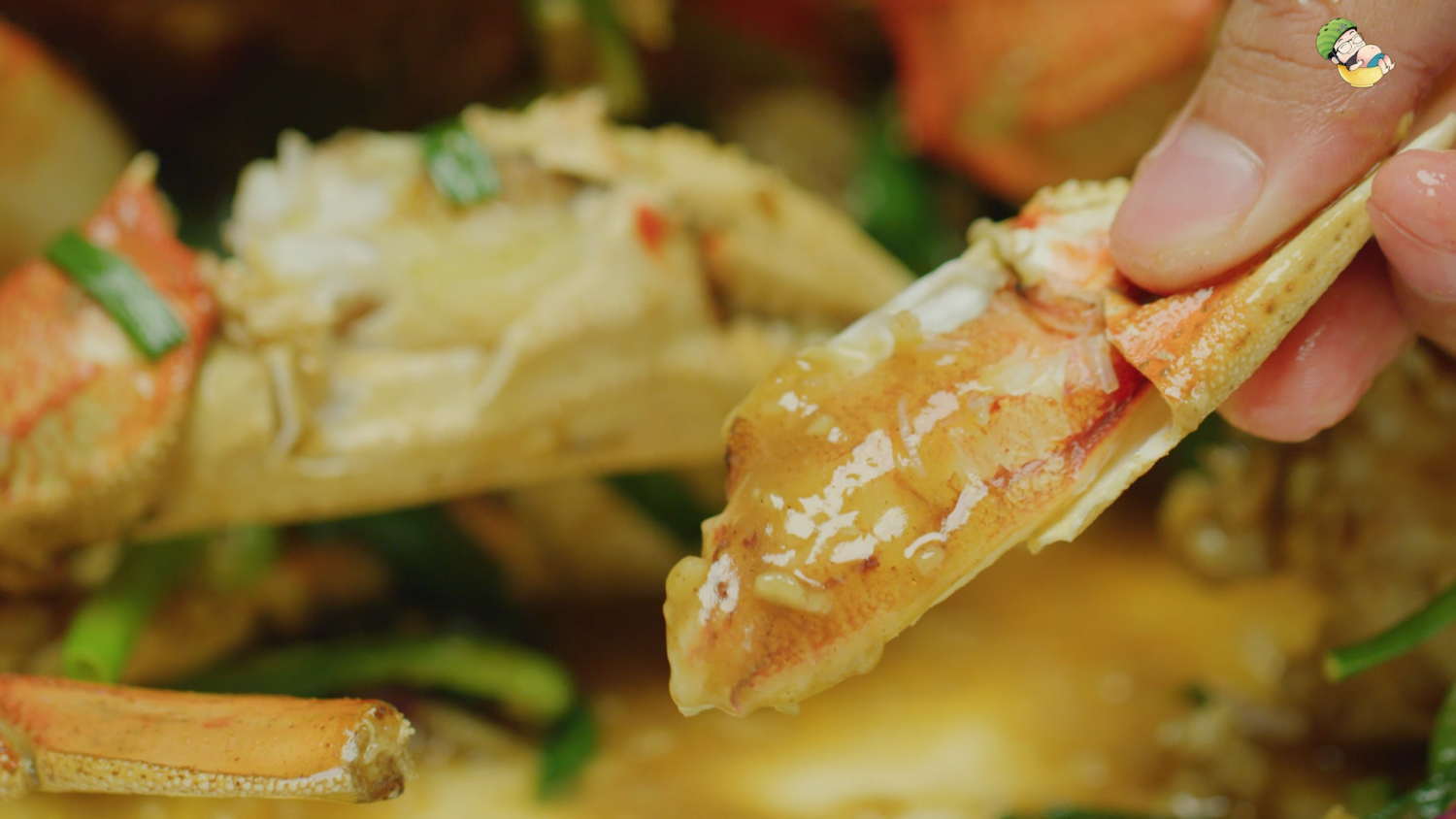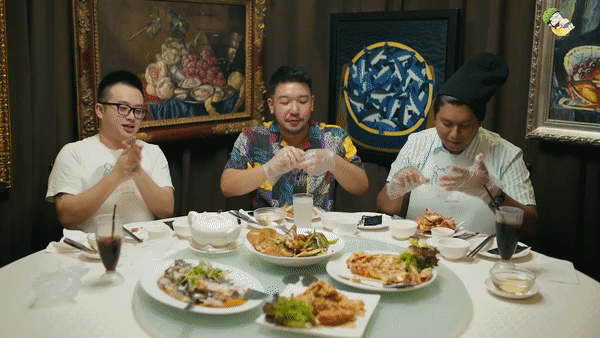 Ratings: 3 Stars, Food King Good!!
NO SIGNBOARD SEAFOOD

1 Harborfront Walk, Vivo City #03-02 Singapore 098585
Mon to Sun, 11AM to 10.30PM
www.nosignboard.com.sg (4 outlets island-wide)
We are right now at Ang Mo Kio where we will be having some souper-sized lobster noodles that's incredibly affordable. You've got to see to believe.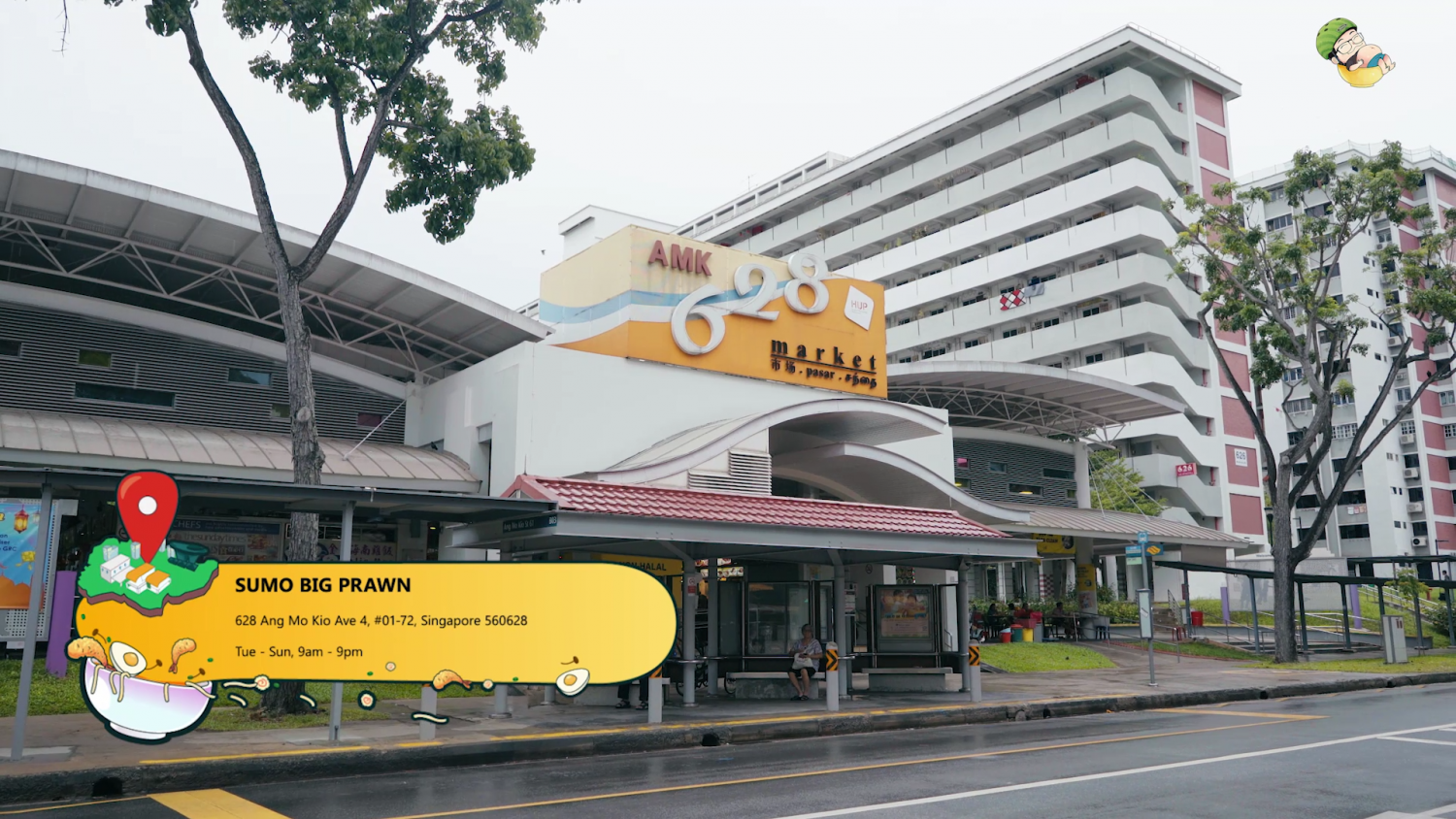 Located right smack in the middle of Ang Mo Kio Hawker Center, Sumo Big Prawn Noodle has been the talk of the heartlands, serving prawn noodles and the unthinkable – Lobster Bee Hoon Soup!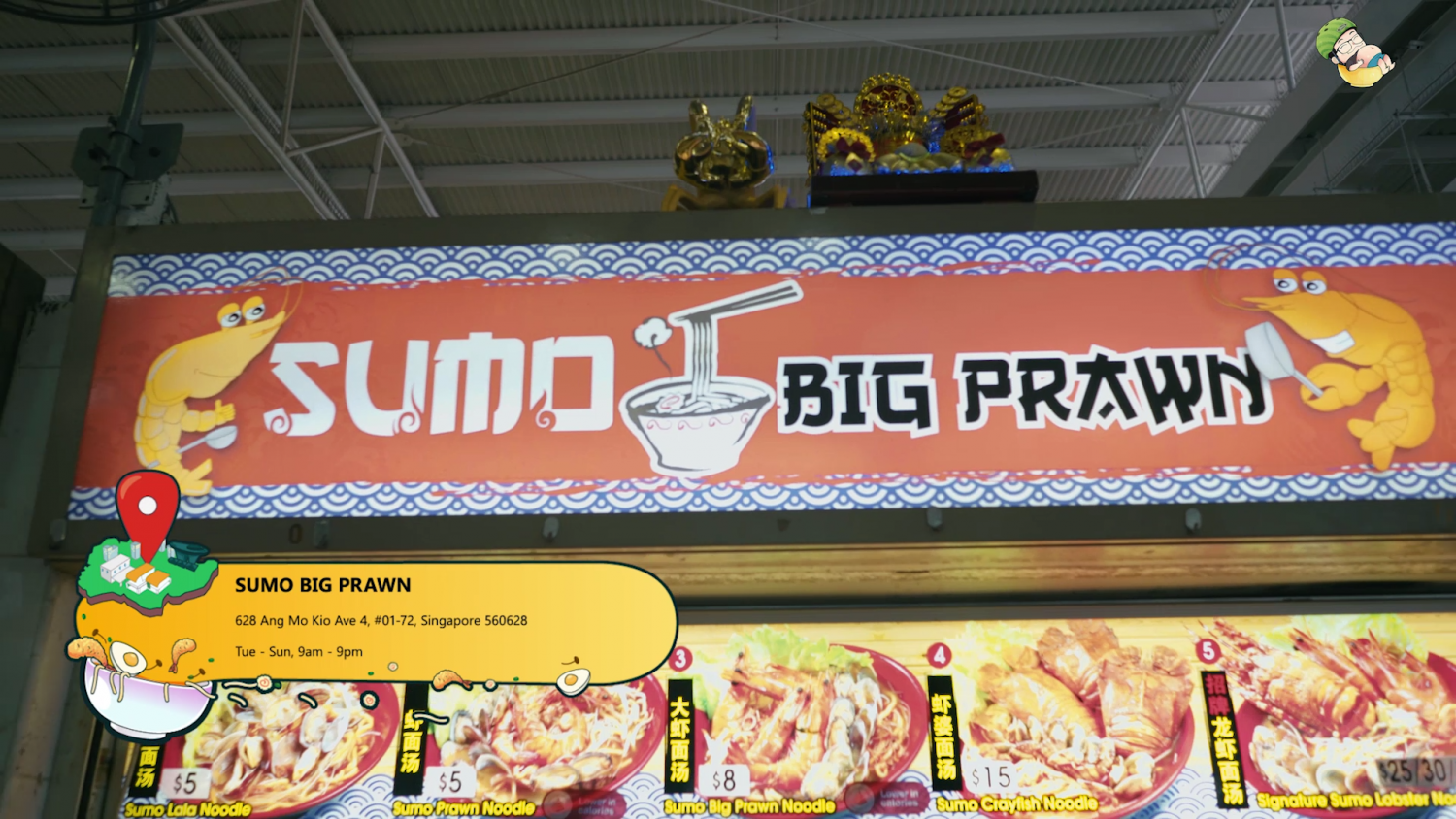 Back in those days when eating lobsters are unthinkable for the majority population, this one-of-a-kind stall has made it possible for the masses. Boy are we stoked to try this out!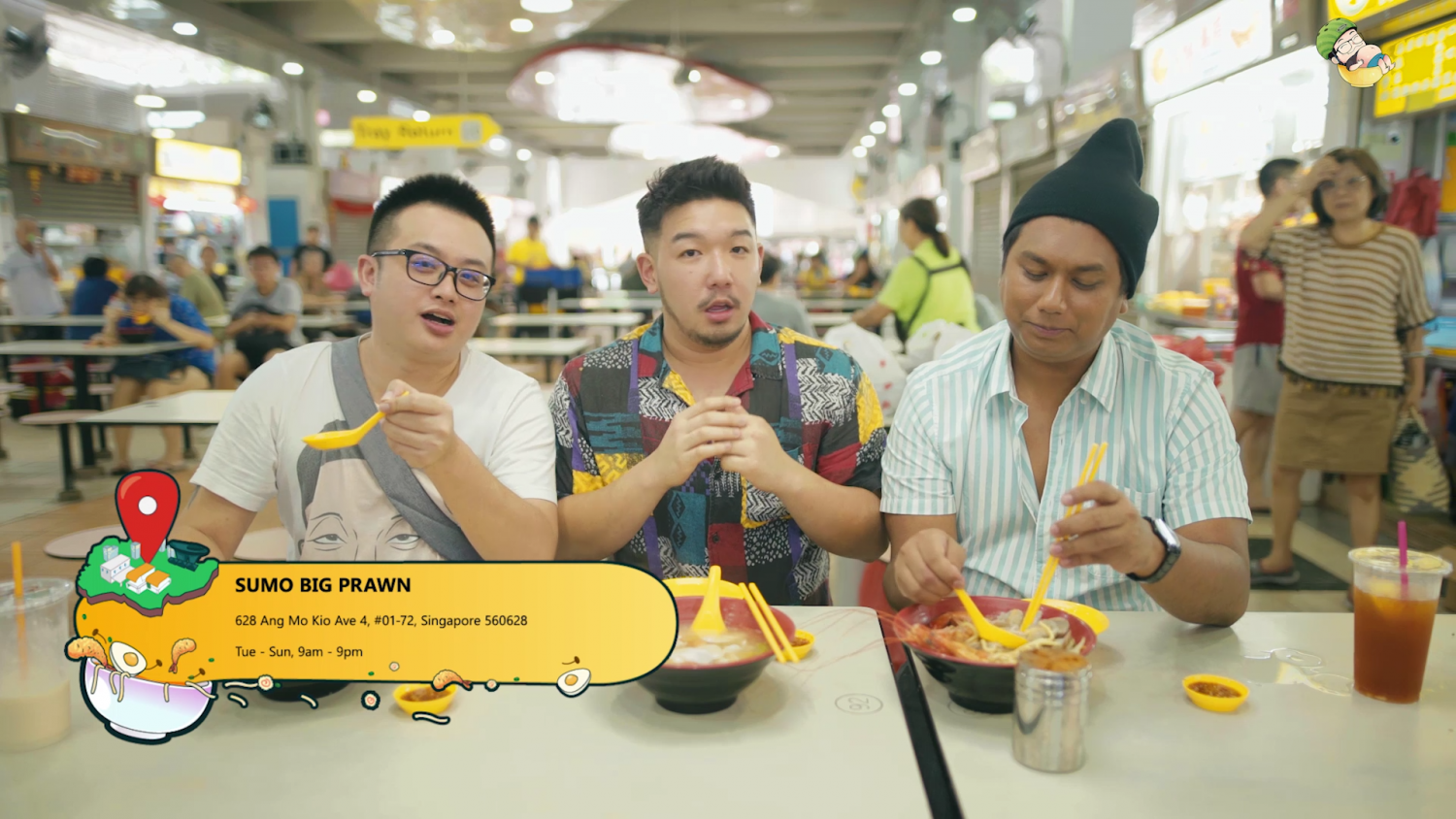 So today we will be trying their Signature Sumo Lobster and Big Prawn Noodles. These two bowls of seafoody delight are the most sought-after among the patrons here.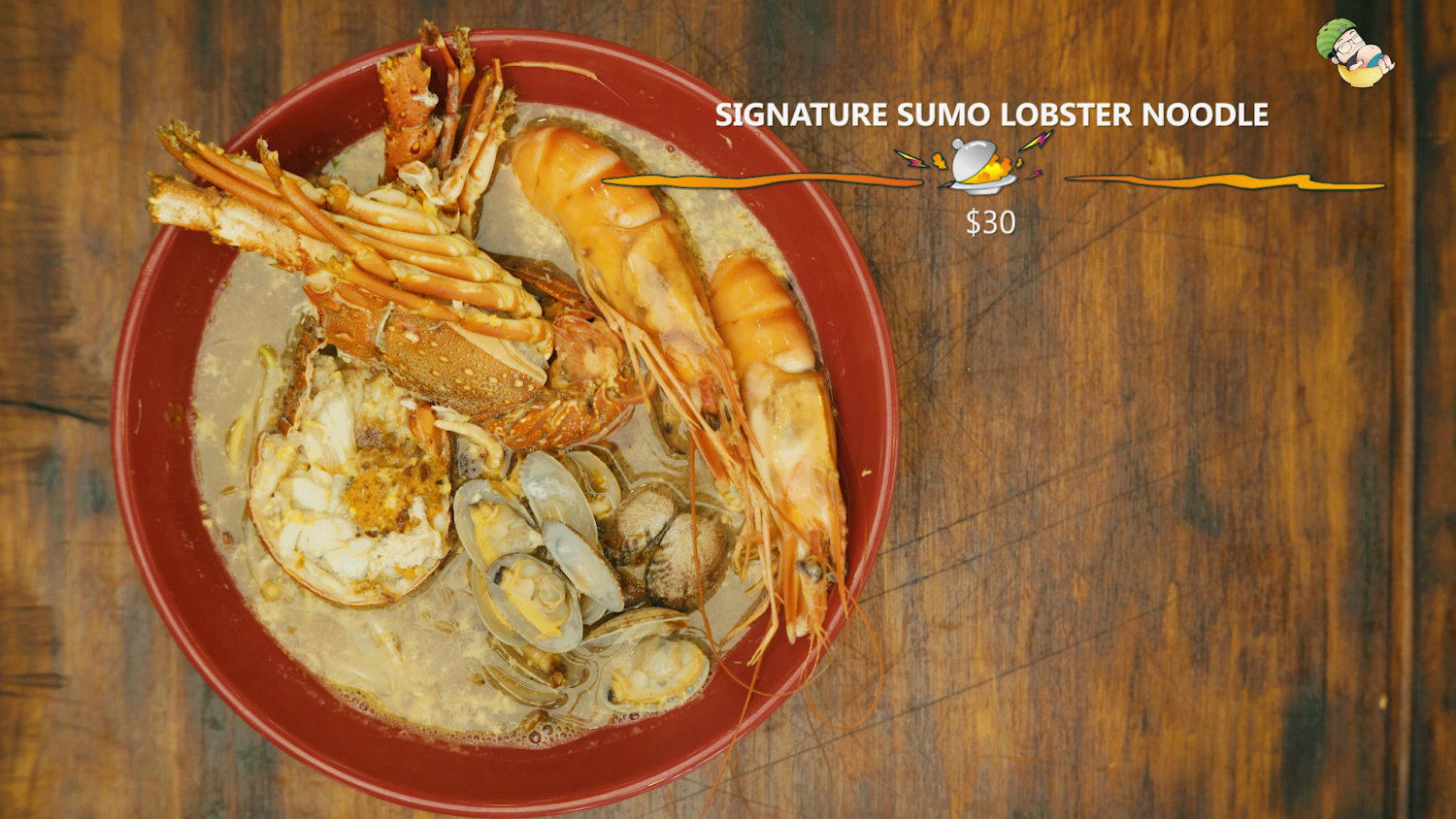 Both bowls are served piping hot, with a subtle aroma of Chinese wine and buttery fragrance. The lobster bowl consists of a giant whole lobster, two big prawns and plump, juicy clams, while the have three huge prawns and clams in it.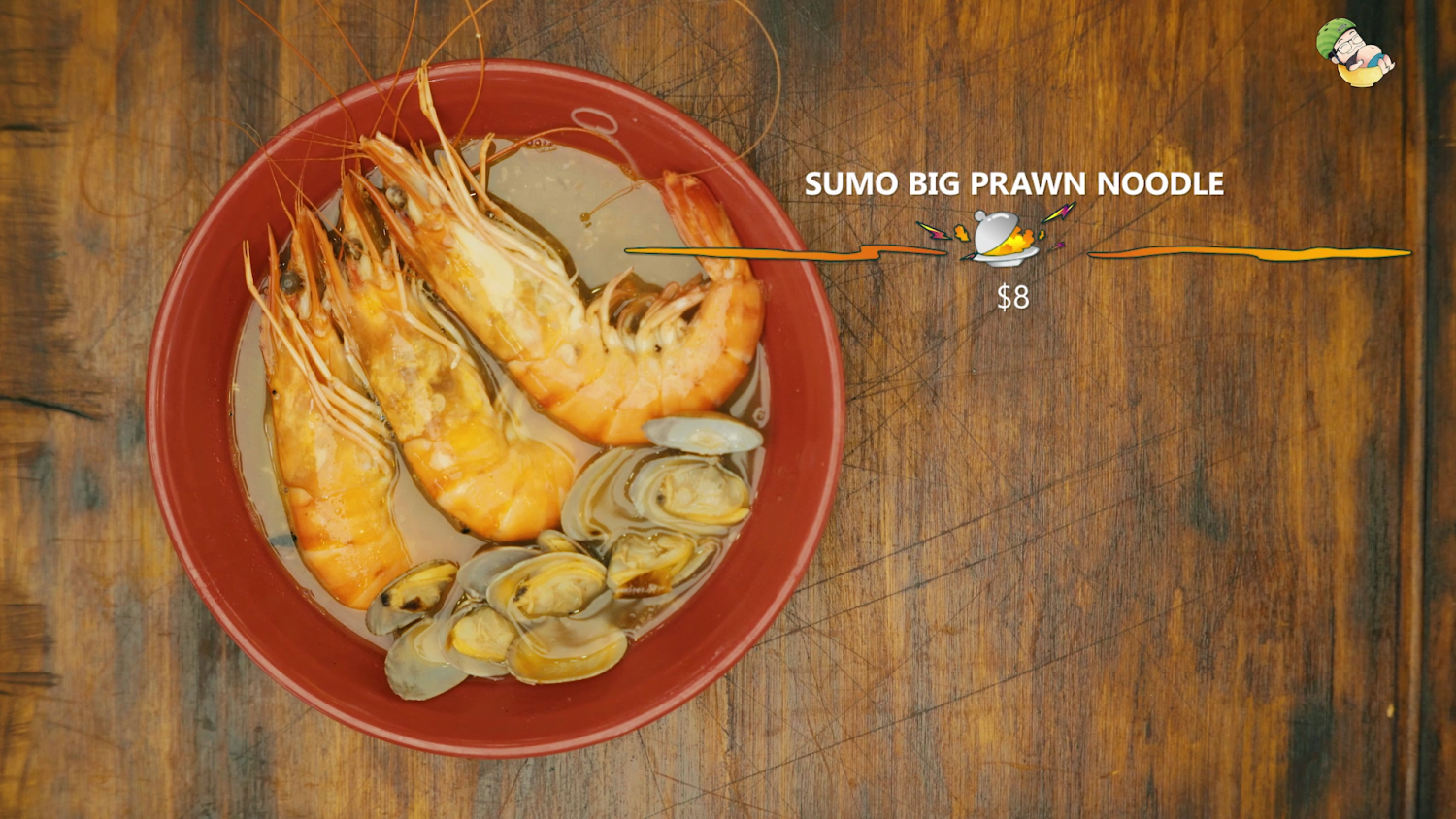 The soup in both bowls are super robust. You can immediately tell the difference between this and the typical prawn noodles out there just by one sip of the soup. This is good stuff!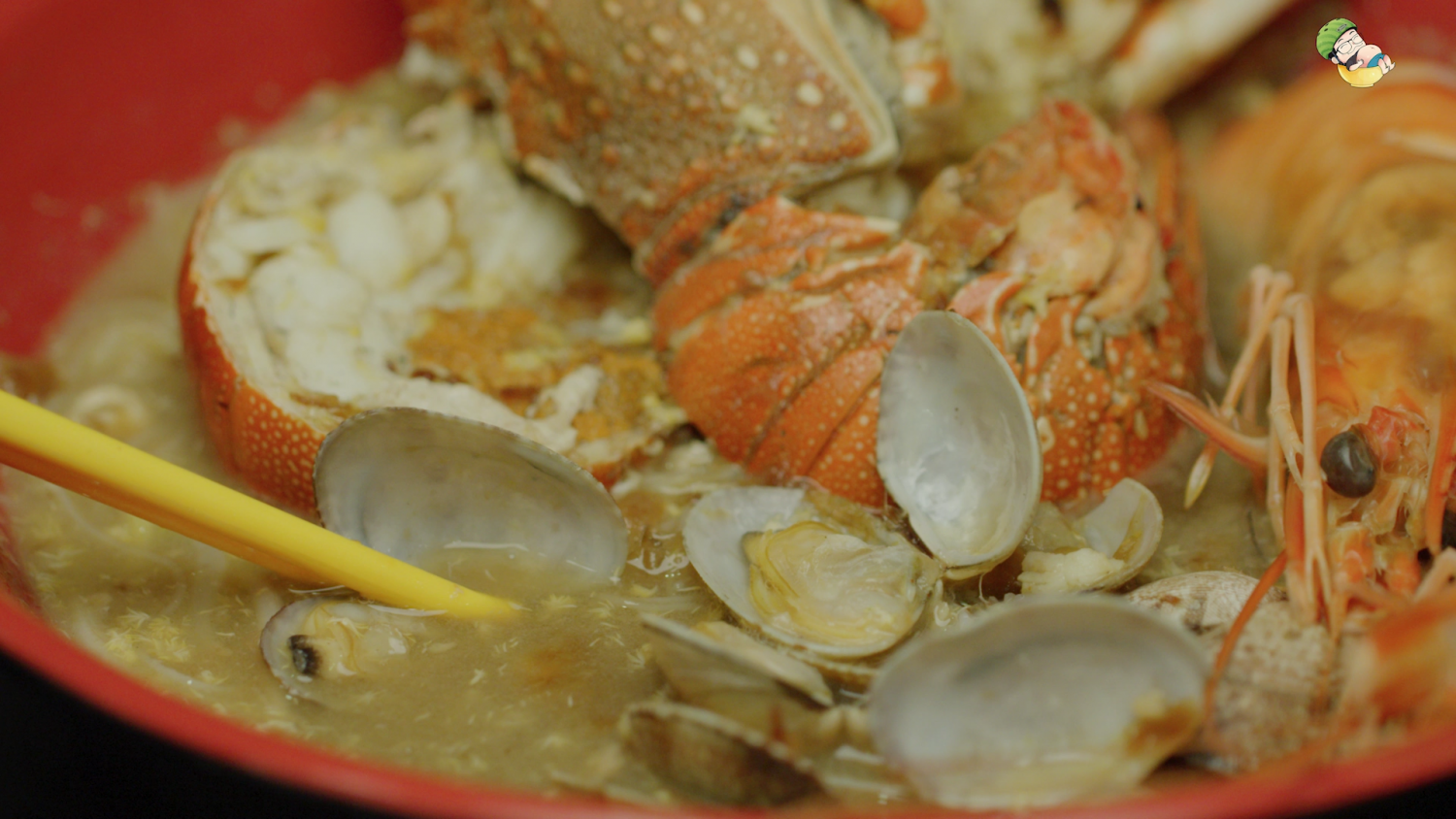 It's incredible how the sweetness of the clams actually fill the soup with so much flavor and umami. We love it!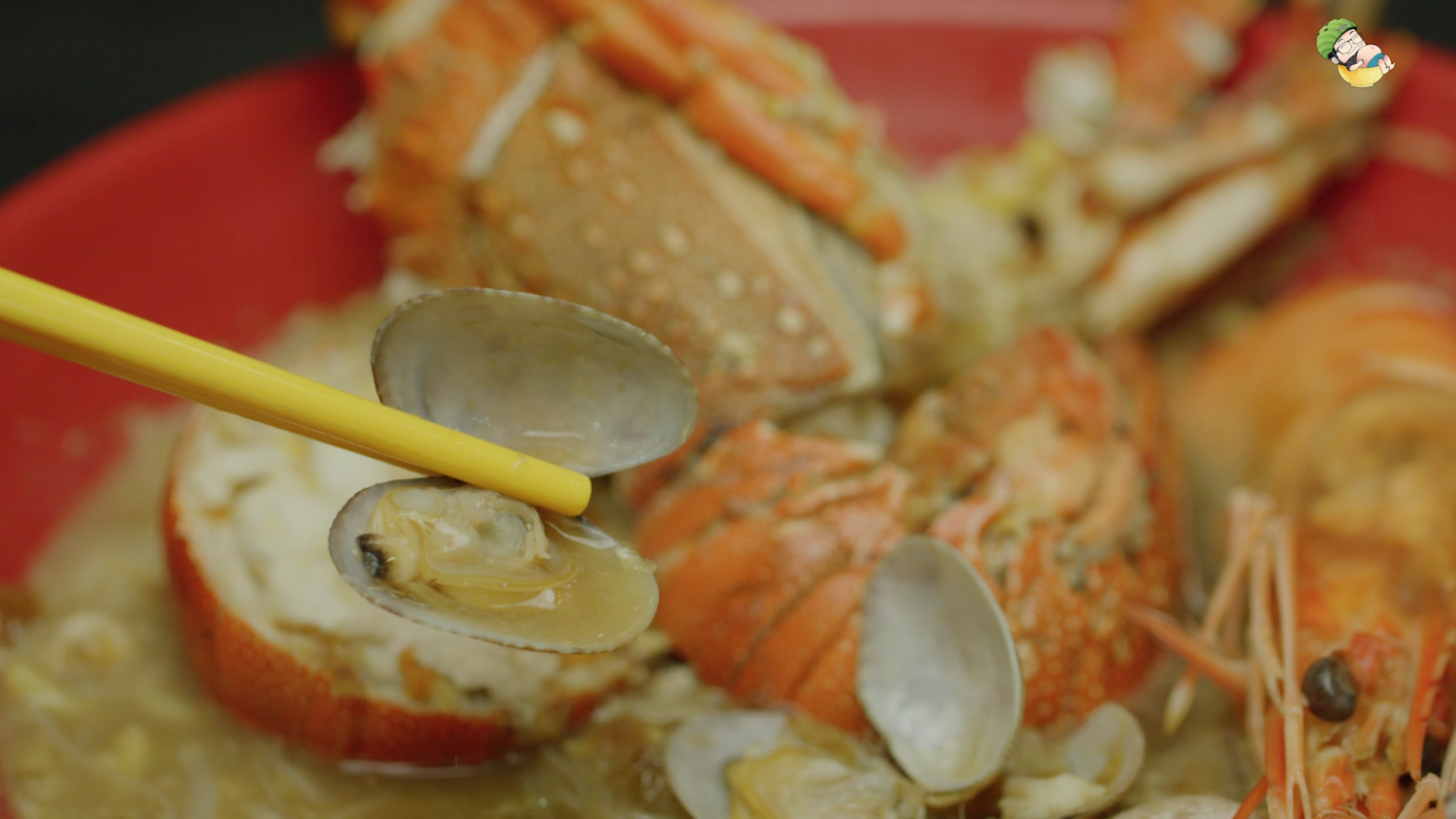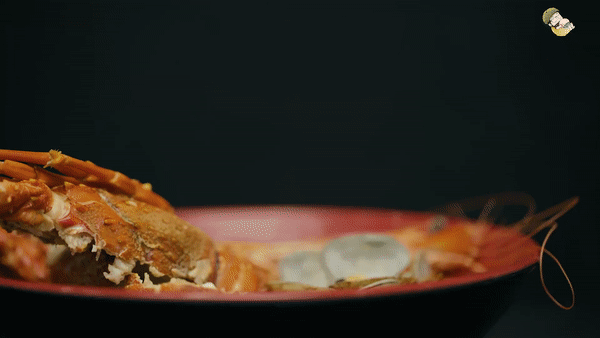 The lobster and prawns are also cooked really well, soaking in the richness of the broth without compromising on its natural sweetness. The only down side is the consistency of every bowl they serve. Otherwise it would have been perfect.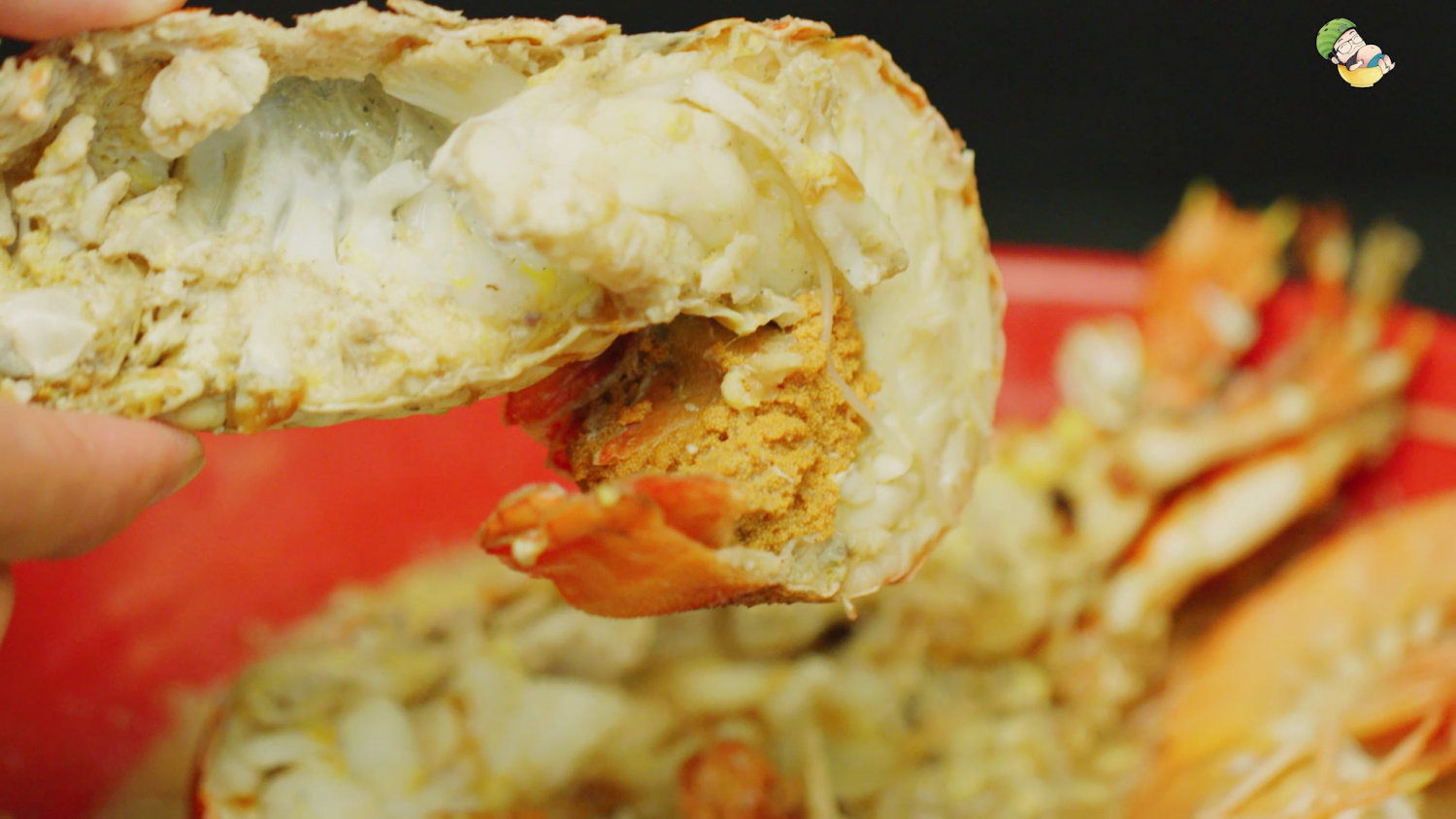 The Sumo Fish Soup is another dish we will be trying here today. We heard this is pretty good too so why not give this a shot too. And we are pleasantly surprised by how good this dish is.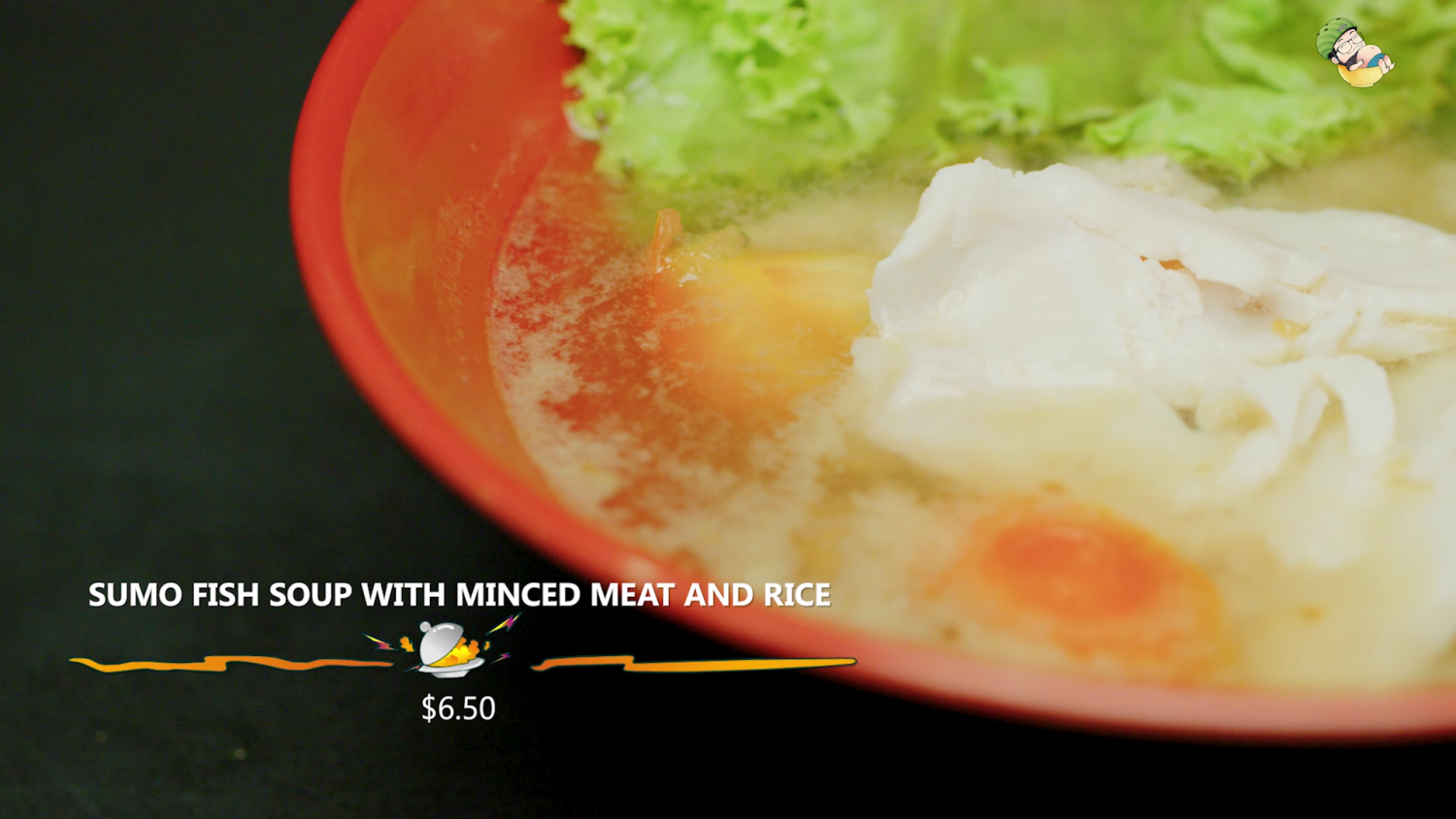 First thing first, we've got to say we are all stunned by the chilli sauce. There is a tinge of sour plum and salted vegetable taste in it that we actually like. This chilli is so different from anything we have tried before because it really packs a punch and is sweet at the same time. Wow! Simply amazing.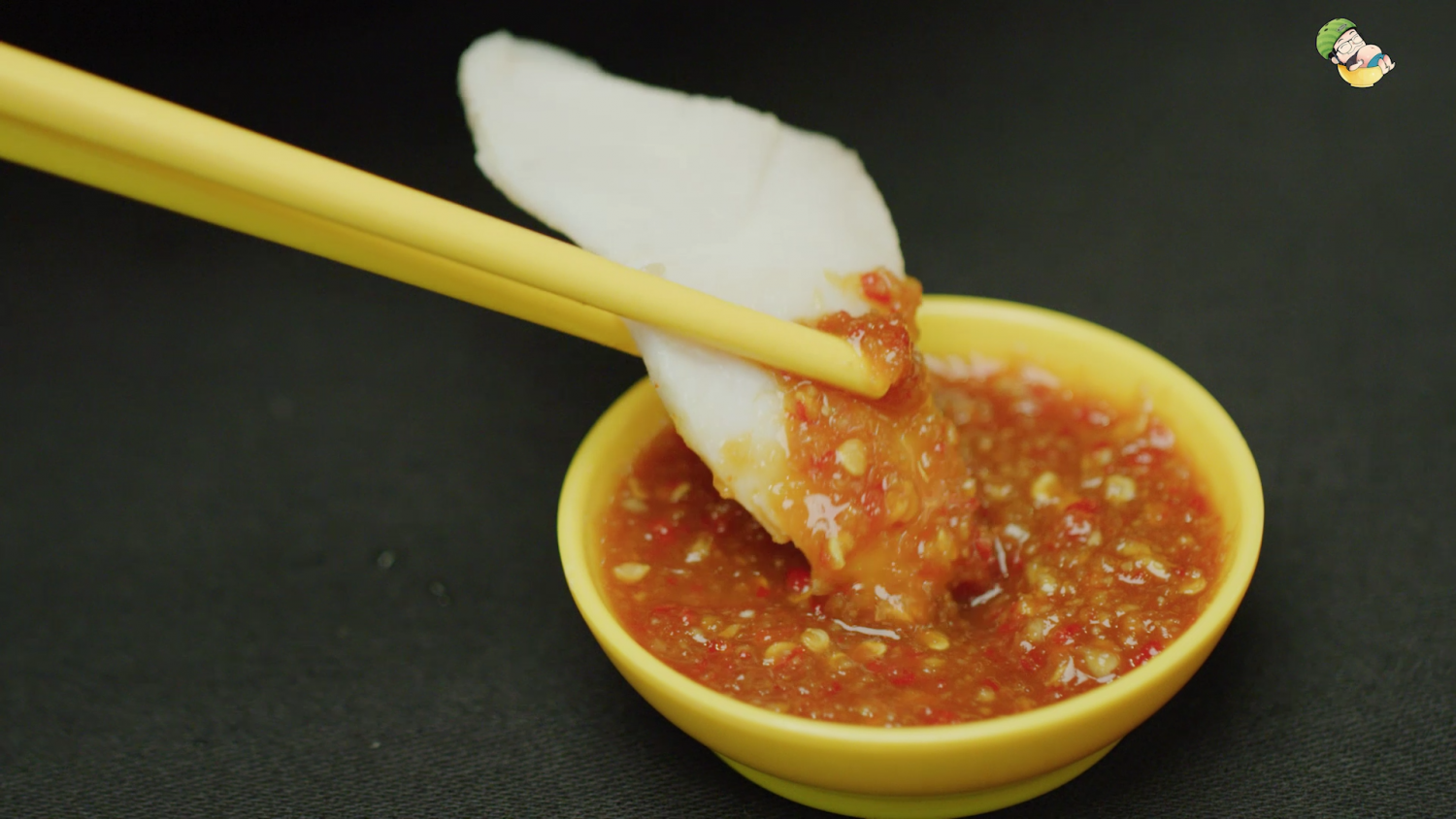 Ratings: 2.5 Stars
SUMO BIG PRAWN

628 Ang Mo Kio Ave 4, #01-72 Singapore 560628
Tue – Sun, 9AM to 9PM
We are now here at Scaled by Ah Hua Kelong for our last stop of the day. This is a very interesting place because they get their produce straight from the local fish farm.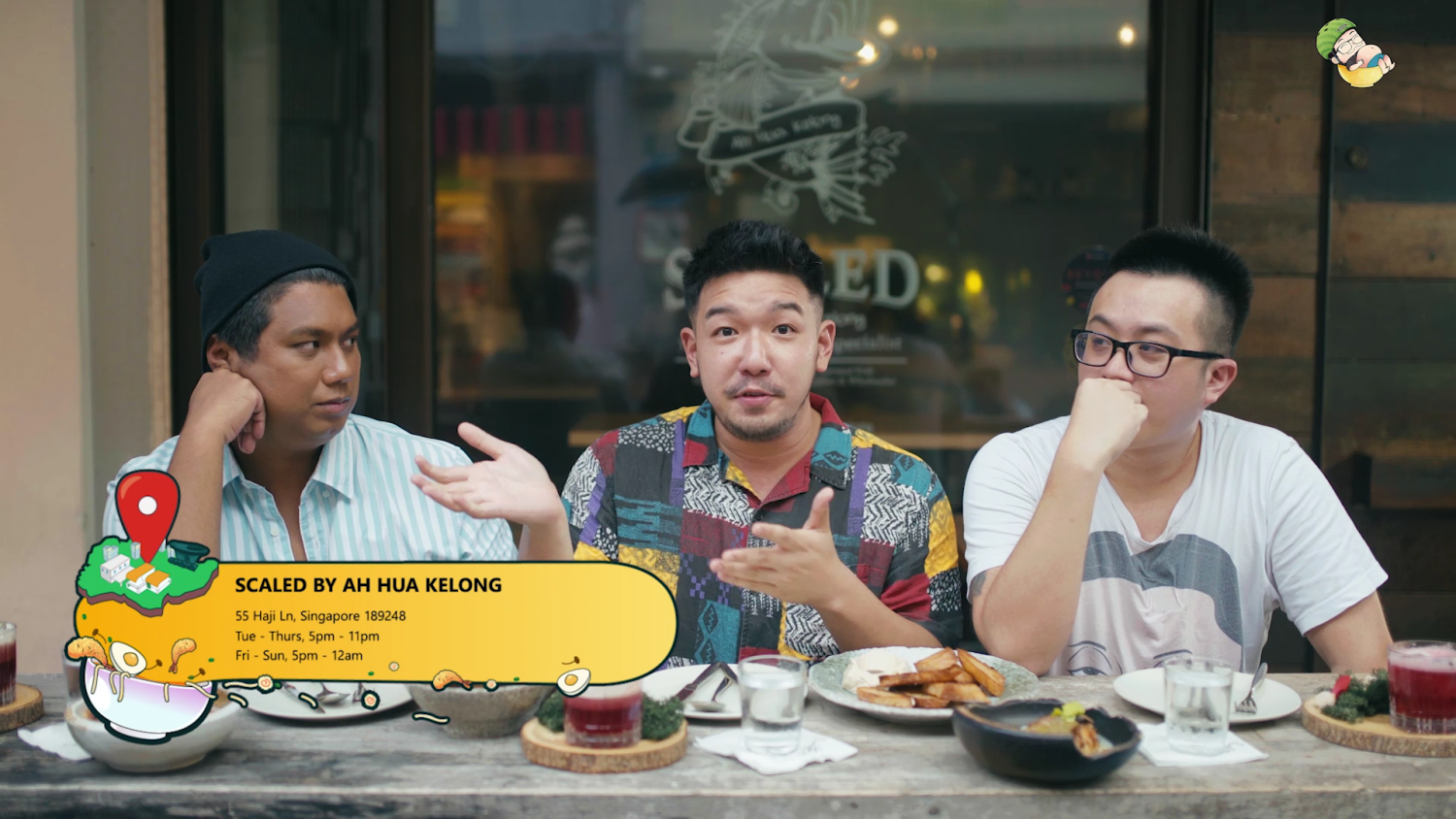 Located in a shophouse setting along the touristy graffiti street near Bugis, this casual restaurant is run by the team behind Ah Hua Kelong, a local fish and seafood farm off the coast of Changi and Sembawang in Singapore. Yes, we do have locally produced seafood and fishes!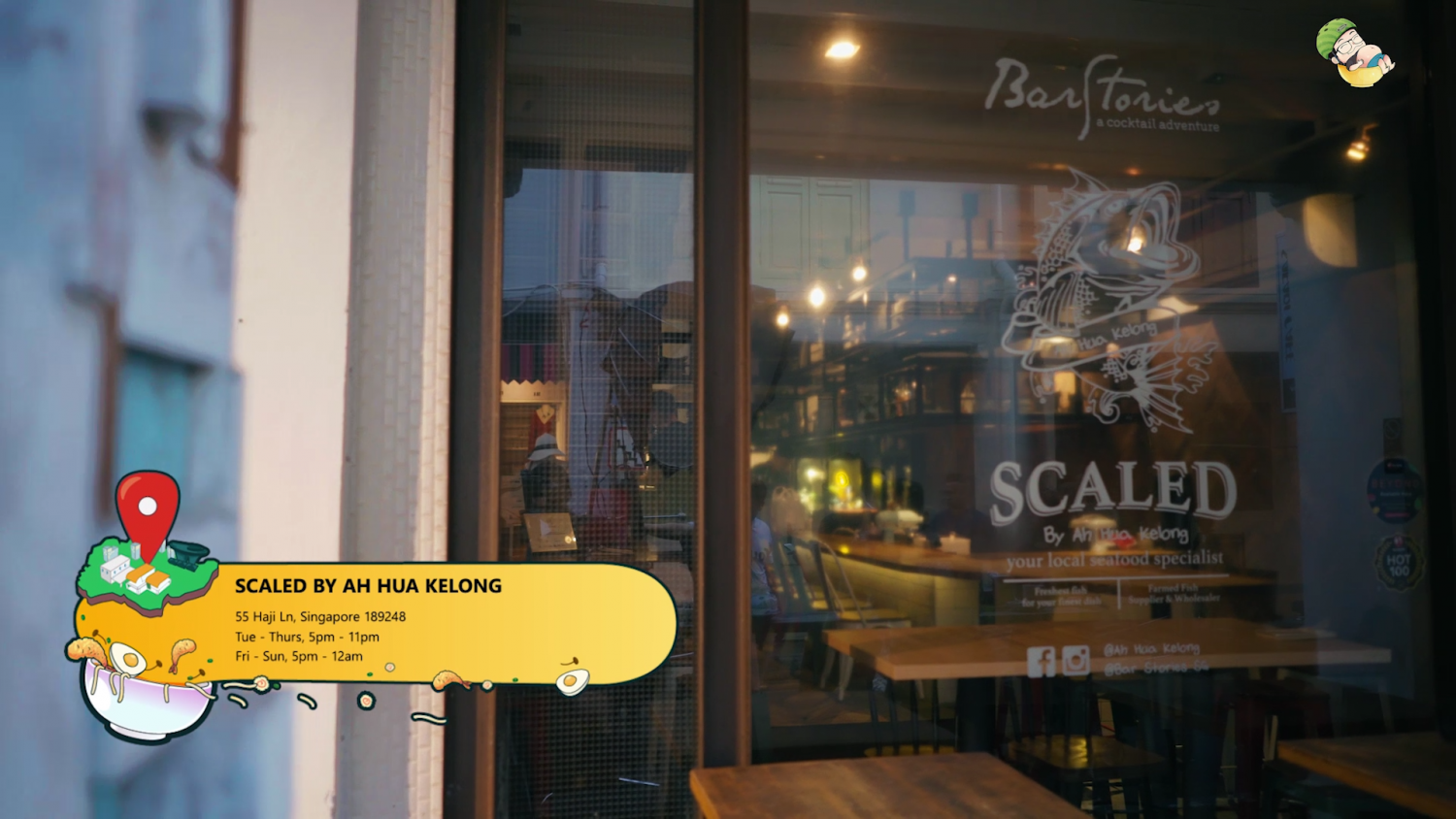 Scaled shares a small two-storey shophouse with Bar Stories, making use of the cosy space inside by having the bartenders at Bar Stories to come up with drinks that will pair well with the fresh seafood that they serve. And the drinks here are pretty darn good too!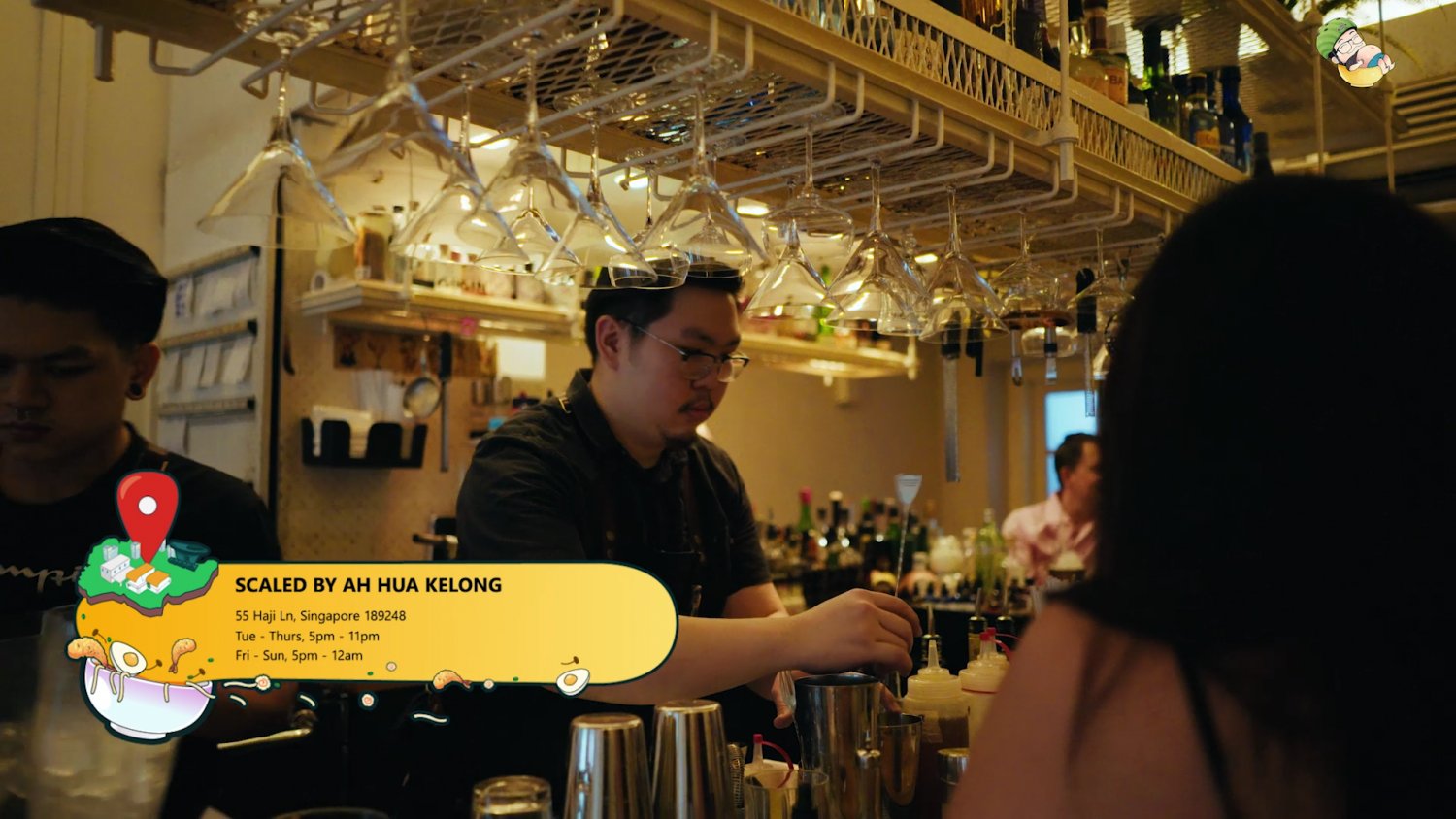 We absolutely love the cocktails here! Just ask Ryan… His expression says it all. Fun Fact: Ryan can't drink to save his life. Opps!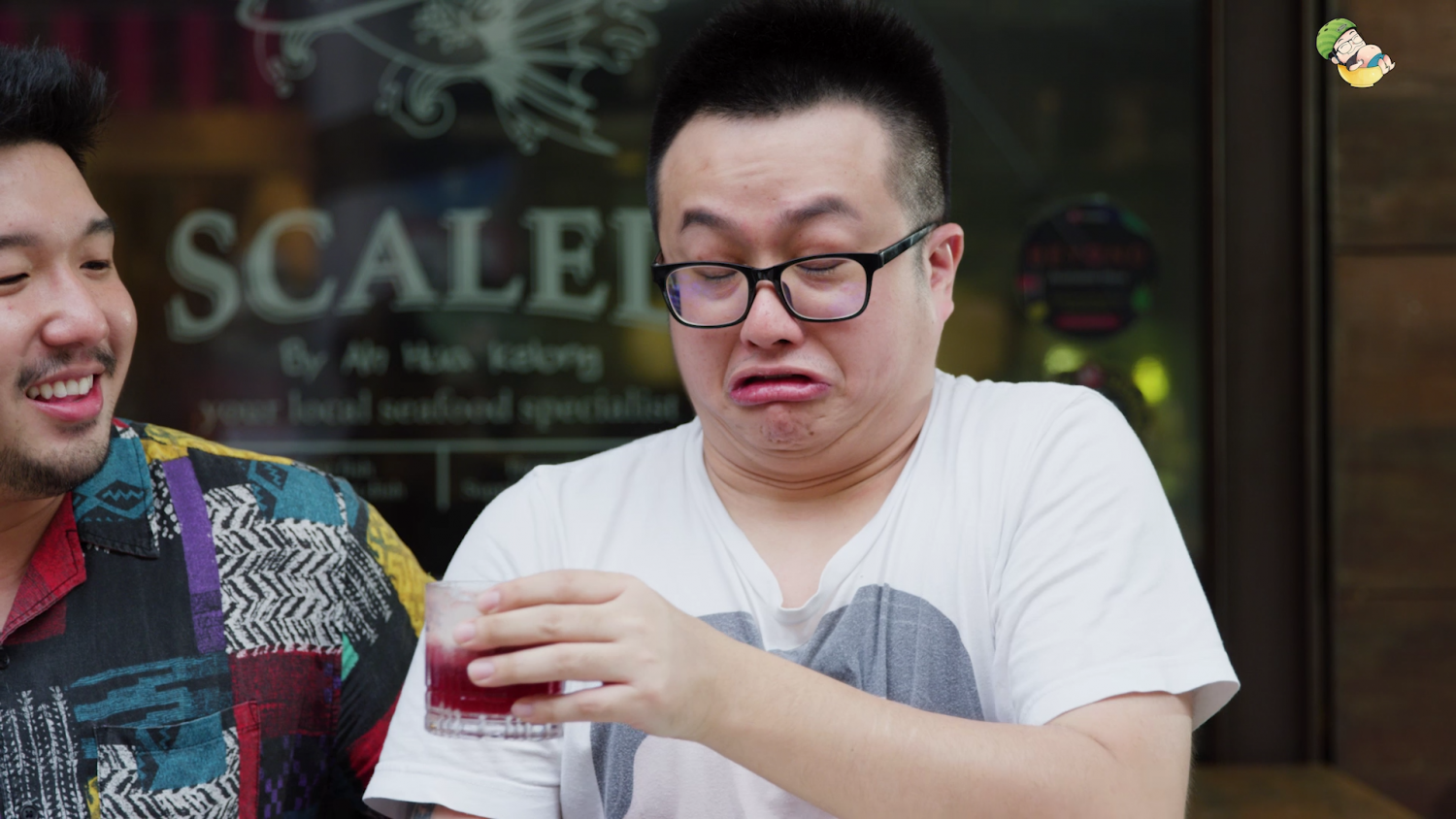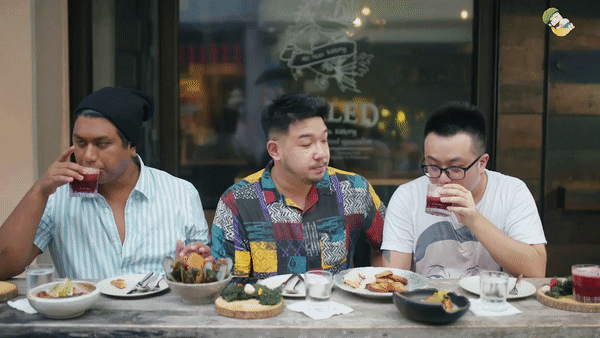 The first dish we will be trying is the Smoked Seabass Pate. This delightful starting appetizer is a blend of smoked sea bass, cream cheese, dill and a dollop of tobiko on top, paired with delicious crunchy slices of lightly buttered bread. We expected this dish to be very fishy. But surprisingly, it is actually not as overpowering or sweet as we first thought.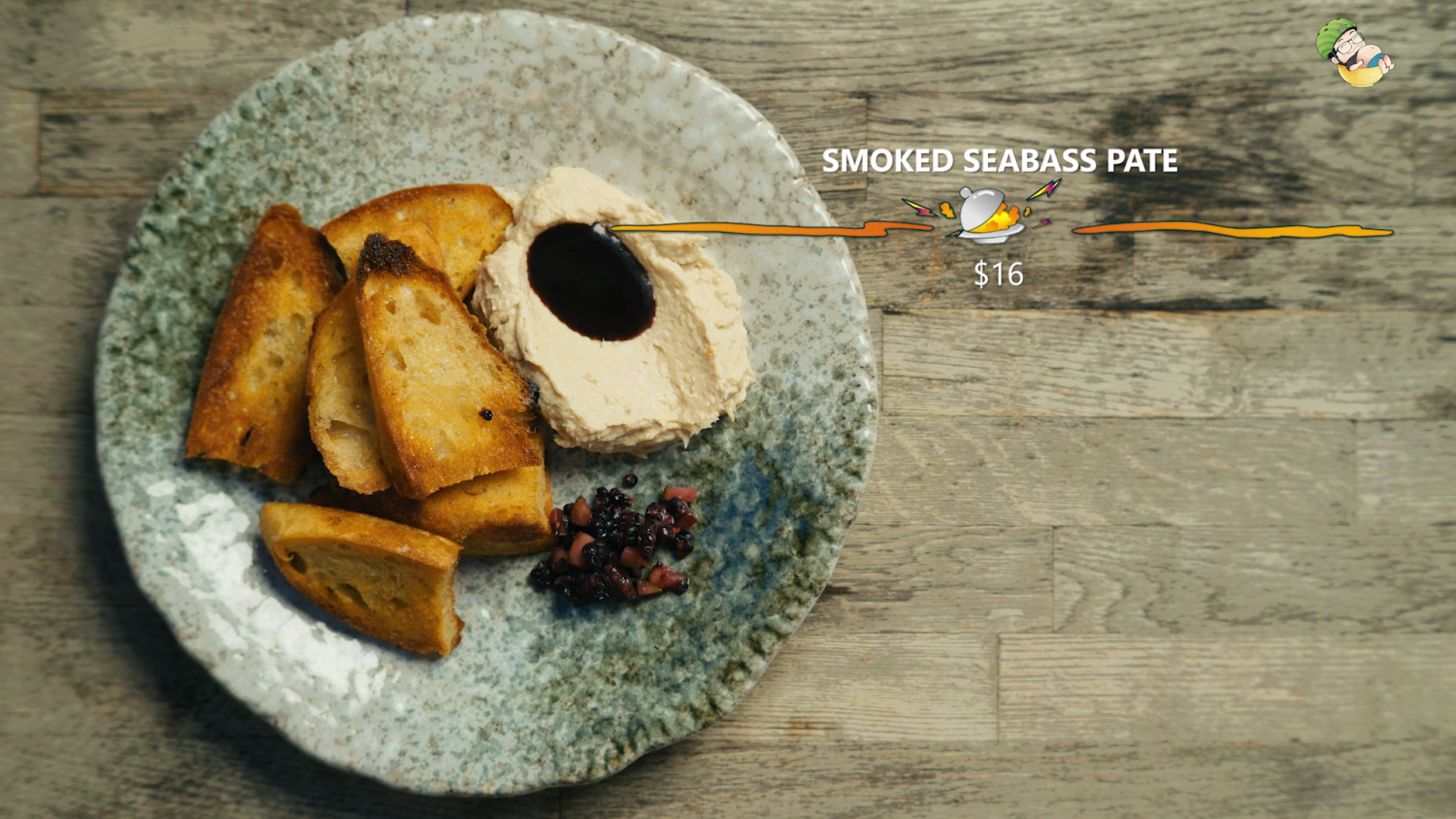 The taste of dill in the pate is very robust and there is a nice burst of saltiness in each bite of the tobiko, while the freshness of the fish and the crispiness of the bread is compliments the pate really well. The marriage between the cherry and the sauciness of the Pate is pretty awesome too. What a way to start our first dish of the evening!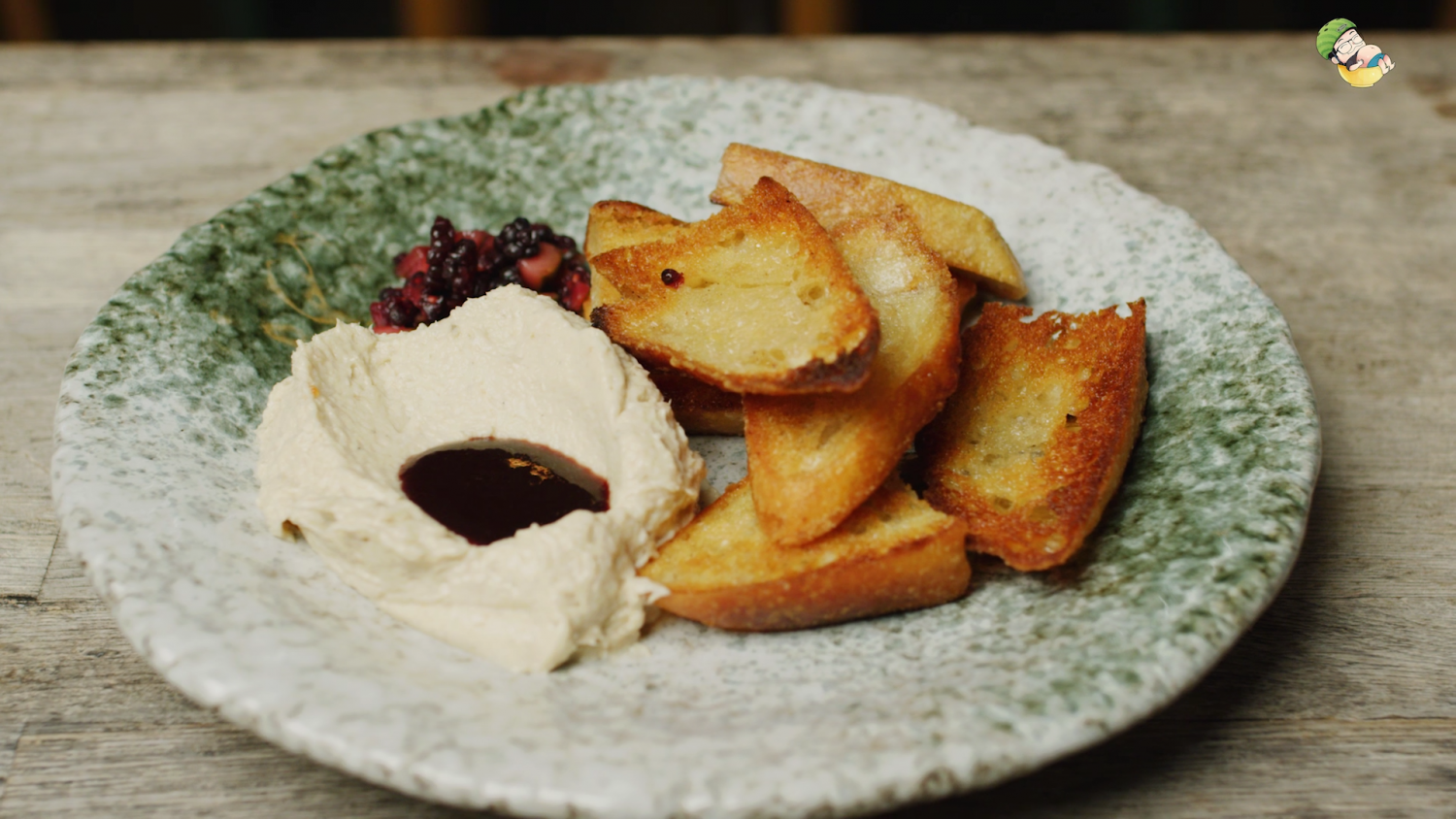 Here we have this wonderful Seabass Pasta tossed with Nori cream sauce and tobiko. They literally reduced the seaweed down to the sauce! That's really interesting. And the fish… It is entirely on another level of awesomeness – so well-cooked that it is incredibly crispy on the outside yet tender soft in the inside. There are evenstrands of enoki to give that textured bite to the fish. You've got to try to see what we mean. Amazing!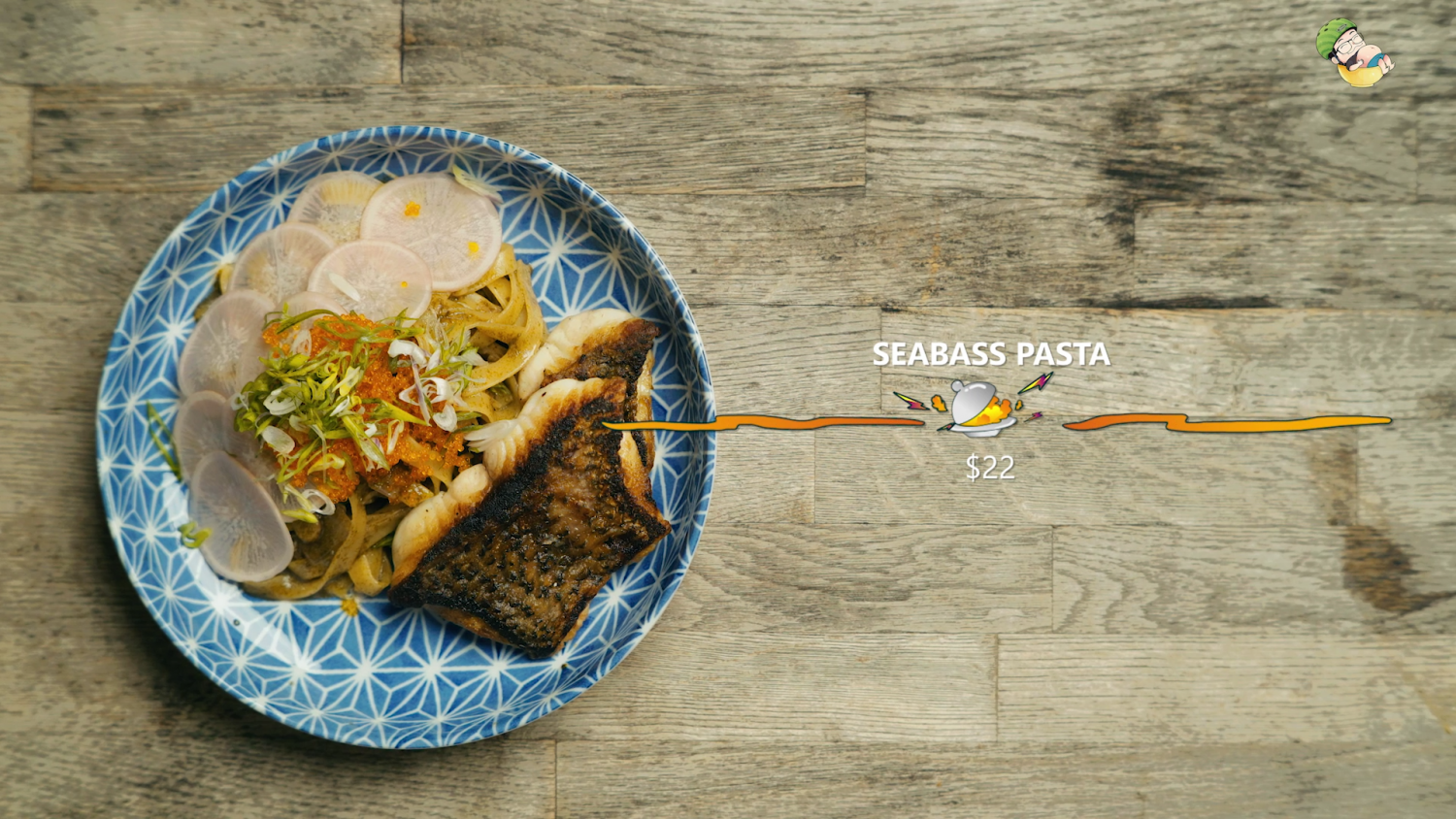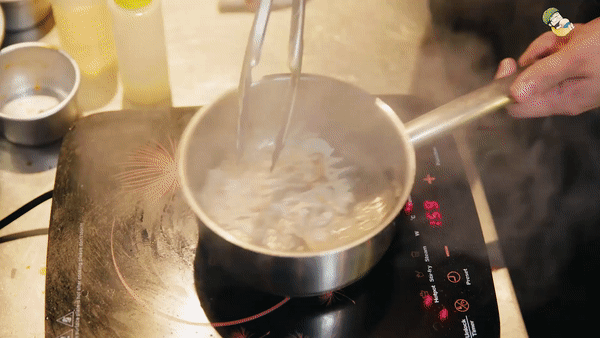 Next up, we are going to be having the Roasted Grouper with Mussel Vichyssoise. What's really interesting about this dish is that there is dried mussel powder which the owners dehydrated using the local mussels and put it with the sauce. Wow!
The skin of the grouper is roasted to crisp perfection an the sauce is flavorful too. We like strong tasting food so mixing in the garam masala spice at the side really hits the mark for us. It is so full of unami and the pickled shimeji adds a tad of sourness to this mind-blowingly good dish. We love it!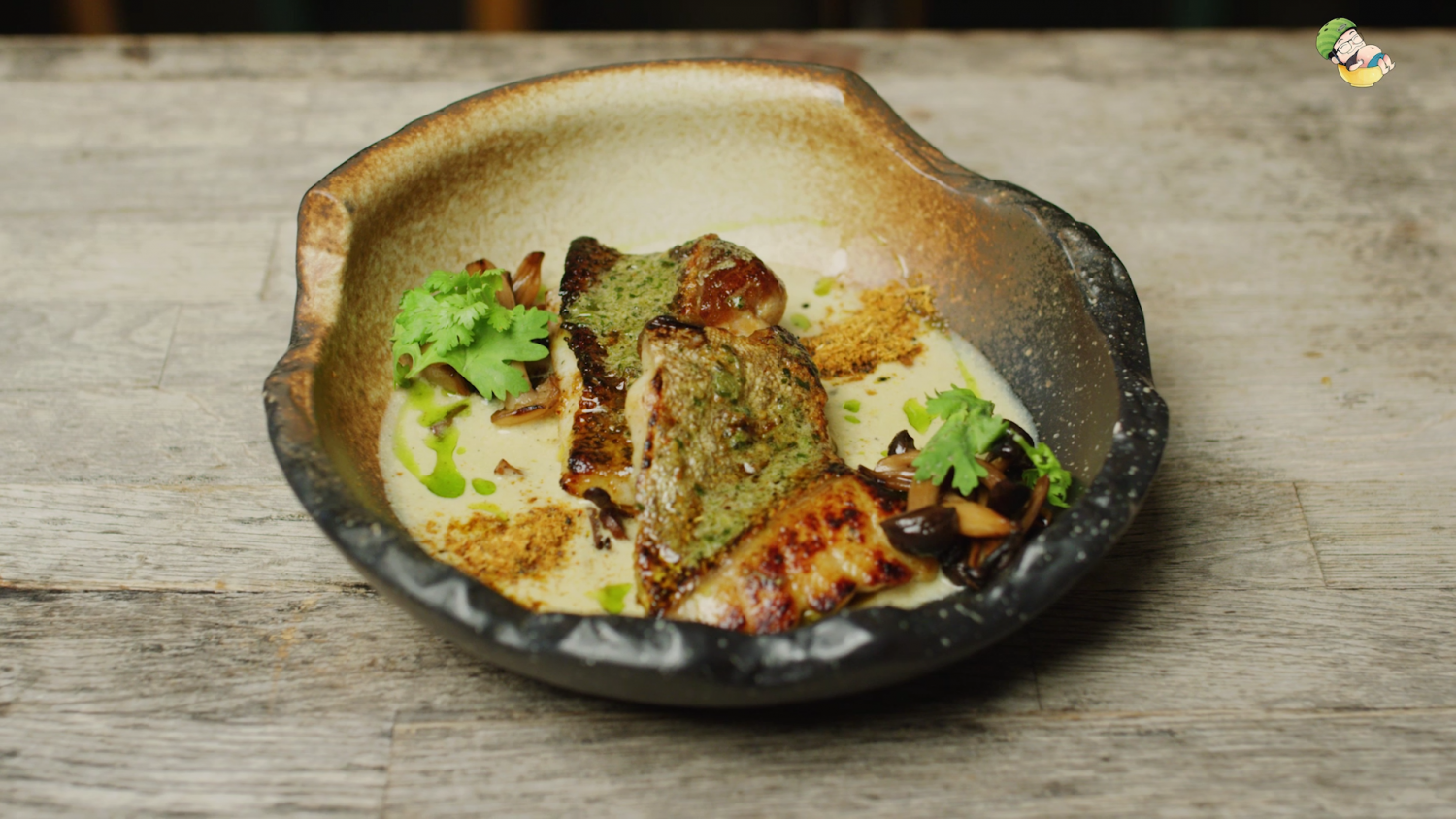 Now for the star of the show – The Curry Mussels with Mantou. We've got to say this dish absolutely caught us by surprise. It's so good, Dee wants the curry to be in every curry dish he could think of. Curry chicken, curry fish, curry lontong, curry sotong… You name it, he wants this curry in there. Bonkers!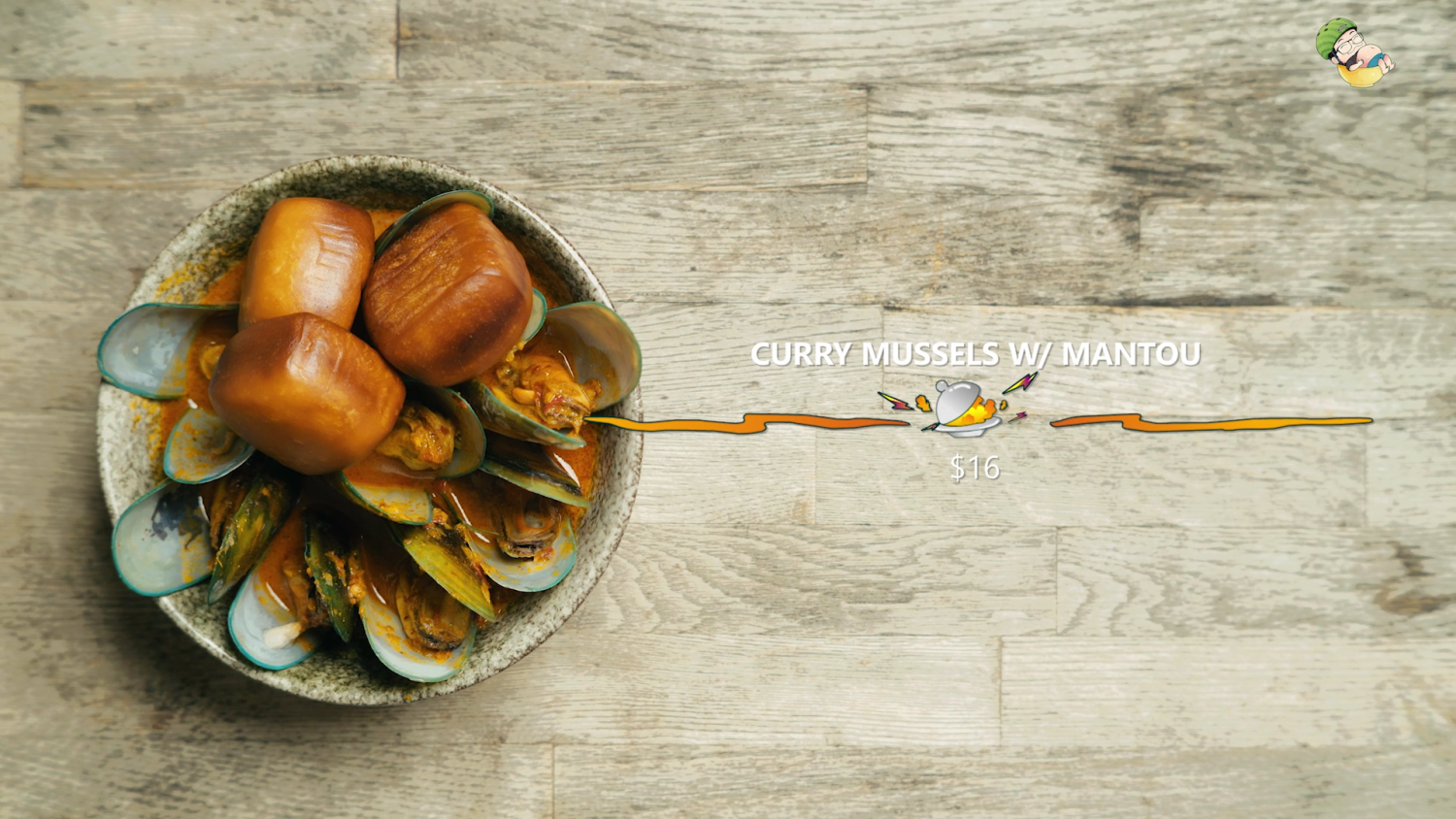 Apart from the currylicious gravy, the local mussels are undeniably good too. They are so fresh, fat and juicy we can't stop helping ourselves with more and more servings. Yums!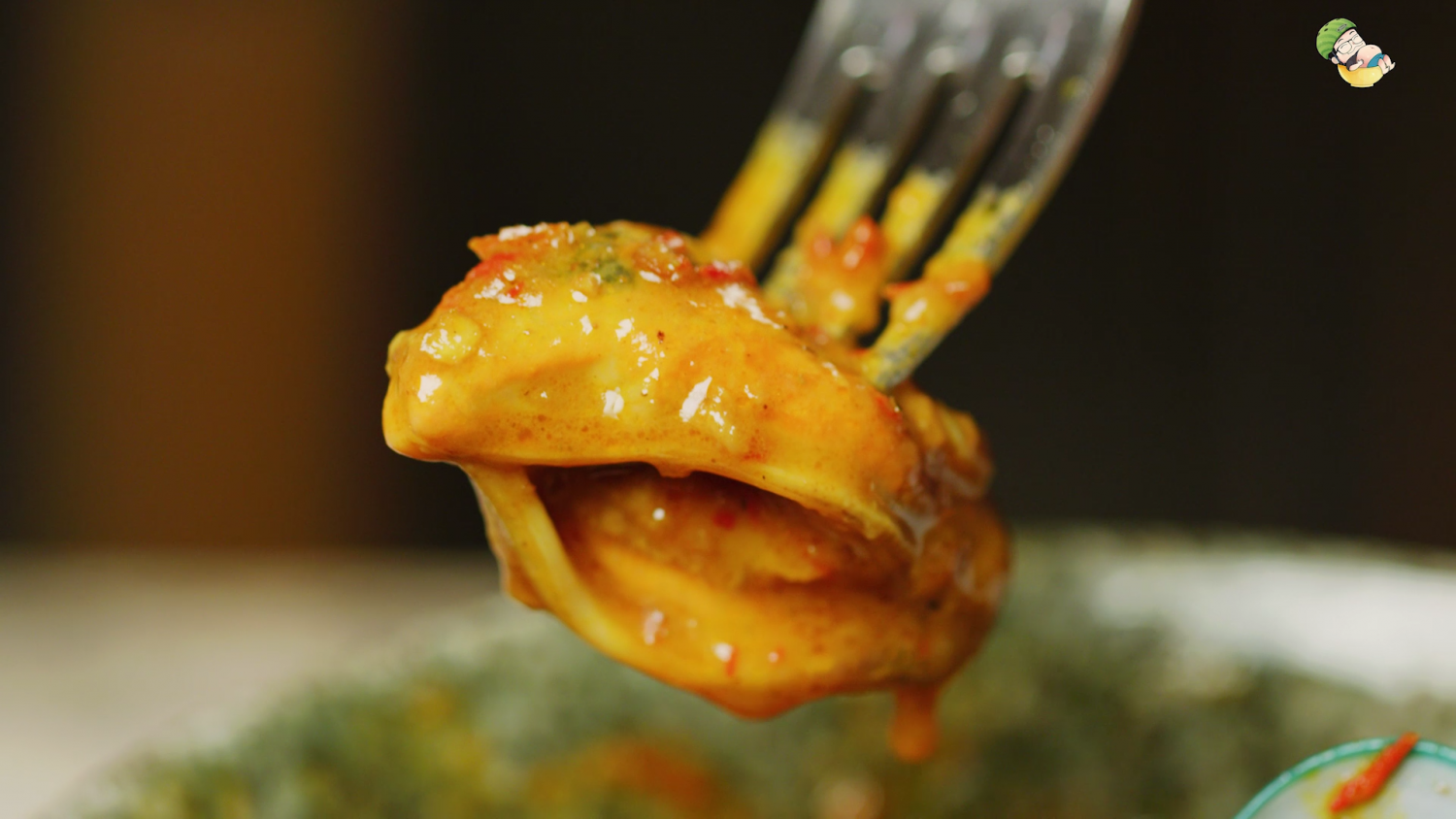 Scaled… Wow, just wow. We simply love this place and their progressive food menu! Now that's Food-King Good alright!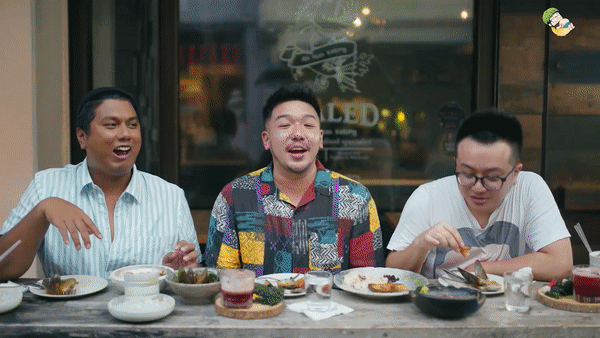 Ratings: 3 Stars, Food-King Good!
SCALED BY AH HUA KELONG

55 Haji Lane, Singapore 189248
Tue – Thurs, 5PM to 11PM
Fri – Sun, 5PM to 12AM
And here's our Top 3 Picks of the Day!
Ryan's pick – No Signboard Seafood for those seeking traditional food; Scaled by Ah Hua Kelong for those who wants to try something new
Aiken's pick –  White Pepper Crab from No Signboard Seafood
Dee's pick – Scaled by Ah Hua Kelong
And there you have it! All the amazing seafood we can eat in one day. And boy are they good! Before you succumb to your seafoody cravings, click on the video below to watch us eat! Yup, we know you love to watch us eat. Maybe not Ryan's clean white belly… That's abit too much eh?