We are introducing a new format today for Food King, All You Need To Know! We know that it's a mouthful to say, but that's exactly how we want you to feel when watching it because we are going deep, down and dirty with the dishes that the establishment has to offer!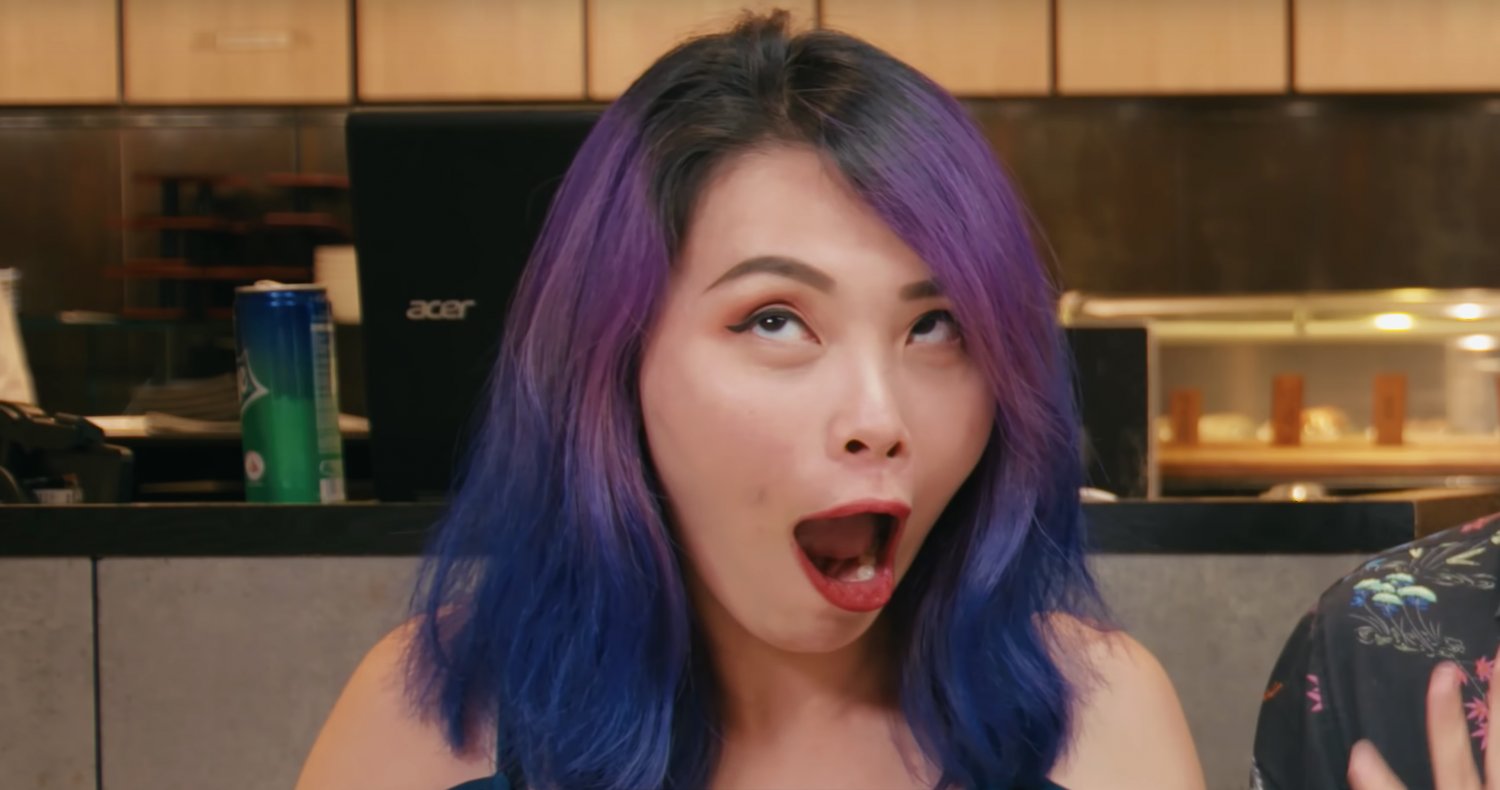 And what better to kick off a new segment than to have the 3 original hosts! Sylvia found her way back from North Korea and let's hope she doesn't go on some mission again anytime soon. Kicking off this new segment, is a thorough feature of Itacho Sushi, one of our favourites!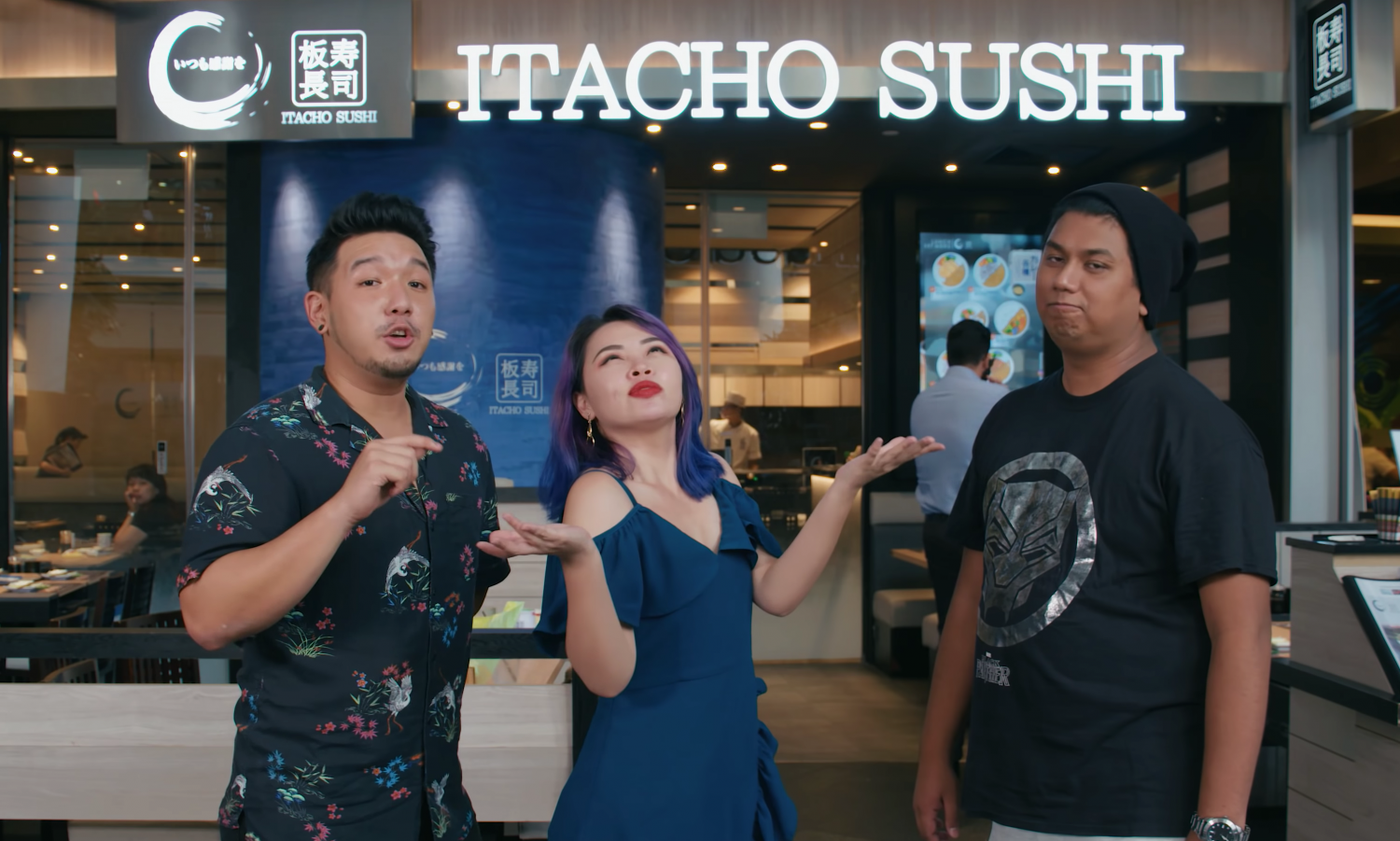 In this segment, we not only provide you with our reviews of the food, we will also introduce to you what's special and unique about the establishment, and yes, that includes their ordering and payment system!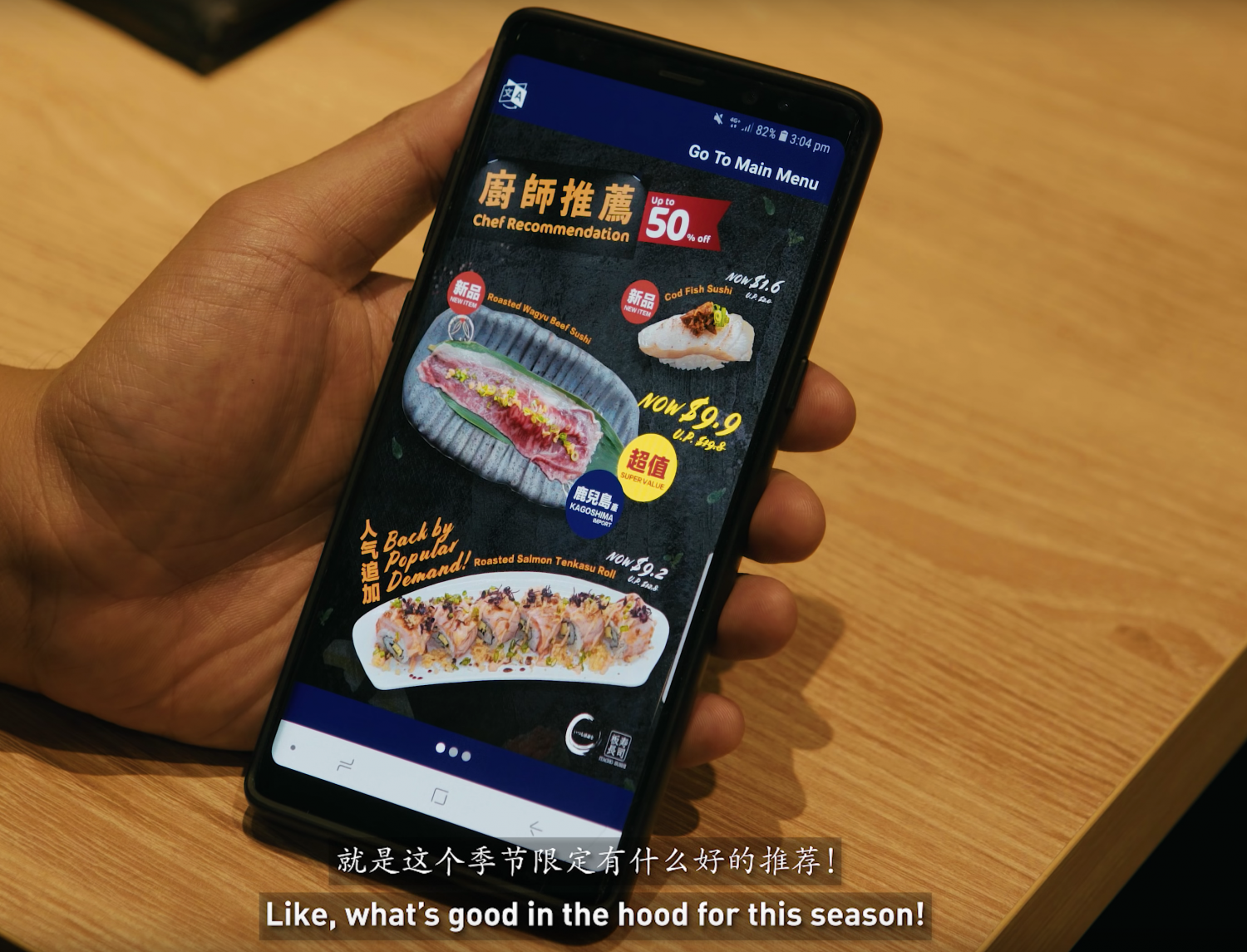 But admittedly, despite the mild inconvenience of installing an app on the phone, ordering is so much easier when you can simply just click and add to cart. It even has the options of allowing you to choose between Dining In, or Take-out so that you can actually order your dishes for take-out in advance, and all you got to do is to just pick them up. No waiting necessary!
With that, it's time for us to get down and dirty with the food. First up, on the notable dishes of the seasonal menu!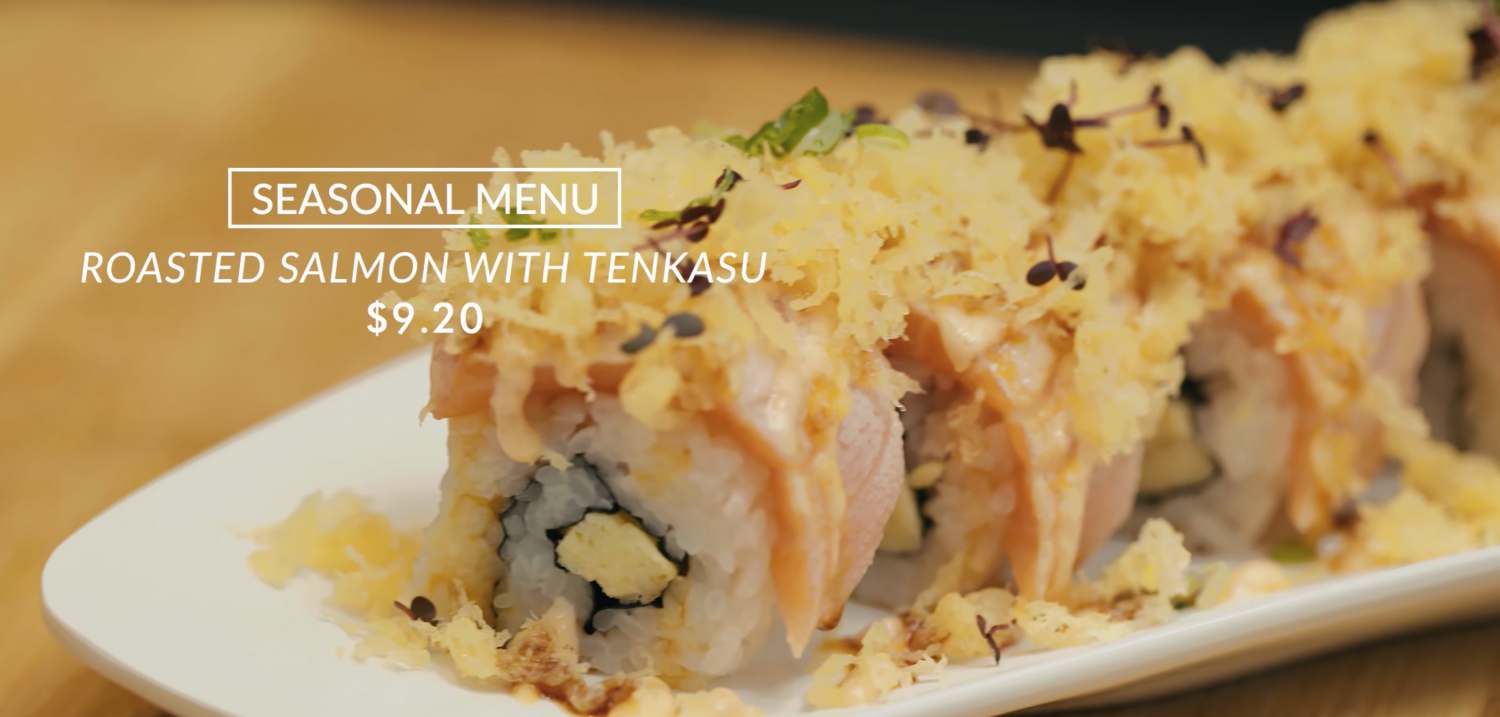 A maki roll wrapped with lightly torched salmon on the outside, with tamago (egg) on the inside. To top it off literally, tempura crumbs are generously spread on top of it to give you the additional crunch. The sauce provides the maki with a sweet and sour taste that blends well, accentuating the taste of soft fatty slice of salmon.
Next up, lightly-torched wagyu beef from Kagoshima, Japan.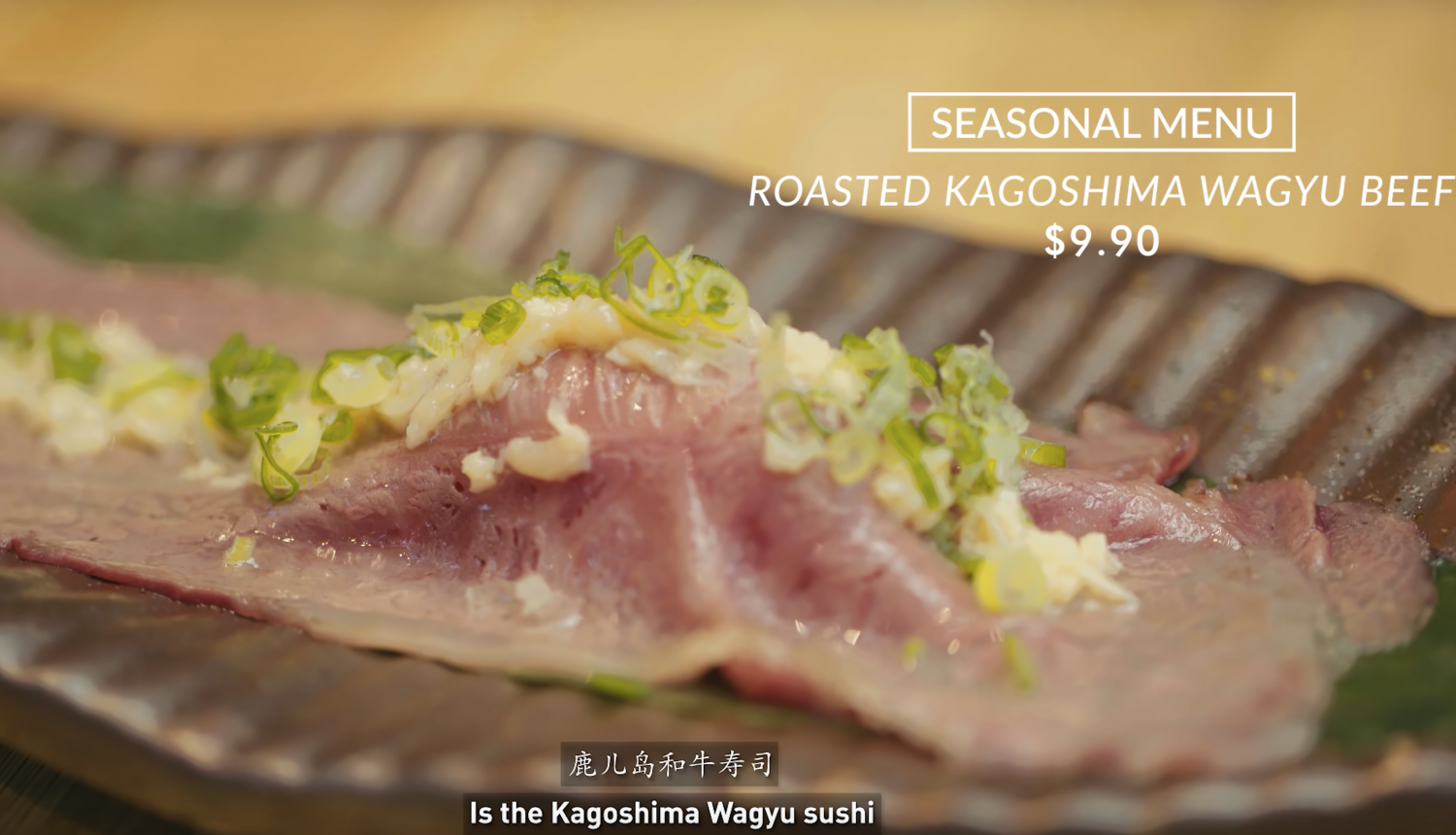 So let's have a taste, shall we?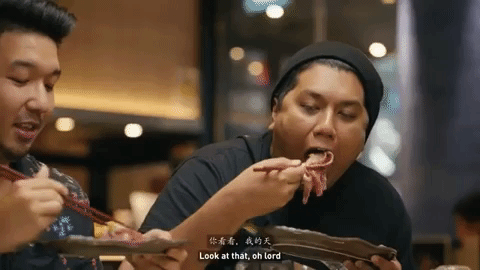 After watching the hosts tantalising us with the wagyu beef, this is all they have for us with regards to the taste.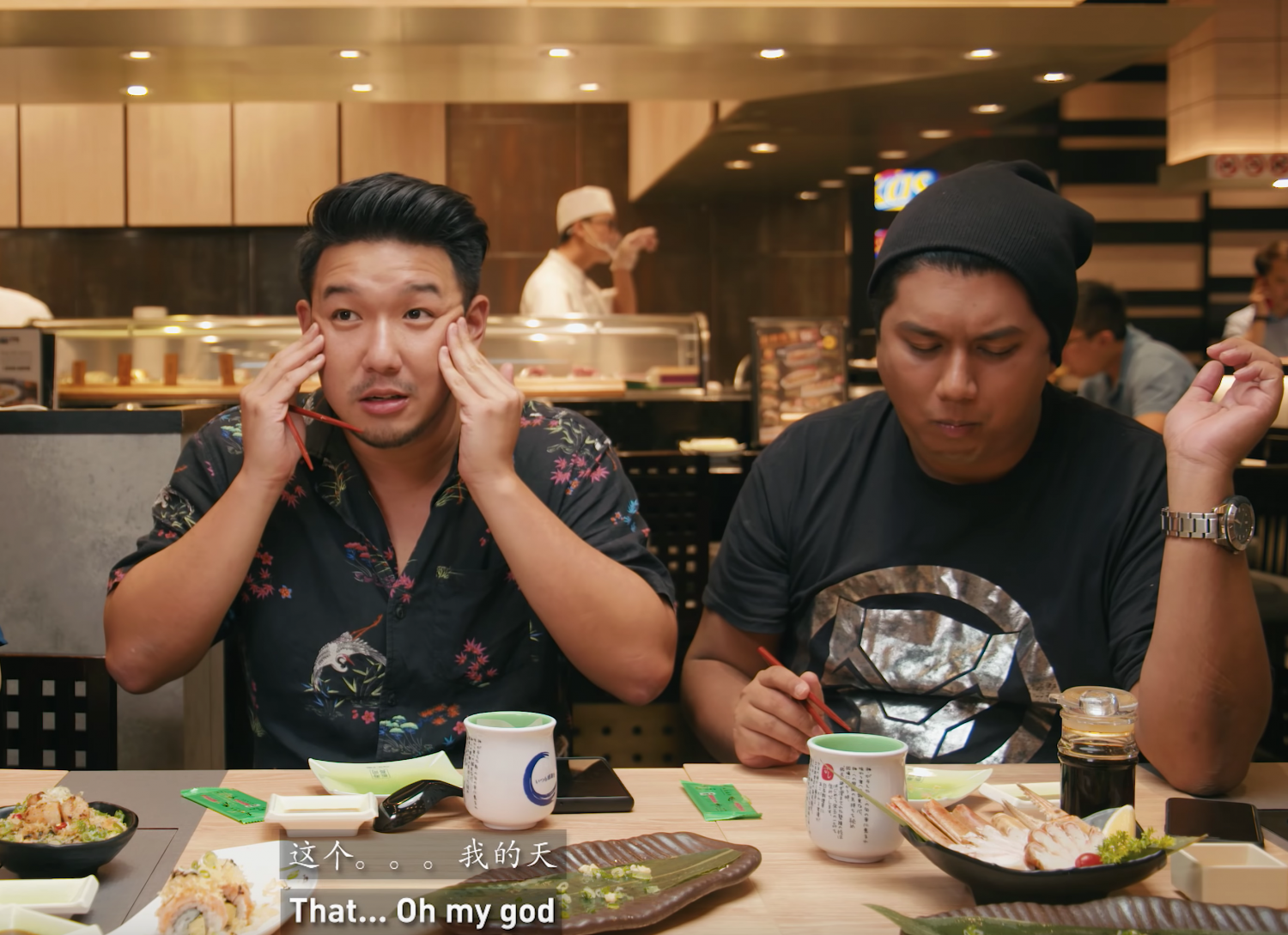 Dee Kosh did slightly better though.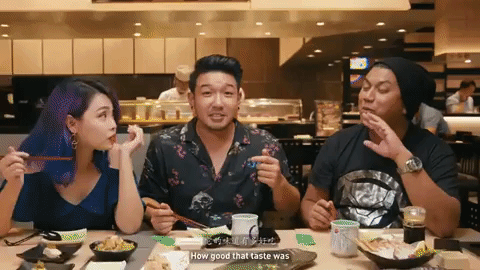 Well, never mind that. Let's move on, but before that, commercial break!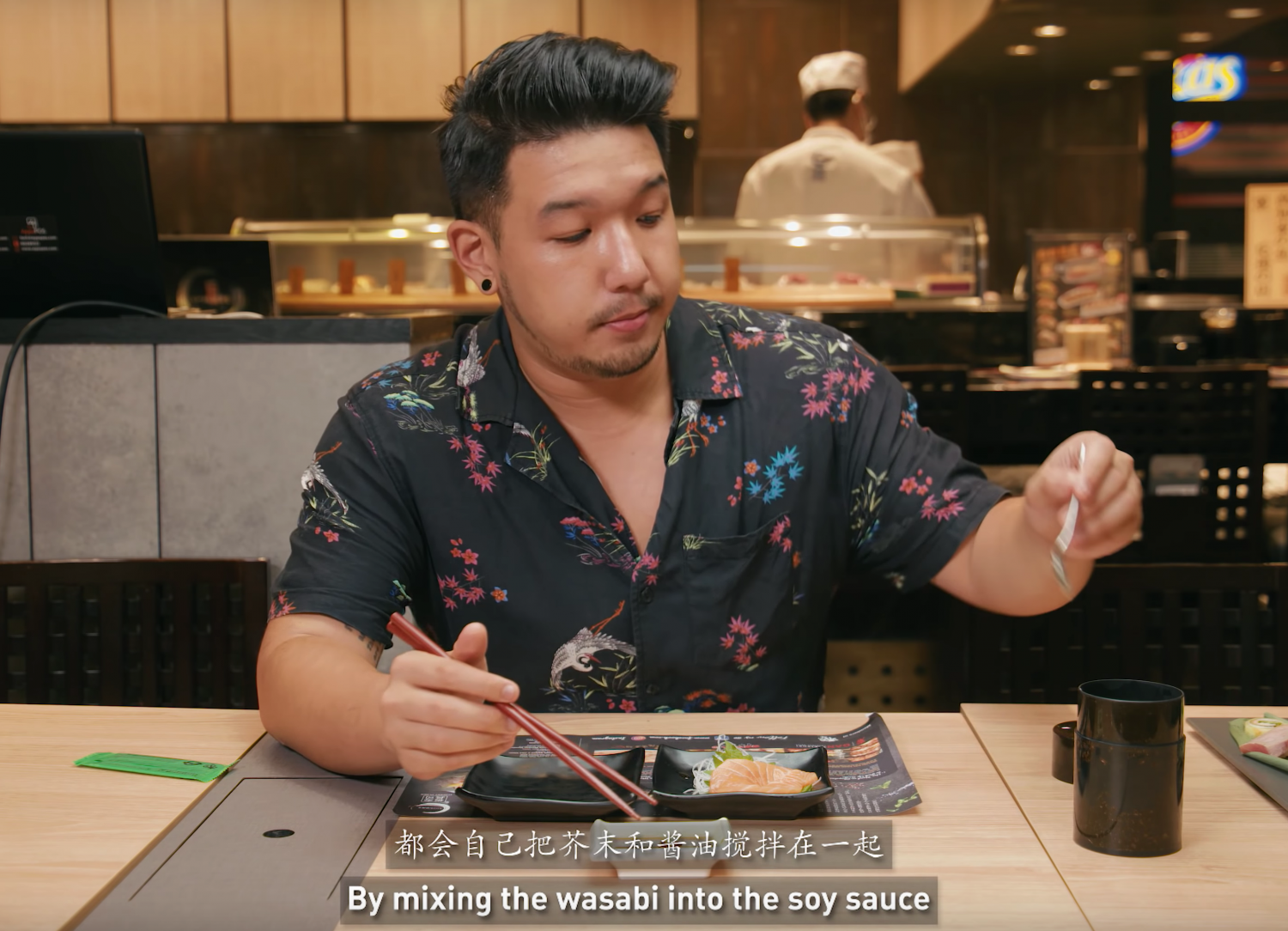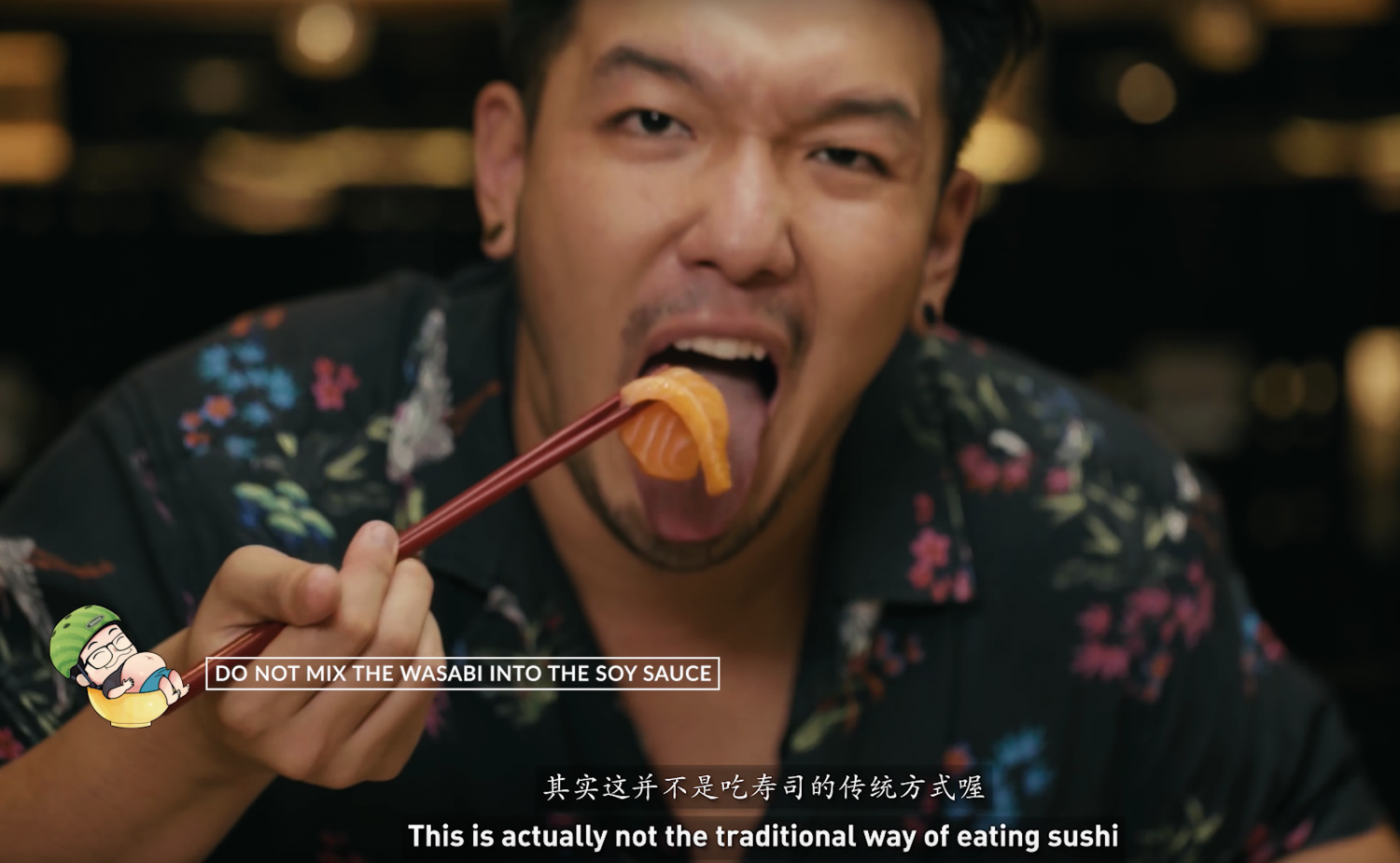 And we're done with the break! Back to the food, we now look at the notable dishes from the permanent menu!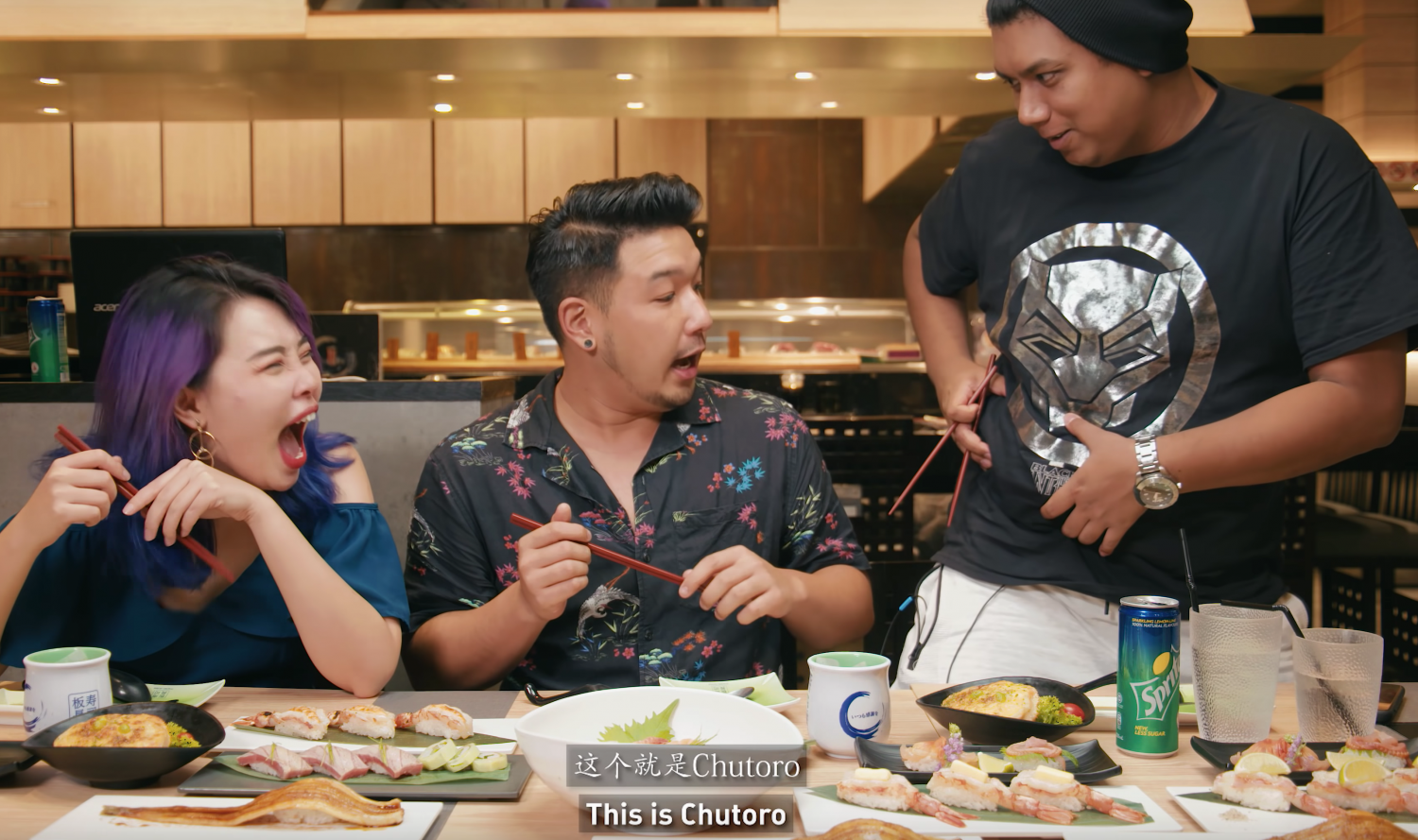 Sorry, that's the wrong fatty belly. It should be this.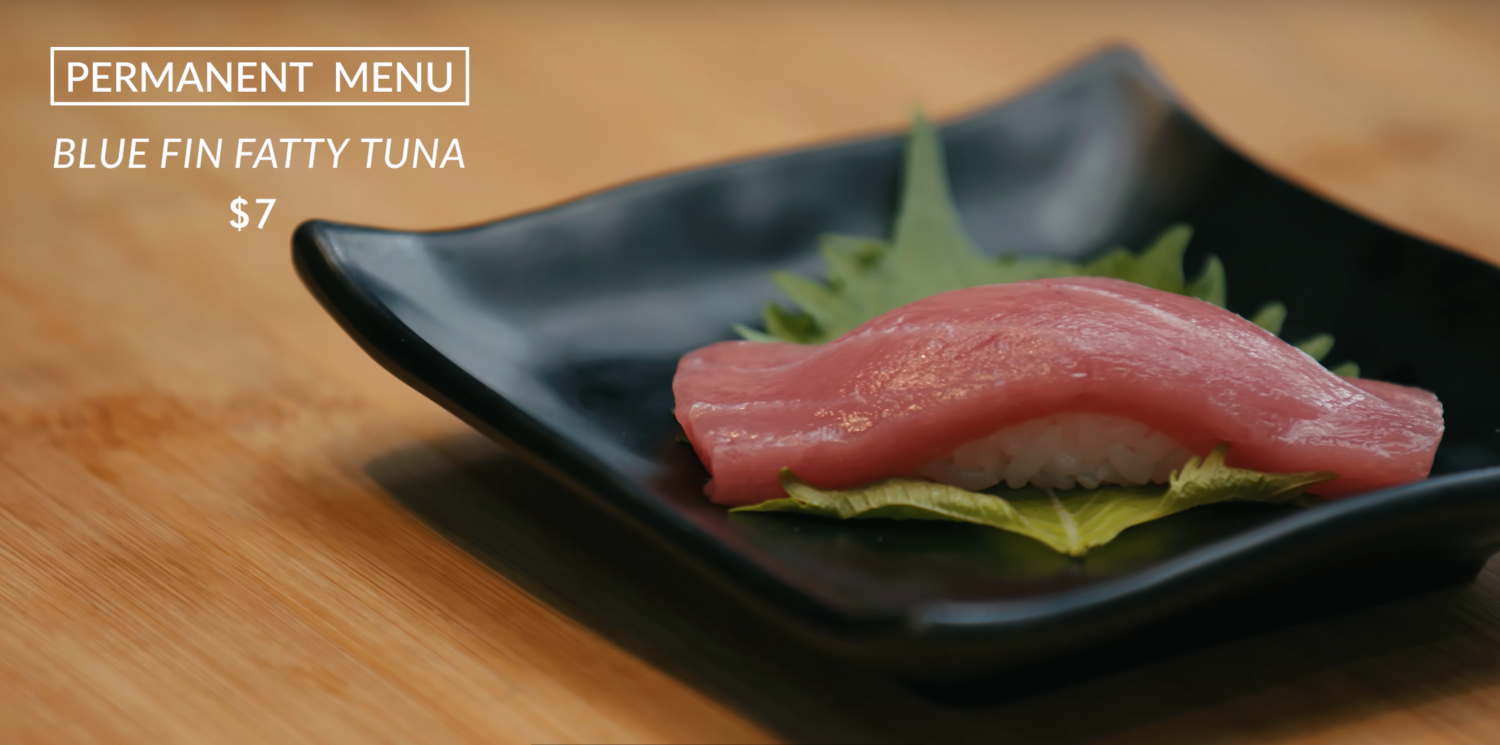 It's from the mid-section of the tuna belly, also known as Chutoro. The only thing better is known as the Otoro, which are typically charged at a premium. We then move on to the shrimps!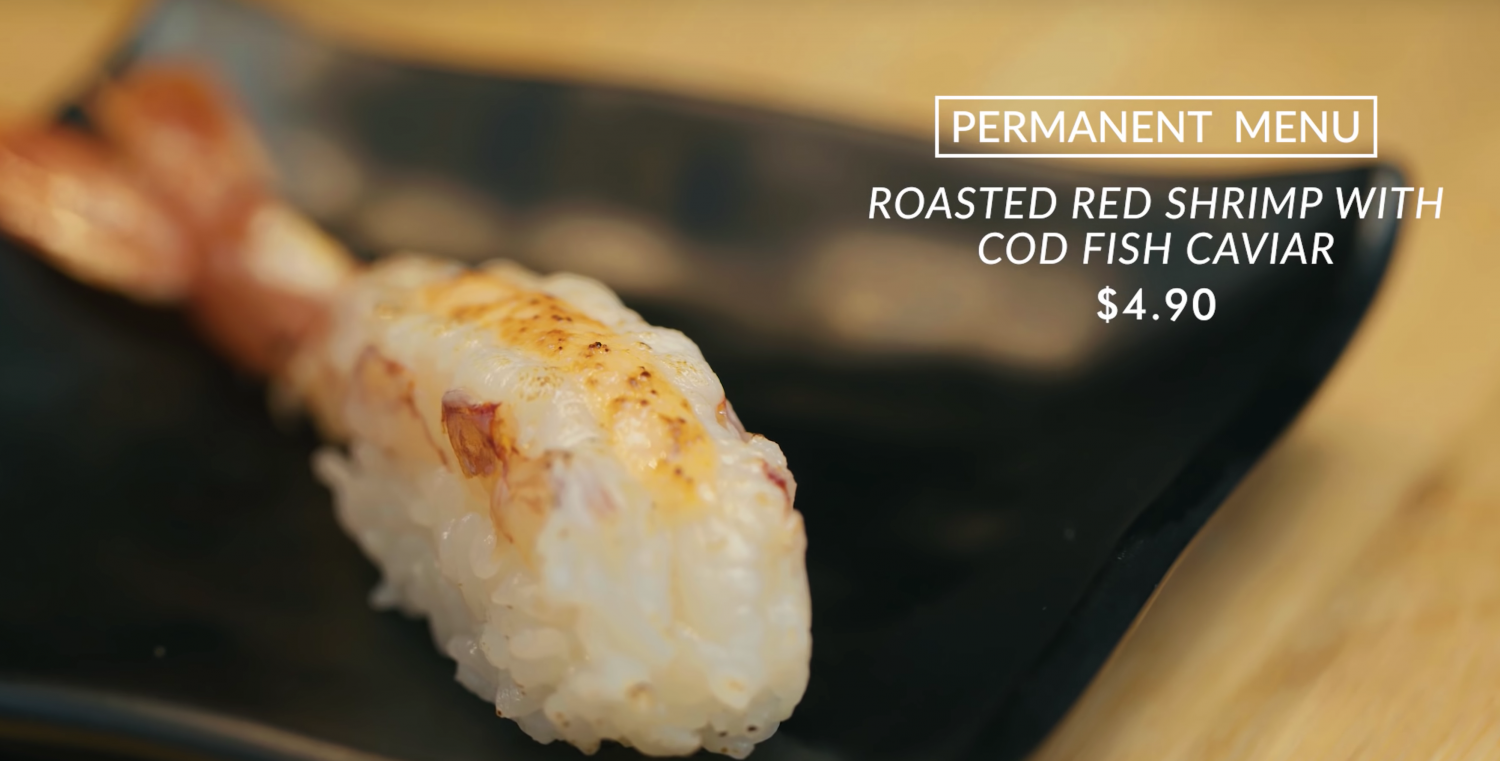 This is one of Ryan's favourite dish in Itacho Sushi, but it's a little overpowering to Dee Kosh as he prefers to taste the natural sweetness of the shrimp. Hence, he gives his approval to this, along with Sylvia, who prefers a light touch to the food.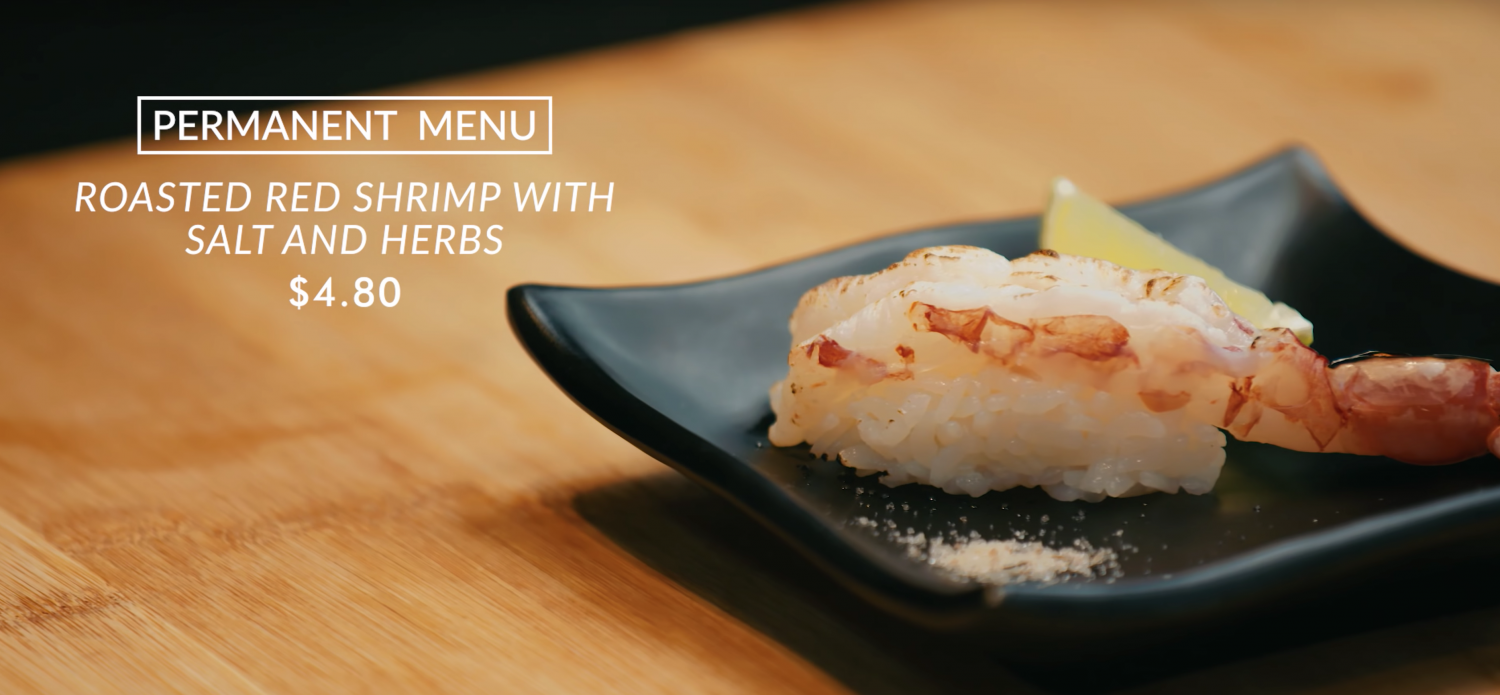 And for the adventurous, we have the shrimp with butter, to give it a creamy milky taste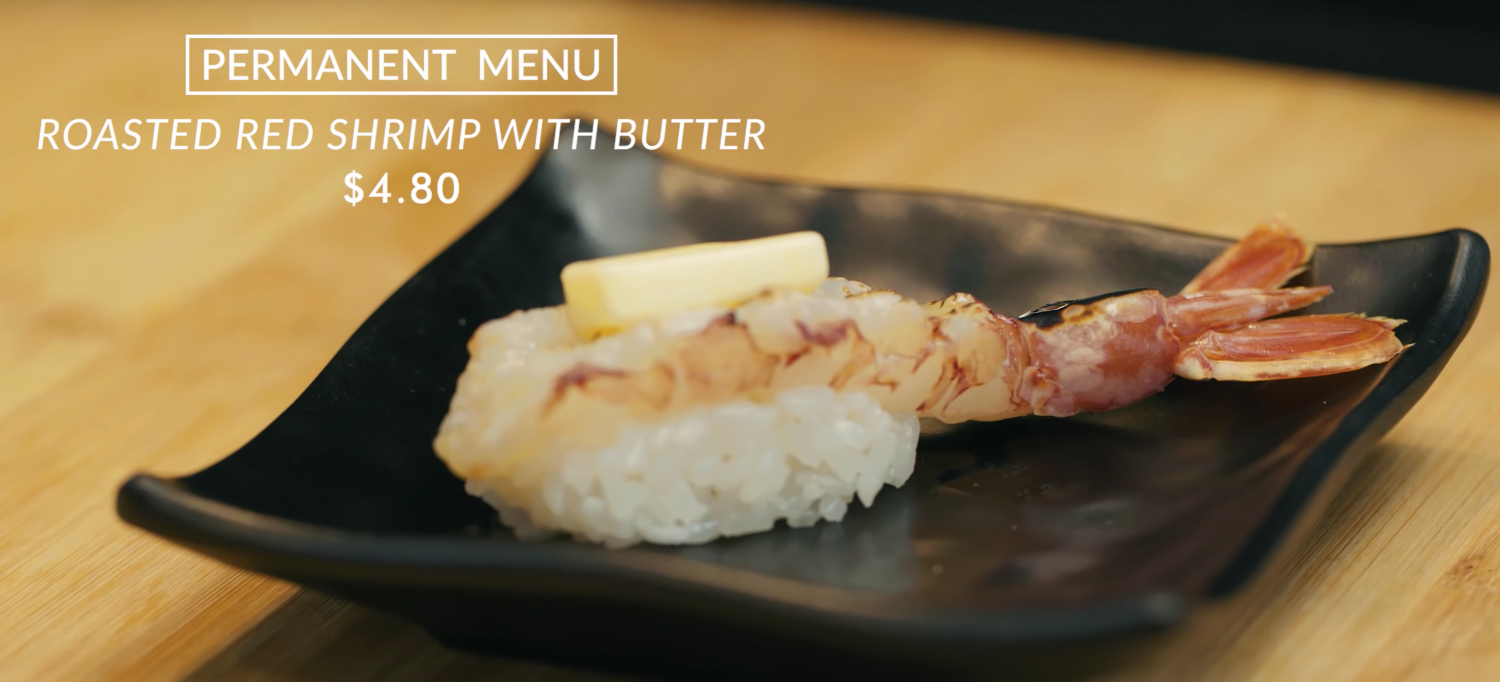 And as expected, our hosts feel that it tastes weird. Also, we have a health tip from Aiken that we hope nobody takes seriously.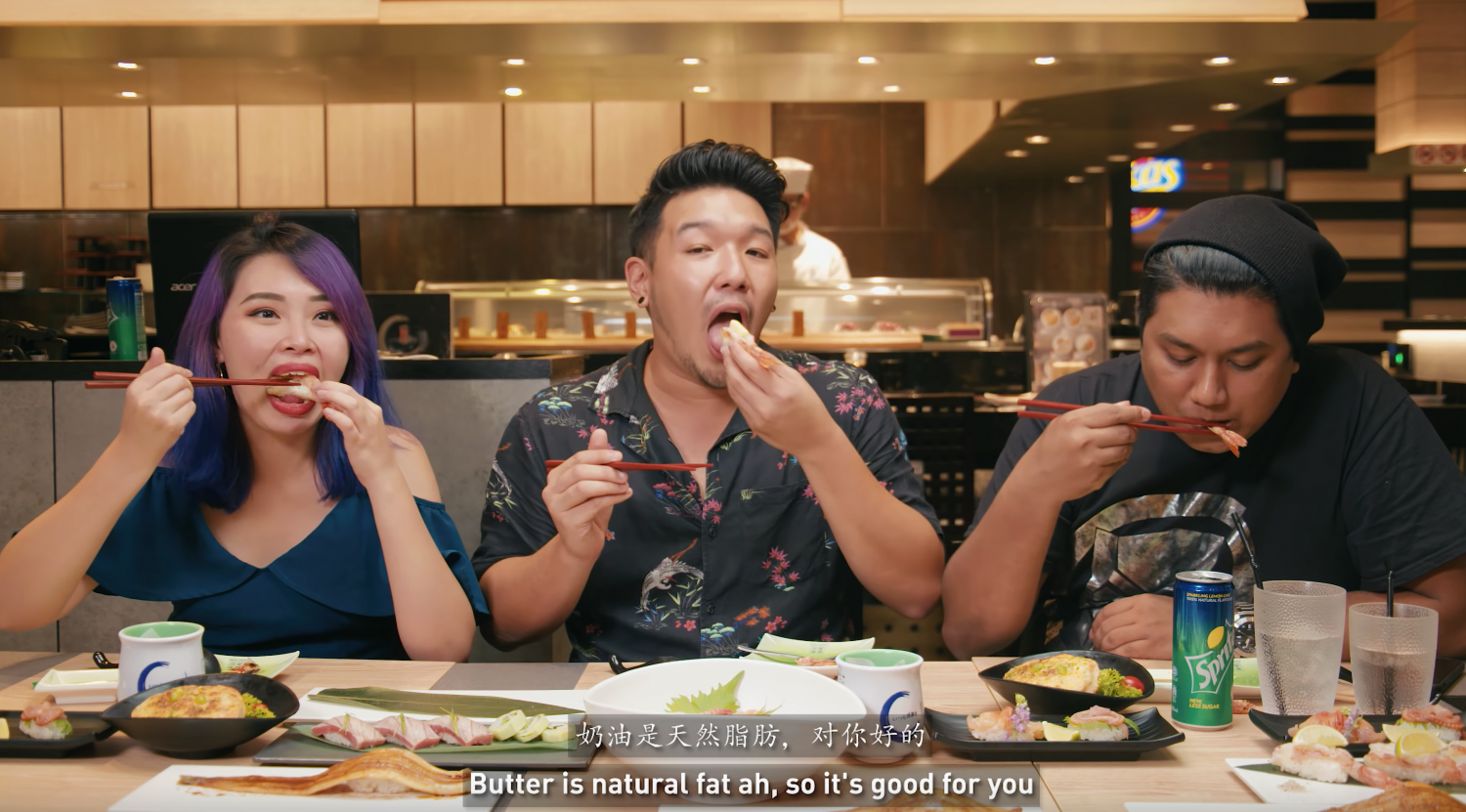 Going down the seafood chain (or up?), we are now looking at the supreme unagi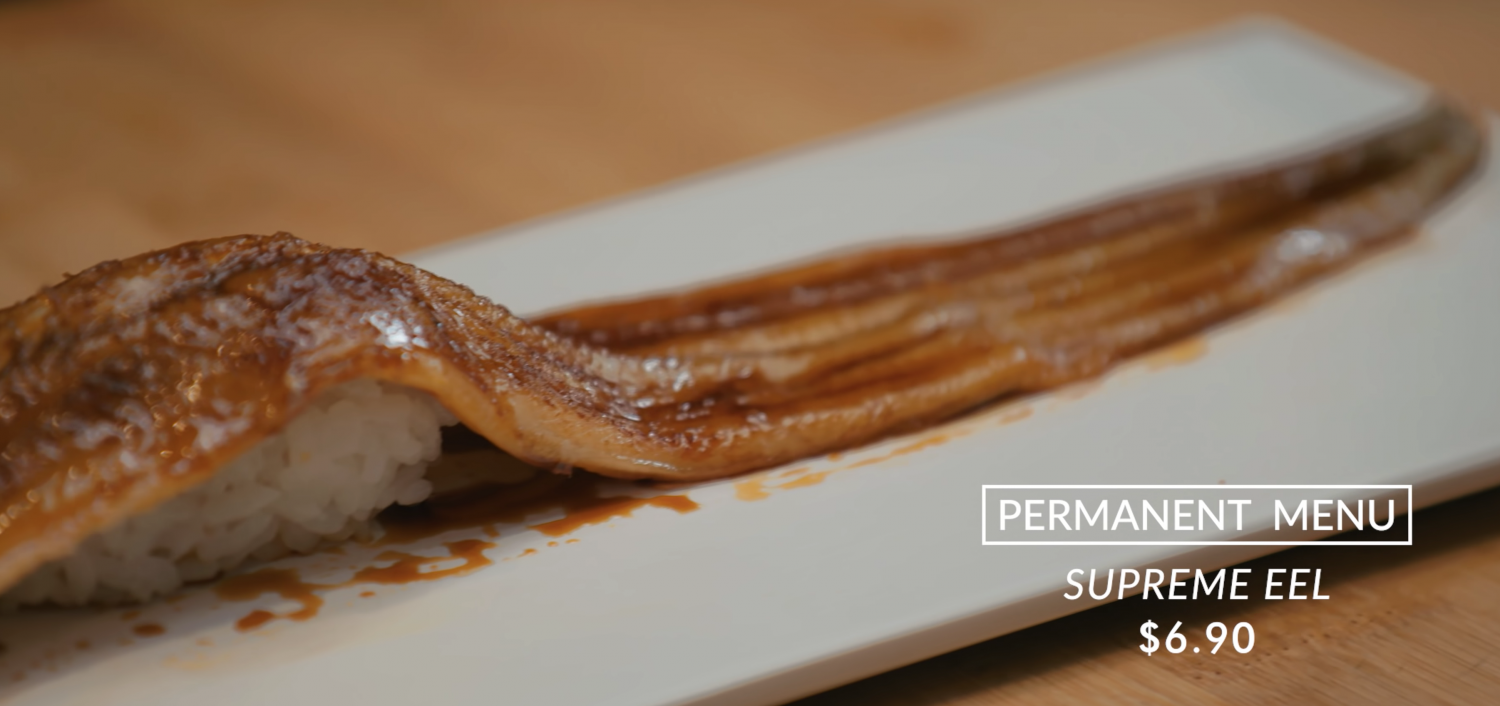 And its sheer length causes some excitement here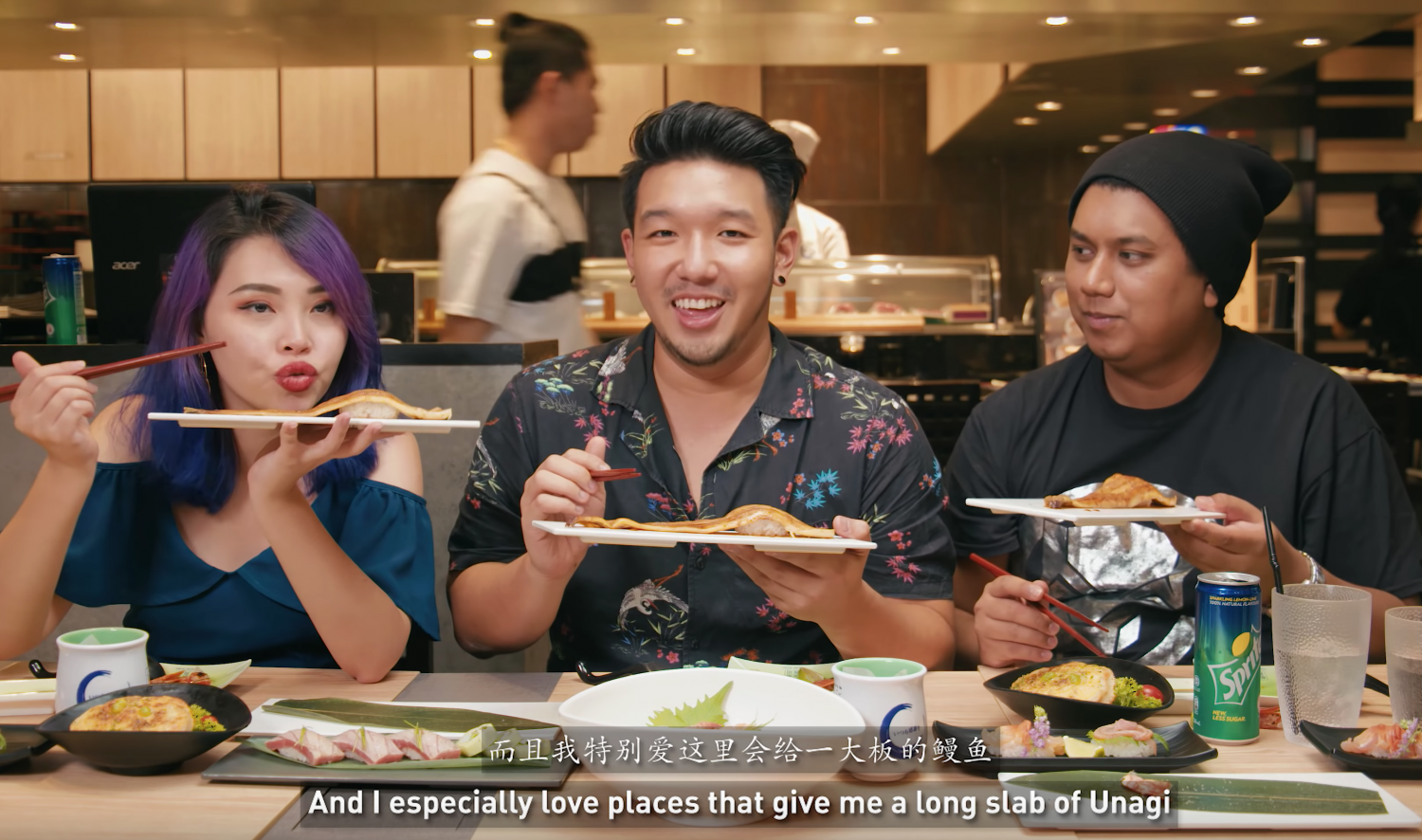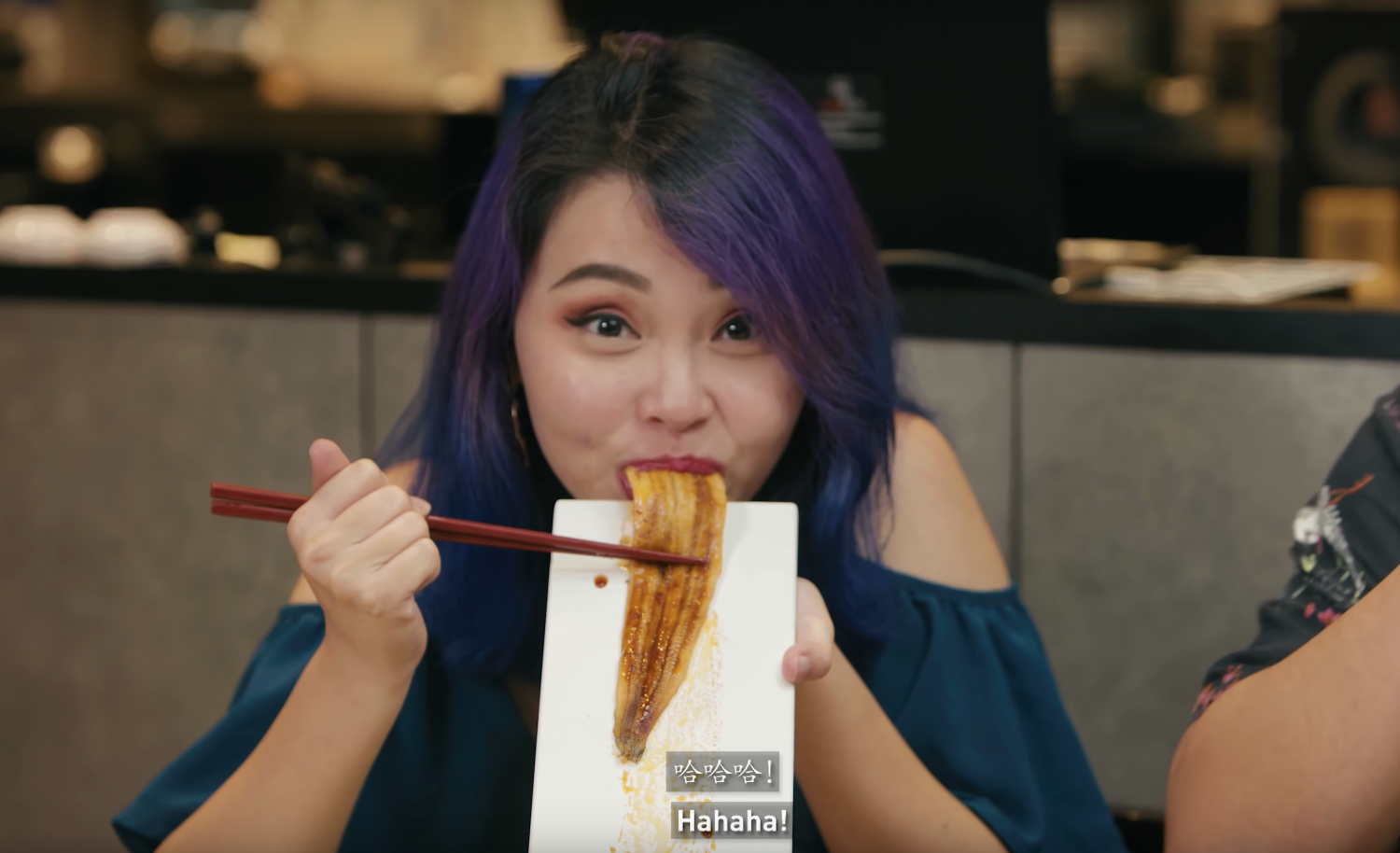 However, what's good at Itacho Sushi aren't just their sushis, apparently their flowers are delicious too.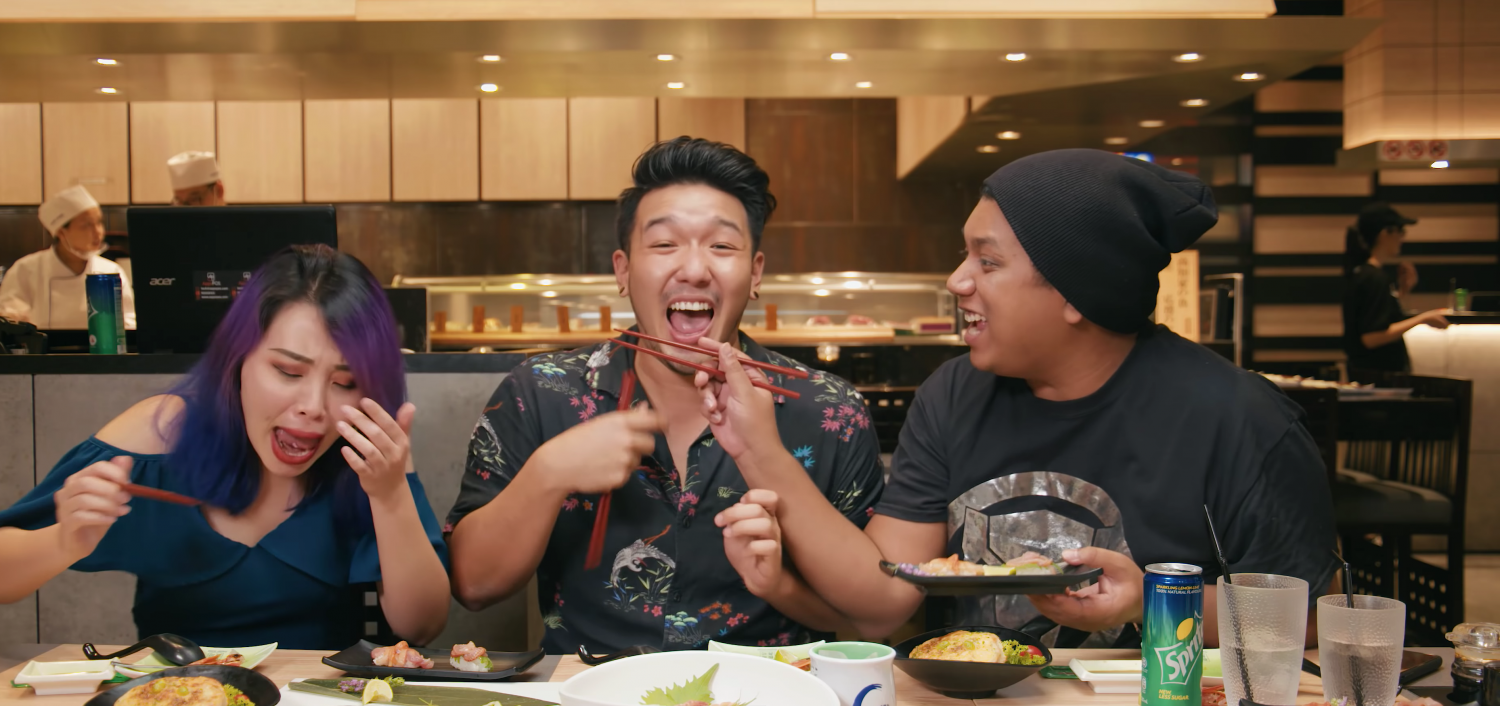 Instead of the flowers, it's their mains. One notable main is their Chiraishi Don!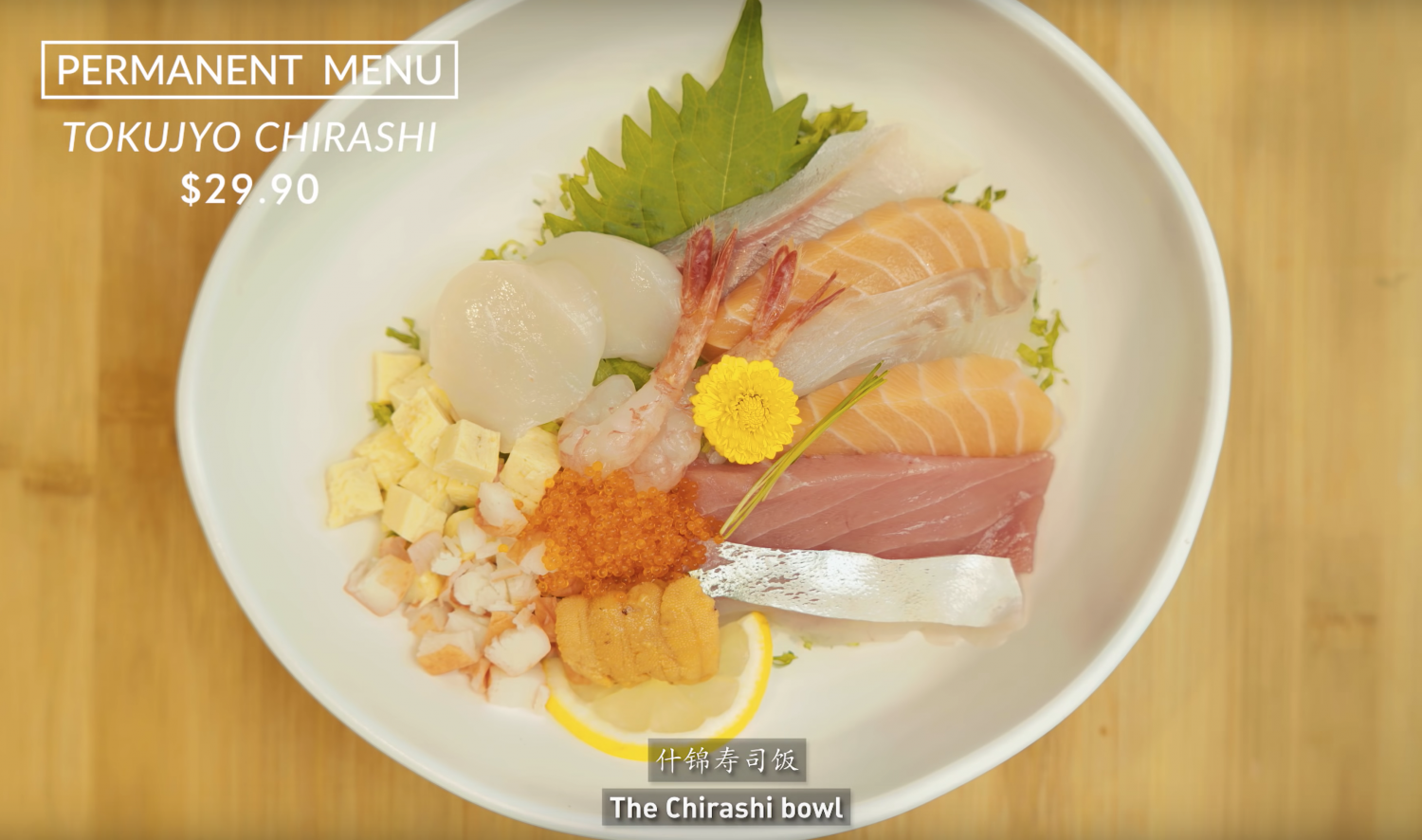 And it comes with a flower! Which also teaches us a lesson. One should never prank Sylvia, because…
These are the notable dishes that we have tried from Itacho Sushi, and honestly, we have barely even scratched the surface, given that they change their seasonal menu every few months. So do give it a try!
And with that, we've come to the end of the Food King: Down & Dirty with Itacho Sushi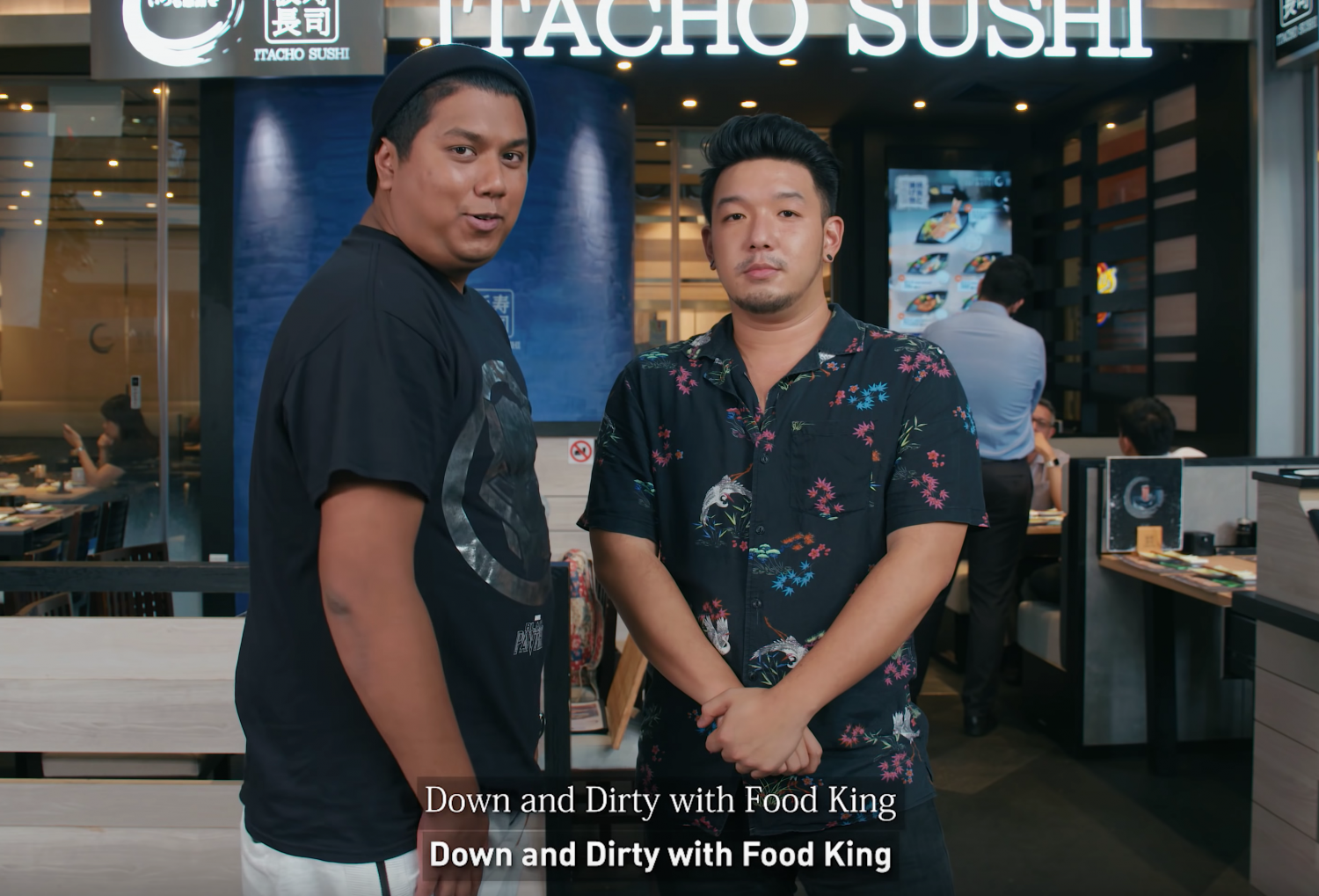 I mean, Food King: All You Need To Know.