Just like everything, food tend to has its trends. For a period of time, it was truffle, which gave rise to truffle fries, and truffle on top of anything you can think of. Next, it was cheese and most recently, salted egg. While some of these novelty dishes are indeed tasty, most of them tend to be disappointing. As such, in this particular episode of Food King, we go back to the classics to find the food that we've tasted in our childhood, and are surprisingly not as common nowadays.
Coincidentally, the 3 of them found themselves deciding to lie on this random patch of grass in the middle of nowhere because that's what people do. Really.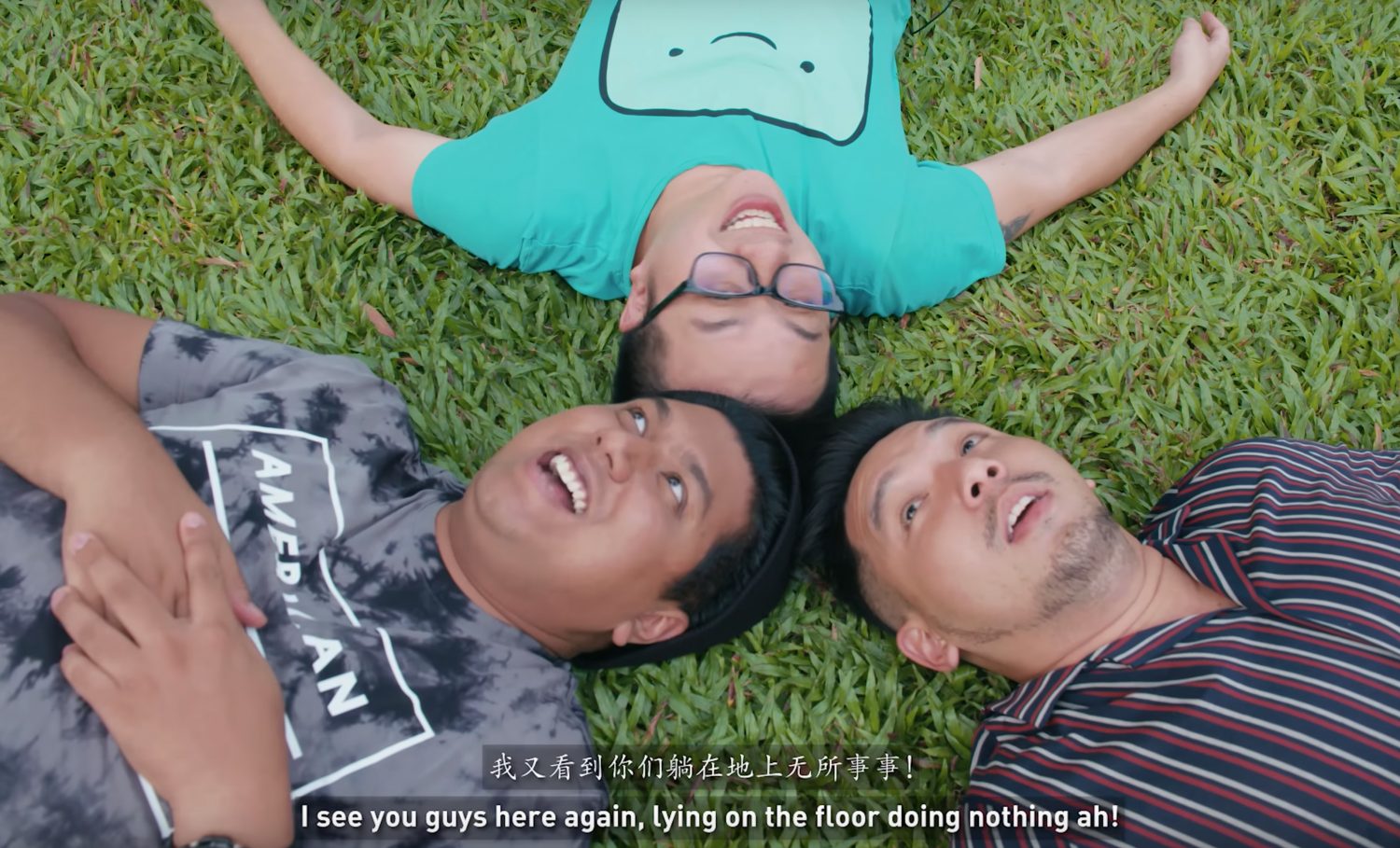 And because lying on the grass field getting all muddy and dirty reminds them of their childhood…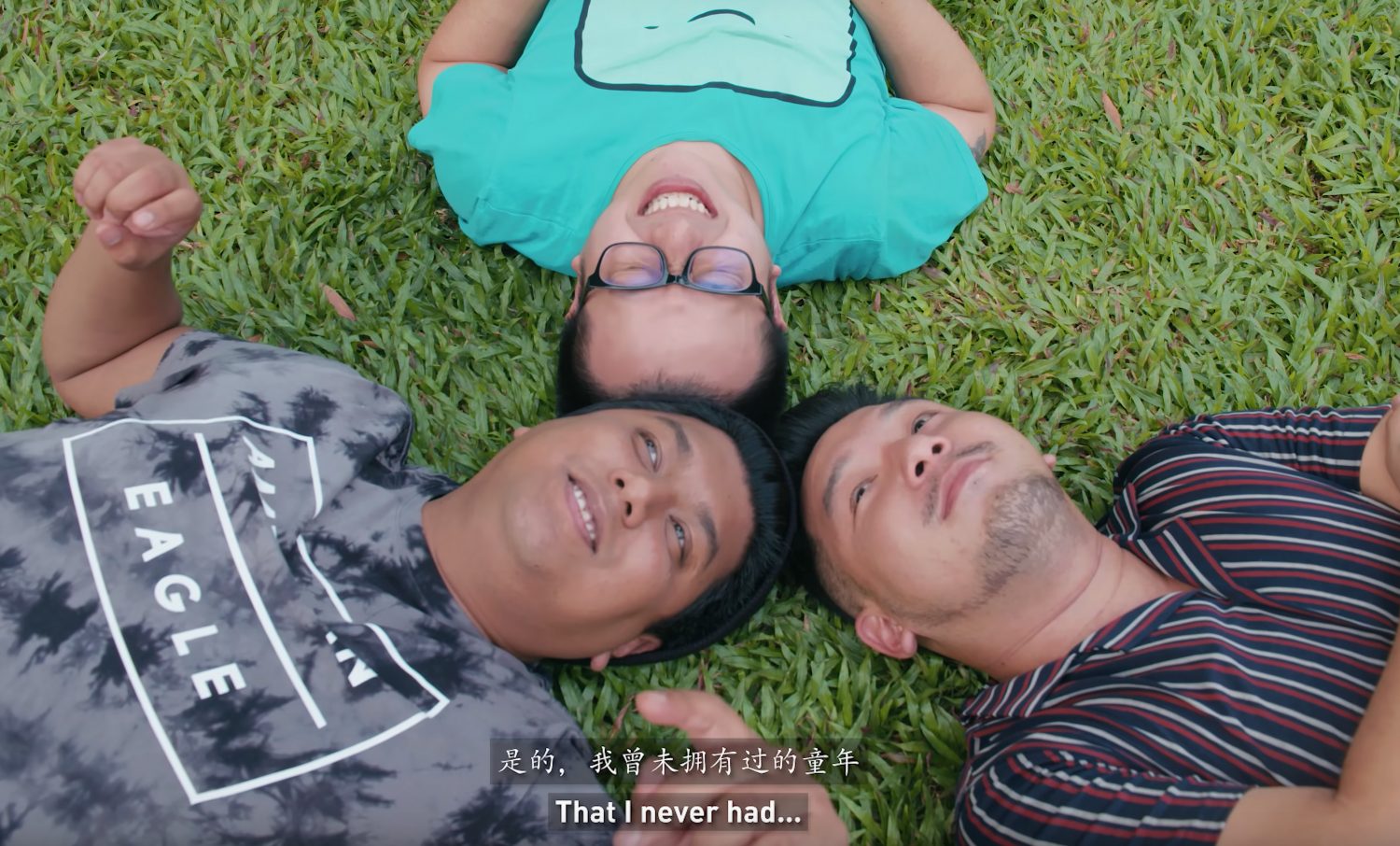 A new Food King episode is born!
Onwards to the first location, after cleaning themselves (I hope), they headed on to Resorts World Sentosa.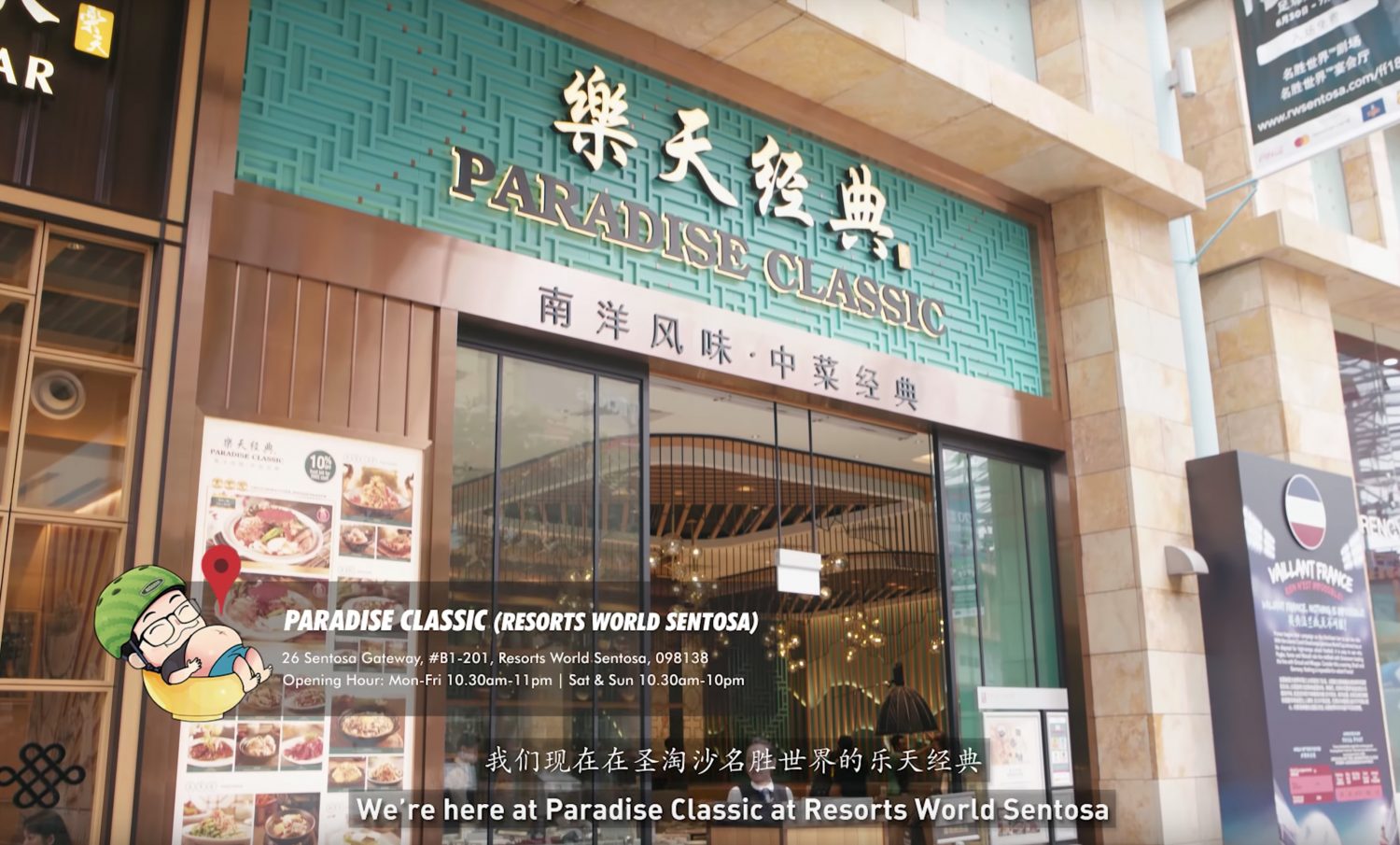 Paradise Classic
Resorts World Sentosa
26 Sentosa Gateway, #B1-201
Singapore 098138
Paradise Classic offers classic Nanyang Chinese dishes. Nanyang is a term used to describe the regions south of China, or Southeast Asia in particular, where ethnic Chinese are populated. At Paradise Classic, Dee Kosh and Aiken seem to have lost Ryan.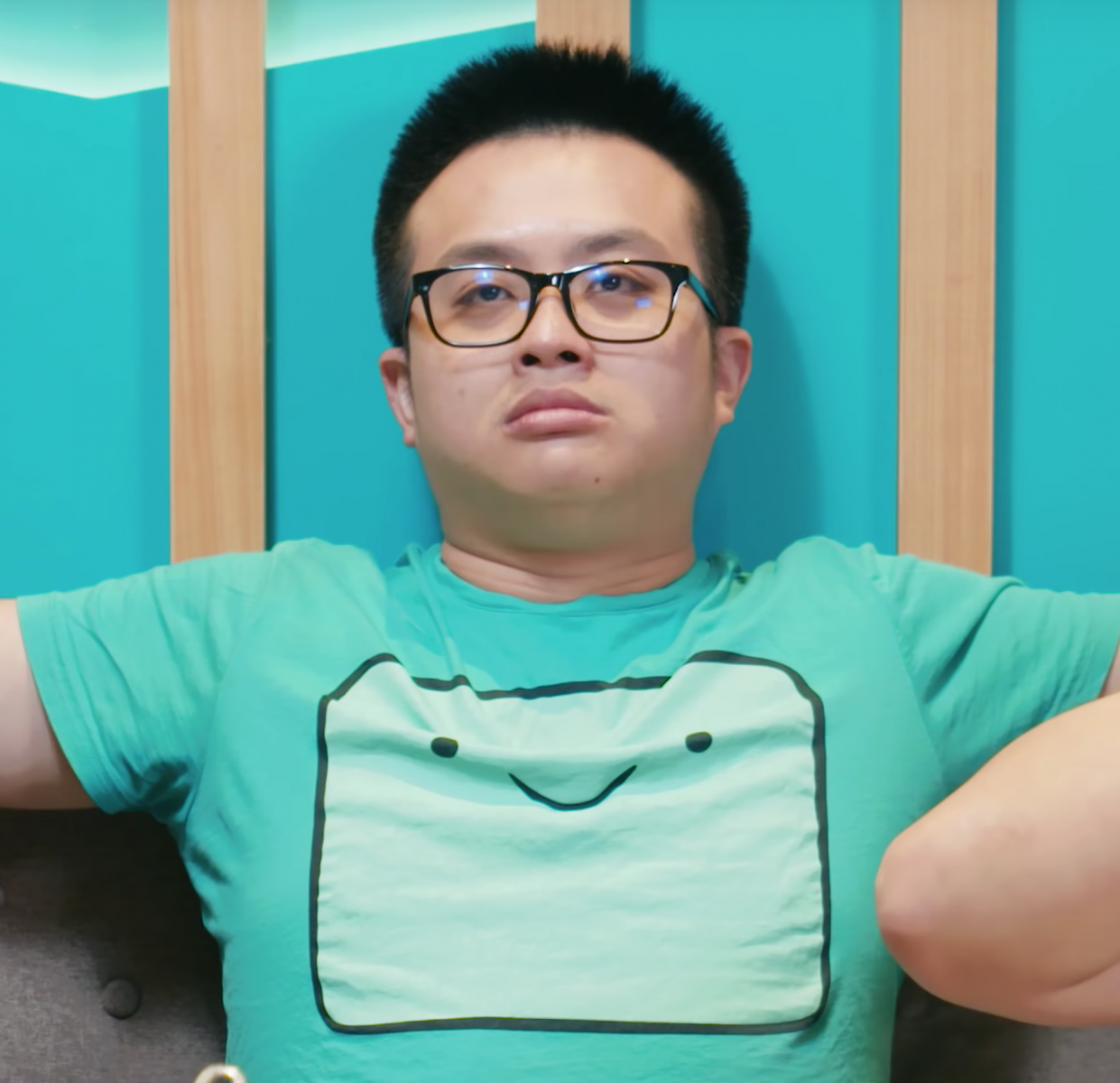 After appearing out of nowhere, the review gets on proper. First up, the Crouching Tiger, Hidden Dragon, which is actually a rich seafood broth.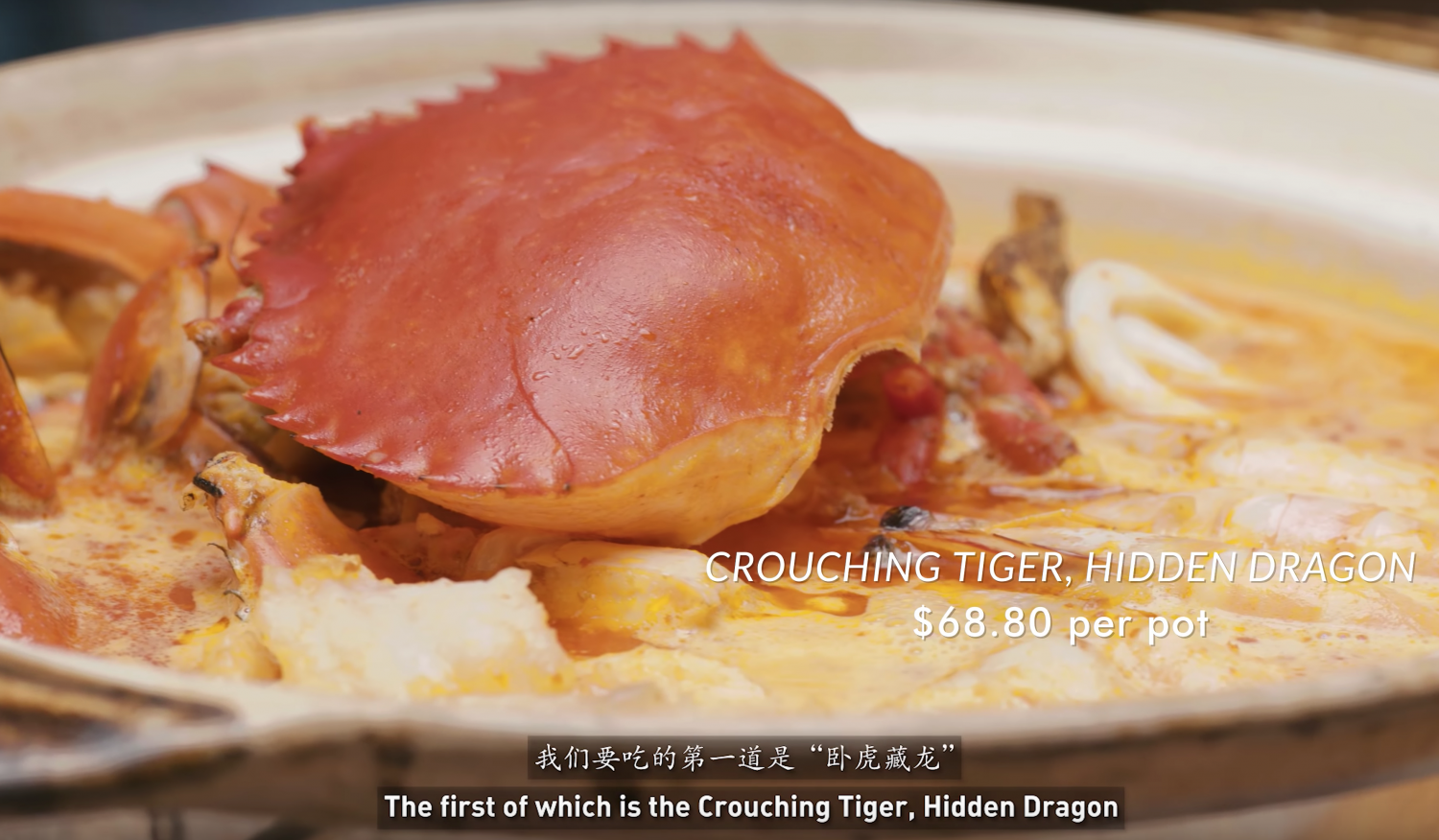 Once again, a plus point for serving this in a claypot to retain the heat to make sure that you always can get a piping hot bowl of broth to drink throughout your meal. They are generous with their ingredients, and while the broth is rich, it does not have the taste of the seafood gunk you tend to get if the ingredients aren't fresh enough. And upon tasting it, you will get an explosive surge of energy that will be emitted out from your body in blue rays.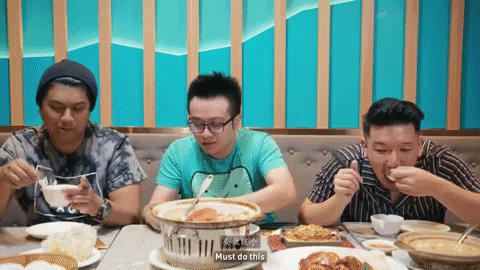 It is just that good. Try it for yourself.
After something that explosive, the hosts move on to try something more delicate.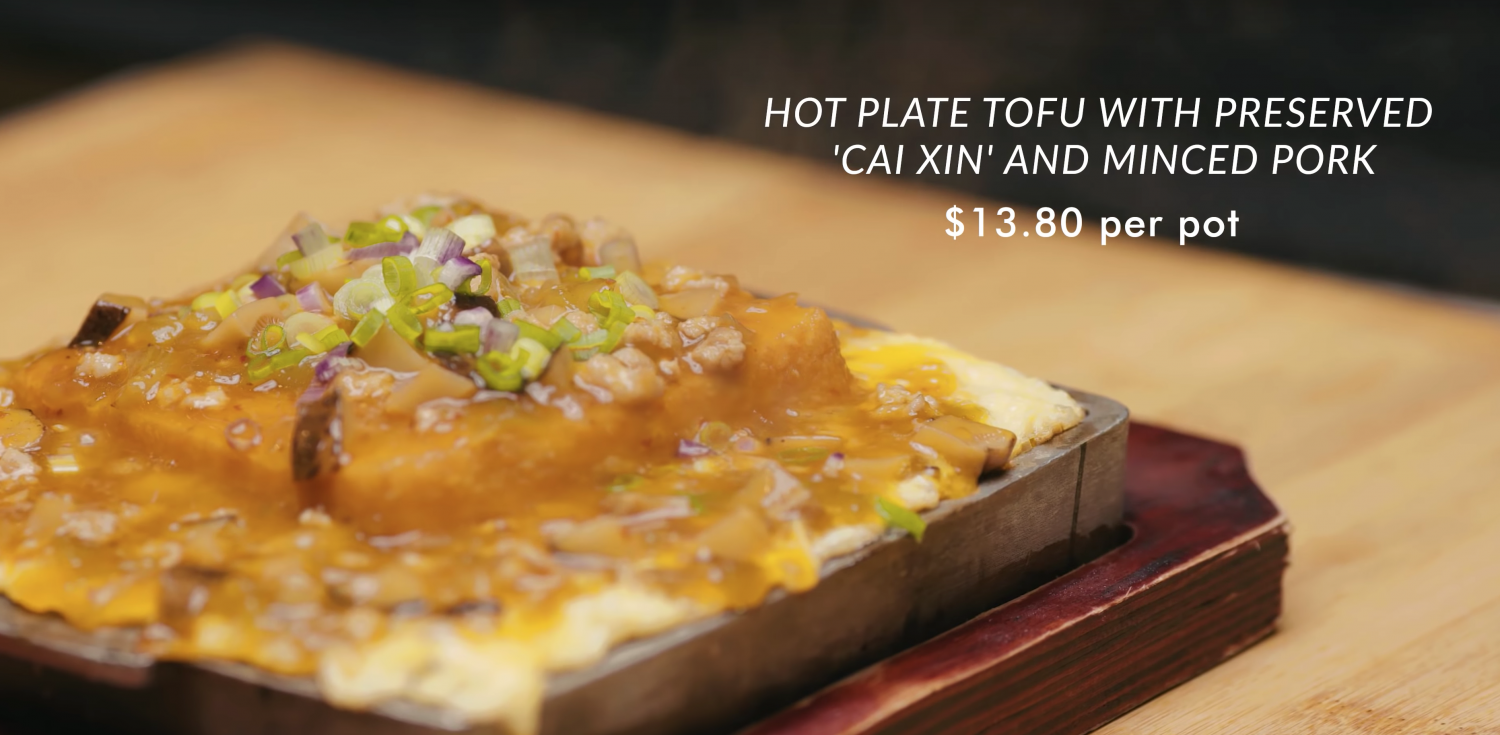 A pretty staple dish if you frequent zichar stalls, but at the hands of Paradise Classic, the tofu proves to be the epitome of silken tofu which disintegrates in your mouth, and the flavours from the ingredients are properly infused into the tofu, resulting in the burst of flavours from the tofu when it melts in your mouth.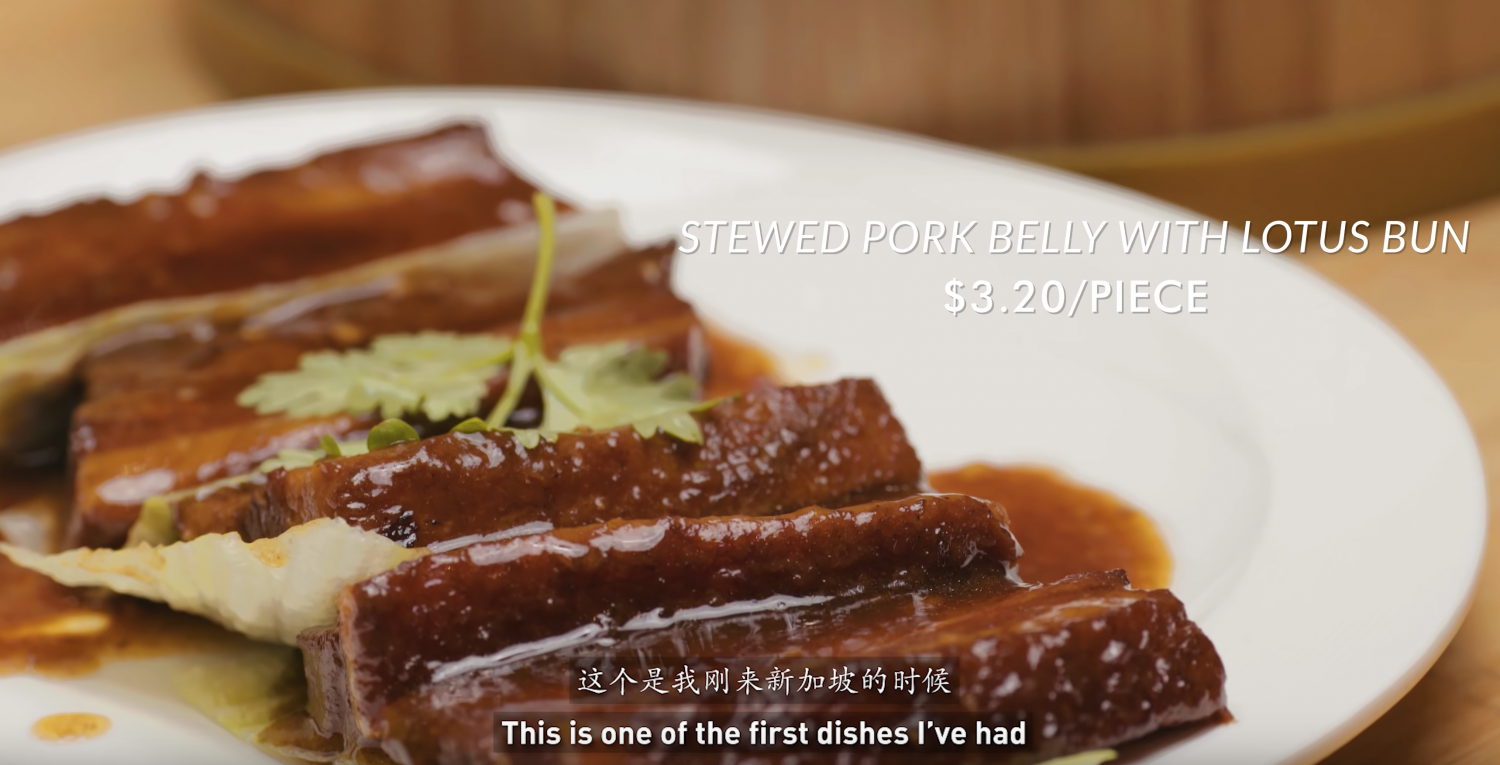 One of the first dishes that Dee Kosh has ever had after coming to Singapore from Cebu, the Kong Bah Pau, which consists of a piece of stewed pork belly inserted between a lotus bun. The meat is soft and tender, and the fats melt as if it was the tofu from the previous dish.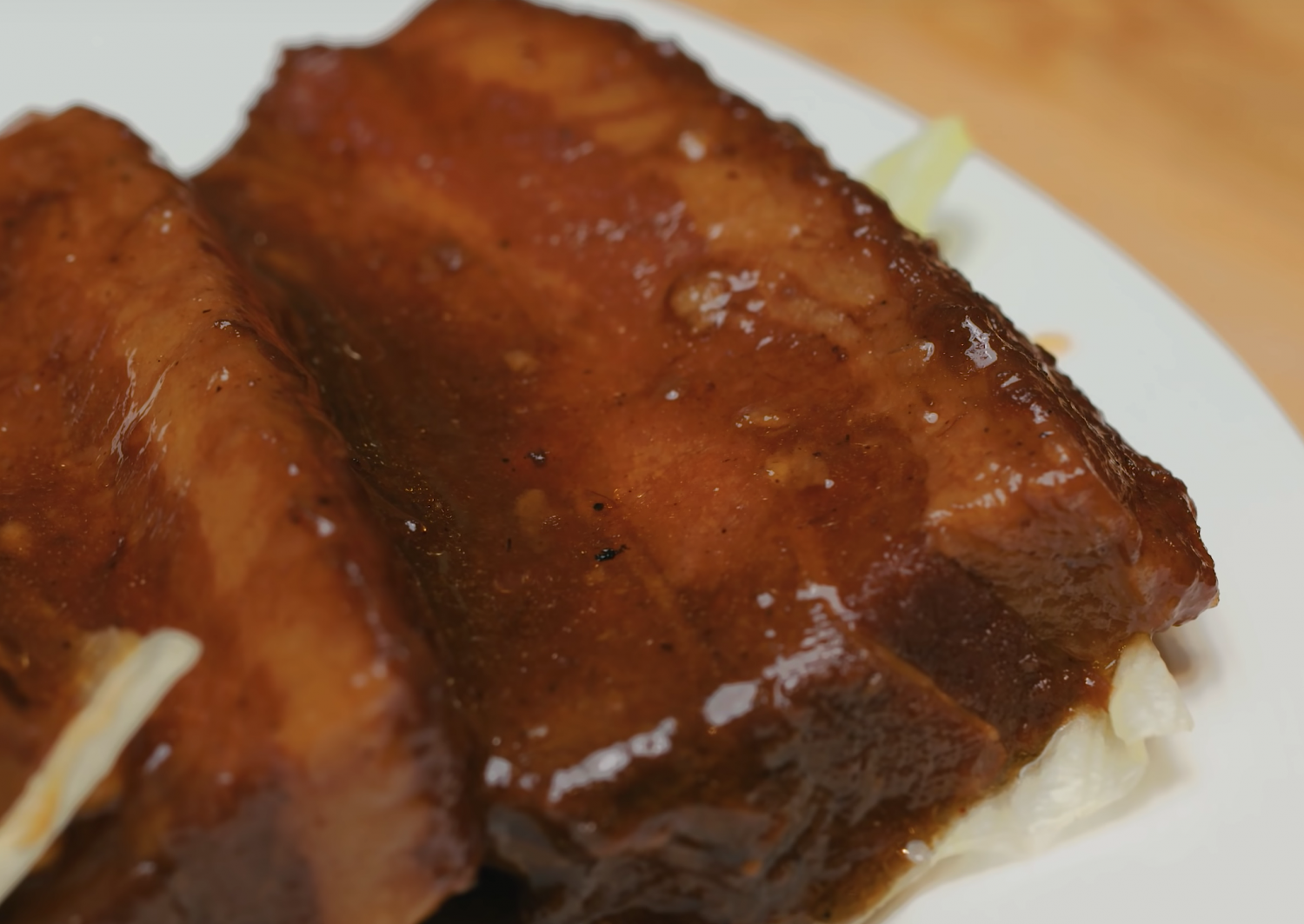 Next up, an uncommon dish nowadays, Stewed Mee Tai Mak with Salted Fish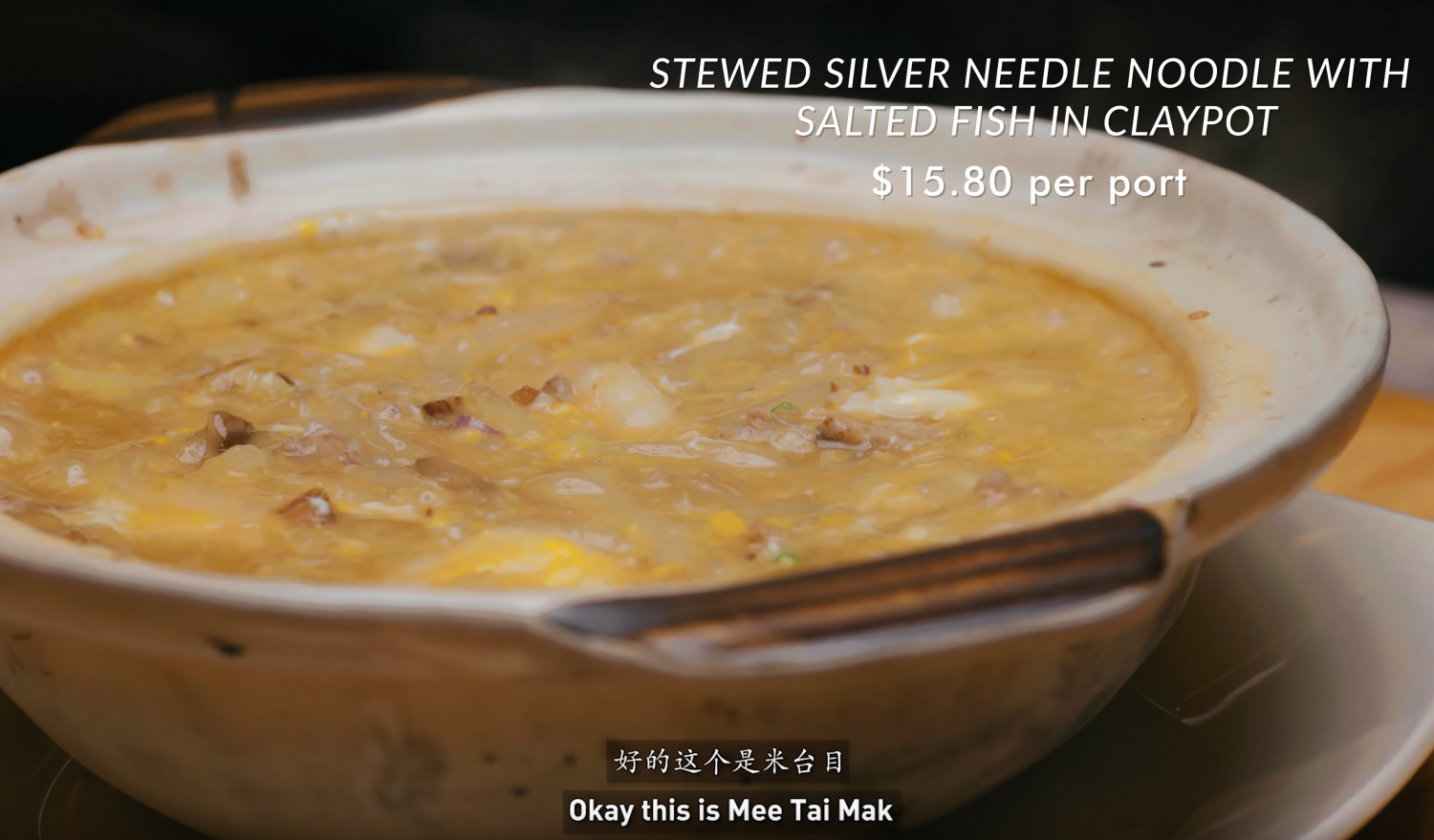 This dish, contains meat, prawn, egg and adding a dash of lime accentuates the freshness of the ingredients in the dish, and instead of putting it in words…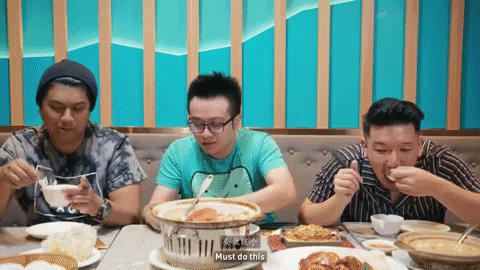 It achieves not only another Bankai, but achieves the impossible.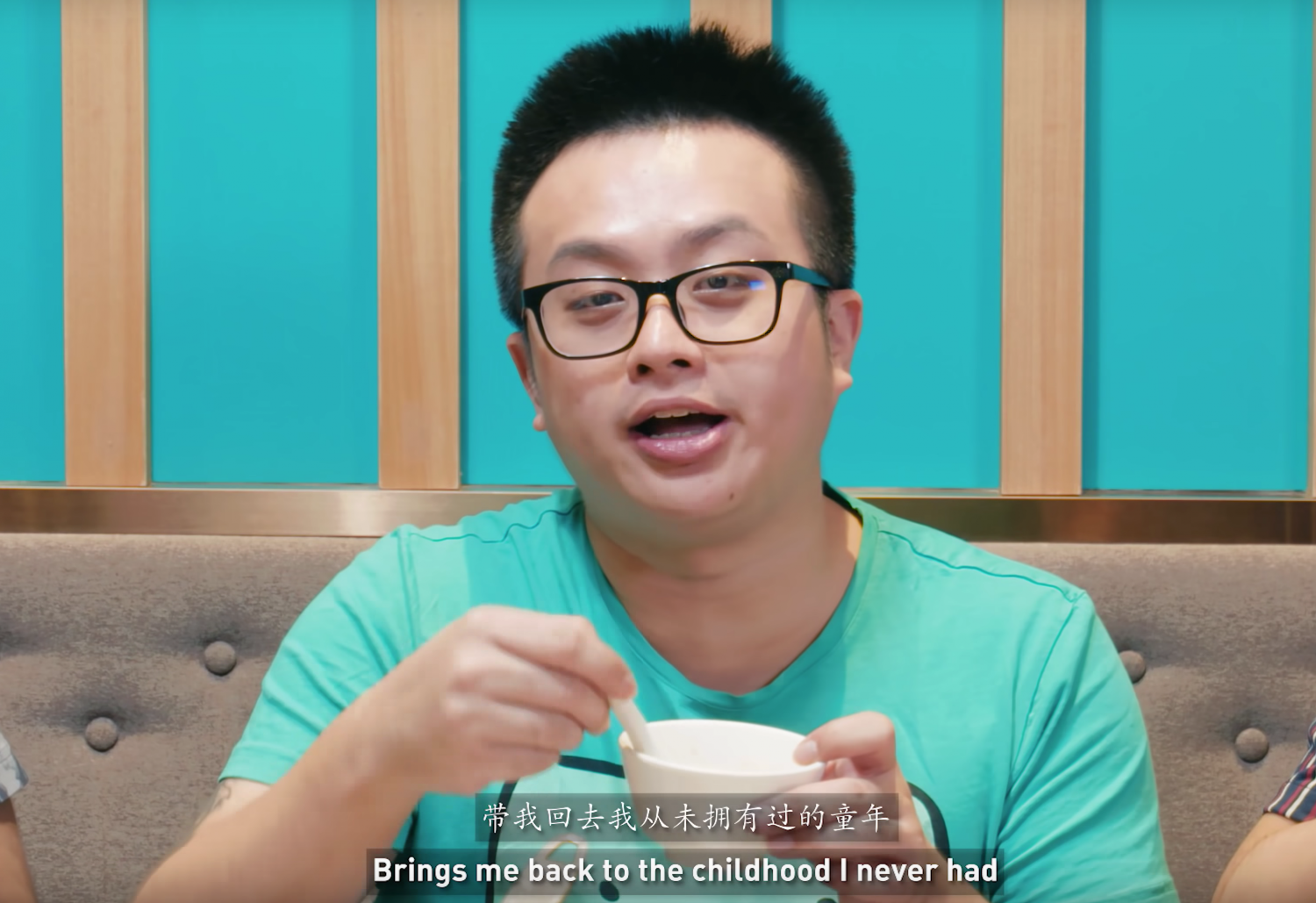 And last but not least…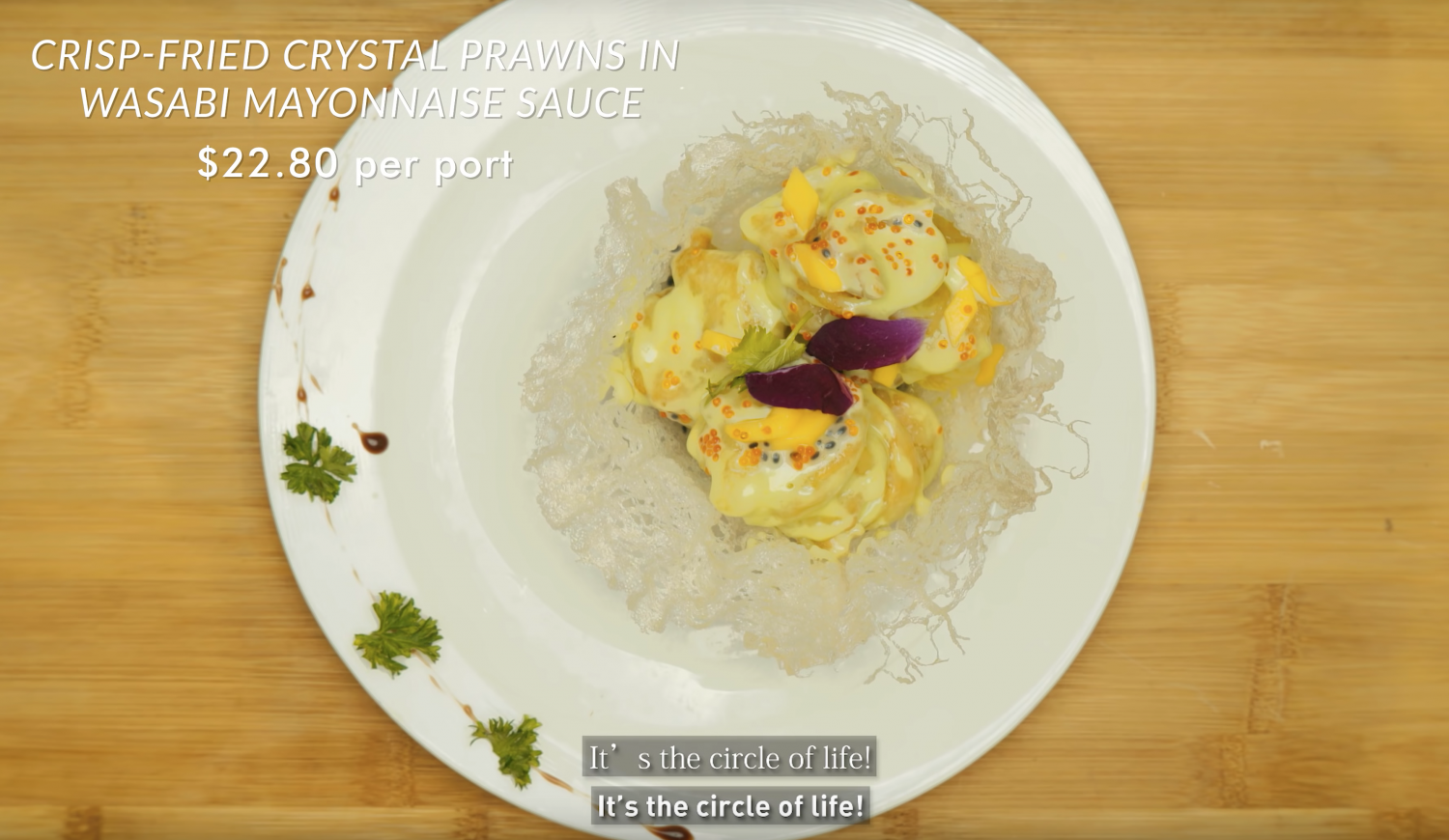 Fried Crystal Prawns with Wasabi Mayonnaise Sauce. The prawns are fried to perfection, and are fresh. The sauce gives the prawn a creaminess that is topped off with a tinge of wasabi, bringing out the freshness of the prawns. Though it's technically not a classic dish, but it definitely deserves a mention here.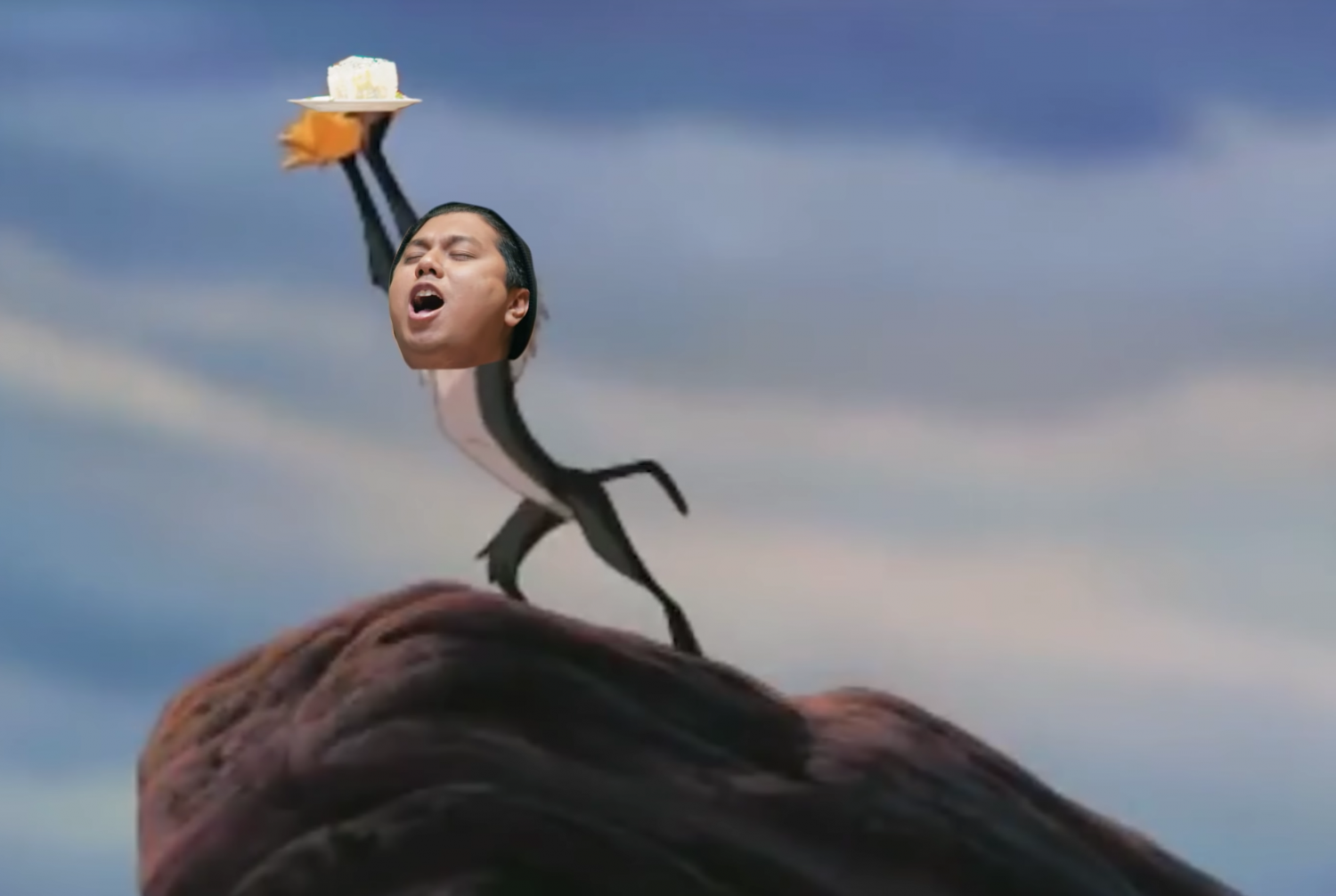 And needless to say, Paradise Classic is rated 3 stars and it is Food-King Good!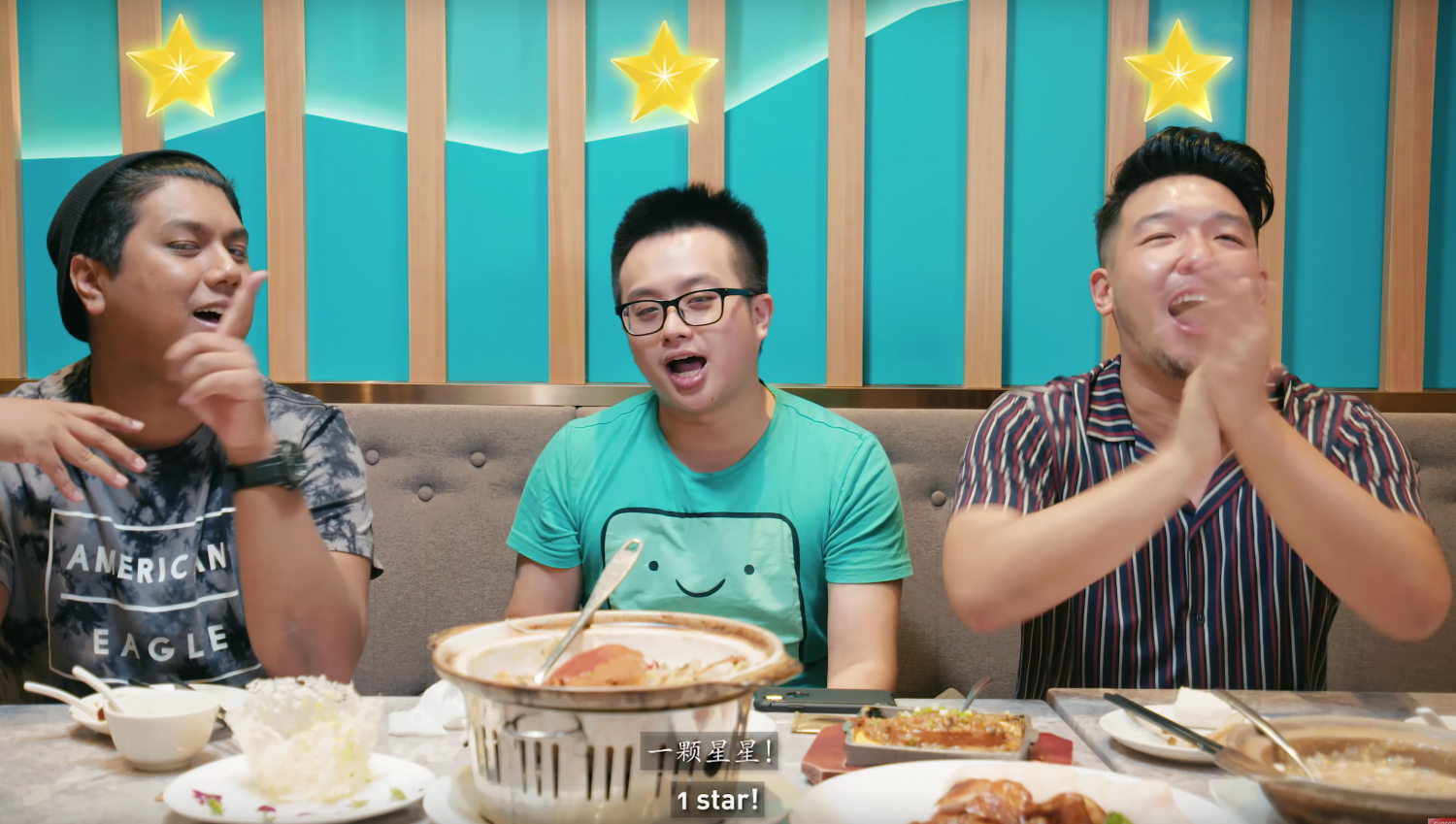 Next up, we visit the tried and tested Yong Tao Hu or Yong Tau Fu, or whichever spelling that you prefer.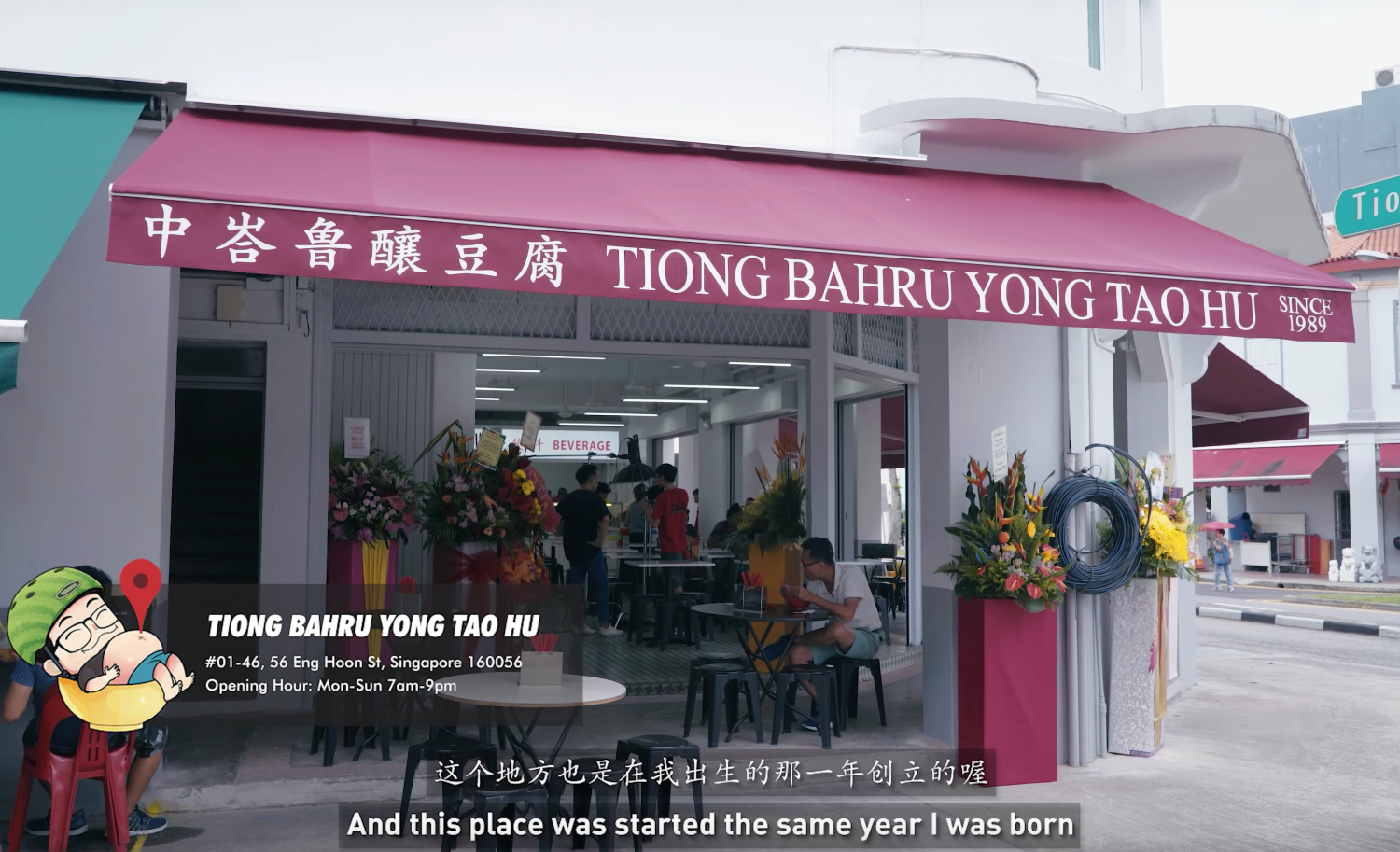 Tiong Bahru Yong Tao Hu
56 Eng Hoon Street, #01-46
Singapore 160056
Situated in the central area of Tiong Bahru, Tiong Bahru Yong Tao Hu (TBYTH) is as old as Aiken, but while 29 years isn't long when you compare it to establishments that are over 50 years old, it is definitely old enough to give us nostalgia.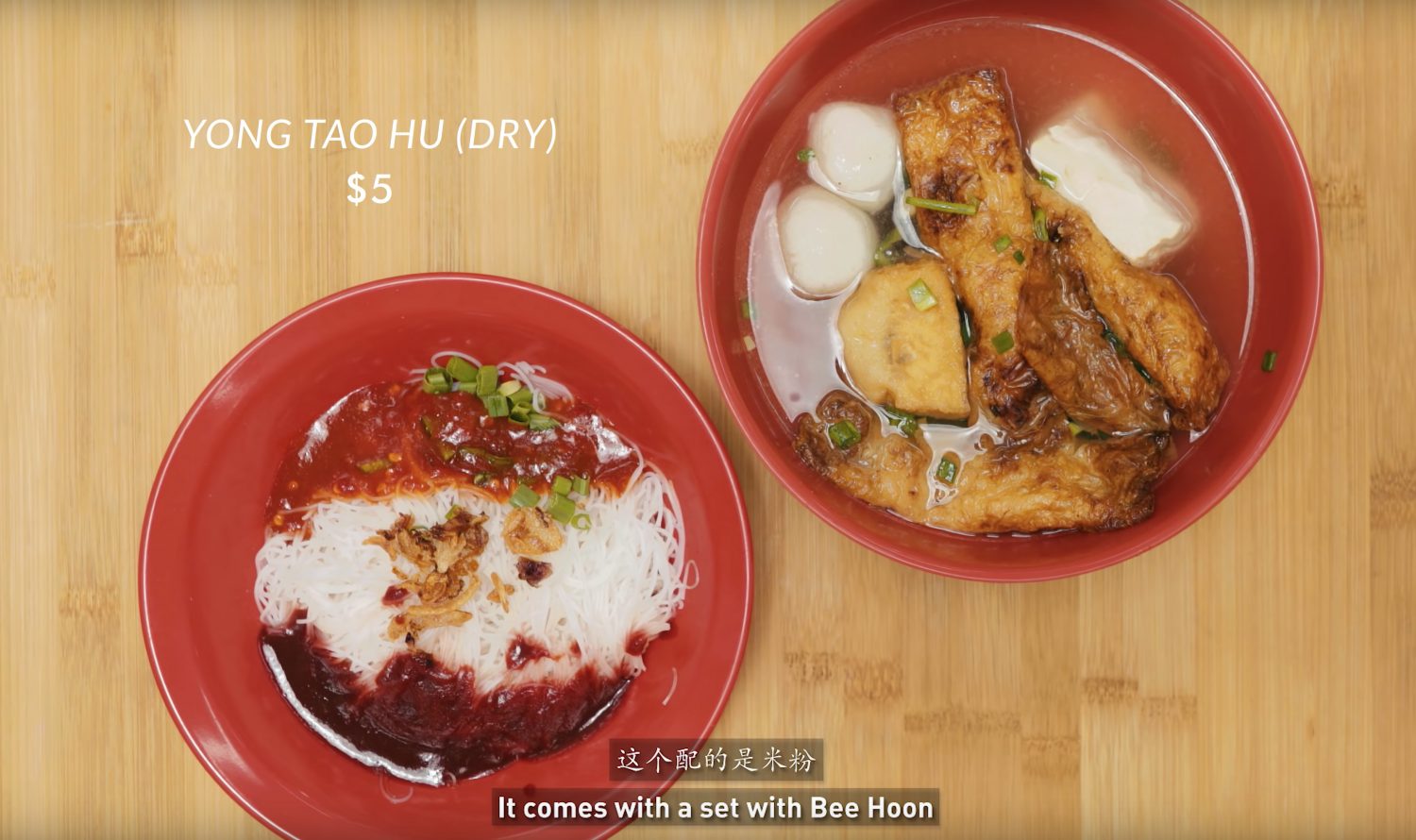 Different from most Yong Tao Hu stalls out there where you can pick your choice of ingredients, TBYTH provides their food in sets. For our review, we chose to go with the Dry Beehoon set which comes in sweet sauce, fishballs, tofu, etc, the usual offerings.
What's the most noteworthy about TBYTH is their beehoon with their sweet sauce. As the soup and ingredients of the Yong Tao Hu tend to be on the savoury side, the sweet sauce does an excellent job in balancing the flavours, providing an additional dimension to the taste. But this is up for contention as some of you might prefer it to be savoury.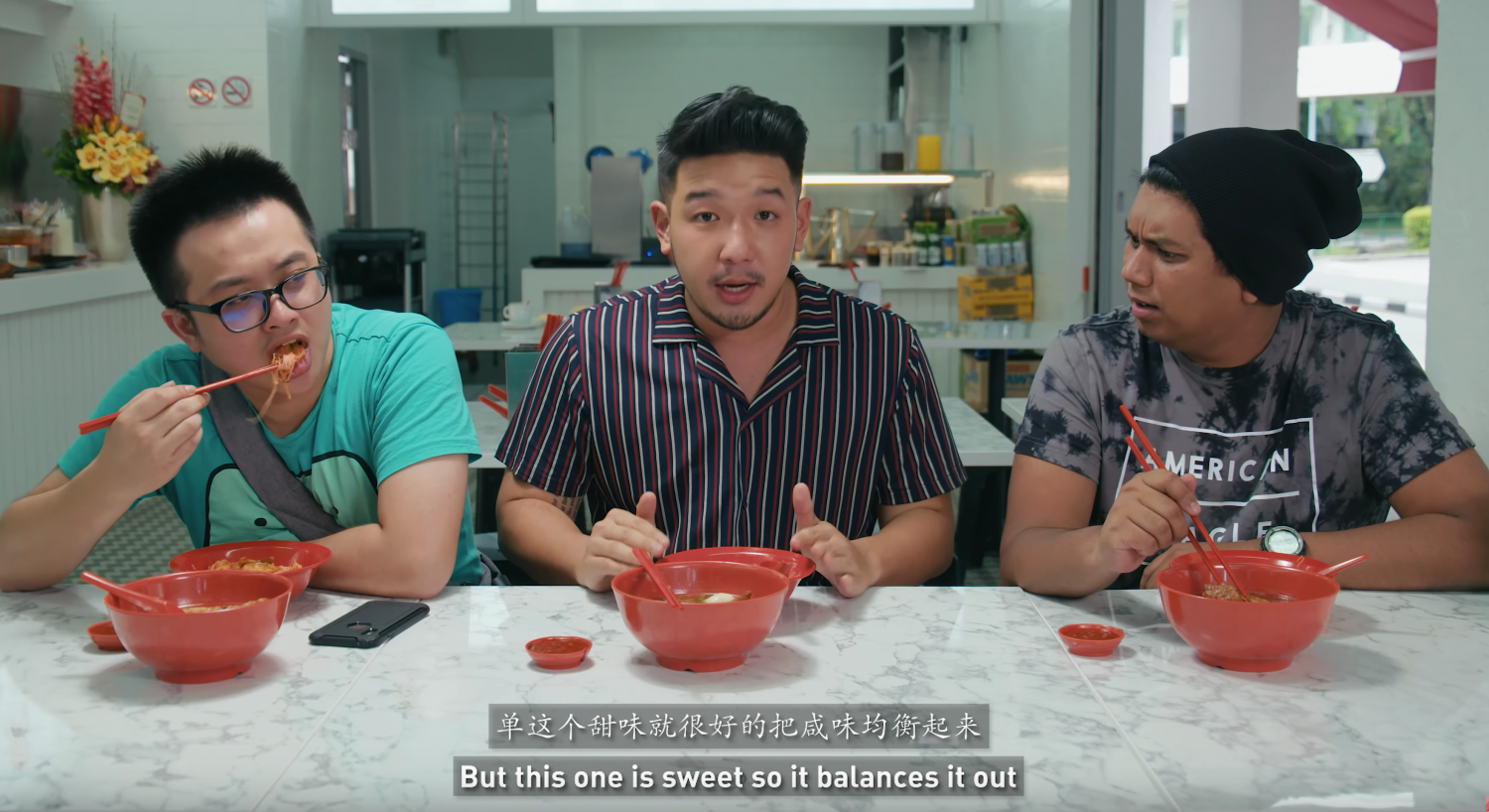 However, the savoury soup is definitely not anywhere close to being salty. At least not as salty as Aiken.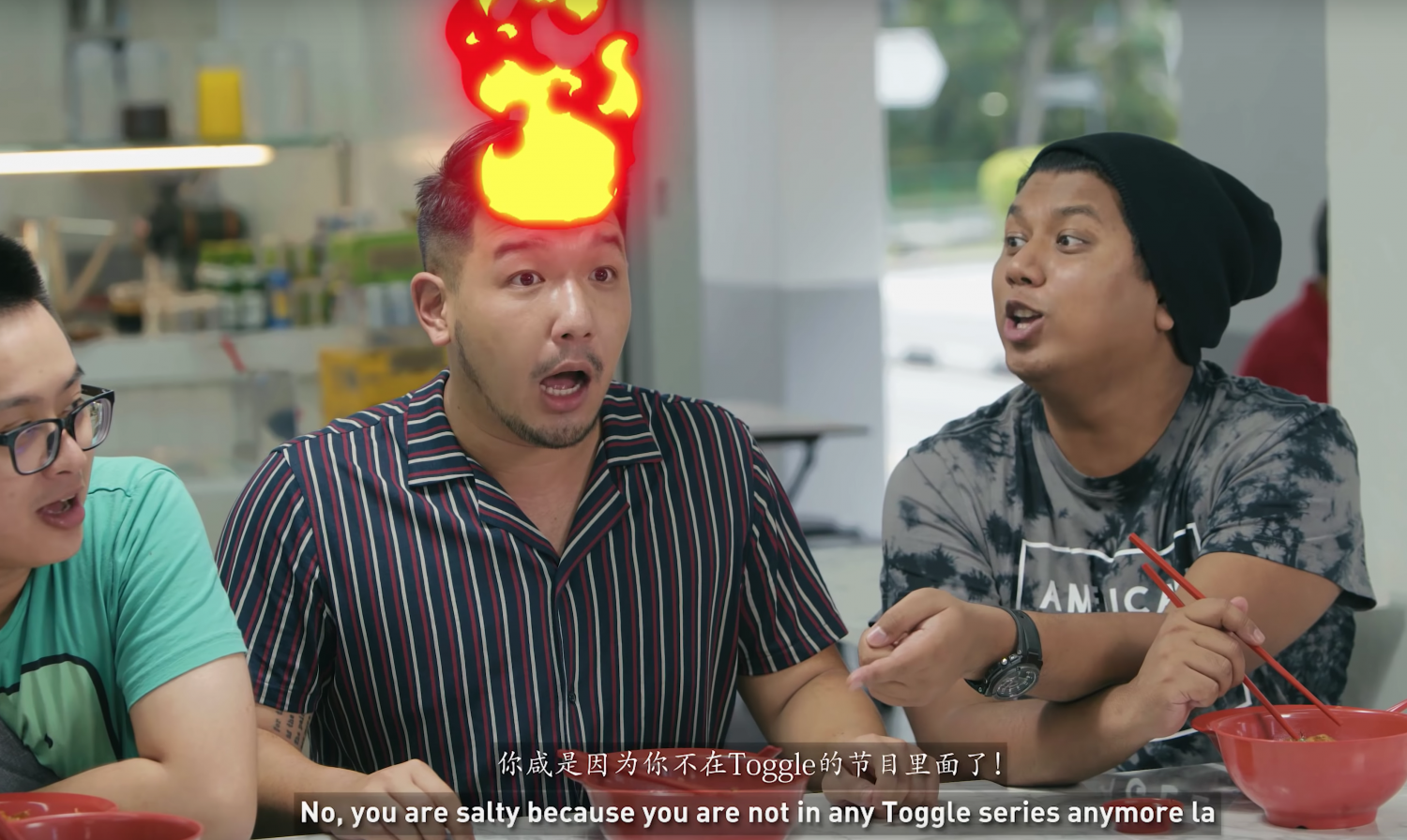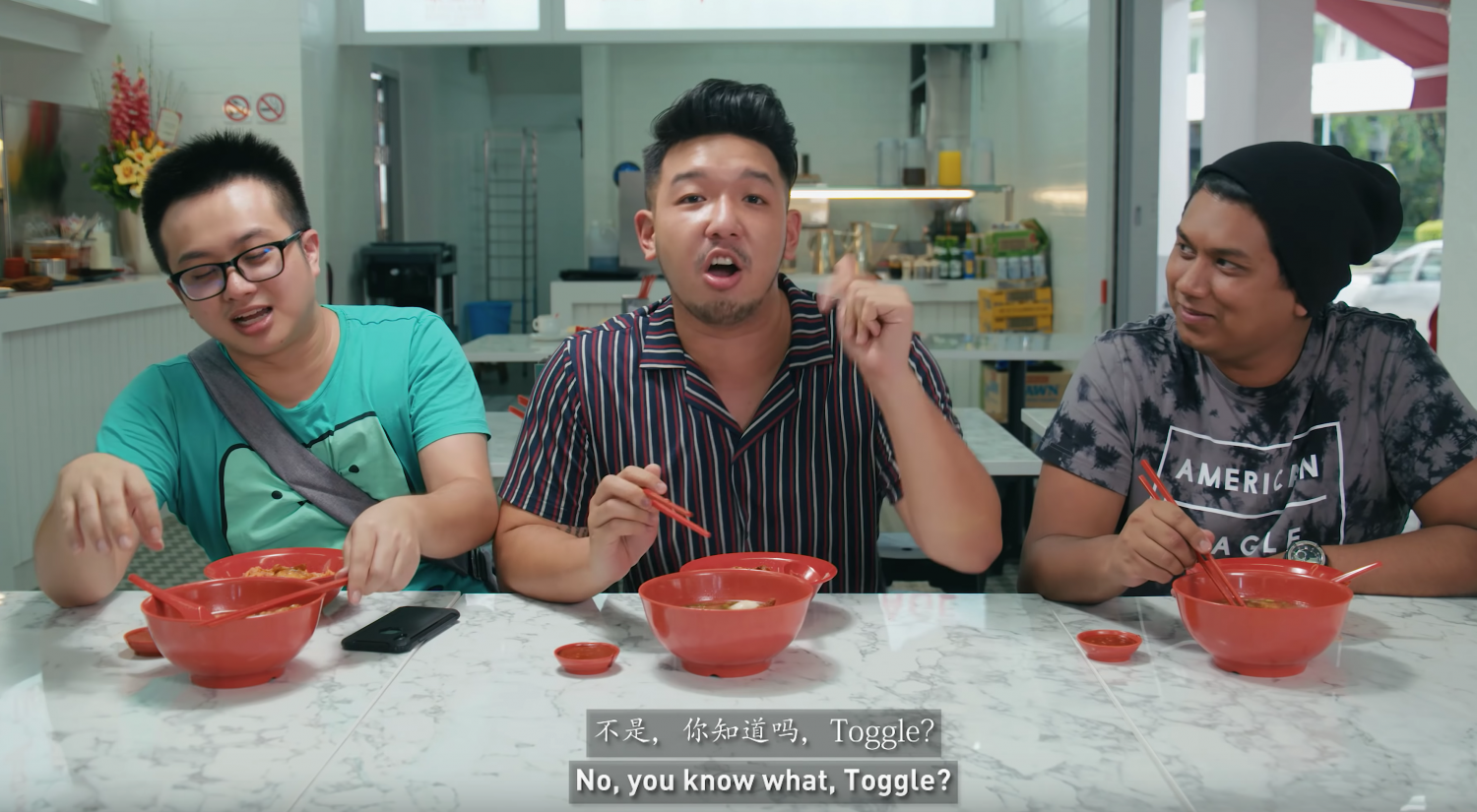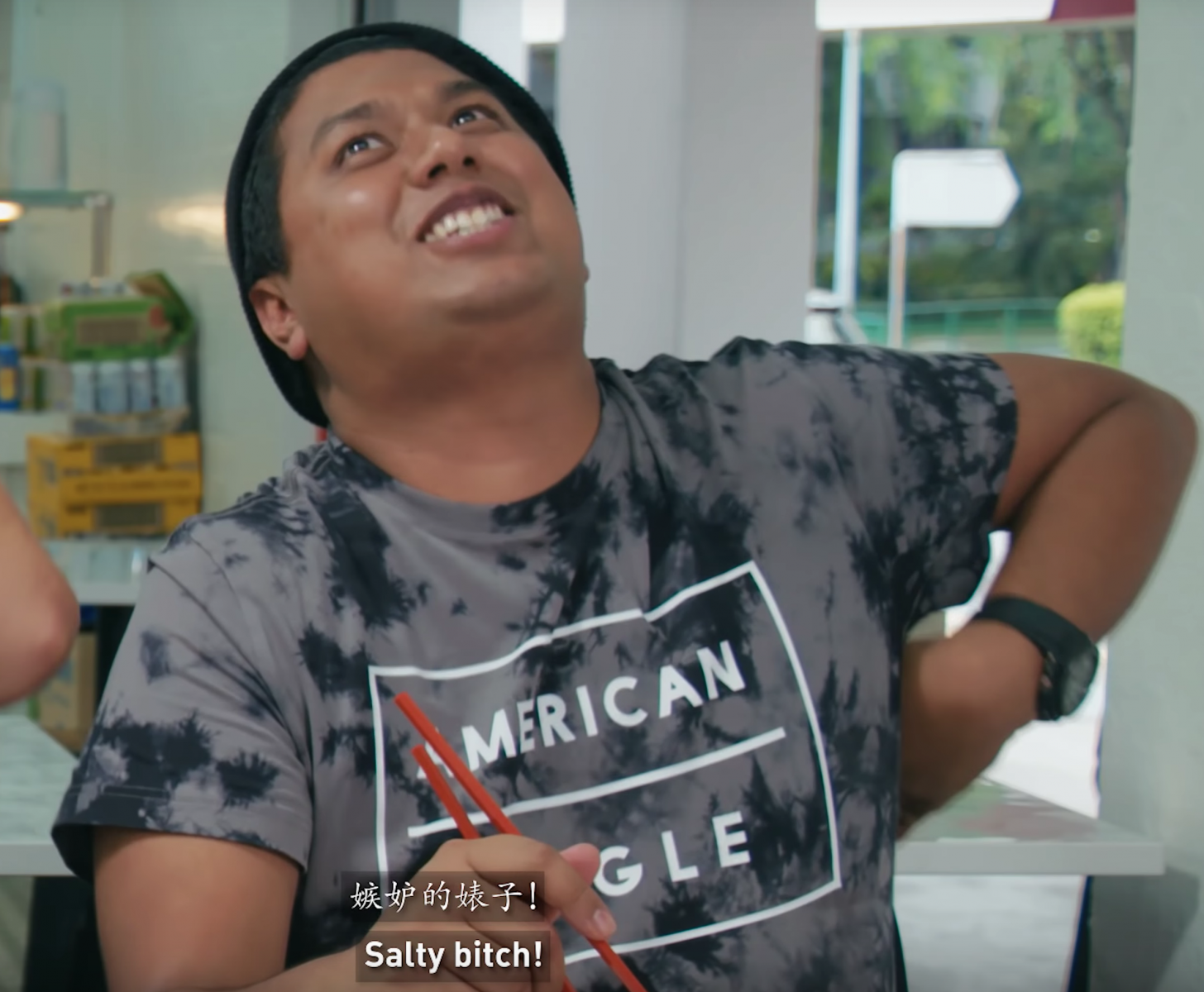 Well, putting aside Aiken's grievances with Toggle, Tiong Bahru Yong Tao Hu receives a well-deserved 3 stars!
And it's Hu-King Good!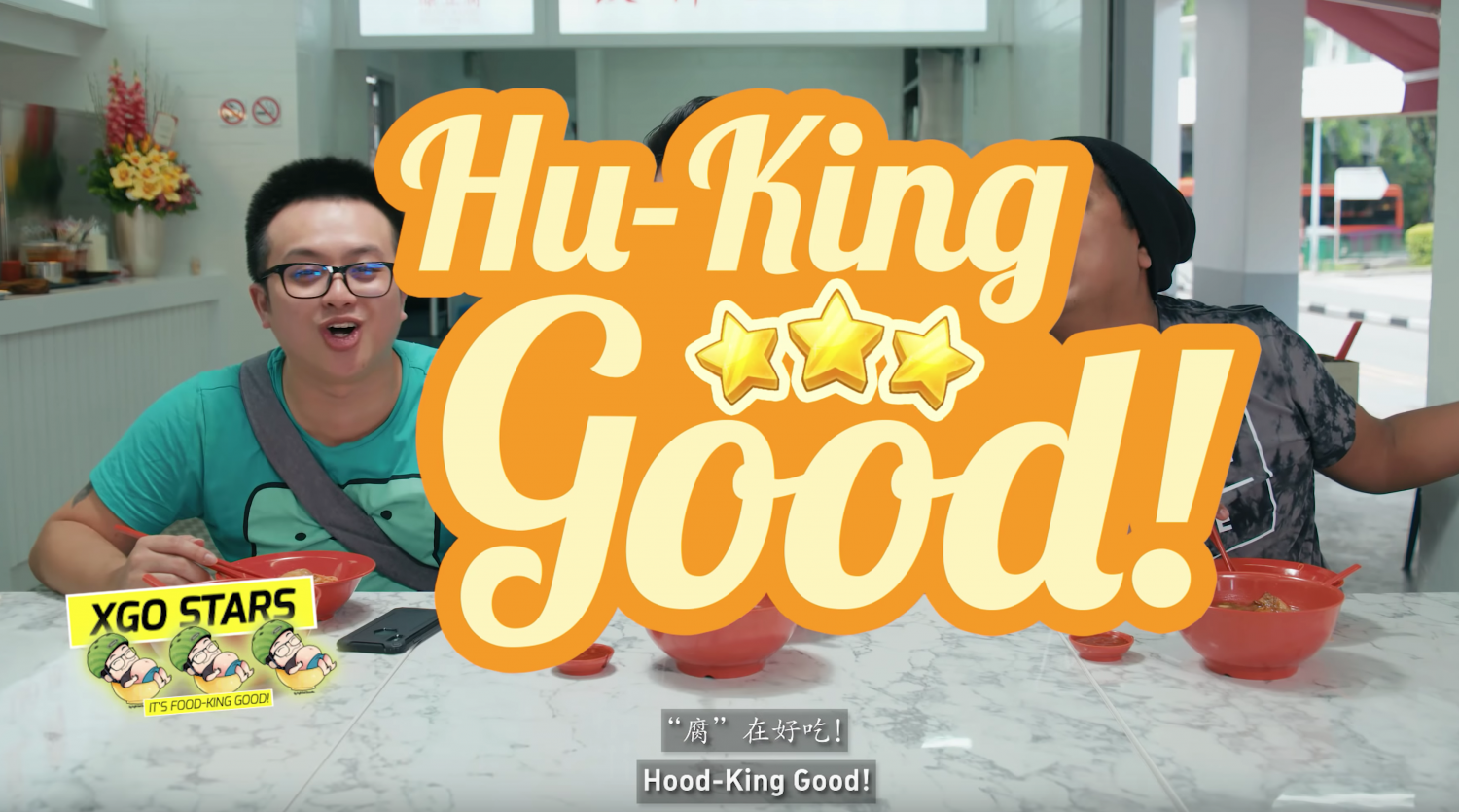 Next up, voted as Ryan's favourite place of the episode, Dong Po Colonial Cafe.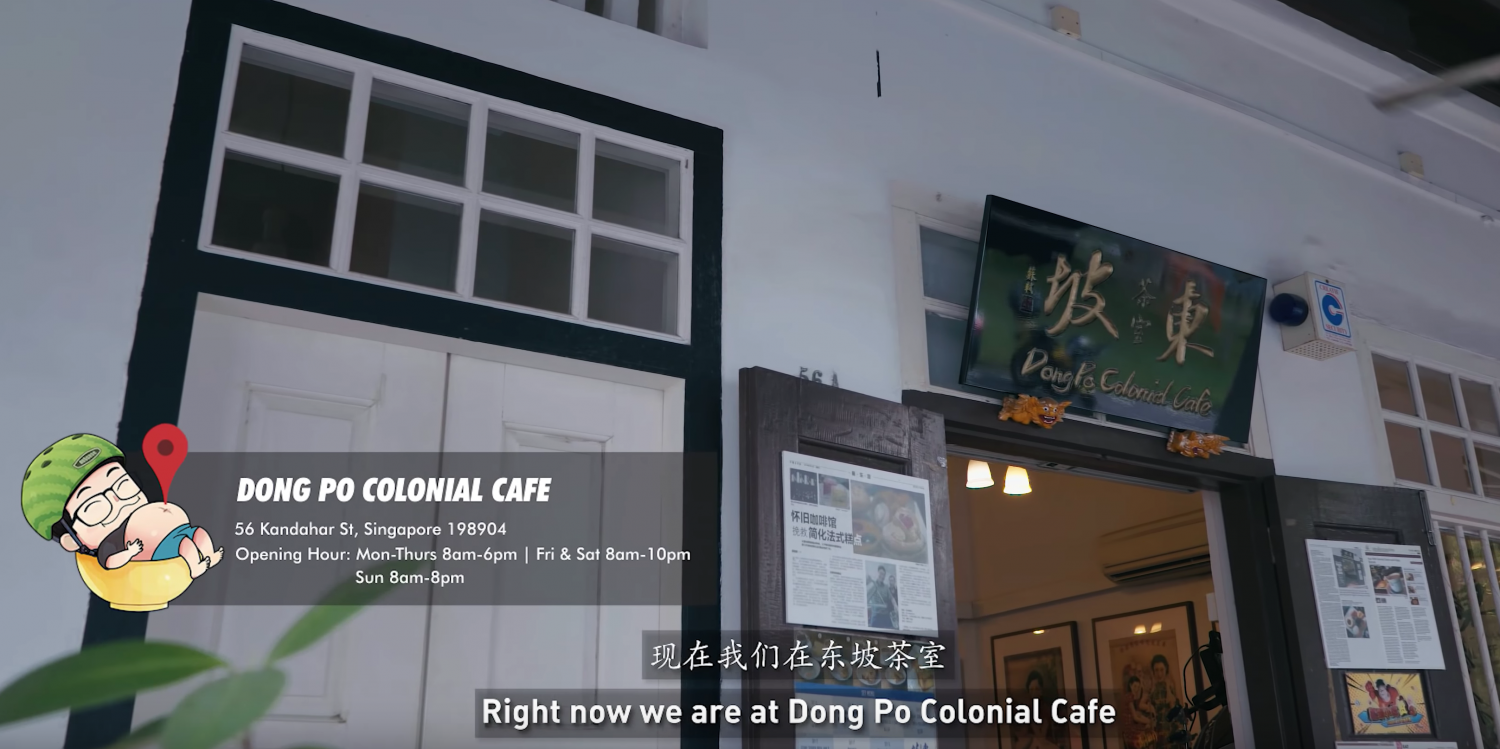 Dong Po Colonial Cafe
56 Kandahar Street
Singapore 198904
Tucked away at a little corner of Kandahar Street, Dong Po retains its look from Singapore's colonial days, and has its decor fit its theme. Stepping into the cafe is akin to stepping back into Singapore's 60s.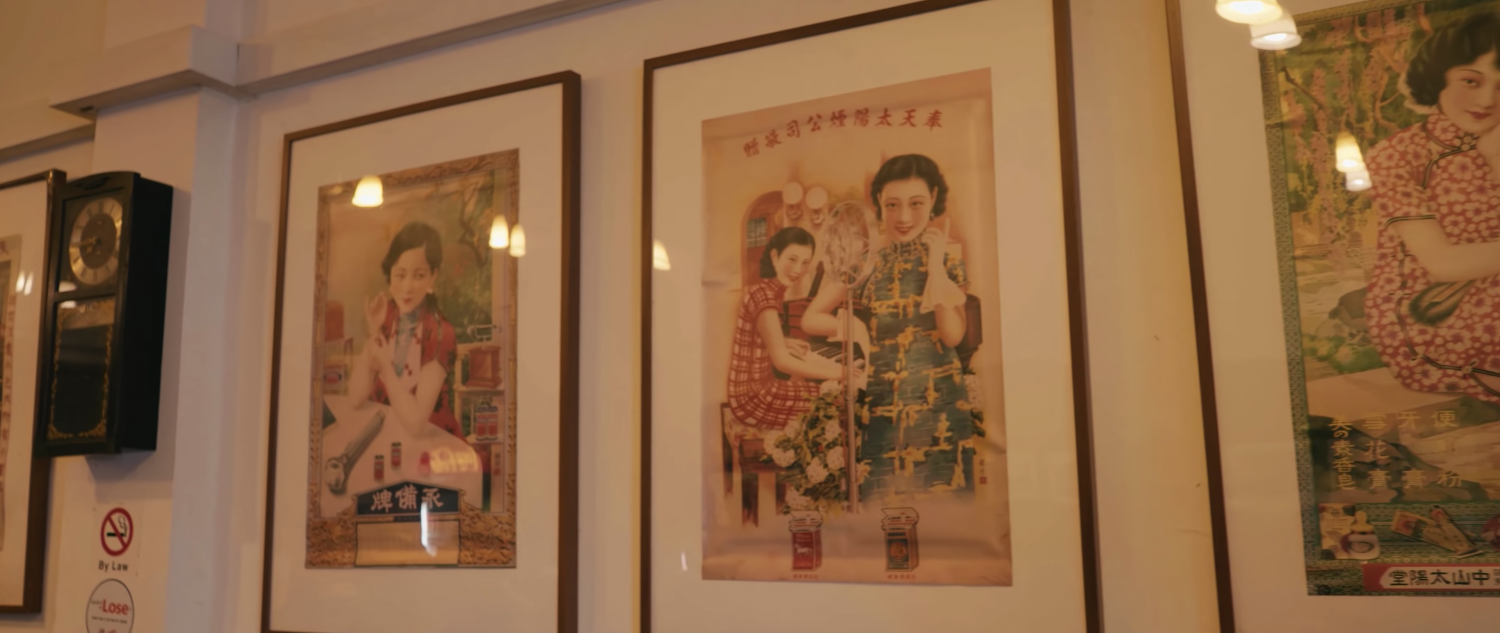 Dong Po Colonial Cafe offers a variety of breakfast items and desserts, allowing you to readily pop by for a cup of Nanyang-style coffee along with true blue Singaporean pastries.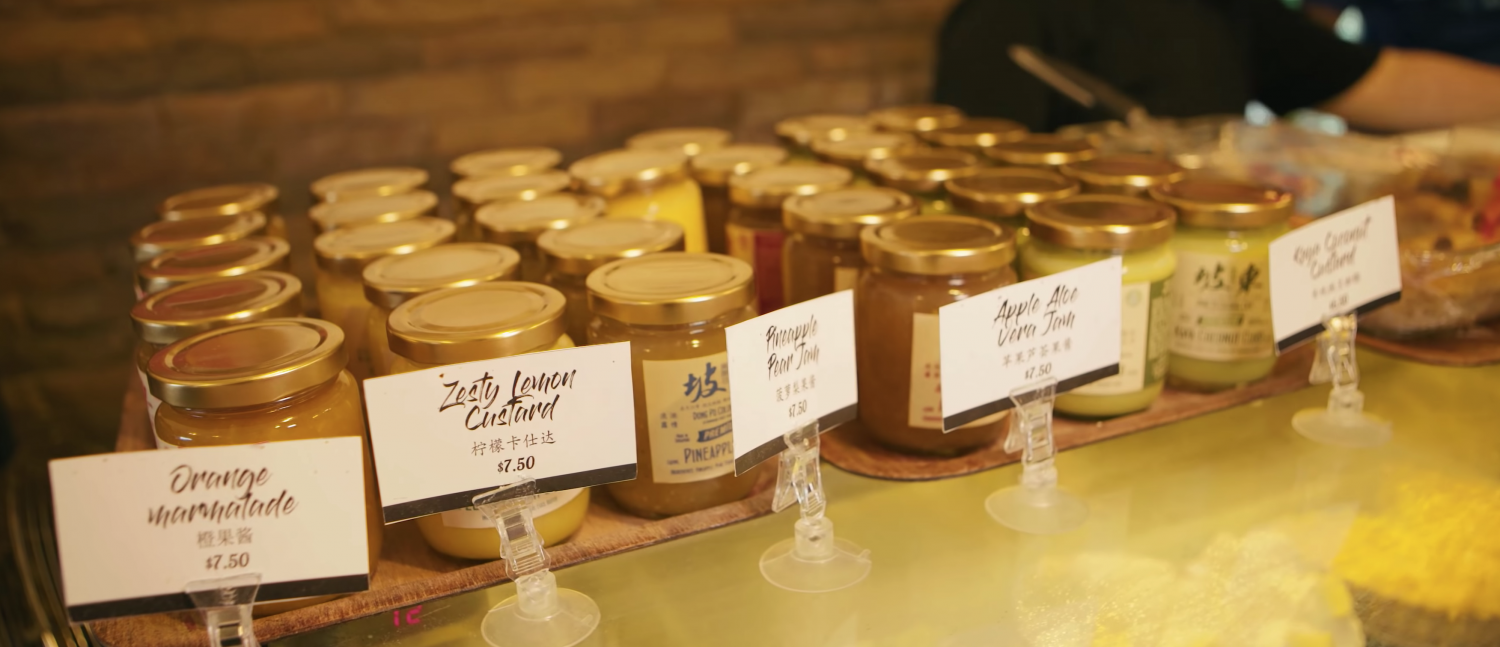 A point to note, is that they also make their own jams and kaya which you can purchase off the shelf.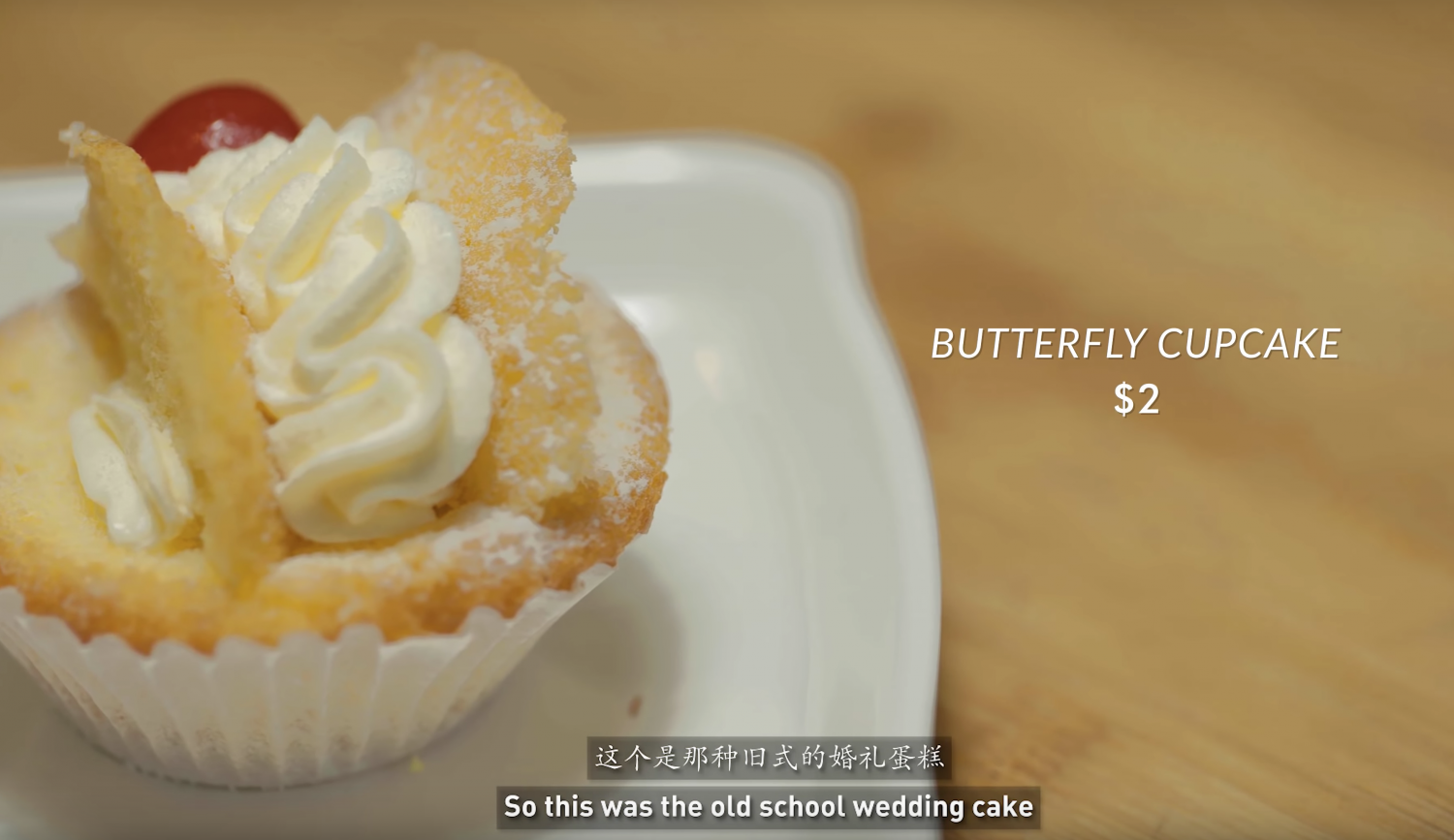 First up, the Butterfly Cupcake which actually sells at only $2. This cake is actually very uncommon nowadays, and used to be part of the bridal gifts during Chinese weddings in the past. For $2, you would expect the cupcake to taste very dry and floury, but on the contrary, the cupcake tastes just like a good cupcake you can find elsewhere, and it's very buttery, resulting in a very fragrant and palatable taste which will go well with your coffee.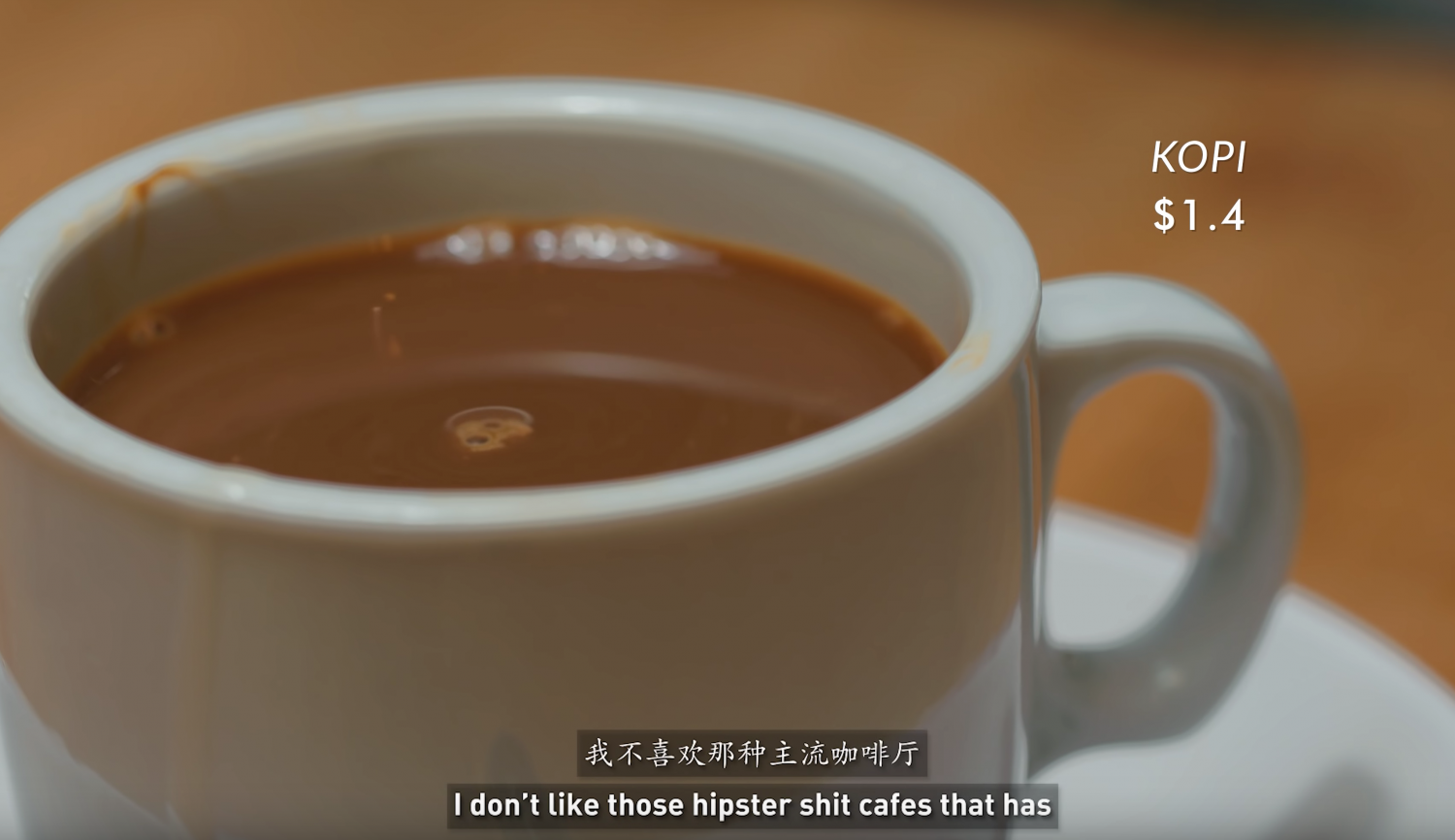 And of course, the coffee. Dong Po does not serve any "hipster" coffees, which is the way Ryan likes it. The coffee is fragrant, and has the right touch of bitterness that will go well with all the sweet pastries that you'll be having.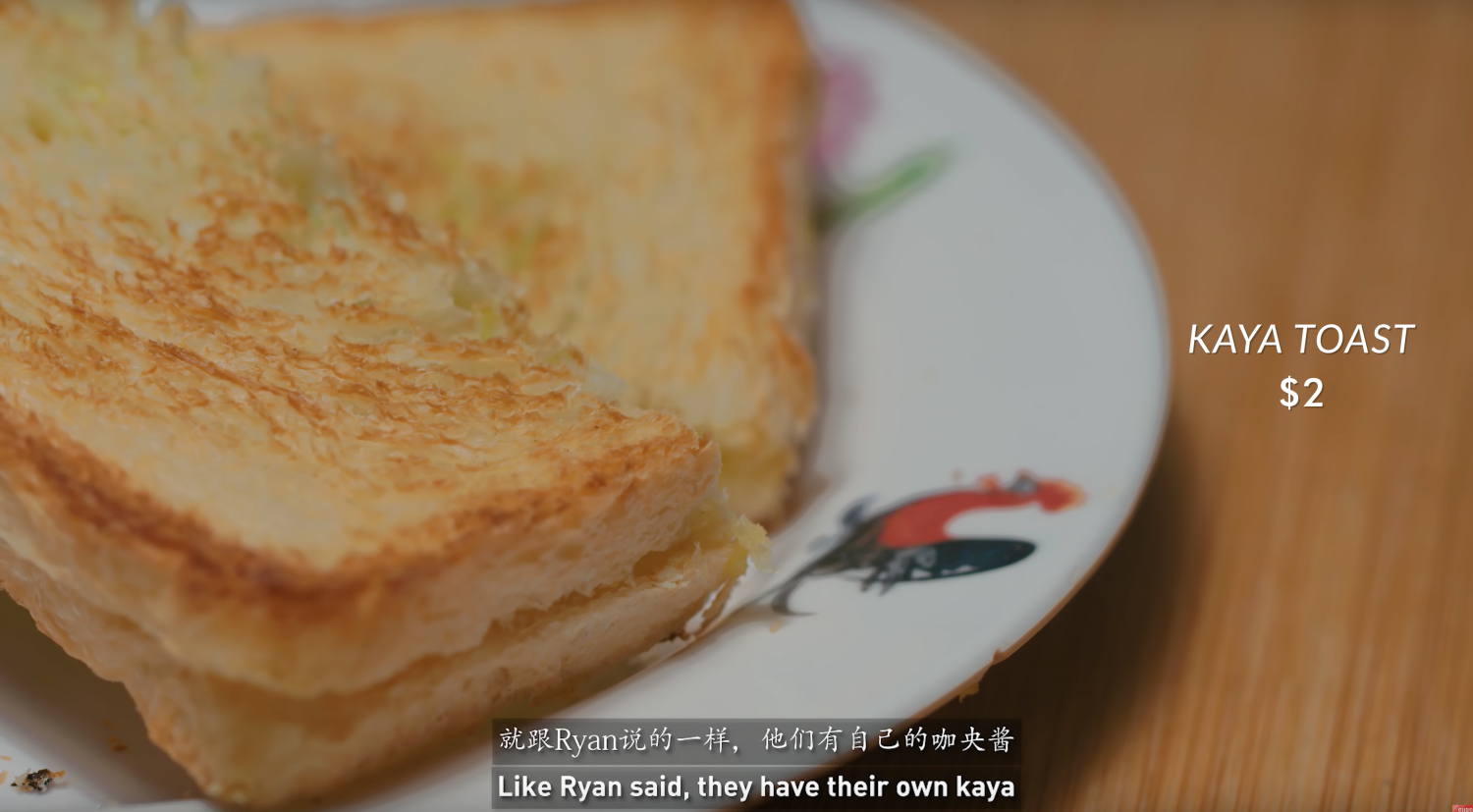 And of course, their kaya toast where their bread and kaya are both self-made. Using their own kaya, the kaya toast has a fragrant and slightly sweet taste that is not overbearing and does not taste artificial. While it can be said that you can never go wrong with kaya toast, Dong Po's kaya toast will definitely give you a punch of nostalgia, reminding you of the times when kaya are homemade and not mass produced through machinery.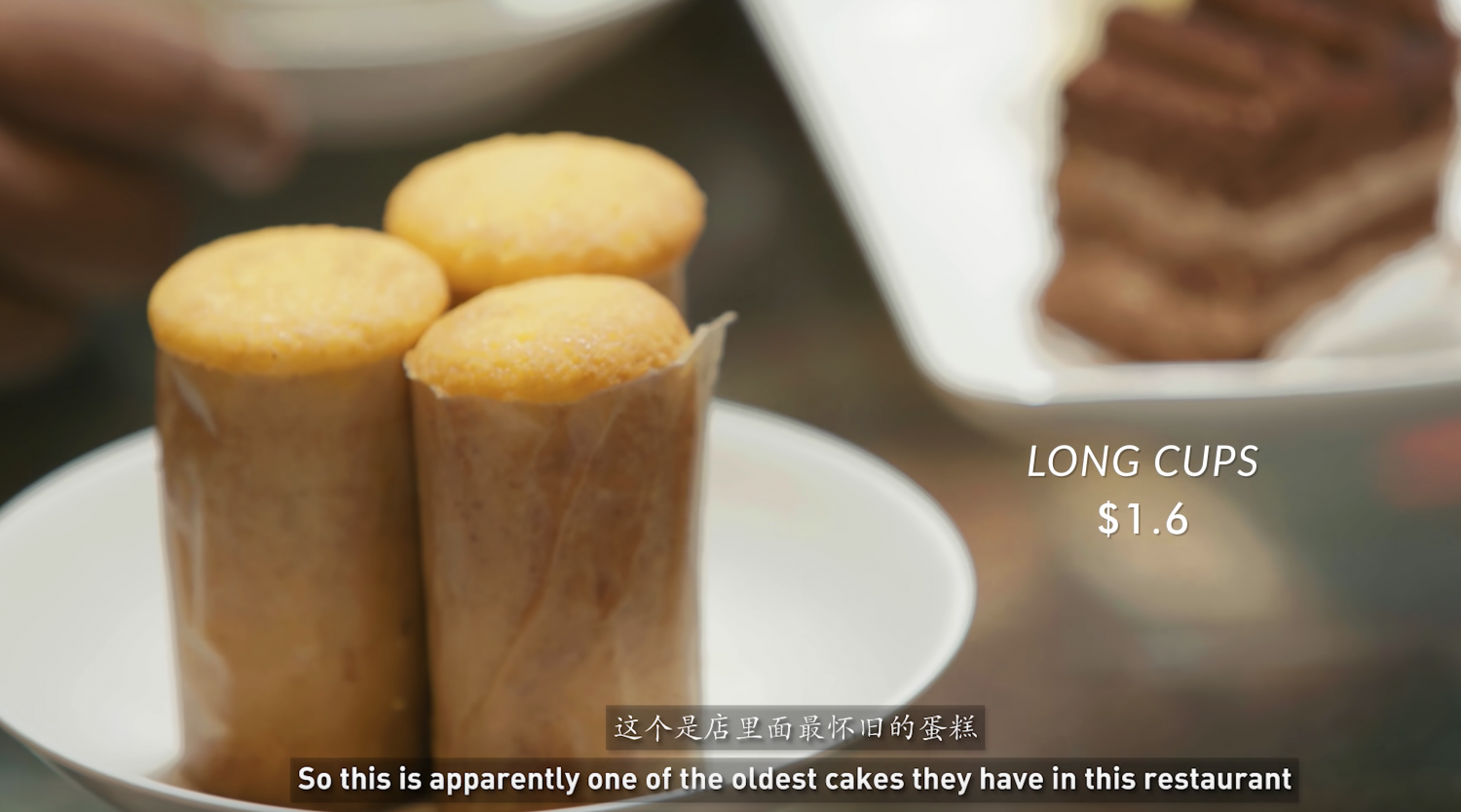 And then we have the Long Cups, which are essentially long cupcakes. But what's special about this is that other than how it is baked, the long cups are actually meant to be dipped into the coffee. The long cup, on its own, tastes slightly sweeter, but when dipped into a cup of coffee just like how it should be eaten, the coffee provides the long cup with a creamy yet bitter note, balancing the sweetness and bringing about the fragrance of the butter.
With its theme and truly authentic Singaporean breakfast and cakes, Dong Po Colonial Cafe receives 3 stars, and it's one of our favourite cafes to visit now!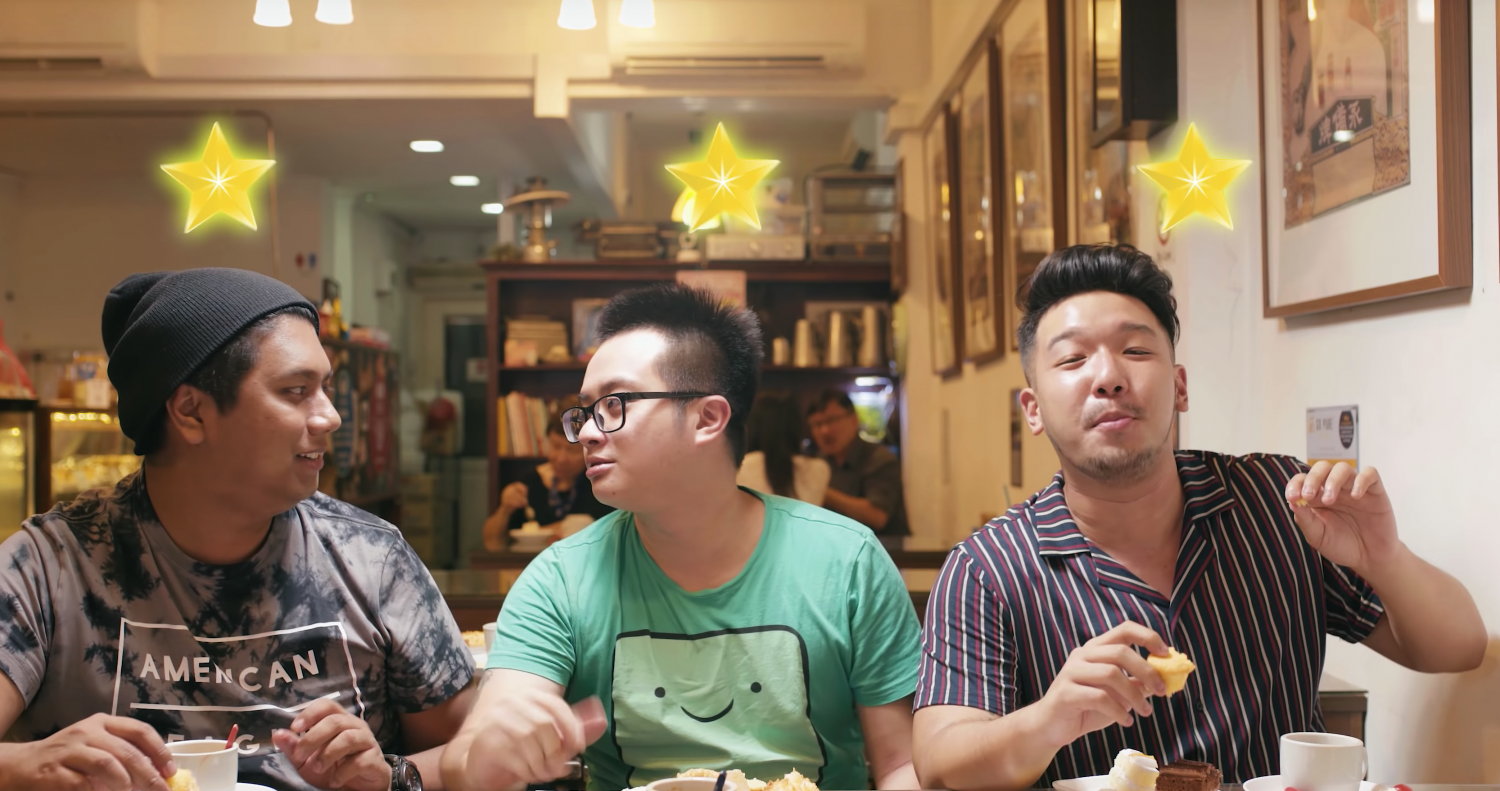 With that, we've come to the end of the summary, and this episode was by far one of the funniest episode that we have filmed. So go watch it if you haven't!