It's Fridayyyyy and welcome to our latest episode of Food King! And you've guessed it… we are going to bring you another hawker episode this week. But this time, it's not just about the hawker food that's good… It's the price. All for just $2! Yup you heard us right. We are going to channel our inner cheapskateness to bring you delicious food that cost only 2 bucks!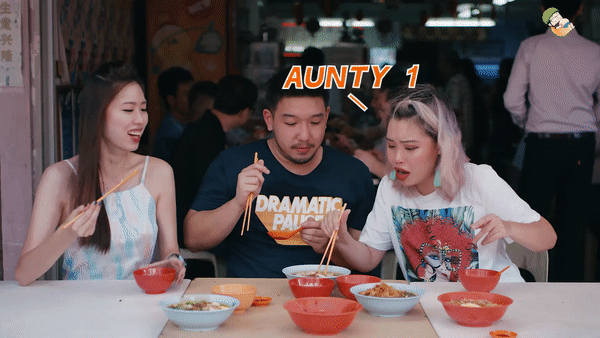 Houston, we got a problem… The boys are out of town. So what now? Well thank goodness there's Sylvia and Nina and they will stand in for this episode.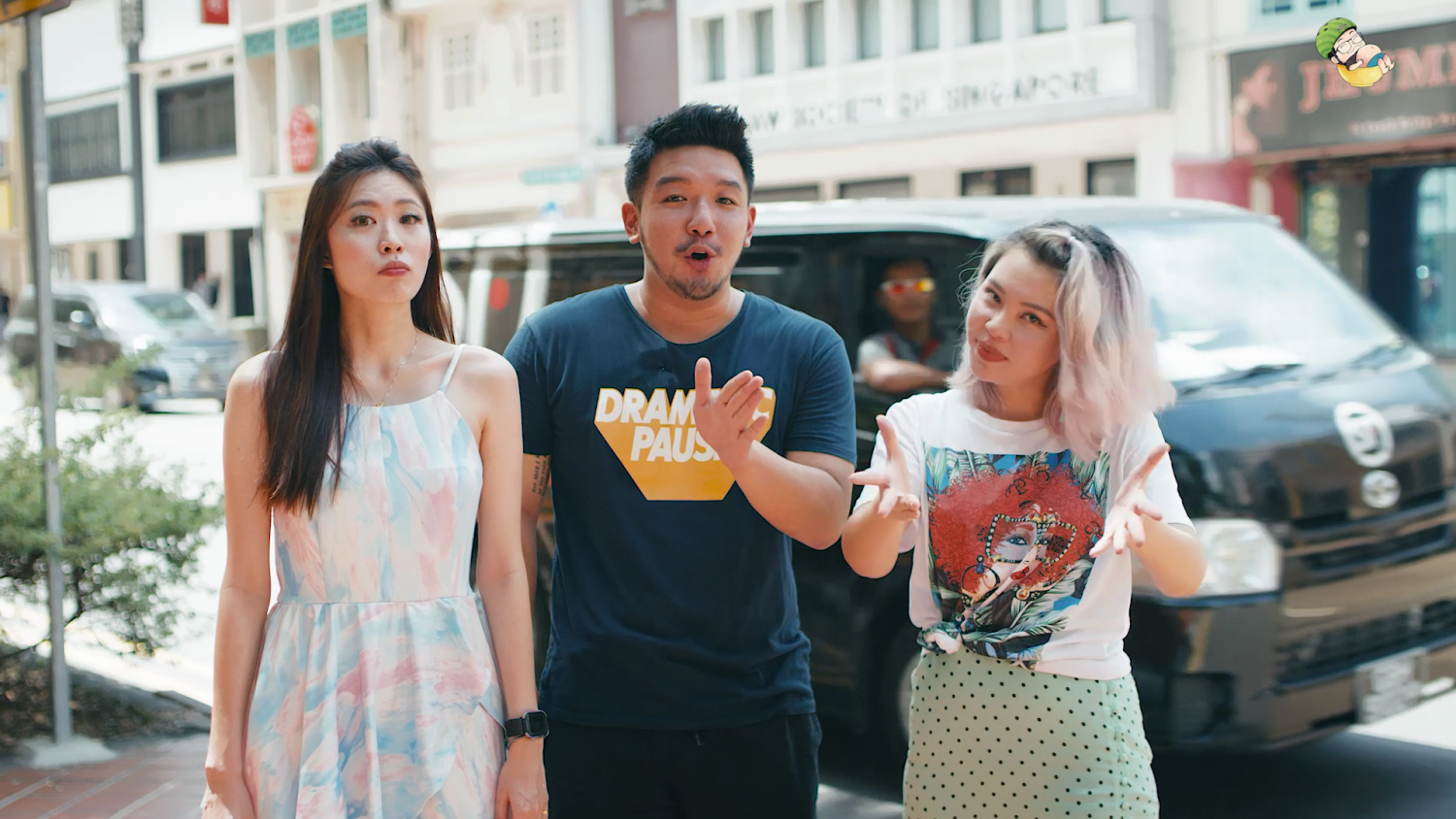 And rightly so. You see, here in NOC, both of them are the most cheapskate people ever. And we are sure they will be mind-blown after today. Let's get started shall we!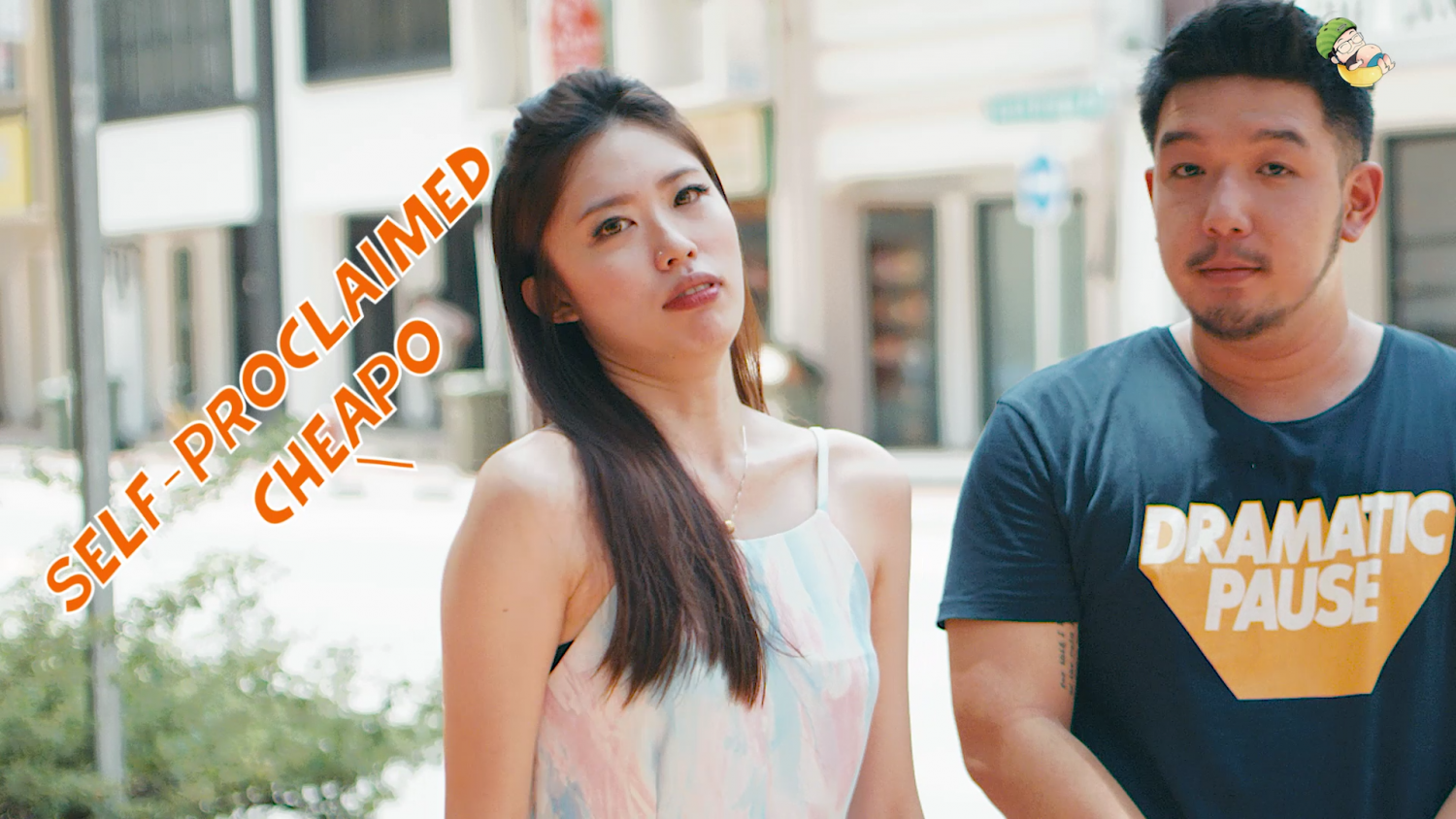 Right now we are here at Frenzlink Cafeteria, where friends are linked by cheap and good food! How cheap? Well, this Kopitiam is very well-known in the CBD area for their $2 noodles.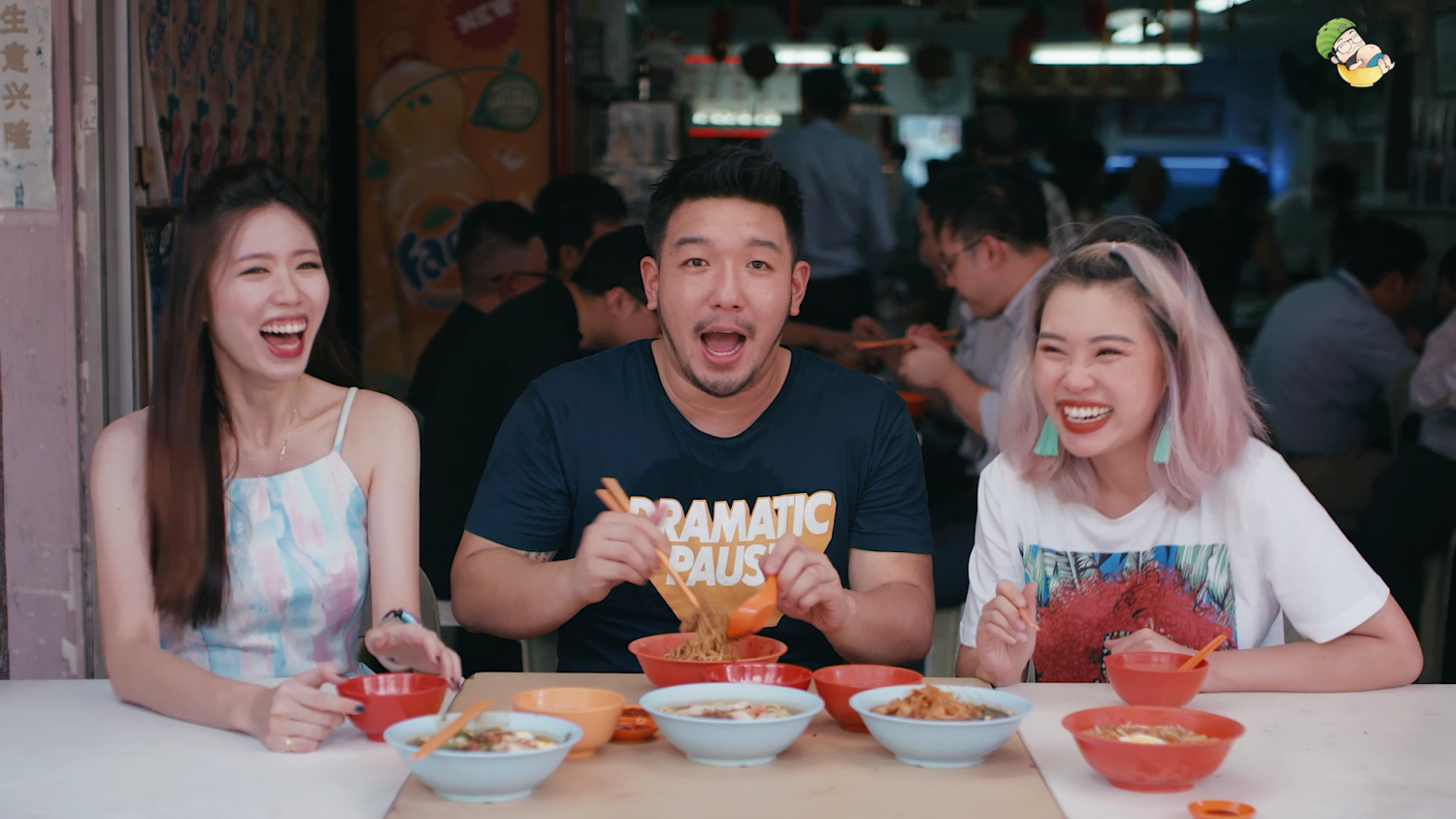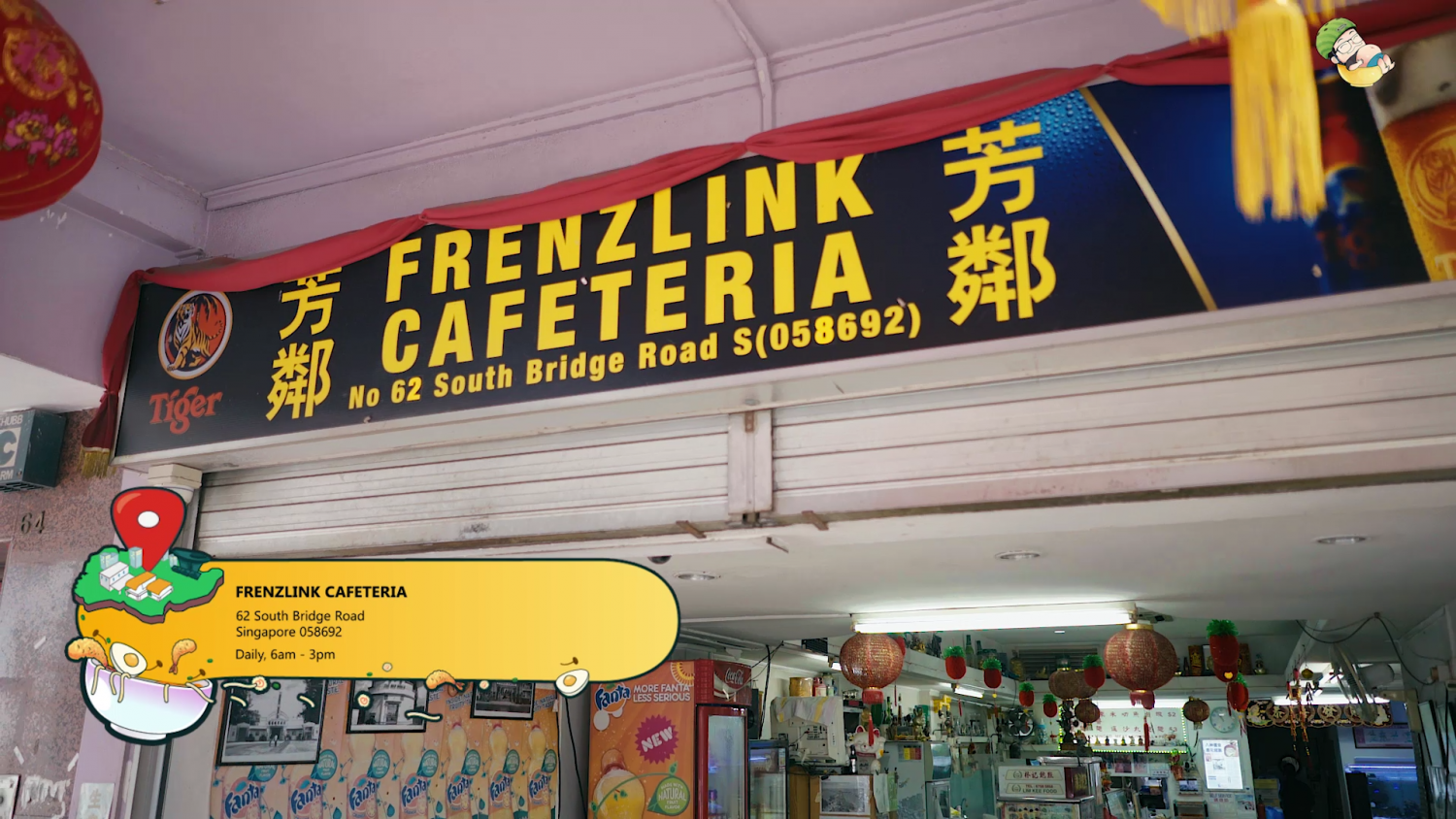 Located at South Bridge Road, this small eating house is constantly packed with students and office workers looking to get a filling meal with just $2.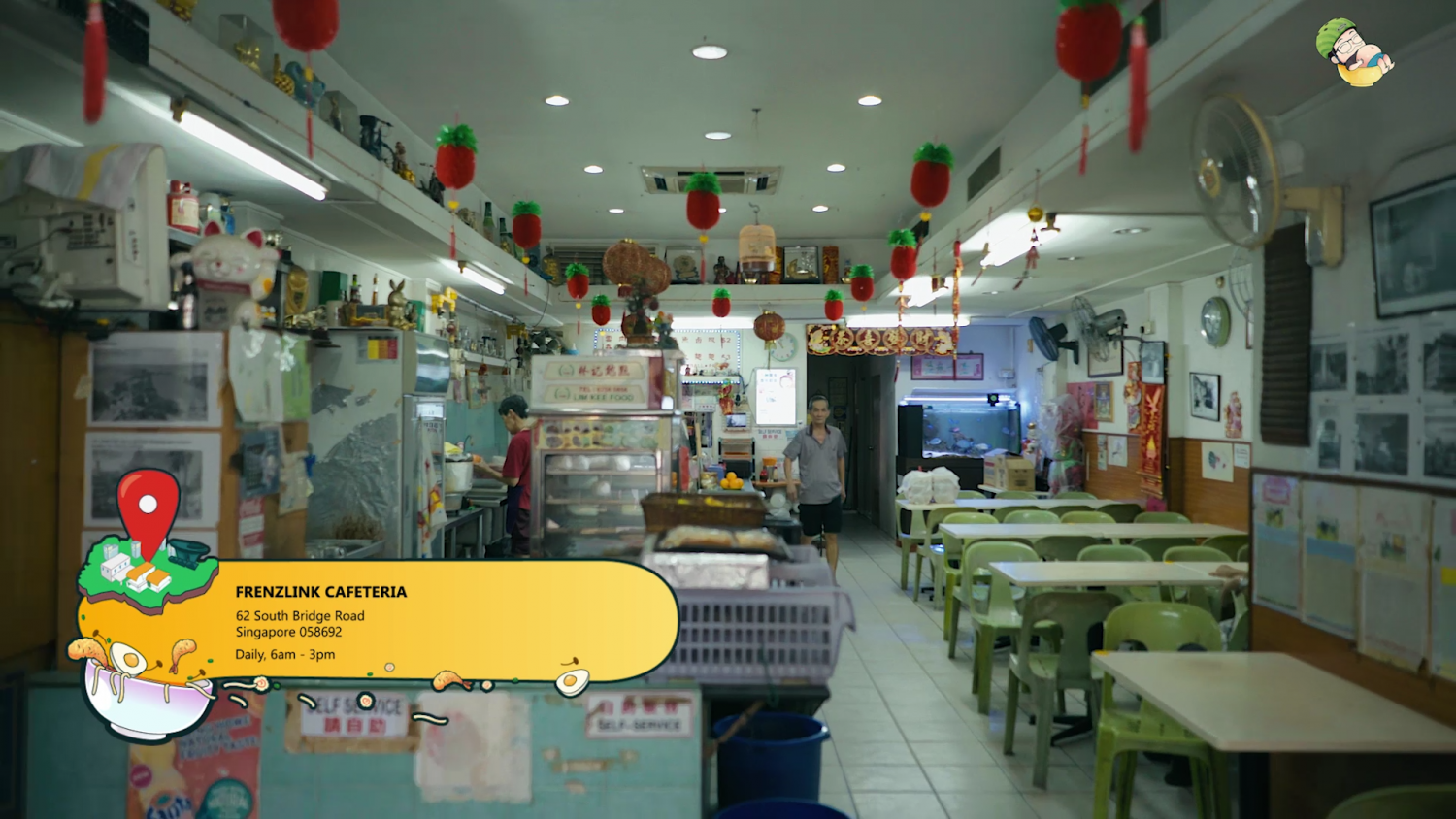 Frenzlink cafeteria is a serious blast from the past – insanely cheap food, simple and comfortable yet nostalgic ambience. Stepping into here is like being transported back to the good old days.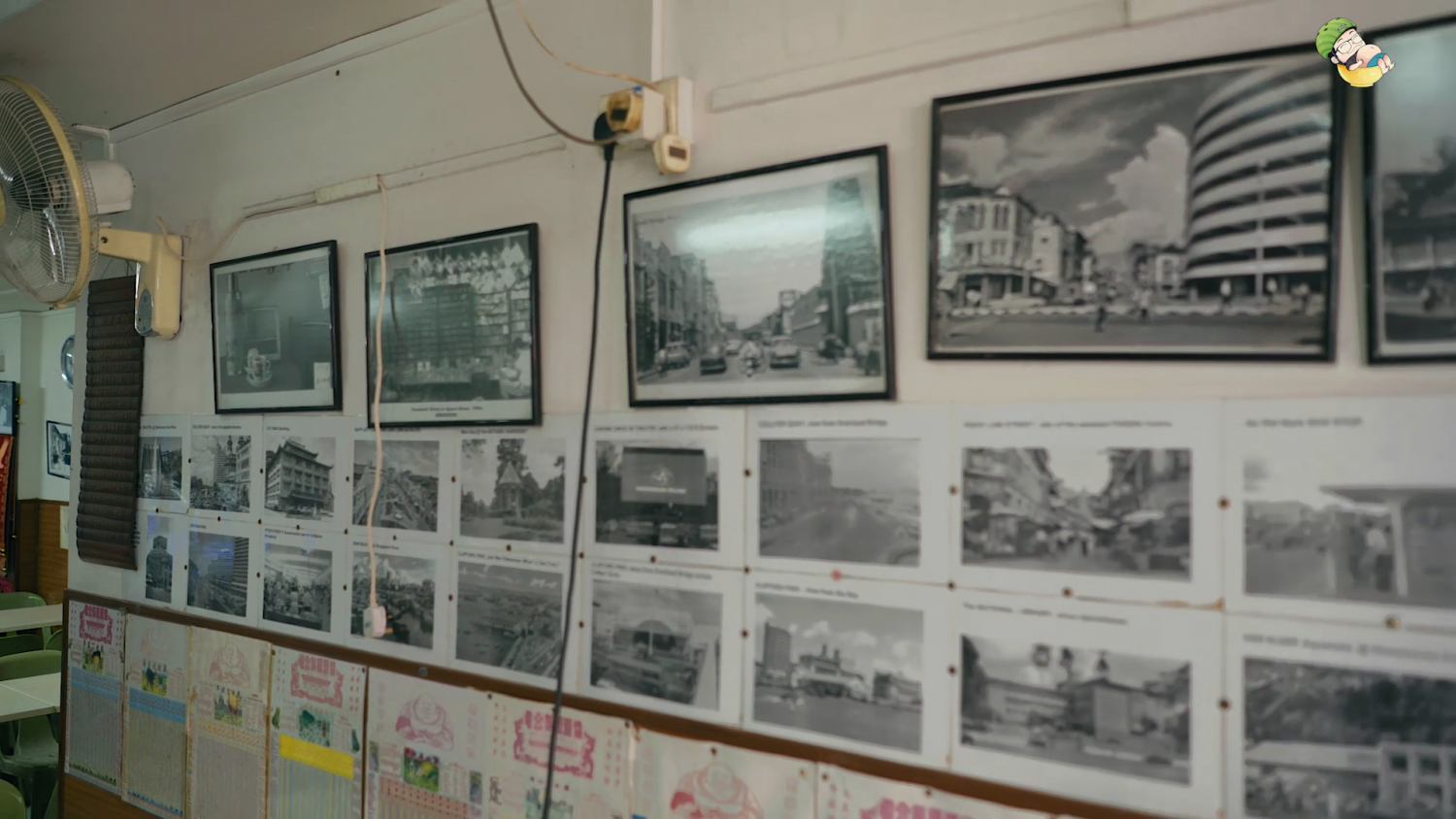 The owner of this shop is 65 year old Uncle Ah Cai who has been in the noodle trade for the last 2 decades. What's even more amazing is that he did not raise the price of his noodles for the last 22 years!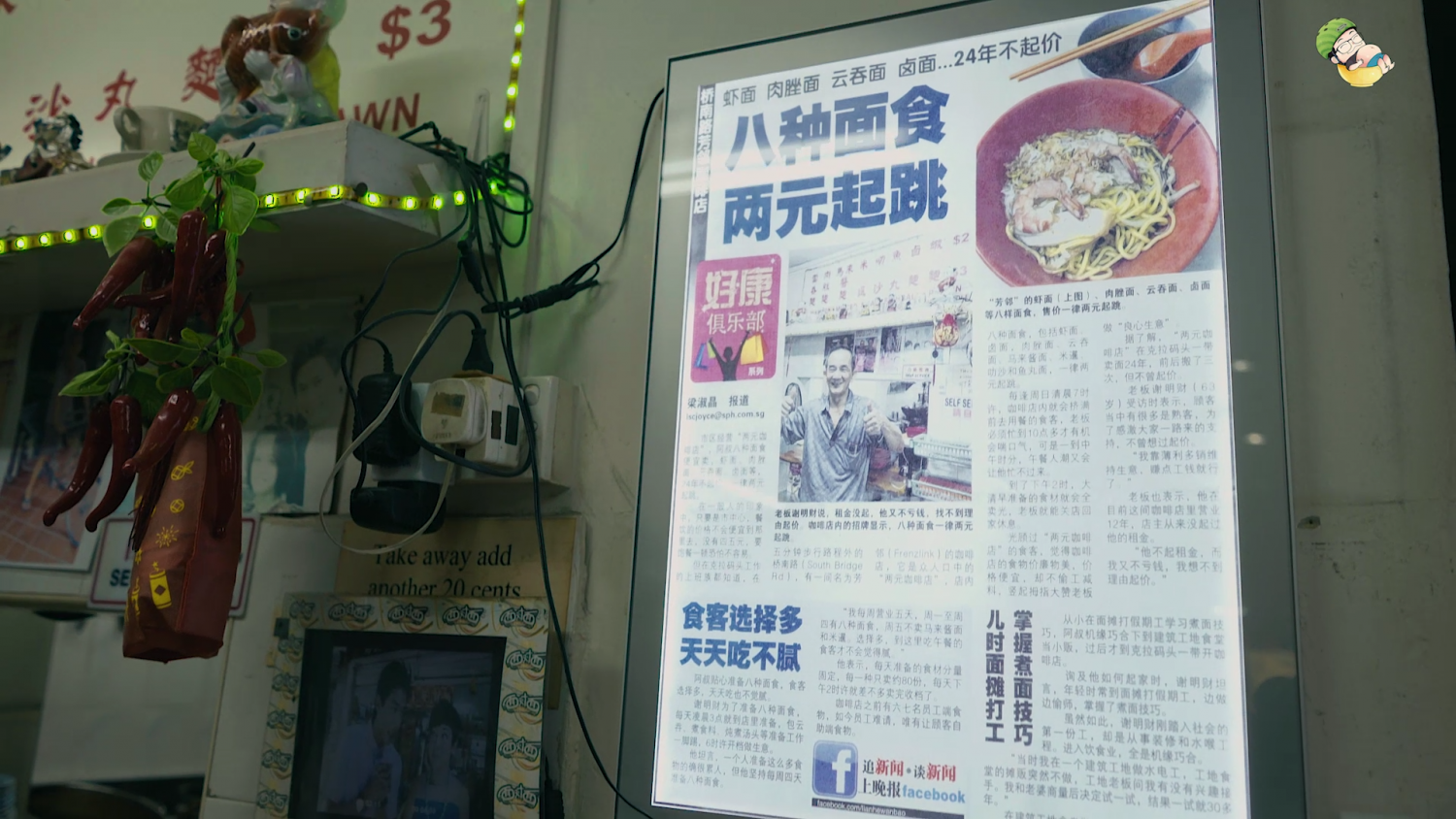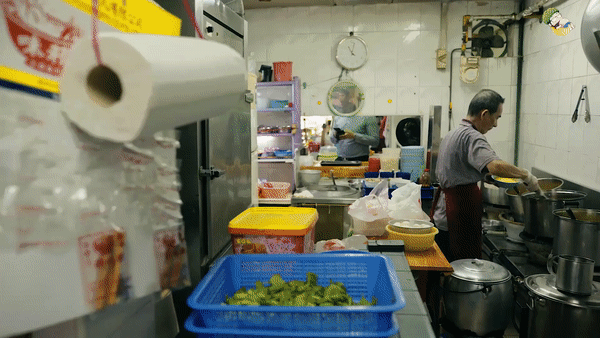 Noodles, noodles, noodles! There are a total of 8 different noodles – Prawn Noodles, Laksa, Bak Chor Mee, Fishball Noodles, Wanton Mee, Lor Mee, Mee Rebus and Mee Siam. Such variety of noodles in just one small humble stall!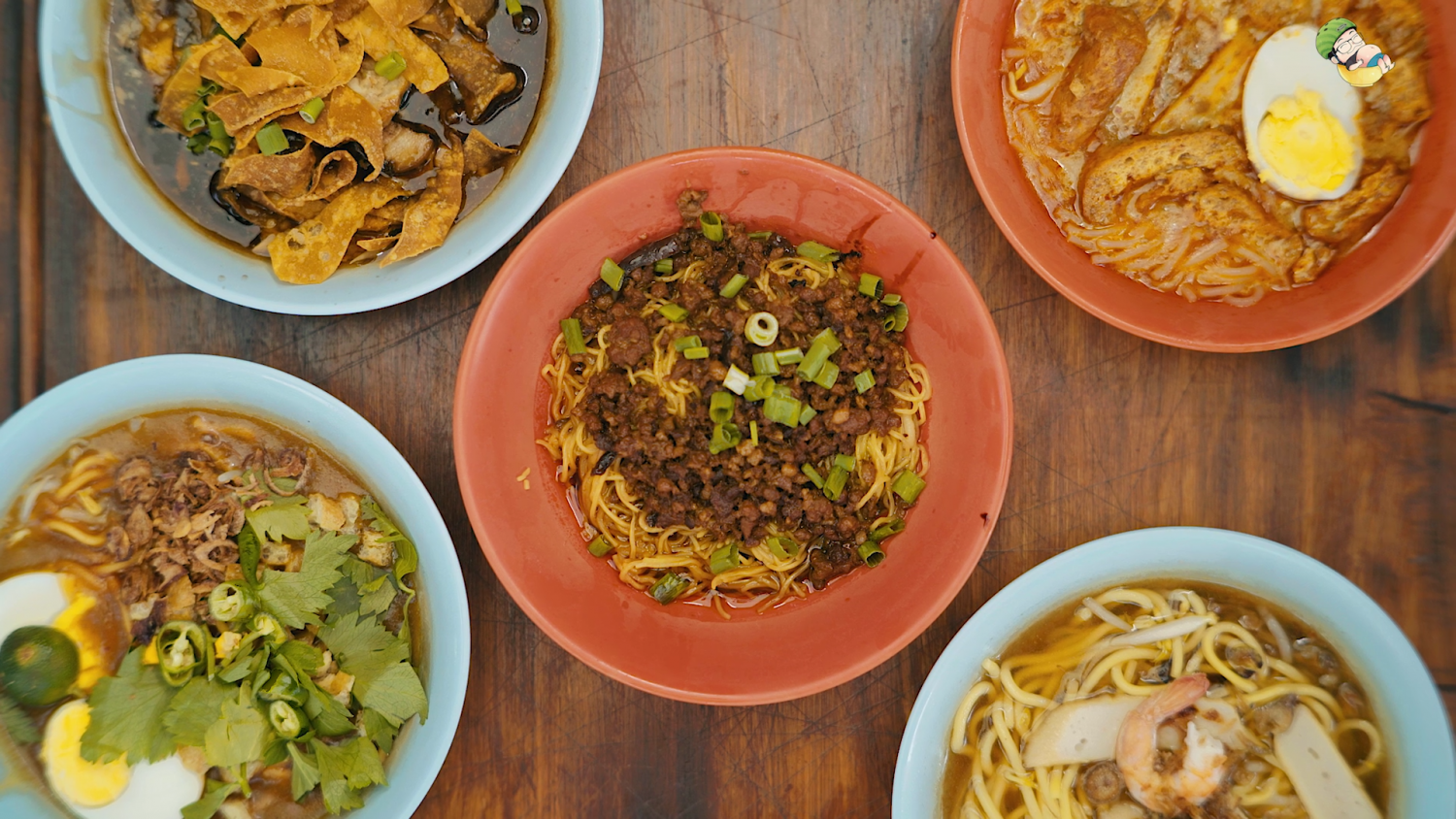 So today we are going to try 4 of the 8 noodles here and first up will be his signature $2 Bak Chor Mee. We are really impressed by the generous servings of noodles, minced meat and mushrooms.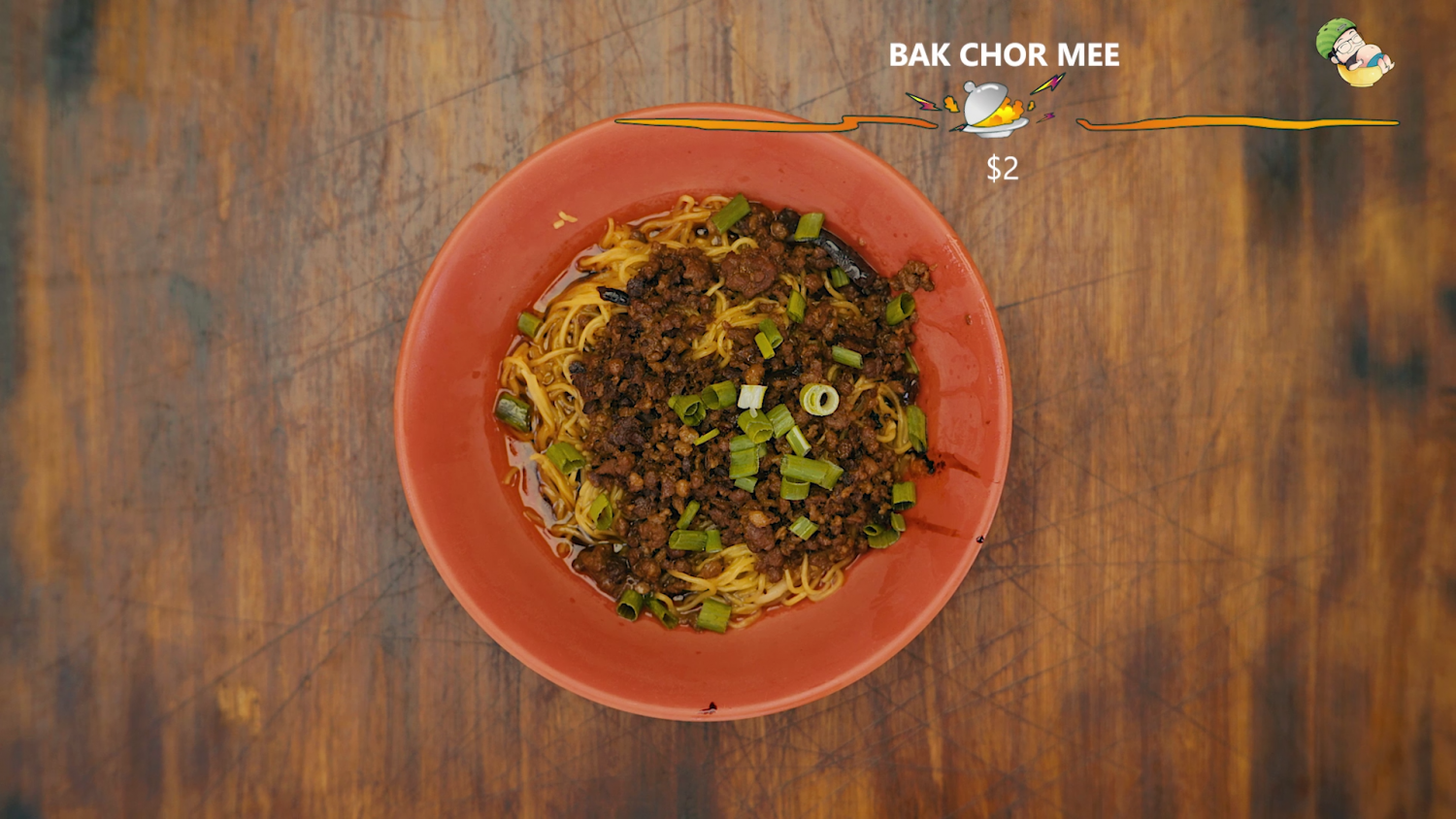 Look at the amount of minced meat and chopped spring onions. That's crazy! And we love how the chilli is home-made too. There's this really nostalgic and homely taste to it which we really like a lot.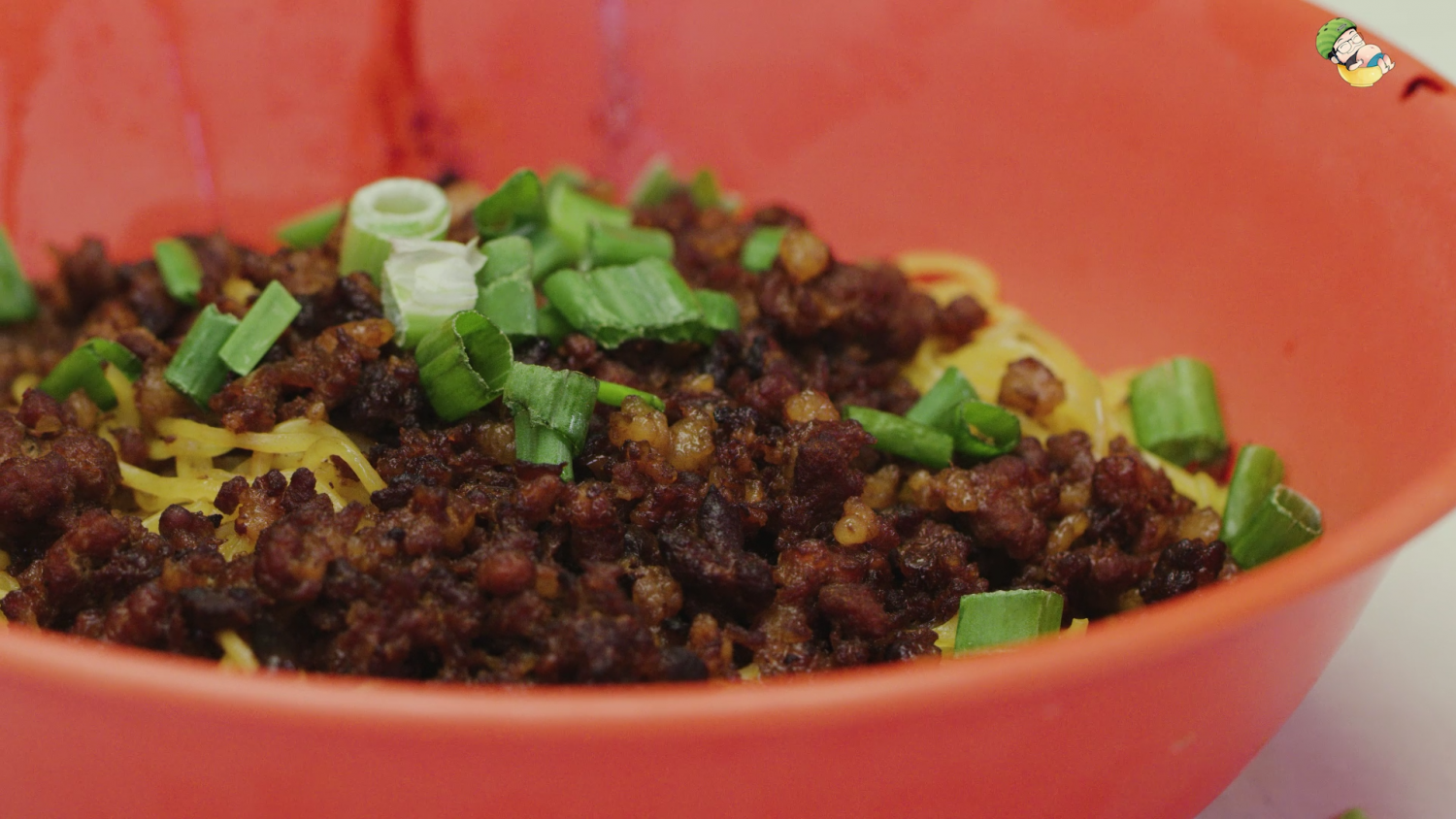 For this price, we feel the noodles are pretty good. We had more expensive noodles that don't even taste like this. The noodles are not soggy even after we all left it out for a while. Taste and quality is definitely beyond $2 price tag.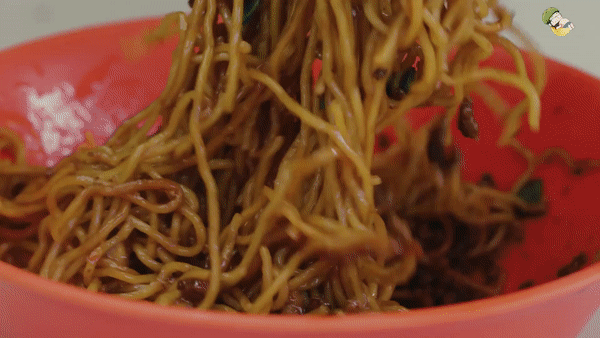 This is overall a very satisfying bowl of noodles. Incredibly value for money too. We can eat this any day even when we aren't broke!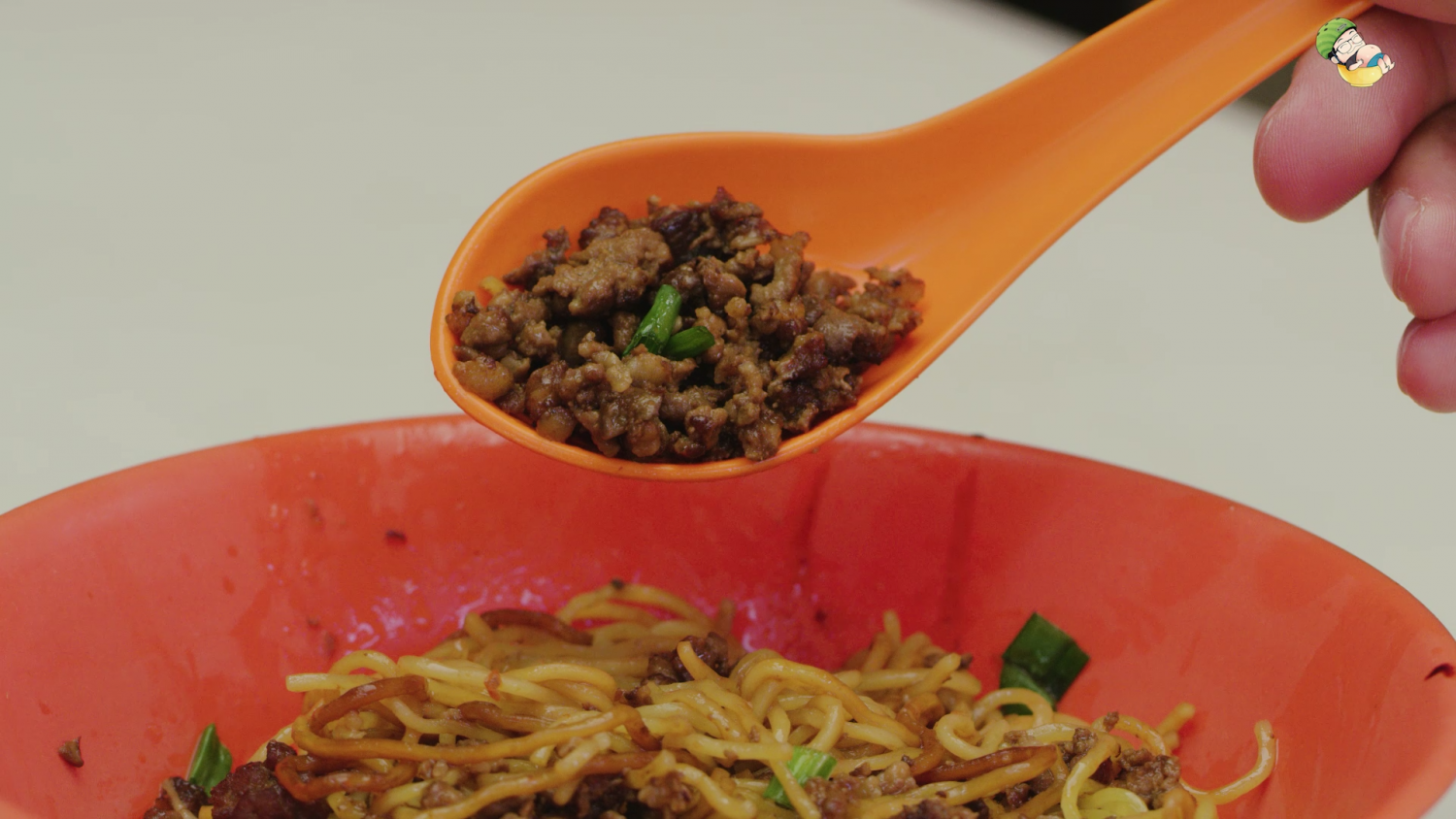 Next up is our all-time favorite, Prawn Noodles. This is really a legit bowl of prawn noodles. There's all the ingredients you would find in such a bowl. And all for just 2 bucks! Impressive.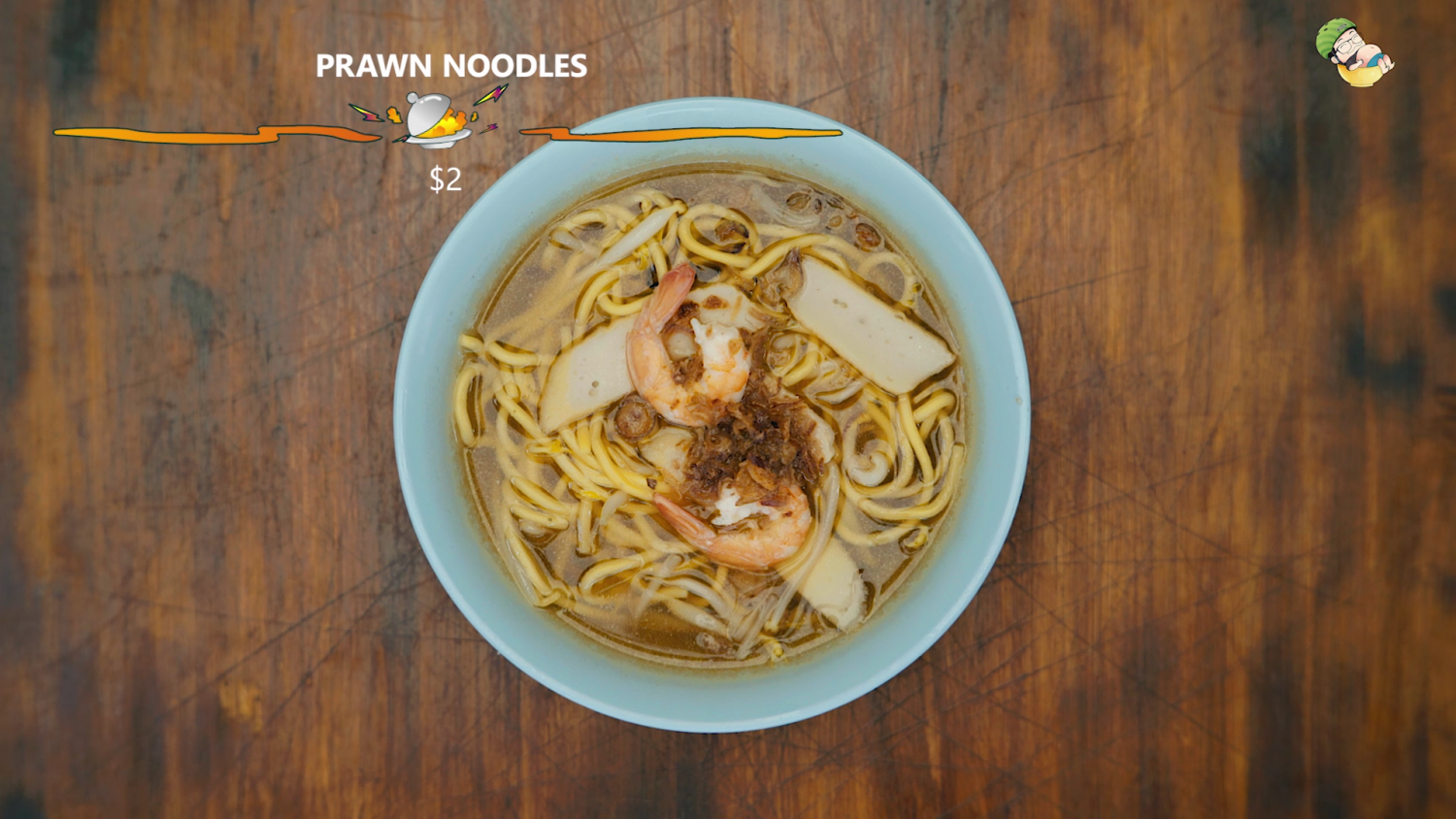 So there's yellow noodles, fishcakes, lean meat, beansprouts, prawns, shallots and of course the soup. This affordable bowl of noodles have this home-cooked old school taste which reminds us of our childhood days.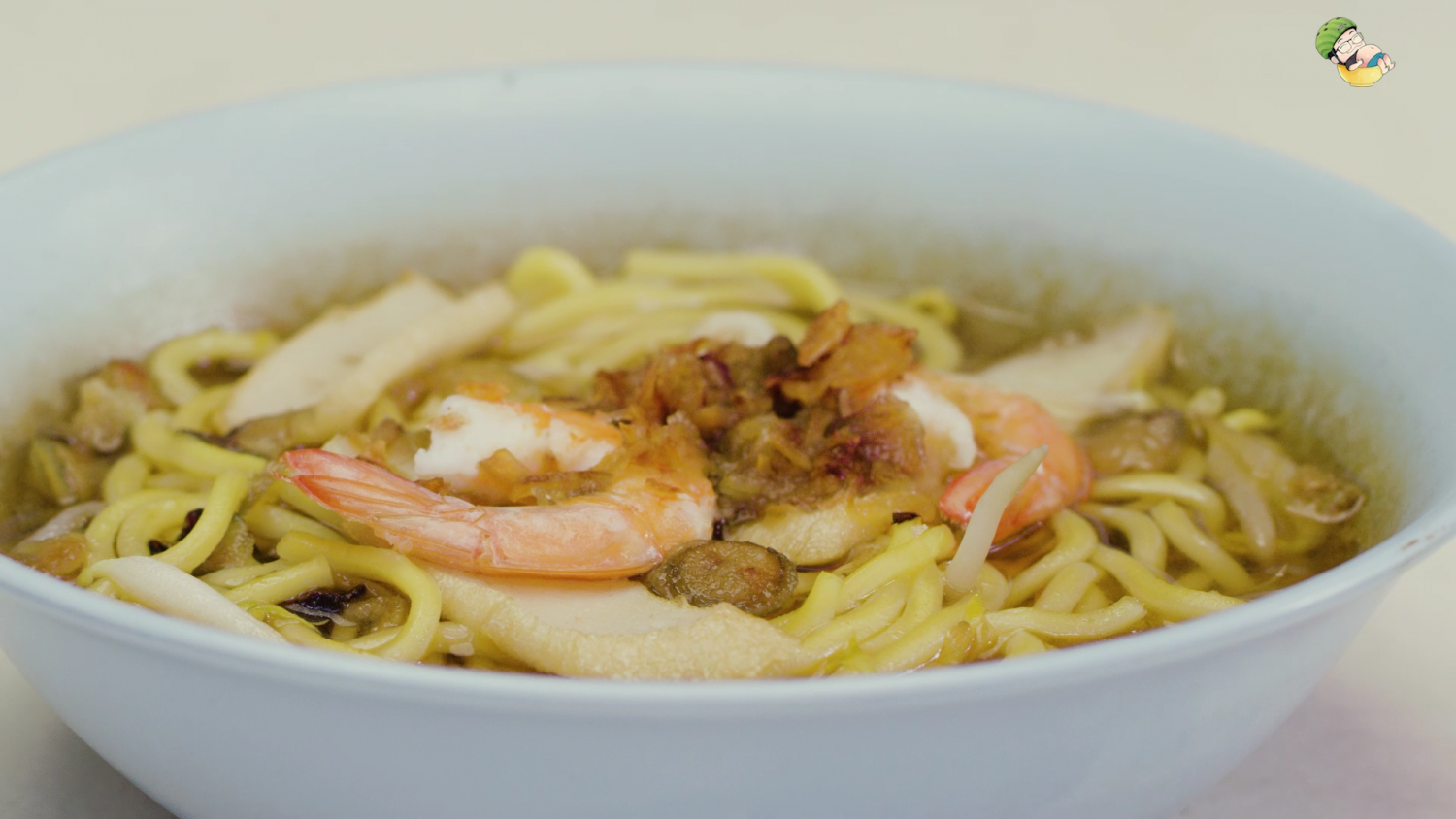 Even the broth is legit good. The umami is spot on. Having tried so many prawn noodles out there, we are particularly impressed with the taste and price point of this one. For just $2, the soup exceeded all our expectations.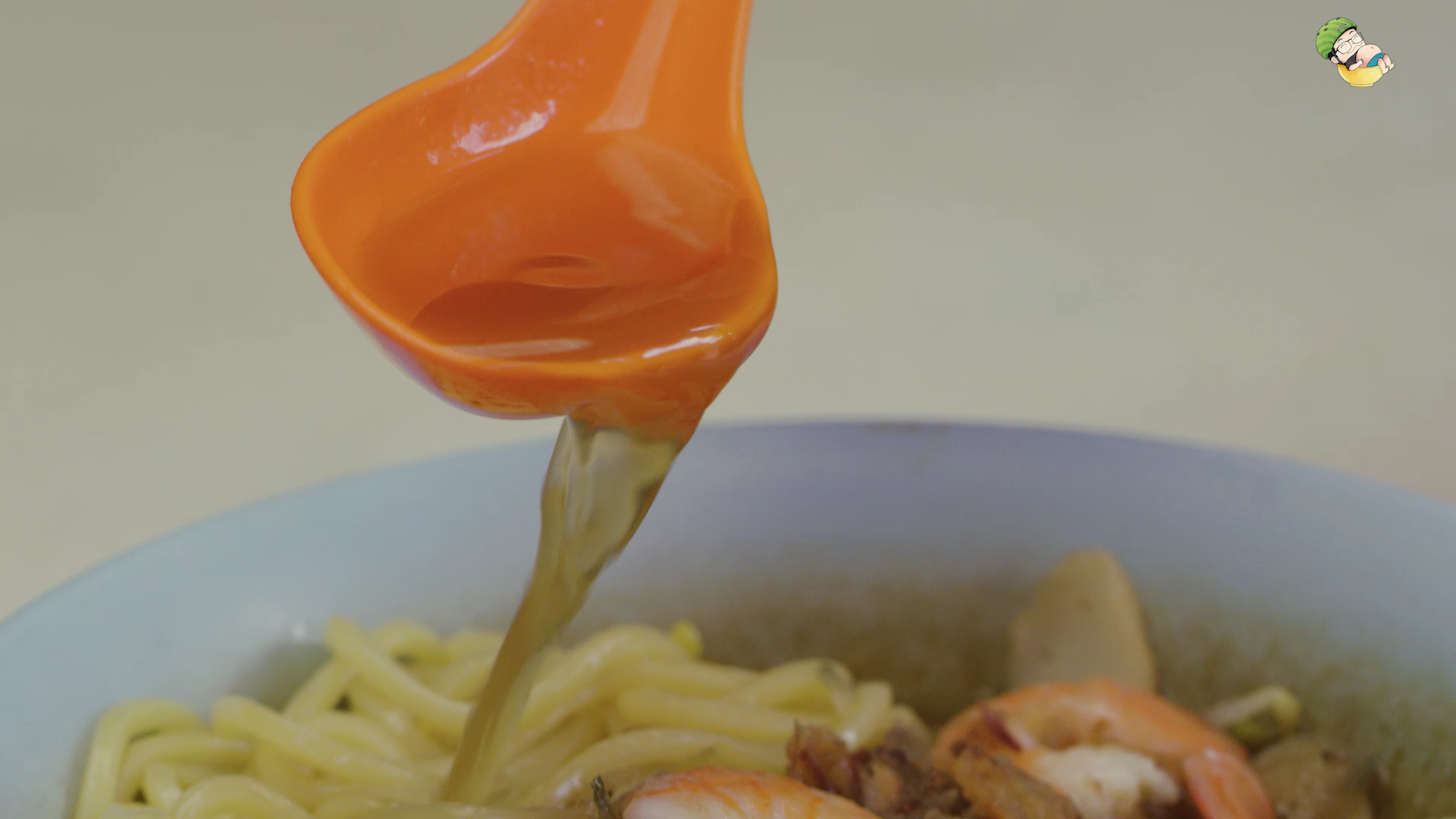 We are going try the Lor Mee next and it already looks promising. This bowl is loaded with braised pork belly, half an egg, deep-fried wanton skin and Ngor Hiang (five-spice roll).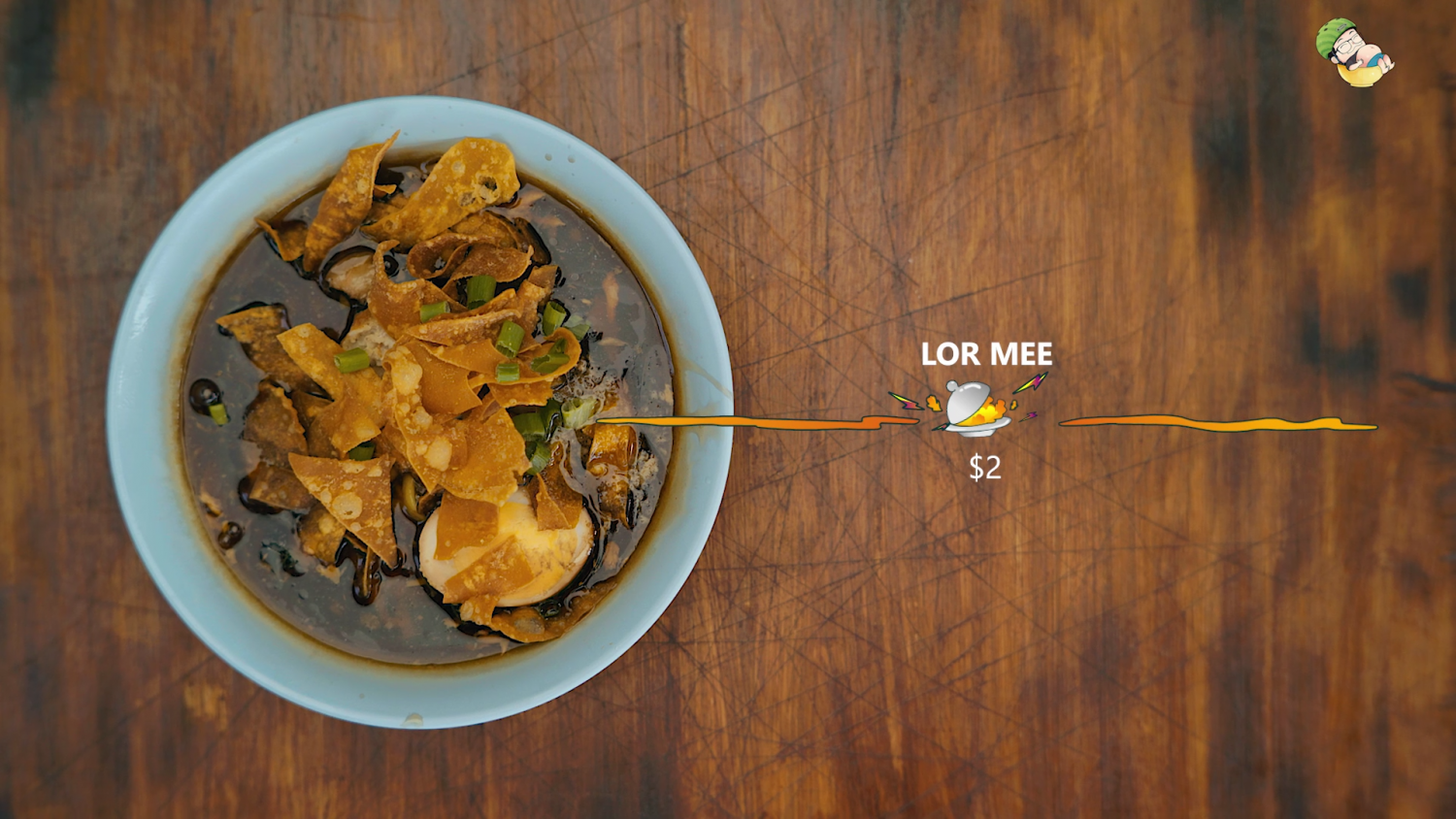 As you can see, he is really not skimping on the ingredients. We also noticed that the gravy is very thick and starchy. Not like those watery kind of Lor Mee you find in some other places.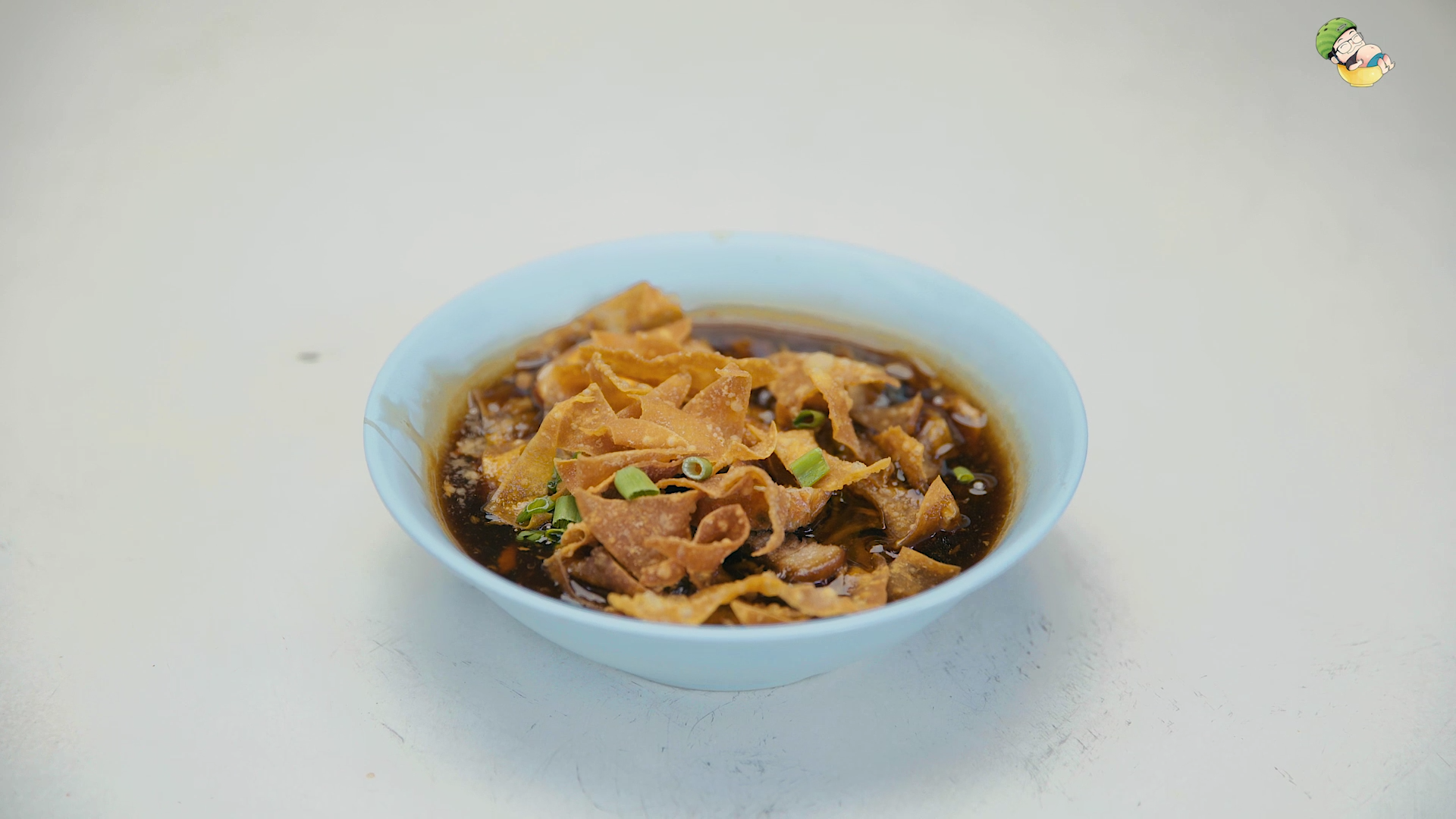 The noodles is soaked in thick vinegary sauce that coated each strand nicely. The braised pork is also tender, along with braised egg and ngoh hiang. The crispy bits of fried batter added a nice crunch to the dish, along with the bean sprouts.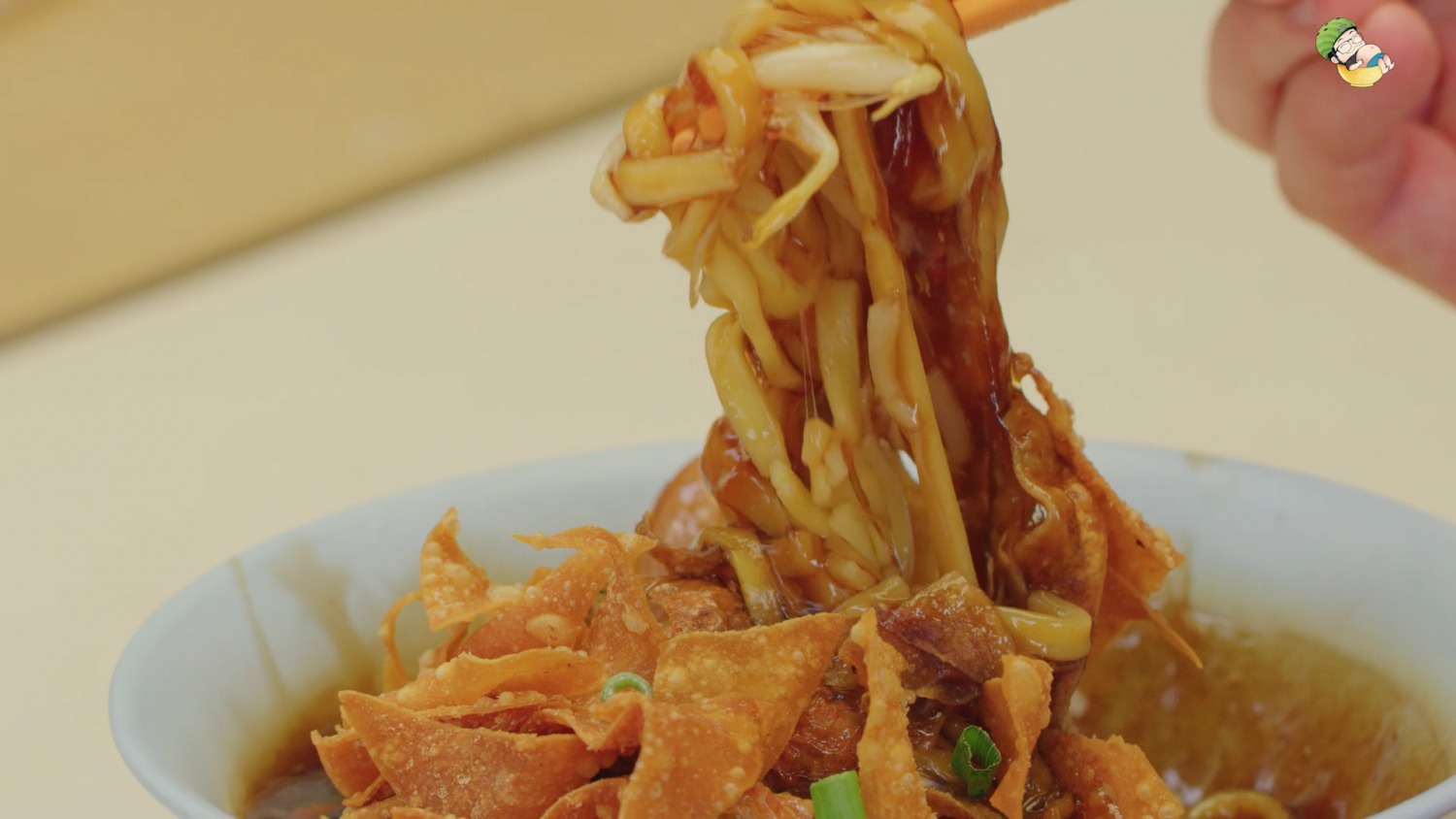 Compared to the prawn mee, this one is a bit bland in terms of taste. Not that we are complaining though. 2 bucks for a Lor Mee like this is a steal alright.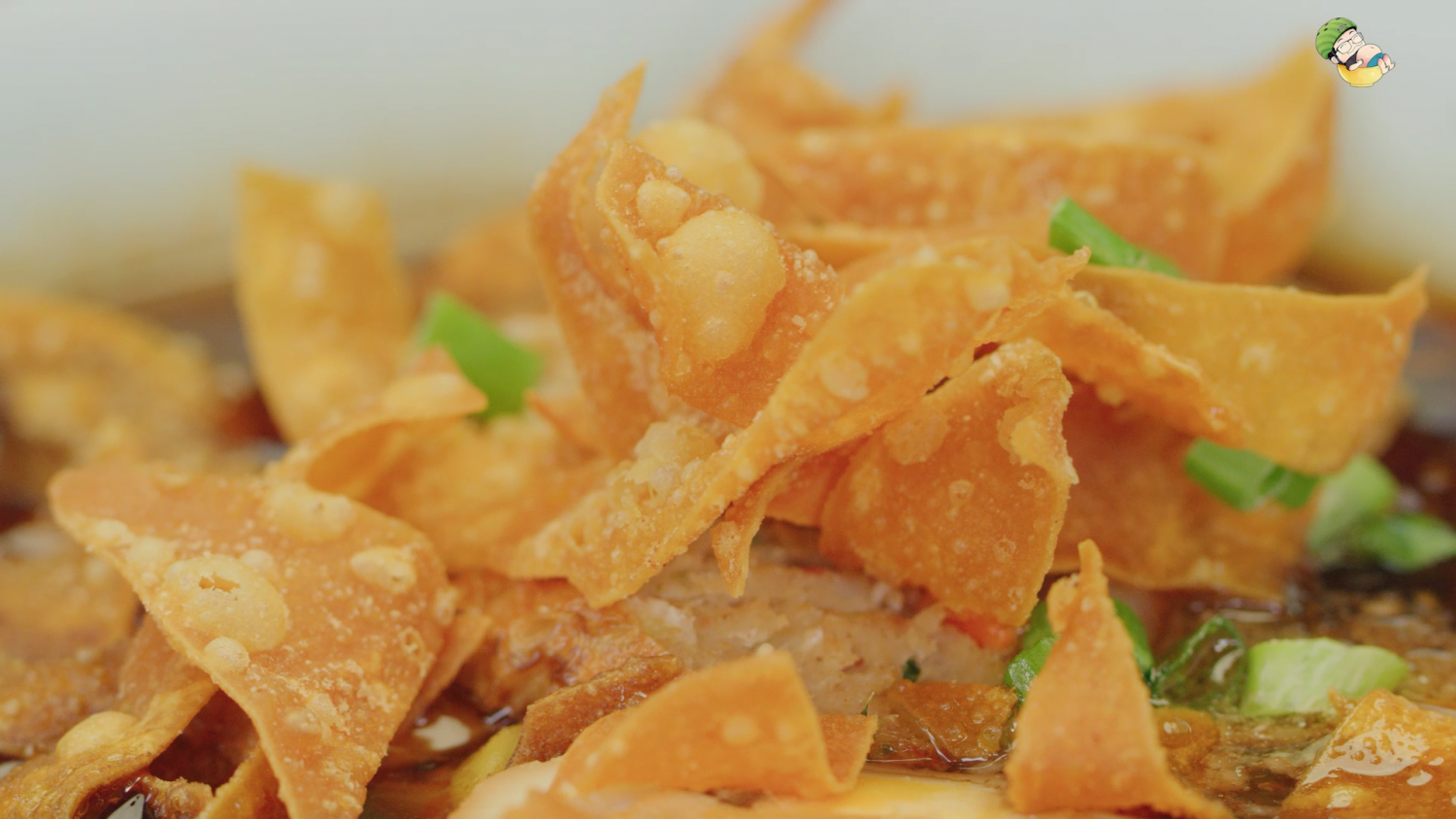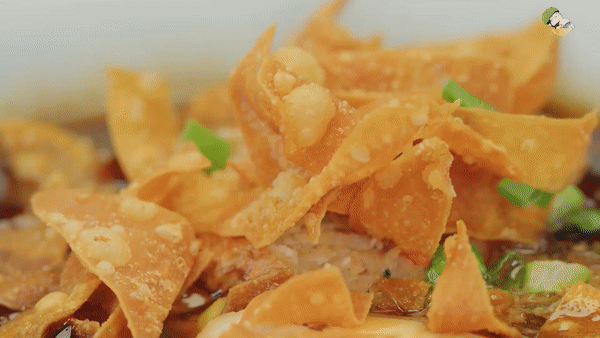 Our fourth noodle dish of the day is the Mee Rebus and it is very popular among the patrons here. We are actually excited to try this one out because it's rather rare to find a Chinese stall selling this Malay dish.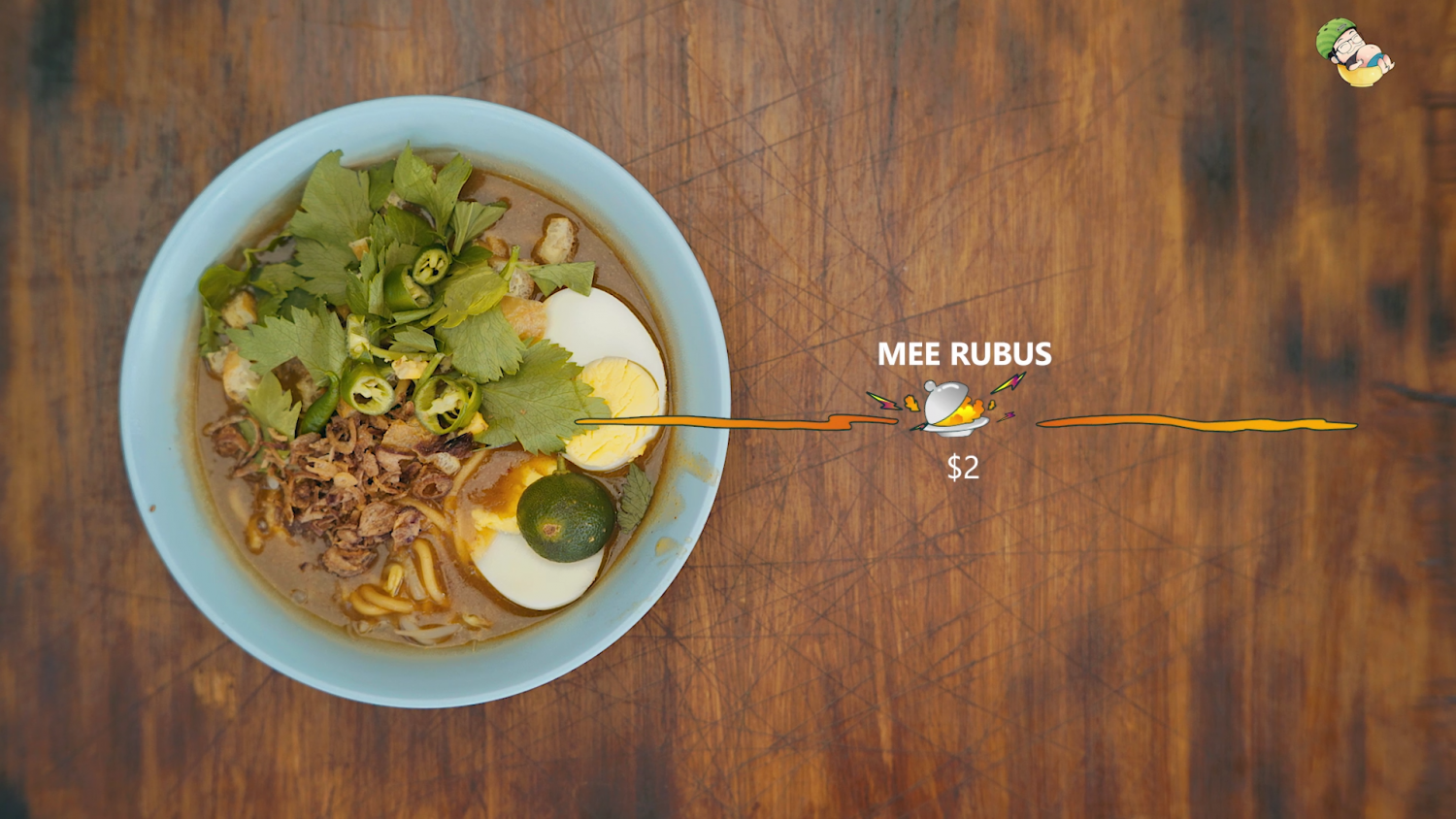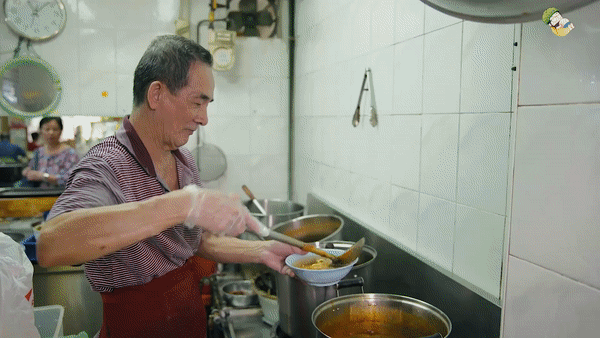 This hearty bowl comes with a generous serving of yellow noodles, tofu, beansprouts, whole boiled egg sliced in half, shallots, green chilli and lime. We noticed there's a lot of herbs and spices in  the gravy and we can't explain what is in it.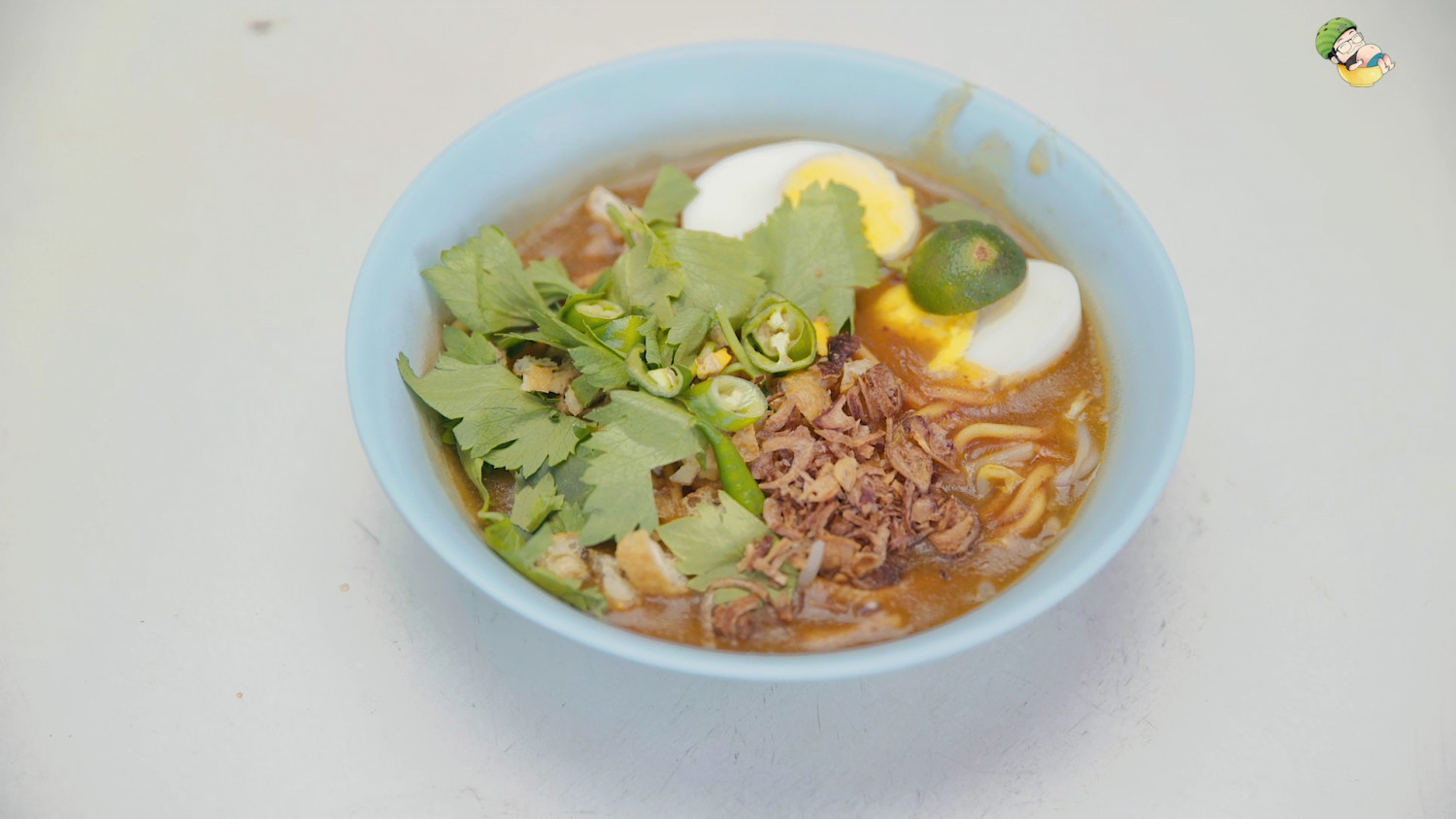 We also like how the gravy is smooth and flavorful yet not too sweet or starchy in taste. It coats the noodles really well without being too thick or watery. So good!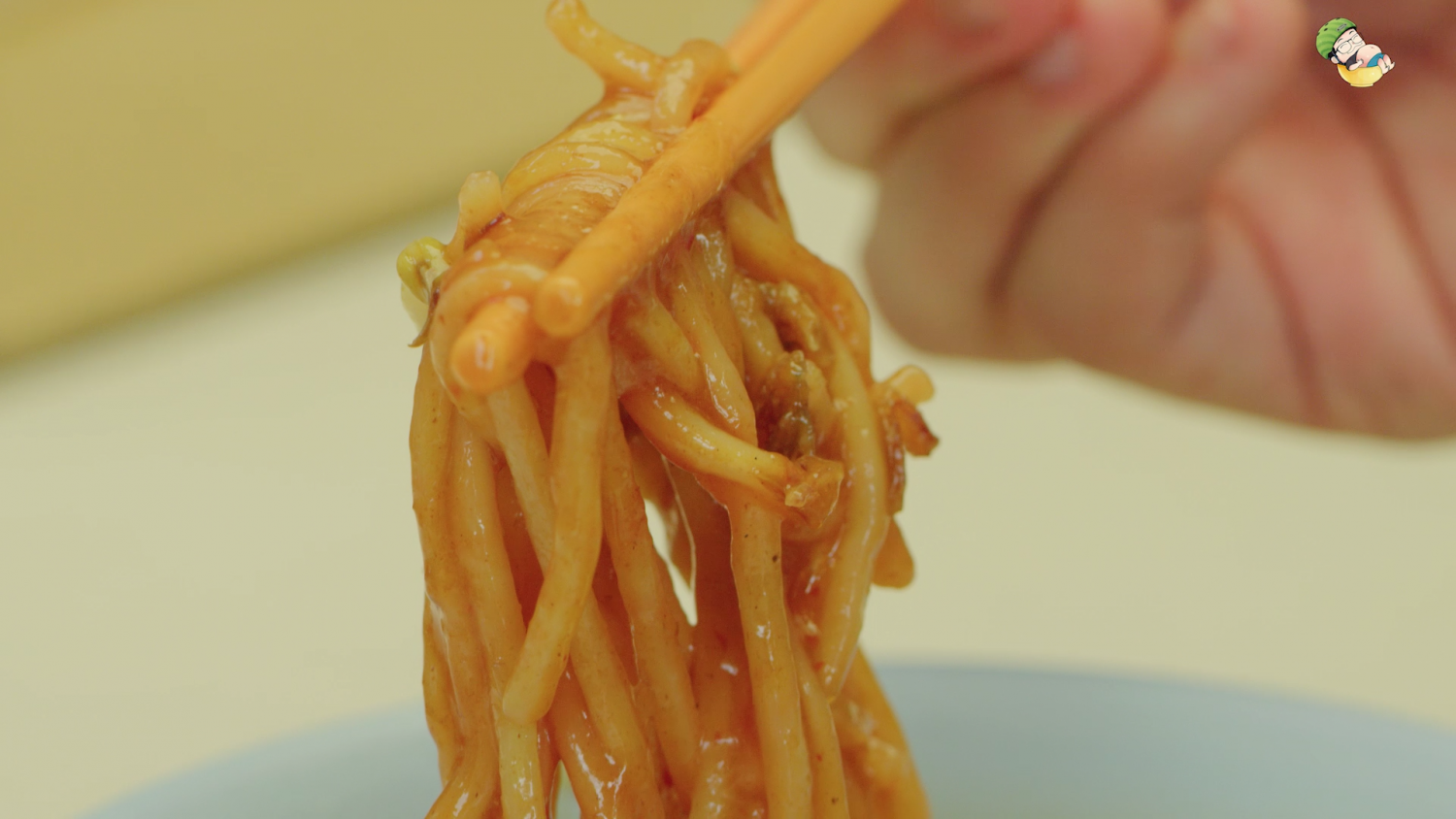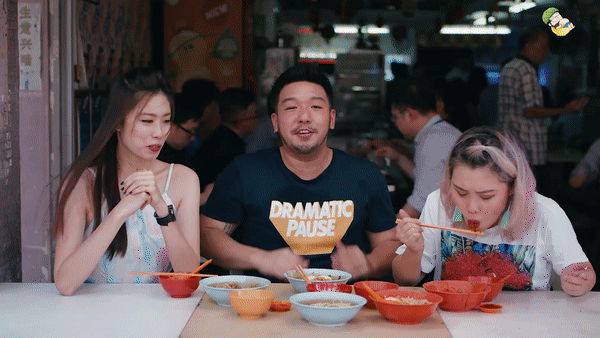 Ratings: 3 Stars, Food-King Good!
FRENZLINK CAFETERIA

62 South Bridge Road, Singapore 058692
Daily 6AM to 3PM | Closed on Sundays
Our second $2 food hunt brings us to Pek Kio Food Centre where we will be trying Heng Leong Carrot Cake. At only $2, this is a price point that you probably cannot find anywhere else in Singapore now.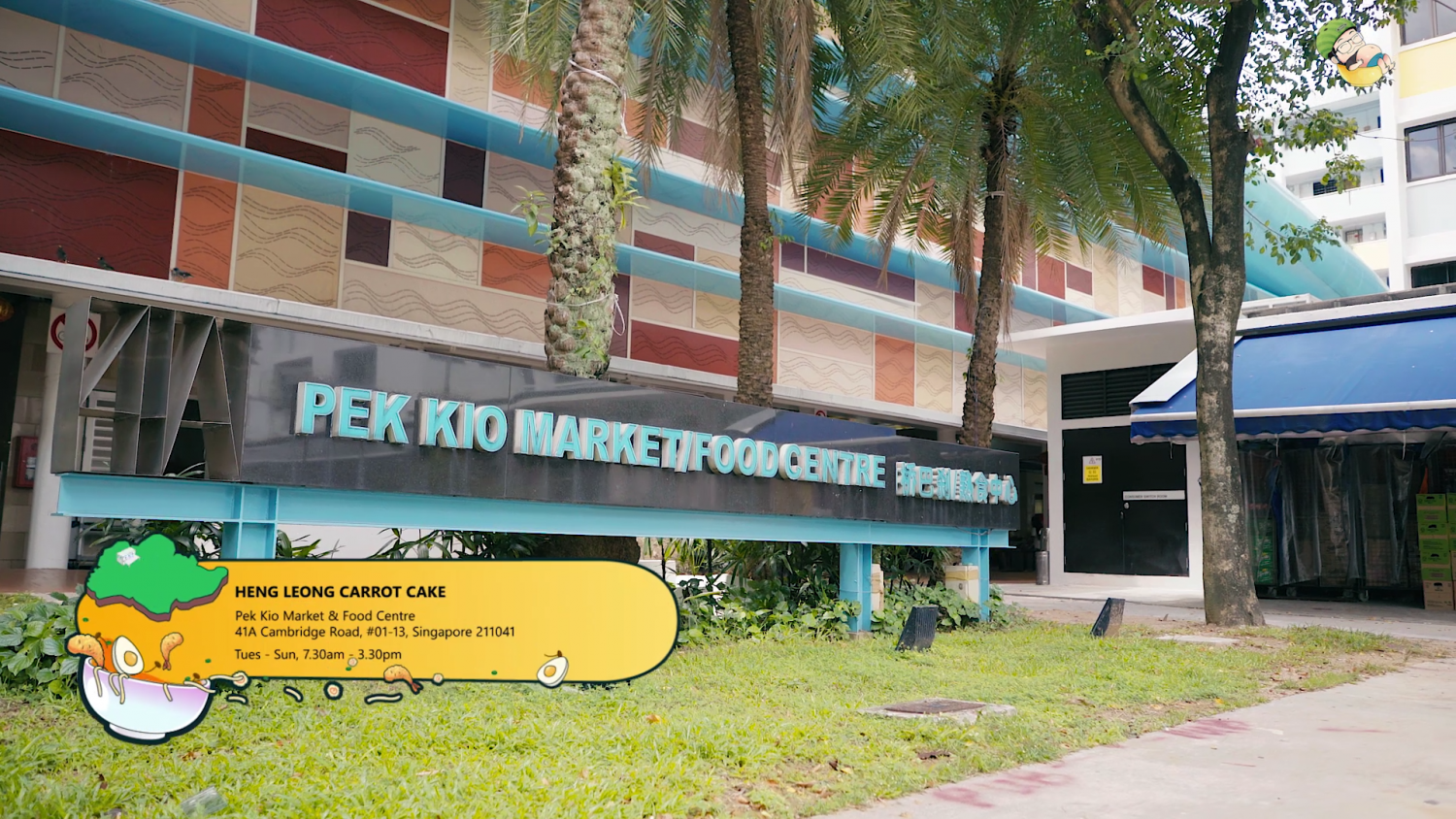 Nowadays, not many fried carrot cake stalls makes their own radish cake. Instead, they usually get it from factory suppliers.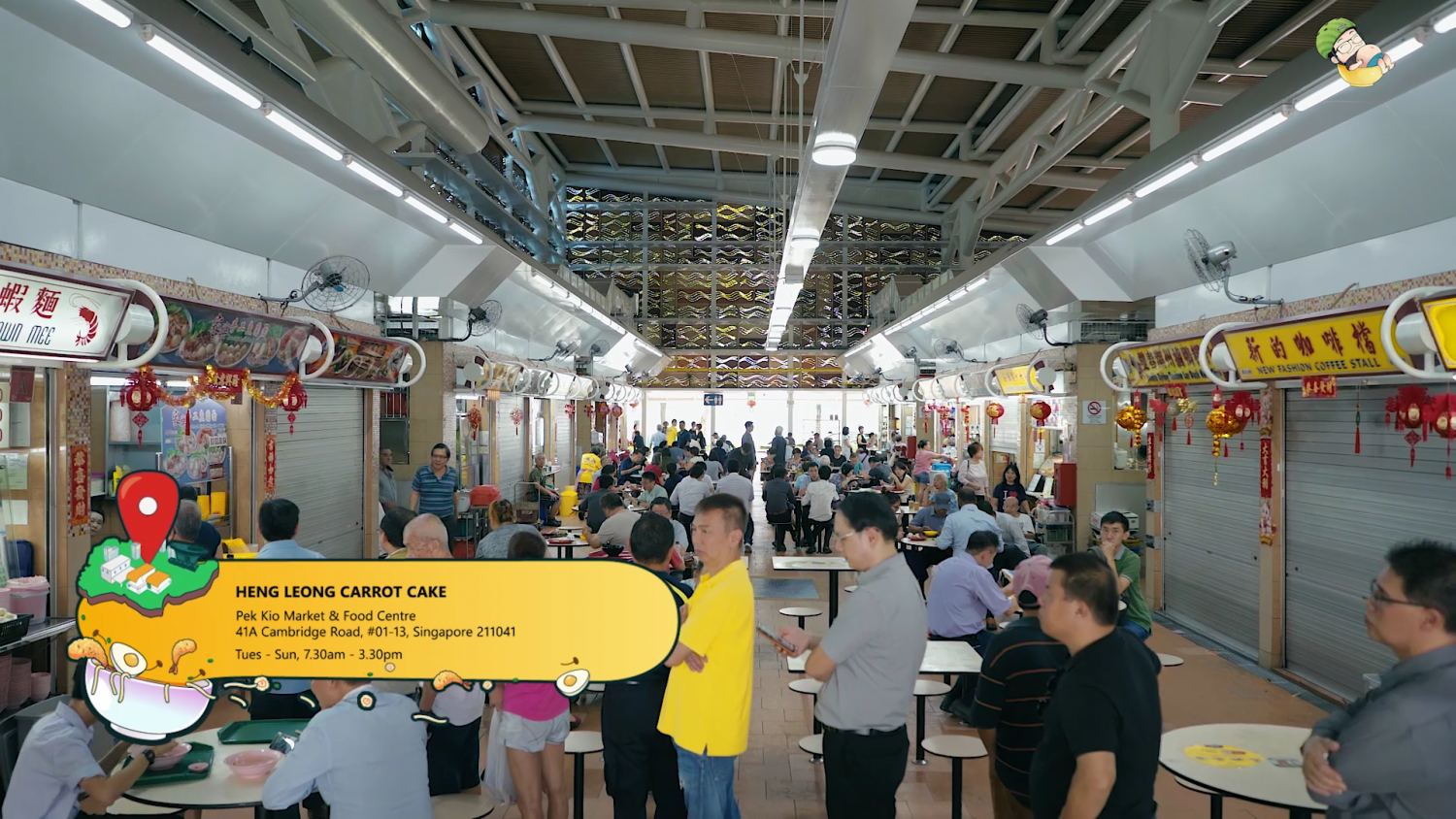 However, Heng Leong Carrot Cake makes its own fresh radish cake from scratch for their black and white fried carrot cakes. This is a part of our heritage culture that is almost extinct from our local street food scene. So kudos for the amazing effort!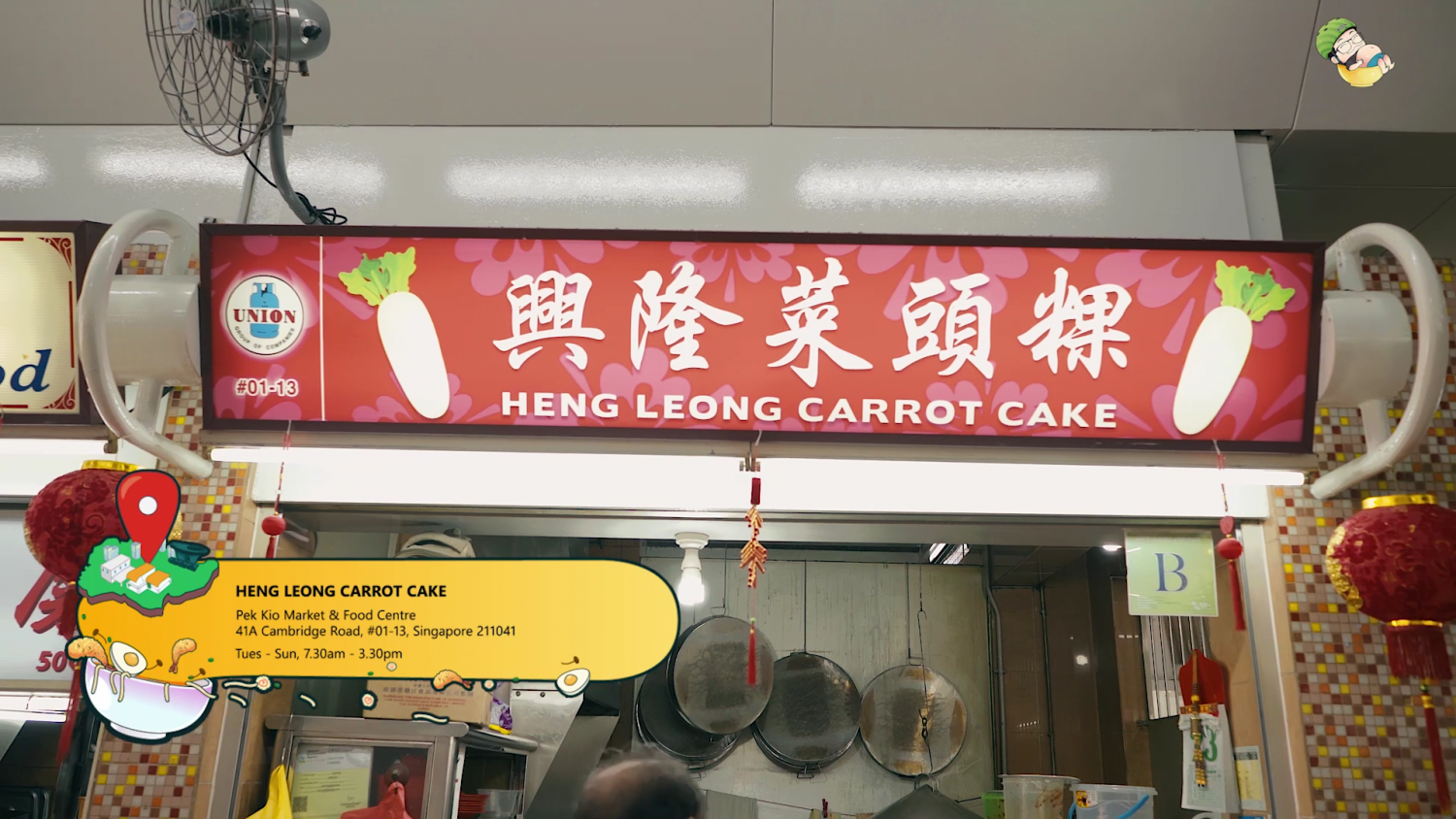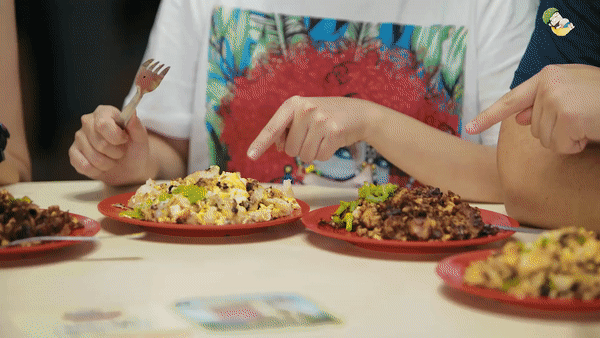 Oh the aroma of these pipping hot carrot cakes in front of us. Just look at Nina's face! She's salivating already!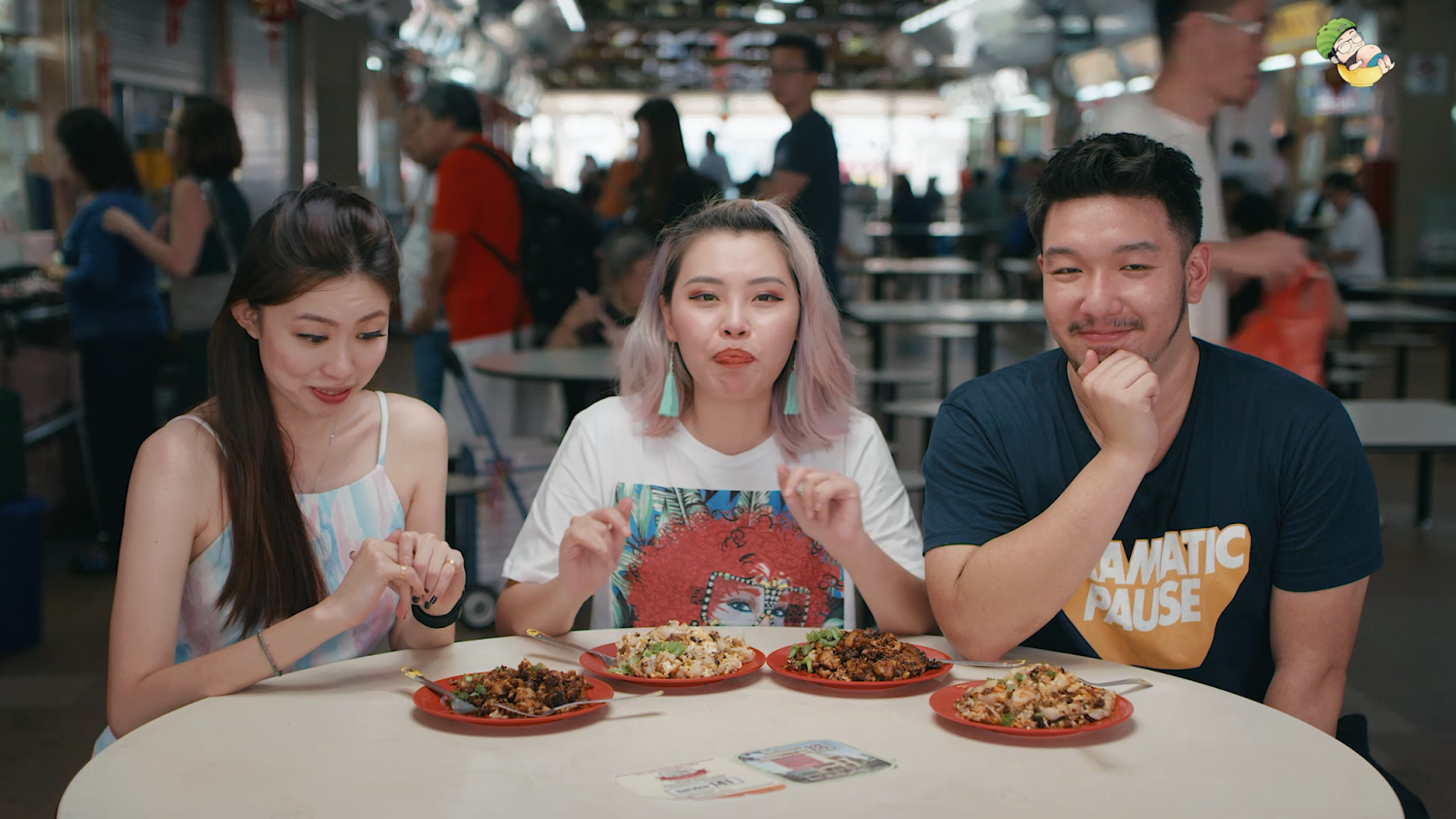 We are going to try the black version first. We find the portion is rather generous and substantial.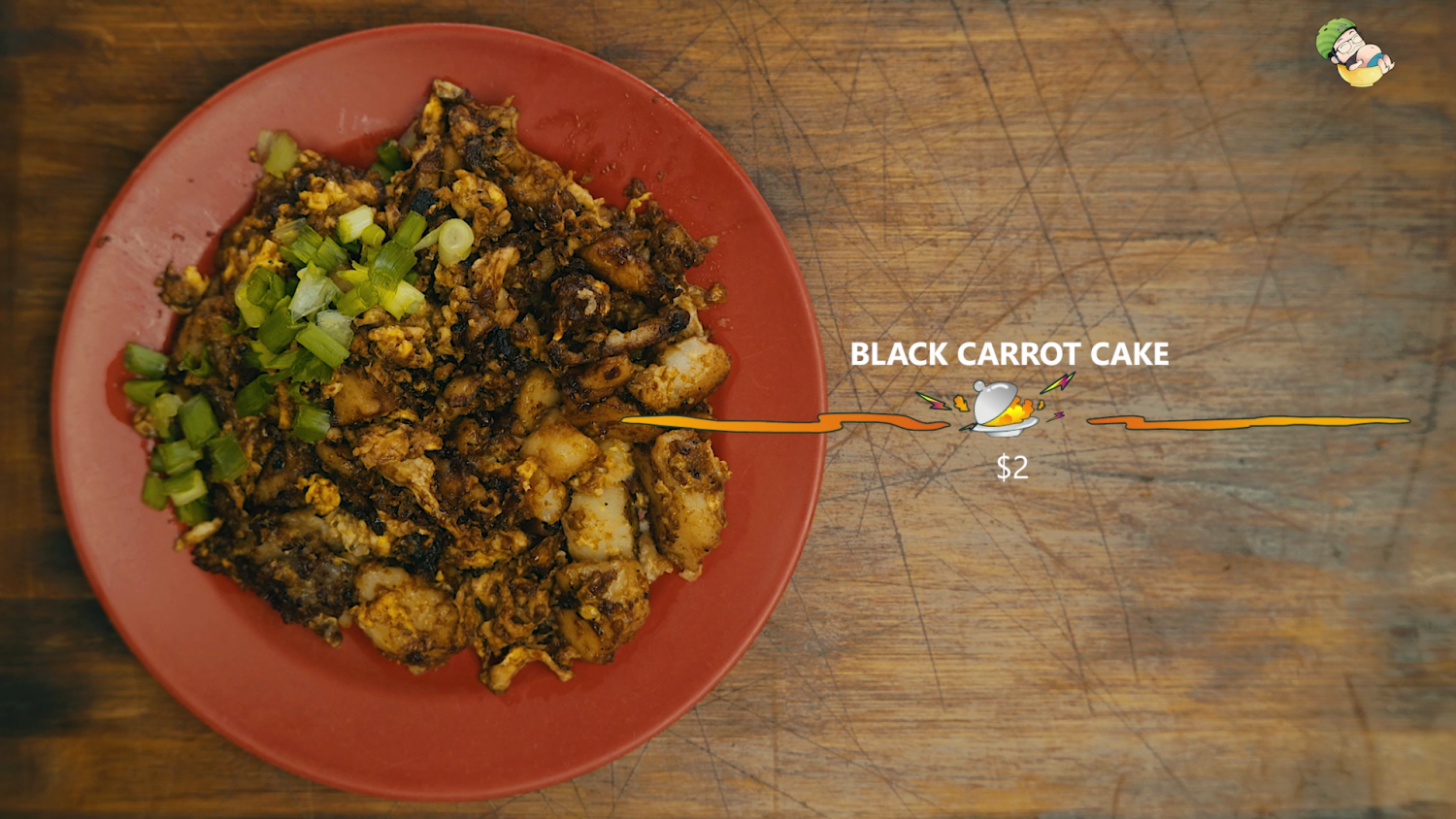 We also like how the radish cake is cut into chunky cubes using the wok chuan (spatula) during the frying process.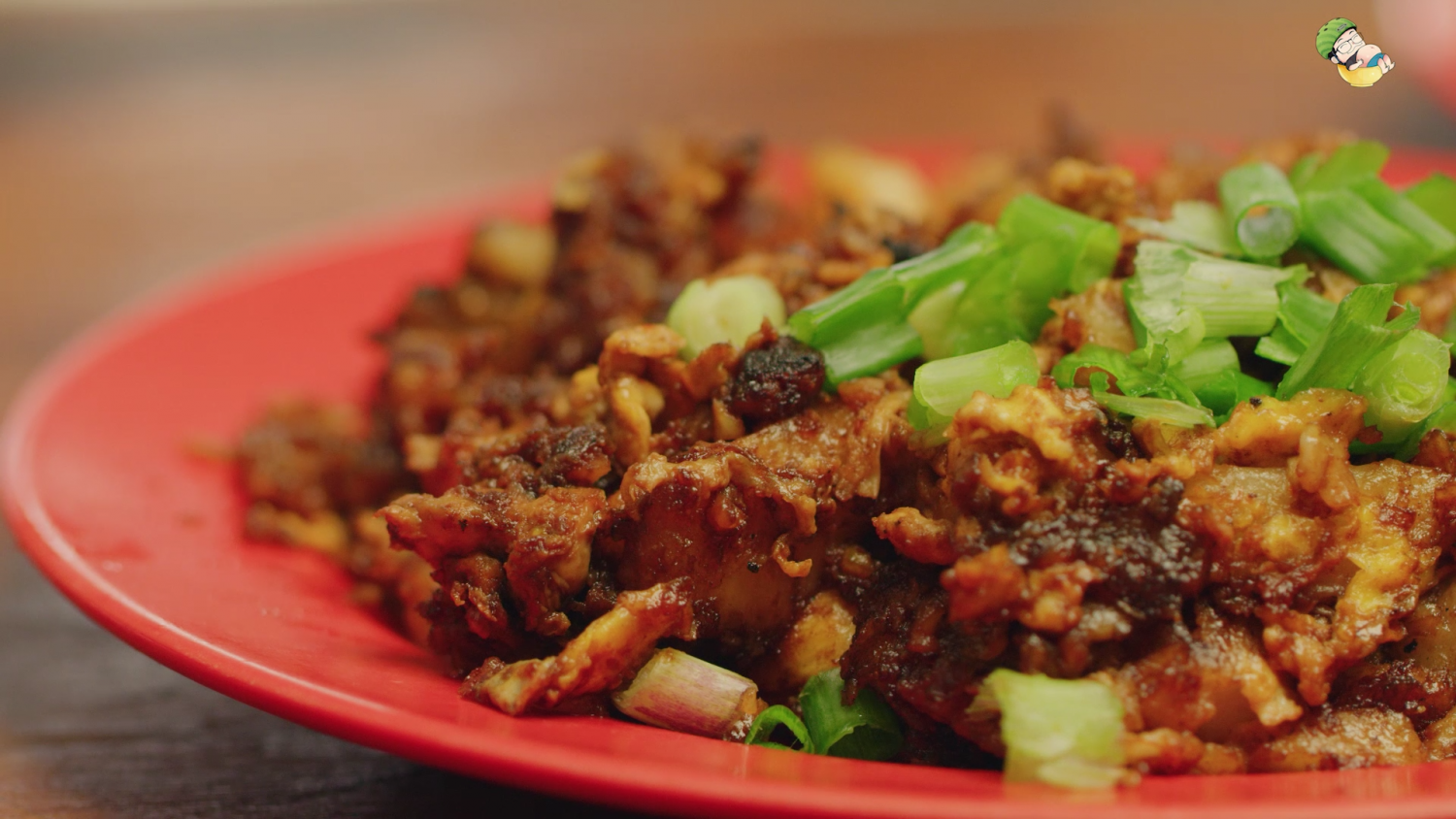 Every piece of the radish is coated with a good mix of the sweet dark soy sauce and they taste so tastey and savoury.
There's even a strong taste of the wokhei and the kueh is the super crispy kind. We can't believe this is only $2.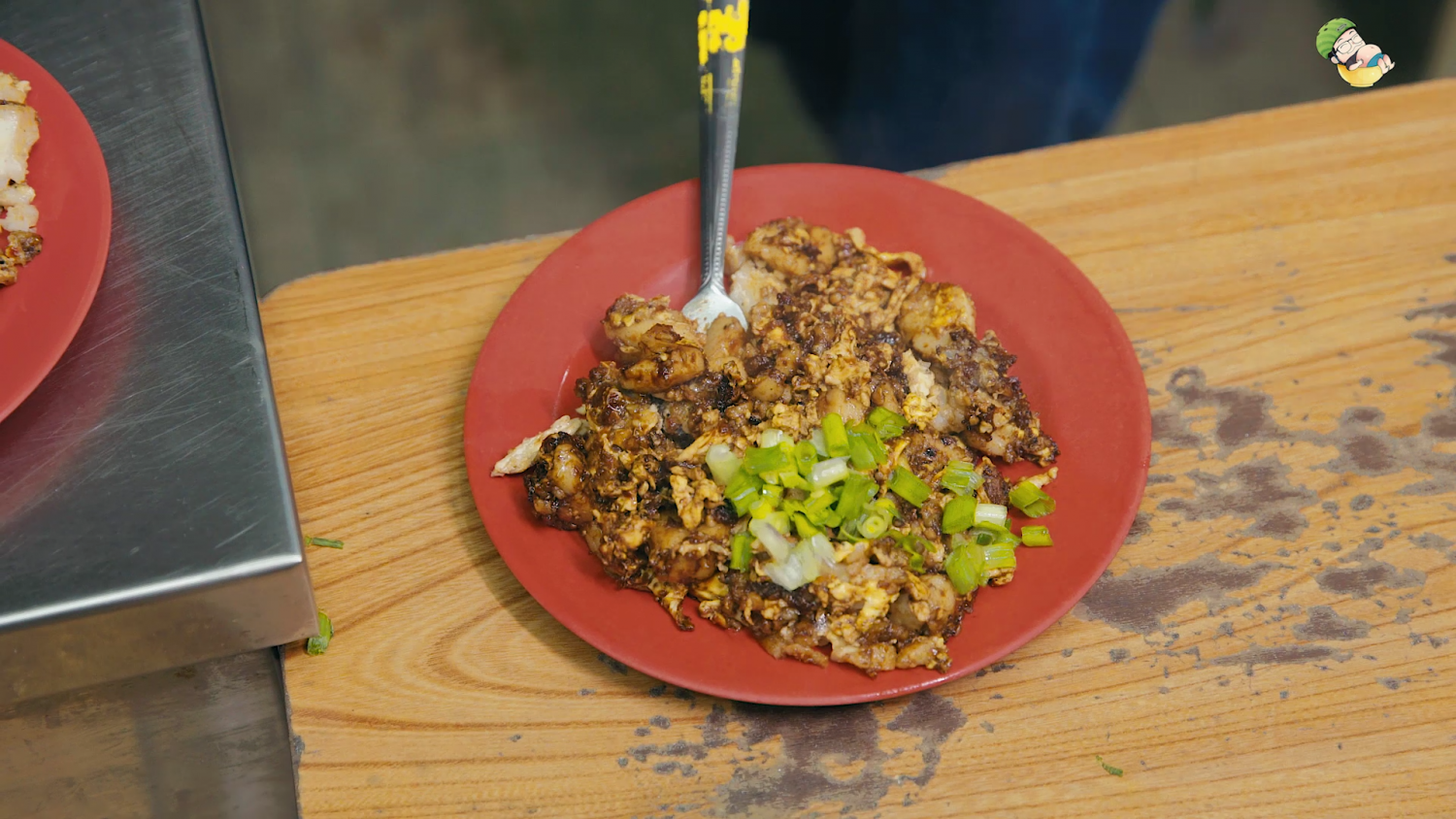 So good, it's heavenly!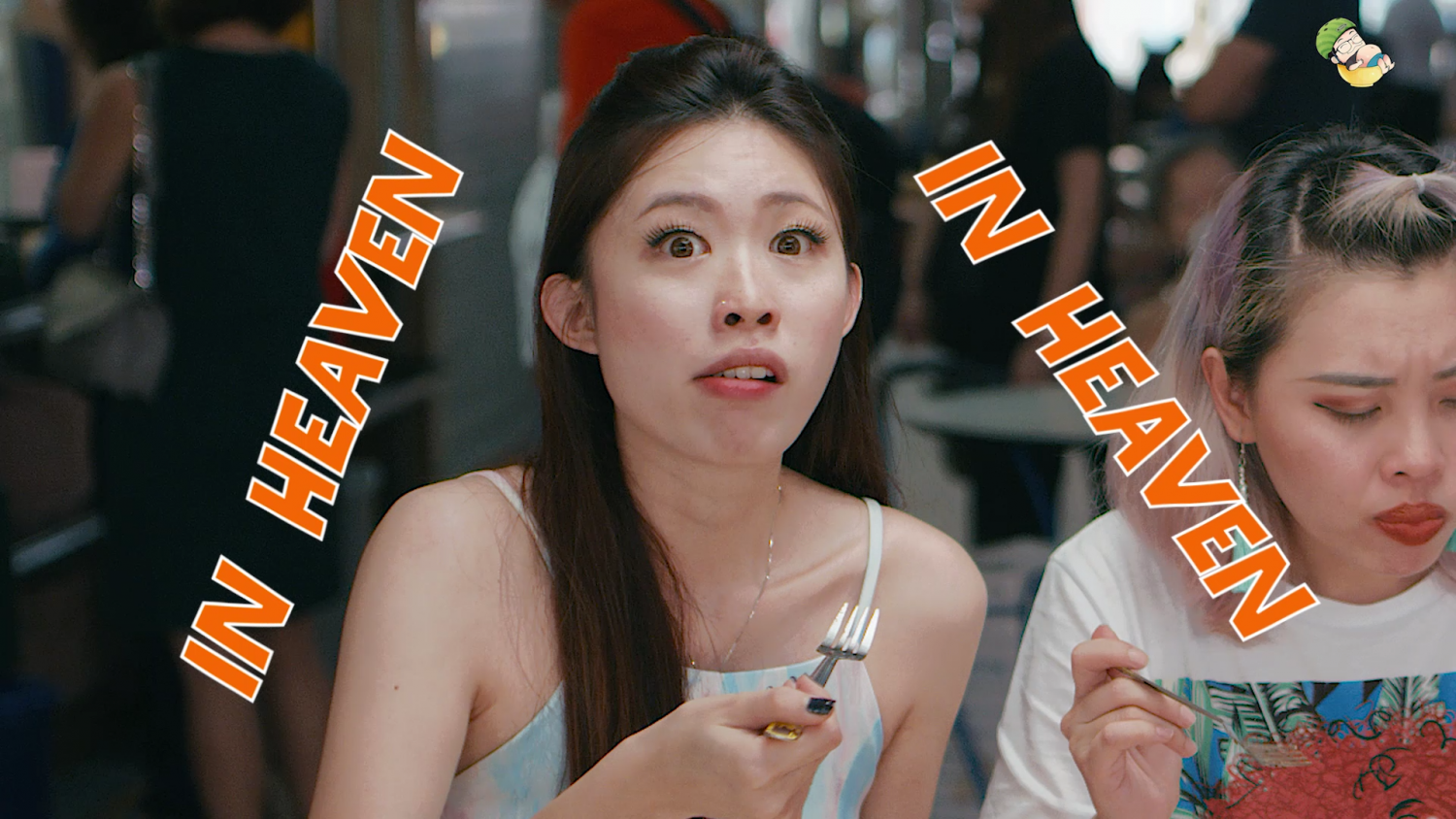 Between the black carrot cake and white carrot cake, we actually prefer the white version more. This white one highlights the aroma of the egg better on top of the chunky and soft radish cake.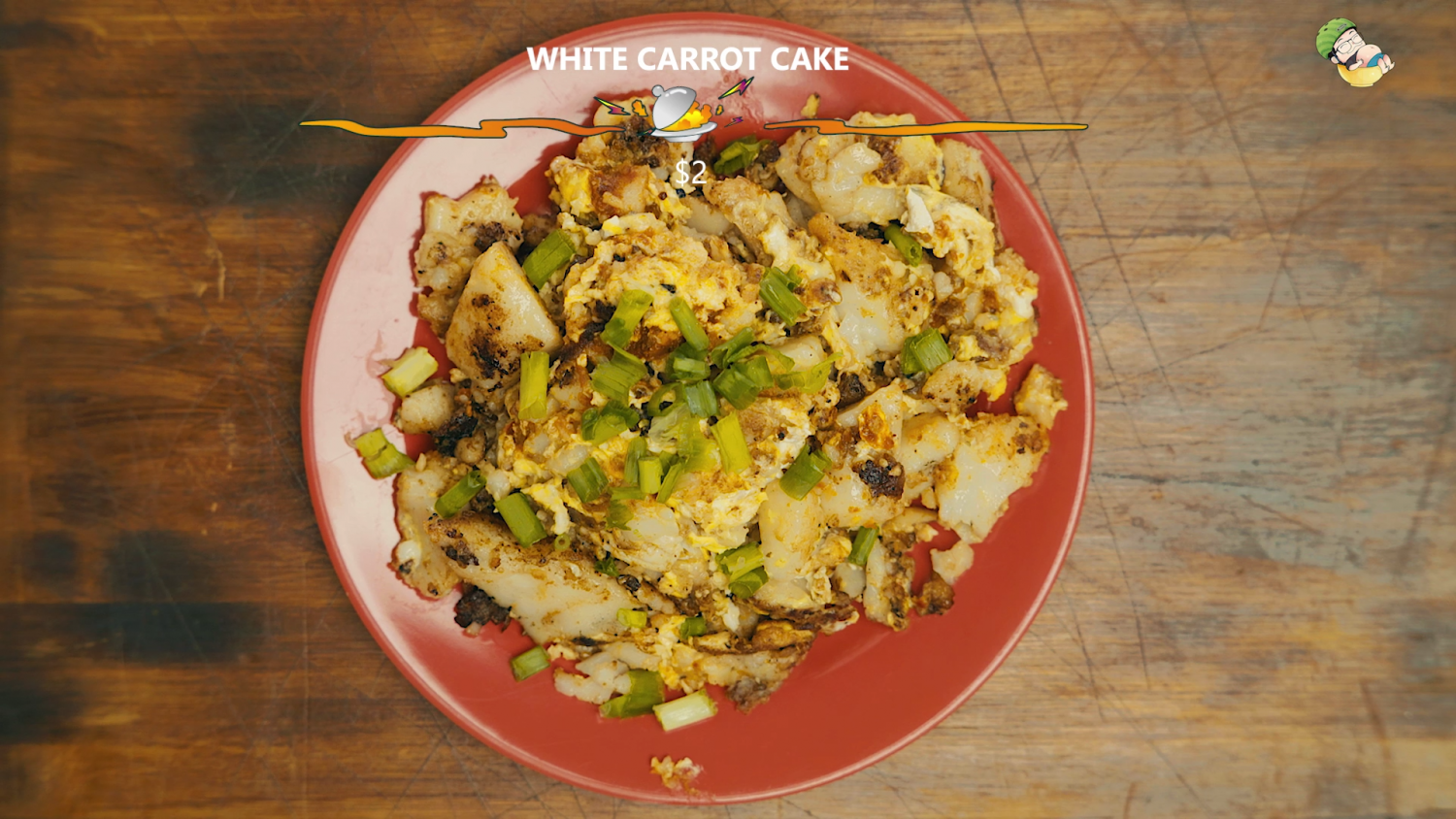 The umami of the preserved radish with the white kueh complements each other really well. The flavours are spot on. We love it! Such value for money for our favourite local delights.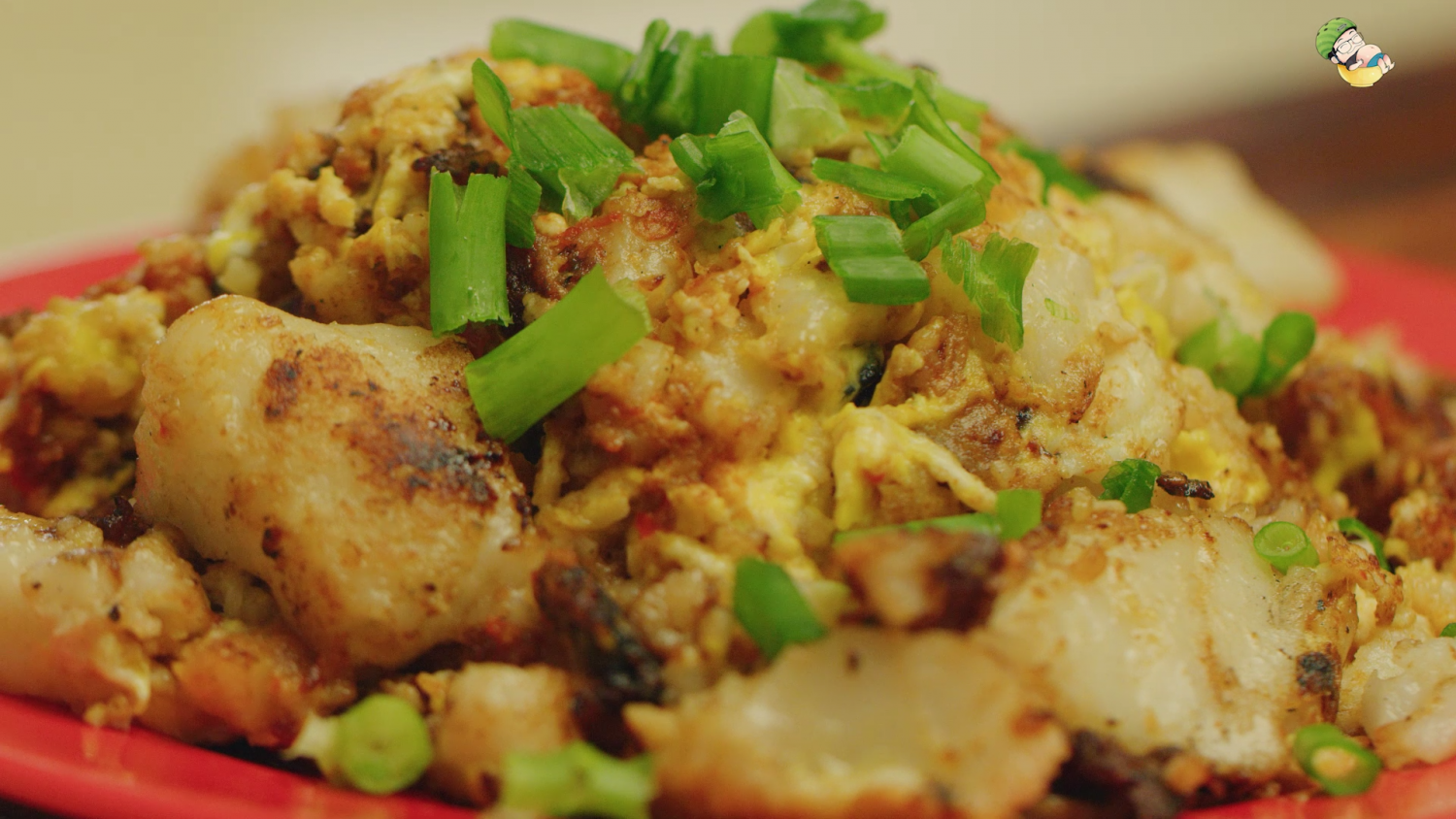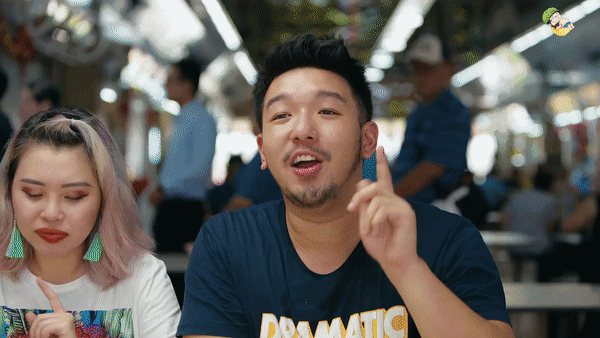 Ratings: 3 Stars, Food-King Good!
HENG LEONG CARROT CAKE

Pek Kio Market & Food Centre, 41A Cambridge Road, #01-13 Singapore 211041
Tues to Sun, 7.30AM to 3.30PM | Closed on Mondays
We are now at the famous Old Airport Road Hawker Centre, which also happens to be Ryan's all-time favourite.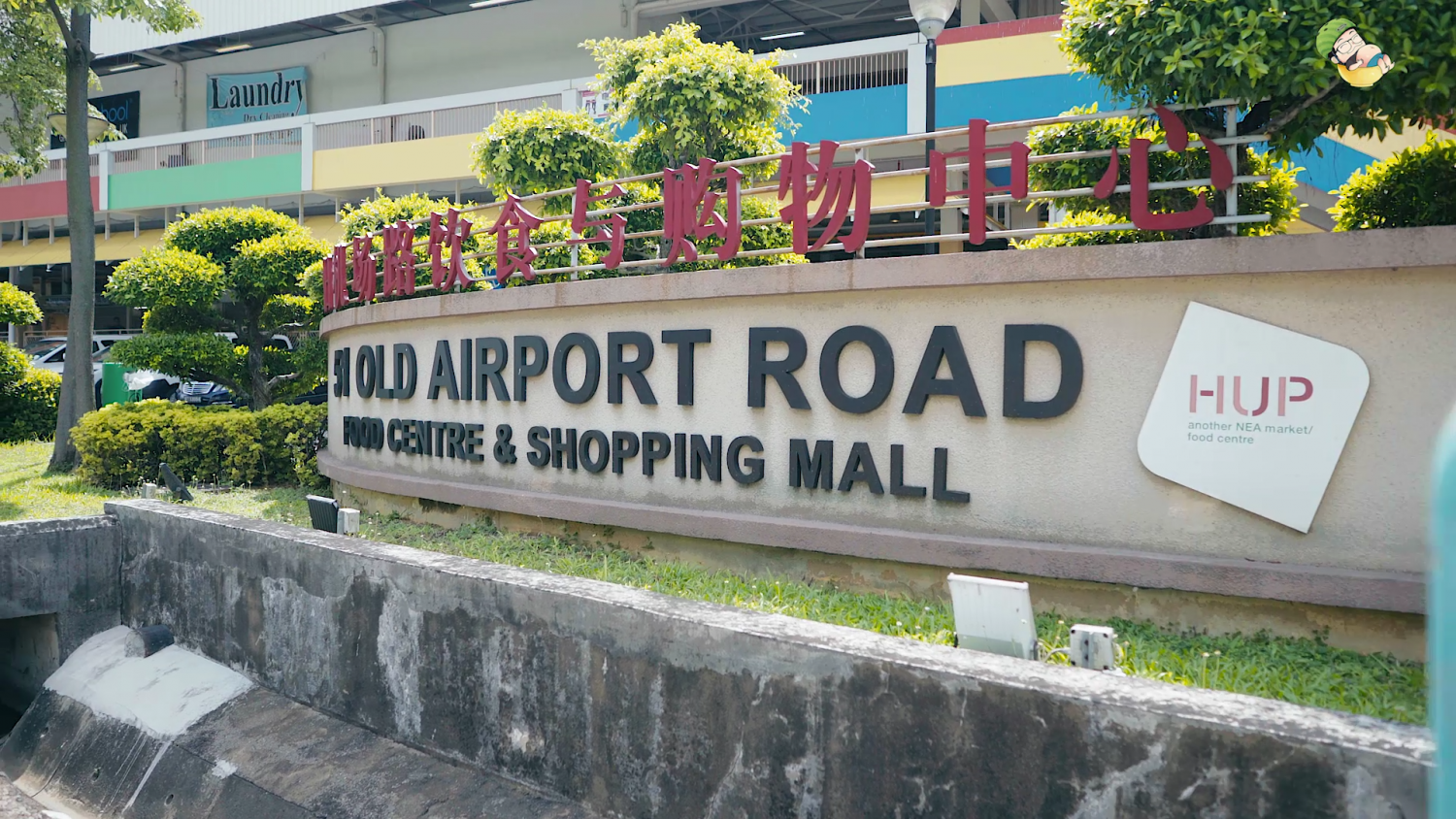 So this time we are going to try the $2 fishball noodles from Mei Yuan Gourmet. We wonder when was the last time we had such a cheap bowl of fishball noodles.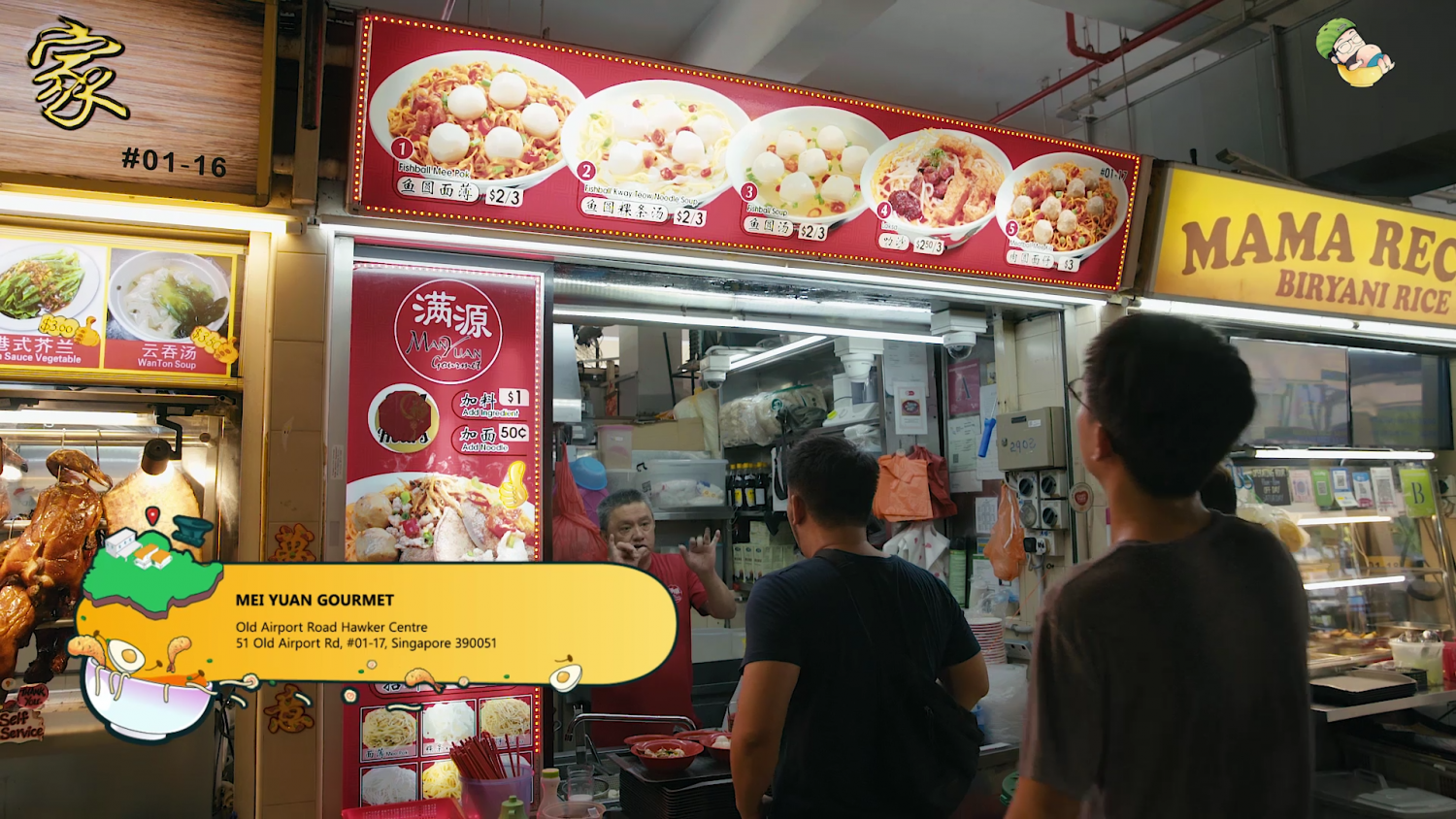 This stall also serves other kinds of noodles such as the Signature Dry Mee Sua.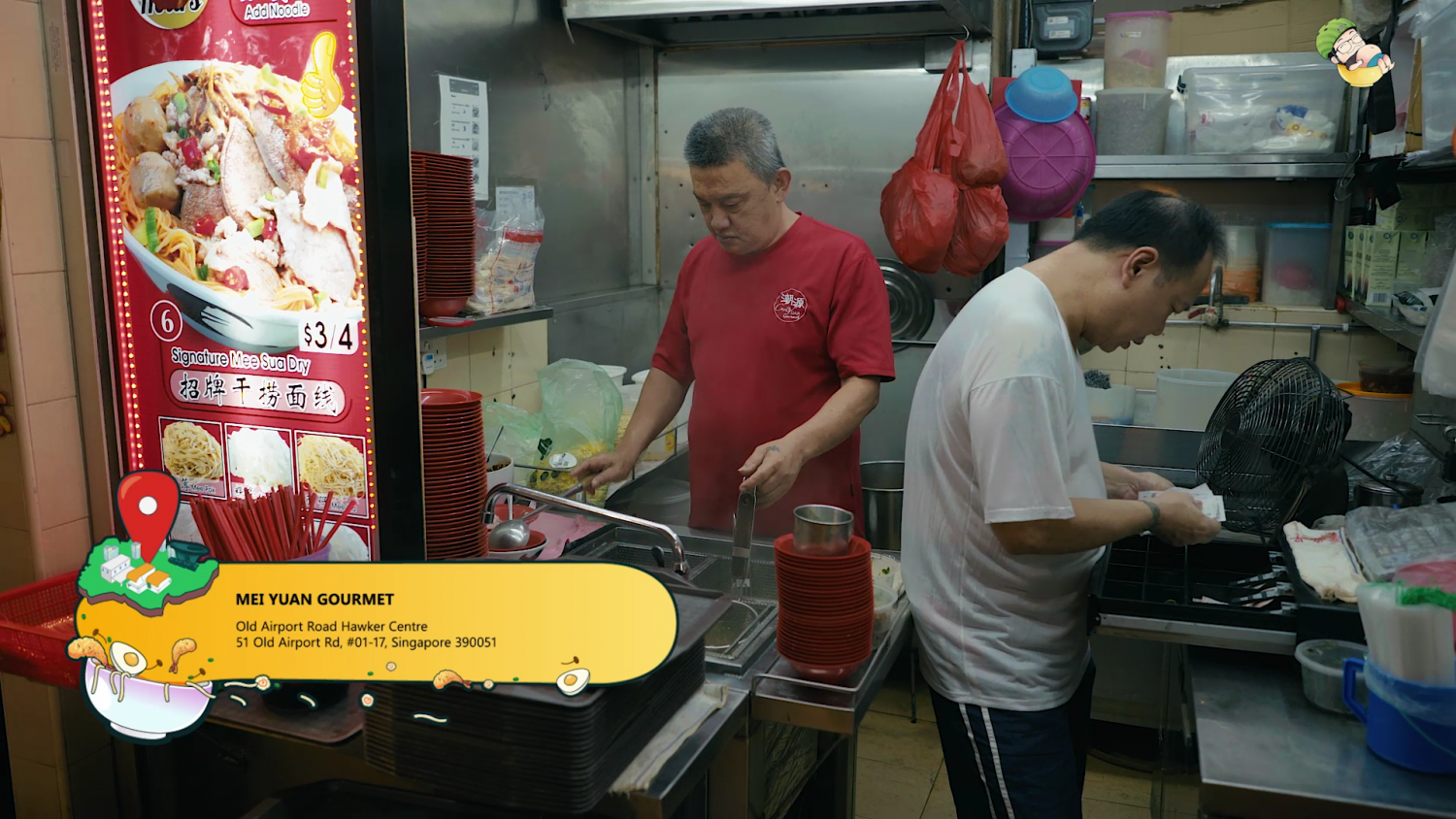 We can't wait to dig in!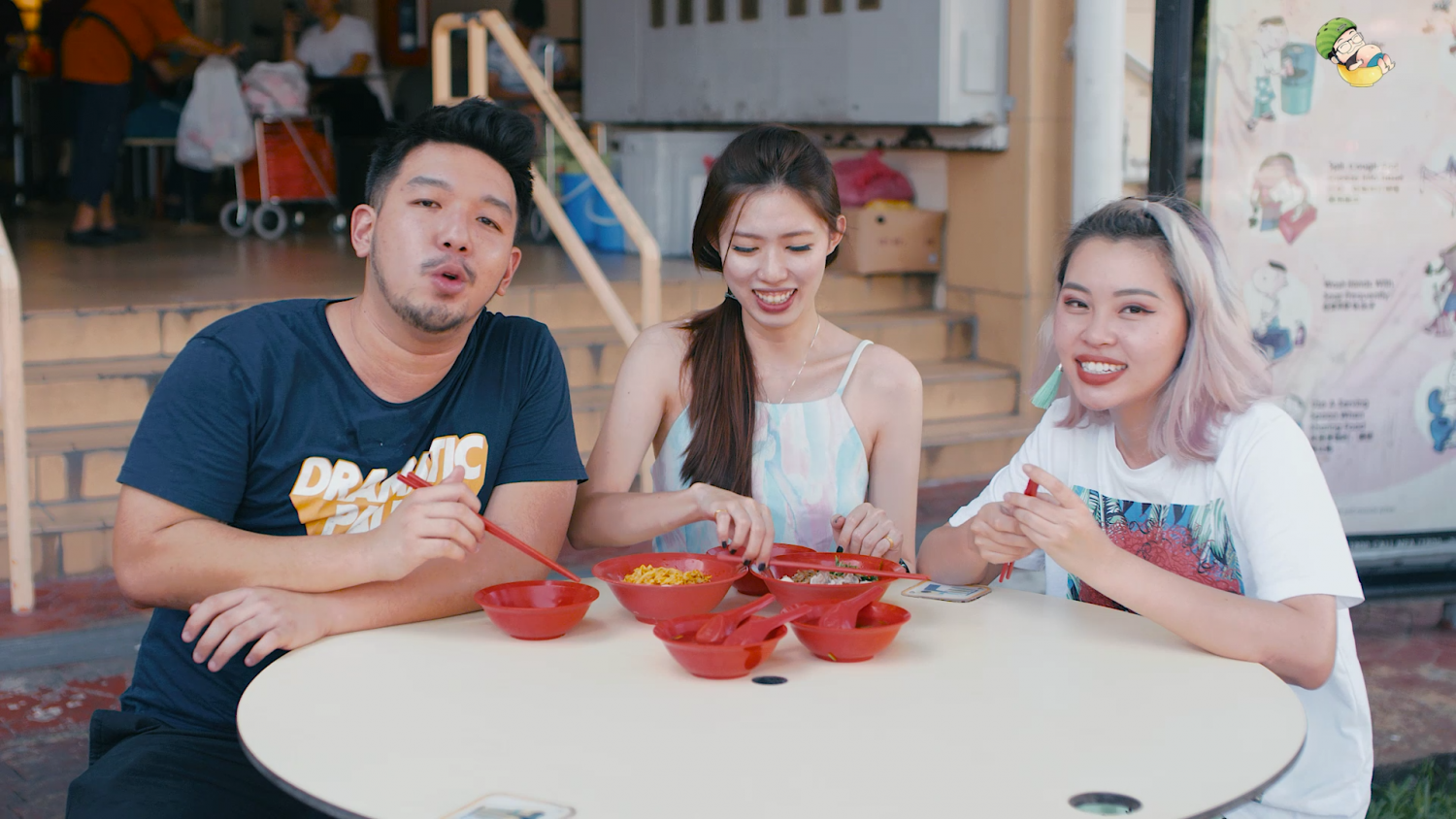 This is probably the cheapest fish ball noodles we've ever tried. Hope it taste as good as the price!
Five fishballs bobbing around in a hearty bowl of noodles coated in a blend of vinegar, chilli, fried pork lard and even ikan bilis.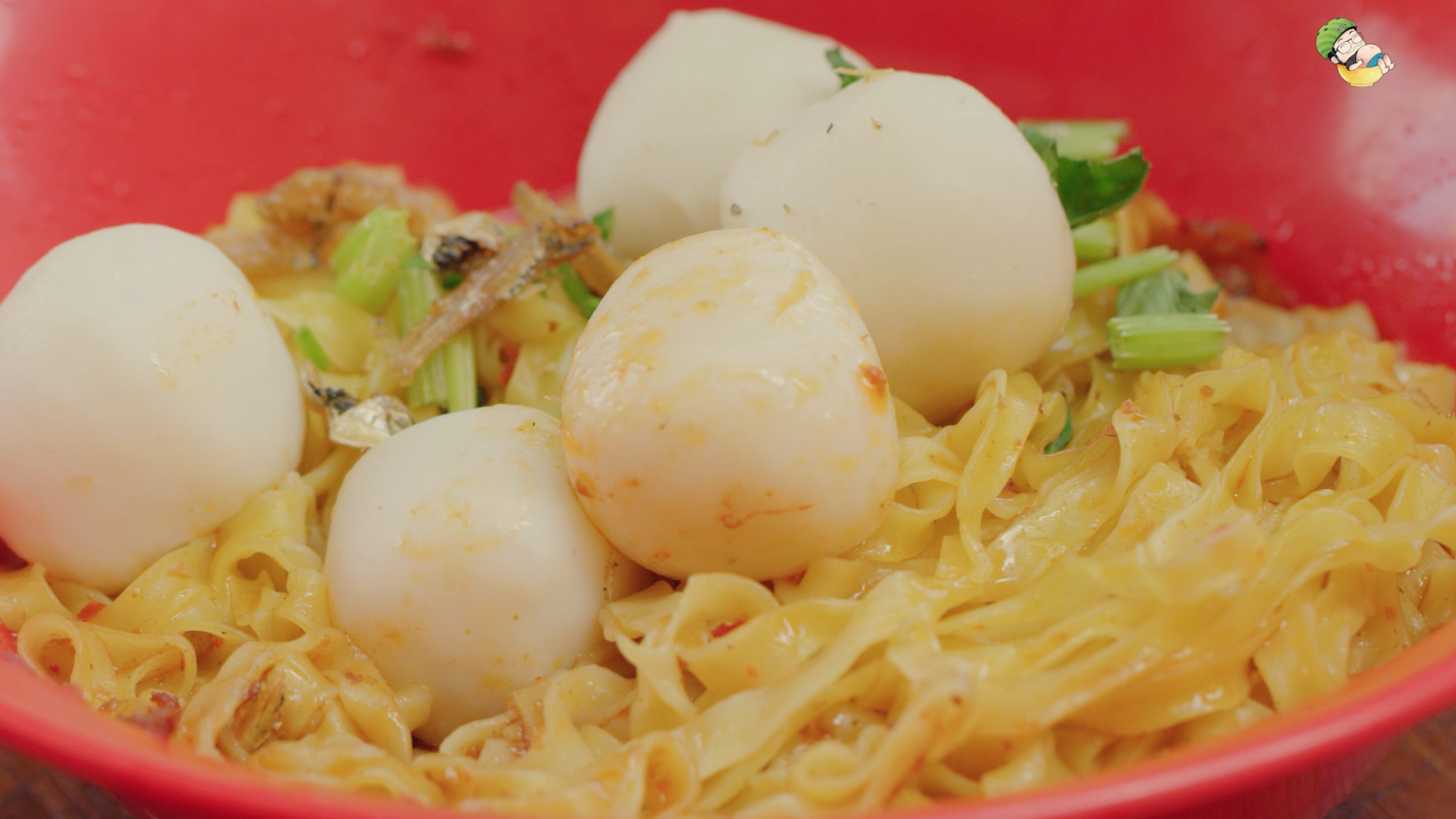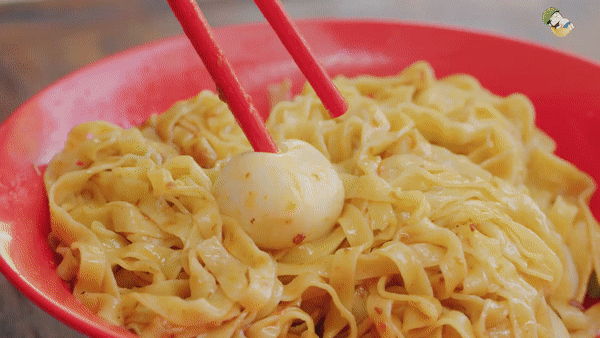 The fishballs got the Q-ness we are looking for and it doesn't taste too floury either. In fact, they are pretty juicy on the inside. Not bad.
Considering the price, this is pretty much a standard bowl of mee pok, only cheaper. We wouldn't complain and will eat this if we are broke.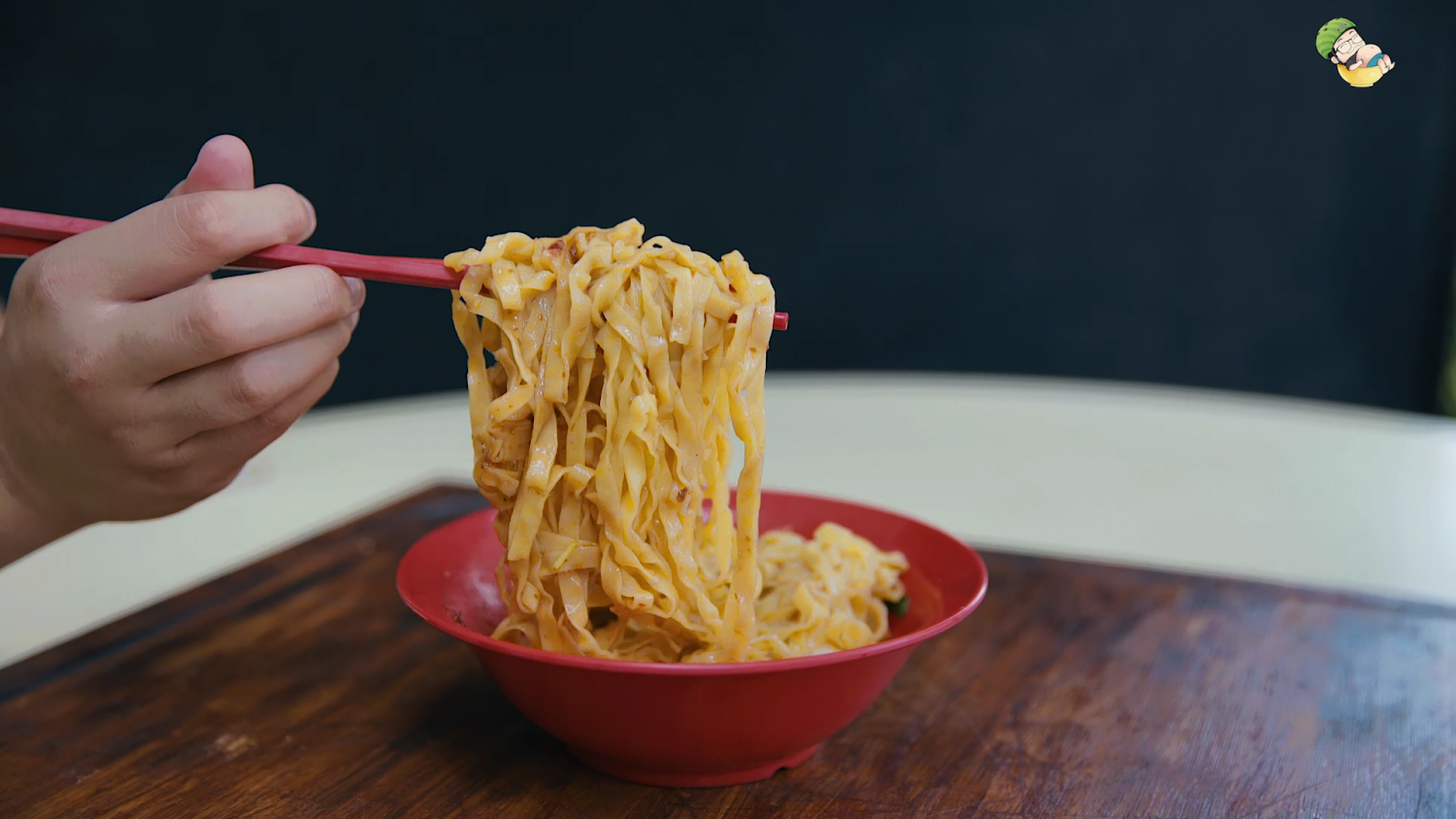 We will be trying their Signature Dry Mee Sua next. But here's a disclaimer – this is not $2. The stall owner recommended this to us saying it's really good so we might as well give this a try. And we've got to say this is pretty darn good!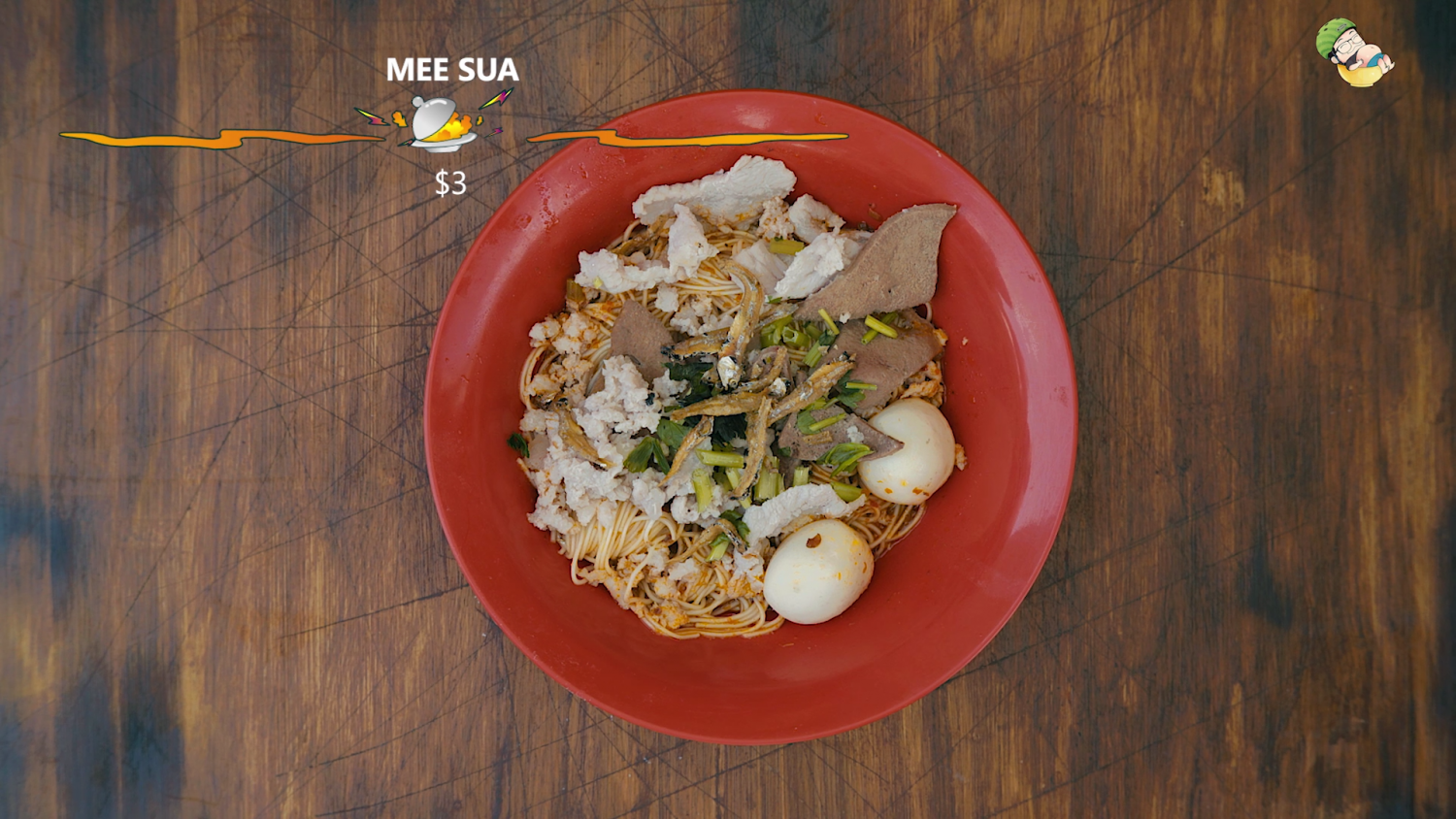 The texture of noodles are quite thin and smooth and there's a distinct vinegar twang to it too. If you've got an extra dollar for the day, we highly recommend you get this one. Because there is so much more depth of flavours compared to the $2 fish ball noodles.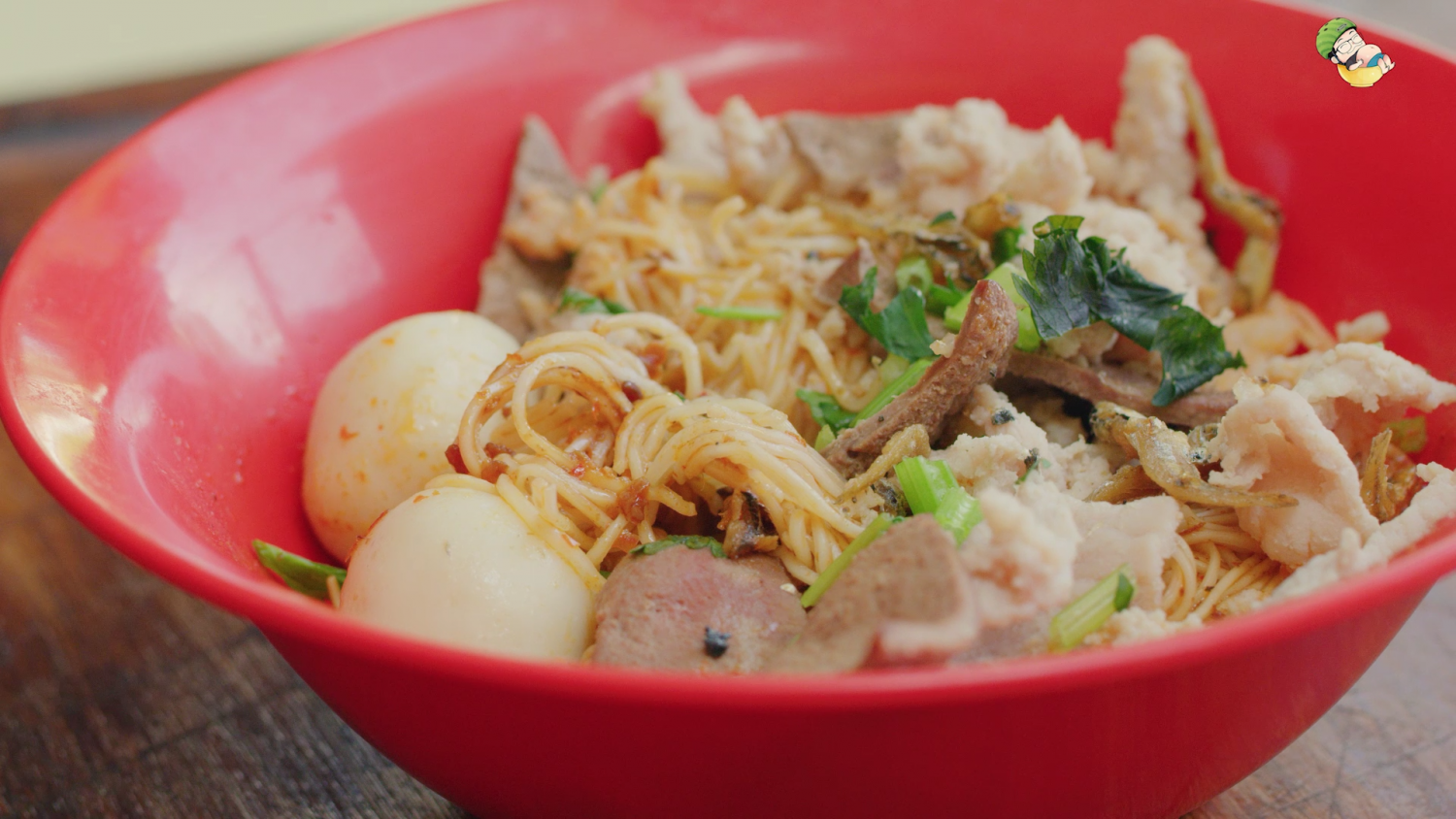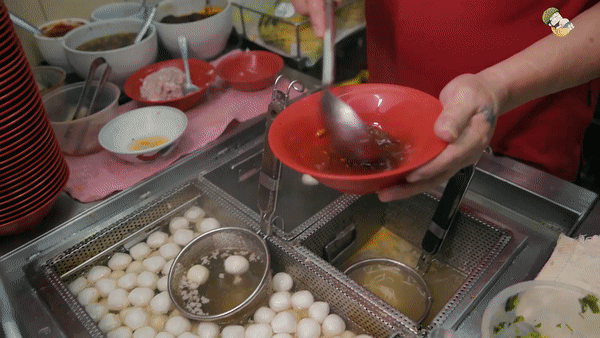 Ratings: 1 Star
MEI YUAN GOURMET

Old Airport Road Hawker Centre, 51 Old Airport Road, #01-17 Singapore 390051
Daily 10AM to 10.30PM
We have come to the end of the episode and boy are we satisfied with all the cheap and good places we found today. So good that our NOC girls decide to strike a sexy post to show how happy they are today. And we hope you enjoy the episode too! Remember to click the link below to watch our video too! Goodbye!