It's been a long time since we've last done a behind the scenes post! And given how popular our latest video "Types of Colleagues During Lunch" appears to be (I hope so), it's due time for another one!
Not sure if anyone counted, but we actually had to get 9 talents down for just this shoot alone, so it's a considerably huge shoot. Especially when the talents outnumber the crew (we need more staff, halp!).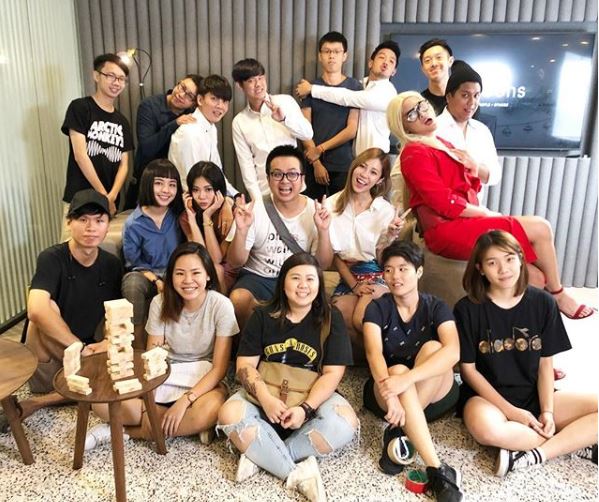 As much as we love our office, we realised very quickly that our office aren't exactly the kind of offices that most people will imagine. So that ended up being a problem when we want to do an office shoot. But thankfully, CoQoons Coworking was kind enough to allow us to shoot at their premises, and their office was really beautiful. Also, it really helped that the co-working space wasn't fully occupied, so we weren't restricted to the areas that we were able to use.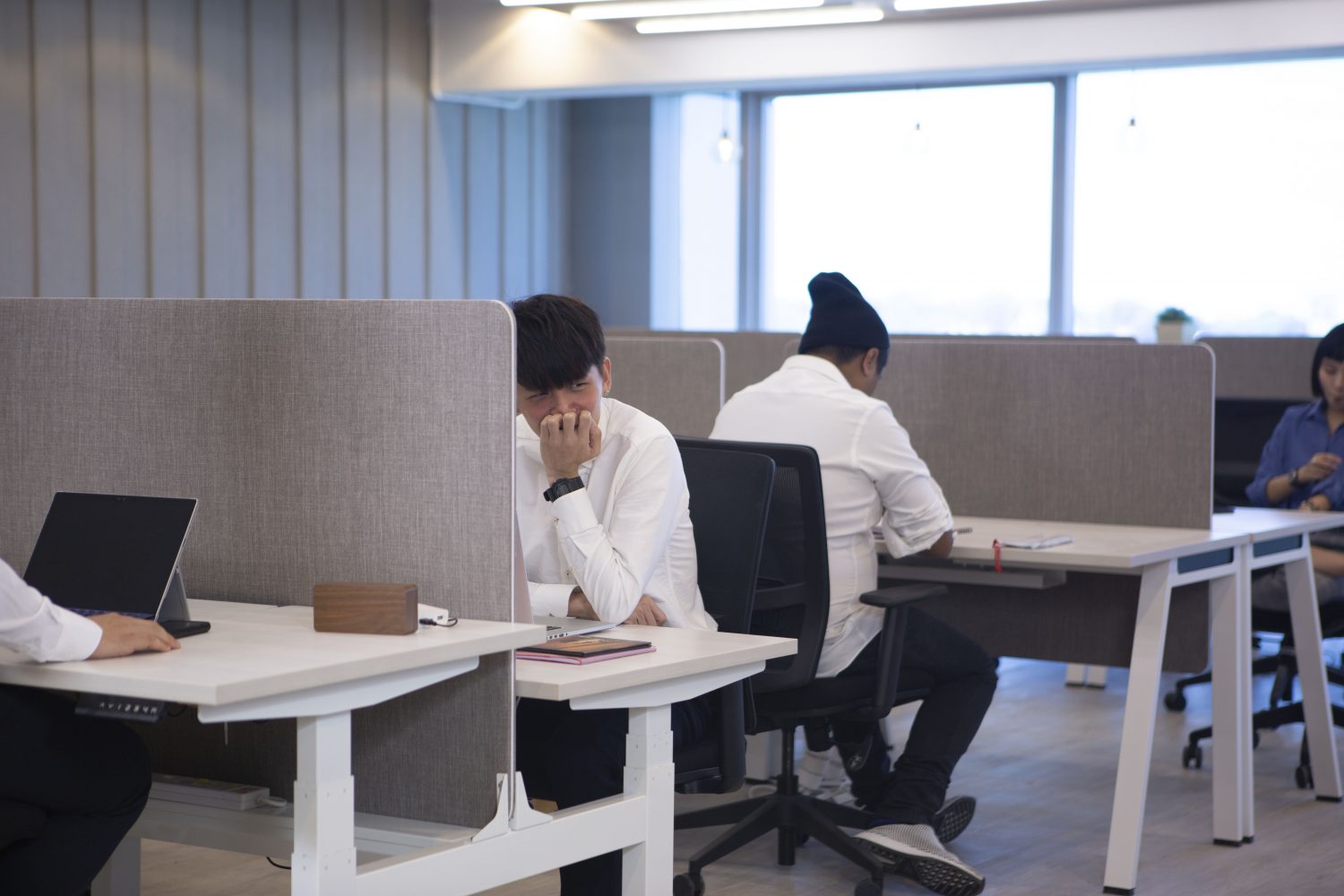 While NG-ing is part and parcel of every shoot, but NG-ing when there are no lines is on another level. Also happening in every shoot, are actors/actresses improvising on the spot, instantly making the scenes funnier, for example…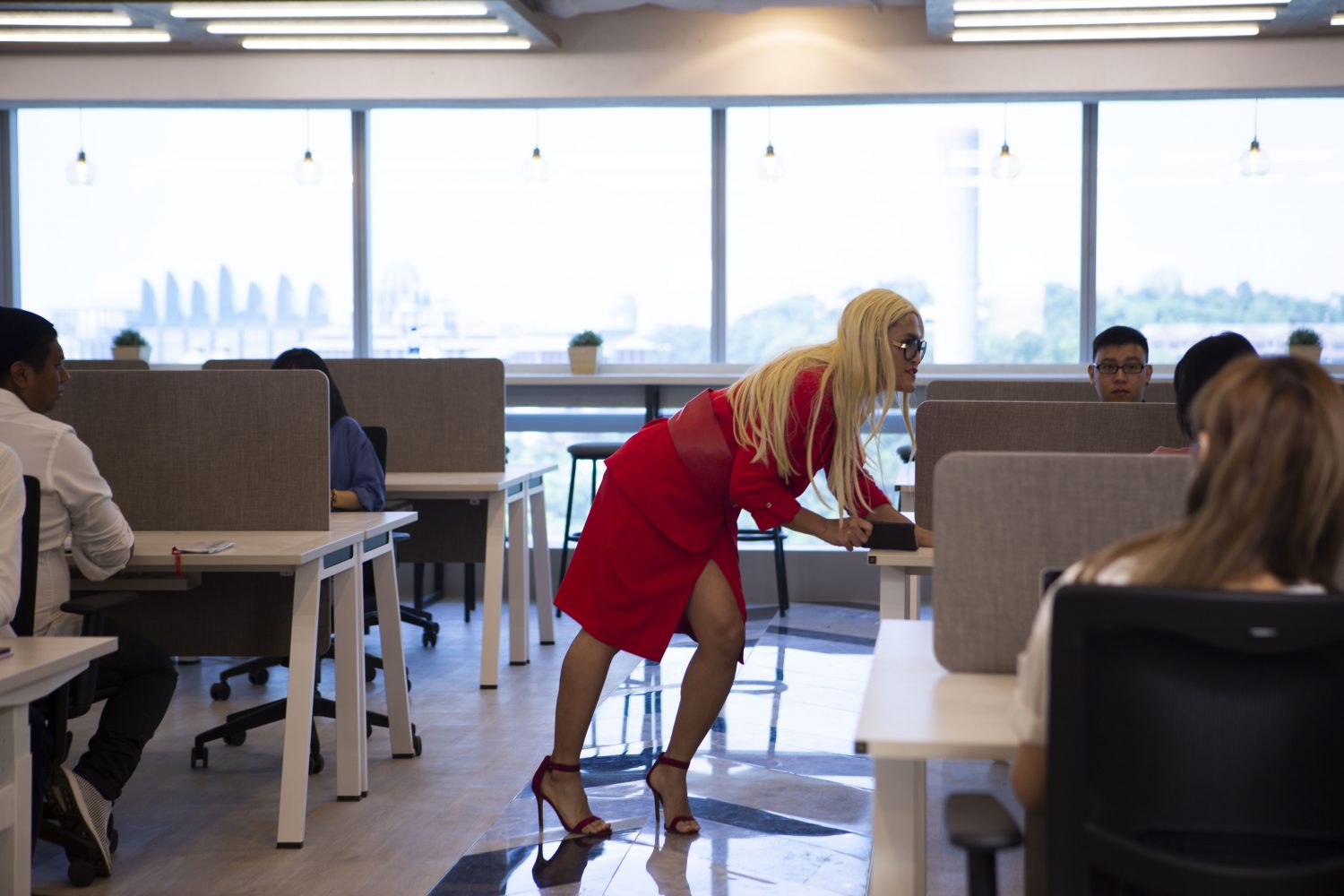 Also, Seetoh Da's scene is largely improvised as well, thanks to the books and plants at the pantry.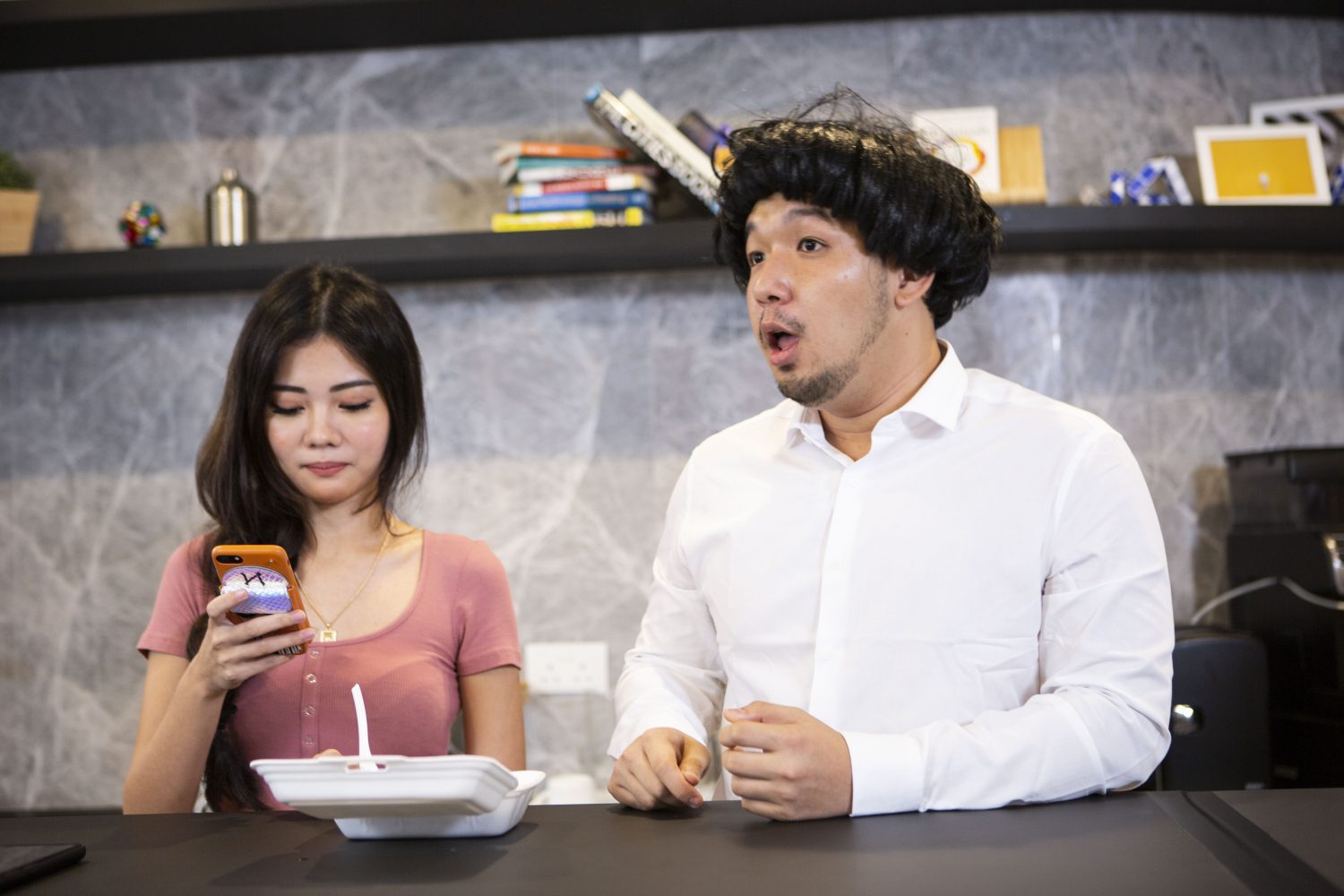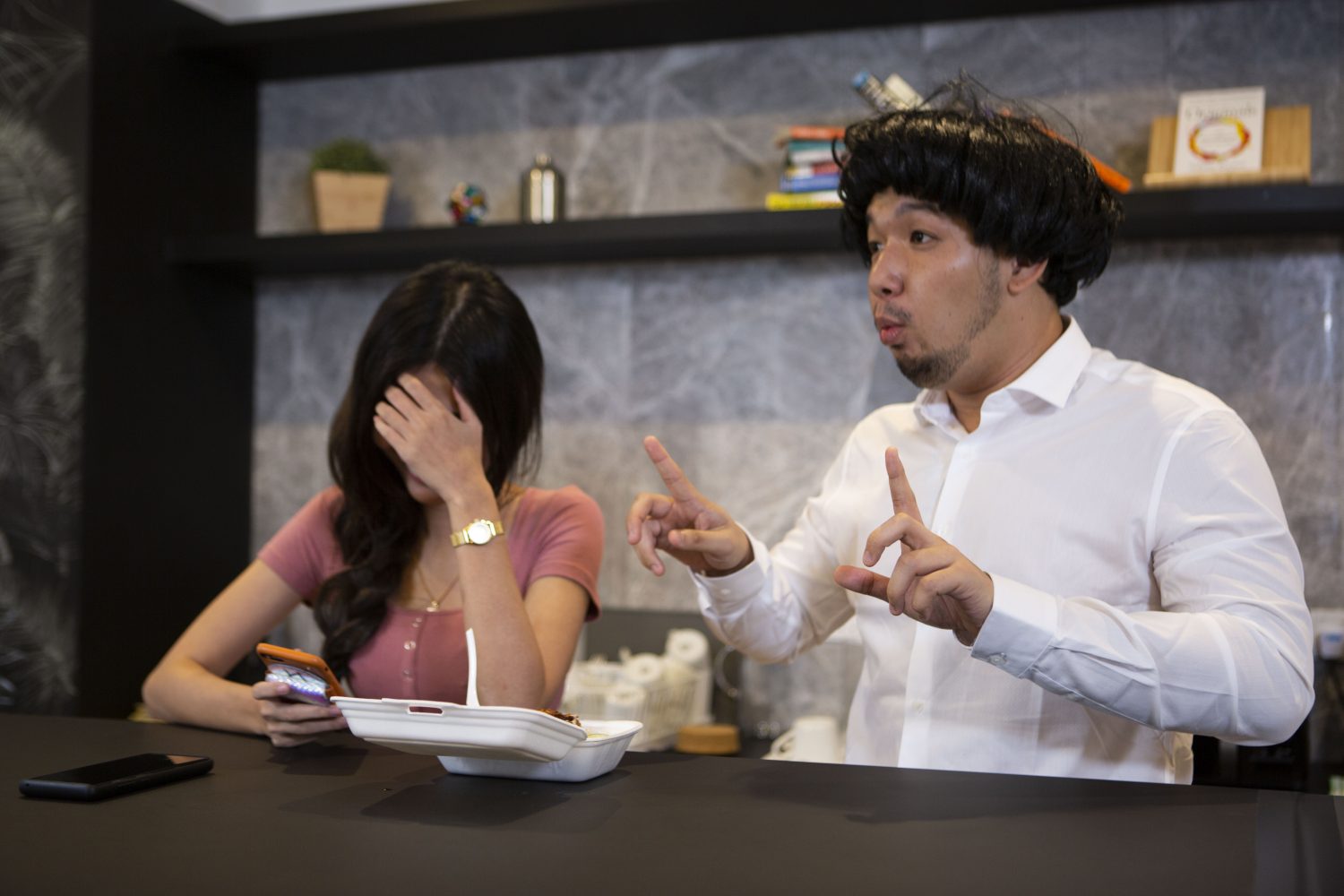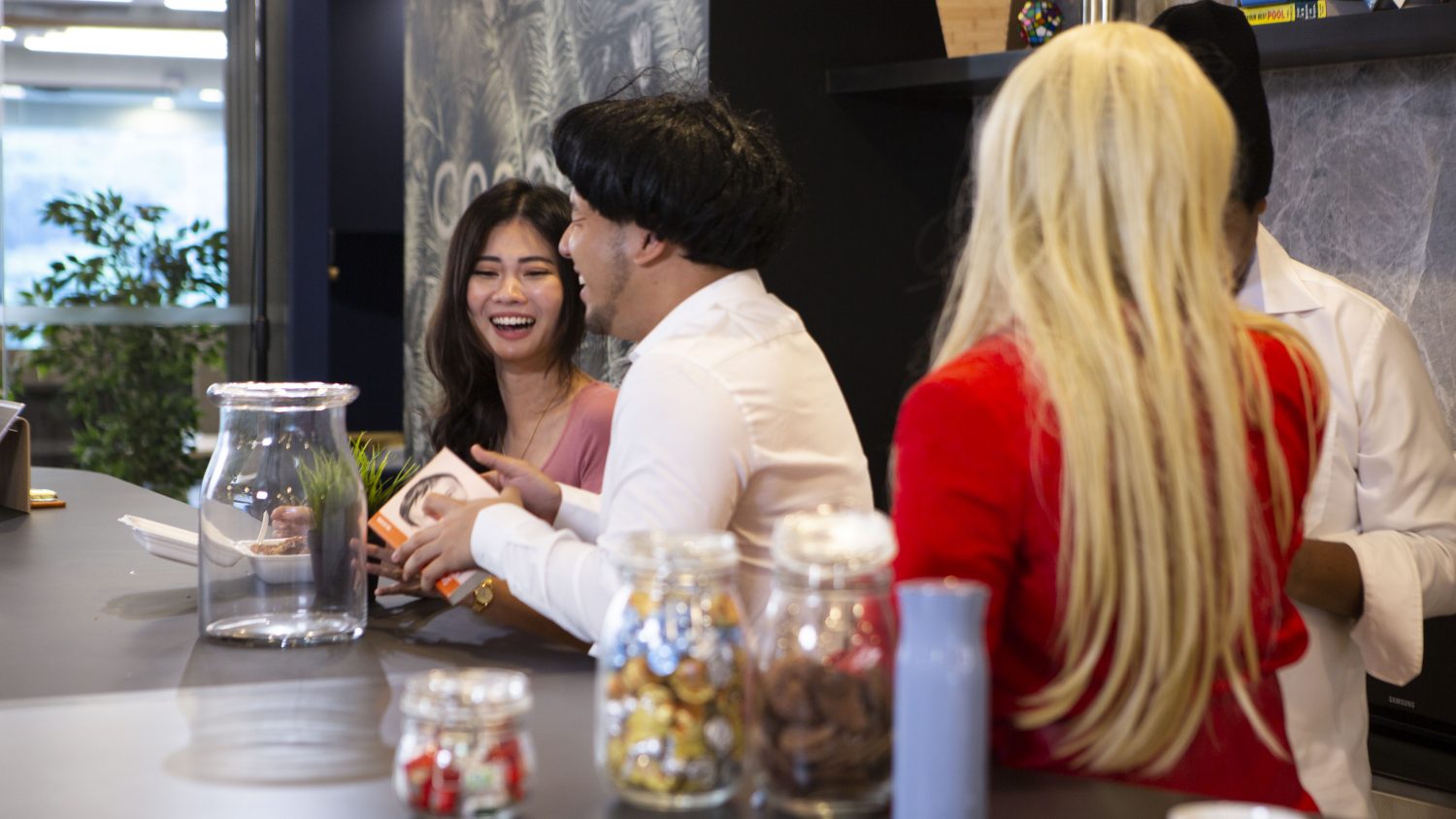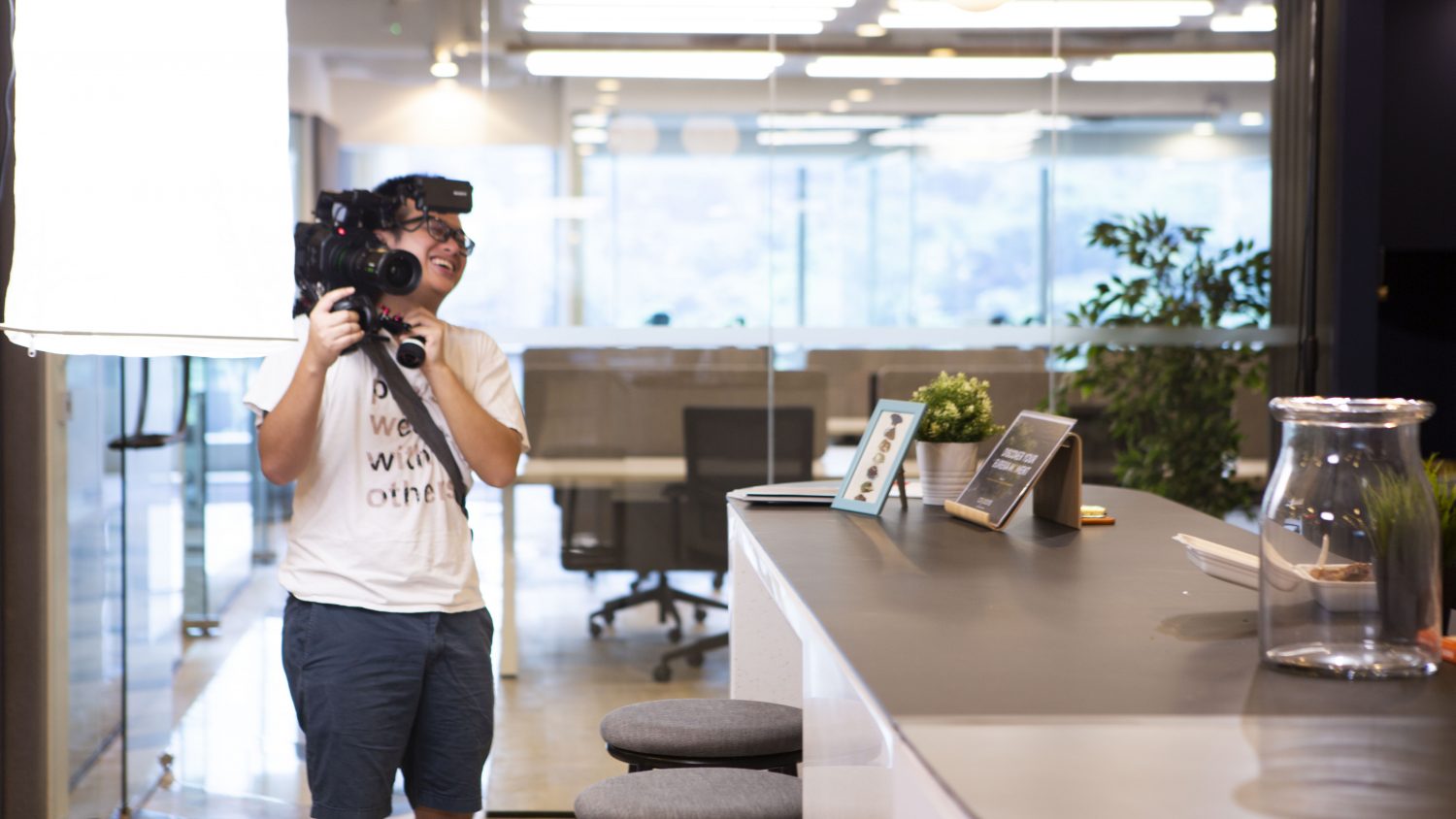 As the theme of the video revolves around lunch time, we will definitely need food. So we will definitely need our resident Food King hosts to illustrate their amazing capabilities at eating. Notably, Dee Kosh's.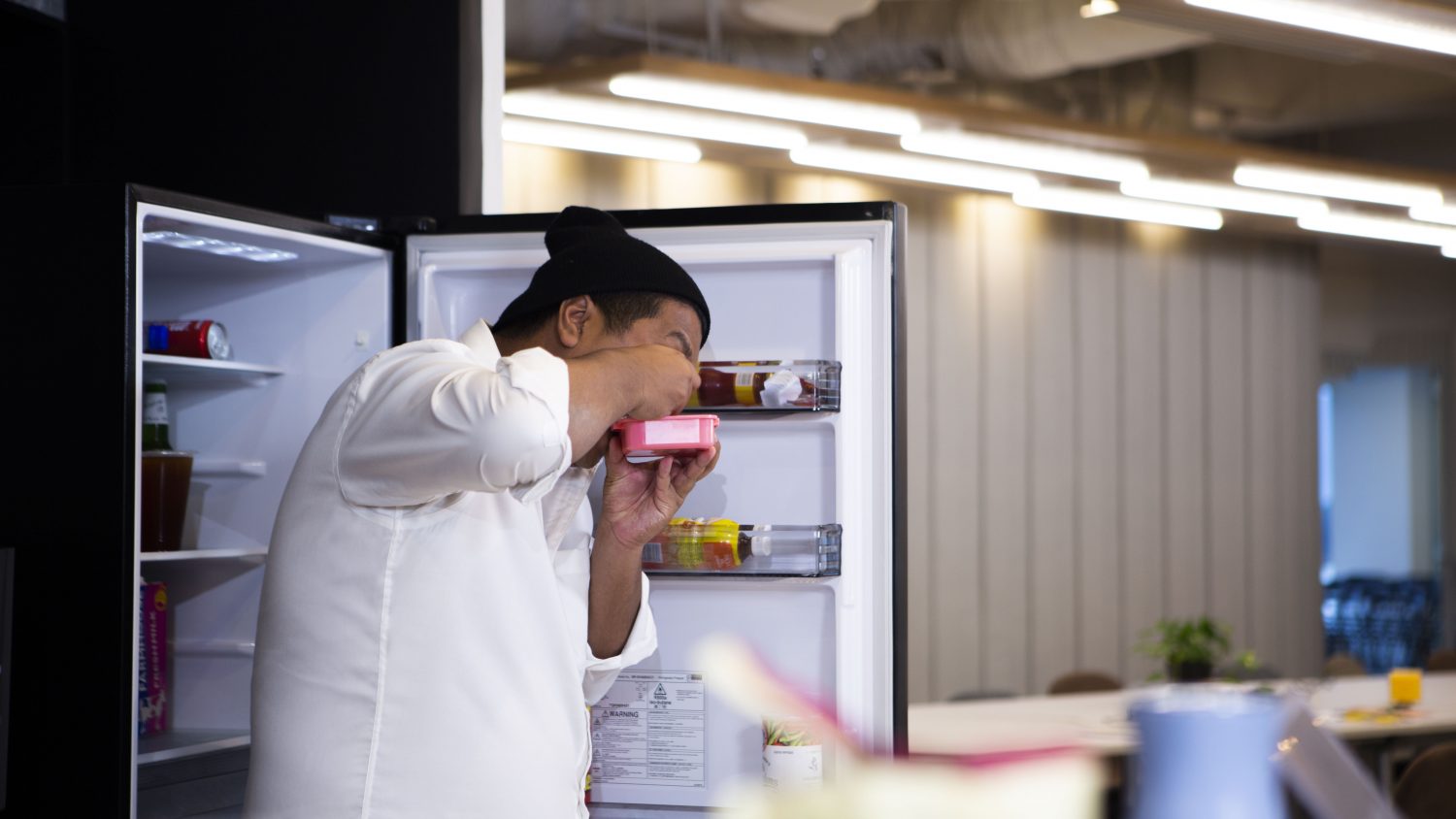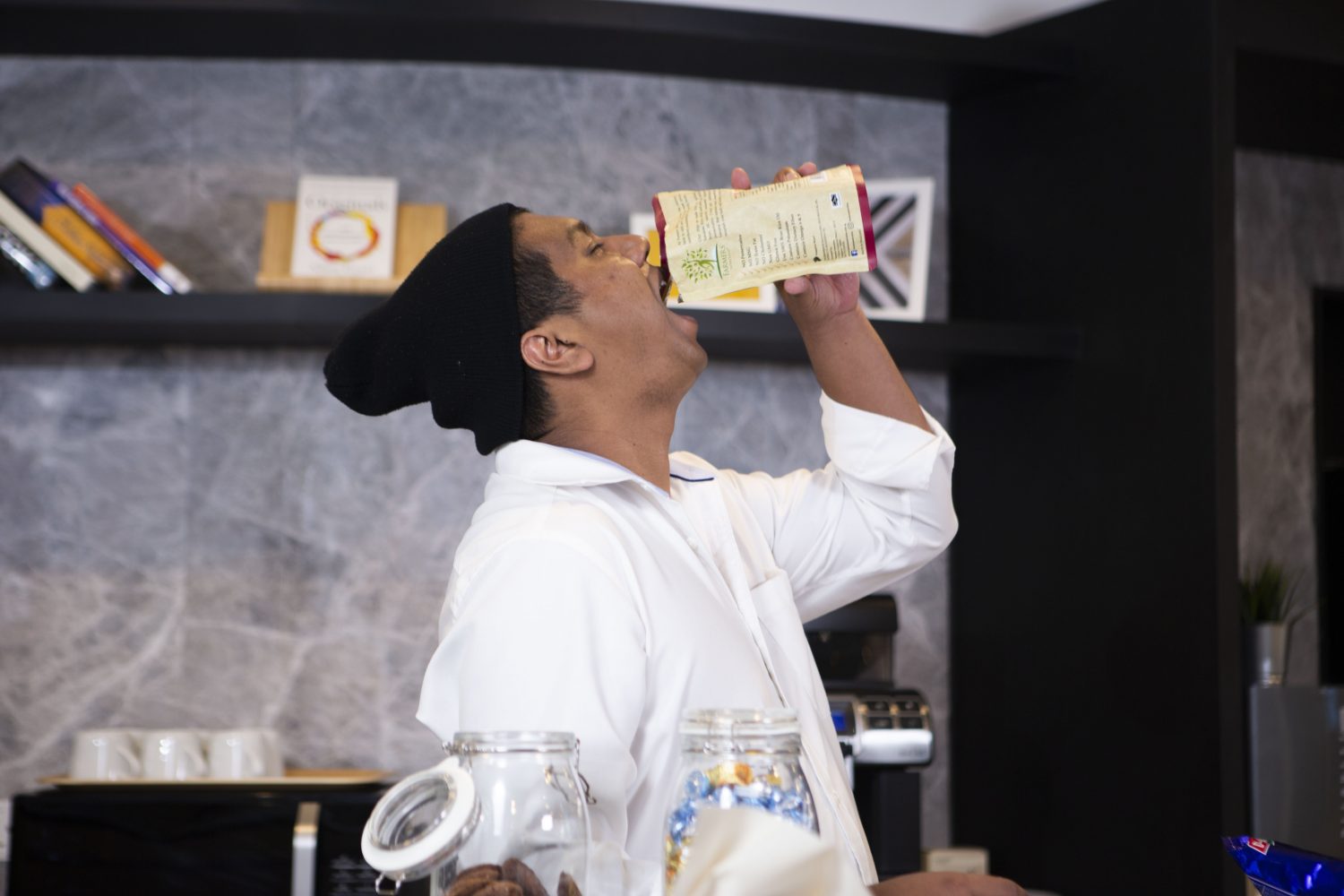 In between takes though, when the talents are not involved in the ongoing scenes, they will usually take the time to rest… Or take selfies, because selfies > rest.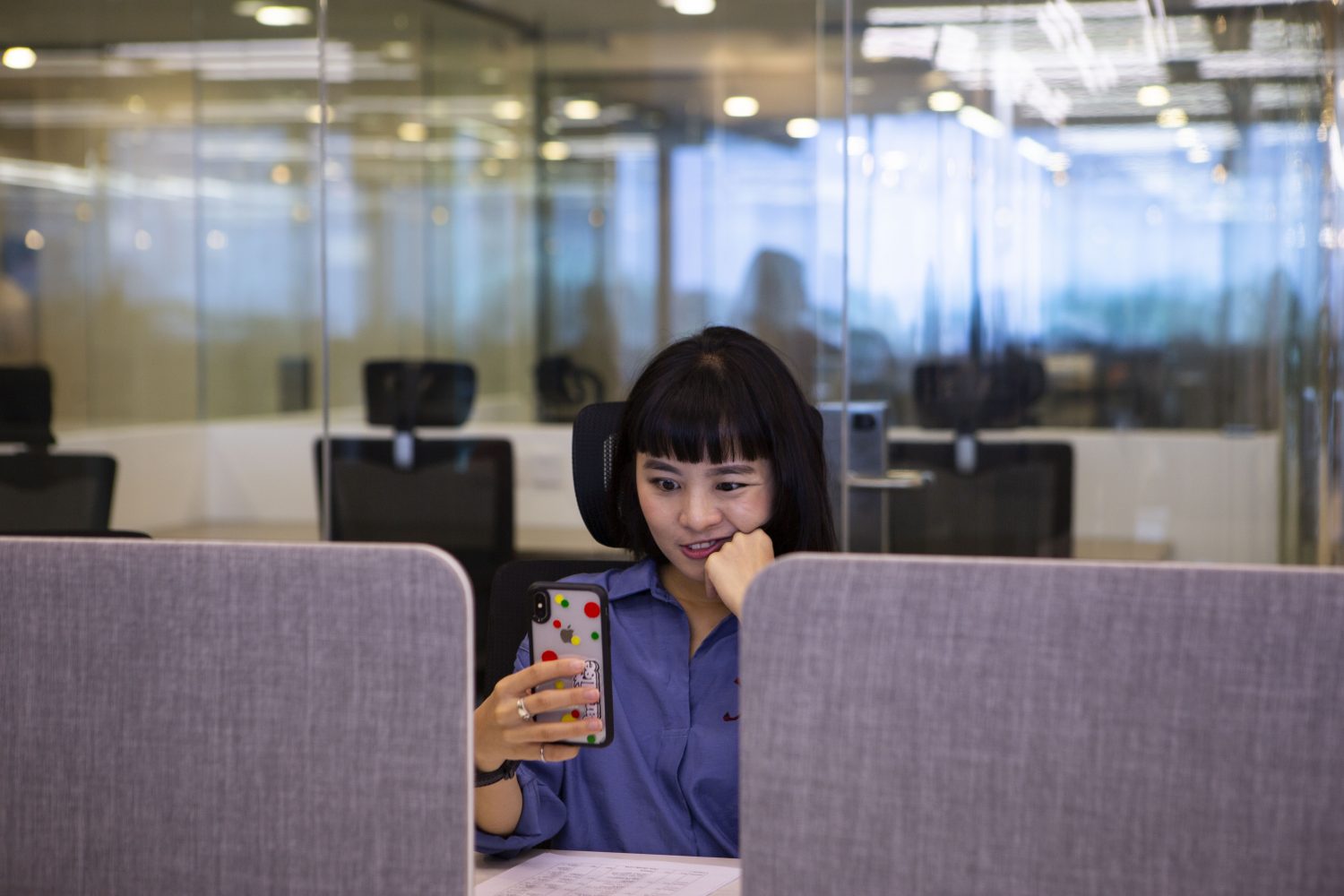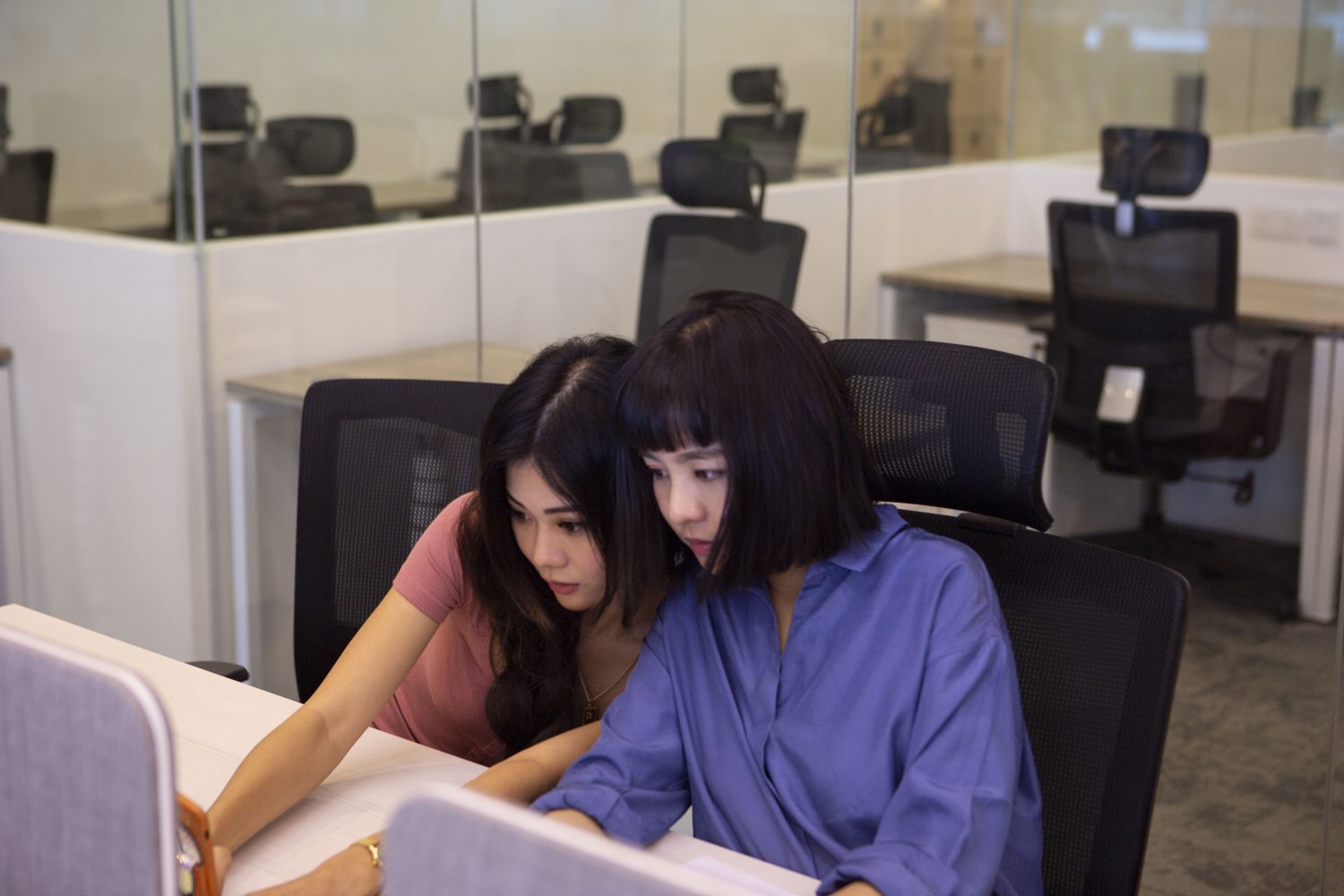 While some are smarter, they will wait for the photographer to approach and then pose for the photographer.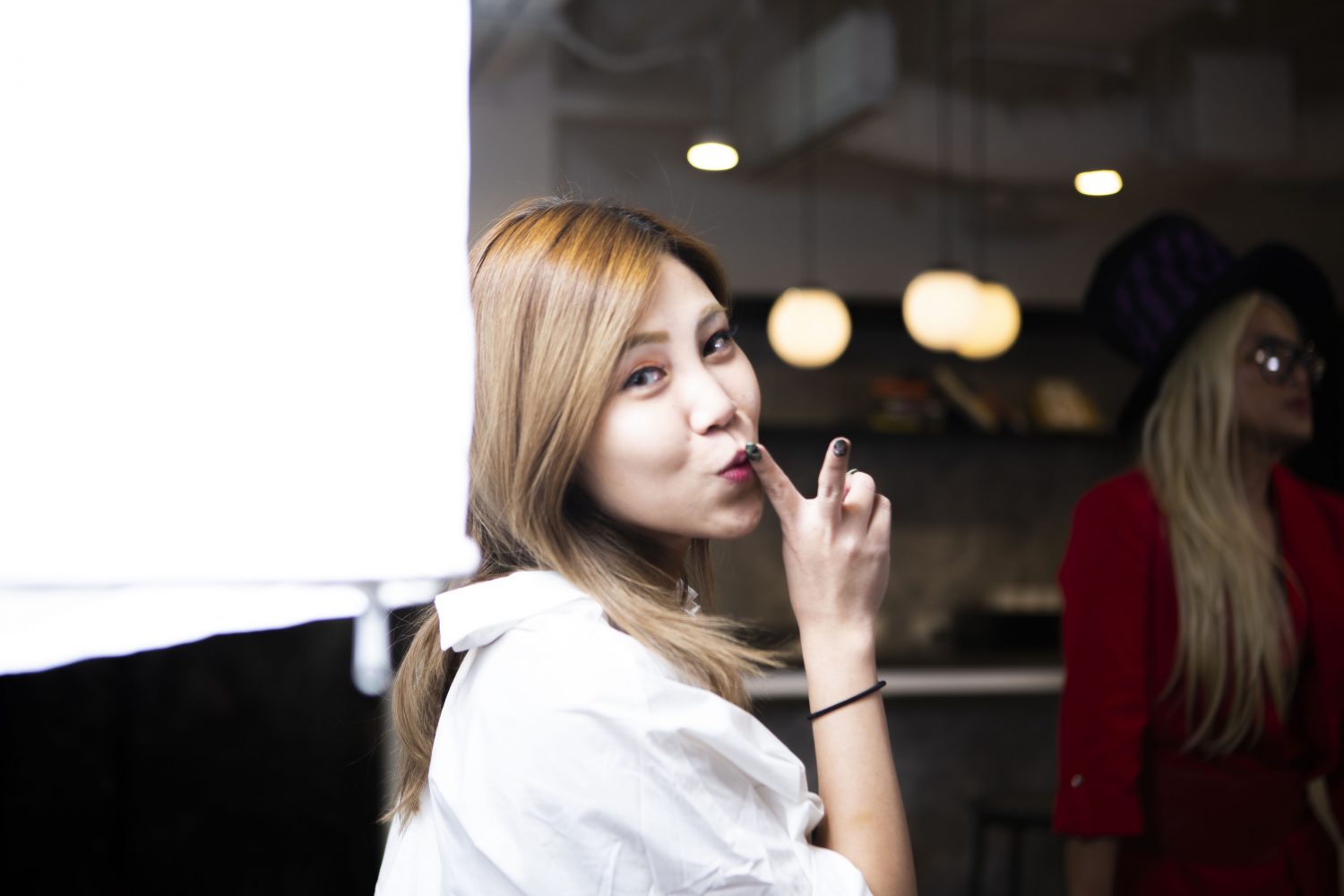 With all videos we make, we usually won't be able to tell if a video will be popular with the audience or not. Also, even if we know what resonates with you, we will still want to adhere and not compromise on our own style of videos. But every now and then, we will get a good feeling about a video during the process of its filming. The good feeling mainly derives from how often our actors laugh while acting their scenes.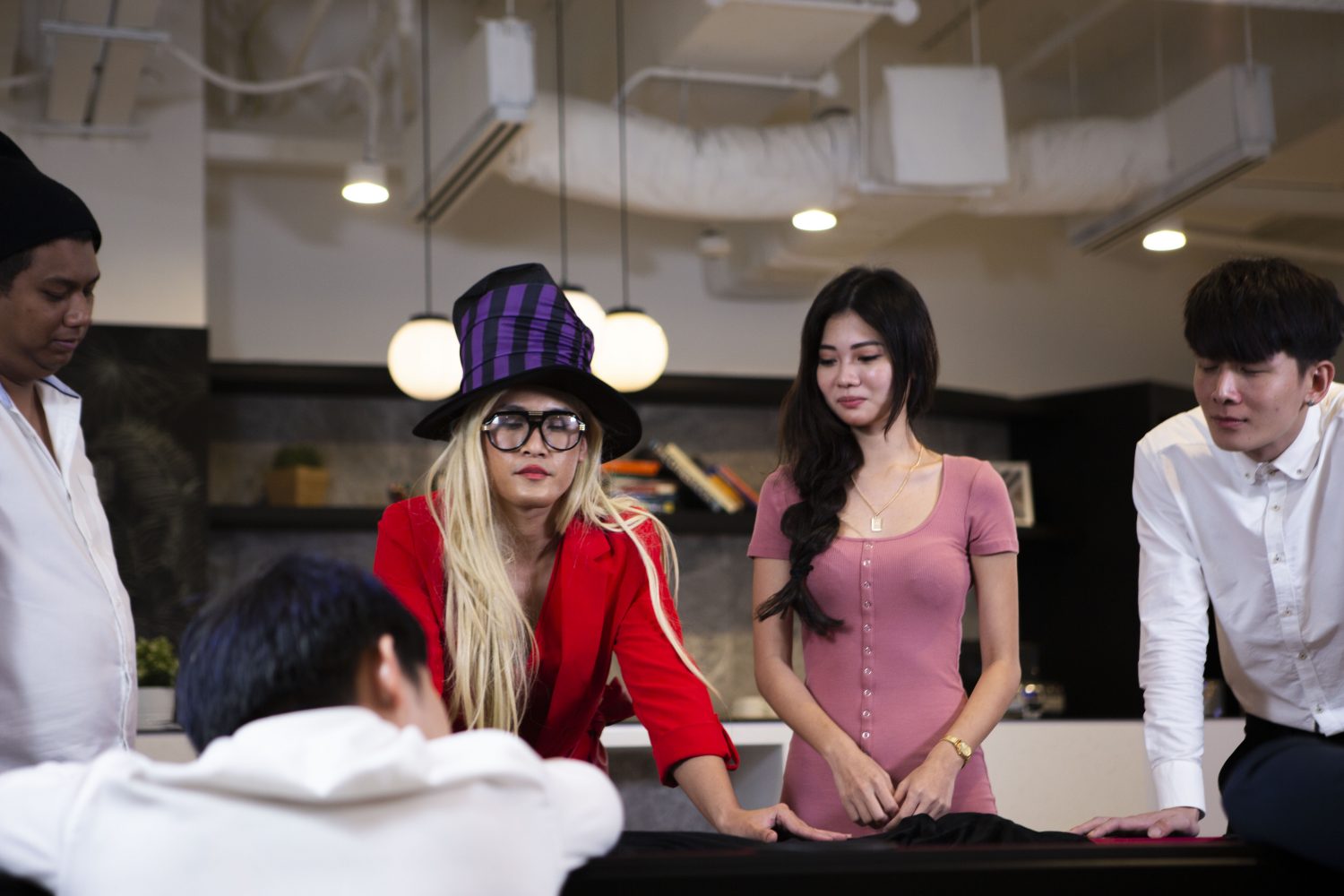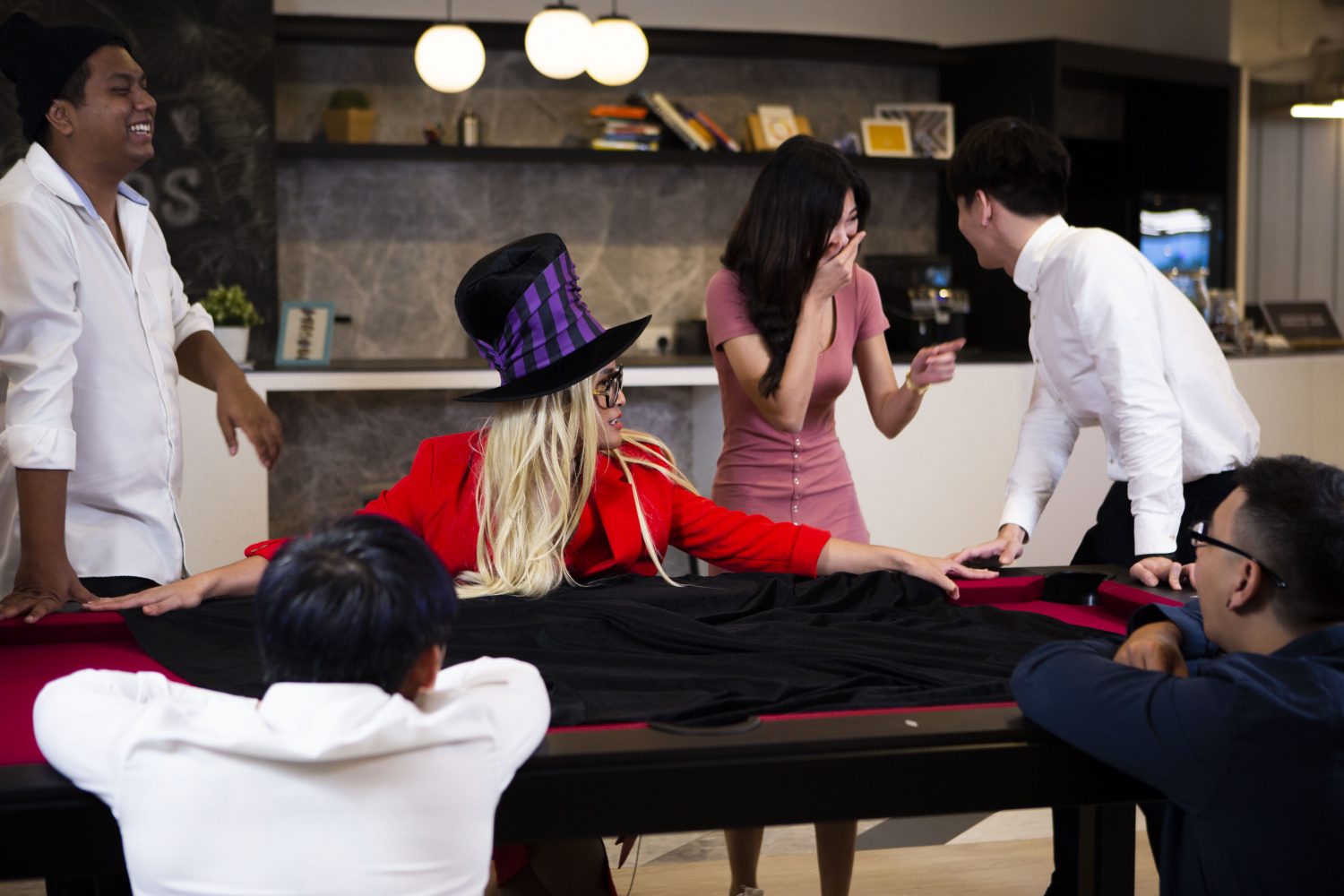 Though we admit that Zijie and Aurelia aren't the best measure out there.
Also mentioned before, a producer plans and coordinates the shoot. So his/her job does not stop even when the filming commences. He/she will have to make sure that each scene is prepped and ready to go. And sometimes, the producer will need to make sure things move.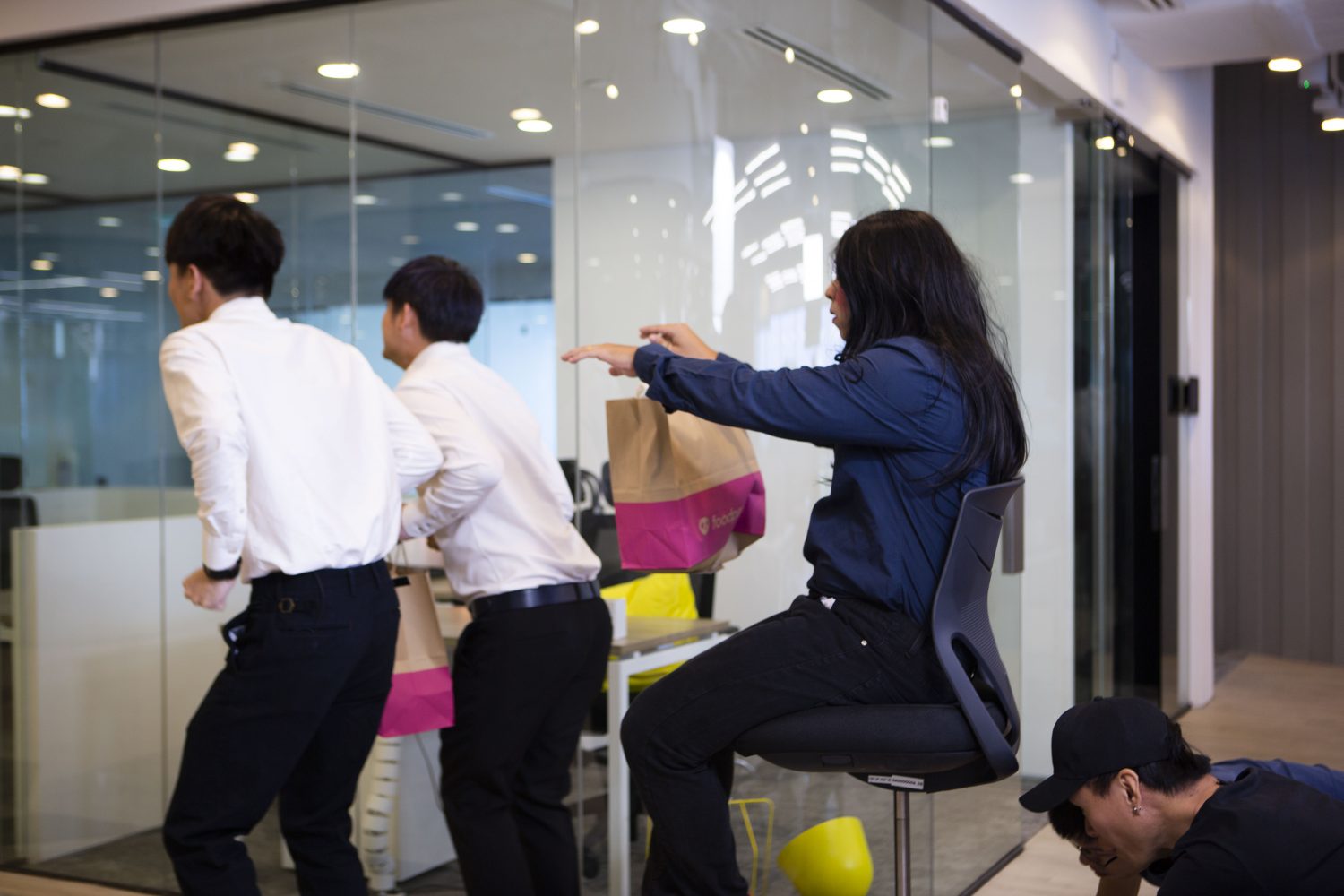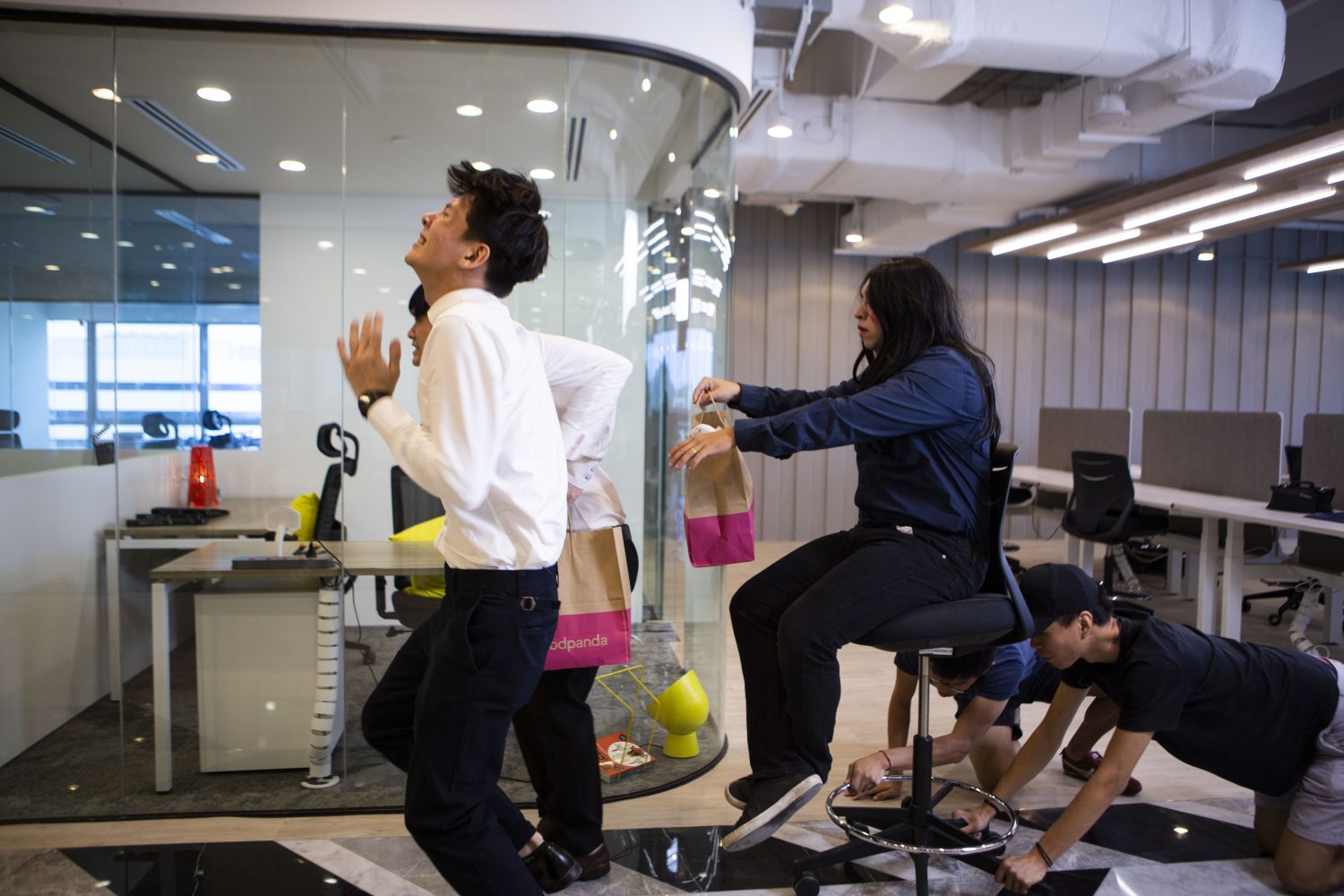 As well as making sure that each talent on set looks the prettiest they can be.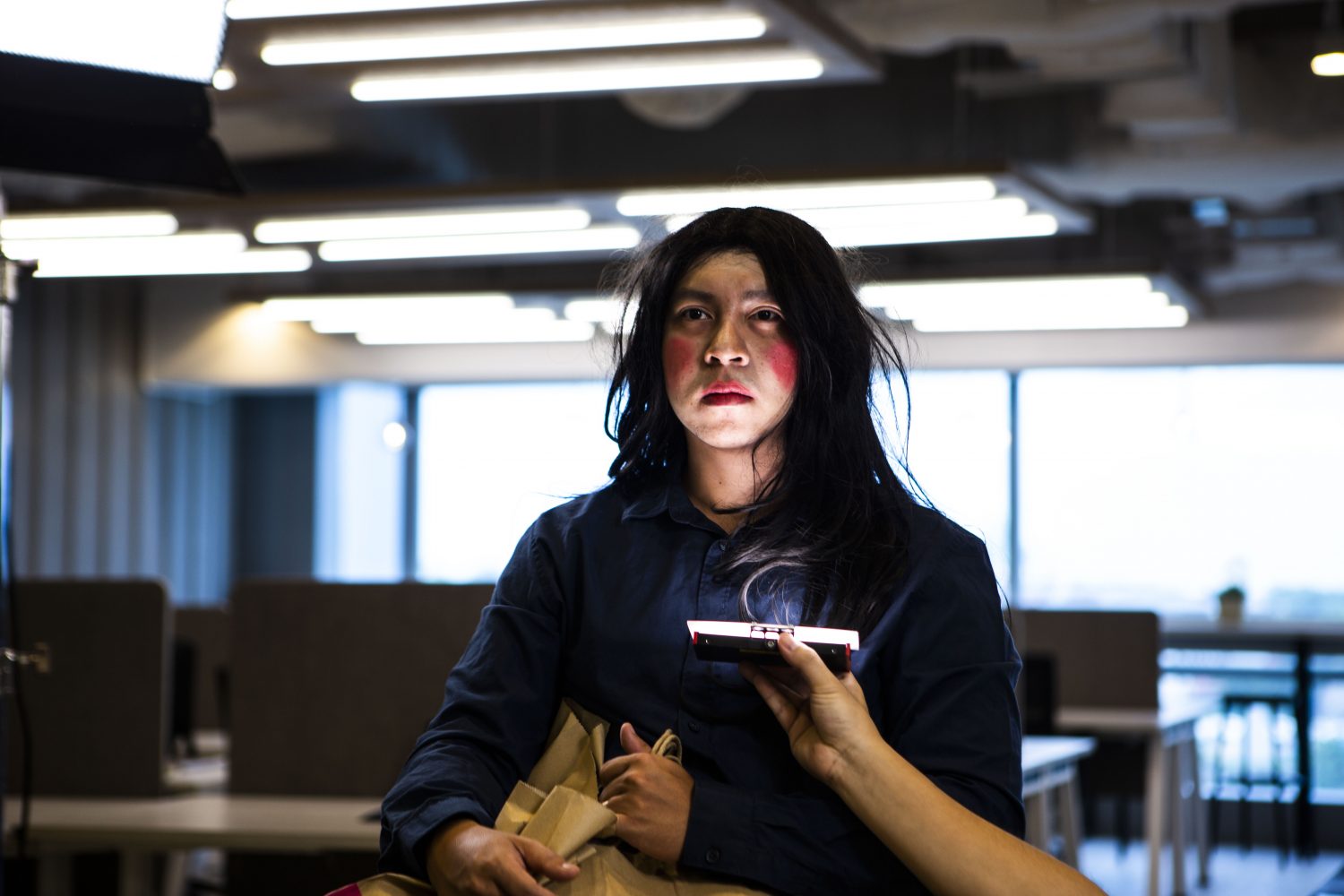 But sometimes, the talent needs to take care of his/her own looks, so…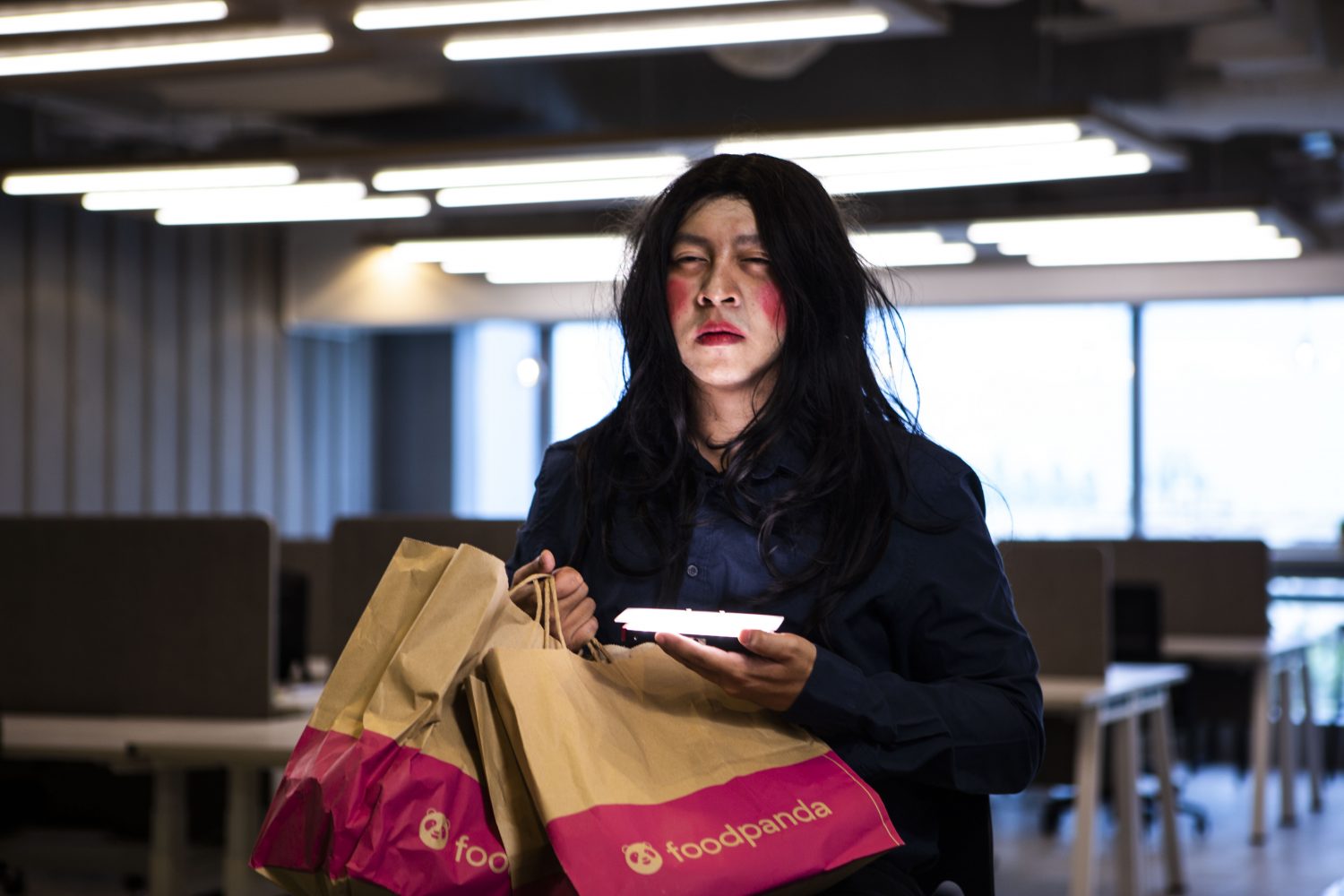 But as much as we've enjoyed the process of making the video, it's a pity that there were scenes that we weren't able to include in the final cut. So for those of you who are reading this, here's a look at some photos of these deleted scenes!
Remember the scene where Aiken's enjoying his pizza?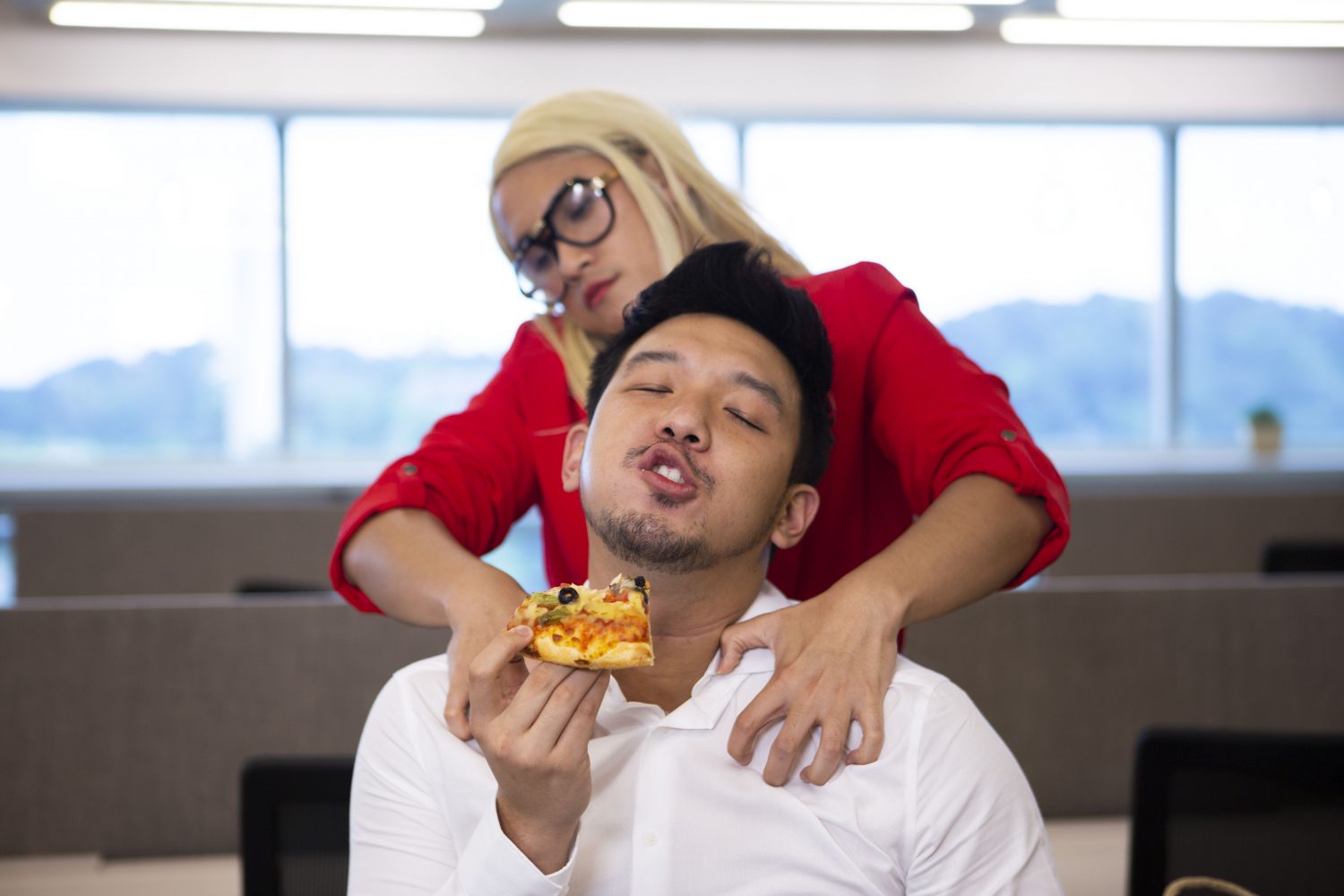 We also had Aiken enjoying a sensual massage given by Syasya.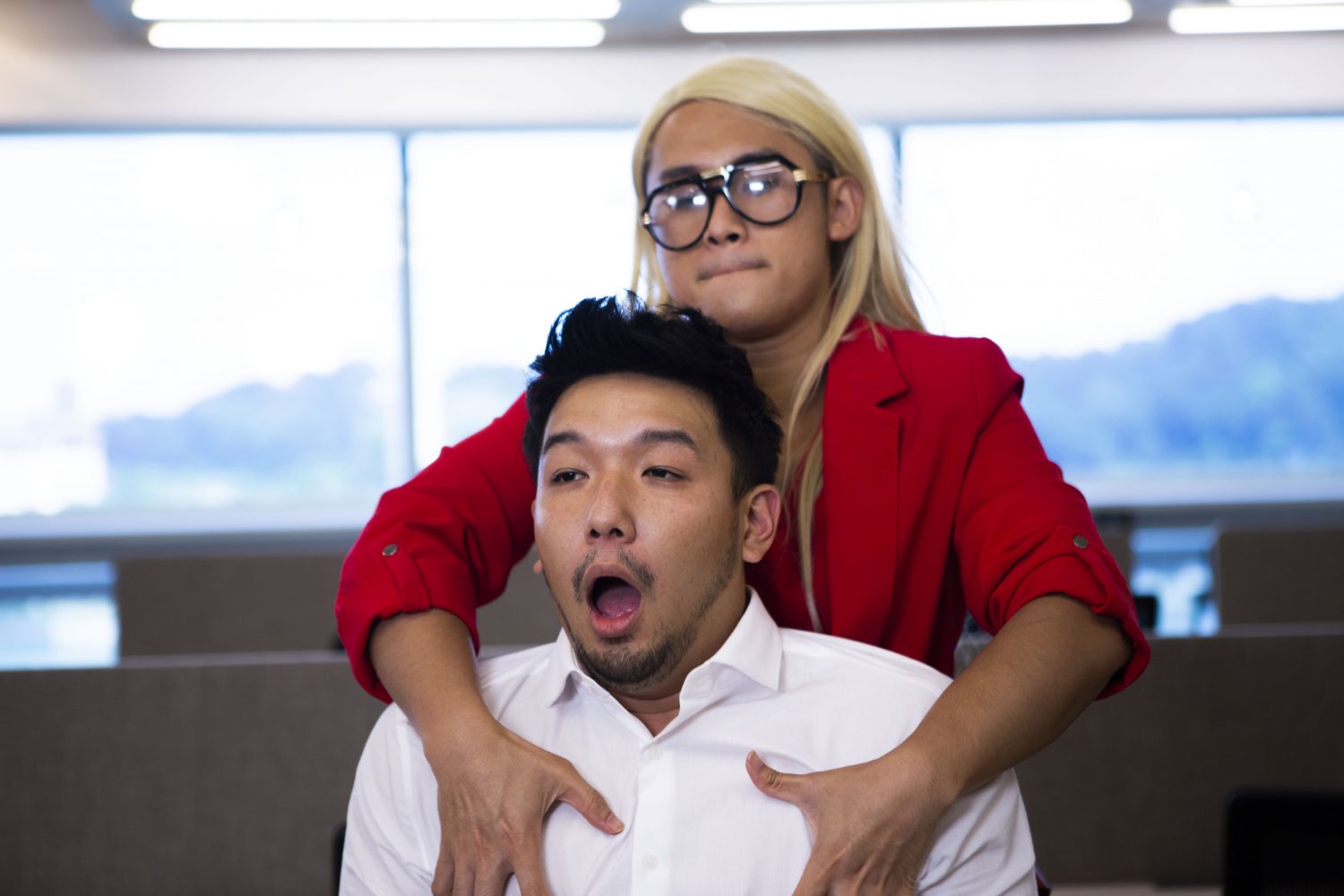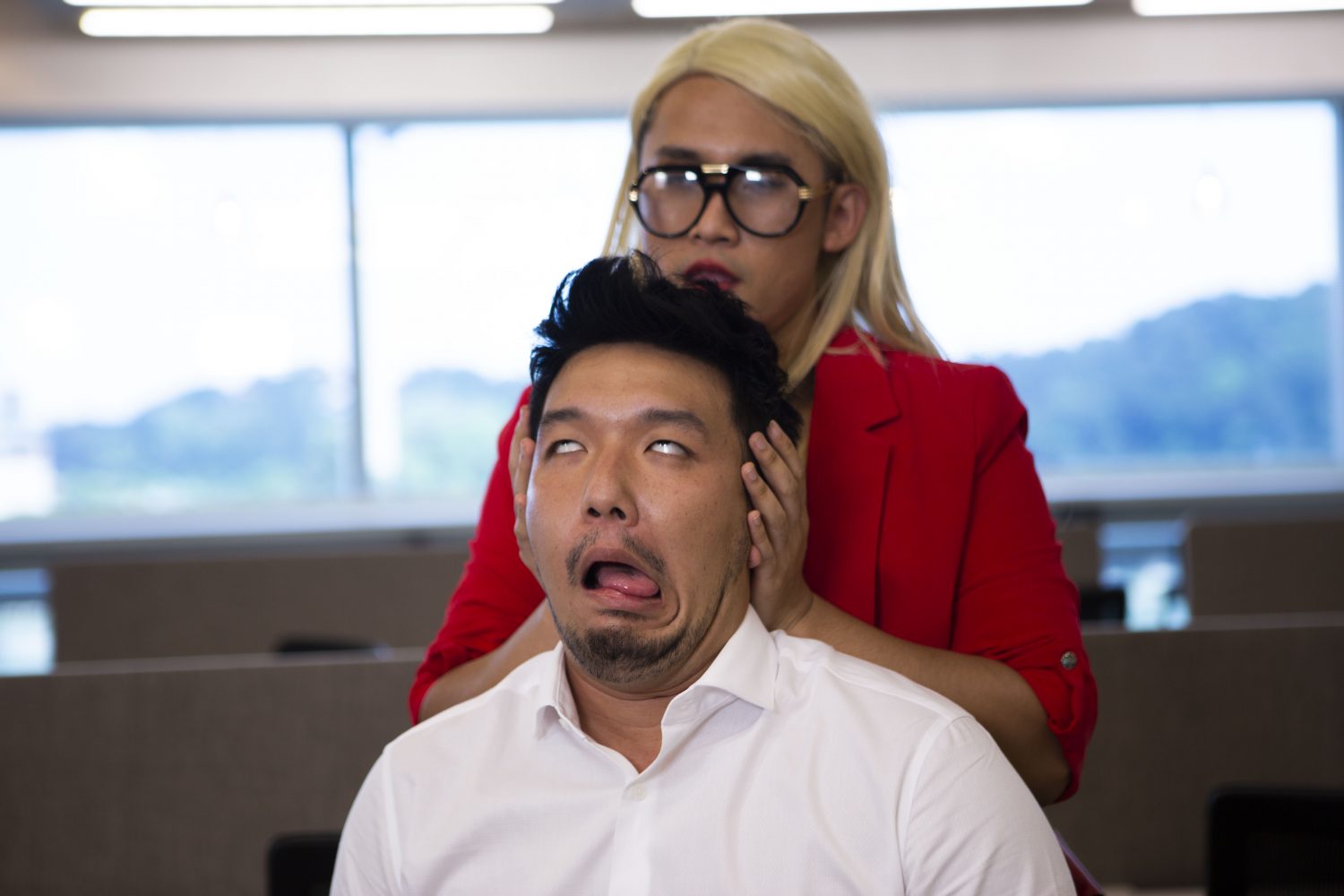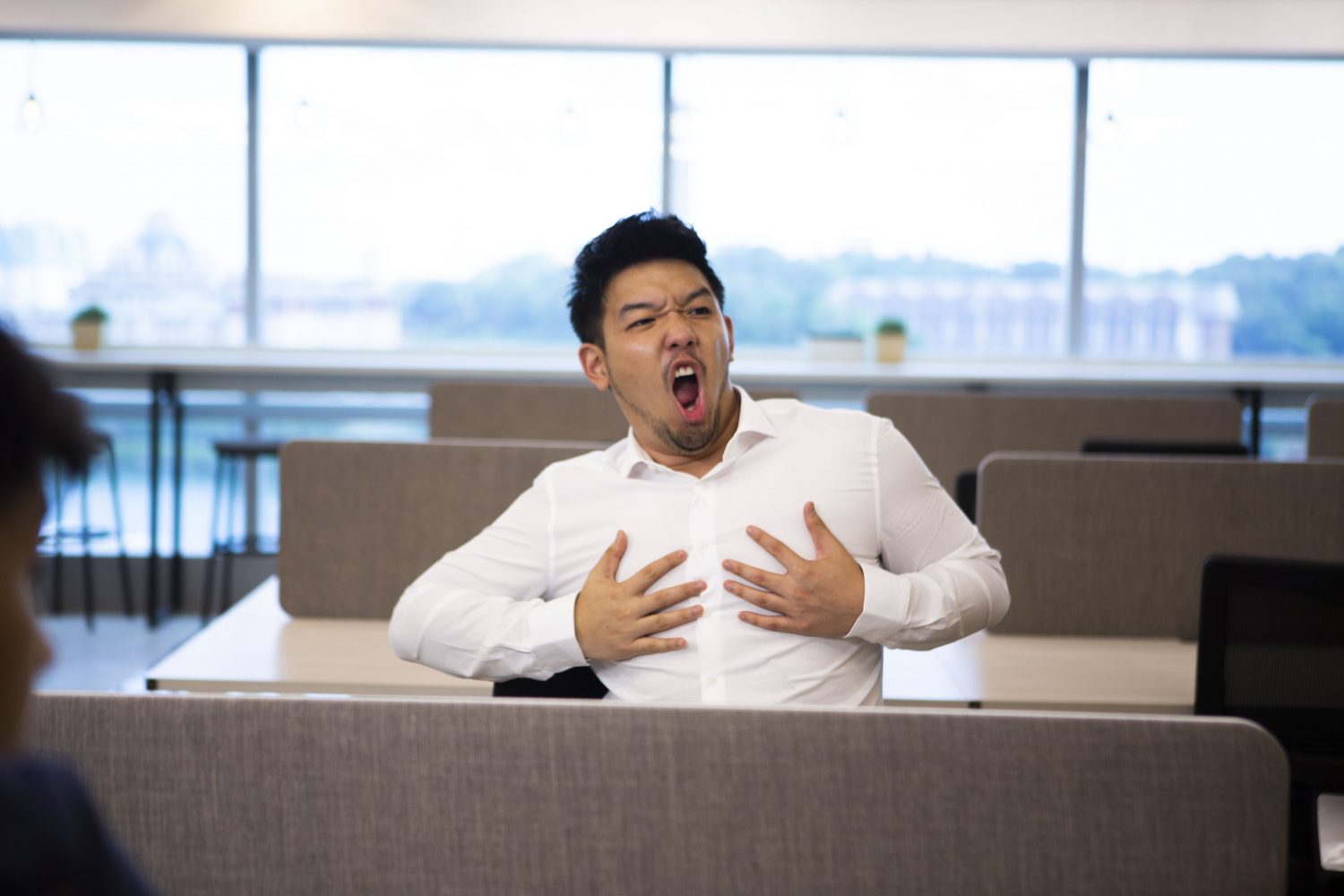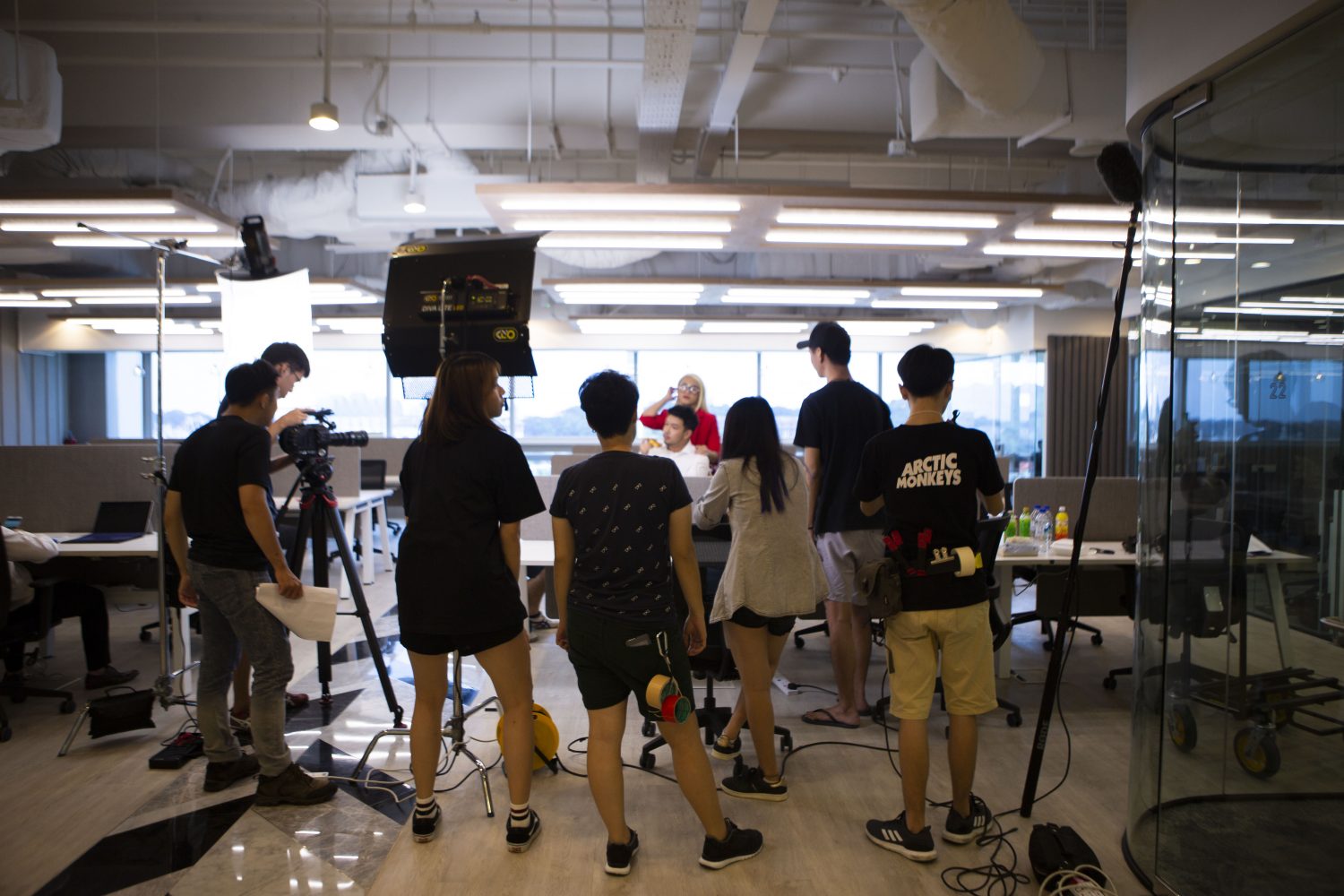 And also missing from the final cut, is Joanna's solo scene: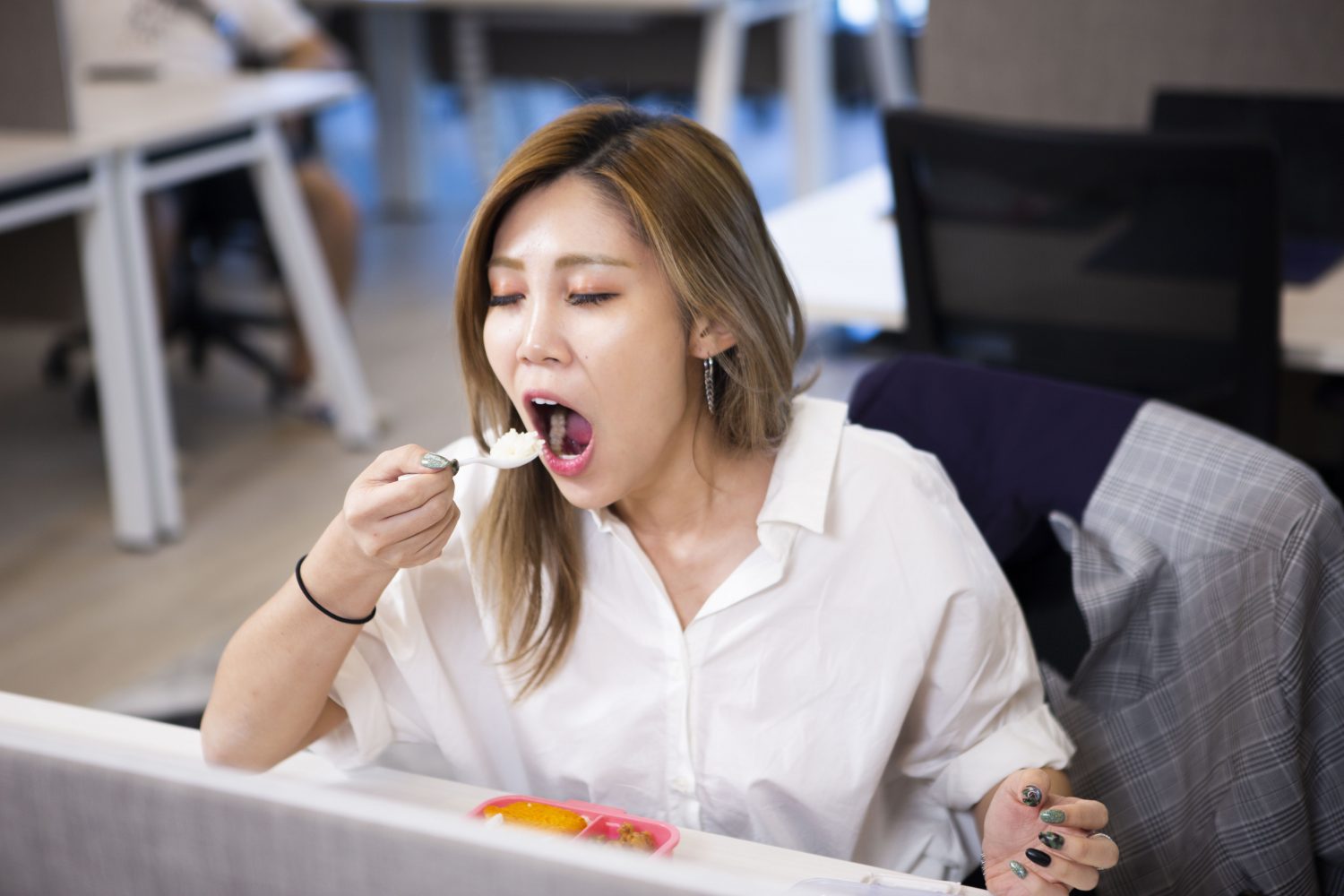 Well, with that, we've come to the end of the behind the scenes article! Look out for our next bloopers video next time once we've gotten enough footages! 😀 Also, watch the video if you haven't got the chance to!
---
As always, stay tuned to our website updates by liking and following our Facebook page: https://www.facebook.com/Nightowlcinematics/
For any fan art / recommendations / queries for advice that you would like to submit: https://noc.com.sg/submit-content/
And for any business enquiries, send it here: https://noc.com.sg/contact-us/ and we will respond to you as soon as possible!
Also, if you have any events that you wish for us to write an editorial about, feel free to contact myself at cayden@noc.com.sg!