About Night Owl Cinematics
Night Owl Cinematics (NOC), founded by Ryan Tan and Sylvia Chan in 2013, is a production company based in Singapore. NOC started off with the production of comedy videos on Youtube, and given the popularity of its Youtube channel with almost 620,000 subscribers as well as over 180 million cumulative views, many corporations have tasked NOC with the production of corporate and sponsored videos as well as social media campaigns as they see the potential in reaching out to the public through non-traditional media. Our notable clients include the Health Promotion Board, Singapore Police Force, and the Media Development Authority Singapore.
Founders
Ryan Tan
FOUNDER / DIRECTOR / FOOD KING / NOC CHARITY CLUB
Being the founder of NOC, Ryan also serves as the cinematographer, art director in our productions. He occasionally cameos as the lovable Xi Guay Ong. Ryan strives for perfection in his art and this shows up even in his taste in food, resulting in him being crowned the undisputed Food King.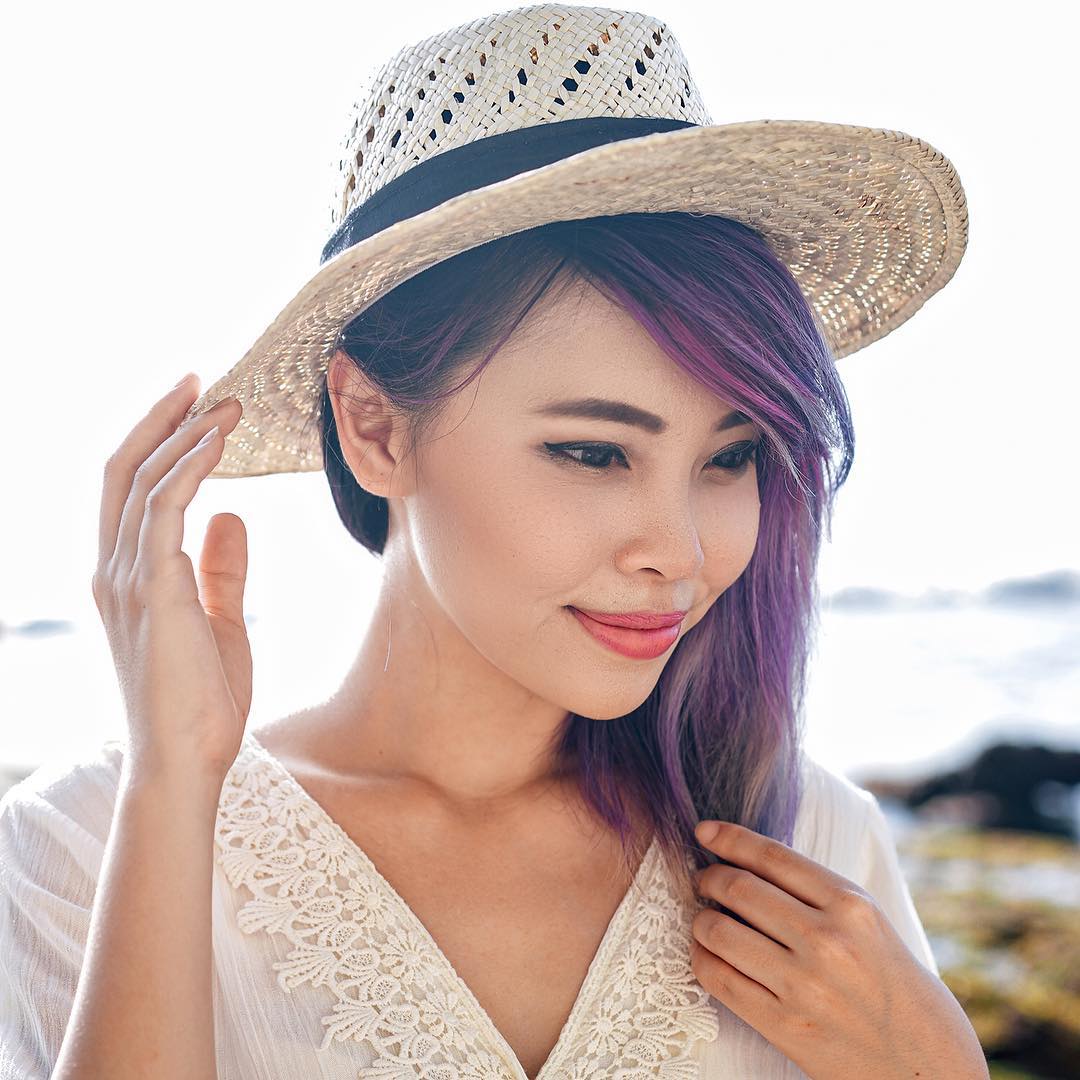 Sylvia Chan
CO-FOUNDER / ACTRESS / HOST / NOC CHARITY CLUB PRESIDENT
Sylvia, co-founder of NOC and wife of Ryan's, is in charge of the corporate matters and public relations. She is also the President of NOC Charity Club. Not only that, she is incredibly versatile and is not only able to act and host, but she is also able direct our productions. You can often find her in our videos contributing to many of our humorous moments thanks to her wittiness.
Our Team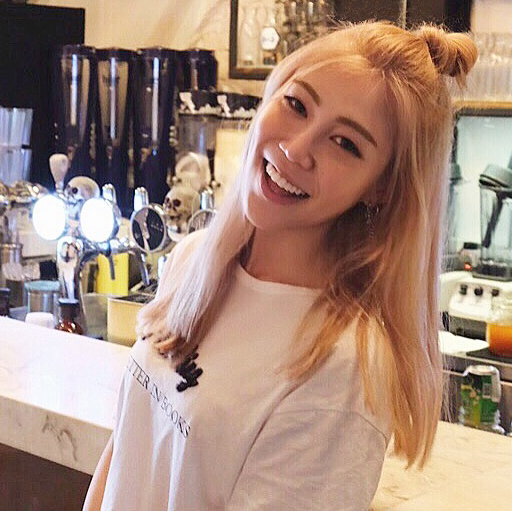 Joanna Lim
PARTNER / ACTRESS / MODEL / NOC CHARITY CLUB
With an active and bubbly personality, it is difficult to find a reason to dislike Joanna. Armed with good looks and a bright smile, she never fails to keep the atmosphere on set jovial. Other than being a mood maker and an actress, she is also an entrepreneur in the making, being one of NOC's partners in our clothing line - Sunday Peach.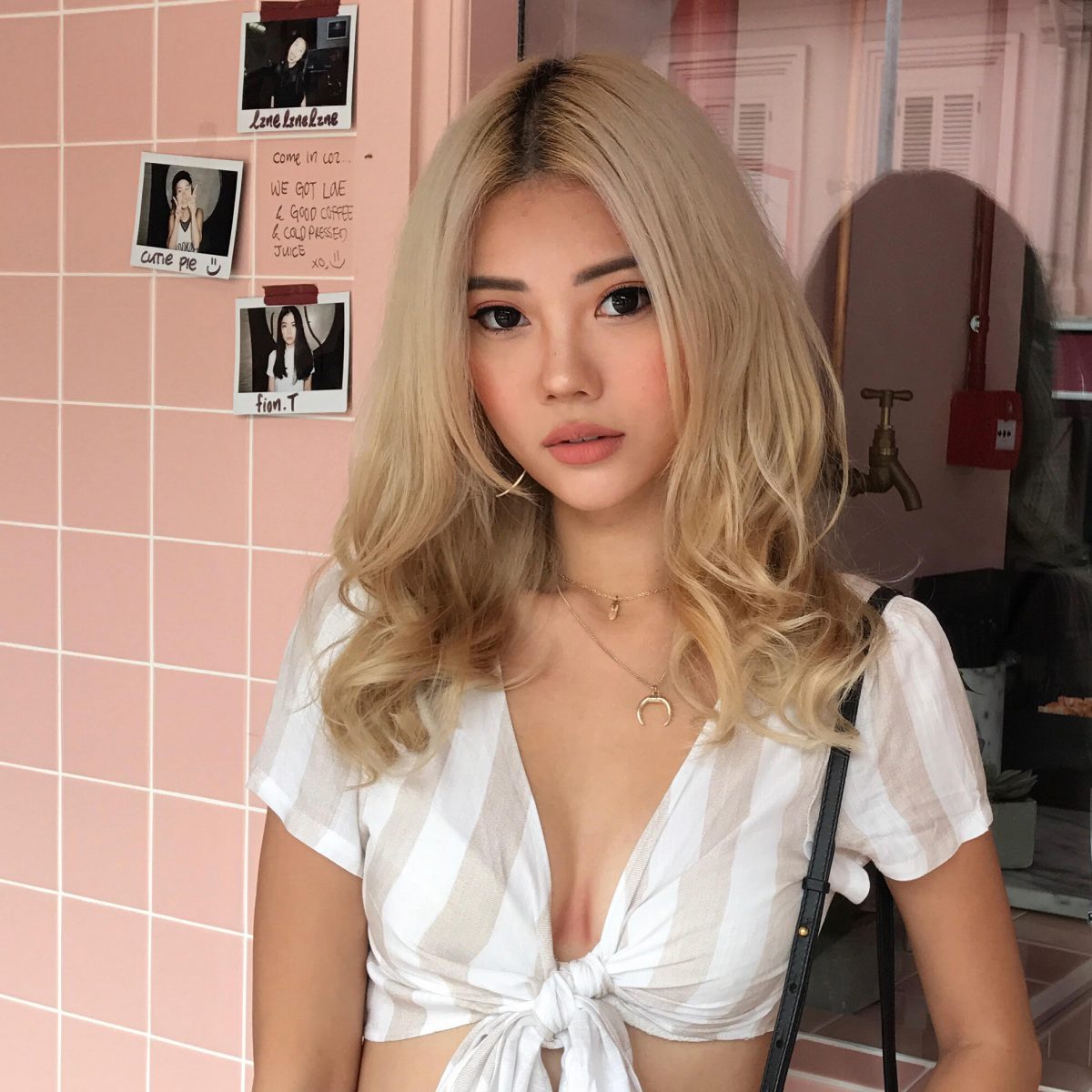 Aurelia Ng
ACTRESS / MODEL
Having joined NOC in 2015, Aurelia has appeared in many NOC videos and have been rising rapidly in popularity among the Owls due to her candid performances. With her on board, the NOC family has gained more colours and laughter. Her notable acts include being an overenthusiastic housewife in "7 Types of People at Start of New Year" as well as an angry girlfriend in "10 Types of Ex Boyfriends You Broke Up With".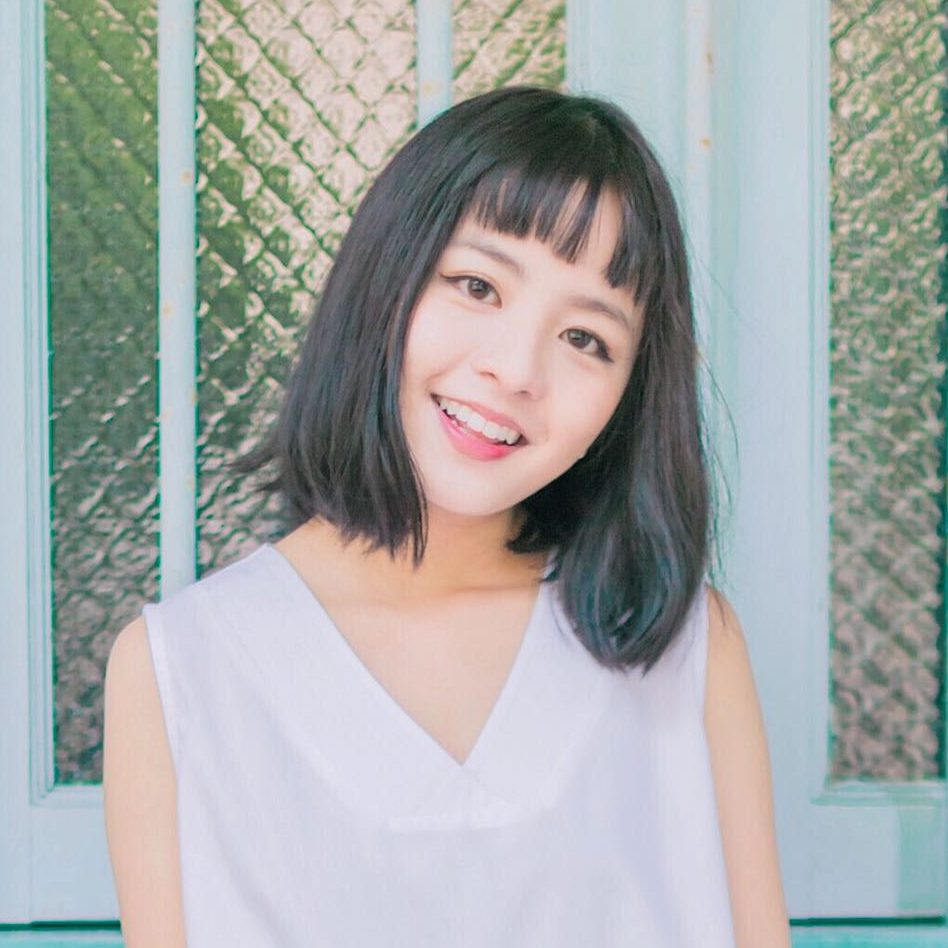 Grace Lim
FASHION STYLIST / ACTRESS / NOC CHARITY CLUB
Having joined NOC in late 2016, Grace has contributed to NOC production greatly thanks to her expertise as a freelance stylist. Petite and just a little quirky, Grace will quickly tug on your heartstrings before you know it. You can find her donning a school uniform in her act in "13 Teachers We Hate".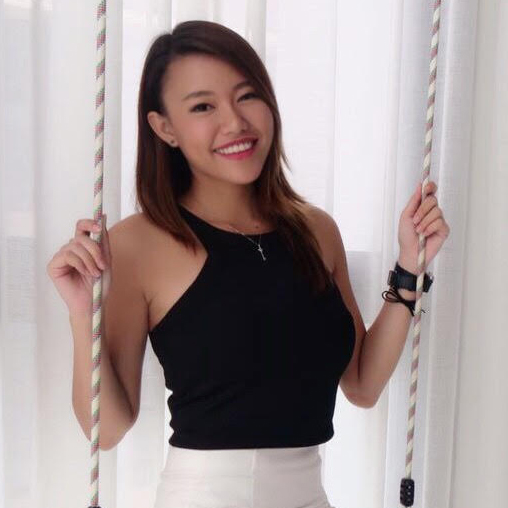 Charlene Kiew
ACTRESS / HOST
Charlene has many impressionable roles in NOC. Her first main appearance was in 'The Favour' and she also did well in '7 Apps We Wish Exists'. She contributed significantly in 'All I Want For Christmas Is You (Parody)' with her confident vocals. Plus, she is an amazing and engaging host!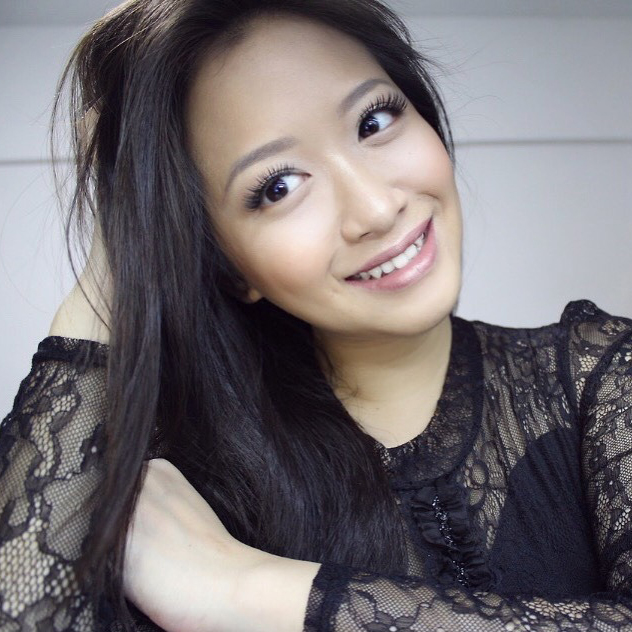 Anna En
MAKE-UP ARTIST / ACTRESS / NOC CHARITY CLUB
Anna is a professional make-up artist who first worked with NOC on the 'WATA' music video doing special effects make-up on the cast. She's one of the most versatile actresses NOC has, being able to easily transit between a serious or a comedic role. Do check out her most recent video in "Our Parents Vs Parents We'll Be!"
Victoria Cheng
ACTRESS / HOST / NOC CHARITY CLUB
Victoria was born and raised in New York, and lived in Hong Kong before coming to Singapore 4 years ago. Her accent and elegant look have captivated many of our viewers. Her various attempts at speaking Singlish have also brought many laughs! Catch her speaking German in 'Movie Assassins'.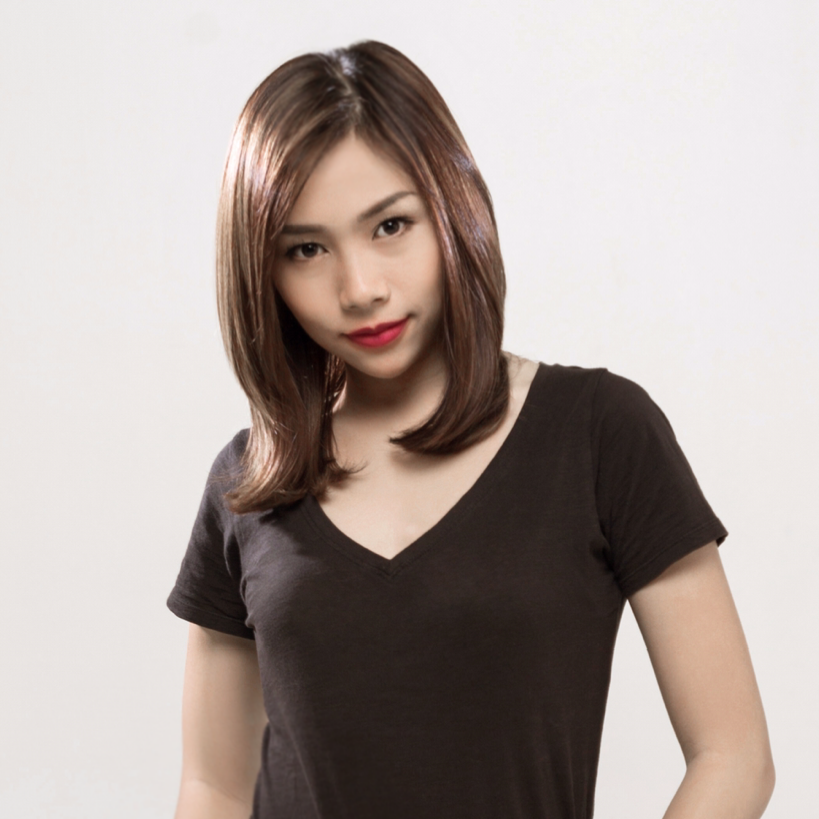 Rachel Wan
PARTNER / ACTRESS / NOC CHARITY CLUB
One of our more prominent new talents, and she has acted in a leading role in a 12-episode long Mediacorp Channel 5 series - "Fine Tune", among other roles in Mediacorp, and is also involved in voiceover works, hosting and other on-screen segments. Moreover, she is also the producer and scriptwriter for our bi-weekly Saturday segment - Spotlight!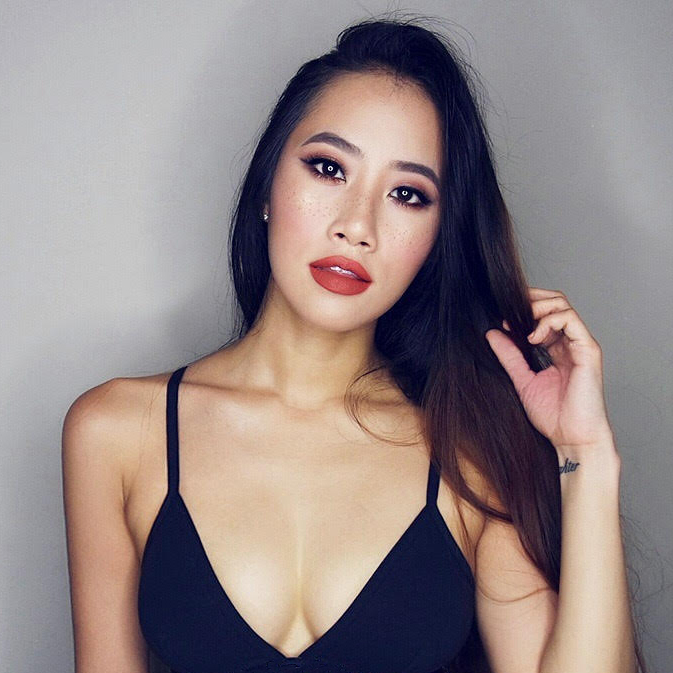 Nixie Angel Kiang
ACTRESS / MAKE UP ARTIST
Bouncing in to the scene, a new addition to NOC in 2017, is Nixie. She is also working as in events as well as a waitress. Her passion lies in acting, makeup and traveling. Along with her good tastes in music, there is plenty to look forward to from Nixie.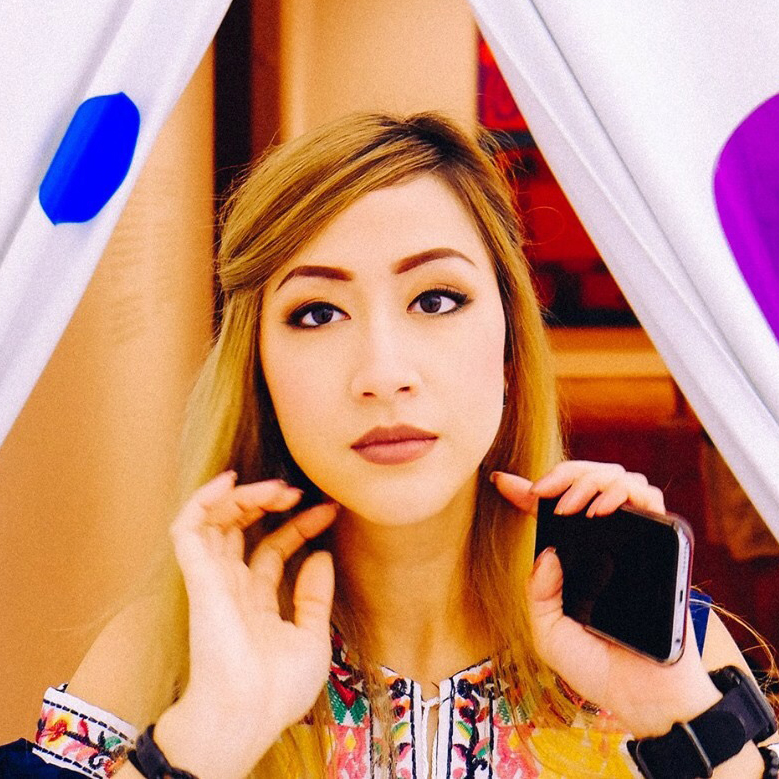 Sherri Ashlee
ACTRESS / NOC CHARITY CLUB
With a bubbly and outgoing personality, Sherri loves performing, music, traveling and soaking in new cultures. She has passion for the arts and a soft spot for children. Her experience as an actor in Act3 Theatrics as well as being a drama teacher will prove to be a valuable addition to the team.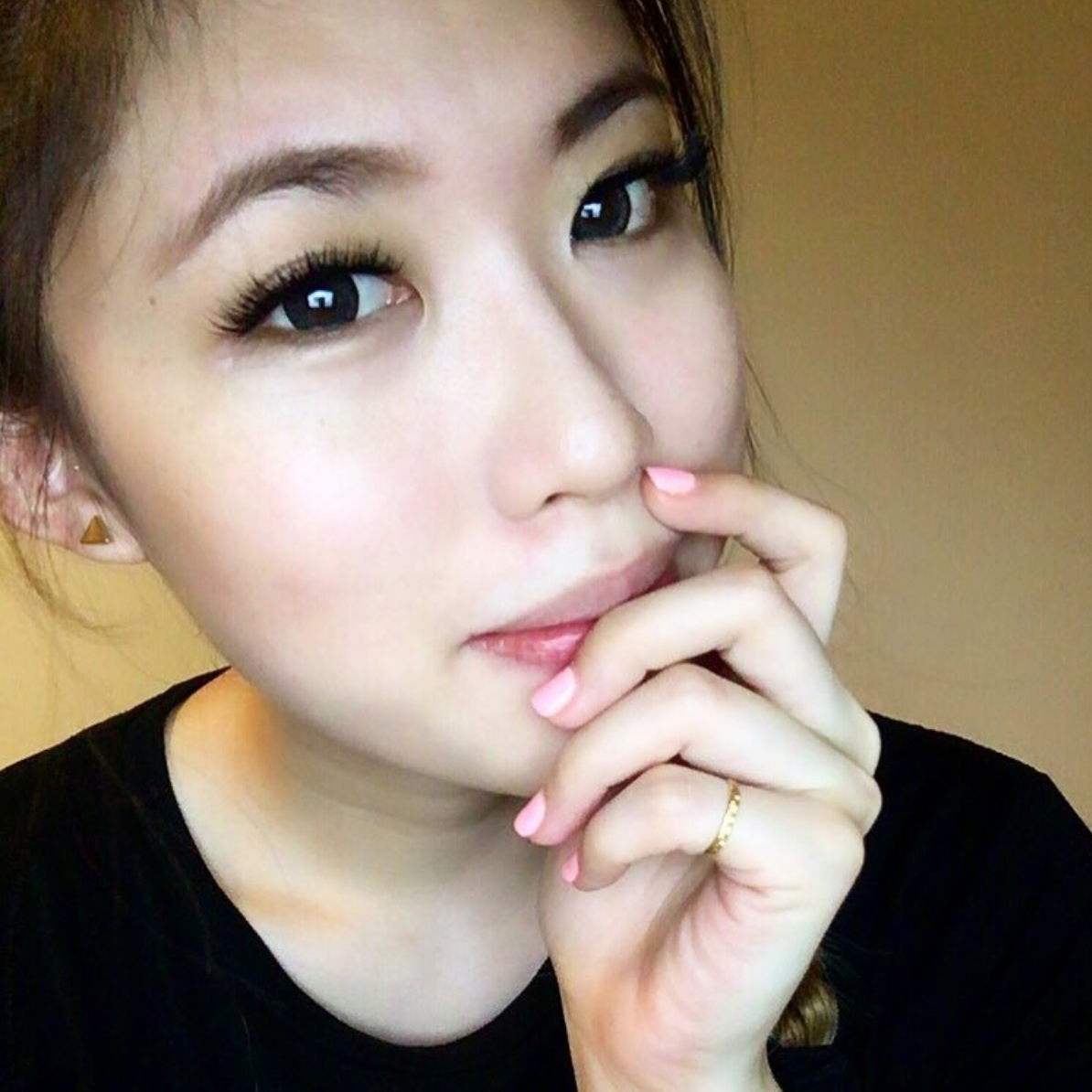 Nina Tan
ACTRESS
Nina, one of our original members, and easily one of the most popular girls on NOC is now back after her hiatus. Look forward to her appearance in our future videos especially after her amazing performances in our previous videos such as Shit Crazy Girlfriends Say and Movie Assassins!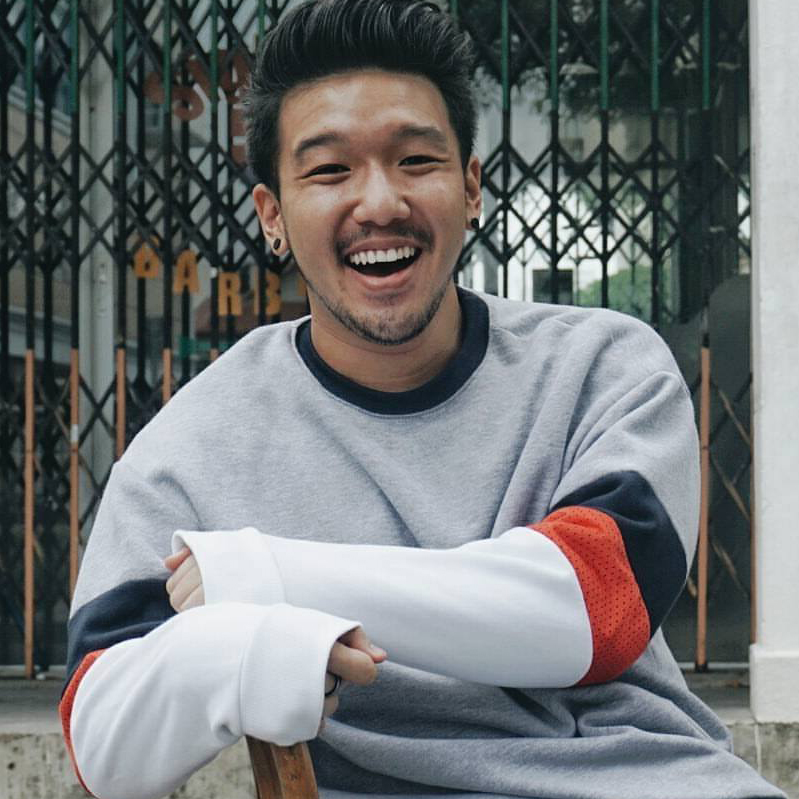 Aiken Chia
PARTNER / ACTOR / HOST / NOC CHARITY CLUB VICE-PRESIDENT
A partner, actor and host, Aiken exhibits passion in all that he does. Having joined NOC, he has acted in a variety of roles with truly memorable roles such as Thong Tham, an army officer and even crossdressing as a woman. To top it off, Aiken is a host for NOC's food series Food King, and his hosting is so well received that Food King will be coming back for a season 2. He also serves as the Vice-President of the NOC Charity Club.
Sikeen Chan
ACTOR / CREW
Sikeen, brother of Sylvia, is notable for his alter-ego as Sebastian. He works both as a crew and as an actor, and he often takes on the comedic roles. He recently became a proud father of a son
Franster Wong
ACTOR / HOST / NOC CHARITY CLUB
Franster has taken on many breakthrough roles starring in our videos as Bruce Lee, a villian, a nerd and even a cross dresser. He's done them all but he is a complete natural for 'Ah Beng' roles! He's popularly known for his 'Hokkien Word of the Day' series, which has won the hearts of fellow Singaporeans.
Julian Tay
PARTNER / ACTOR / HOST
Julian, known as the host of NOC Plays is an avid gamer, and he's bringing his passion to the Owls. Other than being able to host and act, he is a Jack of all trades, being knowledgable about videography and video editing as well.
Rao Zi Jie
ACTOR
Zijie, a guy with a talent and passion for acting and singing that leaves an impression that one cannot forget. Catch him at various bars and pubs where he perform as a singer too! Do look out for his latest performances in "10 Types of Ex Boyfriends You Broke Up With", "Shit Bad Neighbours Say", and many more!
Adam Tun-Aung
VOICE OVER / HOST / NOC CHARITY CLUB
Adam dabbles in behind-the-scenes photography, some (epic) voice-overs, and some scripting when the Owls require some assistance. He helped with an NOC favourite -'The Favour' and acted in 'Top 10 Criminals In Singapore'. He's Burmese but prefers to be called a Myanmarian.
Porky Tan
SHIH TZU
Porky is Ryan and Sylvia's baby girl! She is super obedient and well loved by everyone in NOC! She sometimes acts as the supporting actress in our comedy skits (:
Bella Heng
ADMIN / ACCOUNT MANAGER
From documents to numbers and figures, Bella has it all under her control. Don't let her quiet disposition fool you, she's the one in charge of all our salary!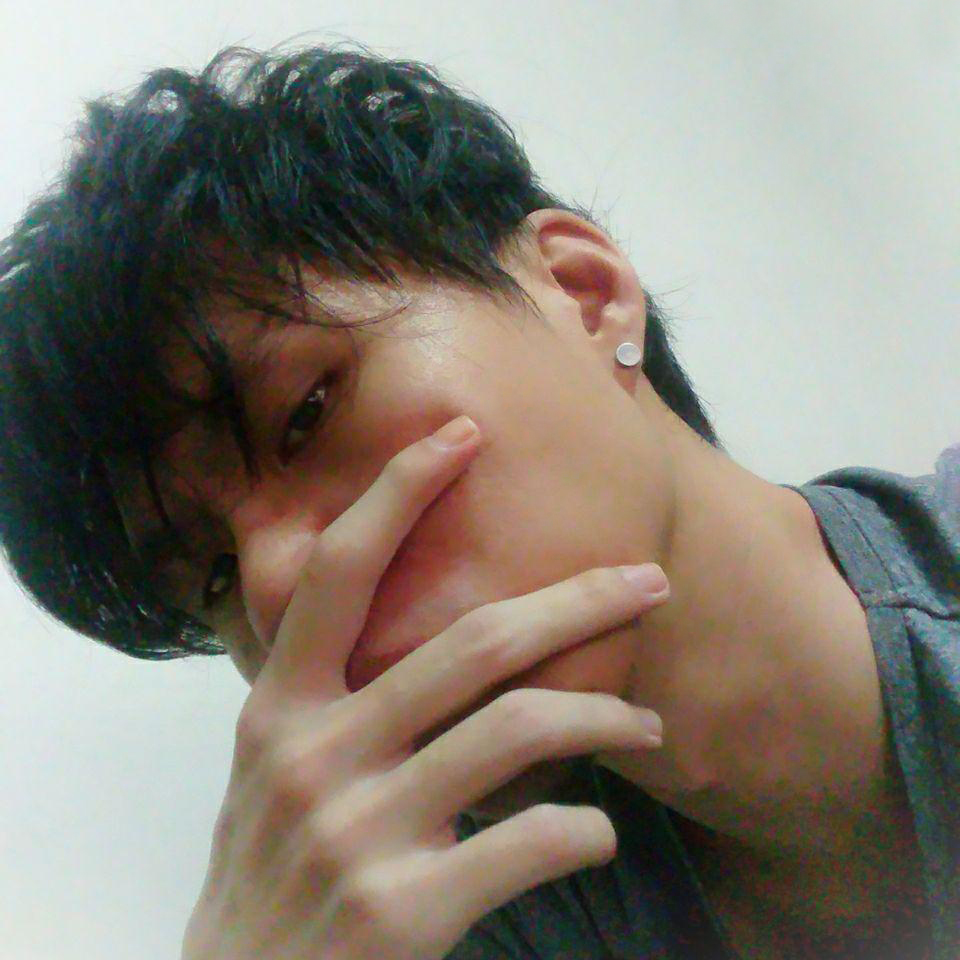 Cayden Lim
WRITER / SOCIAL MEDIA MANAGER / PRODUCER
A wizard of words, Cayden manages both the front (NOC Facebook, YouTube channel, Patreon) and back (conceptualisation, scriptwriting, filming coordination) of NOC, and is the producer in charge of most NOC's Sunday and offline videos!
Virus Tan
CREW LEAD
Virus is Ryan's protégé. He's more than a right-hand man. More than all the superb technical expertise he brings to the team. He's still the next-big-thing. Virus is in charge of the production crew and is most often found behind the camera and the edits for most of NOC's Sunday videos as well as offline videos!
Bryant Lee
CREW
Passionate, determined, strong. Bryant has a strong fervour for filmmaking. He is also known as Mr. Muscle Man! He embodies the strength of 3 men believe it or not! So you now know not to mess with him. Bryant's first not-so-muscular debut in NOC is 'Dating vs. Married'.
Preston Yeo
CREW
Preston may look studious but he is the master of computer problems and the Jedi of Dota. He pops in to help out in various stuff during pre-production and on set. He's always next to his phone so call him, beep him, if you want to reach him!
Bryan Seah
CREW
NOC's Resident Mysterious Man and -In-House Photoshop and Illustrator Extraordinaire, Bryan is our Chief of Design, regularly whipping up tons of funky graphics that make us look cooler than we actually are. Besides the Chief of Design title, Bryan also holds the title of Sexiest Legs within all of NOC! Catch the cameo with our Hokkien Word of the Day: Pah! Video to see more of our mystery man there!
Mawan Dewanto
CREW
NOC's Wan & Only. He's NOC resident soundman, your go-to guy for any audio needs. He's also the guy if you need sweet photos as photography is his passion. Some say he's also the Prince of Lightroom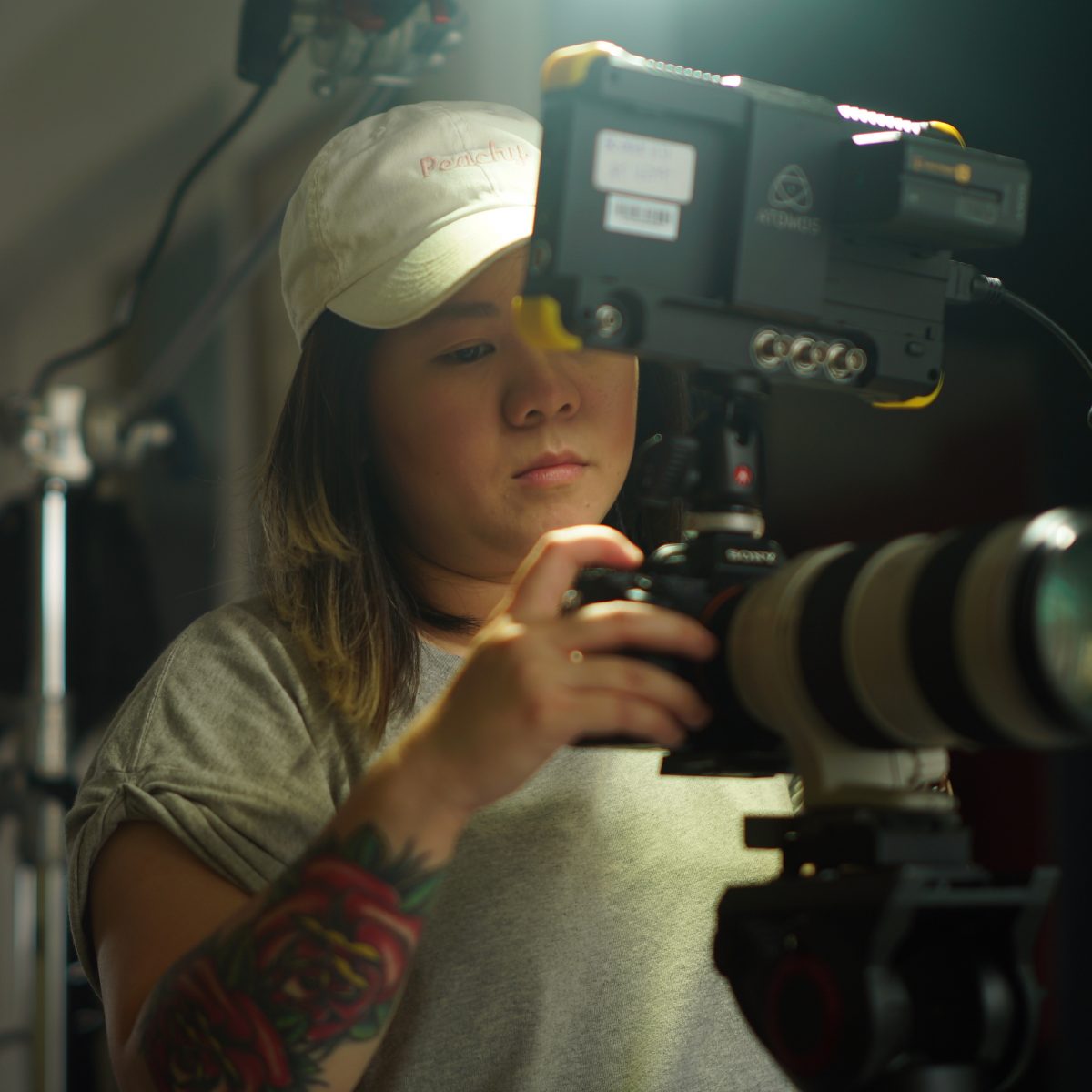 Charmaine Zheng
CREW / POWERPUFF GIRLS
Charmaine, the leader of our crew's irreplaceable Powerpuff Girls, is often in charge of our 2nd camera during shoots, and is also the editor in charge of Food King as well as Do It For The Money! Charmaine also provides the behind-the-scenes photography that you all enjoy on NOC YouTube Community!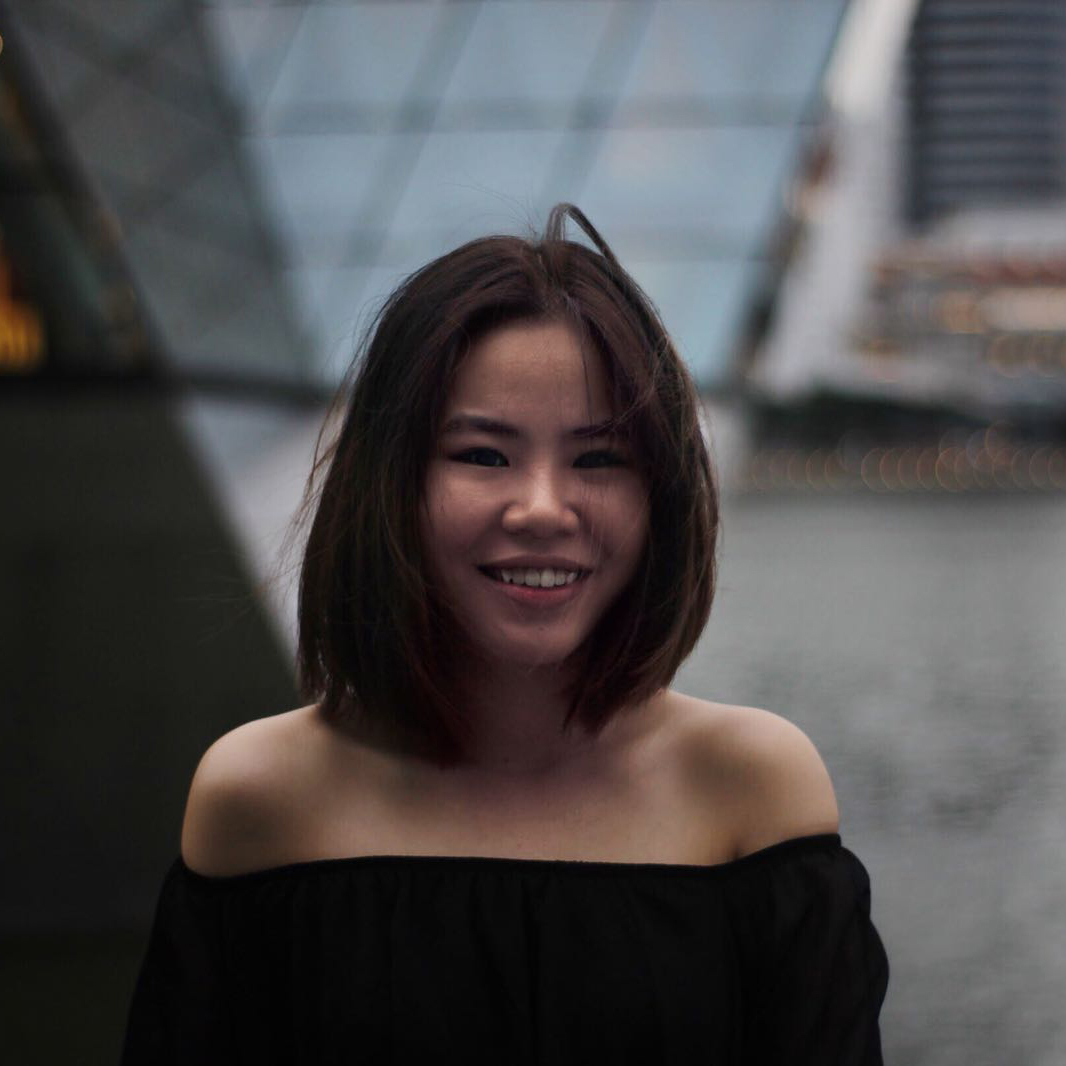 Priscilia Tan
CREW / POWERPUFF GIRLS
Our first Employee of the Month winner, Priscilia proved her worth shortly after joining NOC. From starting off with helping with the set up and sound, she was briefly the editor in charge of Out Of The Box, and now, our bi-weekly Saturday segment, Spotlight!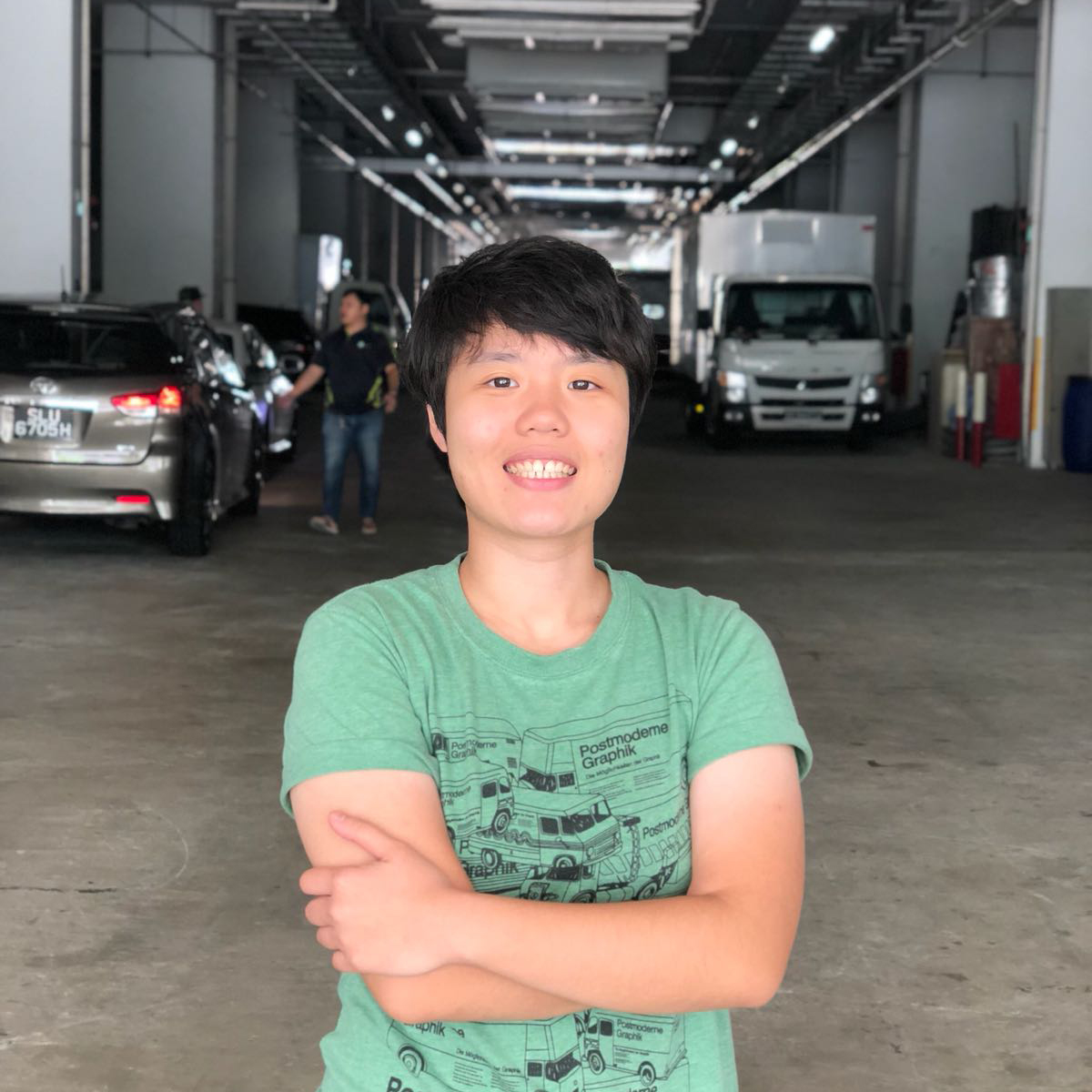 Tracy Koh
CREW / SOUND / POWERPUFF GIRLS
Tracy is in charge of our sound needs, from recording during filming to cleaning up the audio! She's also the editor in charge of Out Of The Box!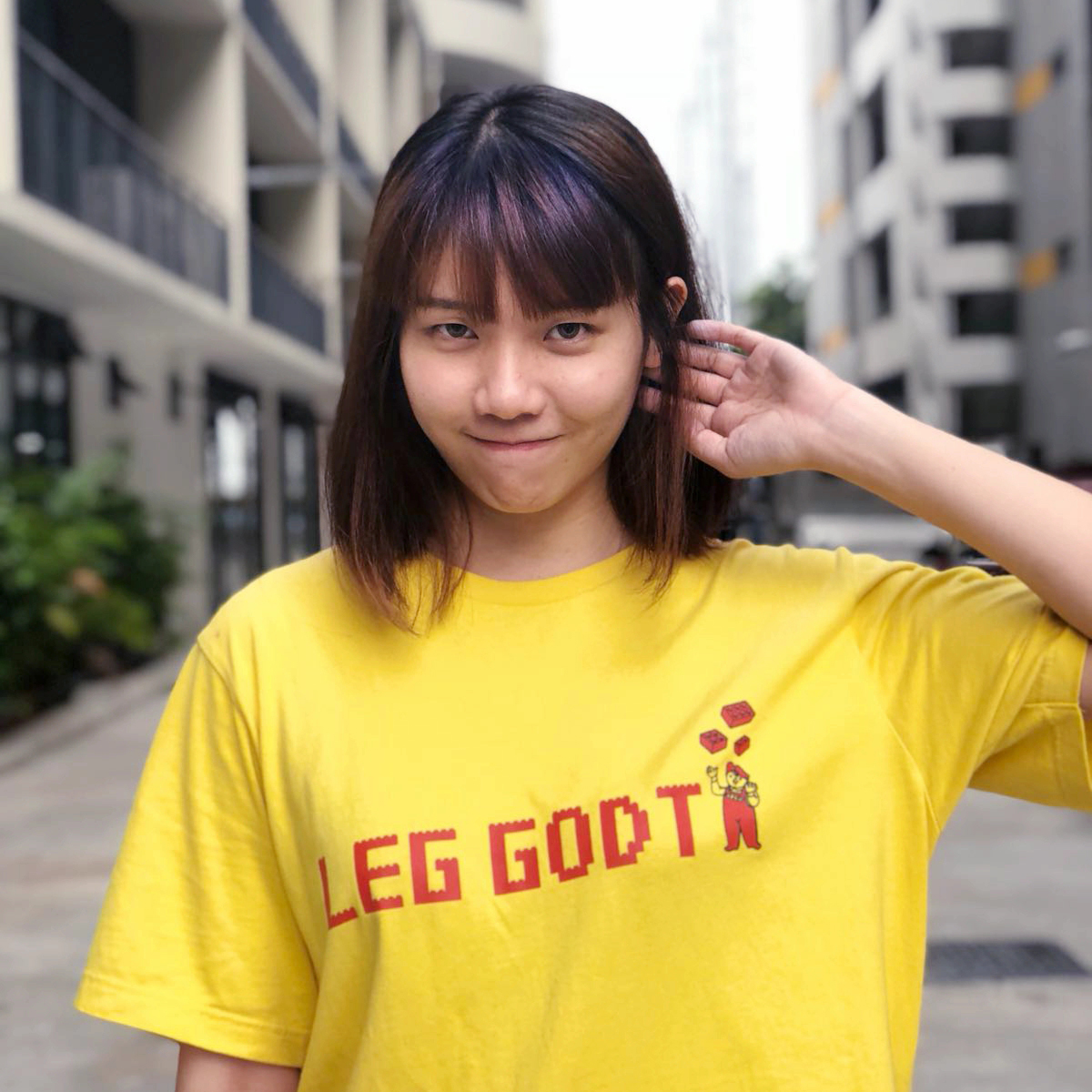 Khor Kher Chyn
CREW / MOTION GRAPHICS DESIGNER
A talented illustrator from Ipoh, Malaysia, she's now working with us as a Motion Graphics Designer as well as a crew member! Pay attention to our motion graphics in our recent videos for her works!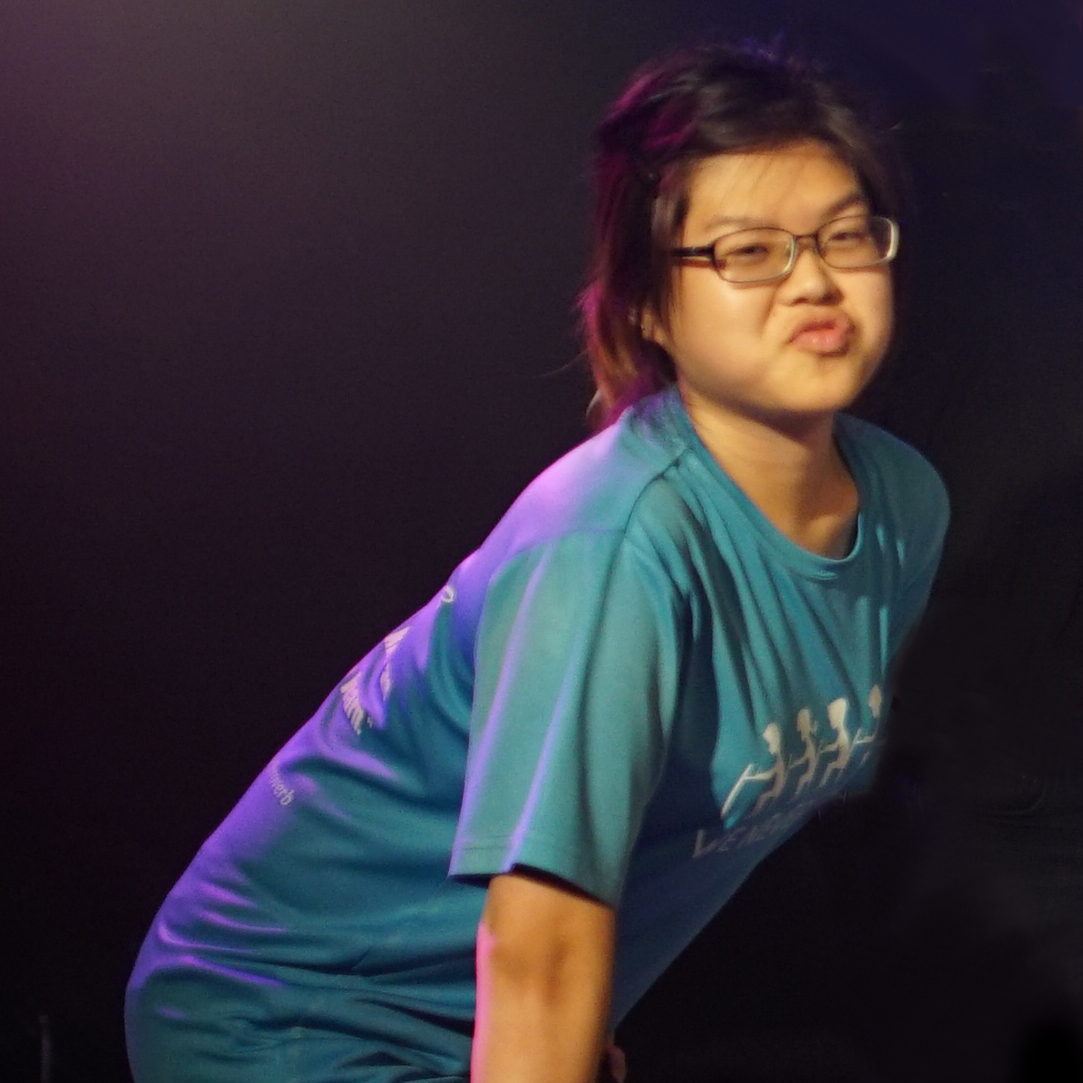 Melissa Ong
ADMIN
Melissa used to be an intern, helping out with the crew with the setting up of equipment during shoots, as well as editing. Upon graduation, she's now on the producer team helping out with the admin!
innity.com, 4672, DIRECT, 47ea16374dff1d69